These women-led activities will immerse, inspire, and empower you on your next holiday
One of the great joys of travel is learning something new – whether this is about the place you are visiting, its people and their culture, or discovering more about yourself, the rising trend of upskilling holidays is here to stay. This International Women's Day, we're celebrating some of the independently minded, female-run experiences available at our break-the-mould boutique hotels around the world – from all-women teams of wranglers and sommeliers in the States, to a women-only wellness retreat in the Maldives.
1. Horse-back adventures at the green o, Montana
Tucked among the towering trees of a Montana ranch, the green o's treetop houses enjoy wraparound forest views beneath the soaring skies this state is so well known for.  At the green o, you're in a place that takes horse-back riding seriously – and last year saw the ranch's first all-female wrangling team lead the charge on spectacular trail rides and authentic cattle drives, as well as roping equestrian guests in to team penning and a challenging but fun new sport called 'cow croquet'.
Experience a variety of Montana pastures and sagebrush trails – winding along the edge of the Blackfoot River, ambling through a forest of towering Ponderosa pines, and cresting Rocky Mountain foothills where you can see for miles around, all the way to the next mountain range. Each horse is lovingly cared for on the ranch by a team of equine experts and is carefully selected to meet your skill level.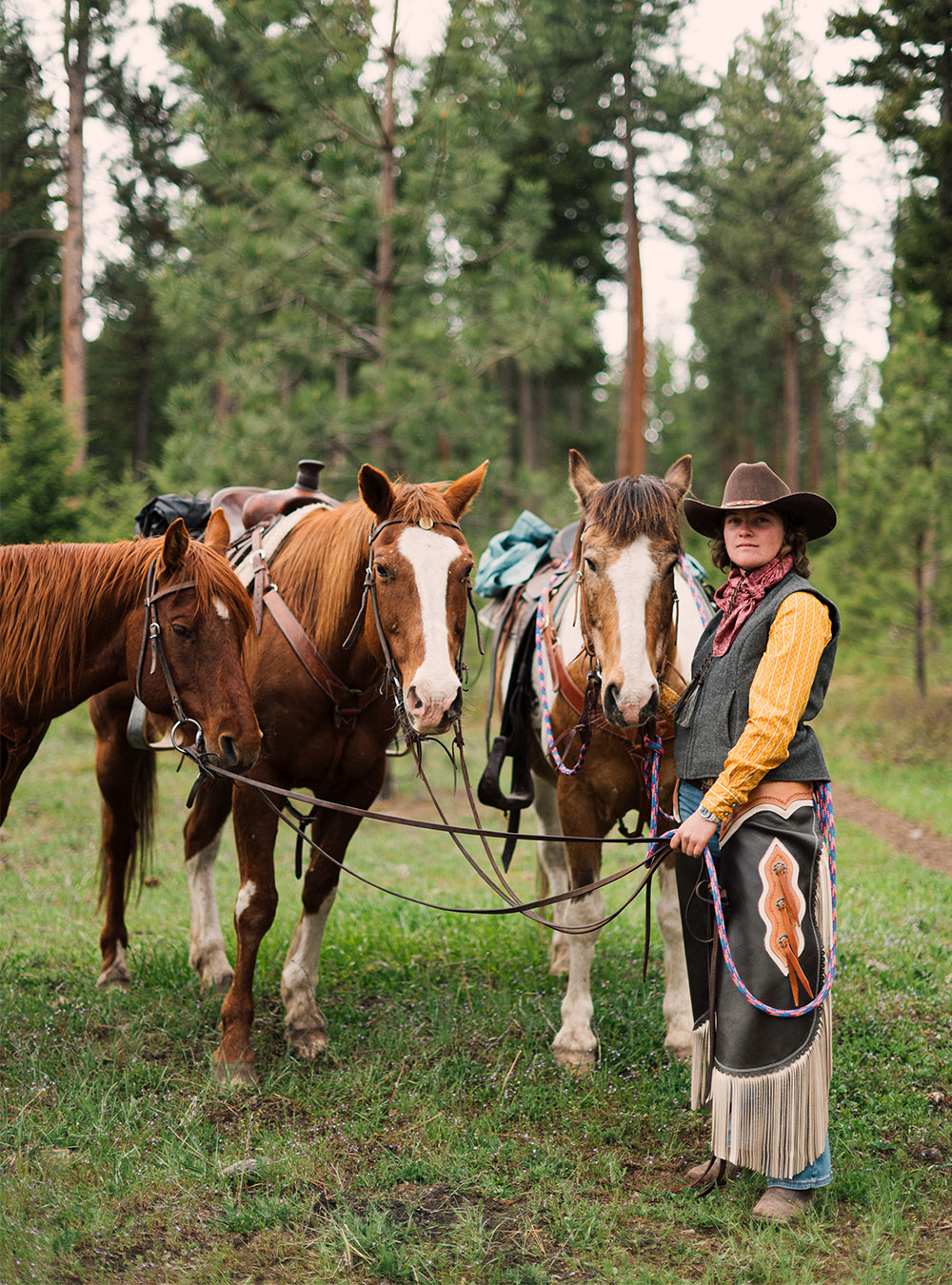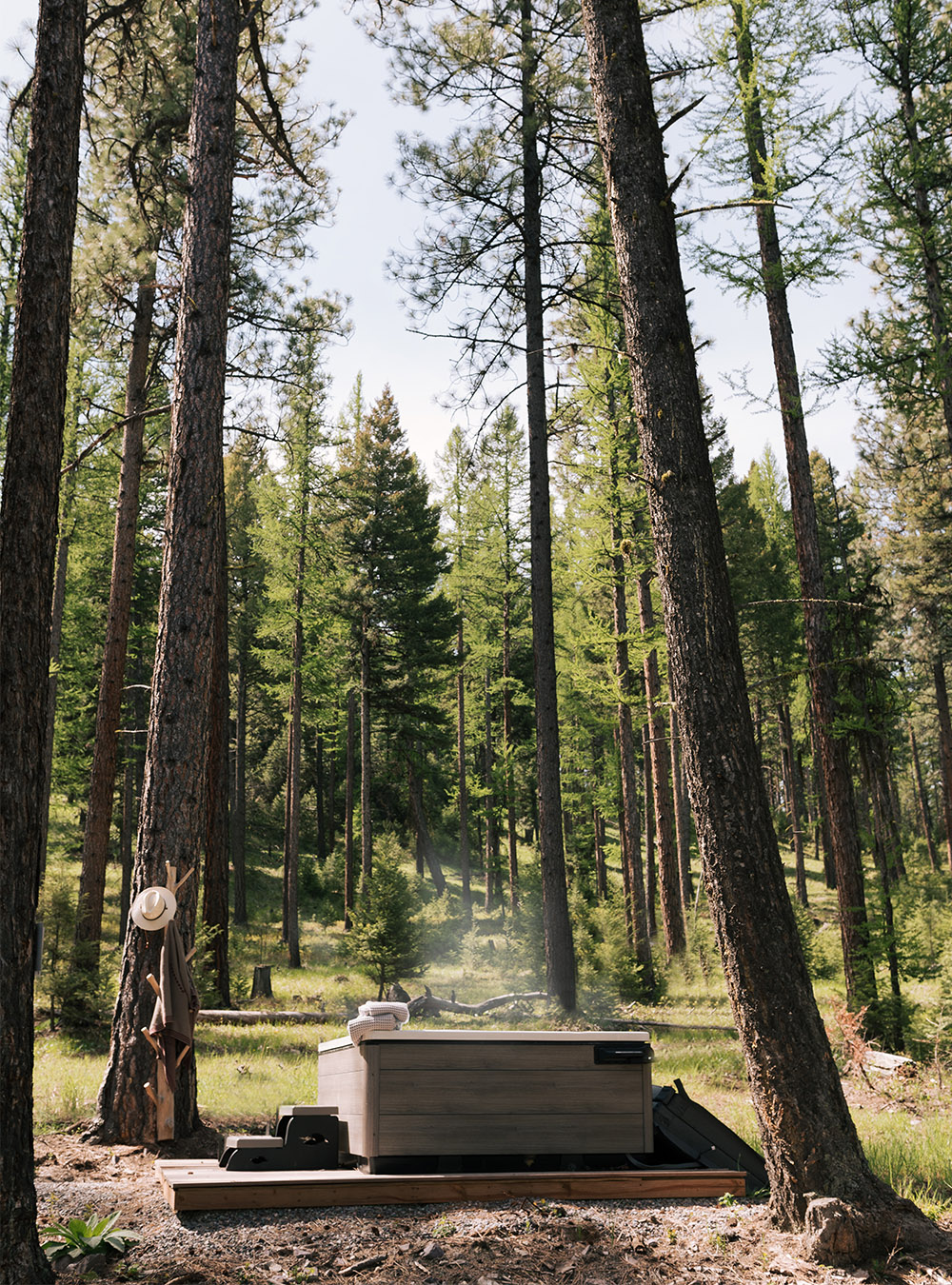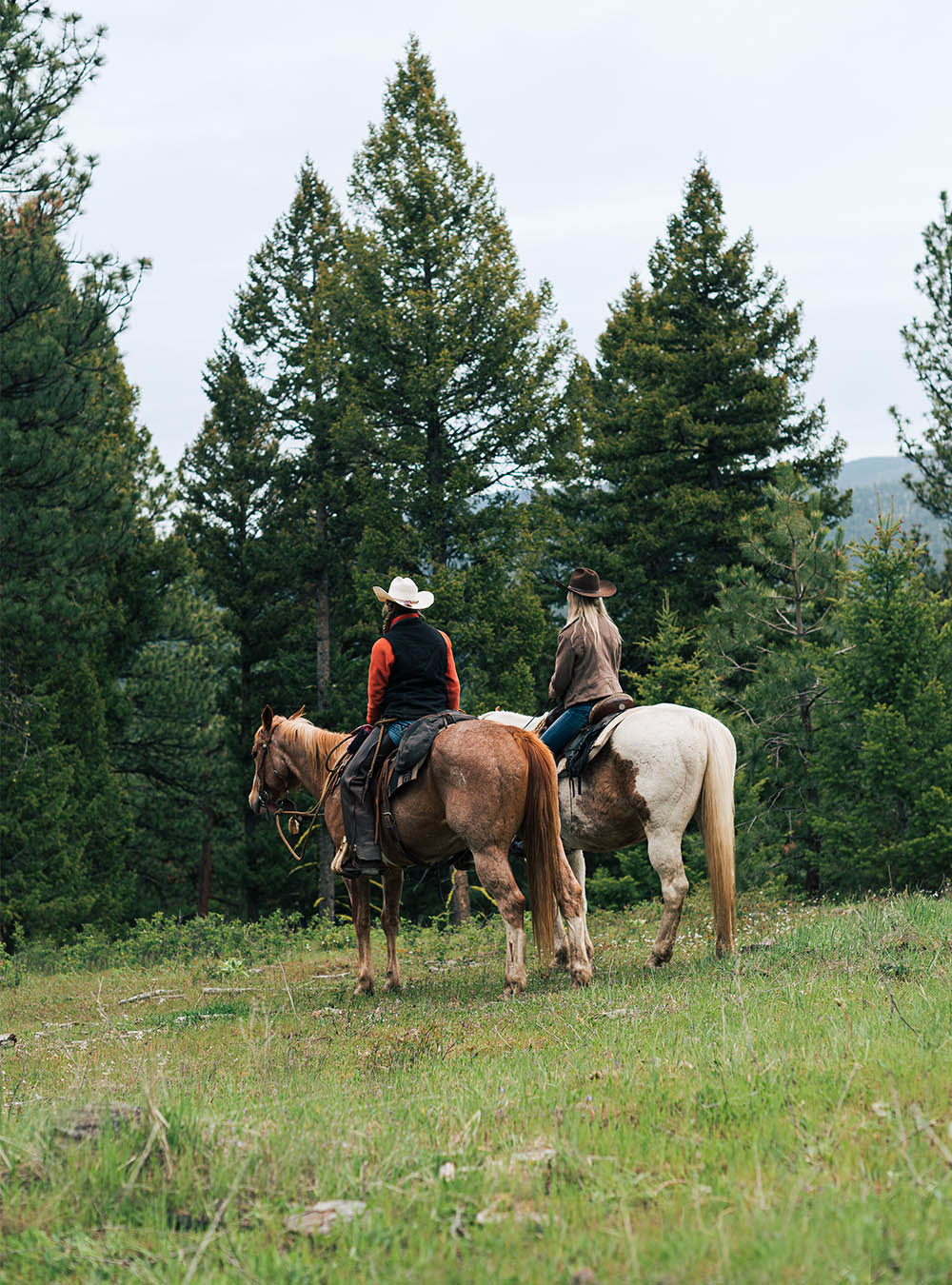 The current Equestrian Manager, Jackie Kecskes, has been working for The Resort at Paws Up since 2015, after an eight-year stint on a Colorado ranch and having grown up riding around the San Fernando Valley in California. Inspired by her mentor and Paws Up co-owner, Nadine Lipson (an award-winning National Cowgirl Museum board member), Jackie oversees a team of outdoorsy horse-lovers, including wrangler Samantha Dunn, and Assistant Manager Hannah Brown, who grew up in the Potomac Valley, just 13 miles from the resort.
"What empowers me? I think it's the knowledge that I am the only one that can stop me. It's all mental for me and I never let myself think, 'I can't', or 'it isn't possible'. I think it's the will power to be disciplined enough to push yourself to never give up, to never quit, that is important.

Jackie Kecskes

Equestrian Manager
2. Truffle hunting at Grand Forest Metsovo, Greece
Perched on the slopes of the Pindus Mountains in the foothills of the Pindus National Park, Grand Forest Metsovo is a high-altitude haven for nature-lovers and eco-conscious travellers. Designed with its surrounding peaks and black pine forest in mind, this Considerate Collection hotel makes the most of all four seasons, from skiing in the winter to wild truffle hunting in autumn, and every nature-based activity in between.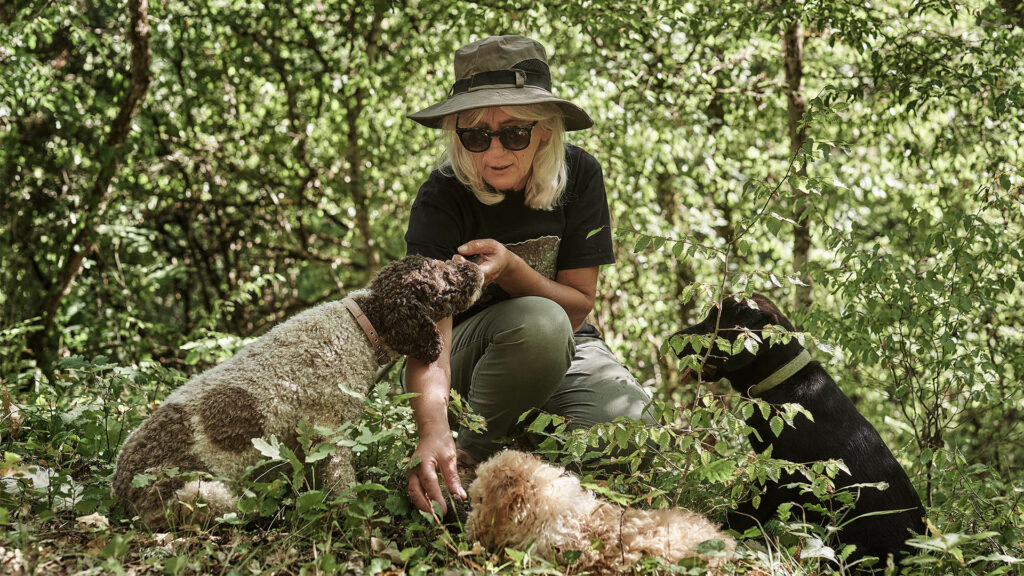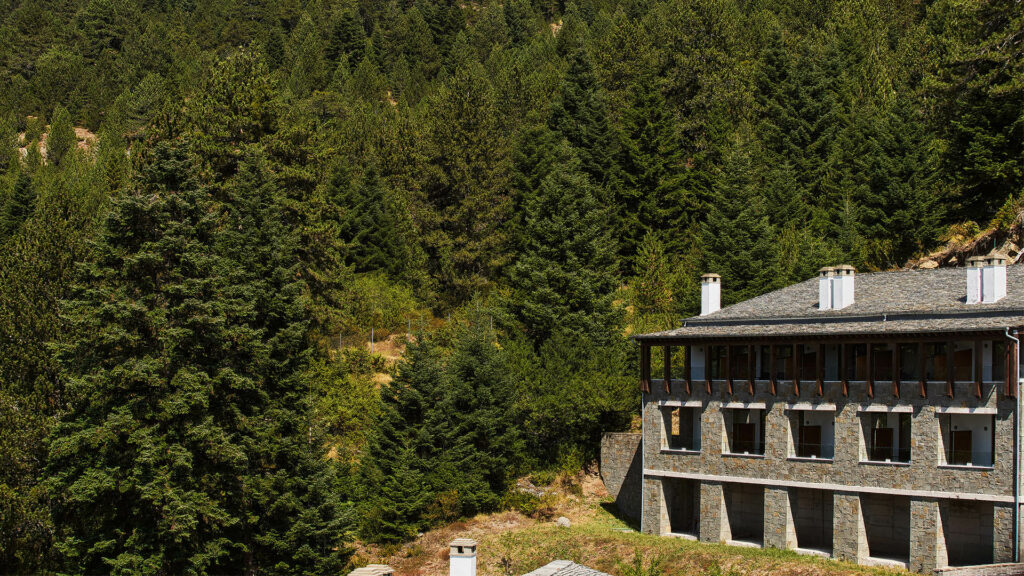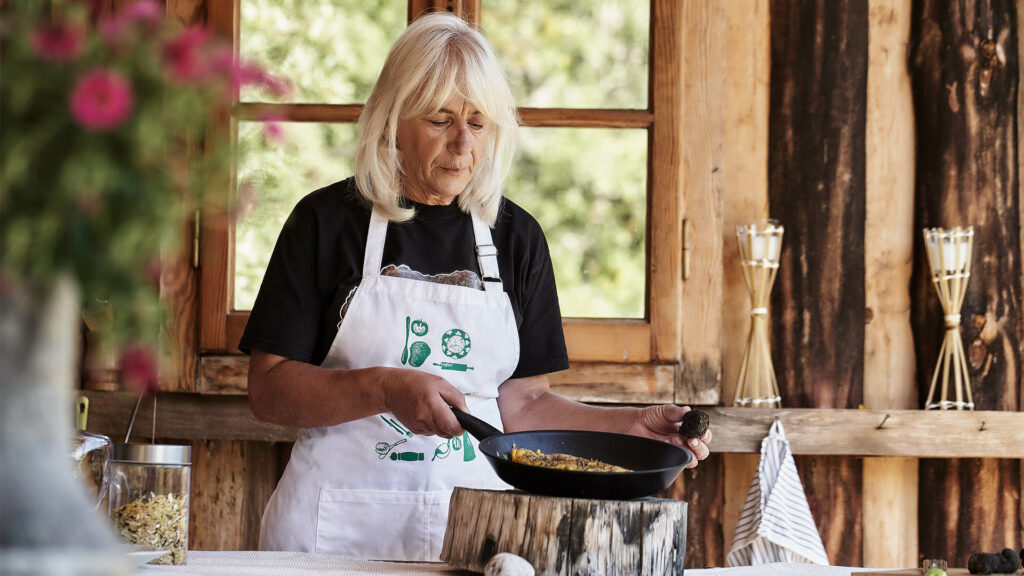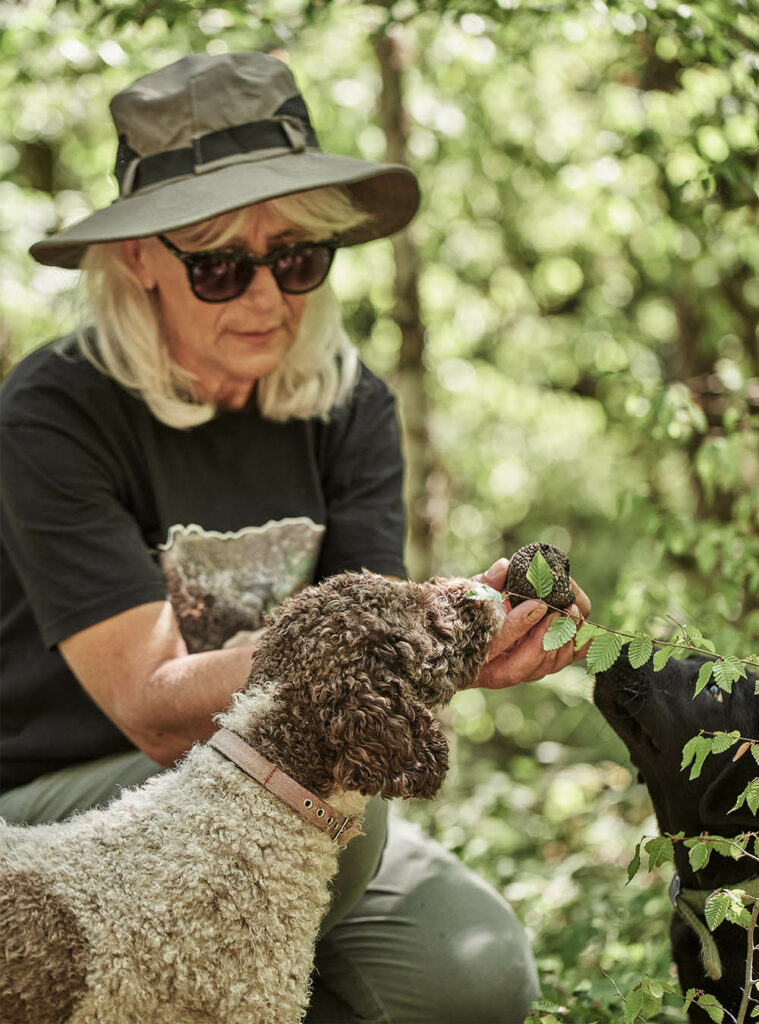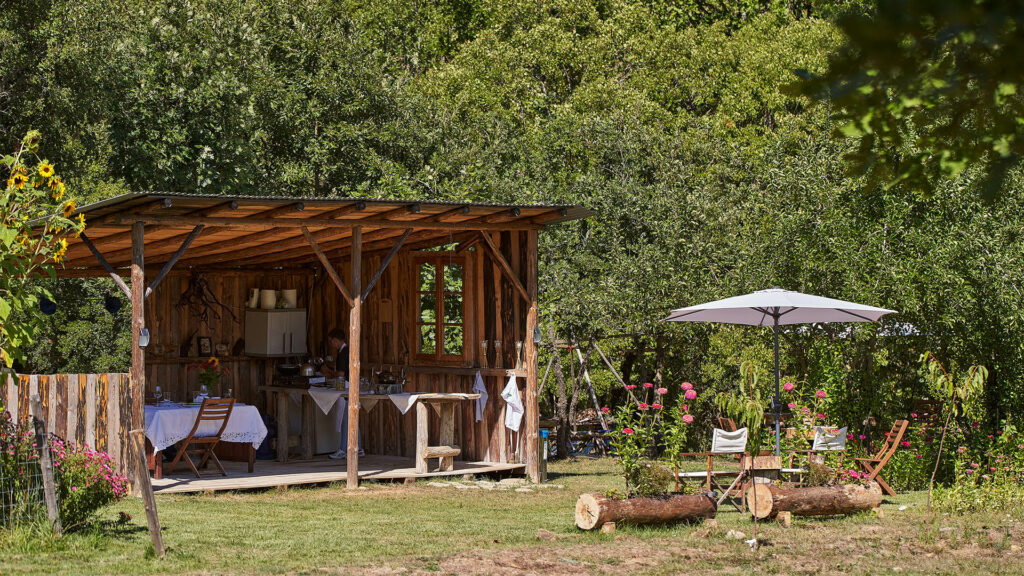 Grand Forest Metsovo guests can join Greek naturalist Katerina Nola (Metsovo's answer to 'Indiana Jones') and her friendly dogs – Sissy, Ramon, Rocky, and Phaedra – for strolls in the surrounding forests to gather fresh truffles, followed by truffle-based cooking classes back at her farmhouse learning how to prepare local recipes from handmade pasta to a truffle-scented dessert. Sheltered by a pretty pergola by the river, tuck into your handpicked truffles and get a taste for the locally sourced, ultra-seasonal produce plated up at Grand Forest Metsovo's restaurants, The Pines and Metsovo 1350m, which celebrate the Epirus region's centuries-old culinary heritage.
3. Step into the Sámi way of life at Arctic Bath, Sweden
Immersing guests in the dream-like landscape of Swedish Lapland, Arctic Bath is made up of twelve sustainably constructed, glass-fronted lodges hovering above land and water inspired by the surrounding forest. The entire retreat is run on 100% renewable energy, and strives to spread the message of the indigenous Sámi people to take care of and live in harmony with the natural world.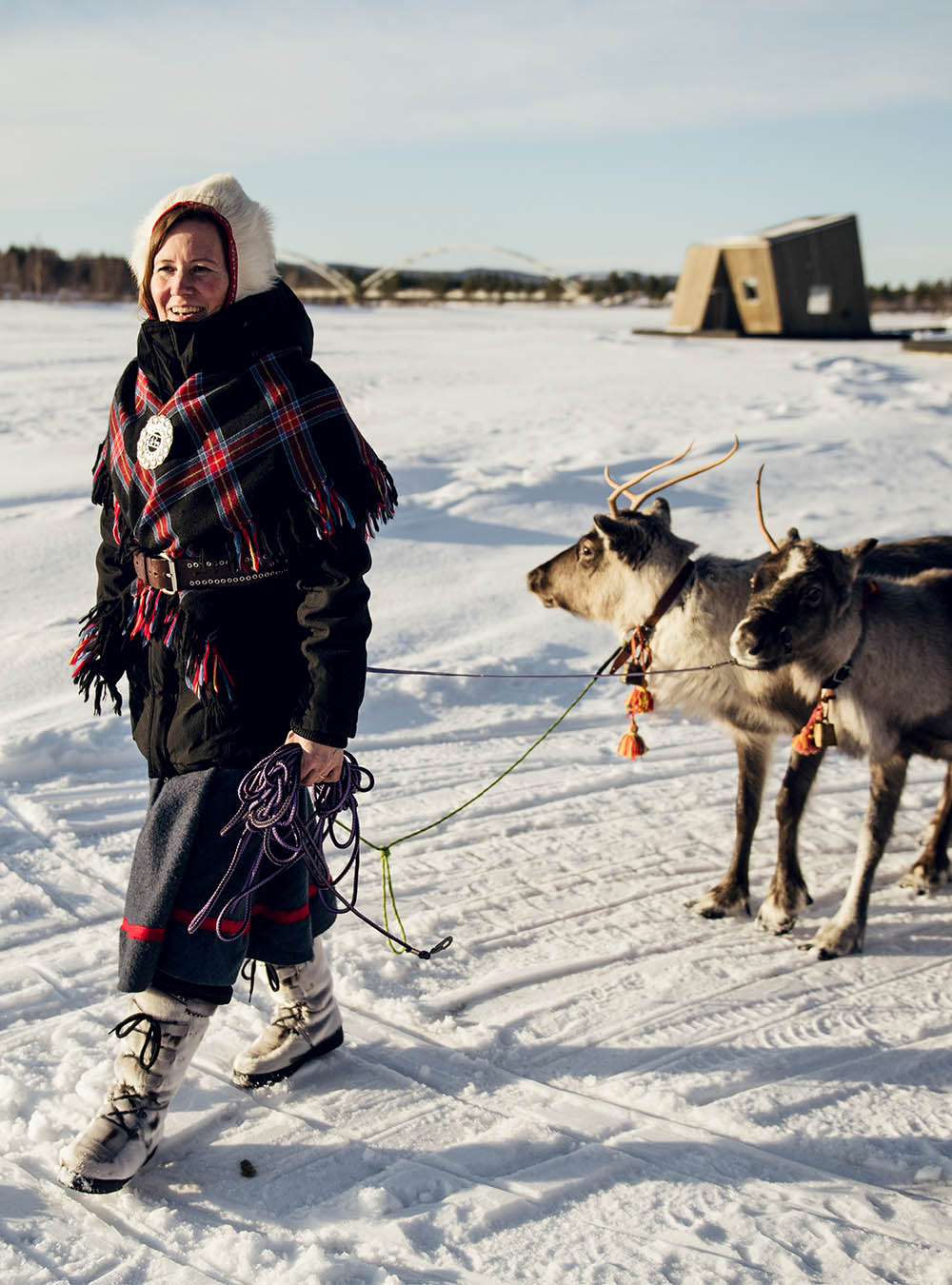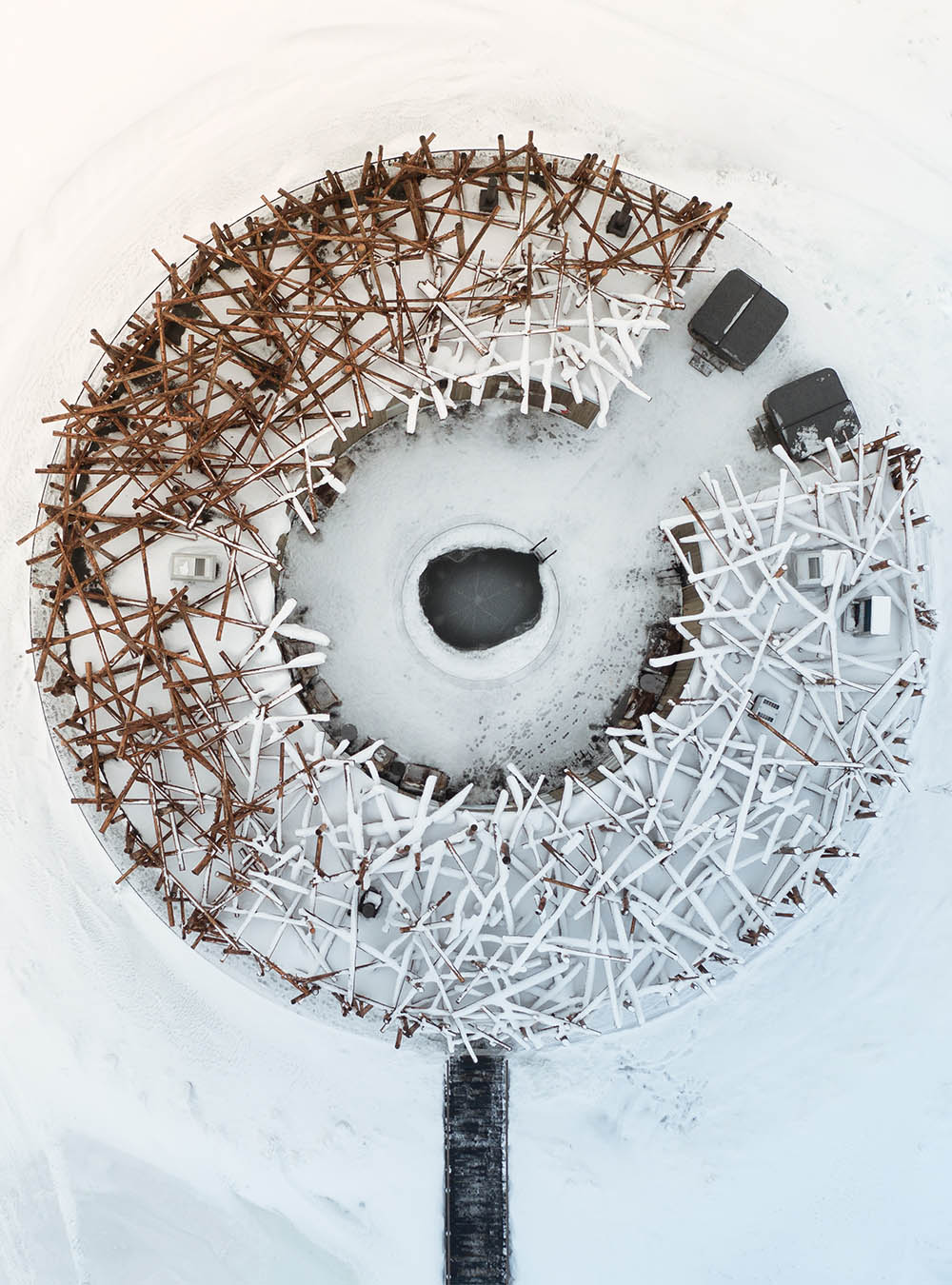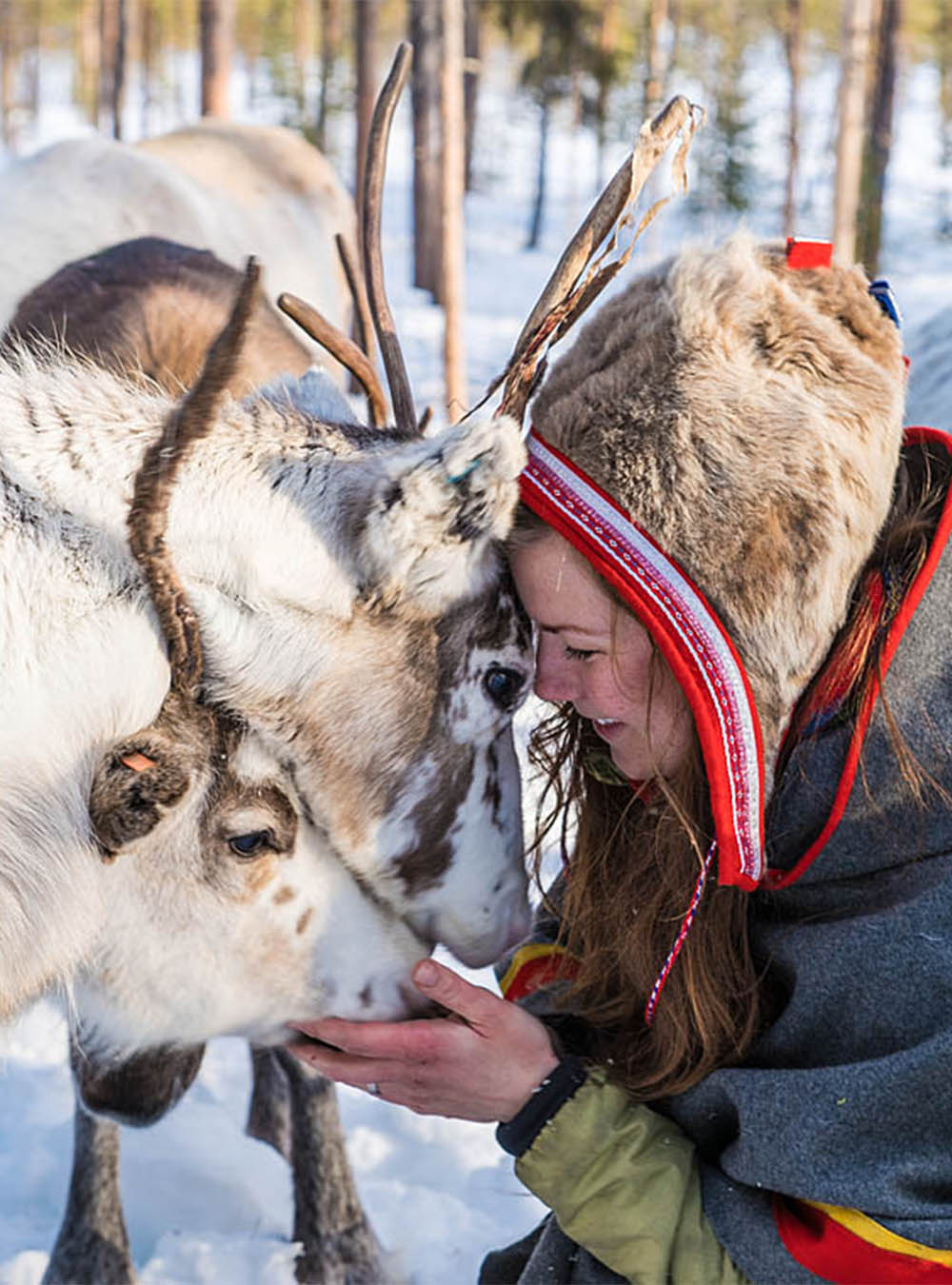 The hotel works closely with a network of Sámi guides, including Anna Kuhumen, a reindeer herder at an Arctic Circle camp on the outskirts of Jokkmokk, who invites guests into her lávvu (tent house) to sit around the fireplace and listen to stories and joik (traditional Sámi singing). Learn about the Arctic way of life as you feed the friendly reindeer and simply soak up the magic of Northern Europe's last remaining wilderness.
4. Positive-impact surfing sessions at Barracuda Hotel & Villas, Brazil
Backed by swathes of tropical forest and fronting a tiny cove in surfing haven Itacaré, Barracuda Hotel & Villas is a sustainably-minded slice of barefoot paradise. This cluster of coastal chic suites and villas is a Bahian-meets-Scandinavian match made in heaven, dreamt up by Brazilian-born creative Juliana Ghiotto, and her husband (and local surfer) Daniel Lima, with some help from their Swedish friends.
Together with the Barracuda 'tribe', as it is affectionately known, Juliana founded the Instituto Yandê Itacaré in 2021 (and is currently its proud President), to promote local entrepreneurial education, encourage community based-initiatives, and support social and environmental projects, such as 'Surfing for the Future'. In partnership with Itacaré's Surfing Association (ASI), this holistic project aims to achieve social inclusion of under-privileged children through surf lessons and environmental education.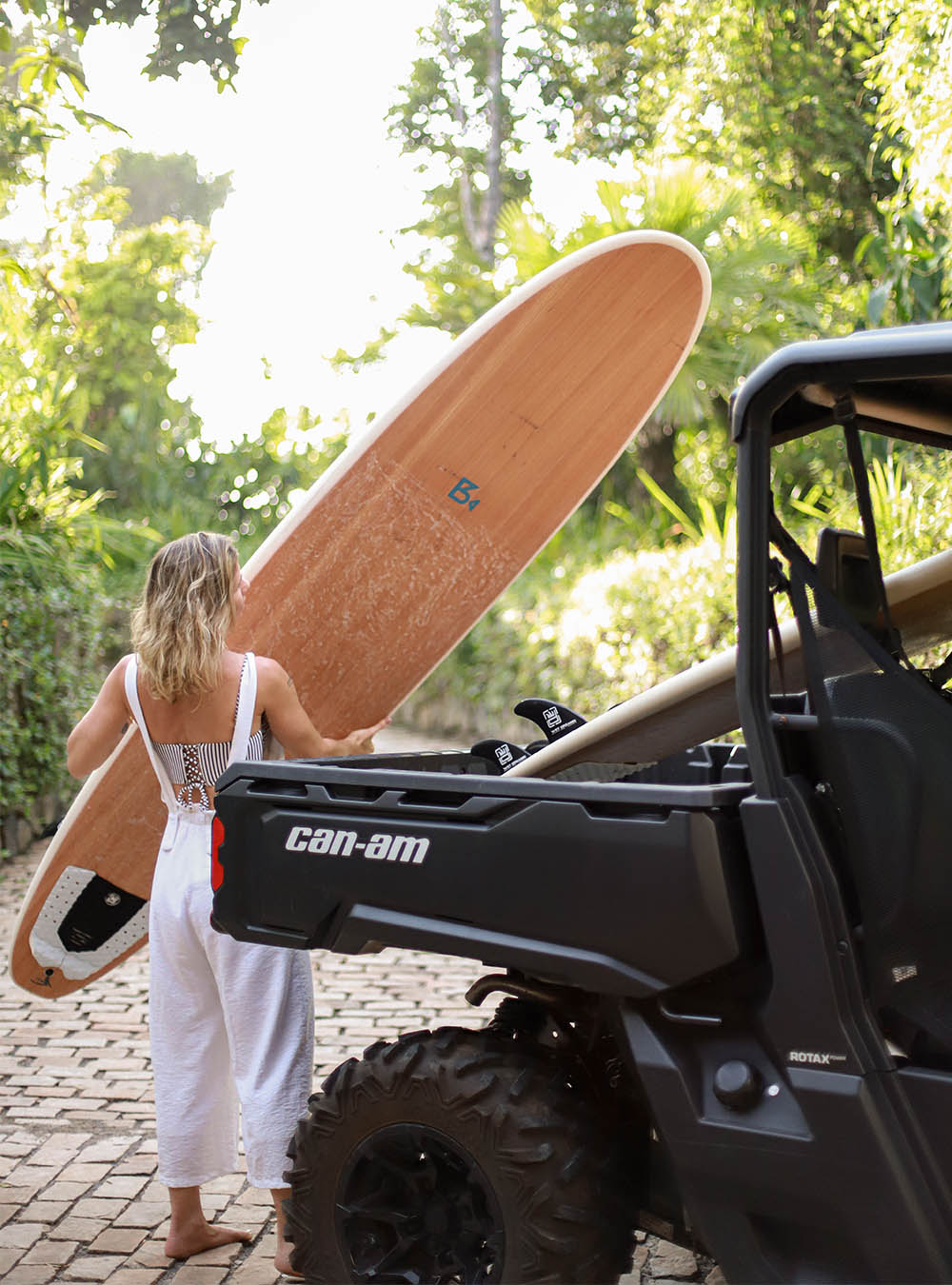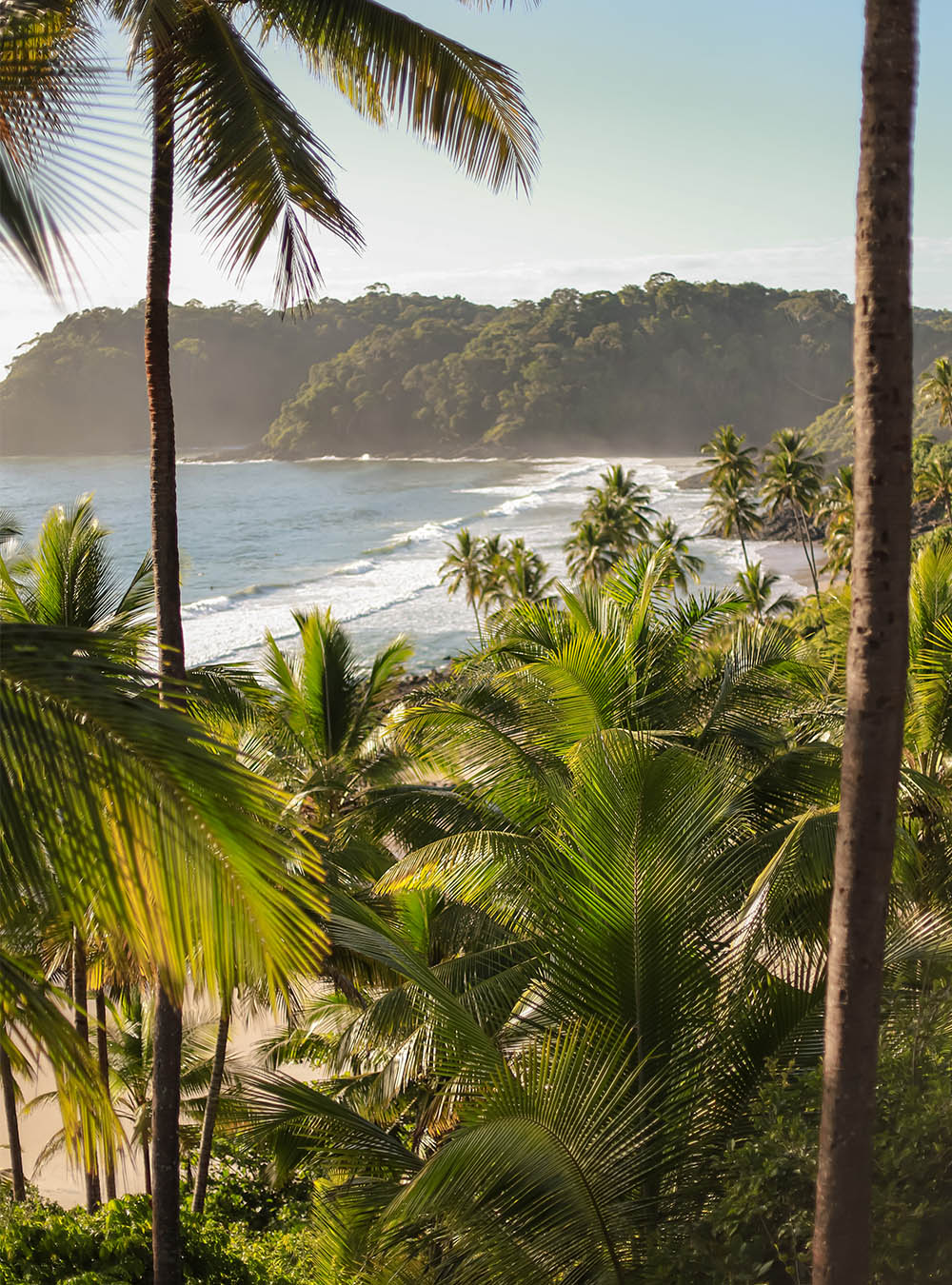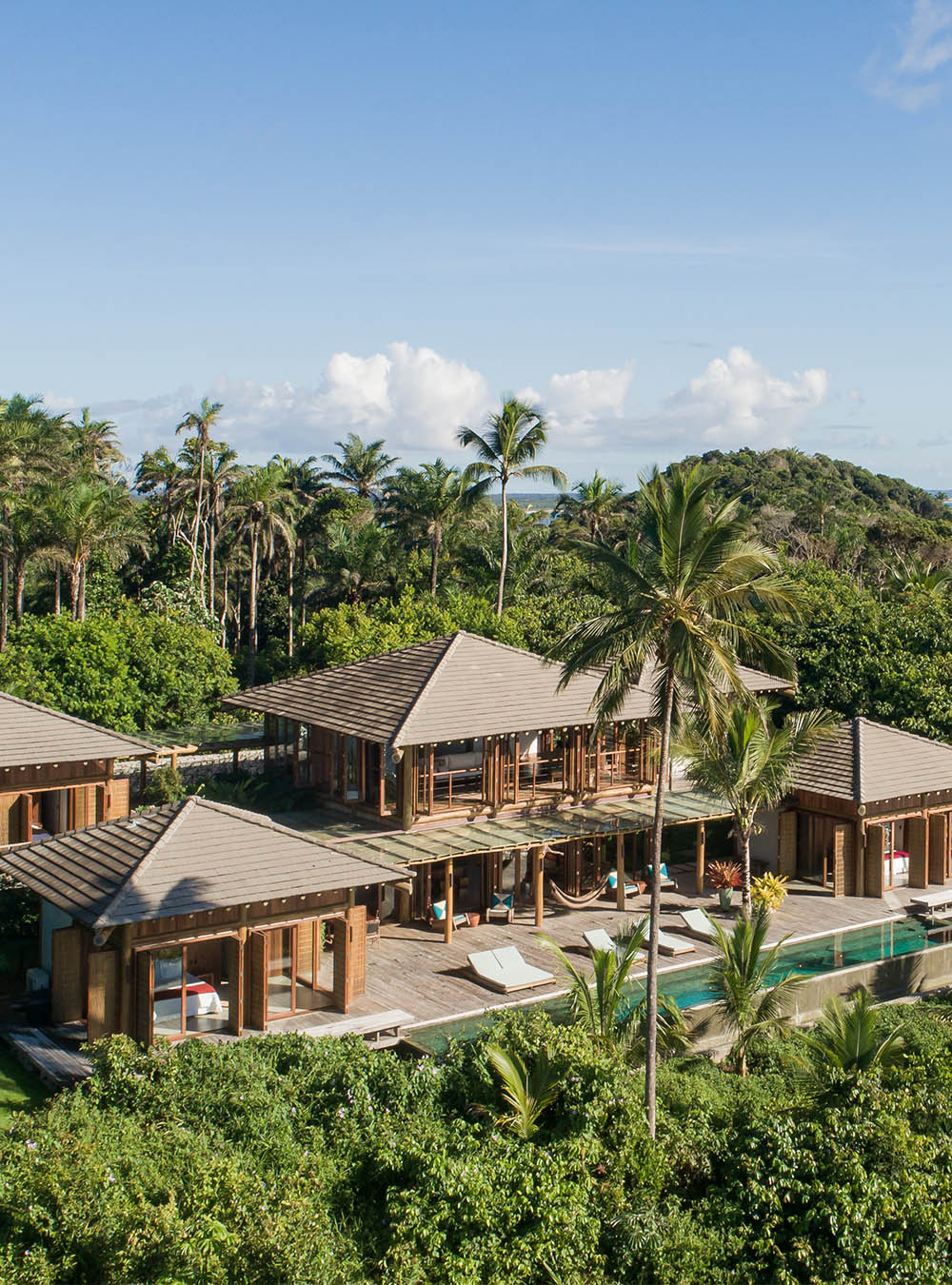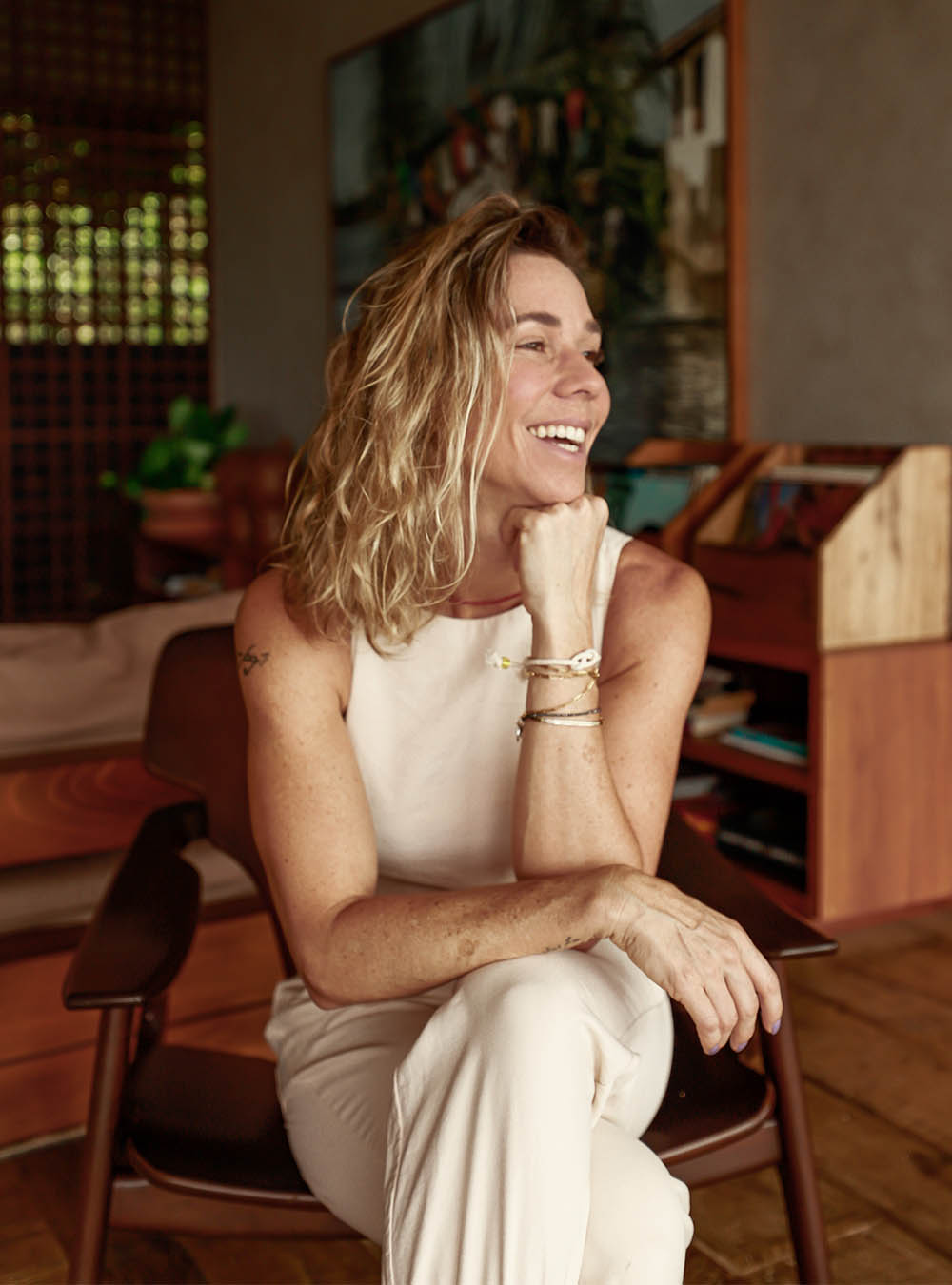 Join Juliana and her family on the beach to catch some waves, or for sunrise yoga sessions on the hotel's wellness deck, paddling-boarding along mangrove-entangled waters, and bike rides through the Atlantic Forest.
"It is really rewarding to be involved with the traditional families of Itacaré, to understand their history, their wishes and desires, and to contribute towards passing on this history and knowledge to current visitors and future generations.

Juliana Ghiotto
5. Sommelier-led wine tastings at Castle Hot Springs, Arizona
Oenophiles often turn to the well-trodden wine destinations like California, France, and Italy, but an off-the-beaten-track wine country lies in Arizona's surprisingly verdant Sonoran Desert. Working hand-in-hand with the culinary team at Castle Hot Springs, an off-grid oasis of natural thermal pools bubbling against a breath-taking Bradshaw Mountains backdrop, Level 2 Sommelier, Sarah Foote (formerly of The French Laundry), leads a team of five all-female wine experts, who work their magic while pairing wines with the home-grown cuisine served at Harvest, the resort's elevated farm-to-table dining experience.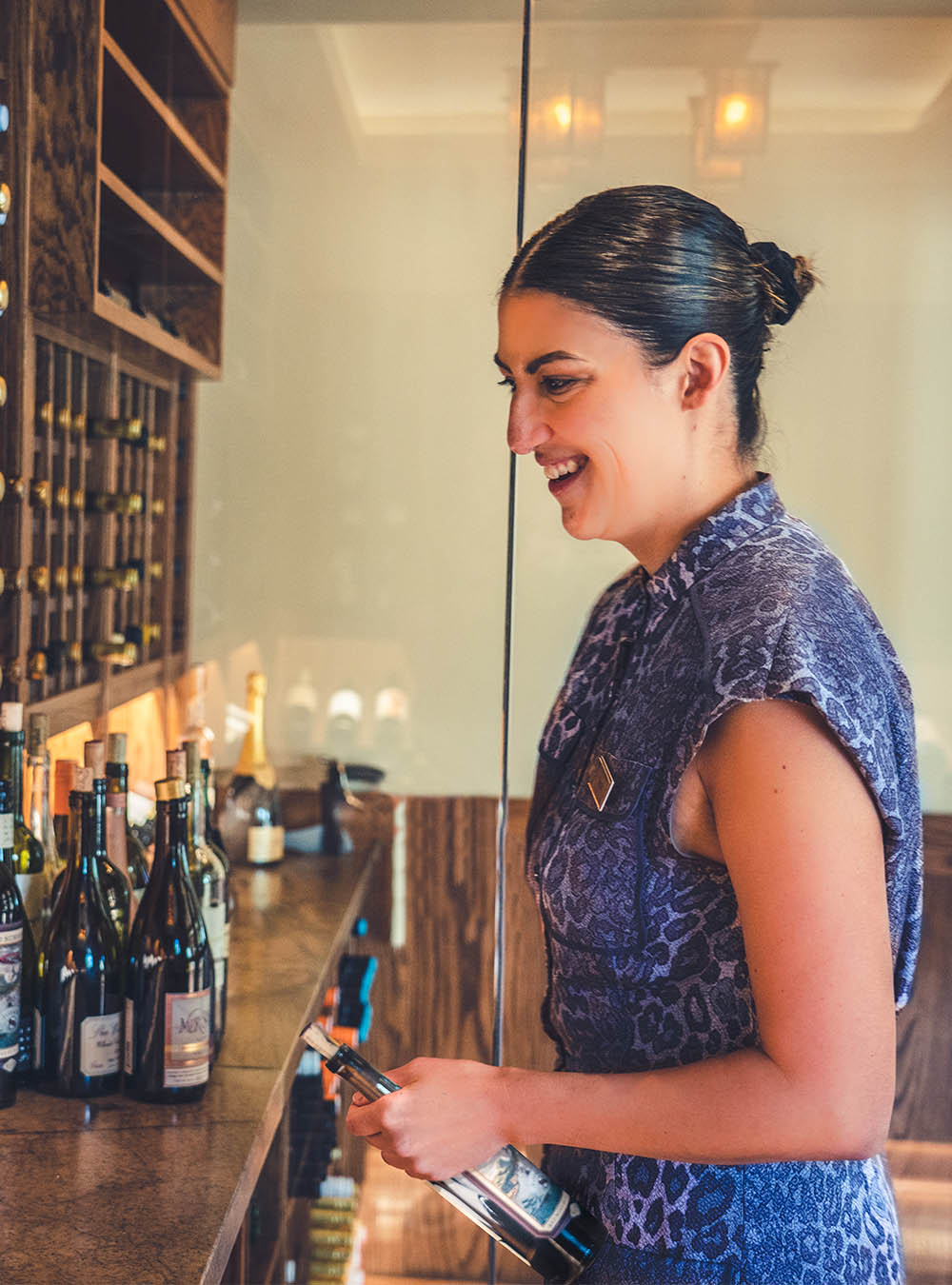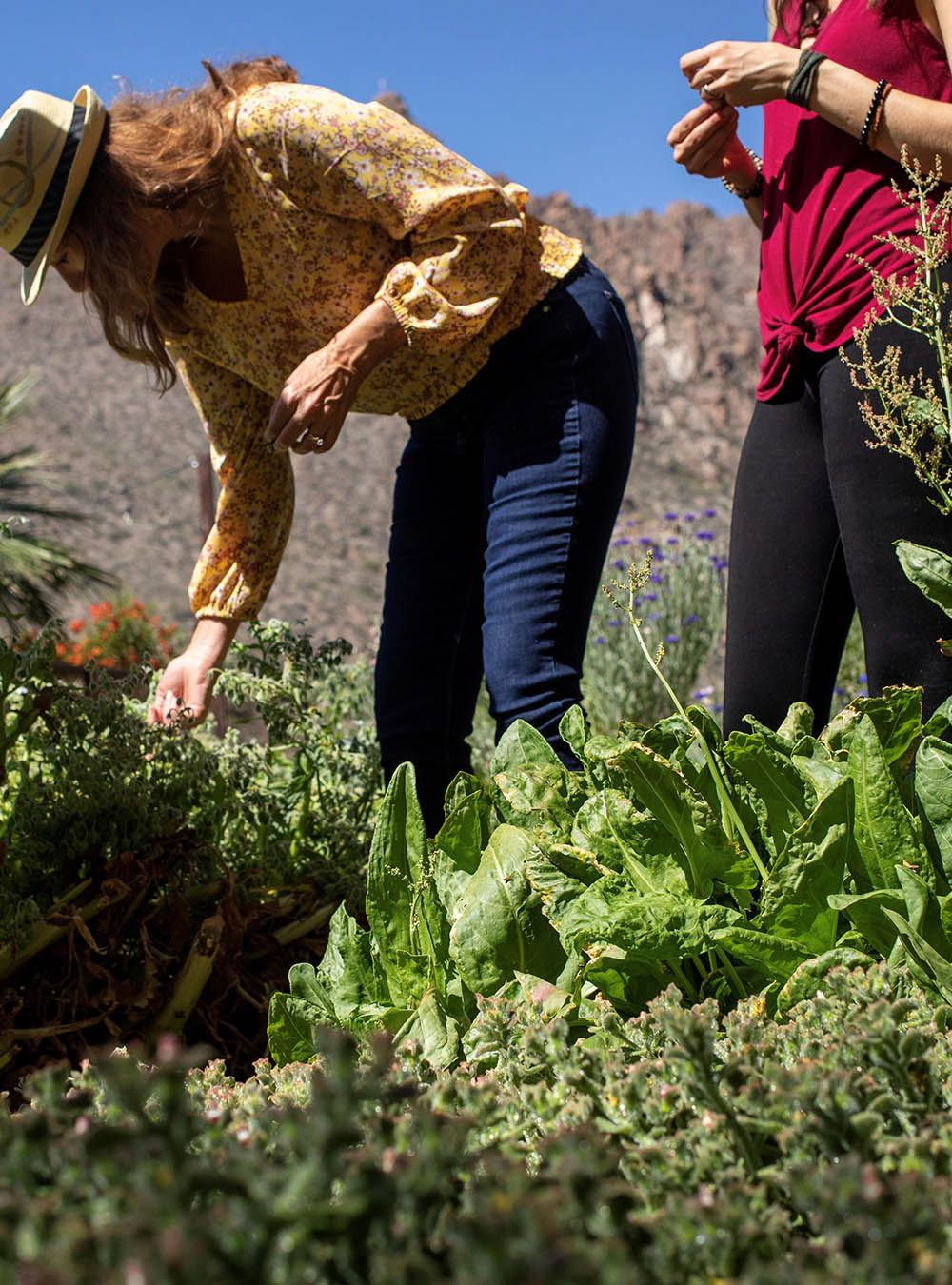 Each menu spotlights the property's sustainable 'Flavour-Farming' philosophy, which involves growing crops for flavour rather than yield – with over 500 varieties of rare and indigenous fruits, vegetables, herbs, and florals grown on the resort's thriving one-acre organic farm. Eager-to-learn epicureans can join Sarah for a wine tasting workshop, or add-on curated wine pairings ($95) with each evening's elaborate five-course daily tasting menus that are included with each stay.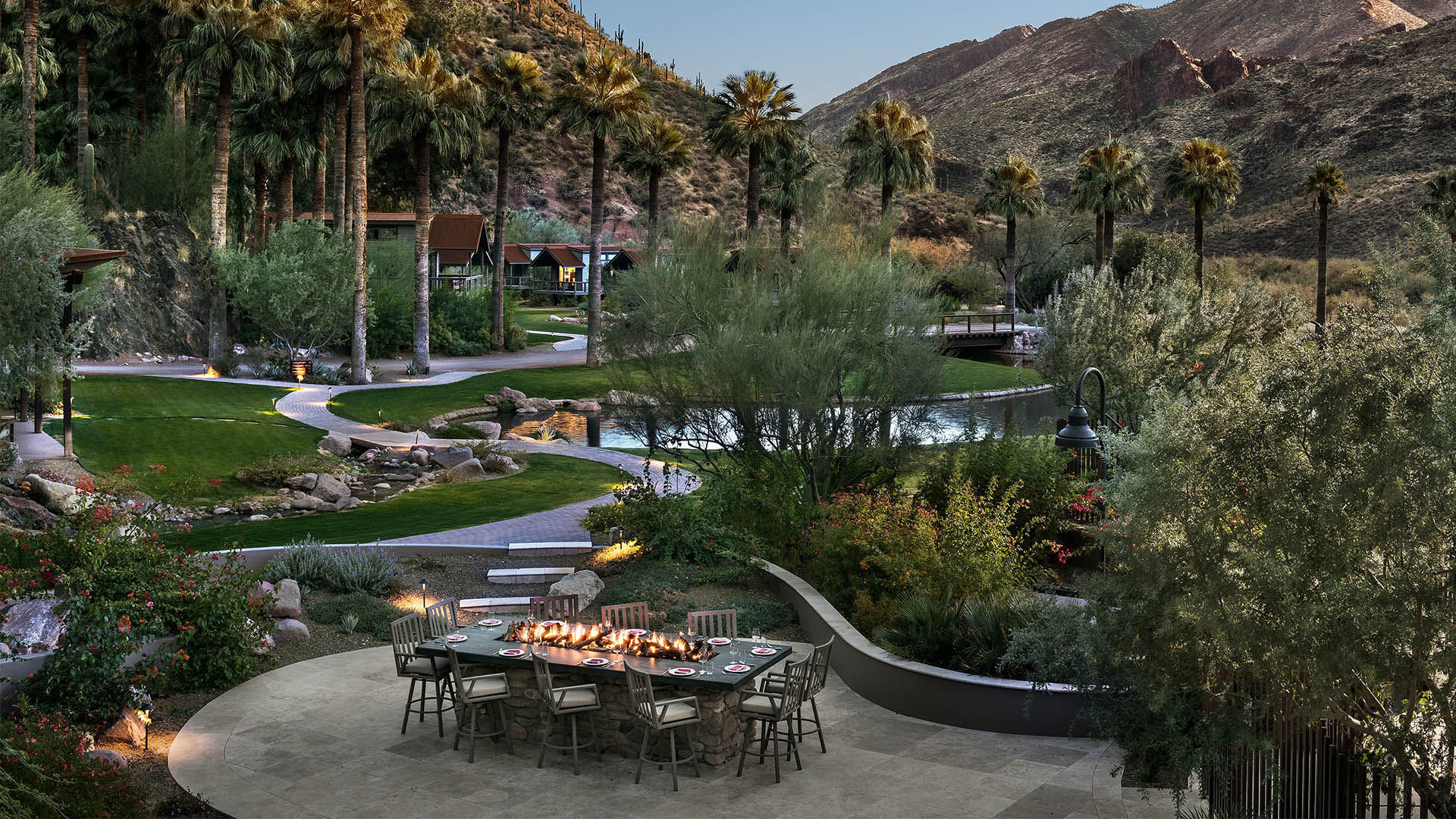 "Watching team members learn and grow is a big inspiration. We instituted 'Teach Me Tuesdays' which sees a wine distributor come to property every Tuesday to teach the Harvest teams about wines they represent on our list. Seeing the teams' eyes light up when they connect with a wine, or a story is incredibly fulfilling.

Sarah Foote

Director of Wine & Service
6. Naturopath-run menopause retreats at Amilla Maldives Resort and Residences, Maldives
Swaying frangipanis and long stretches of pristine white sand lapped by crystal-clear waters sets the scene for your wellness-centric stay at Amilla Maldives Resort and Residences, an exclusive island hideaway of over-water villas, treetop suites, and beachfront bedrooms. From Sufi Whirling meditation to tree hugging therapy, rebalance body, mind, and soul during your stay by tapping into the range of holistic treatments and health-boosting meal plans (vegetarian, vegan, gluten-free, dairy-free, low-carb, Keto, and Paleo options are all available).
For those looking for guidance on navigating the menopause, guests staying during June and July can join renowned naturopath and wellness coach, Claire O'Sullivan, for a personalised five-day women-only retreat – exploring natural ways to regulate female hormones while empowering women to manage their symptoms through nutrition, movement, and mindful activities.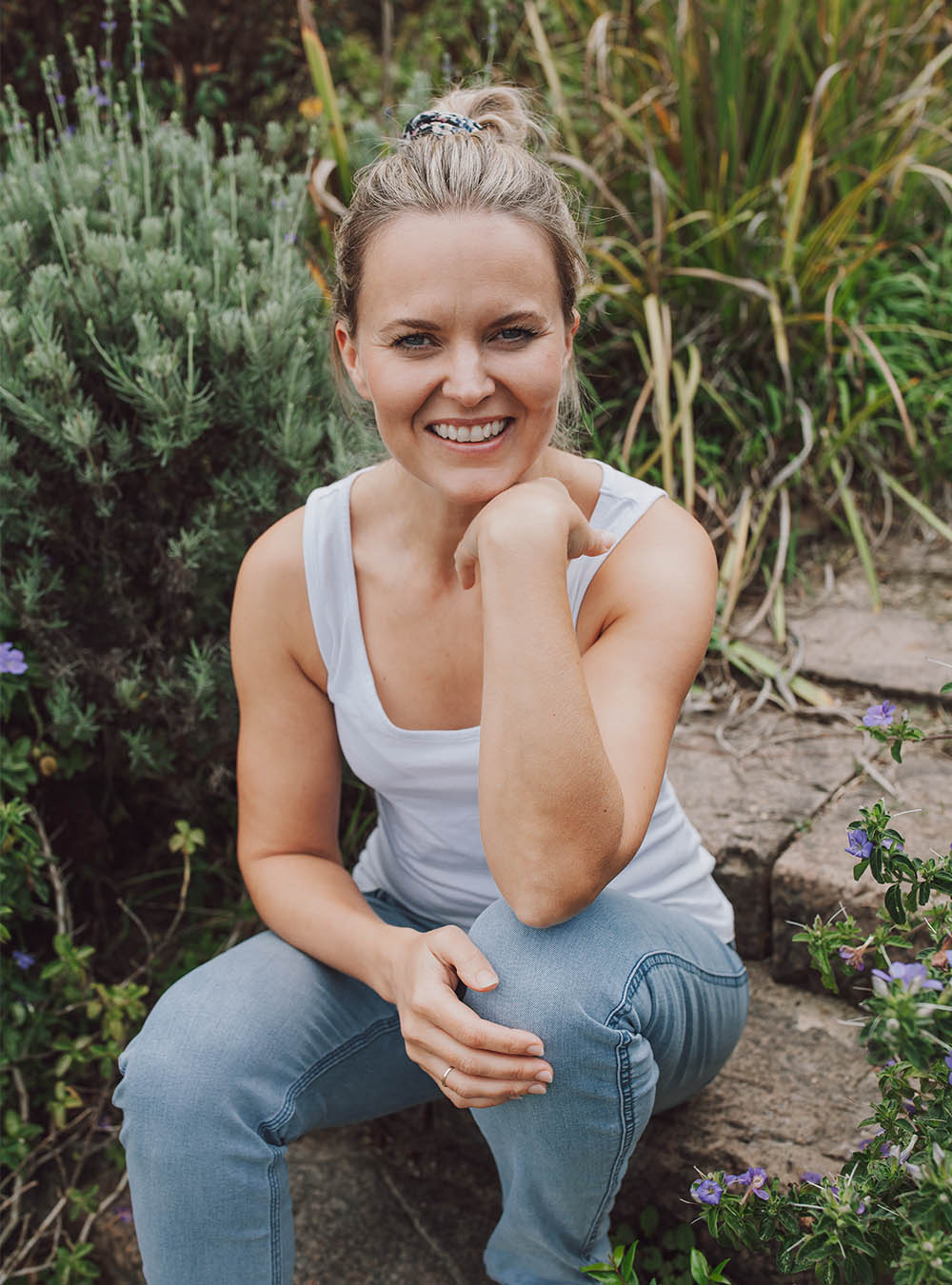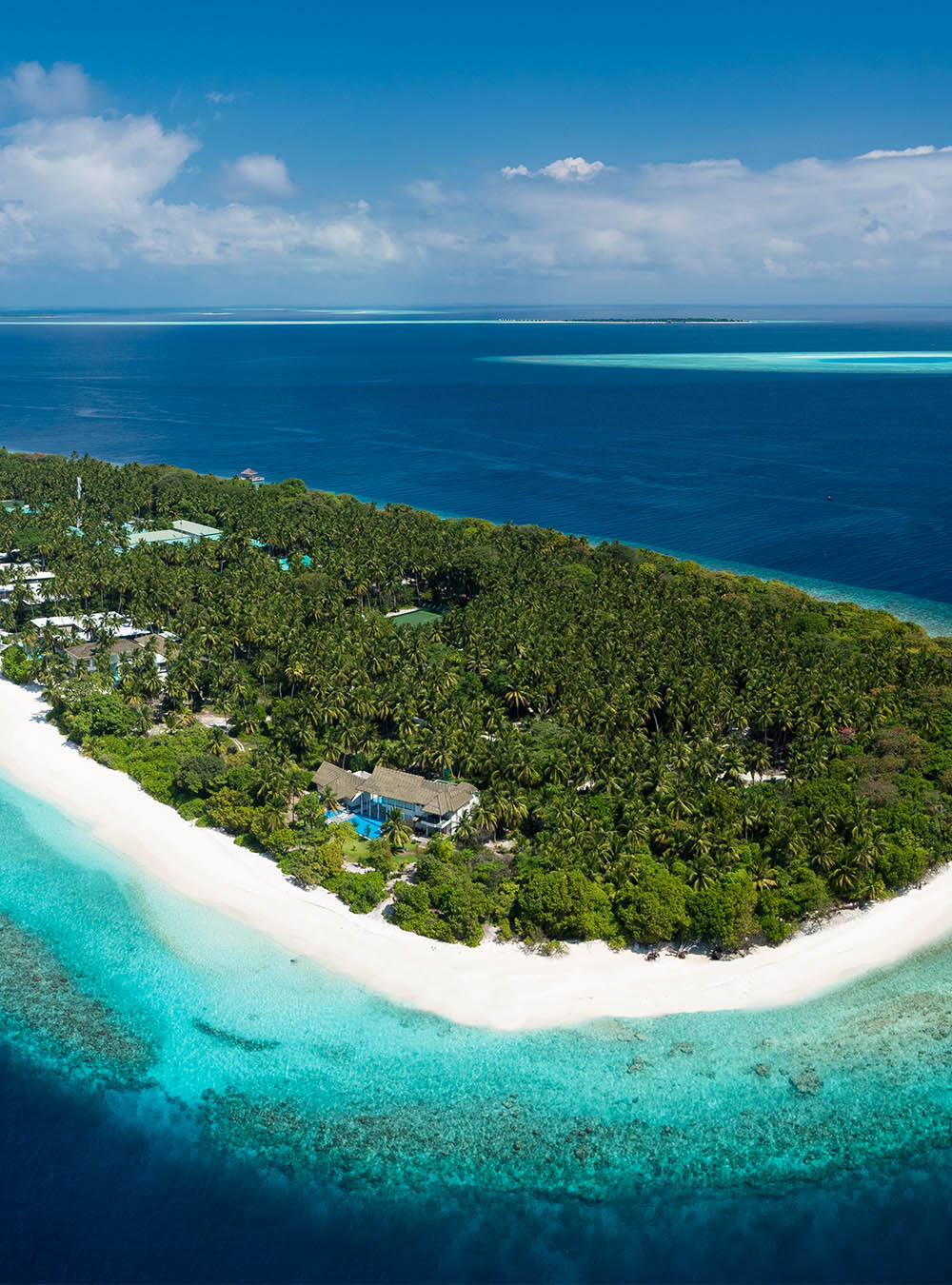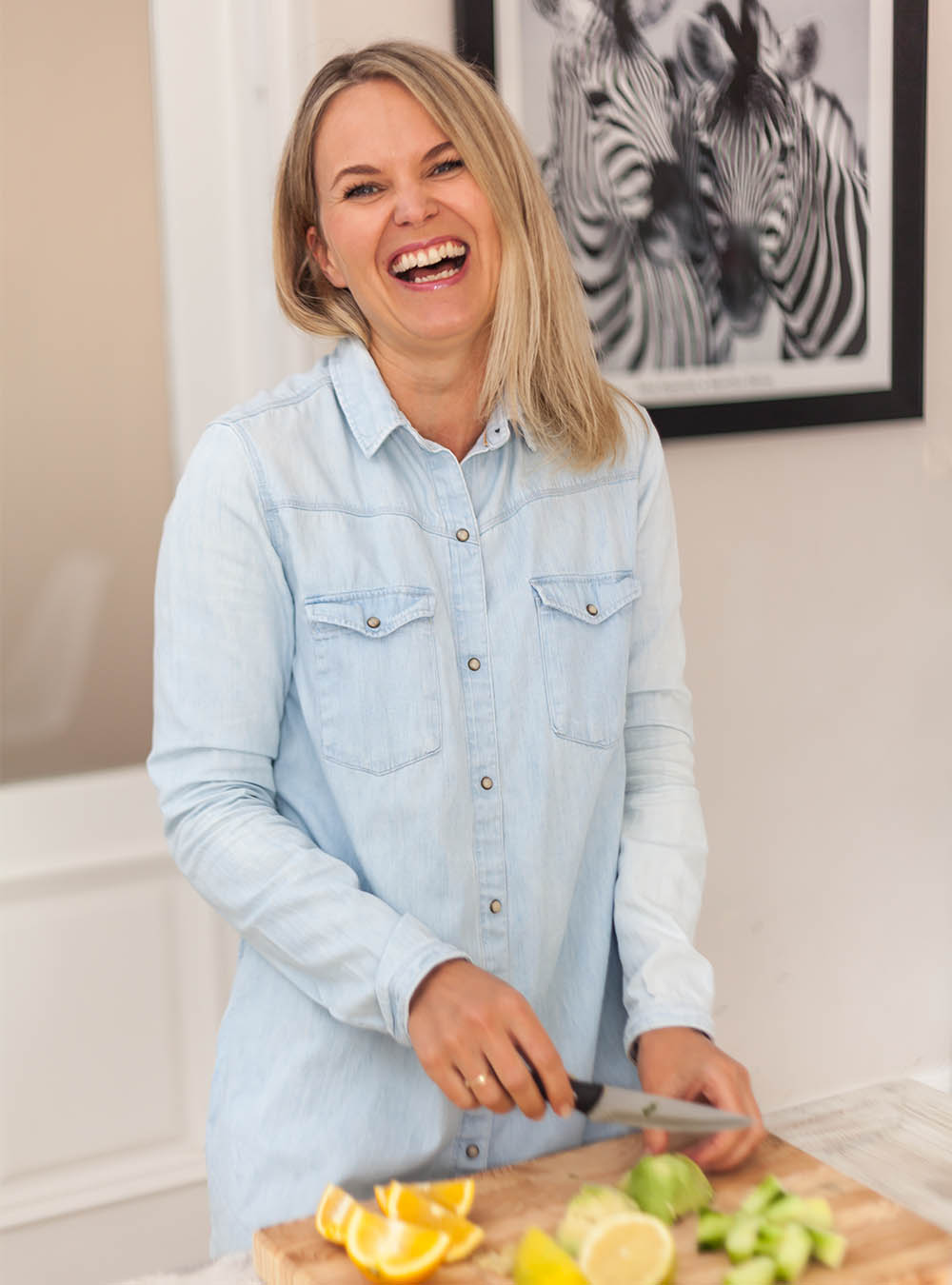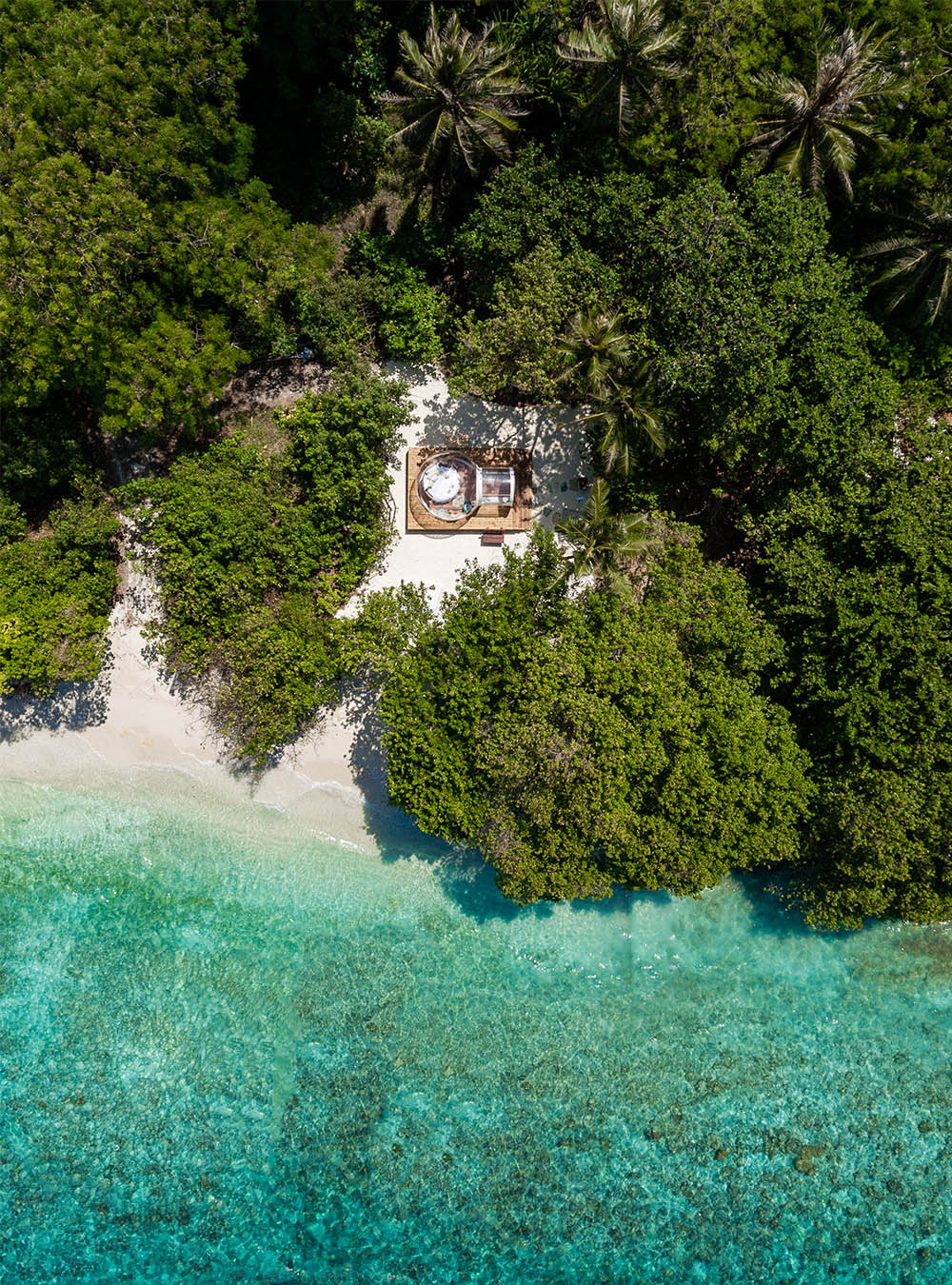 The Maldives' first menopause-focused retreats include a one-to-one consultation with Claire O'Sullivan; specifically designed daily wellness activities and group activity sessions; one 60-minute Foot Reflexology treatment; one 60-minute Intuitive Aroma Massage; one Craniosacral Therapy; five personalised Sensora Light Therapy sessions; and complimentary access to the steam and sauna facilities at the resort's award-winning Javvu Spa.
7. Cooking classes and gardening 'walk and talks' at Ballymaloe House Hotel, Ireland
Just a stone's throw from the renowned Ballymaloe Cookery School, Ballymaloe House Hotel is a countryside haven for foodies and nature lovers in Ireland's idyllic East Cork. Firmly rooted in its agricultural origins as a working farm run by the Allen family, Ballymaloe House has championed farm-to-table produce for over half a century – in 1964, Myrtle Allen scrubbed down the kitchen table, and began cooking on her AGA using home-grown ingredients. The restaurant flourished, and continues to shape the Irish food scene to this day – with many of the Allen women still at the helm. You can join Darina Allen for foraging in spring and autumn, Penny Allen for fermentation classes, Rachel Allen for cooking classes, and Fern Allen for behind-the-scenes tours of the house.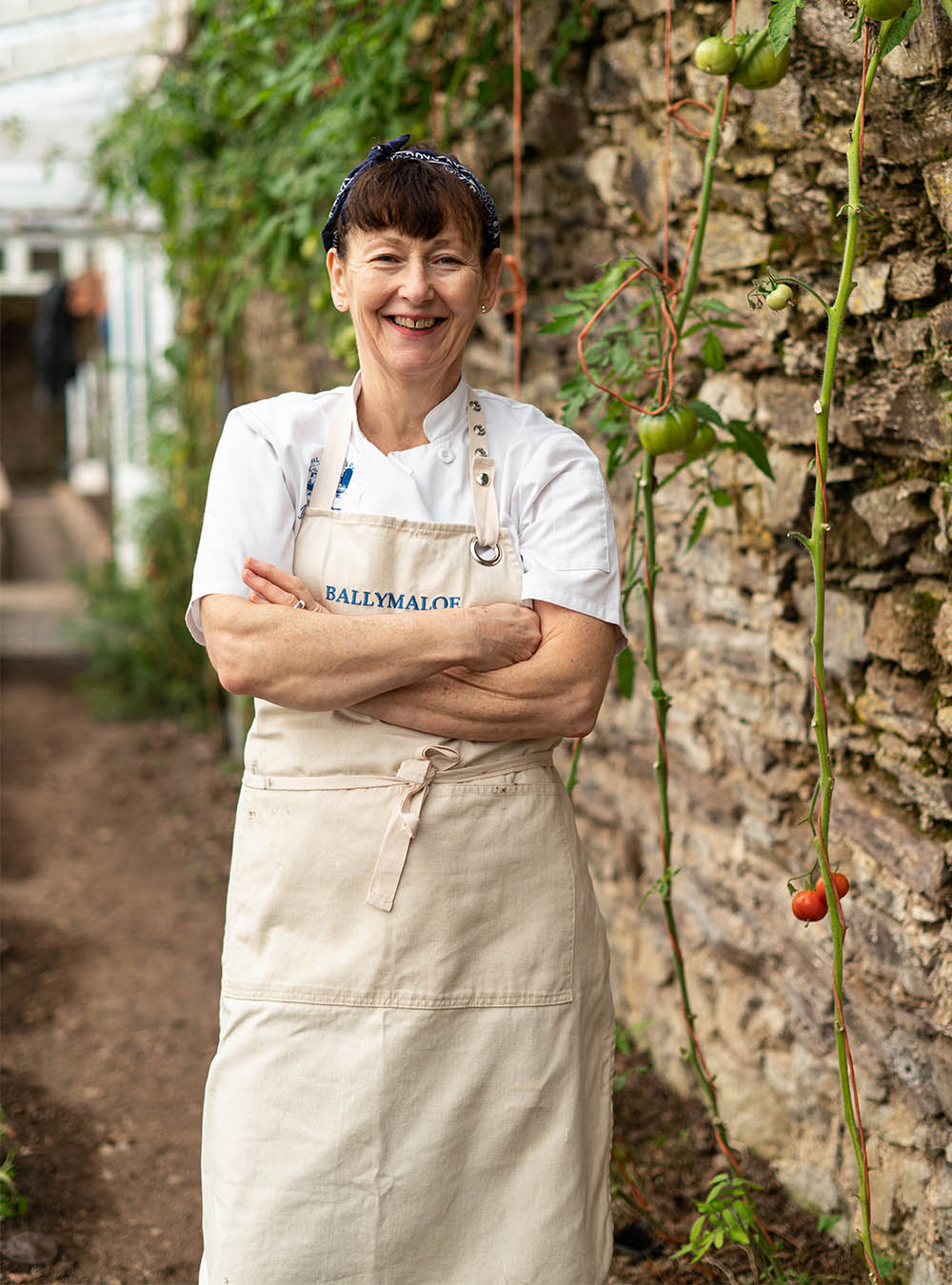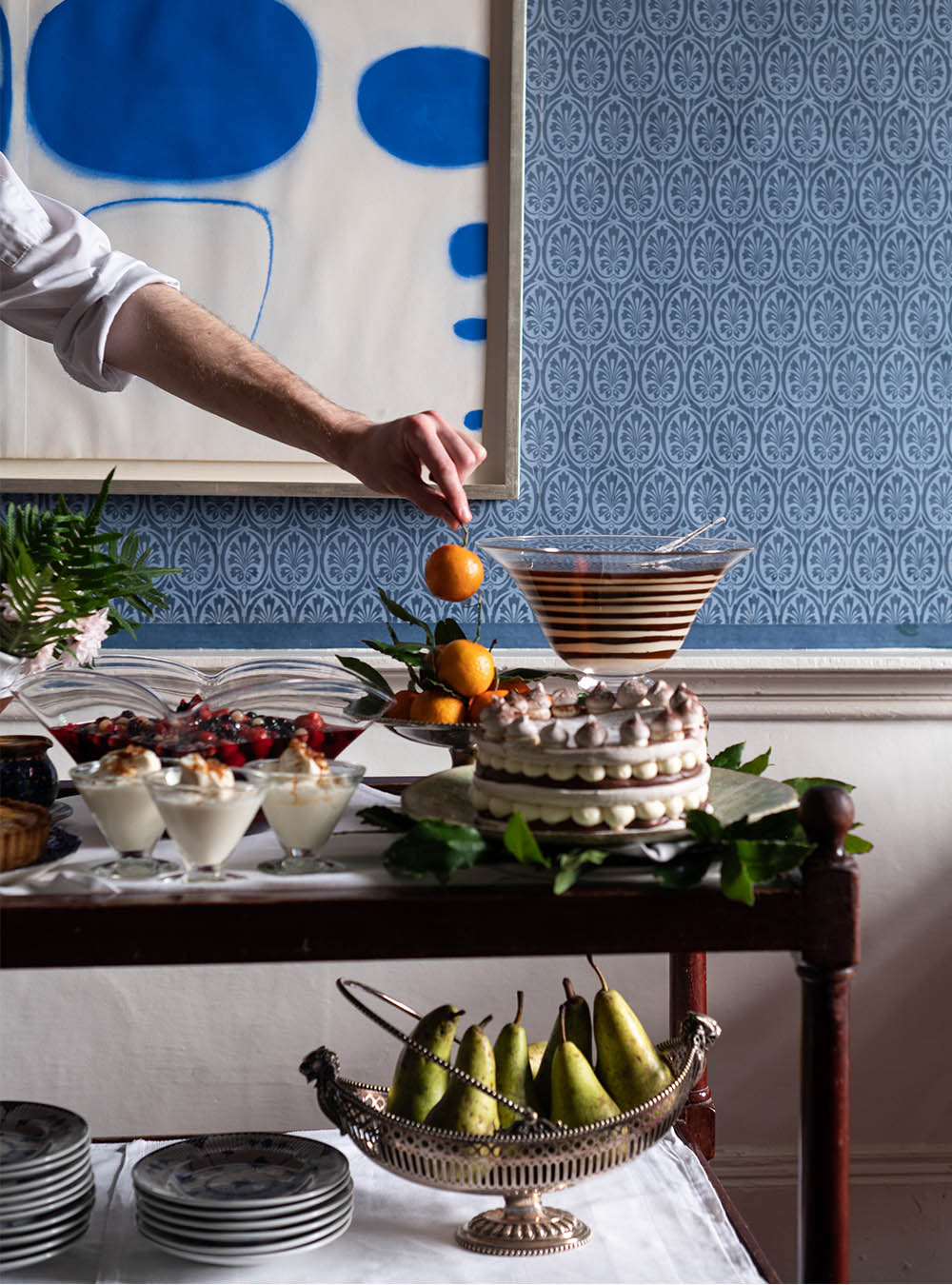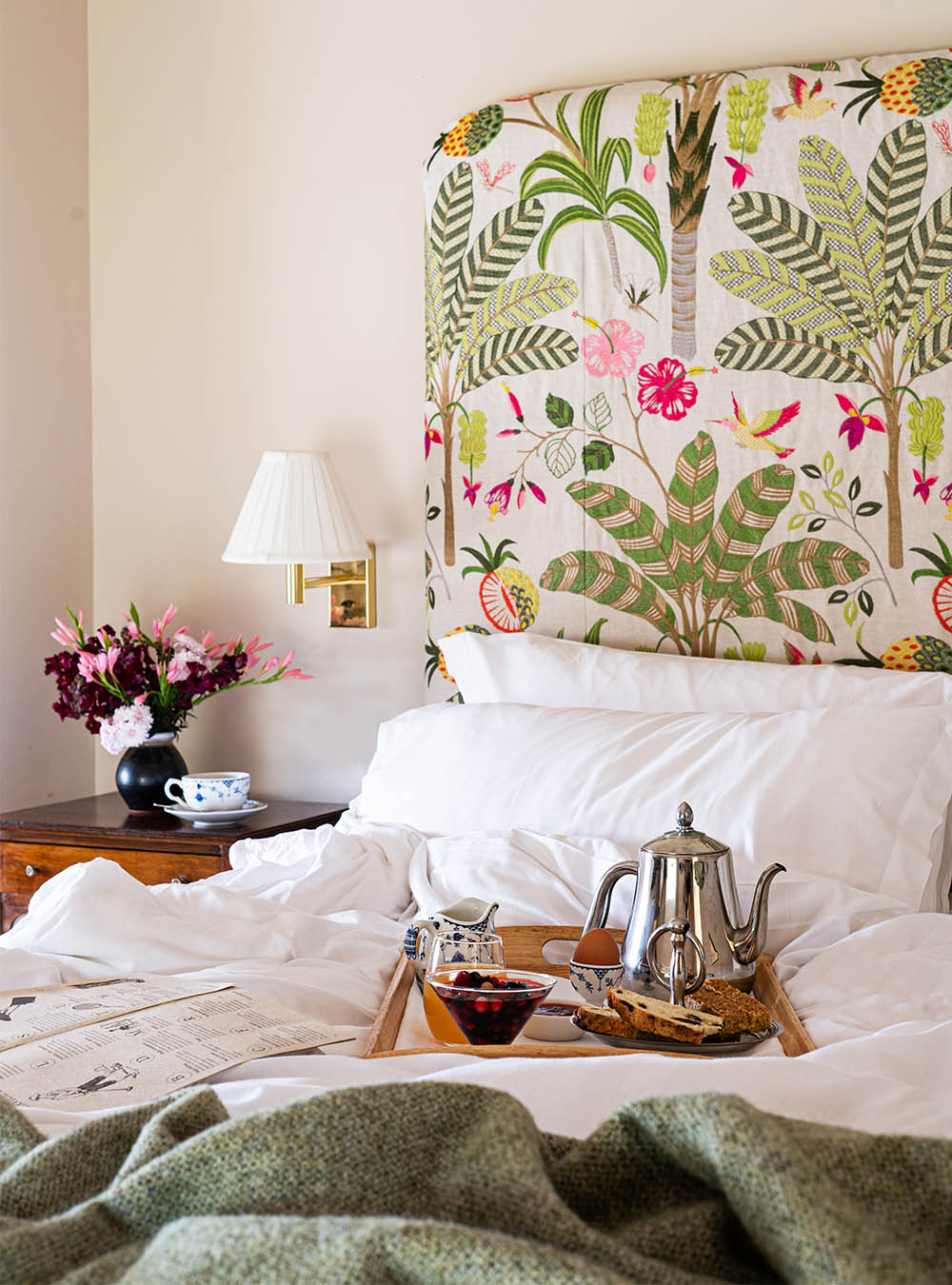 Head Gardener Mags will also happily take green-fingered guests around the walled garden, to unearth the planning, planting, and harvesting process which ensure Head Chef Dervilla O'Flynn and her team always have a varied and bountiful supply of seasonal produce to cook with.
"I am constantly inspired by the daily produce harvested from our own walled garden and the passionate local producers in our area that I am able to showcase in our dining room. Supporting our chefs to make lasting culinary memories whilst being responsible for evolving Myrtle Allen's reputation for exceptional Irish food provenance is both a privilege and personally empowering.

Dervilla O'Flynn

Head Chef
8. Embroidery and weaving workshops with Hotel Bellevue Dubrovnik, Croatia
Carved into the rugged cliffs overlooking Miramare Bay, wraparound Adriatic Sea views take centre stage at Hotel Bellevue Dubrovnik, which makes the perfect coastal-meets-cultural base. The hotel has links with nearby Konavle where you can join immersive, women-led workshops with local artisans which shed light on the ancient art of silk threading and embroidery. Silk has long been an exceptionally important fabric here, thanks to its ancient use in the weaving of Konavle folk dresses. The intricate techniques of silk production have been passed among women from generation to generation, and is an important part of regional identity and family traditions.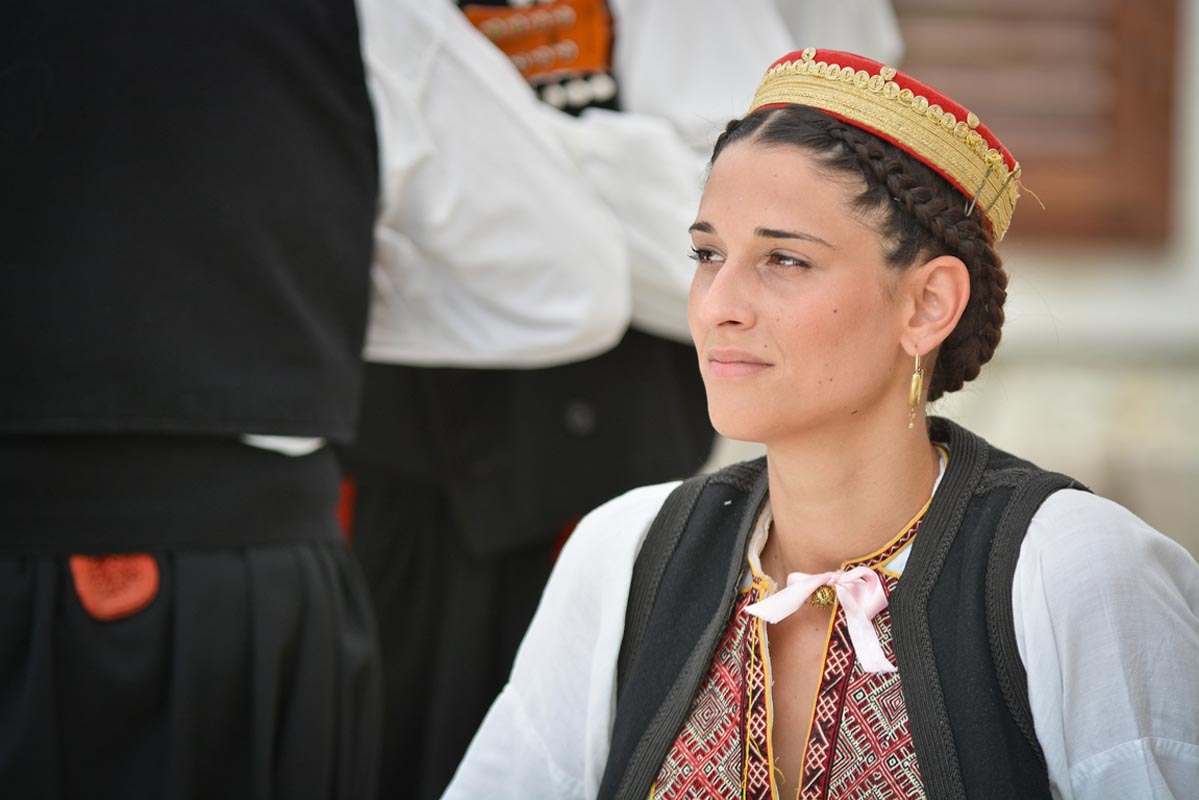 Image courtesy of the Cavtat Konavle Tourist Board, Croatia
From the early spring to late autumn, the time when the silkworms are raised, workshops on producing silk are held throughout Konavle. For more information, ask the concierge about Mrs. Antonia Rusković, who runs an atelier and silk workshop in Konavle. This is one of the very few places in Europe where silkworms are still raised, and she is one of the rare experts who still preserves the tradition of silk production. All of her products are original, authentic and inspired by the joy of creating.