As one of Brazil's best kept secrets along the 'Cocoa Coast', Itacaré blissfully enjoys an under-the-radar existence – surfers plant their boards on pristine palm-fringed beaches, locals paddle through mangrove-entangled waters and cool off in crystal-clear lagoons, and the occasional thud of a coconut hitting the sand sets the pace for this rainforest-wrapped region's relaxed rhythm. Visitors will soon see why Itacaré ignited a shared spark in Brazilian-born Juliana Ghiotto, her husband Daniel (a local surfer), and their Swedish friends, who have not only made the groovy Bahia state their home, but put it on the map for guests in search of a barefoot lifestyle – which treads lightly on this special place and its people.
With sustainability in its soul, Considerate Collection property Barracuda Hotel & Villas introduces guests to the raw beauty of Itacaré while blending the best of Bahia and Scandinavia – from the artisanal cocoa honey served at check-in, to wild mangrove tours with friendly local guides. Local farmers, chocolate makers, and fishermen supply Barracuda chefs with fresh produce, while the rustic-chic rooms celebrate the creativity of local artisans – the furniture has been handcrafted by Bahian carpenters, who also worked their magic on the external wooden structures, while the restaurant's ceramics are handmade in Campos do Jordão, a little mountain town in south-east Brazil.
The Barracuda 'tribe', as it is affectionately known, founded the Instituto Yandê Itacaré in 2021 (Juliana is currently its proud President) to promote local entrepreneurial education, encourage community based-initiatives, and support social and environmental projects, such as 'Surfing for the Future'. In partnership with Itacaré's Surfing Association (ASI), this holistic project aims to achieve social inclusion of under-privileged children through surf lessons and environmental education. The Barracuda Group is certainly making waves, in more ways than one…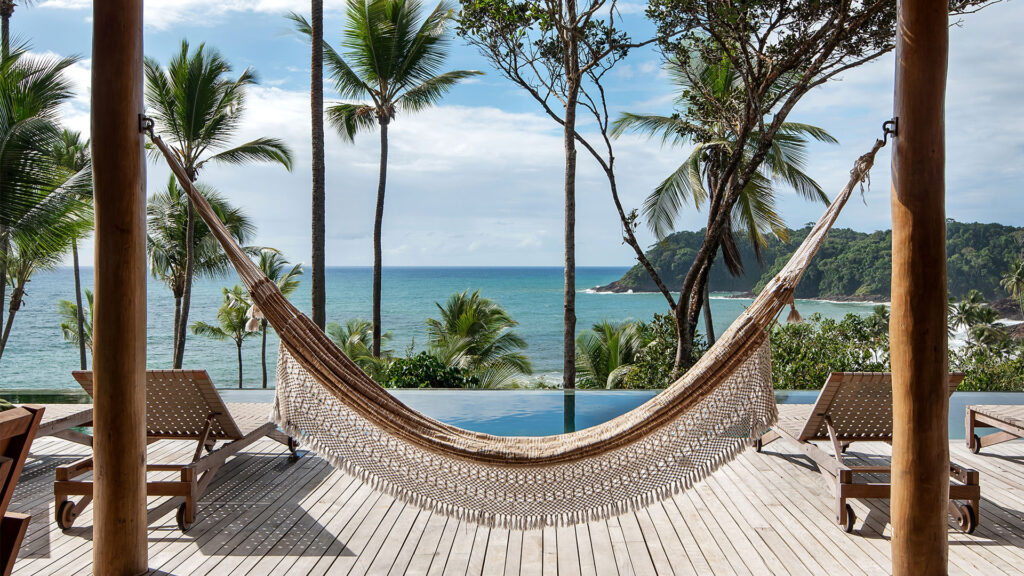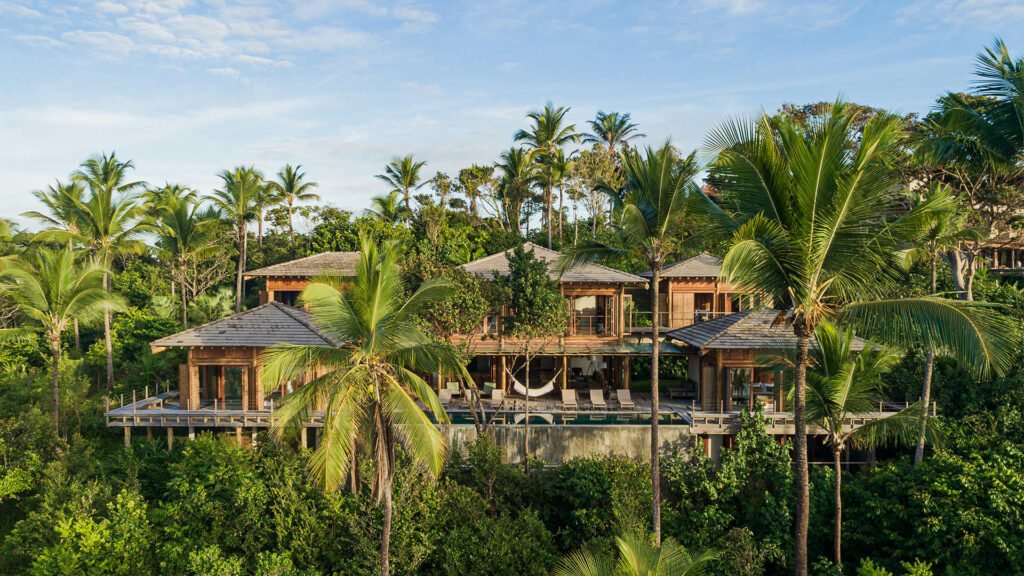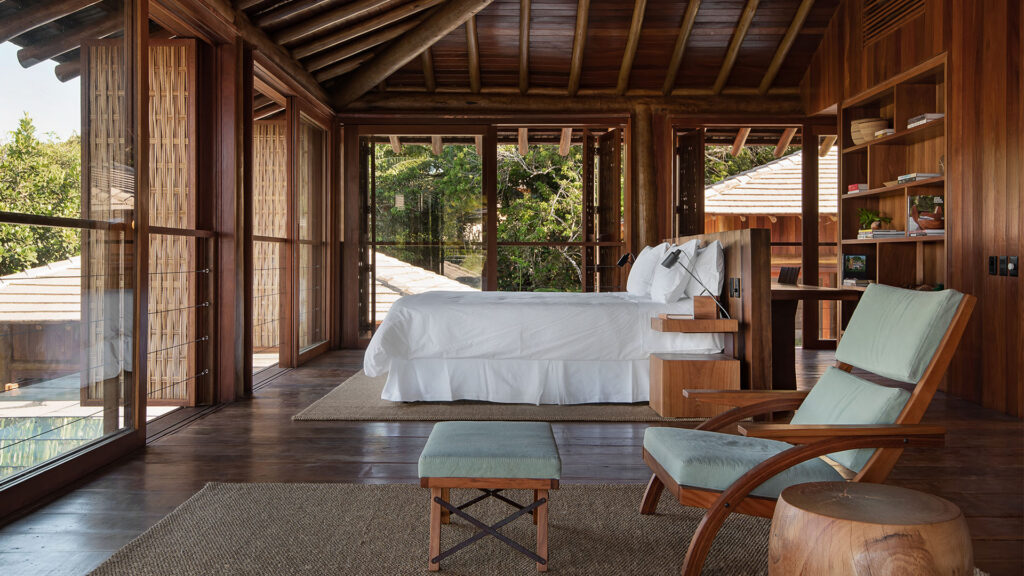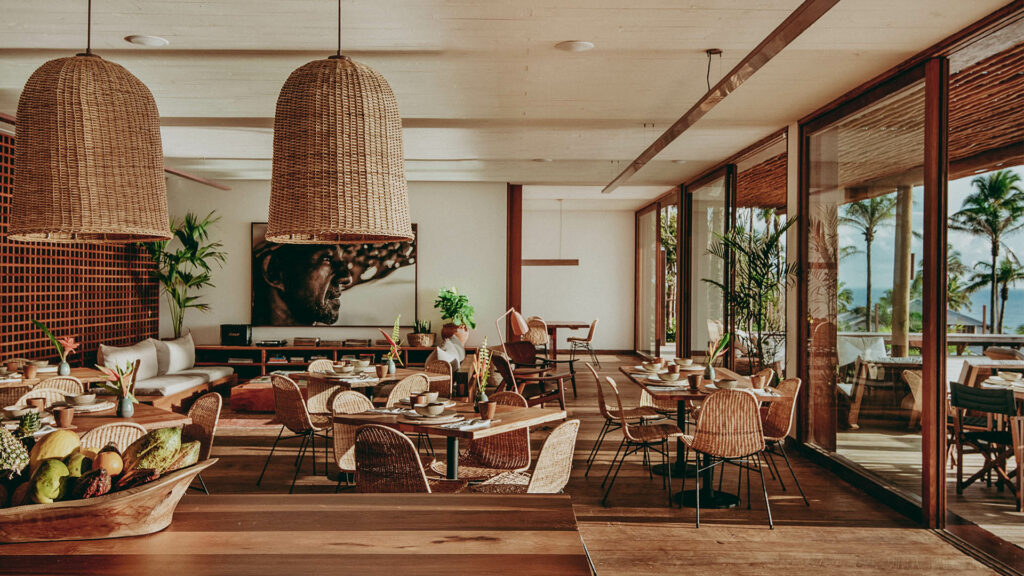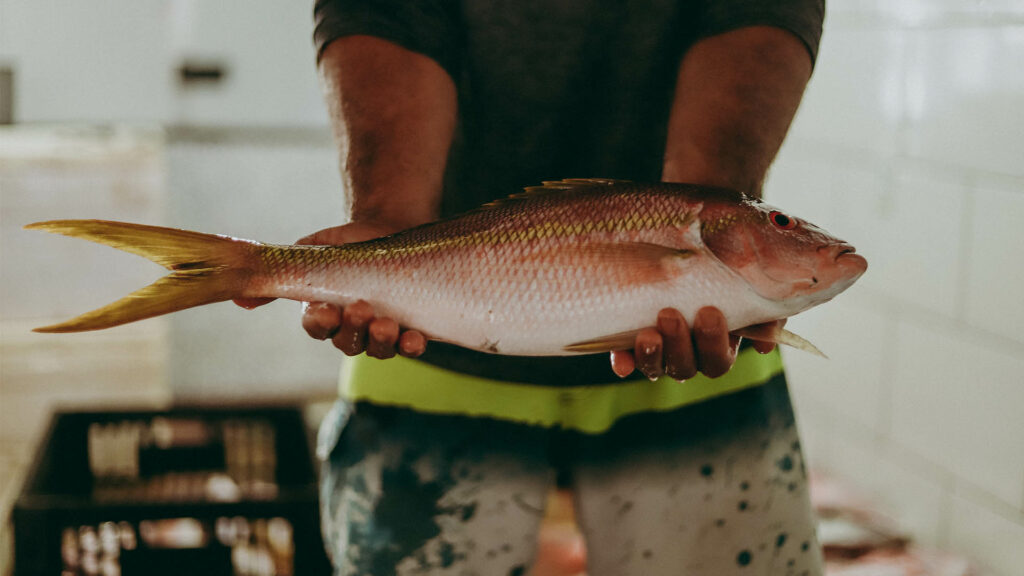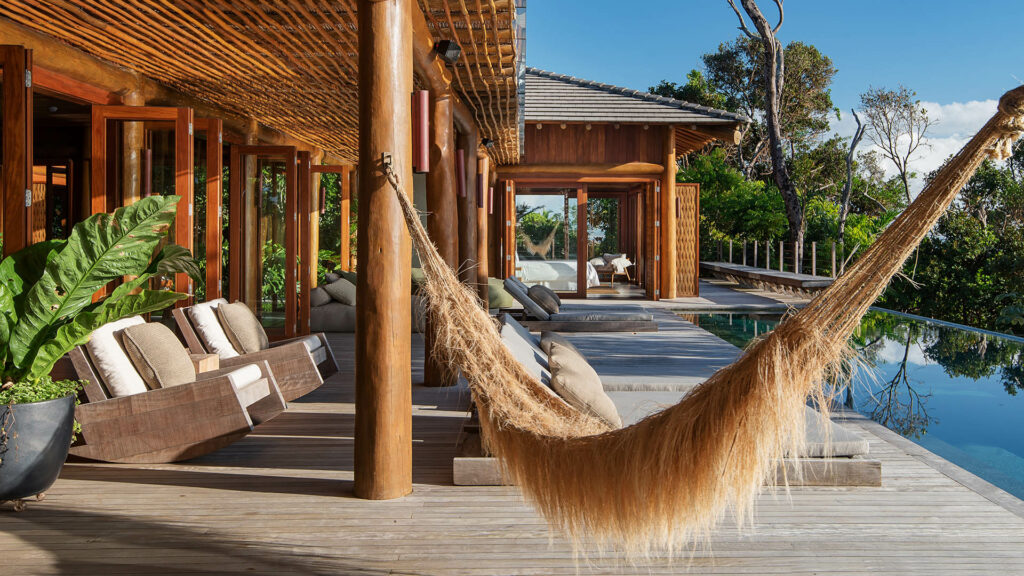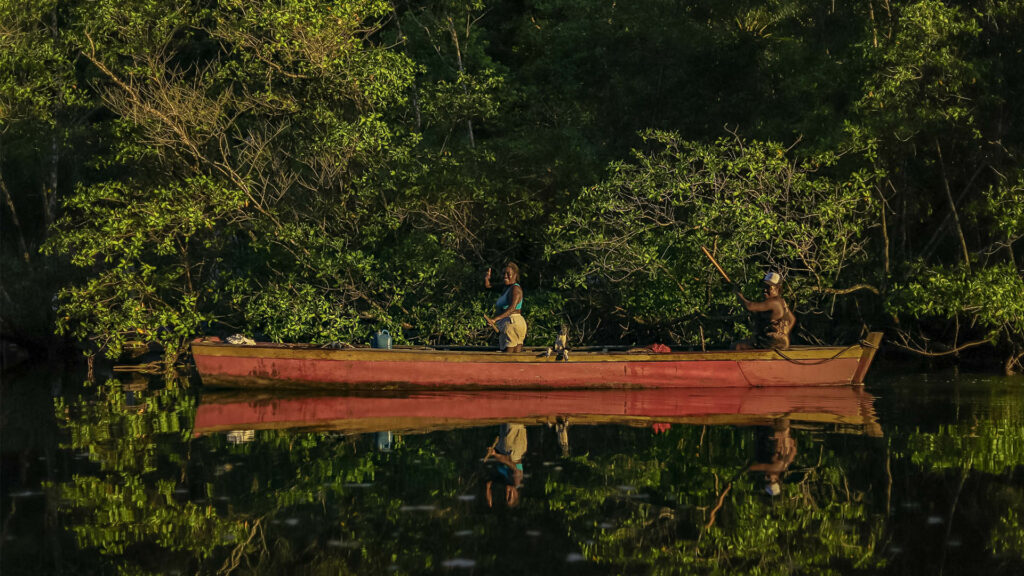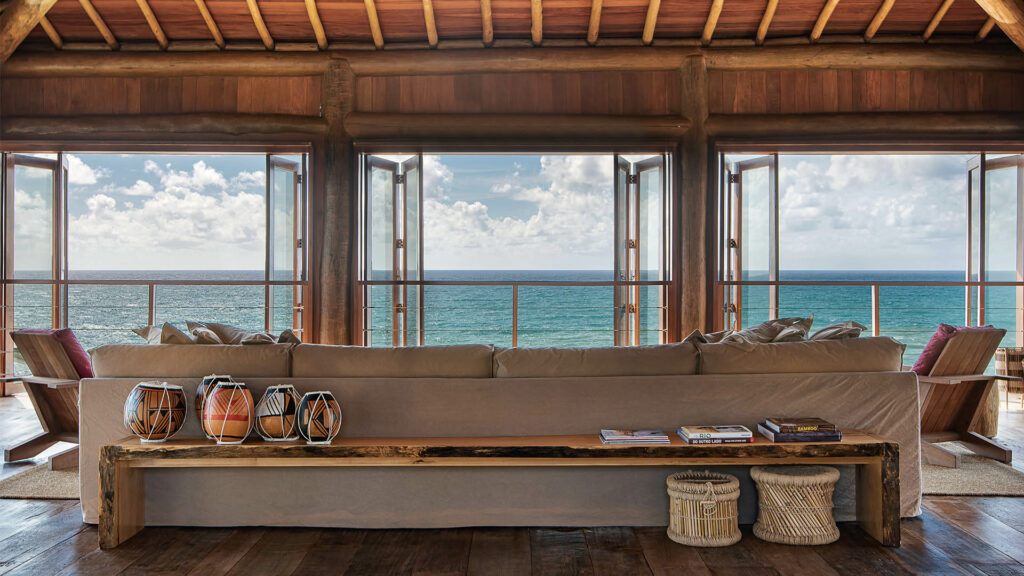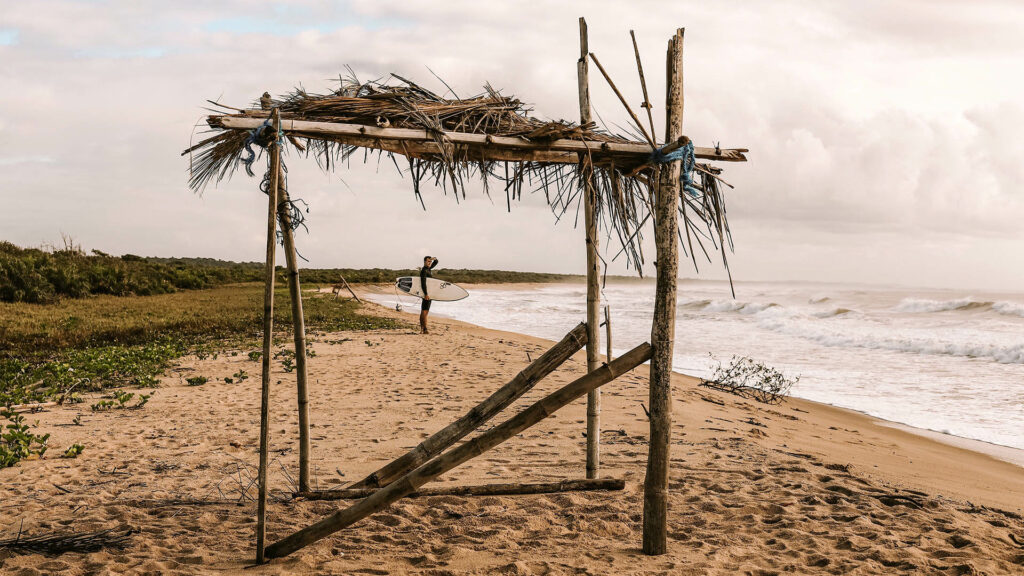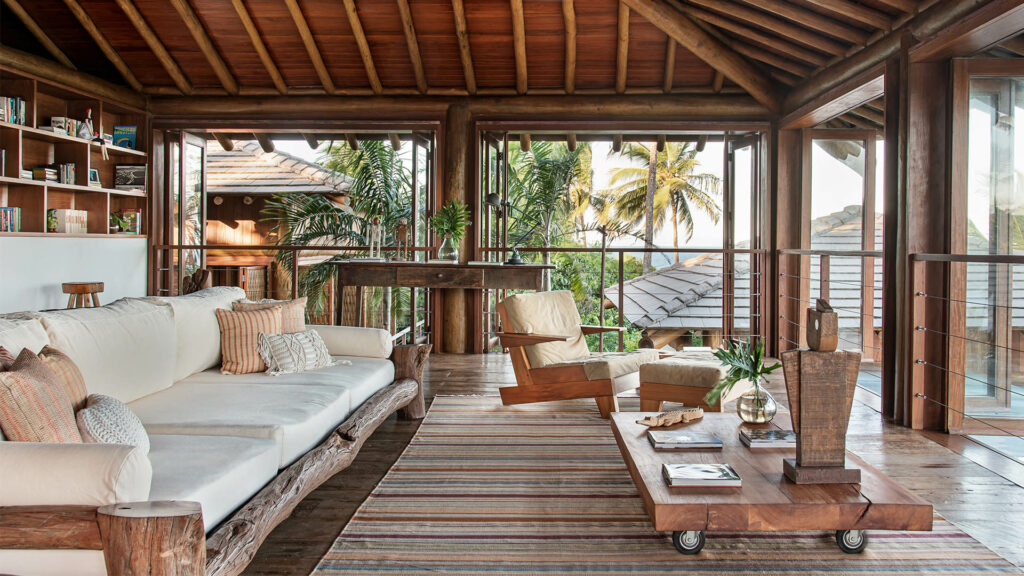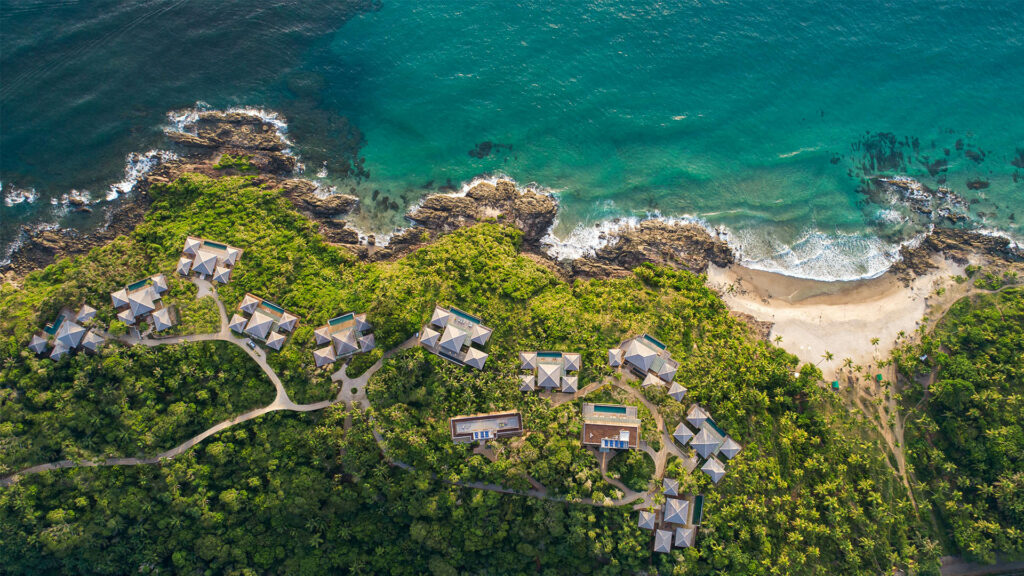 What does being 'independently minded' as a hotel owner mean to you?
To me, being independent means using my intuition when creating every detail, defining priorities, and day-to-day management. 'Juliana the hotelier' was born with Barracuda, and the process of 'learning by doing' has been an essential part of my life since I moved to Itacaré in 2004, which was worlds apart from the culture and environment I had previously experienced in São Paulo.
After living in Itacaré for six years and being married to Daniel, a native diver and surfer responsible for starting this journey with me, it felt natural to bring the best of Bahia and share our lifestyle through the first Barracuda Boutique Hotel, which opened in October 2013. Our strong connection with the community, Daniel's local respect and knowledge, and my creative and spontaneous way of developing the ideas, combined with the dream of my Swedish partners to build a house and a hotel under the same roof, gave originality to an authentic hospitality concept which fully reflects the inspirations and purposes of this group.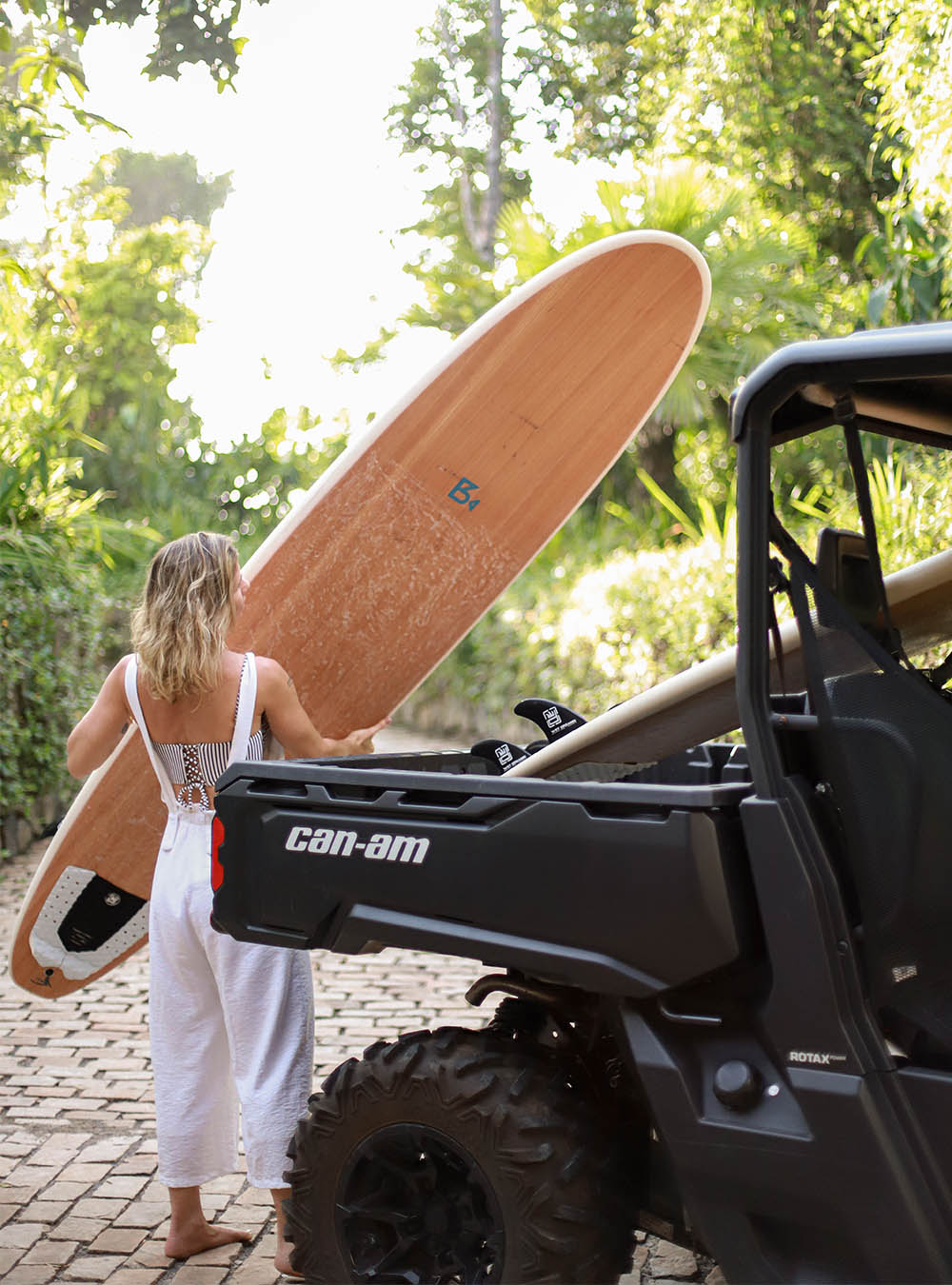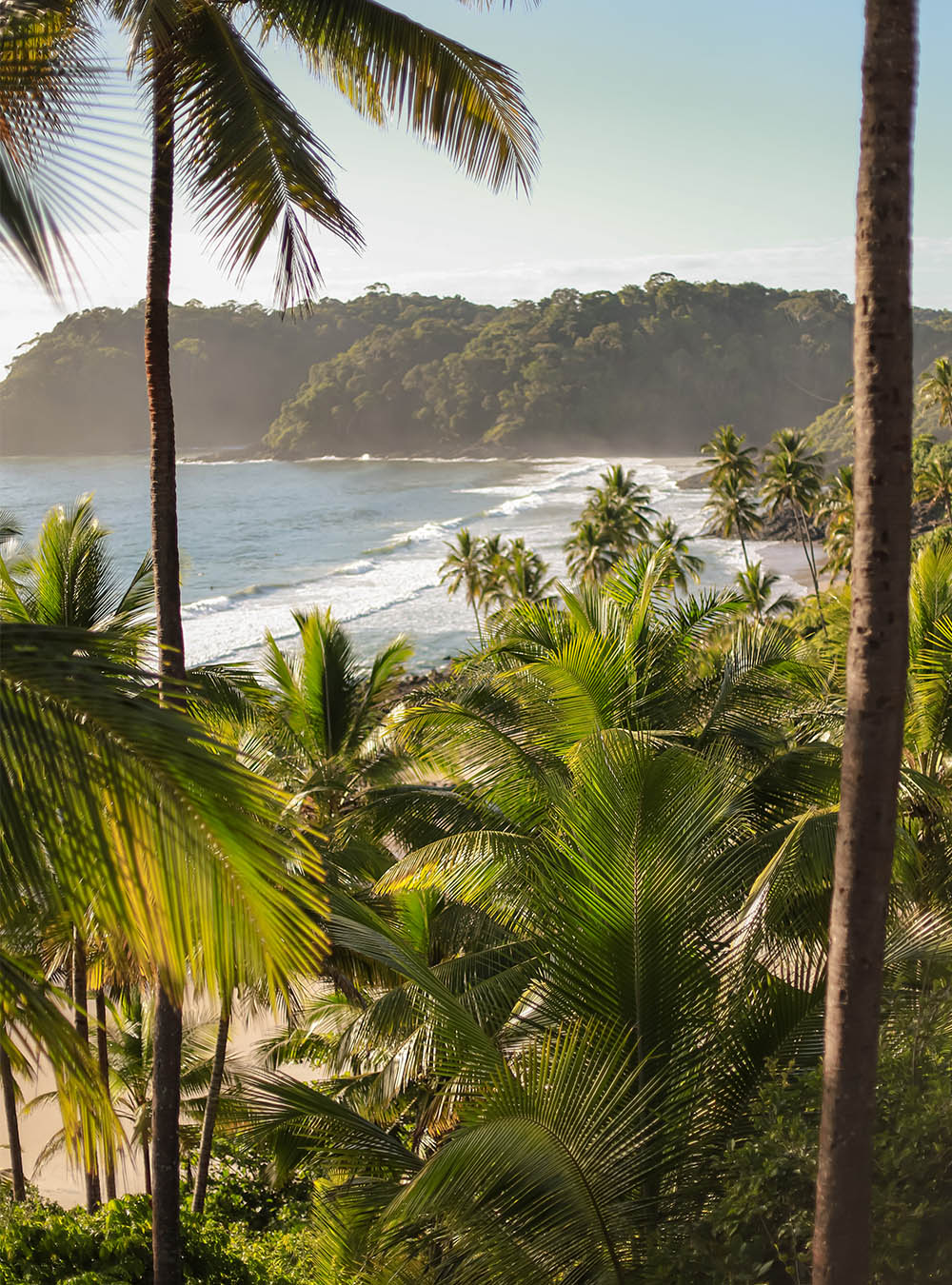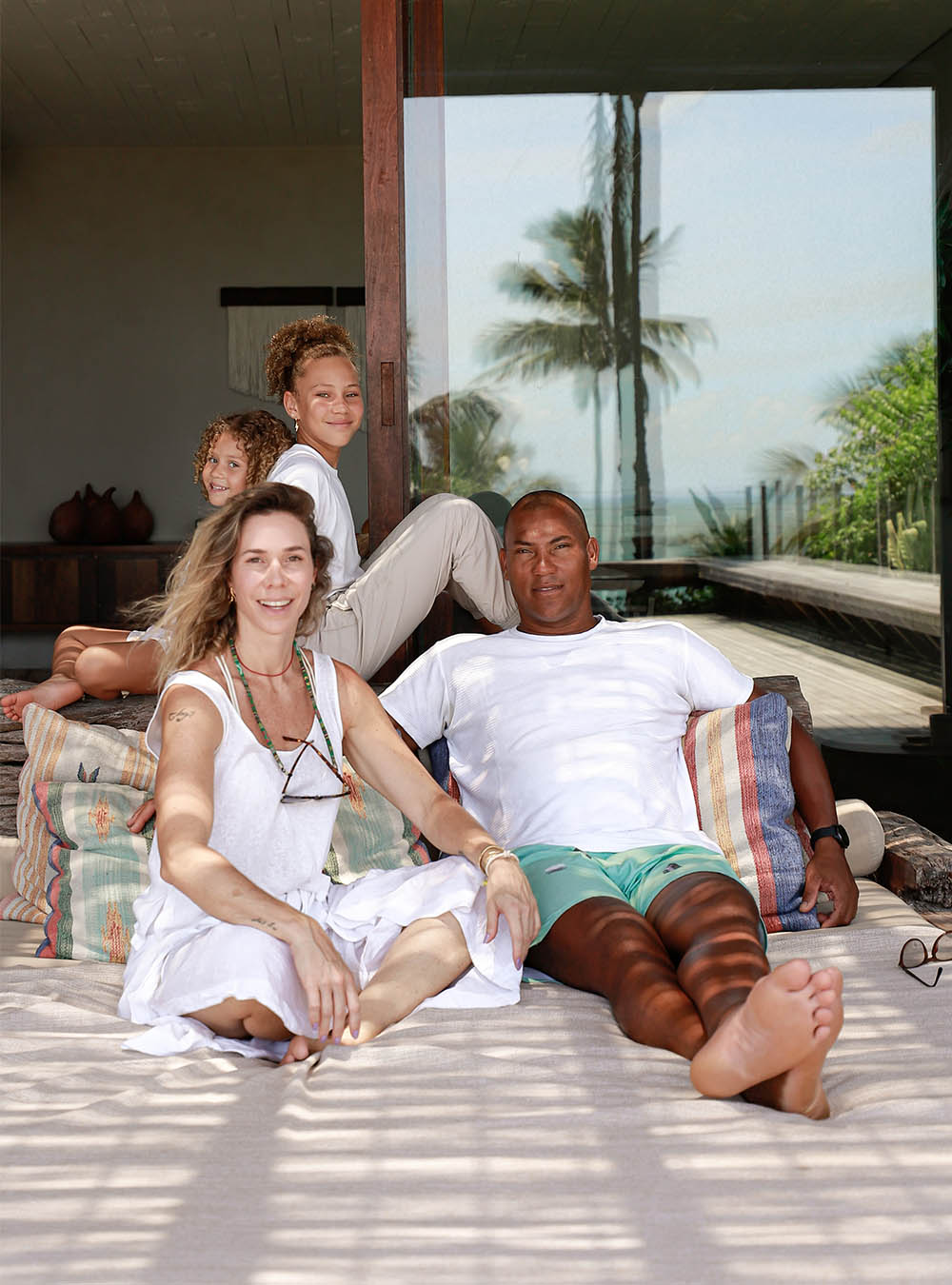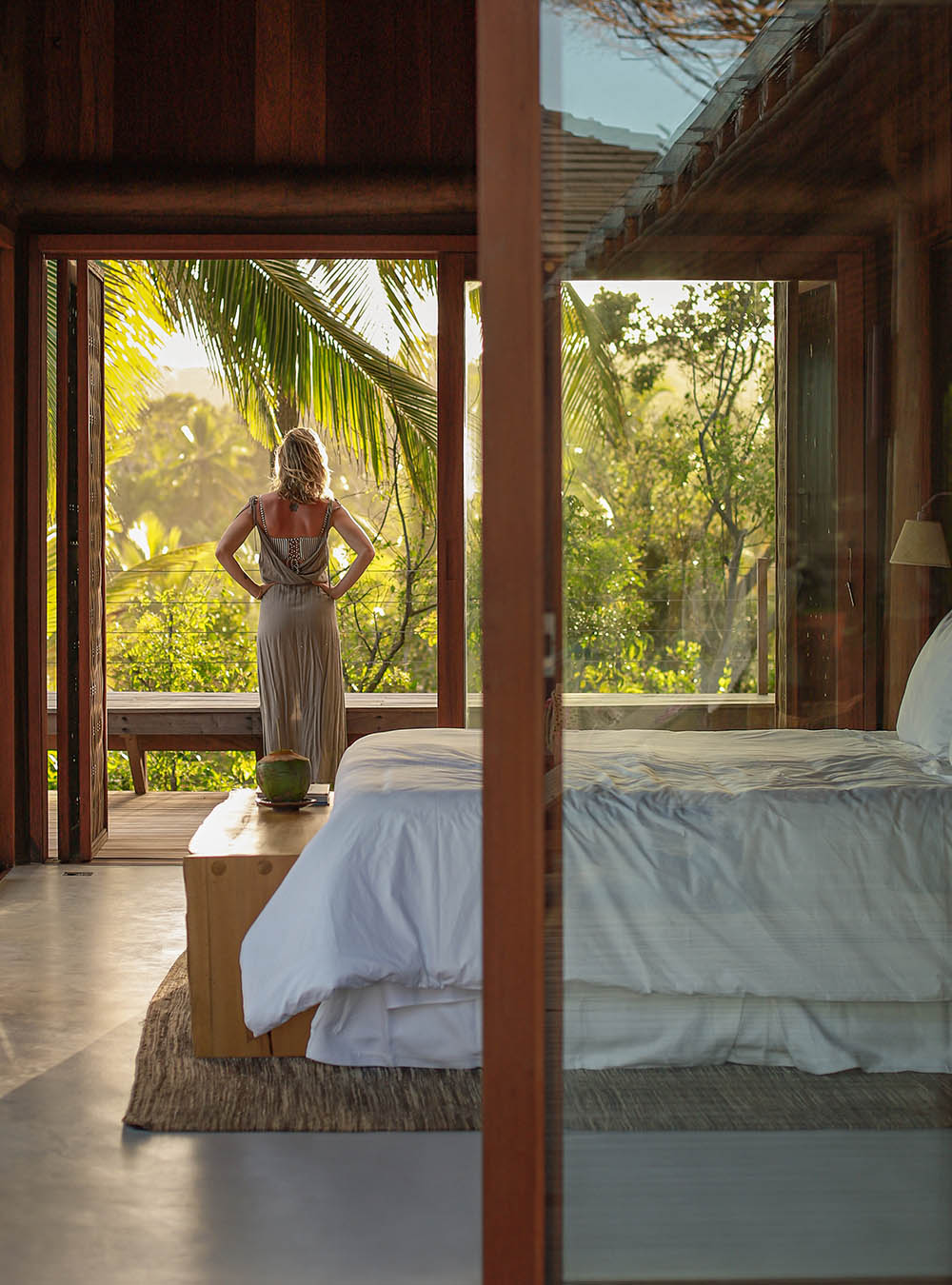 Barefoot, surf board in tow | Juliana Ghiotto and her husband Daniel, with their children Maitê and Gigi
What was the inspiration behind the hotel, and where do you continue to find sources of inspiration?
We can't share our story without mentioning the characterful fish which inspired the name behind our projects – the barracuda. A fish that, according to Daniel, has a strong personality, and is challenging to catch when harpoon diving. The union between such different cultures – Bahian and Scandinavian – gave rise to a unique DNA which permeates all the details and experiences offered by the Barracuda Group. Bahia's vibrancy, colours, and textures, combined with Nordic minimalism and simplicity, set the tone for Barracuda's hospitality, architecture, design, cuisine, and lifestyle. We are Bahians at heart, but we have a Swedish accent. We want our guests to feel at home, experience the best of Itacaré, and enjoy services which surprise even the most experienced of travellers.
"We are Bahians at heart, but we have a Swedish accent.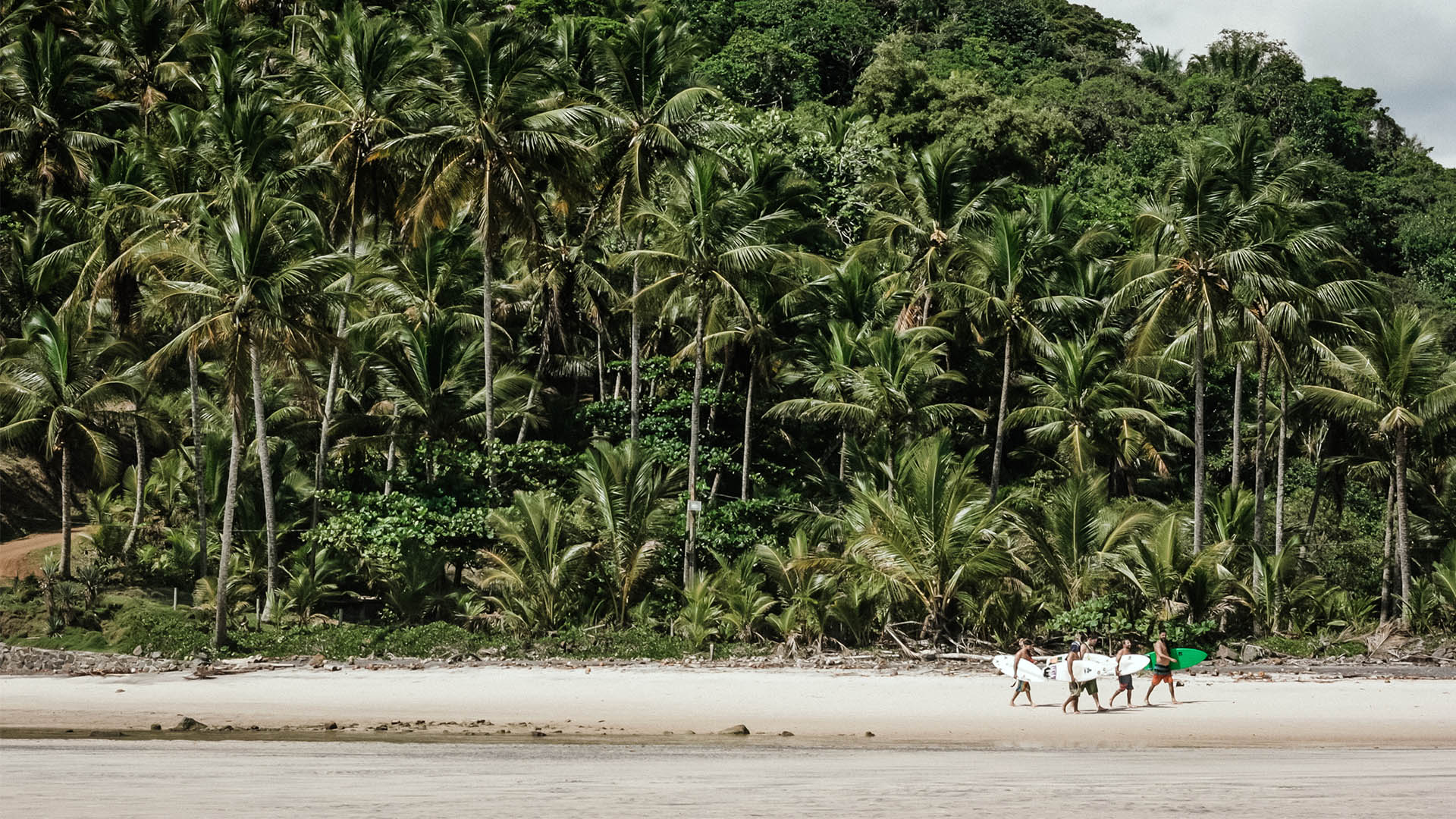 How do you think your hotel stands apart from other luxury hotels?
Barracuda has a spontaneous and charming way of welcoming its guests into an environment which has been carefully curated to focus on wellbeing and moments of contemplation in the middle of the Itacaré wilderness. For us, luxury is in the small details and moments designed through deep local knowledge and heartfelt connections gained over the years. Undoubtedly, nothing we have created and shared here would be possible if Brazil and Sweden had not come together in this still hidden piece of tropical paradise, to realise the dream of building a hotel surrounded by private villas. You won't find a portfolio of such exclusive villas under the management of a hotel brand that guarantees the same standards of structure and services as the Barracuda Villas – they are the pinnacle of private luxury retreats.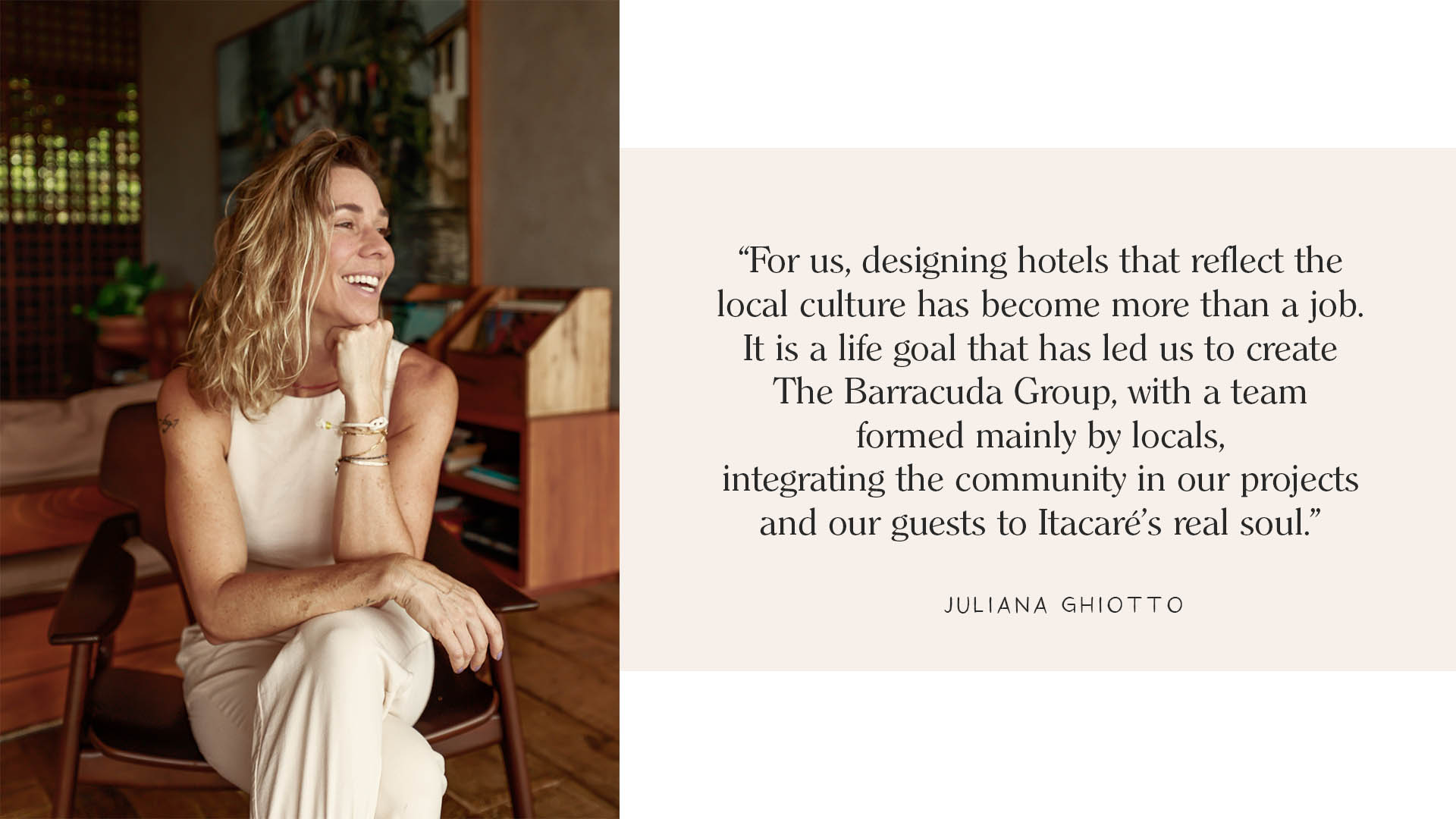 If you only had 24 hours to get a taste for your hotel experience, what would you recommend a guest must do?
Leave the windows open and wake up with the sun's rays and the sound of coconut palms swaying in the sea breeze. Practise yoga on our wellness deck in the middle of the Atlantic Forest or simply lie there in bed, contemplating the view. Set time aside for a slow breakfast, savouring the relaxed rhythm and vibrant flavours of Bahia. Barracuda also makes a great starting point from which to explore Itacaré. Let yourself be carried away by the hosts' recommendations, such as trail-walking through the Atlantic Forest, surf sessions, boat trips through the mangroves, waterfall diving, and visiting the historic centre of Itacaré, with its art scene and social projects. Return to the hotel in time for a drink at the Rooftop Lounge Bar and for a special dinner prepared by native cooks, who make use of the freshest ingredients and gastronomic techniques passed down over several generations. Join our journey. Live the Barracuda!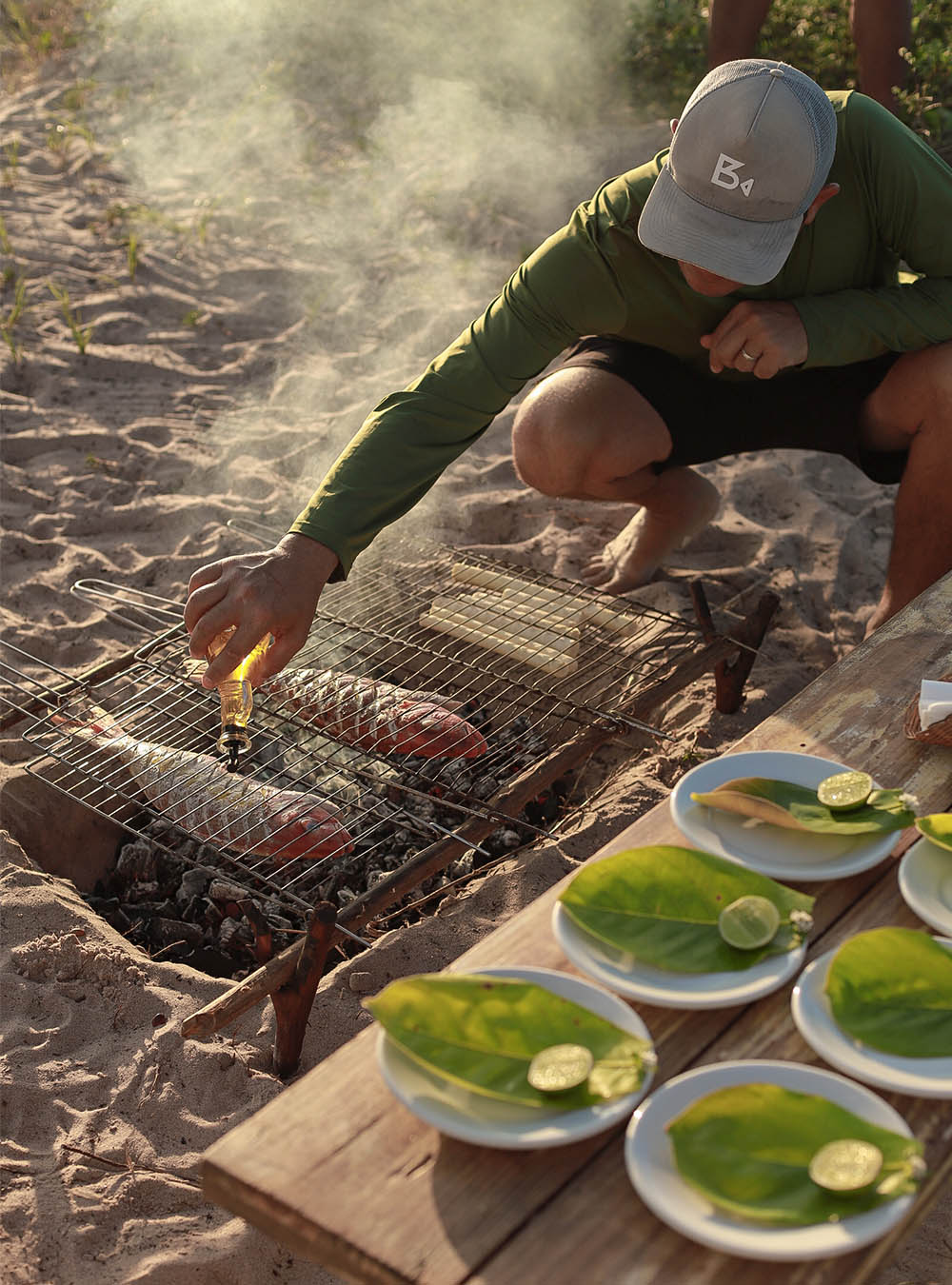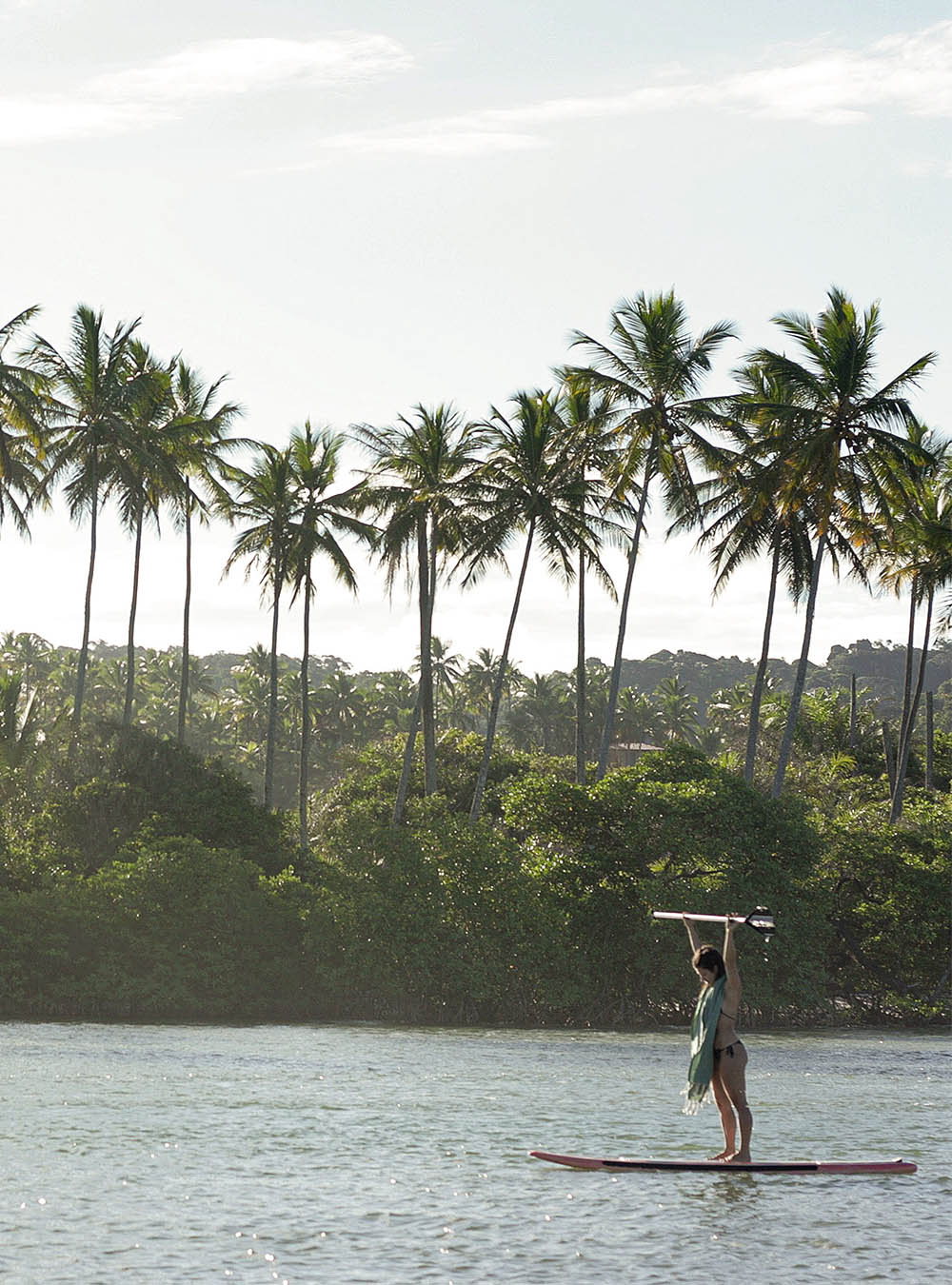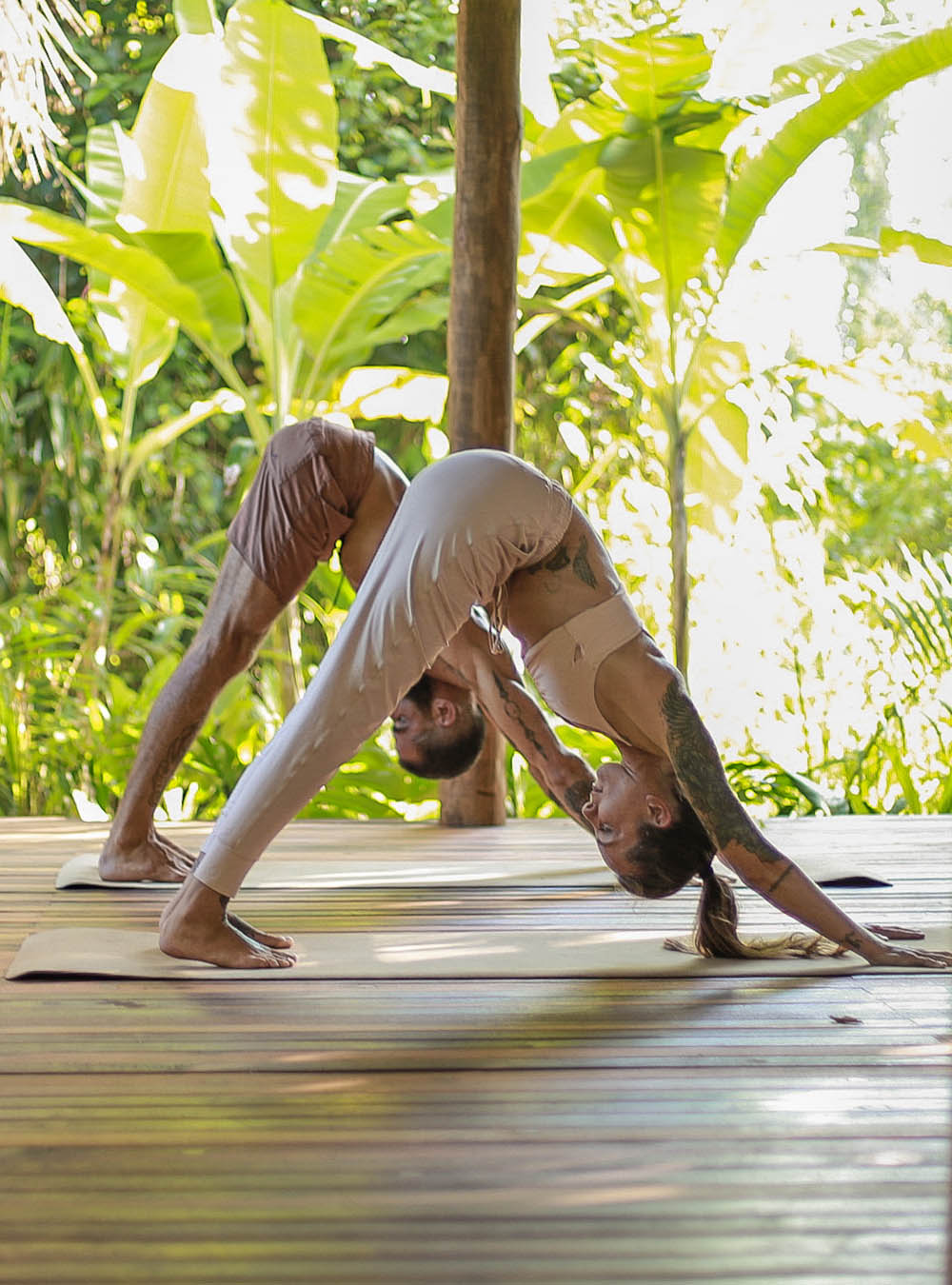 How would you describe your own perfect luxury experience?
When a hotel has aligned all its points of contact with its guests and in harmony with its wider purpose, which in turn has been well communicated, I feel extremely comfortable and inspired to live the experience in an intense and profound way. Luxury can have different appearances and purposes, but the consistency and unity of all the details between what you see and what you experience is a must.
Do you have a vision for the future of the hotel?
Yes, but this vision evolves every day, especially nowadays. We passionately believe in the Barracuda concept, and we seek to develop new ideas without looking too far, without losing focus, and while always keeping the Barracuda essence. We are currently working on several complementary projects, including 19 additional exclusive bungalows which will be in complete harmony with the Atlantic Forest, a wellness space with a gym and yoga deck, and an organic garden. We are hoping to launch this new phase in 2025, so stay tuned for more…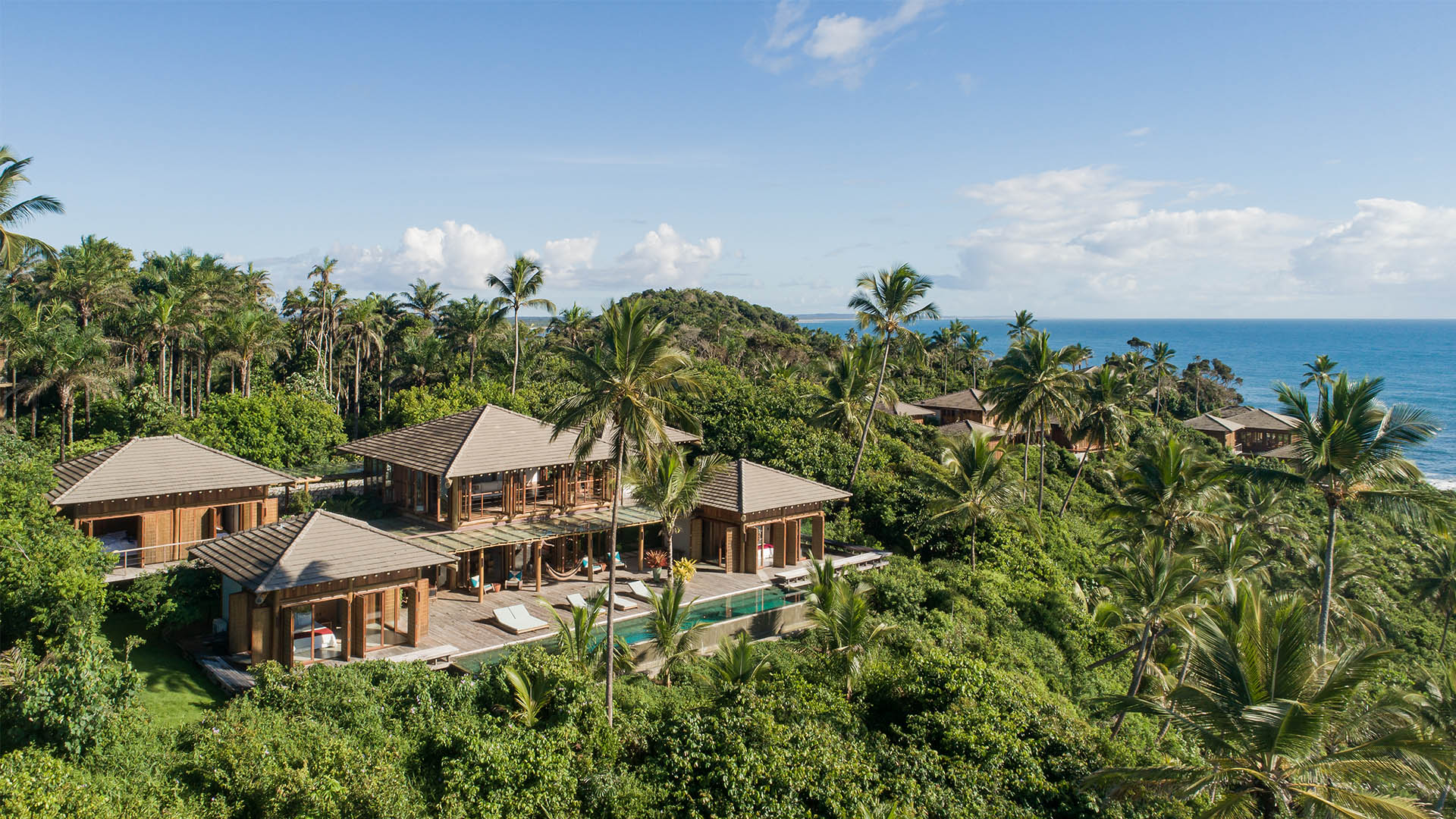 Barracuda Hotel & Villas | A member of the SLH Considerate Collection & Private Collection |
Book Now