Unearth big-hearted Bali just as nature intended it to be at this jungle-wrapped, all-villa retreat
Inspired by their son's travels to Bali and a subsequent family holiday to this Indonesian island, the Kowaleski family dreamt up Desa Hay – a nature-immersed resort designed with the considerate traveller in mind. Though this cluster of Balinese villas beautifully blends into its jungle surroundings, it certainly stands out when it comes to sustainability. Almost half of Desa Hay's land has been designated as green space to let nature take its course, which means you'll feel completely in tune with the wilderness at this substantially solar-powered Considerate Collection resort. The small details really shine here, from the in-villa bamboo combs, biodegradable slippers, and personalised mini-bars, to the traditional offerings of coconut leaves and flowers dotted around as part of the daily blessings.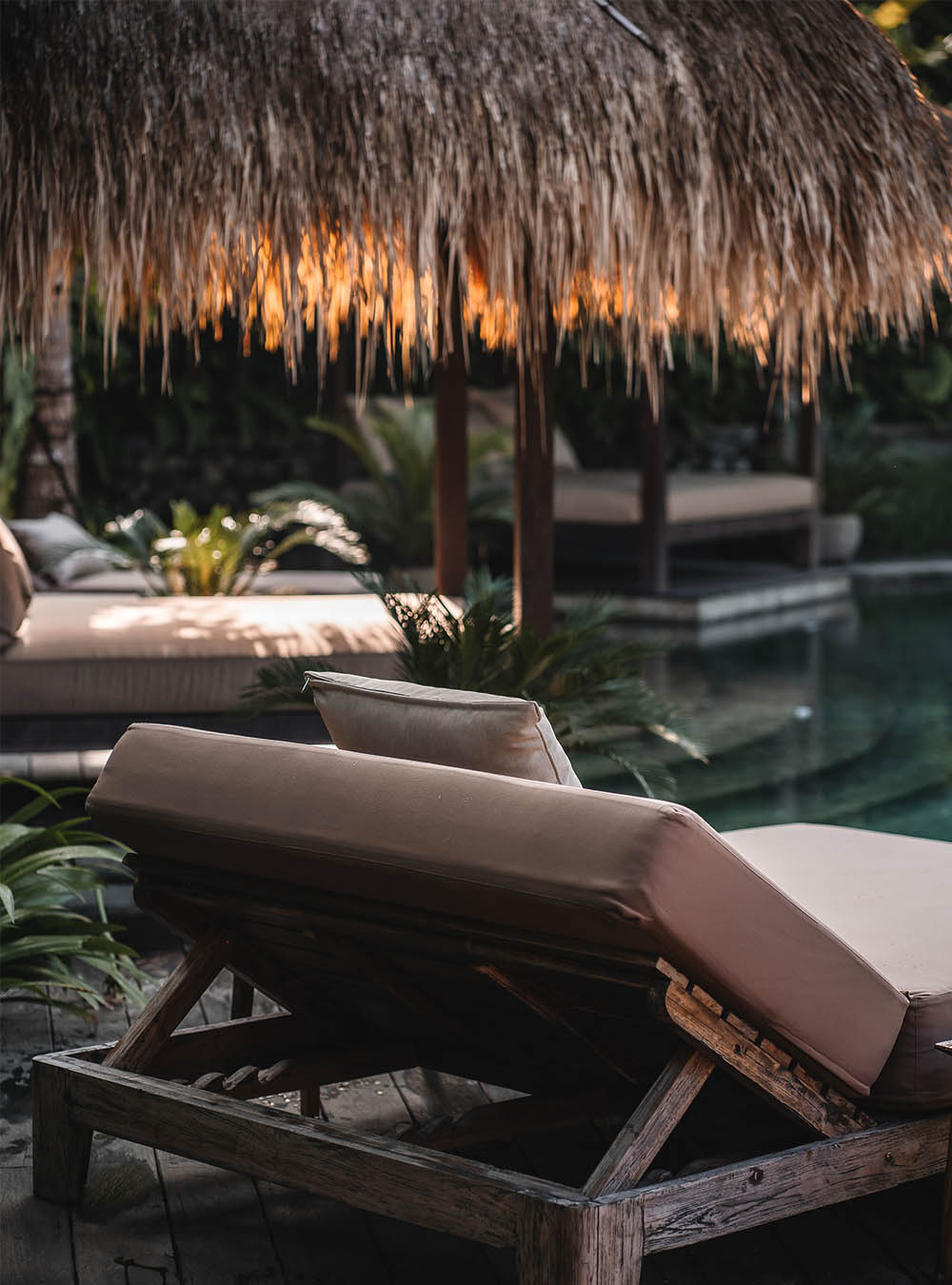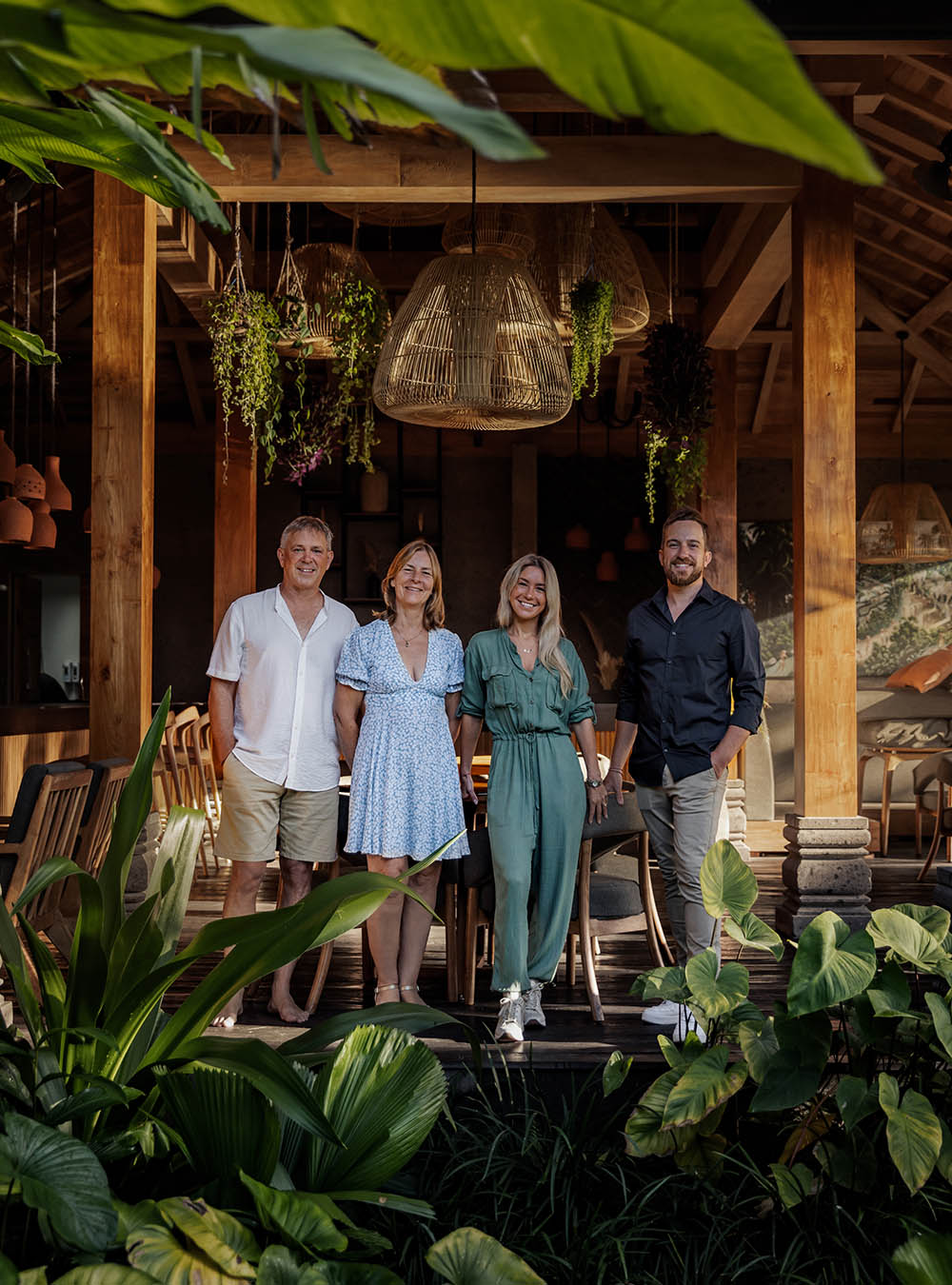 A family affair | Scott Kowaleski pictured with his wife (Julia), son (Joshua), and daughter-in-law (Evgeniya).
What does being 'independently minded' as a hotel owner mean to you?
Being 'independently minded' as a hotel owner gives us a platform which allows our passion and principles for hospitality to be realised. We have created an incredibly guest-centric experience with an intense focus on sustainability. With only six villas, we can innovate quickly and implement change that may defy conventional wisdom but delights our guests. Our passion for details, use of technology and customisable experience make our guests feel like they never want to leave.
What was the inspiration behind the hotel, and where do you continue to find sources of inspiration?
Desa Hay is first and foremost a family passion project. Our son, Josh, first visited Bali five years ago and said to us, "Hey, you guys need to come and check out Bali". So we brought over the whole family for a month and at the end of the trip, Josh said, "Do you want to build a small resort in Bali?" About 30 seconds later Julia and I said, "Why not!"
We created a space and level of service that we would expect when staying at a luxury property.  Lush gardens, private spaces, great food and cocktails, and attention to details – all wrapped up in our sustainability commitments.
"Bali is such a special place. The island, the traditional Indonesian architecture and materials, the people and the culture are all magical and inspiring.
How do you think your hotel stands apart from other boutique hotels?
Desa Hay is about the little details. We consistently get comments from guests that our attention to detail is outstanding, that we have thought of things they would have never expected from a hotel experience. We considered every element in the rooms and every process to ensure our guests are wowed every time. We have empowered our team so they have the ability to magically meet guest requests which enhances the overall experience.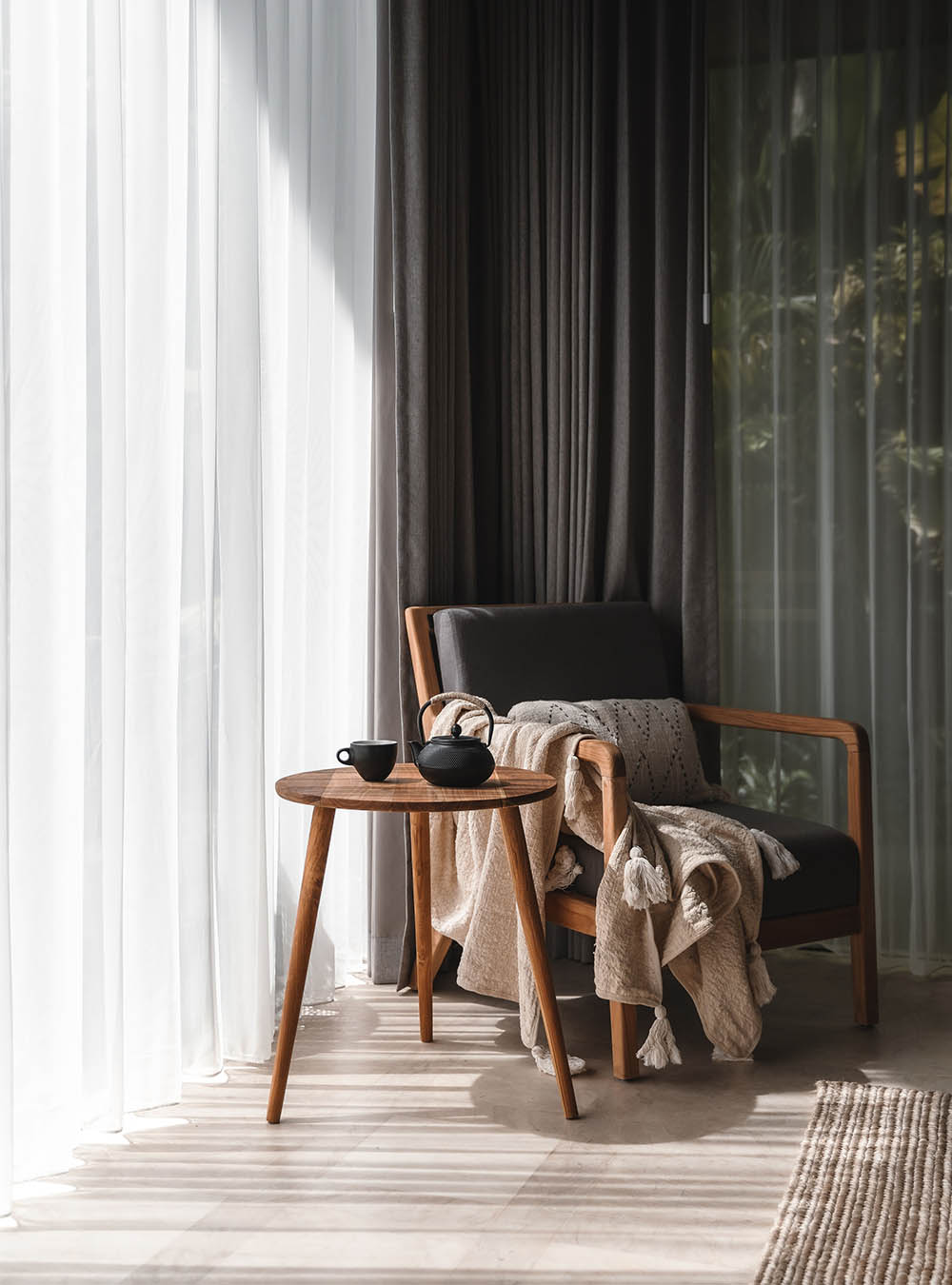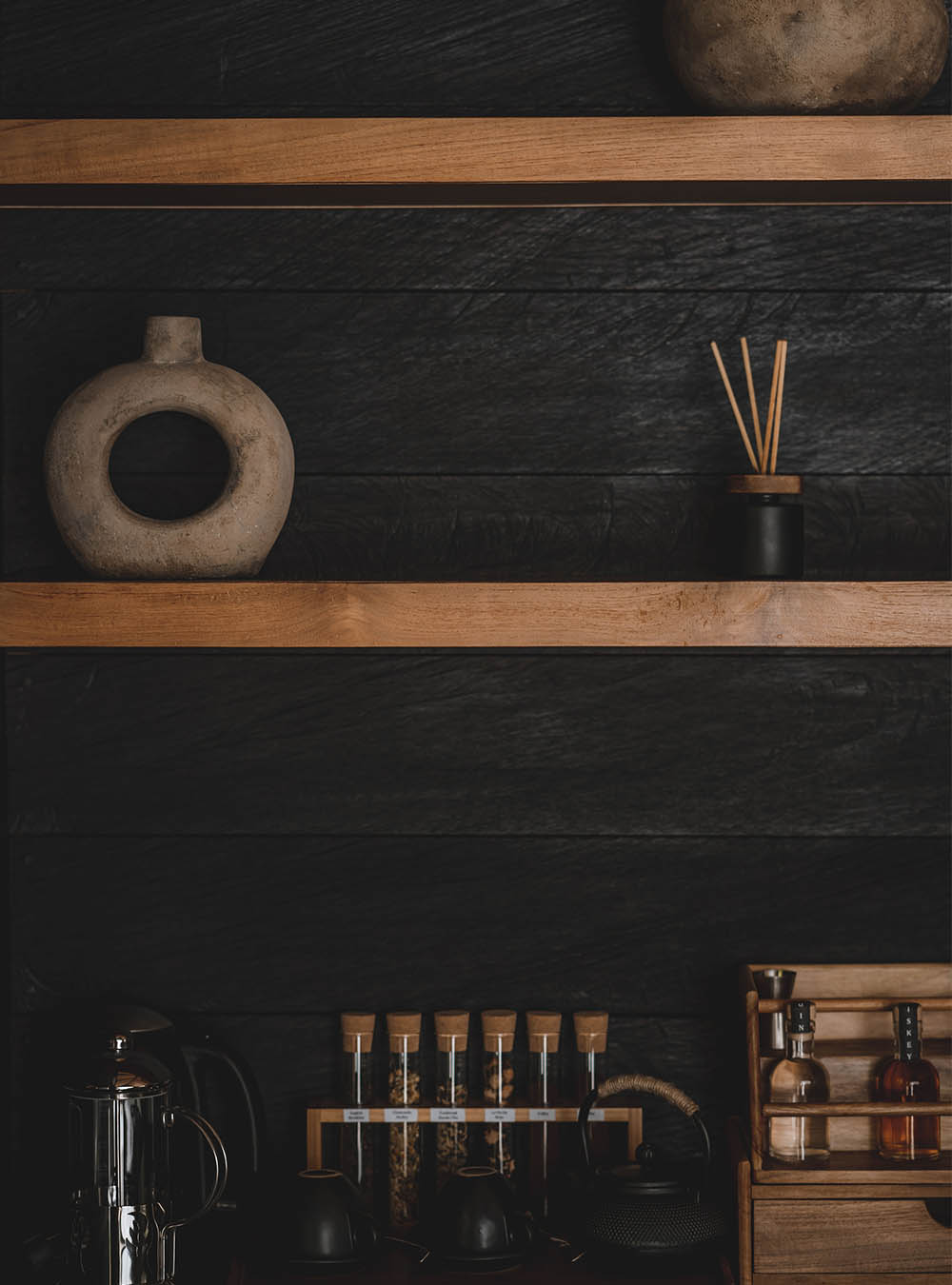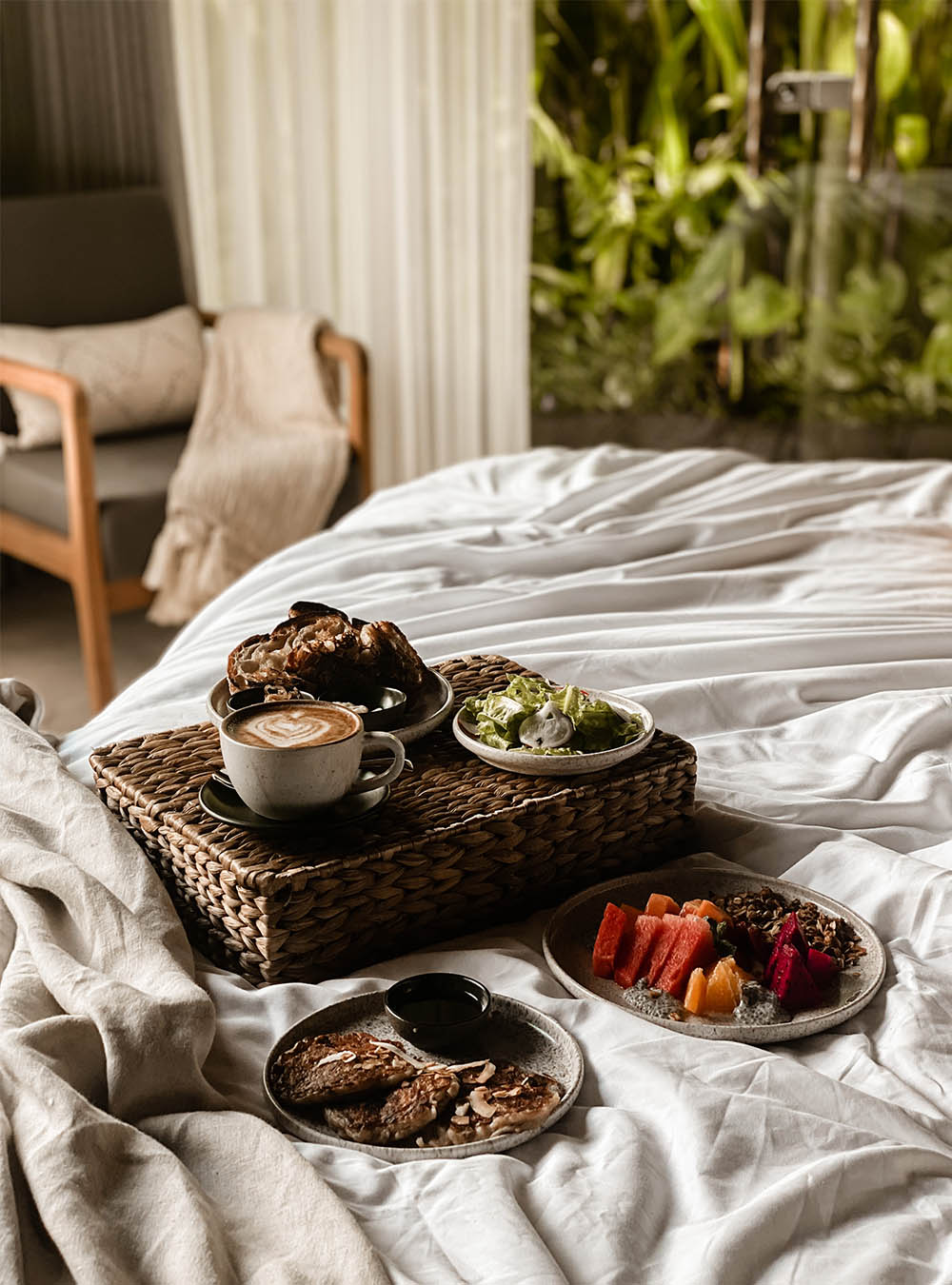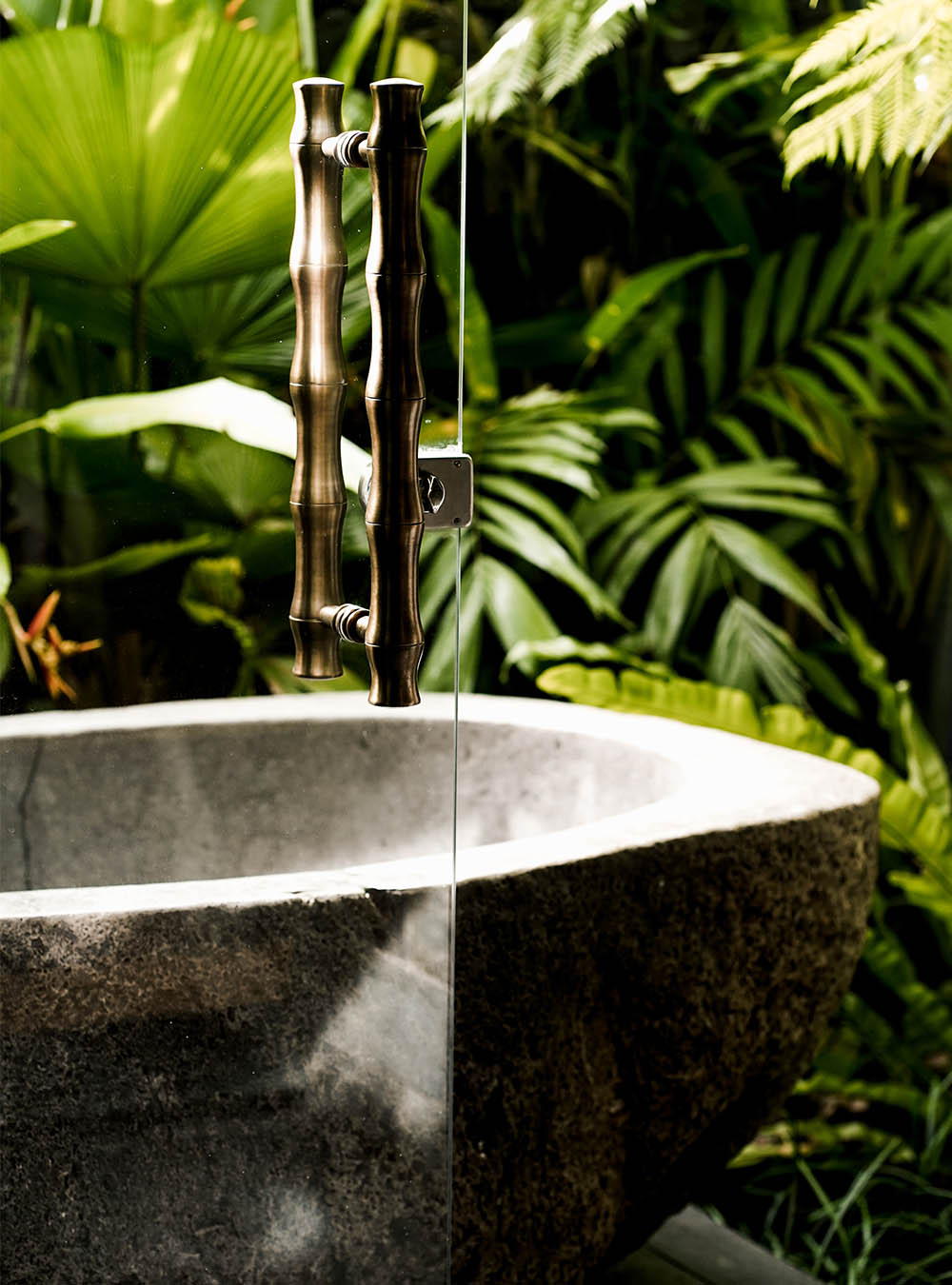 If you only had 24 hours to get a taste for your hotel experience, what would you recommend a guest must do?
I would book the Premium Jabu with Plunge Pool to enjoy a bigger outdoor space and your own hammock to relax in. When you arrive at Desa Hay, you'll be greeted with a welcome cocktail of your choice (the "Hay" Espresso Martini and Smokey Old Fashion are favourites). Book an in-room massage before you arrive and get those post-journey kinks out when you're one or two cocktails down.
Request a romantic dinner on your first night to really get a feel for the ambiance – candles, flowers, music, a specially selected bottle of wine, and delicious food will create a night to remember. In the morning, start with a sunrise stroll along the breath-taking black sand beaches before enjoying the 8am yoga session in the garden. Finish your morning with a freshly prepared breakfast which makes use of locally sourced, seasonal ingredients, before a late checkout around midday.
How would you describe your own perfect luxury experience?
The perfect luxury experience for us is one without administrative processes (like check-in) and which creates a customised experience that recognises a guest's individual needs. Luxury is all about feeling special and stress-free.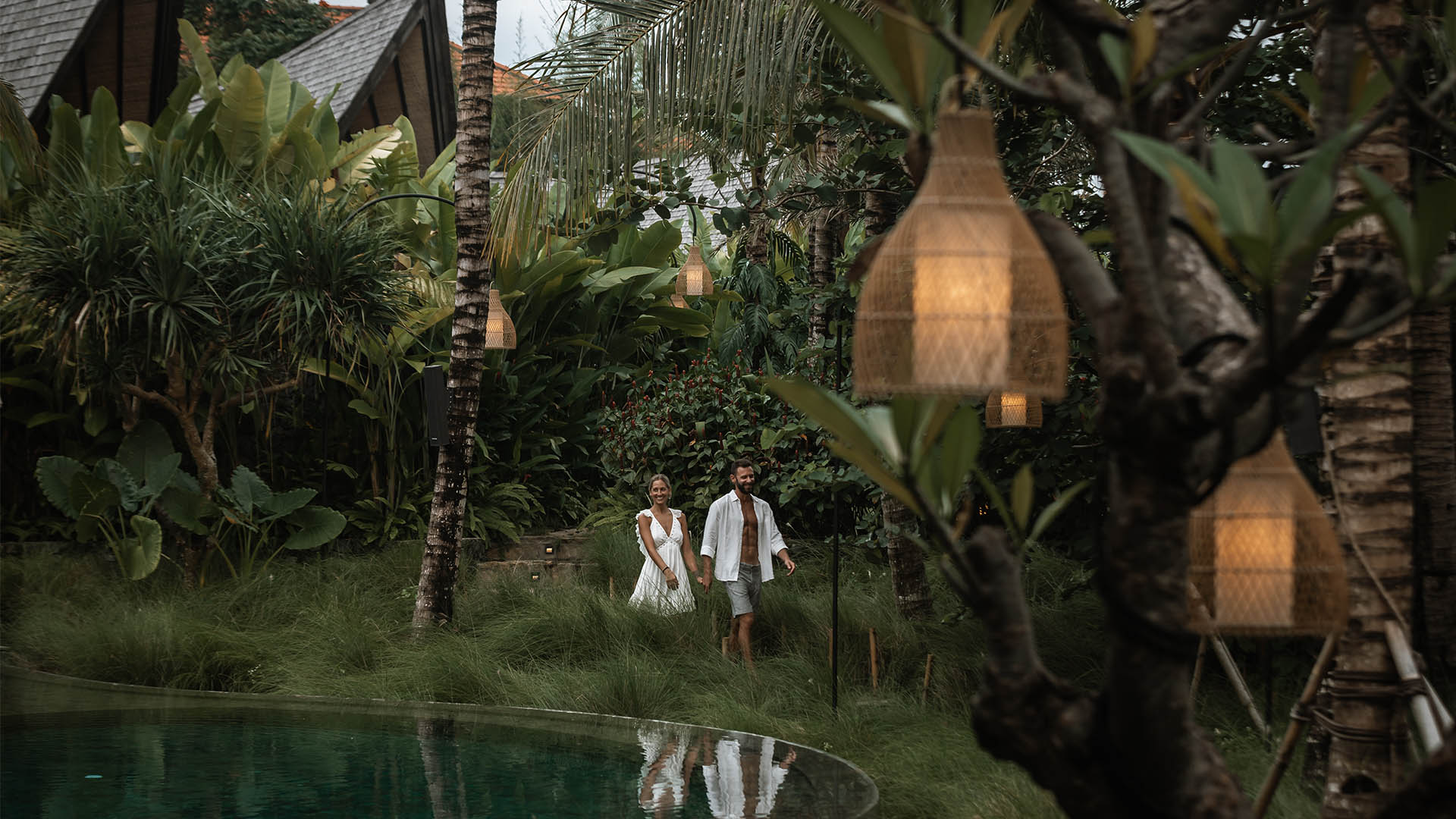 Do you have a vision for the future of the hotel?
The future of Desa Hay is rooted in continuous improvement. The sustainability journey requires constant measuring of the resources we use and finding ways to lessen our impact on the environment. Integrity and transparency are at the heart of our ongoing sustainability vision, in the hope that we continue to draw considerate travellers to our doorstep.