Pictured: Greenhouse-style Gemyse restaurant, located in the heart of Copenhagen's iconic Tivoli Gardens.
A vegetarian voyage around the world to celebrate International Chefs Day
From reducing your carbon footprint, to lowering your cholesterol levels while improving your gut health, following a plant-based diet (even just while you're on holiday) comes with countless environmental and well-being benefits. The ever-growing farm-to-table movement is making menus cleaner and greener, as an increasing number of restaurants favour small-scale farming, close-to-home suppliers, and minimal travel time. Here, we get a taste for these innovative hotel chefs who are championing garden grown, locally sourced, seasonal plant-based produce.
Chef Joram Timmerman at Op Oost, Texel – Netherlands
In a windswept corner of the Wadden Islands, owner Valerie Jongeneel met Chef Joram Timmerman while collecting oysters on the mudflats of Texel – a wildly beautiful place not far from where their converted farmhouse and seaweed barn now stands. Op Oost is a down-to-earth Dutch gastrofarm which follows a 'served by nature' ethos, where everything is foraged, farmed, and fermented within 150 metres of the hotel.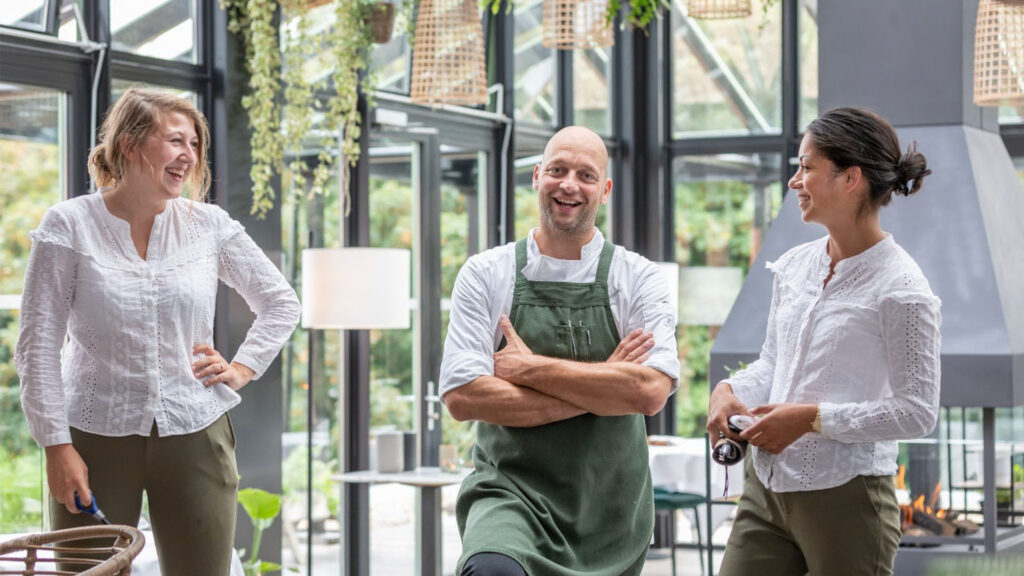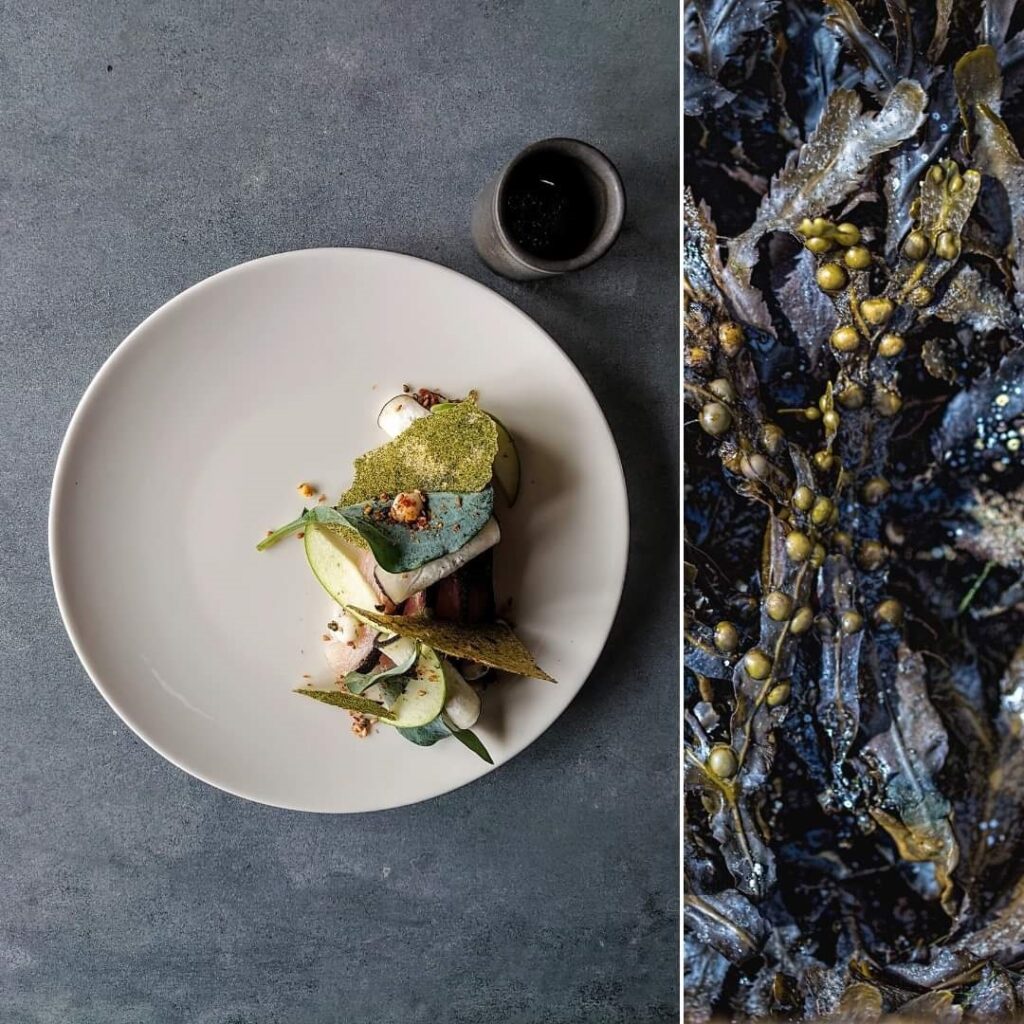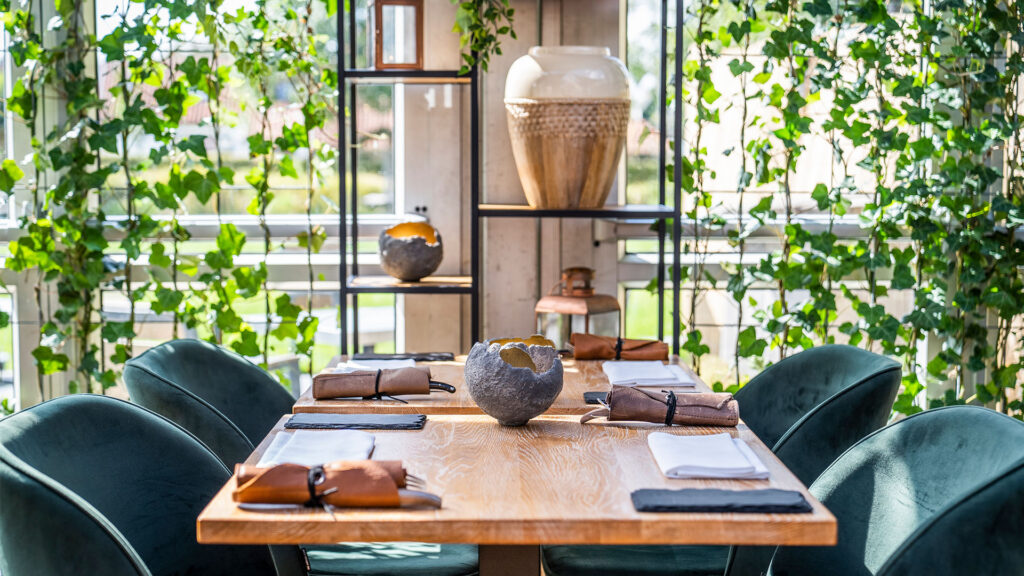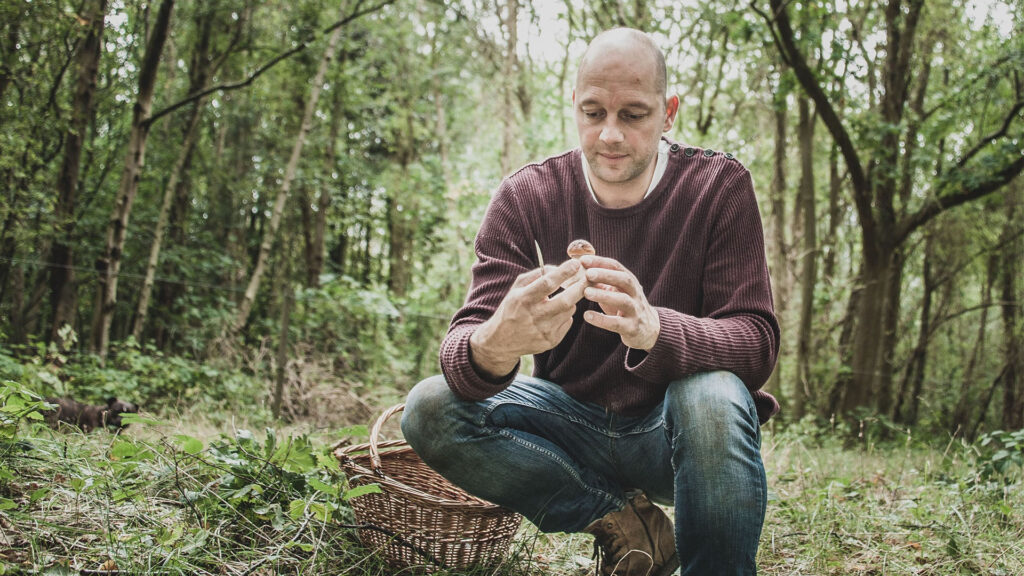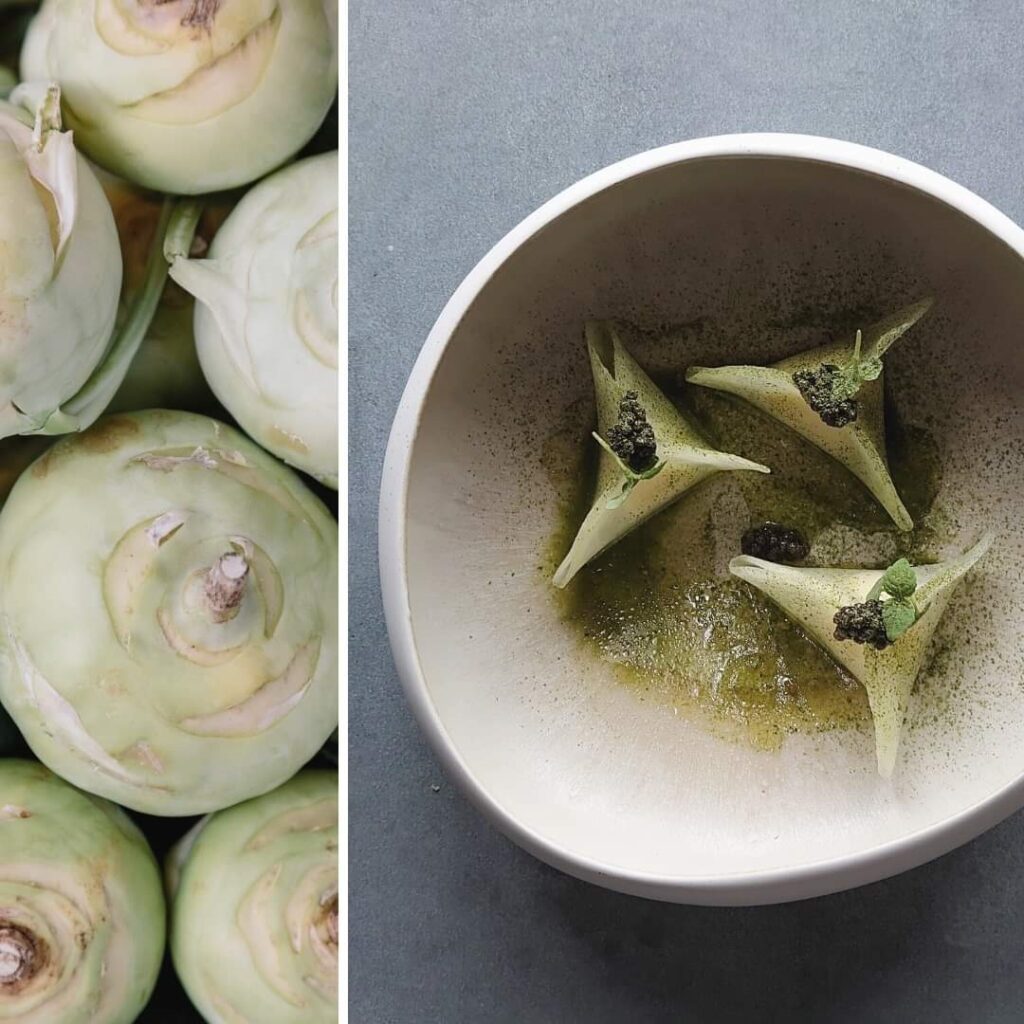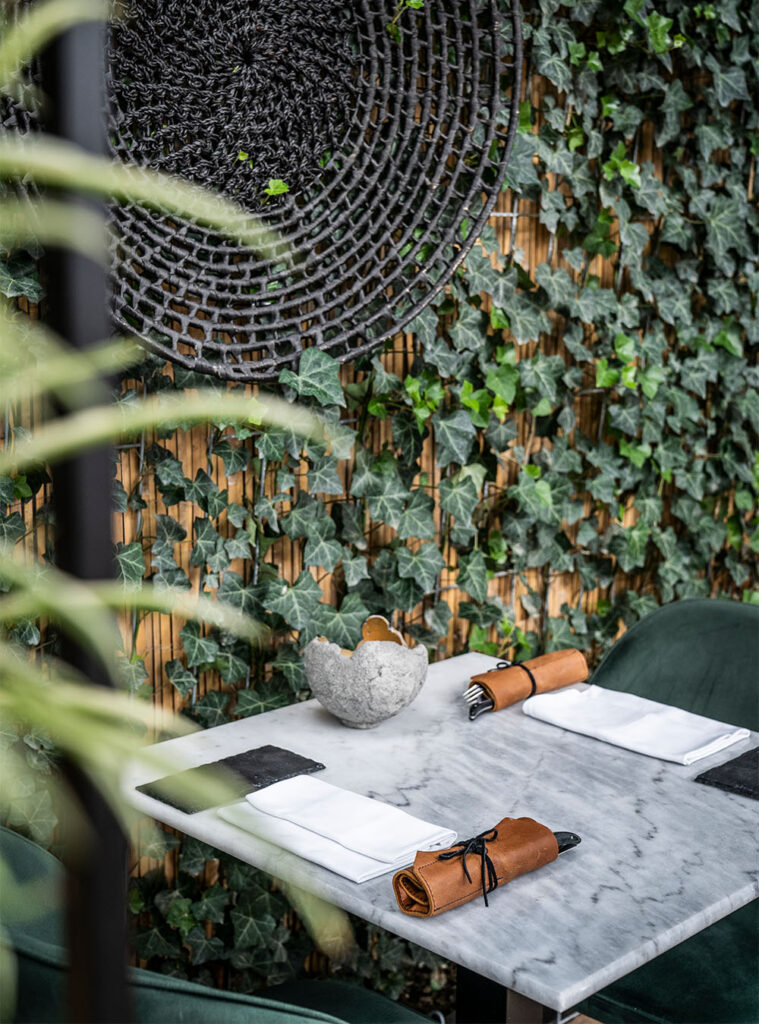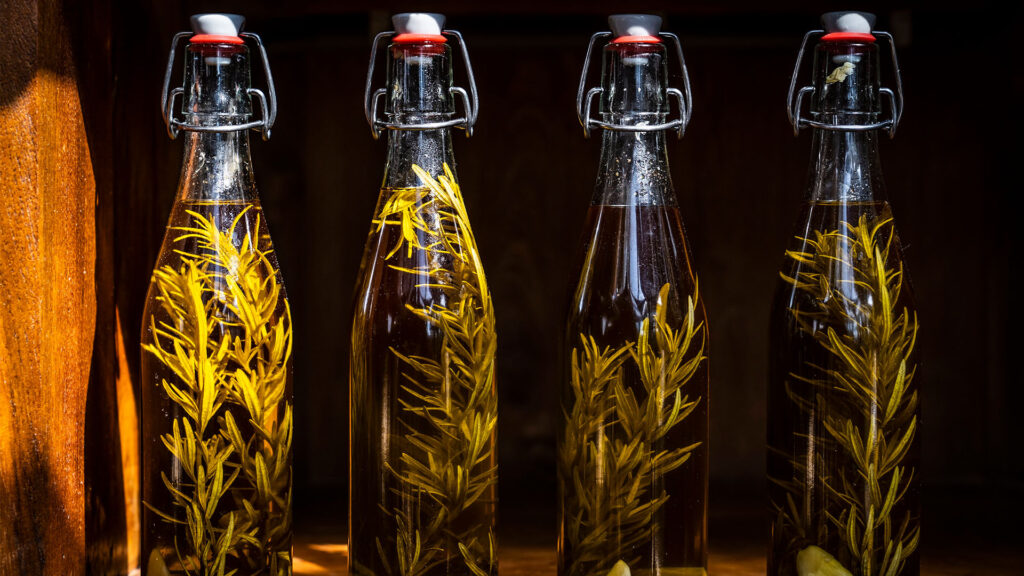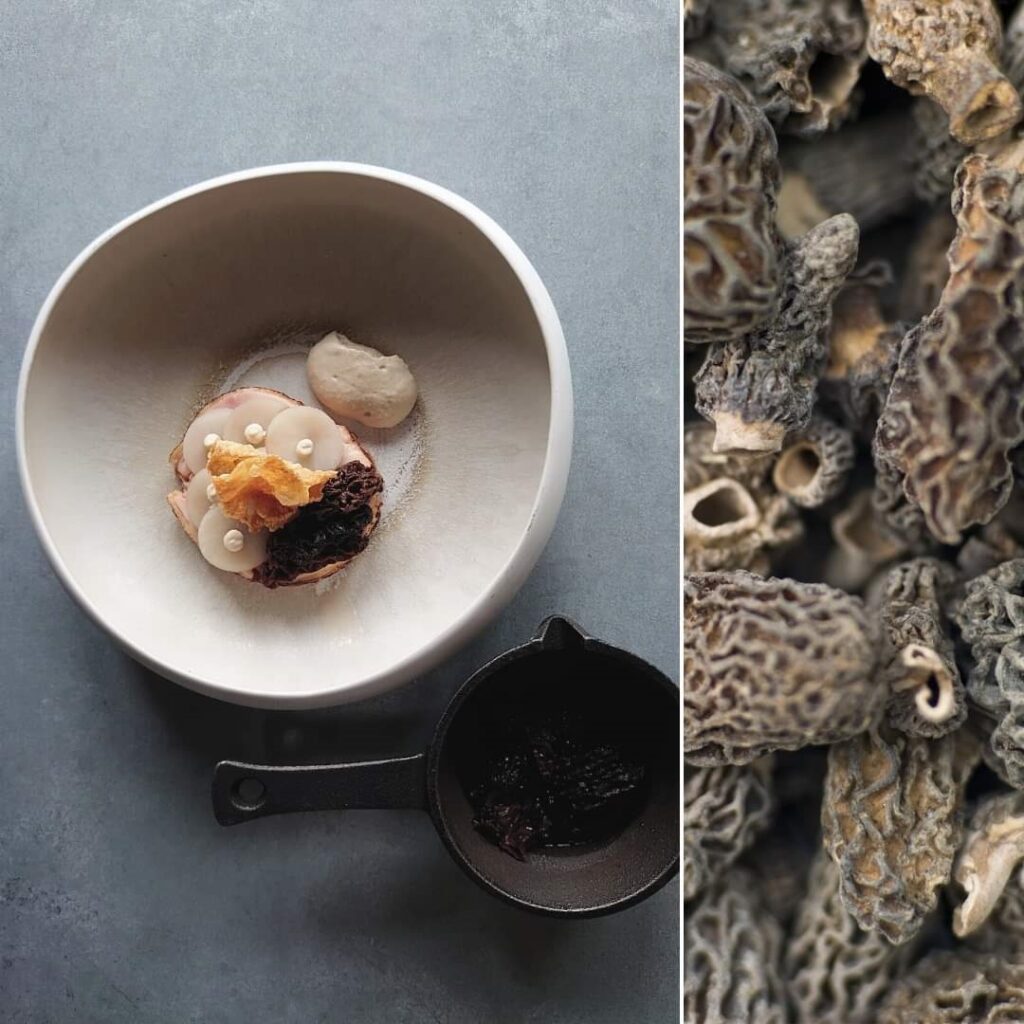 Salty, sweet delights of Nordic and botanical cuisine are served in the hotel's Kook Atelier (included in the Michelin Guide Netherlands 2021 and the Dutch Food Top100), overseen by Joram who gathers vegetables and flowers growing in the hotel's edible garden, and forages for delicious seaweed and wild herbs along the Wad.
Andrea Sisti, Head Chef at Lupaia, Tuscany – Italy
Formerly a working farm, Lupaia is a charming, sustainably-focused agriturismo in the heart of Tuscany. The country estate dates back to 1622 and has 12 unique rooms and suites spread over five rural farmhouse buildings. The open, tile-backed kitchen has a 'whatever you want, whenever you want' serving style, where guests are encouraged to roll up their sleeves and cook Italian classics alongside Chef Andrea Sisti – with no set meal times or menus.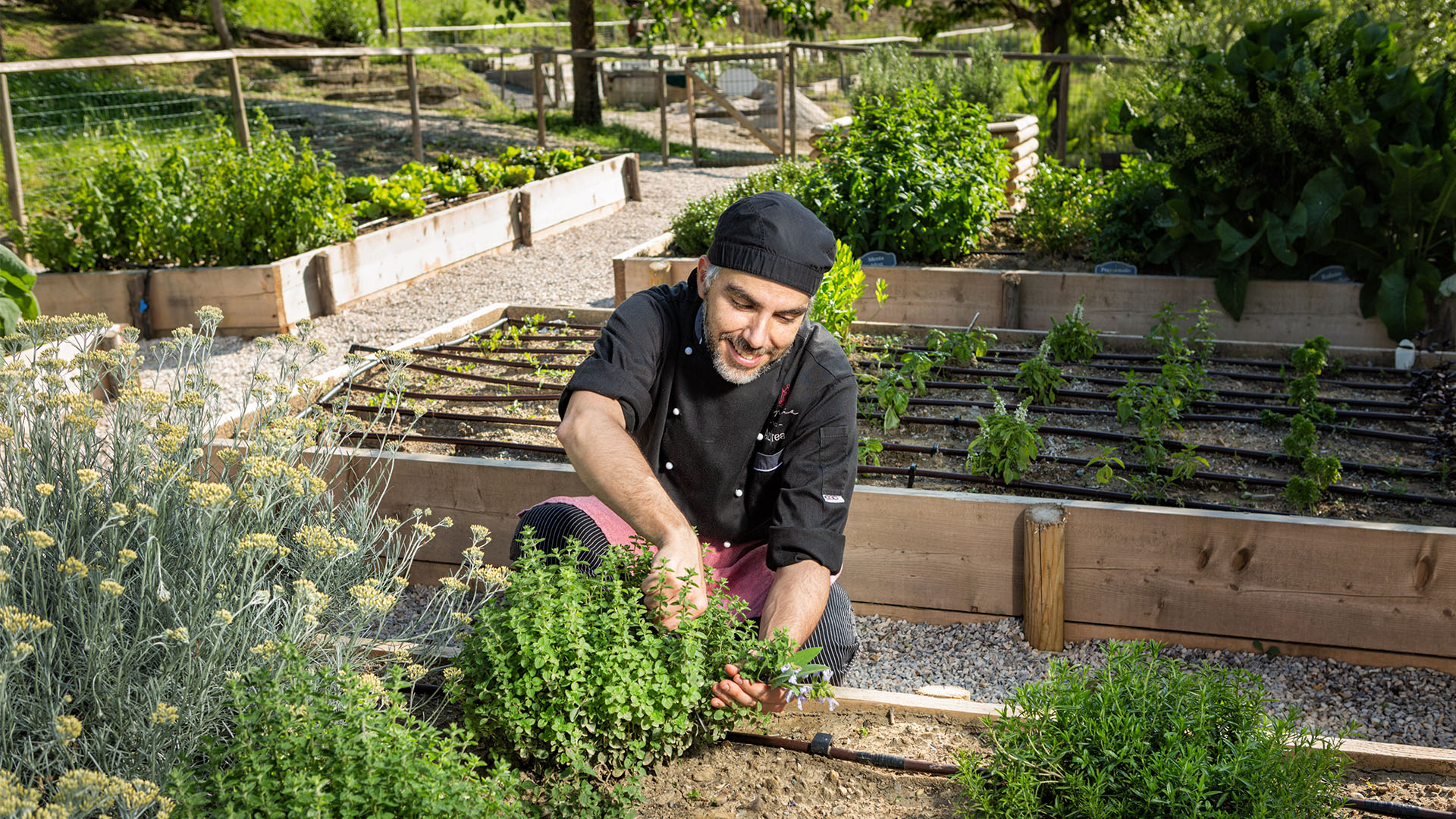 Andrea and his family live in the nearby village of Montefollonico, and works closely with local suppliers – including freshly baked bread made using flour from the local mill, alongside picking herbs from Lupaia's on-site vegetable garden to craft daily-changing dishes like stuffed zucchini, eggplant parmigiana, and Crostata di verdure (a vegetable-filled countryside tart).
Kaviraj Doolum, Director of Culinary at Amilla Maldives Resort and Residences, Baa Atoll – Maldives
Dining options at Amilla Maldives are varied and nourishing, with thoughtful attention to provenance – with vegetables drawn from the island's organic hydroponics garden. The Considerate Collection resort runs several sustainability programmes, notably 'Homegrown at Amilla', and 'Homemade at Amilla', which dramatically reduces food packaging and waste by growing and making as many products in-house as possible – from a range of probiotic sodas including eight flavours of kombucha, to the resort's own plant-based milk, yoghurt, ice-cream, jams, and pickles.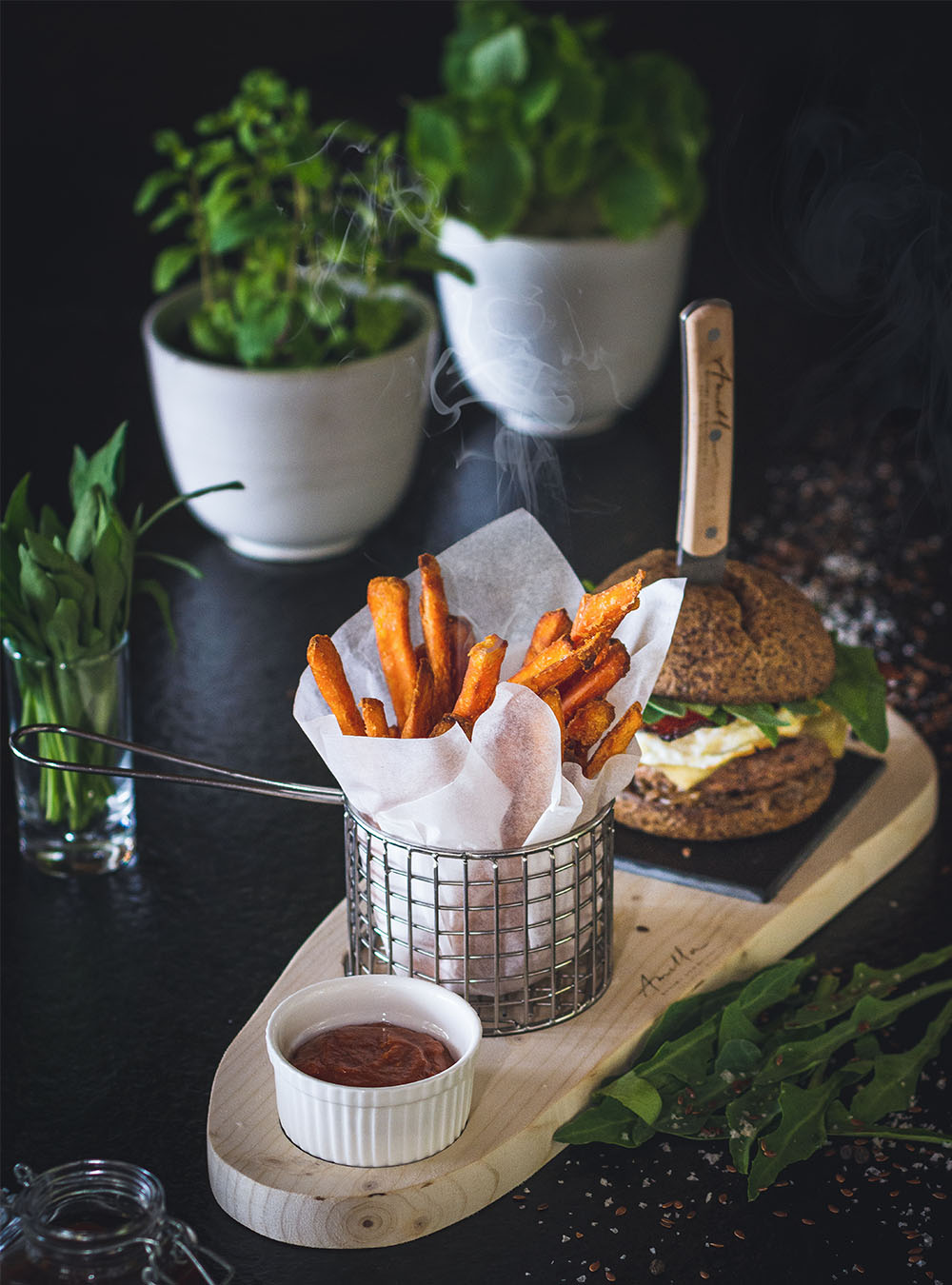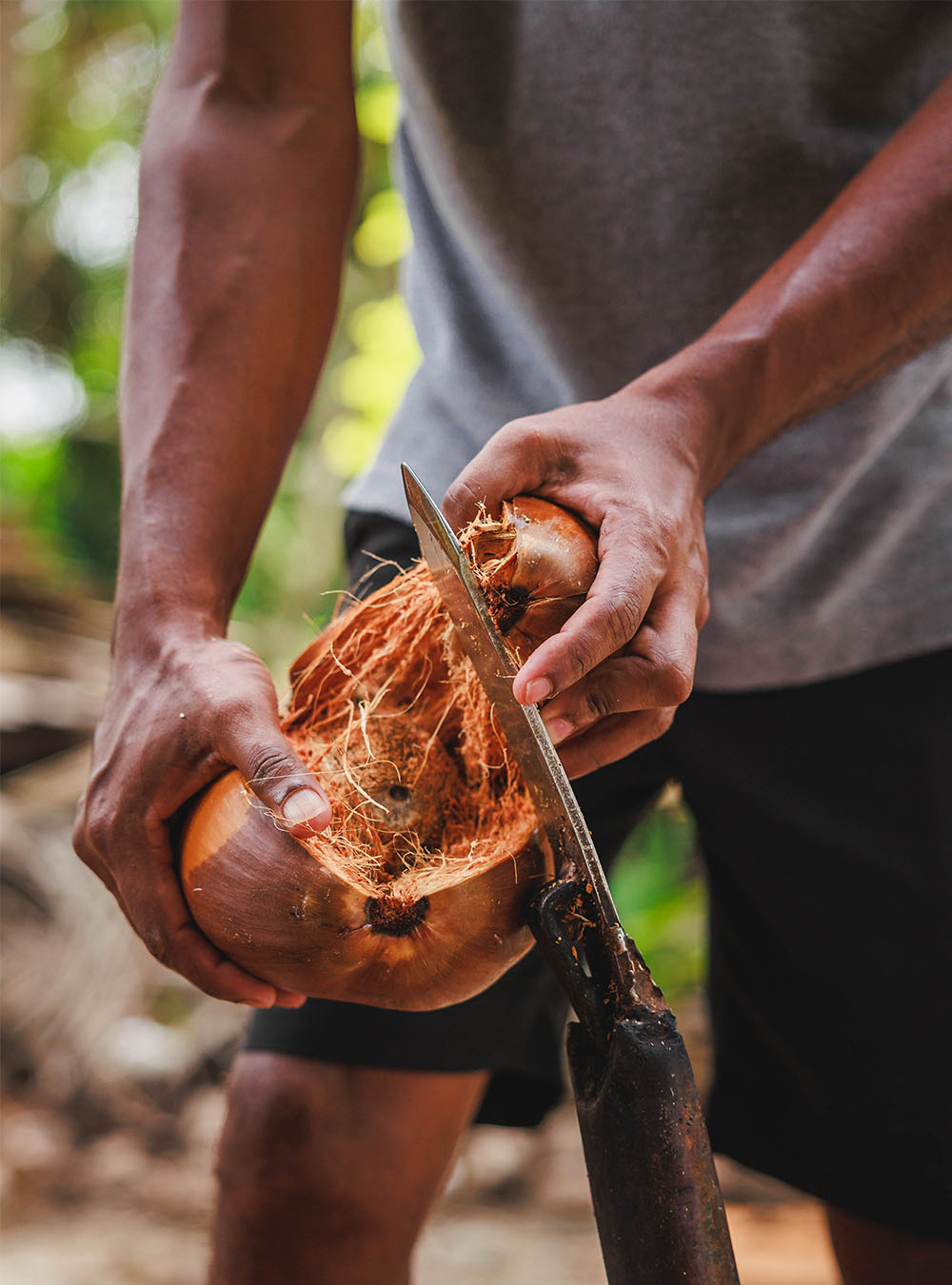 Impressively, the resort offers vegetarian and vegan menus across its seven dining outlets, including a vegan seafood platter of fishless fillets, plant-based calamari and vegan prawns with tasty dipping sauces. Guests are invited to accompany Amilla's chef and wellness guru on a special foraging lunch experience, collecting fruit and vegetables in the resort's grounds before preparing and cooking the bounty together, including making coconut milk from the island's sustainable supply of coconuts.
Chef Nicolas Masse at Les Sources de Caudalie, Bordeaux – France
An extraordinary collection of contemporary buildings, created from recycled local materials specifically designed to blend in with the estate of Château Smith Haut Lafitte, Les Sources de Caudalie is surrounded by its own horse-ploughed vineyards and lake-filled gardens.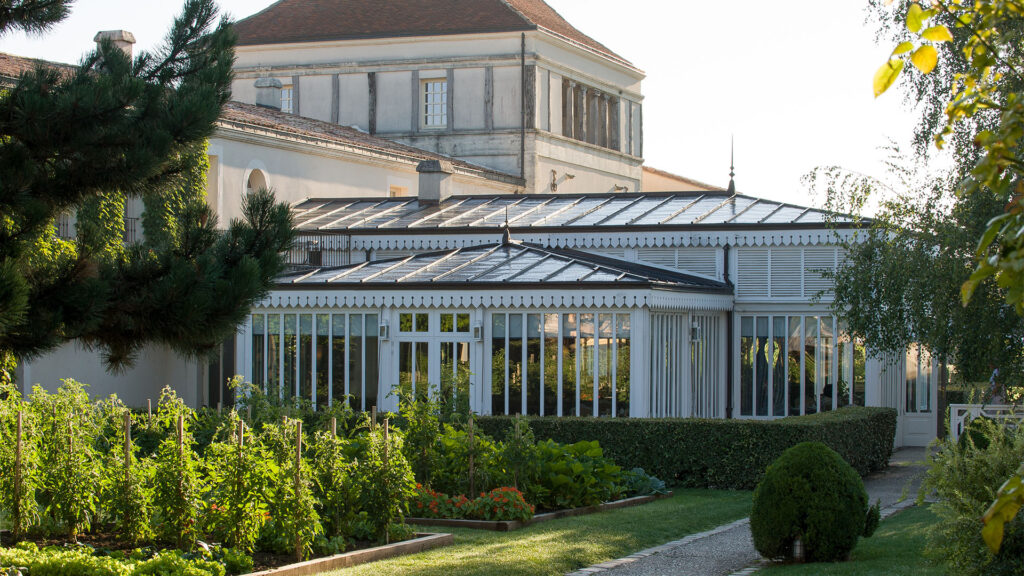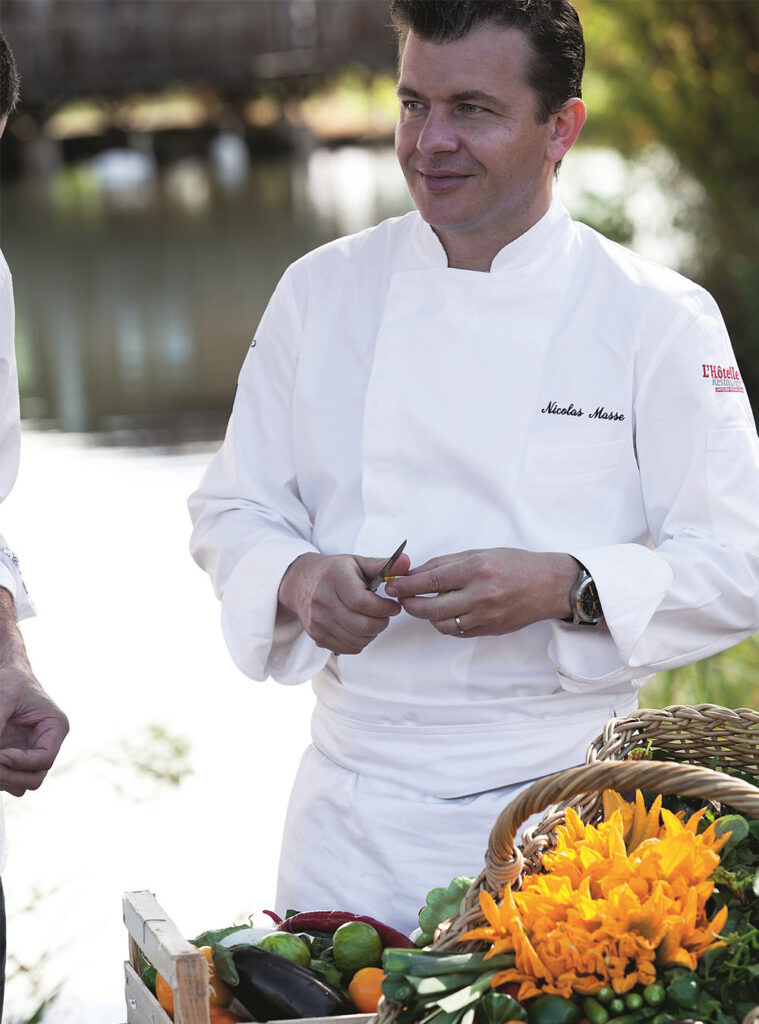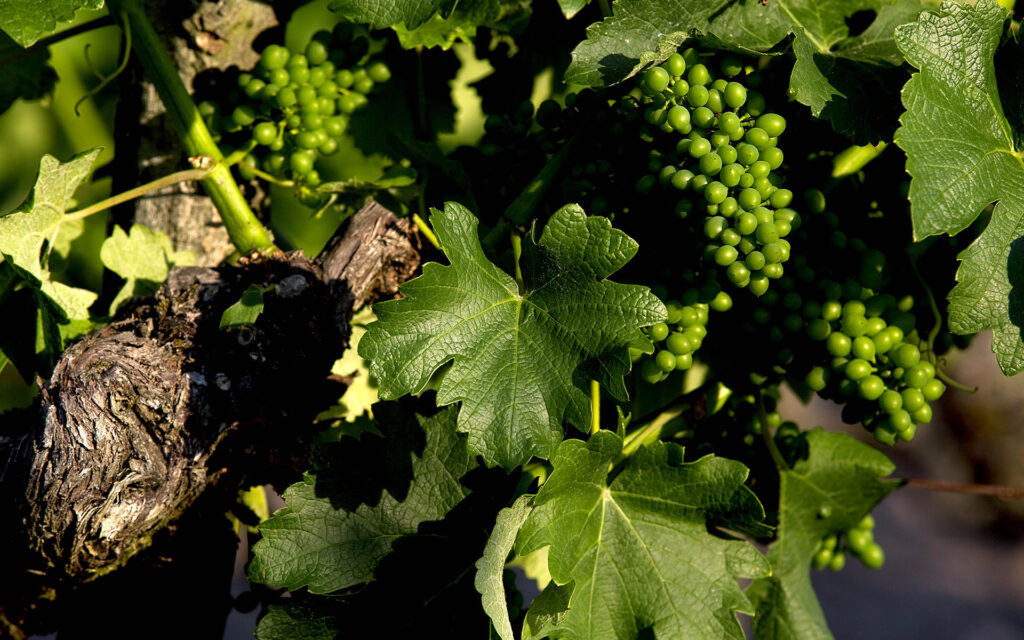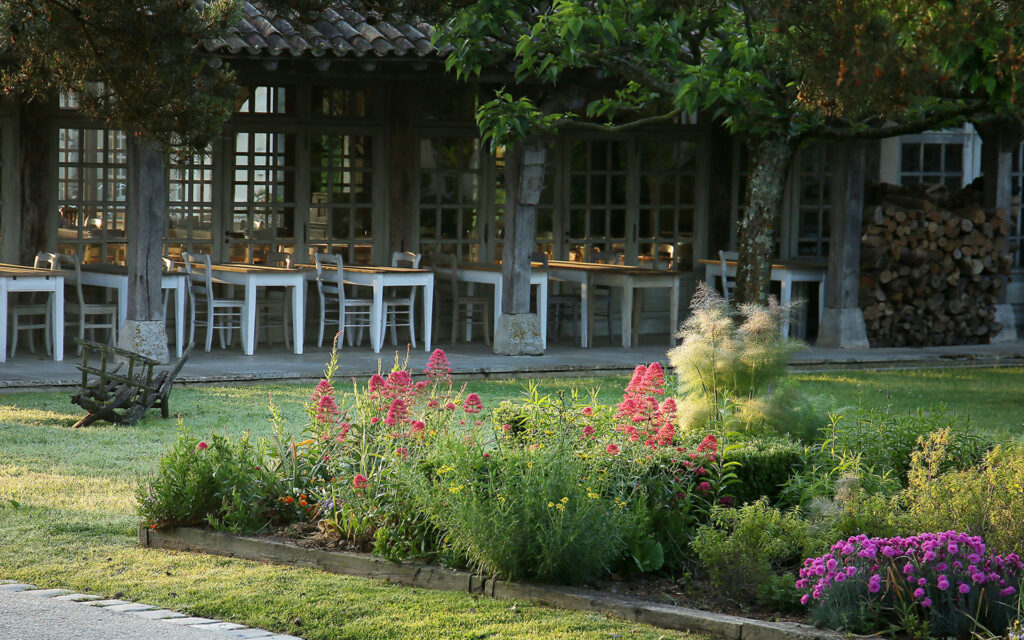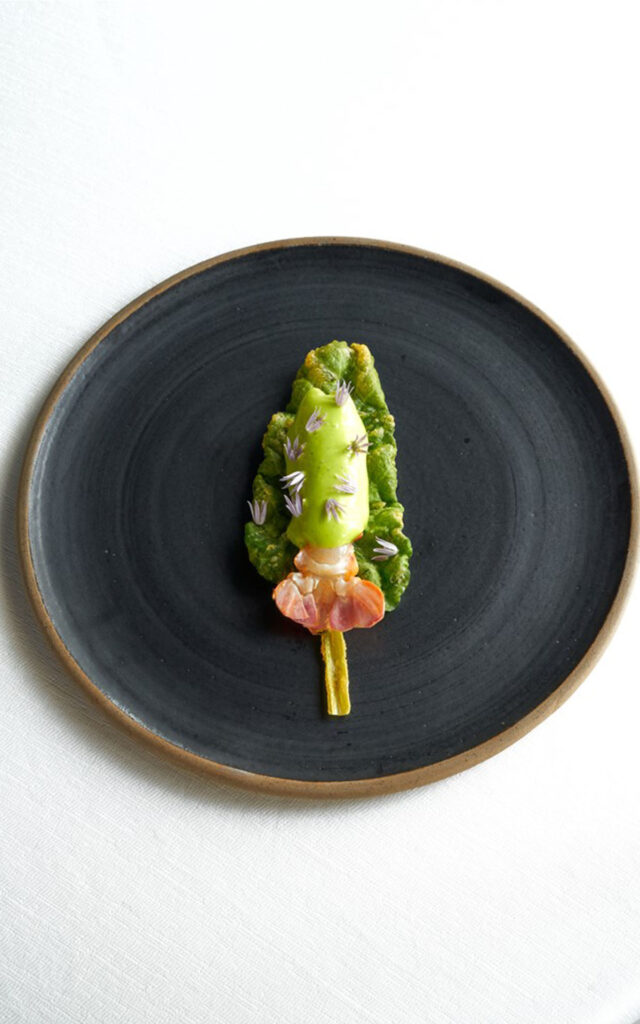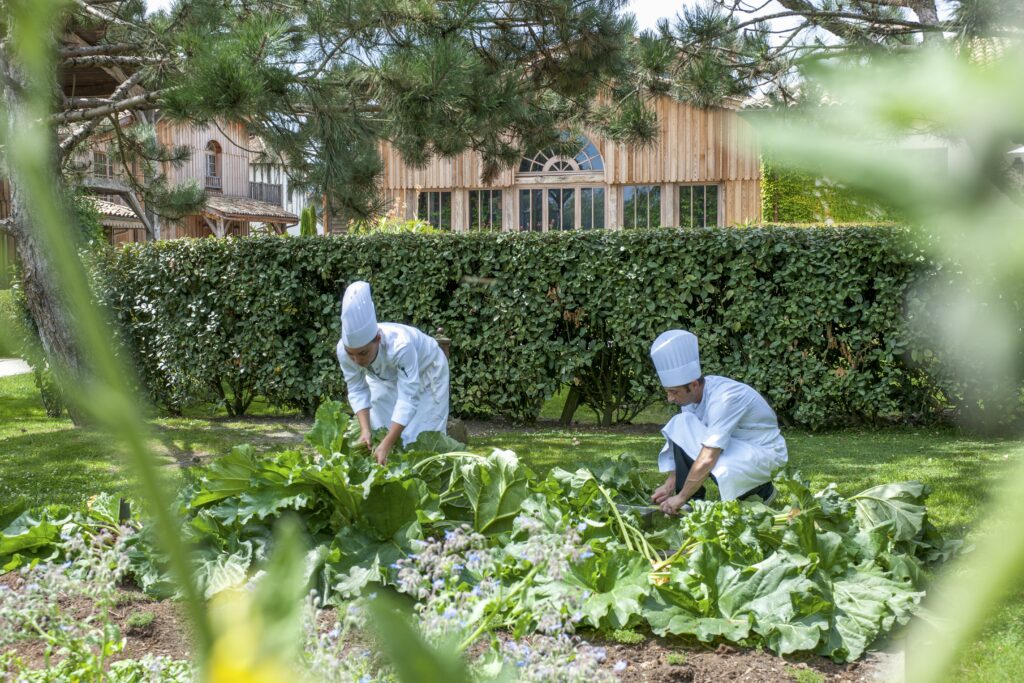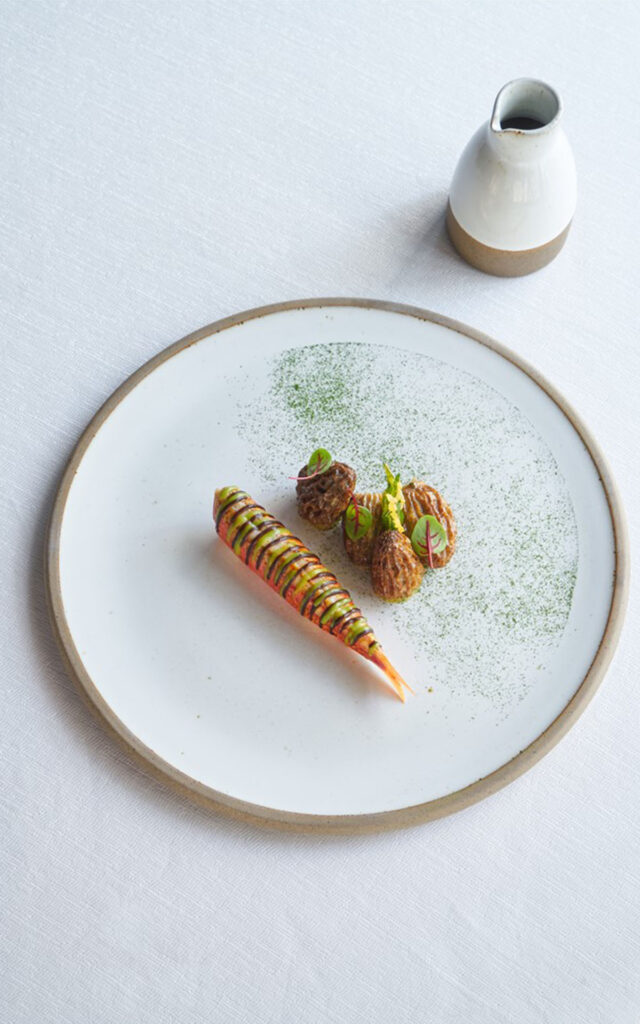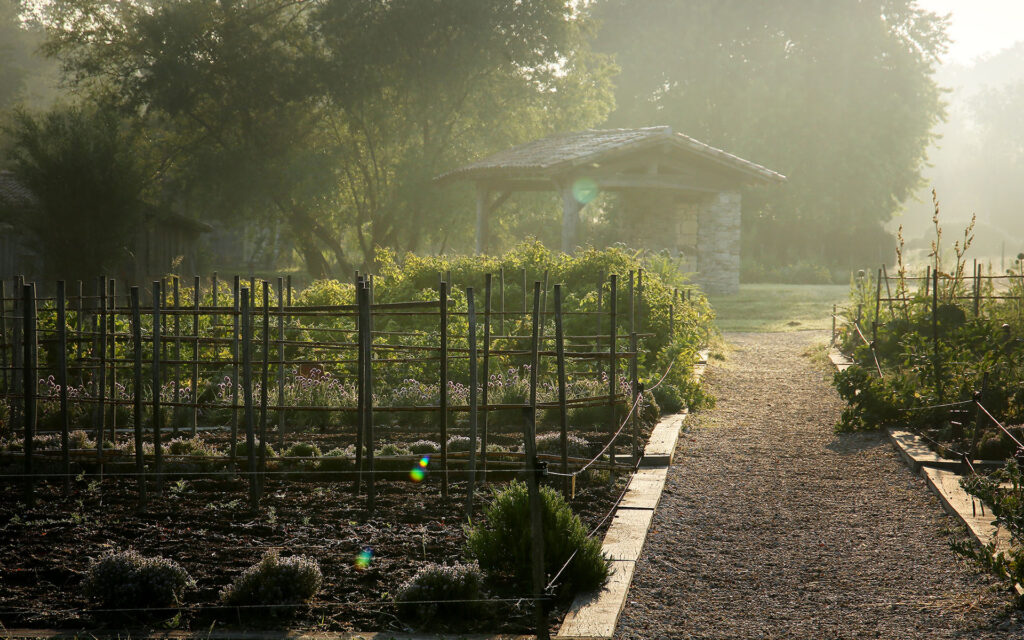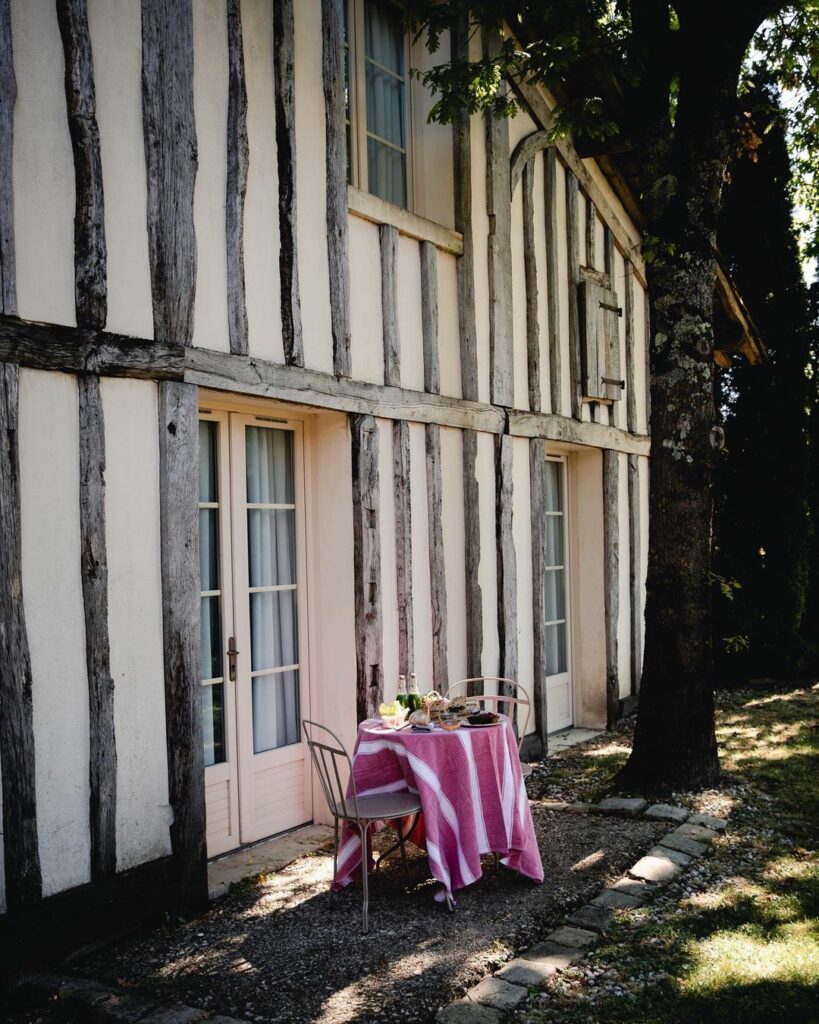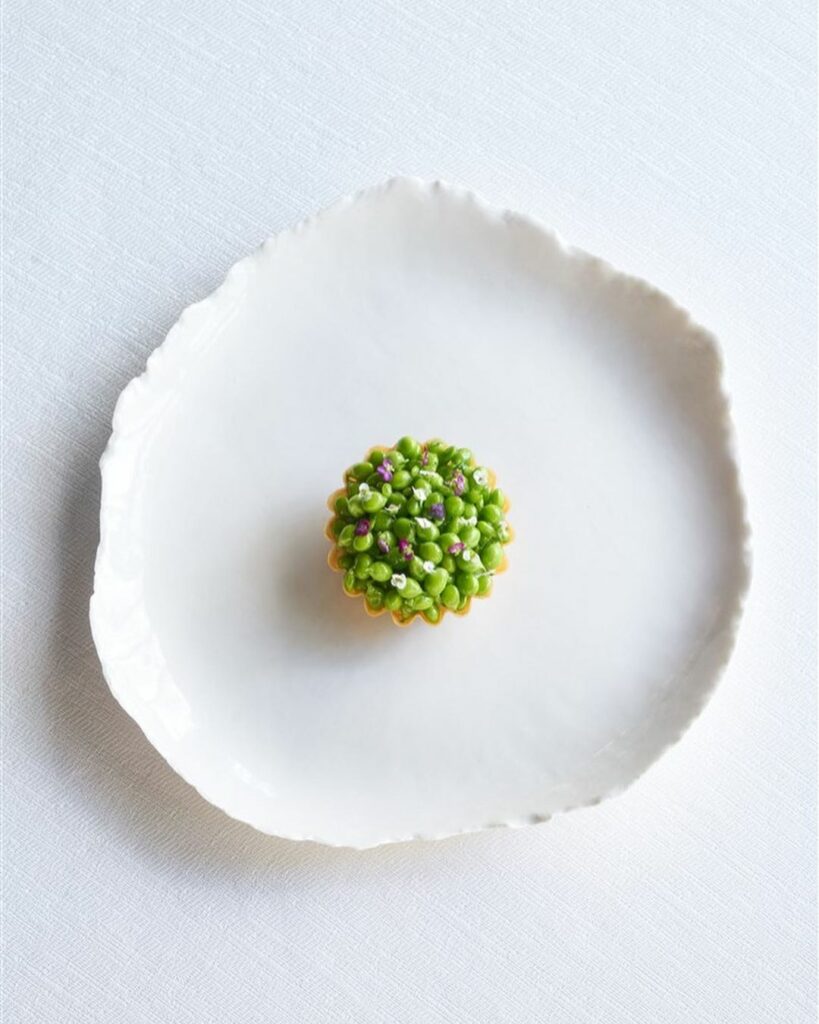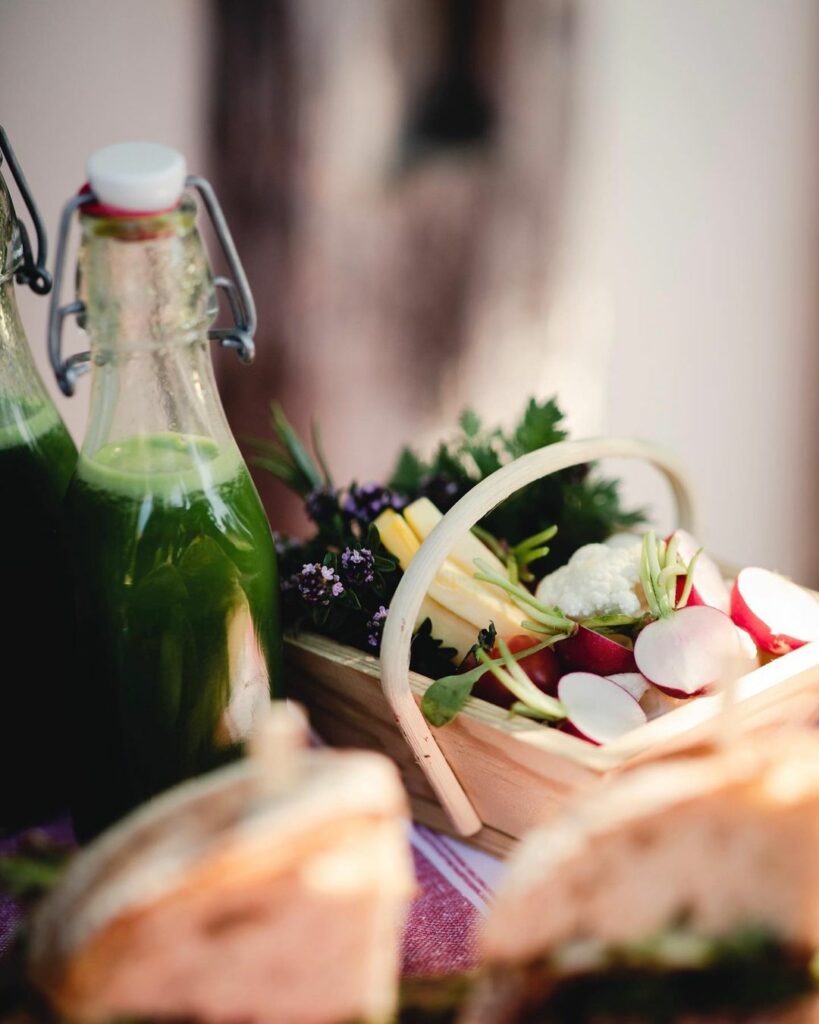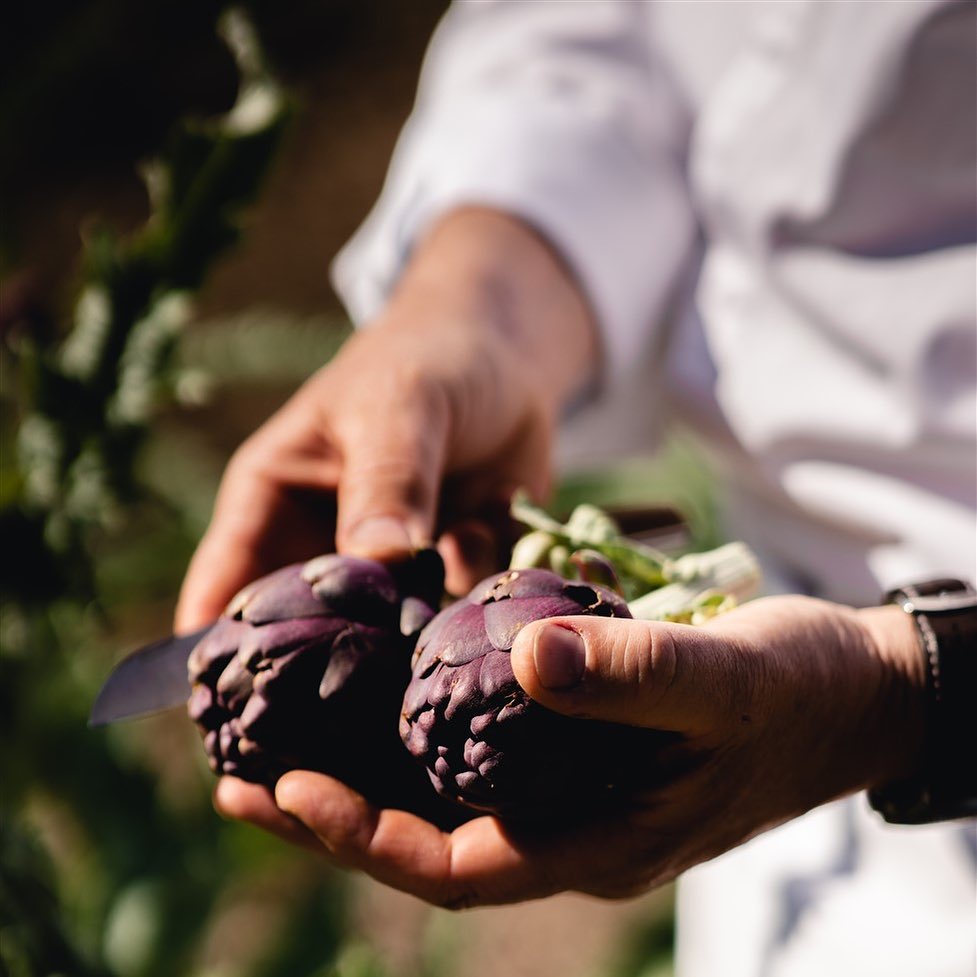 Images courtesy of @nicolasmassechef and @my_tasty_travels
The two-Michelin-starred La Grand Vigne Restaurant is set in a former orangery modelled on an ornamental 18th-century glasshouse, where Chef Nicolas Masse has developed close relationships with local market gardeners in the Graves countryside who supply him with farm-fresh seasonal produce. Additionally, the 250 metre-squared permaculture organic vegetable garden directly supplies the kitchens with just-picked fruit, vegetables and edible flowers for dishes such as the 'Promenade au Potager' ('Walk through the Garden').
Chef Jocelyn Argaud at Heritage Le Telfair Golf & Wellness Resort, Bel Ombre – Mauritius
Set on the wild south coast of Mauritius in a protected nature reserve, villas at Heritage Le Telfair are scattered throughout tropical gardens – in an area once home to celebrated Irish botanist Charles Telfair. Heritage Le Telfair works closely with local creatives, including Fey Palmier, who makes plates using palm leaves, and in collaboration with Agria, a local agricultural enterprise which supplies Heritage chefs with seasonal produce from the Bel Ombre region.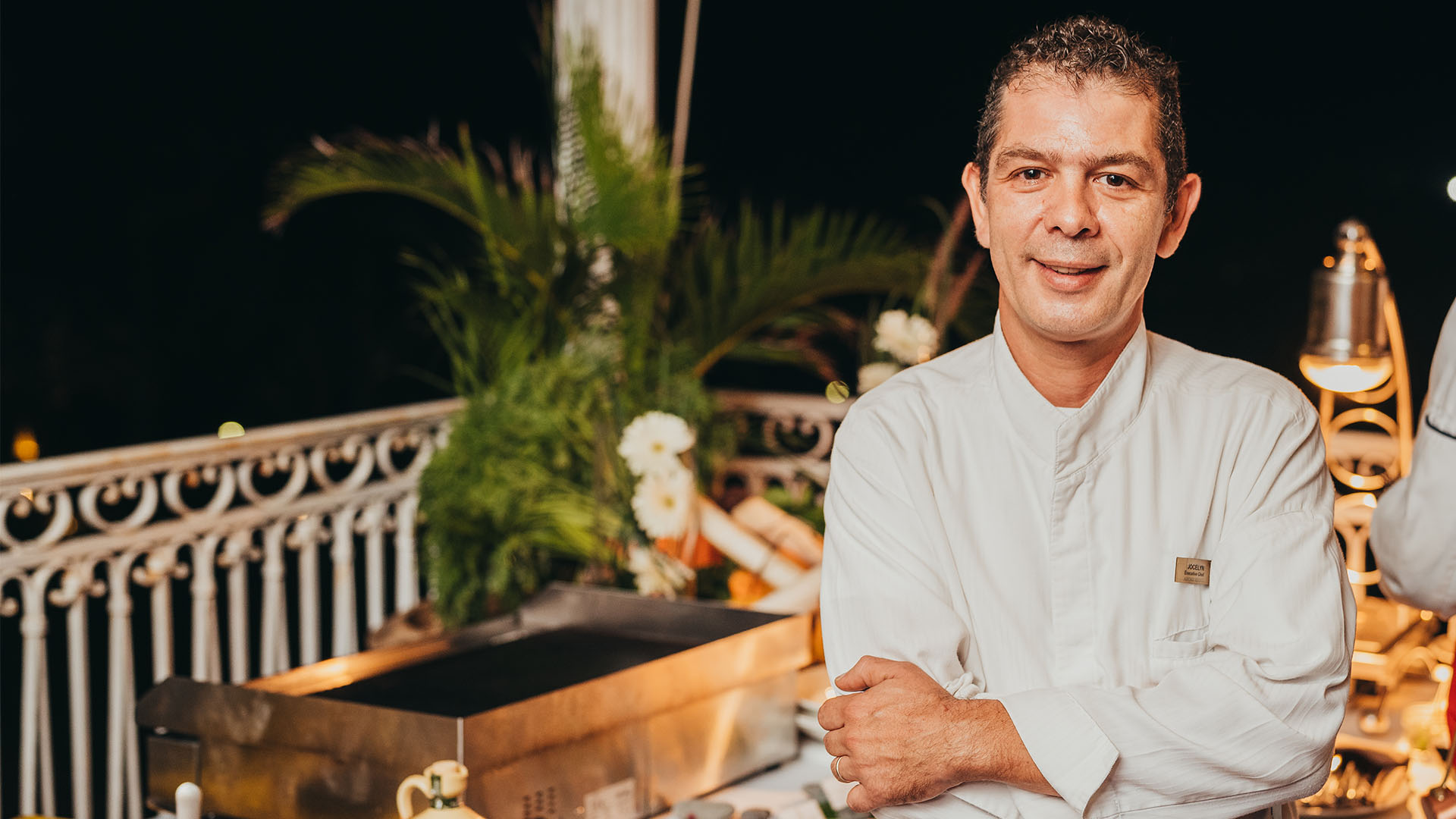 An impressive 95% of fruit and vegetables are sourced locally, with a soon-to-open organic garden which will reduce food transportation even further. Chef Jocelyn Argaud has painstakingly put together a vegan tasting menu centring around the Mauritian 'Palm Heart', finishing with pineapple compote, caramelised cassava, and coconut with vanilla espuma.
Chef Chris Leaning at Anya Resort Tagaytay, Tagaytay – Philippines
Set in the verdant heart of the Philippines countryside, Anya Resort Tagatay makes every effort to put its green surroundings on a plate. Soon to launch its Soul Menu, Chef Chris Leaning is putting together a delicious and healthy alternative to classic dishes using ingredients from the resort's herb garden and fresh finds from the local market, including a miso mushroom burger with vegan mayonnaise, caramelised onions and sweet potato crisps, and curried butternut squash and coconut soup.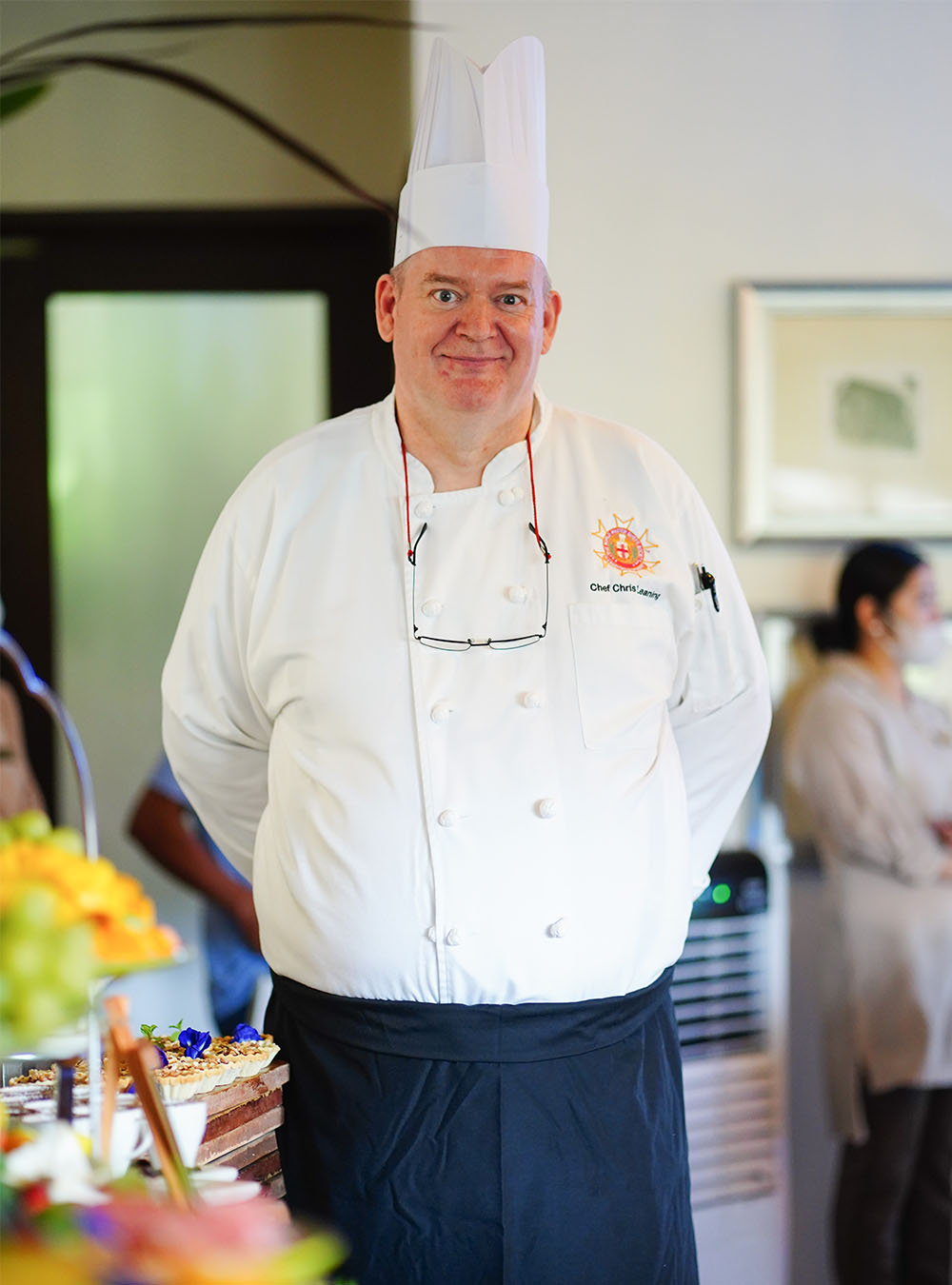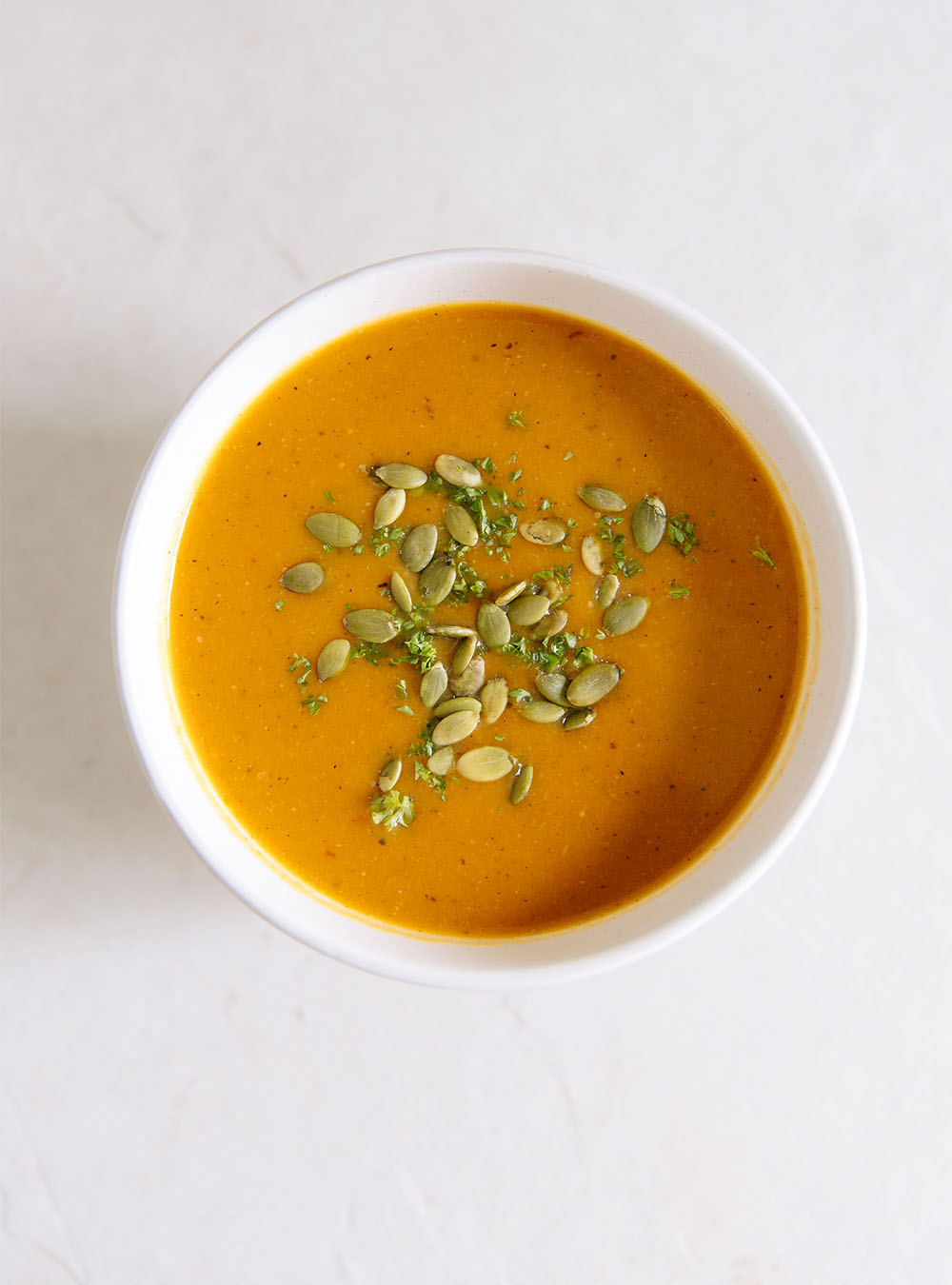 Executive Chef Said Mhkallef at La Sultana Marrakech, Marrakech – Morocco
Located in the UNESCO-listed medina amidst the souks of Marrakech, La Sultana Marrakech is a calm oasis which puts you in the heart of the action. The restaurant's authentic Moroccan menu is sourced from a small network of slow food producers, including saffron from Taliouine, salt from Zerradoun, and Argan oil from Tensift-El Haouz. Guests can also learn how to prepare tagine, Moroccan bread and pastries in cooking classes, which begin with sourcing ingredients from the souk followed by a mint tea ritual.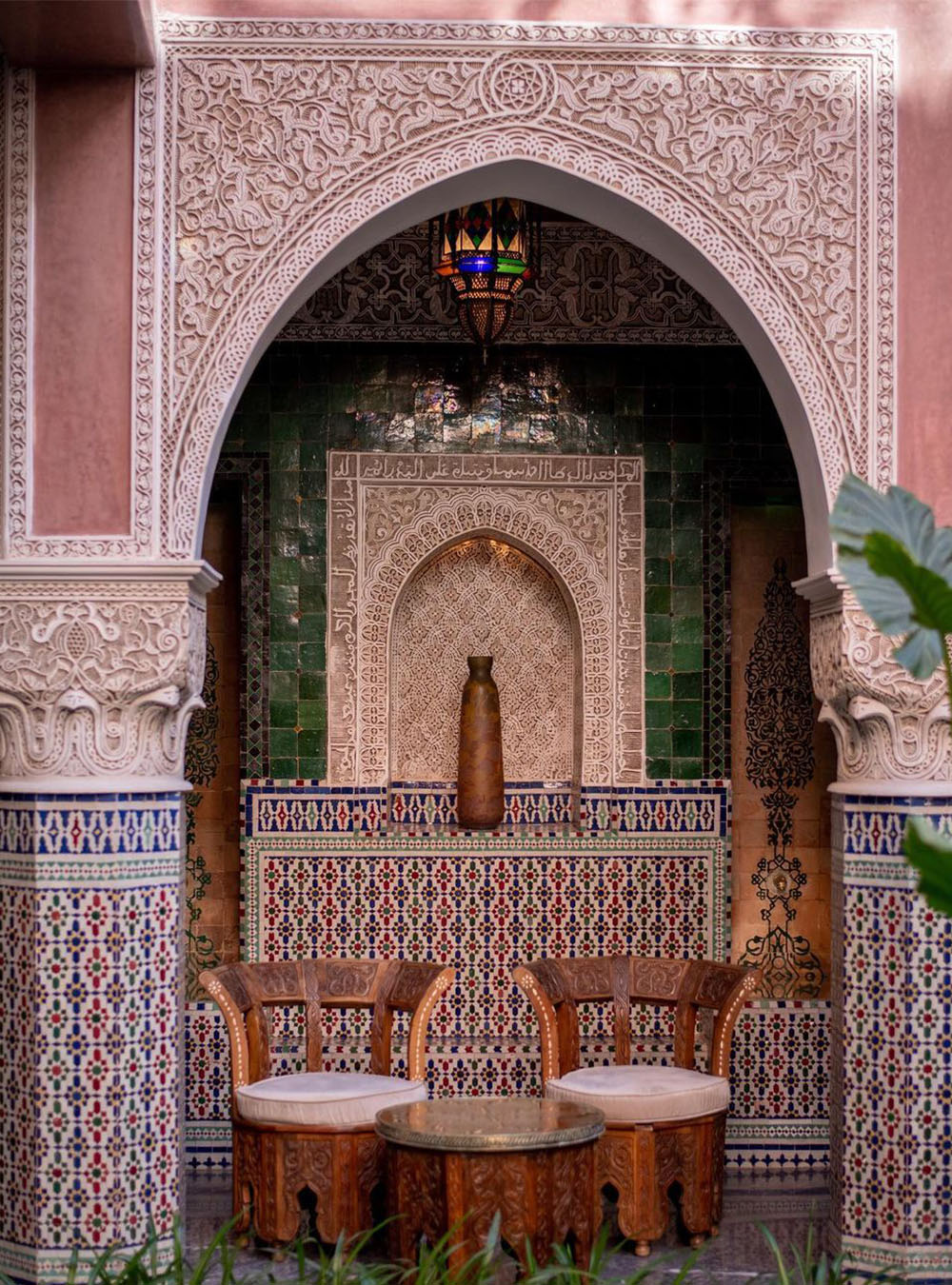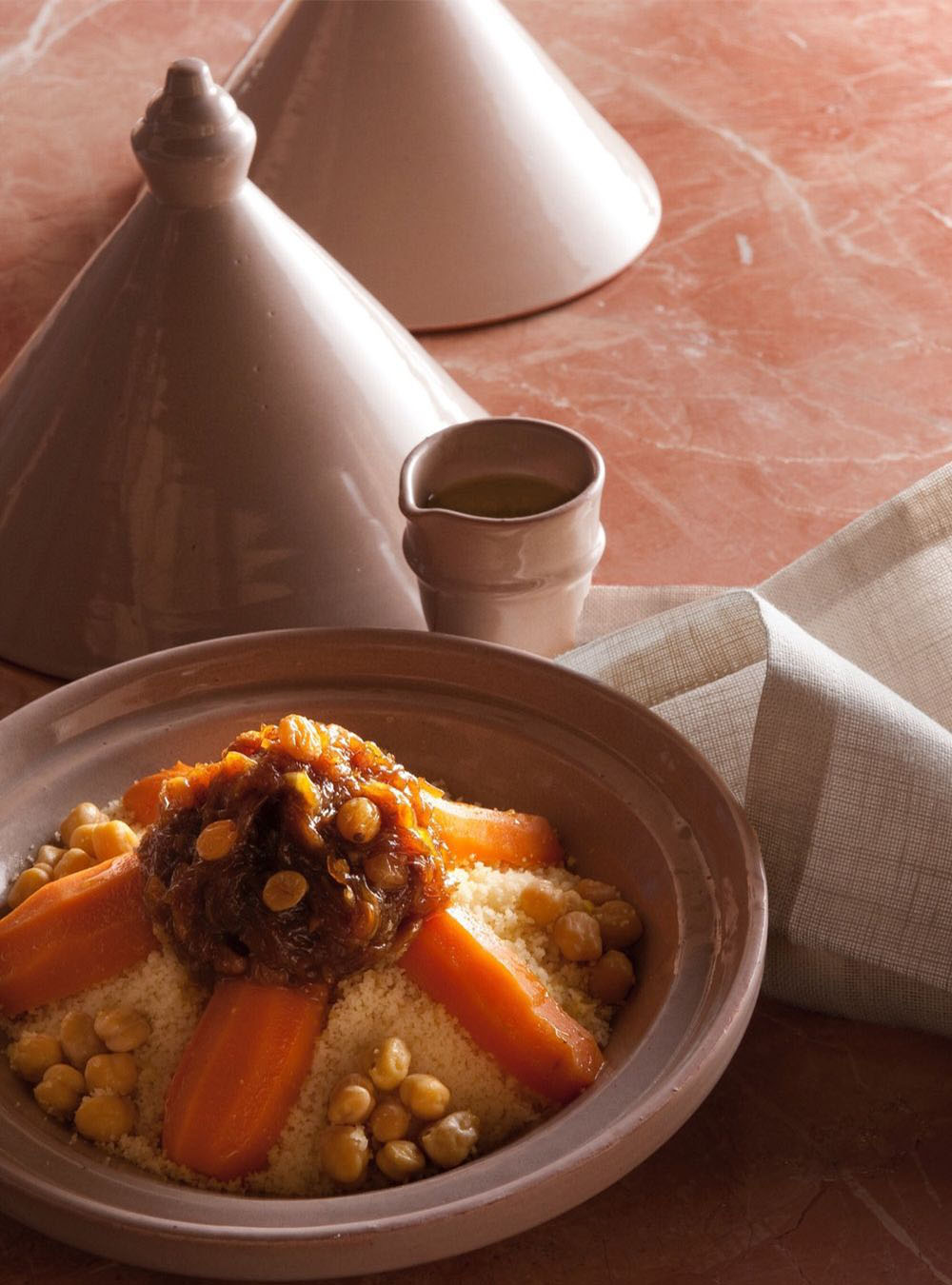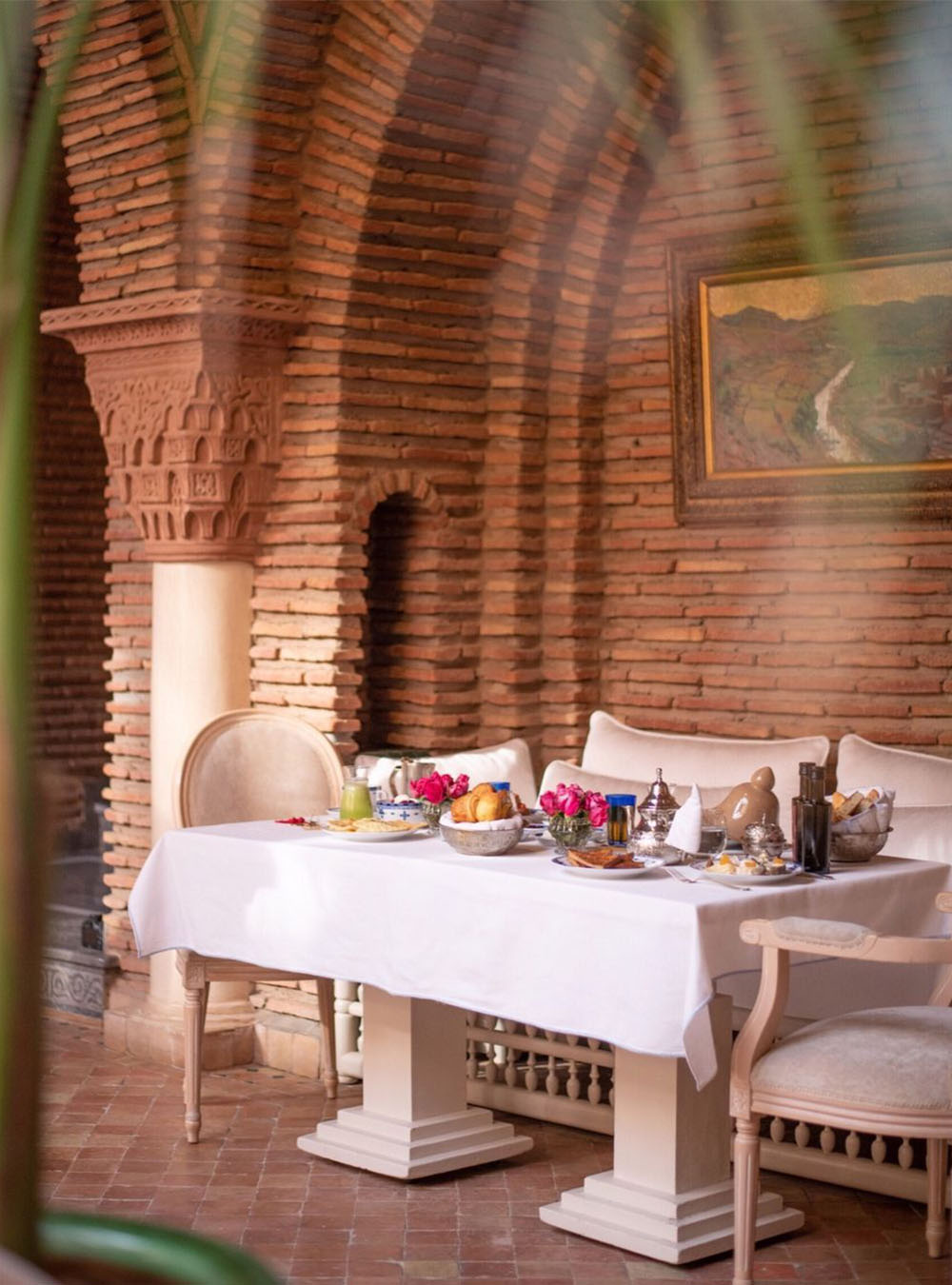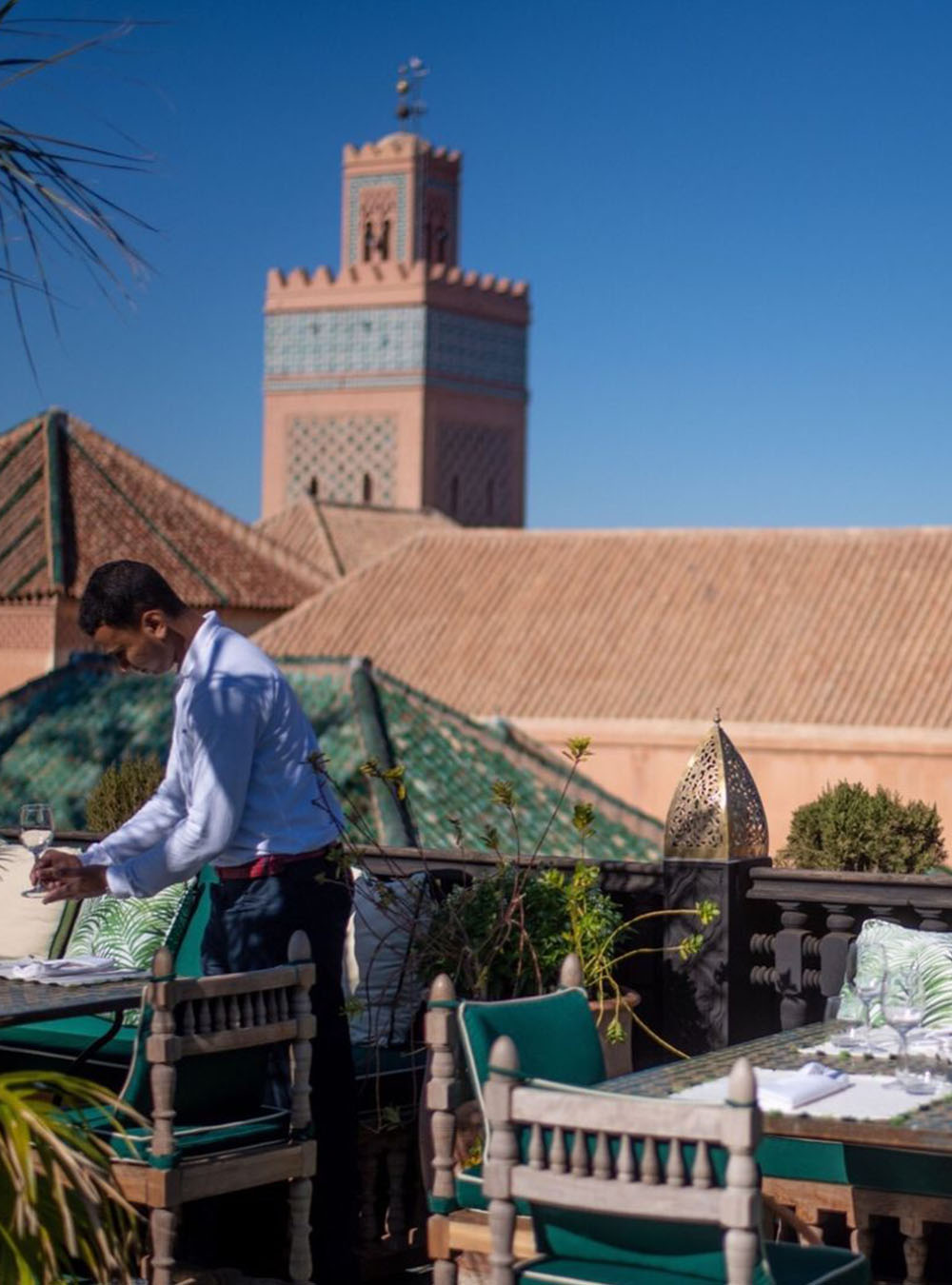 Any bakery waste is sent to a local farm in exchange for natural fertiliser, which is used on the hotel's organic vegetable patch. This enables the restaurant to offer an impressive array of vegetarian and vegan options on its diverse menu, such as red beetroot cooked in a salt crust served with a beetroot and orange soup flavoured with anise and cinnamon. Plant-based dishes are actively promoted though La Sultana's 'Botanical Monday' initiative, along with '100% Terroir' celebratory menus for New Year's Eve and other special occasions throughout the year.
Chef Jagath Kumara at Tabula Rasa Resort & Spa, Galle – Sri Lanka
Nestled on a coconut tree-fringed hilltop surrounded by Sri Lankan jungle, Tabula Rasa Resort & Spa is inspired by nature. Dine surrounded by coconut trees to the sounds of the rainforest at Tabula Rasa Resort's signature restaurant, serving Sri Lanka's bold, fresh cuisine with locally sourced ingredients. Passionate chef Jagath Kumara works with plant-based ingredients wherever possible, starting his menu with a gazpacho – the soup incorporates a hearty blend of island vegetables that are locally sourced alongside ingredients which are carefully picked to help balance body water levels due to humidity of Sri Lanka. The refreshing menu comes to an indulgent end, with a homemade vegan brownie served with a side of plant-based ice cream.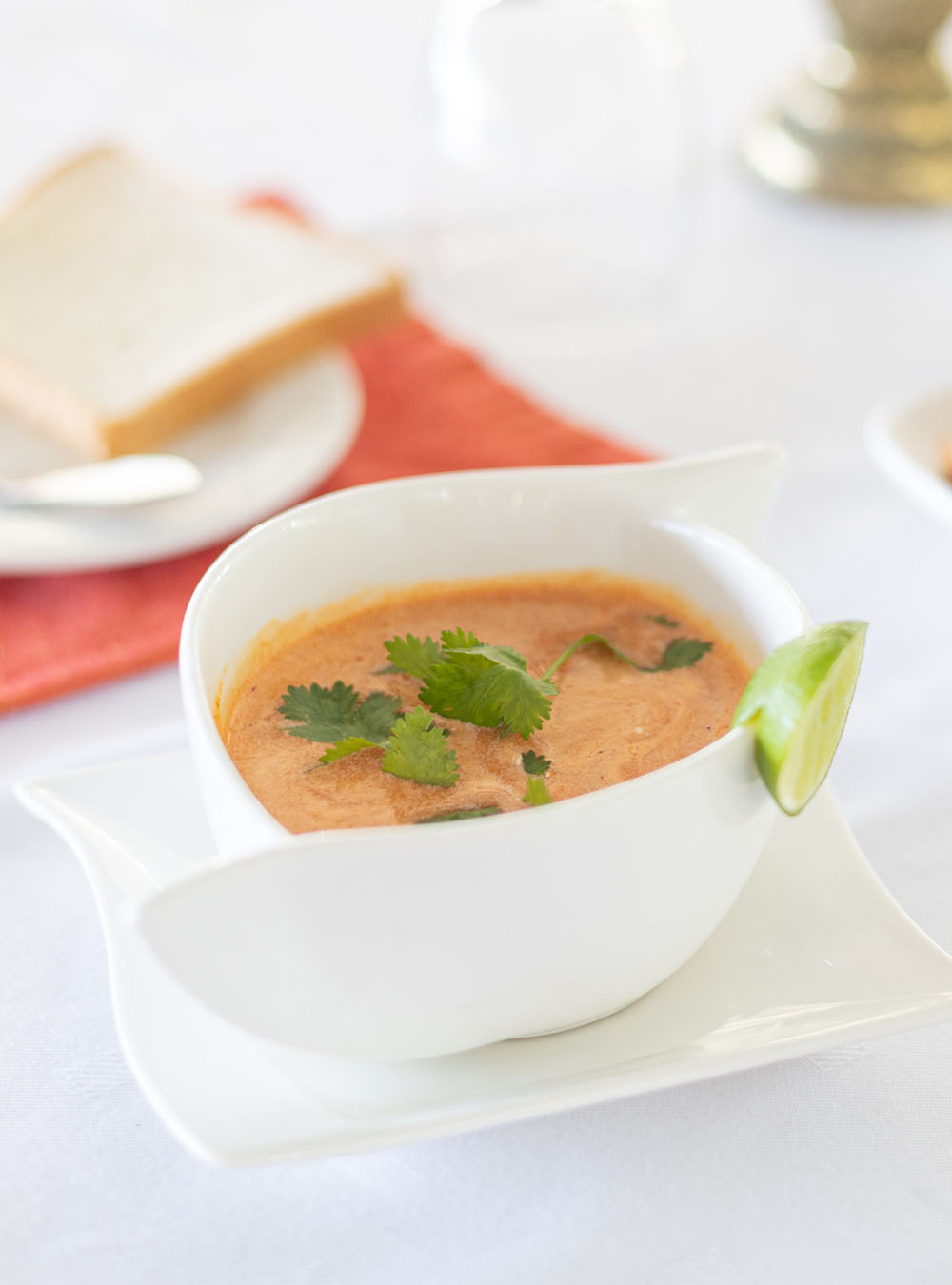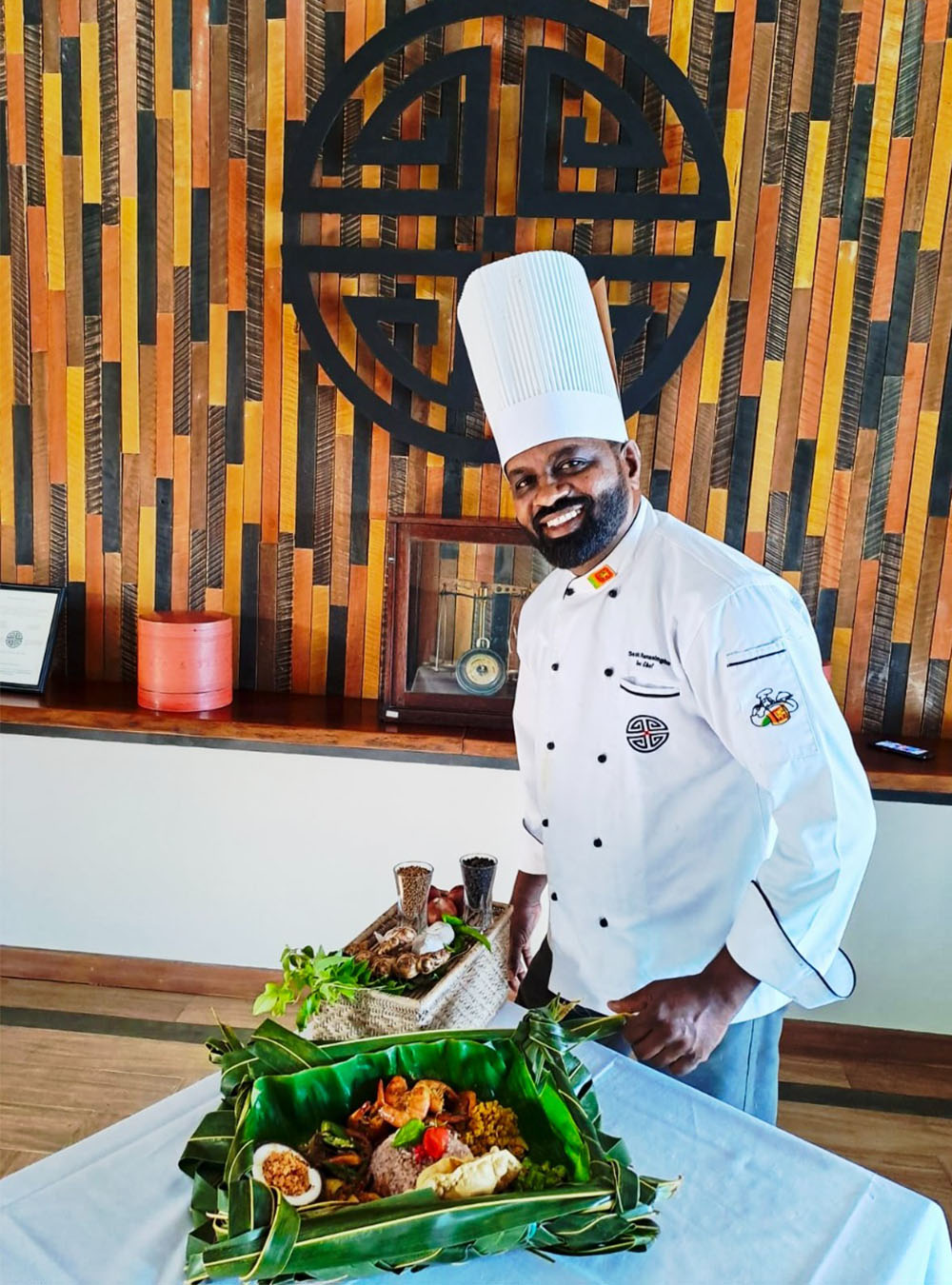 Chef Jagath Kumara pictured with his traditional Sri Lankan curry – the shrimps can be swapped for a vegan friendly protein such as a chickpea curry, tender jack fruit ambulthiyal, or banana blossom seeni sambol. 
Adam Braithwaite & Will Holland, Head Chef & Executive Chef at The Atlantic Hotel, Jersey – Channel Islands
Predicted to be 'one of the 10 most influential chefs of the next decade' by The Good Food Guide, Will Holland has worked in Michelin-starred restaurants since the age of 18 and was awarded his own Michelin star before he was 30 years old. Taking a relaxed approach, the focus of his food is on celebrating exemplary British ingredients, particularly those found on Jersey and its surrounding waters.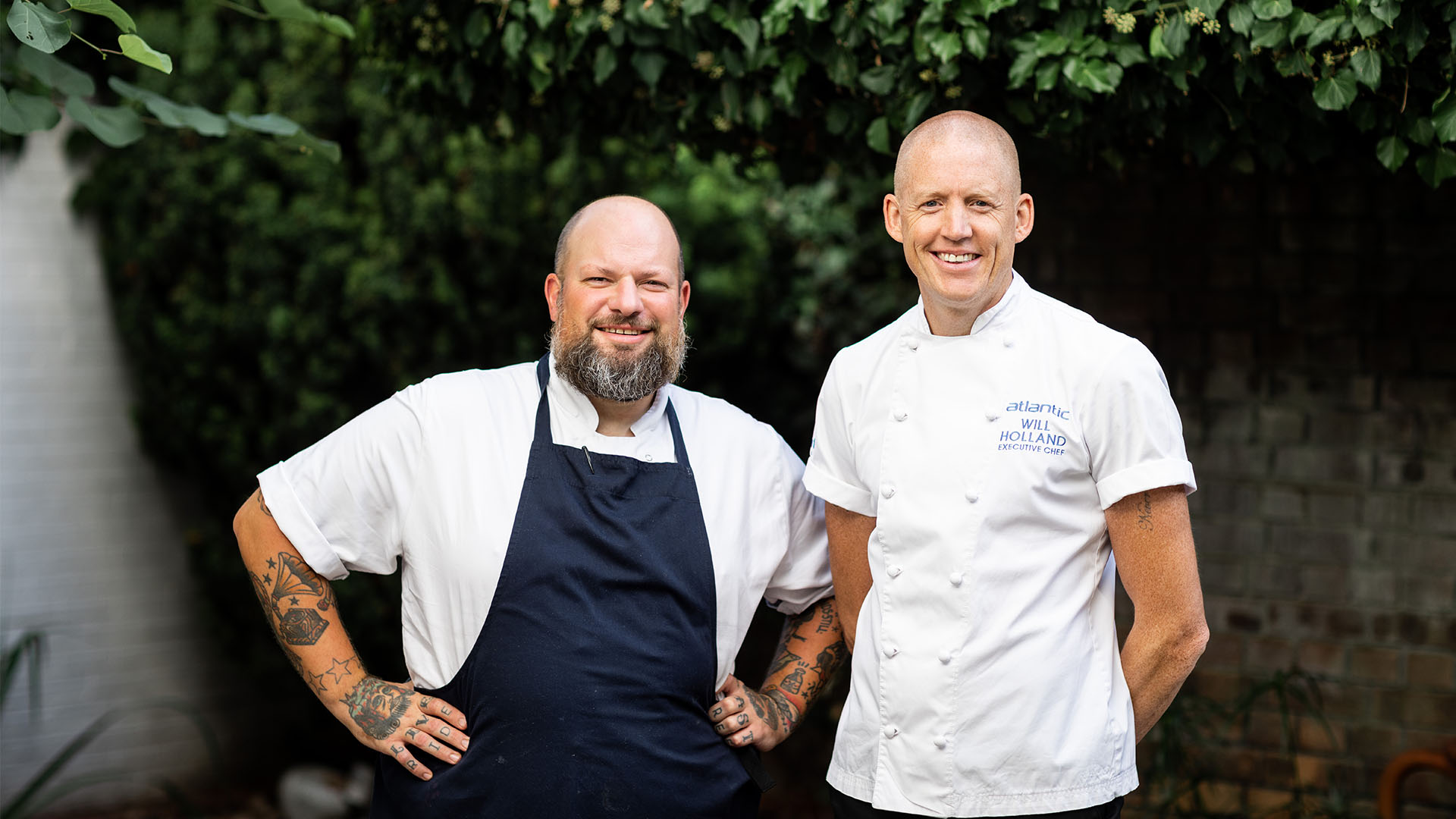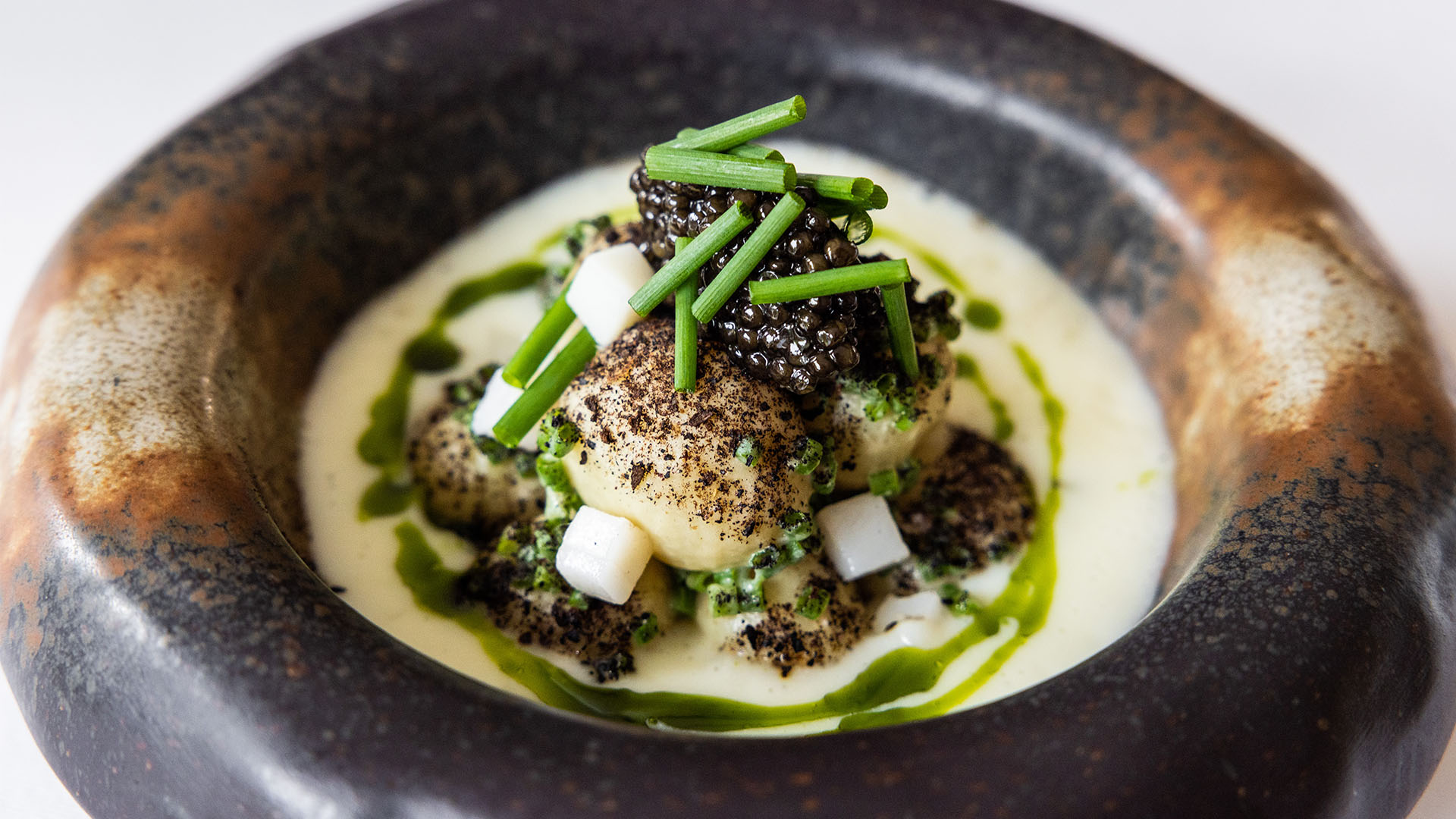 Working closely with Adam Braithwaite, who has extensive Michelin-starred experience from his stints in the Scottish isles and the Lake District, Will and the culinary team at The Atlantic Hotel, a cosmopolitan coastal escape overlooking the golden sands of St Ouen's Bay, freshly prepare vegetarian and vegan menus each day using seasonal ingredients. These include glazed baby beetroot salad, forest mushroom risotto topped with truffles, and charred cauliflower 'steak' with curried spinach, lime pickle purée, coriander seed granola, and coriander cress.
Chef Kristian Knölke at HUBERTUS Mountain Refugio Allgäu, Balderschwang – Germany
Surrounded by the soaring peaks of the Allgäu, HUBERTUS Mountain Refugio Allgäu is like something from a Bavarian fairytale – where the body is nourished after a day of alpine adventures in the hotel's 'slow food' kitchen, which only draws on ingredients from local suppliers. Eating in one of the seven characterful dining spaces is a return to simplicity and balance, tucking in to the likes of Romadur leaf spinach pancake lasagne with oven-baked pumpkin and grape-onion confit.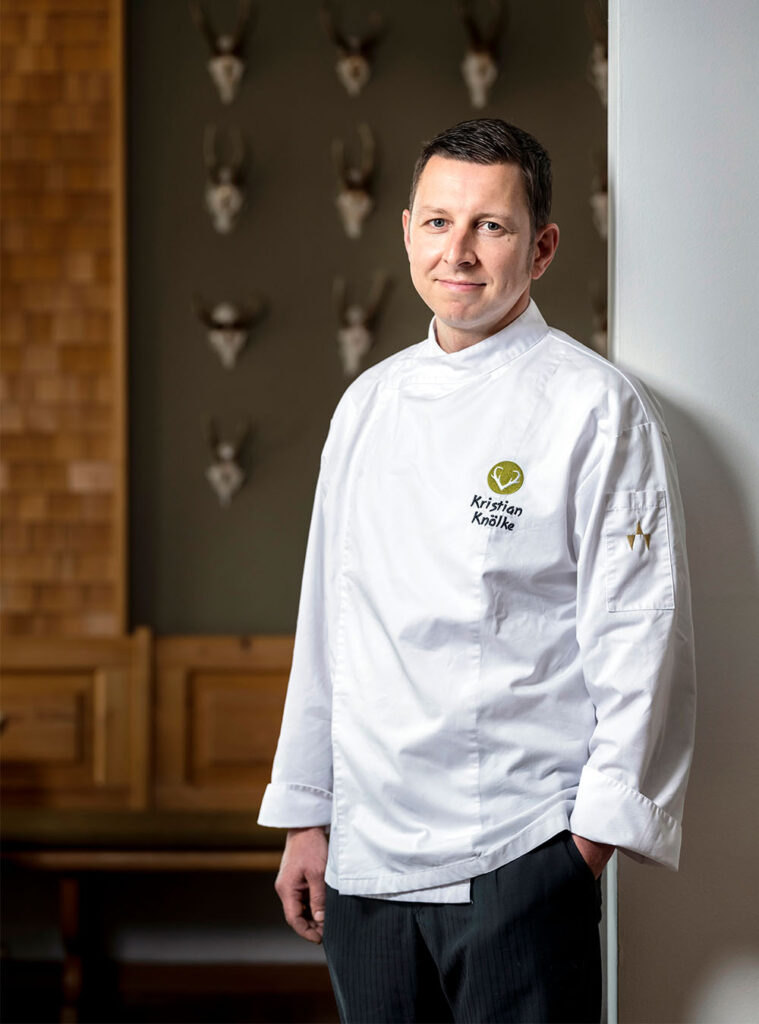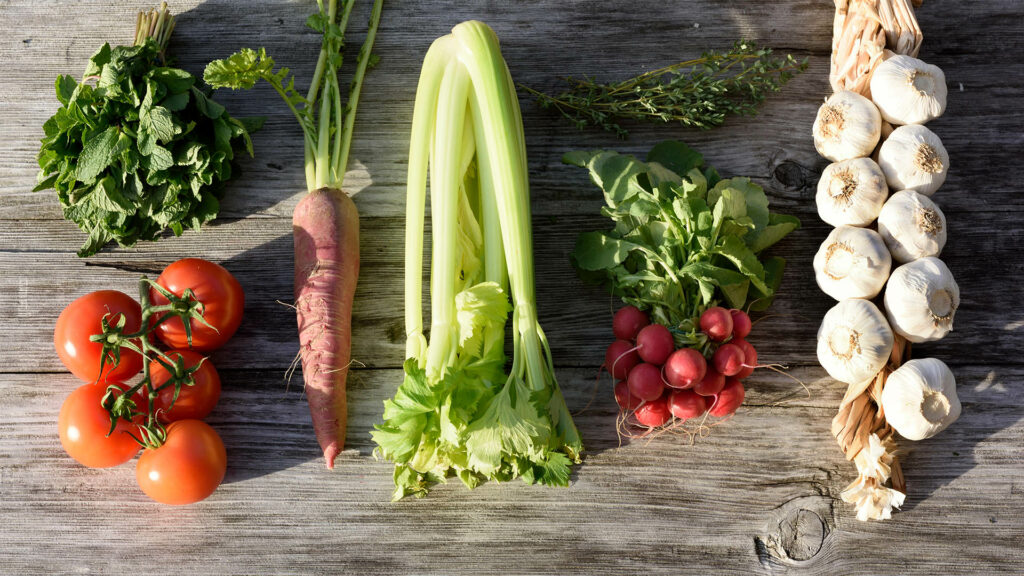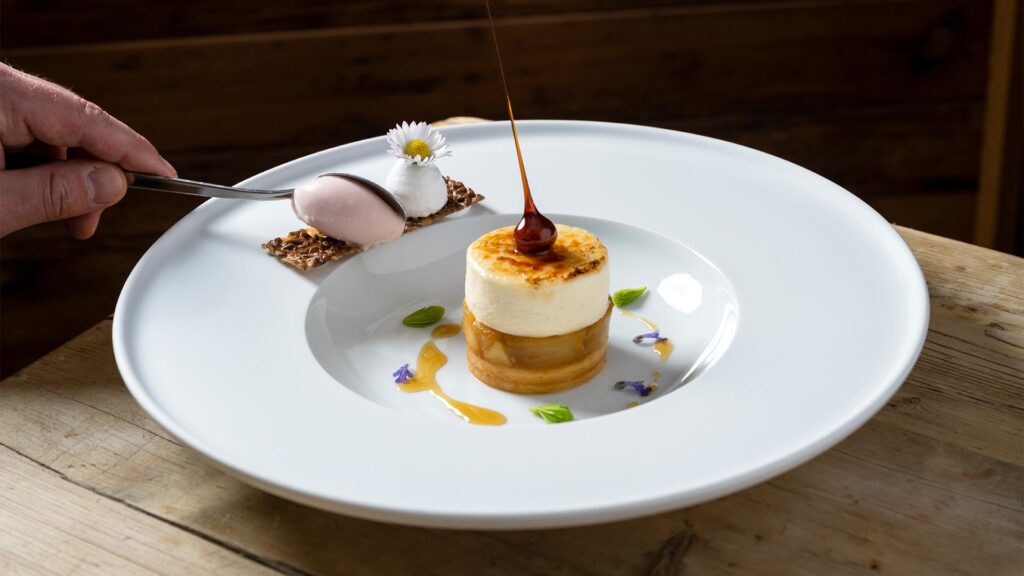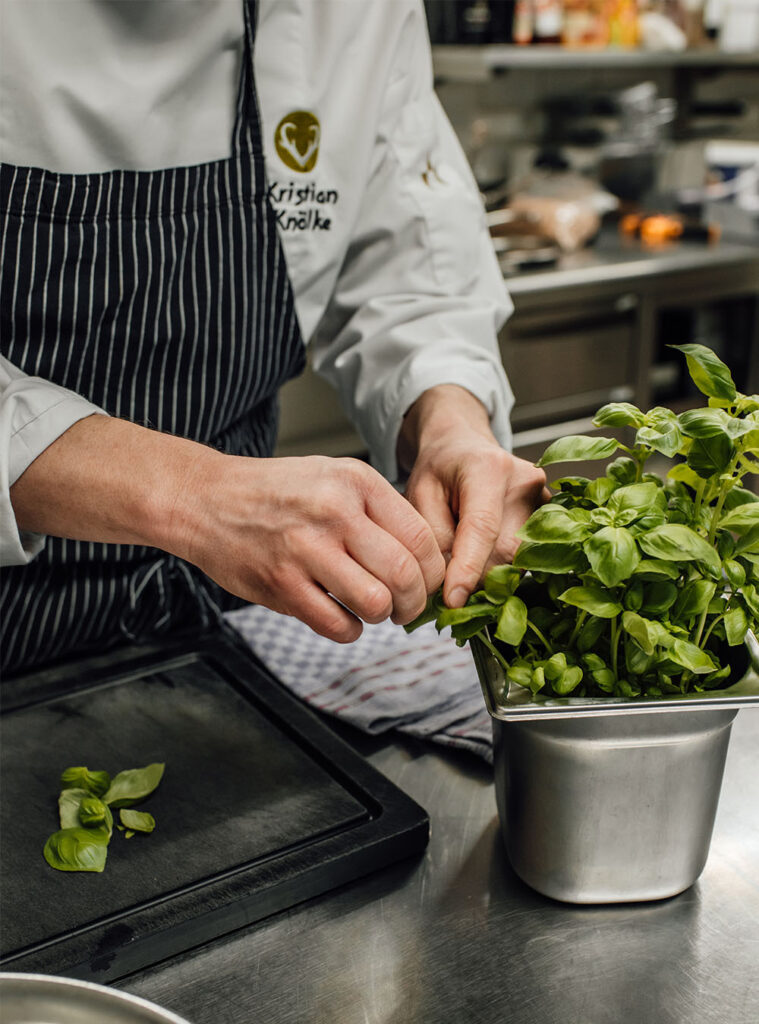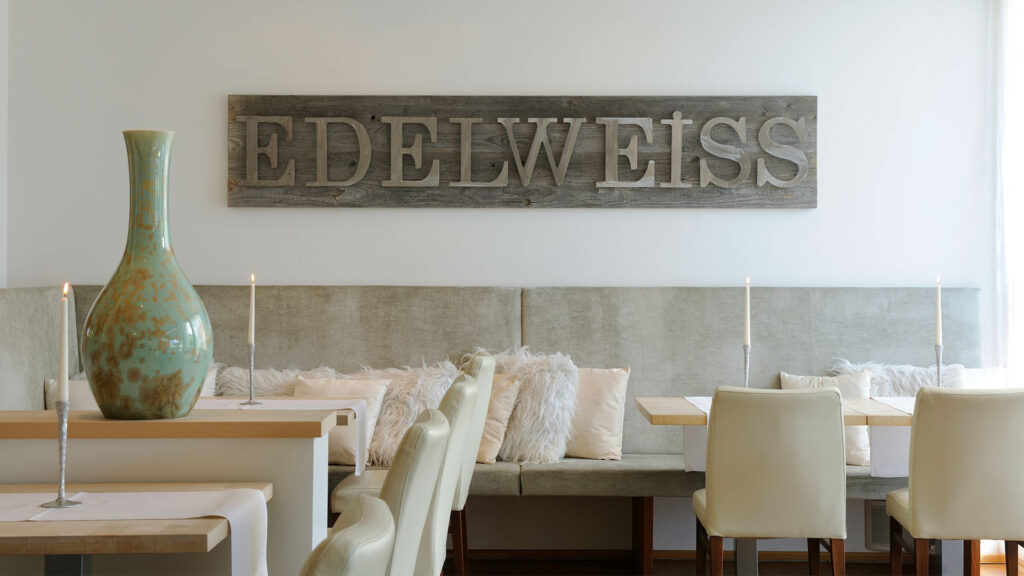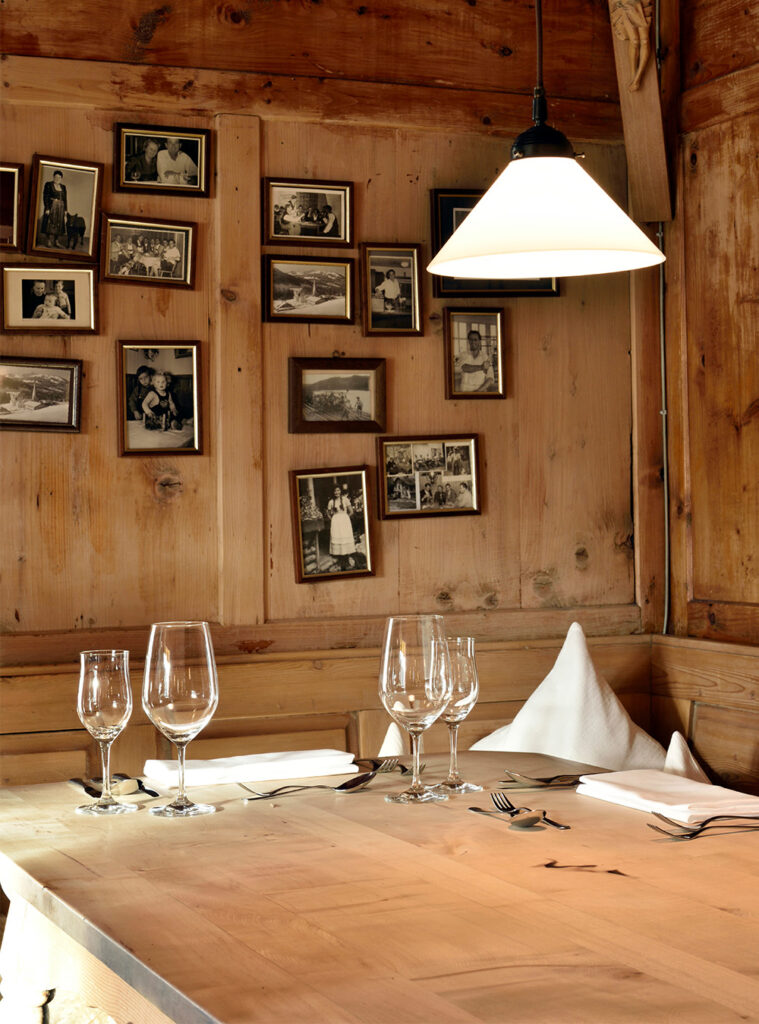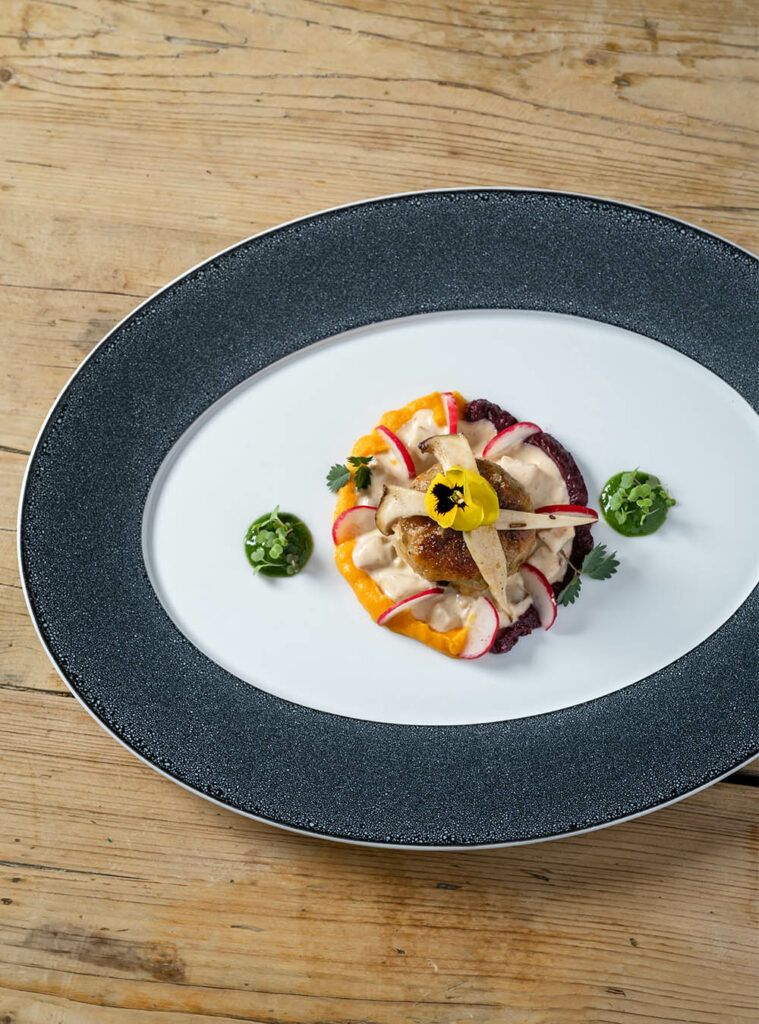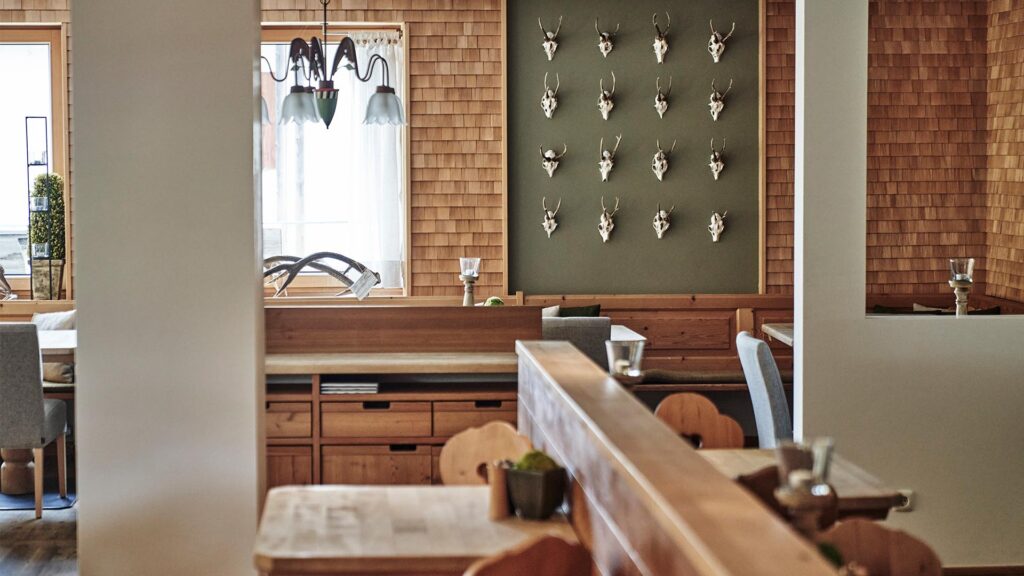 Its 'slow food' philosophy means the menu is in harmony with the seasons and local suppliers, right down to the delicate wildflowers adorning each plate. When he is not rambling through woods and meadows, Chef Kristian Knölke works personally with the Pichl family, owners of the Häusler Fresh Service, who buy up the entire apple harvest from three apple farmers in autumn and store it by putting the apples into a kind of hibernation – so the HUBERTUS kitchen receives fresh Lake Constance apples all year round.
Chef Nic Vanderbeeken & Chef Yusuf Milyardi at Viceroy Bali, Ubud – Indonesia
A collection of gravity defying, thatched villas set on the edge of a steep ravine, Viceroy Bali overlooks the Petanu River gorge in Bali's mountain foothills. In this mystical setting, diners are spoilt for choice between Apéritif Restaurant & Bar, overseen by Belgian-born Nic Vanderbeeken, and Cascades Restaurant, headed up by Yusuf Milyardi.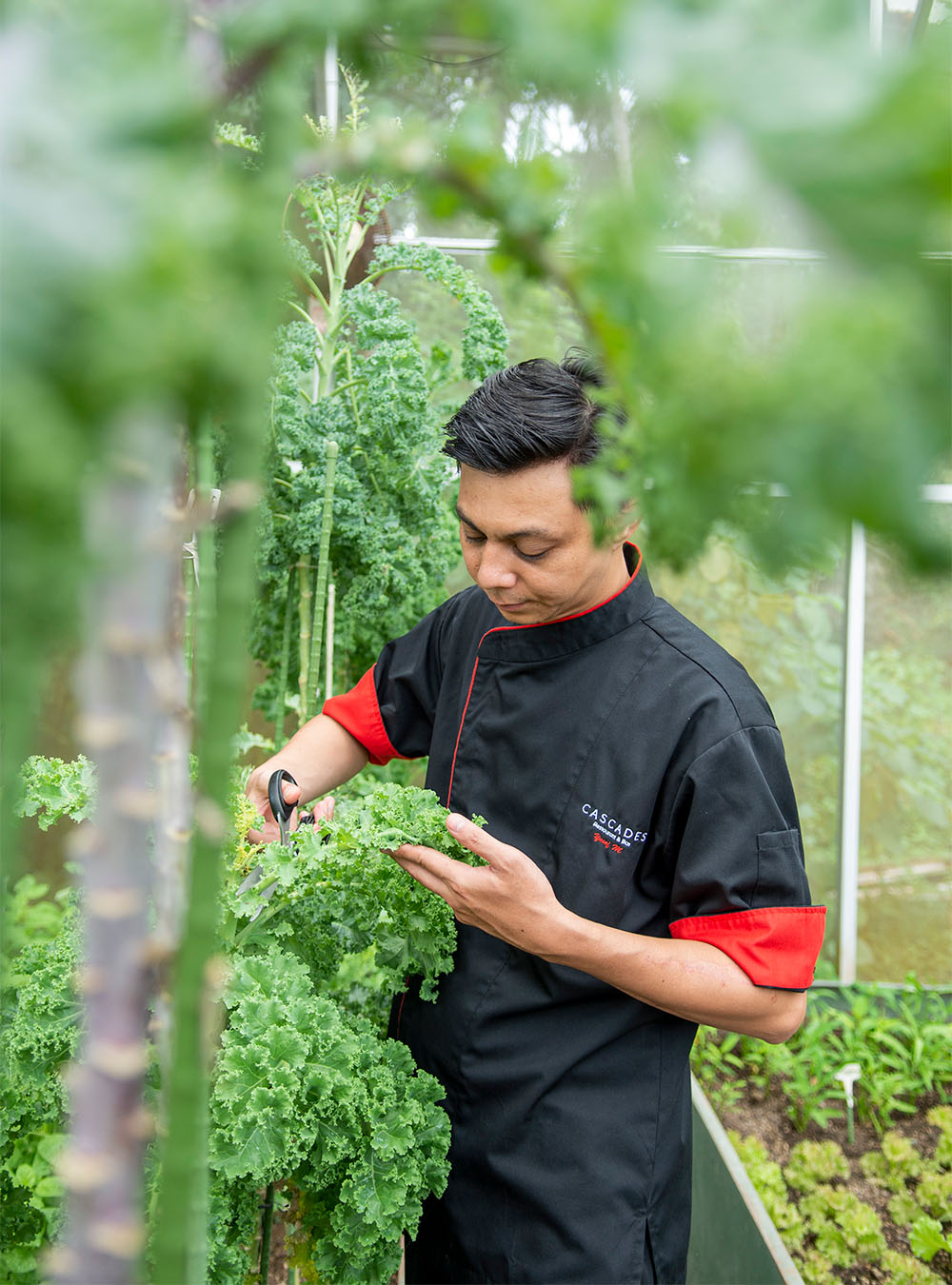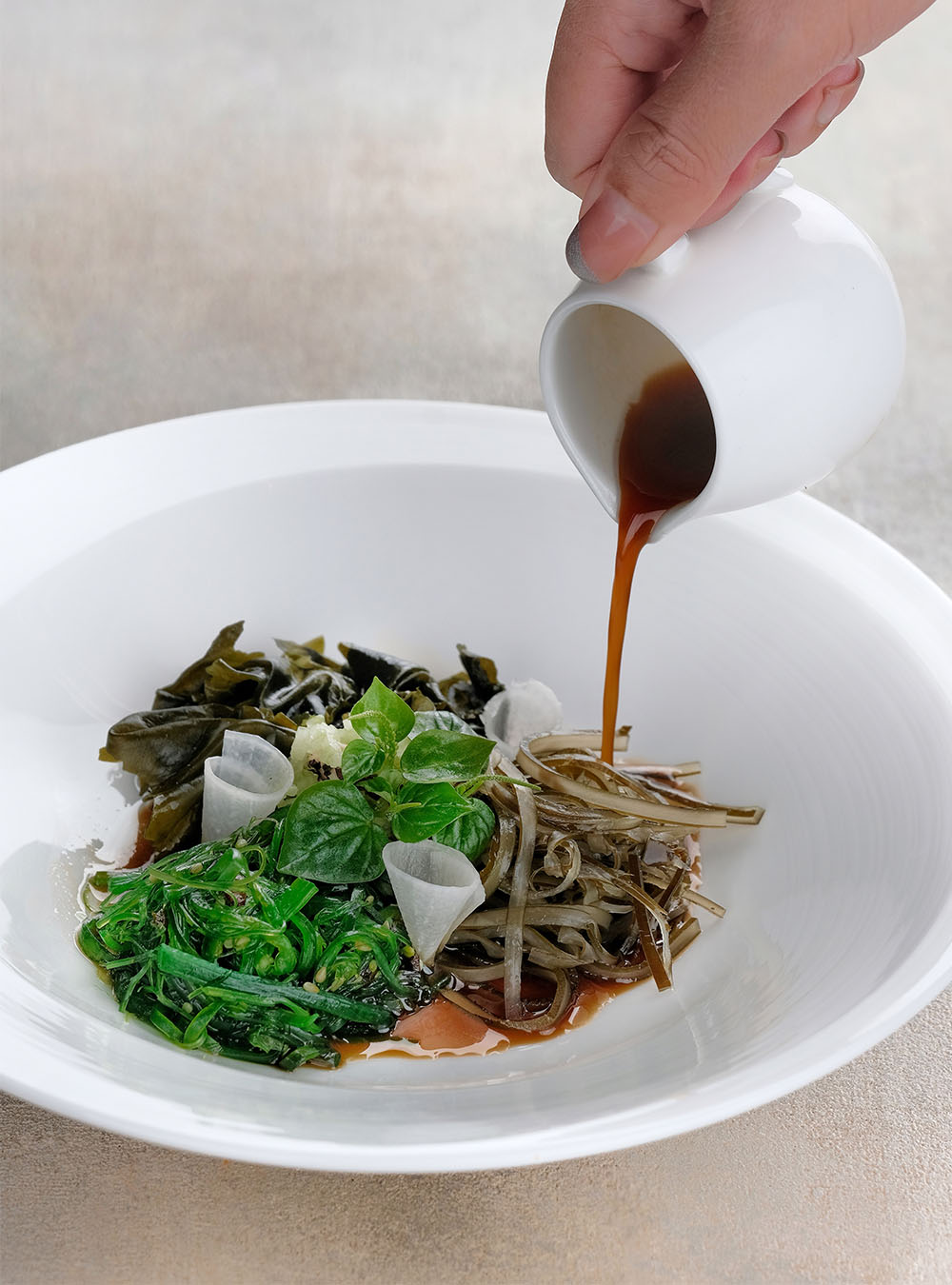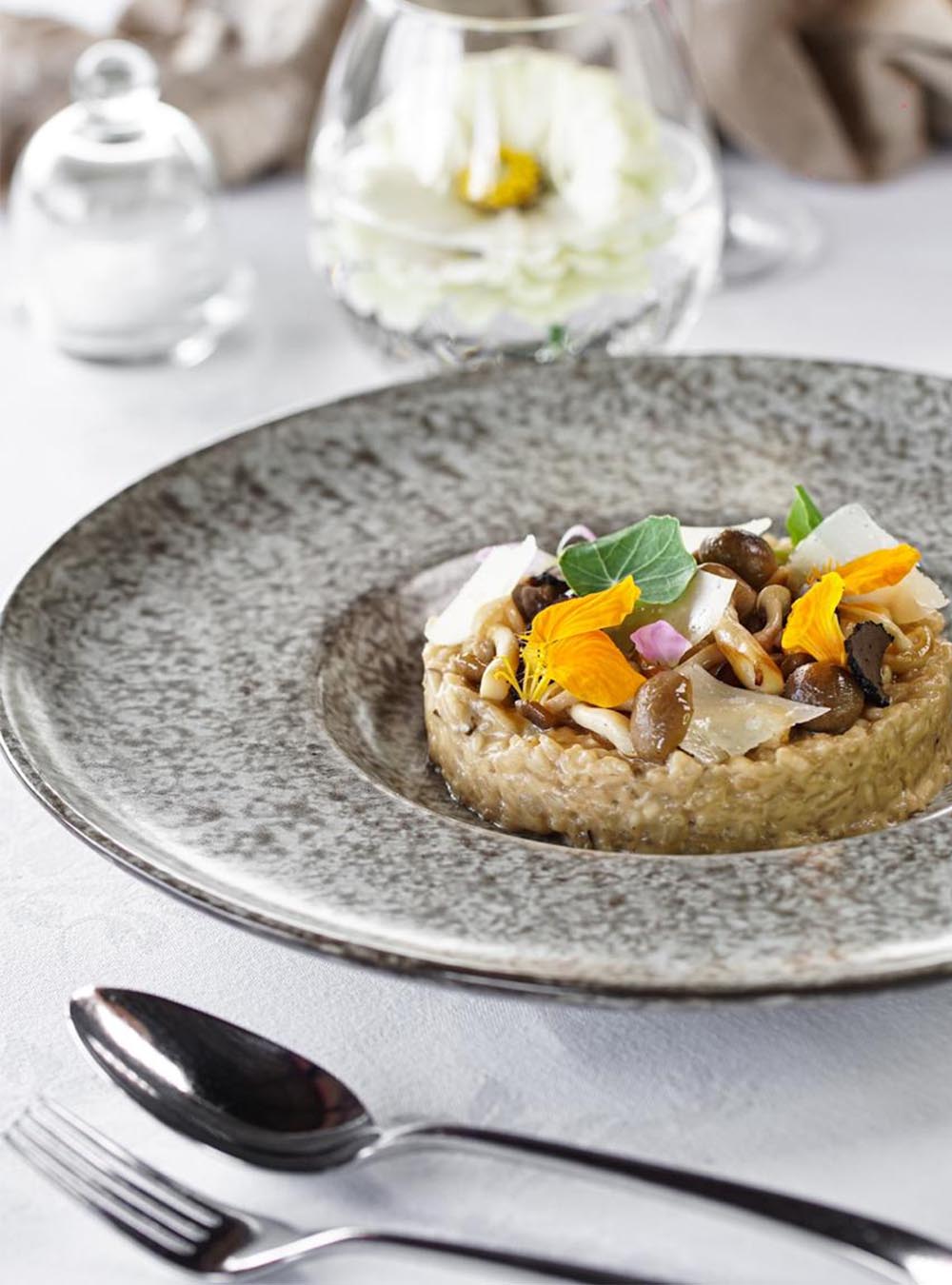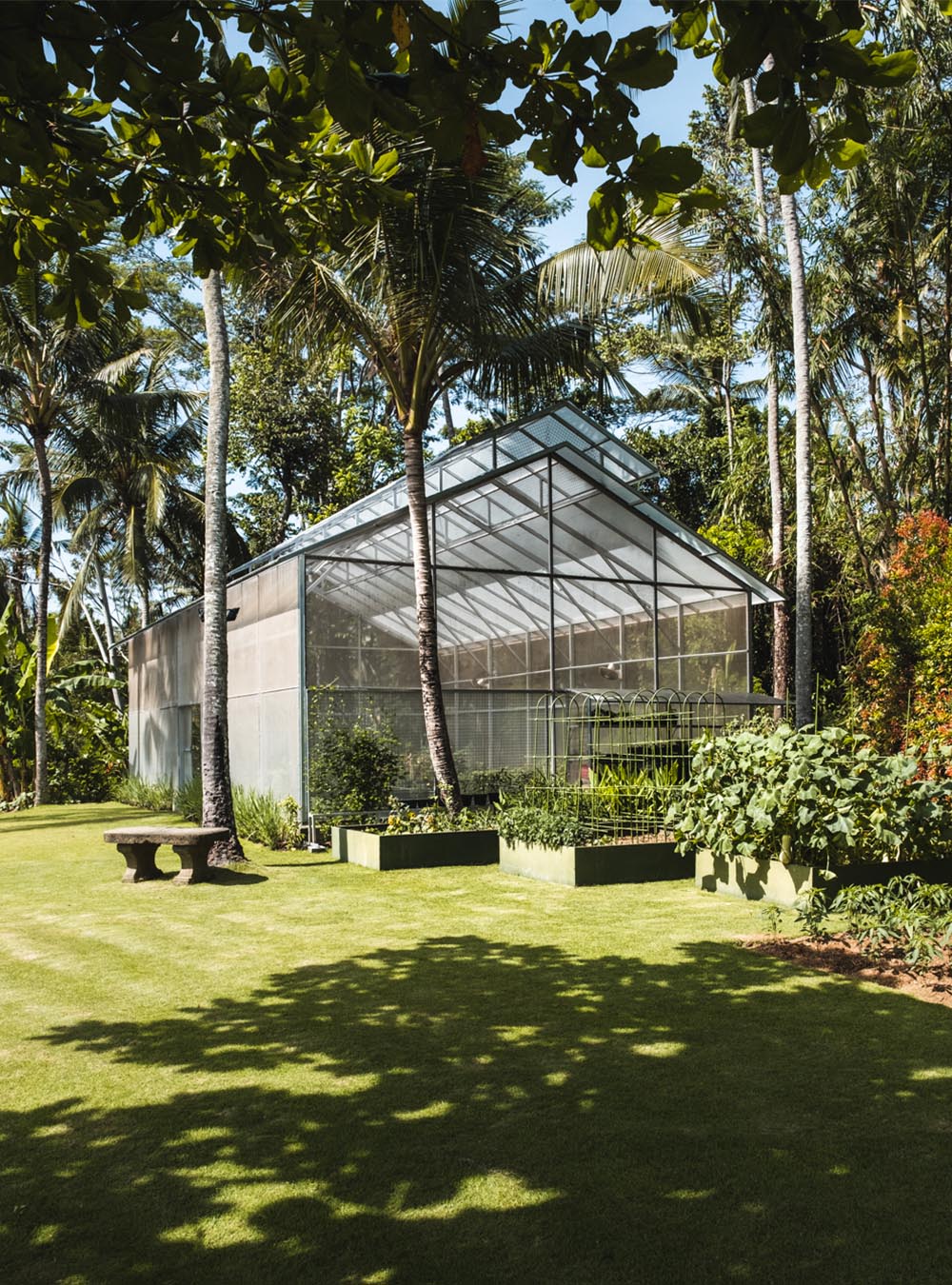 The 1920s-inspired Apéritif offers an extensive vegan tasting menu, including Heirloom Tomato and Tofu served with six-month miso. As one of the few restaurants in Ubud with an organic greenhouse, Cascades sources an abundance of fresh herbs and vegetables from its very own gardens – expect kale and pumpkin salads with tahini yoghurt and candied pumpkin seeds, plus Wakame and Kombu with yuzu dressing.
Chef Francesco Paladino at Naturalis Bio Resort & Spa, Puglia – Italy
In the heart of the Martano countryside lies an ancient farming village, which has been respectfully brought back to life as Naturalis Bio Resort & Spa. The renewably powered resort is dedicated to enhancing the natural flora of Salento such as groves of olives, pomegranates, citrus fruits, and figs, farmed using regenerative agricultural practices which also cultivate the bounty of Aloe Vera plants on the 20 hectare Naturalis estate. Tour the gardens with Chef Francesco to fill a trug with colourful, fresh ingredients for the table, before sitting down to dine on the terrace under fig trees to relish the flavours of the terroir around you.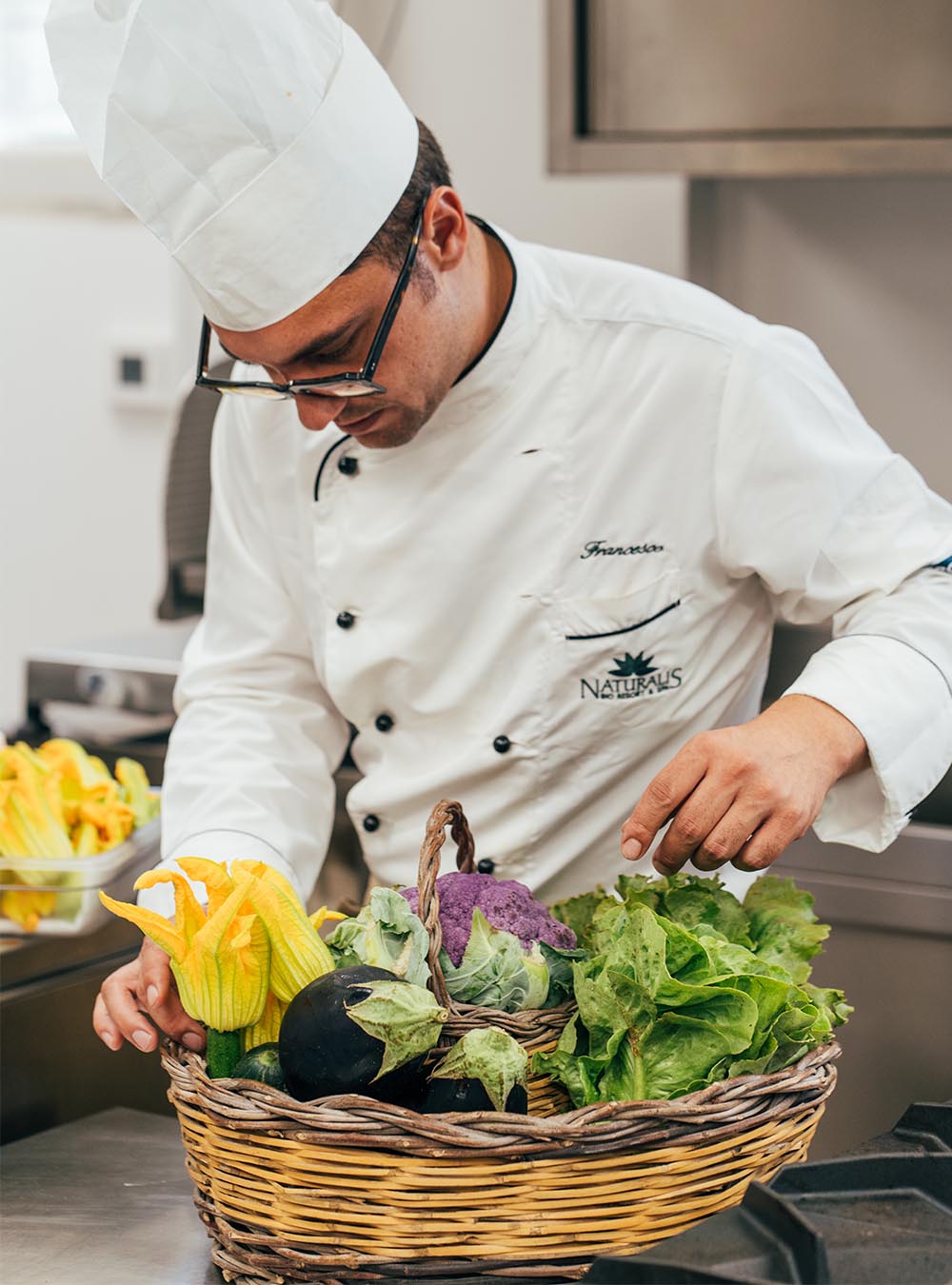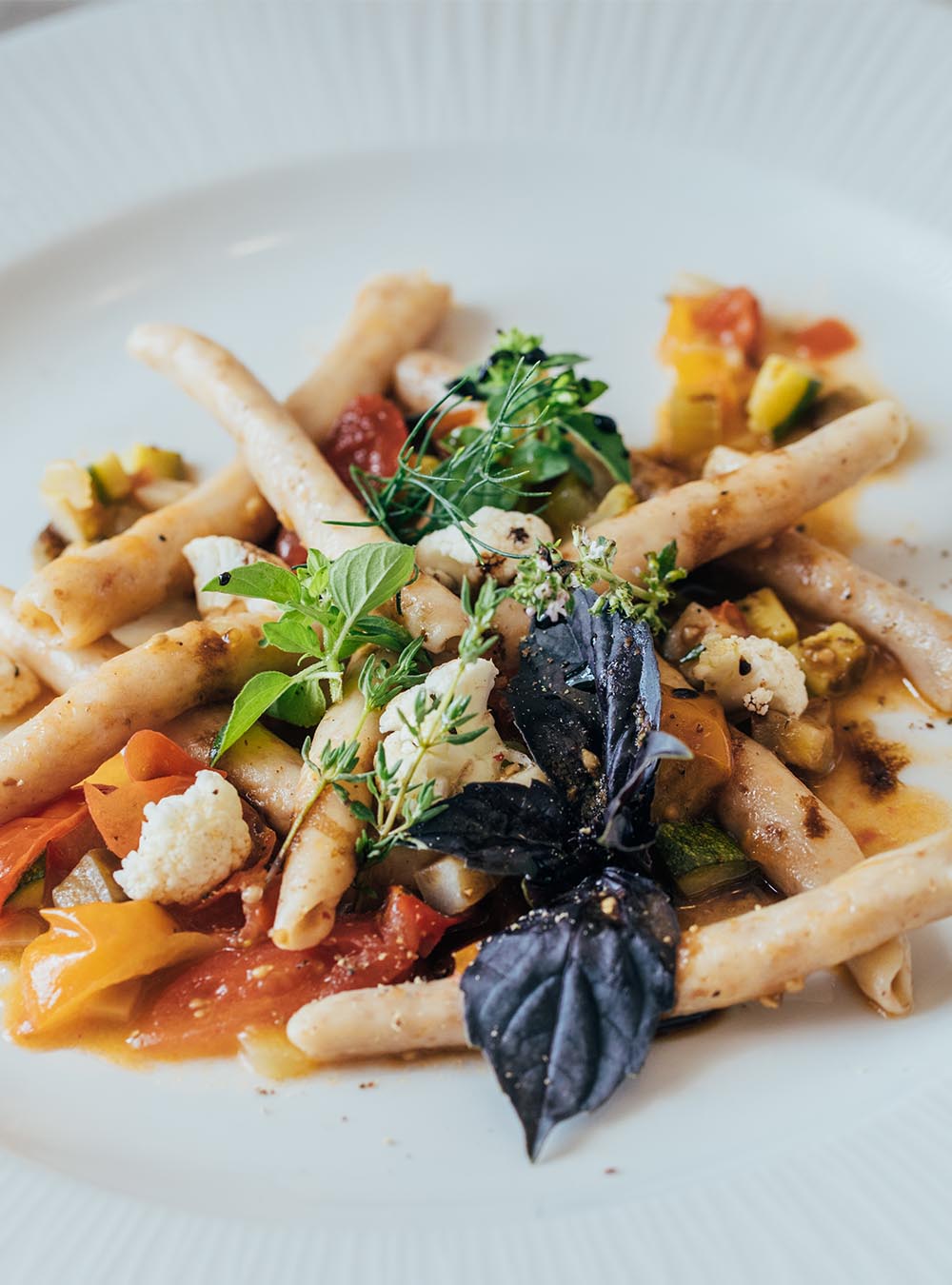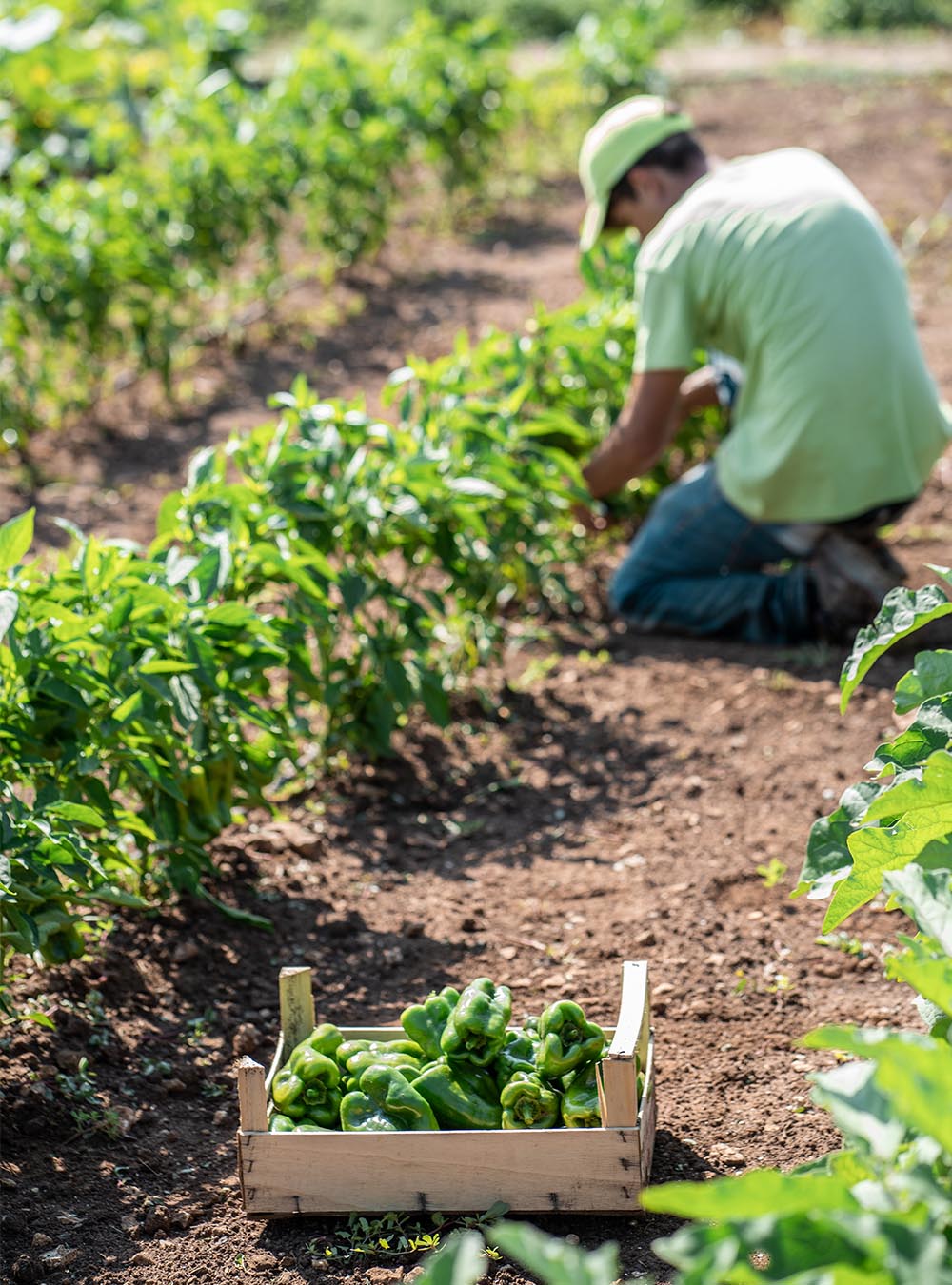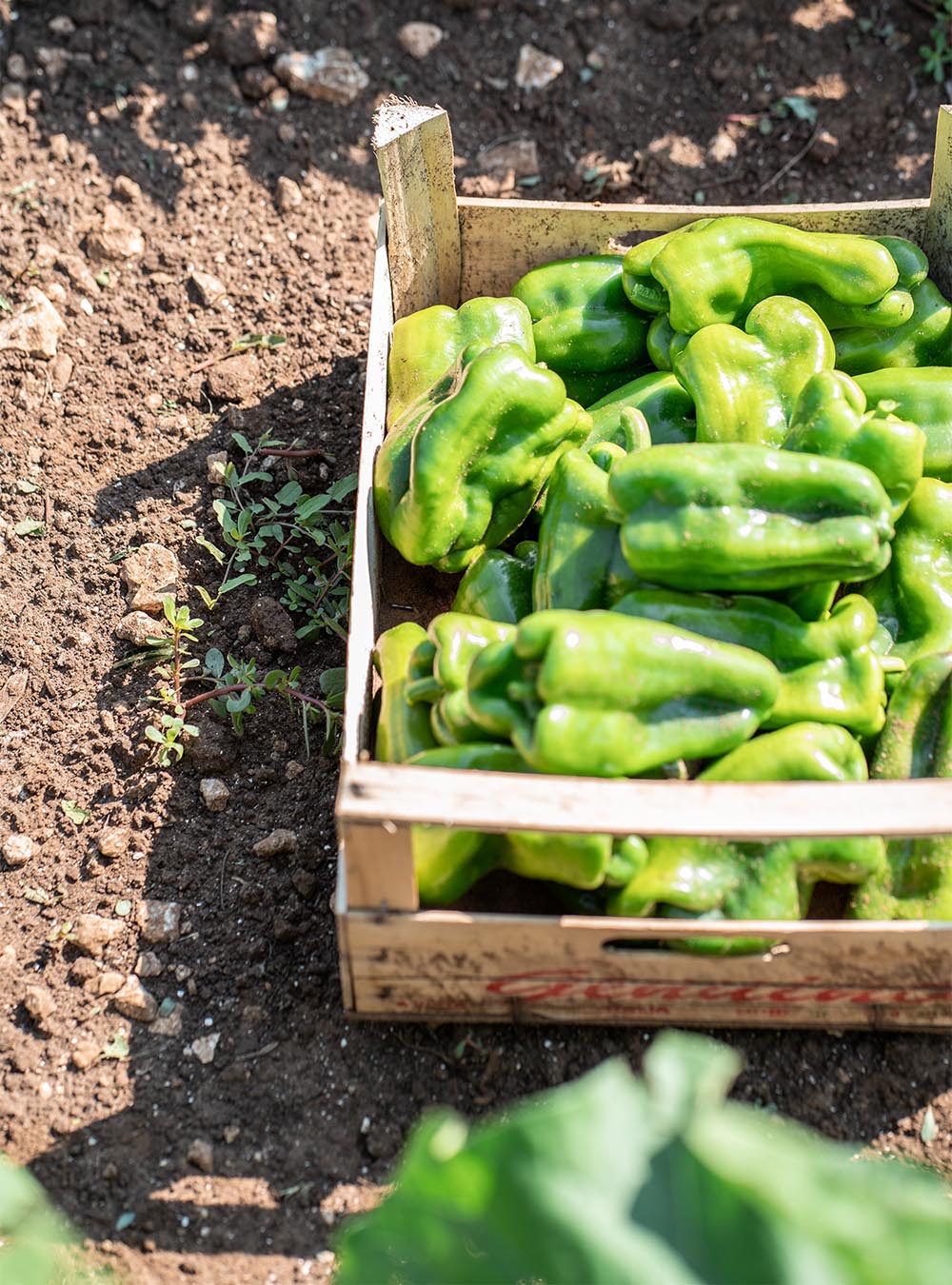 The 'zero-kilometre' concept restaurant features a carefully curated vegetarian menu which is based on seasonal vegetables, picked daily by Chef Francesco and farmers in the organic garden. One of the most popular starters is the 'Zucchina Naturalis flower' stuffed with local dairy products and an excellent caciocavallo podolico cheese from Foggia aged in a cave, a slow food presidium, and then later cooked in tempura.
Chef Andreas Rosenkilde at Nimb Hotel, Copenhagen – Denmark
Nimb Hotel is a refined, truly sophisticated place with gorgeous rooms and suites all beautifully styled with the clean lines and simple forms of Danish design. Diners have direct access to the many culinary delights of the Tivoli Gardens, including vegetable-focused restaurant Gemyse. Housed in a light-filled greenhouse, the chefs at Gemyse work closely with local farmers who specialise in organic produce to create the signature 'Around the Garden' tasting menu, which features the likes of stuffed kohlrabi with pumpkin and vadouvan, carrot tartare with kimchi and pickled mustard, finished off with pear, honey ice cream and pistachio.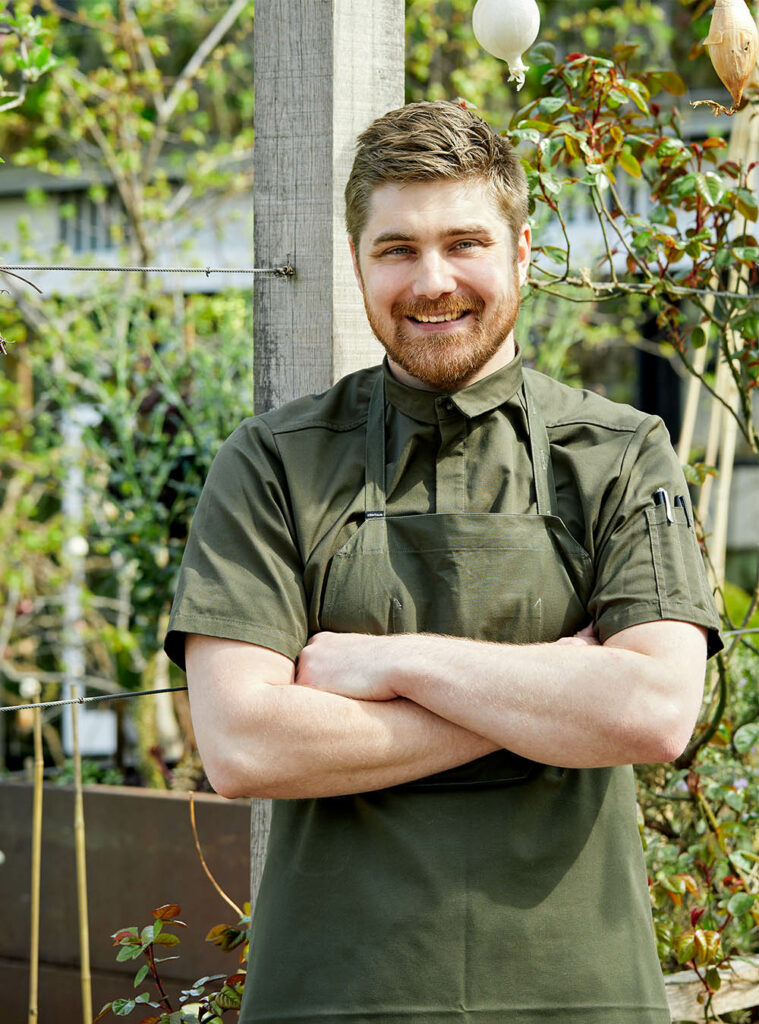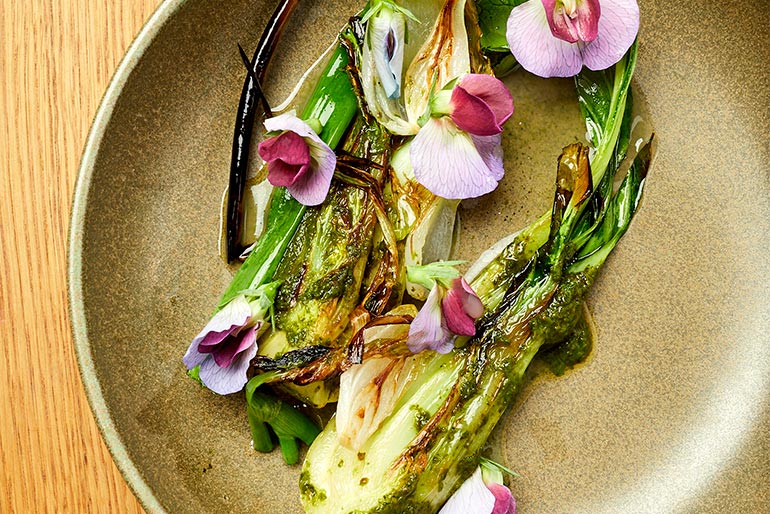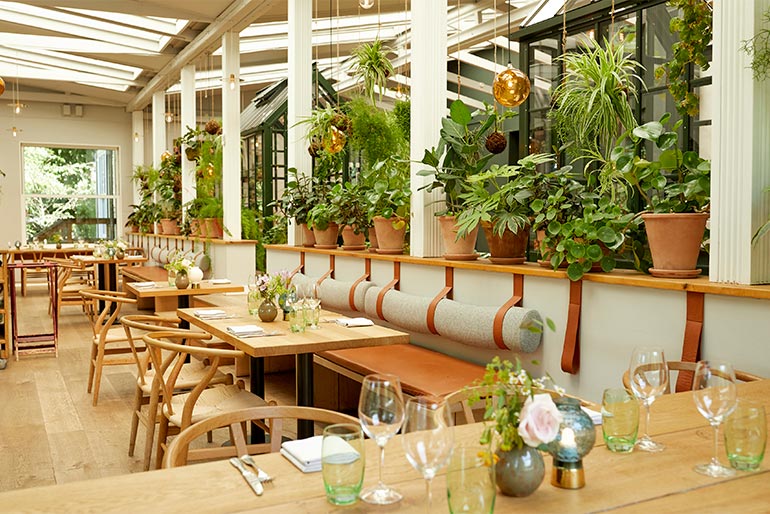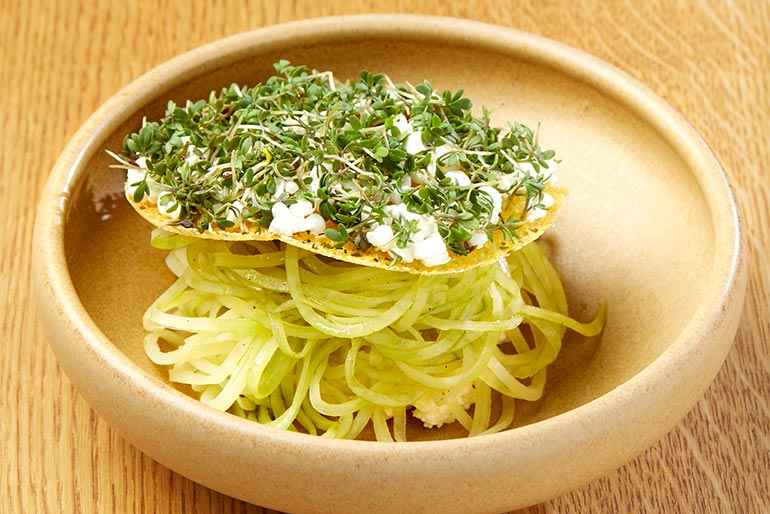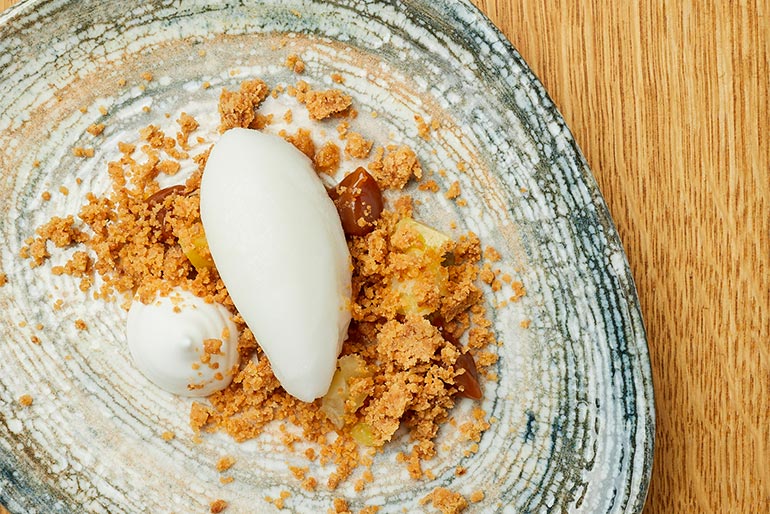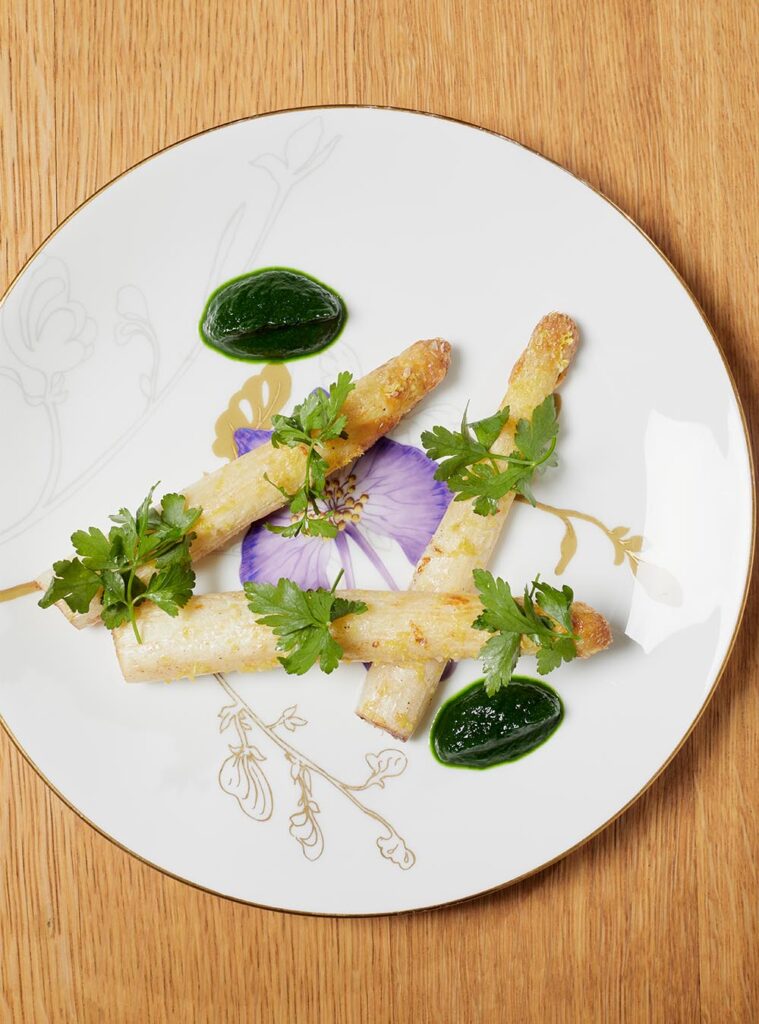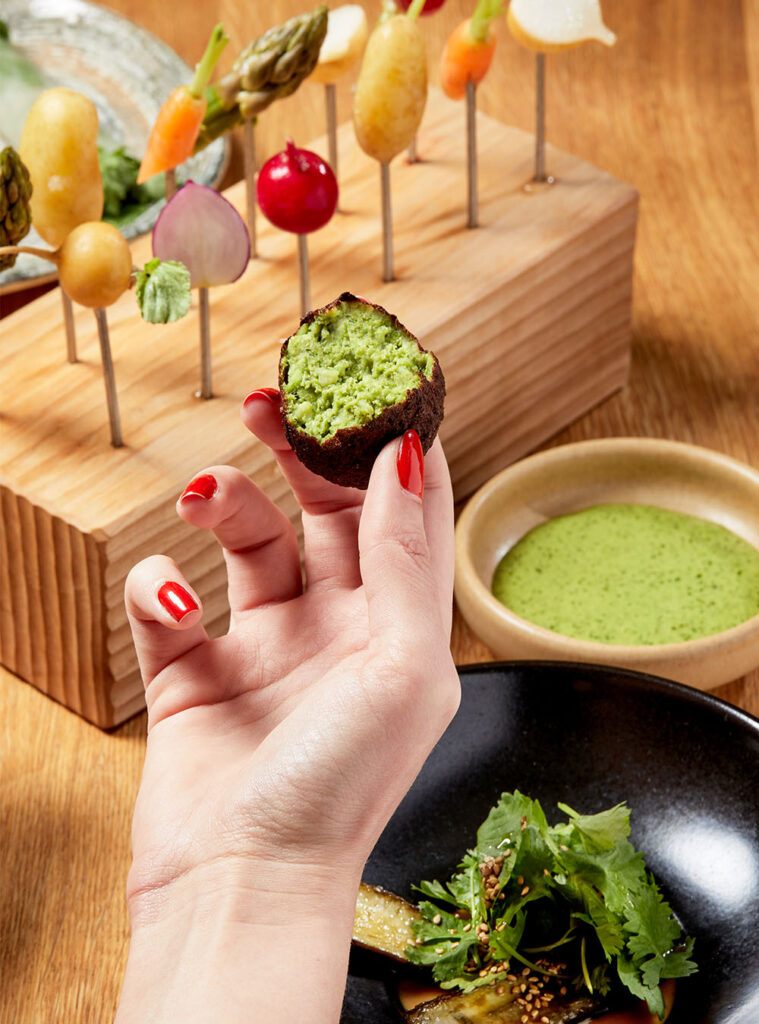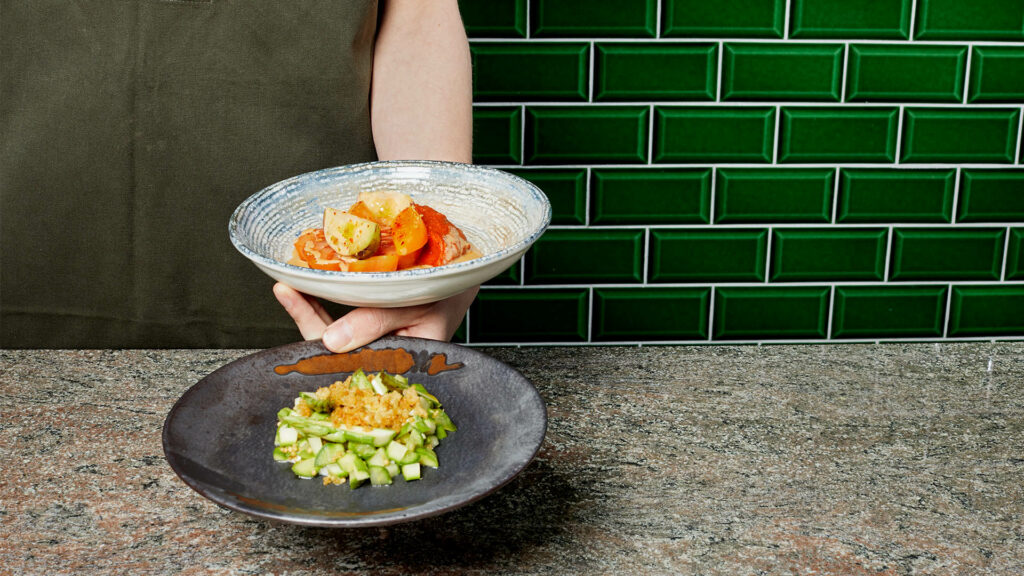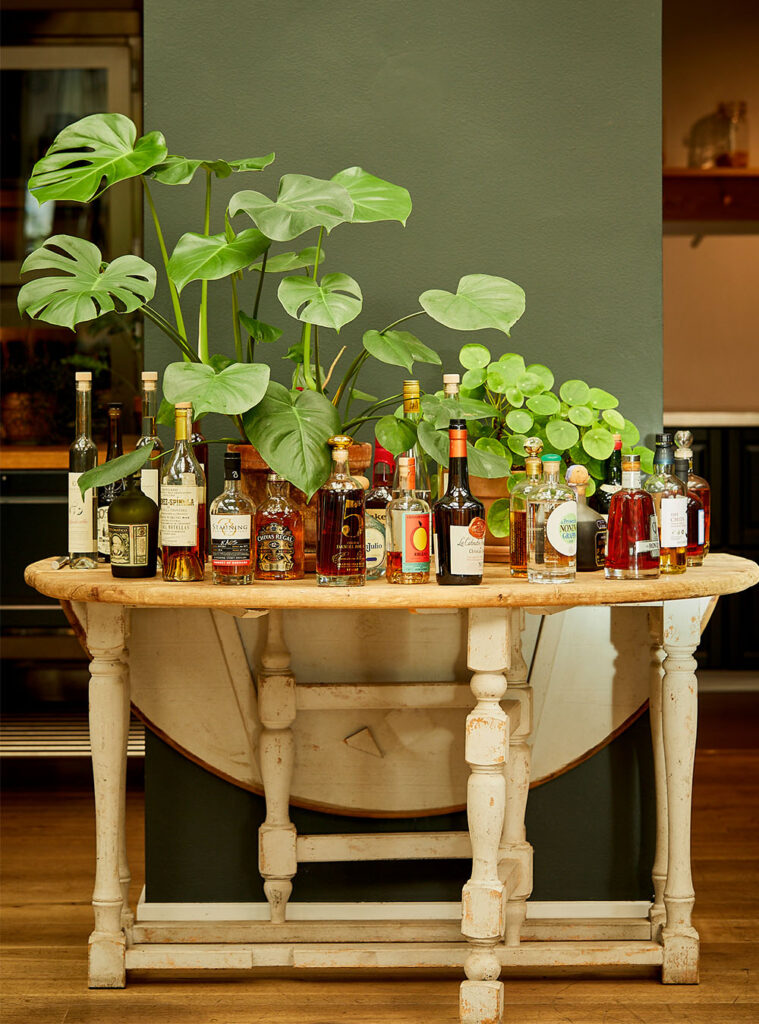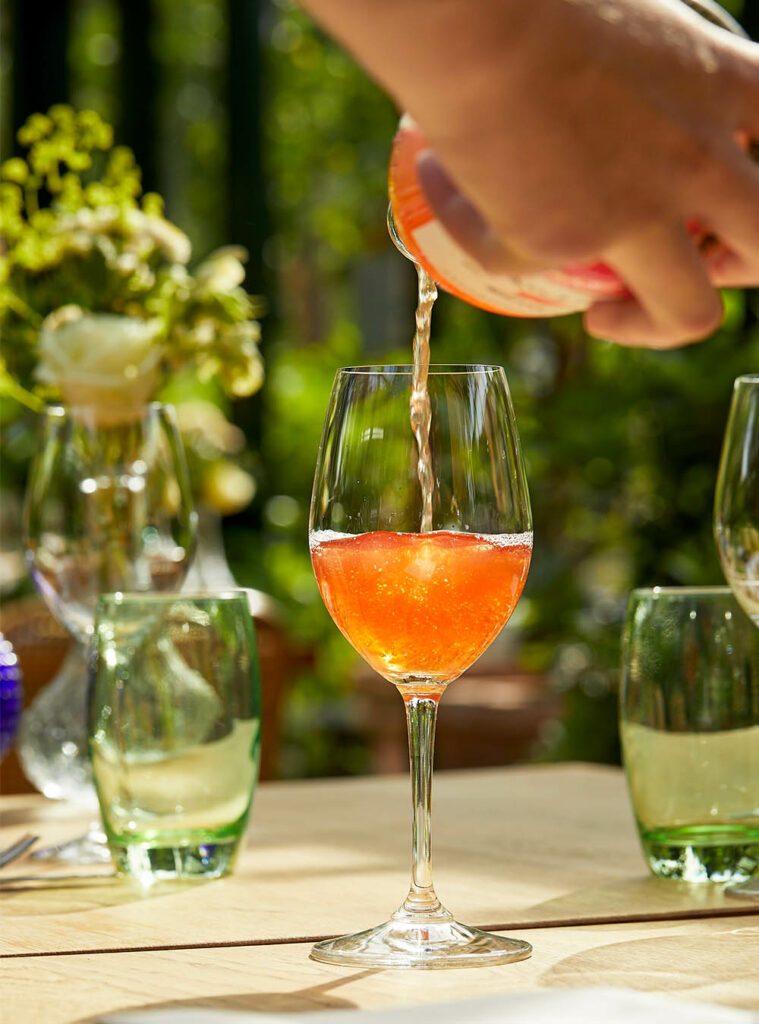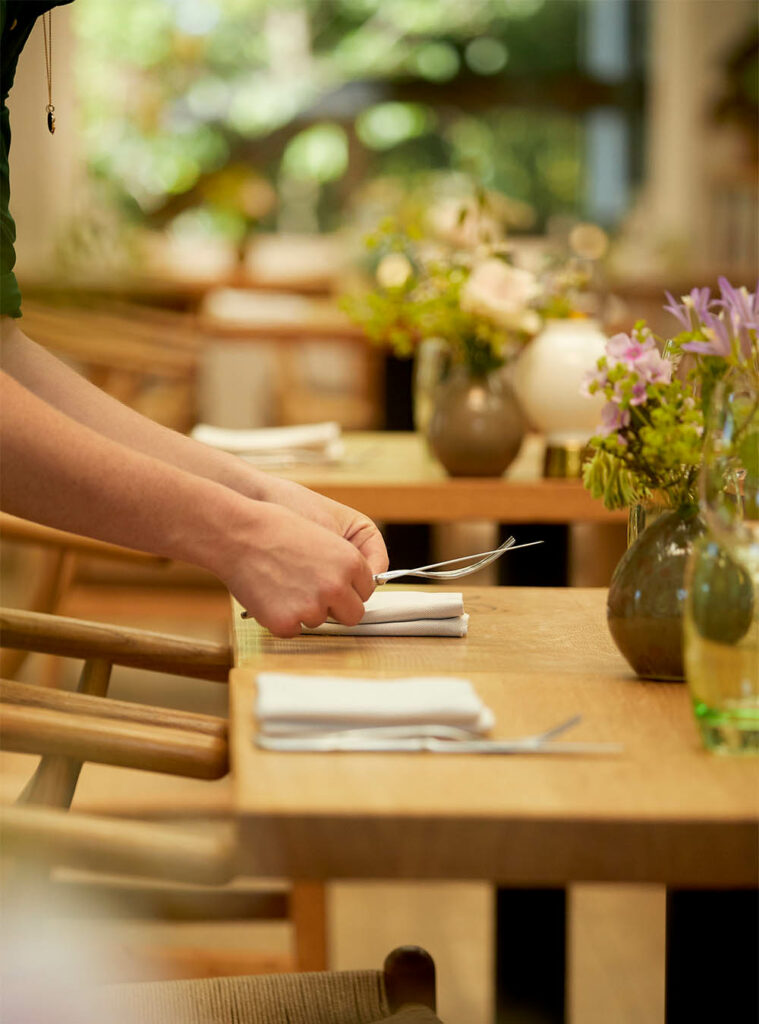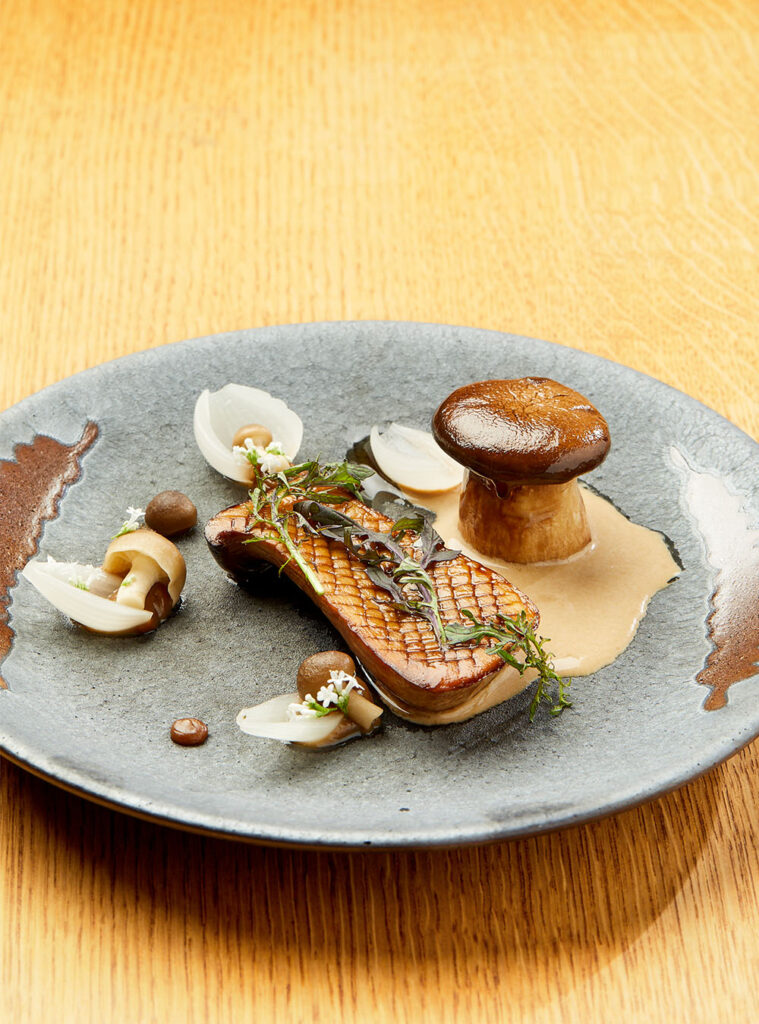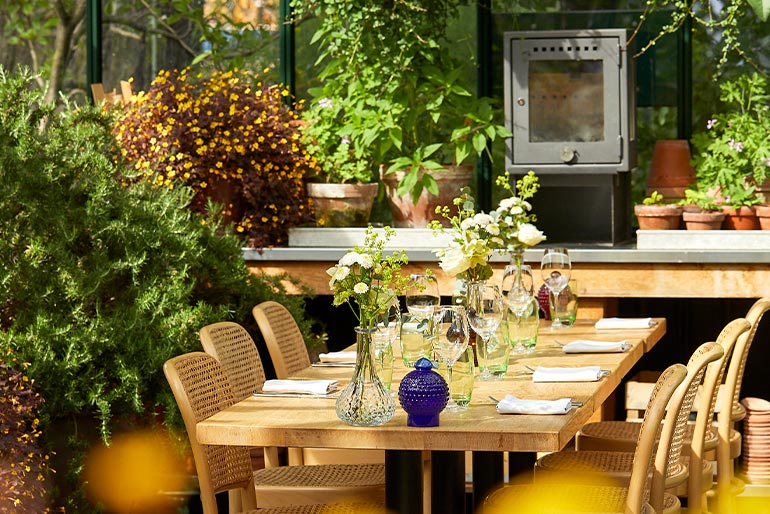 Guests can also step inside Gemyse's kitchen garden and warm up by the campfire while baking twist bread over the embers, followed by a delicious pumpkin soup in the greenhouse, while creating imaginative chestnut animals in the chestnut workshop.
Supawan Noomai, Executive Chef at Keemala, Phuket – Thailand
Tucked into the tropical Thai forest, the villas at Keemala seem suspended from the canopy itself. The resort's 'Enchanted Garden' supplies almost half of the vegetables and herbs which are served daily by Supawan Noomai and her sustainably-minded culinary team. Organic herbs that form the foundation of Thai cuisine are also grown on-site, from basil to chili, galangal to lemongrass, and kaffir lime.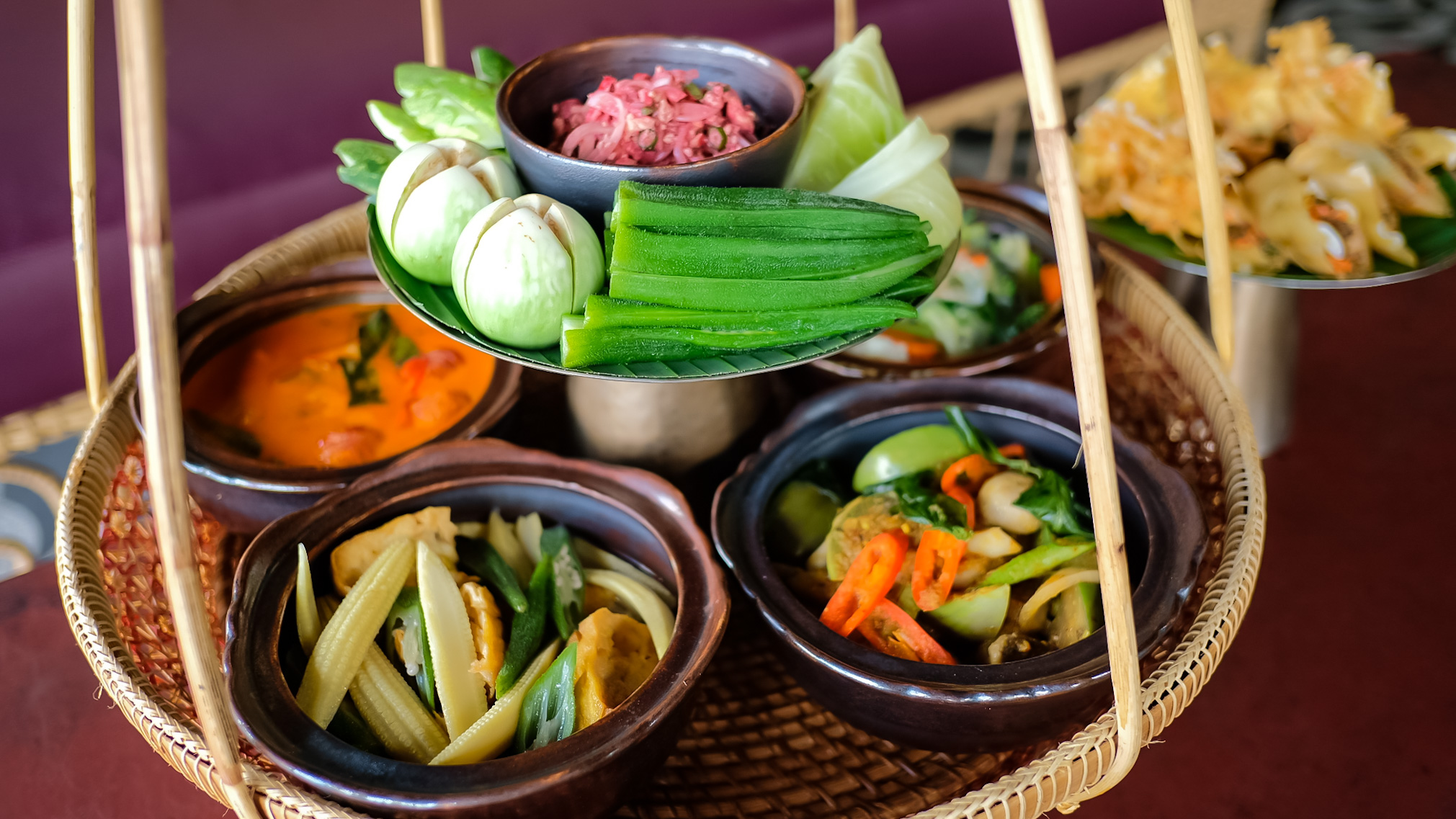 Seasonal fruit such as mango, rambutan, starfruit, mangosteen, mulberry, and breadfruit grow in abundance here, with banana trees bearing fruit year-round. Each day, Keemala's gardeners collect straw and oyster mushrooms from the mushroom hut, along with a variety of hydroponic lettuce to be used in dishes such as the 'Vegetarian Samrab Phuket', a sharing course for two which showcases plant-based Phuketian cuisine.
Harsha De Silva, Executive Chef at The Fortress Resort & Spa, Galle – Sri Lanka
Designed in the style of a historic fort, The Fortress Resort & Spa is an exclusive beach retreat which encircles lush gardens and light-filled suites with individual plunge pools. Harsha De Silva gives Sri Lankan classics a contemporary twist in The Fortress Resort's three restaurants, which each take guests on a culinary journey.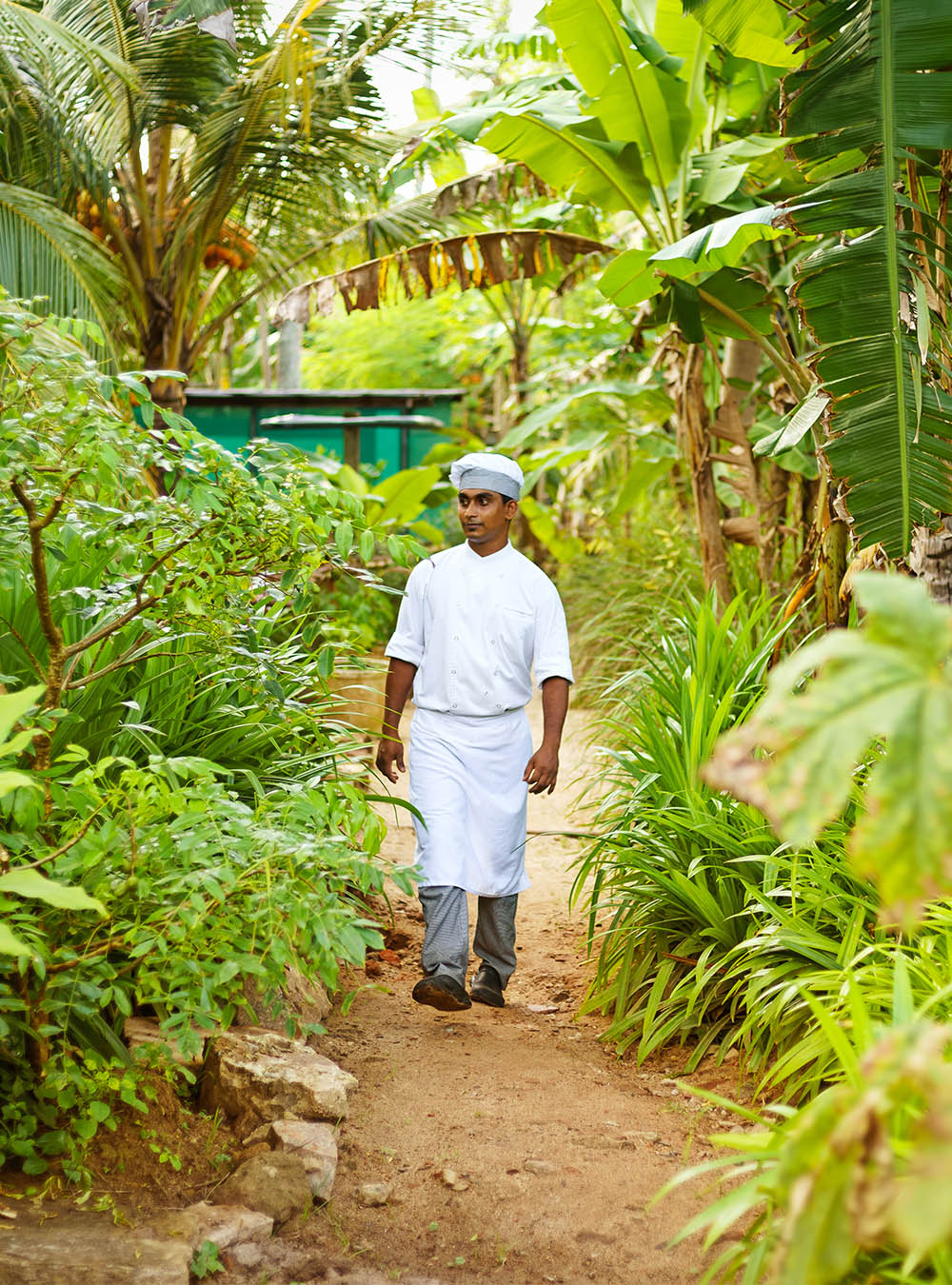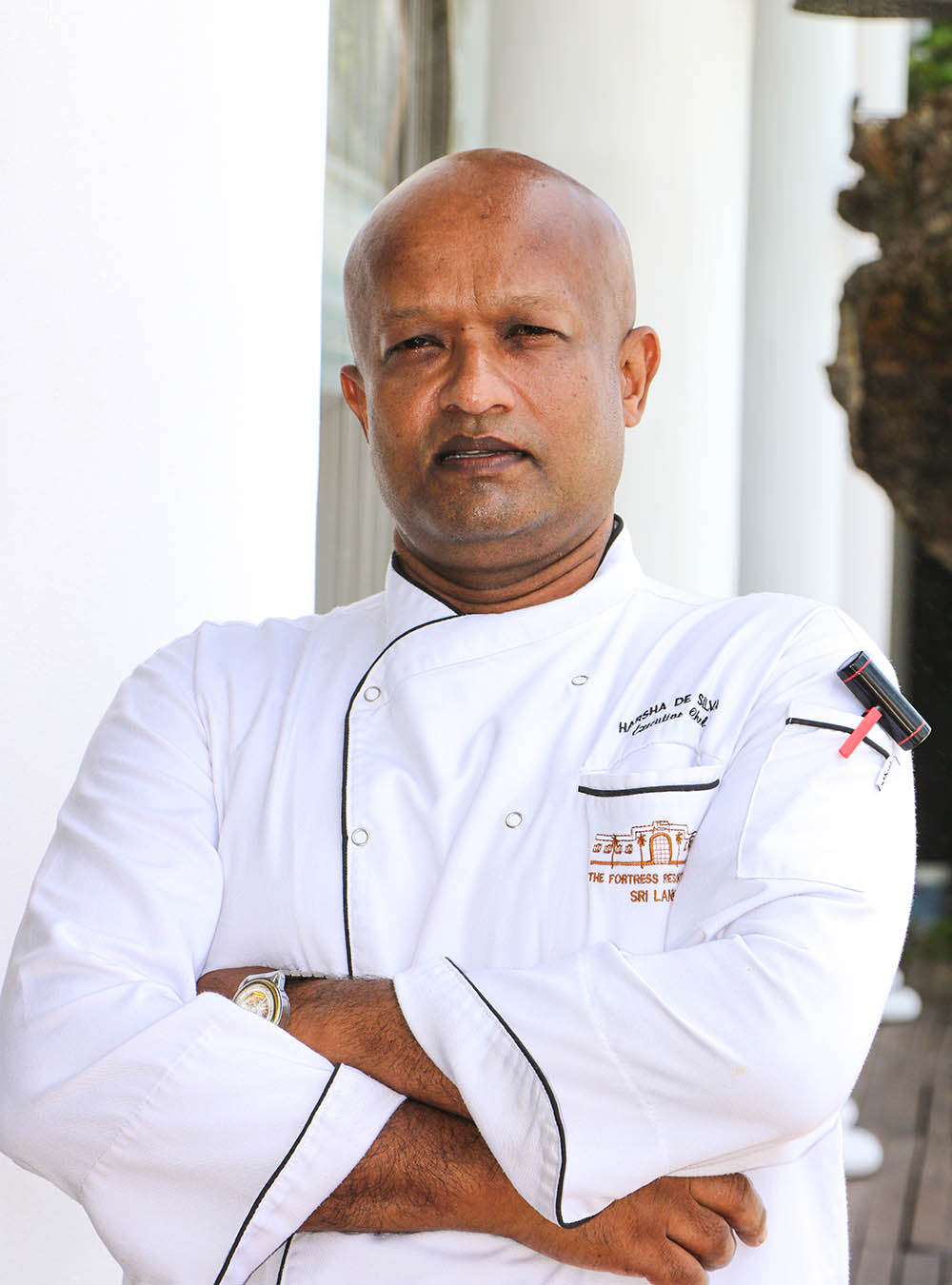 The on-site organic vegetable and herb garden provides fresh ingredients for the resort's Organic Garden Menu, which features the likes of herbal garden green with passionfruit dressing, and Kirala Sapodilla sorbet.
Executive Head Chef Douglas Balish at Grove of Narberth, Pembrokeshire – Wales
Wonderfully rustic in style and set within 26 acres of rolling countryside, the Grove of Narberth began life in the 15th century as a traditional Welsh house owned by the Bailiff of Tenby, and is now the first and only five-star hotel in south-west Wales.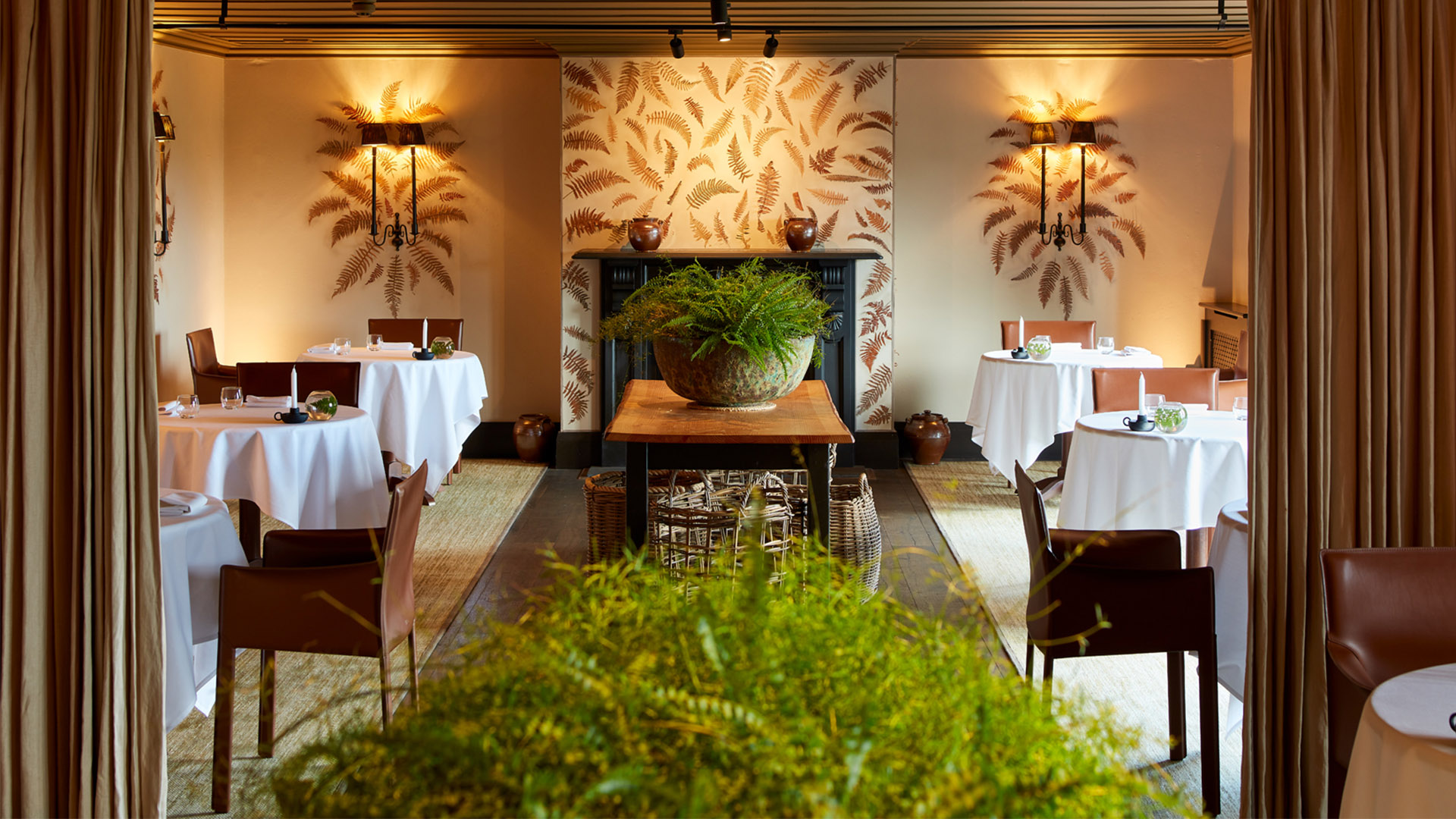 This food-led country retreat offers guests the best of both worlds with a choice between fine dining tasting menus at The Fernery overseen by the visionary Executive Head Chef Douglas Balish, and the more relaxed comfort food of the Artisan Rooms which make use of the very best Pembrokeshire produce, including potatoes, carrots, and tomatoes grown on the estate – there are usually at least five dishes which are completely homegrown, depending on the season.
Chef Ray Chen at Hotel Éclat Beijing, Beijing – China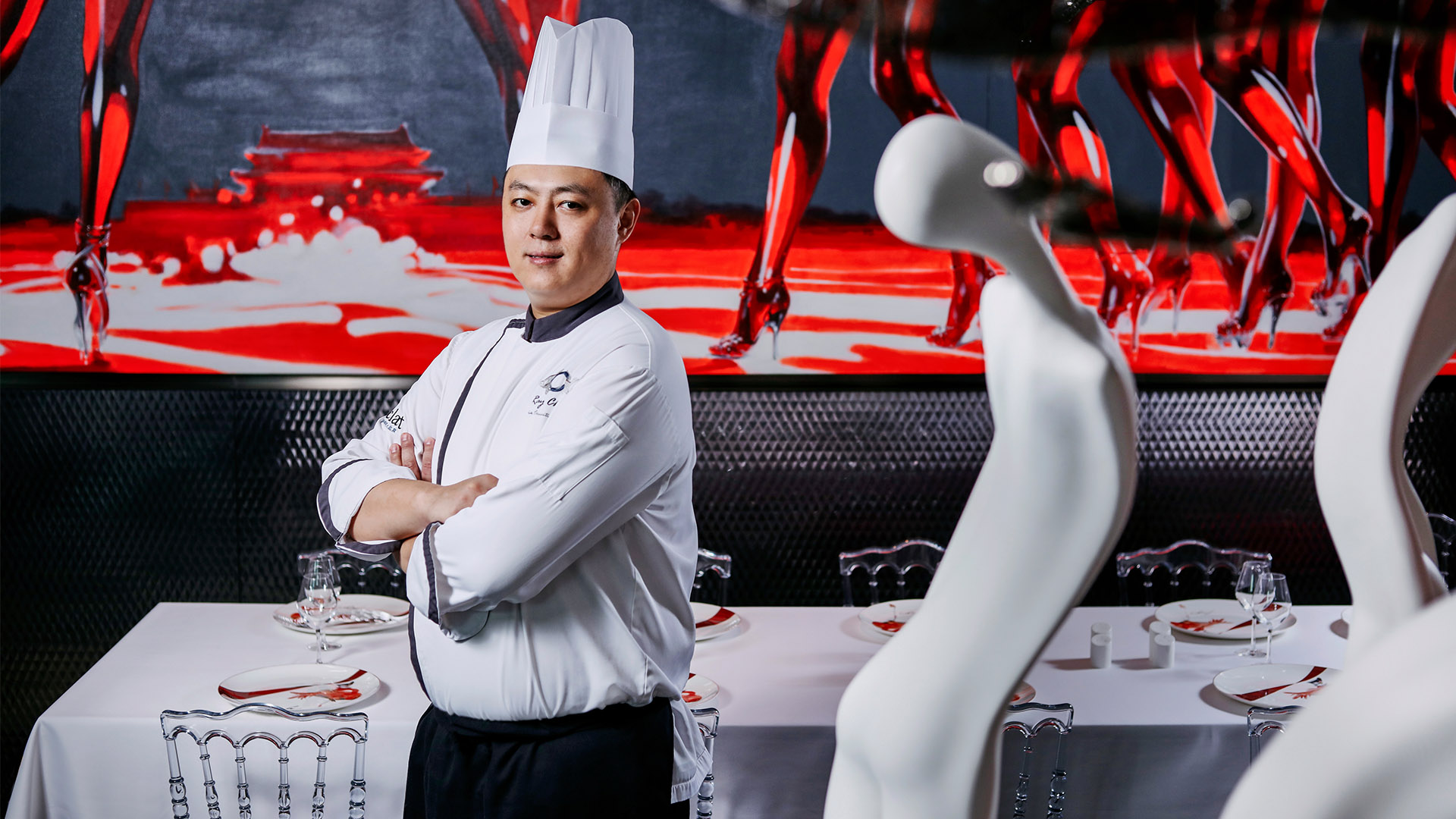 Modern, light and wonderfully spacious, Hotel Éclat Beijing is an all-suite boutique hotel located in Chaoyang, the Embassy District of Beijing. While the astounding art collection is usually the star of the show here, Chef Ray Chen has elevated the humble mushroom into a four-course tasting menu, including 'Yunnan Black Truffle Three Ways', 'Matsutake Consommé', and 'Mushroom Black Forest Dessert'.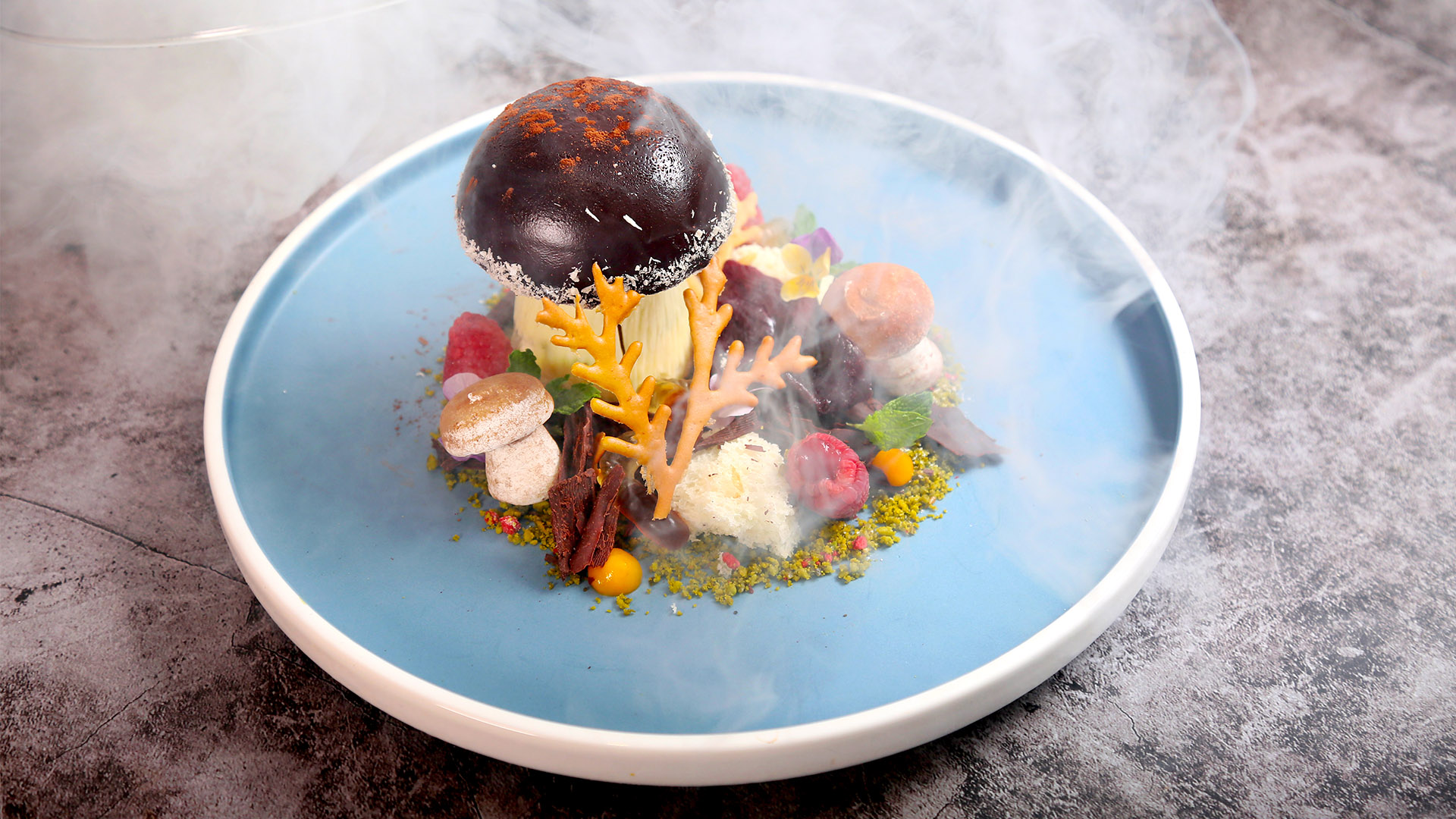 The chef sources all ingredients from the Yunnan province in the south-west of China, which is renowned for its mushrooms and truffles, seasonally picking up produce at the Sanyuanli local market which is close to hotel, known as the main agricultural shopping channel of the Xinyuanli area.
Chef Syariat Widyanto at Desa Hay, Bali – Indonesia
Tucked away amid the green forests of southern Bali, Desa Hay is an eco-sanctuary for considerate travellers. Exclusive to hotel guests, Ijo is a traditional Javanese joglo next to the main pool and gardens where a tranquil oasis has been created which you may never want to leave.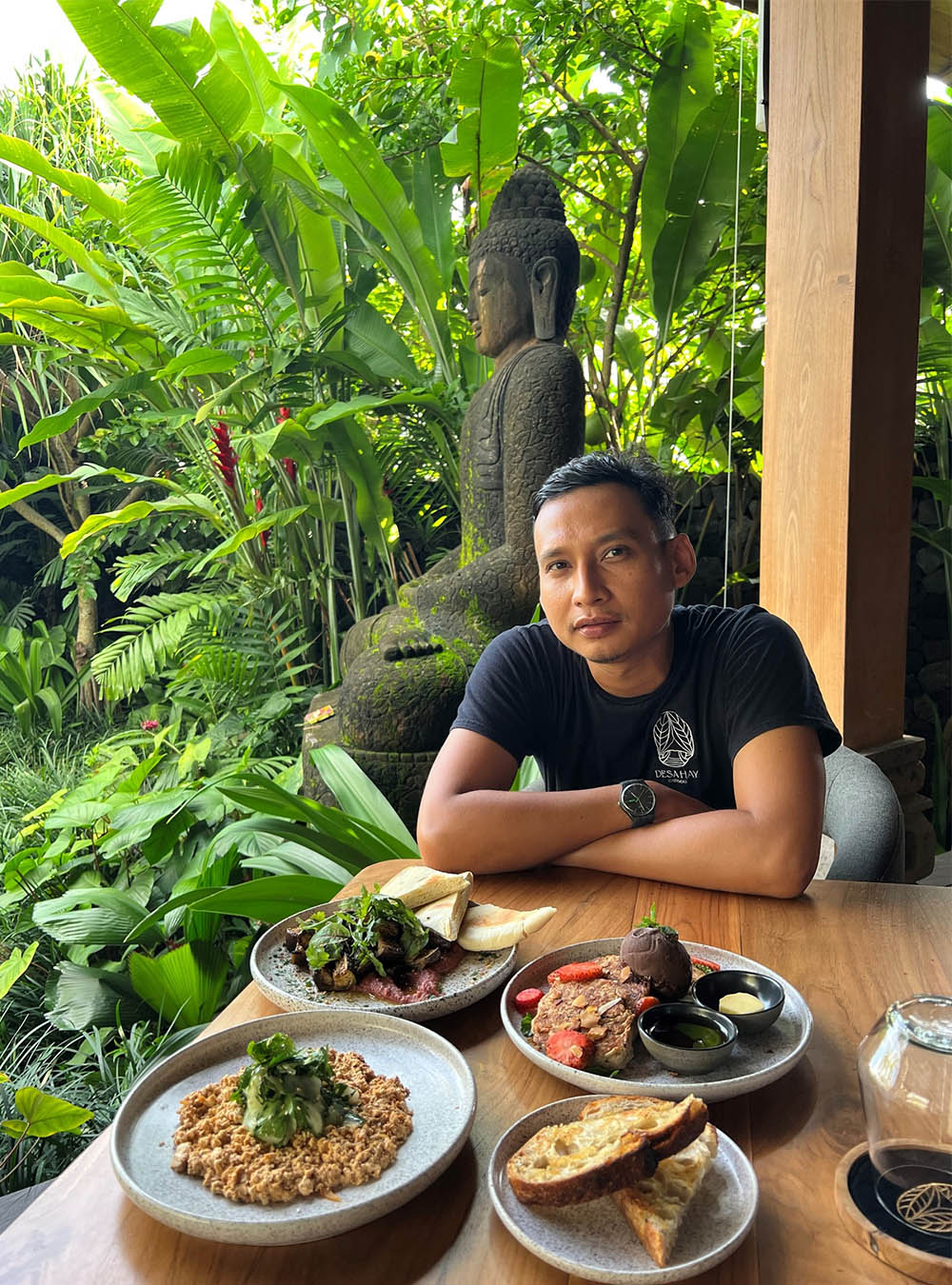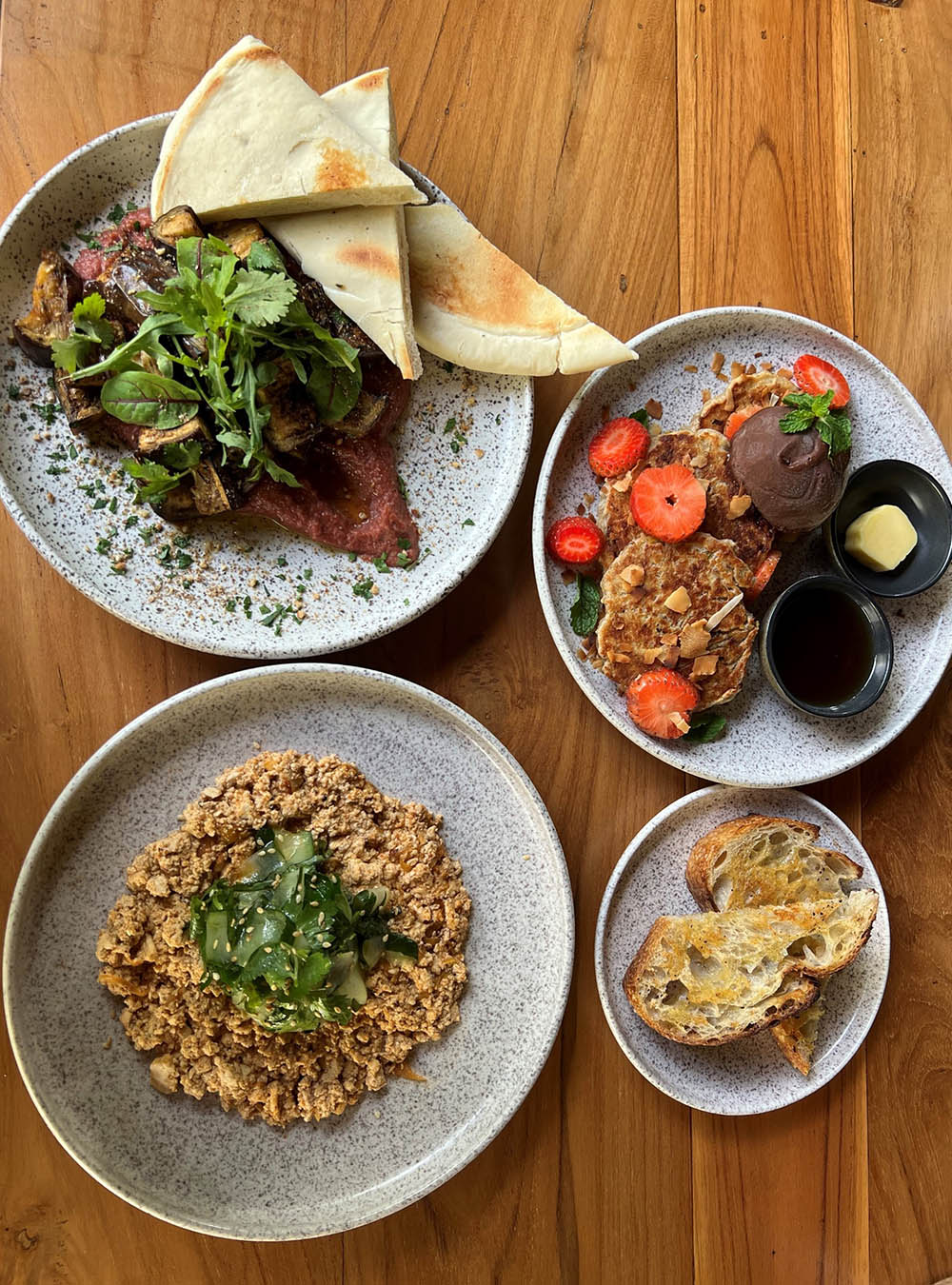 The menu of international-meets-Indonesian cuisine has been curated with traditional Indonesian favourites and a selection of vegetarian and vegan options. Each dish is locally sourced and lovingly made by Chef Syariat Widyanto and his culinary team, including banana pancakes, scrambled tofu, and roasted eggplant.
Head Chef Didier Robin & Hugo Genty at Château La Chenevière, Normandy – France
An 18th-century château surrounded by blossoming gardens and parkland close to historic Bayeux, Château La Chenevière gives guests the choice of not one, but two elegant dining options. Head Chef Didier Robin plates up Normandy's finest ingredients in Le Botaniste, working closely with the château's market gardener Pierre Vandaël, who lovingly tends La Chenevière's permaculture garden. Meanwhile, Hugo Genty heads up Le Petit Jardin, a seasonal restaurant set in the château's conservatory using vegetables from the on-site kitchen garden.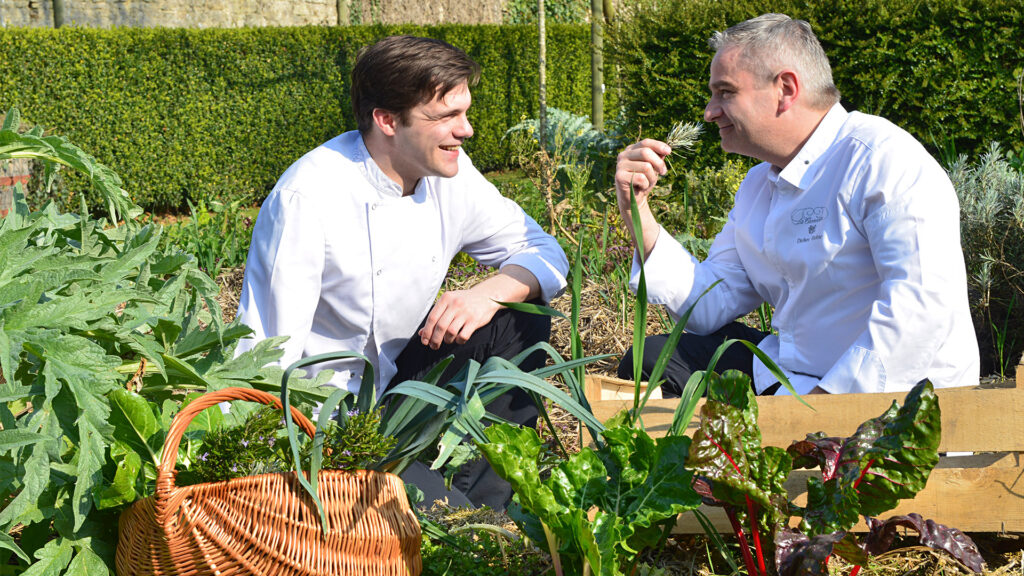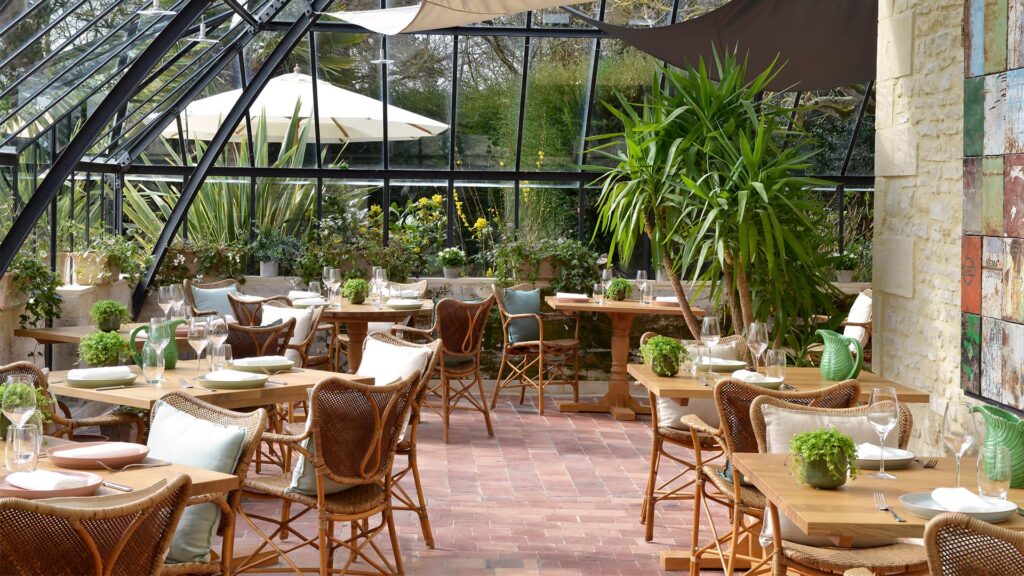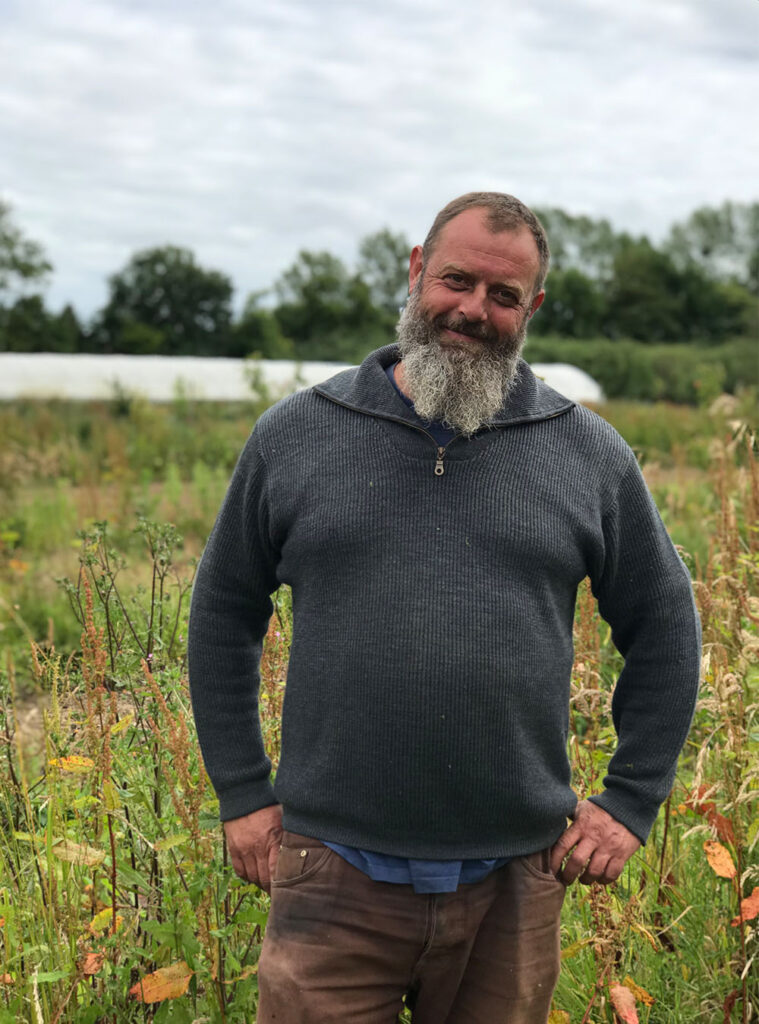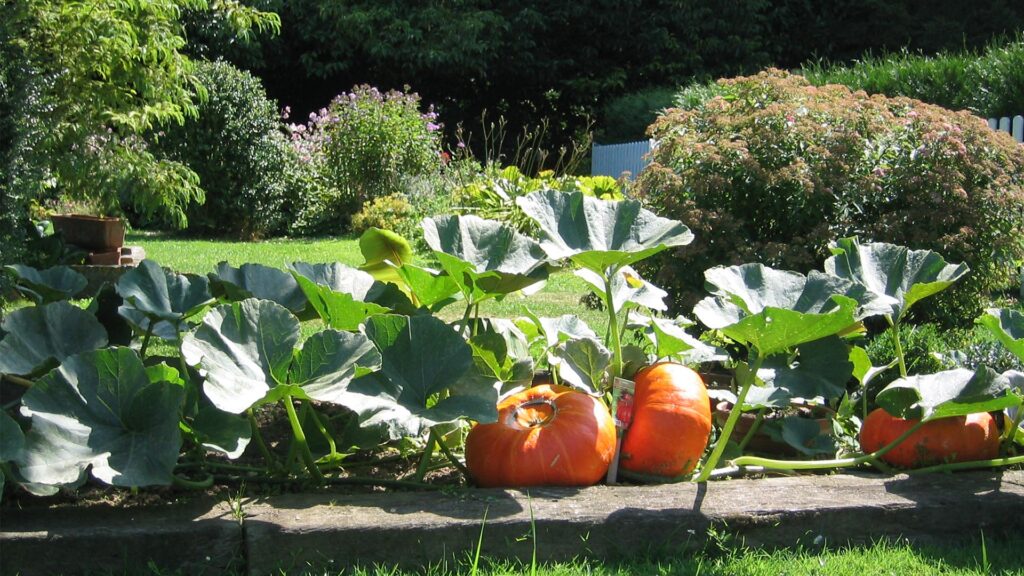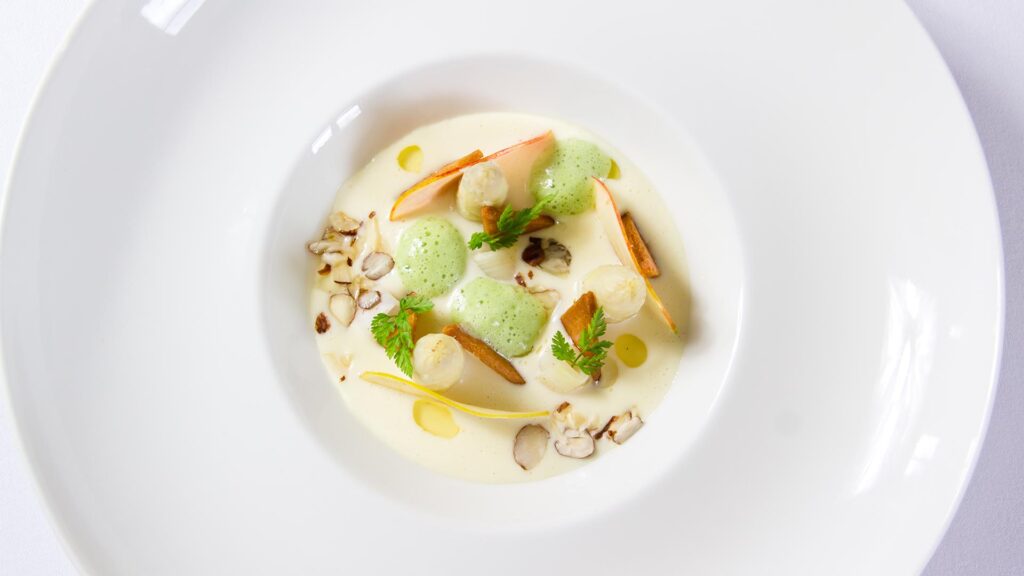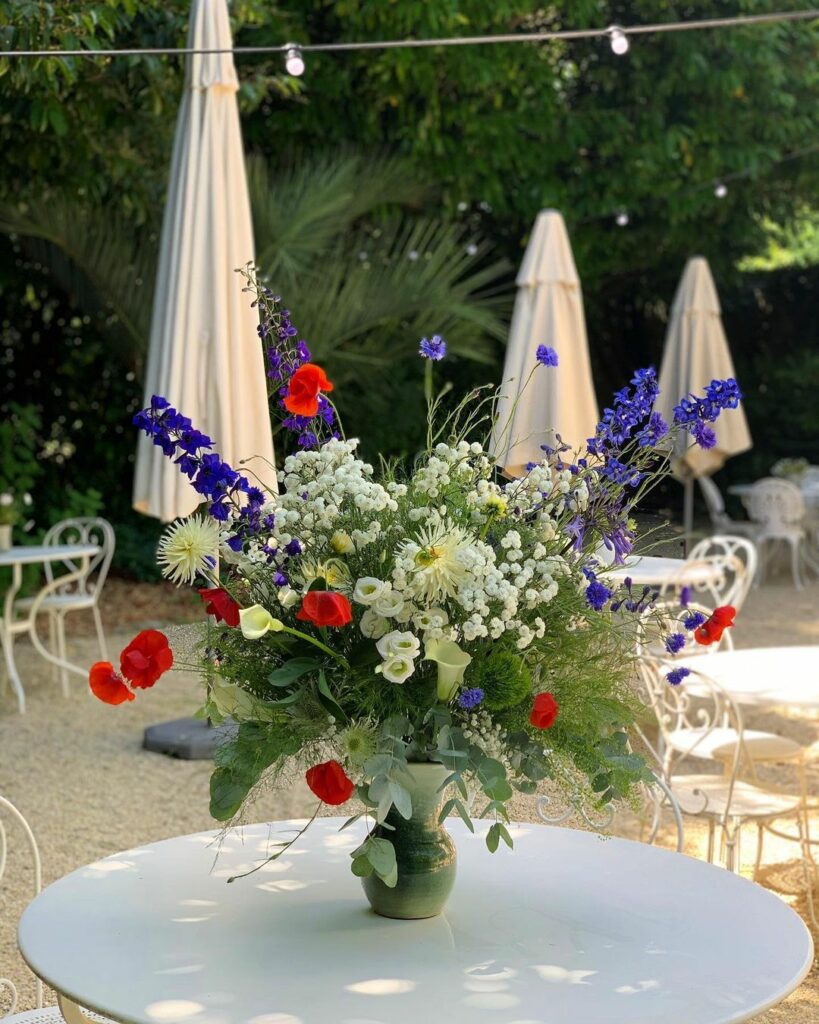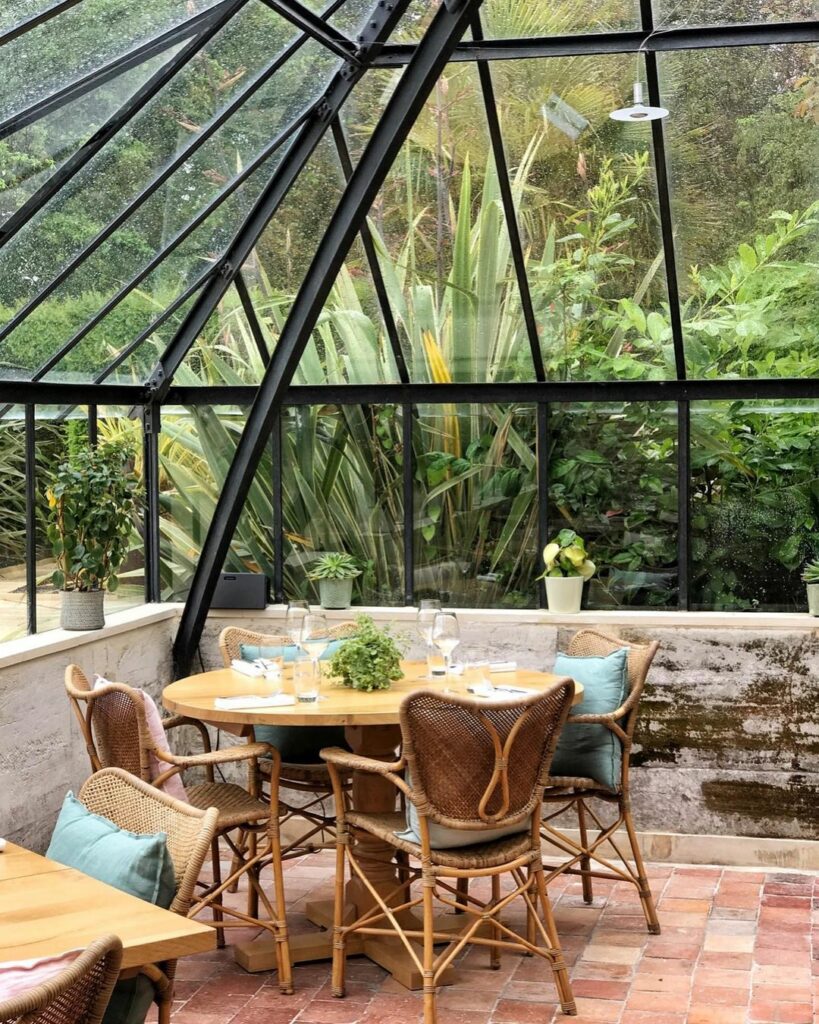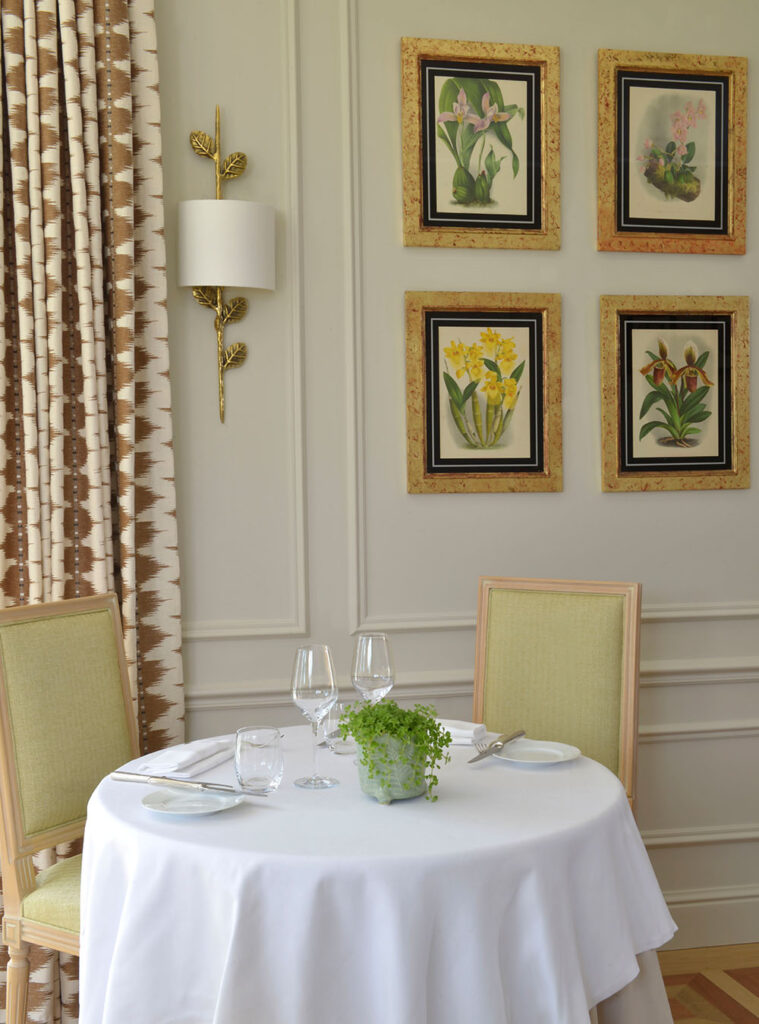 Recipe: How to make Didier Robin's Cream of Celeriac with Asparagus Tips
Ingredients (serves 4)
12 spears of medium white asparagus
340g celeriac, cut into pieces
50cl whole organic milk
200g celery
50g soy milk
1 organic Cox apple
2 slices of white bread
5g collar greens
Artisanal rapeseed oil
Whole hazelnuts, toasted
Sea salt from Guérande
Manakara peppercorn
Cream of celeriac
Boil chunks of celeriac in whole milk until cooked in a closed saucepan (do not season as celeriac already has enough salt). Then mix in a blender until creamy and smooth. Set aside and keep warm.
Bread crostini
With a rolling pin, flatten the slices of the bread one by one. Then cut in little triangles and let them grill in your oven at 180°c for 2-3 minutes until golden and crispy.
Asparagus
Peel the asparagus from top to bottom, and then cut the tips 3cm from the top. Thinly slice the rest of the spears lengthwise with a mandolin. Leave tips in a steamer for 5-6 minutes and slices for 1 minute.
Celery emulsion
Mix celery in a juicer. Heat the juice together with the soy milk in a saucepan and then emulsify with a blender by letting air through.
To serve
Pour warm celeriac cream into a soup plate – add tips of asparagus standing and thin slices rolled onto themselves. Delicately add the crostinis standing, as well as thin slices of apple. Add grated toasted hazelnuts; pour a dash of rapeseed oil and the celery emulsion over the cream. Finally, add a pinch of Guérande salt, a bit of freshly ground Manakara pepper and a few leaves of collar greens.