To celebrate International Women's Day this year, here are a few words of wisdom from some of the independently minded women behind our brand. From multi-generational heritage projects to sibling start-ups, these are the women who are trailblazing the way for a more considered, forward-thinking approach to travel in a post-pandemic world.
Marie, Annica & Linn Eklund – Villa La Madonna, Italy
"What creates a real experience is the small details that are unexpected or just on a level that makes us say "wow". Luxury is not about having the most expensive interior and details, it's all about giving the guest an experience by making them feel something."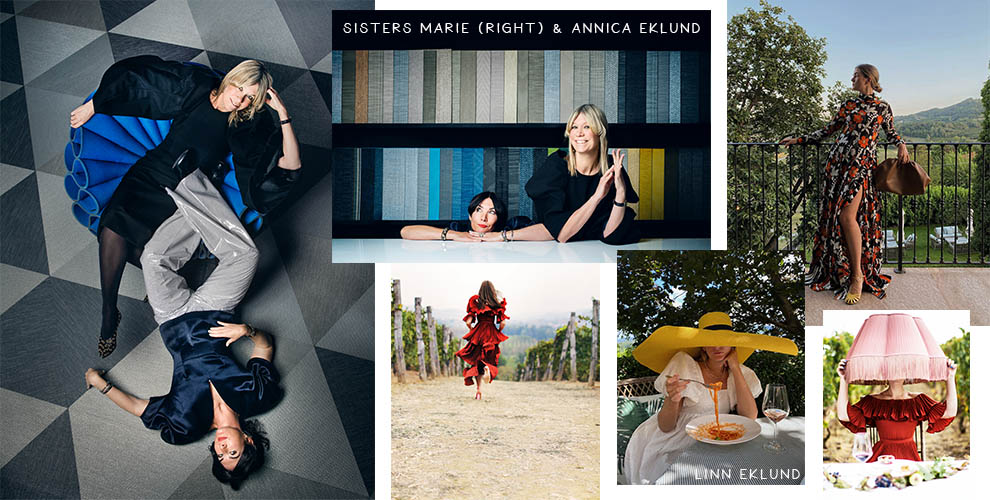 Impossibly stylish Swedish sisters Marie and Annica Eklund, along with Annica's daughter and Stockholm-based trend-setter Linn, have created a 'slow living' concept at their vineyard-encircled Villa La Madonna. Read their full story here.
Jeanette Mix, Ett Hem – Sweden
"I have never been a believer in trends, instead I rely on timelessness."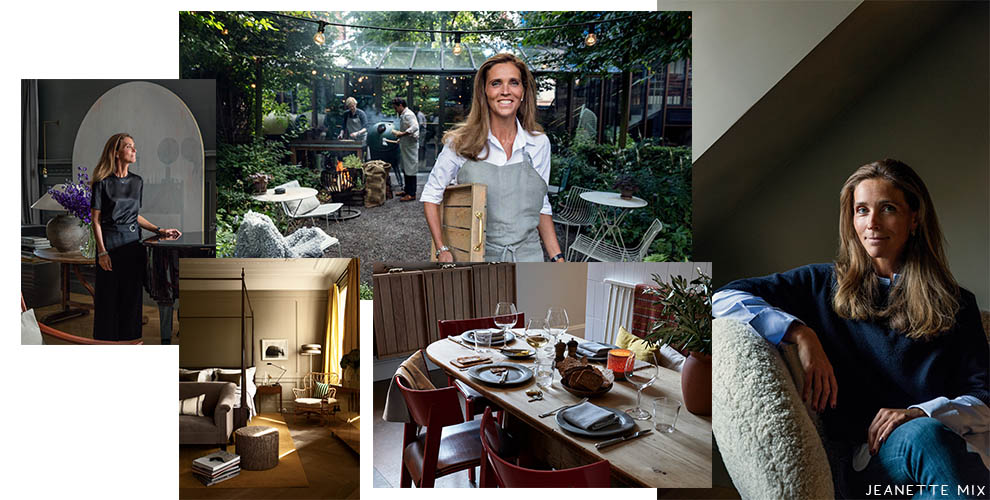 Centring around the translation of Ett Hem – 'a home' – Swedish owner Jeanette Mix has created an inimitable feeling of lived-in luxury at her Arts and Crafts townhouse in the embassy quarter of Stockholm. Read her full story here.
Giorgia & Ambra Martone, Magna Pars L'Hotel à Parfum – Italy
"The principle of sustainability cannot be ignored. For us, it is a fundamental aspect that has characterised the conception and construction of the hotel."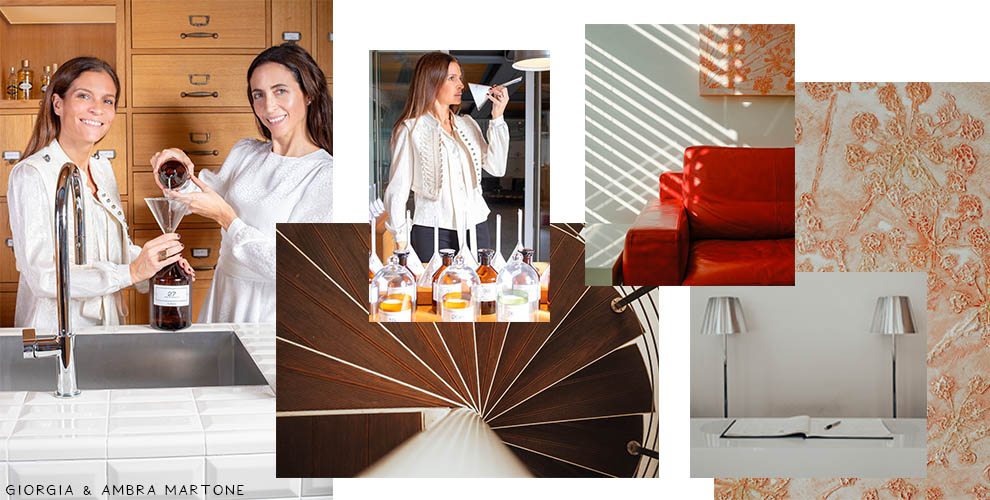 Housed within the family's former perfume factory in Milan's trendy Tortona district, the Martones have distilled the luxury experience of a private Italian home to perfection by creating the world's first Hotel à Parfum. Read their full story here.
Leslie Kouhana & Kimberley Pariente, Maisons Pariente – France
"We build our hotels as if they were our own holiday houses. Every detail is dear to us…We entrust renowned residential designers rather than those with backgrounds in hospitality to guarantee a homely feeling in our houses and to give them strong personality."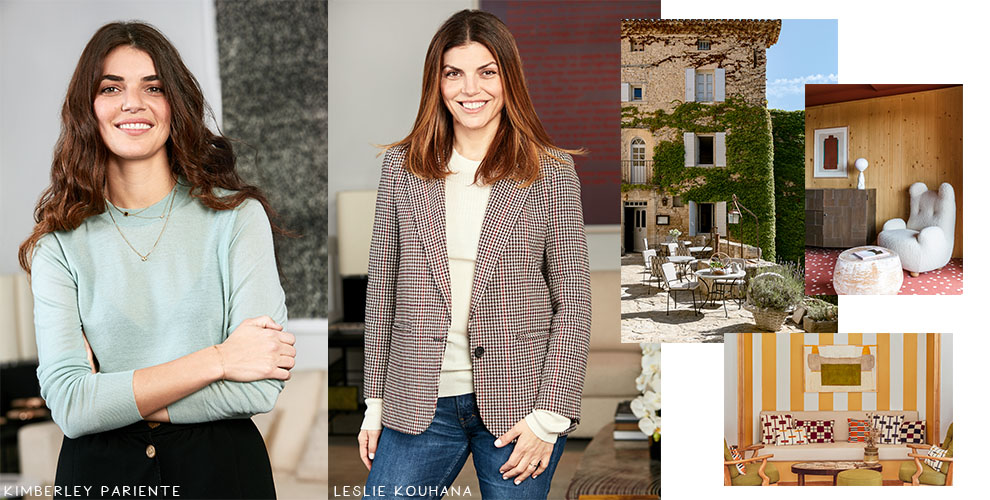 With an ultra-chic collection of design driven hotels in three of the most exclusive French destinations – Saint Tropez, Provence, and Méribel – stylish siblings Leslie Kouhana and Kimberley Pariente have instilled each sister hotel – Hôtel Lou Pinet, Hôtel Crillon le Brave, and Le Coucou Méribel – with their own colourful personalities. Read their full story here.
Gertrud Schneider, Kristiania Lech – Austria
"Back when it was harder to get places, you stayed longer, you looked deeper, you expected fewer habitual comforts and you brought less of your routine with you – instead you surrendered to the foreign. My grandparents knew they weren't likely to be in the places they visited again. They understood that each trip was a rare, once-in-a-lifetime experience, so they savoured each moment and tried to slow down time. The word – considered – comes to mind. And if this slower, more thoughtful approach is considered travel, then what we were all doing, before Covid-19 grounded us, can only be described as consumptive."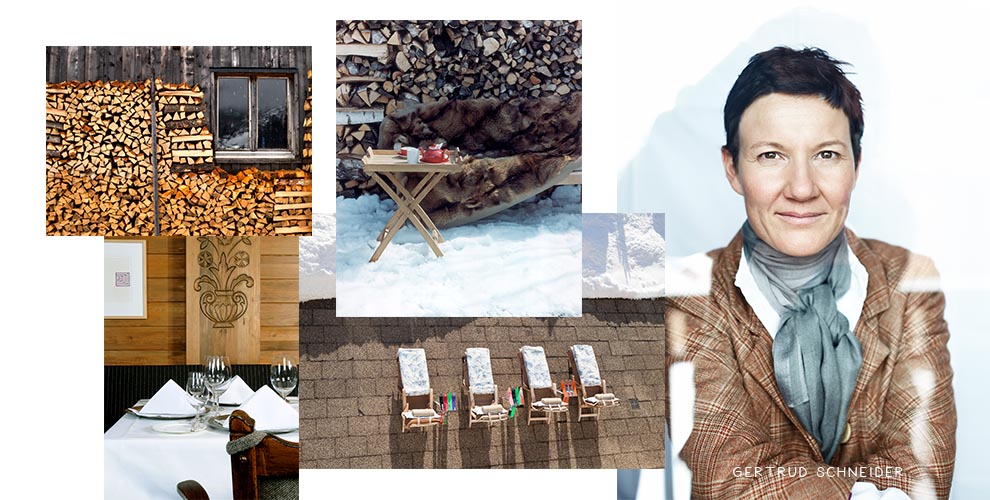 Originally built by her father, Olympic ski champion Othmar Schneider as a private chalet for his mountaineering friends, Gertrud Schneider continues to make guests feel instantly at home at Kristiania Lech, which feels more like staying at a relative's eclectic residence from the sixties than a hotel. Read her full story here.
Ellie Barmpagiannis, Grand Forest Metsovo – Greece
"Remotely connecting with nature in a respectful way, in full privacy enjoying meaningful details taken care of by genuine people is how I would describe my perfect luxury experience."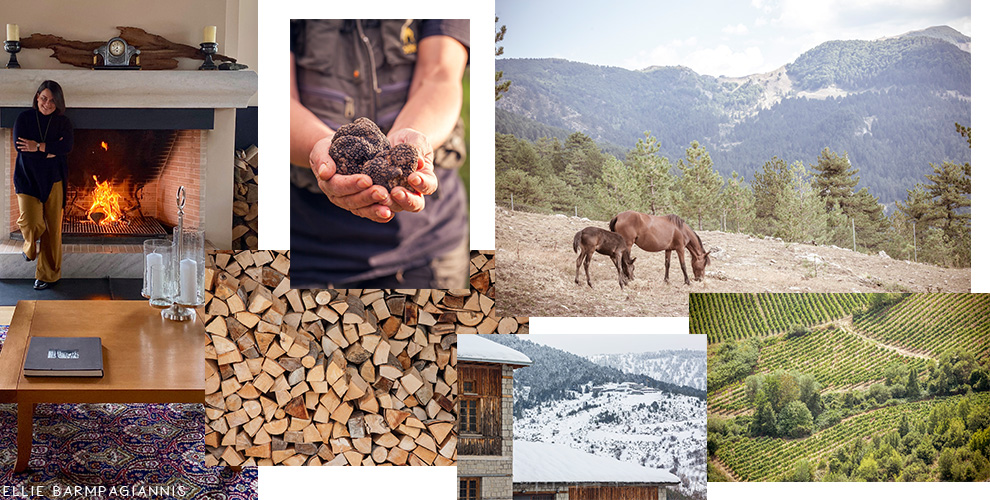 Ellie Barmpagiannis lives and breathes the beauty of Epirus, the rugged region in north-western Greece where she has made Grand Forest Metsovo a nature-inspired haven for all her guests. Read her full story here.
Alessandra Wimpole, Villa di Piazzano – Italy
"The inspiration of starting a hotel really comes from the heart and from the incredible legacy left by my grandmother. She had all the disadvantages as a working professional in the 1950s: she was a divorced woman with limited education (as was customary for Italian women) and a mother of three children. Yet she managed to fight off any prejudice and set up a thriving hotel business in Rome. When I came along, I only saw the positive results of her business, but most of all, I saw a woman who carried out her role with immense grace, dignity and always had a smile on her face. I somehow assimilated everything positive about my grandmother to her profession and have thus always been fascinated by hotels."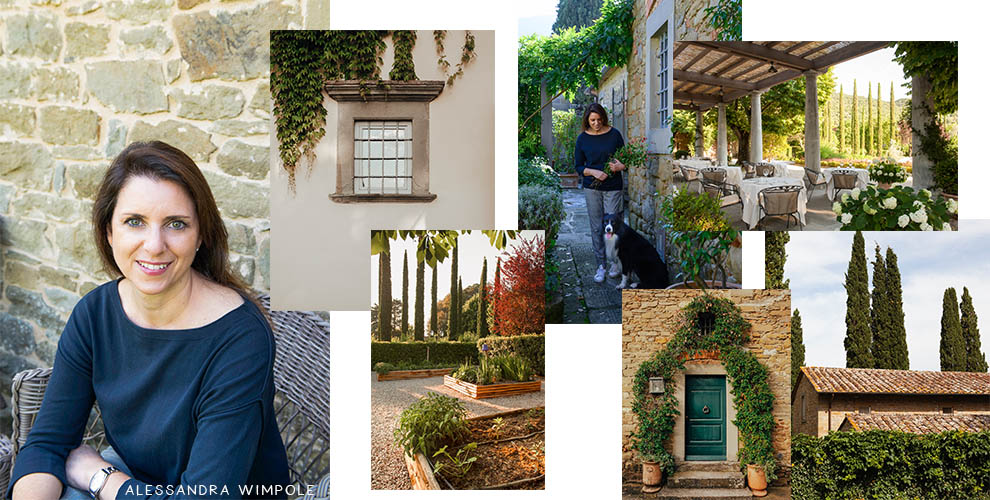 When hospitality is part of your heritage, as it is for Alessandra Wimpole, choosing a hotel with history seemed only natural when continuing her family's traditions with Villa di Piazzano – an abandoned estate in Tuscany which was originally built in the 1500s. Read her full story here.
Samornpun Somnam, Keemala – Thailand
"As hoteliers, I believe that we play an extremely significant role in contributing to sustainable tourism, and we must. More than benefitting our bottom line, it is vital that we do so for the sustainability of the local communities, culture, and our planet."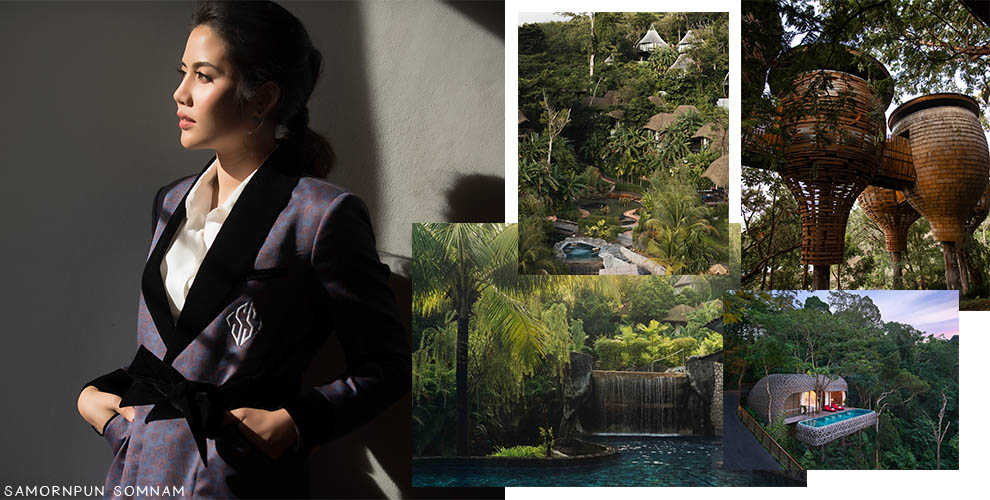 Inspired by four fictional Phuketian tribes, Samornpun Somnam has instilled the Keemala experience with a deep-rooted respect for the resort's surrounding rainforest, local communities, and the planet in general. Read her full story here.
Giorgia Tozzi, Hotel Vilòn – Italy
"Service is an ancient and noble art, which is not so easy to find nowadays performed as it should be."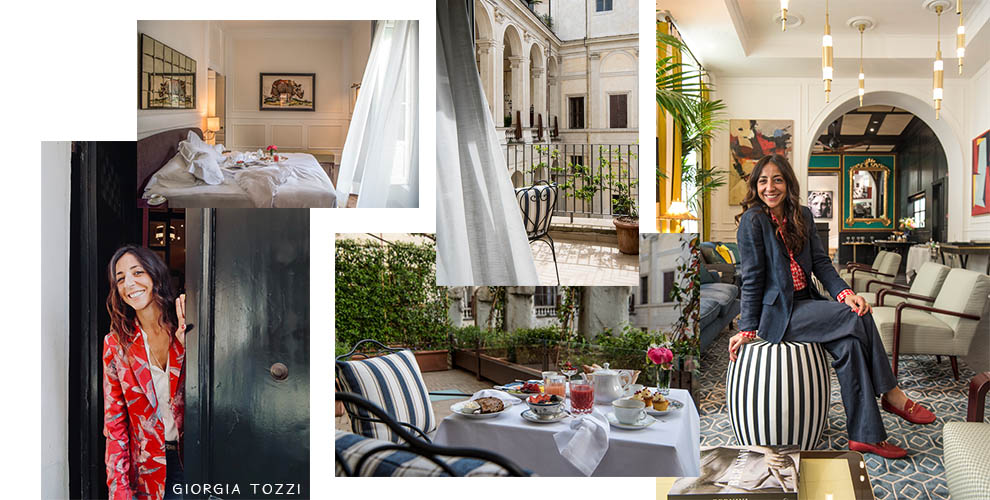 Upholding the impeccably high standards of its former royal residents, Roman local Giorgia Tozzi oversees Hotel Vilòn – one of the Eternal City's most storied properties. Read her full story here.
Amanda Syrowatka, Viceroy Bali – Indonesia
"Over the years, we have developed friendships with some of our longstanding guests, which I really enjoy and we have visited them in their home countries and also supported their businesses. Creating a sense of community around your hotel is important to the overall experience of everyone who comes to stay."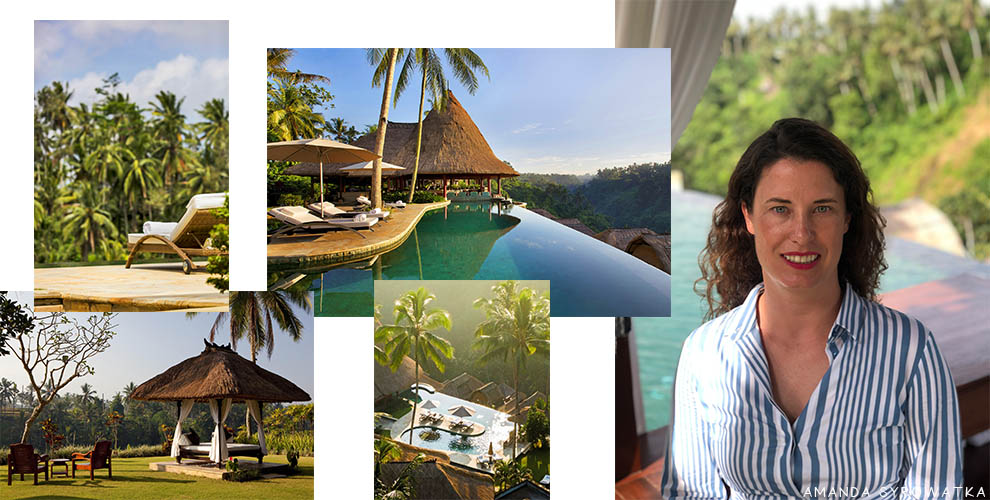 Intimately involved with the daily details of Viceroy Bali for the best part of two decades, Amanda Syrowatka gives her personal touch to every guest experience and extends her sense of family to all 180 of her staff members. Read her full story here.
Tirawan Taechaubol, Cape & Kantary Hotels – Thailand
"We are able to work closely with the local community to our mutual benefit and of course, maintaining that essential local charm instead of modifying it in any way."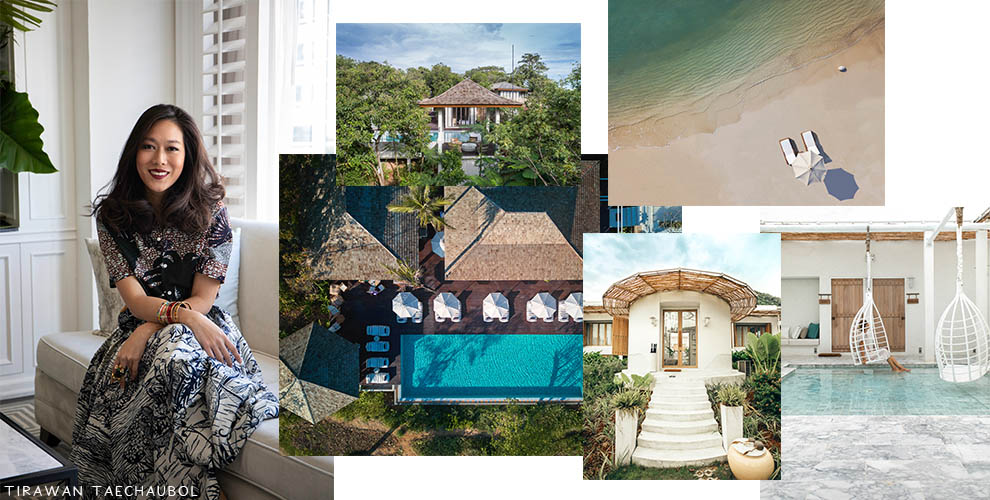 Keeping the local community close to the heart of her wellness-focused hotels, including tropical island retreats Cape Fahn and Cape Kudu, Tirawan Taechaubol offers an authentically Thai experience for guests in search of off-the-beaten-track luxury.
Anna, Anthi & Charitini Kadianakis, Elounda Gulf Villas – Greece
"Sustainability and considerate travel have always been important for us, still are and will continue to be. Additionally, during these challenging times, trust is top of the list together with a renewed focus on health and safety. The future of hospitality has to be greener and environmental issues are indeed a major concern for us."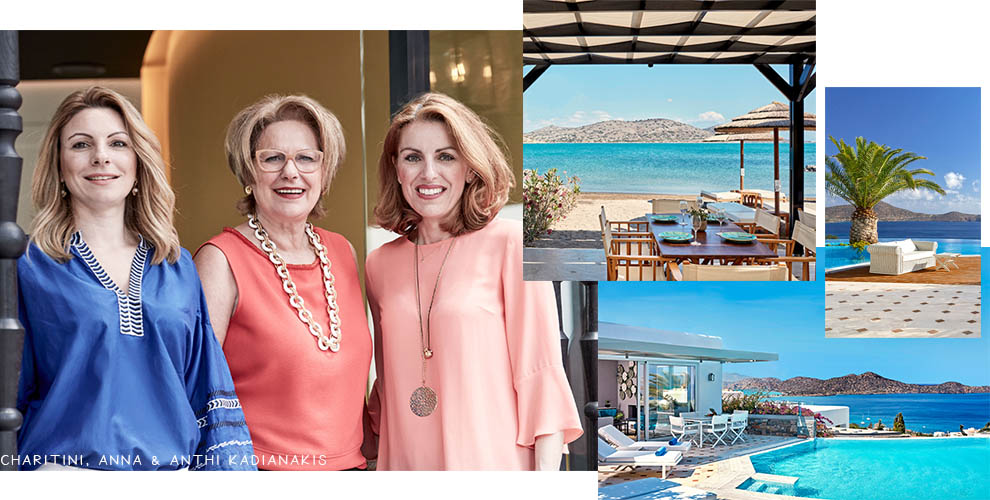 This mother-daughter run collection of luxury villas on a Greek island more than lives up to its Mamma Mia! story line, from the cinematic scenery to the heartfelt hospitality of Anna Kadianakis, her daughters Anthi and Charitini, and the entire Elounda Gulf Villas family. Read their full story here.
Rosa Taddeo, Villa Franca – Italy
"We cannot live without tourism. Since the end of WWII, tourism has contributed, one way or the other, to make the world a better place, has contributed to peace and understanding between nations."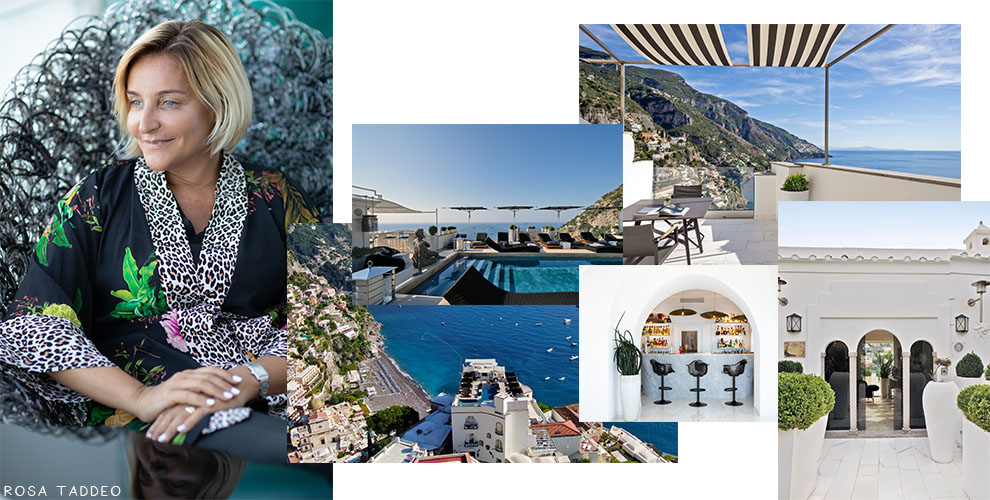 As a third generation hotelier, Rosa Taddeo is continuing her grandfather's dream of hosting guests in Villa Franca, their luxurious family home which celebrates its sublime setting whilst paying homage to both the old and new Amalfi Coast.
Lena Tornivoukas, Eagles Villas – Greece
"We do not represent a brand created far away from the hotel, from people in an office somewhere around the world. We are there, on the ground, every day, defending our vision for what the best possible hotel means. We are more in touch with our staff, with our guests."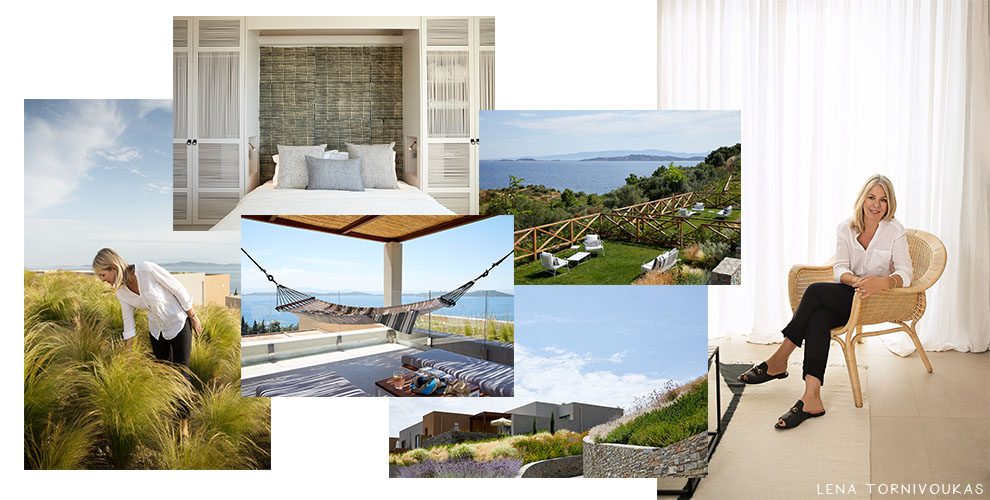 Continuing her family's long-standing status for elevating Greek hospitality in partnership with her husband Dinos, Lena Tornivoukas put her passion for architecture and interior design into the contemporary Eagles Villas, with wraparound Aegean Sea views and a deep-rooted cultural connection to nearby Thessaloniki.