Think luxury lodges with crackling fires, cocooning ski chalets, and 'cuddle-up' cabins
As the temperatures start to drop and the cold, dark nights set in, the search is on for an enchanting European escape in a snow-globe setting. From floating cabins in the ethereal, frozen landscape of Swedish Lapland, to a summit-level sanctuary in the snow-blanketed South Tyrolean mountains, here are some of the most magical boutique hotels to book this winter.
1. Arctic Bath, Harads – Sweden
The über-cool Arctic Bath floats and freezes on the Lule River from one season to the next beneath the Northern Lights and midnight sun. Reminiscent of a Viking boat house, though with all the comforts of a contemporary Scandinavian cabin, this floating wellness retreat houses twelve sustainably constructed, glass-fronted lodges hovering above land and water and inspired by the surrounding forest. Take your pick from ice bathing, moose safari, wilderness and wildlife photography, and husky sledding, before warming up in the sauna or beside the natural fireplaces.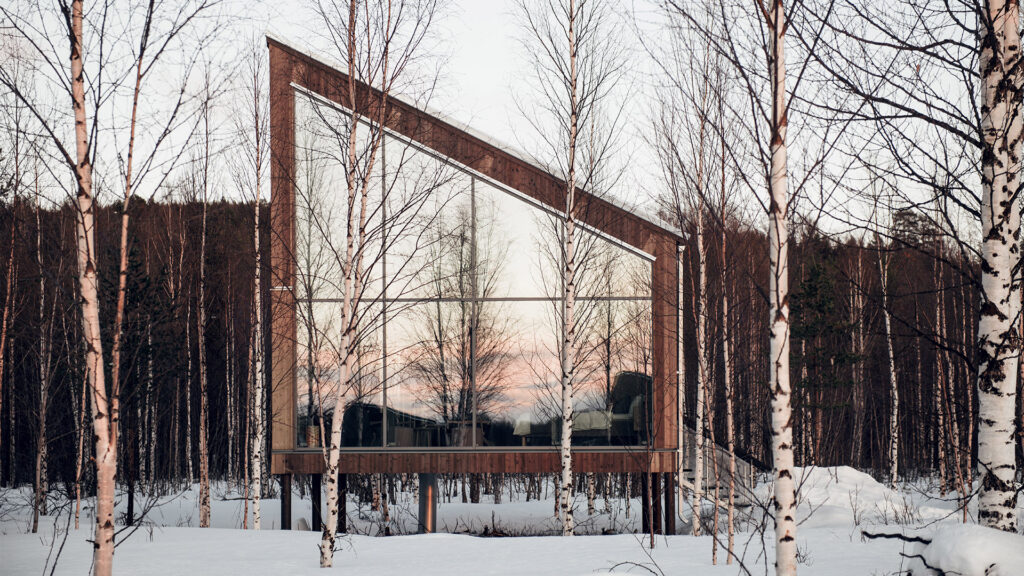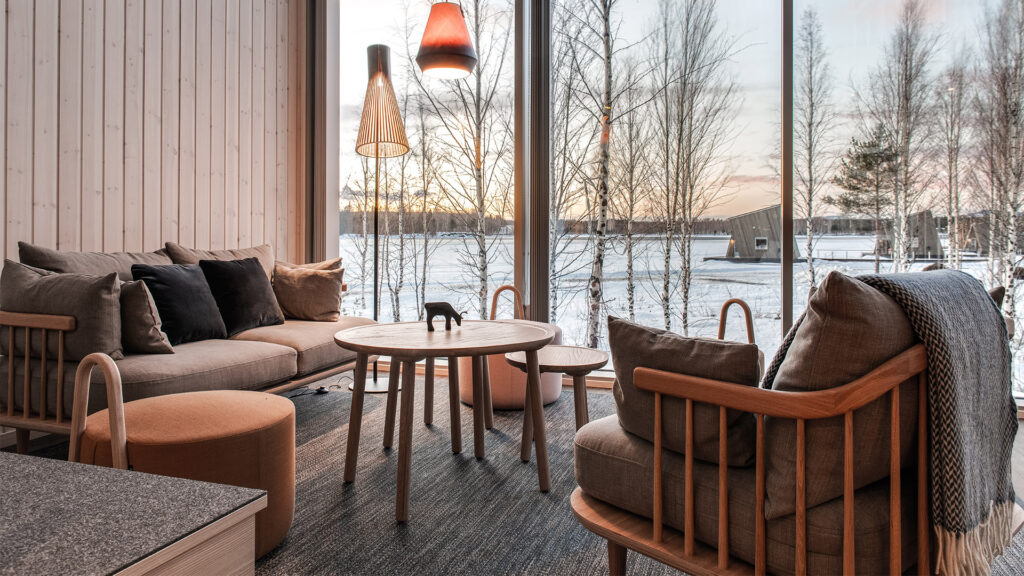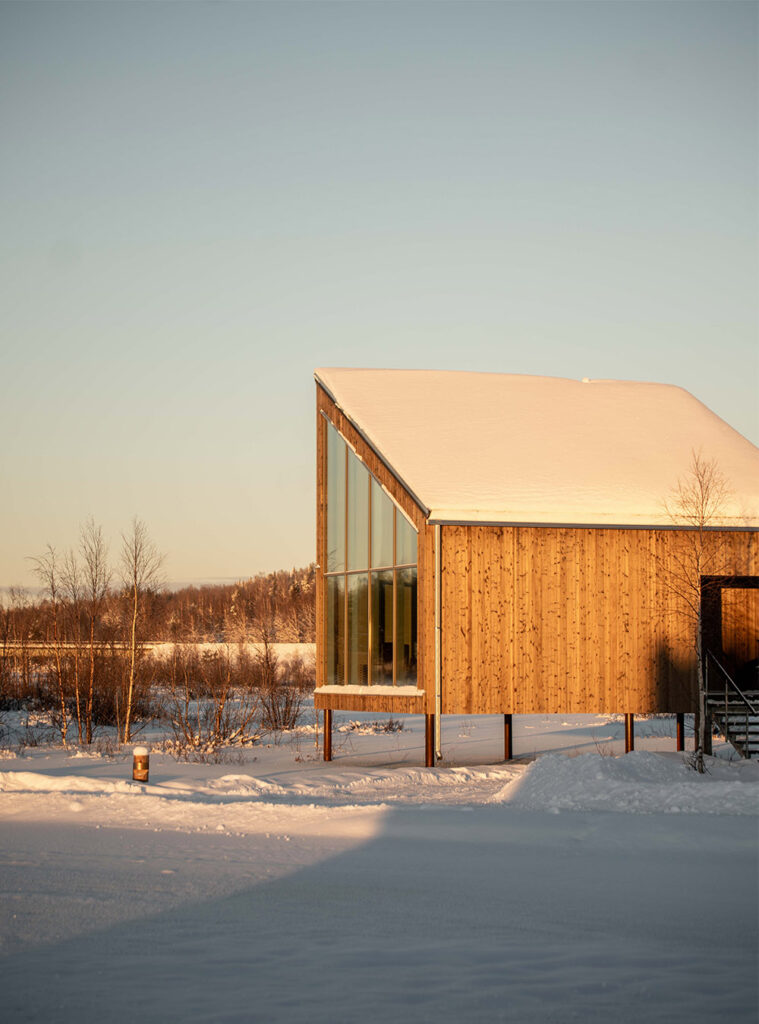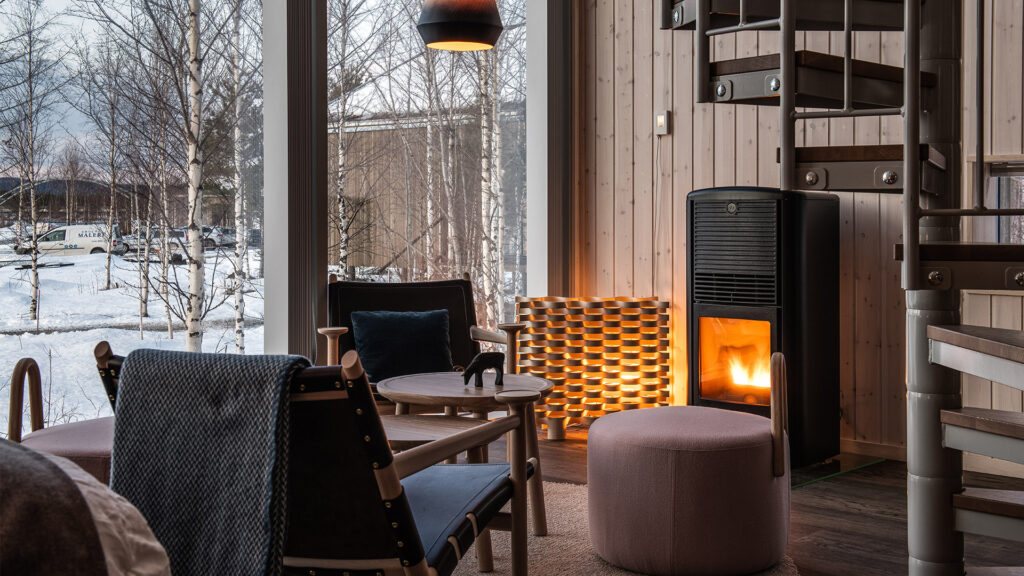 2. Hotel Rangá, Hella – Iceland
With log cabin warmth, geothermal hot tubs in the snow and connections to all sorts of glacier adventures, Hotel Rangá is just about as cool as they come. Your bedroom or suite will be a snug yet spacious hideaway crafted from wood – with staggering views. There's a lounge and bar for hot chocolates or hot toddies, plus a state-of-the-art observatory to watch the sky come alive – simply press a button for a Northern Lights wake-up call and the Rangá team will bundle you up in bespoke blankets and Golden Circle-proof clothing.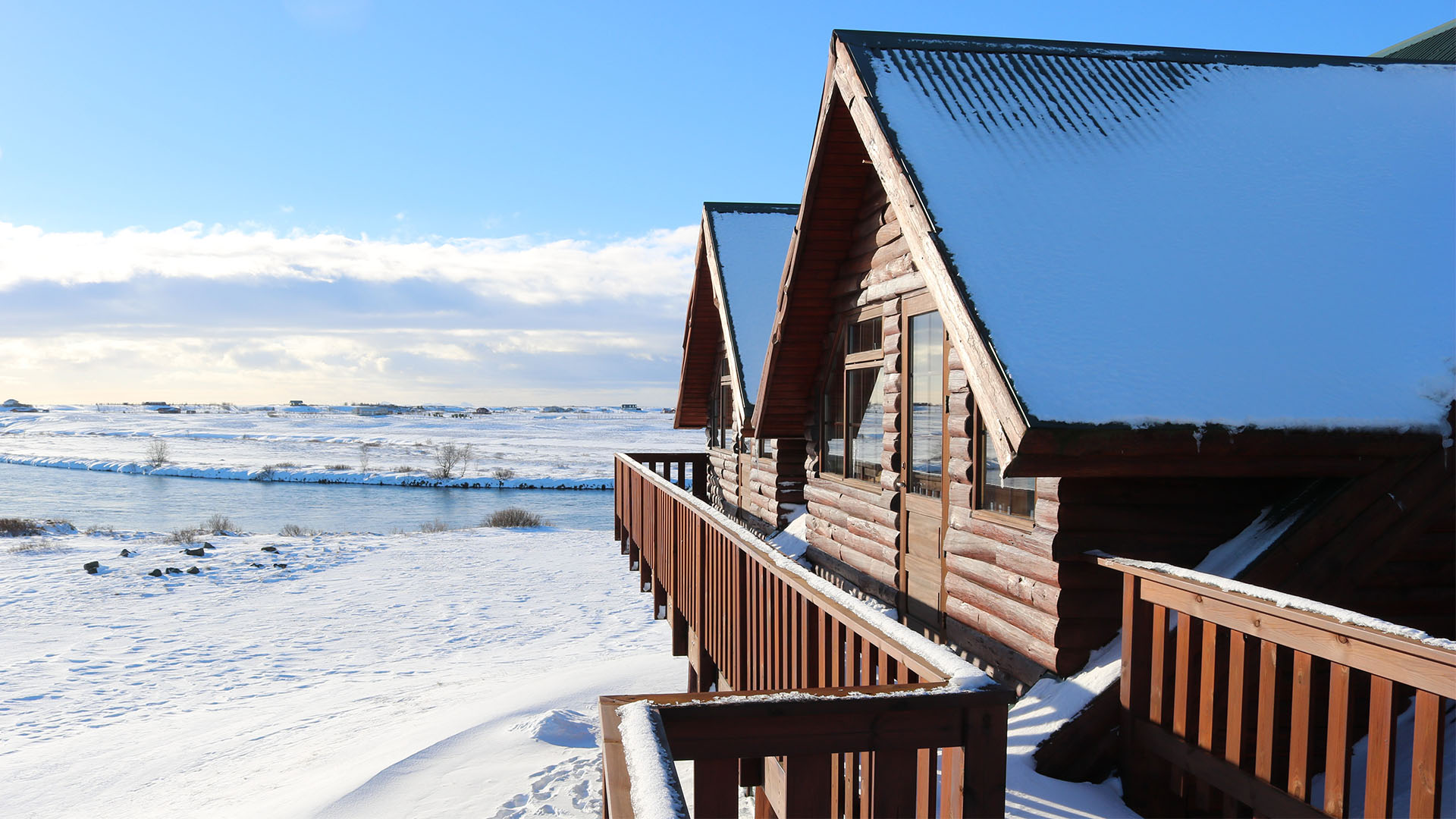 3. Le Coucou Méribel, Méribel – France
Snuggled into the Méribel mountainside with Le Rond-Point des Pistes on its ski-in, ski-out doorstep, Le Coucou reinvents the classic chalet as a chic slope-side retreat with Pierre Yovanovitch interiors. Watch skiers on the Belvédère piste from your suite's balcony, chocolat chaud in hand, or hit the slopes with personalised equipment set up each day for you in the elegant Ski Room, with its own take-off terrace. Return to your impossibly stylish suite, or one of the two independent chalets to be cocooned in a world of sink-into teddy bear chairs, soft fabrics and alpine woodwork.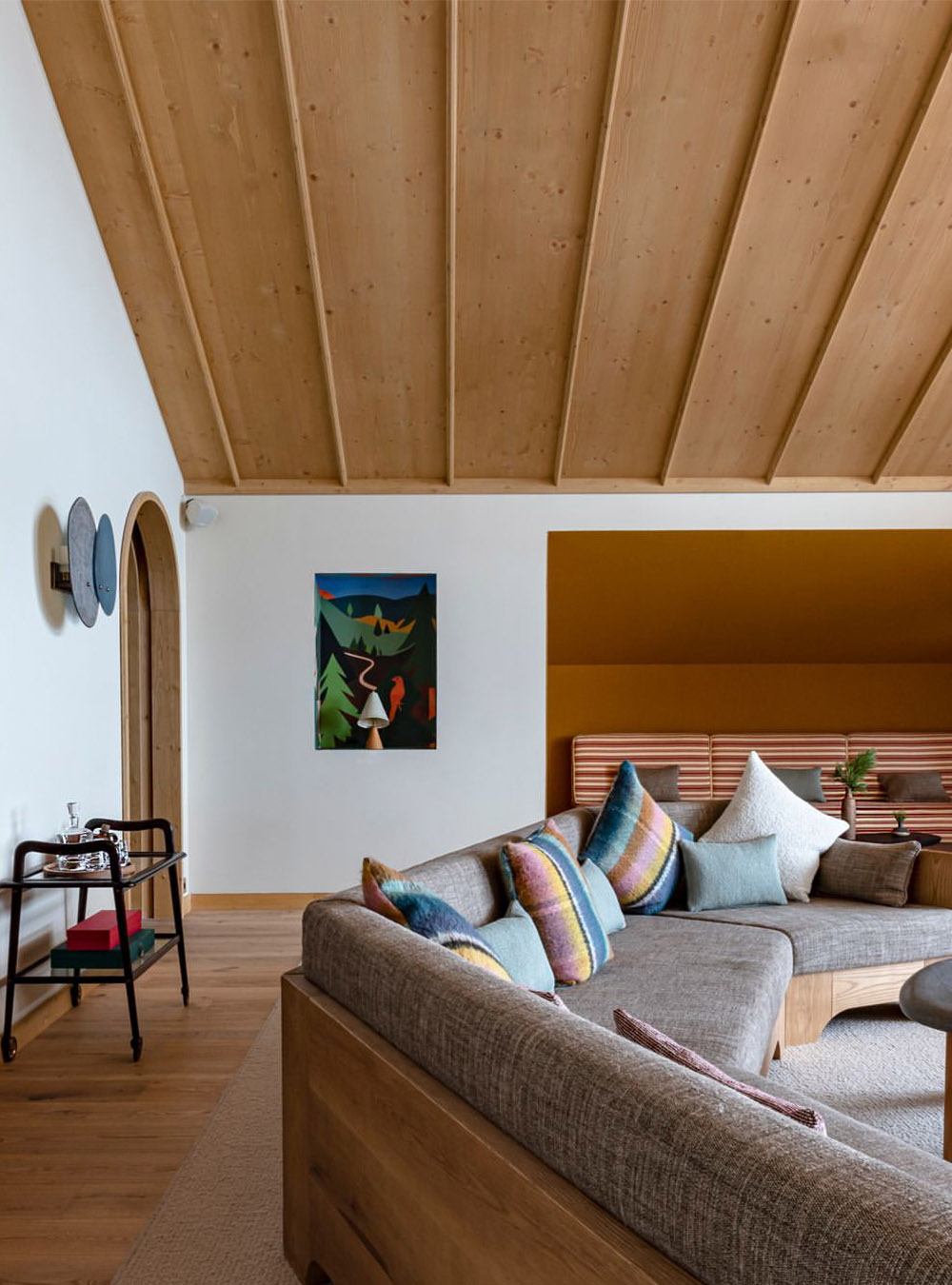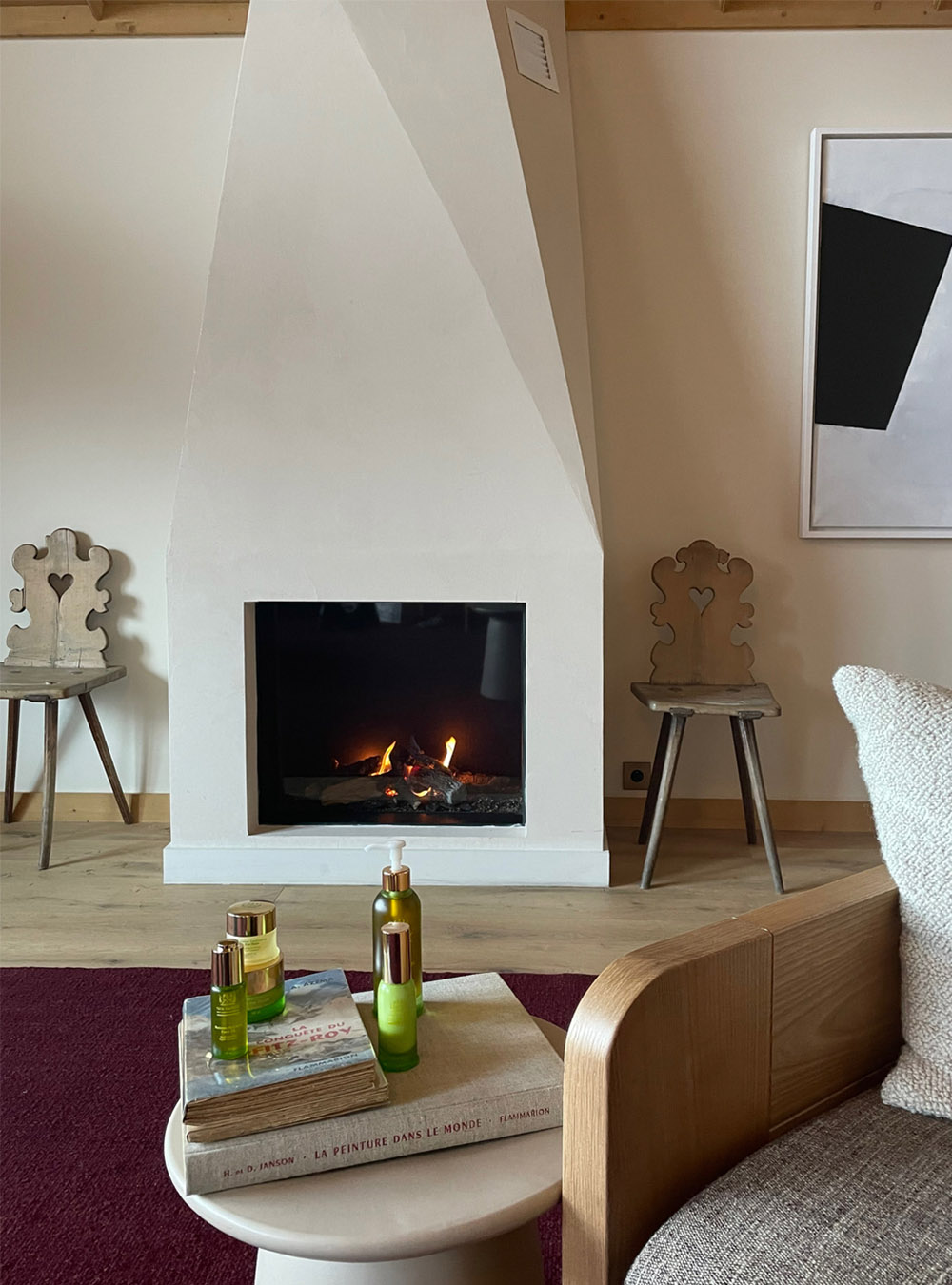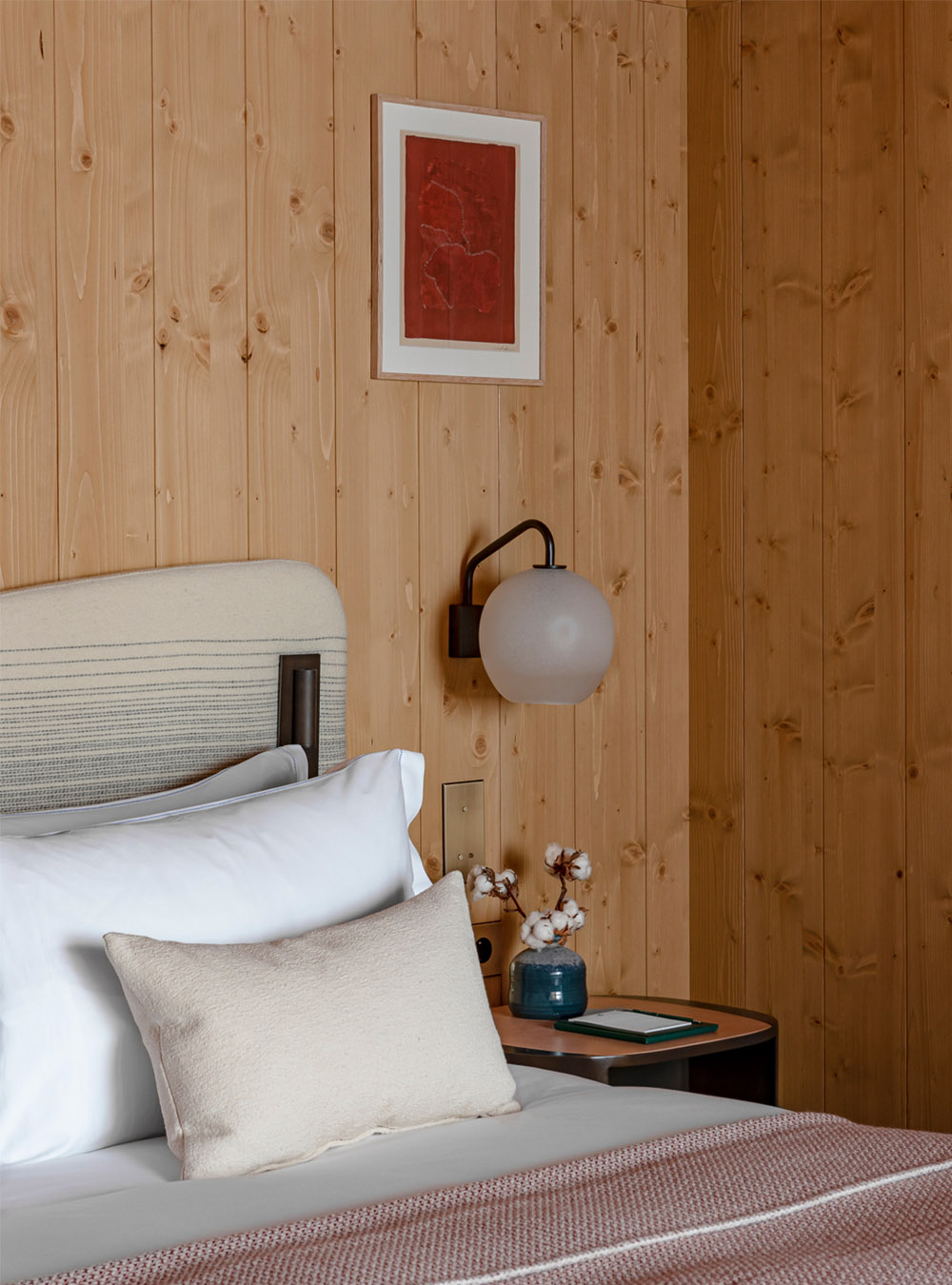 Images courtesy of @lecoucoumeribel
4. The Fish Hotel, Cotswolds – England
Tucked within the 400-acre Farncombe Estate is The Fish Hotel, a village-style collection of houses, huts and hideaways made for cosy Cotswold getaways. Nestled into the rolling hillside are the most charming luxury cabins, complete with underfloor heating, en-suite bathrooms (some with free-standing bathtubs), and cosy lounge areas beside a wood burner for toasting s'mores and drinking copious cups of hot choccie. For more of an arboreal retreat, enjoy the hotel's woodland setting from up close (and up high) in three Treehouse suites – wrapped around large Oak trees with two heated outdoor baths on a spacious decking area.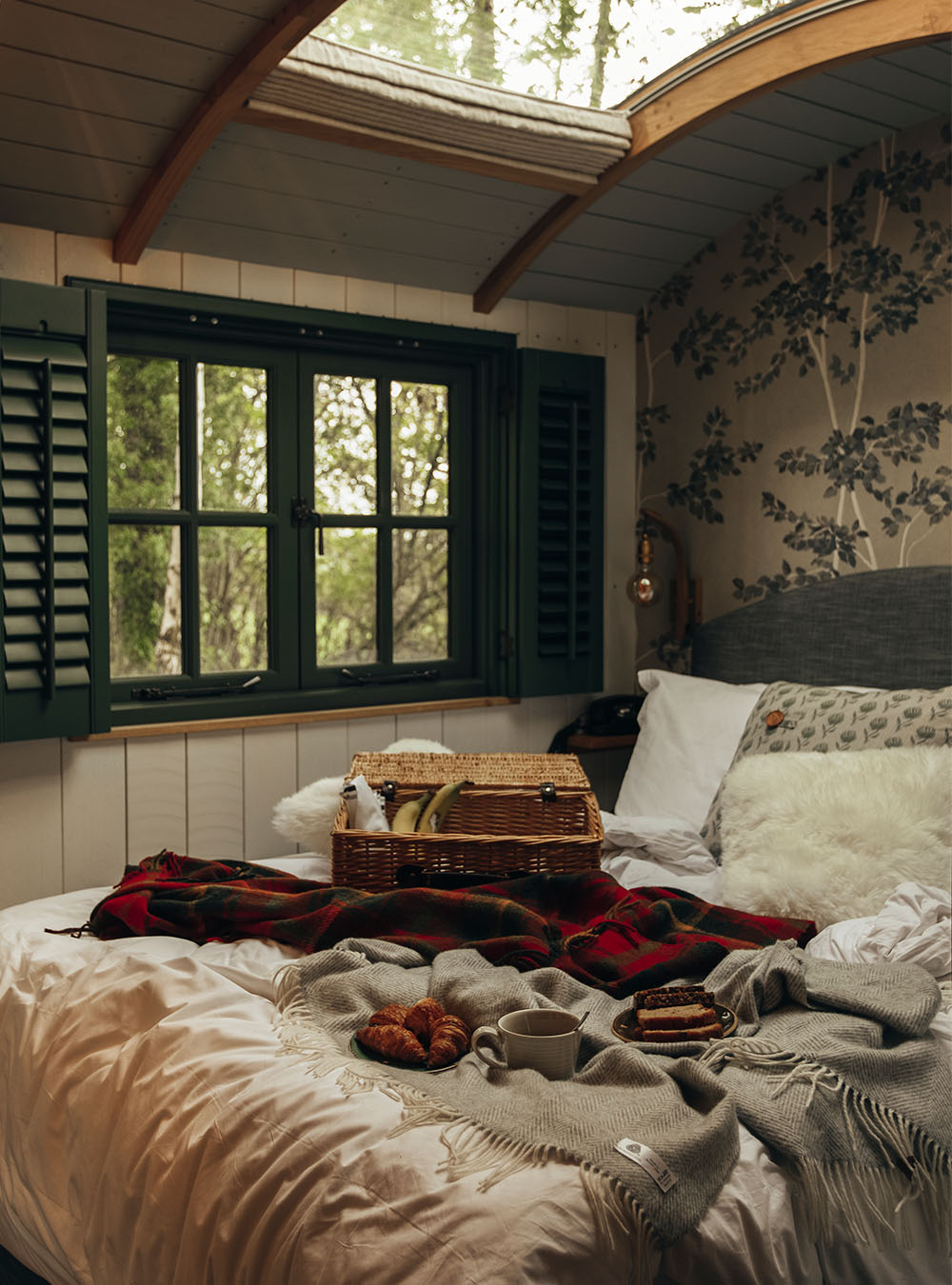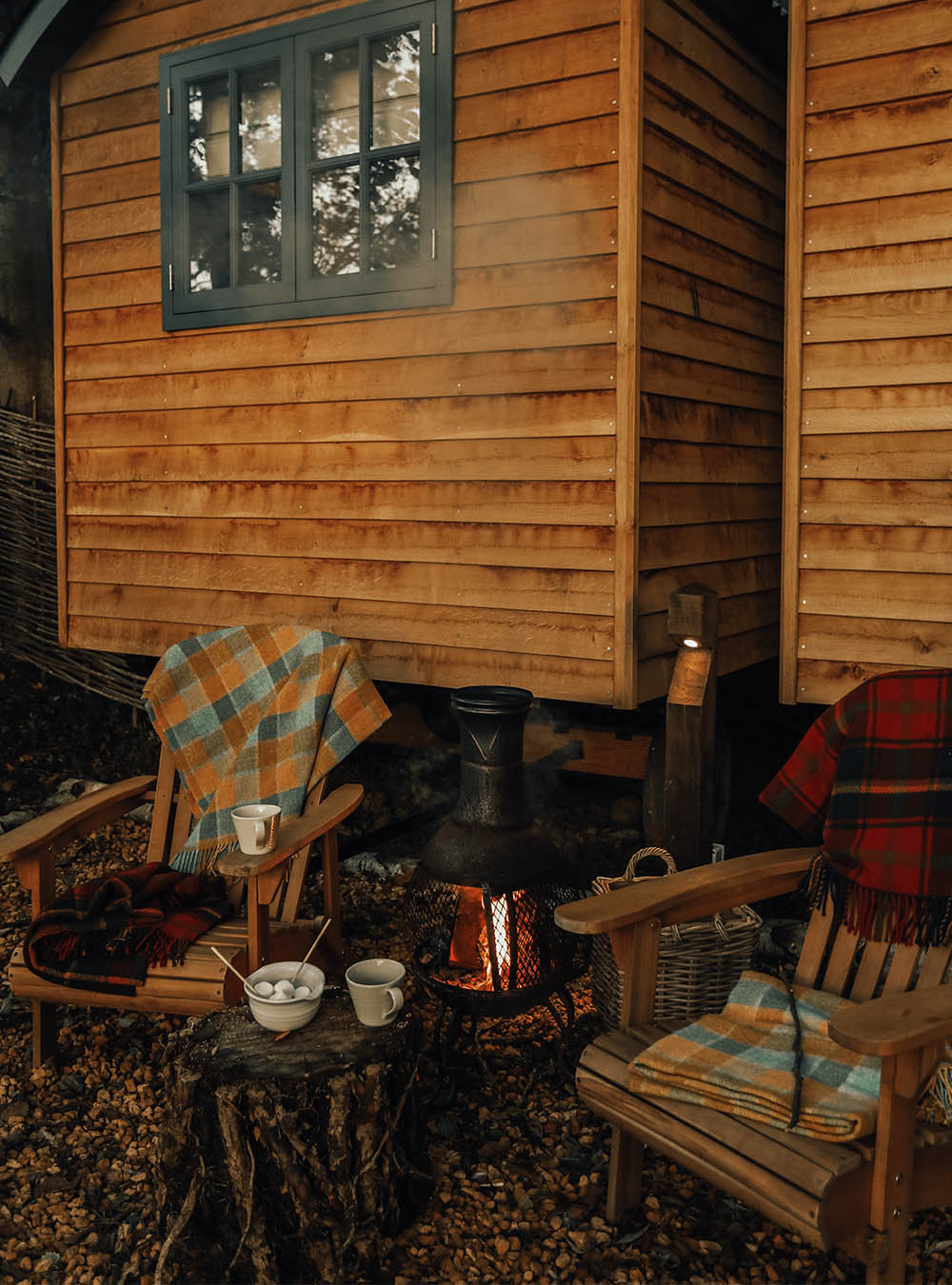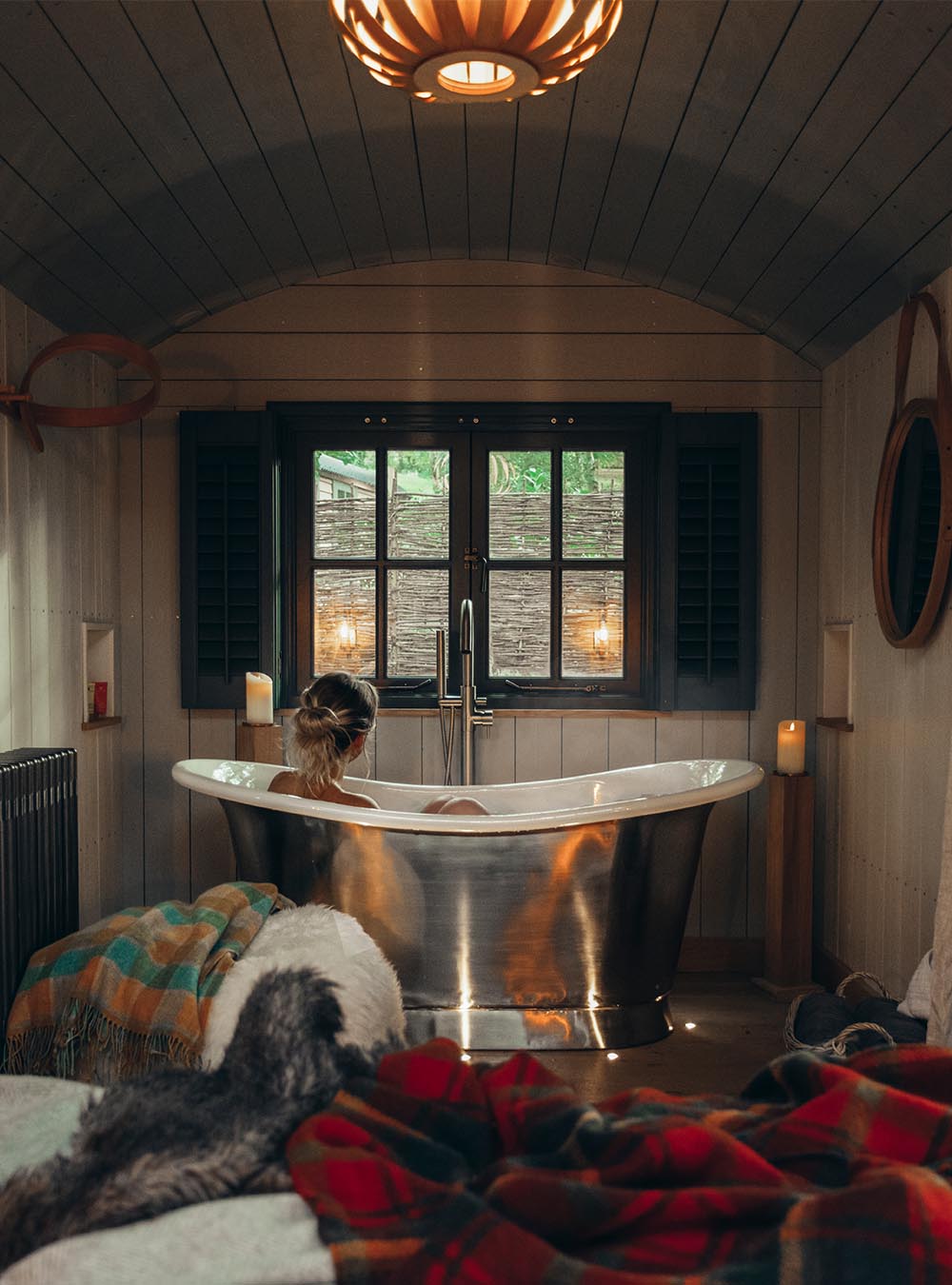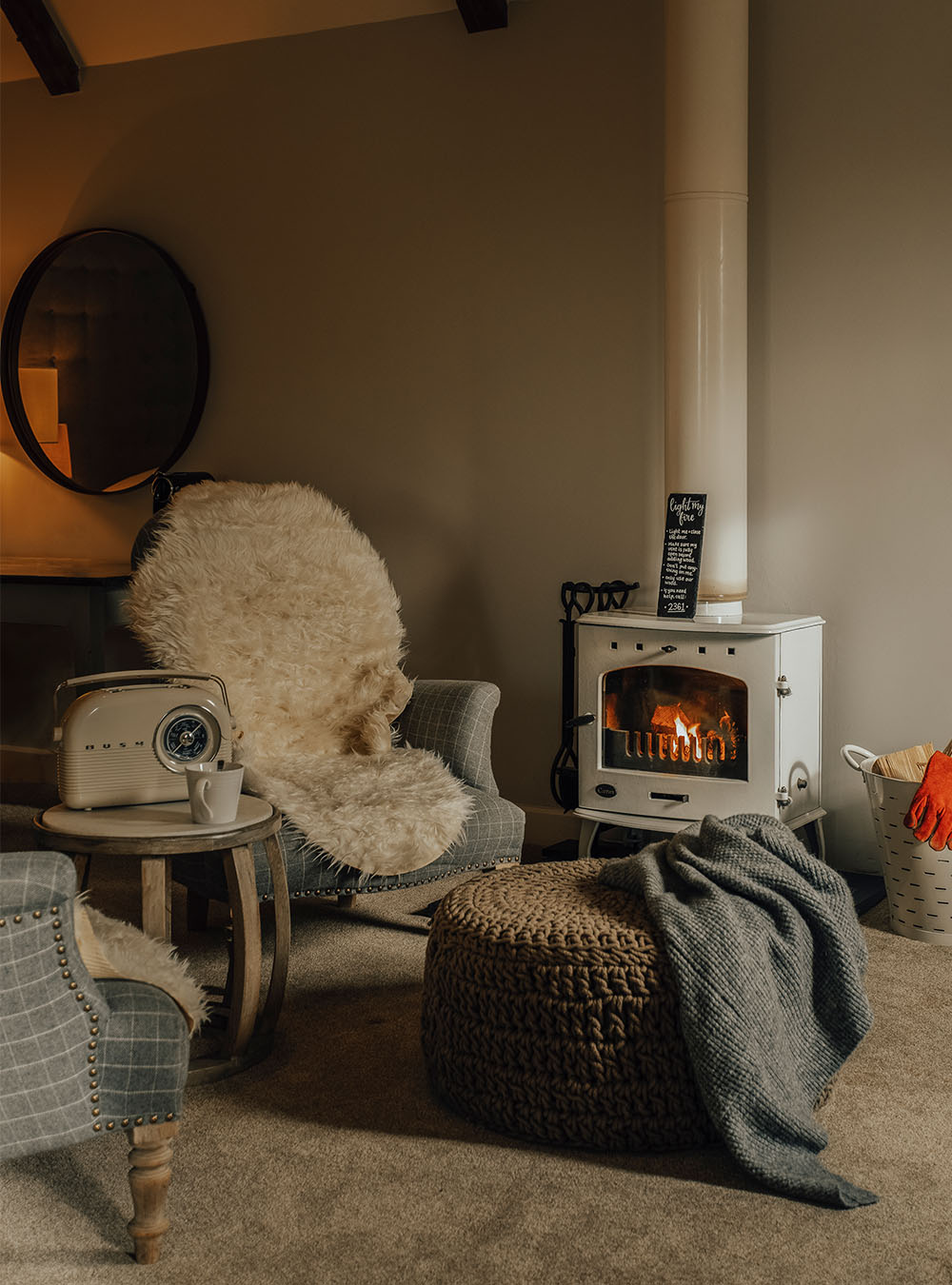 5. Storfjord Hotel, Skodje – Norway
With an open fireplace at every turn, including the lounge, dining room, and suites, this secluded woodland retreat lives up to its log cabin look and Scandinavian folktale feel. The scent of timber hangs in the air at Storfjord, while a calming combination of traditional Norwegian features and rustic yet refined design, with a soothing palette, snug corners, and carefully selected art and antiques awaits guests inside. This handcrafted haven encourages guests to slow down and enjoy the simple things – find a snug corner and just get lost in a good book, or sip on some Storfjordbrygg, a locally brewed ale exclusively served at Storfjord Hotel as you drink in the spellbinding views of the Sunnmøre Alps.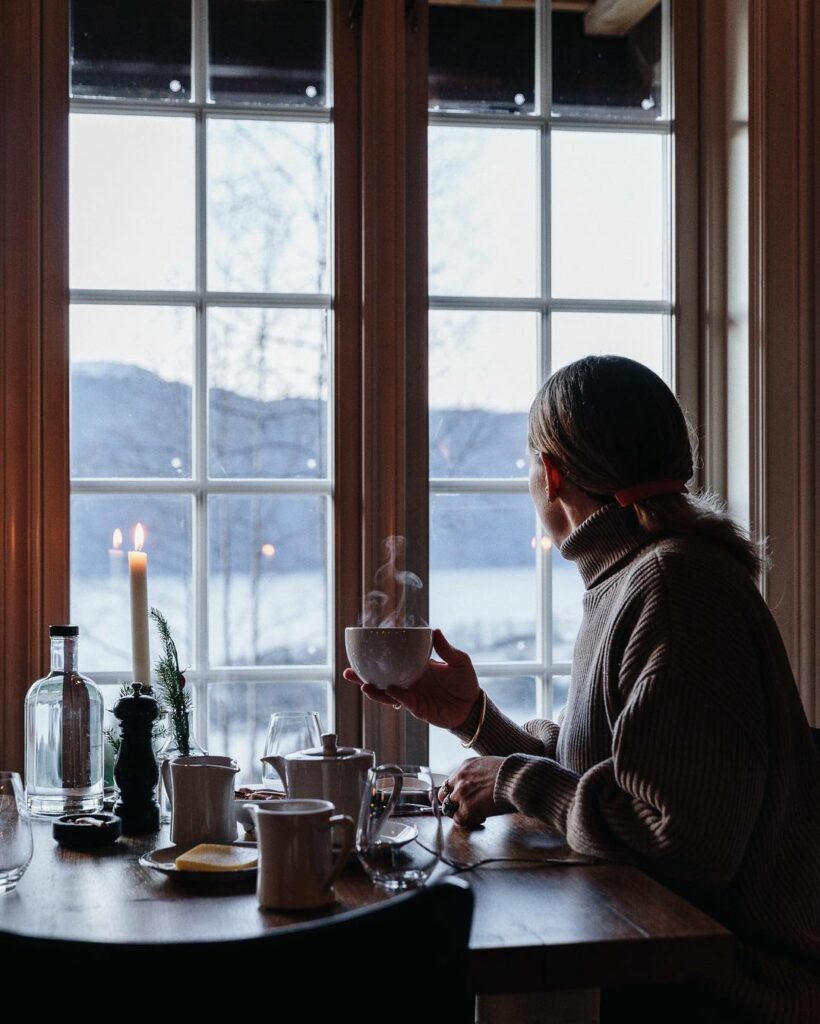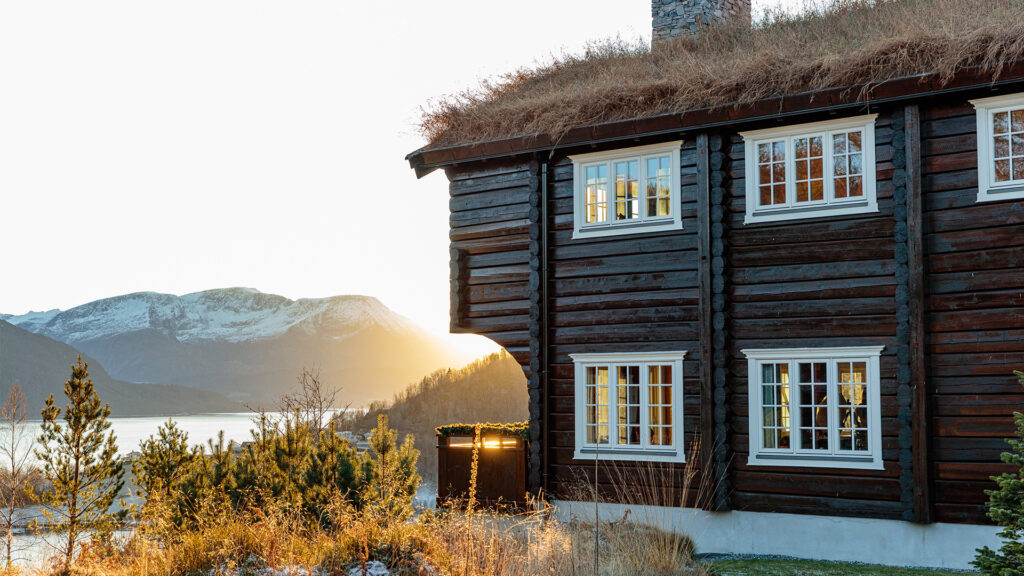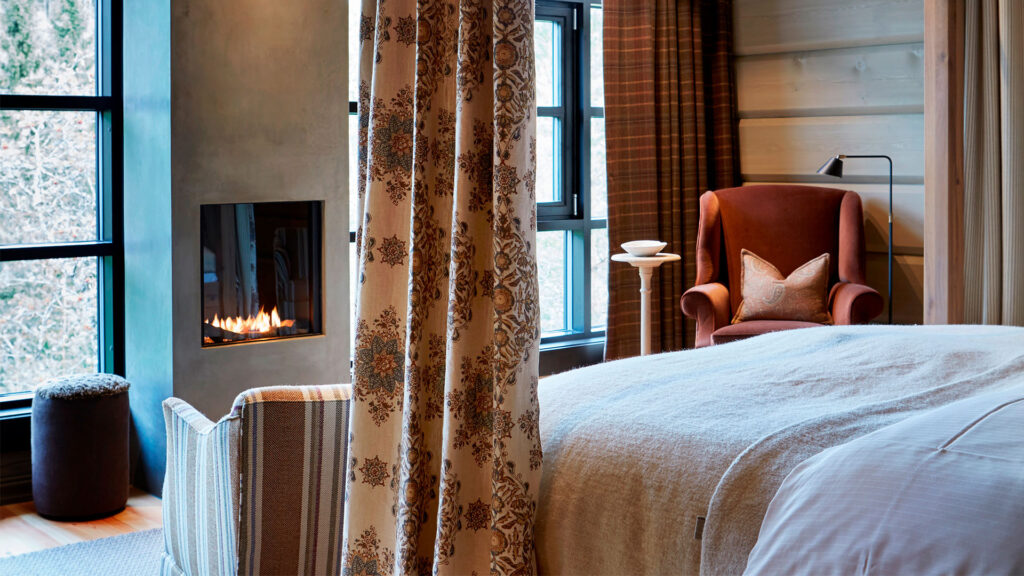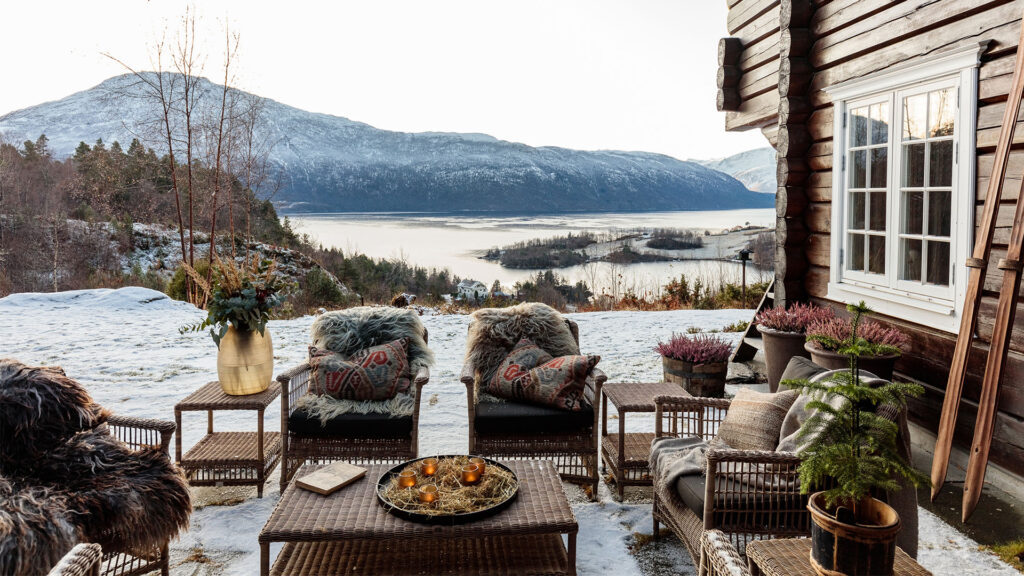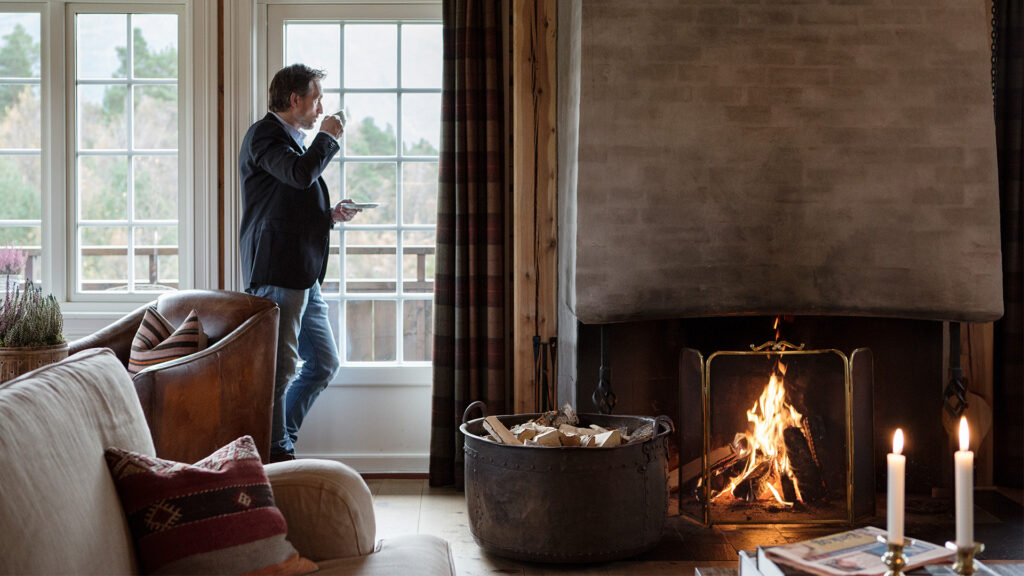 Storfjord Hotel photographed by @ingallsphoto
6. Goldene Rose Karthaus, Schnals – Italy
Framed by soaring peaks and snow-sprinkled forests, Goldene Rose Karthaus is tucked away on the Italian-Austrian border in the serene Senales Valley. Wake up in your naturally-inspired bedroom to breath-taking views of the glaciers from your private terrace, then step outside into the crystal-clear air and relax under the pine trees in the open-air sauna. For those looking to feel even closer to nature, the hotel can arrange a night in an igloo tucked into a nearby glacier, or the Bellavista mountain refuge, an eco-friendly shelter set 2,845 meters high in the Senales Valley, surrounded by ice of the dangling Hochjochferner glacier.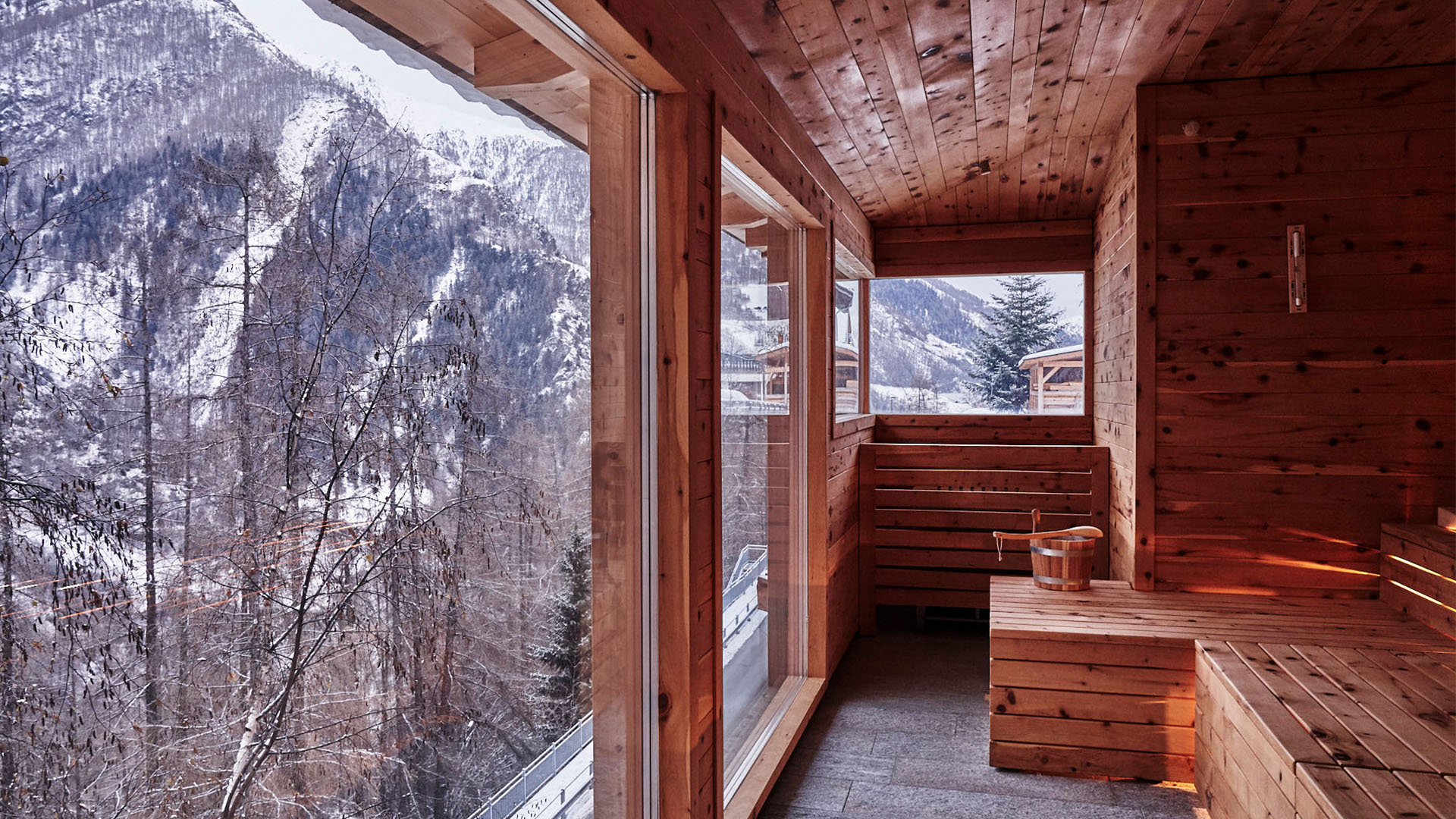 7. Cordée des Alpes Hotel, Verbier – Switzerland
A warm welcome awaits every guest at Cordée des Alpes Hotel, a stylish wooden ski lodge which has been thoughtfully designed to integrate with the surrounding alpine architecture. Step inside the chalet-inspired reception to a crackling fireplace, decorated with vintage skis. Rooms are cool yet cosy, with timber balconies and light-filled window seats which make the perfect post-ski reading nooks. Relax slope-sore muscles in the soothing spa with a dip in the 15 metre swimming pool or a hot stone massage. To dine under the stars, book a table at the hotel's sister restaurant, La Marlénaz, where you'll be taken up by snow taxi and provided with sledges to make your way down.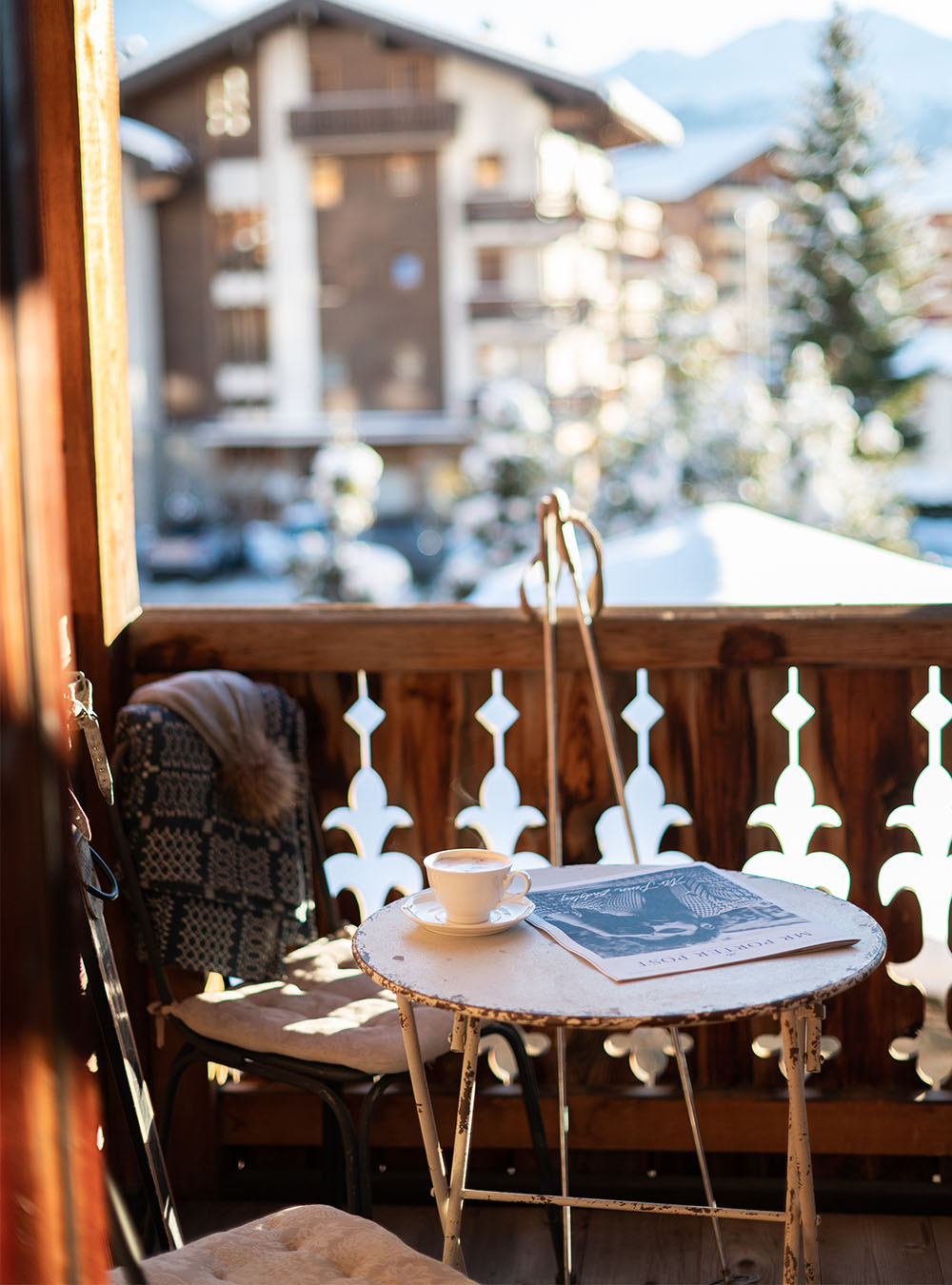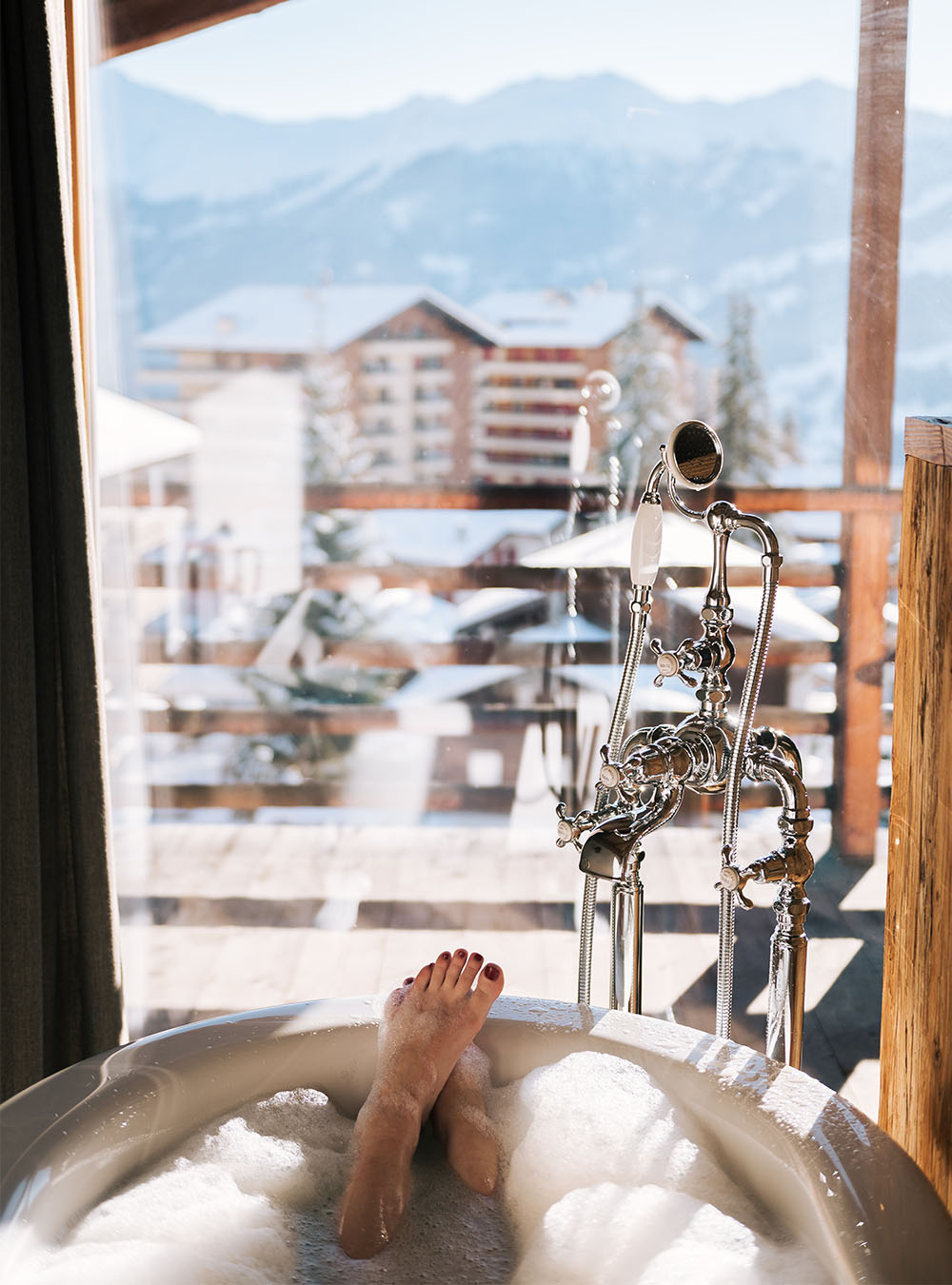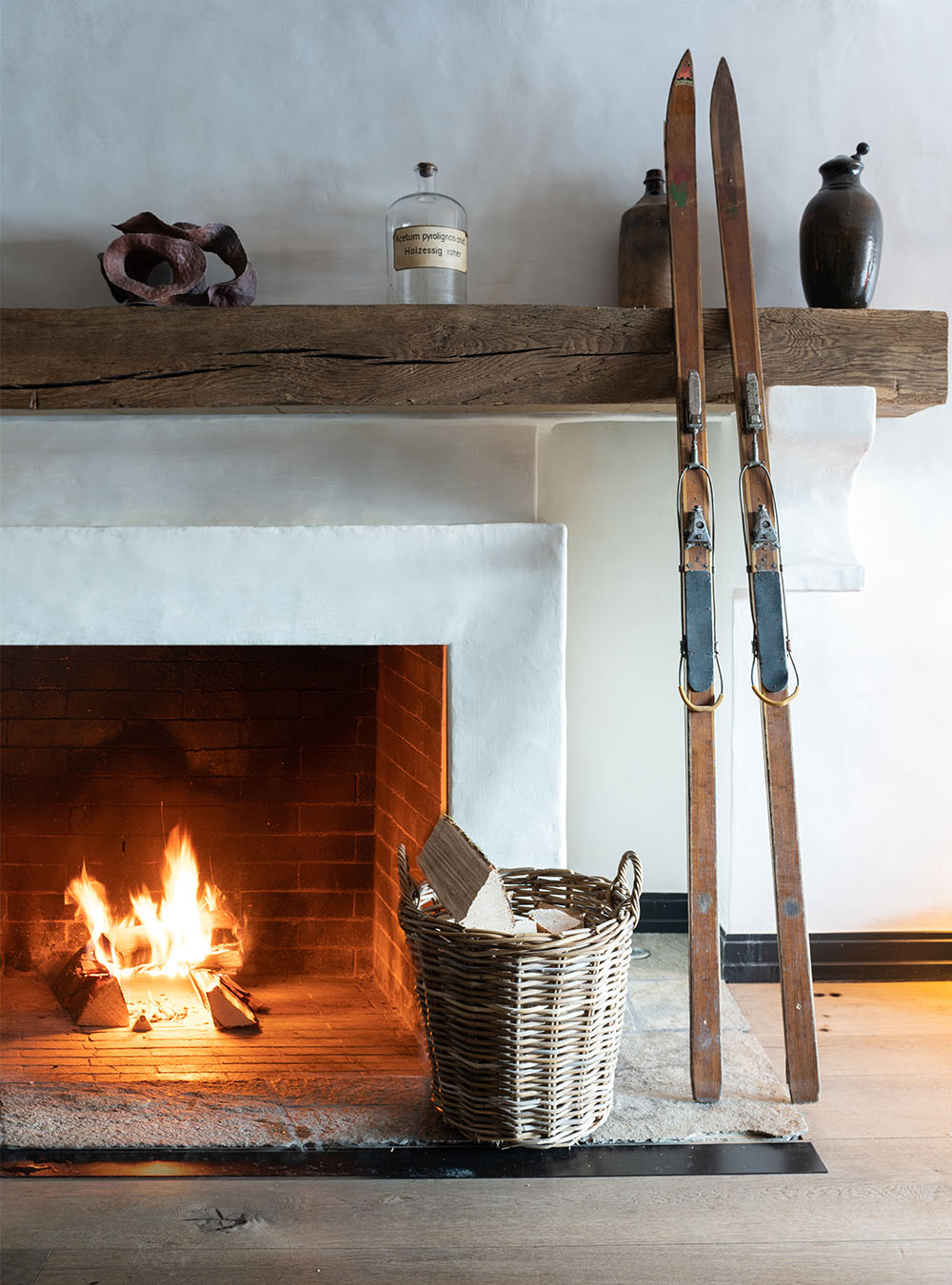 8. Grand Forest Metsovo, Metsovo – Greece
Deep in the rugged region of Epirus in north-western Greece, Grand Forest Metsovo is set on the fringe of a black pine forest cresting the top of a private mountain which becomes blanketed in thick snow during the winter. A strong back-to-nature ethos runs through the experiences at this mountaintop hideaway, one that is shared by Olympic medallists Viola Bauer and Lefteris Fafalis who take guests on a cross-country adventure through the Pindus National park. Return to a cosy nook beside a fireplace at Grand Forest Metsovo for some high altitude dining on seasonal, foraged dishes.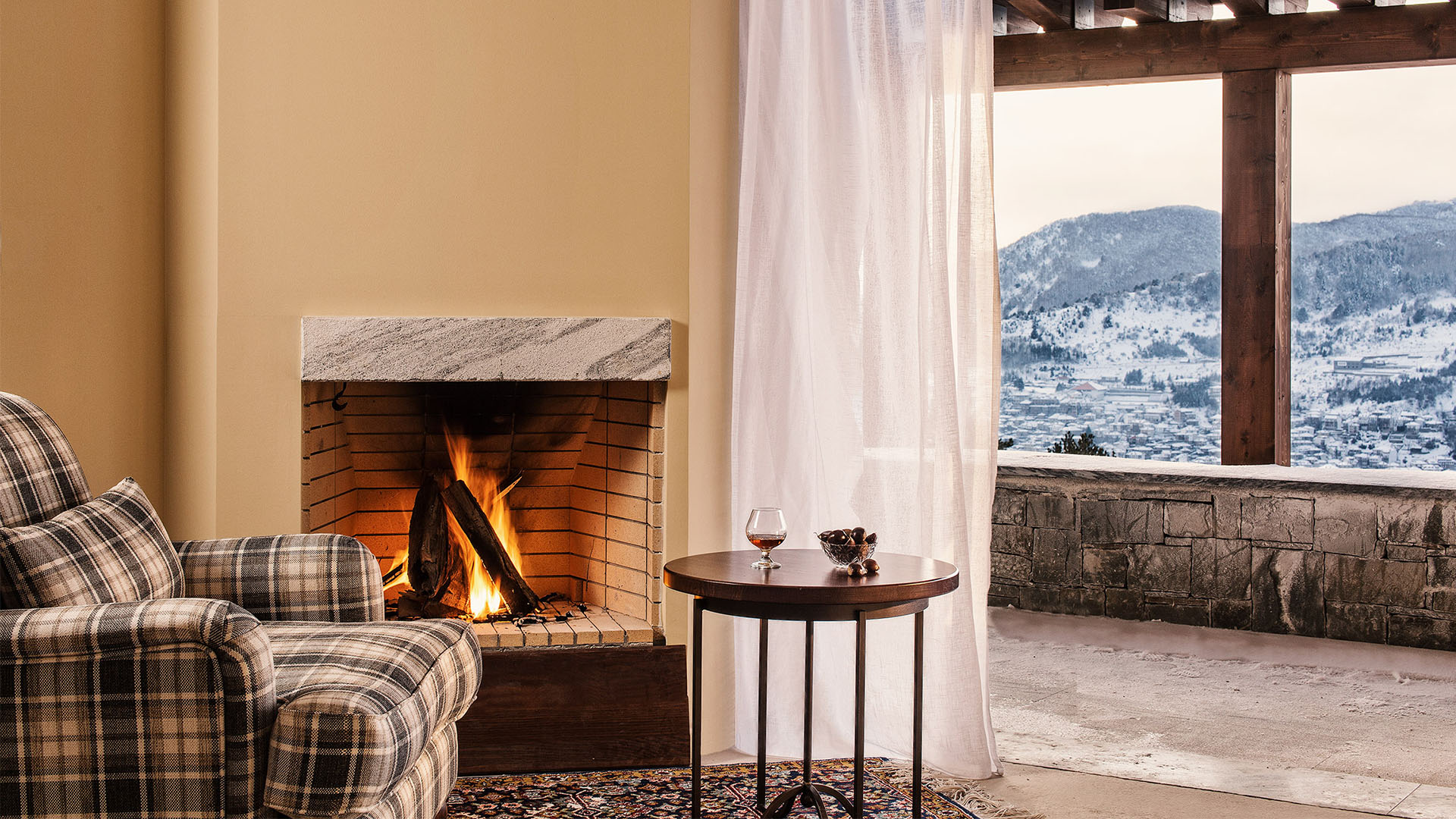 9. Kristiania Lech, Lech am Arlberg – Austria
An exquisitely decorated Alpine retreat with the feel of a private residence rather than a hotel, Kristiania Lech is just a short walk from the centre of the upmarket ski resort of Lech. Special services include a ski valet, bath butler, and leisure time consultant, so all you have to do is put your feet up on the ski-styled sun deck and watch the world go by from the famous Arlberg area of the Austrian Alps. Originally built by Olympic ski champion Othmar Schneider as a private chalet to entertain his friends on their adventures in the Arlberg mountains, Kristiania Lech has retained its intimate feel thanks to his daughter, Gertrud Schneider, and her tailor-made team.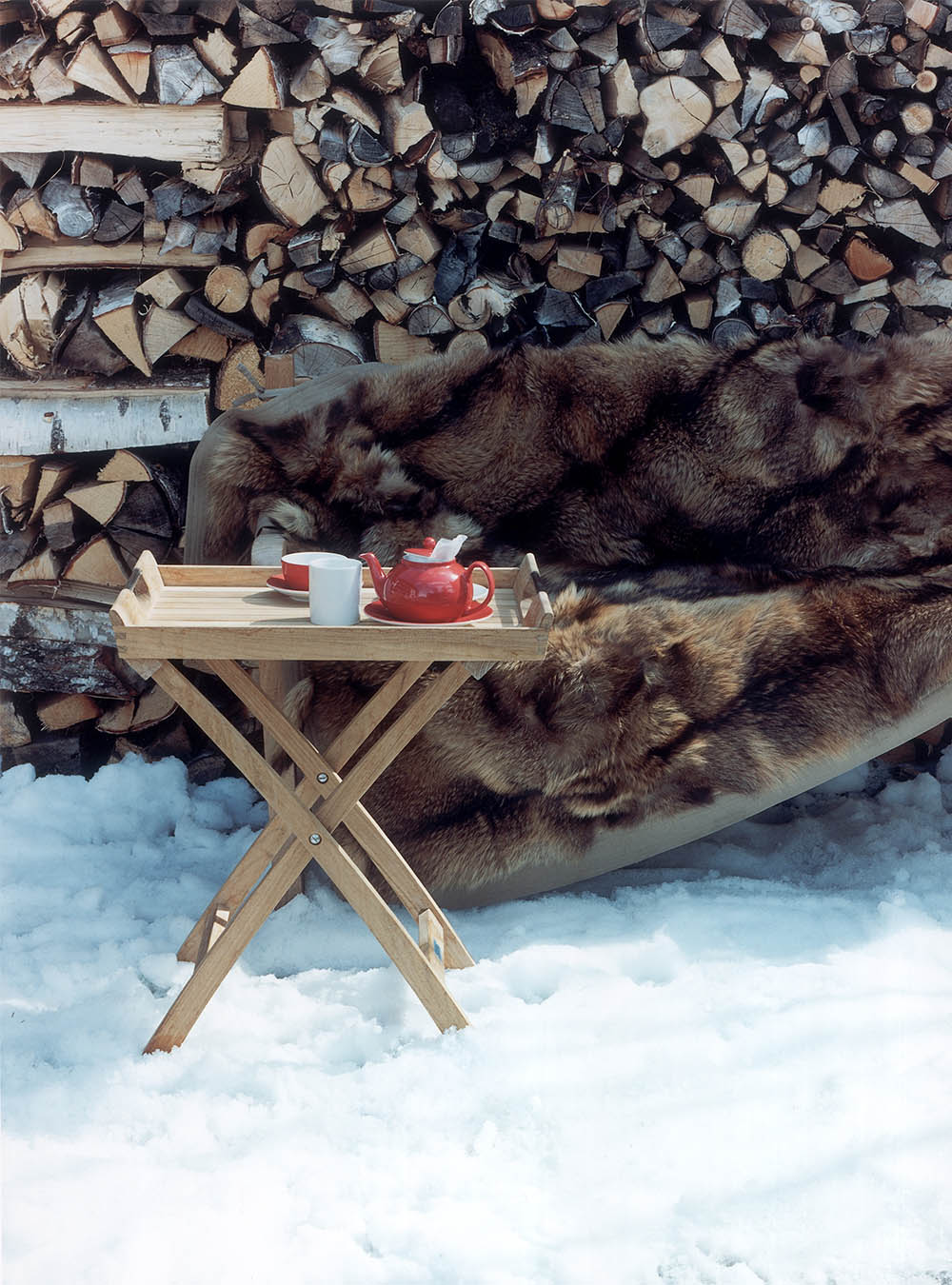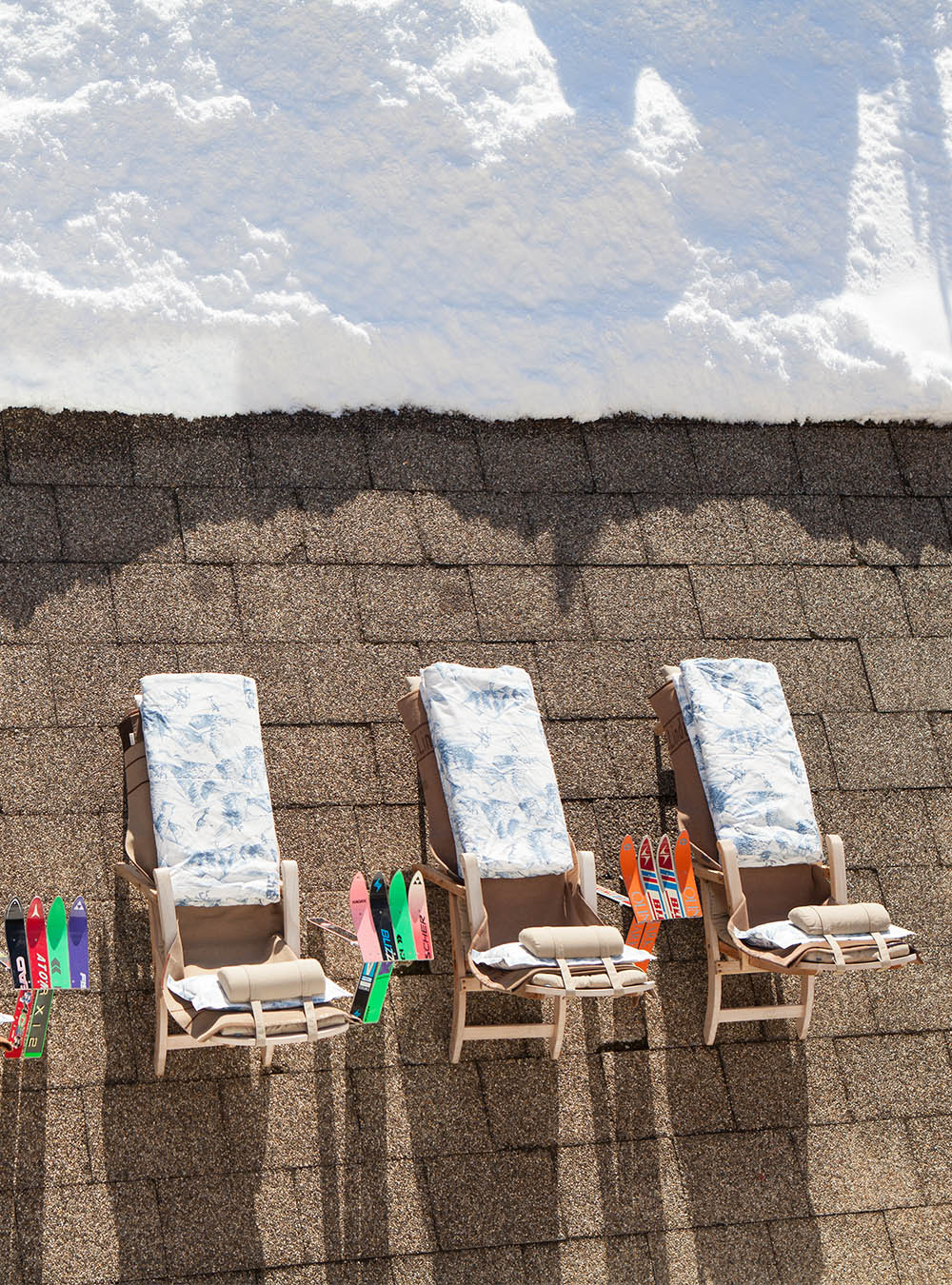 10. FORESTIS, Brixen – Italy
Taking alpine wellness to new heights, FORESTIS is cool, calm, and connected to its UNESCO Dolomites setting. Forests and snow-capped peaks stretch out in every direction from this perfectly poised spa hotel, every part of which is in tune with its spellbinding surroundings.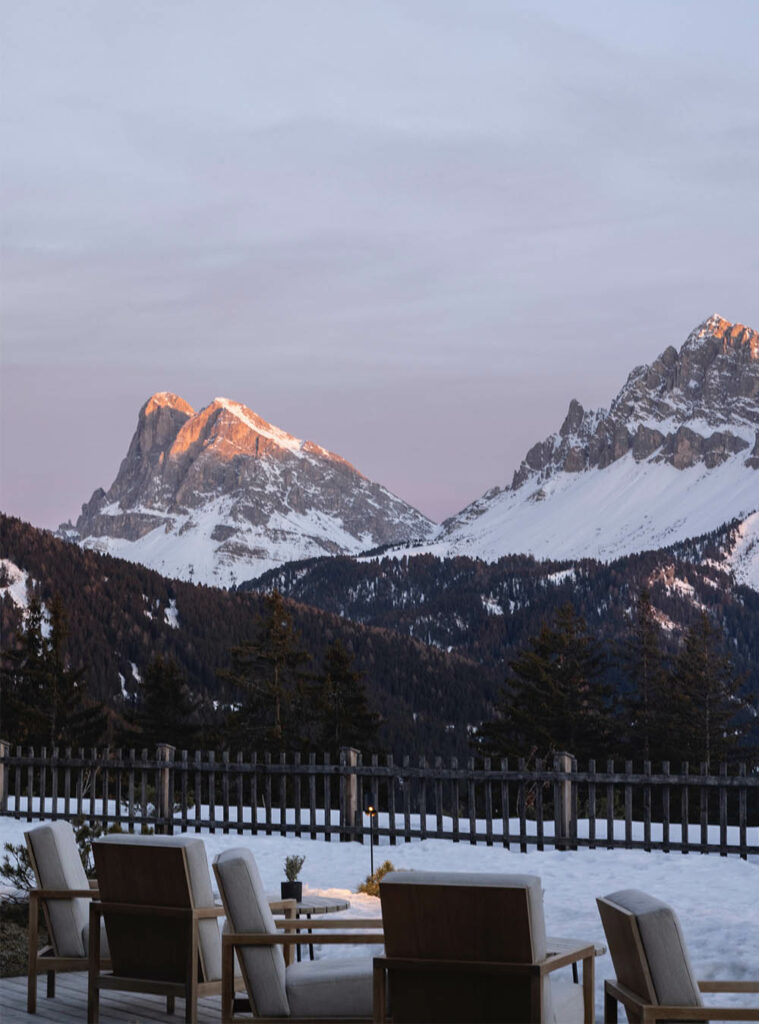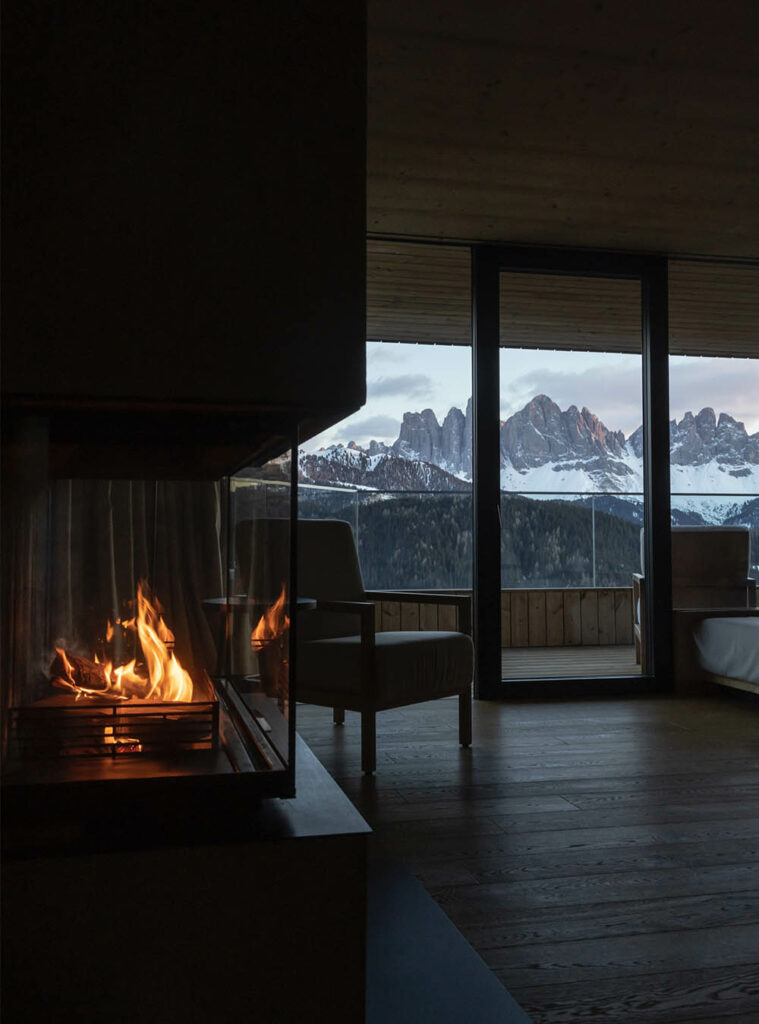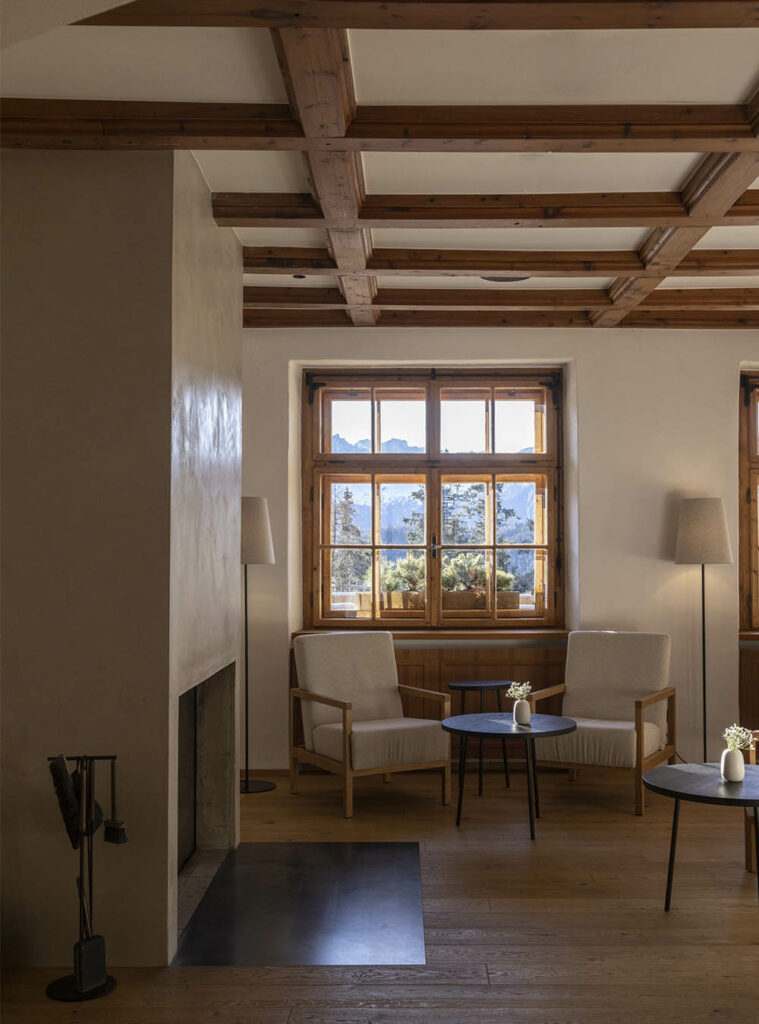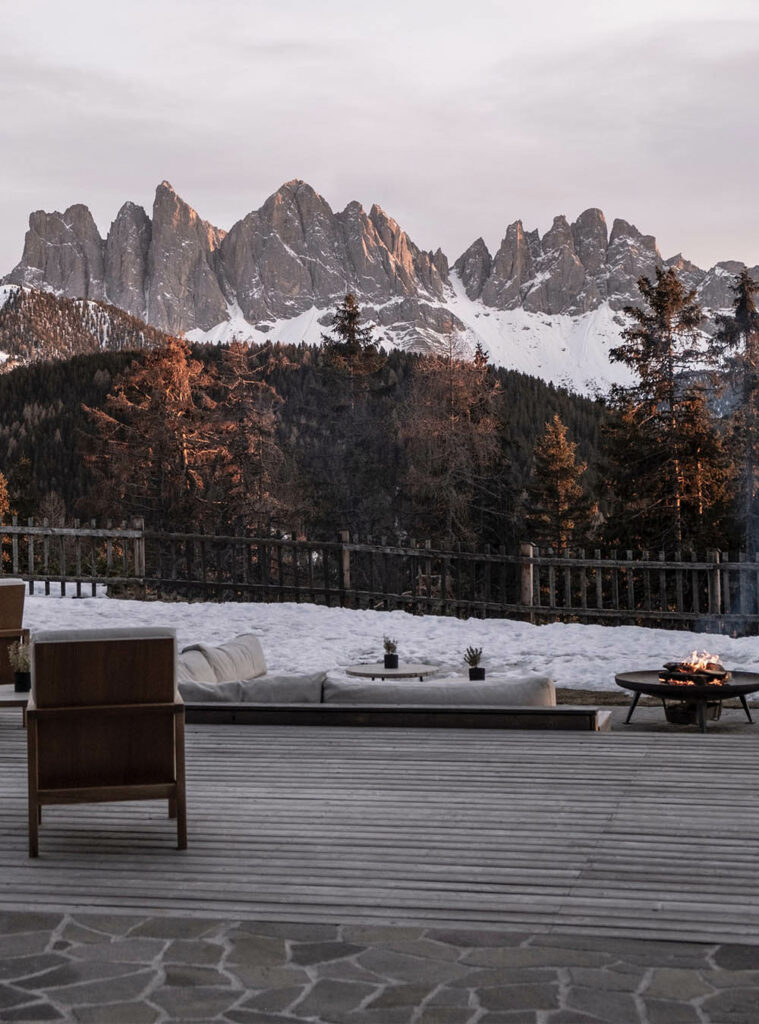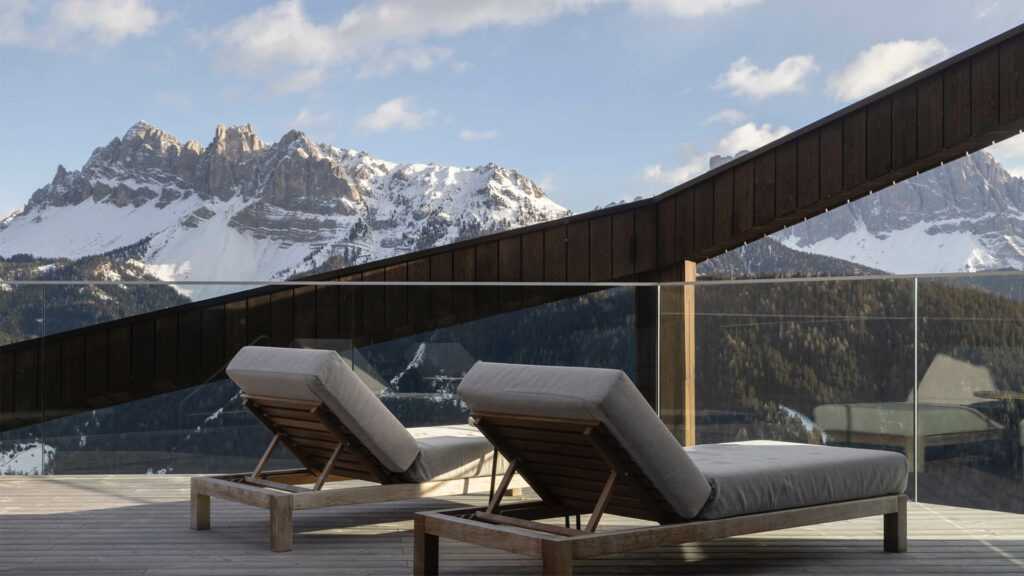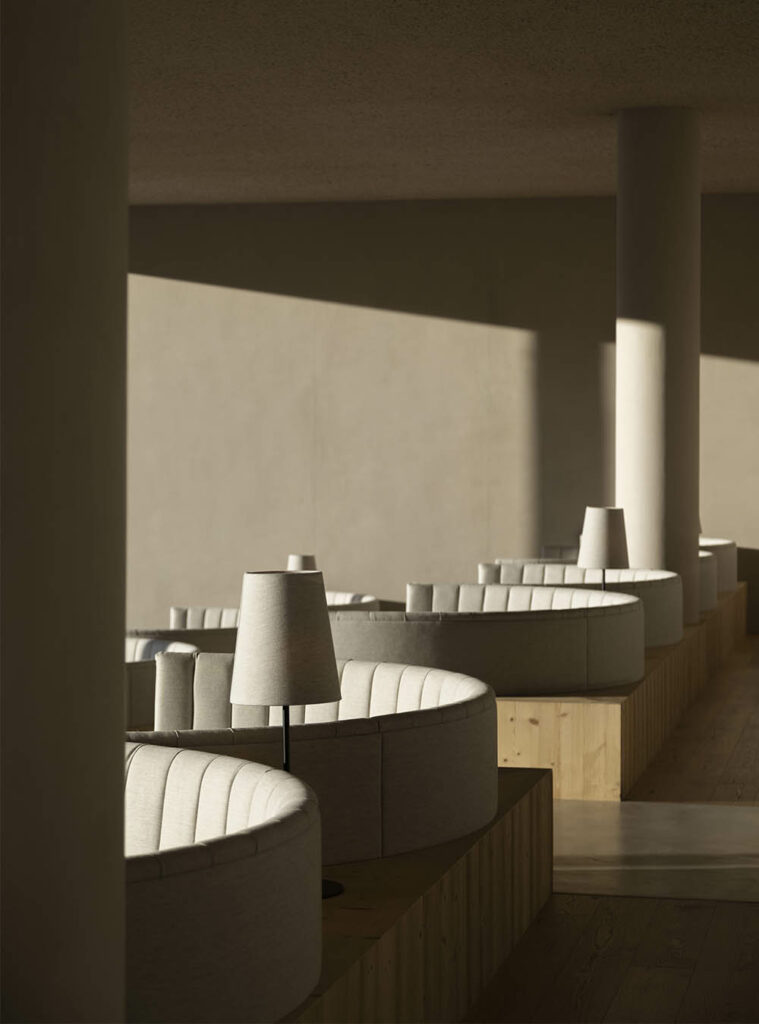 FORESTIS photographed by @enrico_costantini
Following the centuries-old example of the Celts and their natural doctrine, the FORESTIS Spa combines the elements of nature with four specially selected trees – mountain pine, spruce, larch and stone pine. From an indoor-outdoor rock pool to Silence Rooms and a Wyda Yoga Room overlooking frosted forests, the power of nature is ever present throughout the FORESTIS experience.