The cosiest trips to take in tune with the changing of the seasons
The UK doesn't seem to have got the message that summer is over (we're penning this mid-heatwave). In anticipation for next week's autumn equinox, we're turning our trip-planning minds to elemental escapes grounded in nature – which involve packing lots of knitwear, drinking a copious amount of hot chocolate, and revelling in crunchy, colour-changing leaves. Read on for our top picks on what to do and where to stay during this transitional time of year…
1. Cosy up in a cabin, chalet, or castle
When the countryside is tinged with rust-browns, deep reds, and burnt ochre, it's high time to bed down in a nature-immersed base. The scent of timber hangs in the air at Storfjord, a secluded retreat in the fjordland of Norway which feels straight from the pages of a Scandinavian folktale. Slow days are spent hiking the Sunnmøre Alps, soaking in the forest-fringed hot tub, and curling up by the fire with a Nordic noir novel.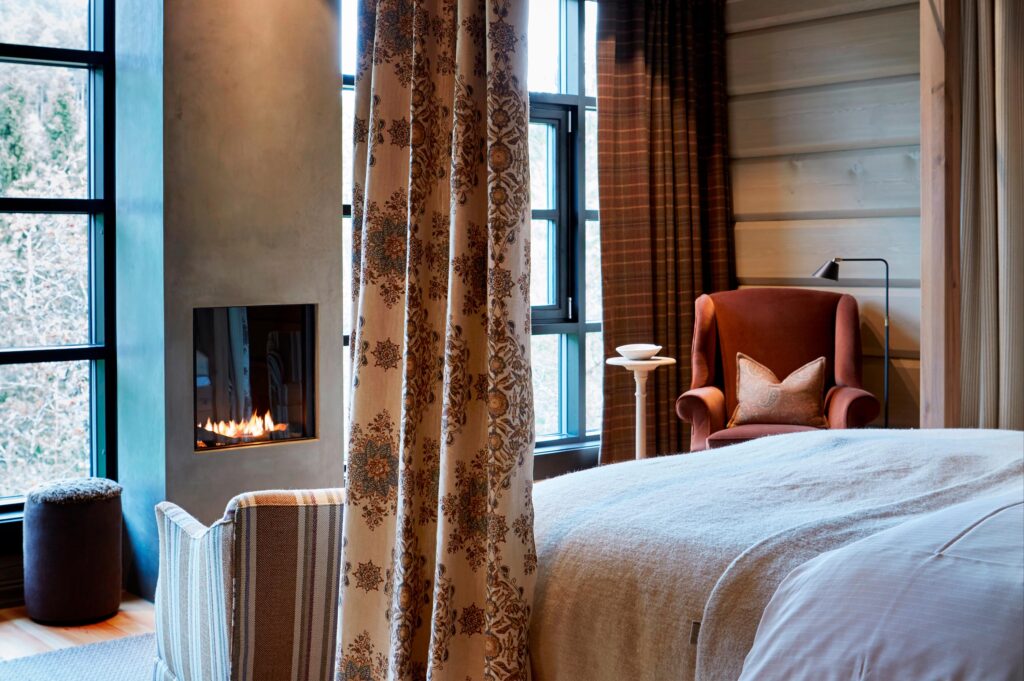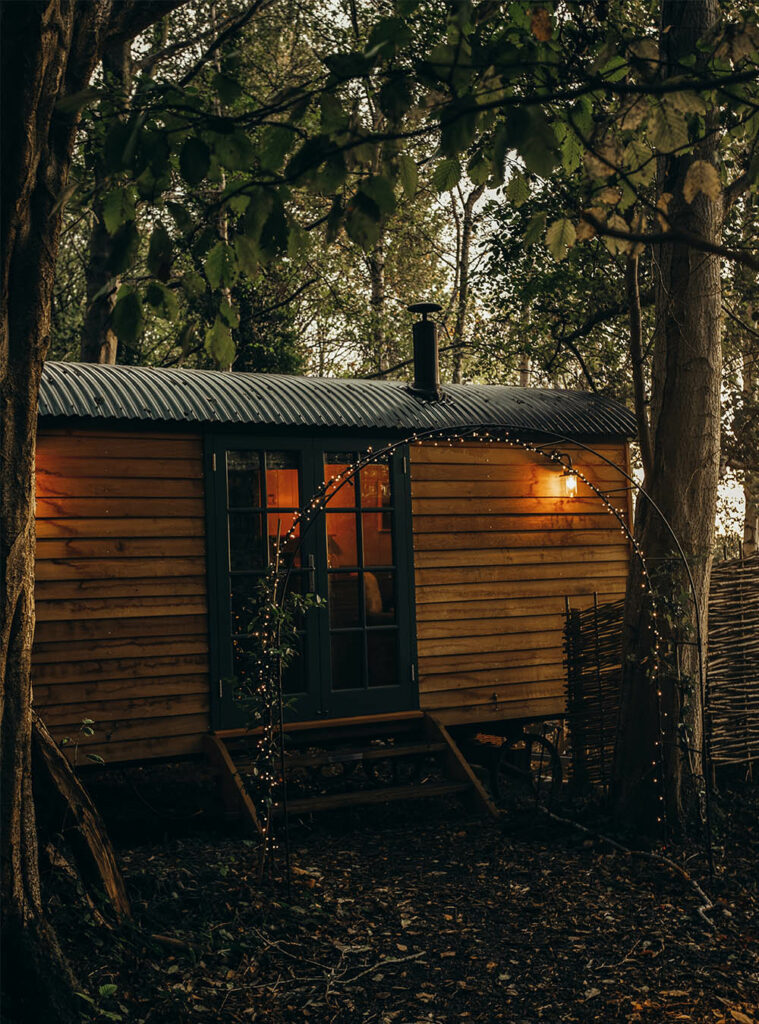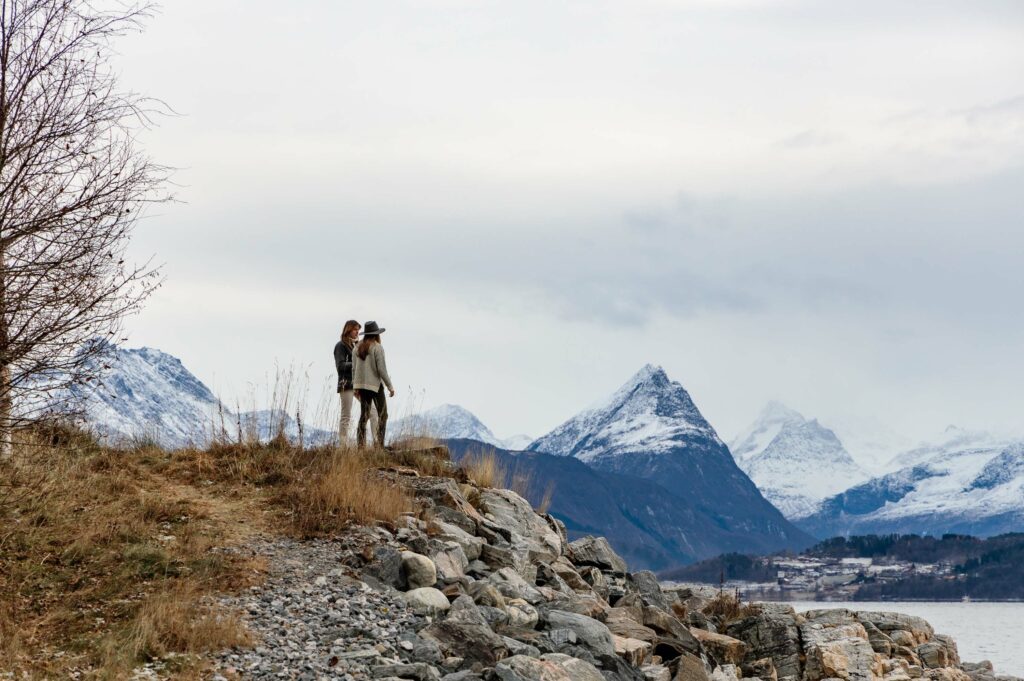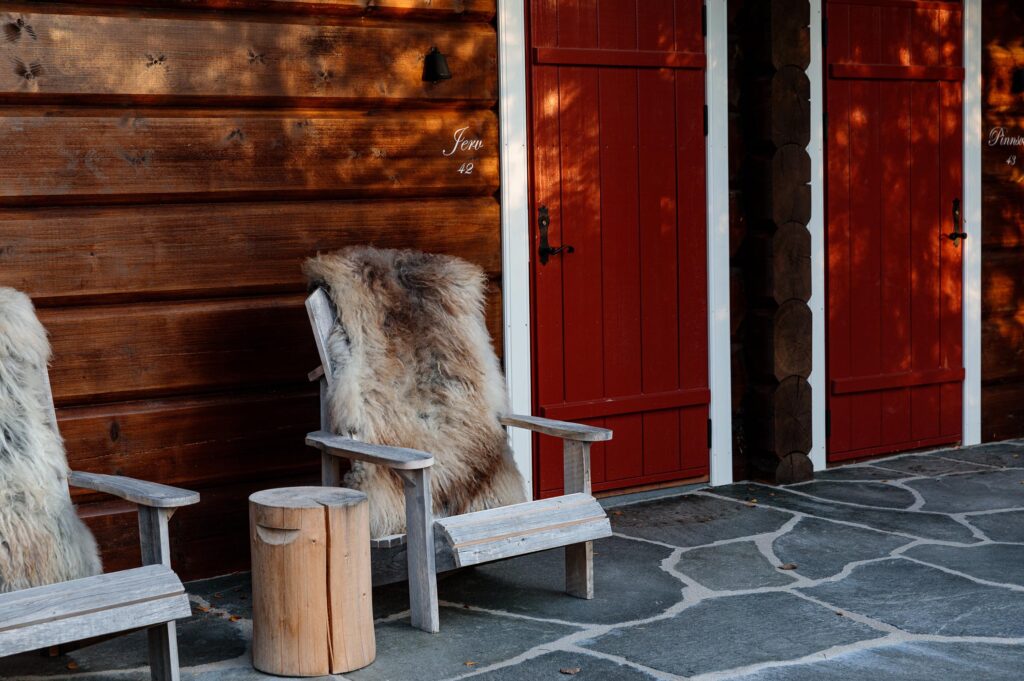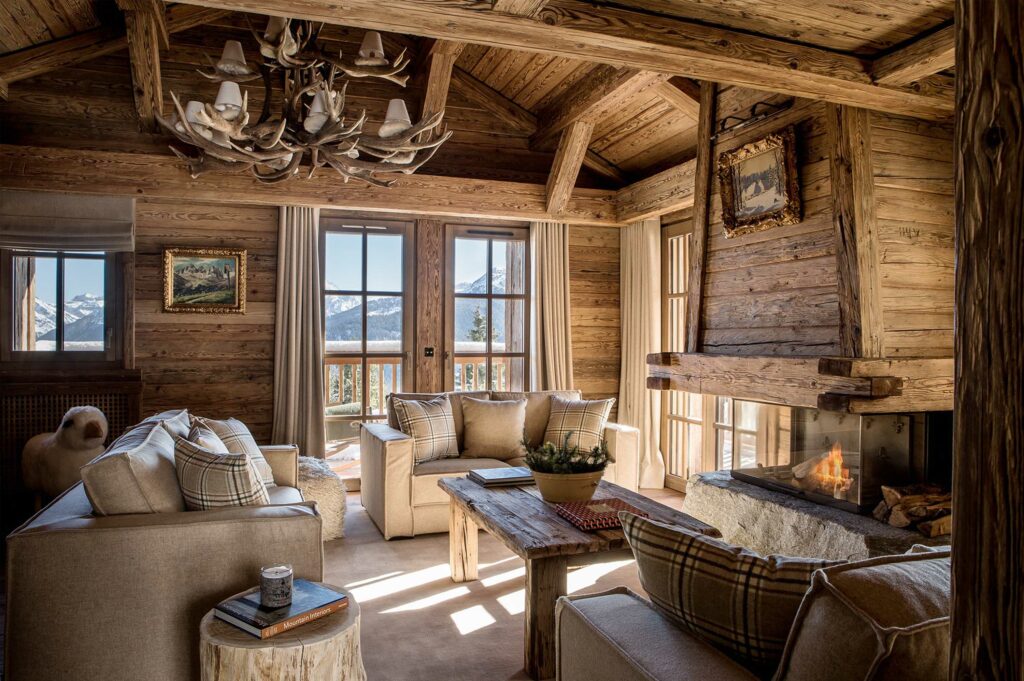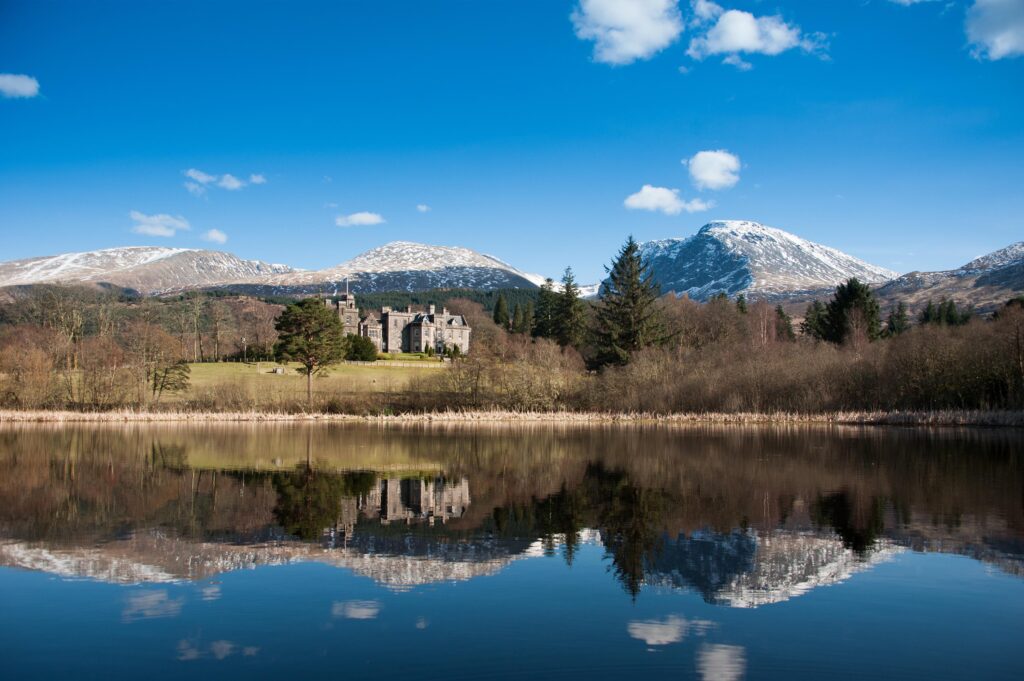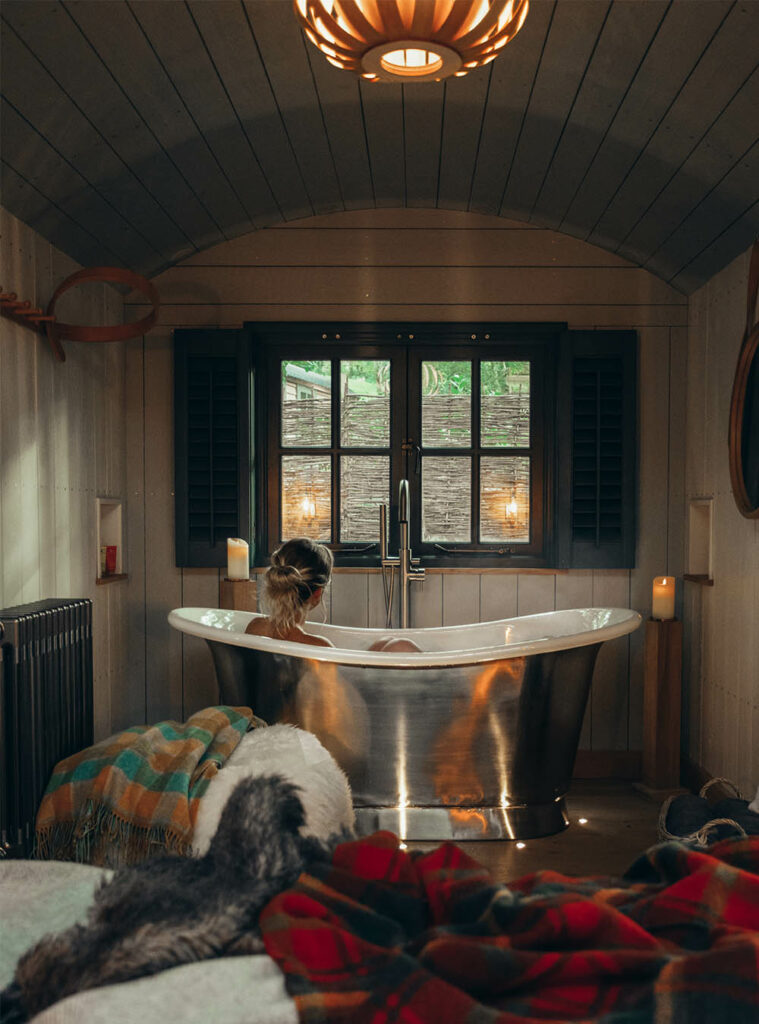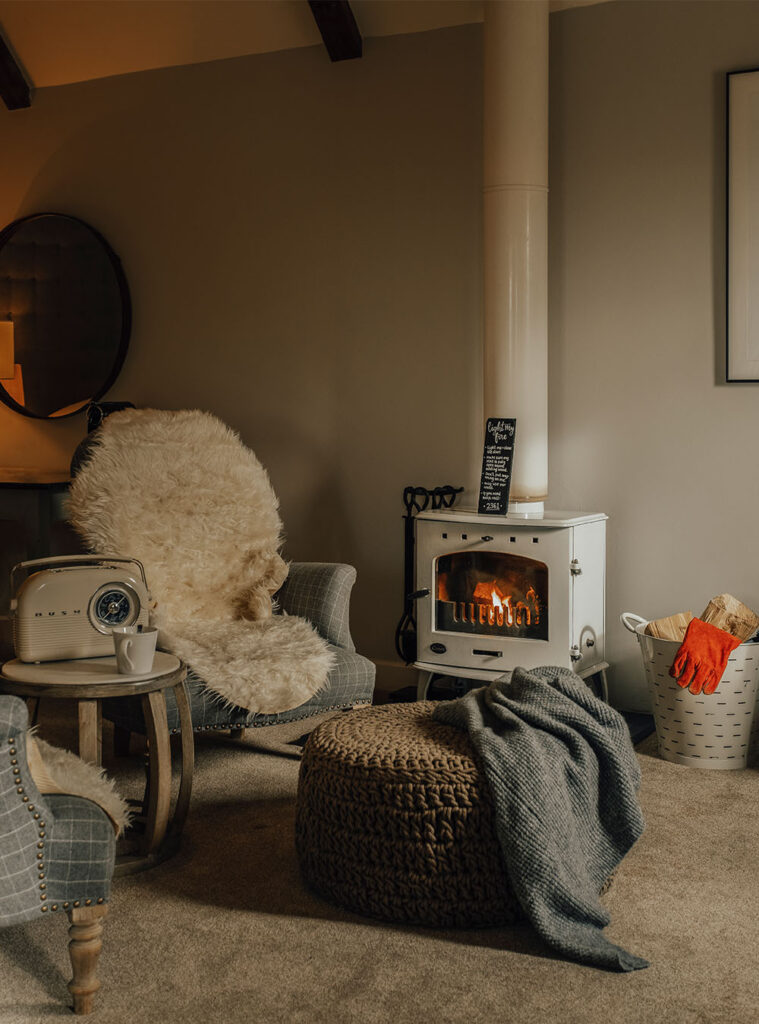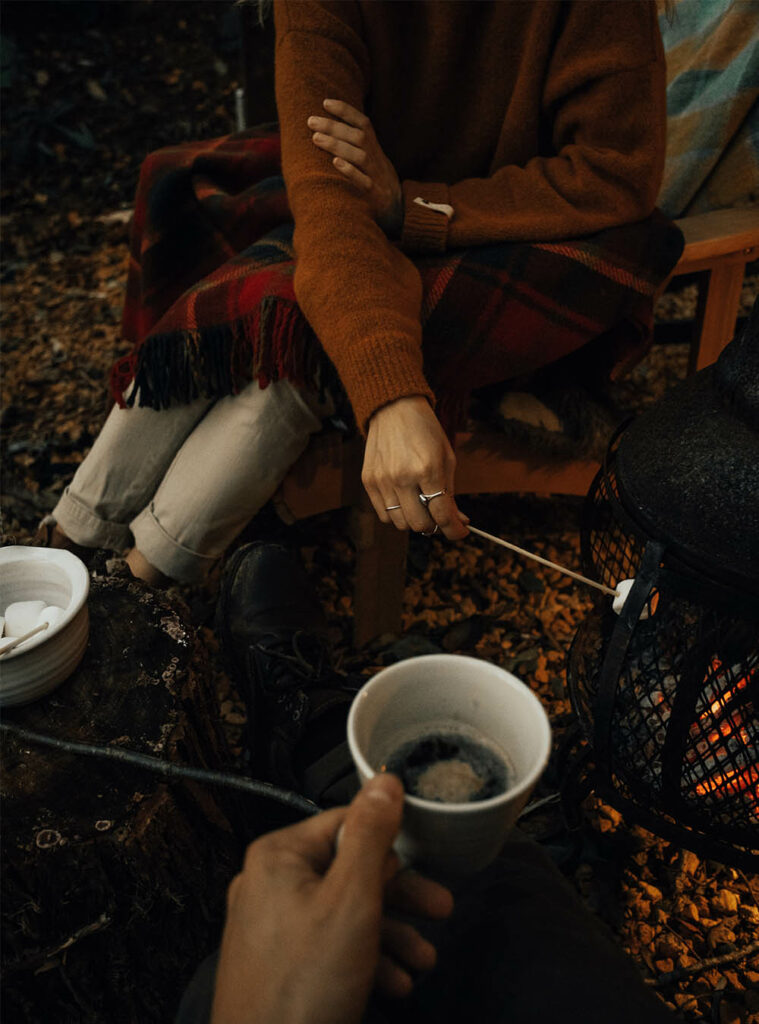 Snuggle down with a glass of fine Savoyard wine in a Savoie-designed chalet at Le Refuge de la Traye (open until October, then again from December for the ski season), or in one of the luxury cabins at The Fish Hotel in the Cotswolds – complete with underfloor heating, en-suite bathrooms (some with free-standing bathtubs), and cosy lounge areas beside a wood-burner for toasting s'mores. For a grand getaway in Scotland's Nevis Range when the Highlands are ablaze with autumnal colours, Inverlochy Castle is ensconced within enchanting gardens, fairy-tale woodland, and a tranquil private loch.
2. Go truffle hunting and foraging
White truffle season typically stretches from September to December, which is also when black autumn truffles tend to be gathered across Europe. And is there anything more autumnal-tasting than fresh, earthy truffle? We think not. At Villa La Madonna in Italy's sleepy Bormida Valley, truffles seem to be on tap and Barolo wine flows freely. The vine-encircled villa hosts an annual truffle weekend (and truffle-hunting forays during October and November), which finishes with a post-hunt alfresco lunch with plates of Alba truffle-infused pasta.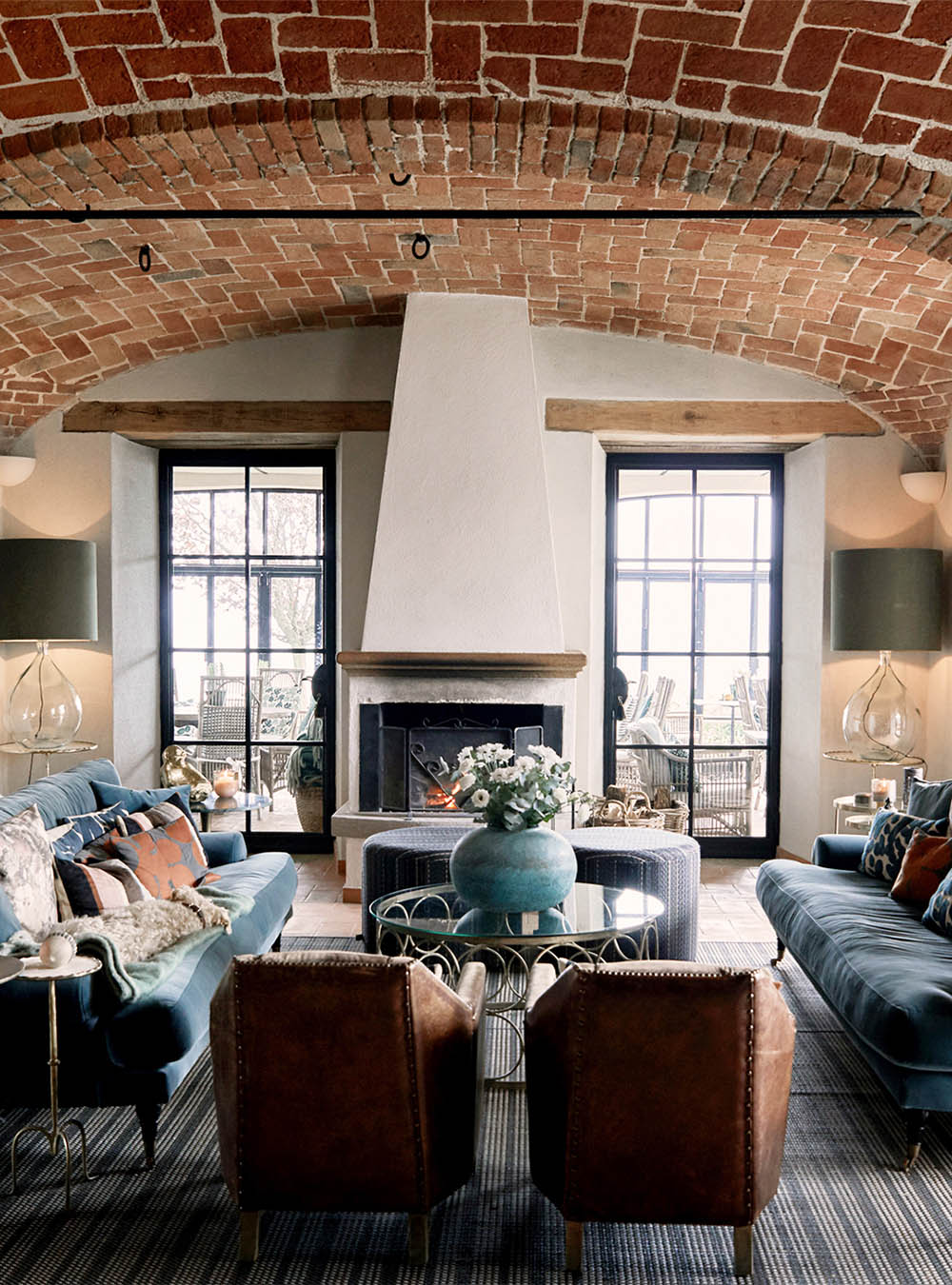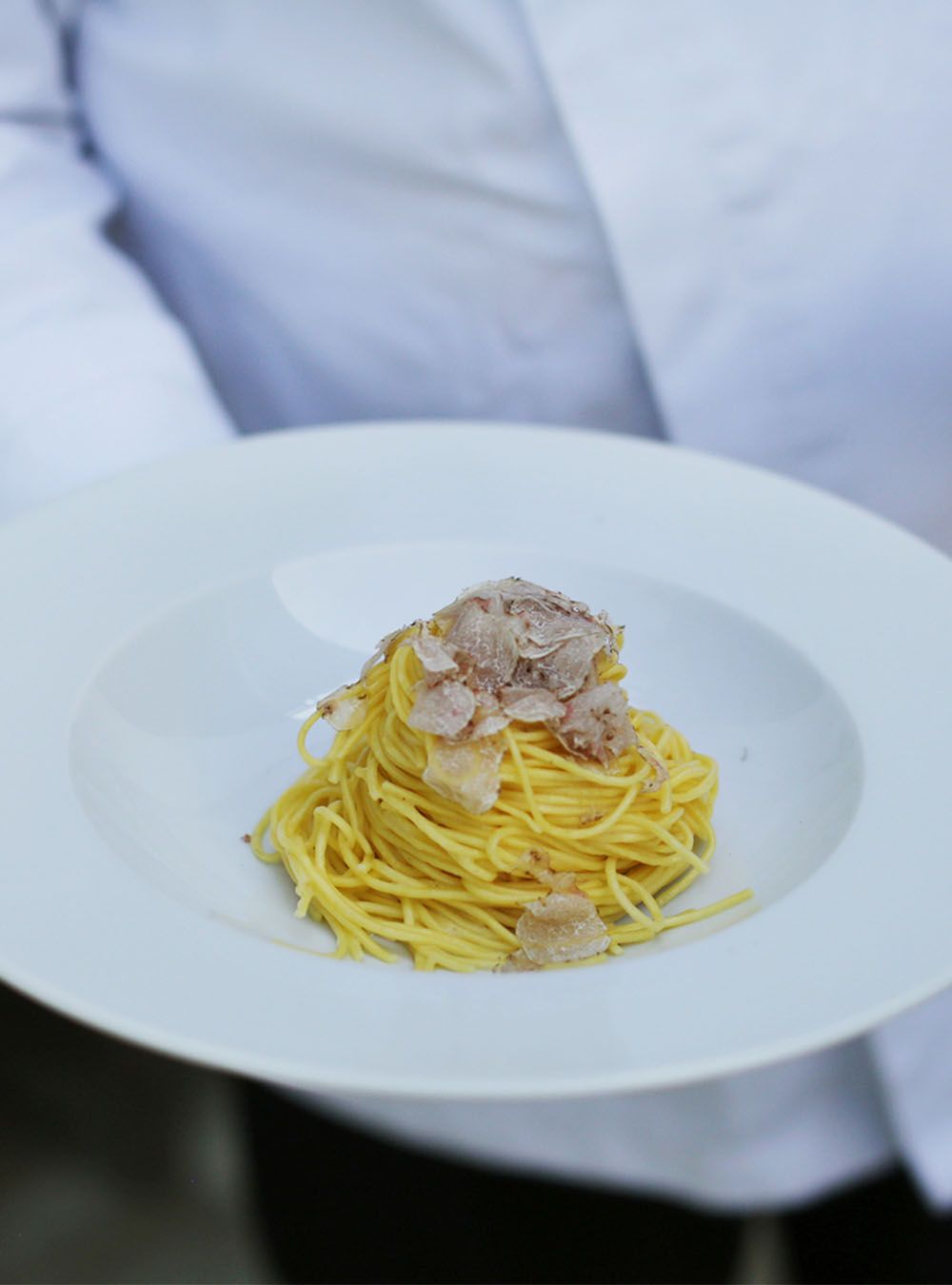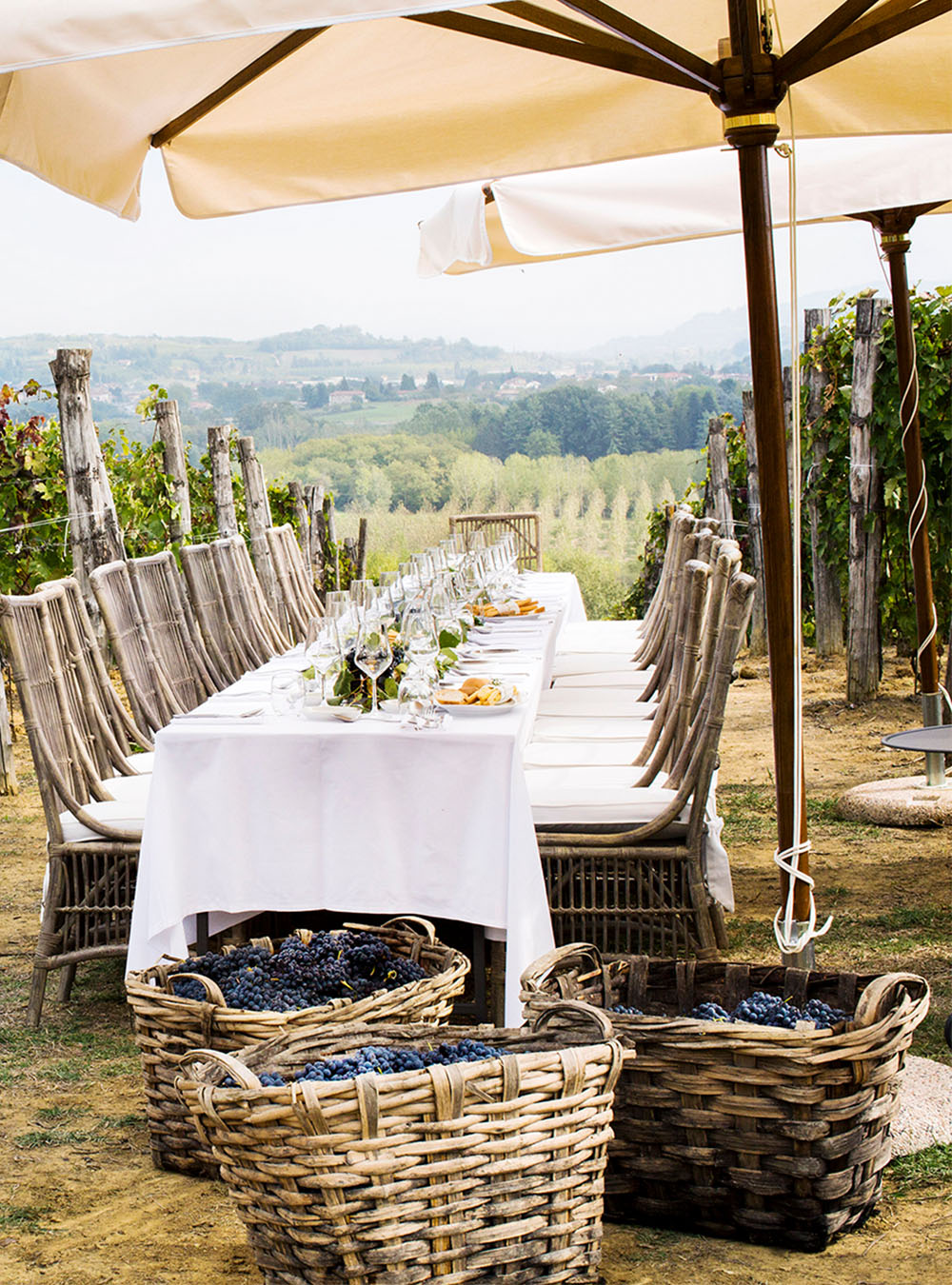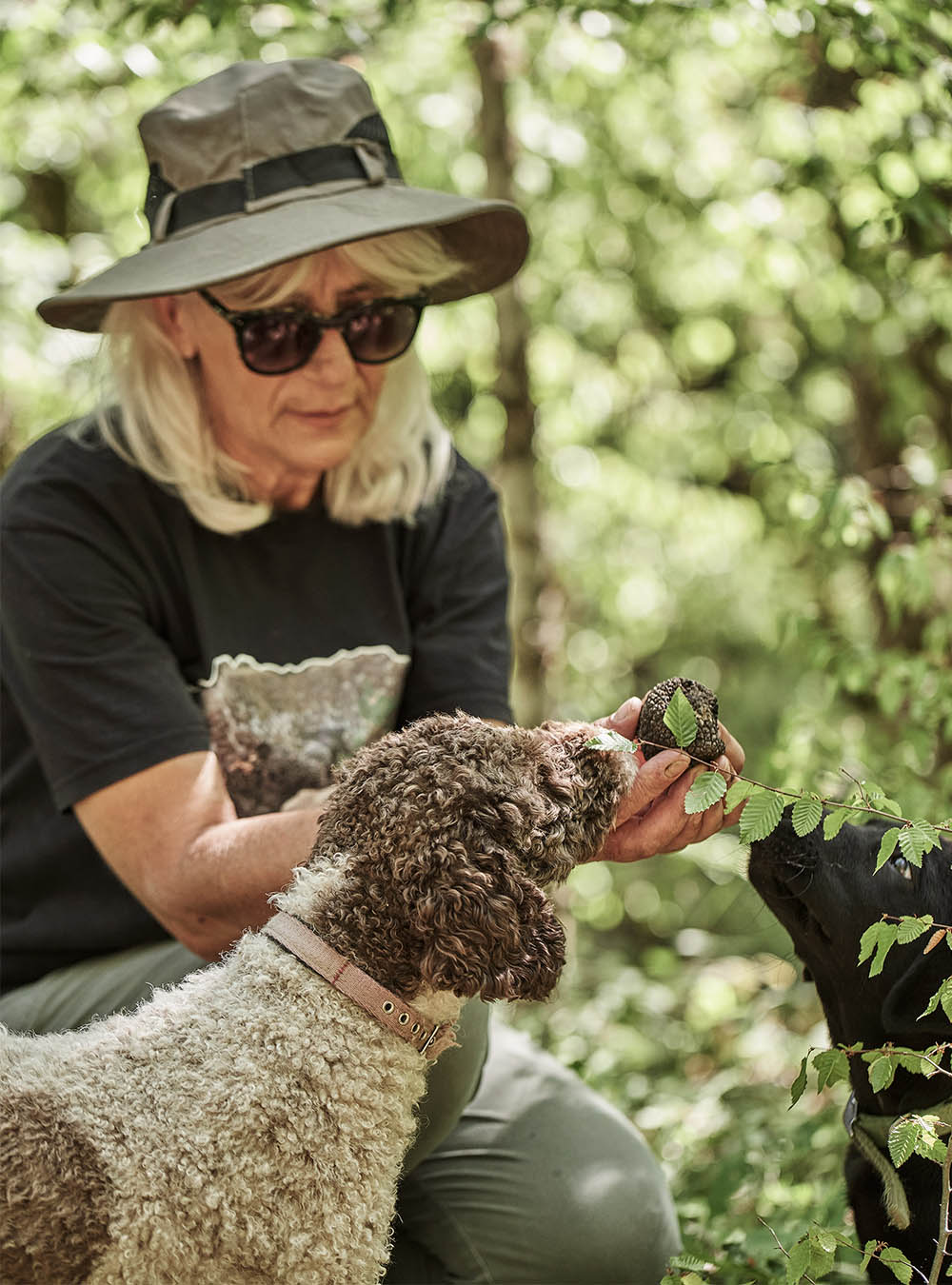 Perched on the slopes of Greece's Pindus Mountains, Grand Forest Metsovo invites guests to join Greek naturalist Katerina Nola and her friendly dogs for strolls in the surrounding black pine forests to gather fresh truffles, followed by truffle-based cooking classes back at her farmhouse learning how to prepare local recipes from handmade pasta to a truffle-scented dessert.
3. Book a forest bathing break
Tree therapy (which can be as simple as taking a tranquil walk through the forest) is a restorative way to pass the time in any season – but especially when the autumn palette takes hold. The Japanese tradition of forest bathing (known as shinrin yoku) is perhaps most magical when experienced in its origin country, particularly in the natural 'power spots' on Yakushima. Sankara Hotel & Spa offers a special two-day wellness package to prepare and pamper guests before and after trekking through the ancient forests around this tree-wrapped island.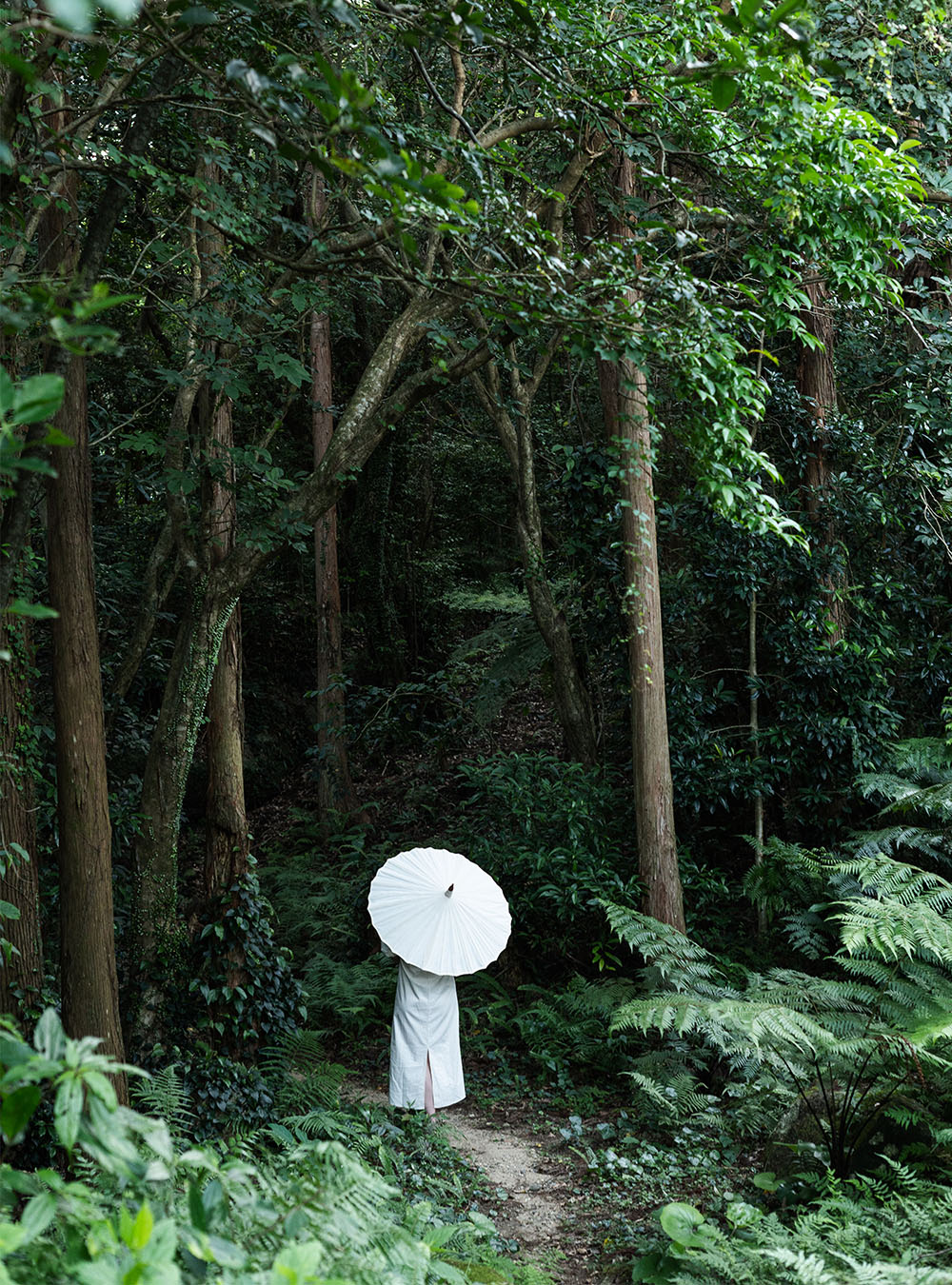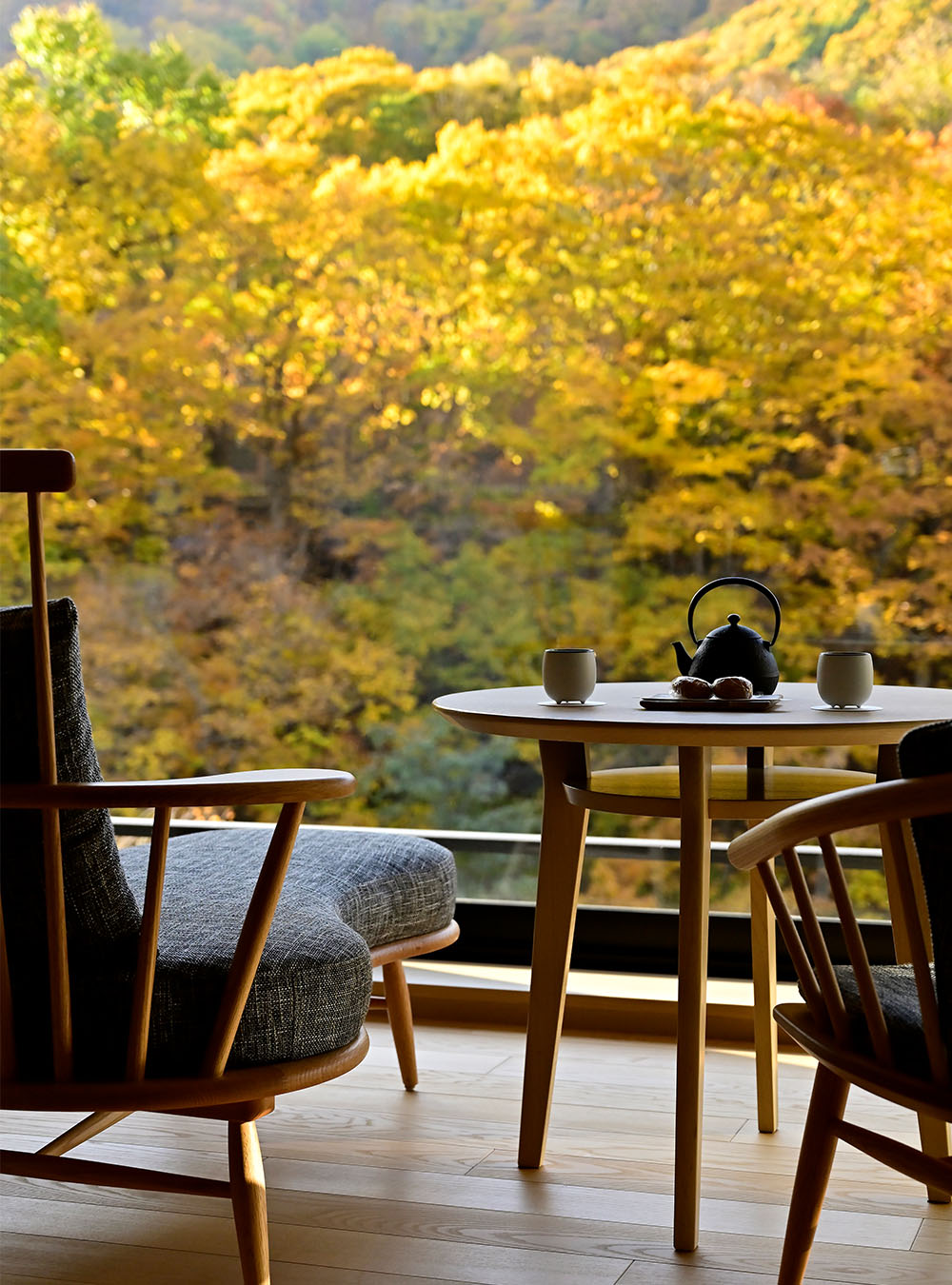 Tucked into the golden treeline of Hokkaido, Chalet Ivy Jozankei puts the changing of the seasons centre stage through soaring skylights and full-height windows – you'll awake to serene views as the sun rises across the treetops, and you can soak up yet more natural vistas from your private onsen tub.
4. Celebrate the harvest festival
Give thanks for the abundance of autumn by joining the celebrations of a harvest festival (usually hosted on the closest Sunday to the harvest moon in September). For a blissfully bucolic setting, check-in to Susafa, a family-run masseria which harvests its own produce – think organic olive oil, homemade cherry jam, freshly-baked bread, and more seasonal treats. September is when this Sicilian farmhouse harvests its tomatoes, and when guests can spend sun-drenched days picking juicy tomatoes from the gardens before preparing tomato-based dishes in a traditional cooking class.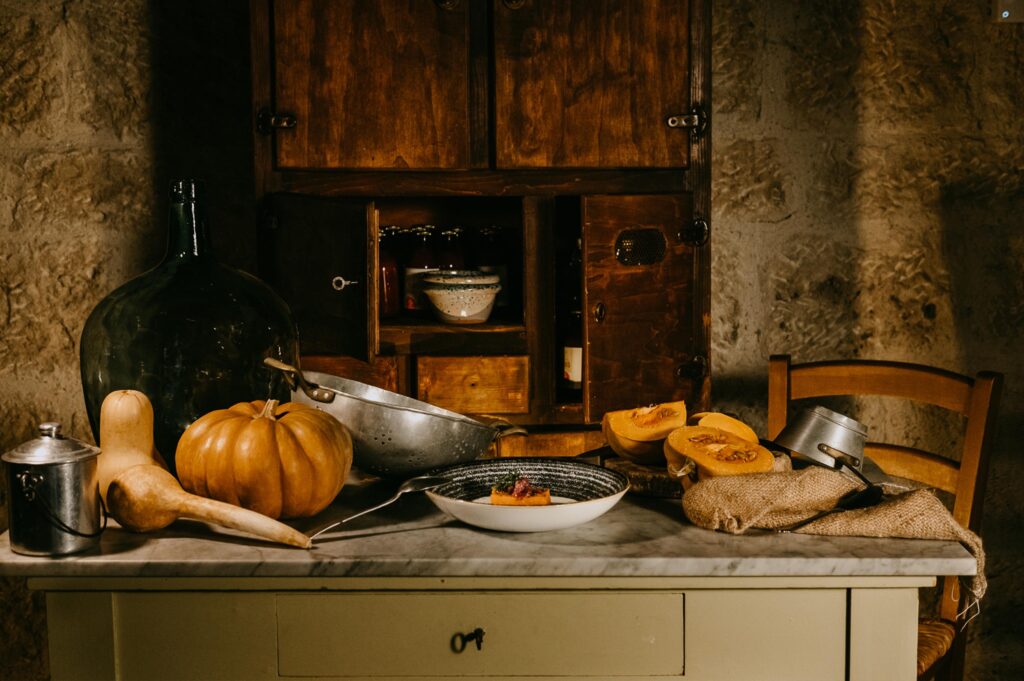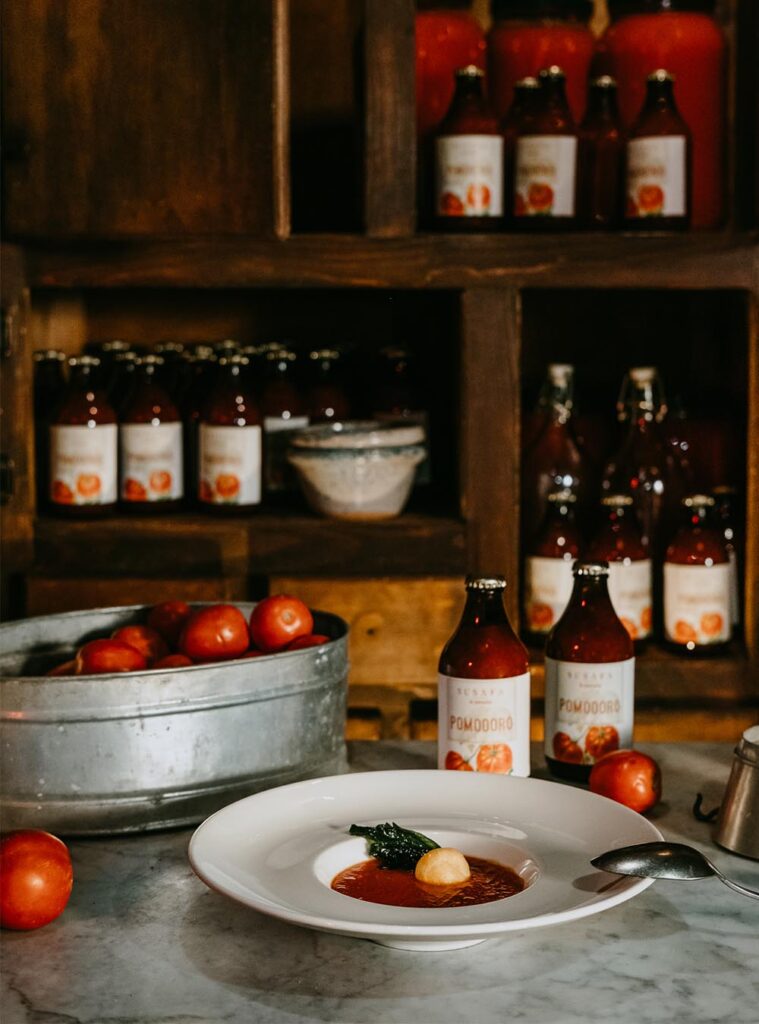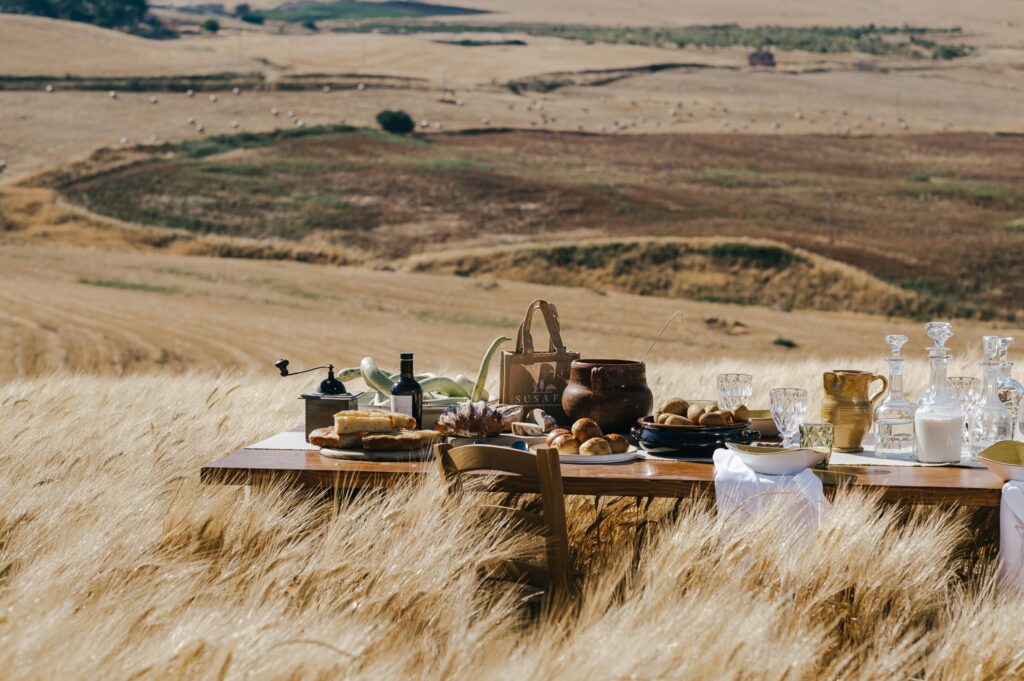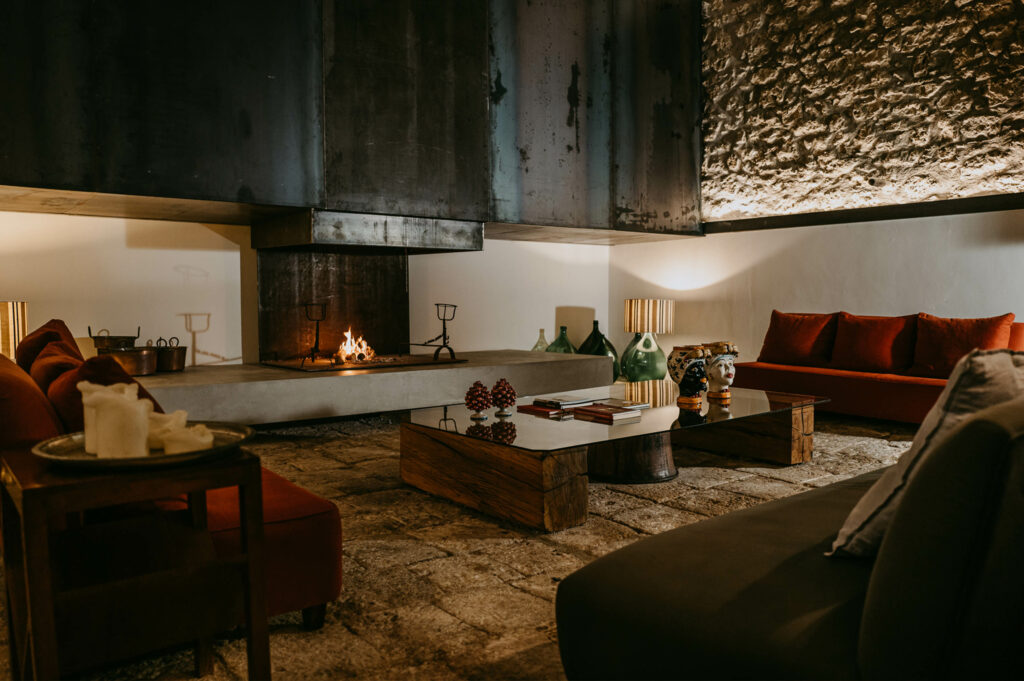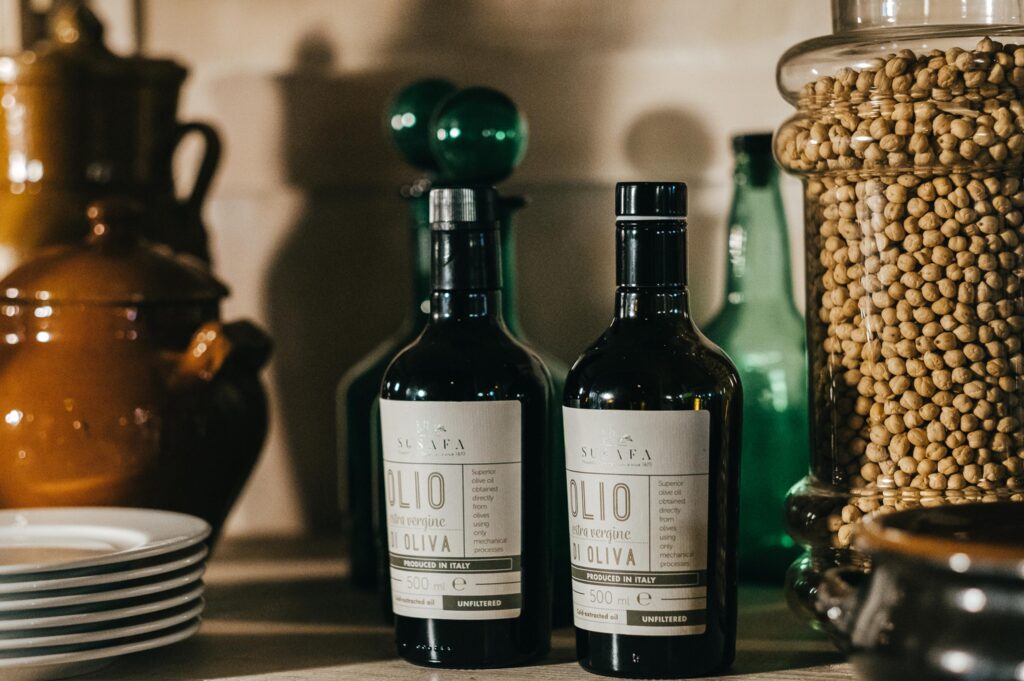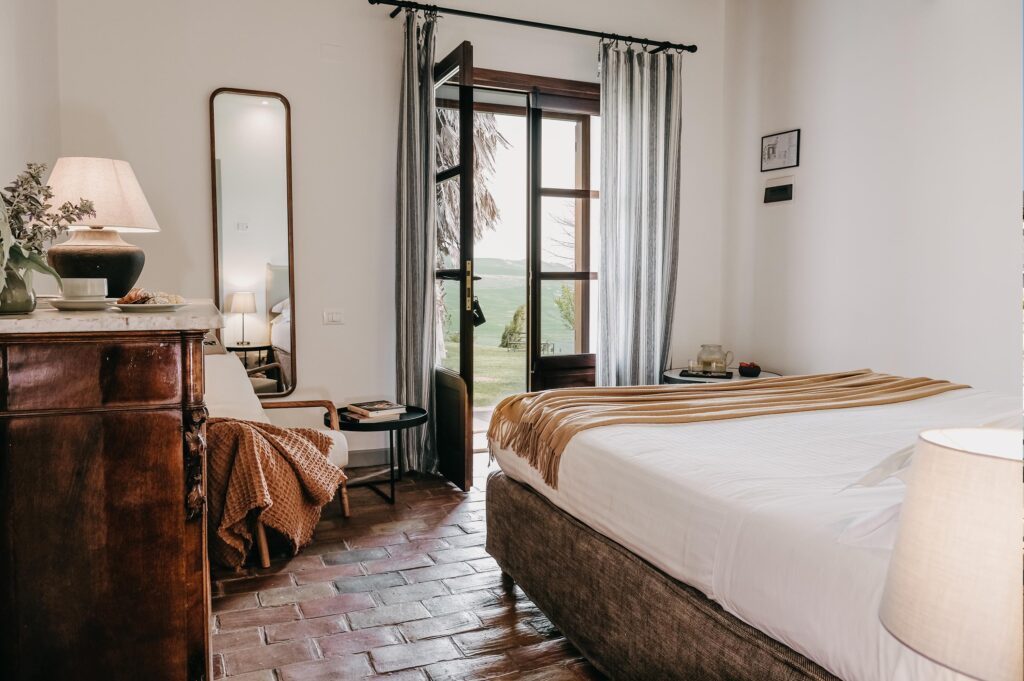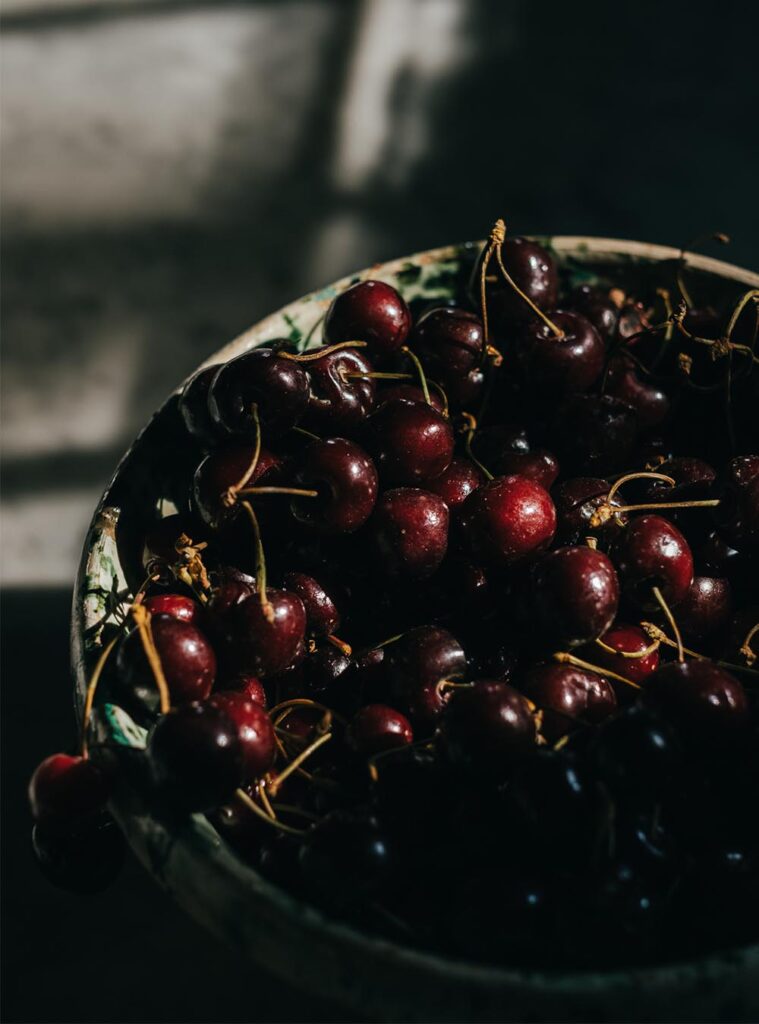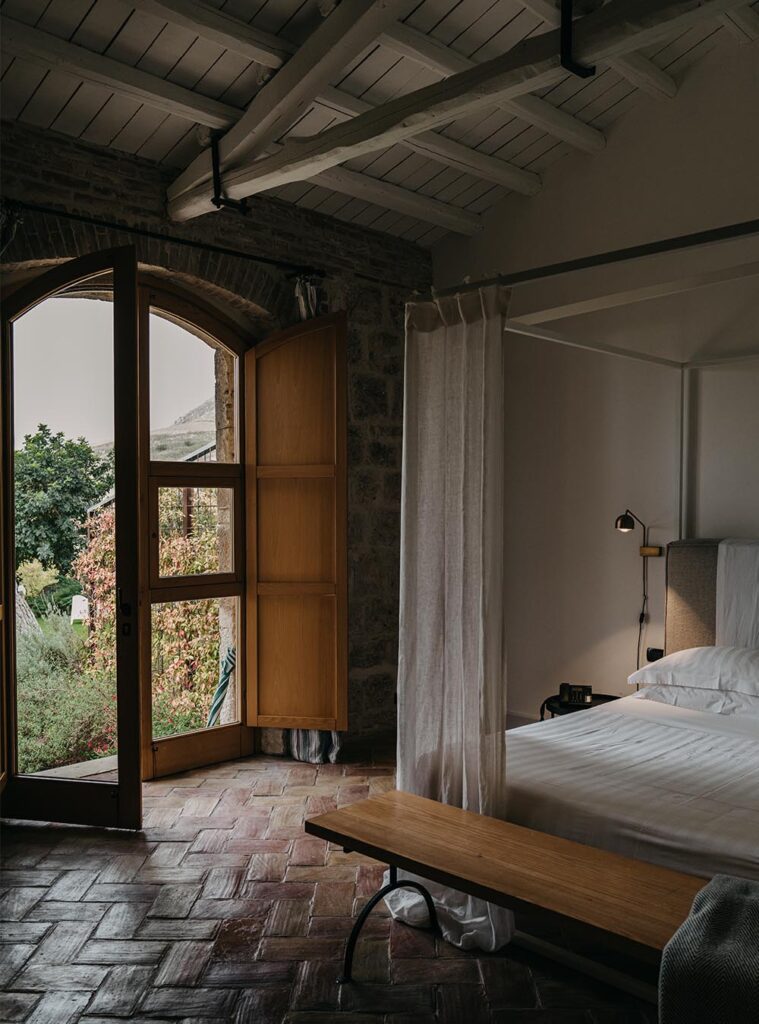 5. Pick your own pumpkins
Name a more autumnal activity – especially in the Hamptons, in fall. There are plenty of patches for keen Halloween beans to pick the perfect pumpkin out east, with swathes of rolling farmland to choose from. Many farms also offer hay-rides, apple-picking, and corn mazes for family-friendly fun, including Fairview Farm in Bridgehampton. Speaking of taking your pick, our two Hamptons hotels are equally enticing fall escapes – roast s'mores around the fire-pit at The Roundtree (where rustic rooms are spread across a centuries-old barn), and picnic in the fruit-filled orchards between Topping Rose House and its neighbouring farm.