All-natural treasure hunting with Katerina Nola, Metsovo's answer to 'Indiana Jones'
Perched on the slopes of the Pindus Mountains in the foothills of the Pindus National Park, Grand Forest Metsovo is a high-altitude haven for nature-lovers and eco-conscious travellers. Designed with its surrounding peaks and black pine forest in mind, this Considerate Collection hotel makes the most of all four seasons, from skiing to wild truffle hunting.
Grand Forest Metsovo guests can join Greek naturalist Katerina Nola and her friendly dogs – Sissy, Ramon, Rocky, and Phaedra – for strolls in the surrounding forests to gather fresh truffles, followed by truffle-based cooking classes back at her farmhouse learning how to prepare local recipes from handmade pasta to a truffle-scented dessert. Sheltered by a pretty pergola by the river, tuck into your handpicked truffles and get a taste for the locally sourced, ultra-seasonal produce plated up at Grand Forest Metsovo's restaurants, The Pines and Metsovo 1350m, which celebrate the Epirus region's centuries-old culinary heritage.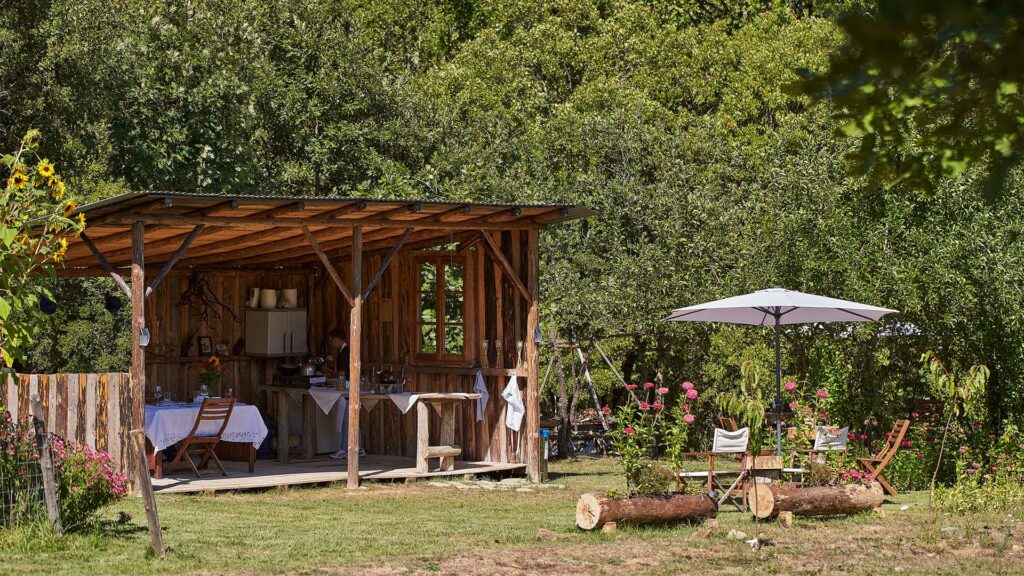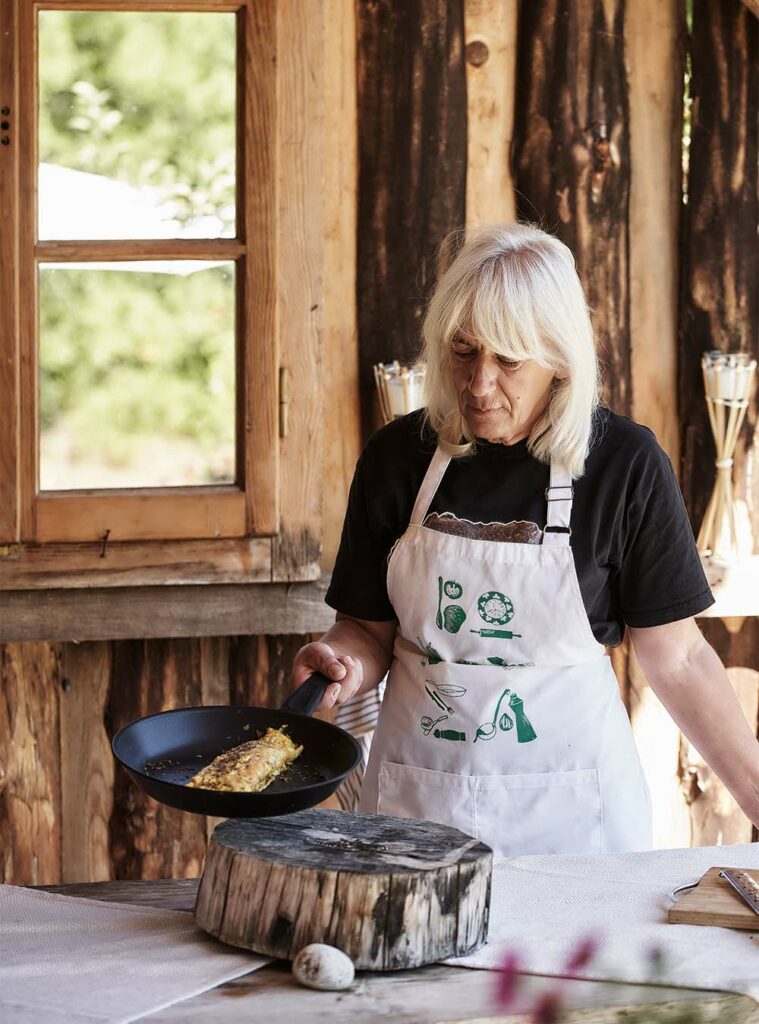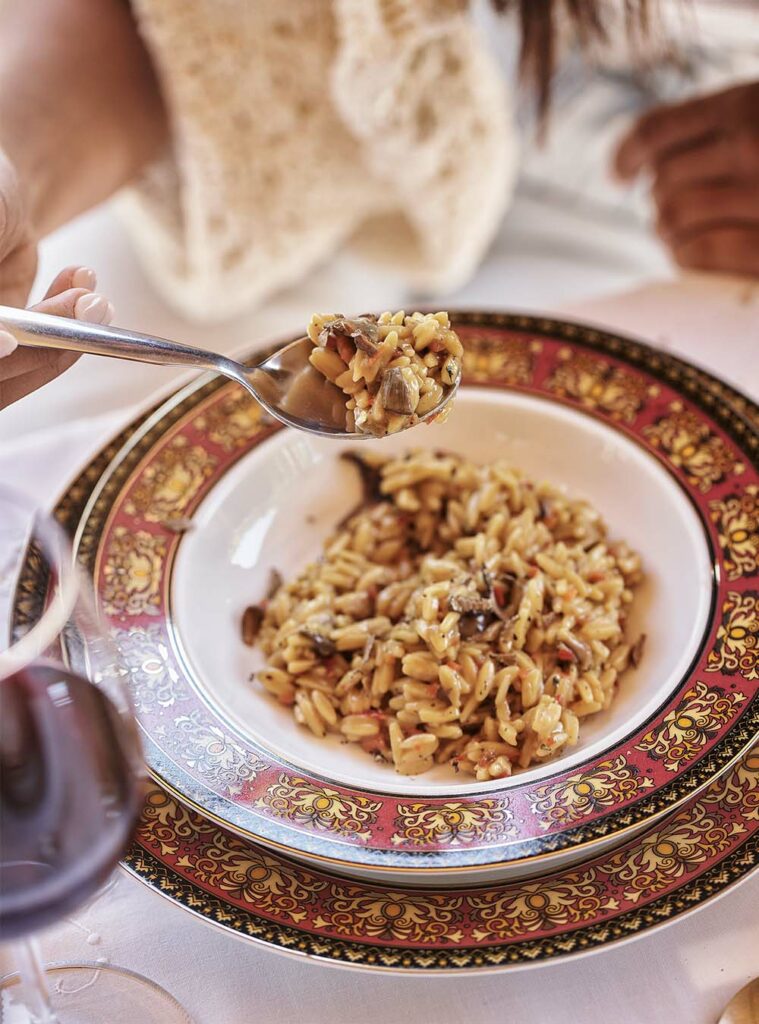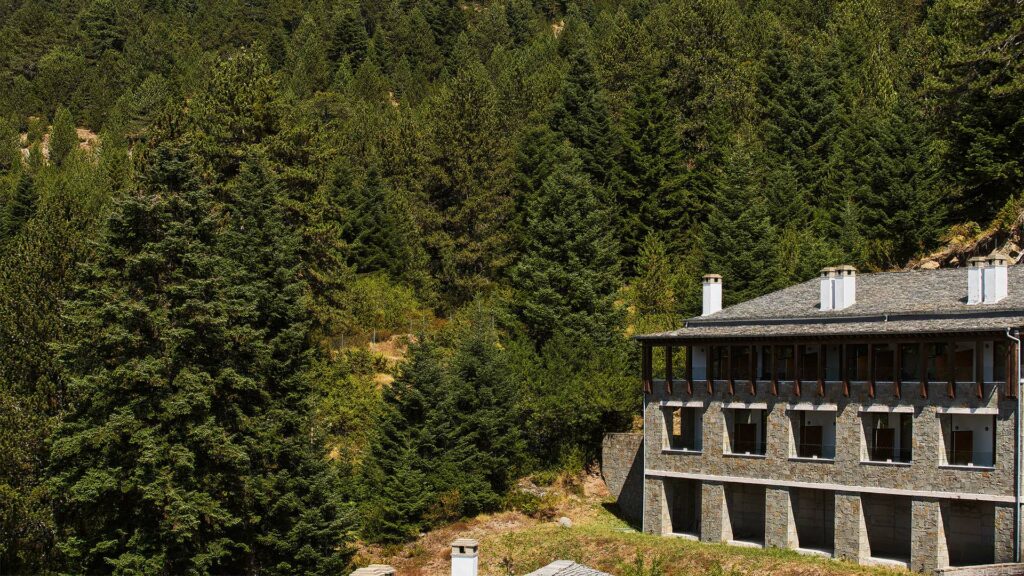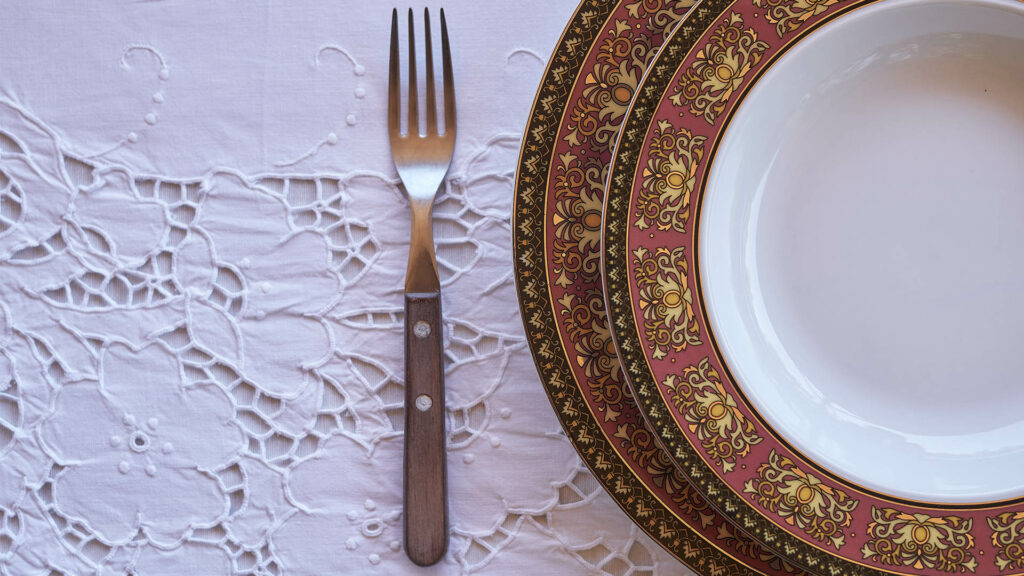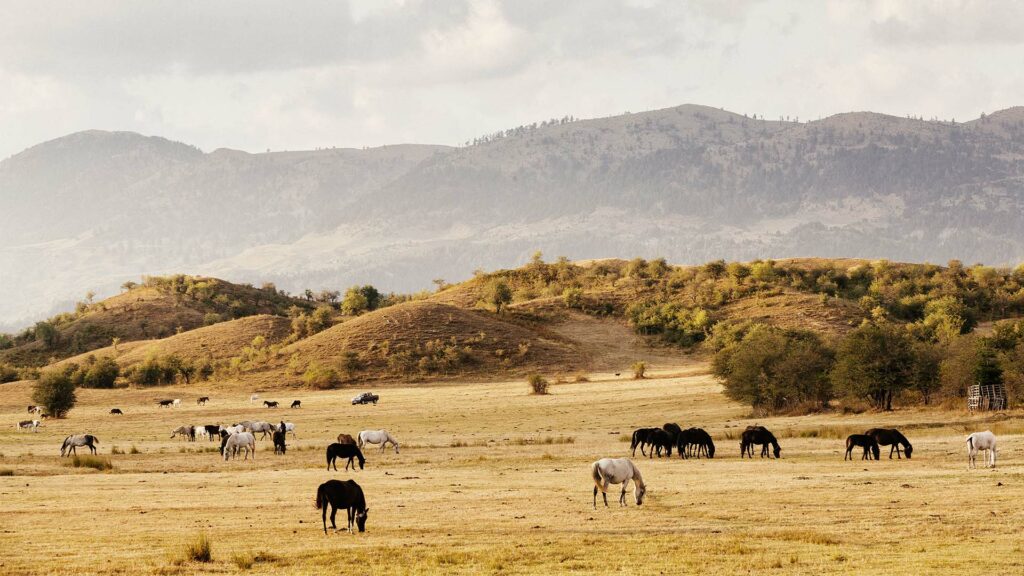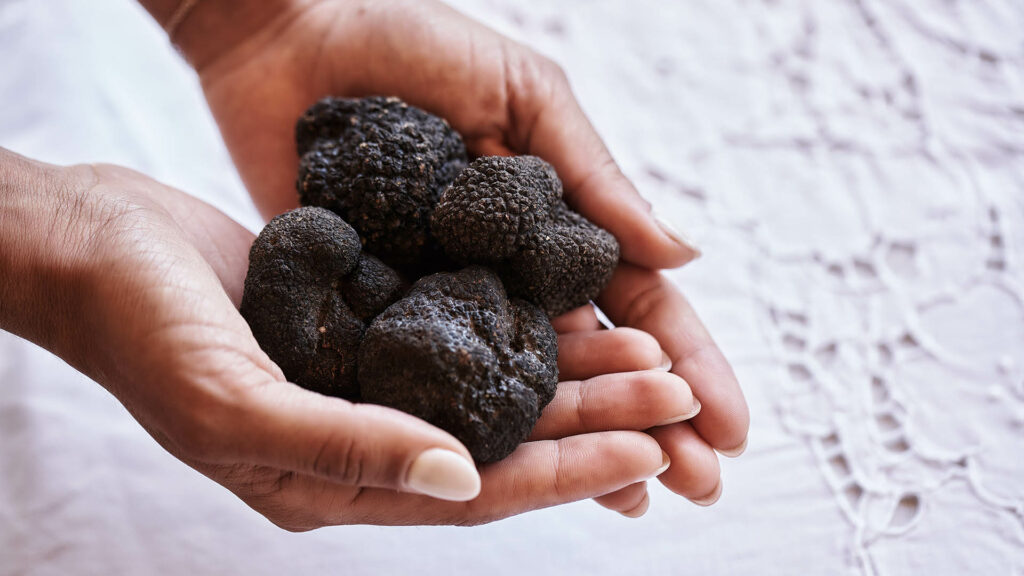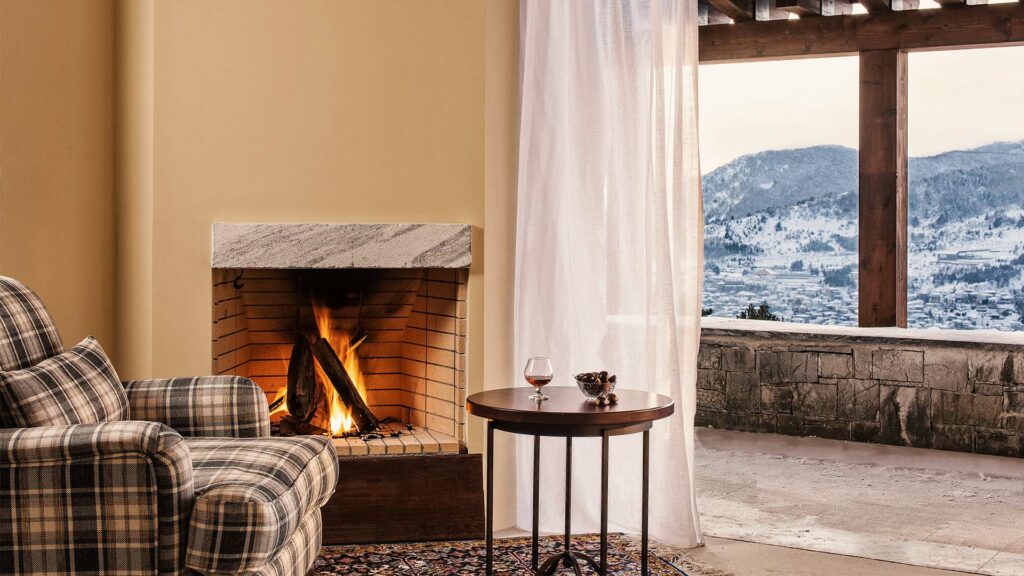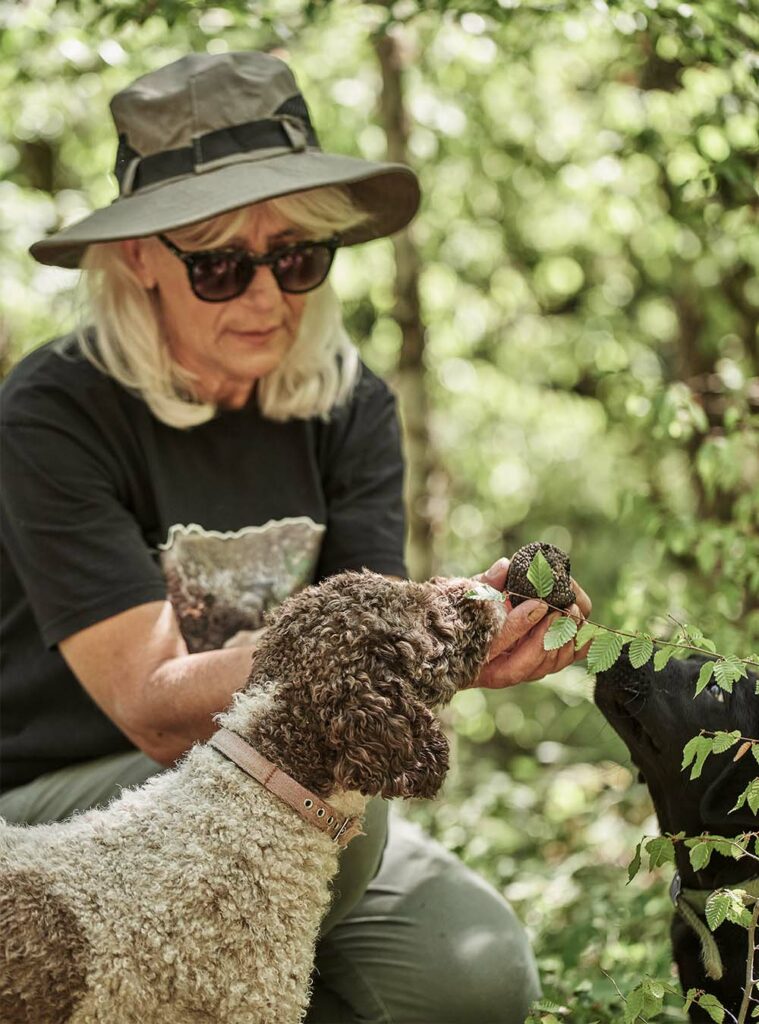 What is your favourite season in Metsovo, and why?
My favourite season in Metsovo is autumn, because of the beautiful changing colours of nature, as well as the abundance of mushrooms in the forest. This is the season of the valuable white truffle known as Magnatum, which makes the hunt all the more exciting and rewarding.
Tell us more about truffle hunting. What can guests expect?
Wild truffle hunting takes place in forests with a great diversity of trees and plants, where a rich variety of mushrooms and truffles thrive. Guests can take part in the hunt, which is led by my specially trained dogs, who also make wonderful walking companions and are always happy to make new friends. All year round, my dogs are able to sniff out the rarest of mushrooms – sometimes it's surprisingly easy, other times it can quite a challenge!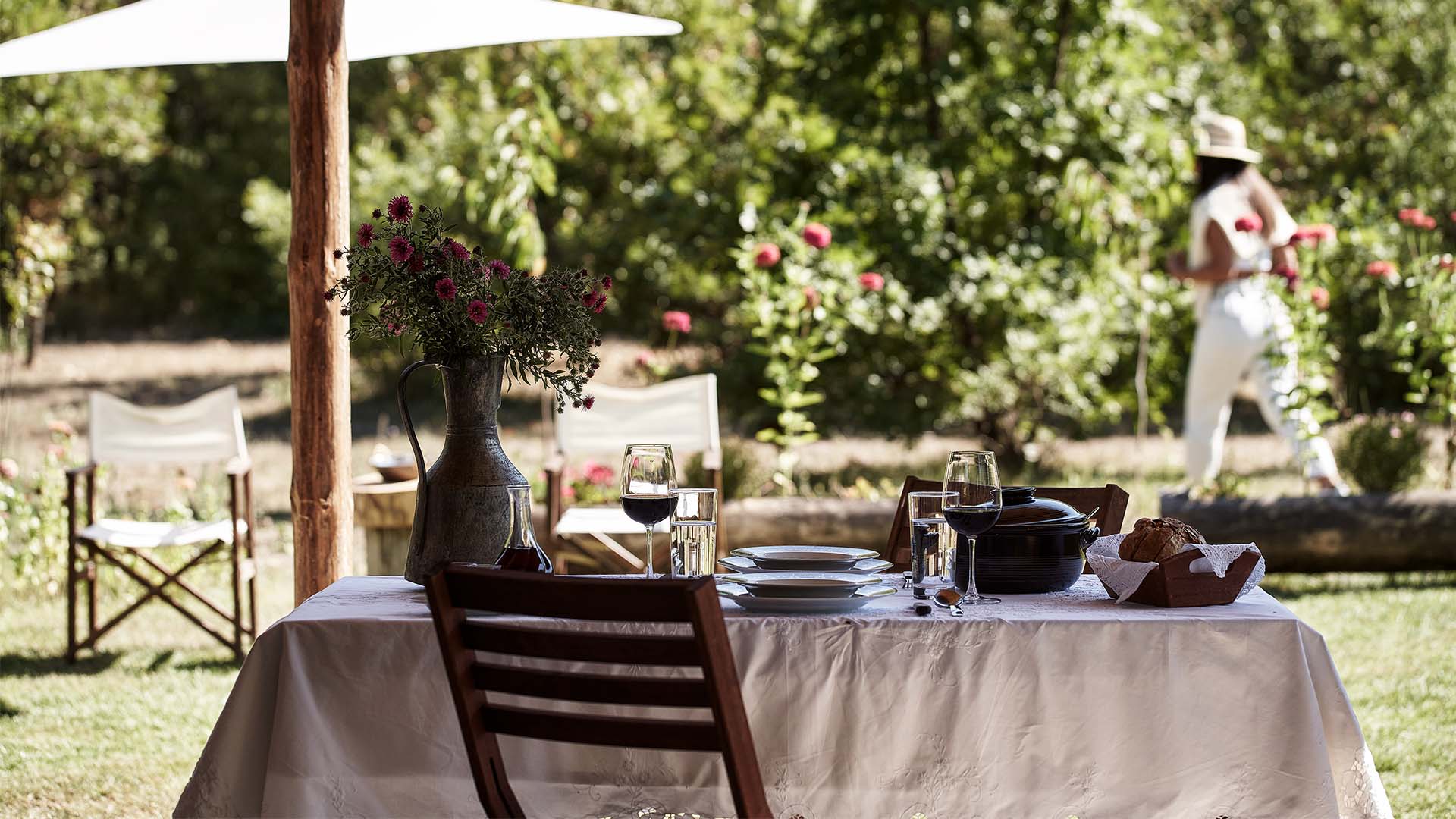 Describe the most scenic walks around Grand Forest Metsovo? Any secret spots?
My favourite trails end up in forests filled with truffles. The trail which connects Grand Forest Metsovo with the Anilio Ski Resort is home to an extremely rare truffle which only grows when it snows.
What makes Metsovo and its surroundings so special?
The rich vegetation, the alternating altitudes, and the magnificent Aoos Lake, which is also a great spot for hours of fishing. Plus, the people of Metsovo will welcome you with open arms, and treat you like long lost friends. This historic village is brimming with ancient folk traditions and has long been rooted in livestock farming, artisan crafts and trade, becoming well-known for its wine and smoked cheese with a number of bakeries that still run on wood-fired ovens.
Can you share a truffle-based recipe with us?
Here is how to make homemade truffle tagliatelle – of course, the best way to make this is with truffles you have found yourself, and all the better if they are Metsovian!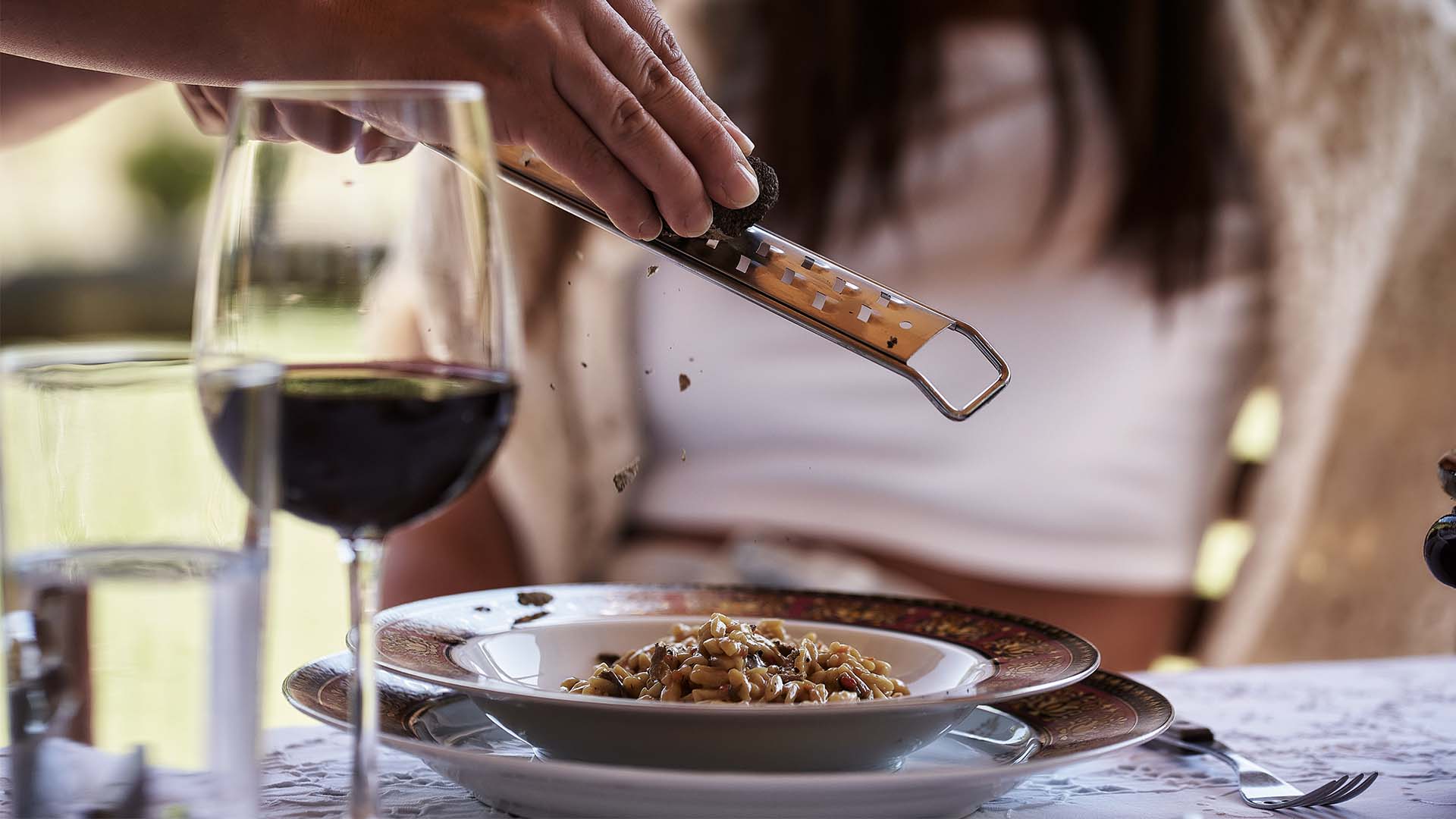 In a skillet, add 50ml olive oil, 1 garlic clove, 1 teaspoon of fresh thyme and grated truffle (70g summer truffle or 20g Magnatum truffle).
Gently cook over a low to medium heat, taking care not to burn the precious truffles.
Add white wine, let the alcohol cook off, then add 1 cup of the water the pasta was boiled in.
Let it simmer for a while and add the boiled tagliatelle to the skillet with 15g of butter (optional, but oh-so-good).
Serve with grated Metsovo Parmesan and freshly grated truffle.