Words by Emma Lavelle
T

ranslating as 'free air life', friluftsliv is more about having an intrinsic relationship with nature and spending as much time as possible outdoors.

Ask a Norwegian their thoughts on spending time outdoors during the winter months, and they'll more than likely tell you 'there's no such thing as bad weather, just bad clothing.' Many people in Norway enjoy outdoor activities such as hiking, wild swimming and skiing as part of their daily routines, spending as much time in nature as possible, all year round. Of course, they are surrounded by beautiful landscapes – even those who live in cities only need to make a short journey to find themselves in the wilderness – but there is much more to friluftsliv than simply having access to nature.

Akin to the Danish hygge and Swedish fika, friluftsliv is a Norwegian lifestyle concept that does not have a direct translation. Rather than simply meaning 'free air life' or 'outdoor life', friluftsliv expresses the close relationship that Norwegians have with nature and how they prioritise time spent outdoors. It doesn't just mean being outdoorsy, however; it's more about interacting with your surroundings and relishing the fresh air. This deep love of nature is embedded in them from an early age, as outdoor activities are encouraged by every aspect of society, from families to schools.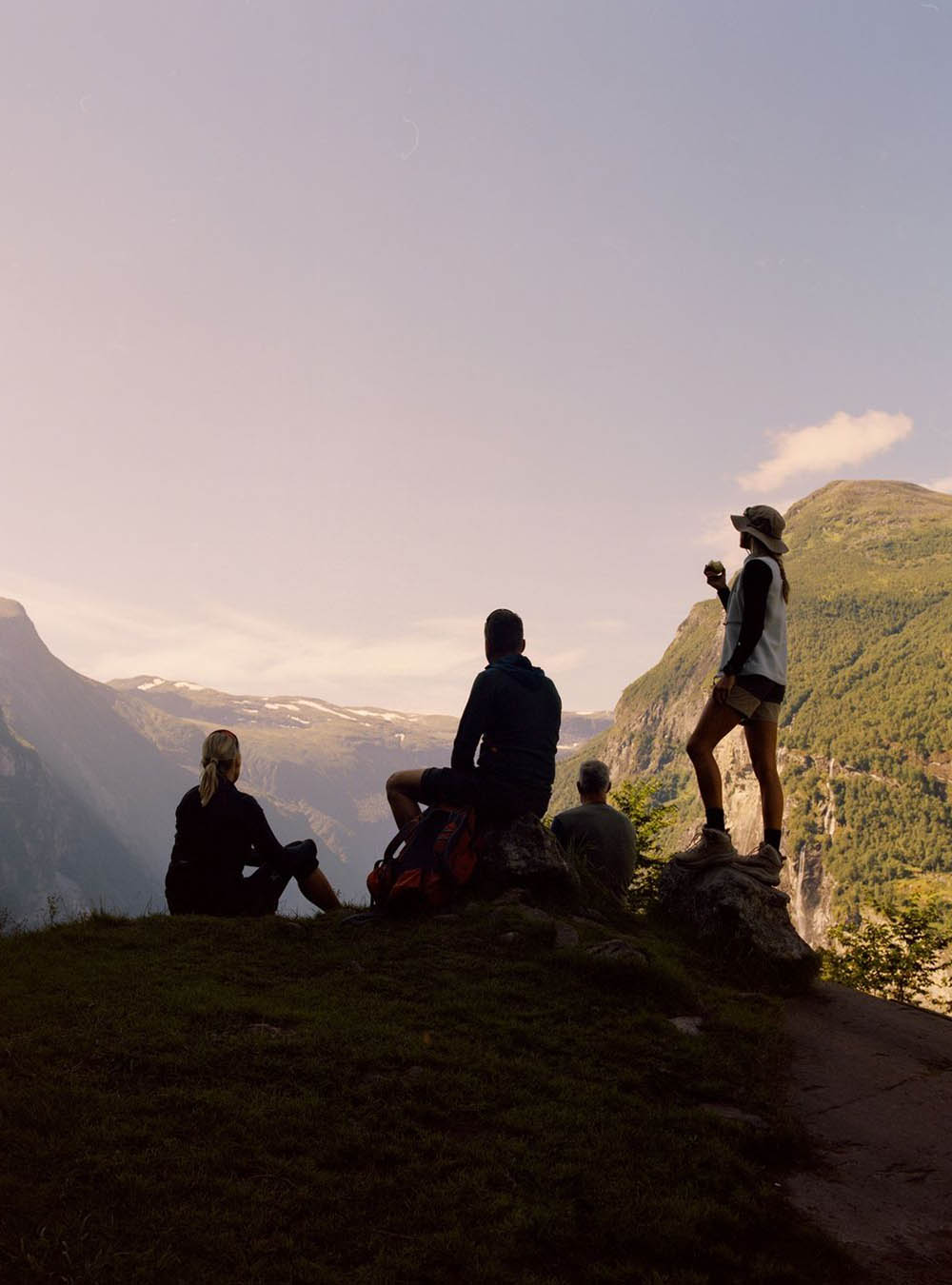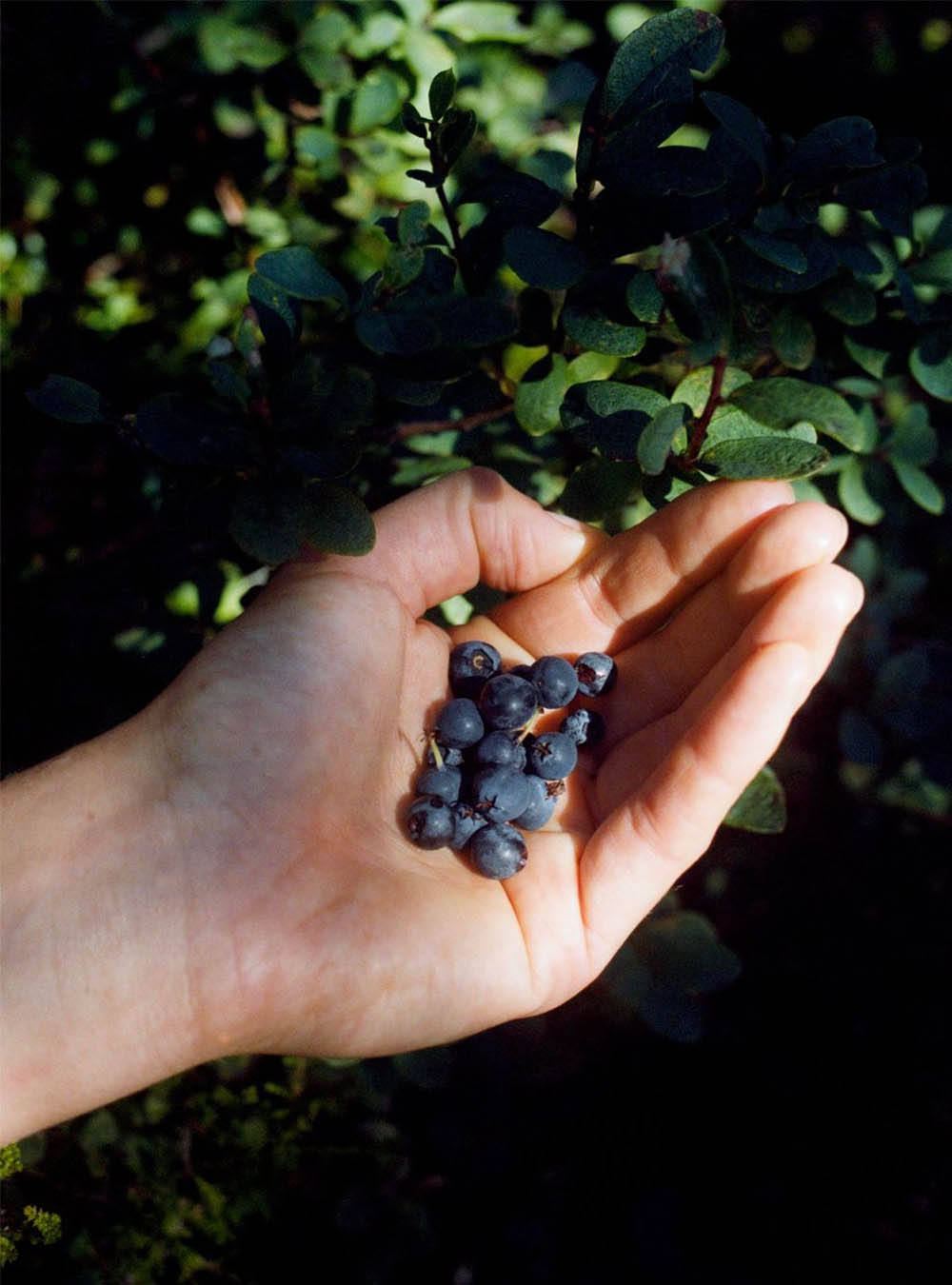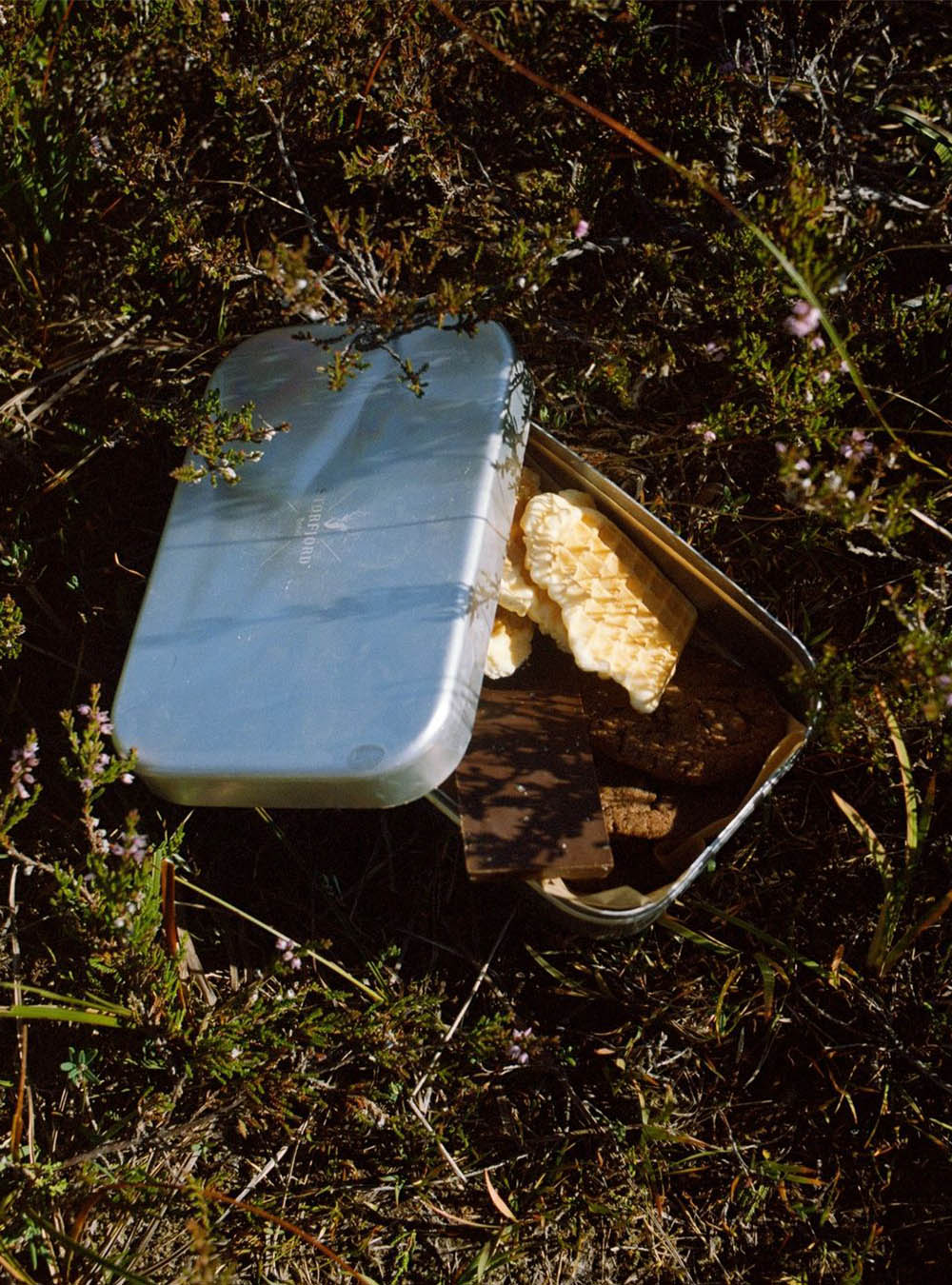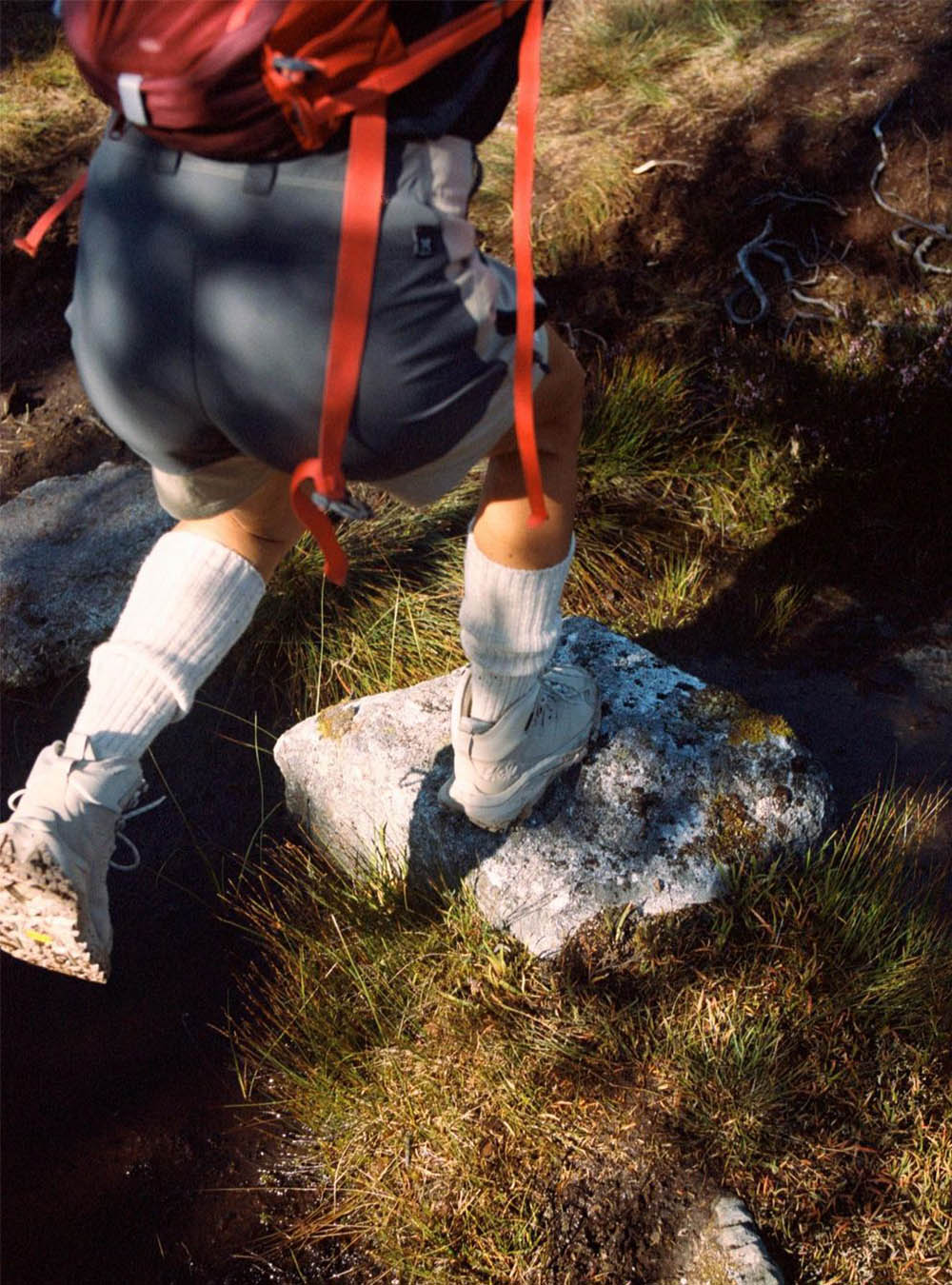 Photographs by Lasse Fløde taken on a hike in Norway, passing through the remote fjord farm Skageflå in Geirangerfjorden – featuring treats from the journey.
It's no wonder that Norway consistently finds itself in the top 10 on the list of the happiest countries in the world, according to the annual World Happiness Report. It's well documented that spending time outdoors, especially amongst nature can improve both our mental and physical health. For example, the Japanese tradition of forest bathing (shinrin-yoku) is known to reduce stress, increase feelings of happiness, boost creativity, lower blood pressure and boost the immune system.
Although enjoying time in nature is innate to Norwegians, friluftsliv is something that everyone can aspire to, and one simple way to incorporate the concept into your own life is through your travels. When we travel, we already tend to spend more time outdoors, exploring and admiring our surroundings – we just need to take this one step further and consider how we are spending this time. Lazing on a sun lounger doesn't count – you need to interact with your surroundings and enjoy activities such as hiking, horseback riding or paddleboarding.
If you're heading somewhere warm and sunny, you naturally want to spend all your time outside, but if you're travelling during autumn or winter, your natural instinct is to cosy up indoors. Natural landscapes are just as wonderful places to be on a wet, wild or gloomy day as they are in the scorching sunshine – you just need to be prepared. Pack outdoor gear such as waterproof layers, hiking boots, warm sweaters and woolly hats (or ski clothing if appropriate) so that you can enjoy your time outside without worrying about being wet or cold.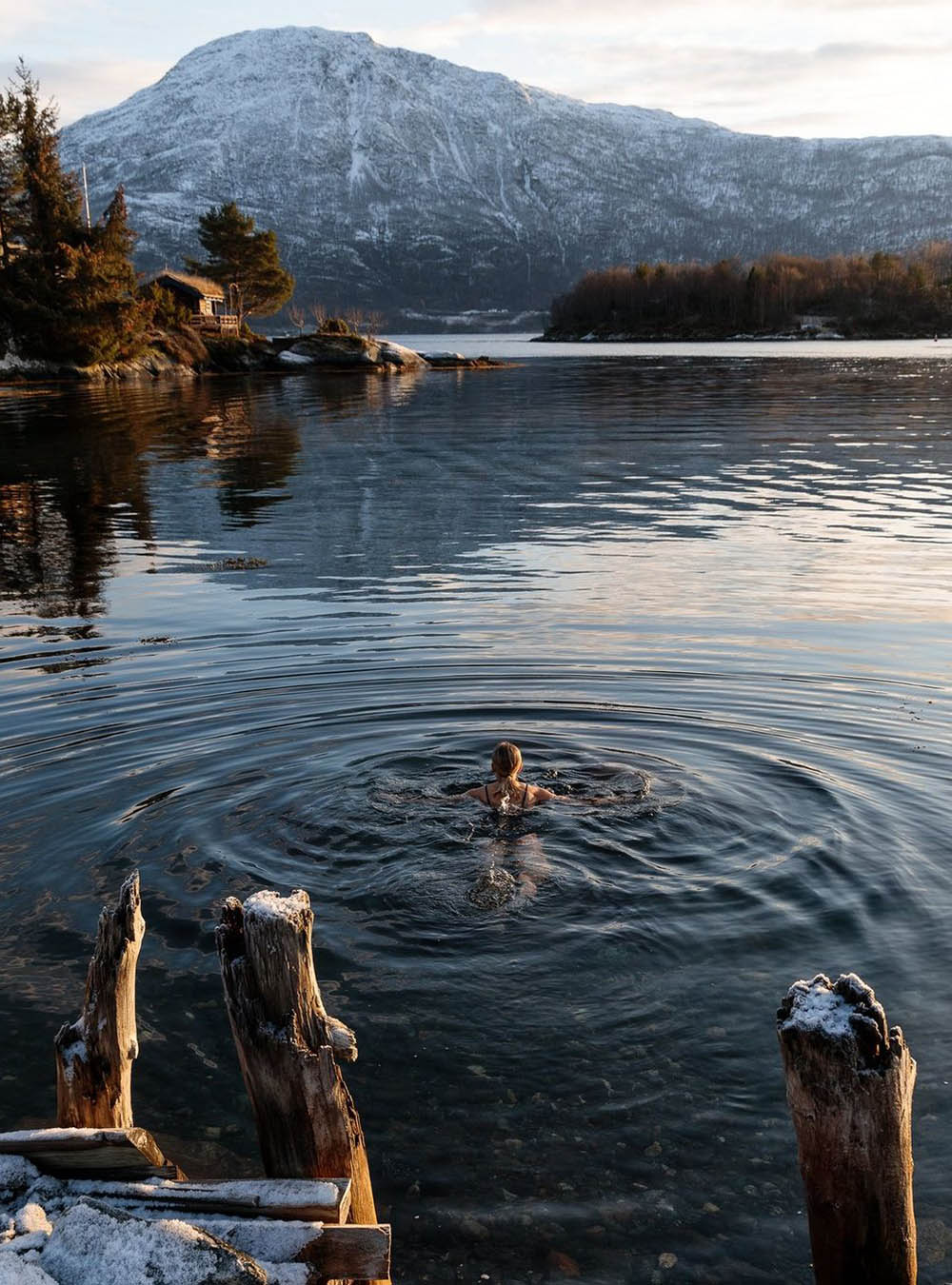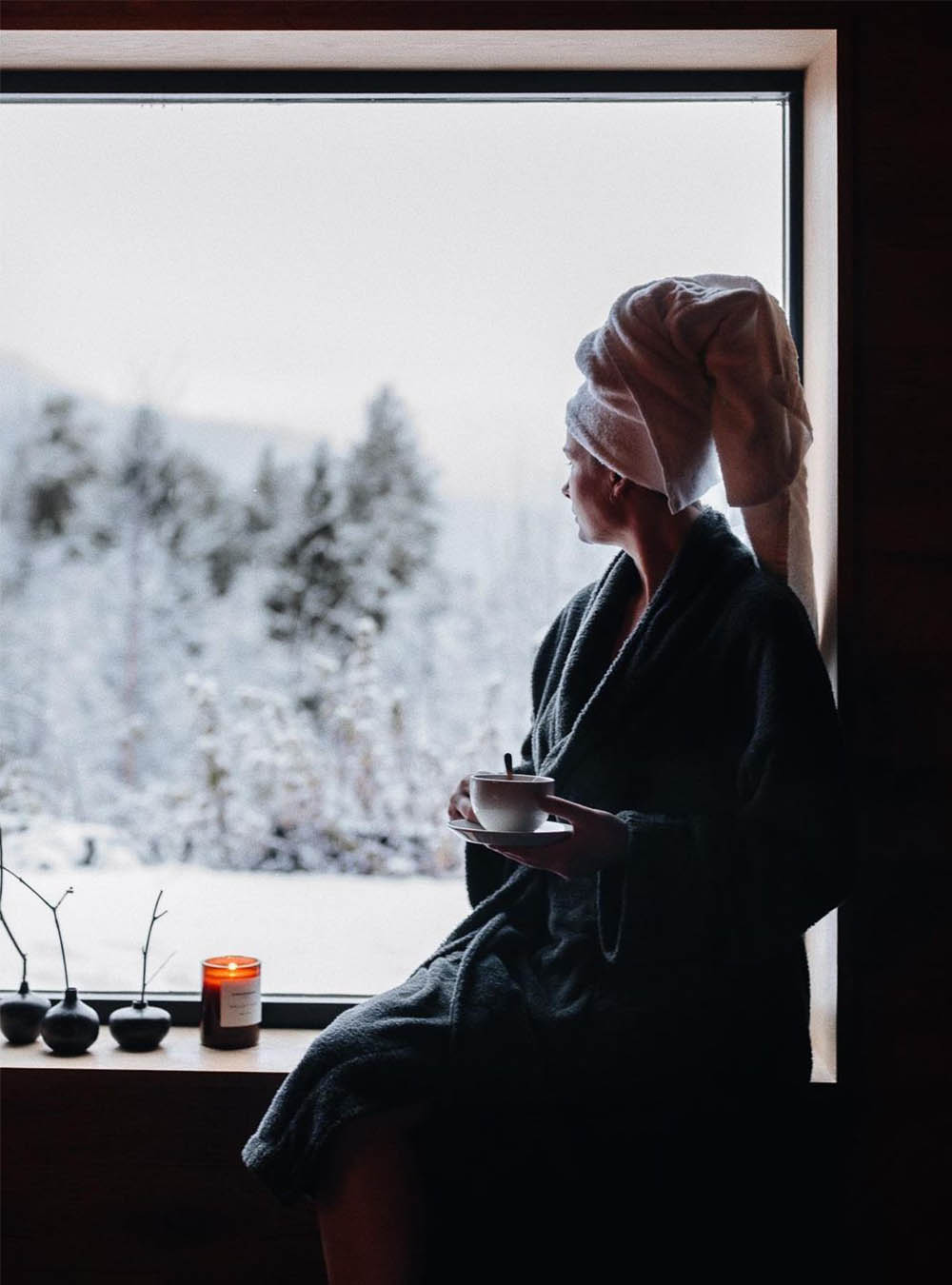 Photographs by Andrew & Gemma Ingalls from a wild swim and sauna session in Norway.
Try wild swimming in the sea, a lake or a river, rather than just in your hotel pool, even during the colder months. The trick is to ensure that you can get warm afterwards – and what better combination than an invigorating wild swim followed by returning to your hotel to warm up in a sauna or beside a roaring fire. Seek out the landscapes that surround your hotel, whether they are rolling hills, dramatic mountains, a rugged coastline or tranquil forest.
Even if you're based in a city, you can head to the outskirts to discover bucolic scenery. Pull on your hiking boots and embark on a walk, whether that means crunching leaves beneath your feet strolling through a woodland or catching your breath as you hike up a mountain to admire the views from the summit.
Look into the activities that your hotel offers and you'll be surprised at the variety of outdoor pursuits. Whether you fancy trying your hand at kayaking, learning foraging skills in a woodland or heading out on a wildlife safari, most of our hotels offer activities in keeping with friluftsliv. 
Where to stay for friluftsliv
Storfjord Hotel, Skodje – Norway
Located on a hilltop overlooking a fjord, Storfjord Hotel offers quintessential Norwegian cosiness with roaring fires, sheepskin throws and wood-panelled rooms. Anyone wishing to spend time in the great outdoors is spoilt for choice with fishing trips, kayaking, wildlife safaris and endless hiking trails to explore.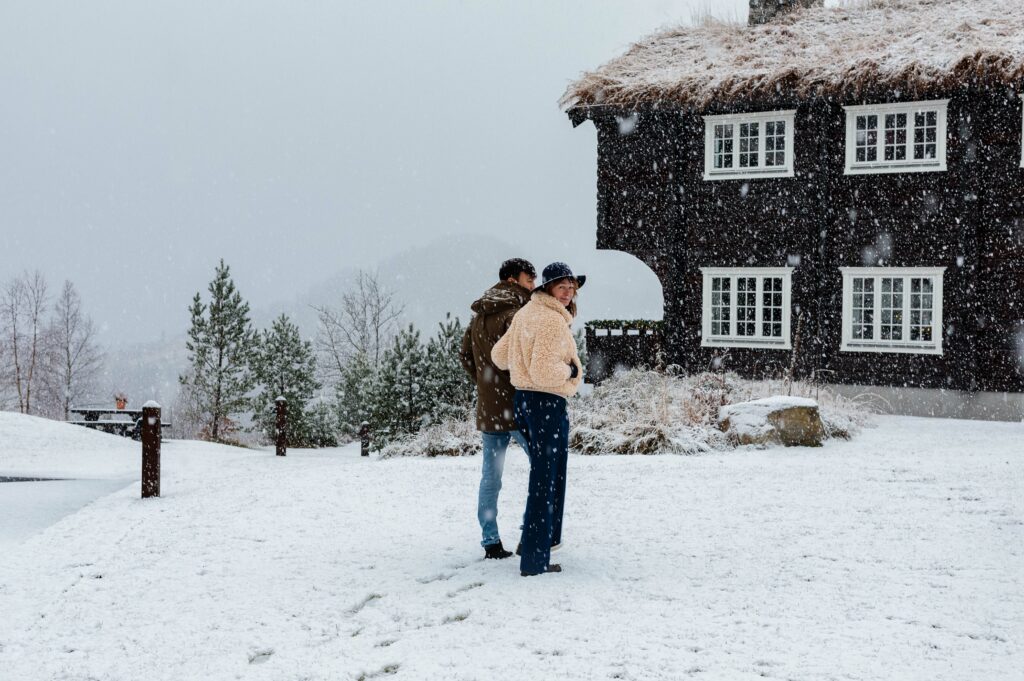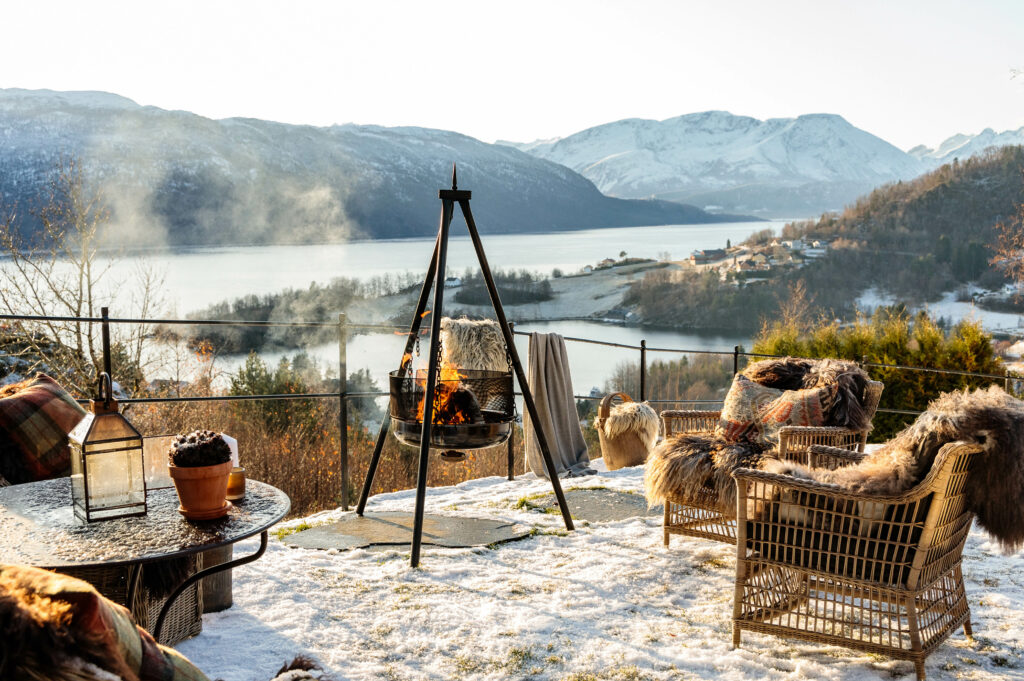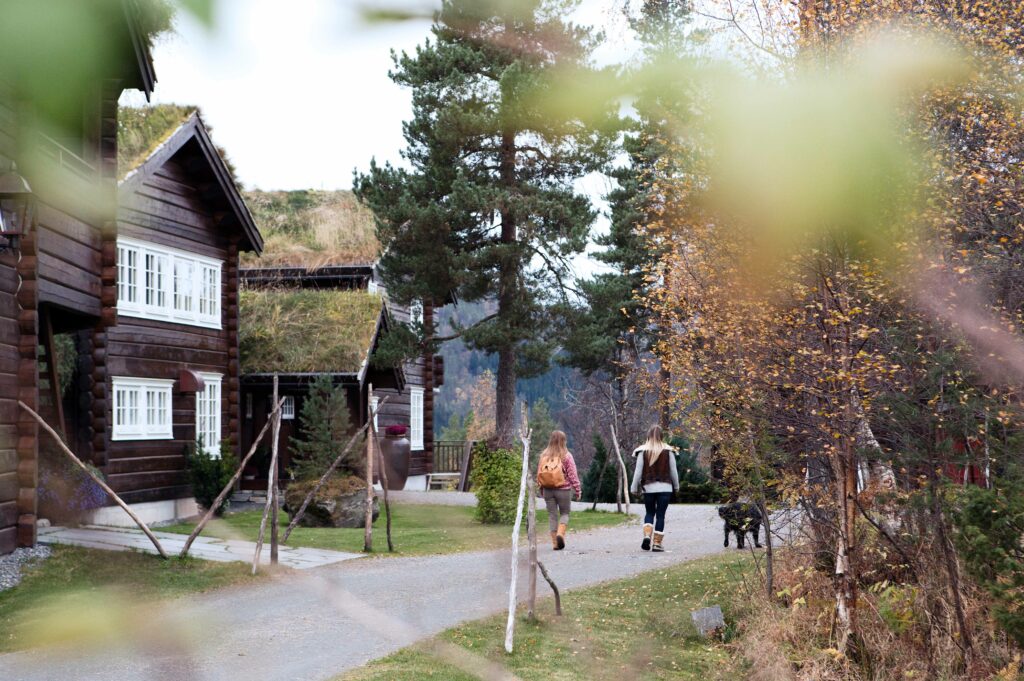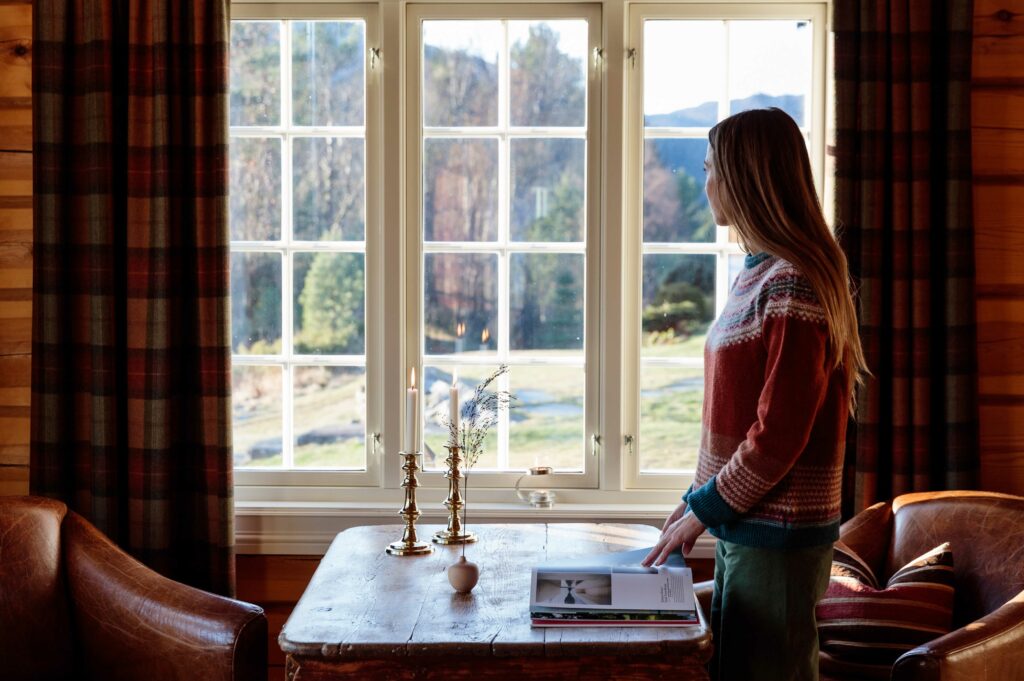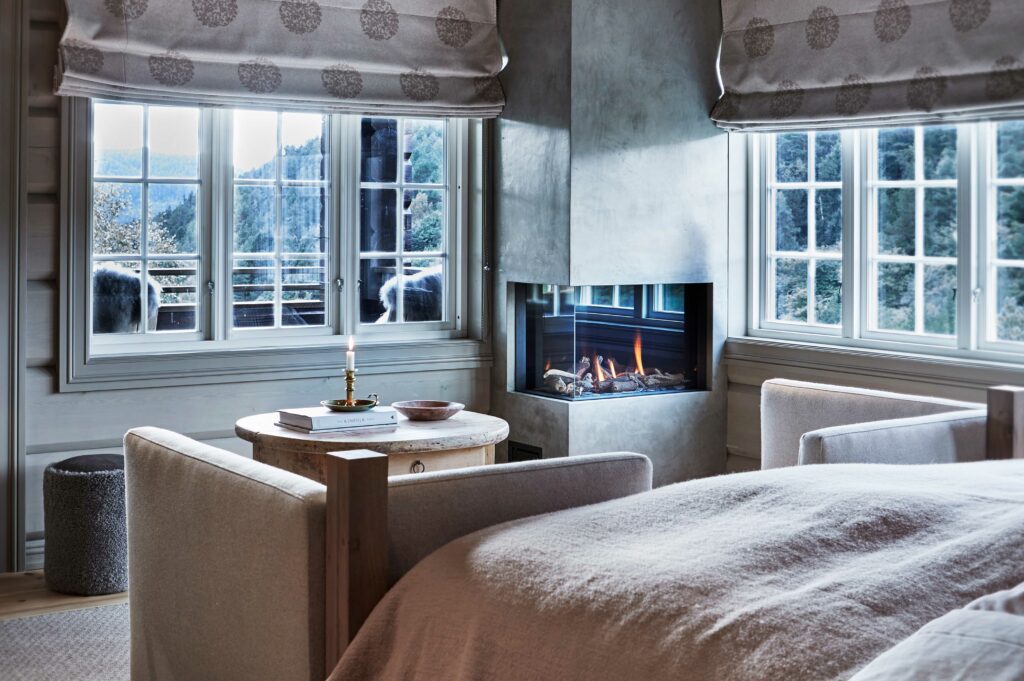 Arctic Bath, Harads – Sweden
This unique hotel in Swedish Lapland boasts luxury rooms that hover above the water (or ice, depending on when you visit) situated around a statement floating spa that offers traditional treatments and an arctic ice bath. Guests at Arctic Bath can spend most of their days outdoors, enjoying dog sledding, snow shoeing, moose safaris and cross-country skiing.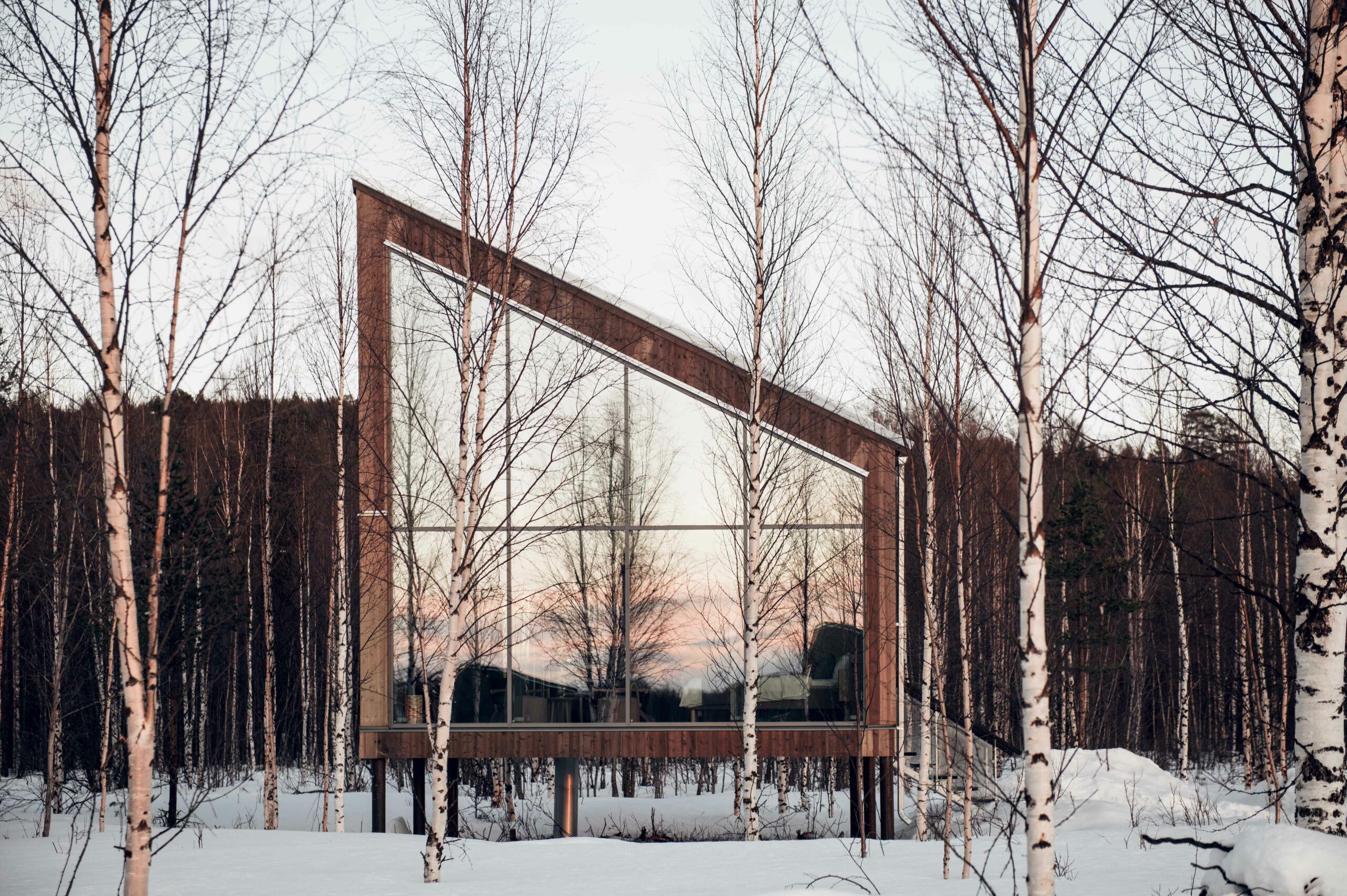 Bay of Many Coves, Queen Charlotte Sound – New Zealand
Guests staying at Bay of Many Coves can borrow a kayak or paddleboard to discover the cove's abundant wildlife, or set off for a day hike along one of the six kilometres of private walking trails through the forest that link up to the Queen Charlotte Track. Return to your apartments to enjoy a private dining experience, indulge in a spa treatment or simply admire the view of the bay below.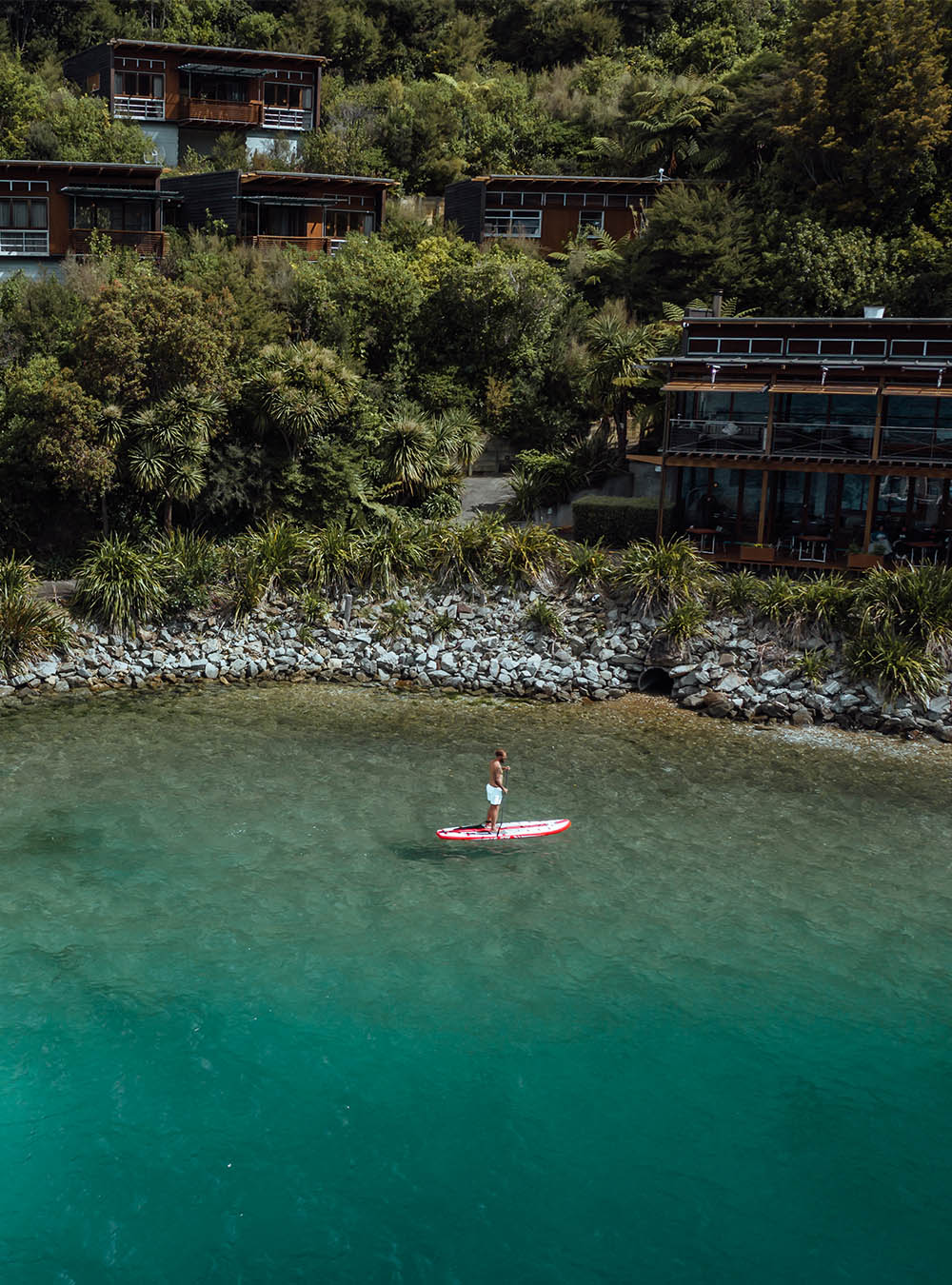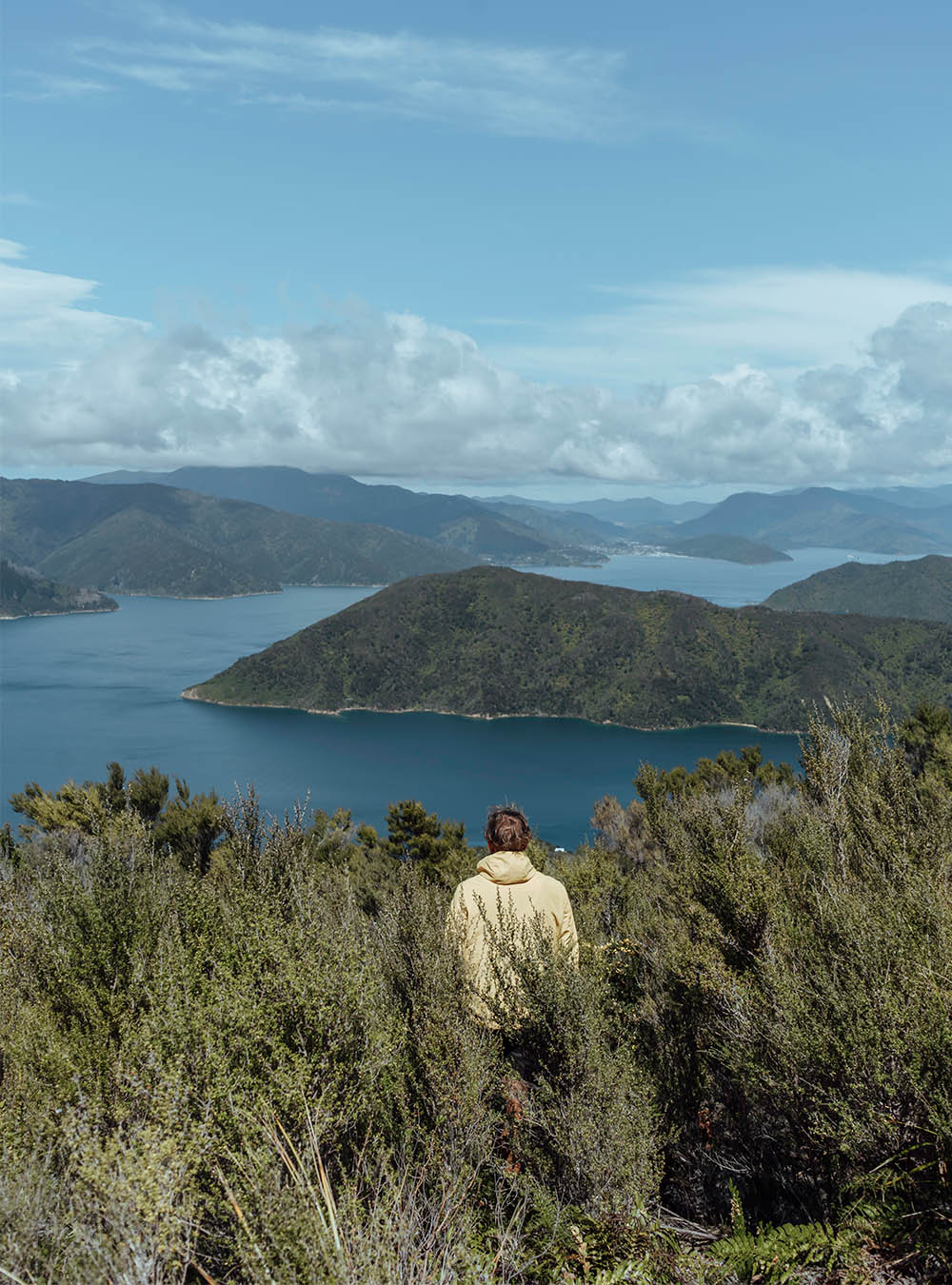 Riverview Ranch, Alberton, Montana – USA
Riverview Ranch is designed to connect its guests to the great outdoors in Big Sky Country. Nestled on the banks of the Clark Fork River and surrounded by woodland and mountains, outdoor activities range from horseback riding, learning to drive cattle and wild swimming in summer, or ice skating on the lake, skiing and horse-drawn sleigh rides in winter.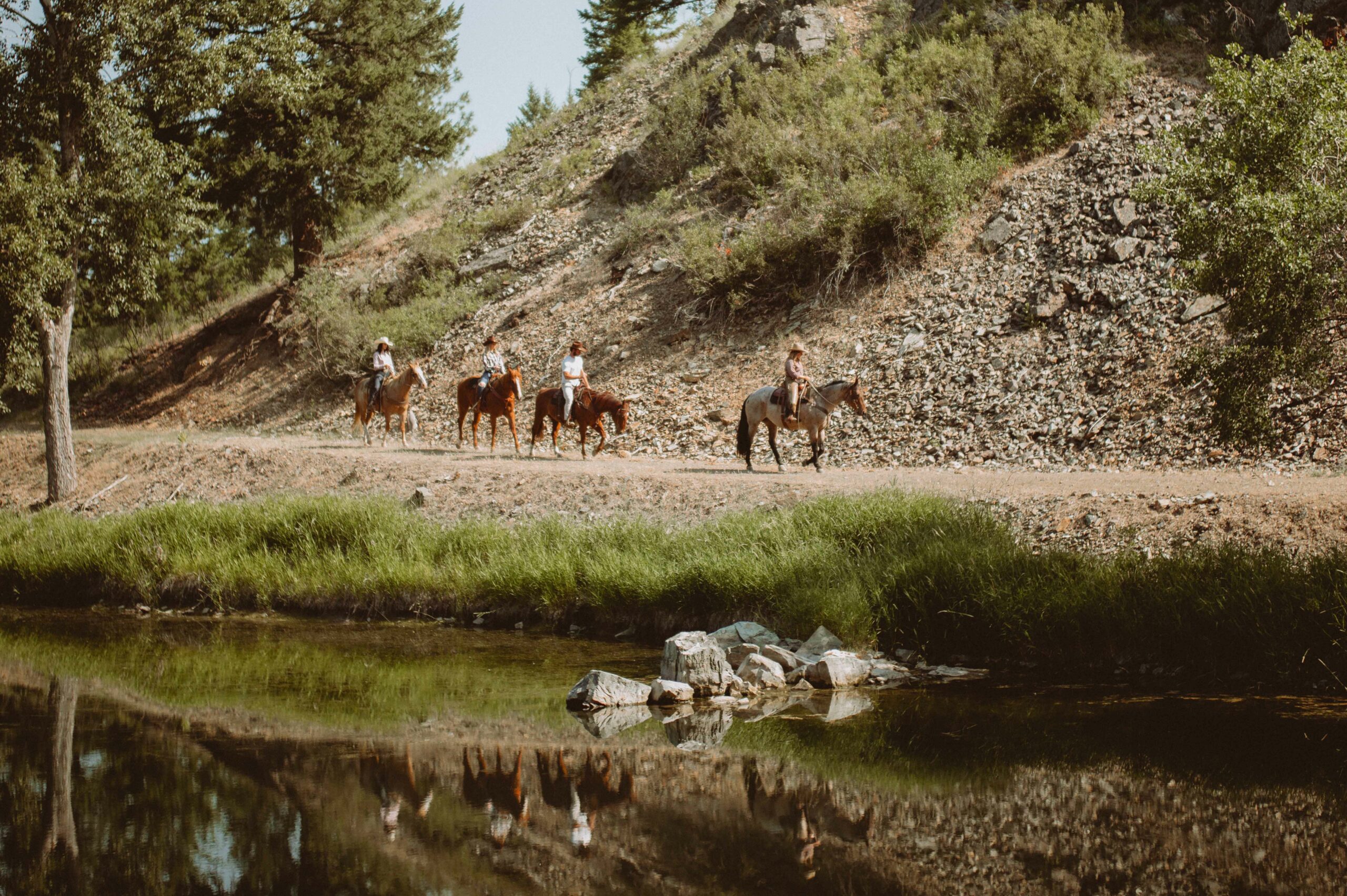 GAÏA Riverlodge, Cayo District – Belize
This eco-luxury rainforest retreat allows guests to be at one with nature throughout their stay, whether they're lounging in a hammock, sitting around a bonfire or swimming in a freshwater pool fed by a waterfall. Take a guided dawn or nocturnal walk through the jungle, canoe down the Macal River or visit ancient sites deep in the rainforest, before returning for a relaxing cabana spa experience at GAÏA Riverlodge.