A true Andalusian spirit flows through Seville's citrus-scented cobbled streets
Slow-paced days in sun-drenched Seville are for discovering a mish-mash of centuries-old sites – in between putting your feet up and sipping vino tinto beneath a shady orange tree as horse-drawn carriages clip-clop by. This small but perfectly formed city is brimming with architectural points of interest, from Mudéjar masterpieces to vivid Moorish mosaics. The tempo picks up as the sun starts to set, when it's time to hop from one tapas bar to the next, before the seductive sound of stamping shoes and swirling polka-dot dresses draws you to the flamenco floor.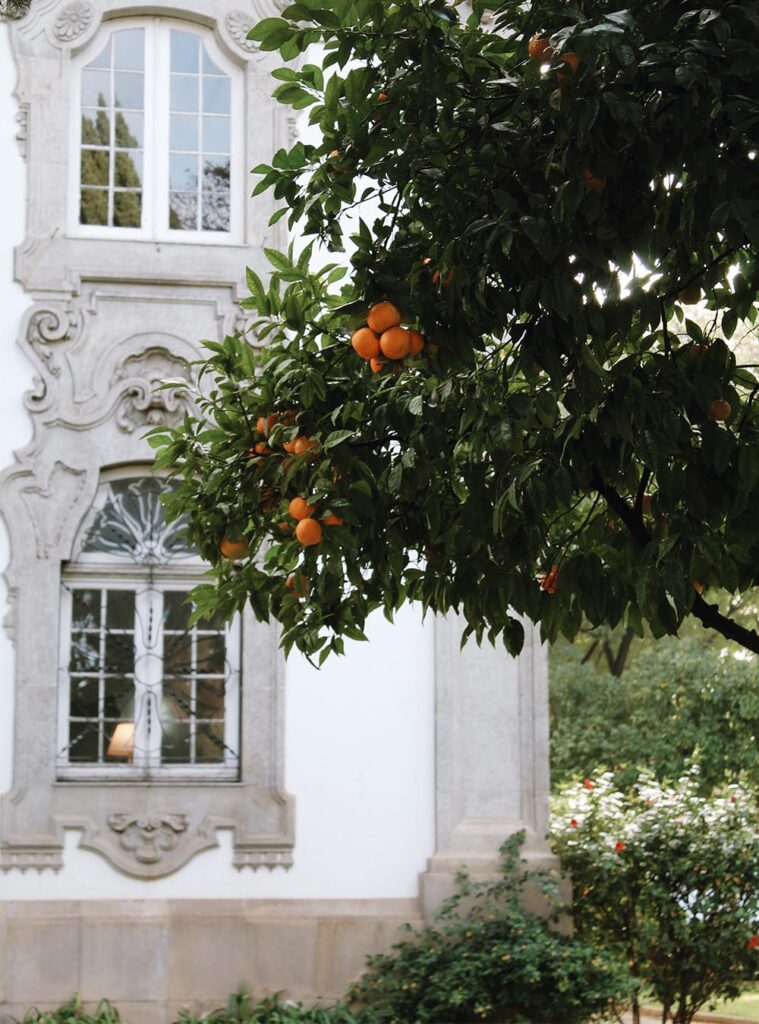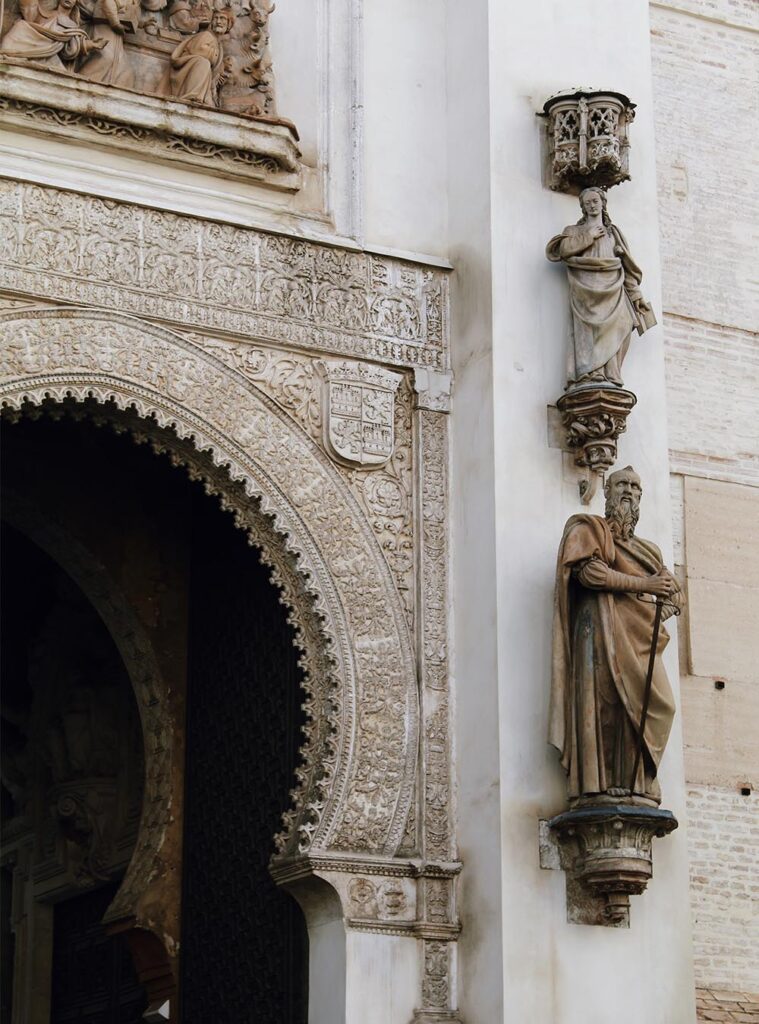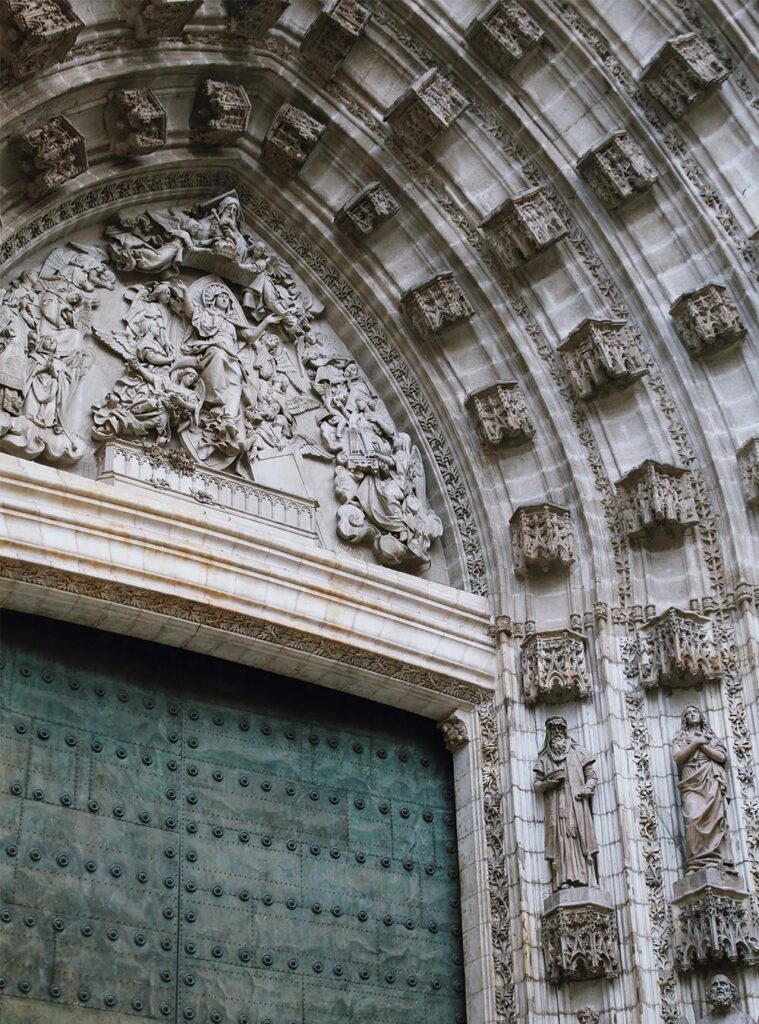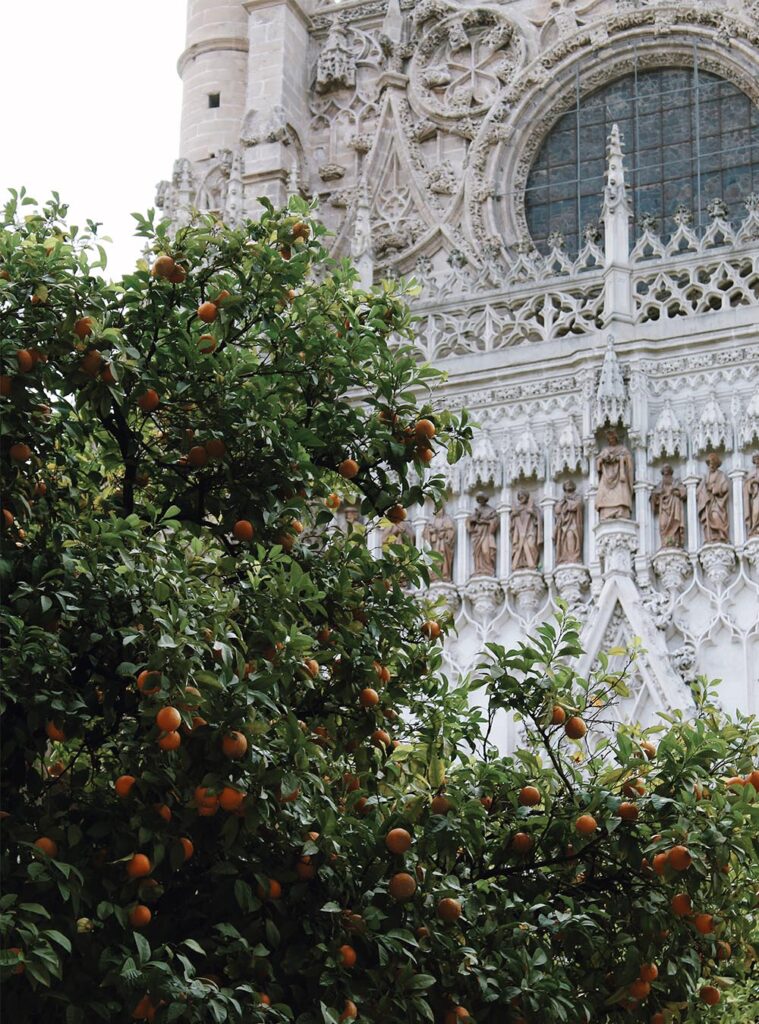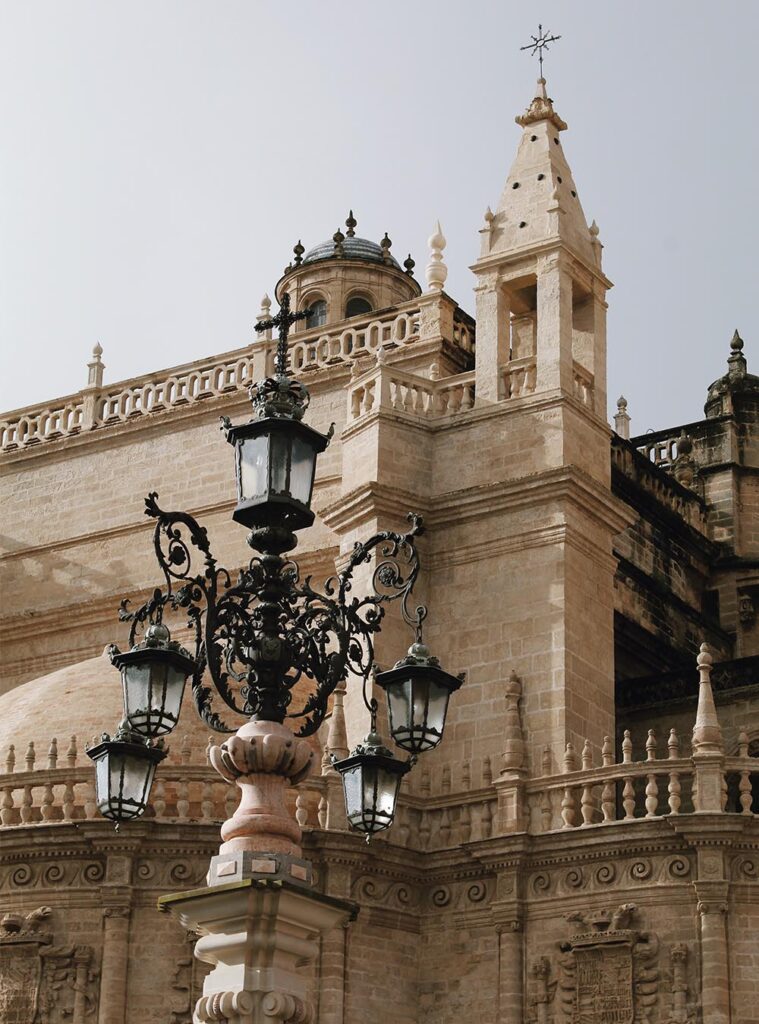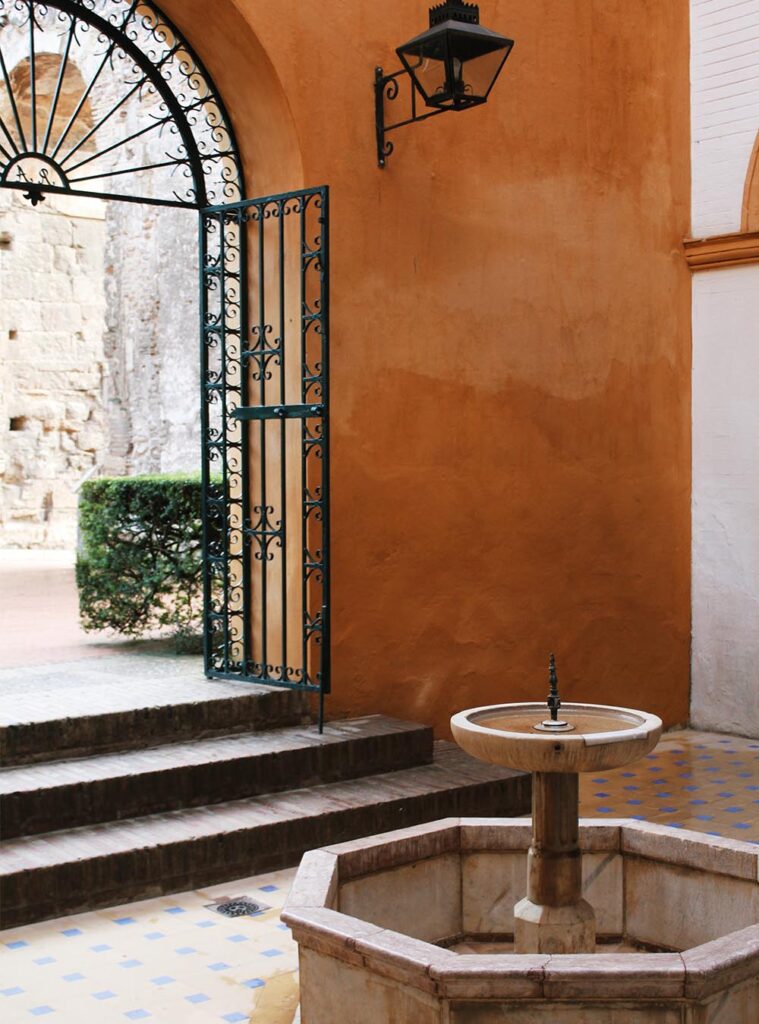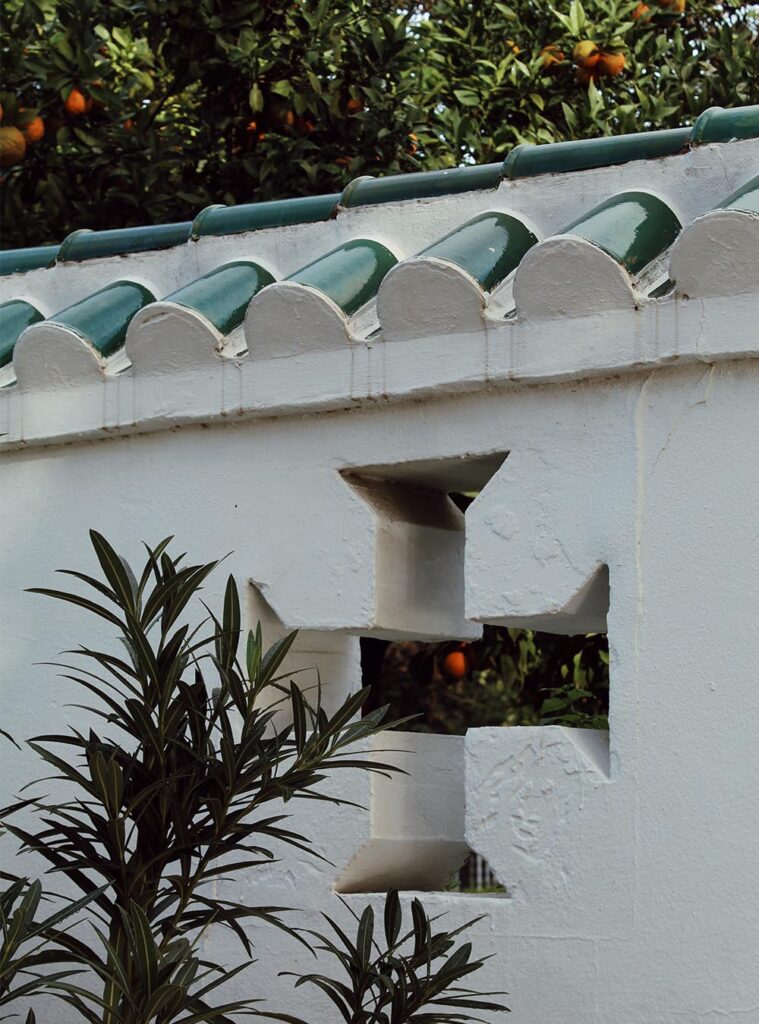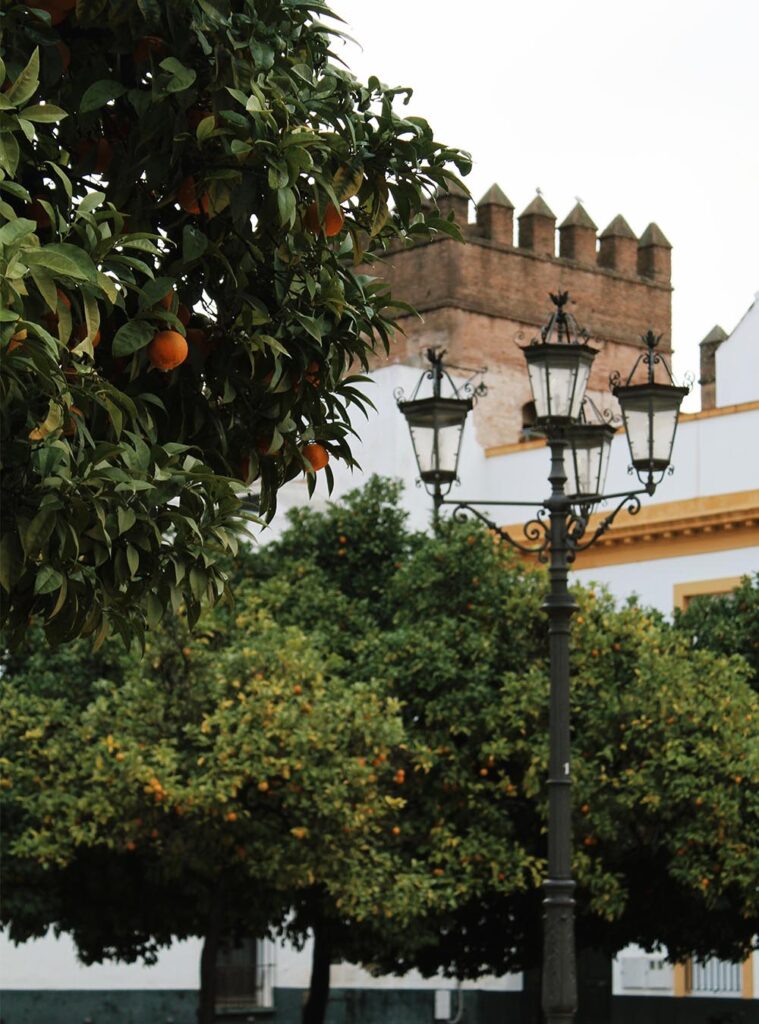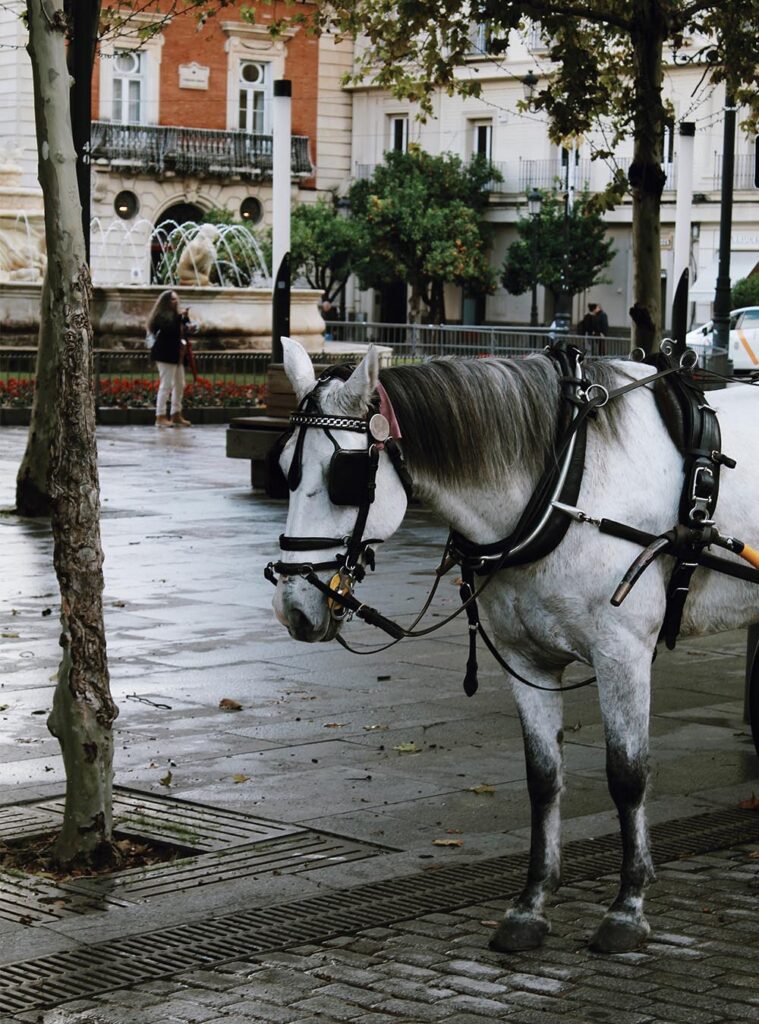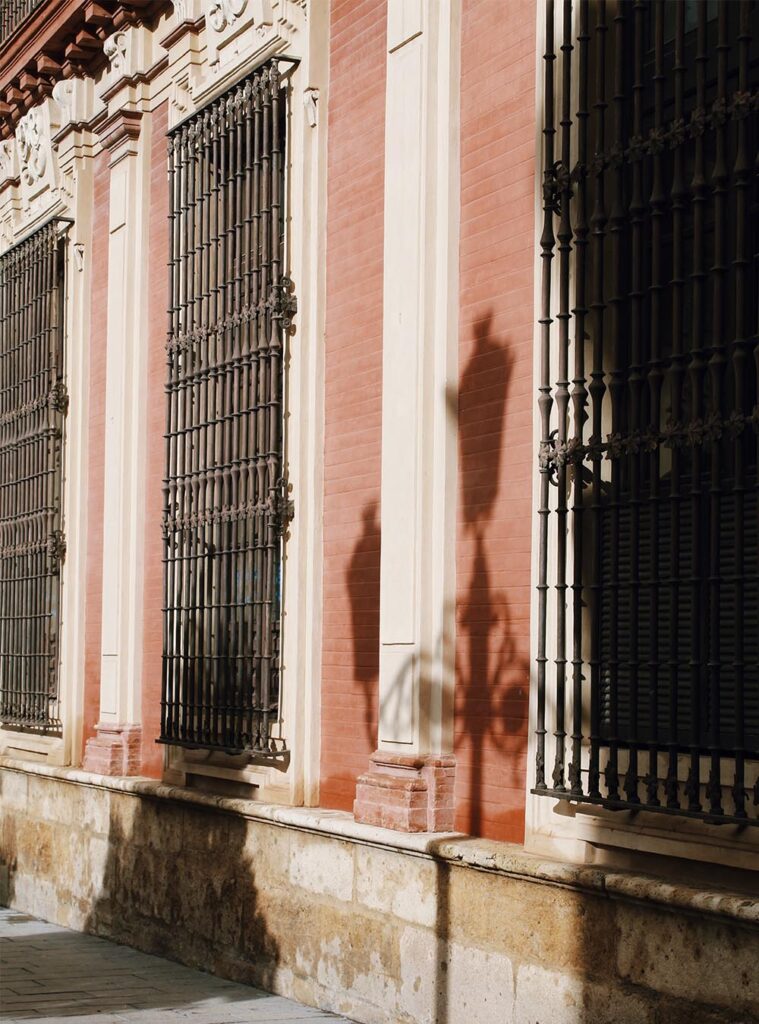 Photographs by Chloe Frost-Smith
A short round-up of Seville's must-see sights…
Real Alcázar: Seville's royal palace complex has a long and enthralling history, starting life as a 10th century fort and most recently starring as a Game of Thrones setting. Christian and Mudéjar architecture come together in spectacular display, but it's the fragrant gardens and tiled courtyards which really steal the show here.
Santa Maria de la Sede: It is hard to miss Seville's honey-hued cathedral, which happens to be the largest Gothic cathedral in the world. The crowning glory is the ornate bell tower of La Giralda, originally built as a minaret for the city's Great Mosque which gives the skyline a Marrakech feel.
Plaza de España: Surrounded by a rowing-boat dotted moat, Seville's iconic square can be found by taking a stroll through María Luisa Park. Four elegant bridges curve over the water represent the ancient Spanish kingdoms of Castile, Navarre, Aragón and León, while each of the 48 pavilions is dedicated to a province of Spain and decorated in intricately illustrated ceramic tiles known as azulejos.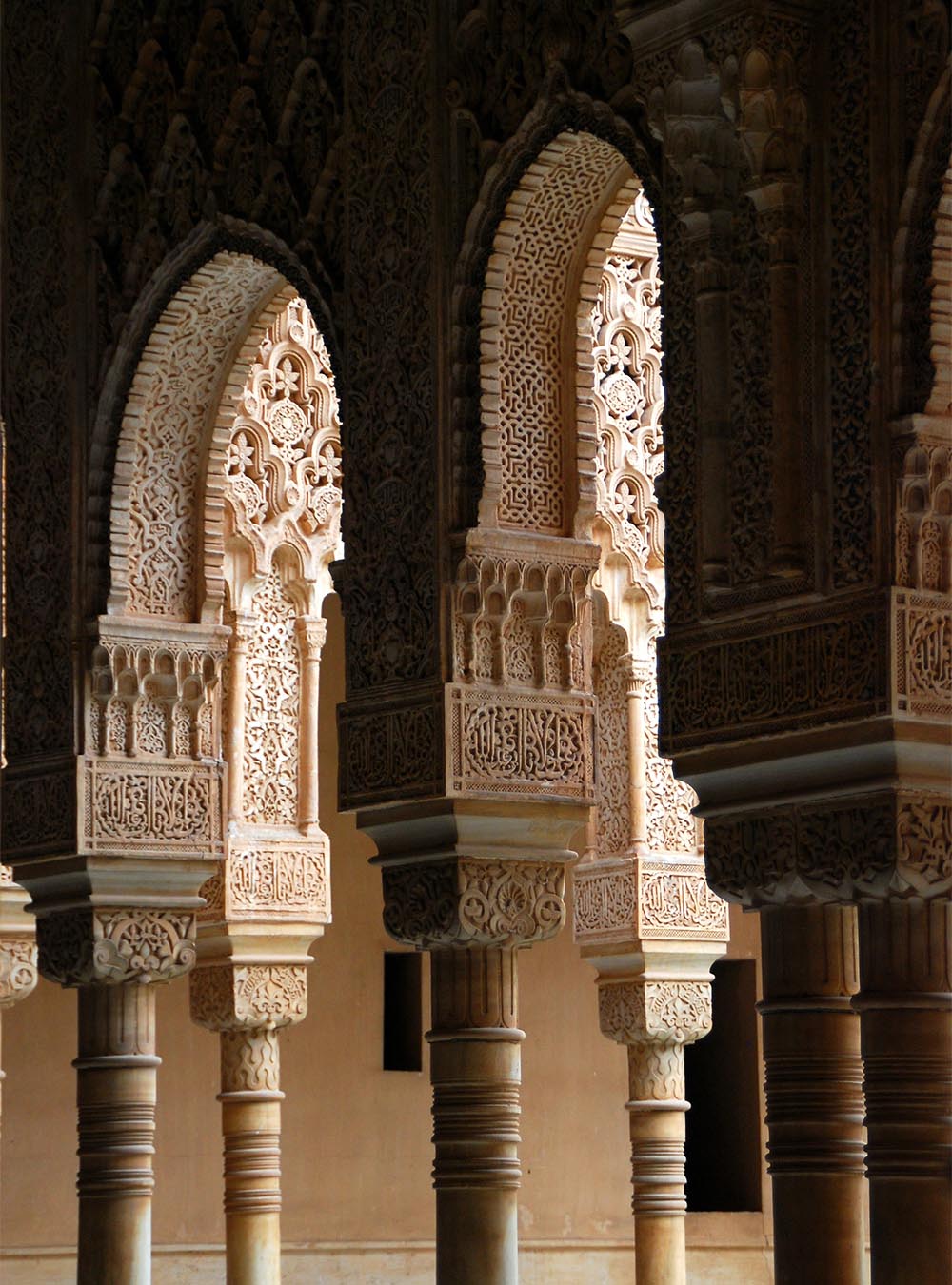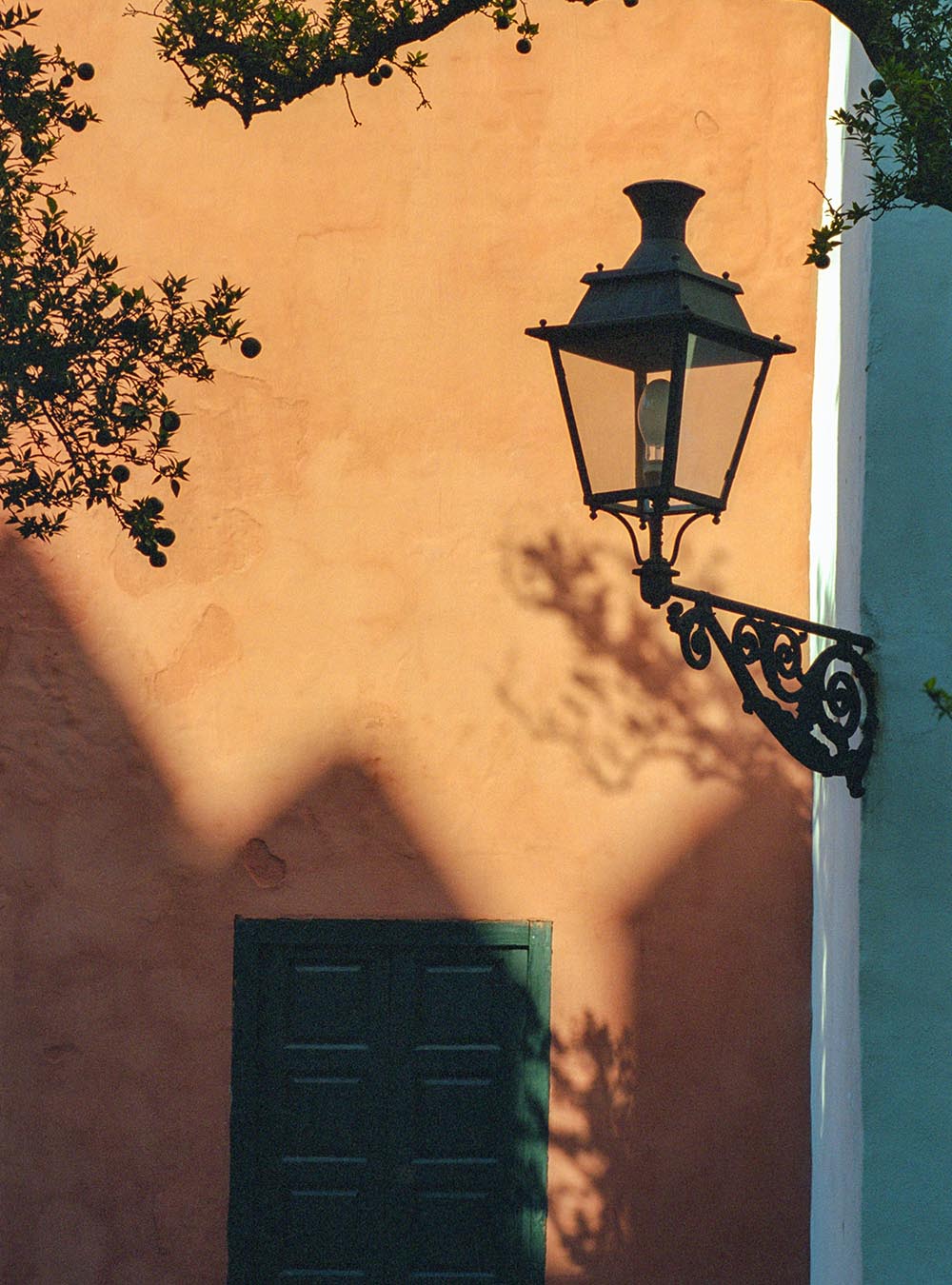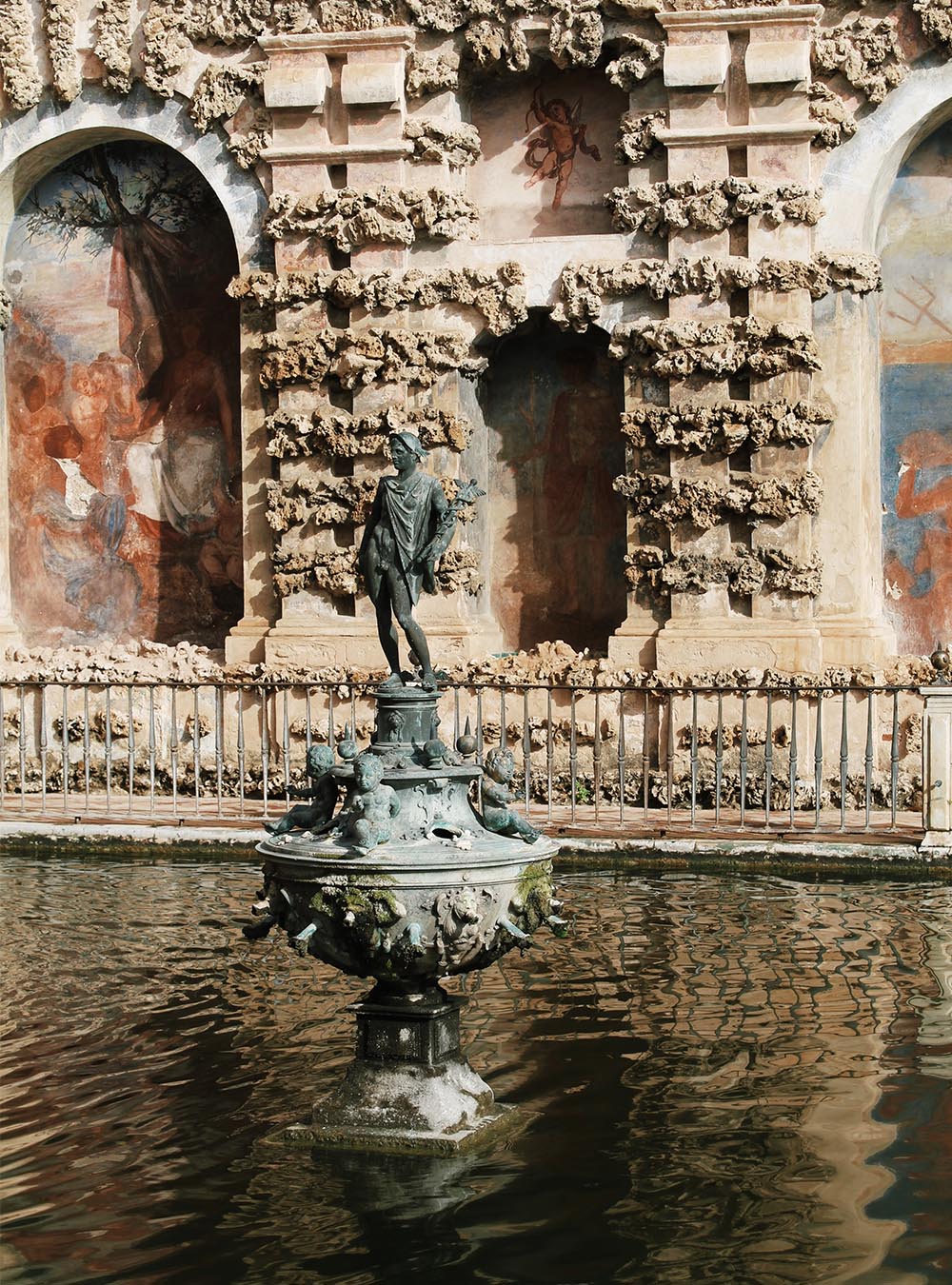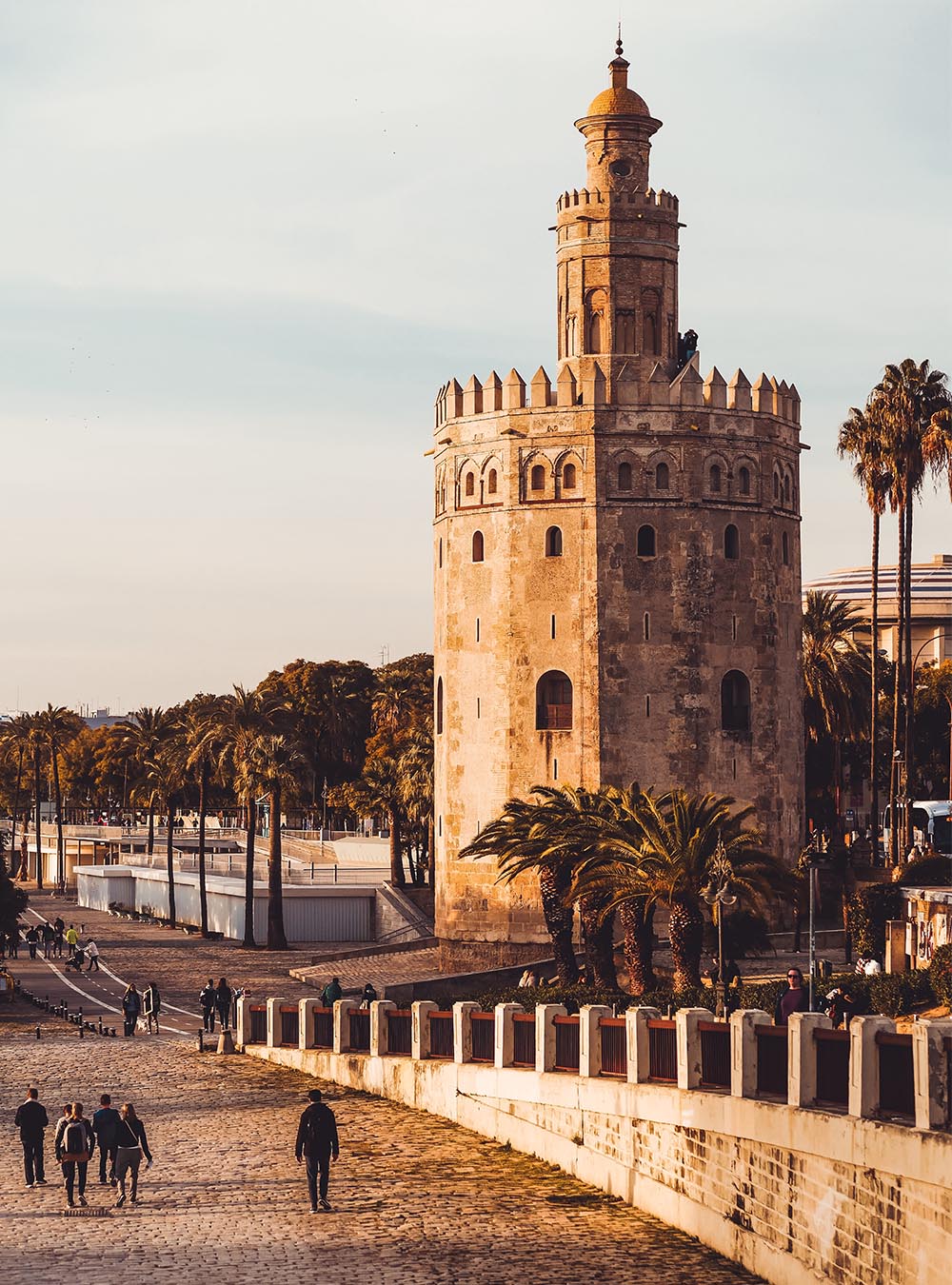 Santa Cruz: This charming district was once the Jewish quarter of the medieval city, and is now a tangle of orange-tree lined squares, tinkling fountains, and small artisan shops spilling onto the narrow streets.
Torre del Oro: Keeping watch over the banks of the Guadalquivir river, the 'Tower of Gold' made up part of the Moorish city wall in the 13th century, and once cast its shimmering reflection into the waters. The roof terrace is worth the climb, for enchanting views across the city.
Museo de Bellas Artes: This beautifully restored convent tucked away from the hustle and bustle on a tiny plaza now displays an impressive collection of Spanish art and sculpture which extends from the medieval to the modern.
…and a longer look at Seville's lesser-known spots
La Casa de Pilatos
While the culture-seeking crowds tend to be drawn towards the Real Alcázar, you'll find shorter queues to enter the equally beautiful Casa de Pilatos, where a similar blend of Mudéjar, Gothic and Renaissance architecture awaits, featuring intricate tilework, and artesonados – ornate wooden ceilings with gilded beams and painted panels. Guided tours are available to the upper floor, which is still partly inhabited by the ducal Medinaceli family, while the Italian-inspired gardens scattered with Classical statues are an idyllic spot to sit with a good book.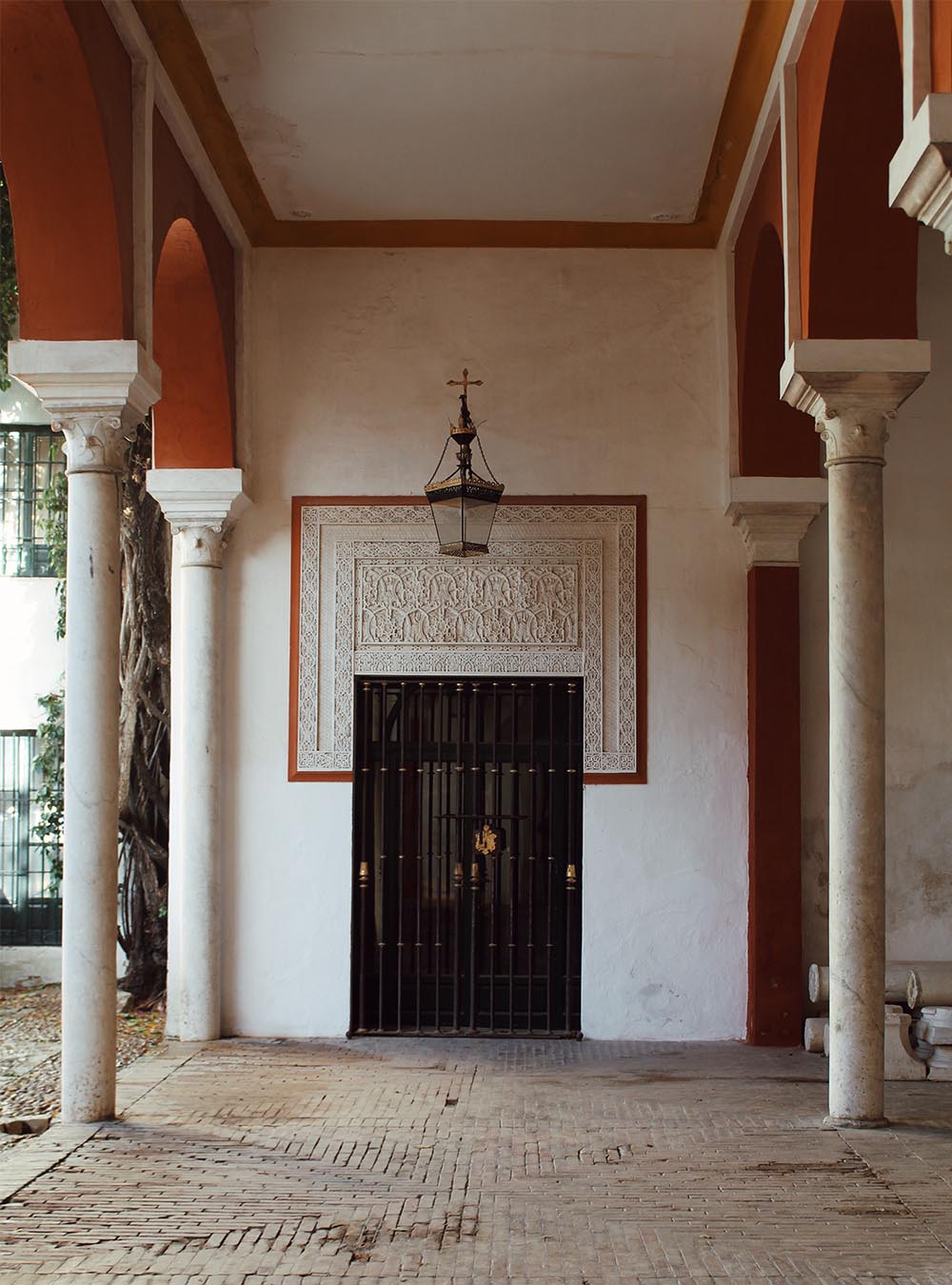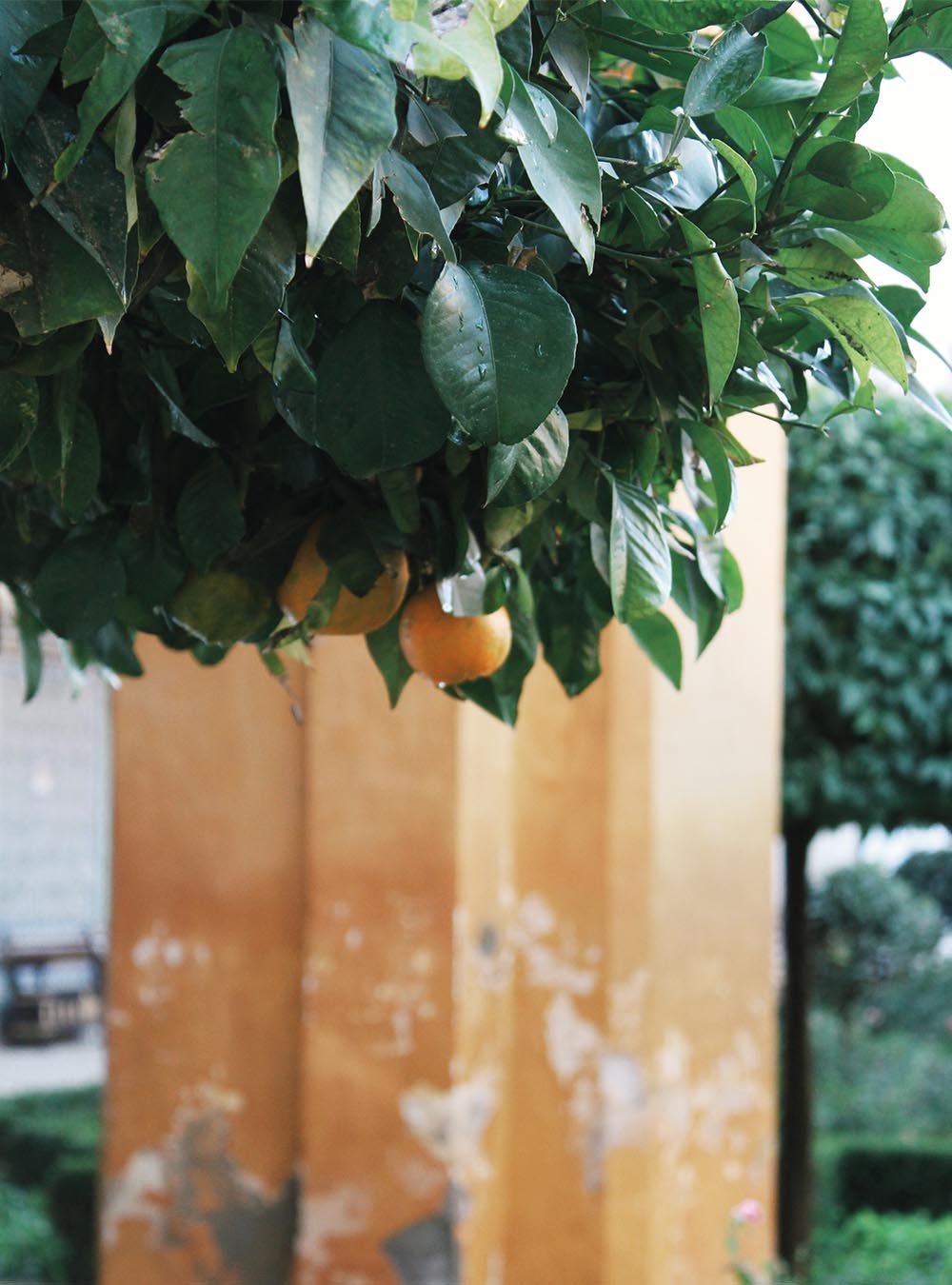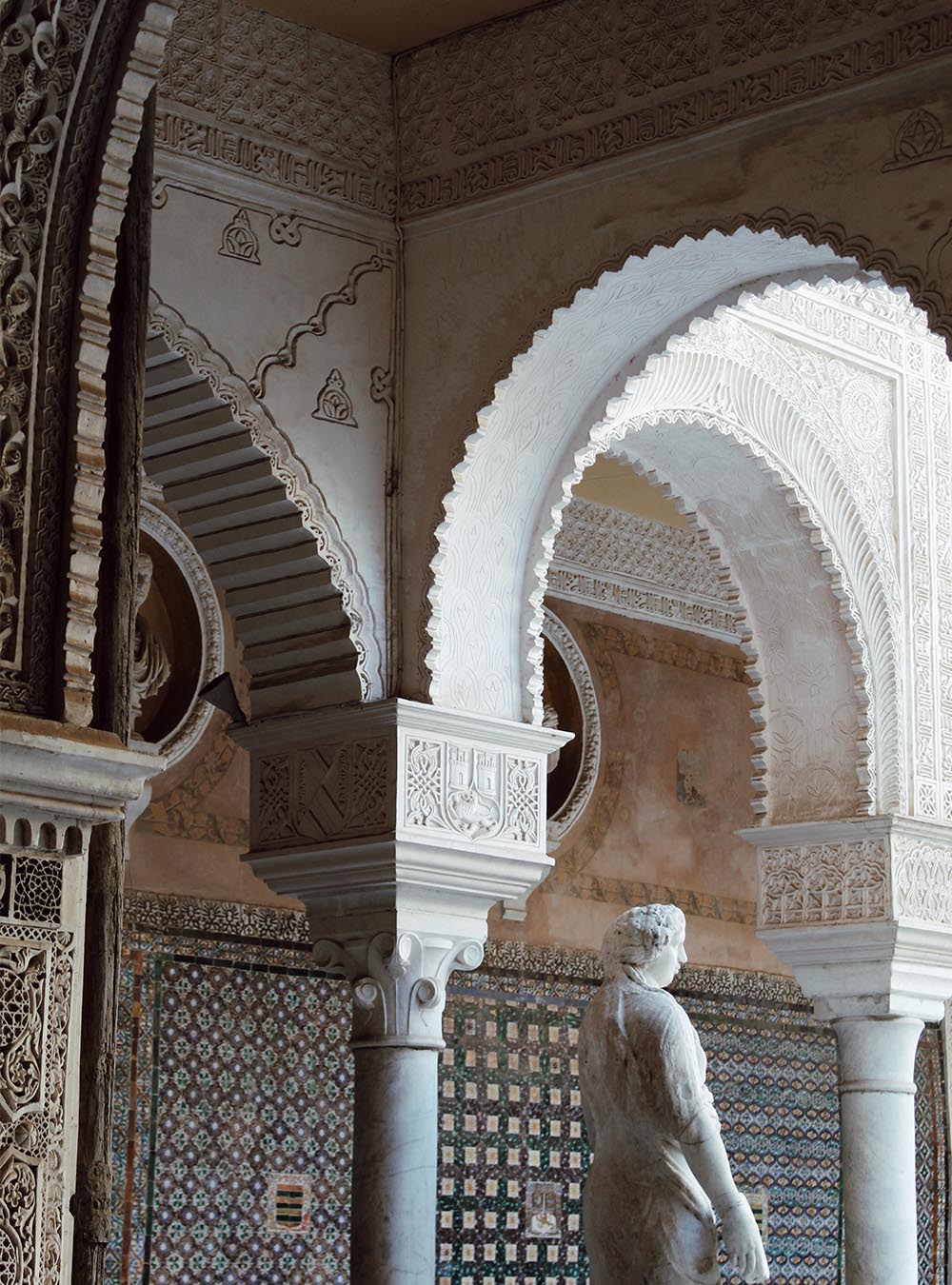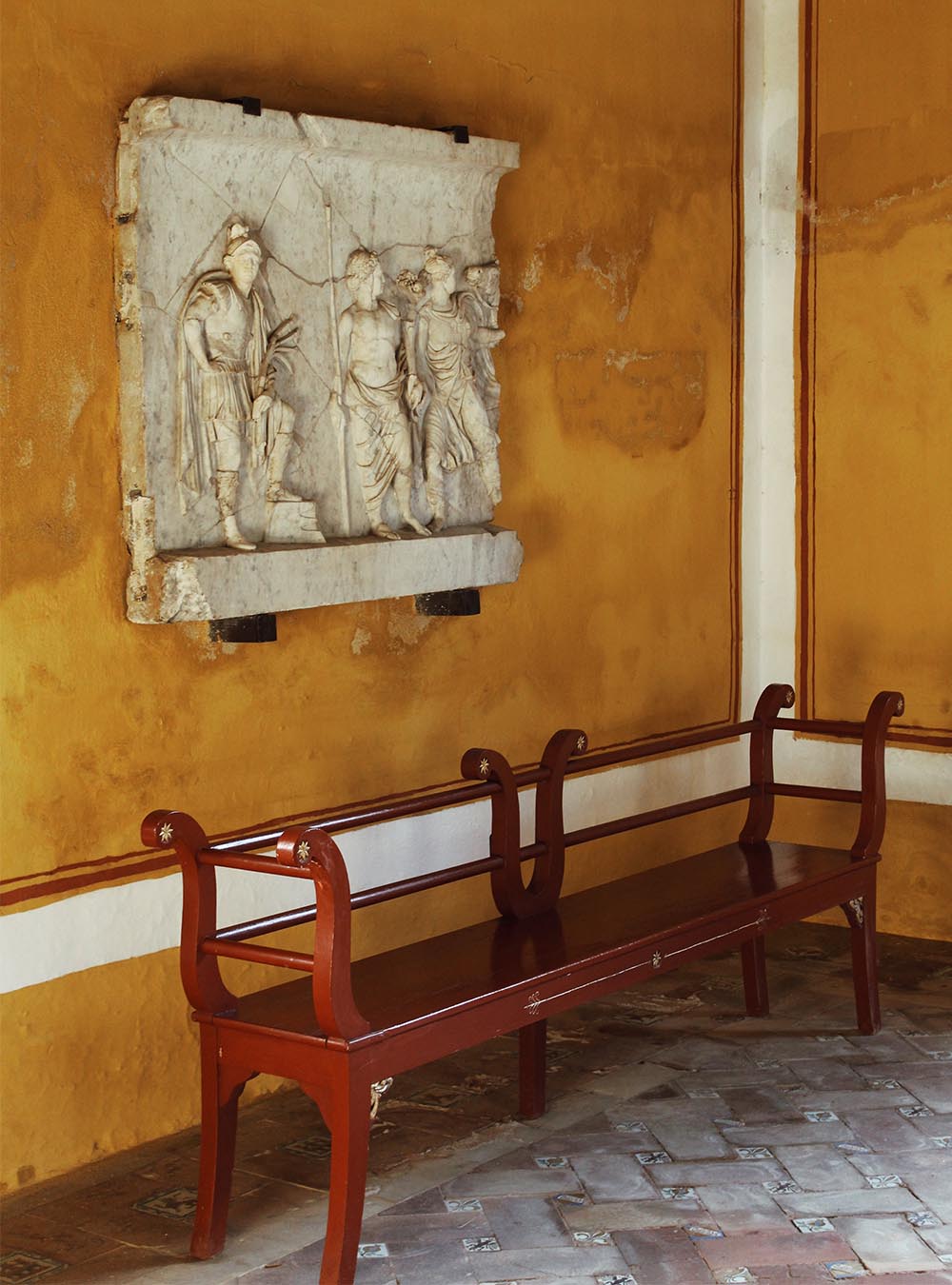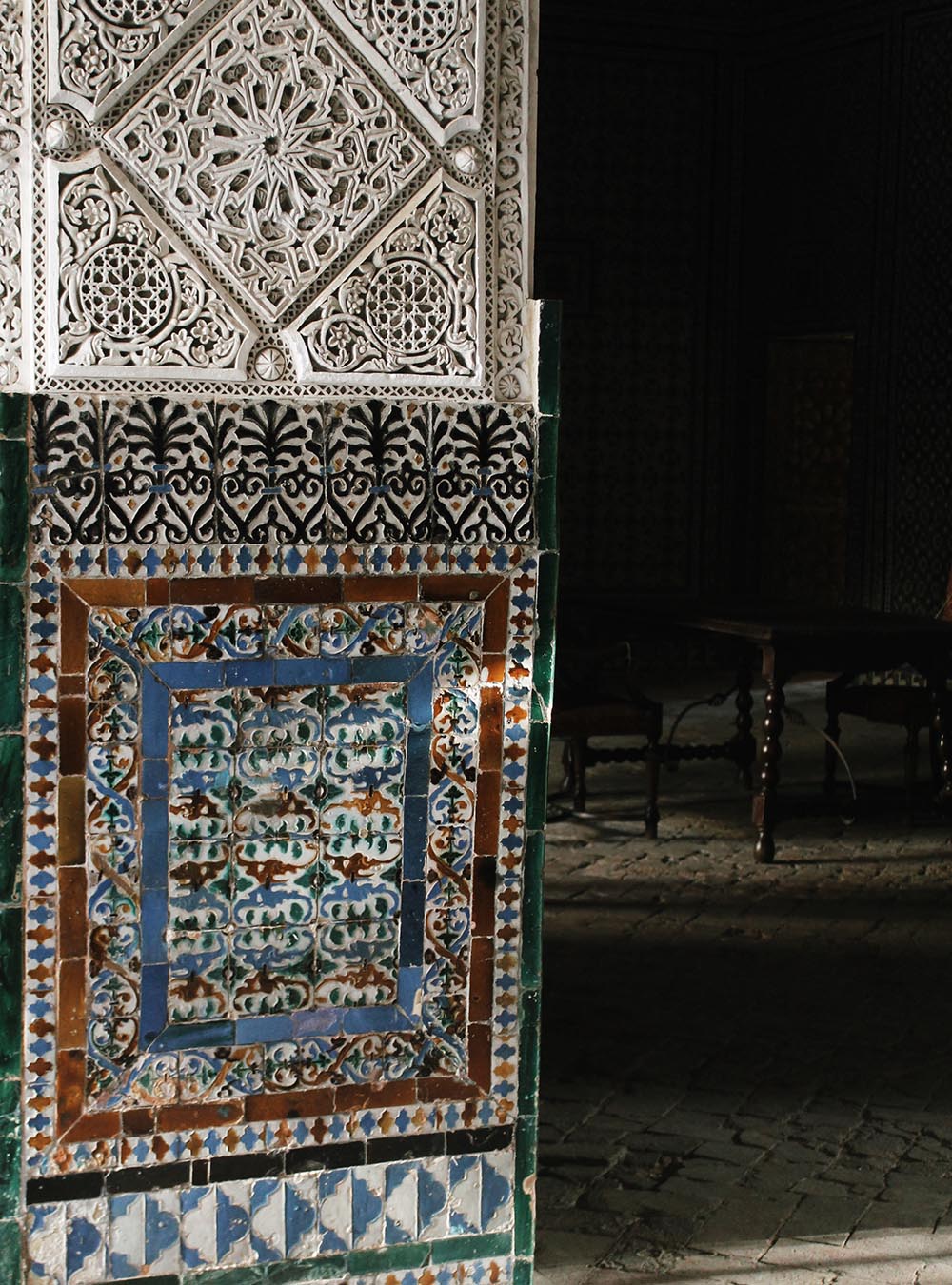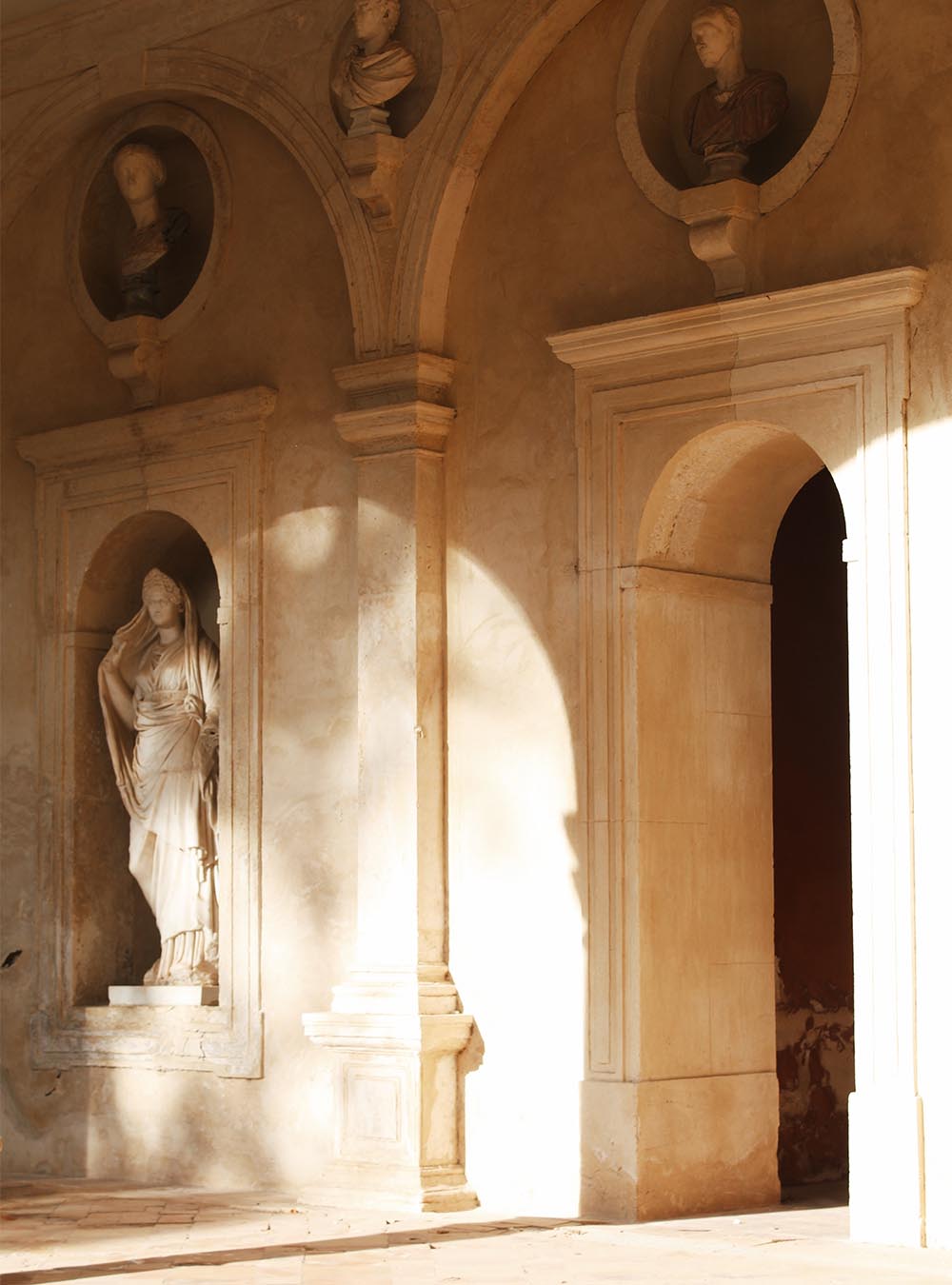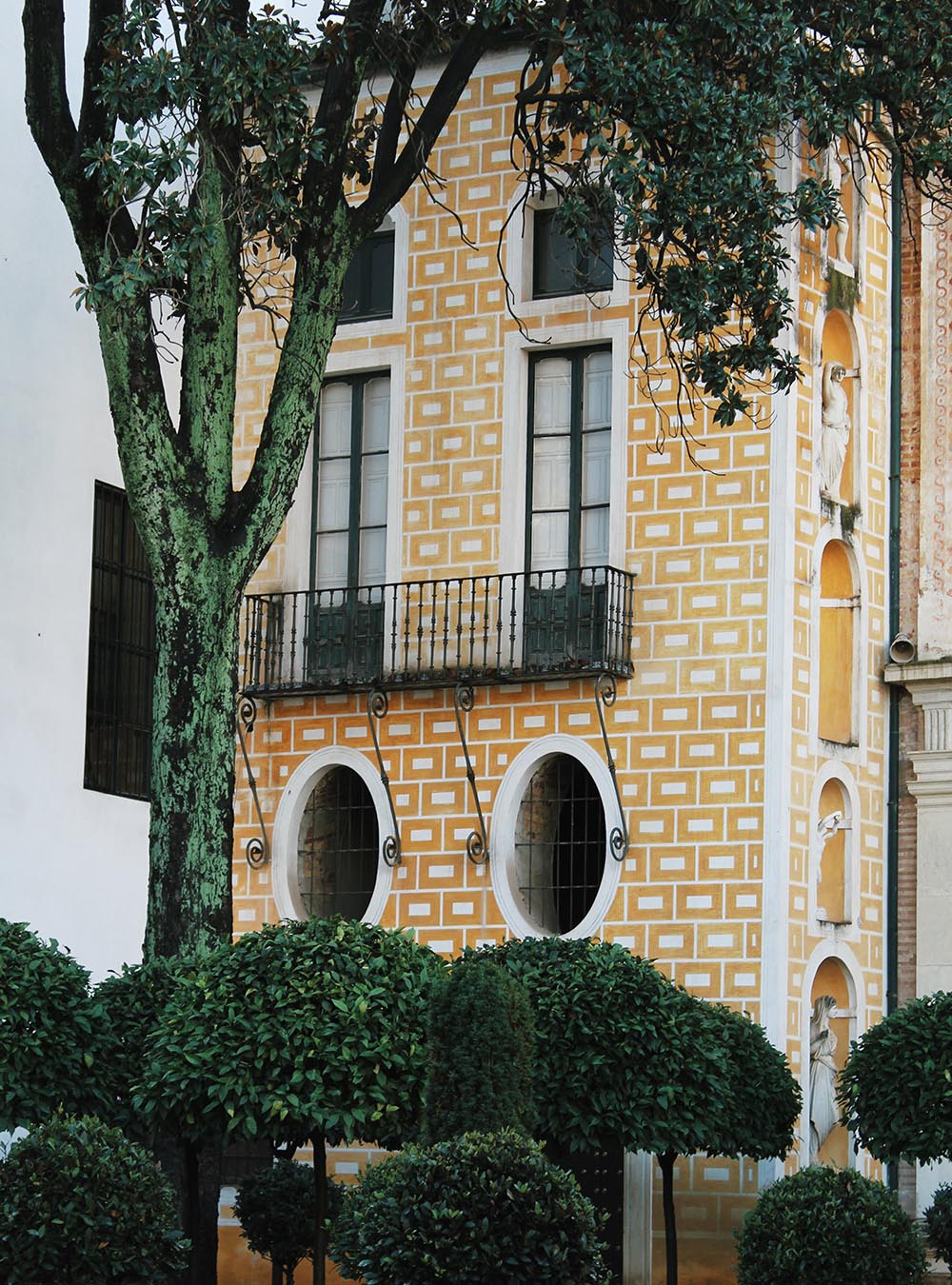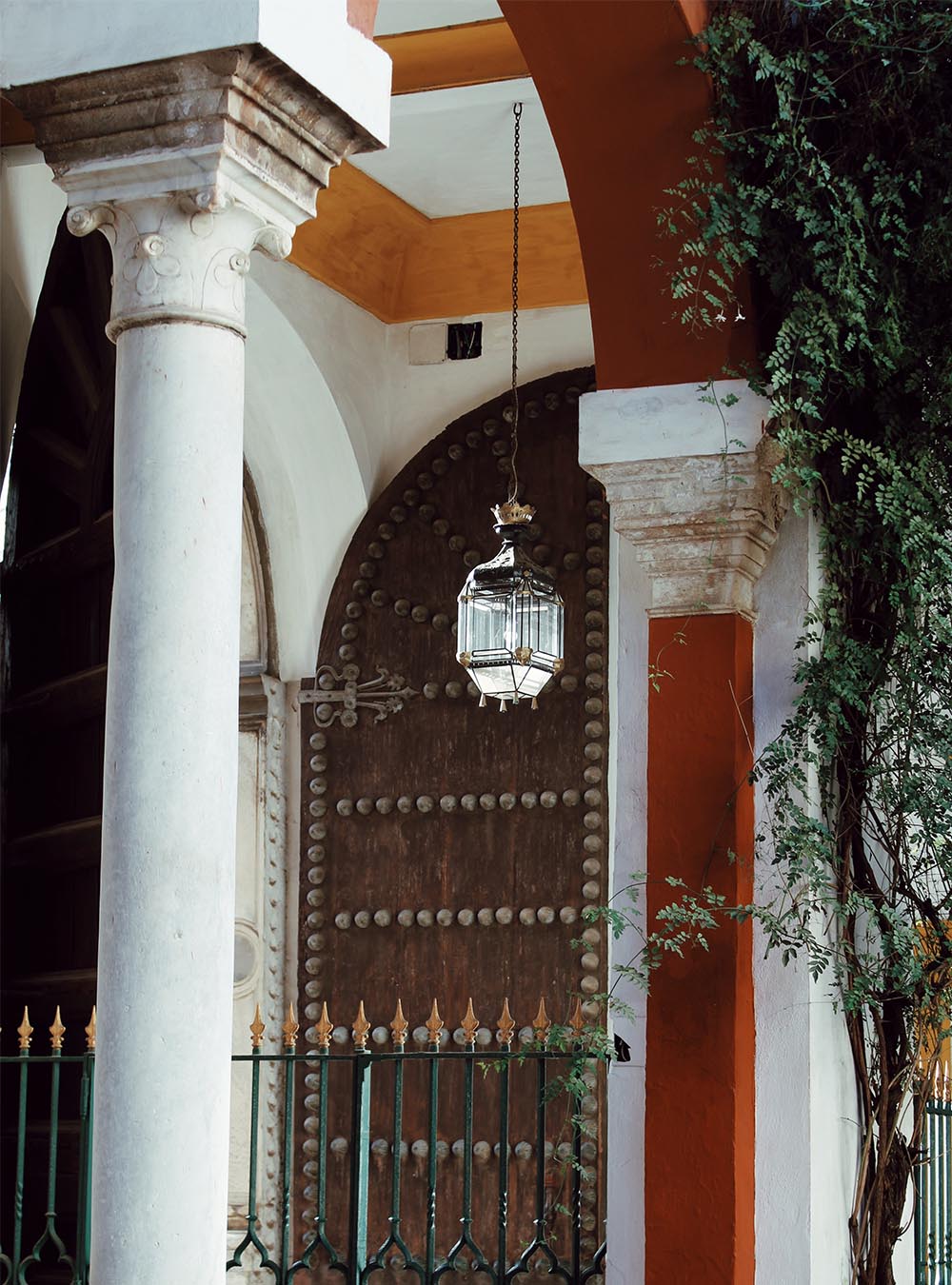 Photographs by Chloe Frost-Smith
Triana District
Cross the Isabel II Bridge and you'll unearth the soulful side to Seville in this down-to-earth, bohemian barrio brimming with flamenco dancers, spirited guitarists, and toe-tapping tapas bars. Delve deeper than the colourful backdrop of Calle Betis, one of Seville's most photographed streets, to discover an authentic 'old world' of embellished churches, traditional ceramic stalls, and little delis selling farm-fresh cheese, olives, and jamón. Foodies should make a pit-stop at Plaza de Abastos which houses Triana Market, a melting pot of Andalusian cuisine built on the site of an old castle.
Basilica de la Macarena
In the hip yet less touristed district of Macarena, the colour-popping, neo-baroque Basilica de la Macarena is a treasure trove of Catholic artwork and sculpture – most notably the 'Virgin of Hope', a divinely decorated 17th century statue which stars in the city's Semana Santa (Holy Week) celebrations. The Madonna aside, the basilica's interiors are filled with frescoes, accented with gold detailing which creates a shimmering aesthetic from floor to ceiling.
What – and where – to eat in Seville
When in Seville, you can feel as though you're fitting sightseeing around mealtimes, not the other way around. Grab a serranito – a warm, stuffed sandwich – on the hop. Order plate after plate of tapas at night, with stewed cod cheeks, pinchos (mini kebabs) and spiced rice dishes gracing menus. Afterwards, torrija – gooey bread soaked in milk, honey and spices then fried – is delicious with a glass of city-favourite sherry or gin.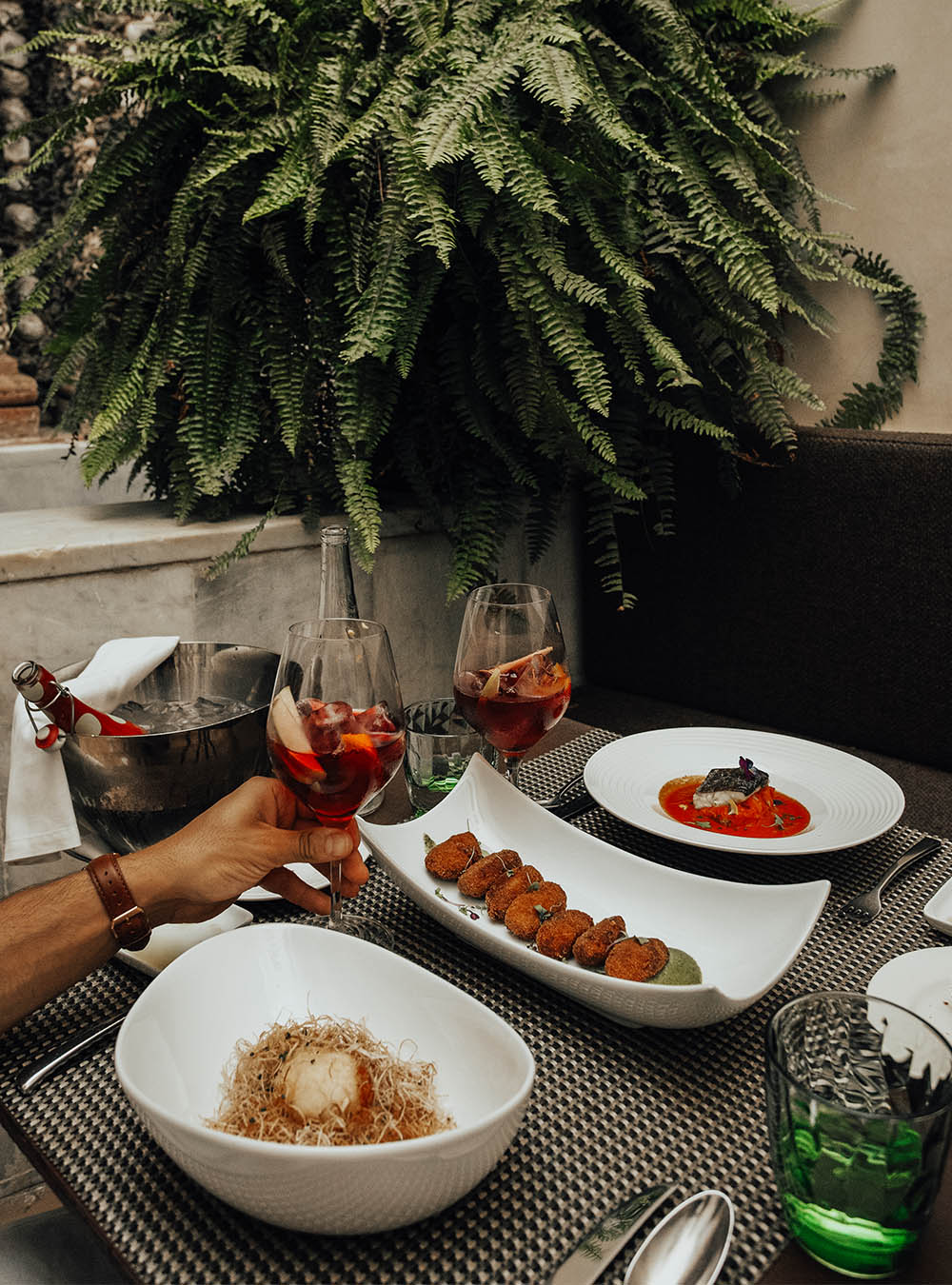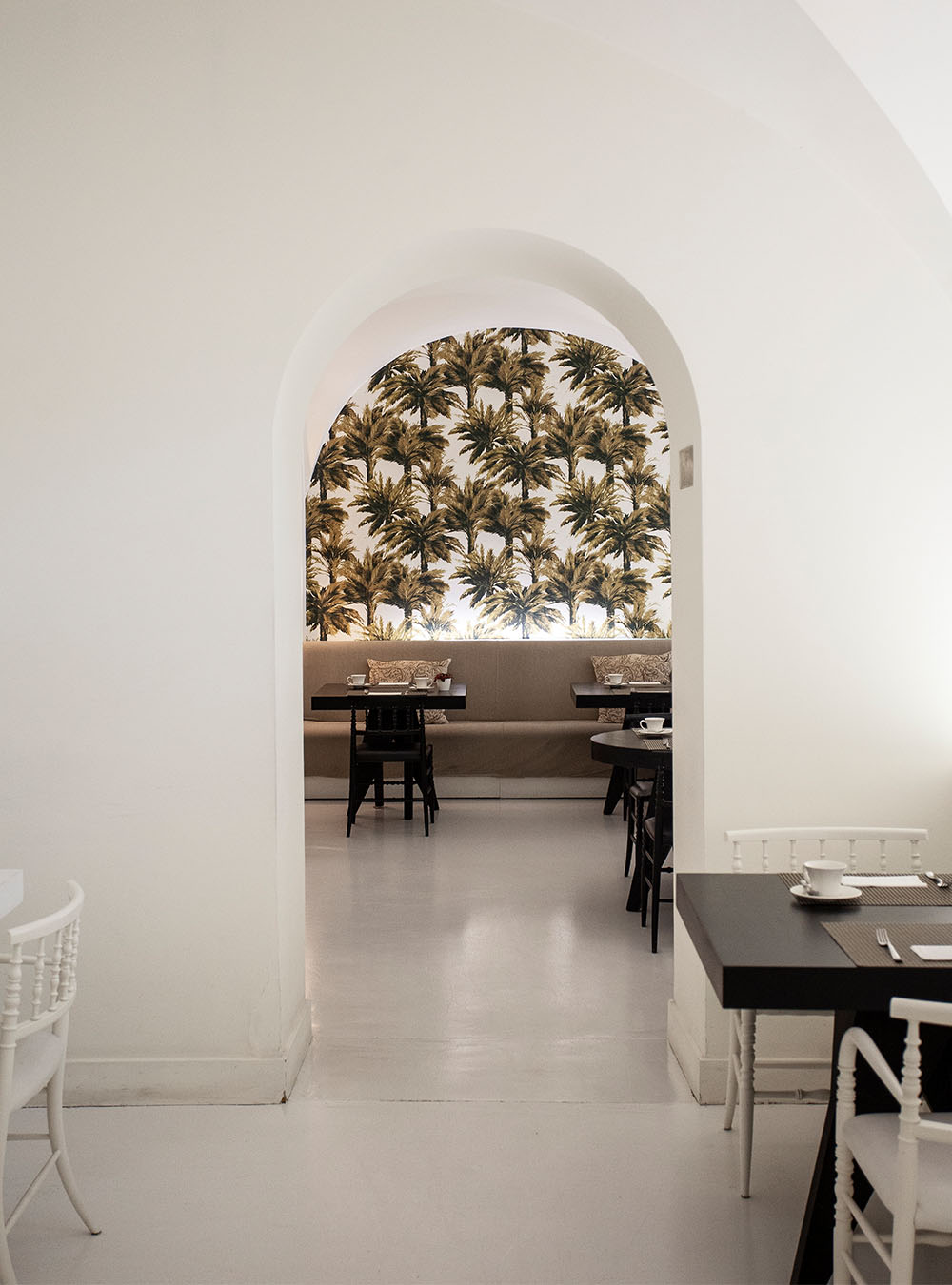 For tapas with a twist, reserve a table at 'the black sheep' of Seville – Ovejas Negras serves up chargrilled meats and fish in an industrial chic setting. Follow in-the-know locals to the packed wooden counters of El Rinconcillo, where traditional Spanish dishes have been flying out from the kitchen since 1670 onto sherry barrels standing in as table tops.
Where to stay in Seville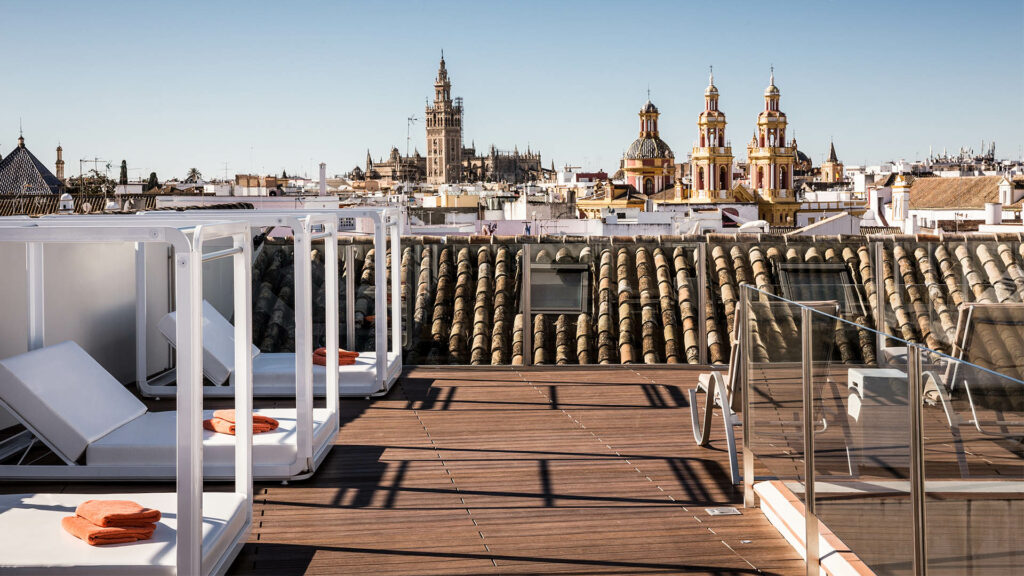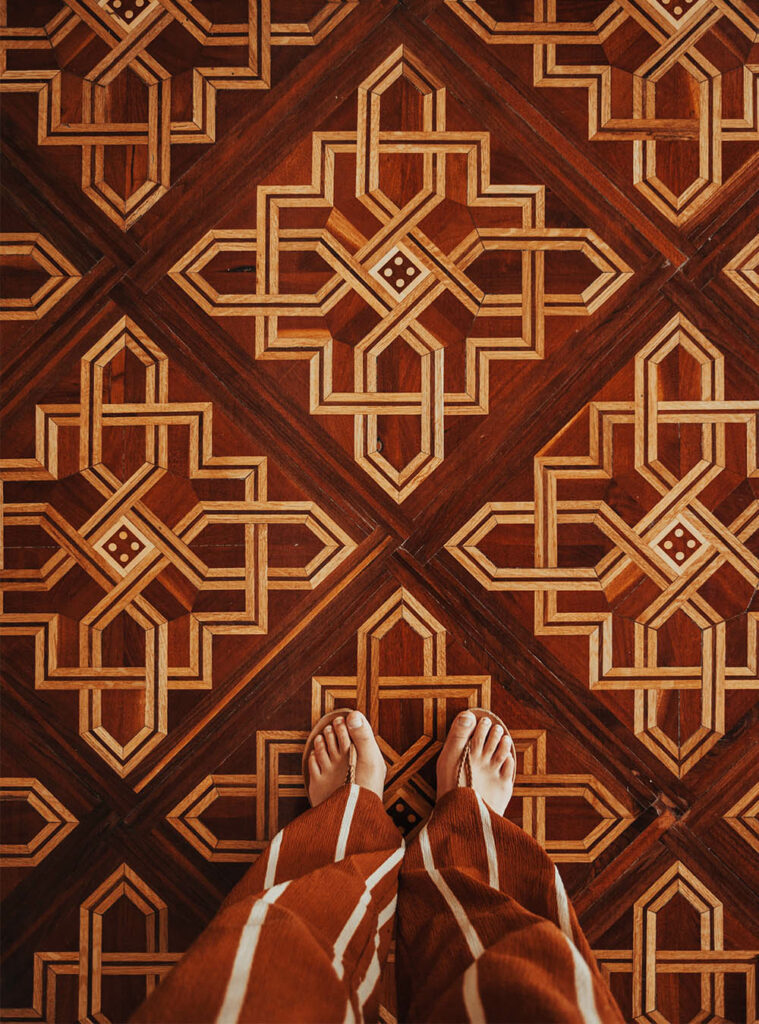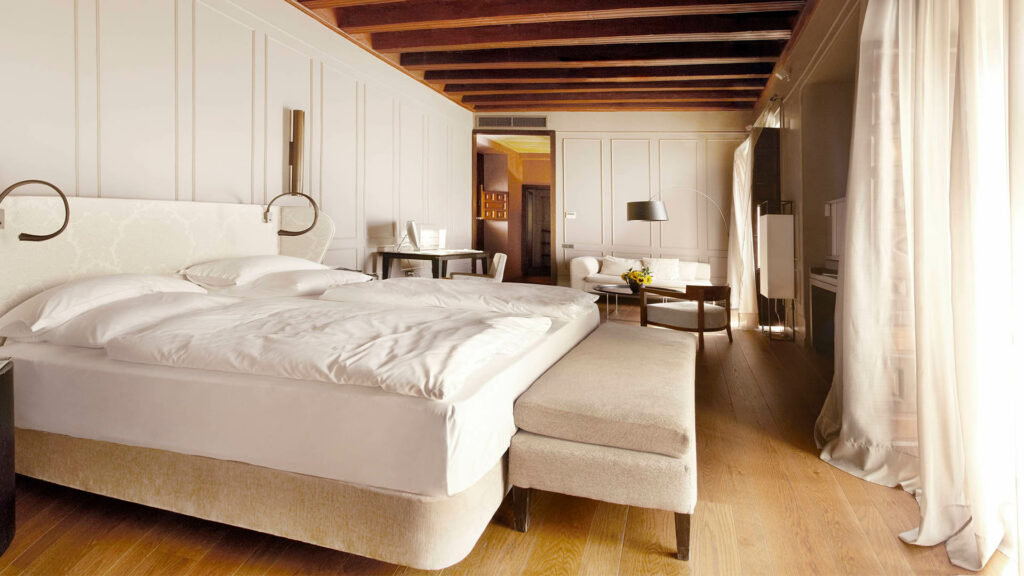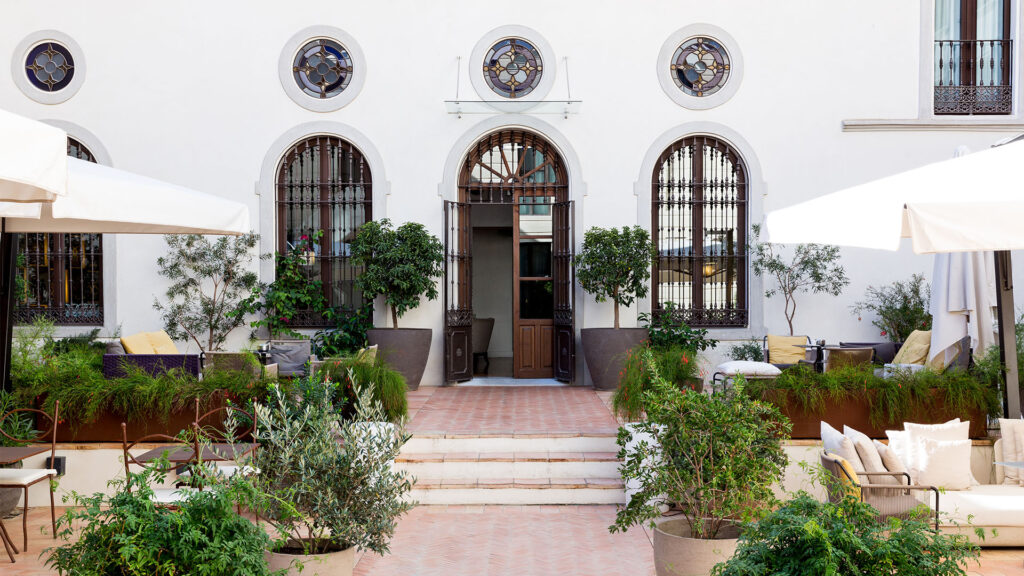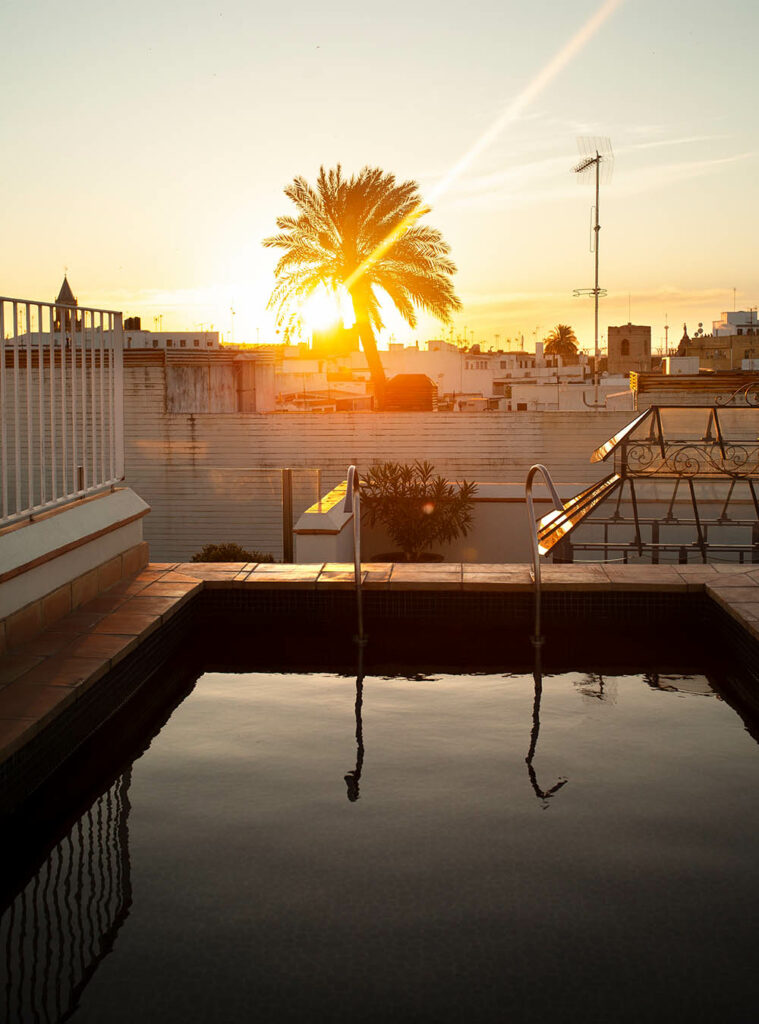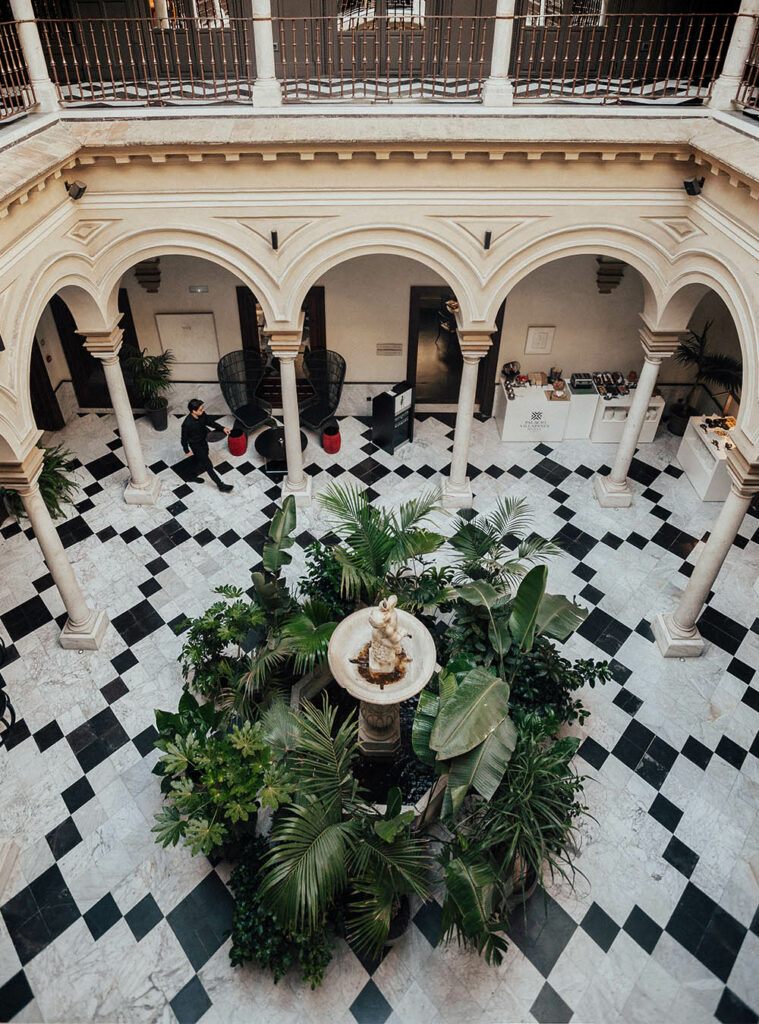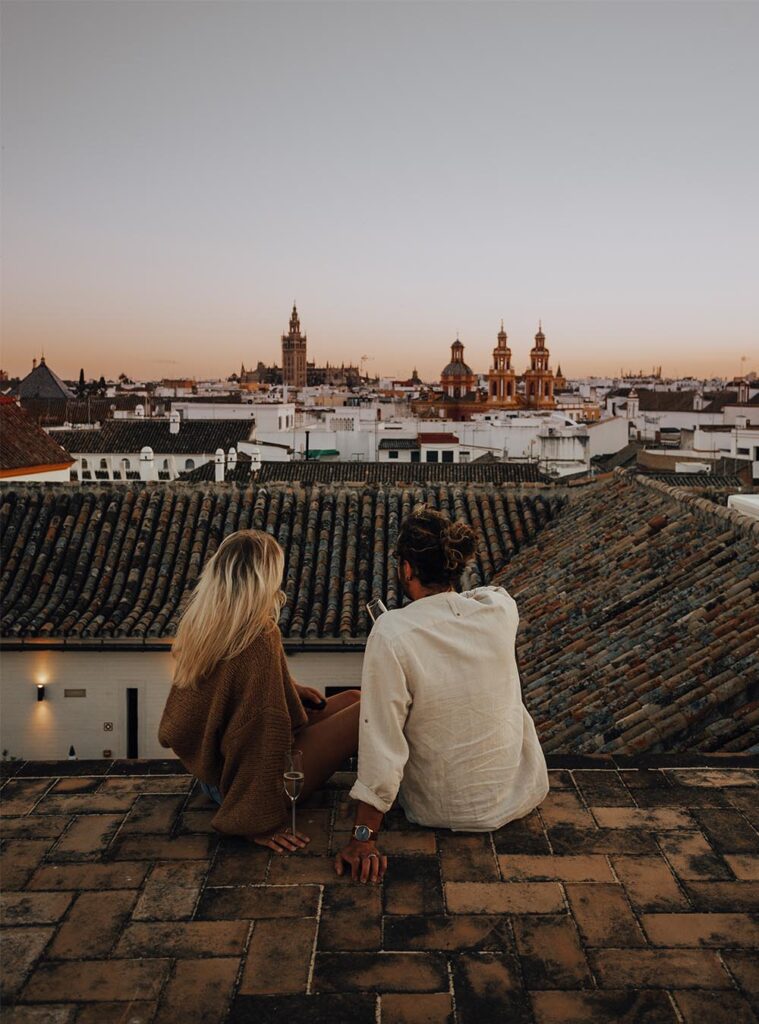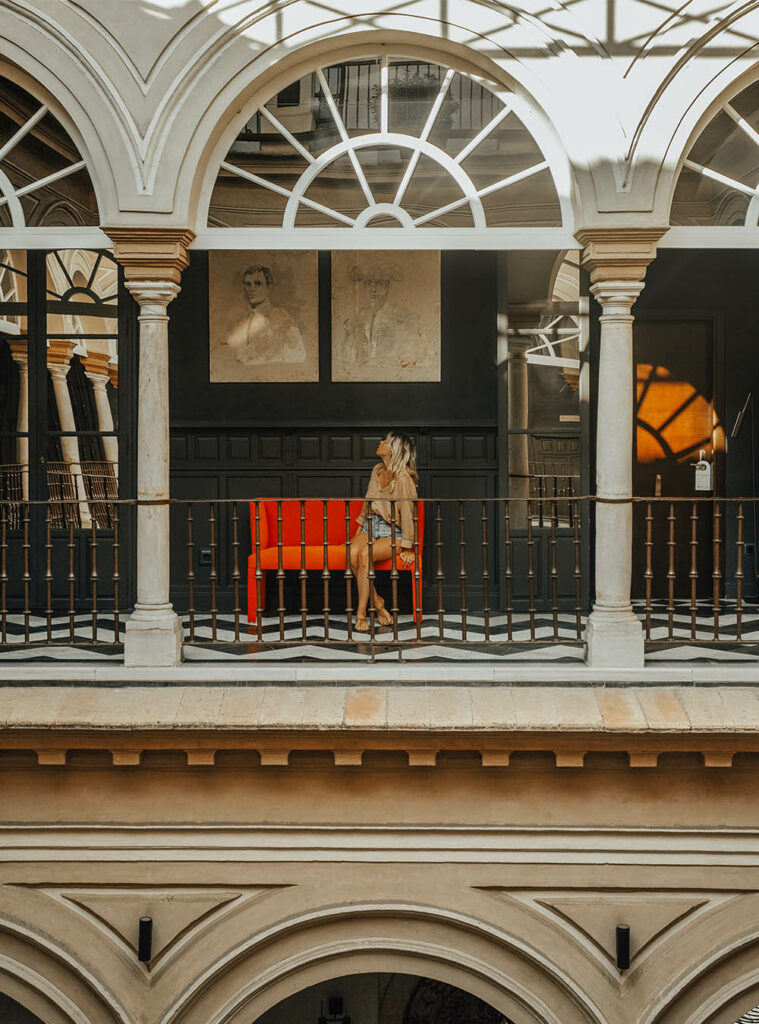 Hotel Palacio de Villapanés…Seeing the sights is included in your stay without even setting foot outside the walls of this 18th century Andalusian palace – expect baroque architecture, marble columns and tiles, ornate archways, carved doors, and parquet floors – all on the edge of the Barrio de Santa Cruz. Head up to the rooftop sun terrace for a dip in the sky-high plunge pool and to watch the spectacular sunsets, before luxuriating in your palatial suite with soaring ceilings and calming courtyard views. Take up residence in the dome of the palace in the show-stopping Torreón Suite, which comes with a private wrap-around terrace and original stone bathtub.