An idyllic island itinerary taking travellers beyond the beaches of Mallorca
F ringed by cliffs and heavenly beaches, with long stretches of fragrant countryside – peppered with olive trees and citrus groves – in between, Mallorca is Mother Nature's Mediterranean at its most wildly beautiful. Explore picture-perfect coastline by day and dine on just-caught seafood by night as you settle into the relaxing rhythms of Balearic island bliss. It might be the golden beaches and tucked away coves which draw sun seekers to its rugged shores, but Mallorca's sleepy hilltop villages and windmill-dotted farmland unearth the essence of rural simplicity – while buzzy Palma picks up the pace with a thriving art and food scene. Read on to discover off-the-beaten-track Mallorca while staying in some of the best boutique hotels in the Balearics.
AT A GLANCE
A seven-day independent itinerary journeying from Mallorca's capital towards the south-east shores of the island, based on flying into and out of Palma airport.
Discover the best of both worlds by combining city break action with countryside-meets-coastal relaxation, uncovering lesser-known beaches along the way.
Highlights include lounging beside Palma's prettiest rooftop pool, swimming straight from a private rock cliff beach, sampling Mallorcan delicacies from a local market, and enjoying farm-to-table produce from a bucolic estate.
START IN STYLE: PALMA
Curved around a beautiful bay and buzzing with life, Palma is a picture-perfect starting point for any Mallorcan adventure. The labyrinthine streets of this cosmopolitan island capital are brimming with chic eateries, hip tapas bars, and artisan boutiques – not to mention a contemporary art scene of trendy galleries and stylish studios. So much more than a stopping point, Palma is well worth lingering over for a few days to jostle with locals at the seafood stalls of Mercat de l'Olivar, ponder over Picasso in Es Baluard (a 14th century bastion turned art gallery), and marvel at the iconic sun-bleached cathedral after people watching at the yacht-filled marina.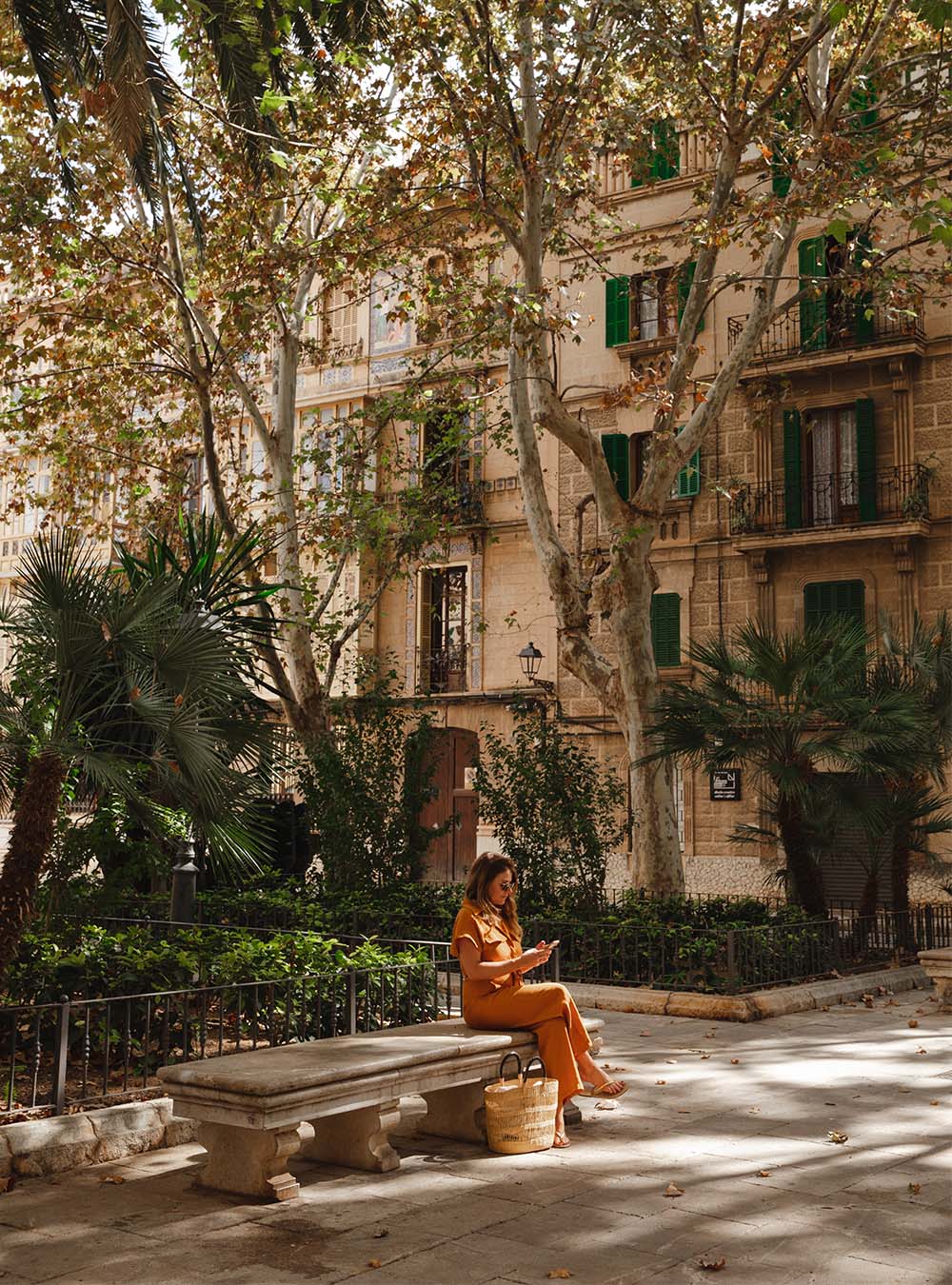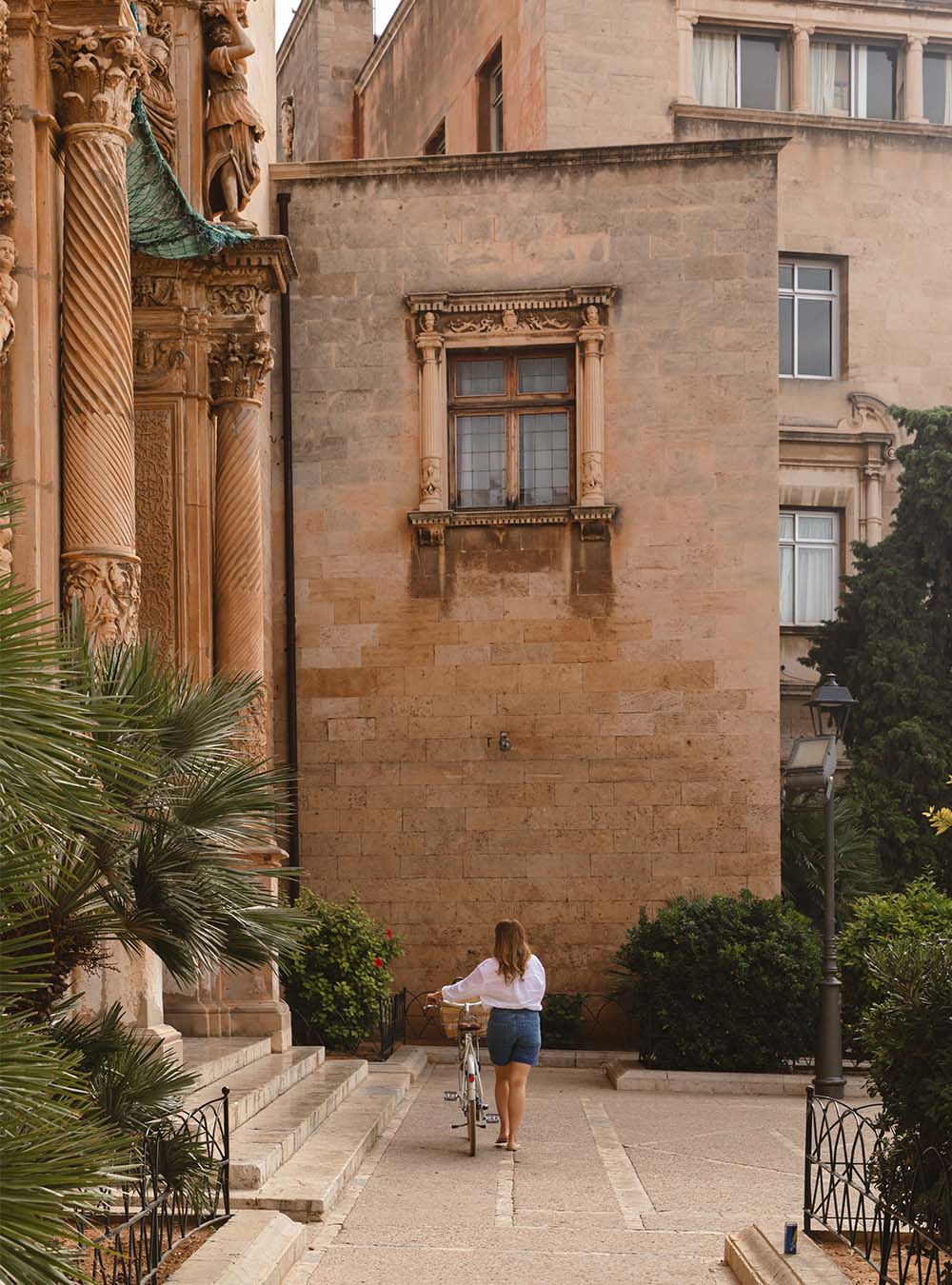 DECISIONS, DECISIONS…
Perfectly positioned in the heart of Palma's old town, Sant Francesc Hotel Singular is a grand residence turned contemporary oasis with a show-stopping rooftop pool overlooking the cathedral. You'll be hard pushed to find a better spot for chilled champagne-sipping and all-day pool dipping in Mallorca's capital. Expect elegant interiors and fresh Mediterranean dining at the hotel's restaurant which is set in the manor's former stables and overlooks the private garden, with both outdoor and indoor seating options.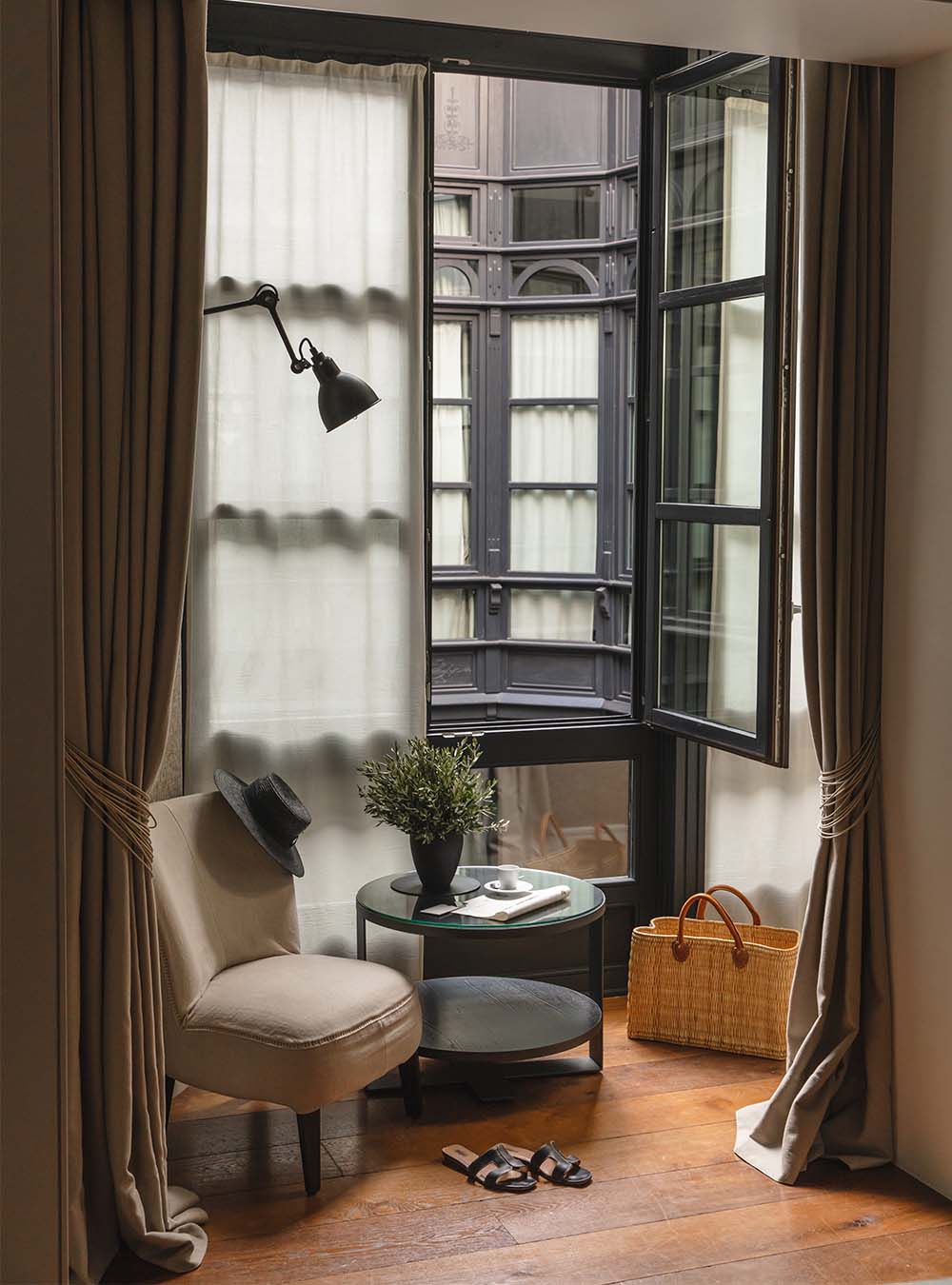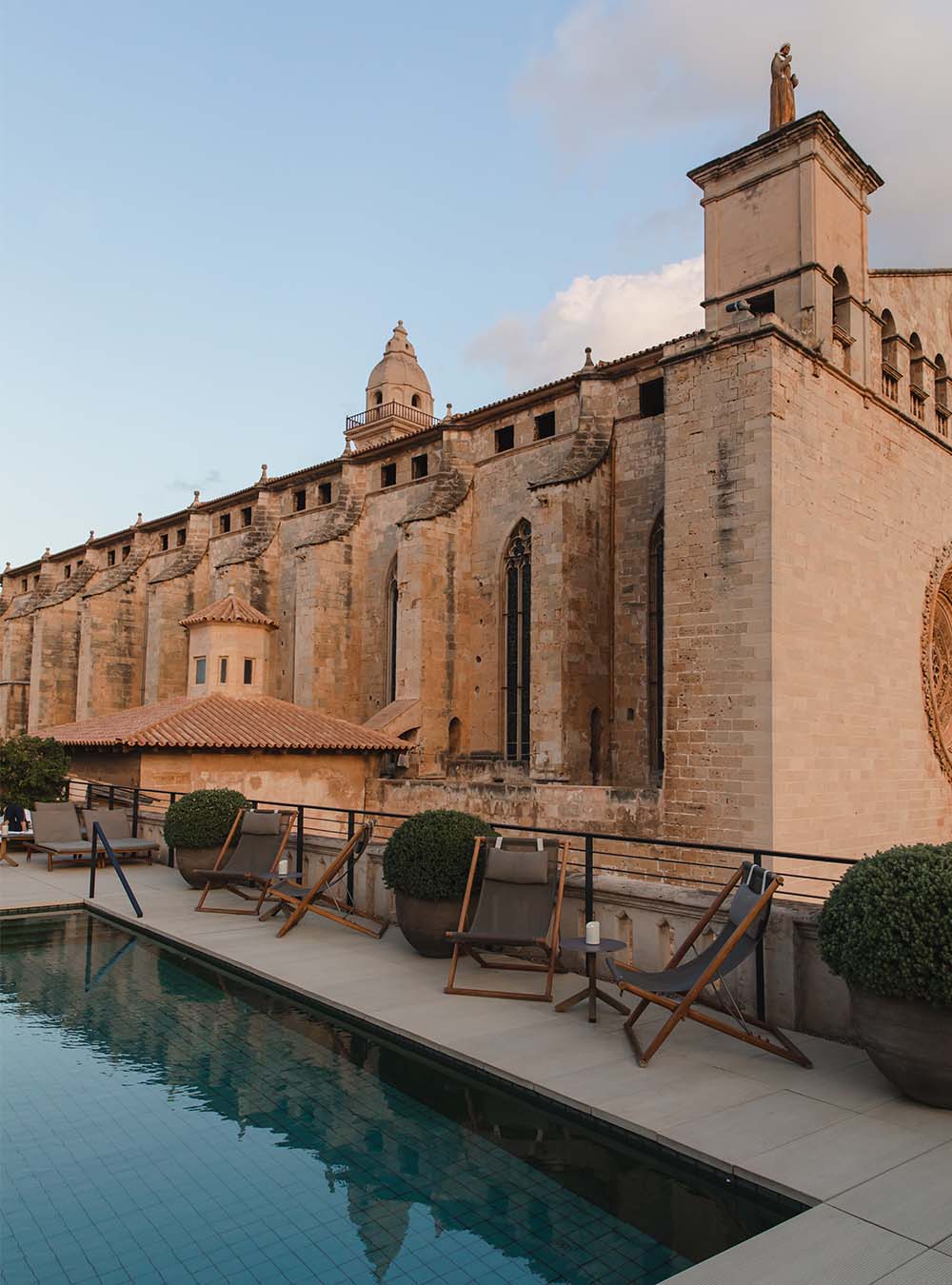 Meanwhile, Cap Rocat is an apricot-hued 19th-century military fortress turned adults-only boutique hotel overlooking the Bay of Palma. Set in 88-acres and stretching along the coastline for two kilometres, the hotel's private rock cliff beach has direct access to the sea, jetty and salt water pool. Decorated with a clever blend of contemporary and classic furnishings, suites have their own private patio with beautiful Mediterranean Sea views. Unwind in the naturally lit hammam which has been excavated in the heart of the fortress, before strolling across the drawbridge as dusk draws in to sink sundowners on the palm-filled terrace. Suggested stay 2-3 nights minimum.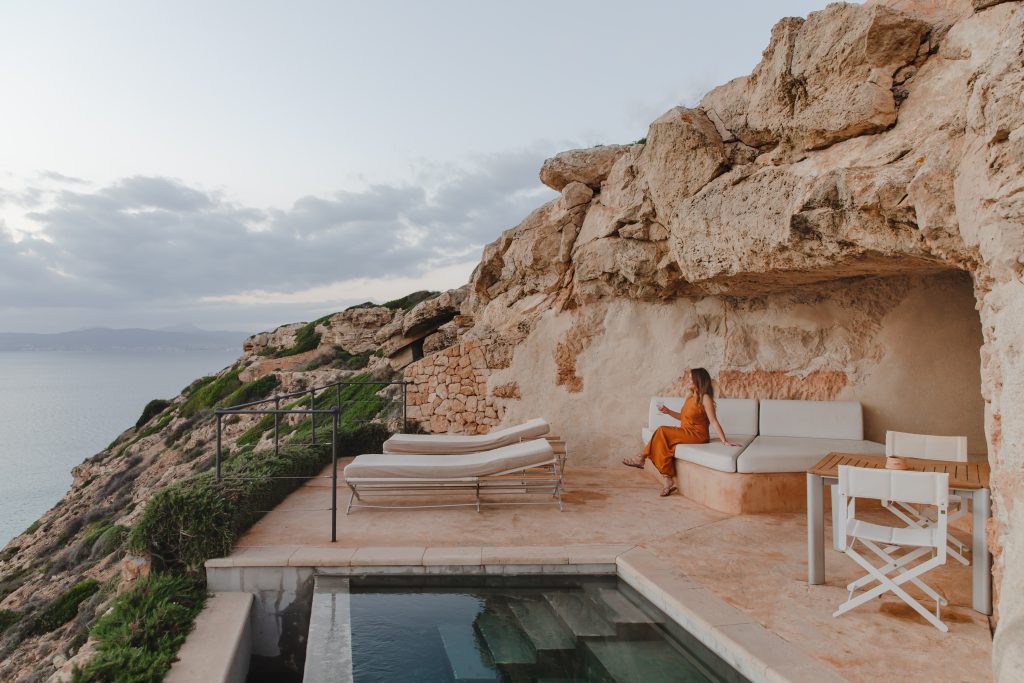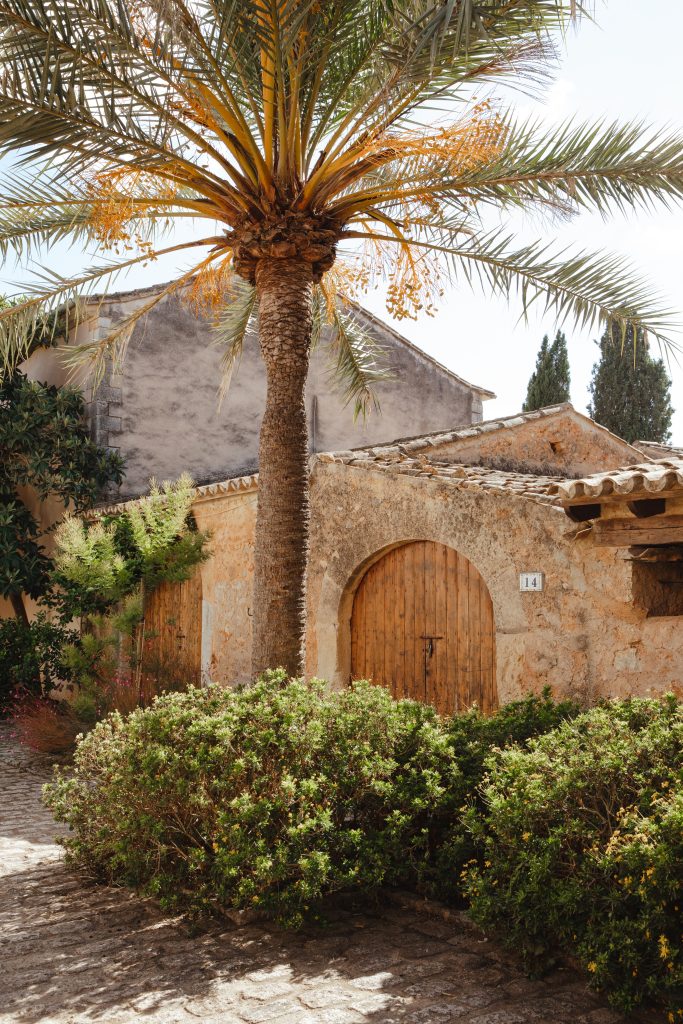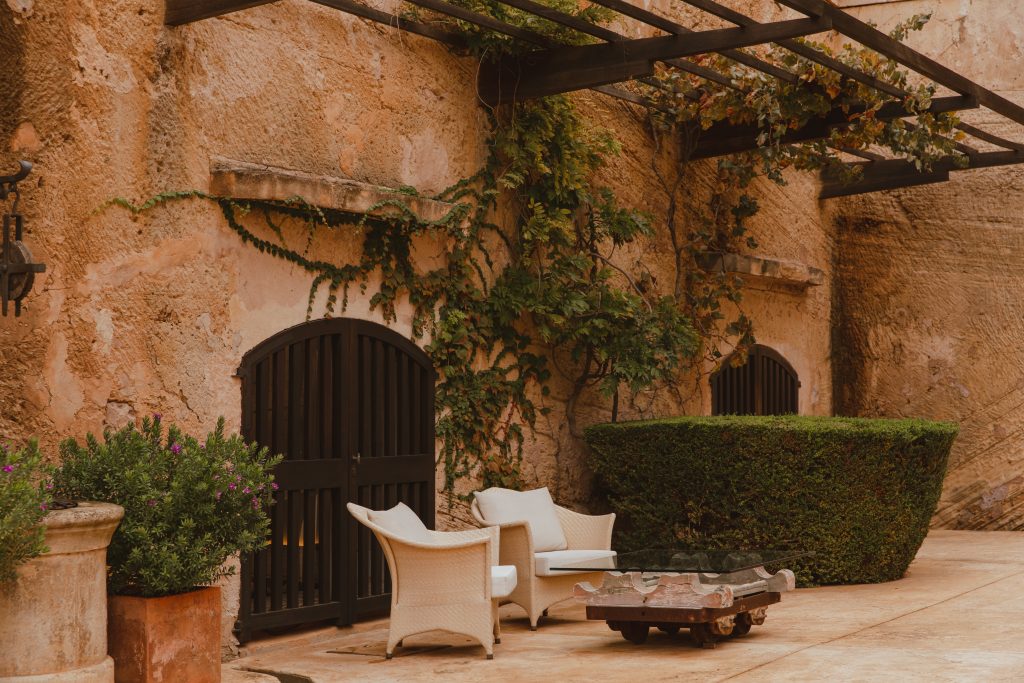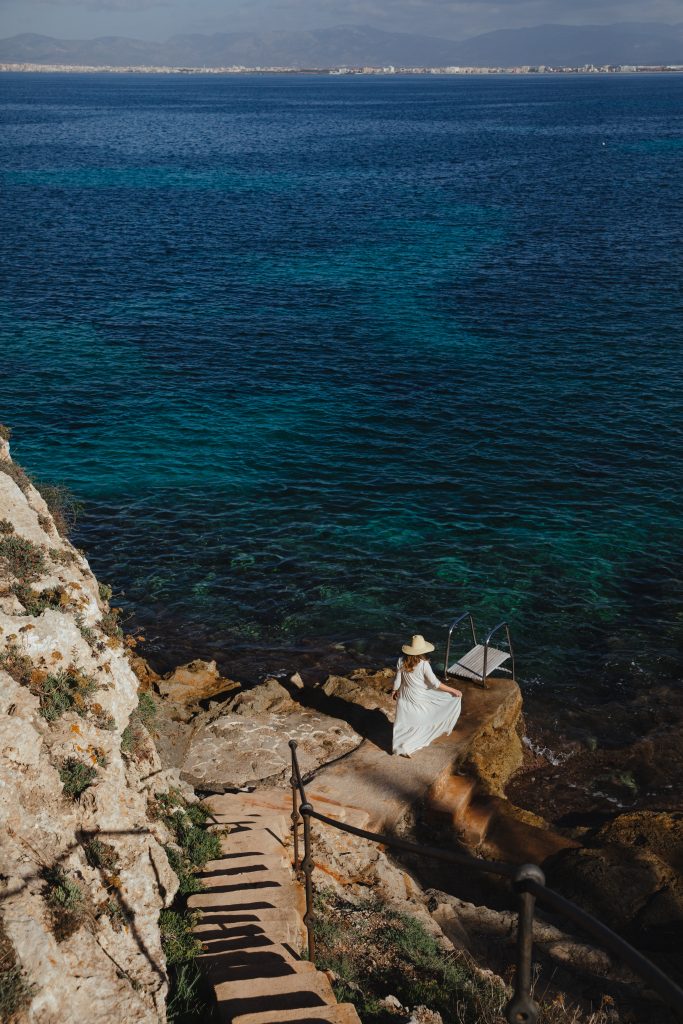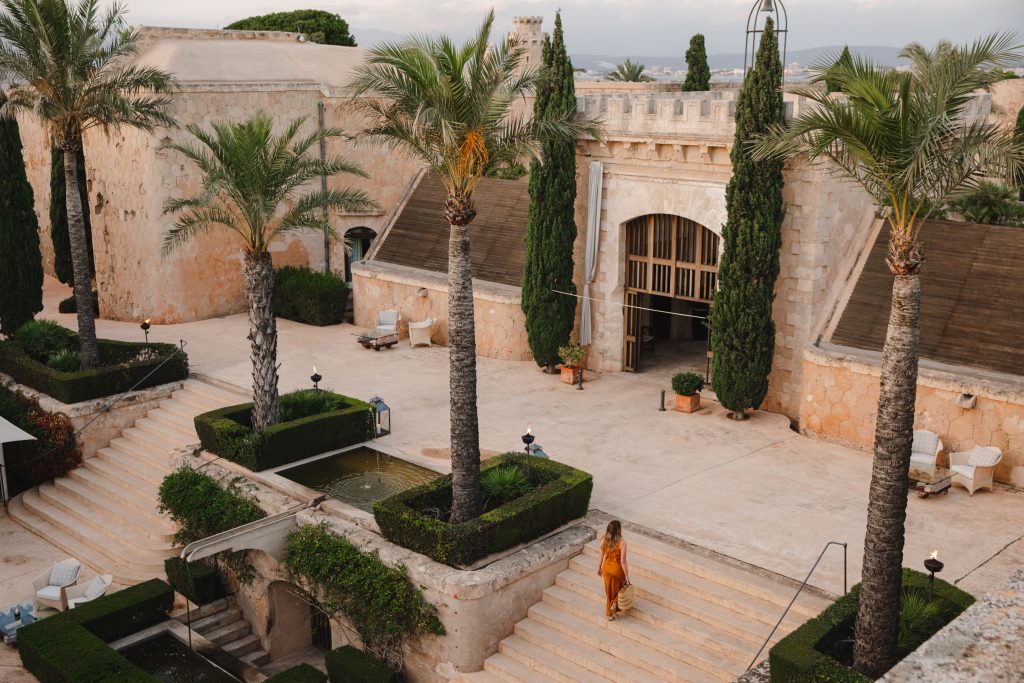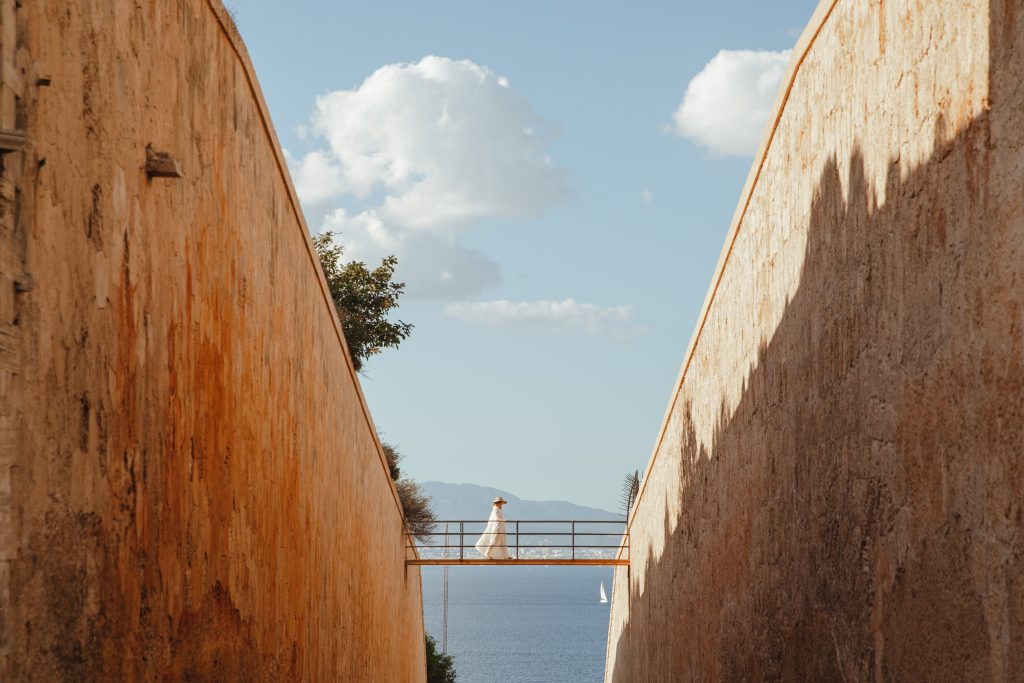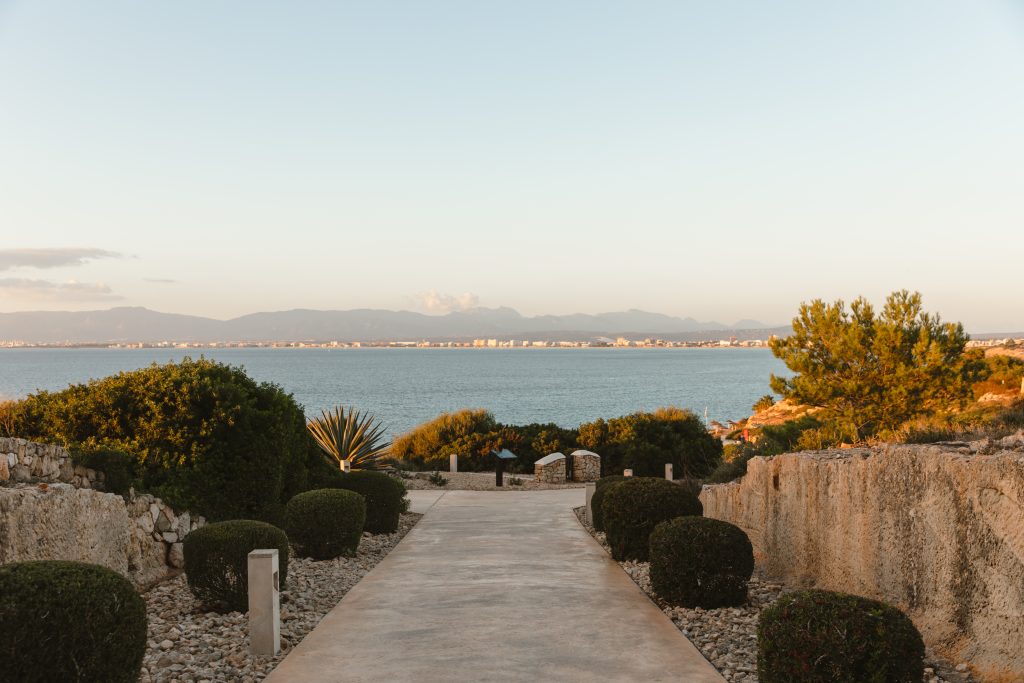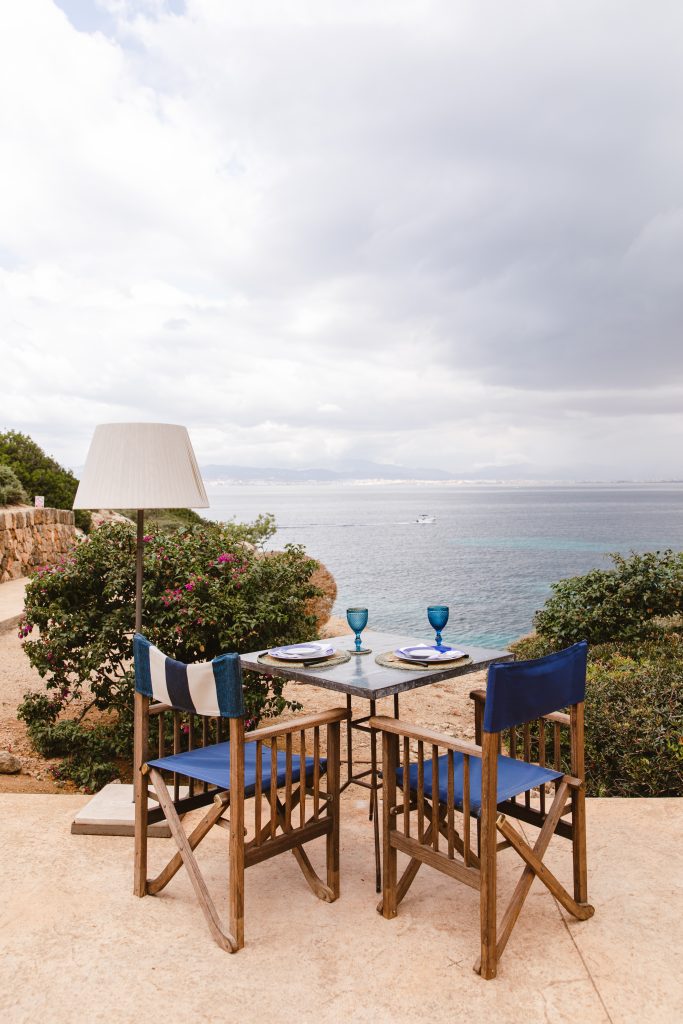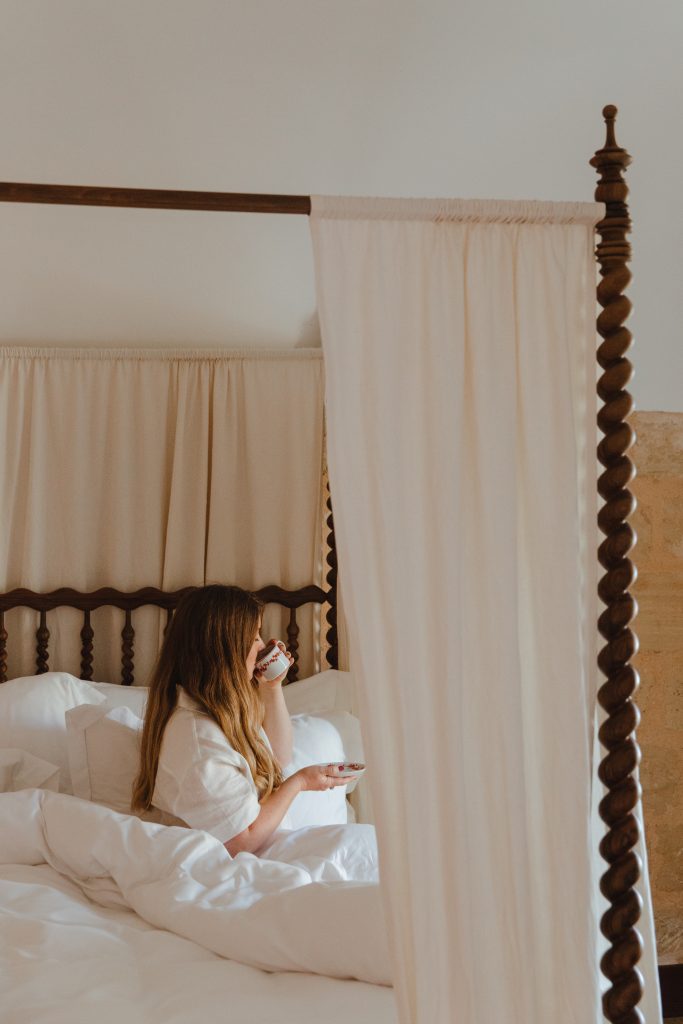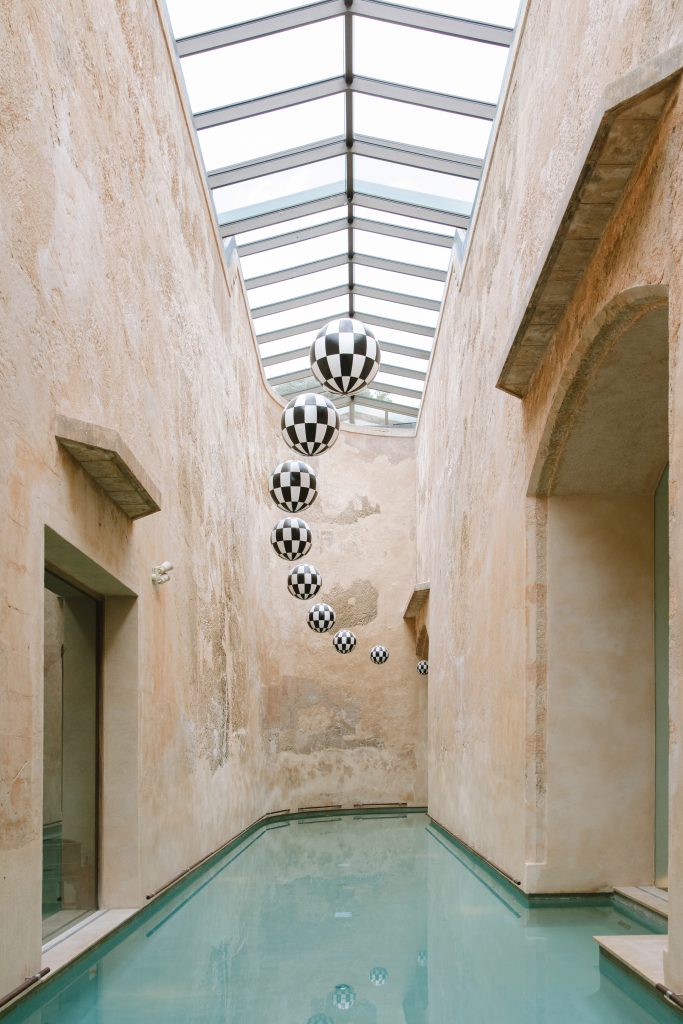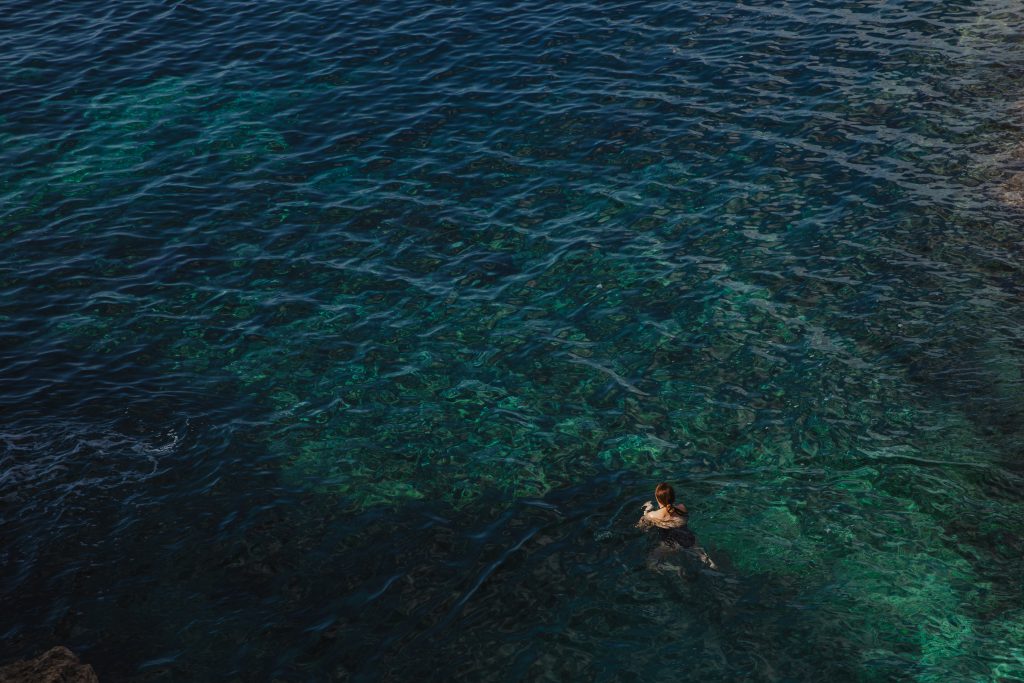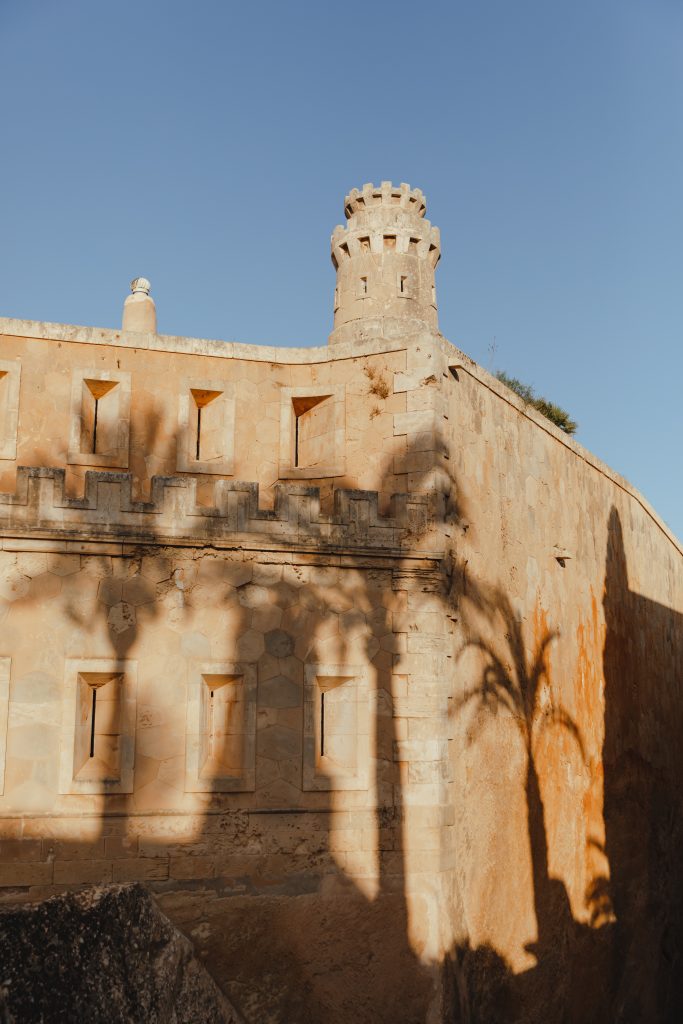 SLOW DOWN IN SANTANYÍ
Charming Santanyí is a little slice of authentic Mallorca on the south-east coast of the island. Wander down hidden alleyways before dropping into boutique shops which specialise in hand-woven baskets, get a taste for Mallorcan produce at one of its weekly Saturday markets when locals flock from neighbouring towns for fresh fruits and vegetables, just-picked flowers, and organic cheeses – or just watch the world go by from a courtyard café, soaking up the town's golden light.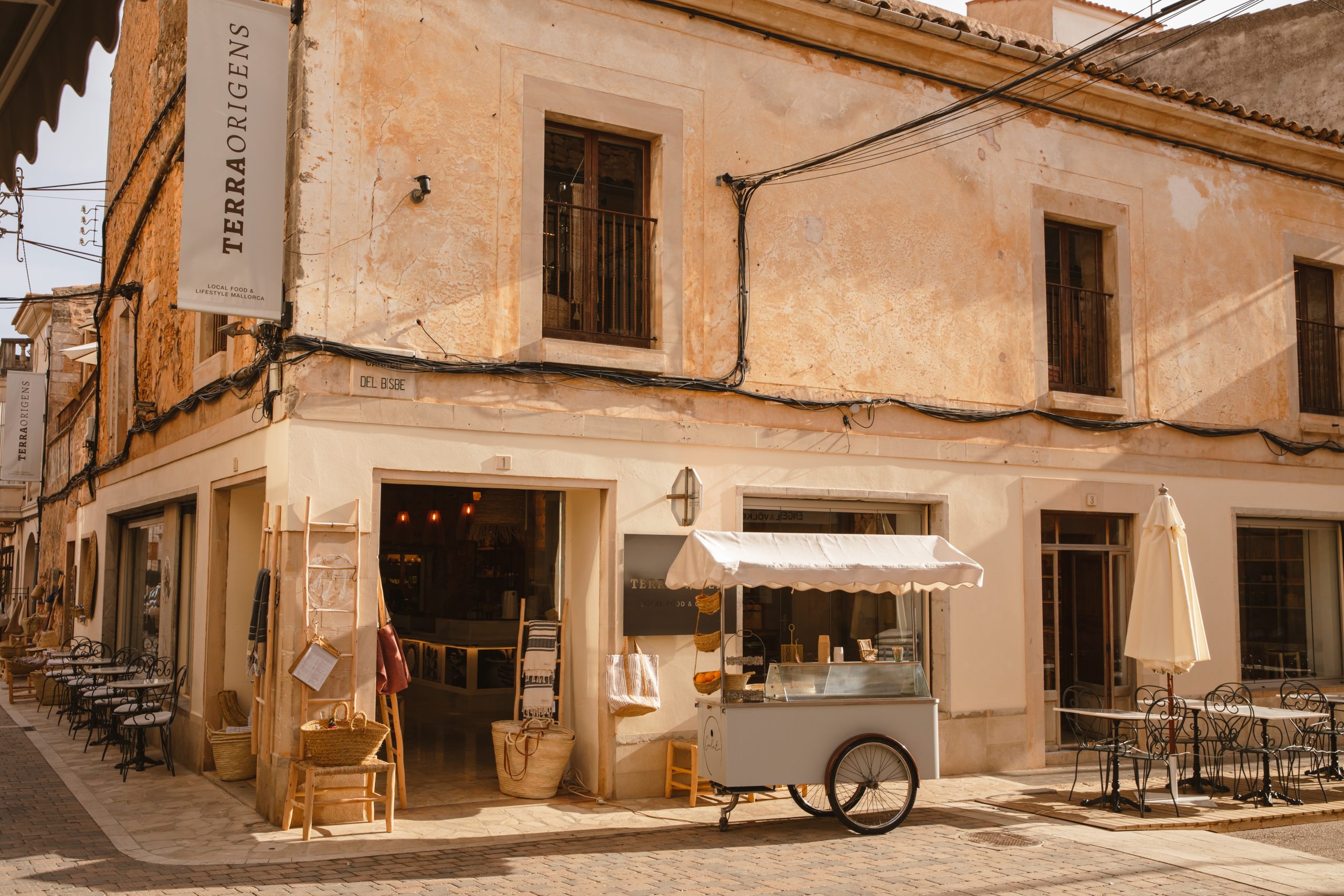 UNPACK YOUR SUITCASE
Once you know where to look, the discrete doorway of Can Ferrereta opens into a spectacular oasis in the heart of sleepy Santanyí – with the feel of a rustic country house more than an urban retreat. Clean, contemporary lines meet rustic materials, exposed beams, and stone walls which are hung with a pared-back art collection carefully curated by the Soldevila Ferrer family. Time seems to move more slowly at this converted 17th century mansion, where guests dressed in breezy linens saunter down to the striped sun loungers lining the landscaped pool to dine on locally sourced dishes with their toes in the water, and surrender to total bliss during a salt-and-seaweed wrap in the light-filled Sa Calma Spa which boasts a soul-soothing indoor pool. Suggested stay 2 nights minimum.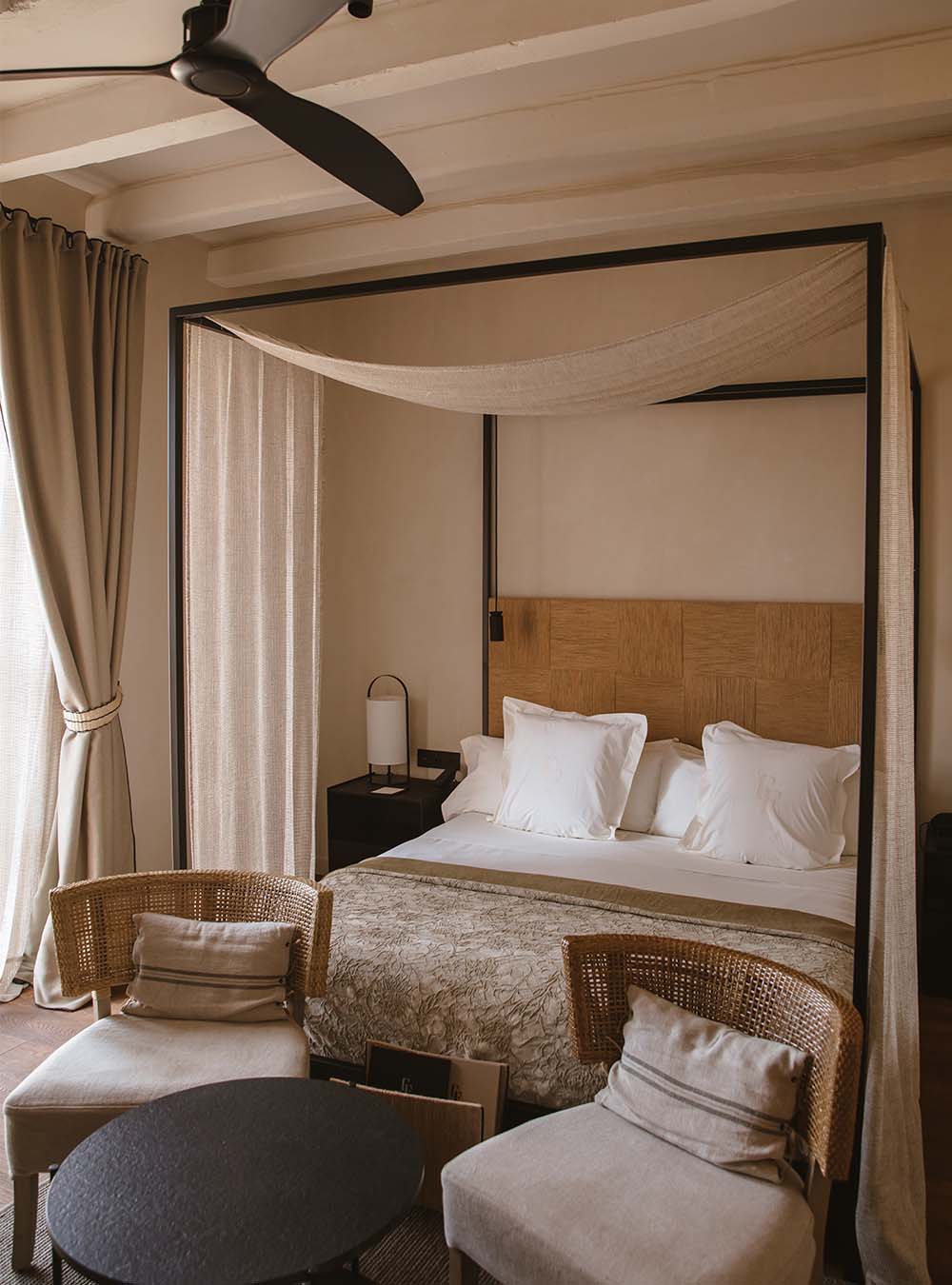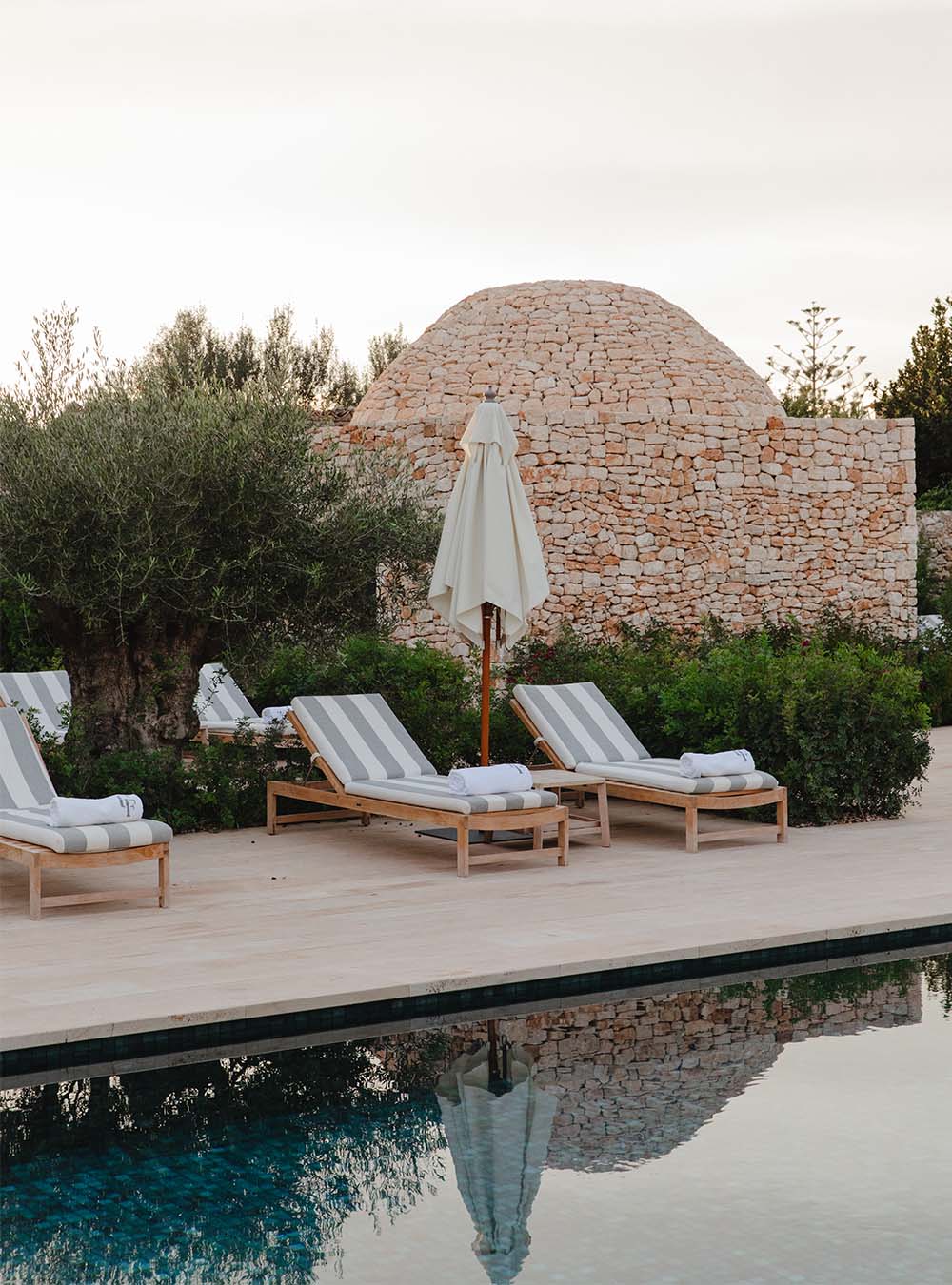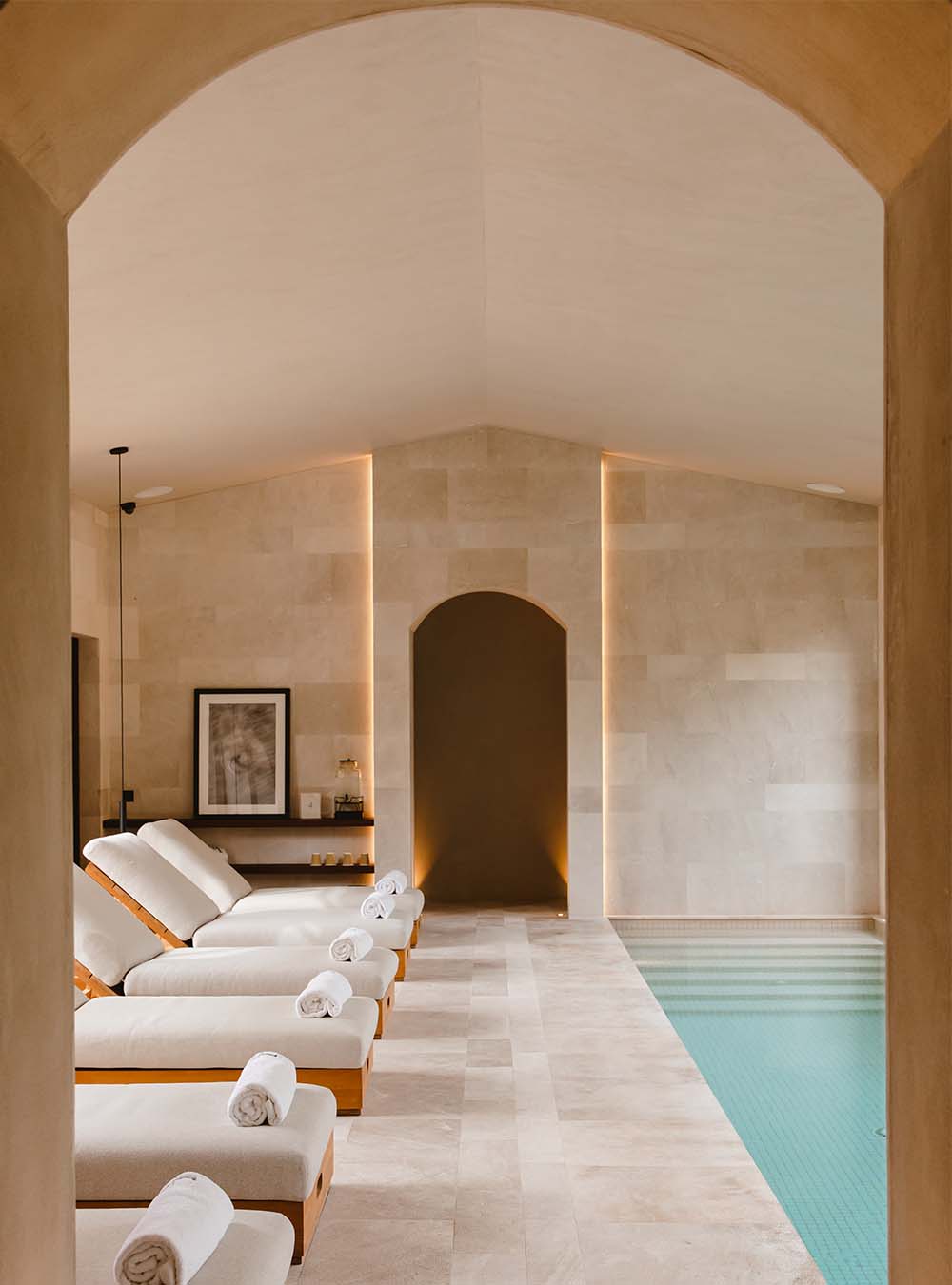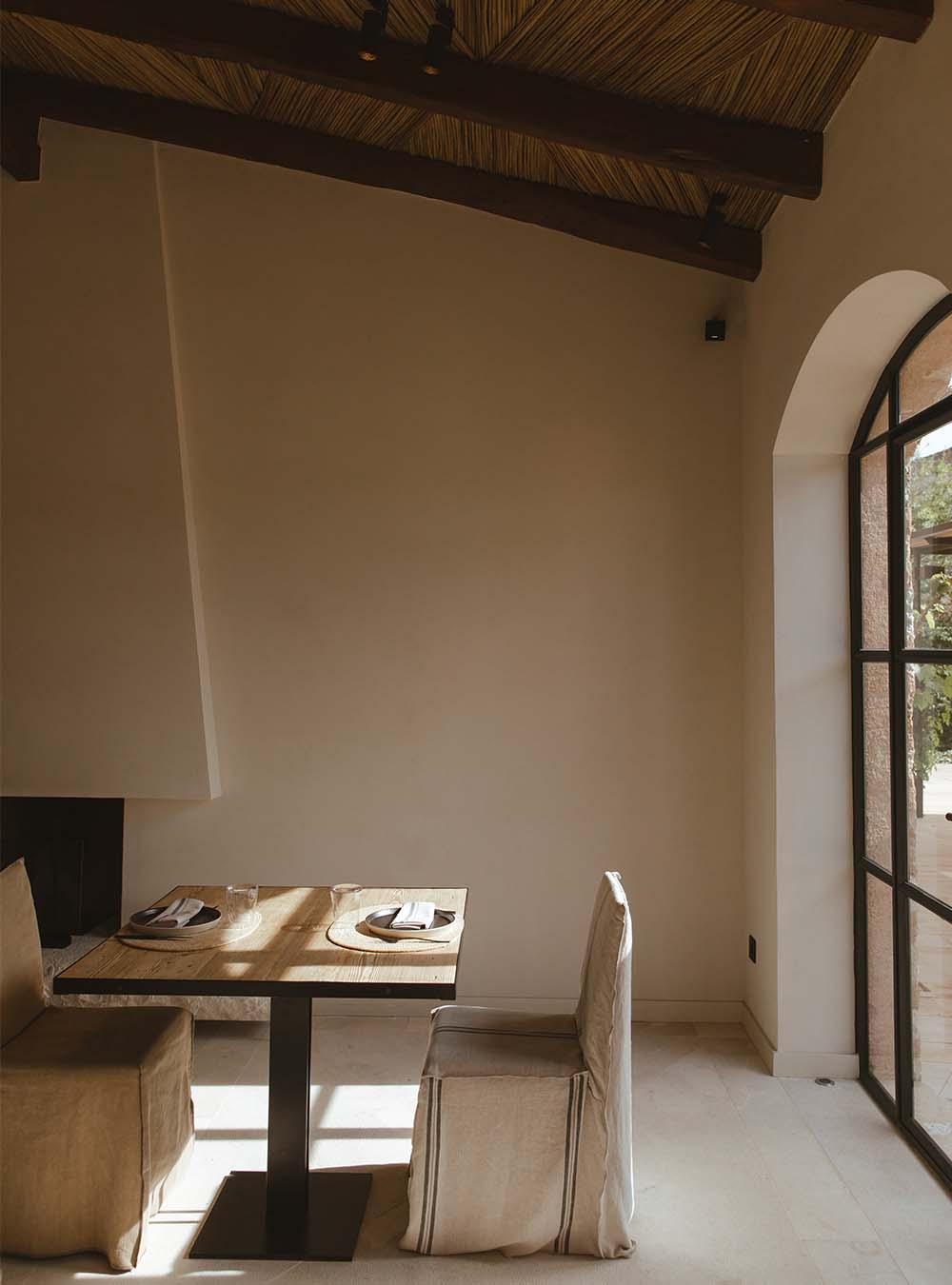 SEASIDE STOPOVER: CALA S'ALMUNIA
Just a scenic 15 minute drive from Santanyí is the tiny beach of Cala s'Almunia, which is nestled in a rocky bay surrounded by pine trees. You might stumble across this pretty jetty on your way to the more popular Es Calo des Moro beach, while the dinky pebble inlet of Es Maquer lies opposite. Wear your sturdiest sandals for the long, steep stairway which leads down to the beach, and pack a picnic as the closest restaurant is in Cala Llombards a few kilometers away. The lack of facilities adds to the charm of this quaint cala, which is a relatively under-the-radar spot for a quiet swim.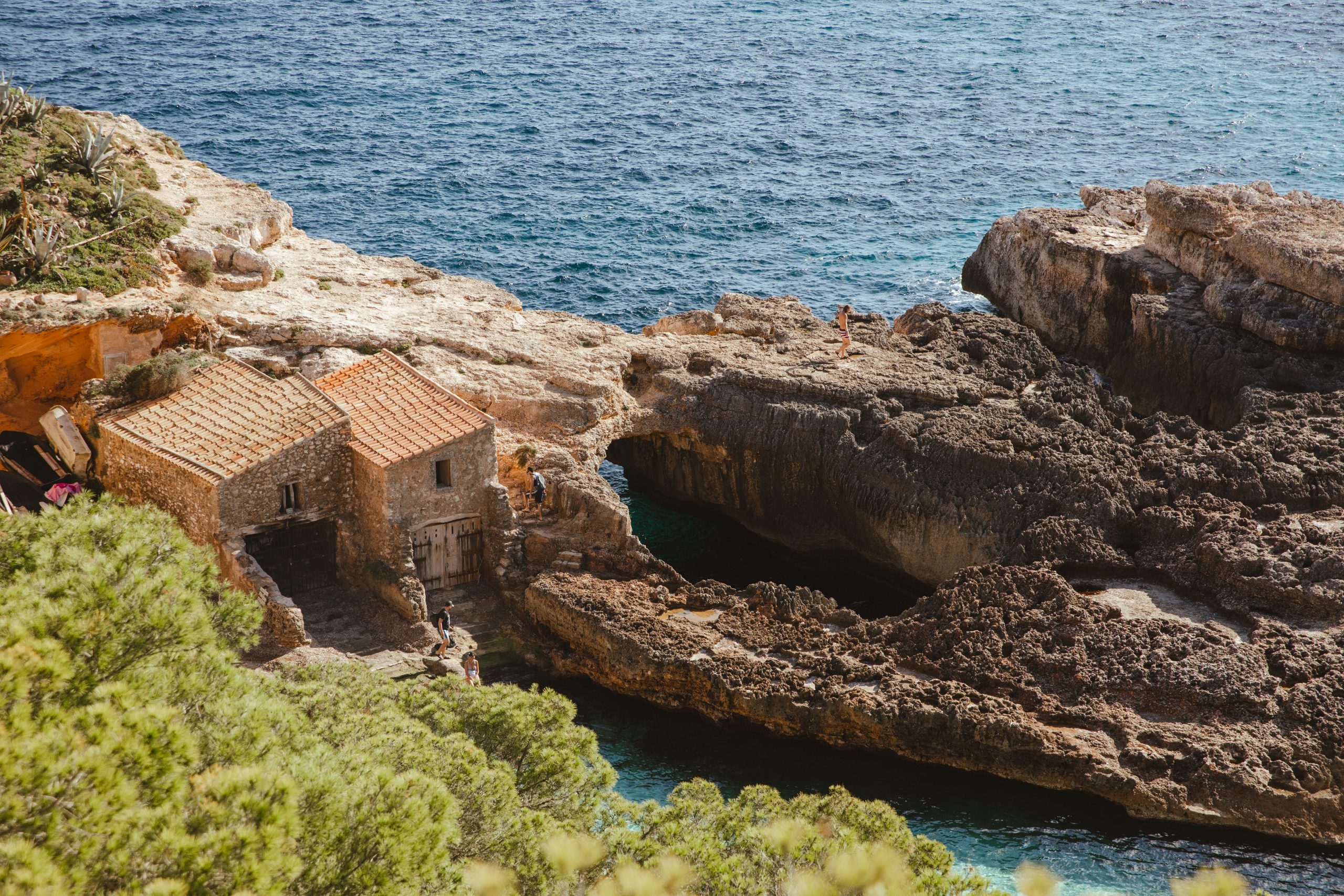 BACK TO NATURE IN MONTUÏRI
Living up to its Latin name meaning 'mountain town', Montuïri is surrounded by patchwork fields and spartan farmland scattered with bleating goats, old stone windmills, and olive groves. A world away from the usual tourist spots on the island, wandering around the green shuttered buildings of Montuïri feels like stepping back in time to simpler days. Perched high on a hilltop on the road between Palma and Manacor, this traditional rural town still wears its agricultural heritage proudly on its sleeve – expect high-quality locally made produce from sea-salt and honey to golden olive oil.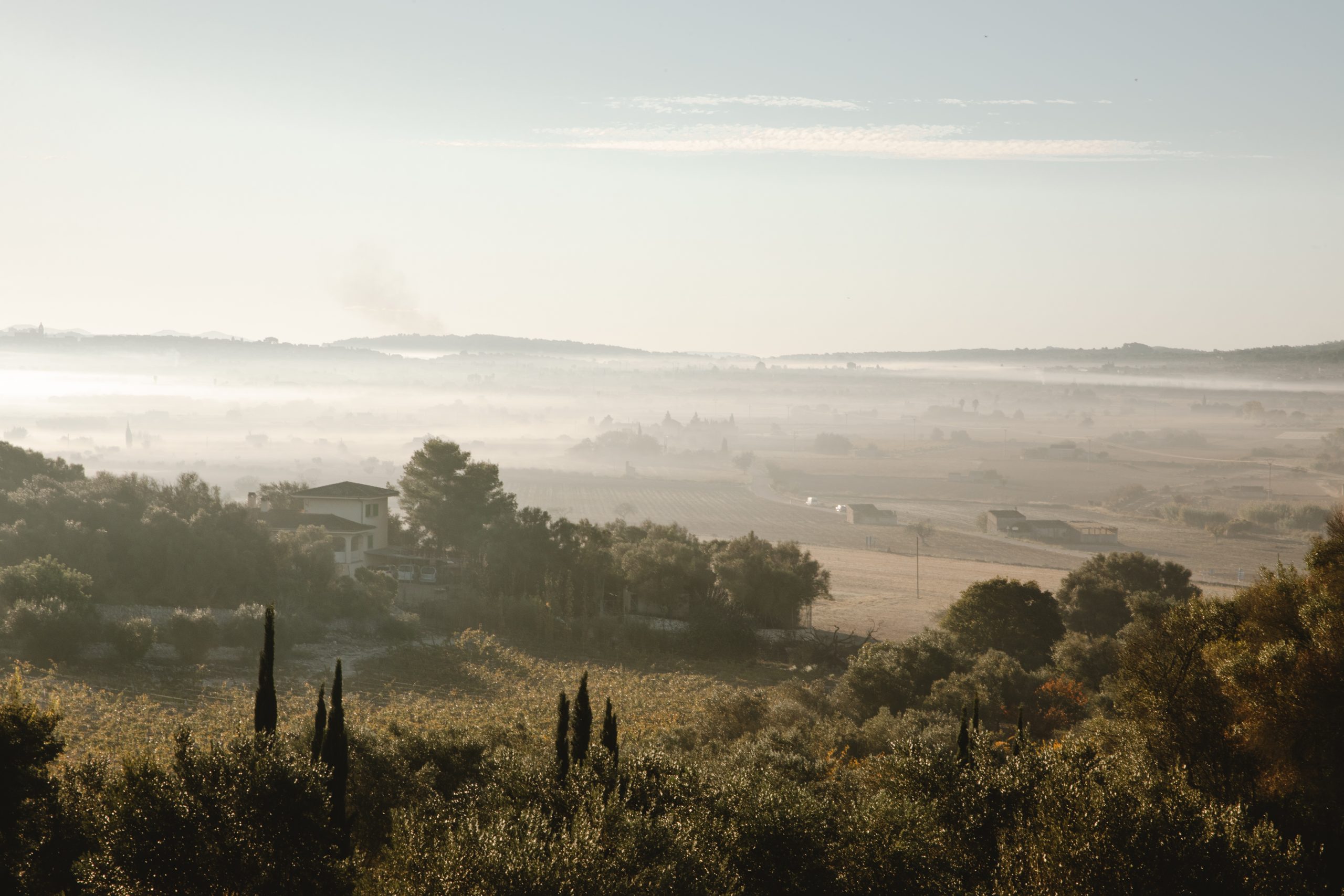 YOUR RUSTIC RETREAT…
As its name suggests, Finca Serena is the epitome of farmhouse cool. Bucolic bursts of citrus trees give way to rippling hills and dramatic peaks as far as the eye can see. The whitewashed aesthetic of the interiors only adds to this sense of calm, framing the sublime scenery just outside the window. Wellbeing is at the heart of the Finca Serena experience, from yoga, meditation, and outdoor tai chi classes in lavender fields, to running sessions, horseback riding, cycling, and a specialised golf clinic. You will also be able to take part in cooking demonstrations with the hotel's chefs and visit the kitchen garden and local wineries. To see the island from a different perspective, the staff will happily arrange a day on a private boat for you to sail your way to serenity. Suggested stay 2 nights minimum.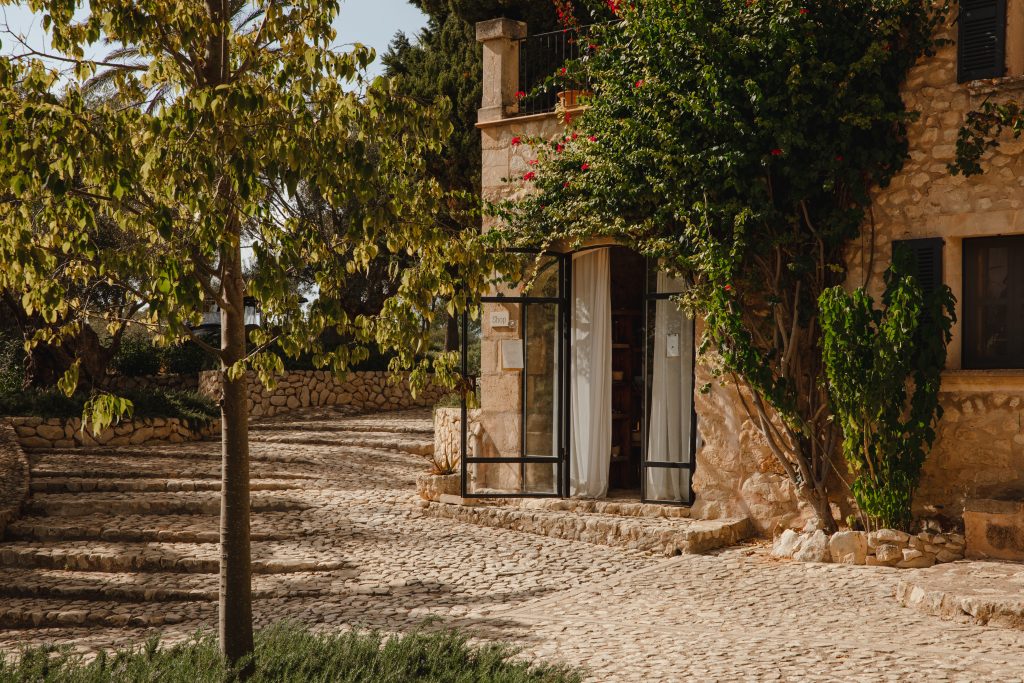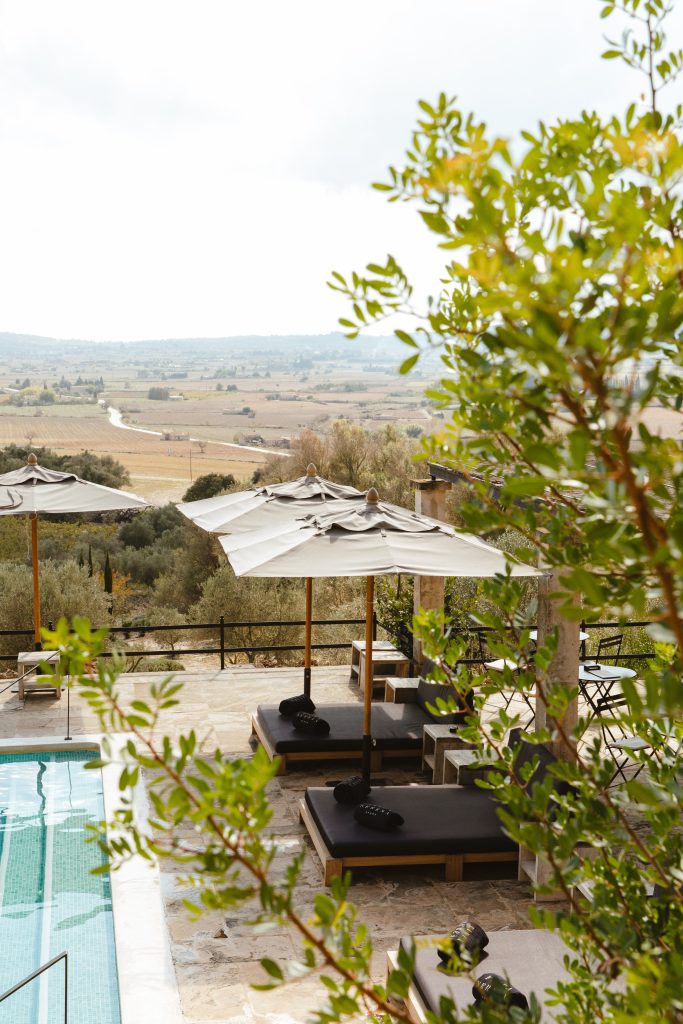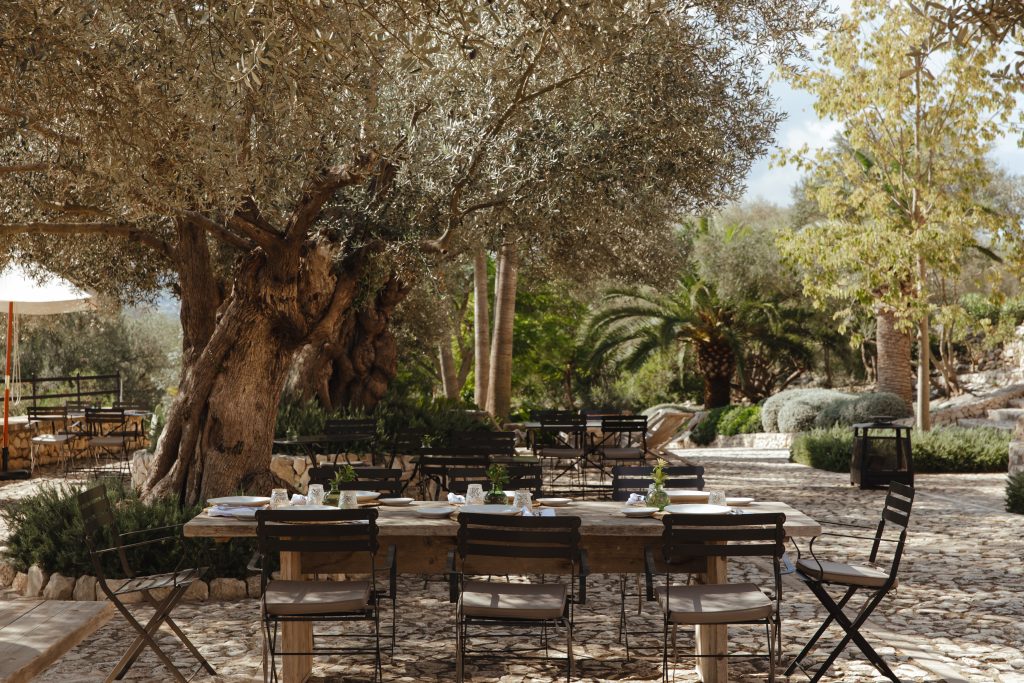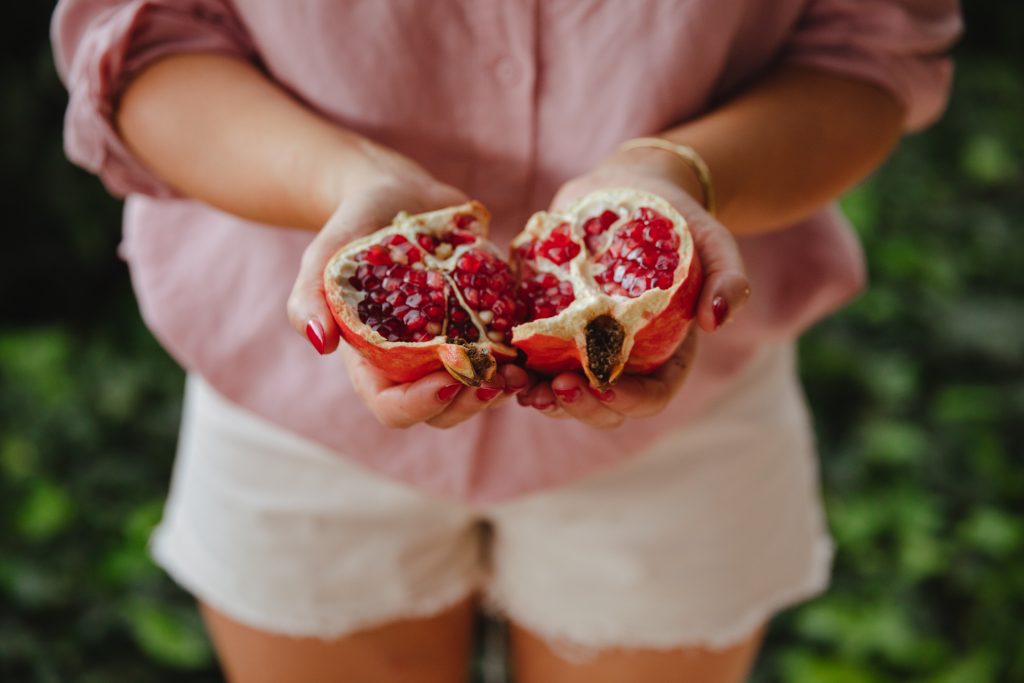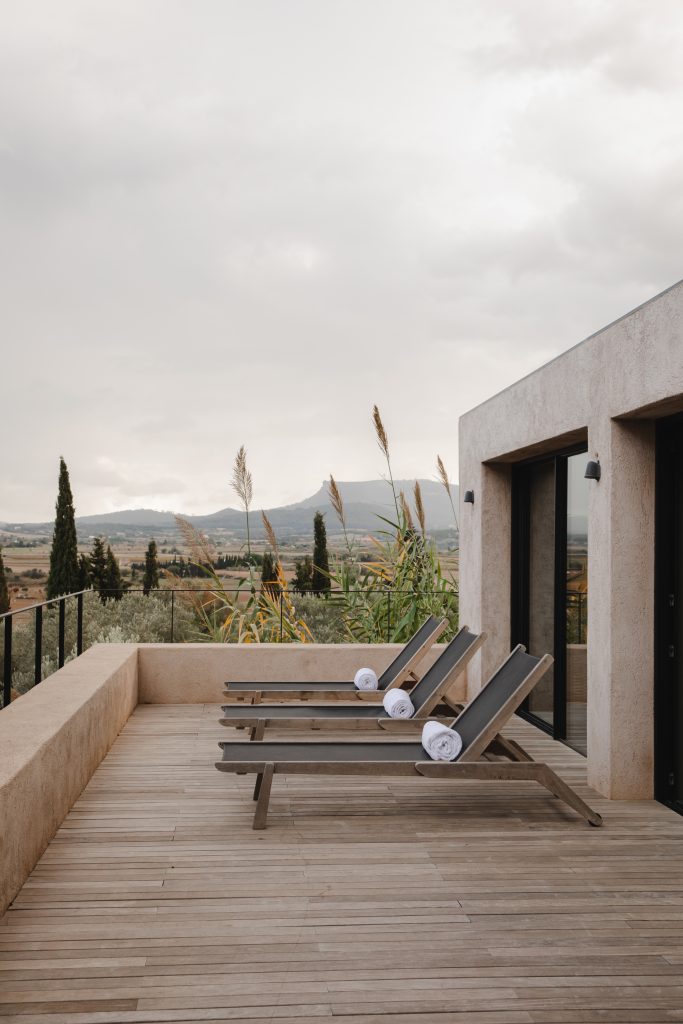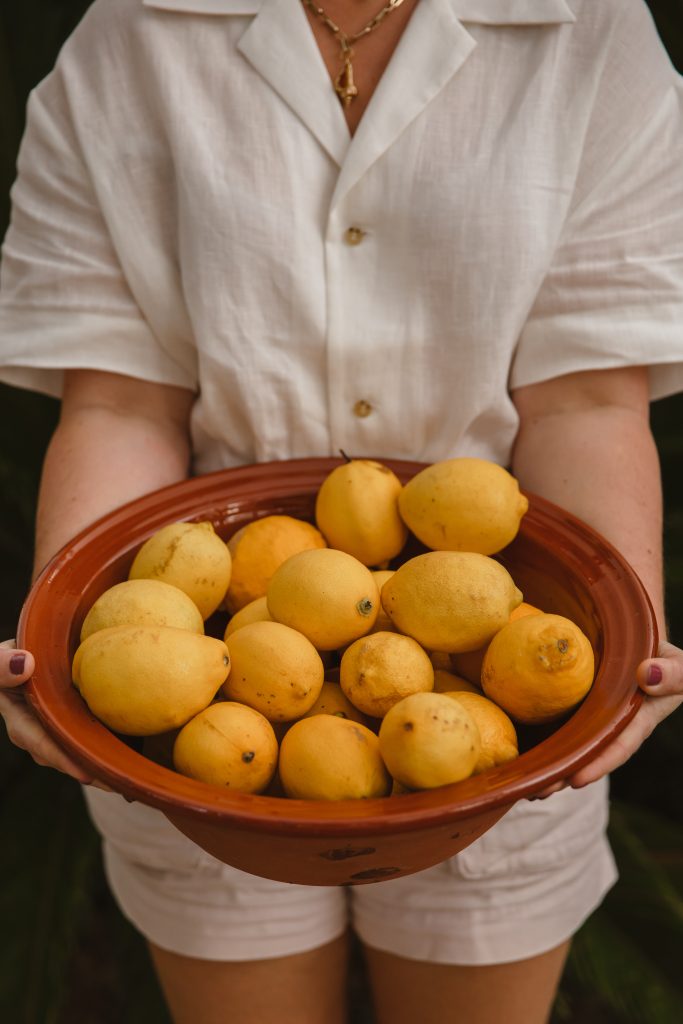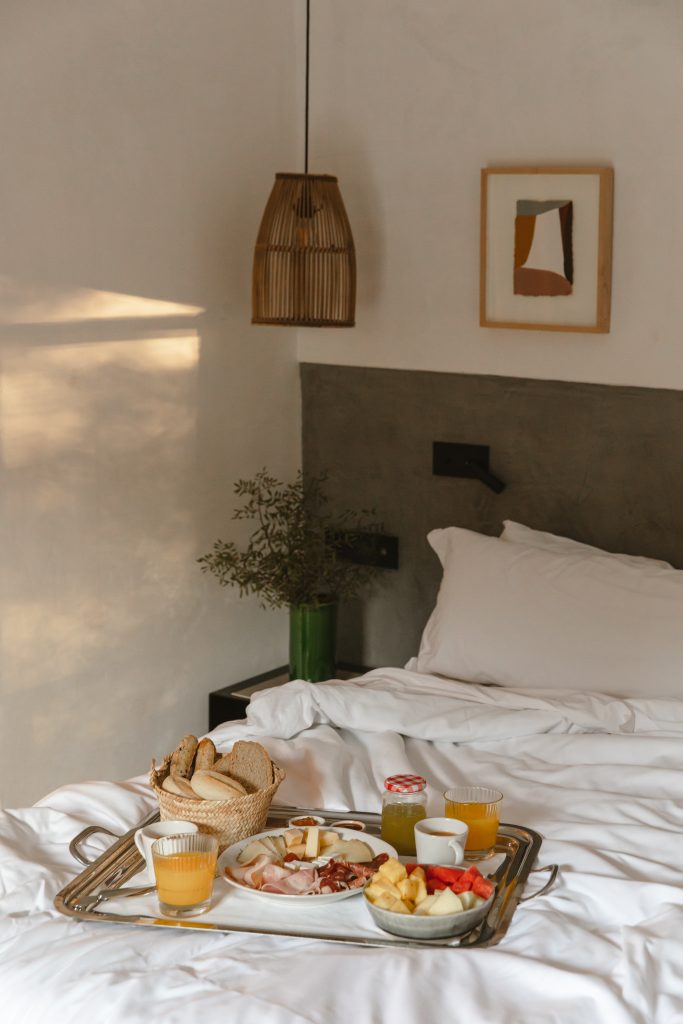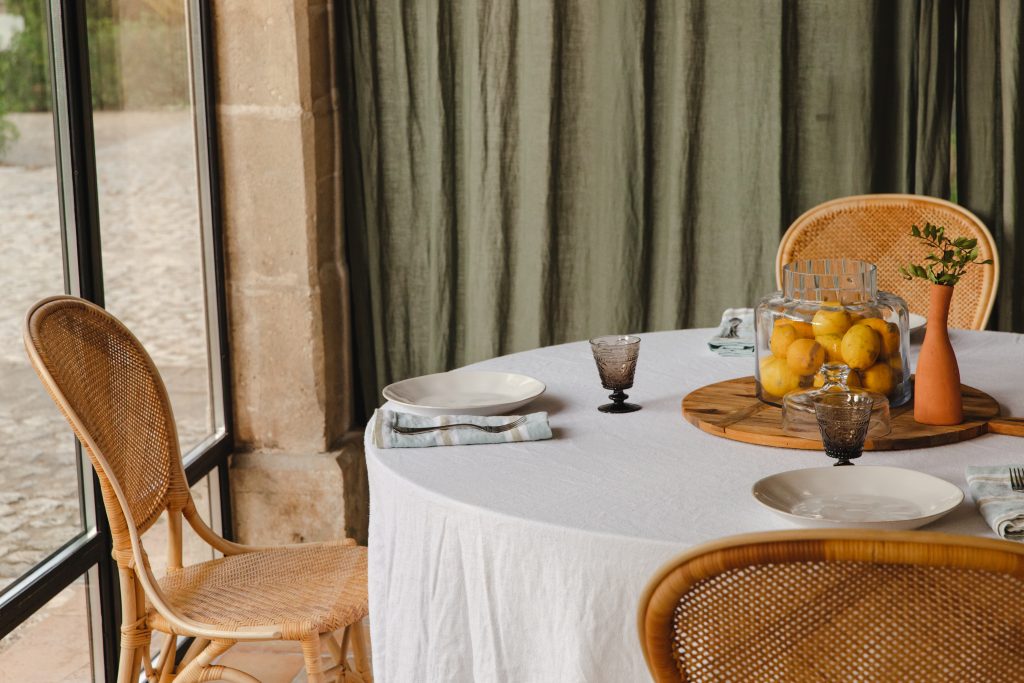 FINISH ON A HIGH: DEIÀ
Should you manage to tear yourself away from the back-to-nature bliss of Finca Serena, the hillside town of Deià on the northwest coast of the island – the final resting place of English poet Robert Graves – is within an hour's scenic drive, where a pretty pebbled cove sits at the bottom of a winding, single-track road from the honey-hued village. Originally a tiny fishing port, this idyllic cala is now home to a couple of laid-back chiringuitos where freshly caught seafood is grilled and served alongside simple rice dishes to a soundtrack of waves lapping the stony shore.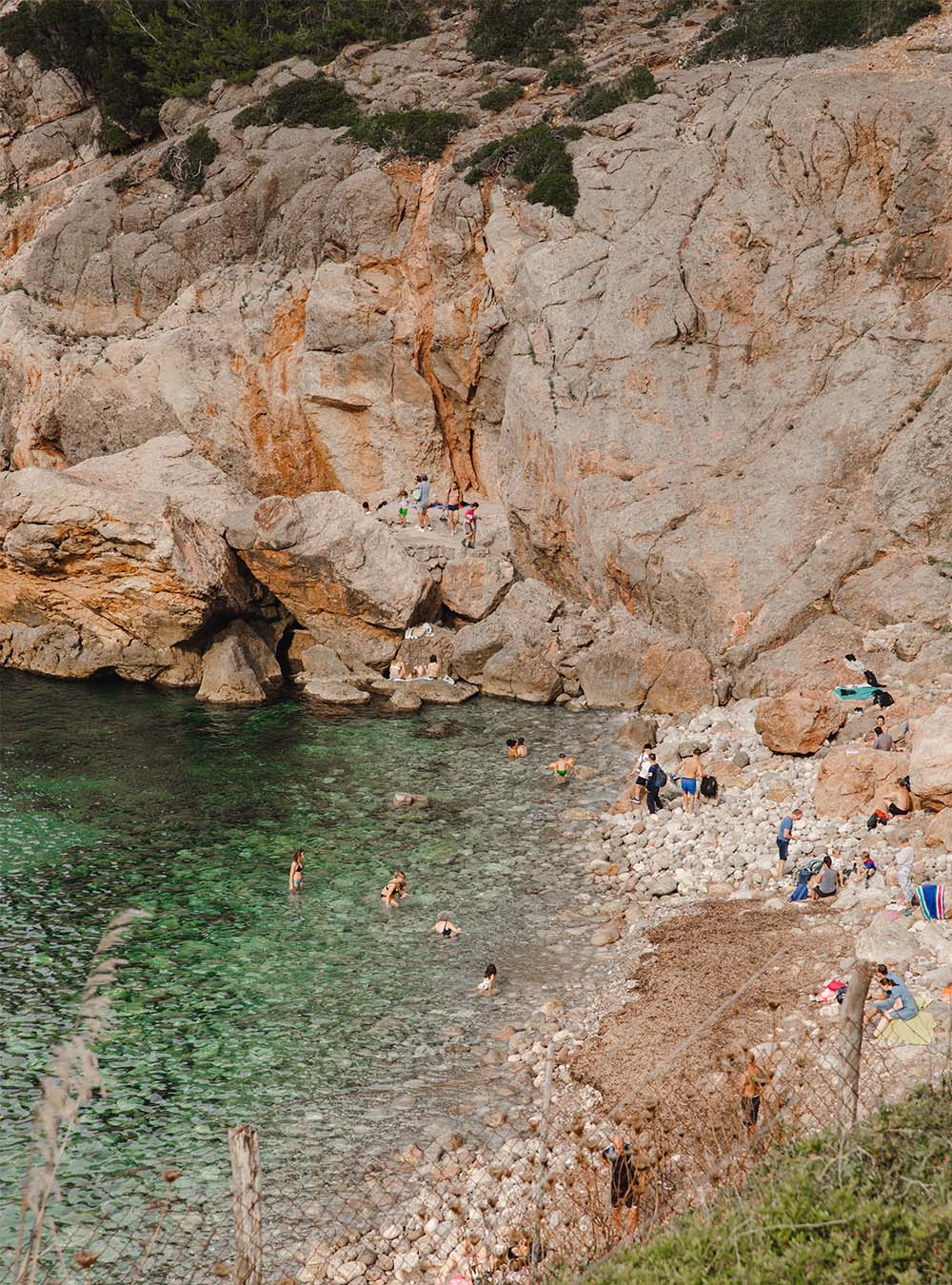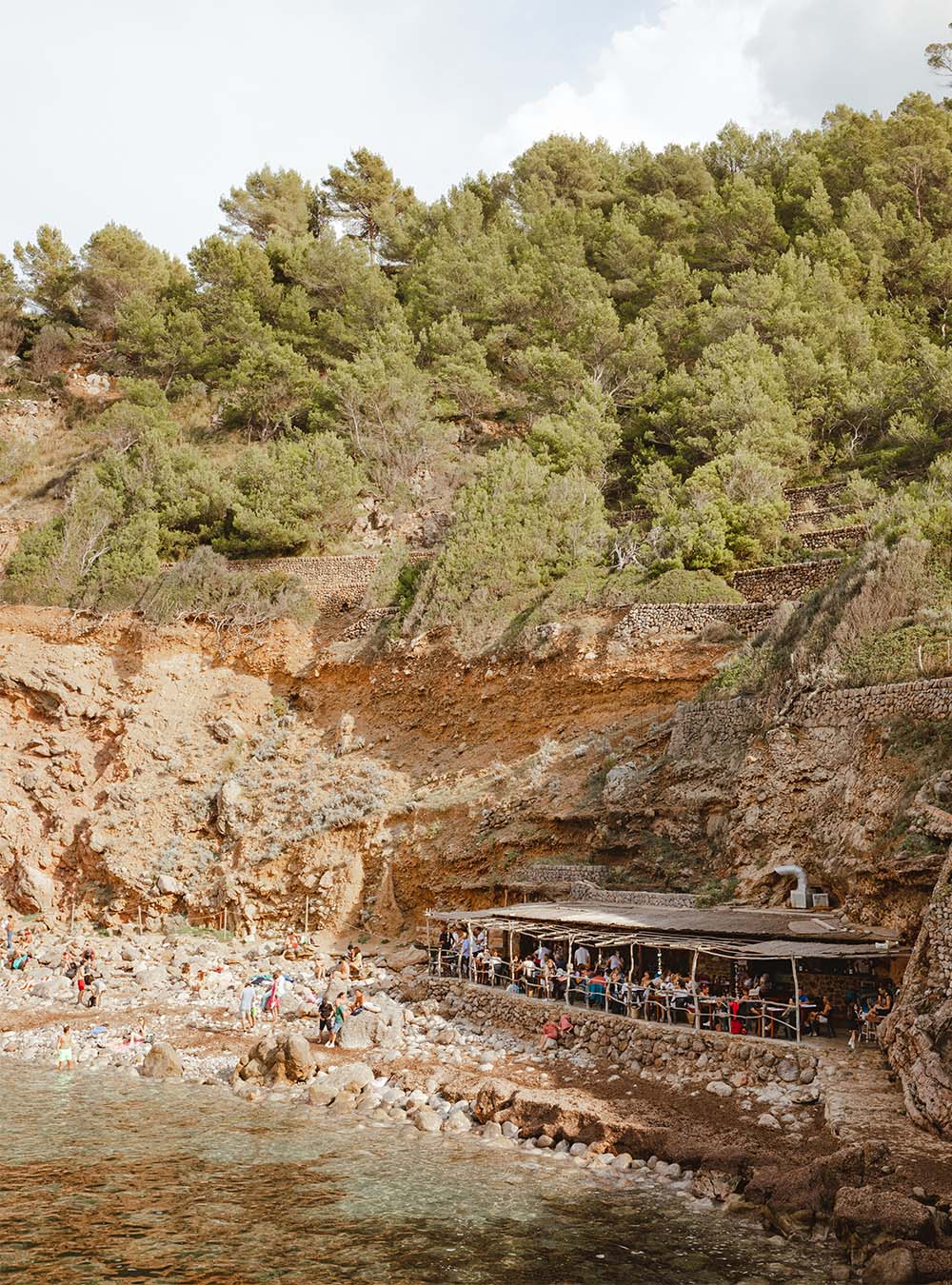 TRAVEL TIPS
If you're planning to make the most of your time on Mallorca, renting a car for your trip is a must – our preferred partner is SIXT, who have a presence in 110 countries around the globe. Bring a comfortable pair of flats with you to navigate cobblestone streets, hilly walks, and steep steps down to beaches. Large, beautiful basket-style bags are not only a stylish souvenir of your stay, but also make the perfect beach and poolside accessory, or to take with you to a local market. While the more popular beaches tend to draw tourists and locals alike during the summer months, September and October are quieter times to visit the likes of Es Trenc, S'Amarador and Cala Mondrago which are some of our favourite spots to soak up some sunshine.
BOOK YOUR BOUTIQUE HOTELS
To book the hotels on this independent itinerary, get in touch with our Voice Reservation Team on 0800 0482 314 (UK) & 1-877-234-7033 (US). You can find a full list of our dedicated toll-free numbers here. We're ready and waiting to plan luxury adventures 24 hours a day, seven days a week. So whenever inspiration strikes, just get in touch.