We're always on the look-out for new boutique openings, and for our hotel hotlist this month we've turned our attention (mostly) east, to the orchid-scented streets of Shaoxing, the bustling market stalls of Taipei, and the dolphin-filled shores of a remote Tasmanian island. For some short-haul sunshine, we're casting away to Formentera for a blissed-out, barefoot break.
1. Teranka, Formentera – Spain
Resting its steps-from-the-sand rooms on the southern shores of the small Balearic island of Formentera, Teranka is all about inspiring a slower pace of life, and anchoring guests to its wave-lapped natural surroundings (the hotel's name quite literally combines 'terra' and 'anka', 'earth' and 'ground'.) When the only way to arrive somewhere is by boat, you know you're in for something special.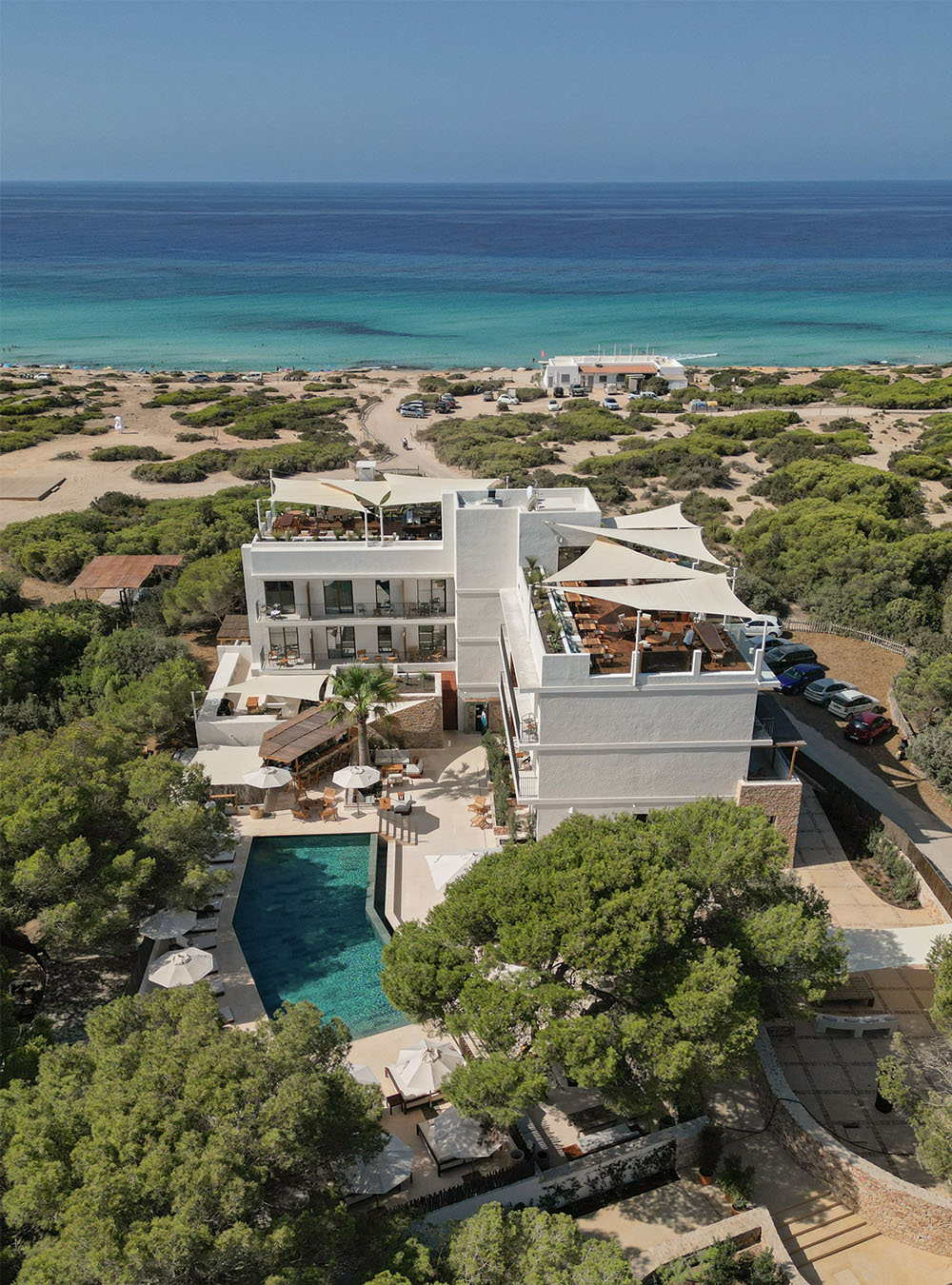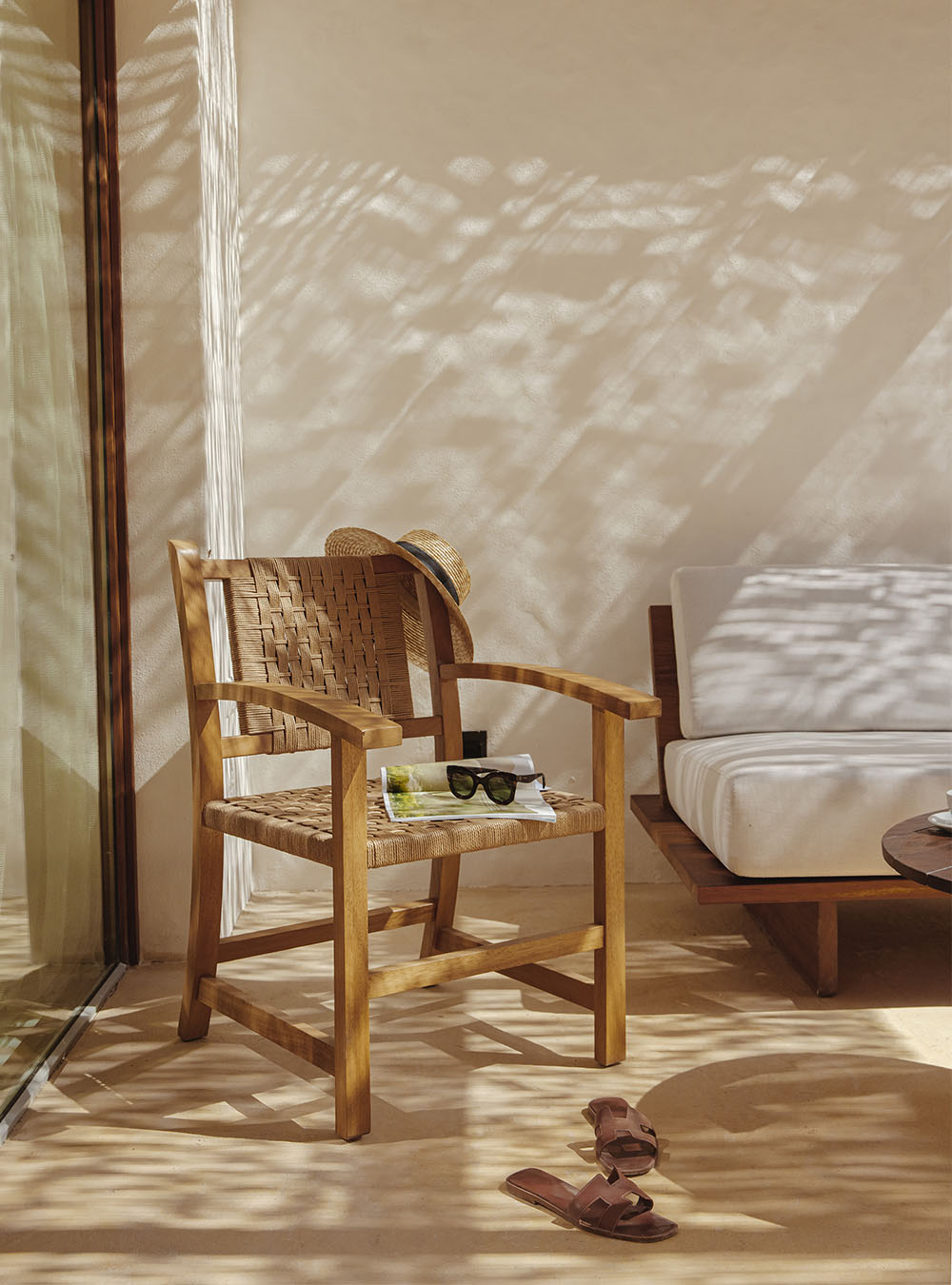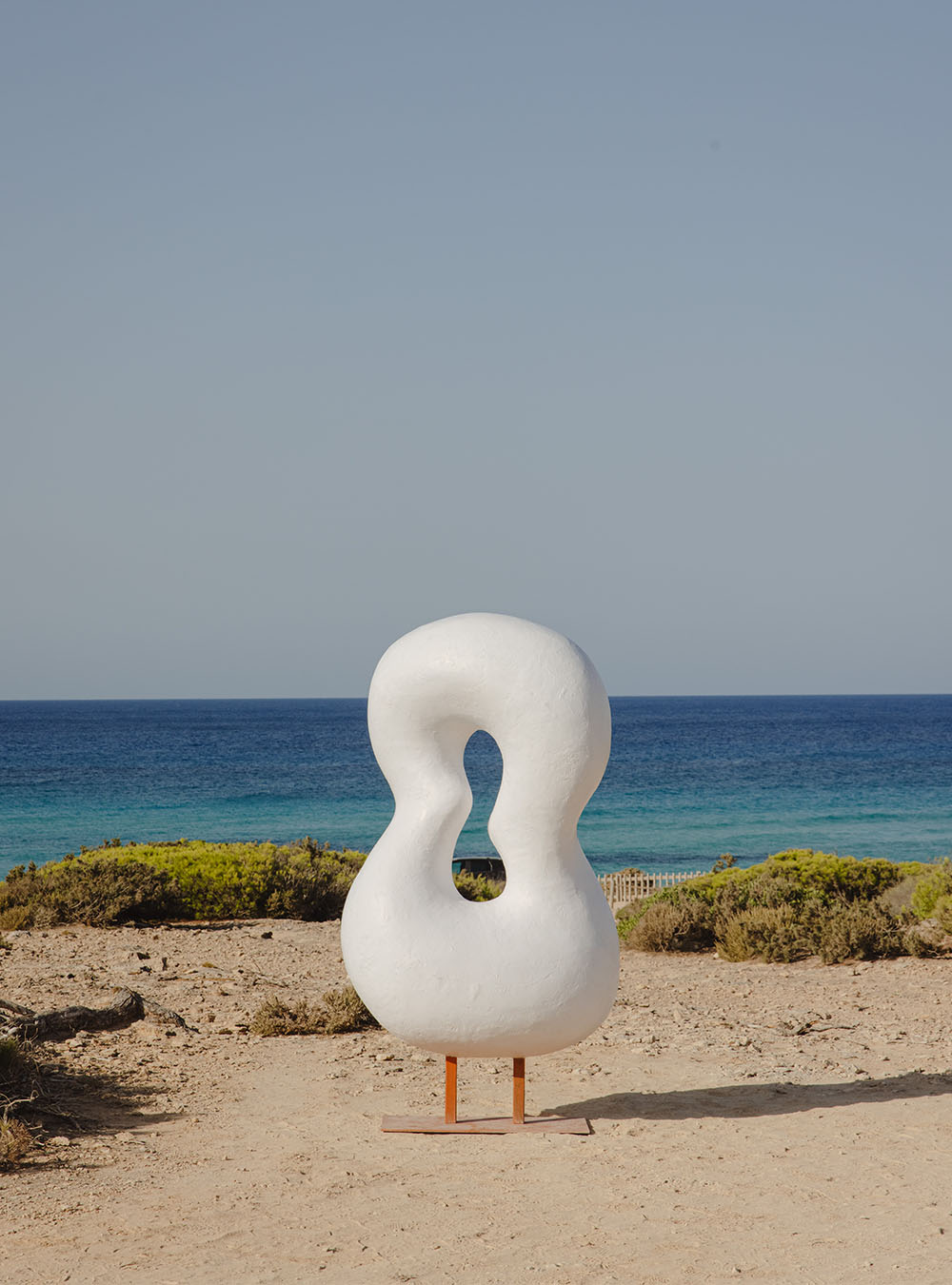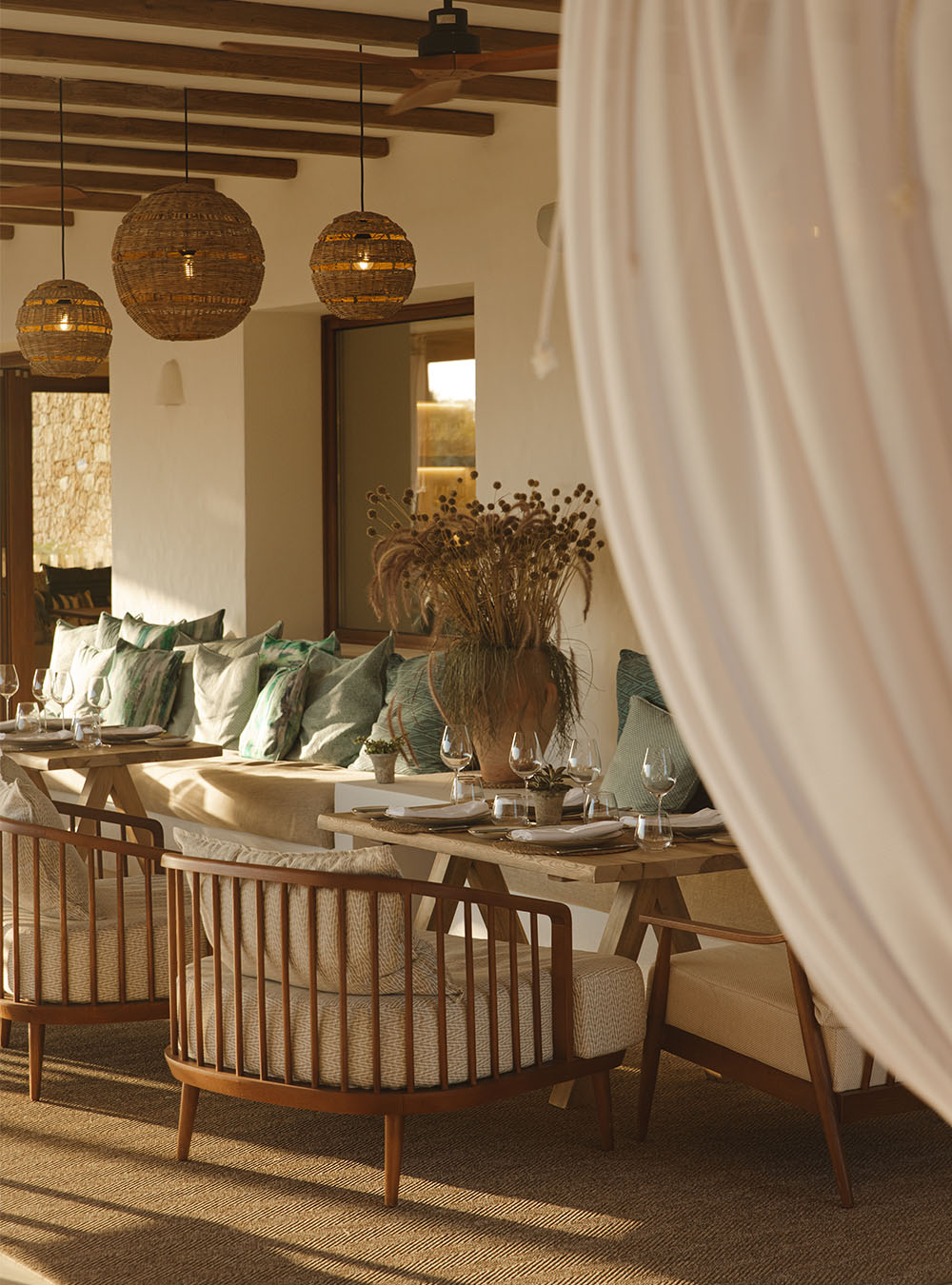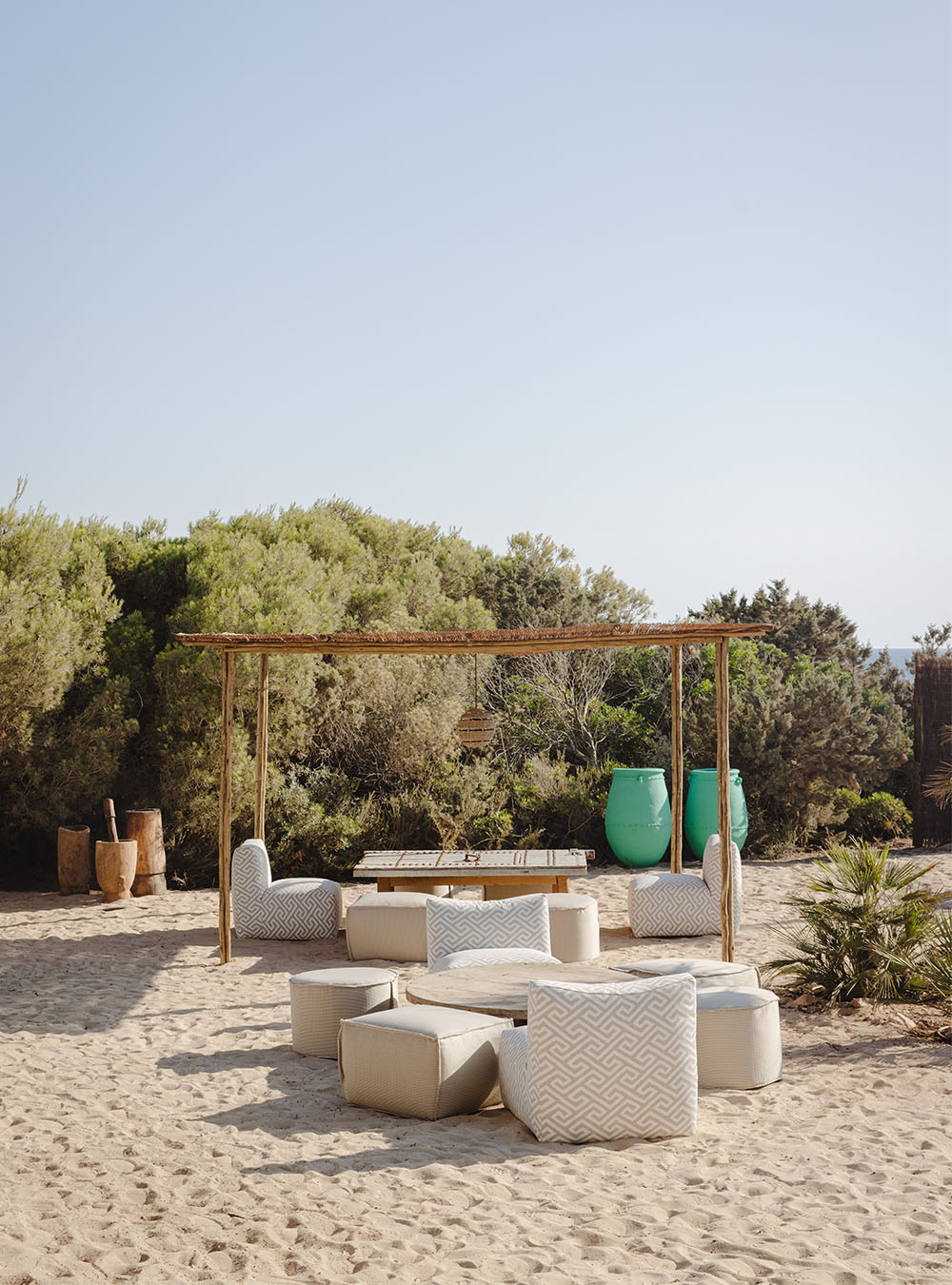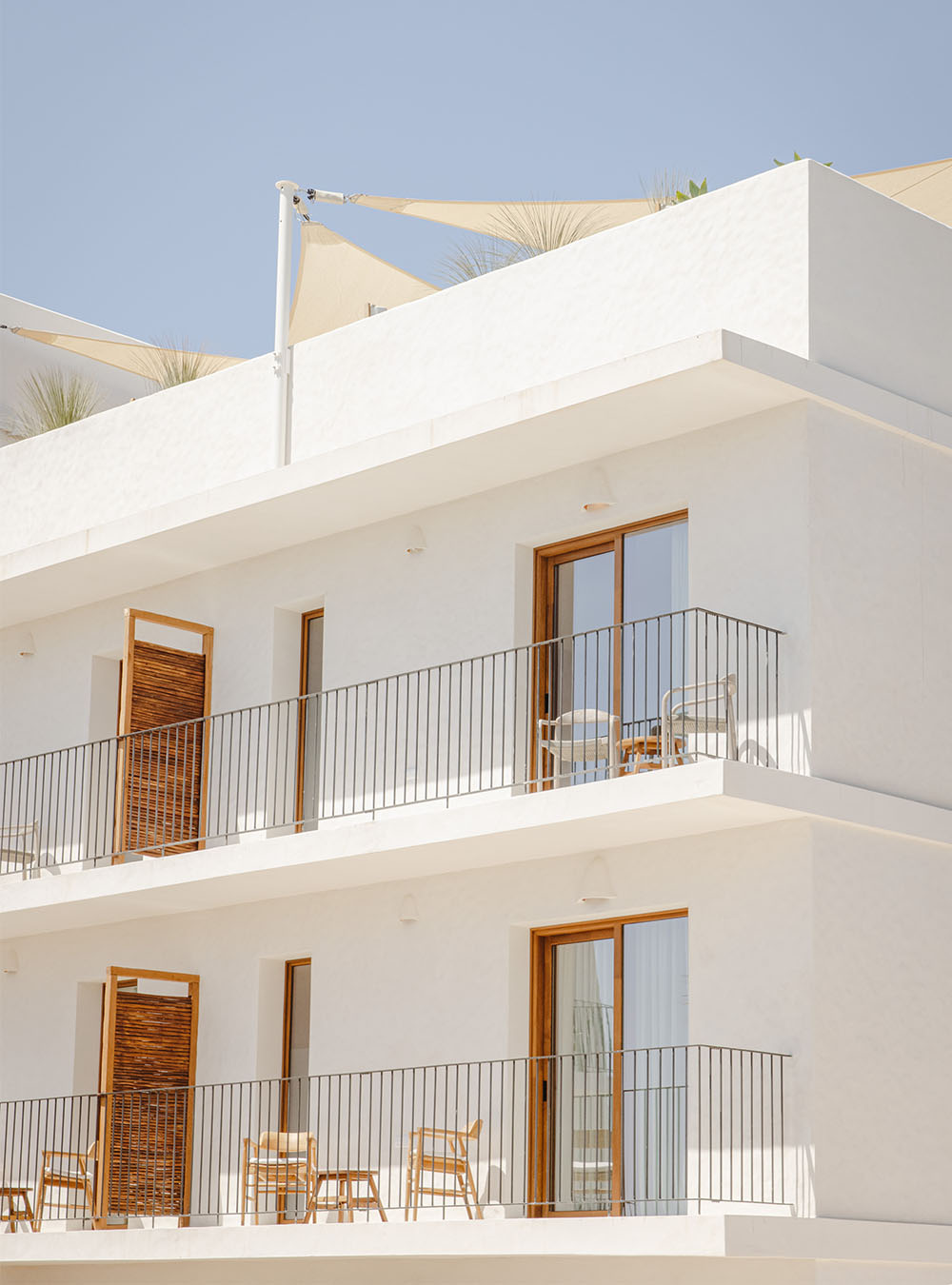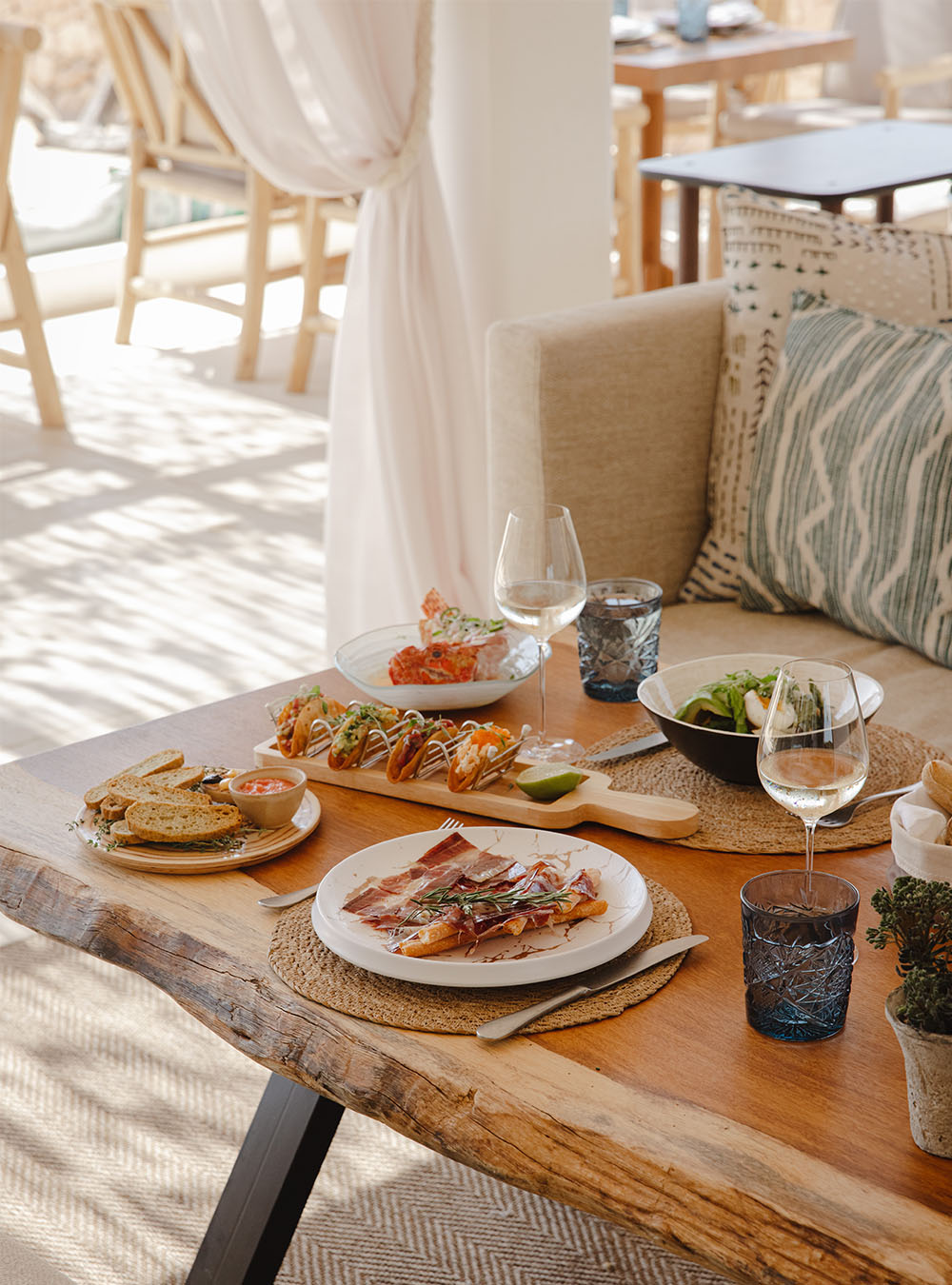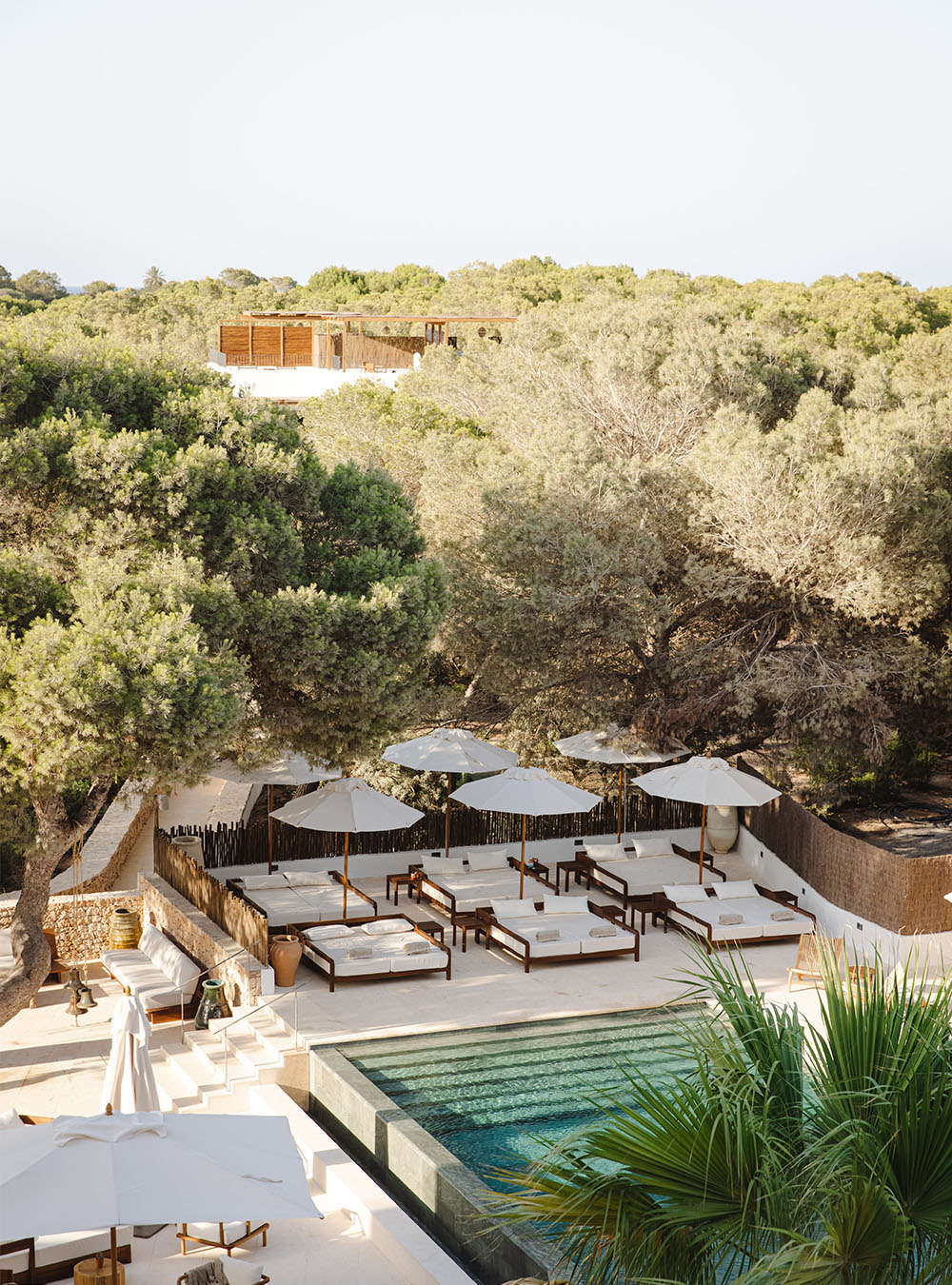 Photography by Claire Menary
Set across three buildings – Mar, Tierra and Cielo – each minimalist space promises ocean, forest or sweeping views stretching all the way to La Mola's peak. Each has its own identity, whether it's walls crafted from sun-warmed Formentera stone or rooftop suites illuminated by starlight. It's a spirit that carries through to the main restaurant, Teranka Garden – with an alfresco kitchen and olive tree backdrop. Or you could simply order lunch (and island-inspired cocktails) to be served at your poolside cabana. Unwind with a rosemary-infused massage, or peruse the hotel's contemporary art collection and sculpture garden (this property was founded by a French art lover, after all).
2. Pokkei Hotel Shaoxing, Shaoxing – China
Inspired by traditional Taimen architecture and drawing on its striking river views, Pokkei Hotel Shaoxing has been designed with rest and relaxation in mind. Start your experience by hopping on a boat across Jianhu Lake and be greeted by a unique Xiaoxinsou welcome ceremony on the hotel's jetty. The interiors are a masterclass in minimalism, featuring handcrafted Dongyang wood screens, and a carefully curated artwork collection which flows through to the guest rooms.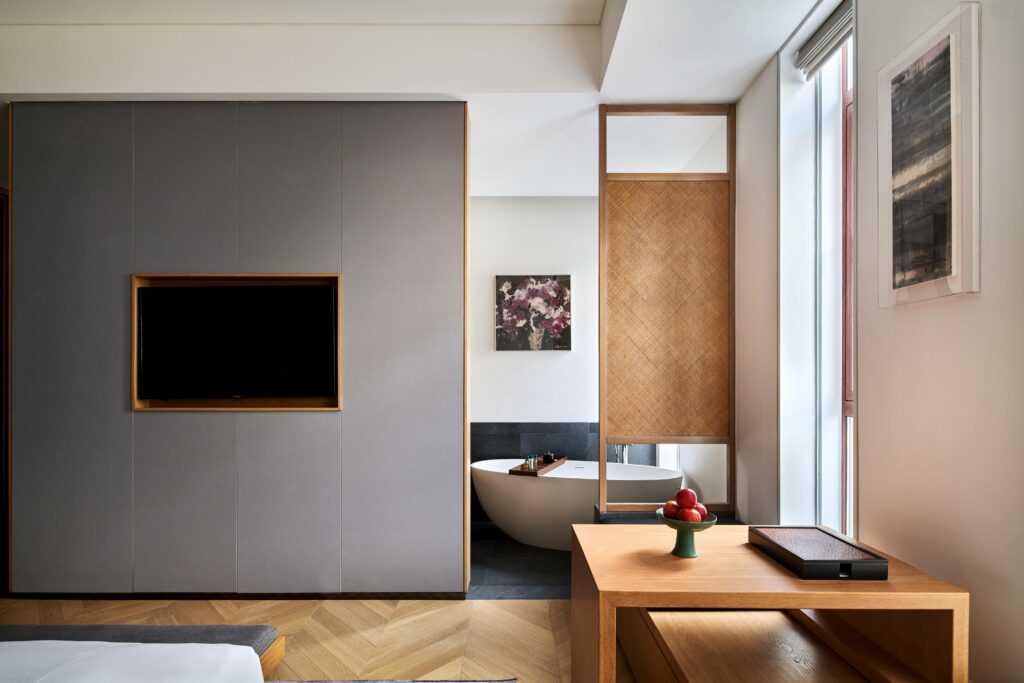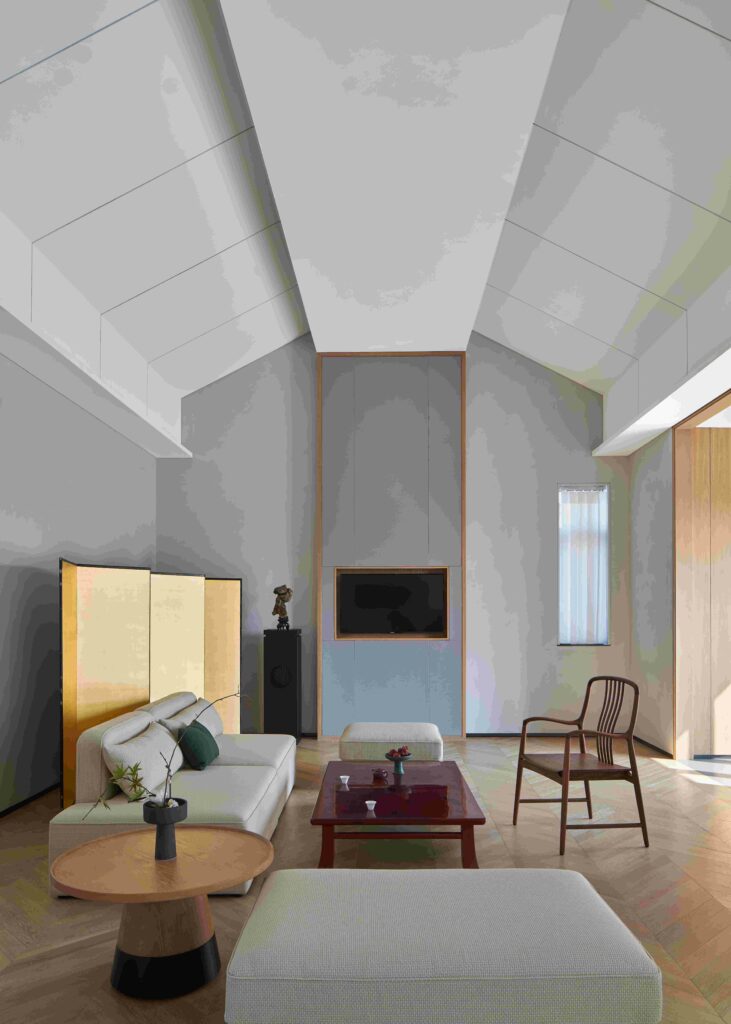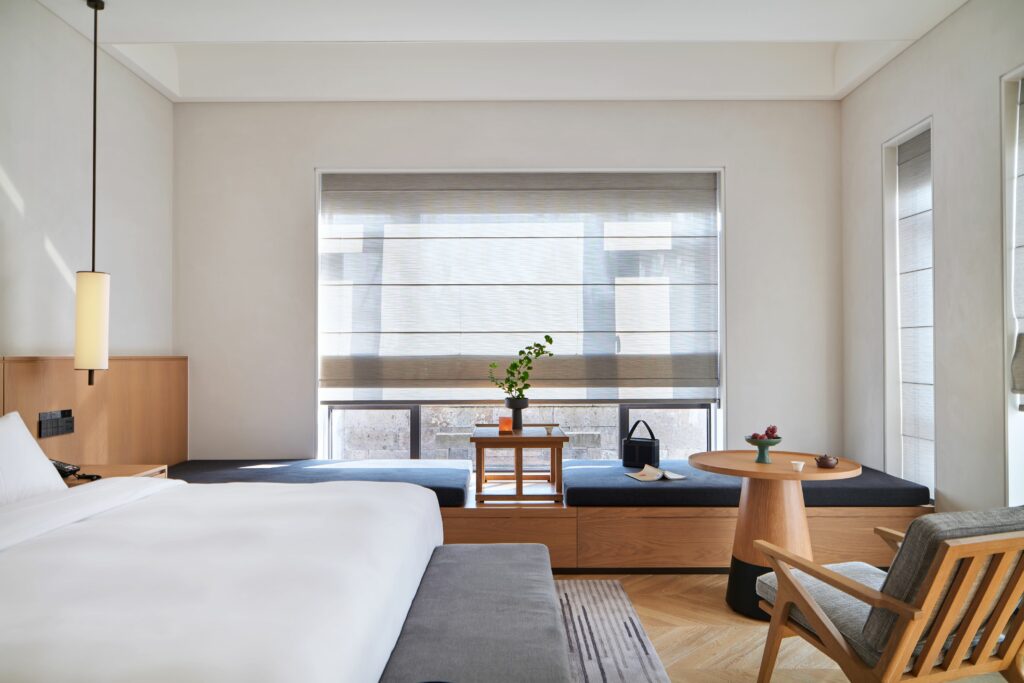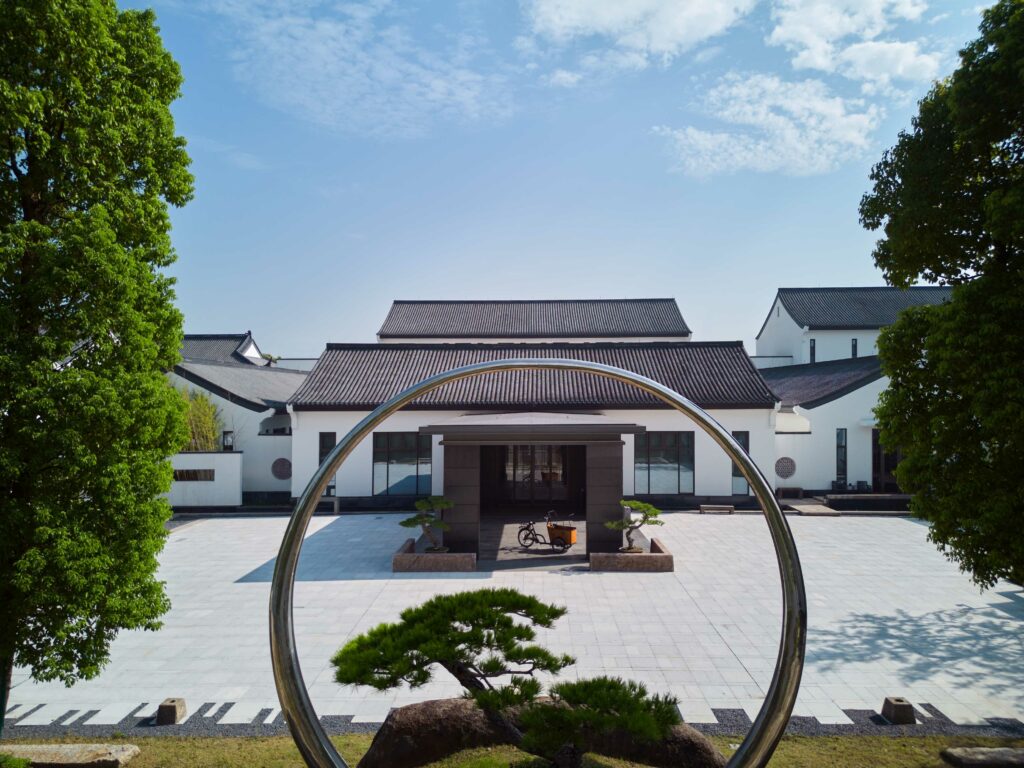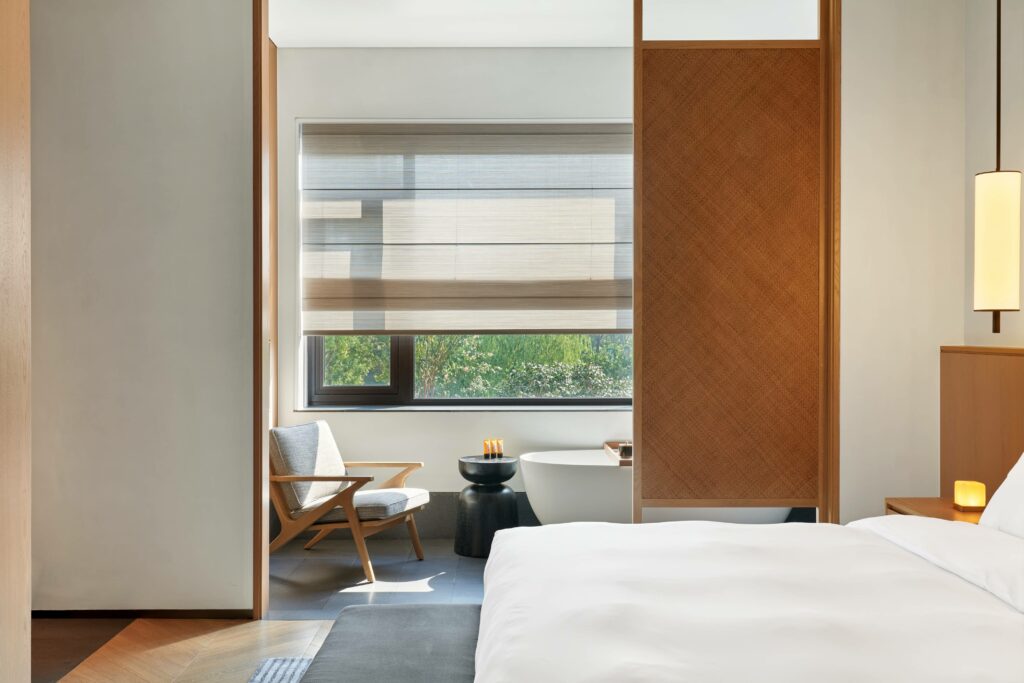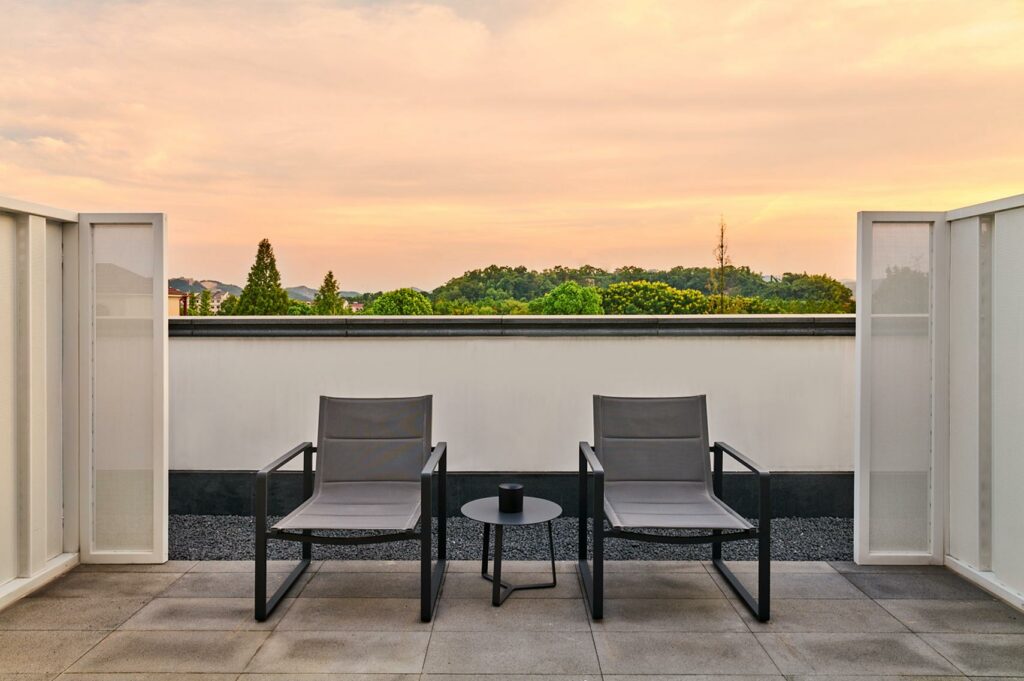 Sleep rules at Pokkei. In each room you'll find sound waves and Himalayan salt lamps to help ease you into a deep, sweet slumber. After a peaceful night, stretch out poolside or swim a few laps. For dinner, head down to Pu Show Lounge, or Pu Show Her restaurant – expect modern Chinese cuisine using rare ingredients and exquisite flavours. After a day spent discovering the botanically blessed Orchid Pavilion, return to the hotel and cosy up in the Tea House – perhaps you'll discover your new favourite blend.
3. Islington Hotel, Tasmania – Australia
Islington Hotel is an exclusive Regency-style address in Tasmania's South Hobart, at the foot of Mount Wellington. Home to an eclectic collection of artwork and antiques, it takes its cues from the history of the local area, and curated objets d'art from around the globe. From Matisse paintings to Hockney etchings, this is a place that sings with character and culture.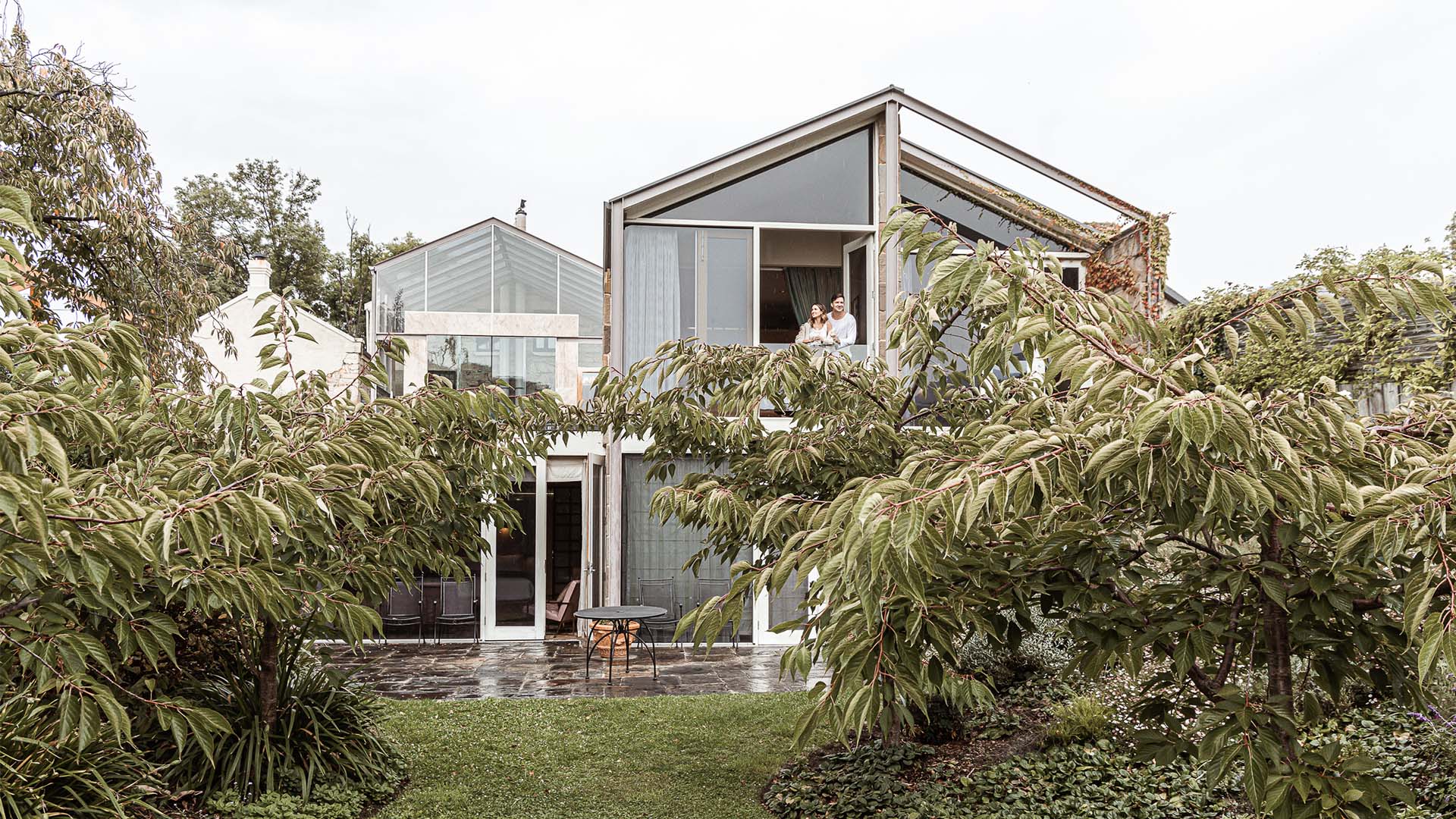 And it doesn't stop with the artwork. Each room effortlessly blends heritage features with contemporary flourishes – from opulent textiles to boutique beds, handmade and bespoke to the hotel. Expect marble bathrooms, rain showers and decadent décor – whether you're in the cosy Loft Suite or lounging in the comfort of the grand Signature Suite. Food at the Islington is a locally sourced affair, with meals served in the mountain-view Conservatory Restaurant. Between meals, explore sandy beaches to the east, mountains to the west, and historic buildings dotted around the town.
4. Grand Victoria Hotel, Taipei – Taiwan
Backed by serene, forested mountain views, and with the spectacular Miramar Ferris Wheel and sparkling city lights to the front, Grand Victoria Hotel is perfectly positioned in charming downtown Taipei.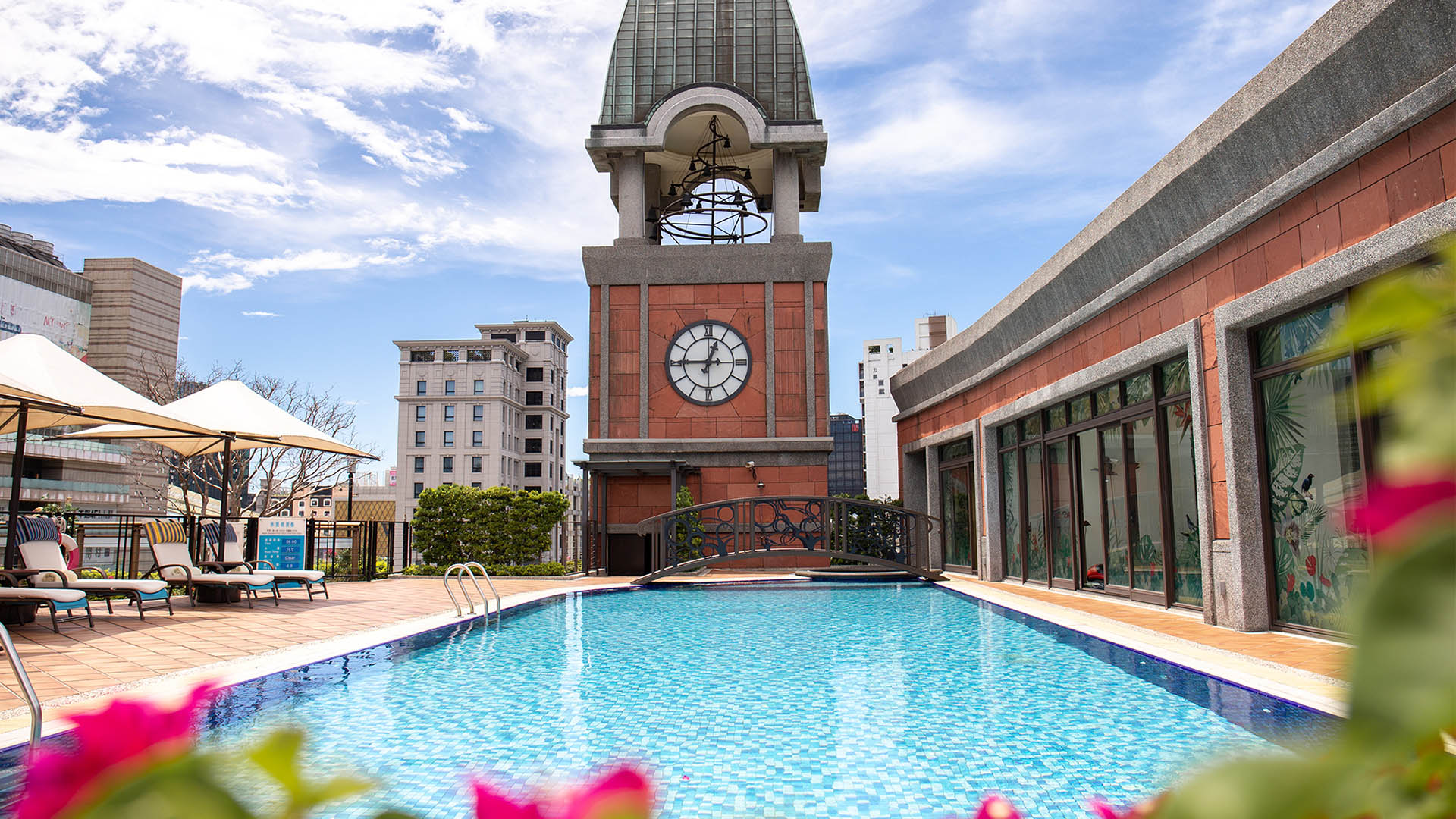 Gracefully arching Victorian-inspired doorways and sky-high windows seamlessly blend into contemporary interiors featuring all the modern comforts you could need during your stay. Wander amongst the exotic blooms of the garden, cocktail in hand, or take some time to lounge by the pool on the rooftop terrace. Drink in the skyline as the sun sets, then head inside to one of the many bars and restaurants on offer. Make a night of it with fine wine and sumptuous steaks at N°168 PRIME Steakhouse, or swing by La Festa or Xi Garden before hitting the colourful streets of Chungshan.