Six iconic Italian cities in two weeks, from Milan to Naples
Much like its straight-from-the-vines wine and nonna-coddled cuisine, Italy is a destination best savoured at a leisurely pace if you really want to drink in its many charms. The best way to sip ever so slowly from its cultural cup – and a greener way to get around too – is by train. Swap the slap-dash city breaks and whirlwind weekends (which often leave us craving another, more relaxing getaway), for some get-under-the-skin stints in Italy's timeless, train-connected spots – staying in some picture-perfetto properties along the way.
AT A GLANCE
Two-week independent itinerary based on travelling into Milan (served by the Eurostar from London via Paris, and other major European cities) – or flying into Milan Malpensa if you're coming from further afield and can't completely ditch planes for trains.
Recommended scenic stop-offs cover Venice, Florence, Rome, and Naples, with some additional trips to Lake Como and Verona if you're prepared to go a little off-track.
Highlights include a sightseeing tram-ride through Milan, hopping aboard a Venetian gondola, coming face-to-face with Florentine frescoes and world-famous art, delving into Rome's archaeological treasure trove, and sampling authentic Neapolitan pizza.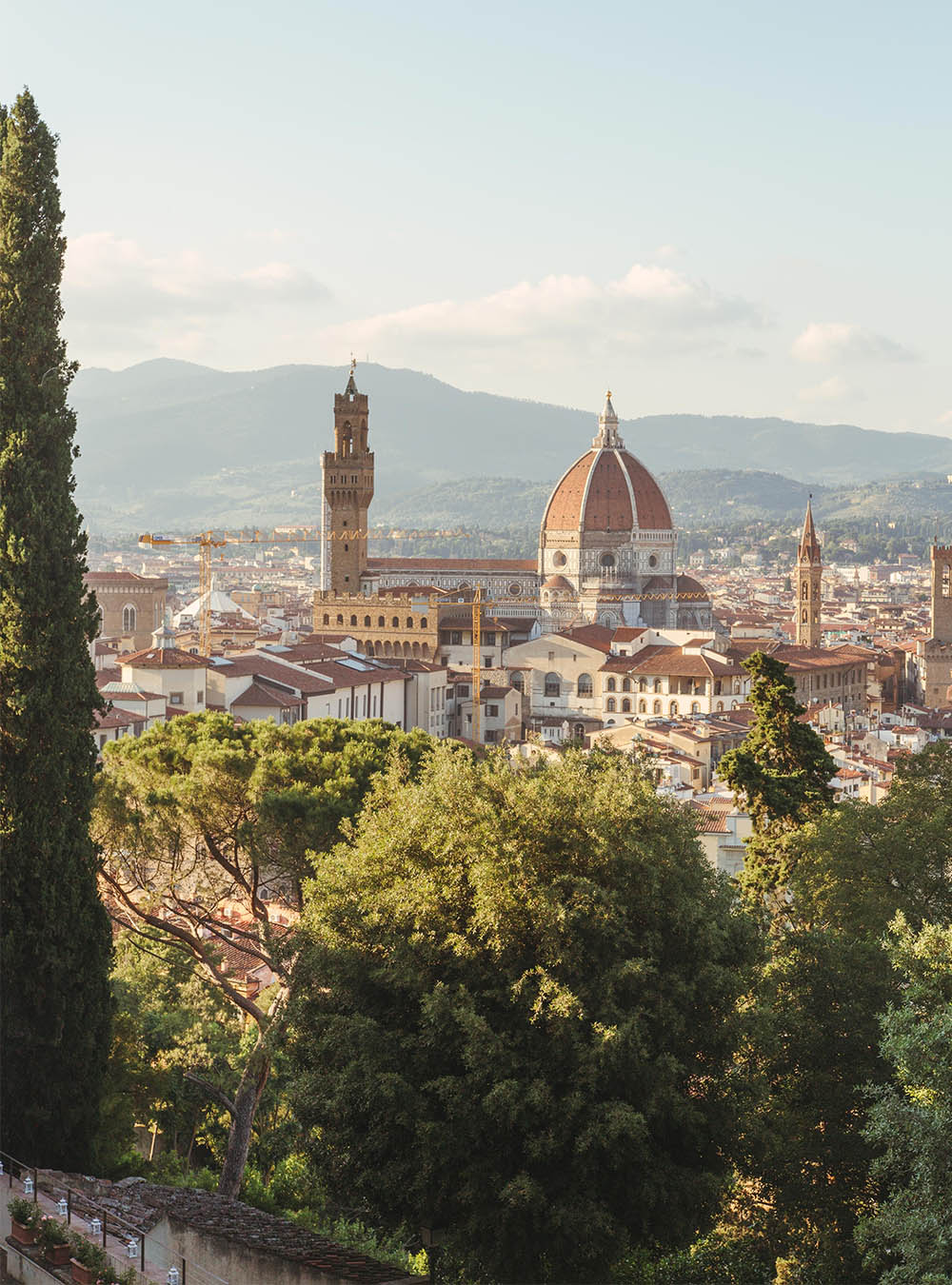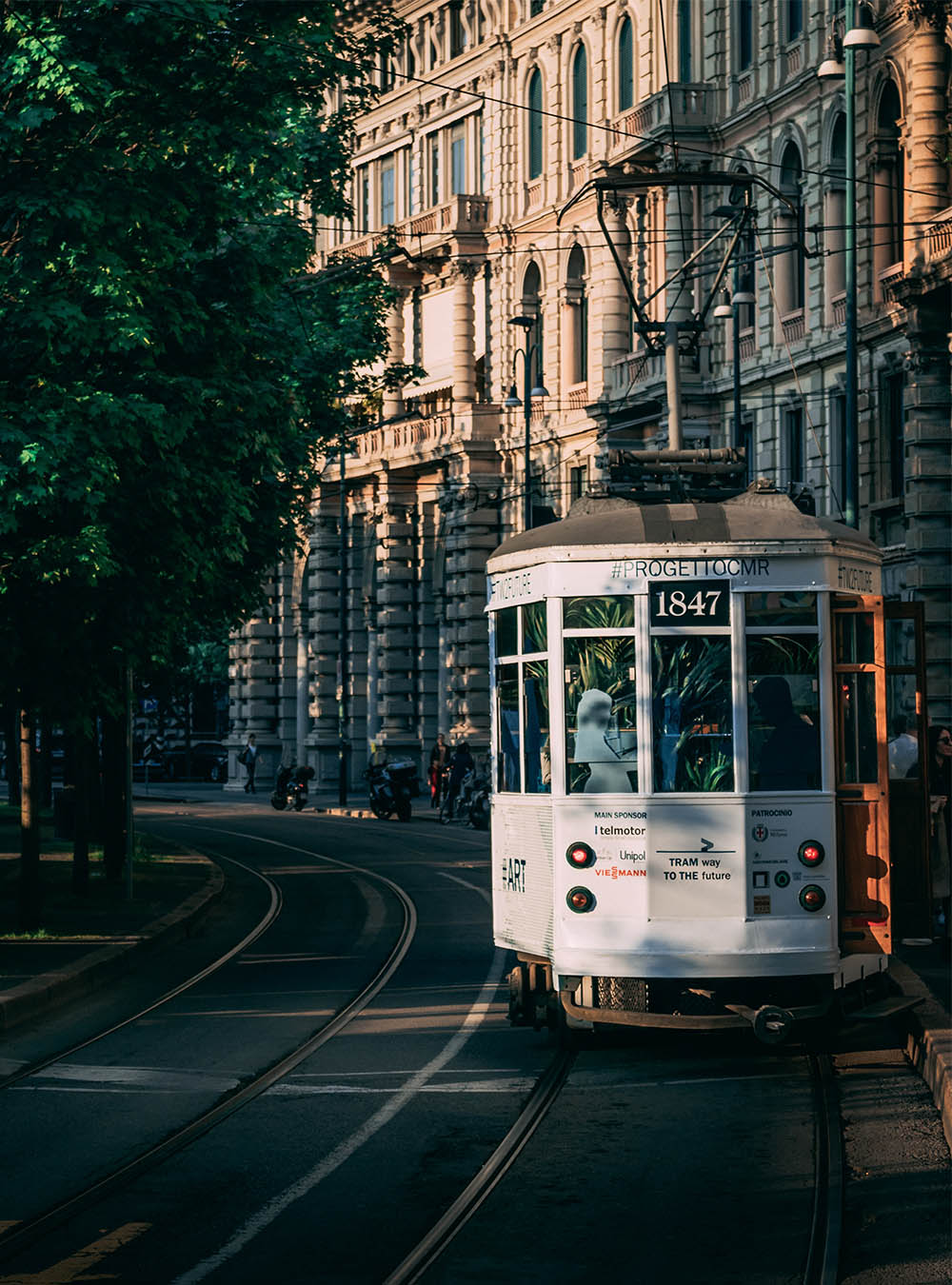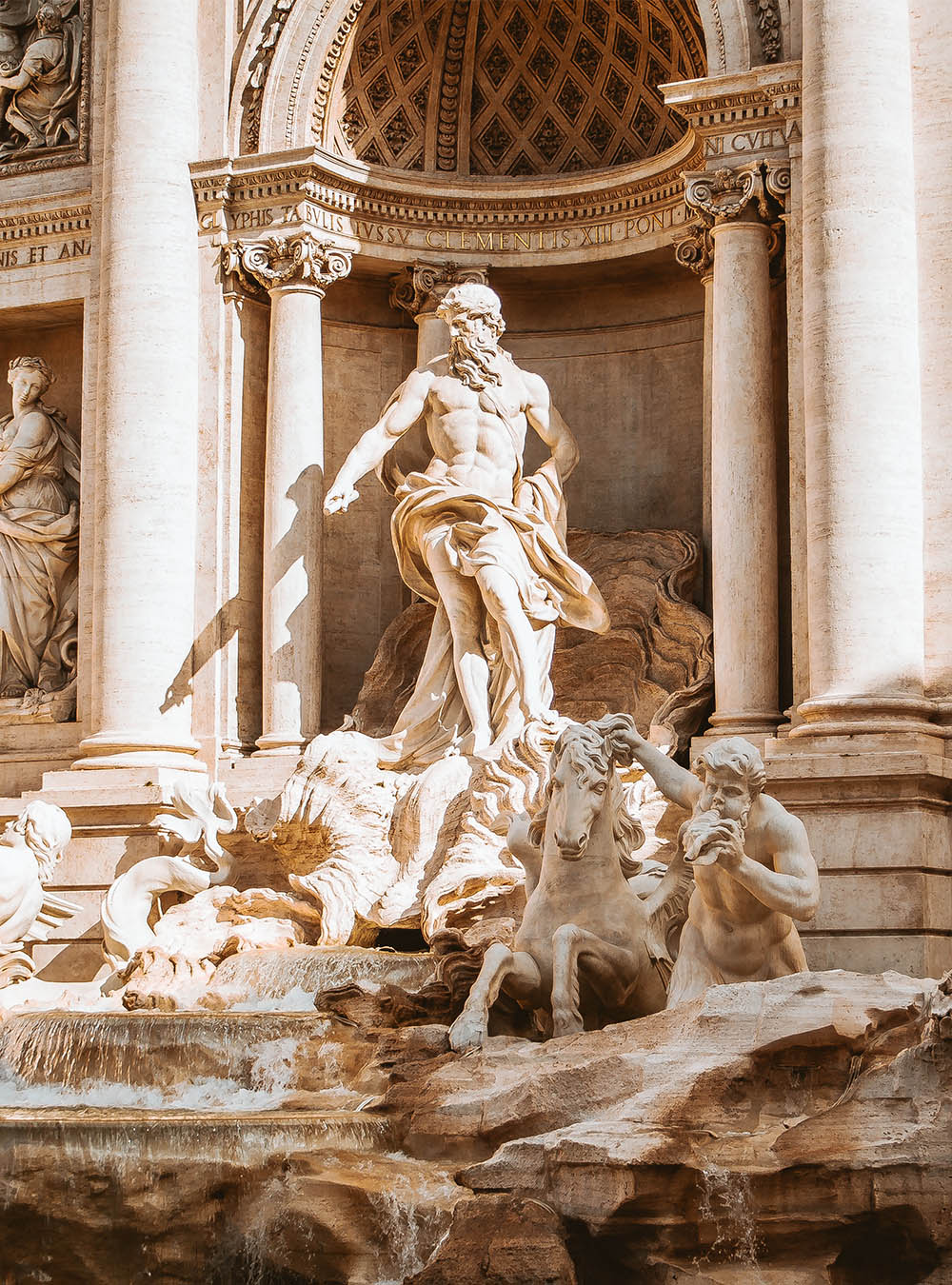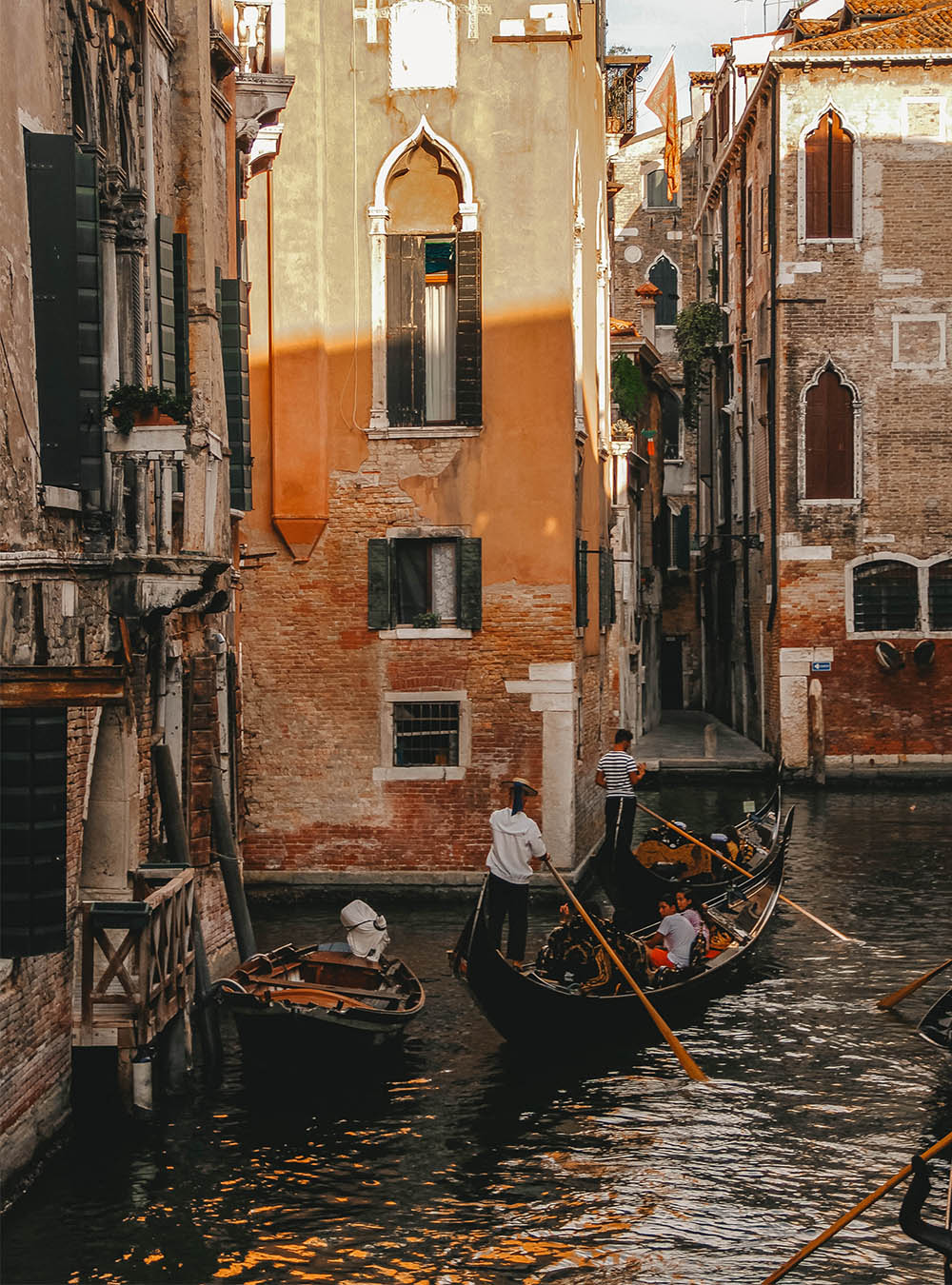 START IN STYLE: MILAN
As one of the world's most fashionable destinations, Milan has bags of style and character to match (just like the impeccably dressed locals). Trend-setters won't be short of shopping options here, from the world-renowned Quadrilatero d'Oro quarter – home to fashion houses Armani, Versace and Dolce & Gabbana – to Il Salvagente, one of the city's best-known designer outlets, where unique high fashion pieces can be sourced for bargain prices. If you're visiting on the last Sunday of the month, head to Mercatone dell'Antiquariato, a canal front antiques market brimming with one-of-a-kind treasures.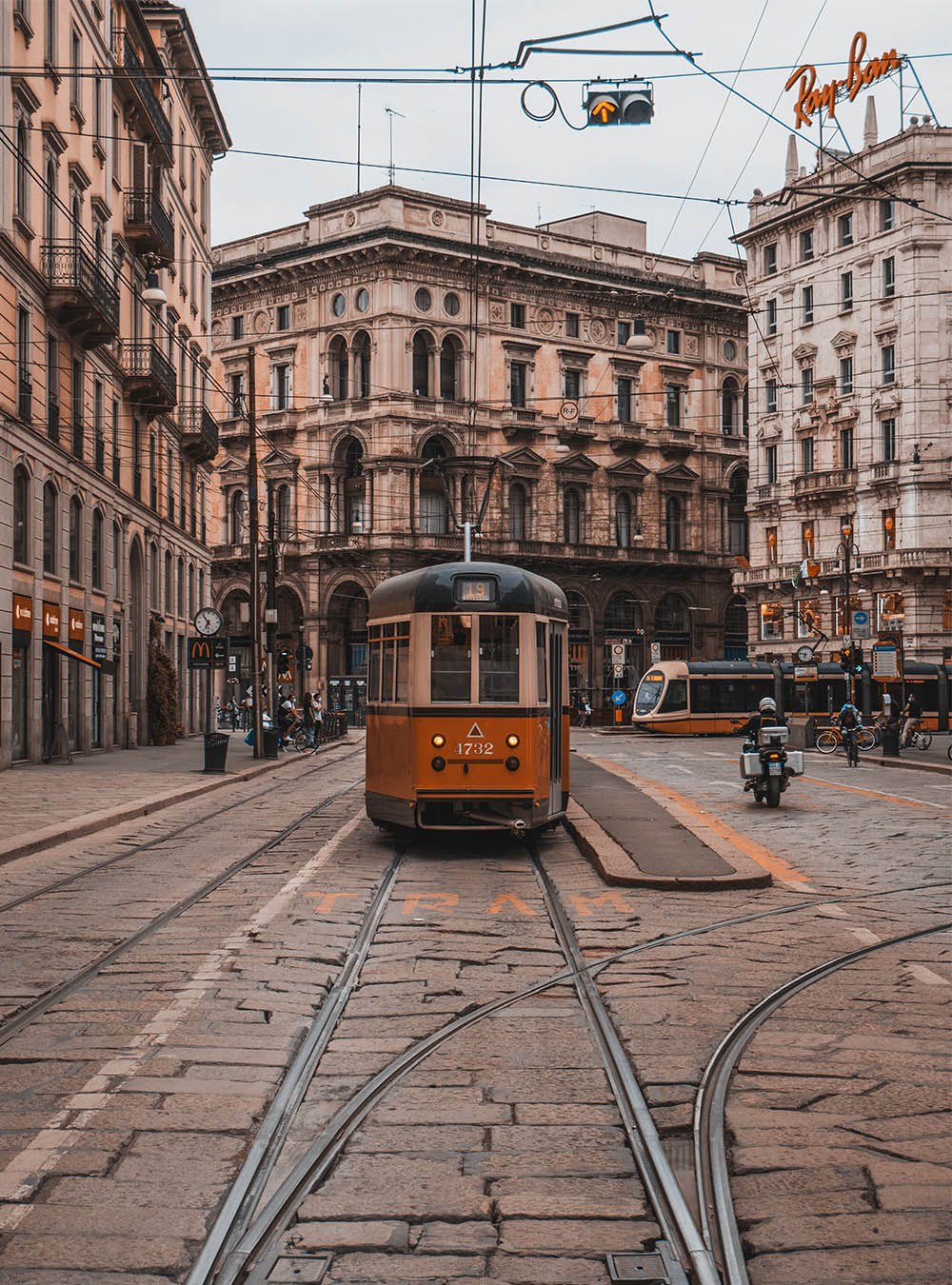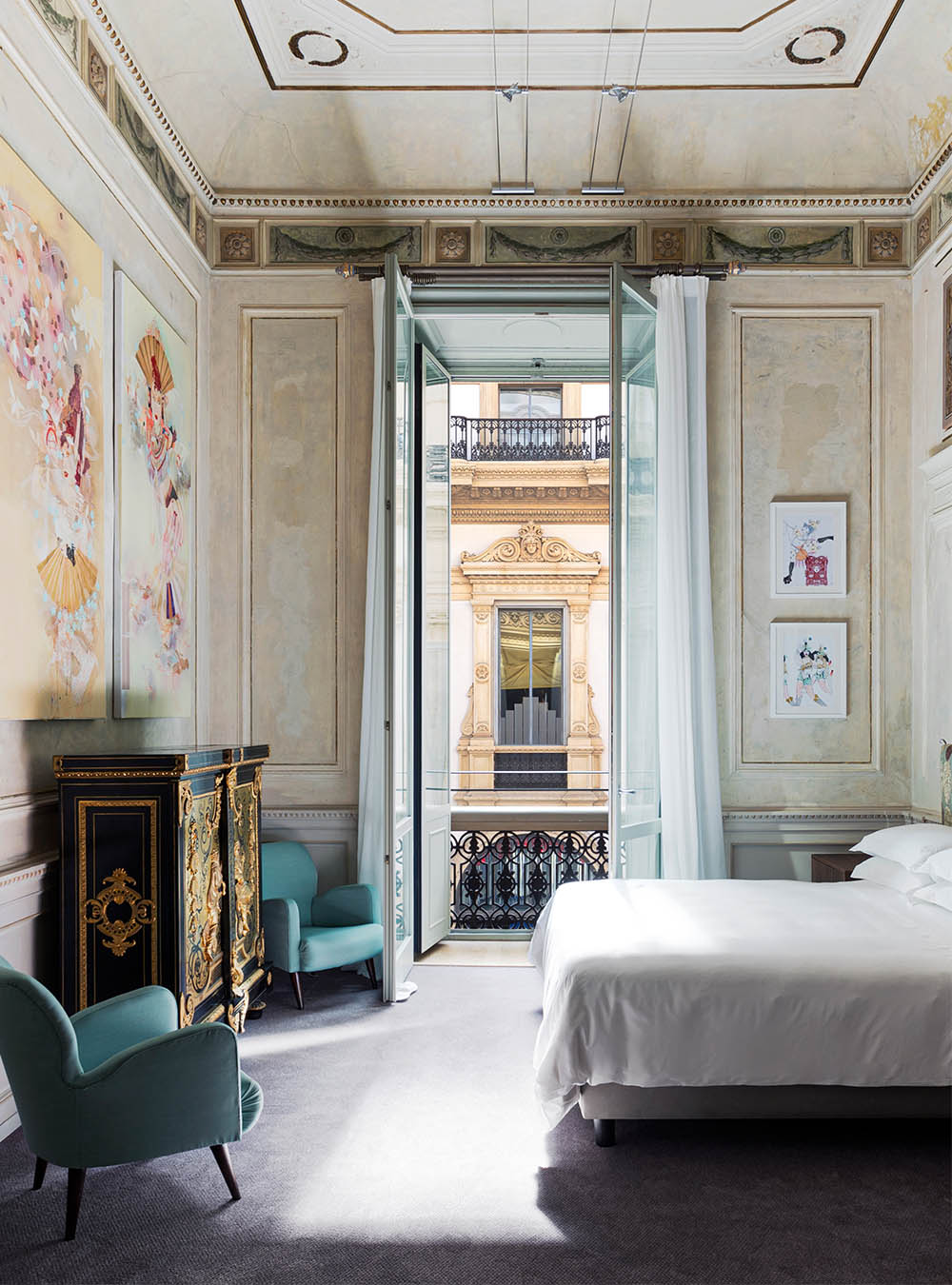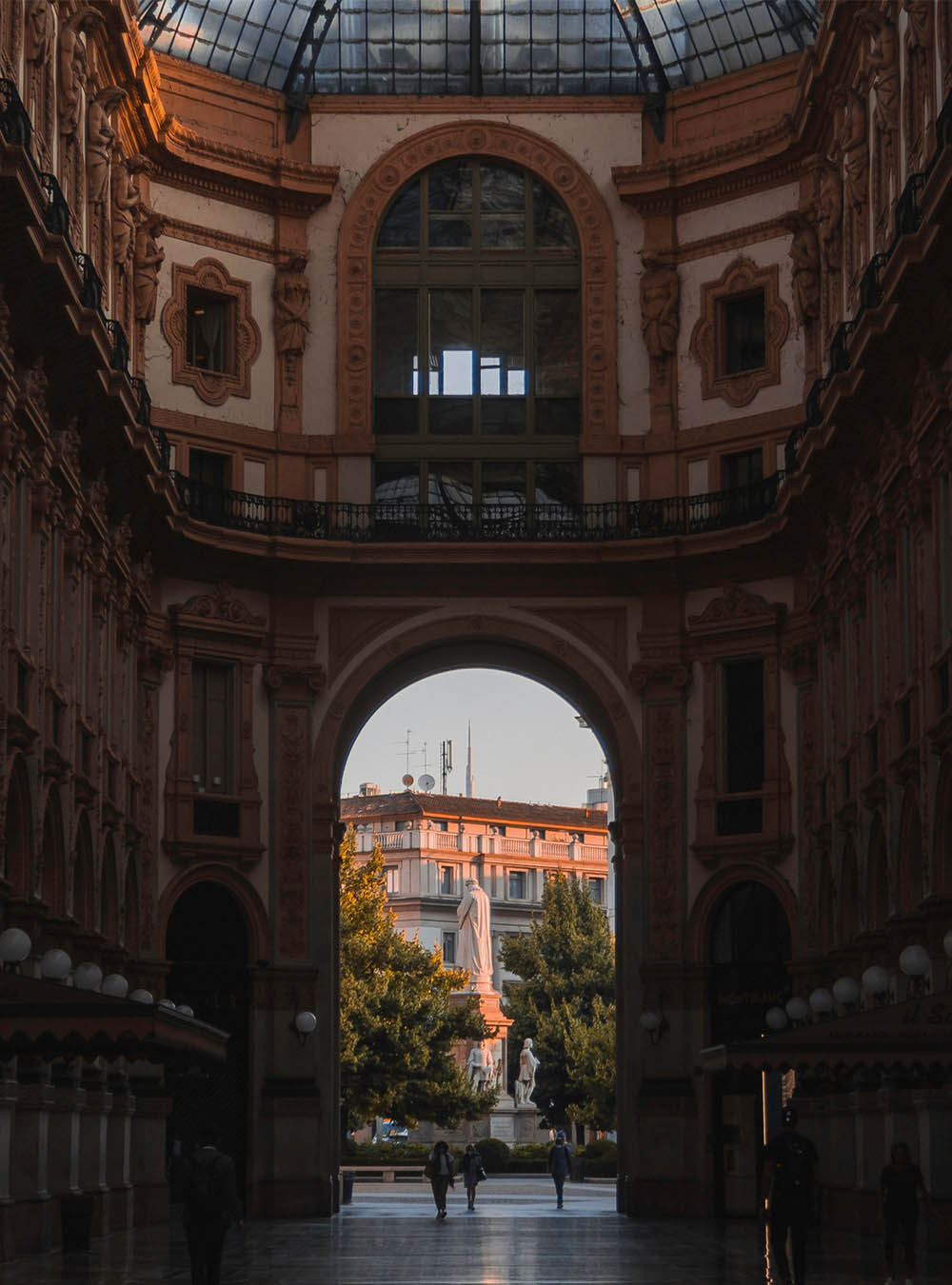 Of course, there is more to this sophisticated city than its shops – the awe-inspiring Duomo Cathedral is just one of its highlights. View Leonardo Da Vinci's Last Supper at Santa Maria delle Grazie. Take in the painted walls and arched ceilings of the Chiesa di San Maurizio al Monastero Maggiore, or the prints of the Ambrosiana Library. And for the most charming way to see the city centre, hop onto one of the iconic yellow trams for some slow and steady sightseeing.
Where to stay: Modernists should make for Sina The Gray, a contemporary hideaway just moments from the Duomo. For a sensory experience, stay at Magna Pars L' Hotel à Parfum – a former perfume factory and the world's first Hotel à Parfum. Suggested stay 2 nights.
TO LAKE COMO WE GO…
An optional – but strongly recommended – detour, Lake Como is just over 30-minutes from Milan by train. Quickly becoming a film-star favourite in Hollywood's heyday, the glitzy villas strung along its Y-shaped shore have graced cinema screens ever since. The pretty village of Bellagio, often referred to as the Pearl of Lake Como, lives up to its popularity, while sleepy fishing villages such as Torno and Laglio promise a quieter, more rustic experience. And though there is plenty to explore on foot, this tranquil titan is best seen from the water.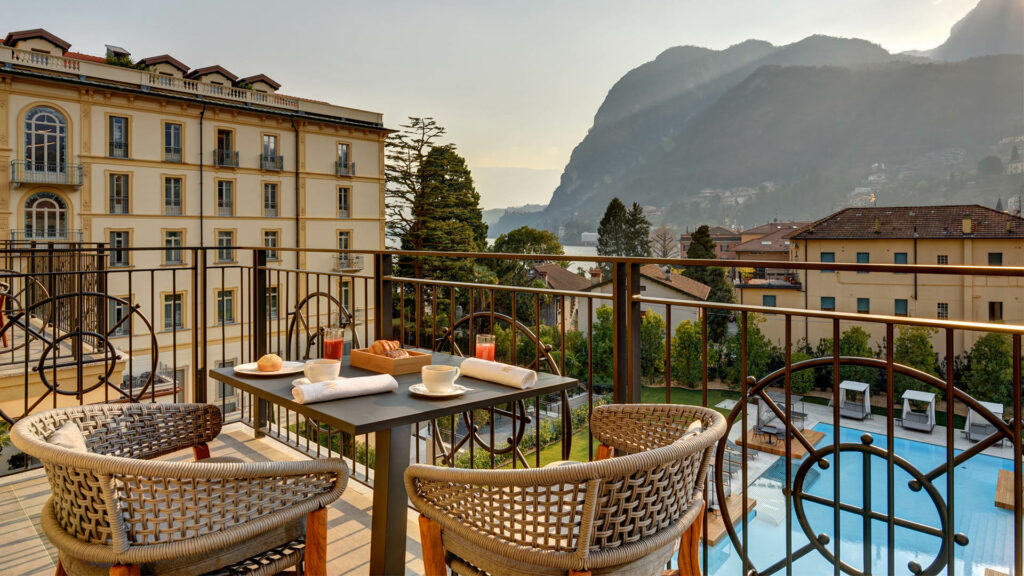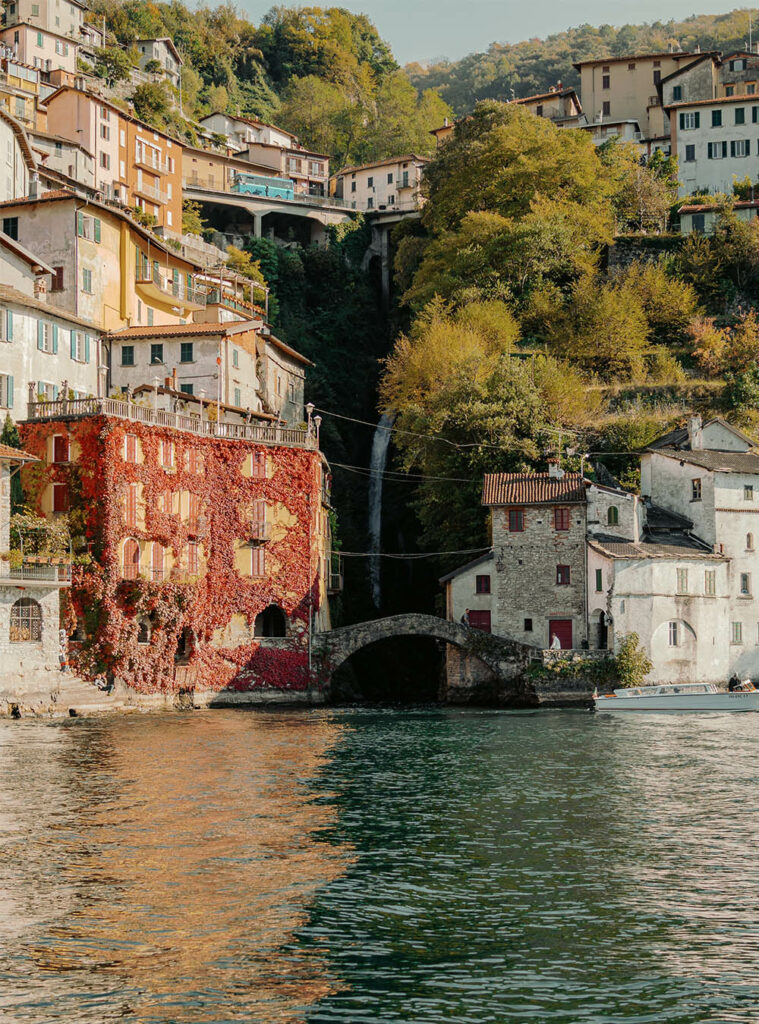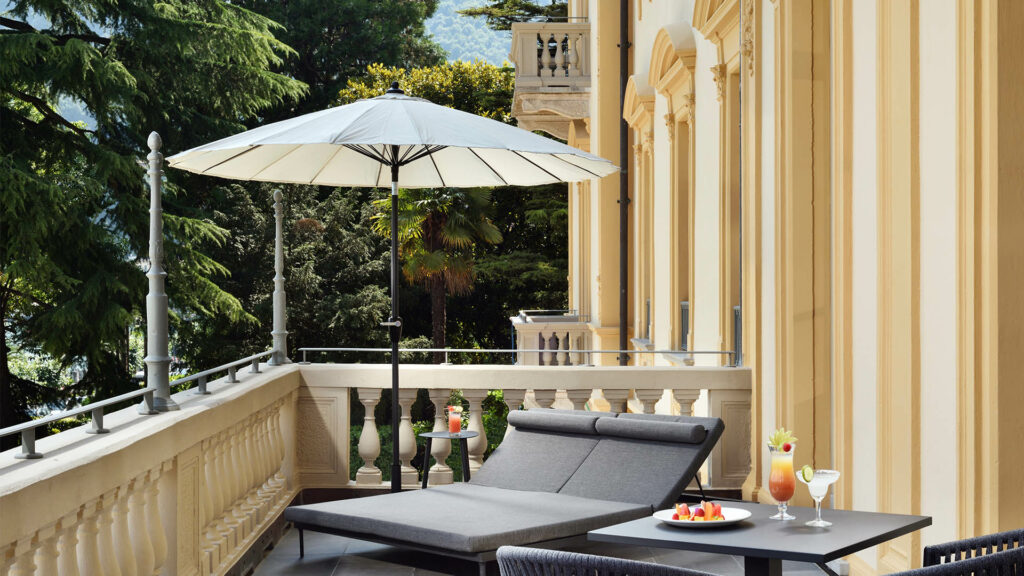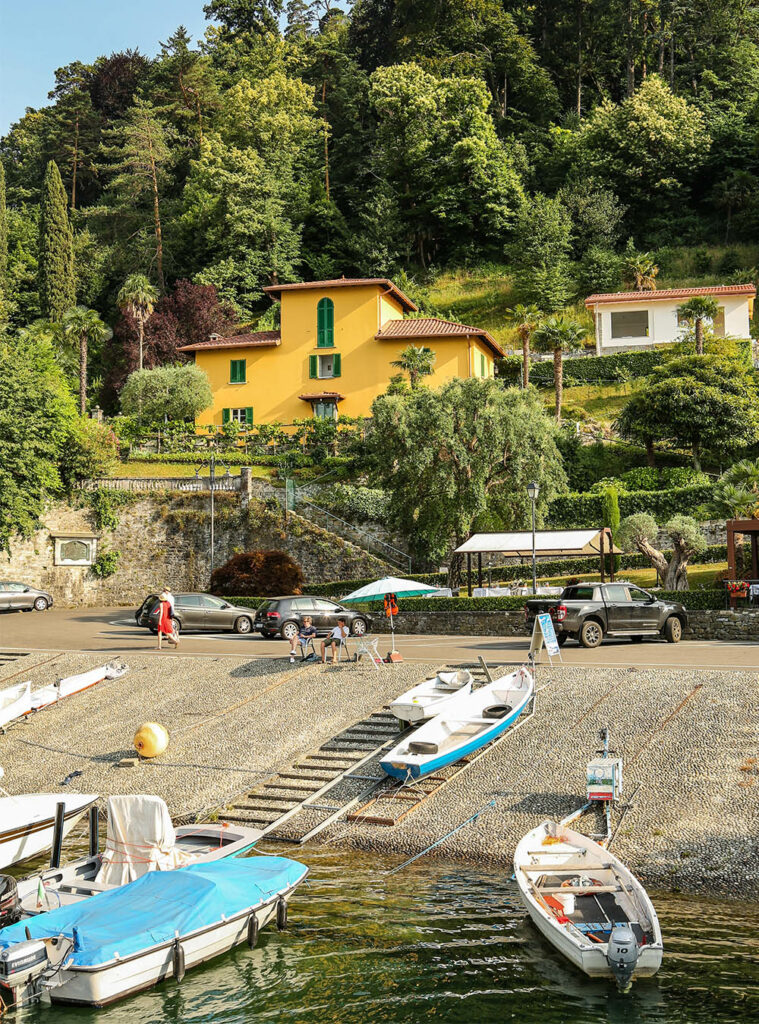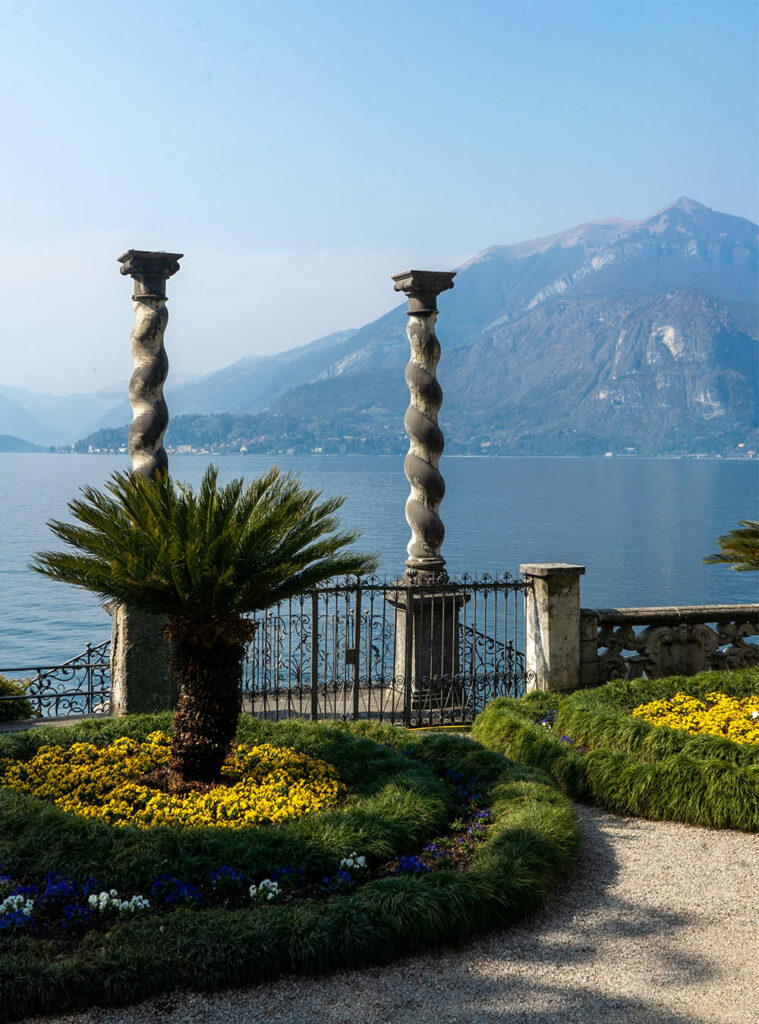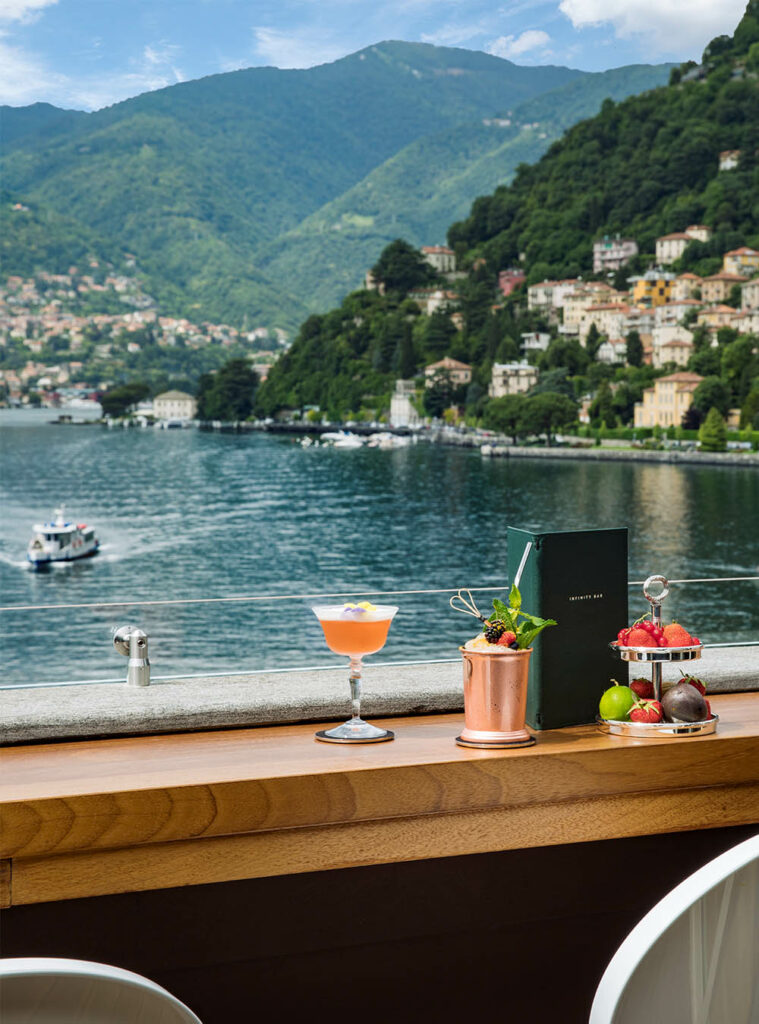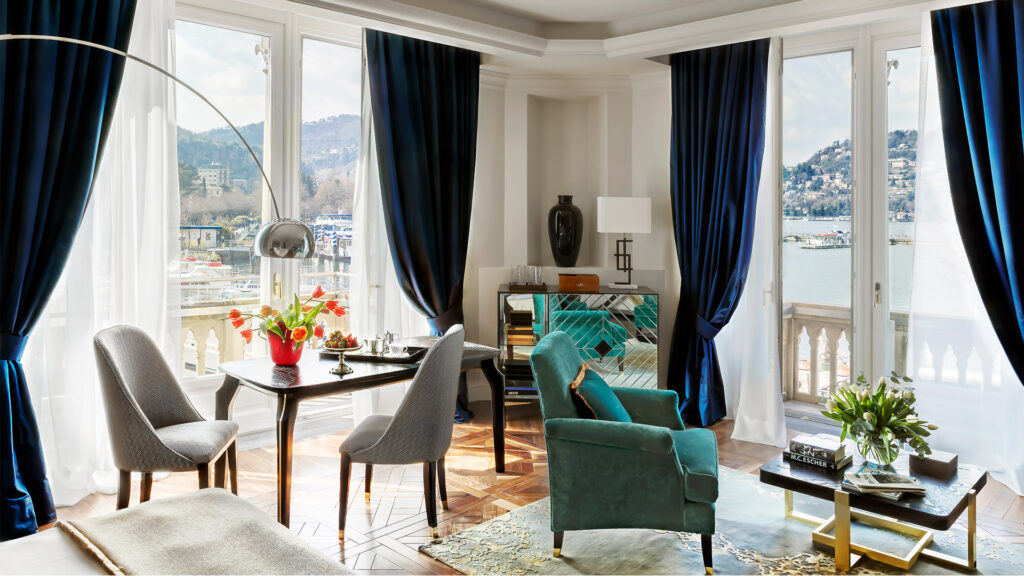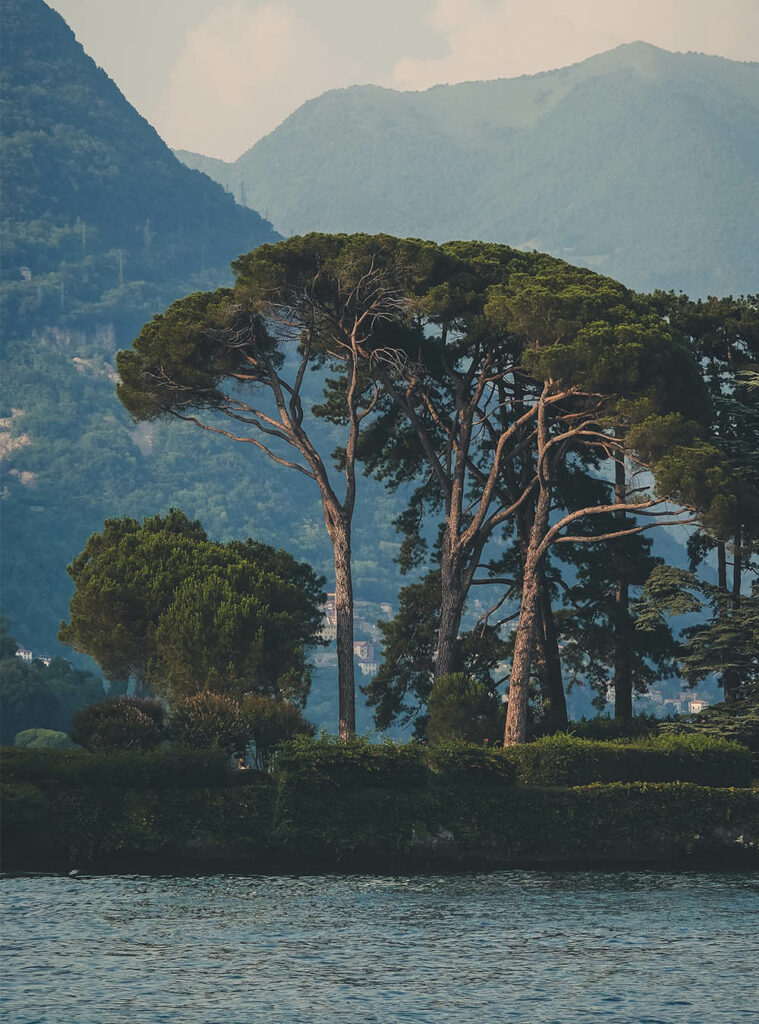 Where to stay: With the city at its back and Lake Como at its door, Vista Palazzo Lago di Como has the perfect anchor point. The apricot-coloured façade with romantic balustrades gives way to the kind of marble bathrooms you only find in Italy. Just a 50-minute boat ride from the ancient city of Como, you'll find Grand Hotel Victoria, a 19th-century neoclassical villa, which still wears its heritage on its sleeve. After dining with wraparound lake views at Ristorante Lago, take a stroll along Menaggio's elegant promenade for some cinematic sunsets. Suggested stay 2-3 nights.
IN FAIR VERONA…
Located almost exactly mid-way between Milan and Venice (just over an hour from both when taking the fastest Frecciarossa and Italo services), the UNESCO World Heritage Site of Verona is the perfect journey breaker filled with classical treasures, Roman ruins, and romantic spots to share some local risotto at a traditional osteria. After a visit to Juliet's House on Via Capello to see that balcony, climb the Lamberti Tower that dominates Piazza della Erbe in the heart of the city – you'll see the old bells (named Marangona and Rengo) and be rewarded with panoramic views.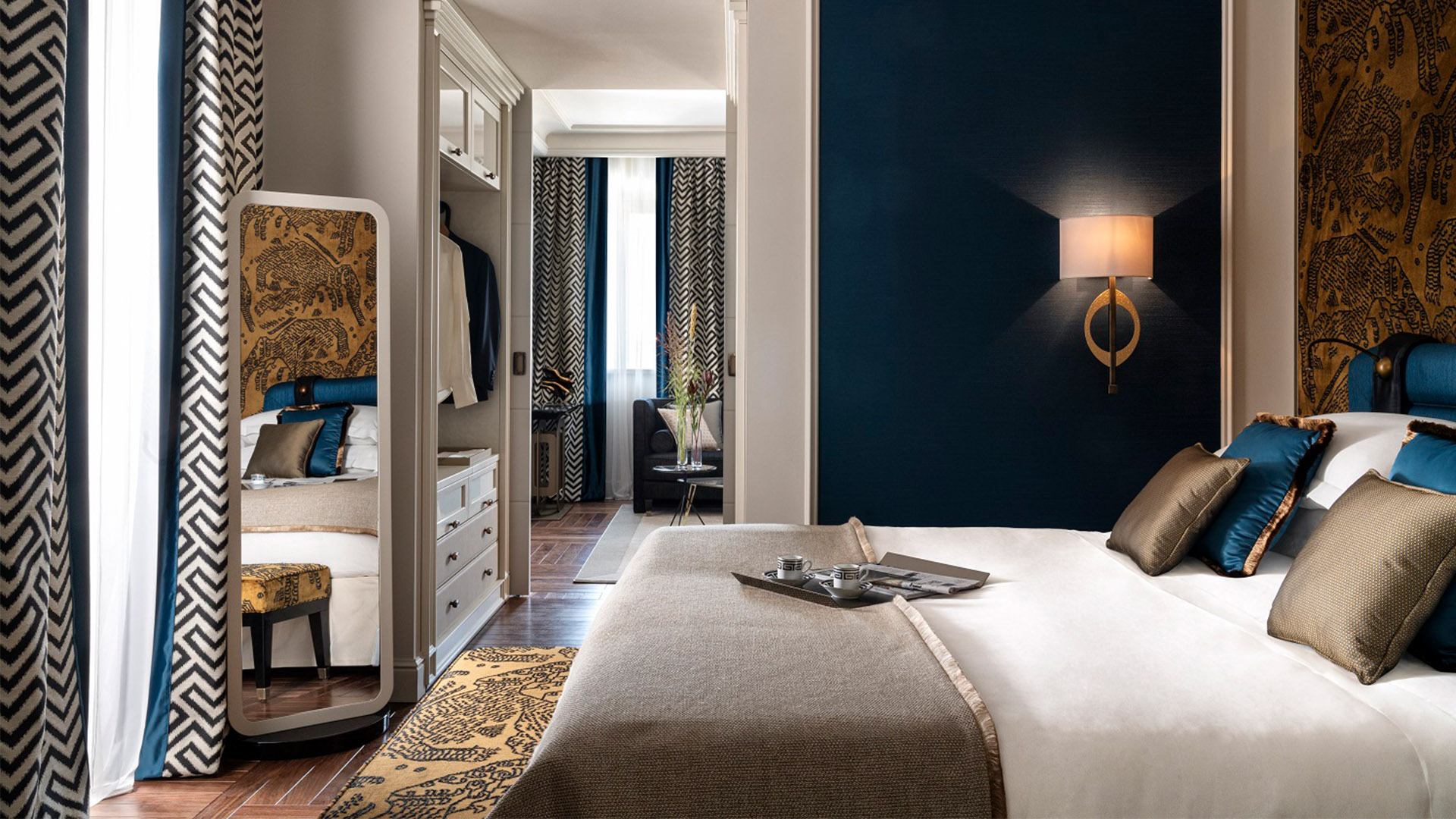 Where to stay: With far-reaching views over Verona's rooftops to the distant hills, Vista Palazzo Verona will welcome you with opulent bedrooms, creative cuisine and Italian charm in spades. Suggested stay 1-2 nights.
NEXT STOP: VENICE
Oh, Venezia (dramatic sigh). The canal-filled setting for so many cinematic moments, the floating city still sparks magic with every visit. After visiting the must-sees of St Mark's Square, Rialto Bridge and the Doge's Palace, venture into L'altra Venezia (The Other Venice) in the Venetian Ghetto. This is the oldest part of the city – a place where many of the locals still go about everyday life without the hordes of snap-happy tourists. For a taste of authentic Venice, head for Rialto's markets. Arrive early in the morning to really experience this bustling market in full flow. It's a great spot to stock up for the day's sightseeing with a picnic of local delicacies – best enjoyed aboard a gondola, of course.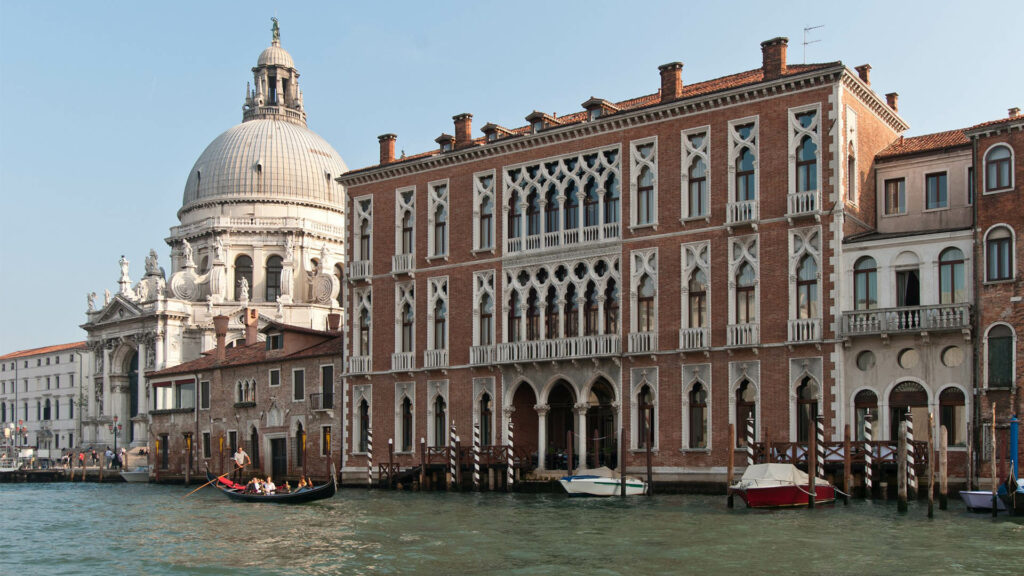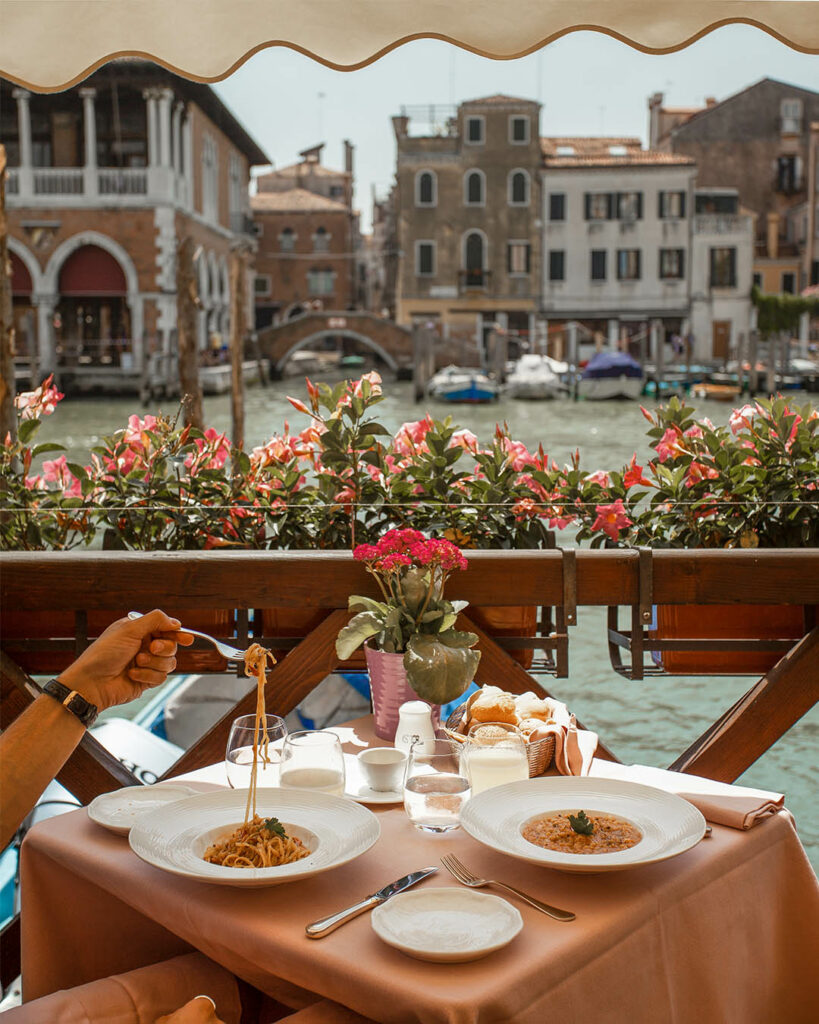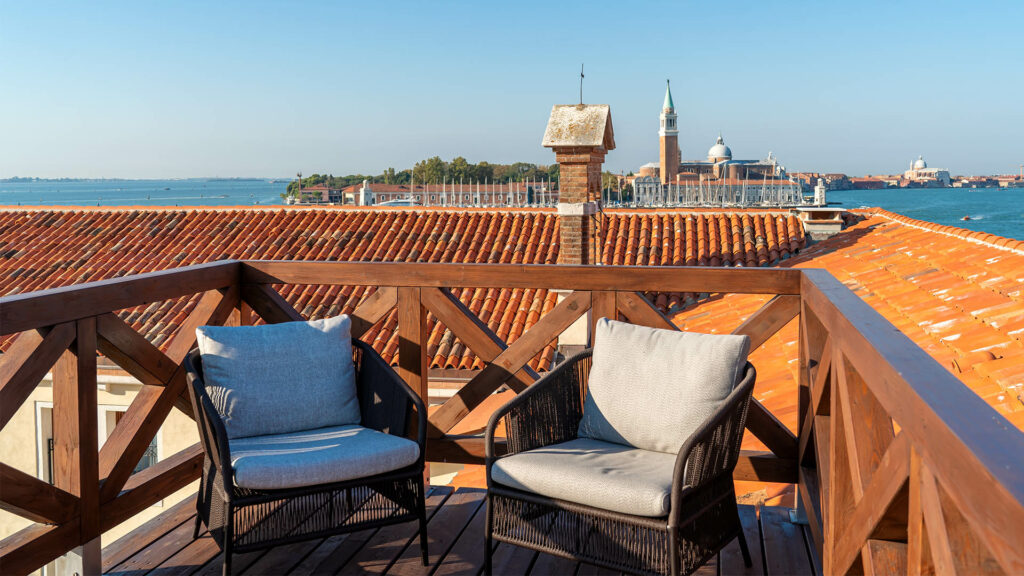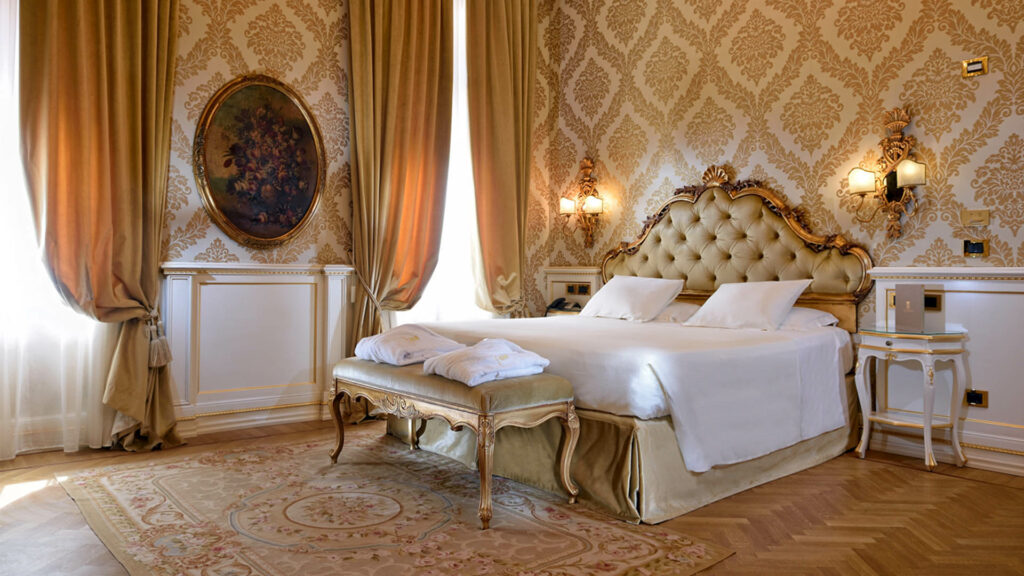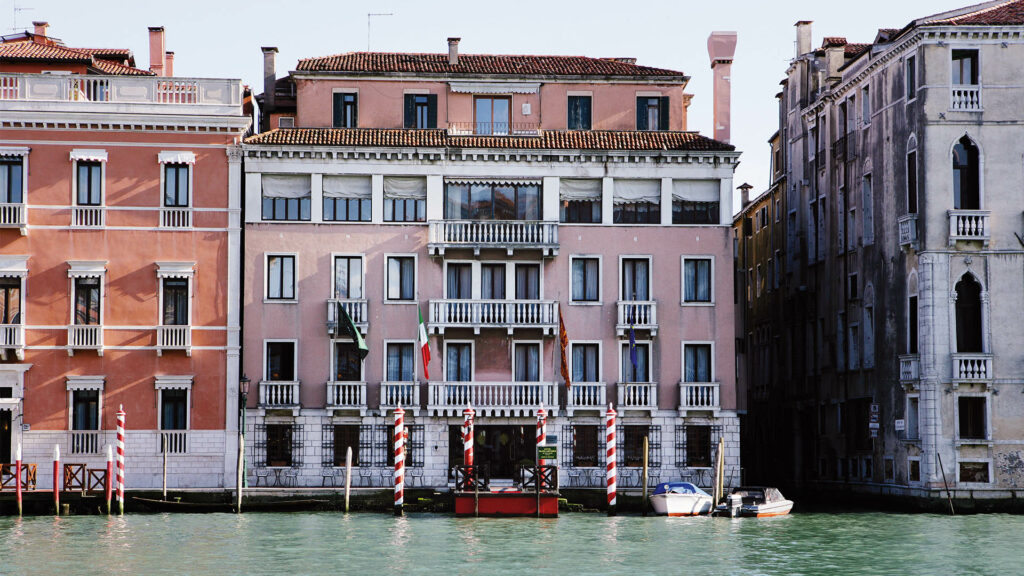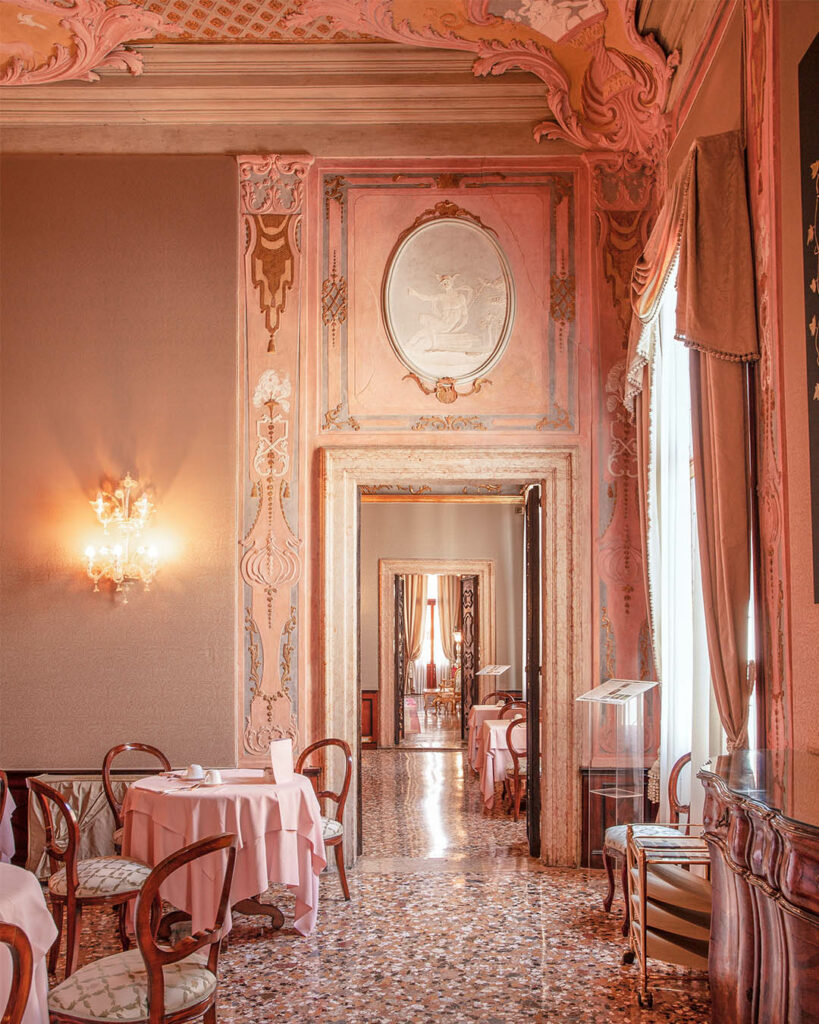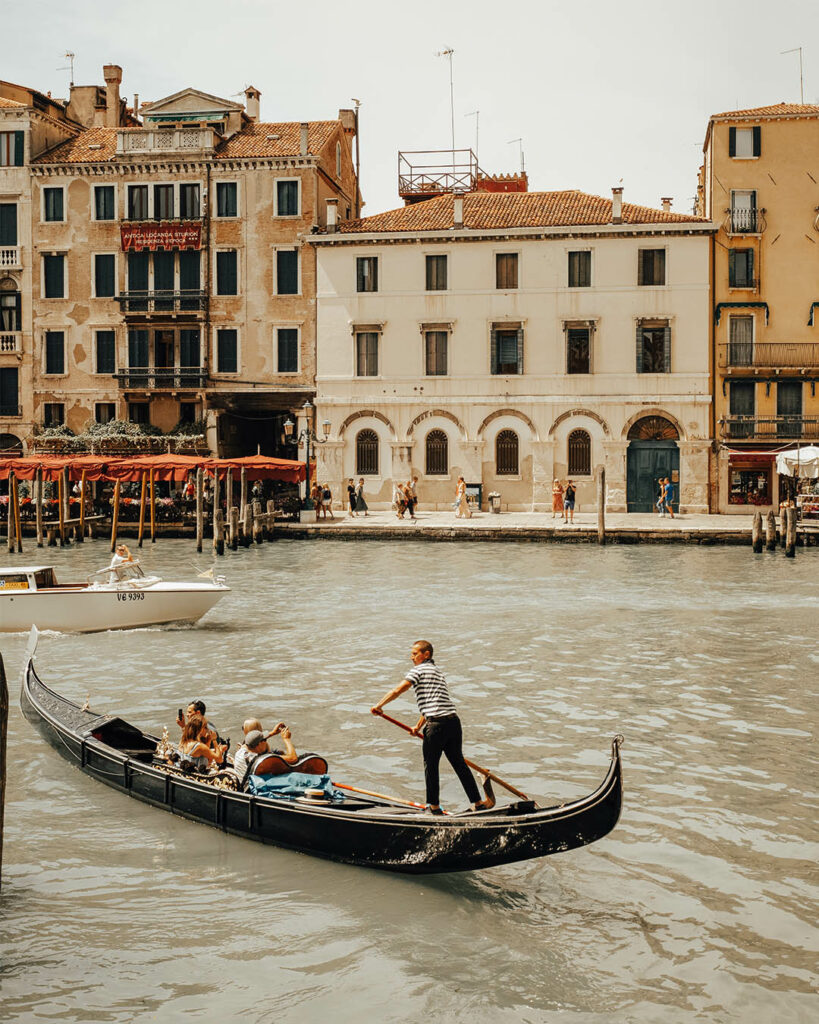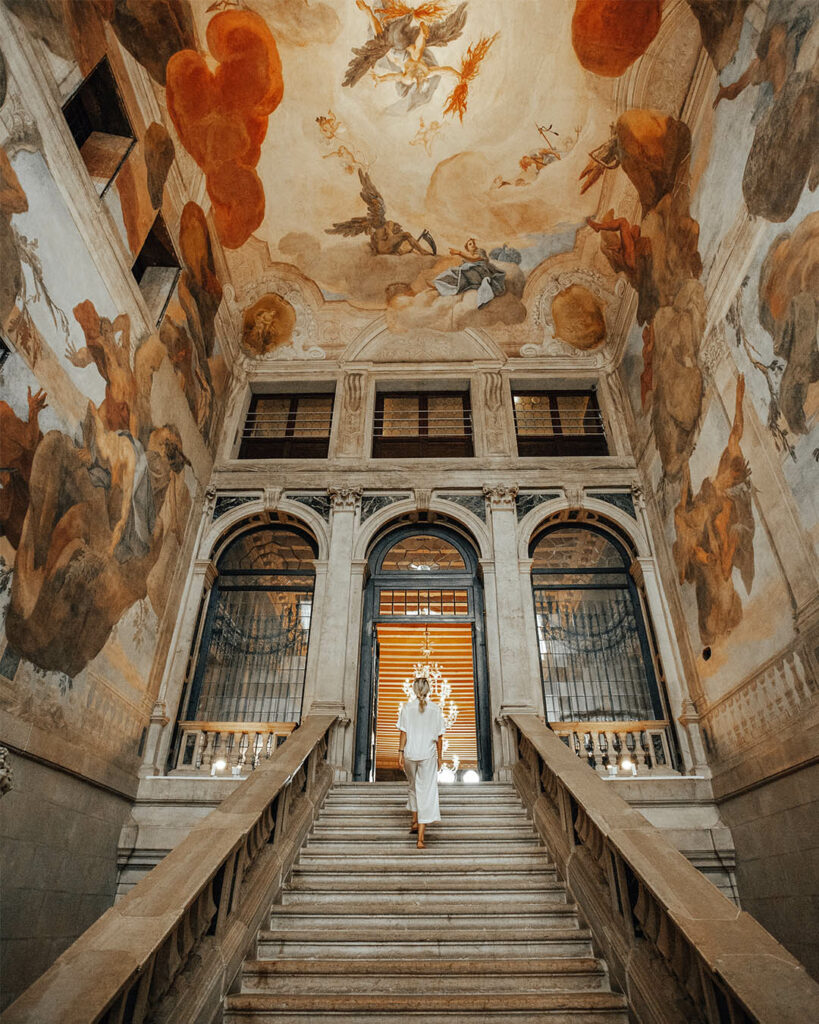 Where to stay: Our pick of luxury hotels in Venice includes the 15th-century Ca' Sagredo, with its lavish pink exterior, stuccoed ceilings, and historic art collection, sustainably-run Ca' di Dio (splash out on an Altana Suite and enjoy a 360-degree iconic view of San Giorgio and the lagoon from your private terrace), and Hotel ai Reali, which is just a stone's throw from the Rialto Bridge. Sina Centurion Palace and Sina Palazzo Sant' Angelo are also superbly located on the Grand Canal. Suggested stay 2 nights.
ART LOVERS, ALL ABOARD: FLORENCE
High-speed trains will hurtle you from Venice to Florence in two hours, but some of the slower, more scenic routes take you past beautiful Bologna, mosaic-filled Ravenna, and the cypress-speckled rolling hills of Tuscany. Florence itself is small yet perfectly formed, where you'll encounter some of the world's finest art on every piazza (not to mention some of the best food you'll ever eat). Michelangelo's David, the Ponte Vecchio, Botticelli's Venus, the Boboli Gardens…need we go on?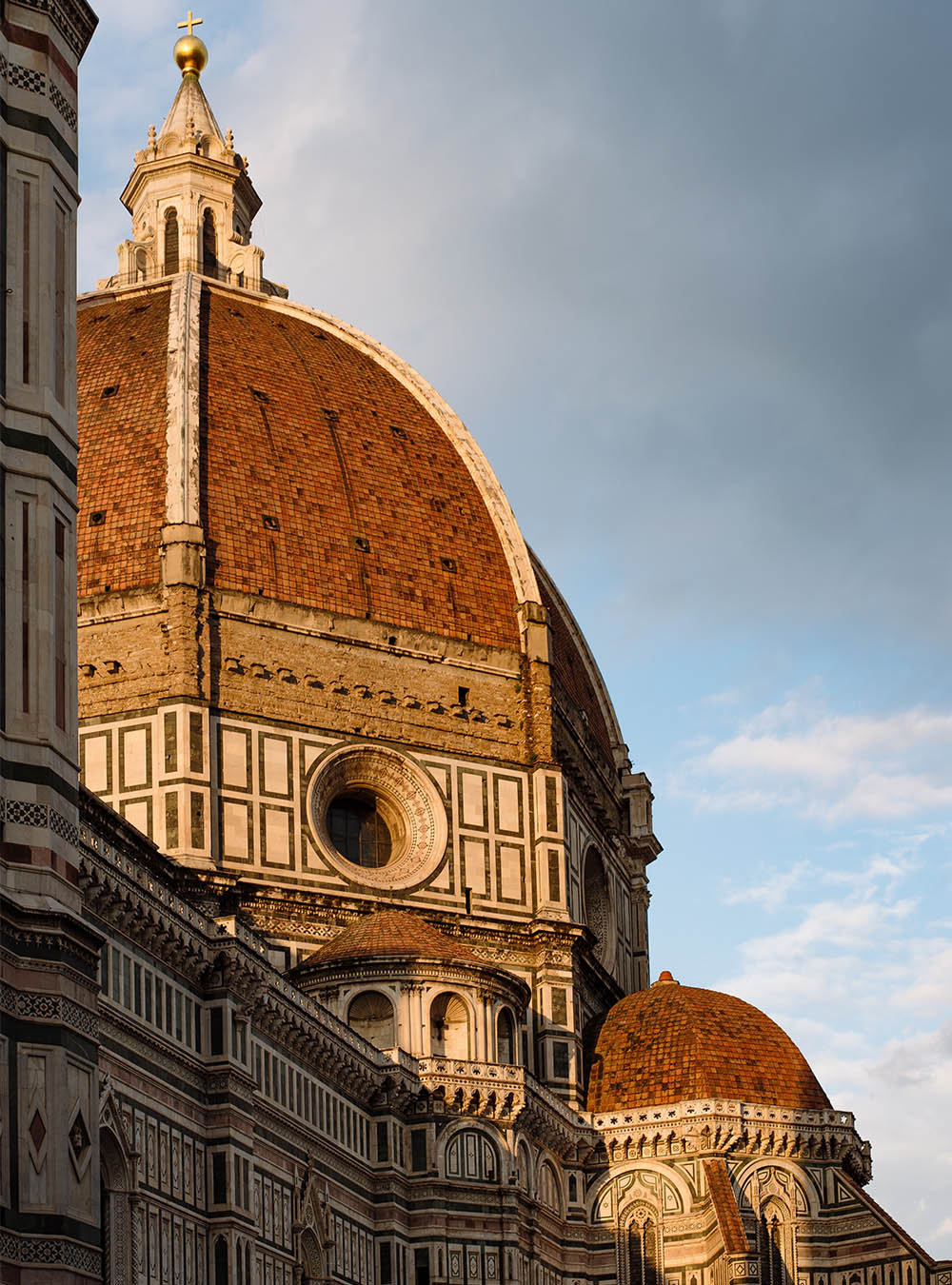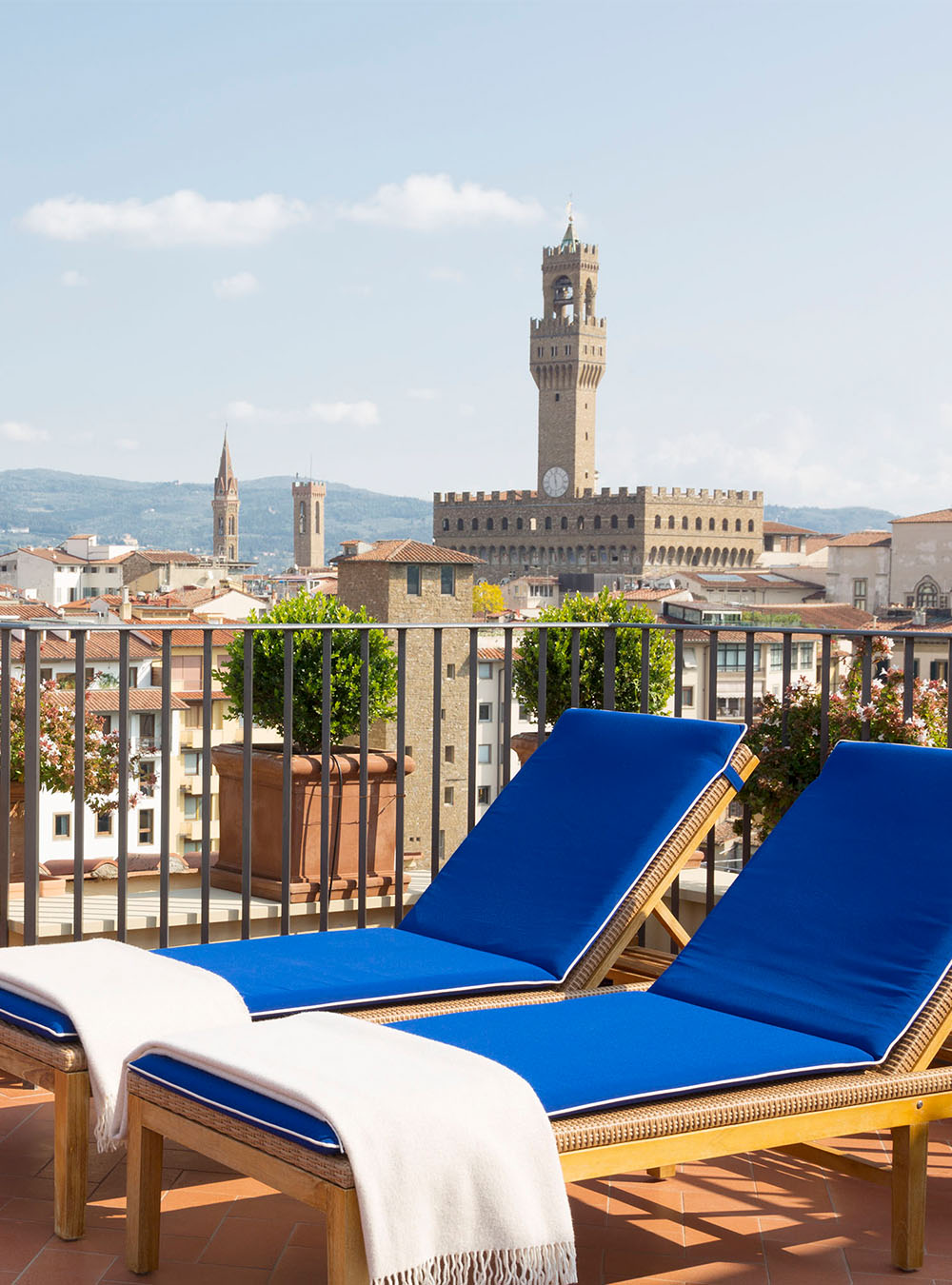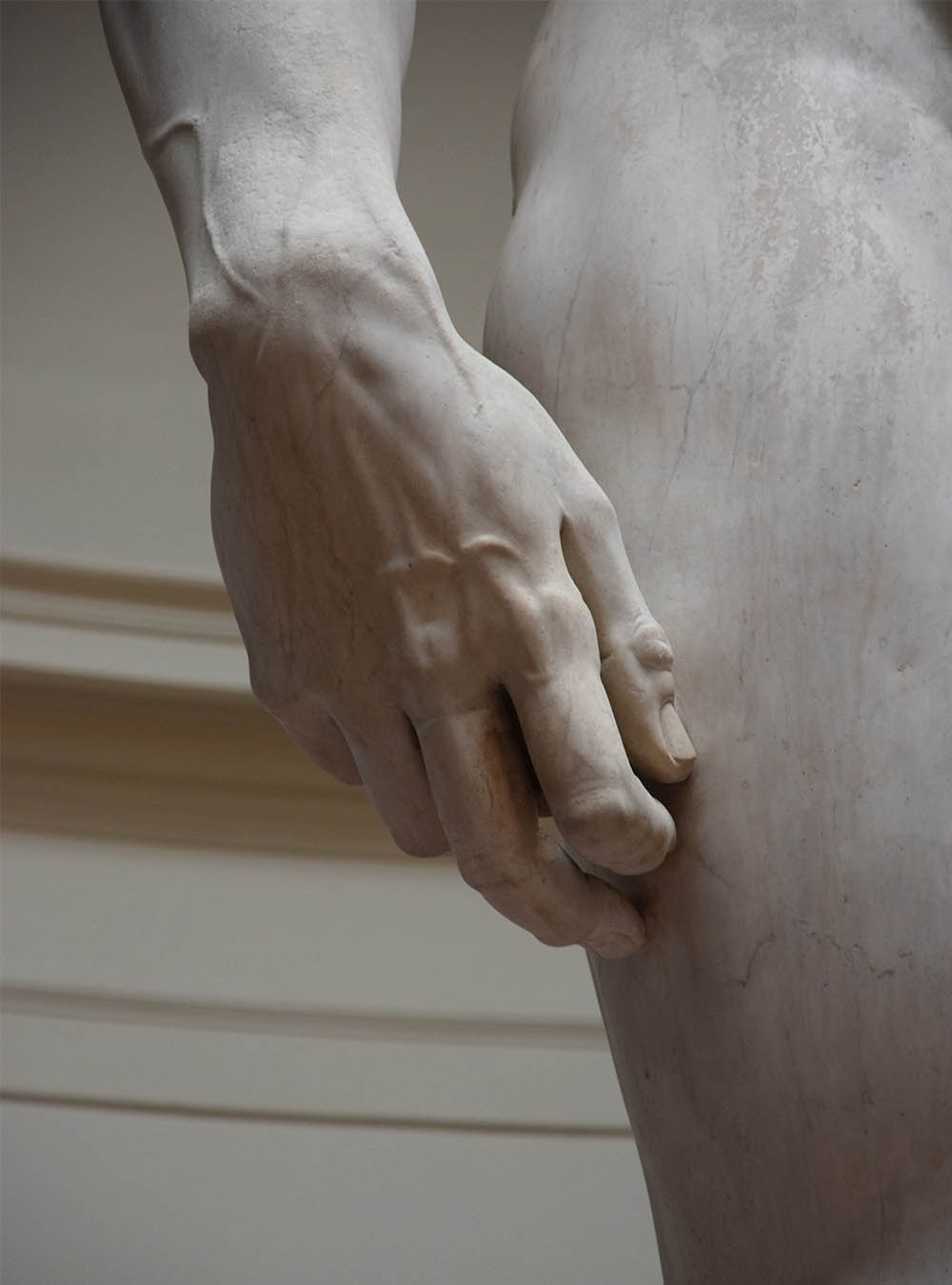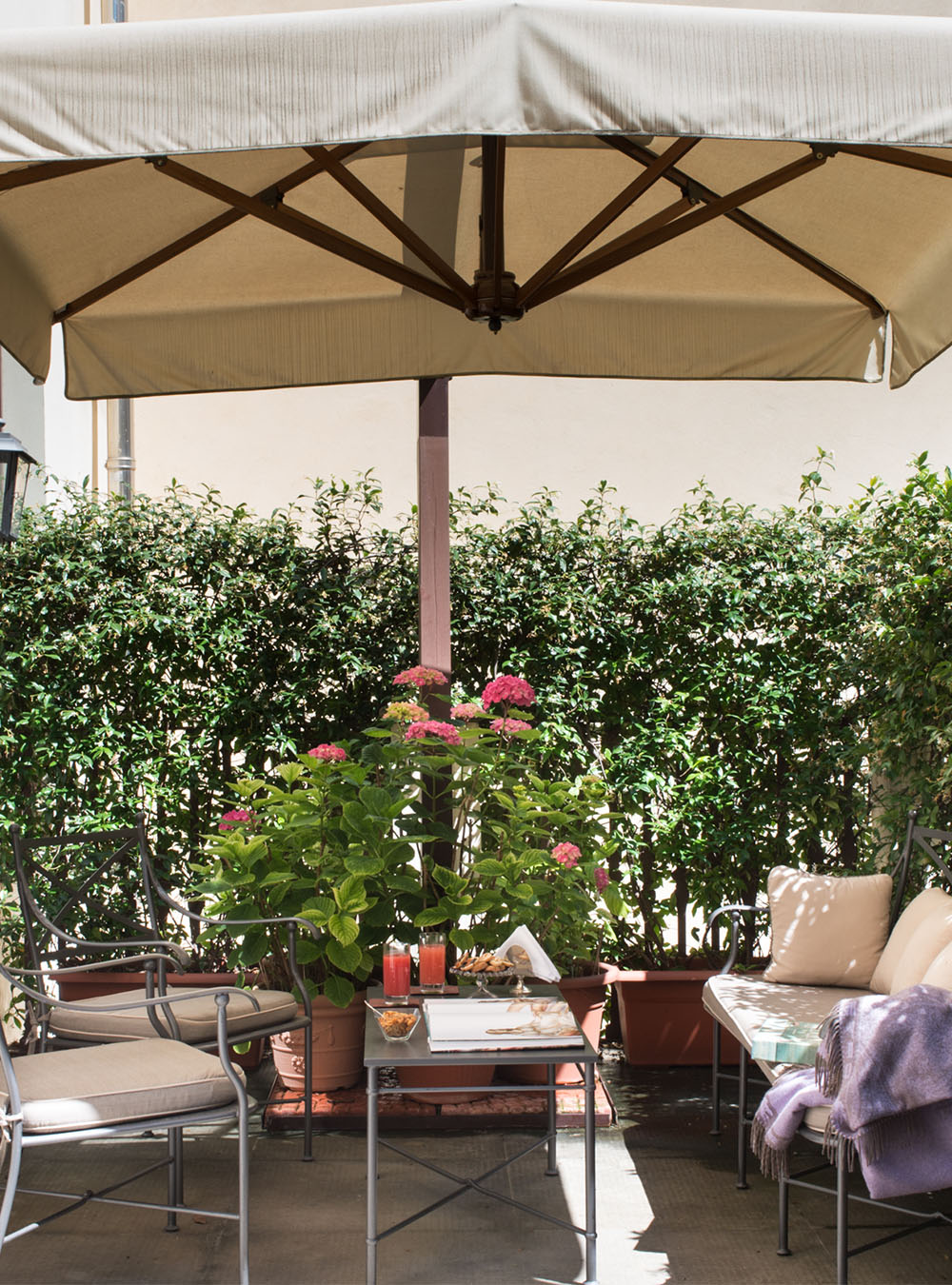 Where to stay: For Michelin-starred dining on the banks of the Arno, and sun-drenched terraces with outrageously good views, check-in to Hotel Lungarno. For a quintessential Florentine experience, Palazzo Vecchietti was once an aristocratic home to patrons of Renaissance artists.
ETERNAL CITY EXPRESS: ROME
From one cultural capital to the next, you can travel from Florence to Rome in 90 minutes – and the journey is one to reserve a window seat for. When you arrive in the Eternal City, save time to soak up centuries – nay, millennia – of history. Rome wasn't built in a day, nor can it be explored in one either. Its attractions are tourist hot-spots for a reason, so we'd recommend pre-booking tours and 'skip the line' tickets if the Colosseum, Roman Forum, the Sistine Chapel, and Galleria Borghese (the gardens are free to enter) are on your hit-list. Entry to the Pantheon, Spanish Steps, and Trevi Fountain is free, but we'd suggest an early morning visit to beat the crowds.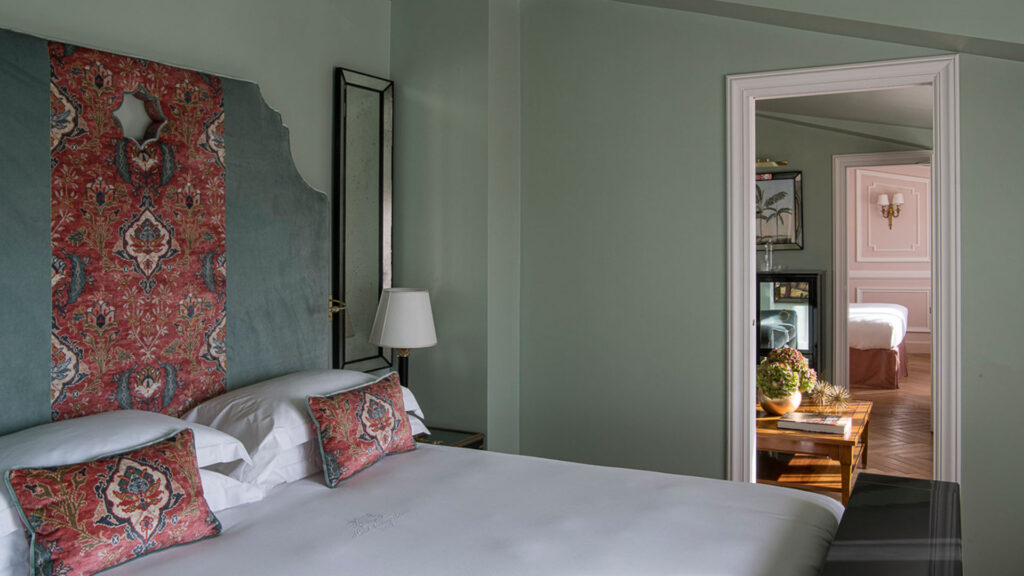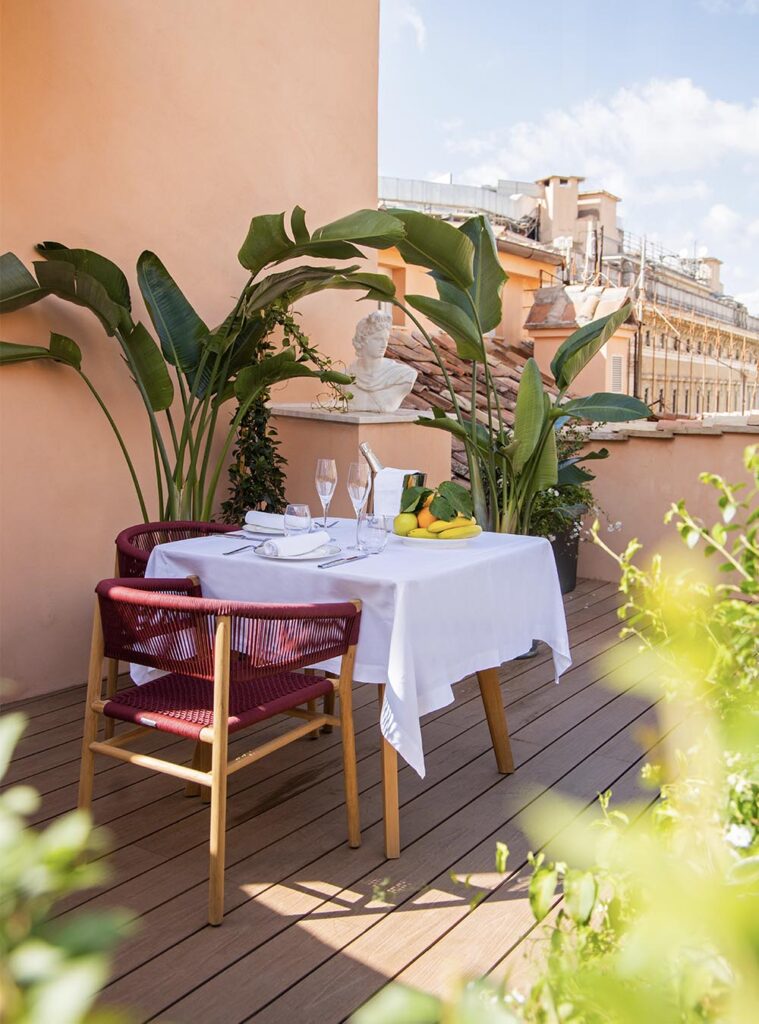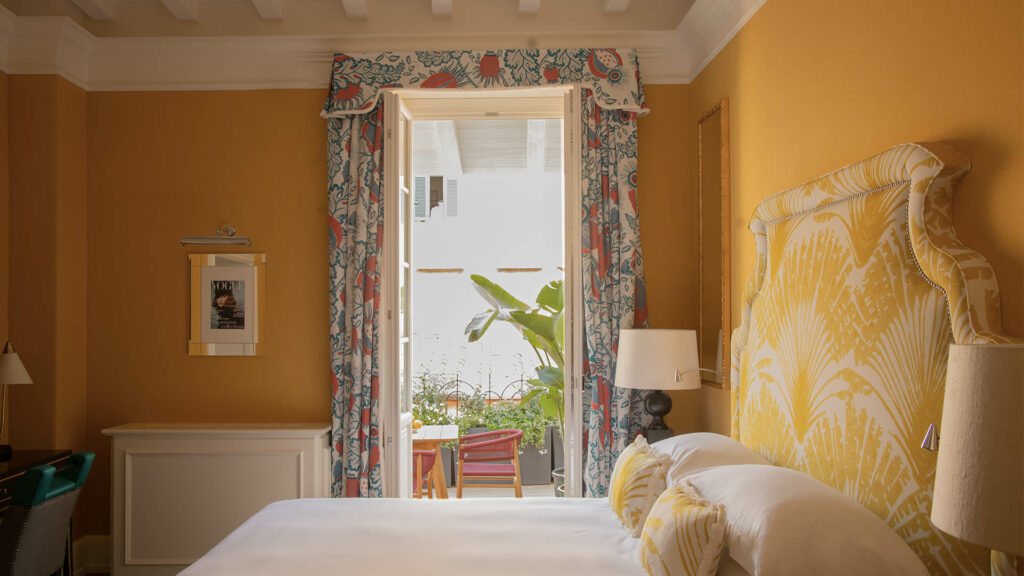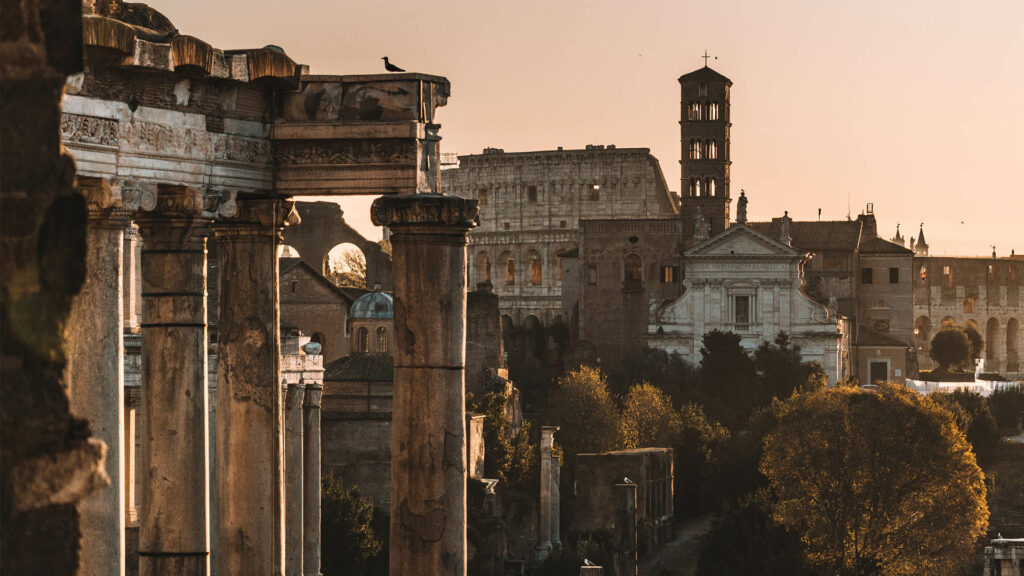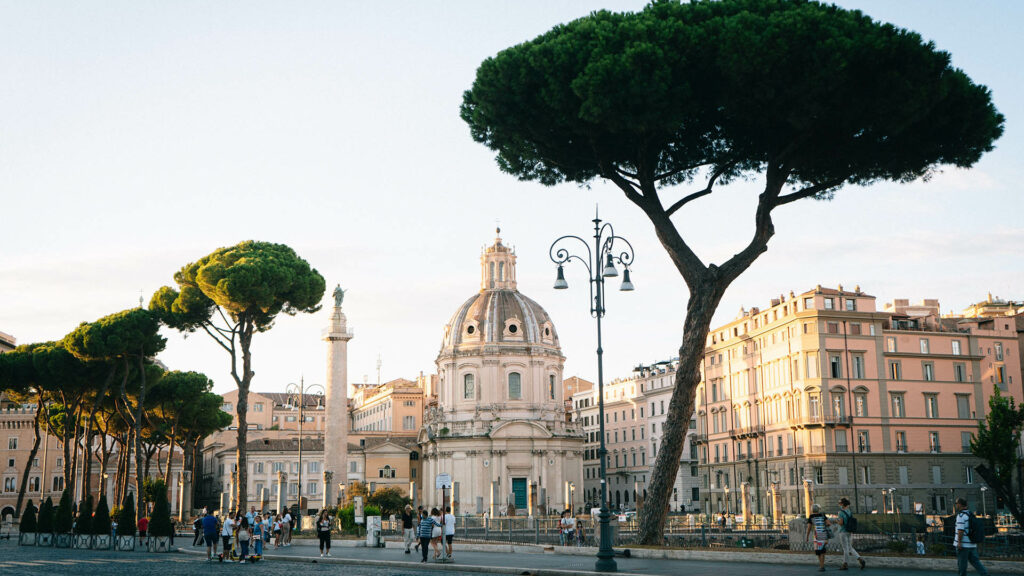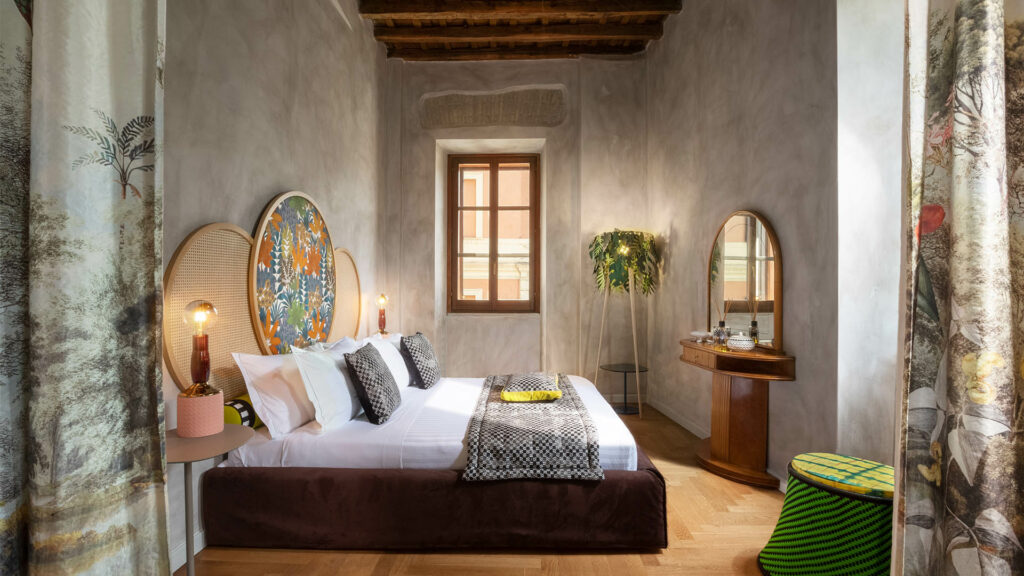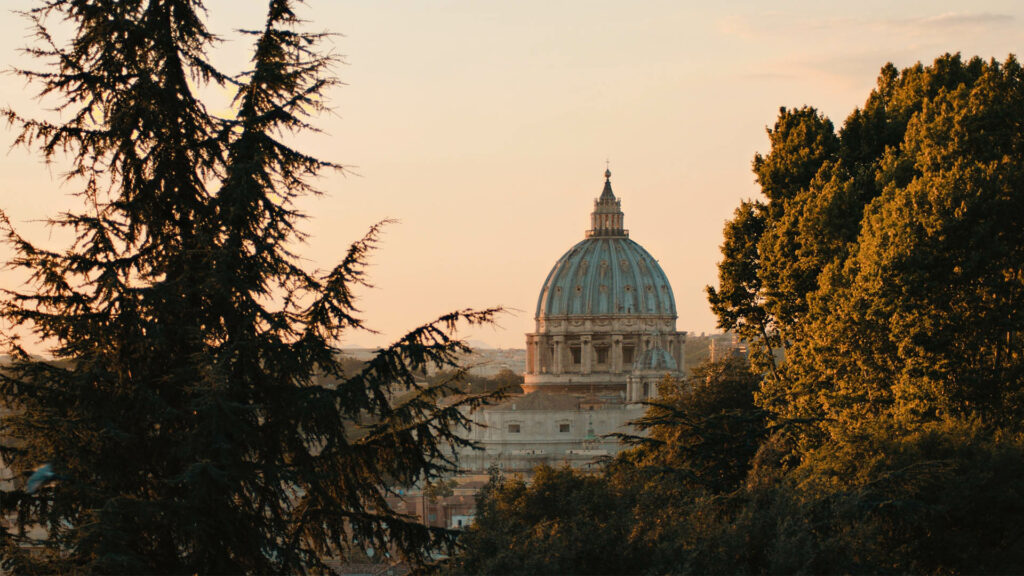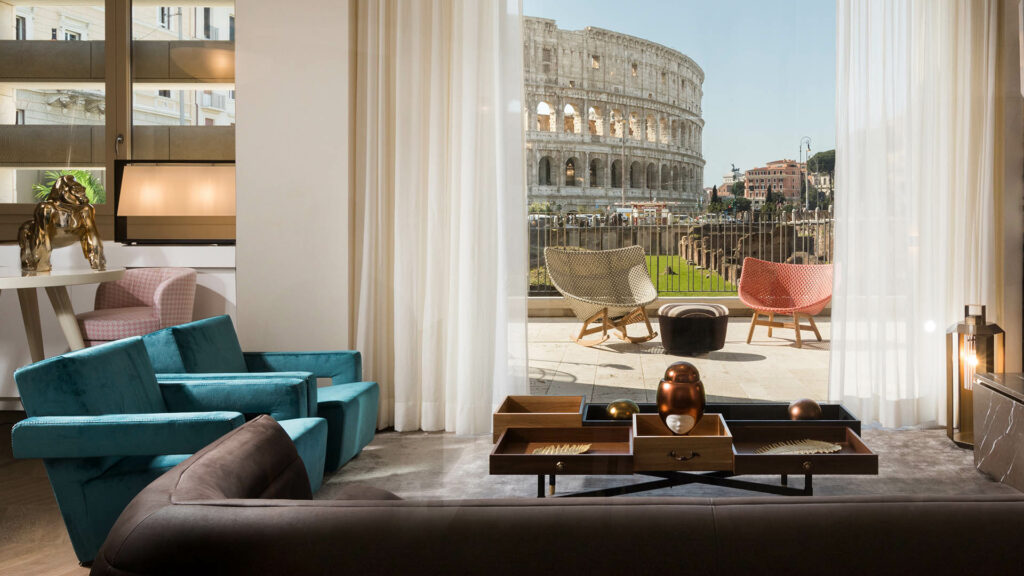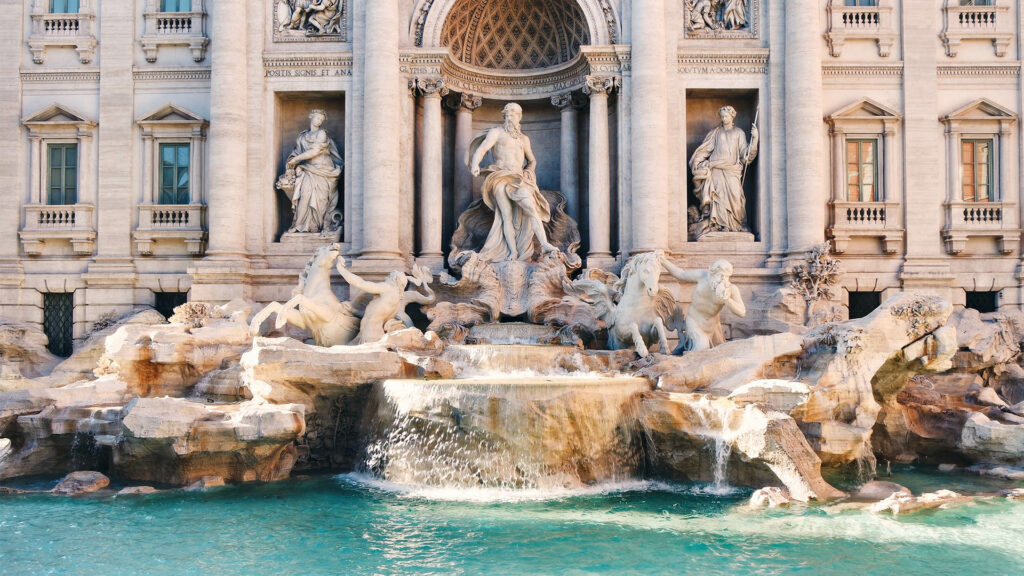 Where to stay: With 11 SLH properties to choose from, you'll be spoilt for choice on where to bed down in Rome. Stylish suites at the iconic Hotel d'Inghilterra have had a recent refresh, and we could wax lyrical about the sumptuous details all the way up to the citrus-scented rooftop terrace (Romantic poet John Keats once called this 16th-century palace home). Sleep next door to the gladiators at Palazzo Manfredi, a 17th-century noble's villa which is directly across the street from the Colosseum (the views are as epic as you'd expect). Whimsically-styled Palm Suite puts any of Rome's 'big five' within a seven-minute scenic stroll, and Maalot Roma – the former residence of opera maestro Gaetano Donizetti – sings with bespoke Italian-made furnishings, and pearly Calagatta Arabescato marble bathrooms.
GRAN FINALE: NAPLES
Last but certainly not least, Naples is a 70-minute train journey from Rome – and gives travellers a taste of southern Italy. Packed with Renaissance cathedrals and churches that house remarkable works of art, Naples is also home to the world-leading National Archaeological Museum, and Teatro San Carlo, Italy's oldest opera house. Work up an appetite exploring the city's historic street markets, where stalls are piled high with jewel-bright fruit and vegetables. Head to the chic Santa Lucia district for fresh seafood, handmade pasta, and slices of authentic Neapolitan pizza.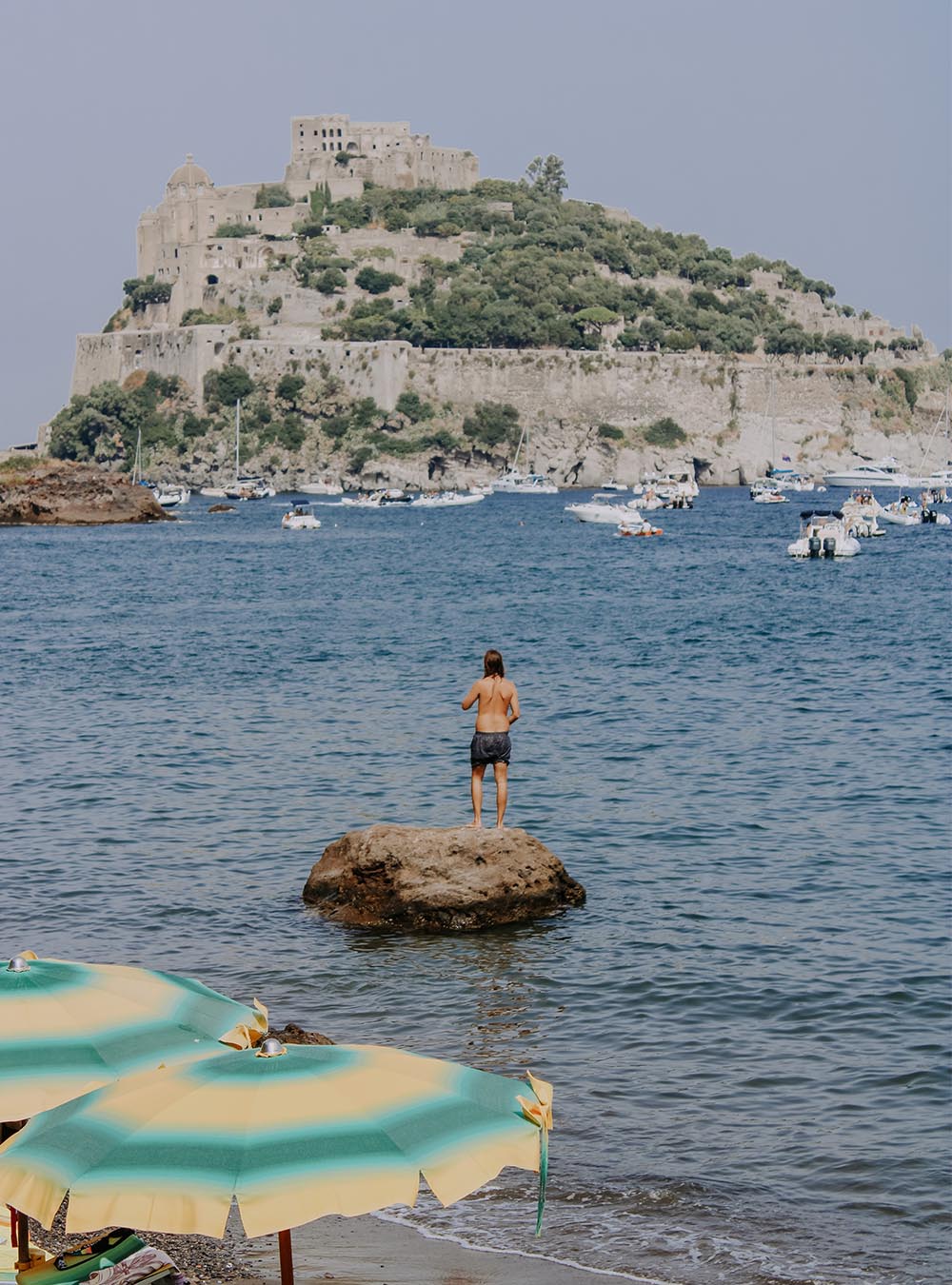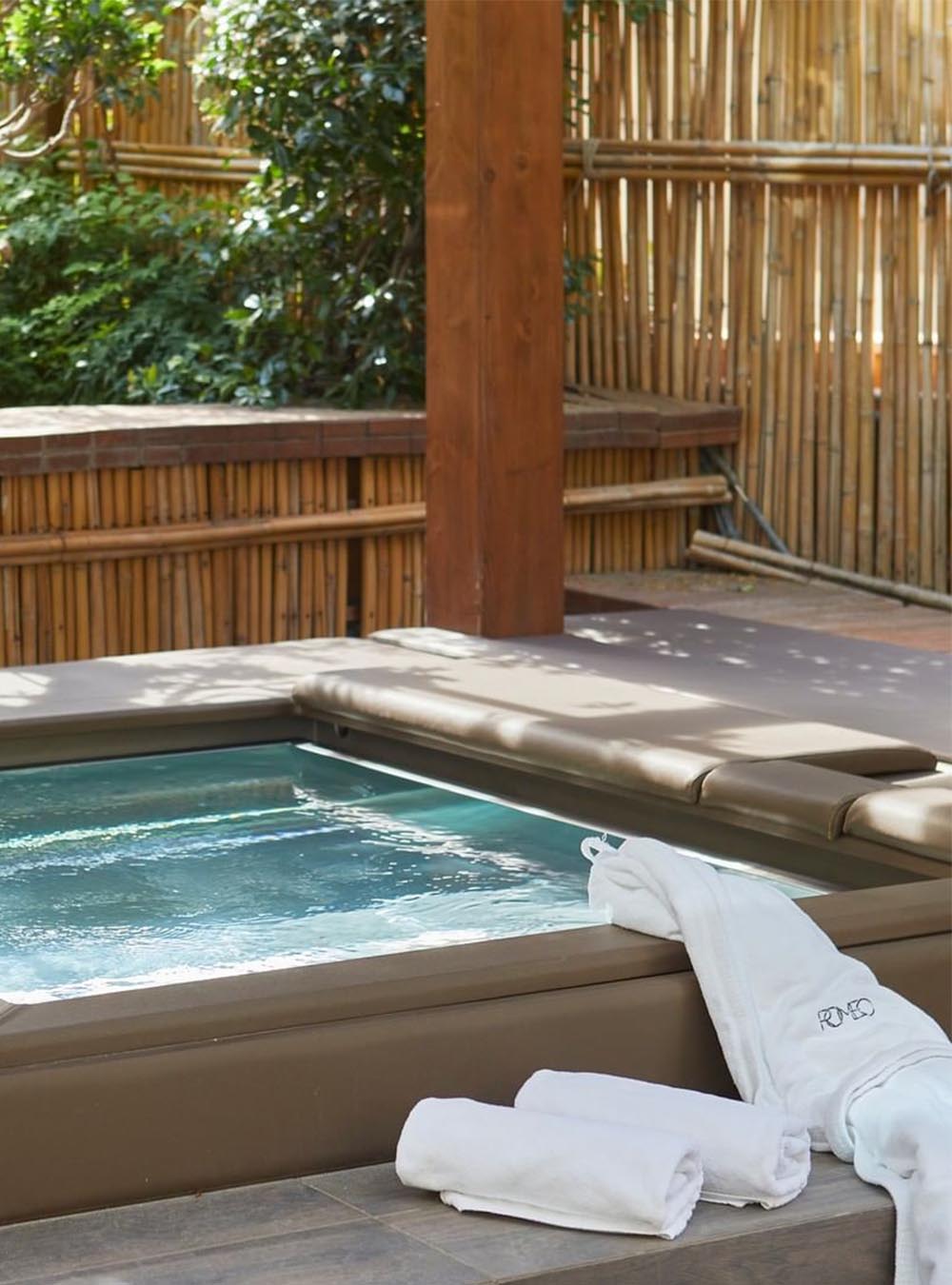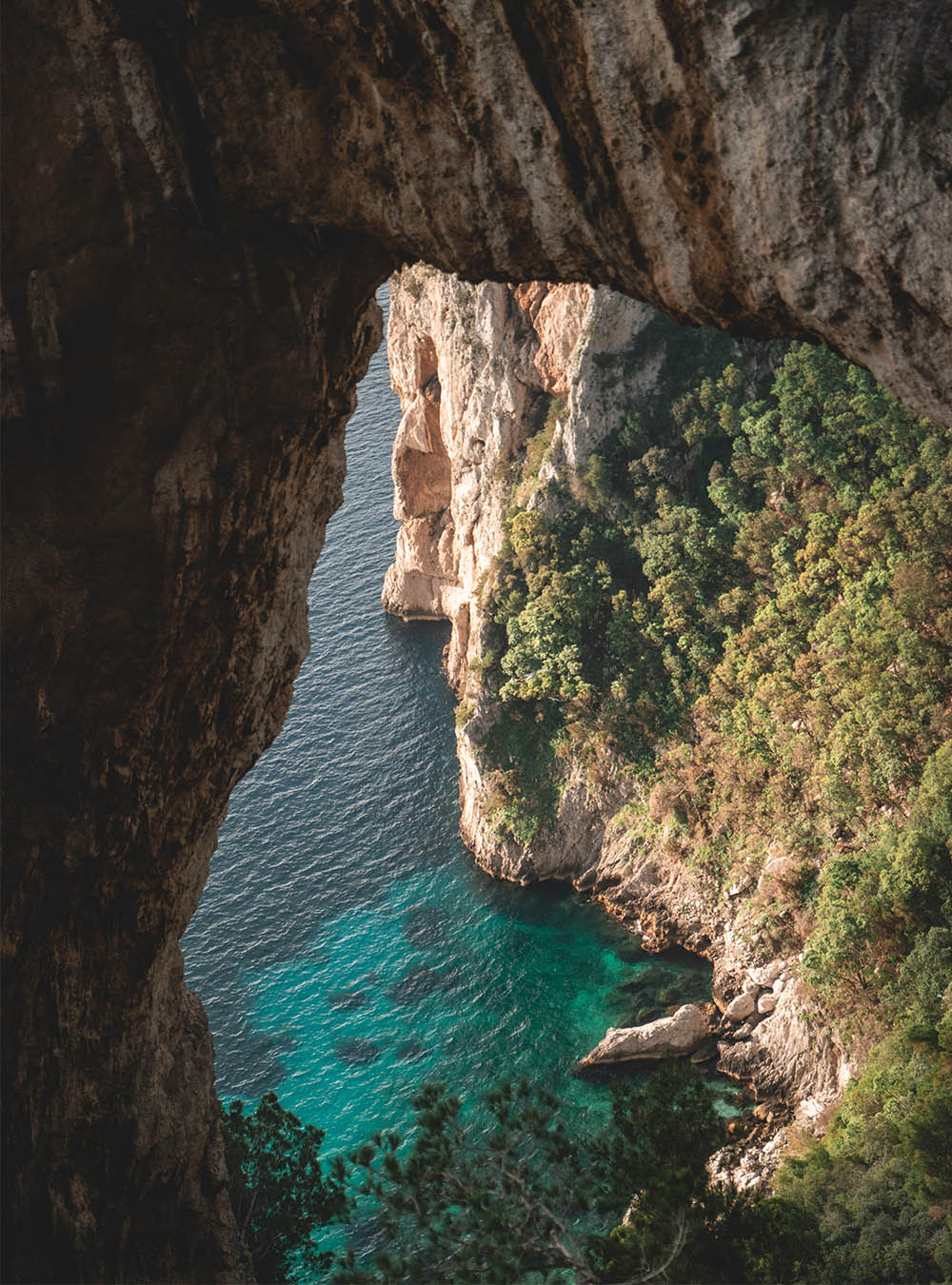 Where to stay: The rooftop pool at ROMEO Napoli is made for horizon-skimming swims – with the island of Capri and Mount Vesuvius as your backdrop. The hotel's waterfront location means day-trips to Capri, Ischia, Pompeii, and the Amalfi Coast are just a boat-ride or vintage-car drive away.
TRAVEL TIPS
Italy's high-speed rail network (Alta Velocità) is now faster, easier, and more relaxing than flying – and there's no luggage weight limits or fees. You'll find discounted tickets when booking around two months prior to travelling, but last-minute options are usually available at the station kiosk during staffed hours (or look out for the red touch-screen machines). Remember to validate your ticket before boarding (to avoid hefty fines), by scanning your ticket or scanning your QR code. You can even travel by train from the mainland to Sicily if you'd like to extend your trip, crossing the Strait of Messinia.
BOOK YOUR BOUTIQUE HOTELS
To book the hotels on this independent itinerary, get in touch with our Voice Reservation Team on 0800 0482 314 (UK) & 1-877-234-7033 (US). You can find a full list of our dedicated toll-free numbers here. We're ready and waiting to plan luxury adventures 24 hours a day, seven days a week. So whenever inspiration strikes, just get in touch.