Bed down at Ballymaloe House, the birthplace of modern Irish cuisine in idyllic East Cork
Just a stone's throw from the renowned Ballymaloe Cookery School, Ballymaloe House Hotel immerses foodies and nature lovers in the beautiful, bountiful delights proffered by 300 acres of working farmland, woodland walks, and kitchen gardens. For over half a century, the agriculturally-minded Allen family have shaped the Irish farm-to-fork food scene, with an emphasis on fresh, home-grown produce. Here, we give you a taste for Irish country house cooking, and tuck into the heart-warming story behind Ballymaloe's historic, wisteria-clad walls.
Firmly rooted in its farming origins, Ballymaloe House was run as a family home and working farm for the best part of two decades by Ivan and Myrtle Allen, who produced their own milk, butter, cream, eggs, home-raised pork and veal, as well as fruit and vegetables. The natural next step was to open a restaurant – and in 1964, Myrtle rolled up her sleeves, scrubbed down the kitchen table, and began cooking on her AGA with the help of her husband, daughter Wendy, some local friends, and their shepherd Joe Cronin, who swapped his crook for cocktails and became Ballymaloe's first bartender.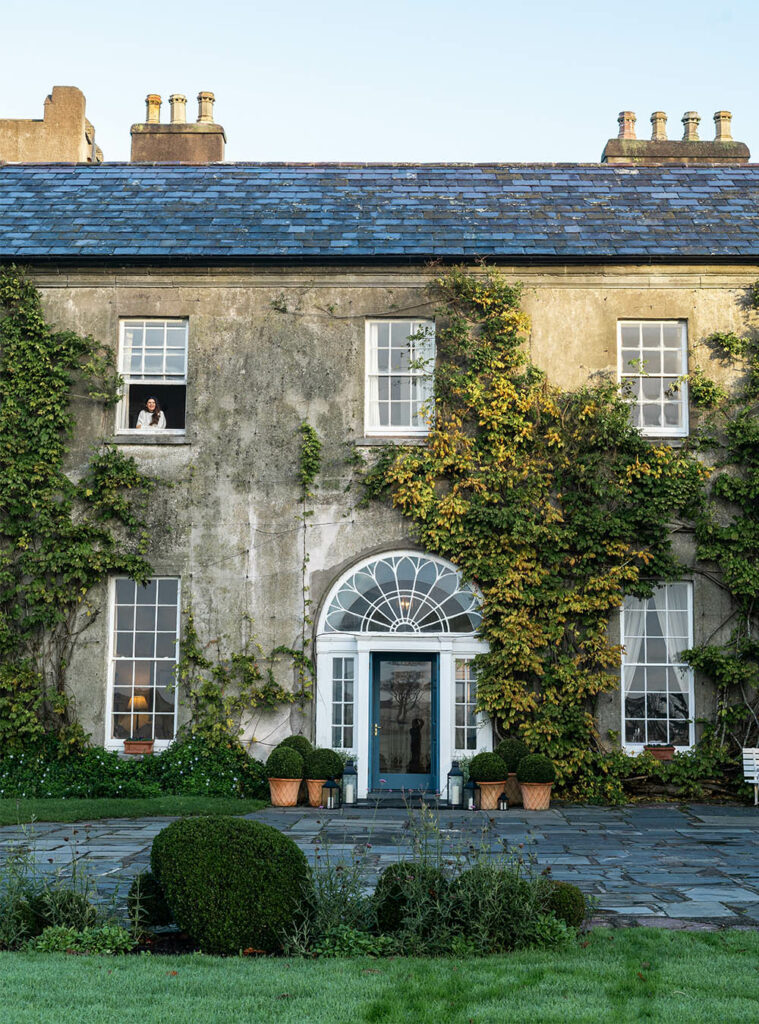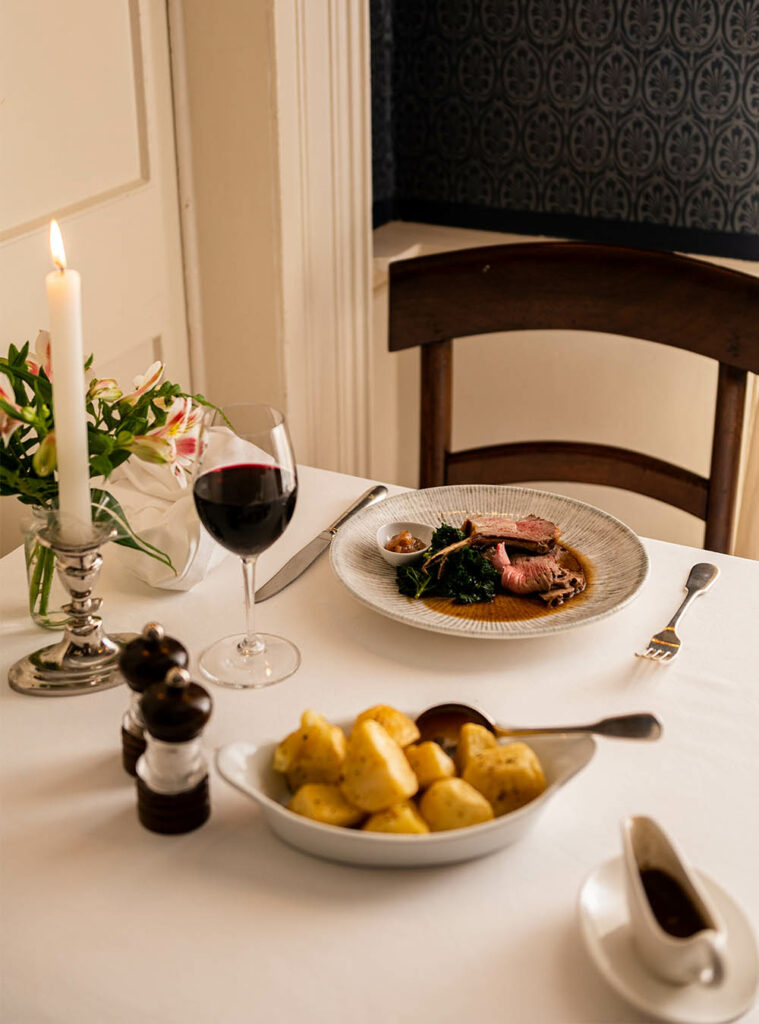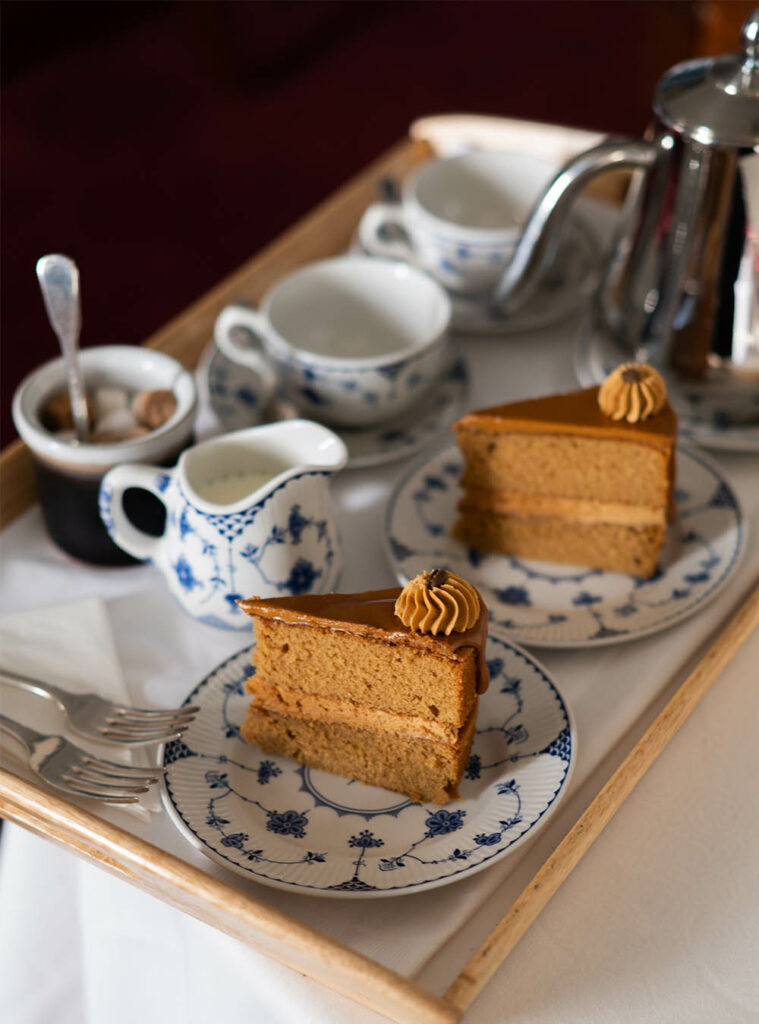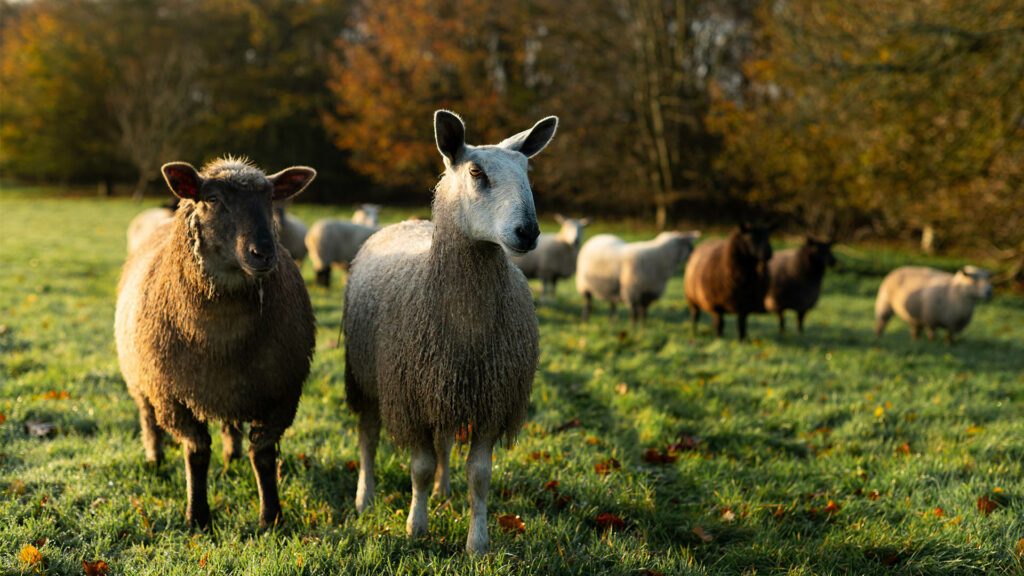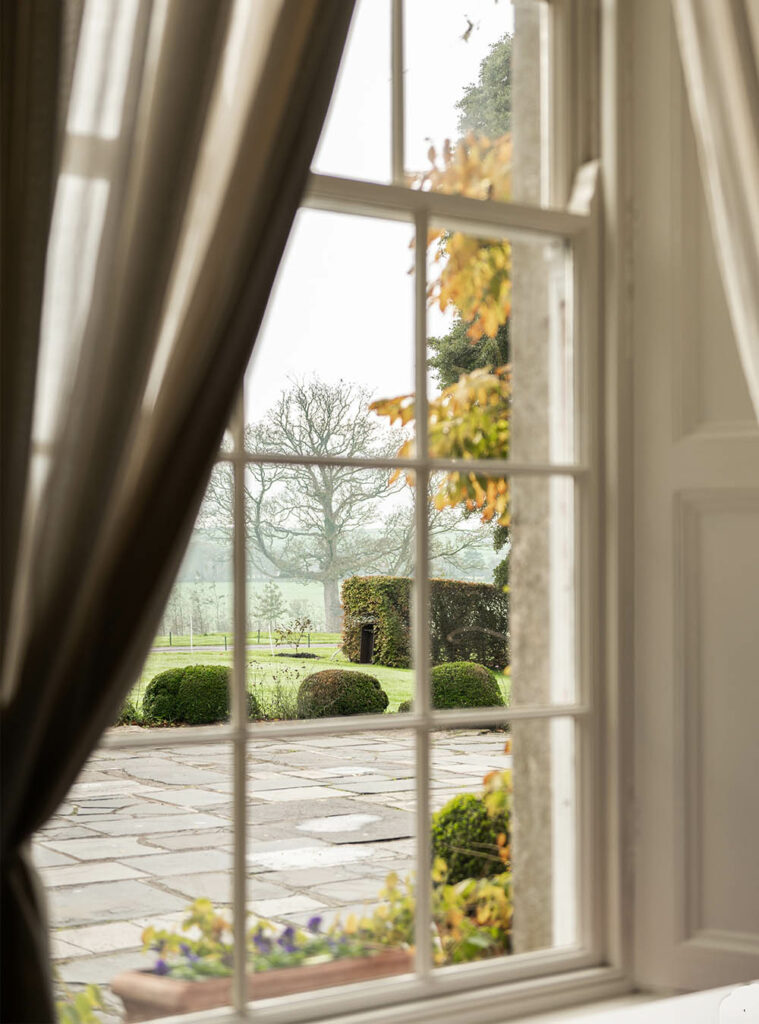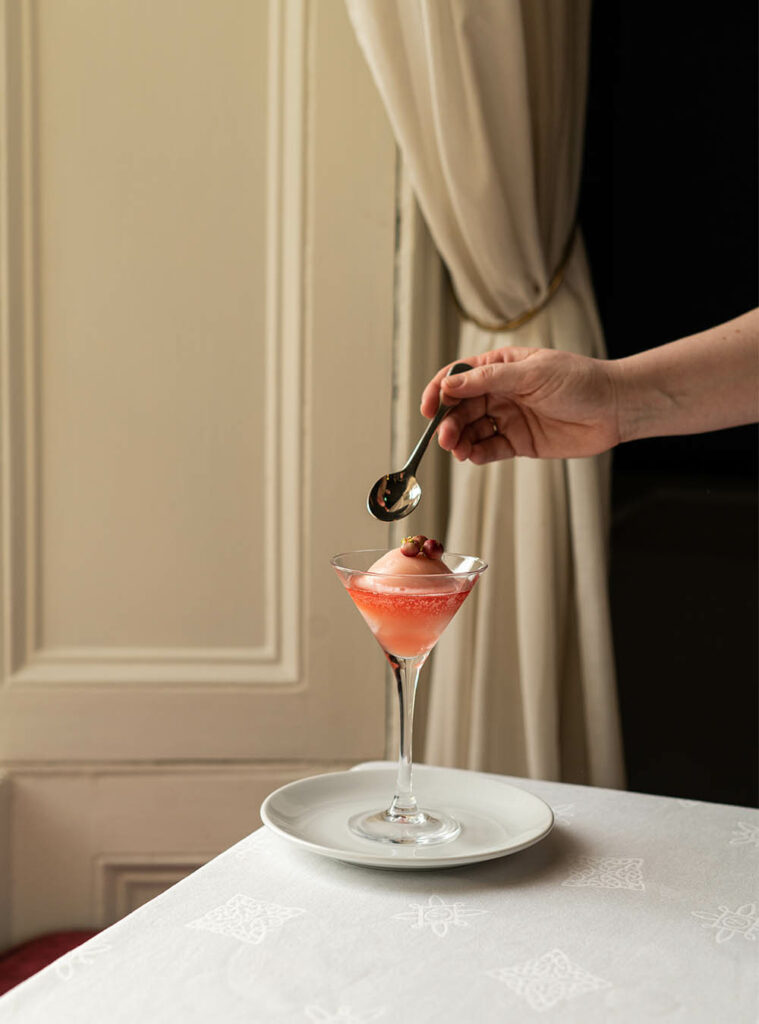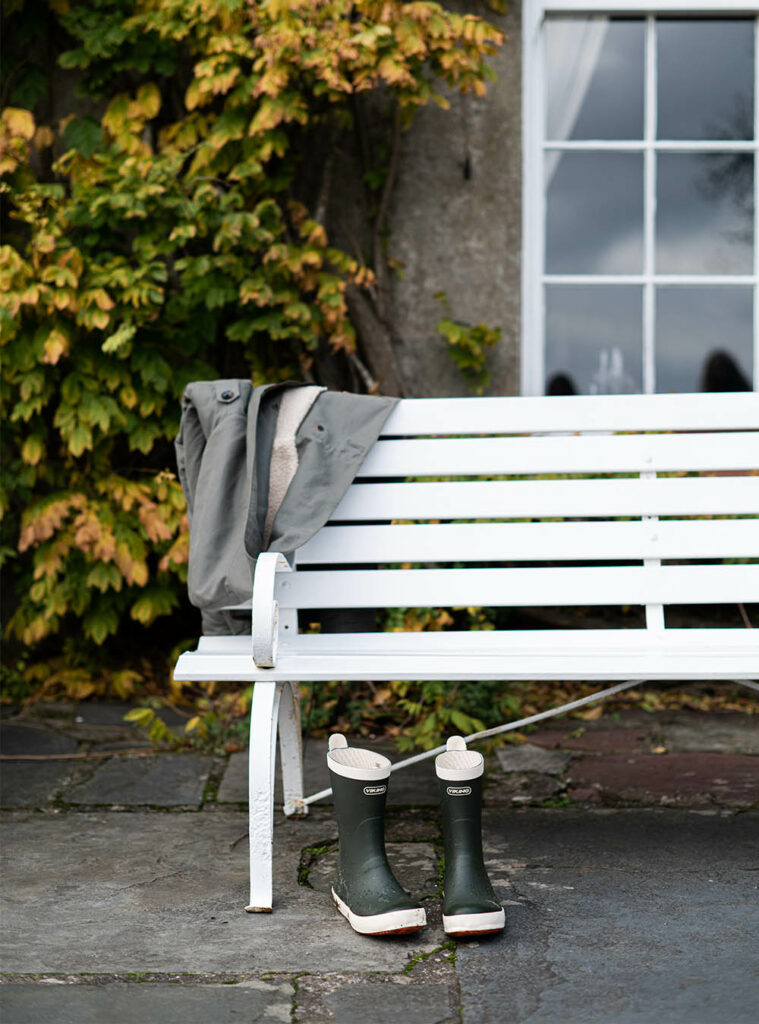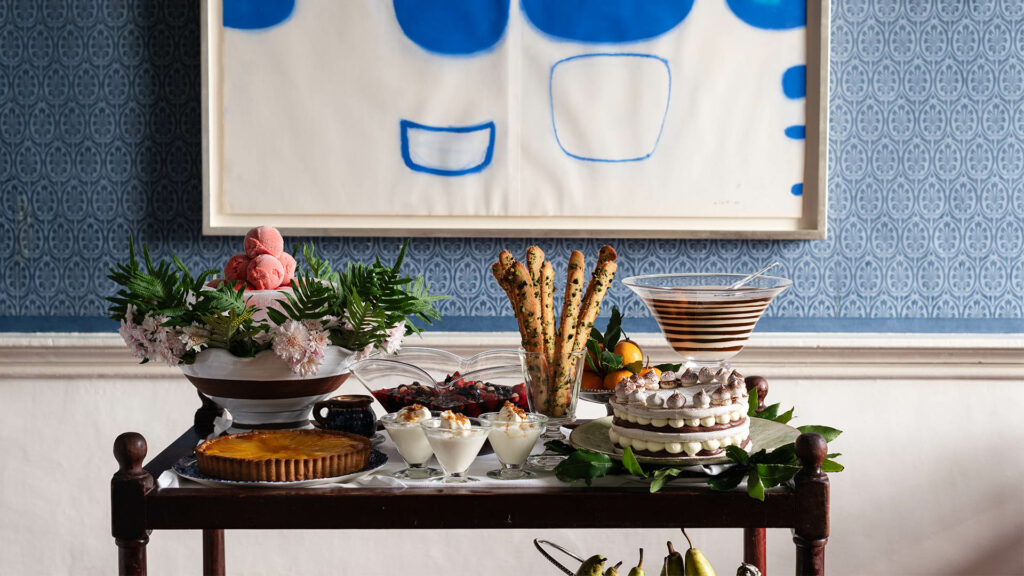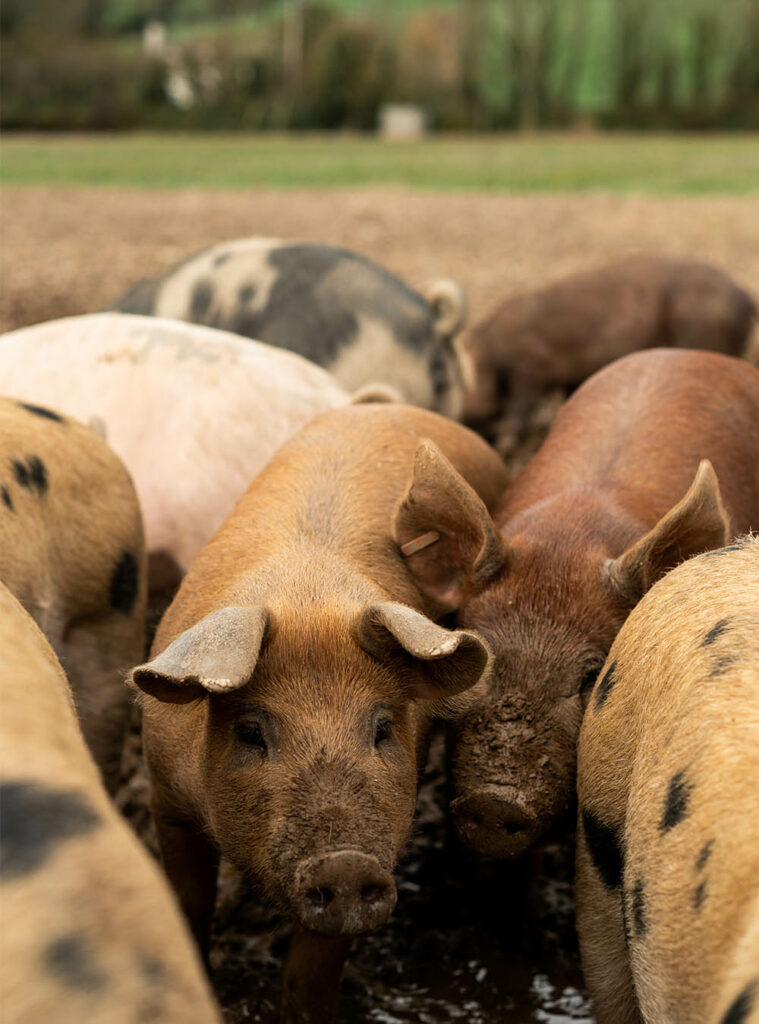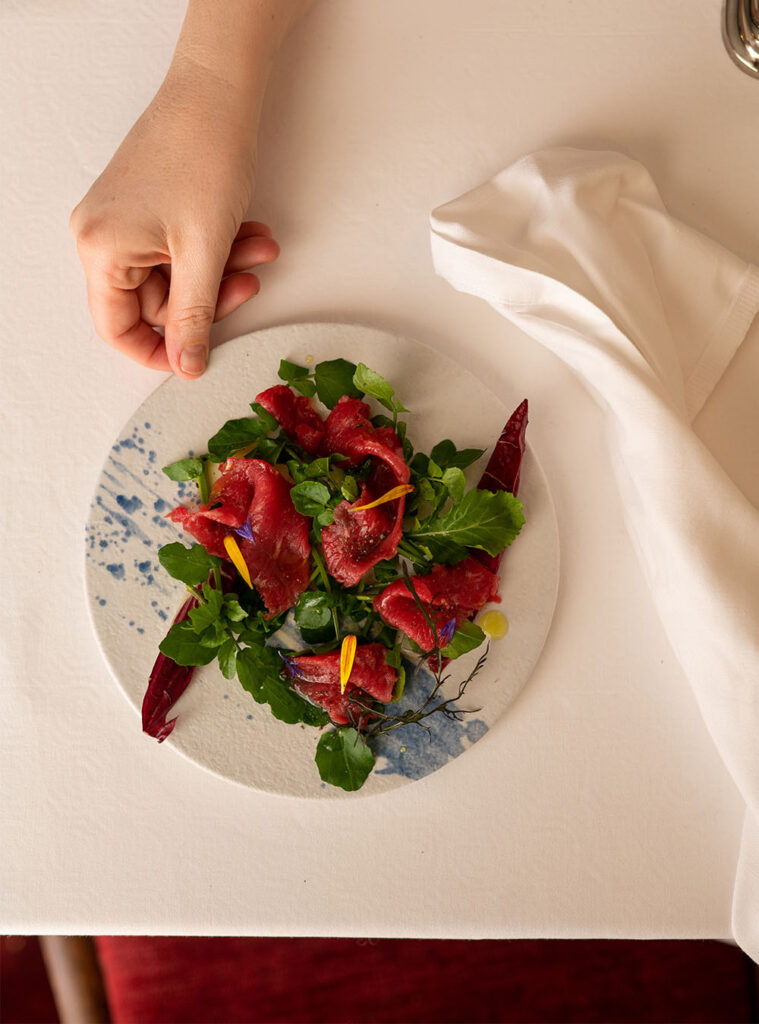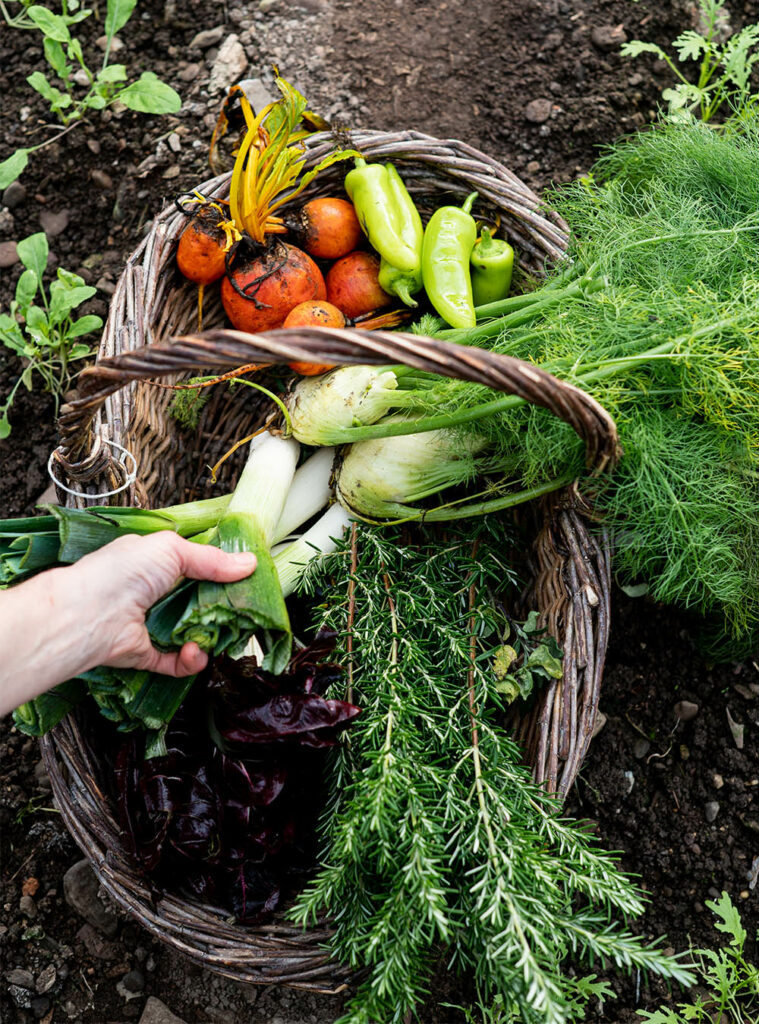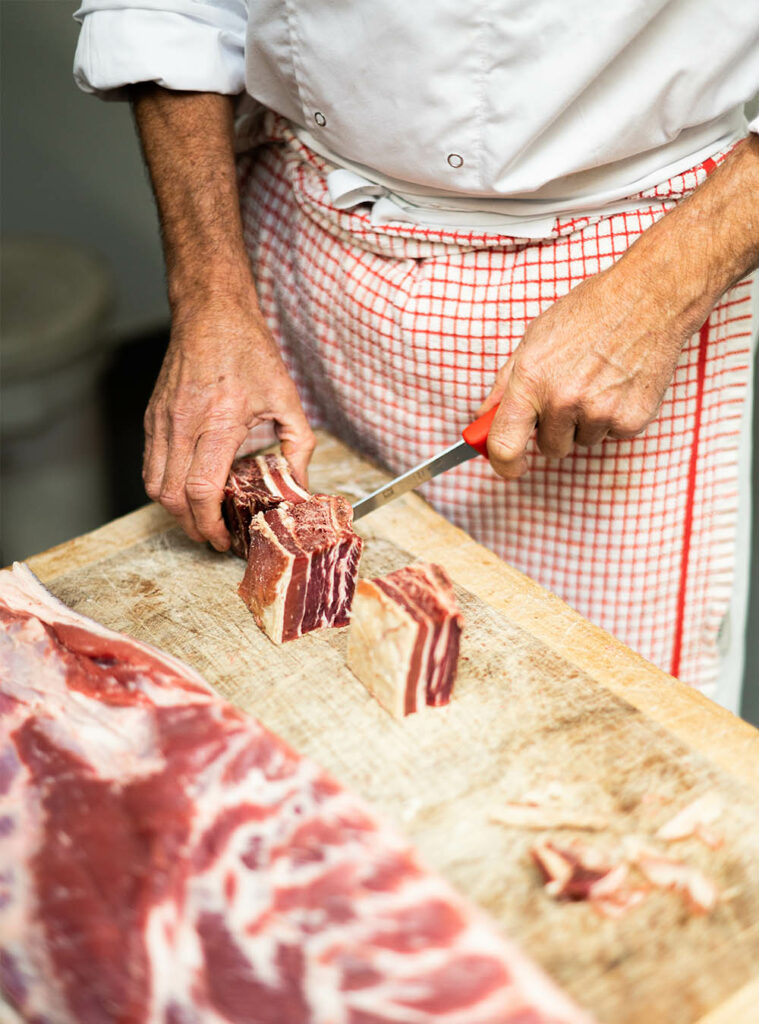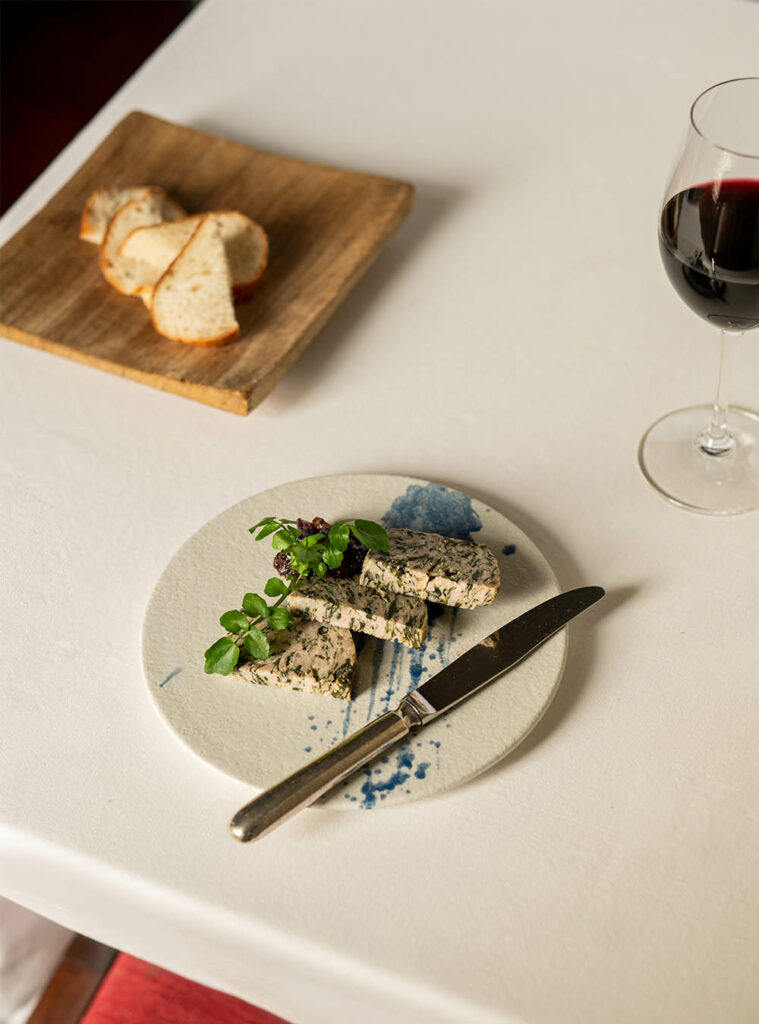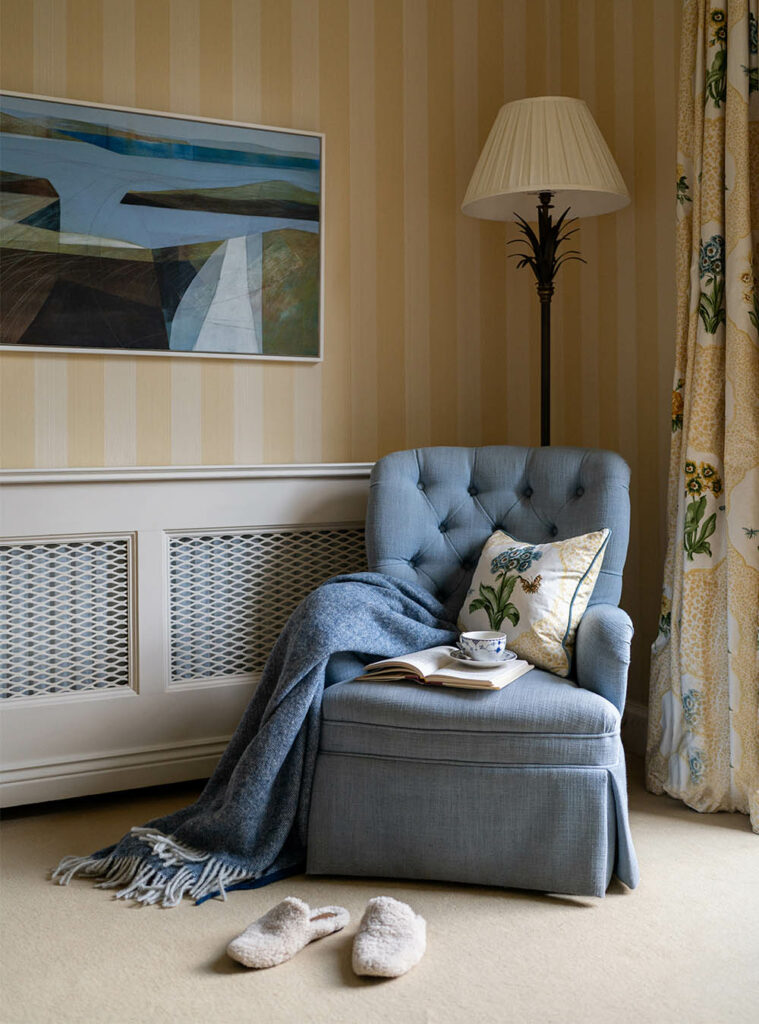 "On a winter's day I sat by the fire alone and wondered what I would do in this big house when they were all grown up - then I thought about a restaurant.

Myrtle Allen
The dishes were home-cooked, and made wonderful use of the farm's ingredients, supplemented by local suppliers – Ivan made daily trips to Ballycotton to collect the catch-of-the-day from fresh-off-the-boat fishermen, while local beef and lamb came from Mr. Cuddigan, the butcher in Cloyne. Myrtle also encouraged local farmers' wives to bring in their surplus produce, and local children could earn their pocket money by gathering blackberries, elderflowers and watercress for the Ballymaloe kitchen.
The flourishing restaurant went from strength to strength, but never strayed from its farm-to-table ethos. Today, chefs still draw up the lunch and dinner menu depending on what comes in from the garden, farm, local suppliers, and the boats at Ballycotton. Freshly picked fruit and vegetables are sent up each morning from the gardens – including herbs, edible flowers, soft fruits and apples from the walled garden, as well as onions, potatoes, kale, cabbage and salad leaves. Endearingly, the rhubarb plants originally come from the walled garden of Mrs. Allen's childhood home in Cork.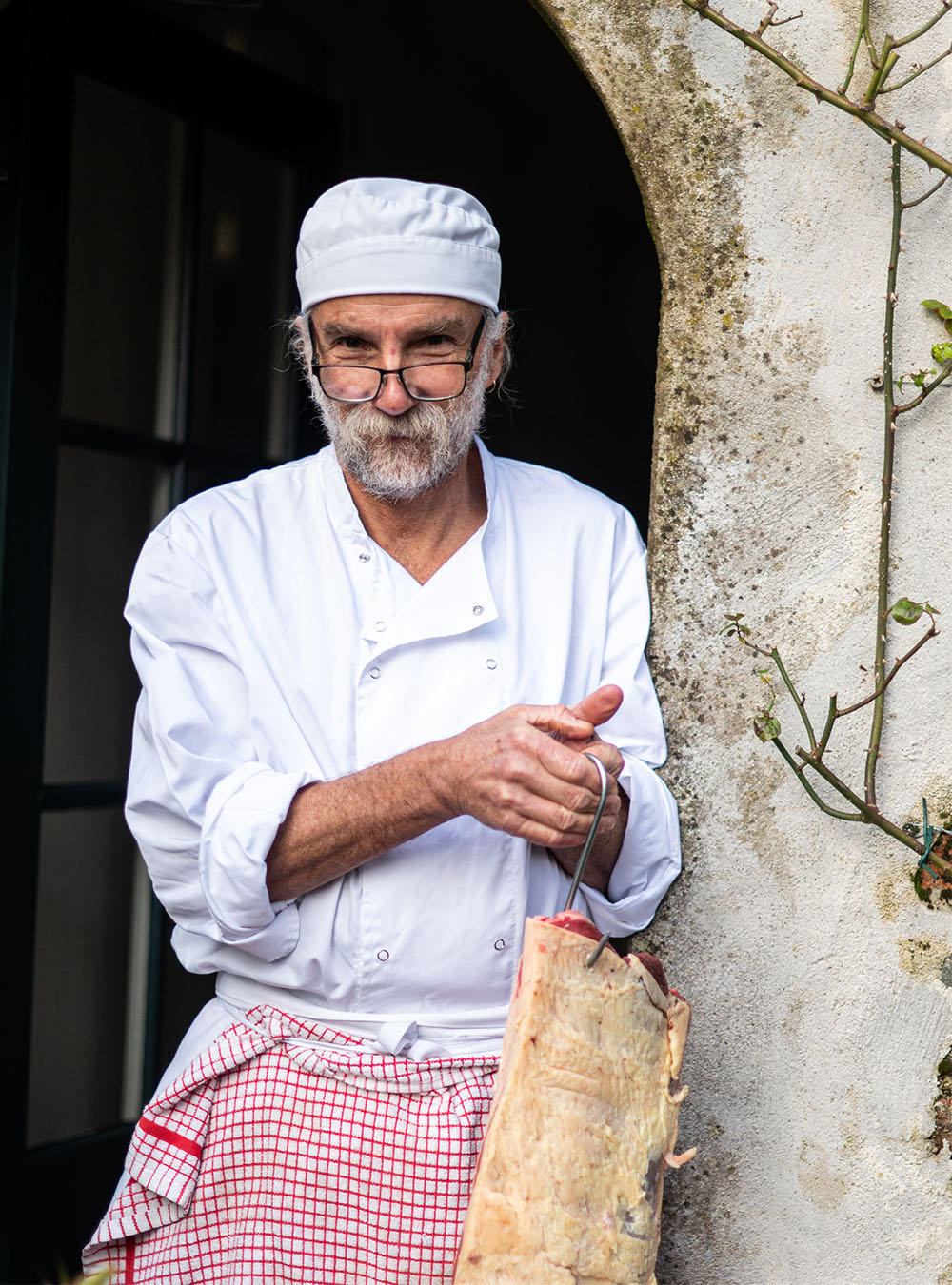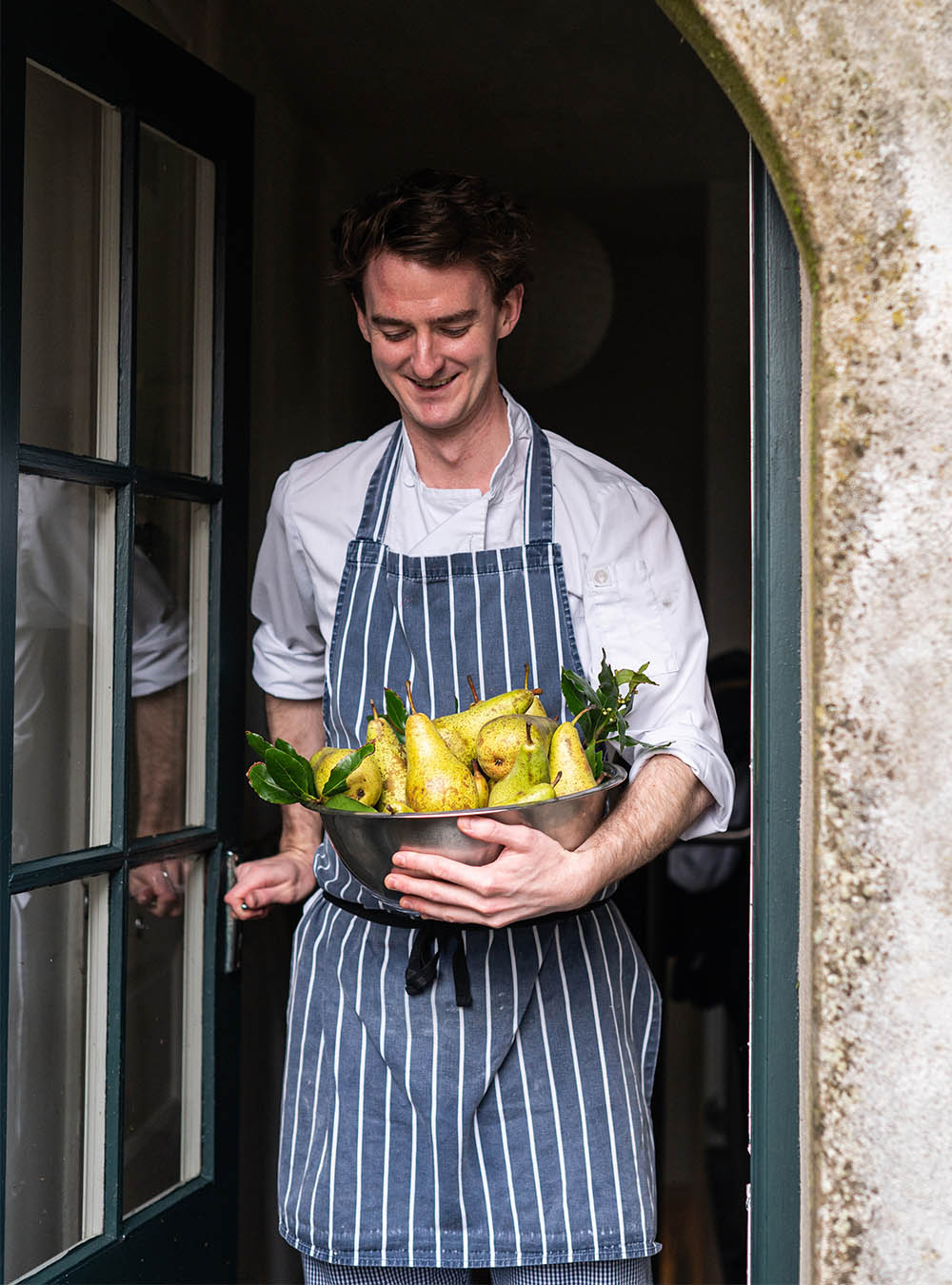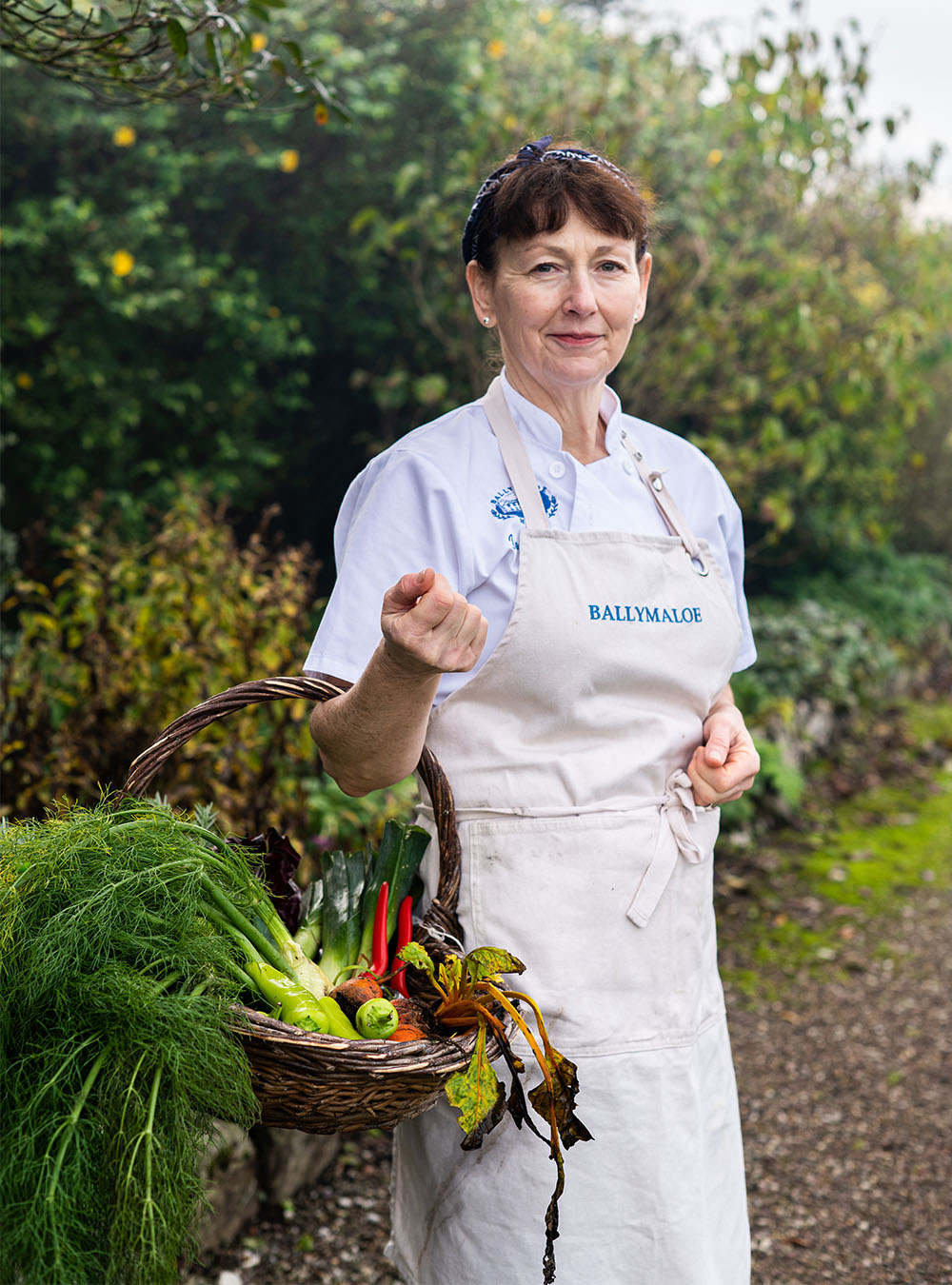 There is also plenty in store for those with a sweet tooth – diners can sample a daily array of seasonally-inspired treats by acclaimed pastry chef JR Ryall (pictured above in the striped apron), which are wheeled through the dining room on a vintage dessert trolley. From the show-stopping Irish Coffee Meringue Gâteau to the retro Ice Cream Bomb, enthusiastic bakers can also attempt to make some of the magic at home, following the recipes in Ryall's recently released book, Ballymaloe Desserts: Iconic Recipes and Stories from Ireland.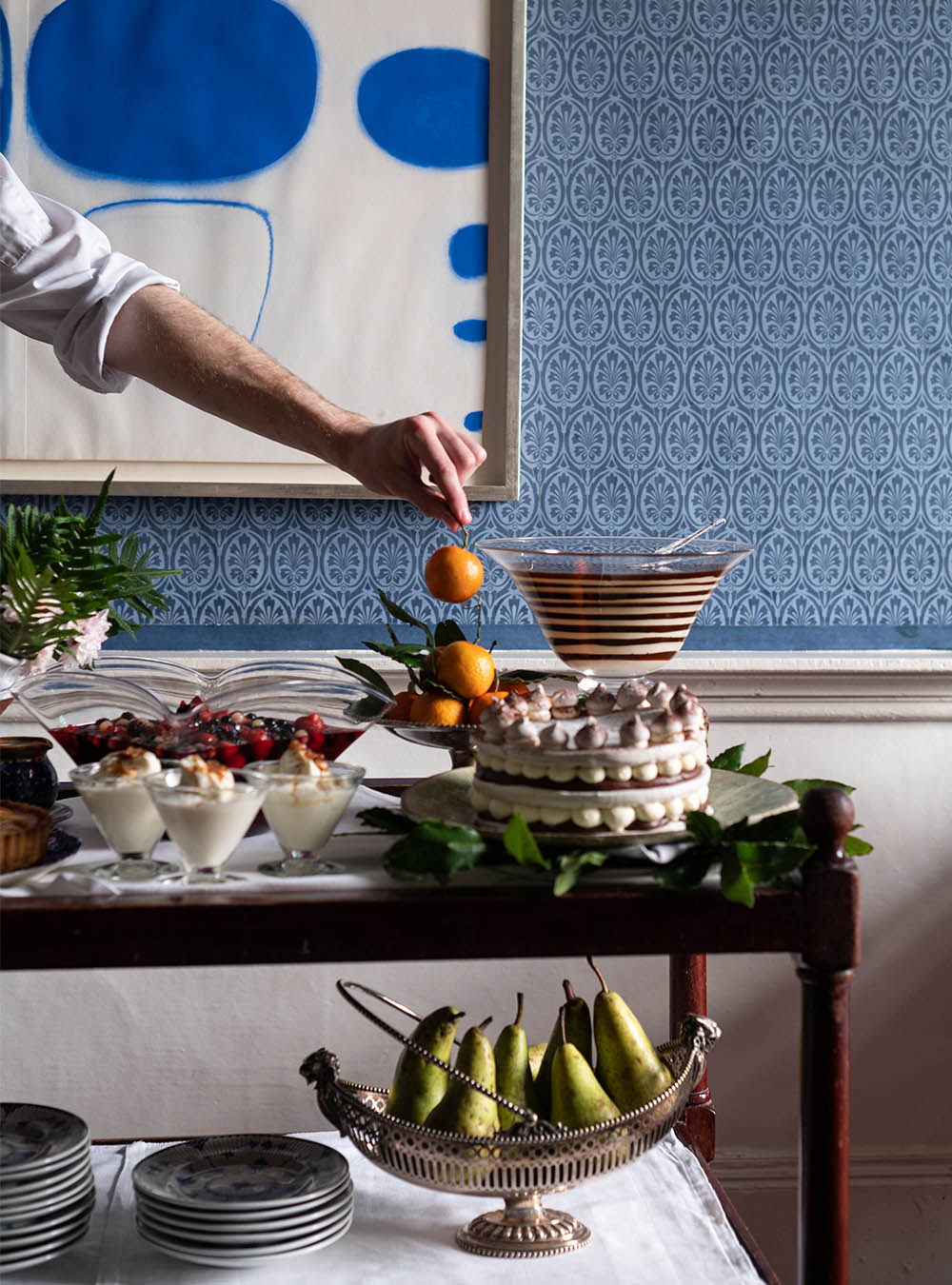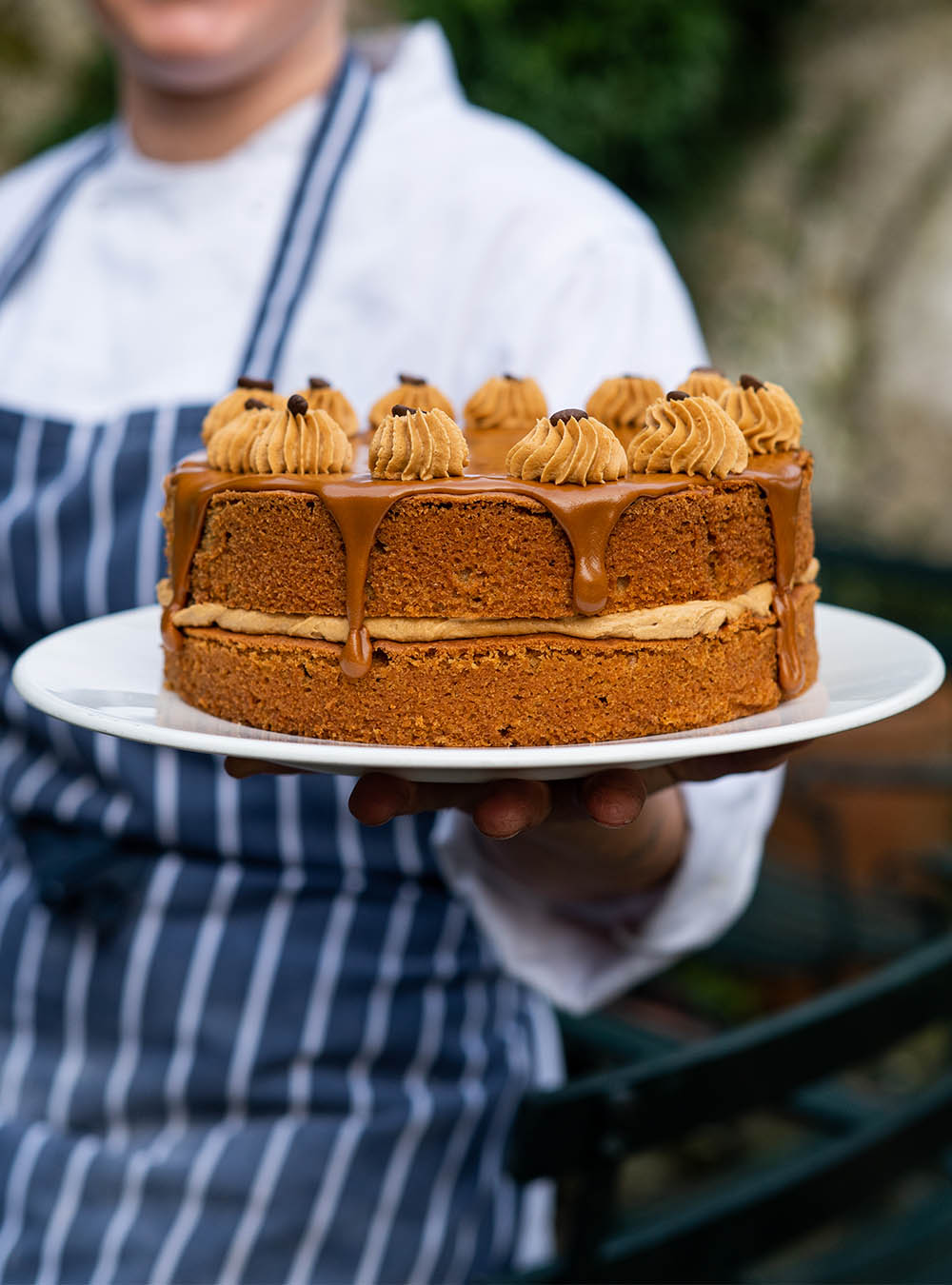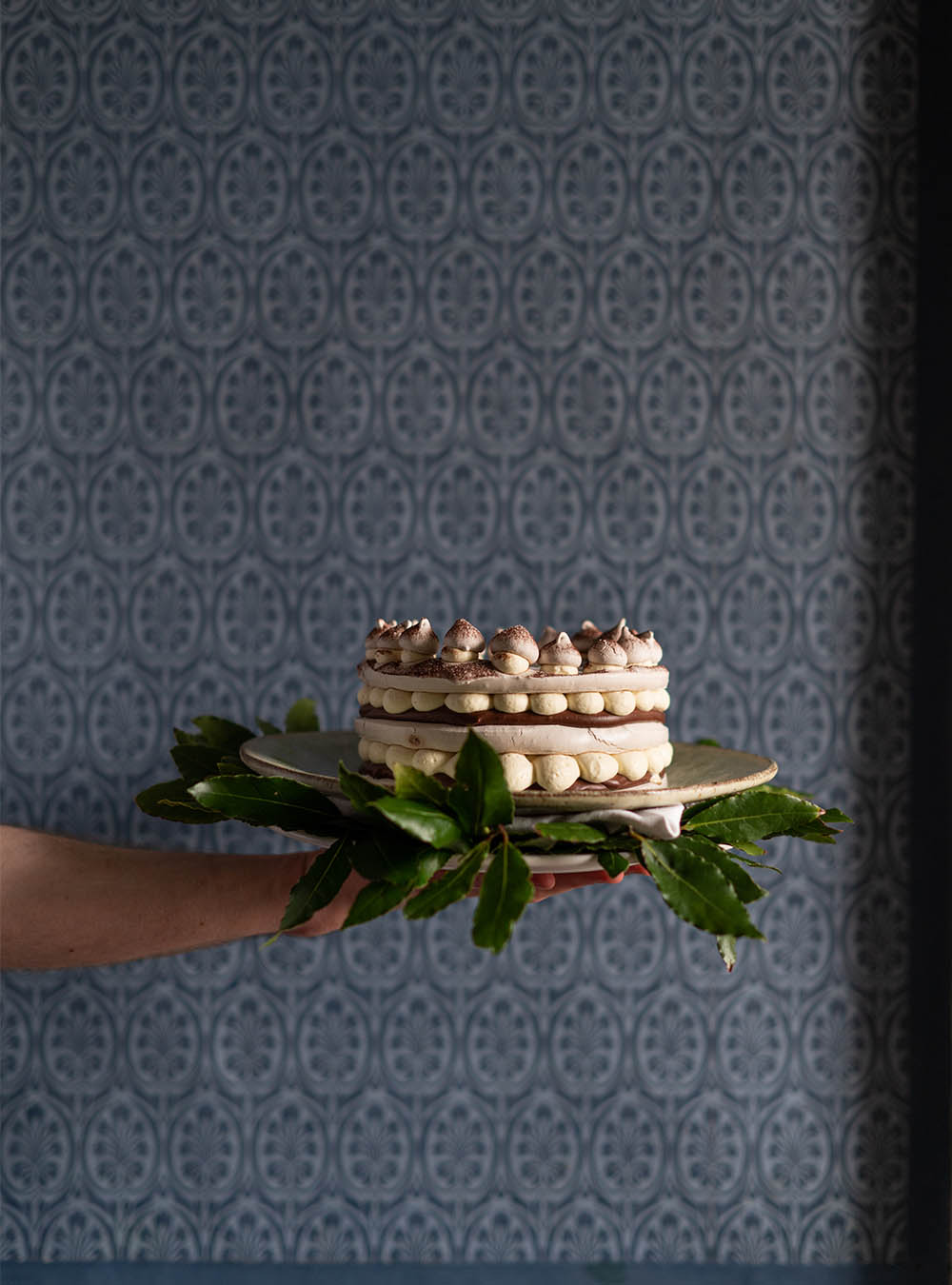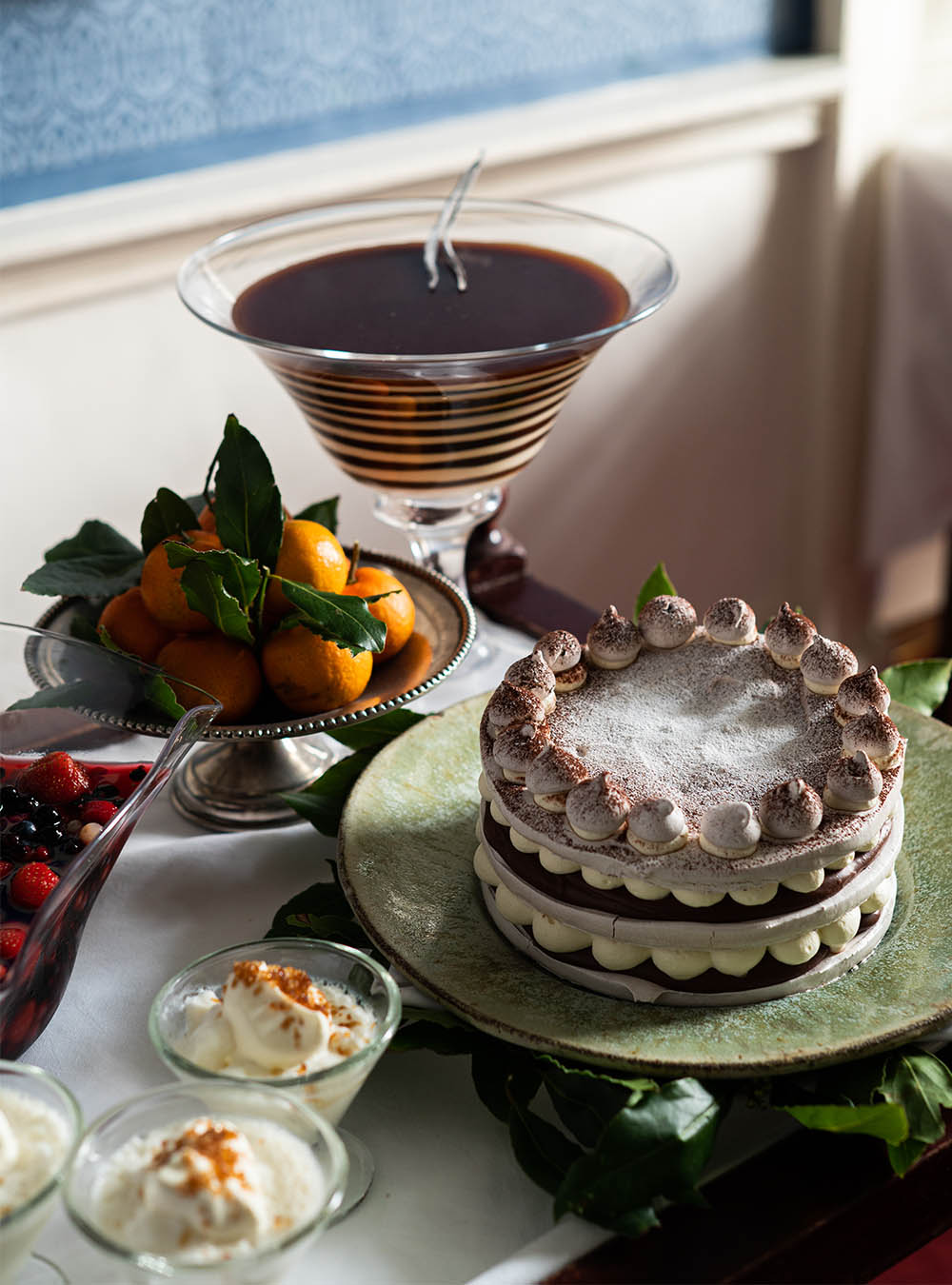 "When planning what desserts to serve on the sweet trolley at Ballymaloe, I use a simple template. There are always five desserts that change each day, each fitting a category; the combination of dishes should strike a balance of flavour, texture and aesthetics; and one dessert will always contain chocolate. This template has been used to plan almost every dessert trolley since the restaurant at Ballymaloe opened its doors.

JR Ryall

Pastry Chef
Home-grown, locally produced, non-intensive, free-range, and organic are all words which make up the Ballymaloe food language, which encourages diners to ponder the provenance of their plate and savour the simple pleasures of this sustainably-run estate. This Considerate Collection property has continued to research and embrace green initiatives over the years, including an annual tree-planting project, sponsoring BirdWatch Ireland's 'Irish Garden Bird Survey', and designating much of the land for rewilding with bird and bat boxes throughout its woodland. Guests can join the friendly groundsman Tobias Pedersen for complimentary biodiversity tours each week, while making use of the hotel's two electric vehicle chargers and bicycles to explore.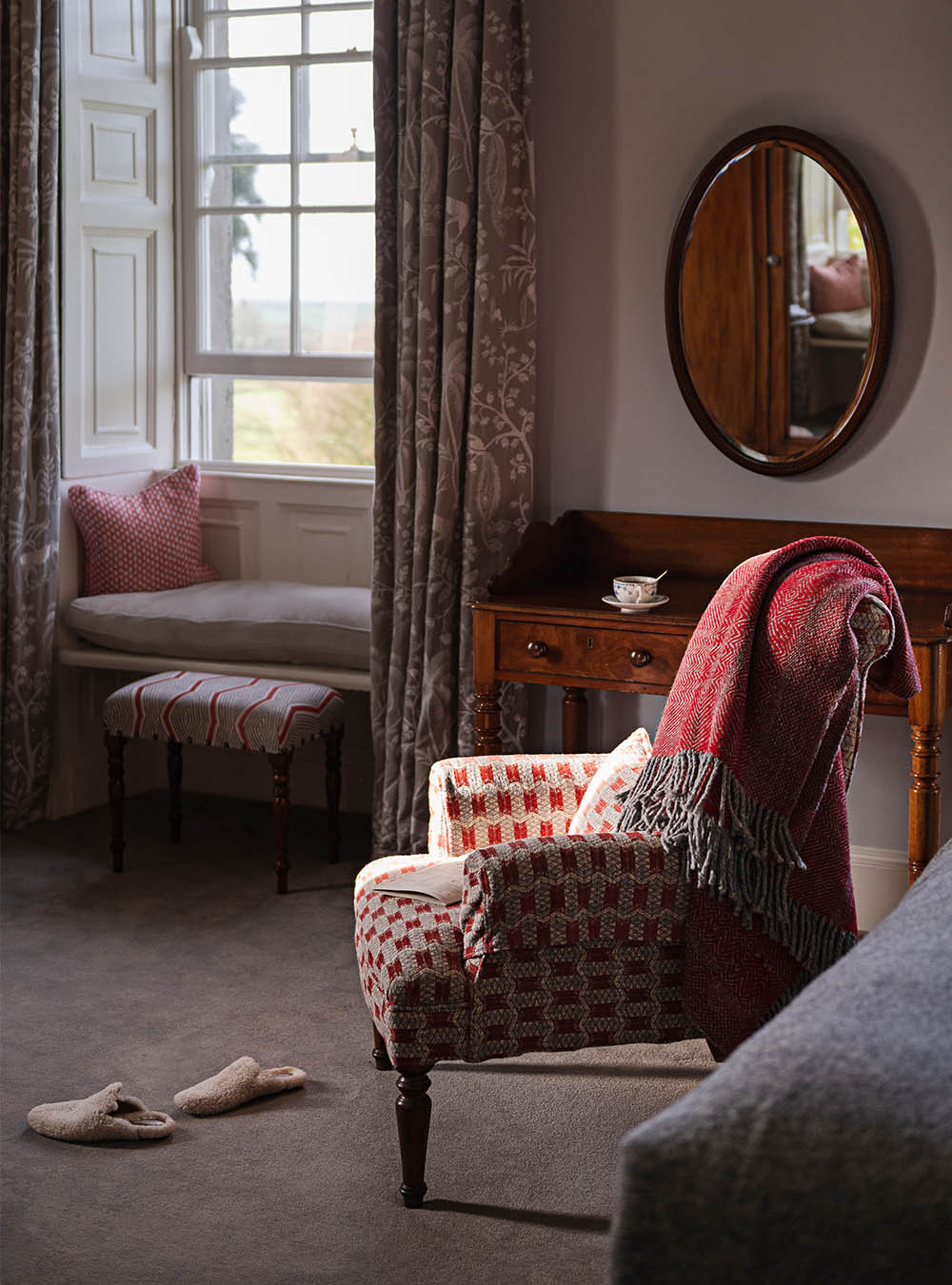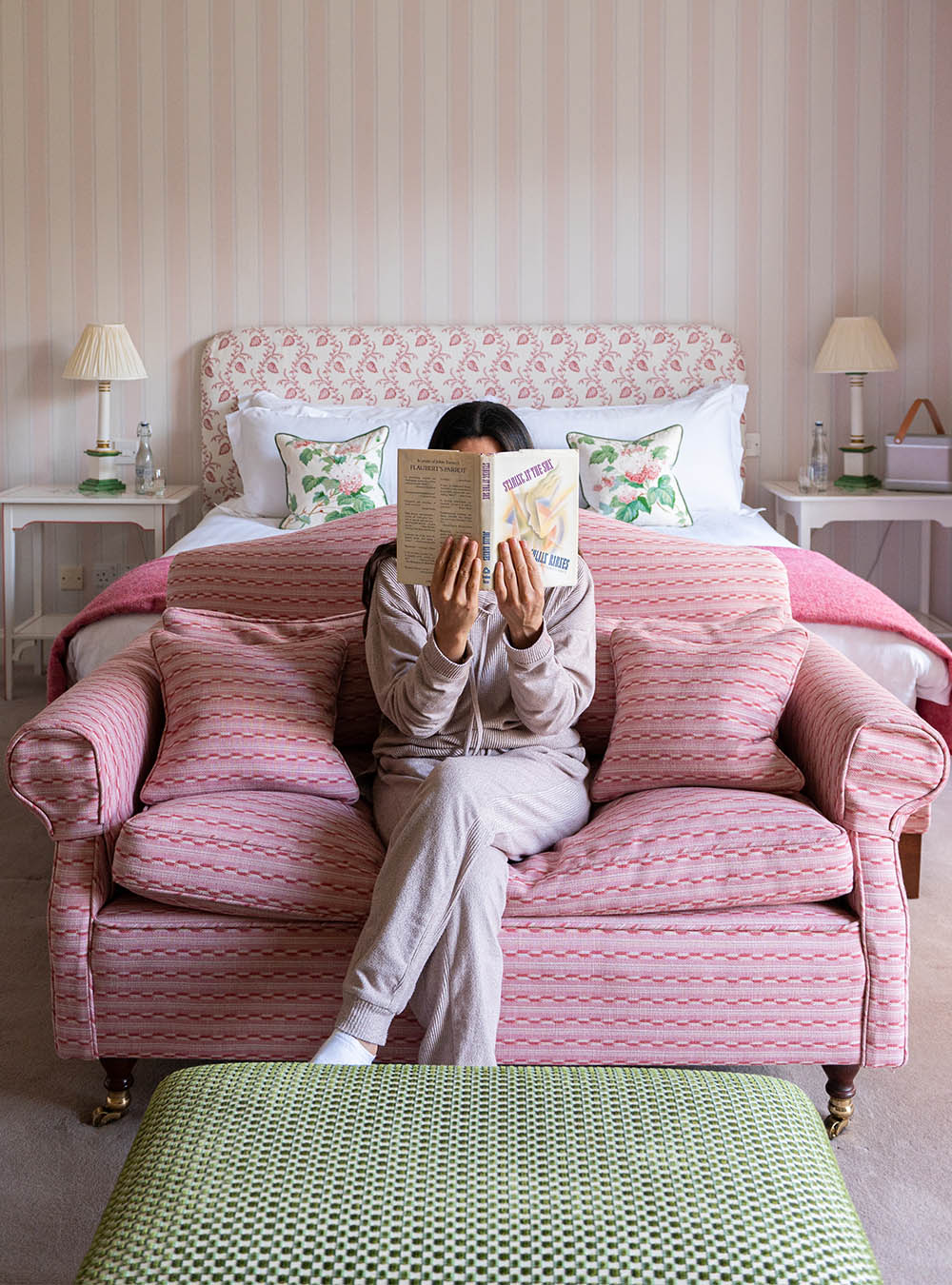 Indoors, the bedrooms are brimming with character with sweeping views across the rolling countryside – each lovingly decorated space ties together luxurious furnishings and seasonal fresh flowers, bringing the aromas of the garden inside. Well-rested and impeccably fed visitors will soon discover that Ballymaloe House is a feast for the eyes as much as the soul.