The best boutique hotels to book for a planet-friendly holiday
Planning an eco-conscious break might not be as difficult as you think, especially when you choose a hotel which does a lot of the sustainability heavy lifting for you. Reading between the green lines when booking can make a big difference, but what if you had a selection of actively sustainable luxury hotels at your finger-tips, all in one place? Environmentally-minded guests can browse and book from the Considerate Collection, which helps travellers find their perfect eco escape. Here, we unearth some of the latest additions – from treehouse-style rooms perched along a black-sand Balinese beach, to a Fijian resort cultivating ancient traditions.
1. LOST LINDENBERG, Bali – Indonesia
On a deserted black lava sand beach, LOST LINDENBERG feels a world away from Bali's overtouristed trails. Sympathetically built, solar powered treehouses are tucked between frangipani fronds down a quiet, temple-lined track, in a hidden clearing which has been transformed from a banana tree monoculture into a diverse jungle bursting with wildlife through biodiversity-minded landscaping – beyond the forest, the path continues to grasslands where every grass species found in Bali has been planted.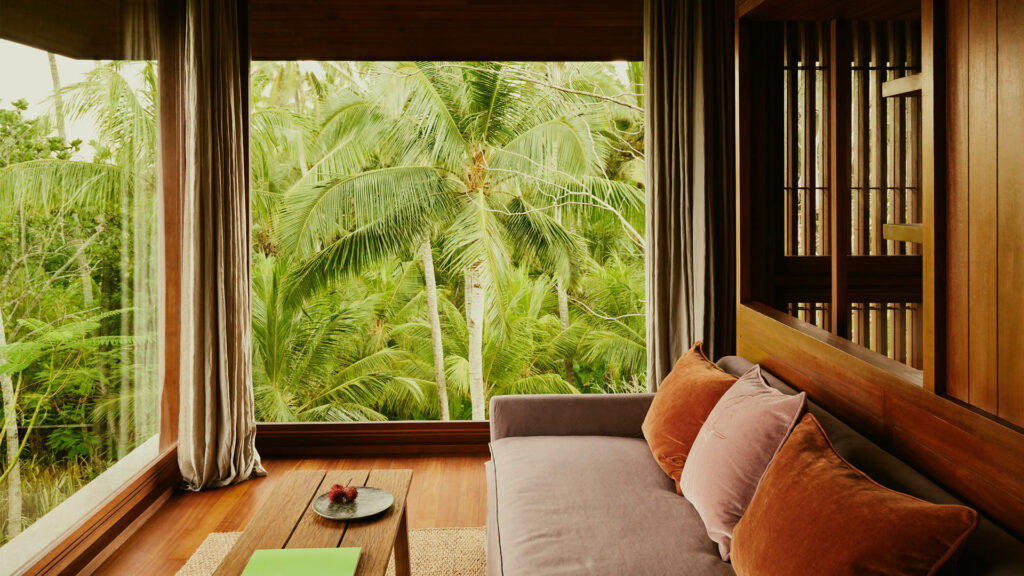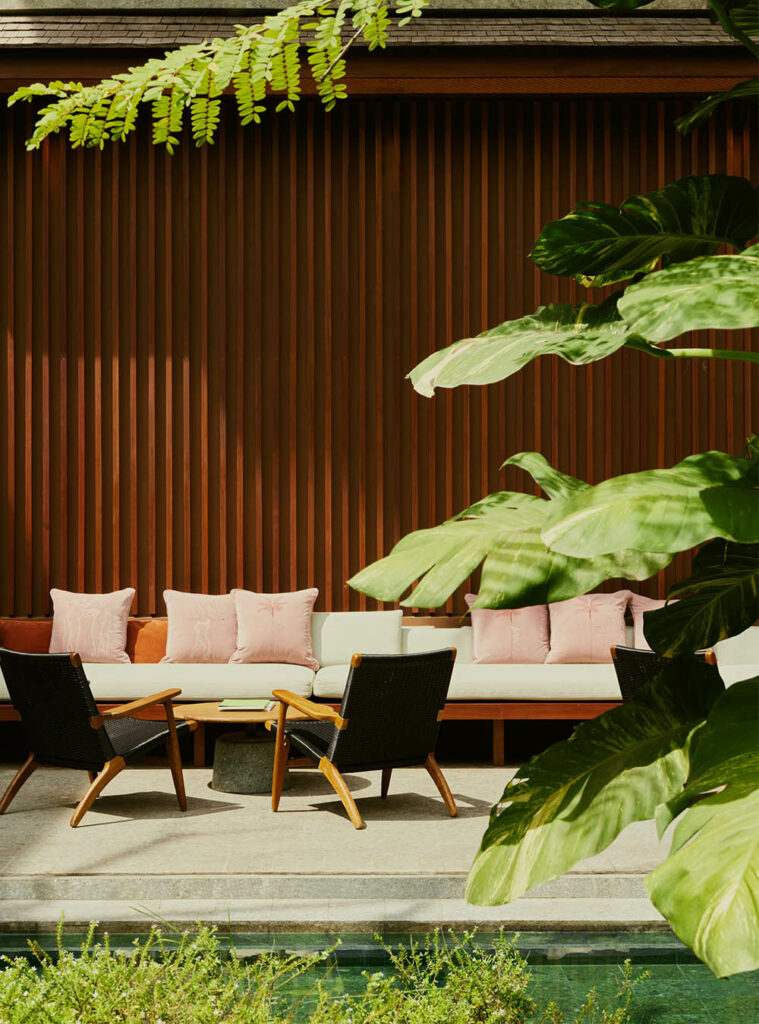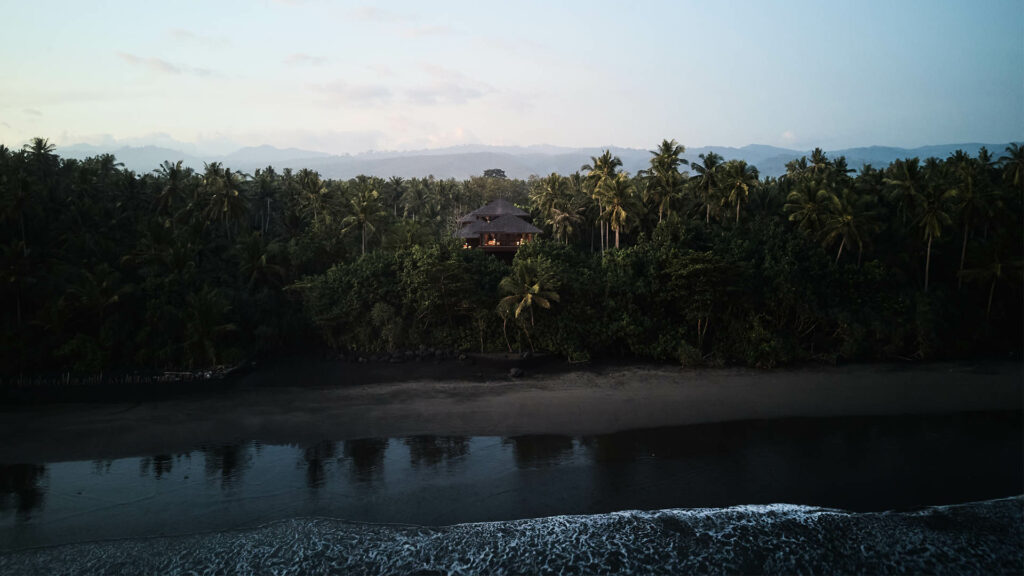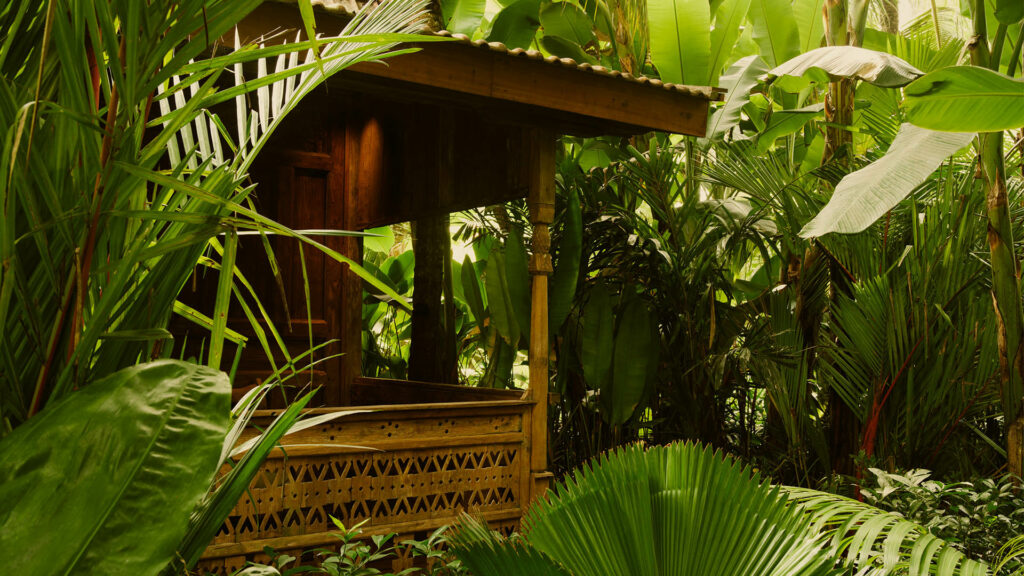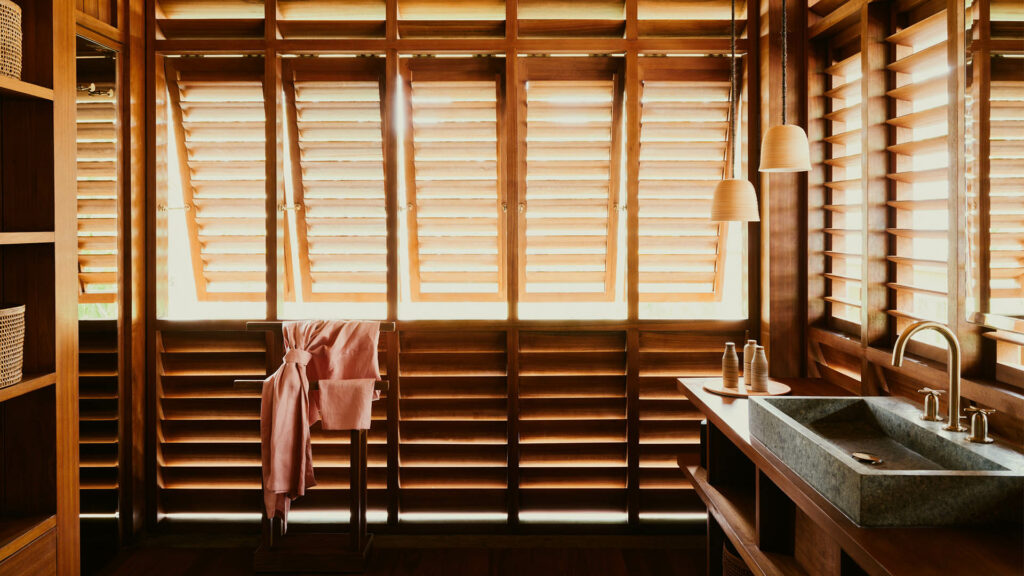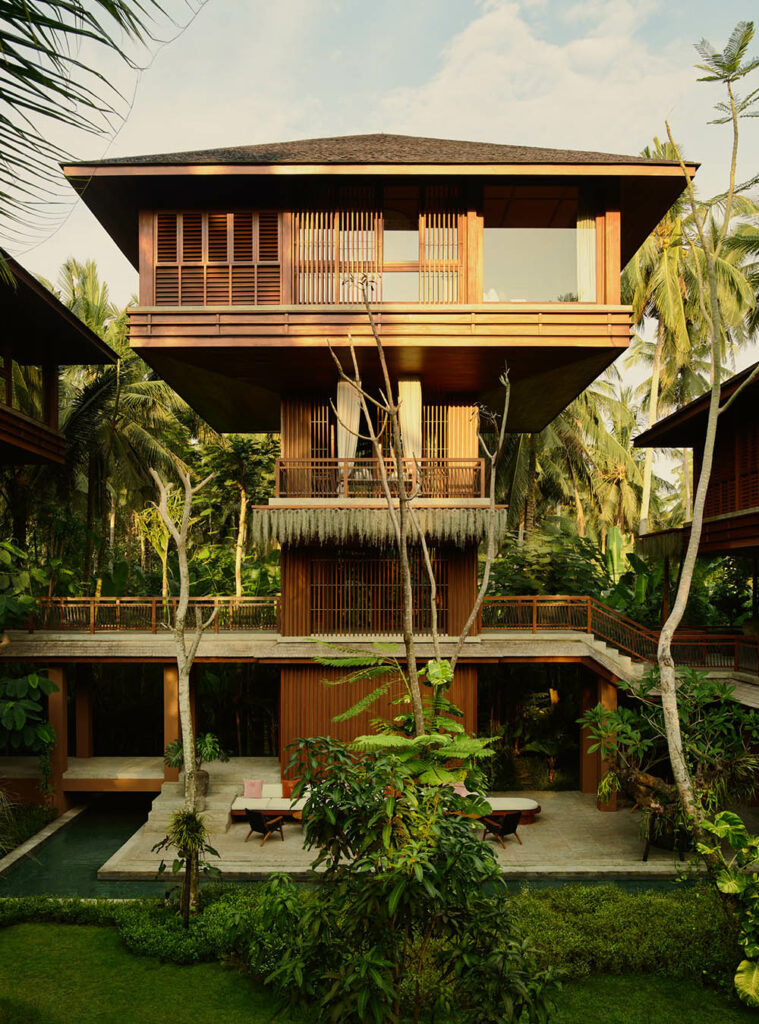 Staff are eco-equipped with ongoing sustainability training, working closely with Jiwa Garden to establish the hotel's permaculture garden and sustainable waterways, as well as collaborating with Mission Pawsible, a local animal rescue organisation. The plant-based, zero-waste kitchen is supplied from local organic farms, and dishes from different Indonesian regions are spotlighted each evening – food waste is then composted and used as fertiliser within the grounds. Guests will find wooden toothbrushes, bamboo toilet paper, refillable water bottles, and jars of homemade vegan marshmallows in the rooms, and can explore the undiscovered west coast on the hotel's e-bicycles and e-scooters.
This GreenSign certified guest collective is also making waves in the local surfing community, by teaming up with professional surfer Muklis Anwar to found The LOST Bunch, an educational programme supporting young surfers from around the area with surfing classes and lessons in English and hospitality. Through surf competitions and courses, the project is also accessible to the guests who are looking to catch a few waves in good company.
2. Aleenta Resort & Spa Hua Hin, Hua Hin – Thailand
Protecting the precious Paknampran Bay and beyond is a resort-wide effort at Aleenta Resort & Spa Hua Hin. By switching to reusable glass bottles and refillable ceramic amenities, as well as following a rigorous 'reduce, reuse, recycle' policy, the resort has saved 800,000 plastic drinking and bathroom bottles to date. To minimise the impact of water usage on its neighbouring communities, every Aleenta villa has its own water treatment system which utilises microorganisms and enzymes rather than harsh chemicals to treat the water.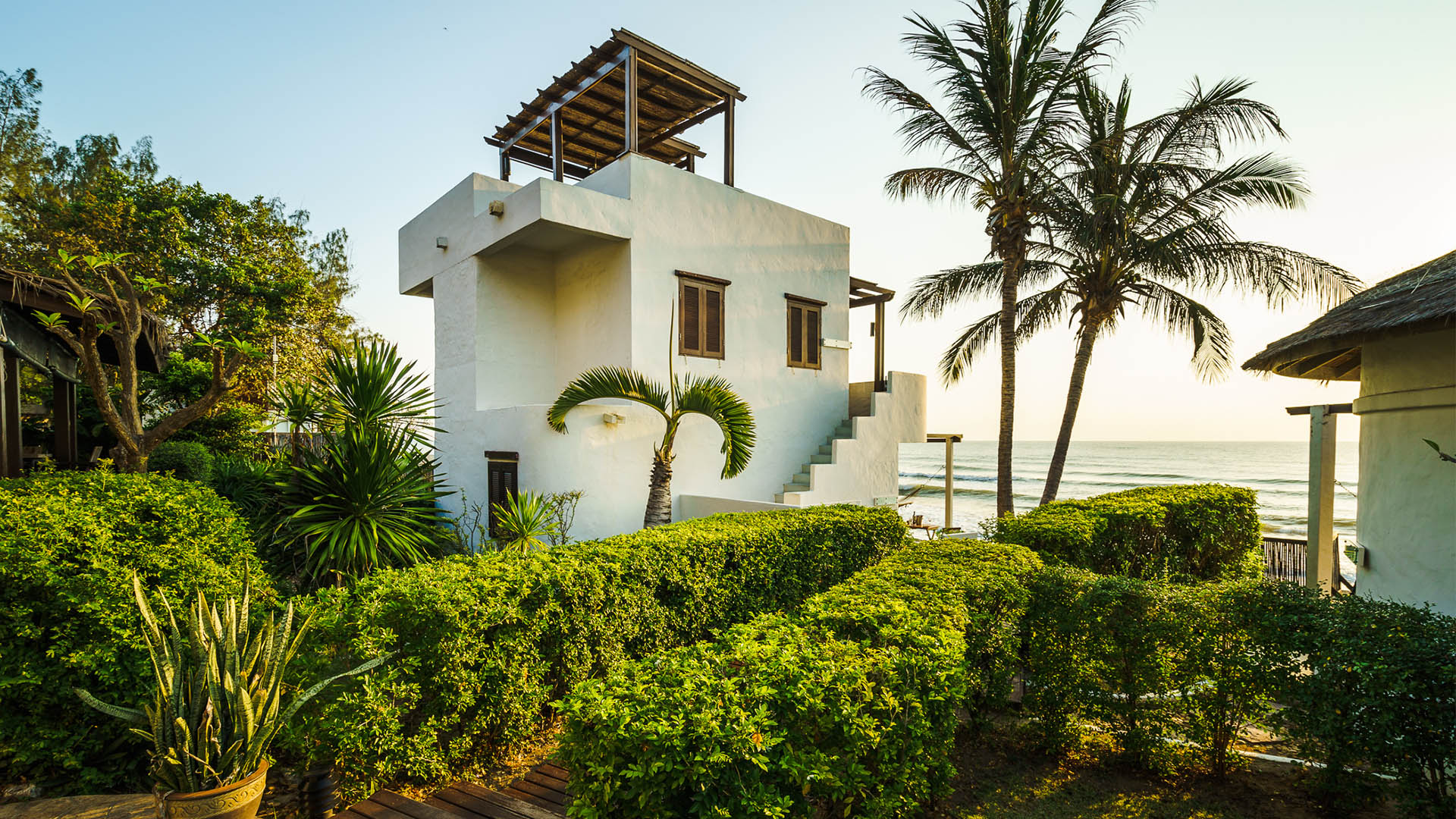 Aleenta Resort heavily invests in local marine conservation and regeneration through the charitable foundation, Pure Blue, which supports two turtle sanctuaries – Koh Kloi and Thai Mueang – to rehabilitate injured turtles, plus protect nests and hatchlings of critically endangered species. Aleenta guests are encouraged to visit Khao Sam Roi Yot, Thailand's first marine national park, and assist the rangers in reforesting the mangrove ecosystem.
While much of the resort's produce comes from the on-site organic farm, including more than 50 herbs and seasonal vegetables, Aleenta purchases from small, local suppliers for the remaining ingredients – including Pranburi-grown pineapples and seafood from the Pak Nam Pran Fishermen Cooperative. Guests are guided by Aleenta chefs through the local market stalls, as well as the resort's 25-acre organic farm, while learning how to extract aloe vera sap, fold pandan leaves, and collect eggs from the free-range chickens.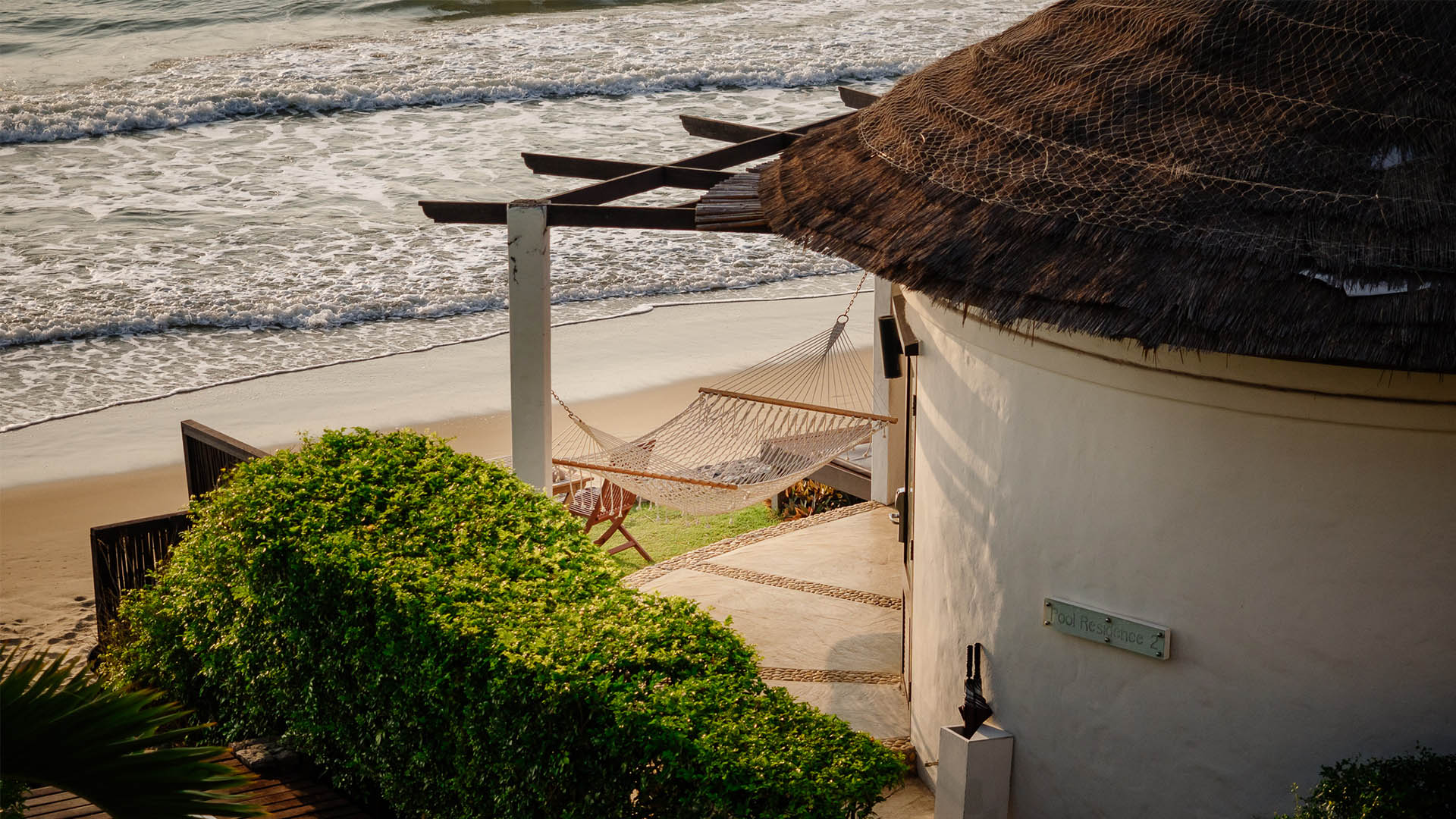 3. Nimb Hotel, Copenhagen – Denmark
On track to become Green Key certified this year, the Nimb Hotel is a heritage-listed property with a forward-thinking approach to hospitality in Denmark's eco-conscious capital. The hotel's parent company, Tivoli Gardens, is a certified Green Attraction and home to one of the world's oldest amusement parks, giving Nimb guests direct access to a wealth of historic attractions. Copenhagen's strong cycling culture and low-emissions ethos is channelled in the hotel's set of bicycles and electric vehicle fleet, not only encouraging guests to explore the city 'like a local' but also reducing their carbon footprint. All electricity consumption in Tivoli Gardens, including the Nimb, will be sourced from renewable solar energy from October 2023, after securing an agreement with a local solar energy supplier on the Danish island of Lolland.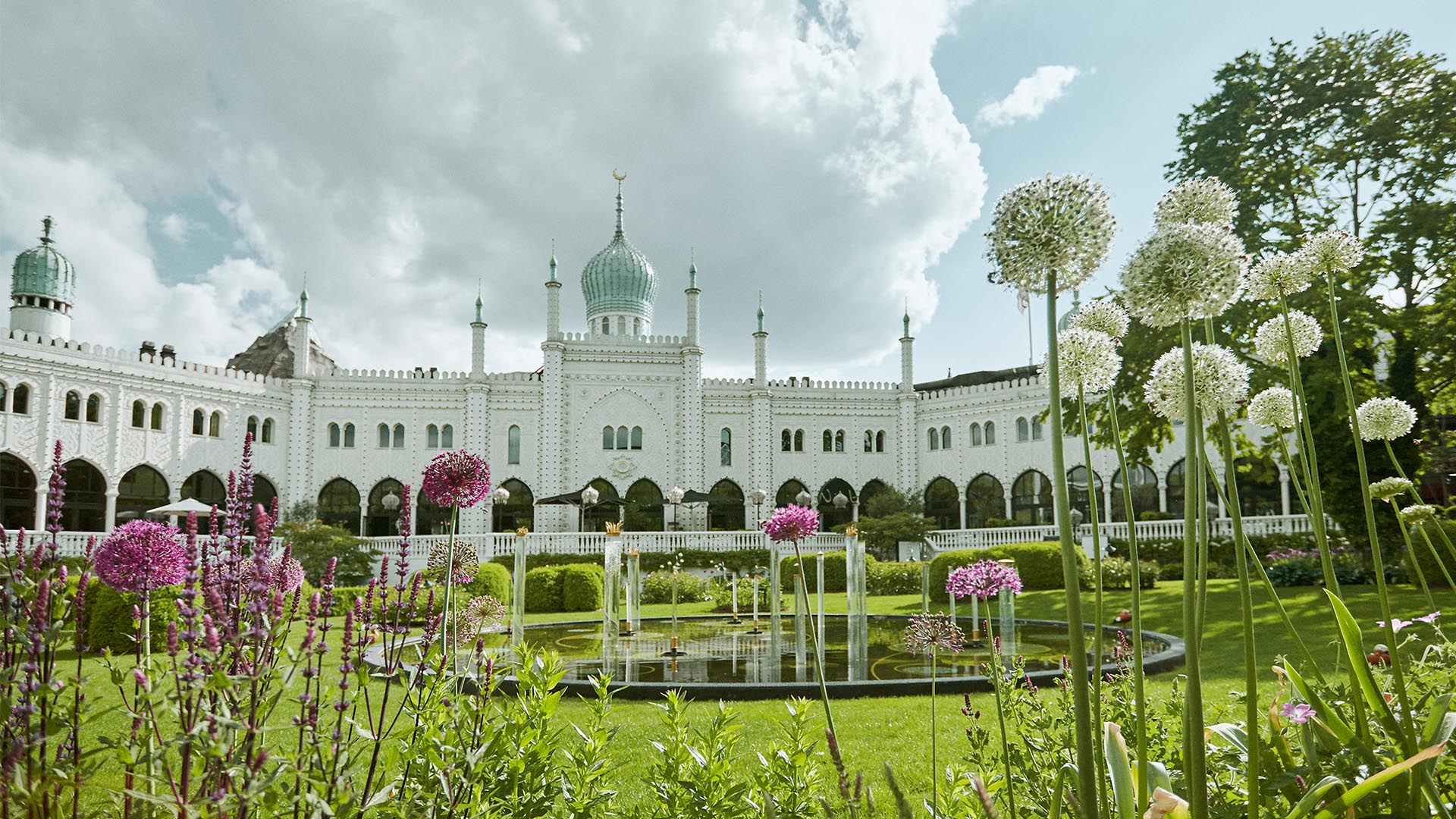 With a strong 'buy local' mindset running throughout its operations, the Nimb Hotel works closely with a network of local suppliers to support Danish-based businesses, while reducing food miles and its carbon footprint. Seafood is sourced from North Sea-faring fishermen at the Hanstholm Fish Auction, organic ice-cream from the fourth-generation family-run dairy makers Hansens Flødeis, and vegetables from an organic farm shop, Aarstiderne in Krogerup Avlsgaard. One of the three restaurants operated by the Nimb is Gemyse, which translates as 'vegetables', where plant-based plates are served in a greenhouse-style setting within Tivoli Gardens. Chef Andreas Rosenkilde and his team are friendly with local farmers who specialise in organic produce, creating an 'Around the Garden' tasting menu which showcases locally sourced, seasonal ingredients in vegetarian dishes.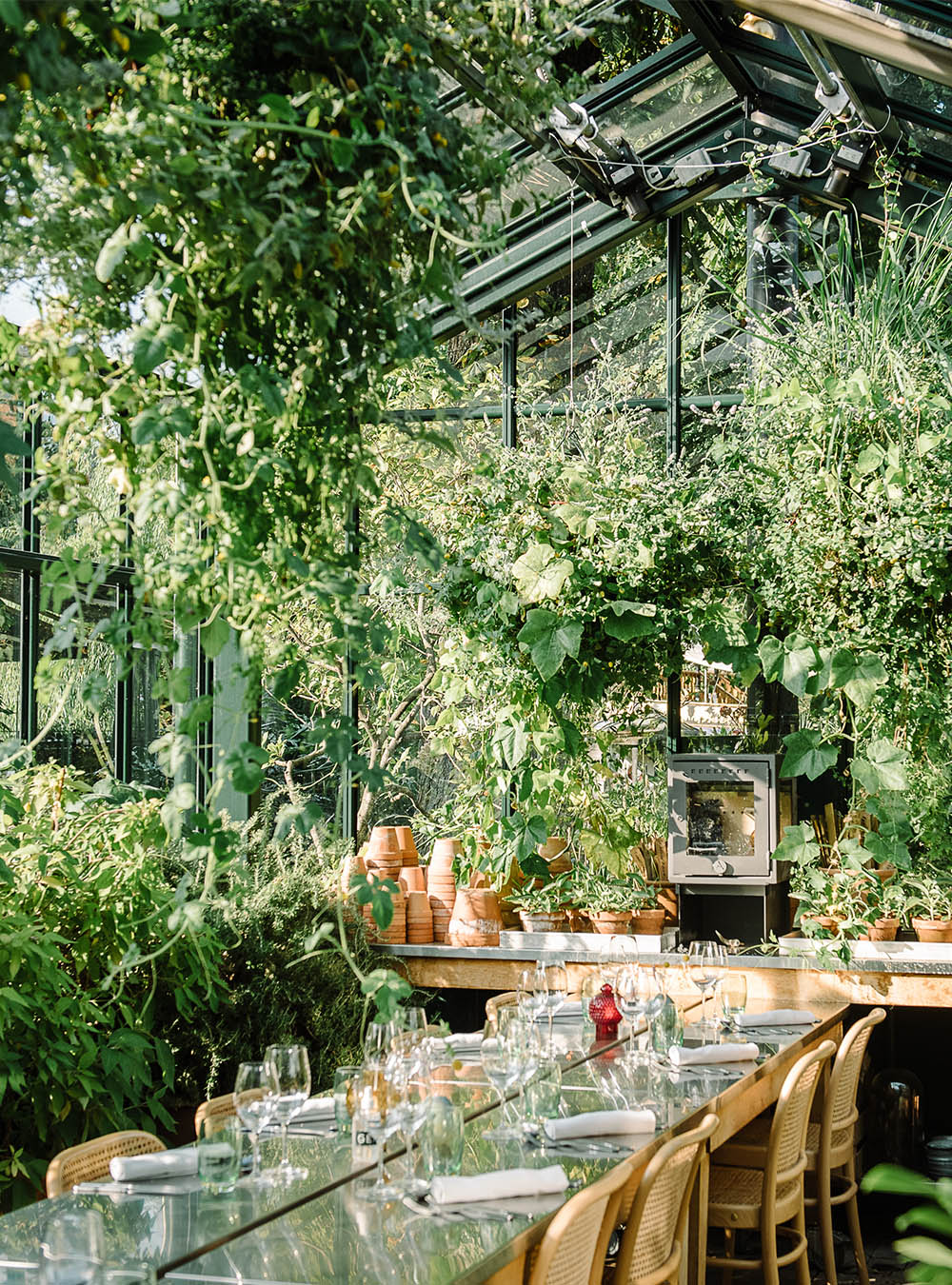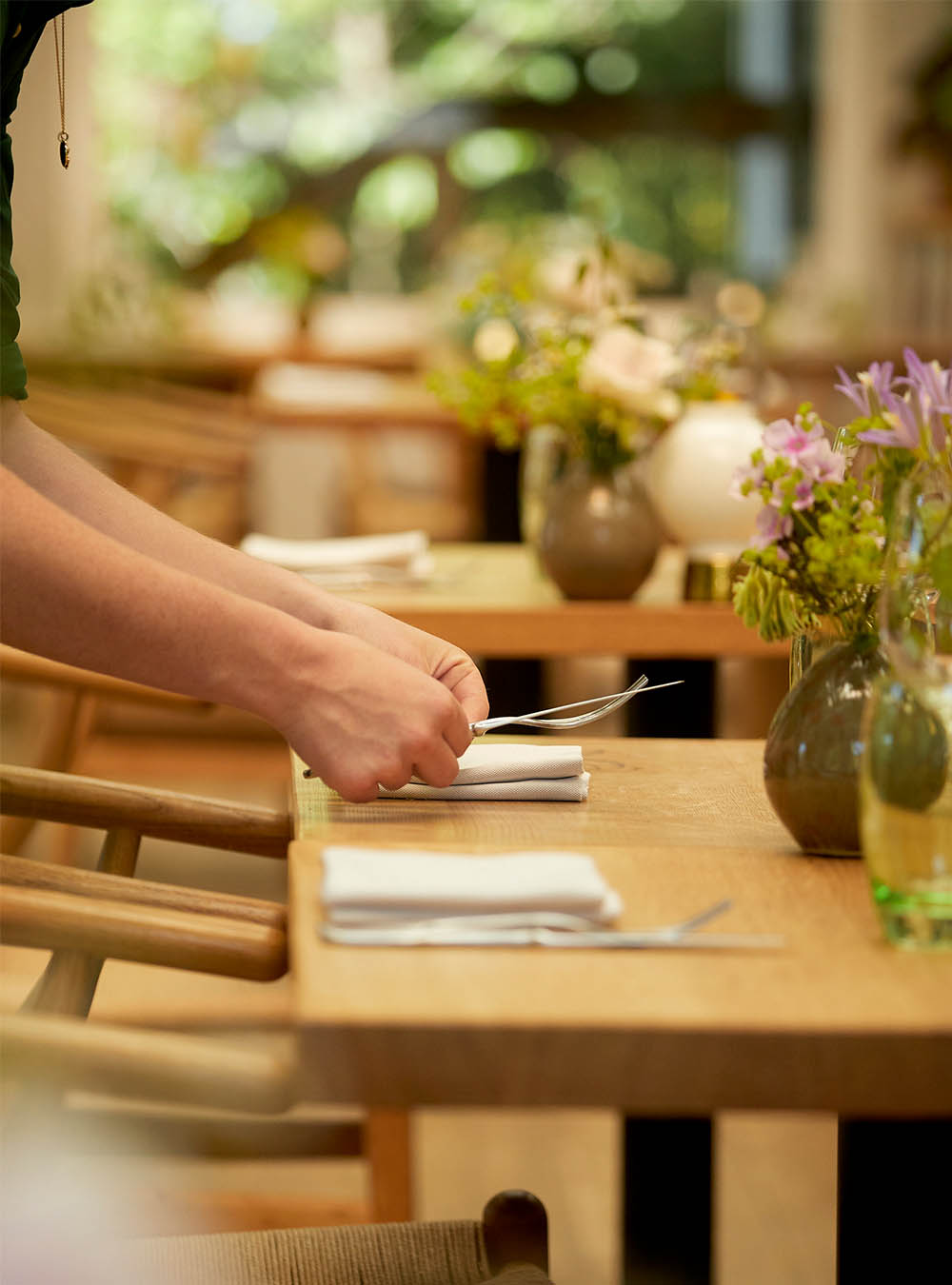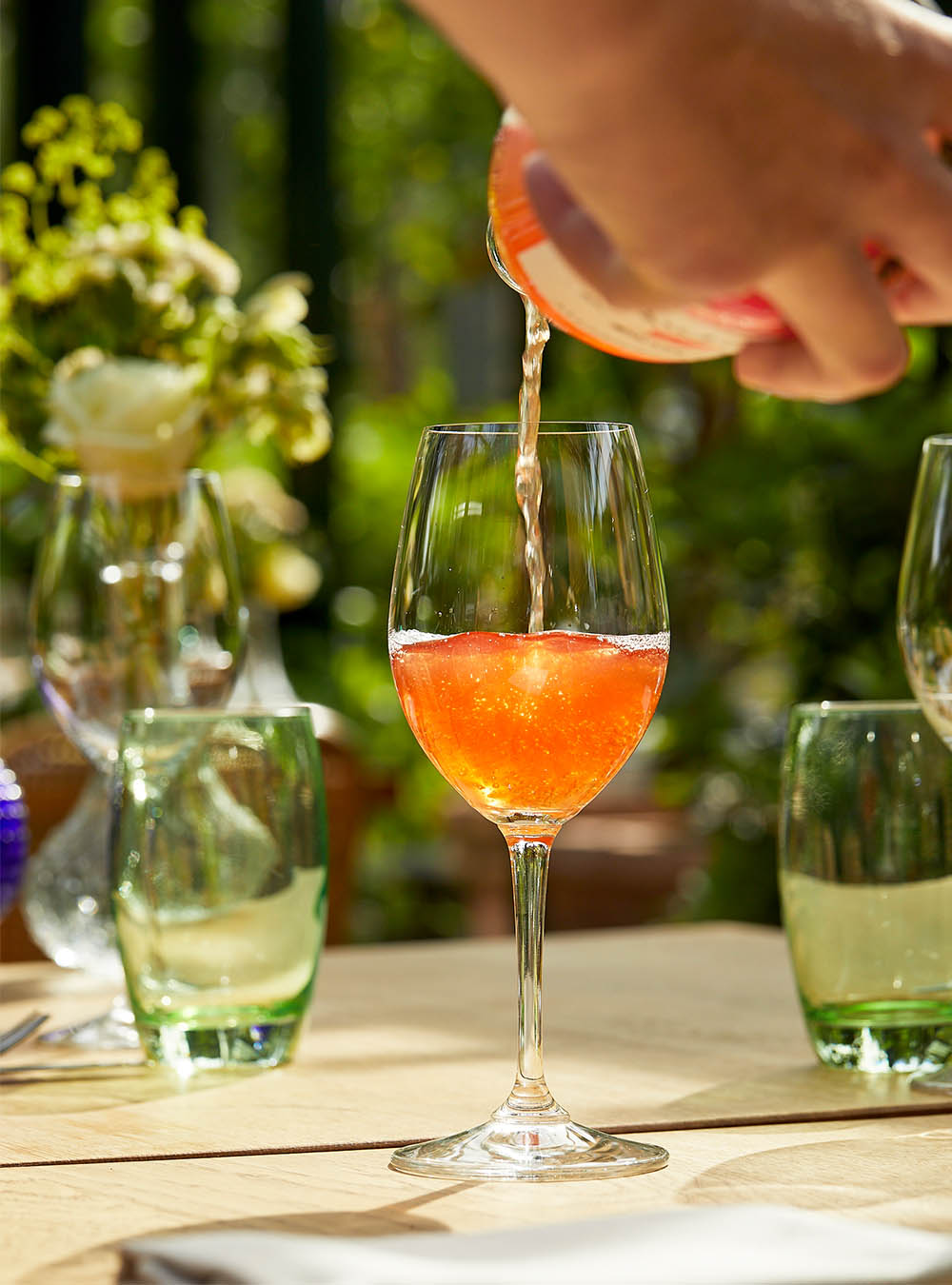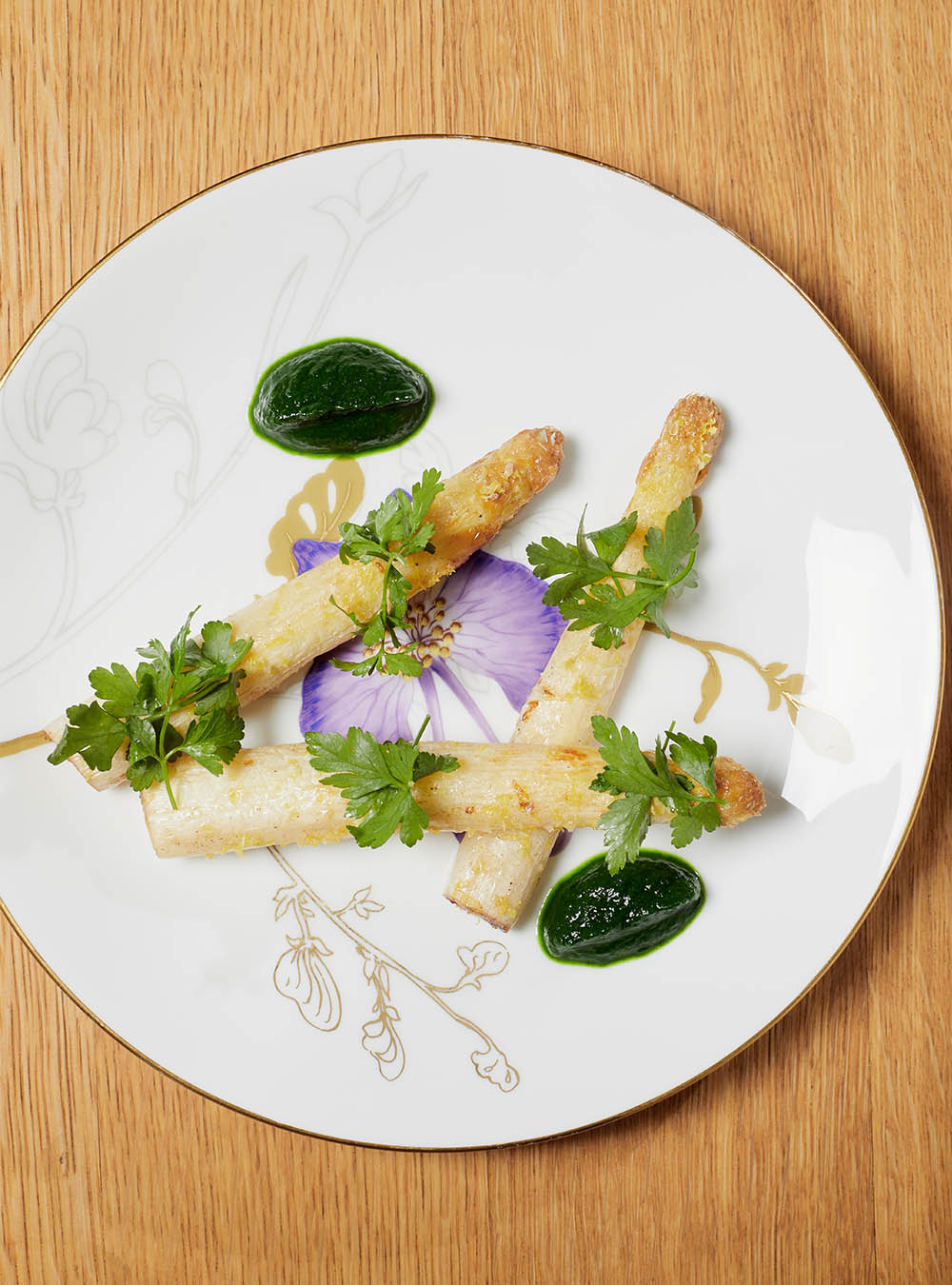 4. Rio Perdido, Bagaces – Costa Rica
Rio Perdido is the labour of love of a small group of passionate explorers who discovered a thermal river deep in eastern Guanacaste which, to their surprise, was privately owned, rather than designated national parkland. They immediately sought to secure and protect the land while making it available for others to enjoy, under a sustainable development plan. Today, Rio Perdido is a small hotel with a long list of sustainability credentials, which include an Elite Level certification in the Costa Rican Tourism Institute's Sustainable Tourism programme, five stars in The Ecological Blue Flag – Watershed Category, and a Carbon Neutral certification thanks to the hotel's investment in solar panels, and an electric fleet of transport.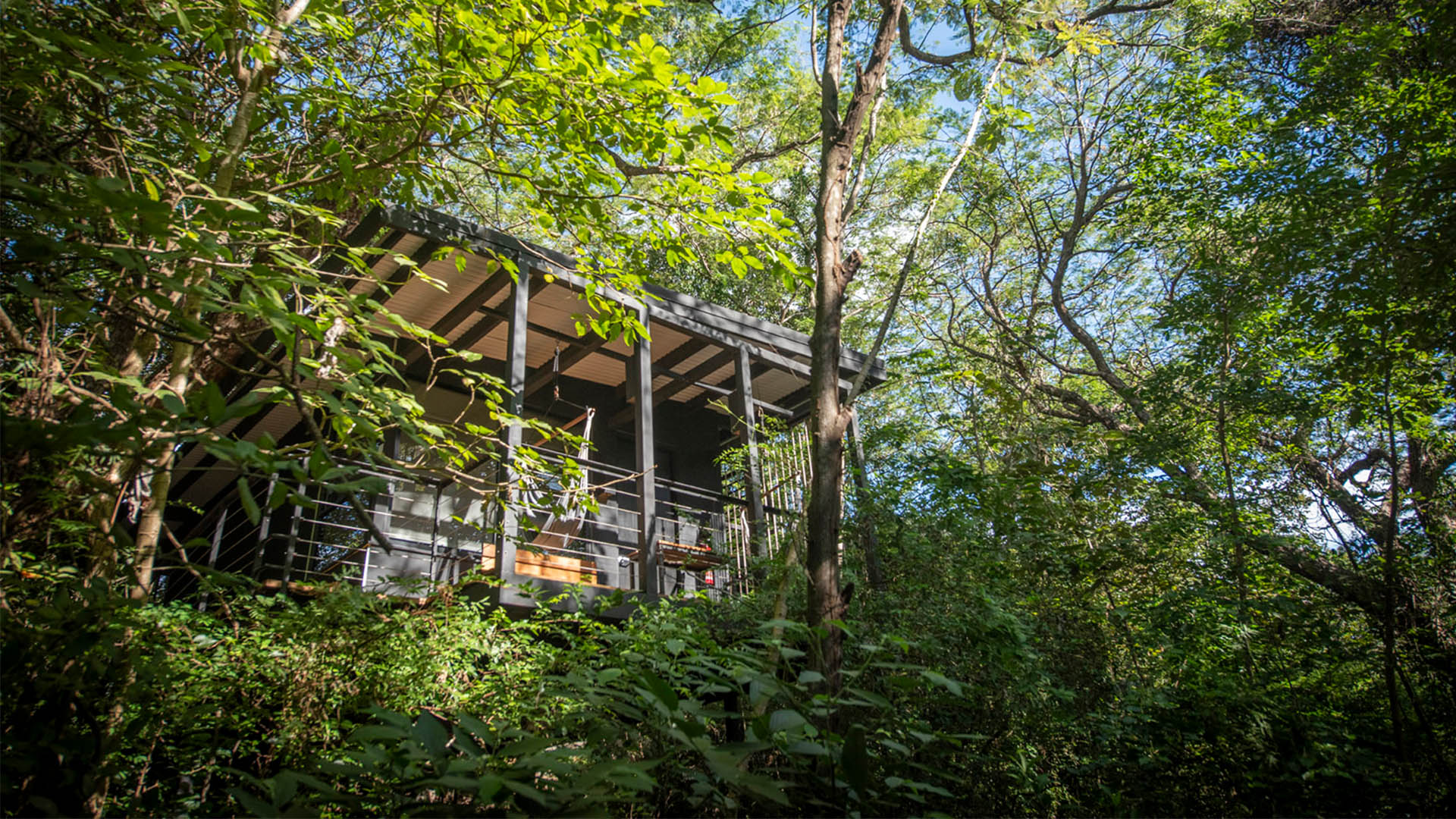 The 1,500-acre wildlife reserve which surrounds the hotel's nature-immersed forest bungalows is one of the rarest ecosystems in the Americas, home to lush jungle within the canyons, and a rare dwarf forest on the higher grounds. Rio Perdido's ongoing reforestation efforts mostly rely on transplanting techniques which focus exclusively on native species and those growing within the reserve – to accelerate the process, a complex irrigation process has been carefully developed (you can see the difference on Google Earth since the hotel's opening).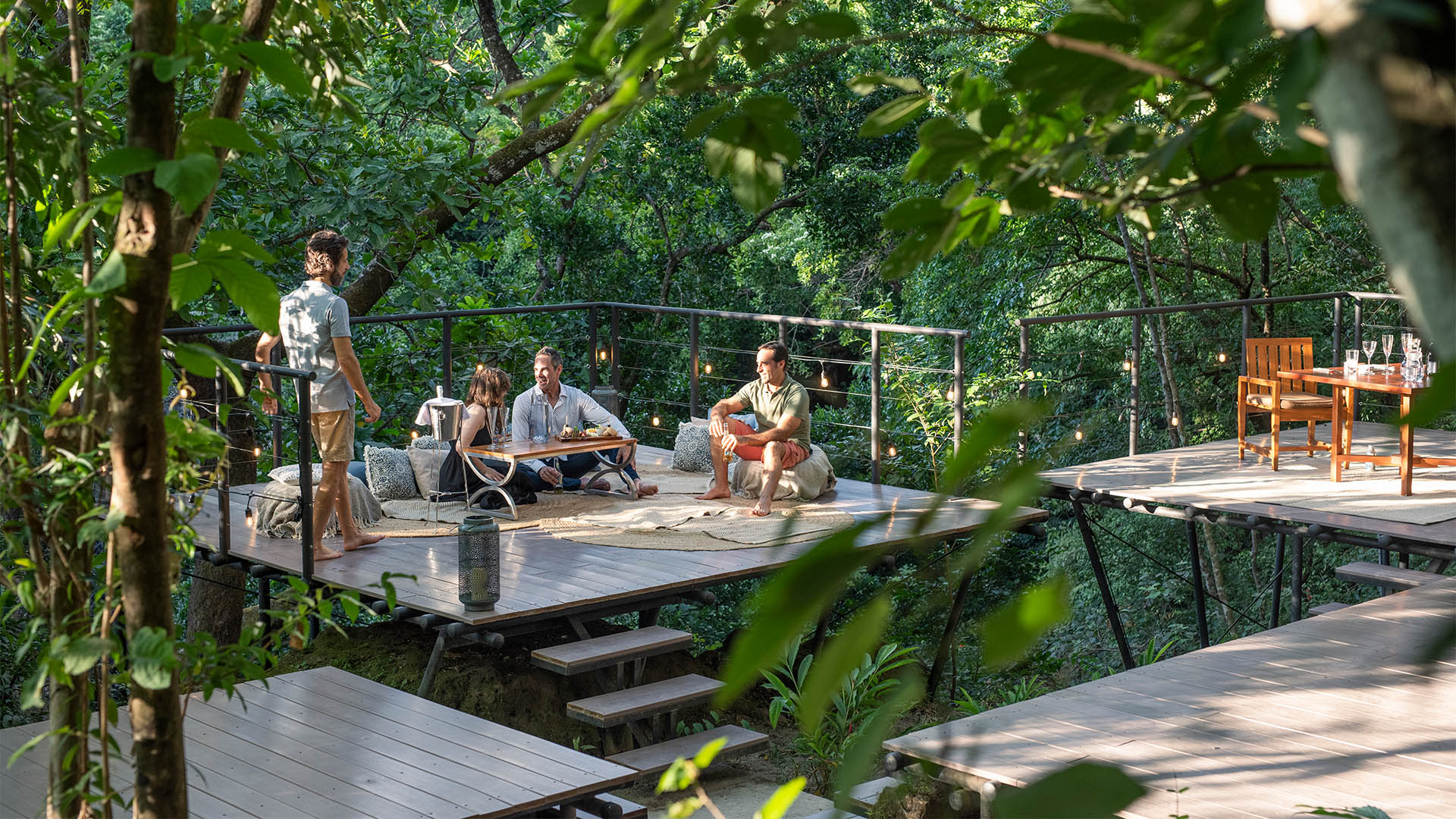 5. Hotel Excelsior Dubrovnik, Dubrovnik – Croatia
For this Travelife Gold certified hotel, protecting Dubrovnik's medieval Old Town and nearby islands of Lokrum and Mljet is at the forefront of its 'light touch' approach to tourism. With a wealth of UNESCO-protected history on its doorstep, Hotel Excelsior continuously educates guests on how to sensitively visit ancient sites of archaeological, cultural, and spiritual importance through guided tours and handy digital booklets. Many of the original artefacts which were found during the hotel's renovation have been preserved and displayed, while special parts of the heritage buildings were kept intact and cleverly blended with more contemporary architecture – which is why some of the hotel's villas have been placed under cultural protection, including Villa Odak and Villa Agave.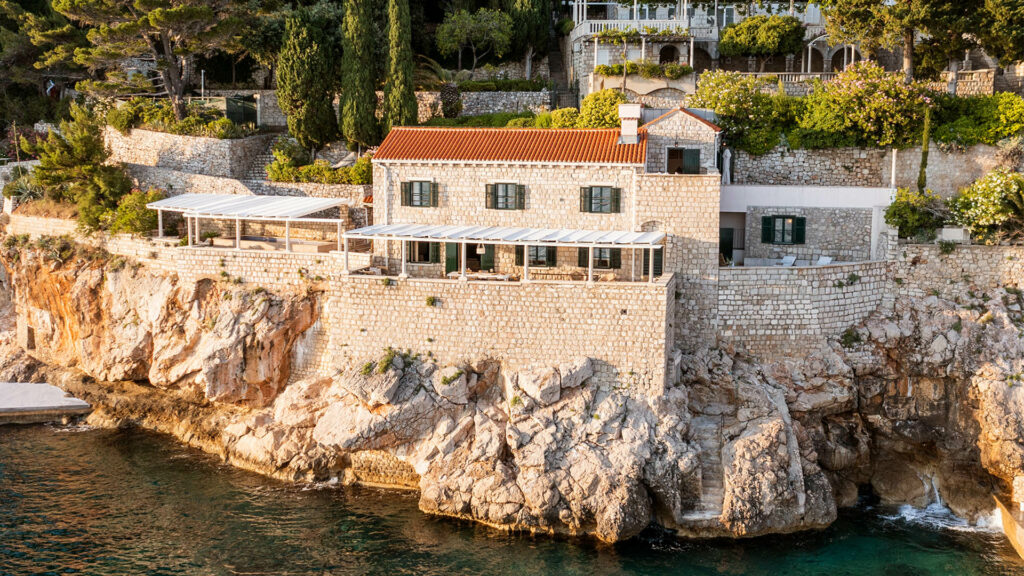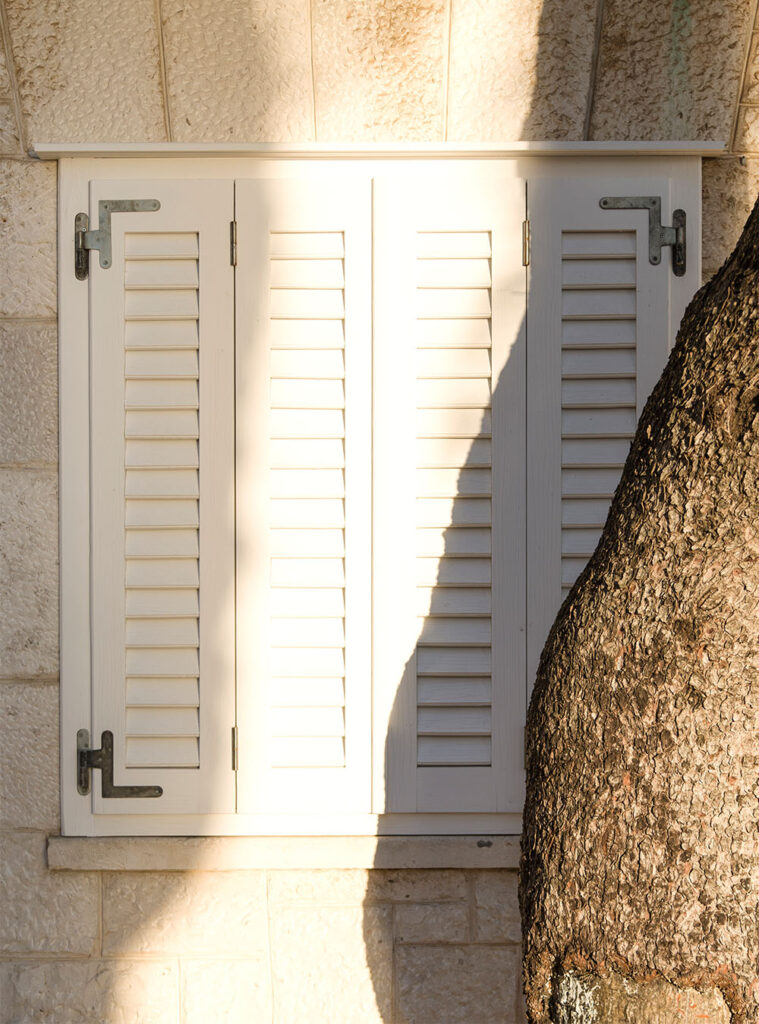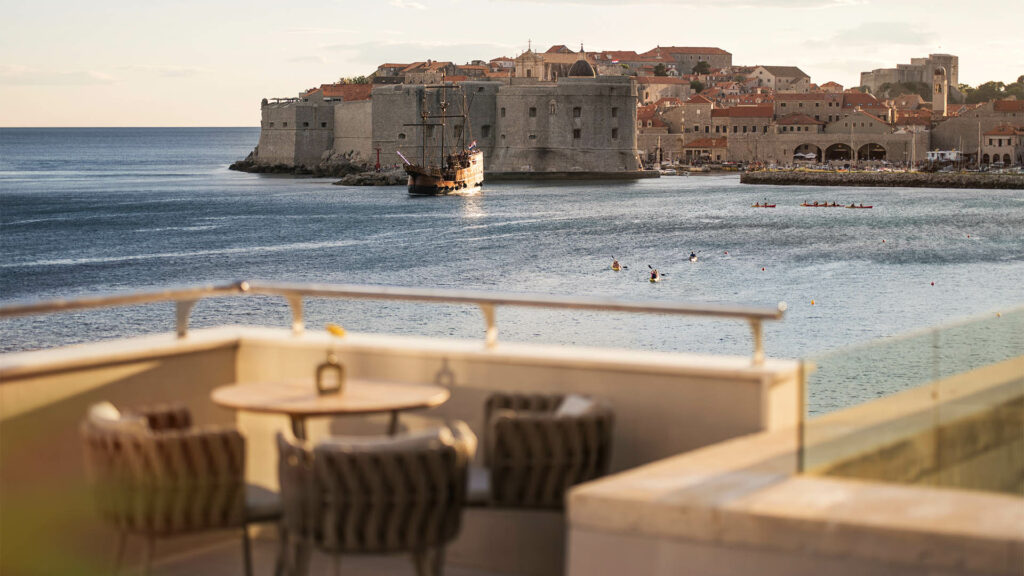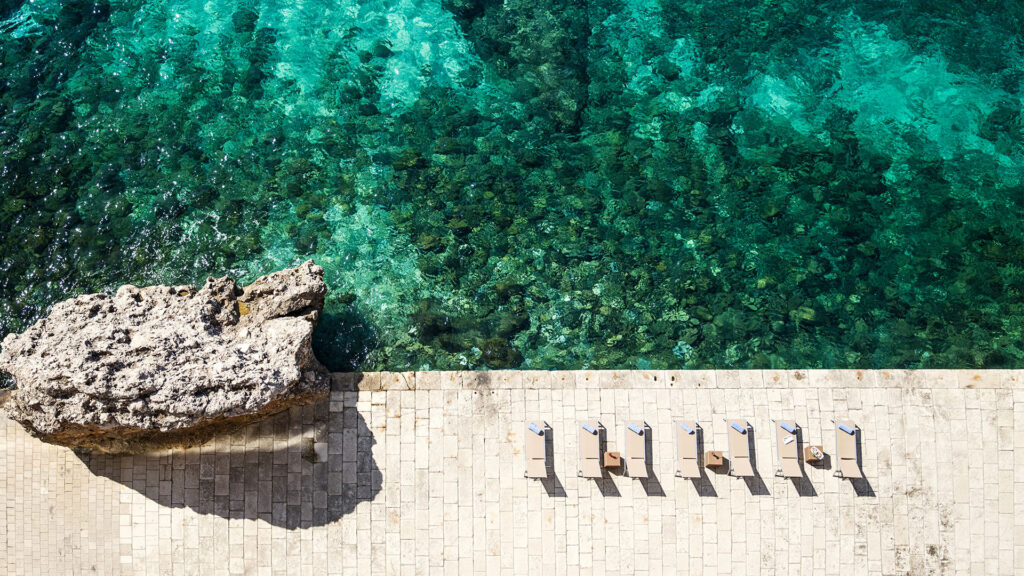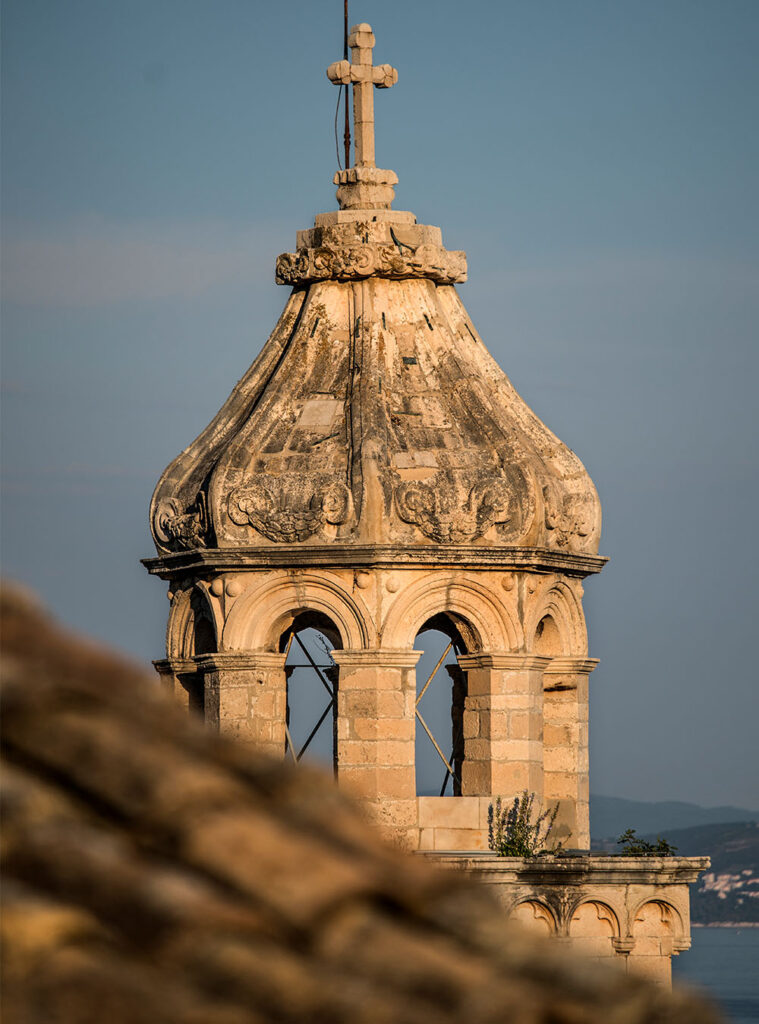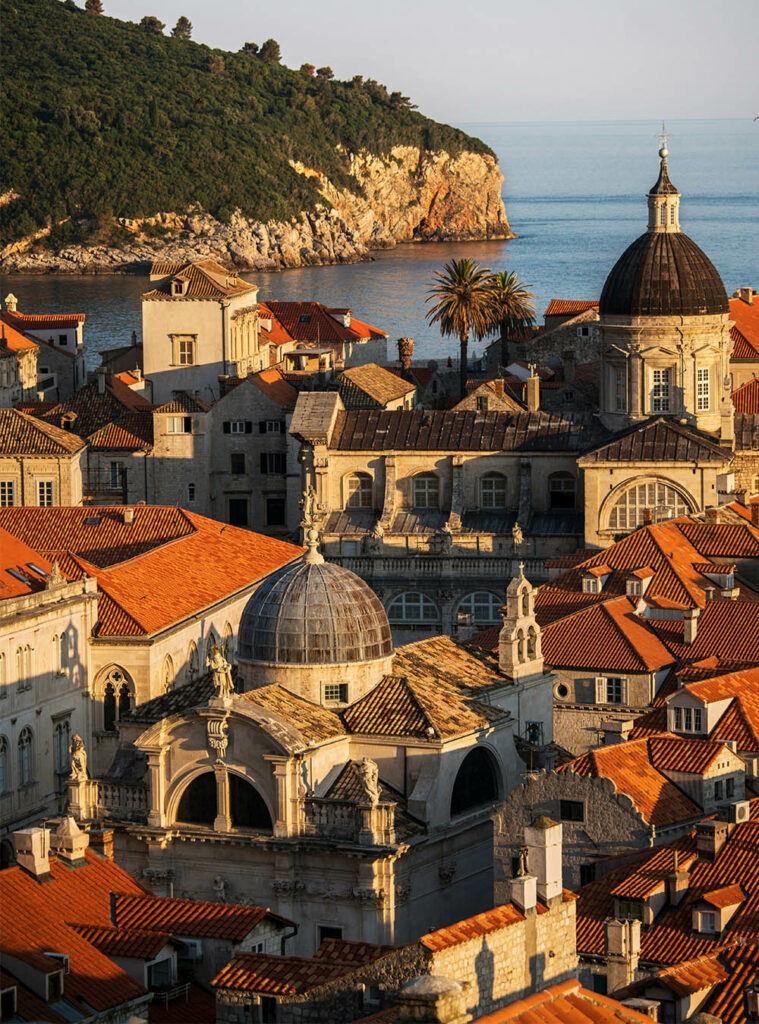 Guests can immerse themselves in the natural beauty of Dubrovnik and its artisan community through a number of locally-run experiences – including a private tour of the Ston oyster farm on a traditional fisherman's boat, where you'll learn how to gather oysters from the sea and open them the 'old-fashioned' way. A local farmer also welcomes guests into his agritourism estate in nearby Konavle, to gather ingredients from the garden, fresh eggs from the coop, and milk the goat in preparation for traditional cooking classes – accompanied by stories from the farmer's 500-year family tree.
6. Hotel Bellevue Dubrovnik, Dubrovnik – Croatia
Carved into the rugged cliffs overlooking Miramare Bay, Hotel Bellevue Dubrovnik is a luxury escape that certainly lives up to its name. Wraparound views of the Adriatic Sea take centre stage here, whether you're unwinding in the spa or paddling on the pebbled beach. The hotel's parent company, Adriatic Luxury Hotels, has partnered with Dubrovnik & Mljet Eco Actions to support the annual cleaning of local marine ecosystems, in addition to donating to local 'plastic-free Adriatic' organisations which encourage guests to collect and repurpose plastic waste removed from the Adriatic coastline and seabed.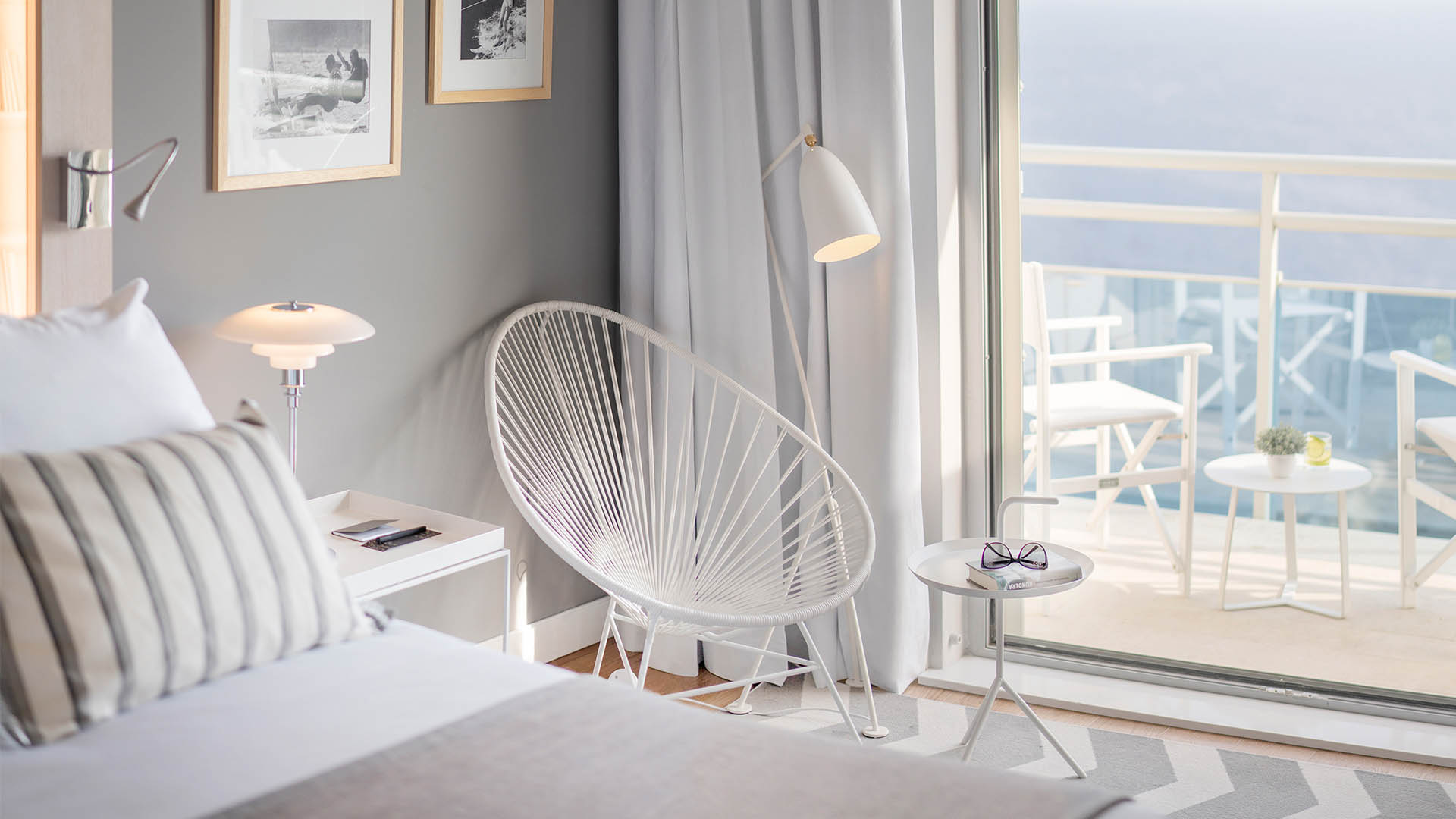 Taking great interest in the provenance of their ingredients, to reduce food miles and support the local supply chain, the hotel's chefs champion traditional local delicacies on the menu such as oysters from Mali Ston, washed down with a carefully curated wine list from Pelješac vineyards. Hotel Bellevue has links with nearby Konavle where you can join immersive, women-led workshops with local artisans which shed light on the ancient art of silk threading and embroidery. Silk has long been an exceptionally important fabric here, thanks to its ancient use in the weaving of Konavle folk dresses. The intricate techniques of silk production have been passed among women from generation to generation, and is an important part of regional identity and family traditions.
7. Nanuku Resort, Pacific Harbour – Fiji
Overlooking the shimmering Beqa Lagoon in a far-flung corner of the Pacific Ocean, Nanuku Resort goes to great lengths to keep its beaches clean and surrounding waters pristine, from regular clear-ups to ongoing coral reef conservation and mangrove planting projects. To date, over 10,000 mangrove trees have been planted in a neighbouring village to help reduce coastal erosion from storm surges and cyclones. Guests can lend a hand in the planting process, while learning about mangroves' essential role as a nesting and breeding habitat for an incredible array of fish and shellfish. Join the resident marine scientist to plant and tag your own coral garden on Nanuku's house reef, tracking its progress on return trips year after year. The resort's private beach is used as a turtle nesting site, while Nanuku staff work closely with the local university to collect DNA samples for turtle conservation research.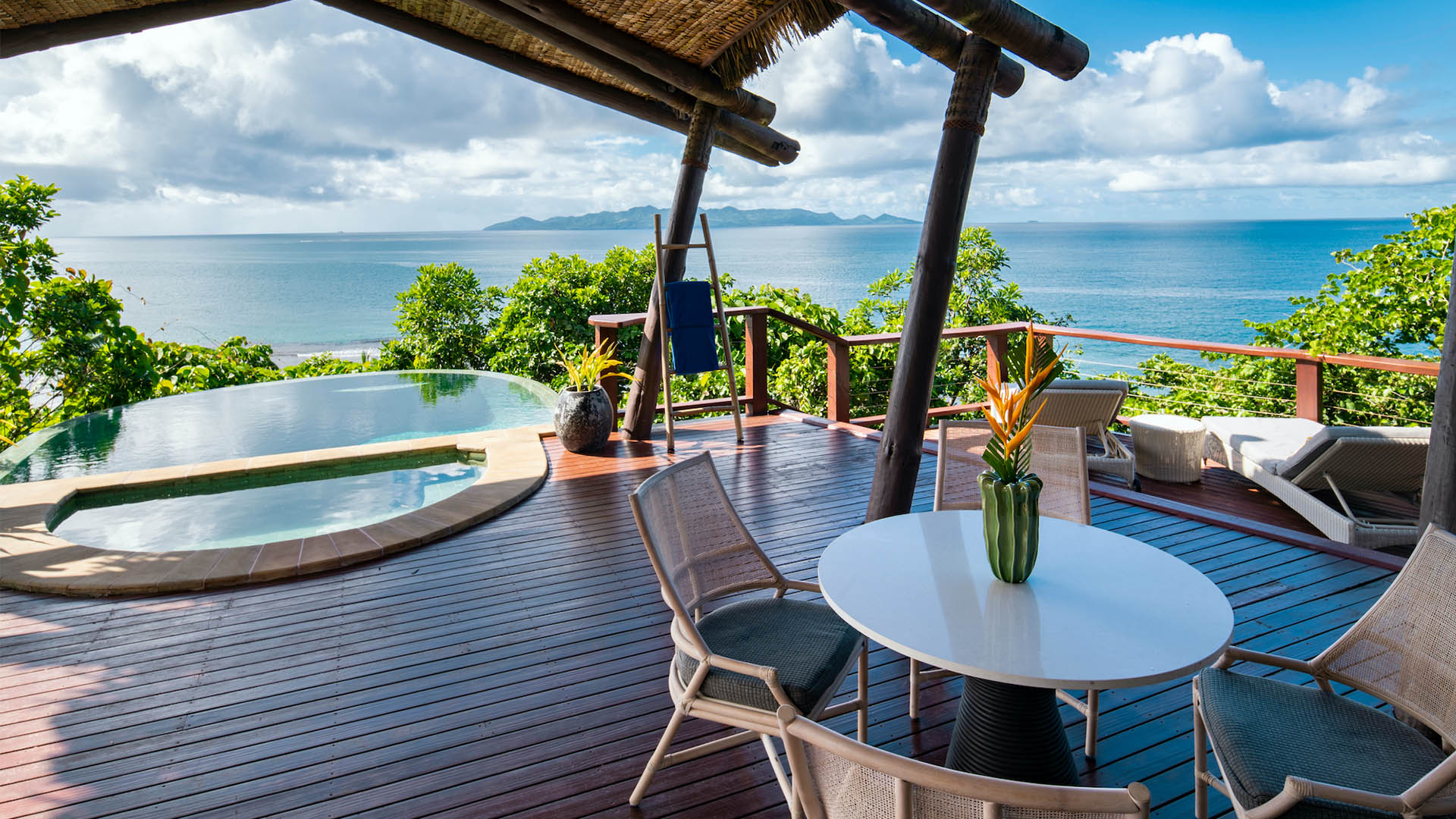 Nanuku's carefully curated activities programme (overseen by two full-time cultural ambassadors) showcases the rich, authentic culture of the Fijian people, immersing guests in ancient traditions and local customs through weekly cooking classes, and daily weaving workshops with resident artisans who craft baskets and accessories using the leaves of the pandanus tree. As music and performance are central to Fijian culture, guests can join a traditional meke (warrior dance ceremony), to the beating of lali drums followed by a dance called the taralala. You can also witness the ancient Fijian art of fire-walking, performed each week by descendants of the original Sawau tribe who walk barefoot across a large fire-pit of smouldering river stones and celebrate with folk singing, dancing, acrobatics, and more.