From corporate cool to downright chic, combine business with pleasure on your next Brussels break
Just a short Eurostar train journey away from London, Paris, and Amsterdam, Brussels is a perfect pit-stop for soaking up some French-meets-Flemish culture – but also deserves to be seen as a long weekend destination in its own right. Stroll through the Art Nouveau streets and stumble across artisan chocolate shops, buzzy cafés with pretty Parisian-style chairs spilling onto the pavements, and art galleries filled with works by world-renowned names. So, whether you tag on a few days of sightseeing to your next business trip, or add the Belgian capital to your Europe holiday wishlist, here is where to find all the trendy pockets in this corporate suit city.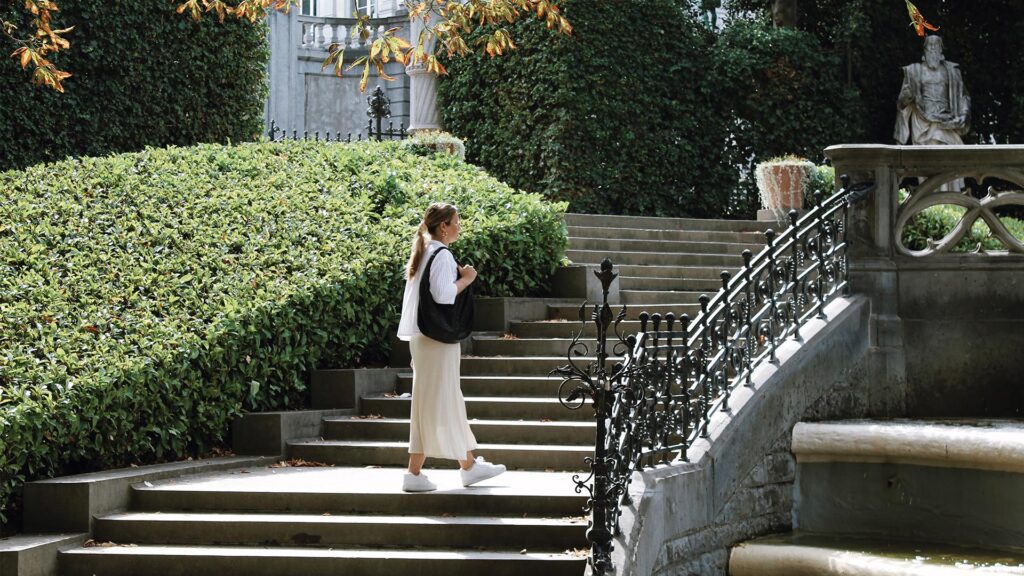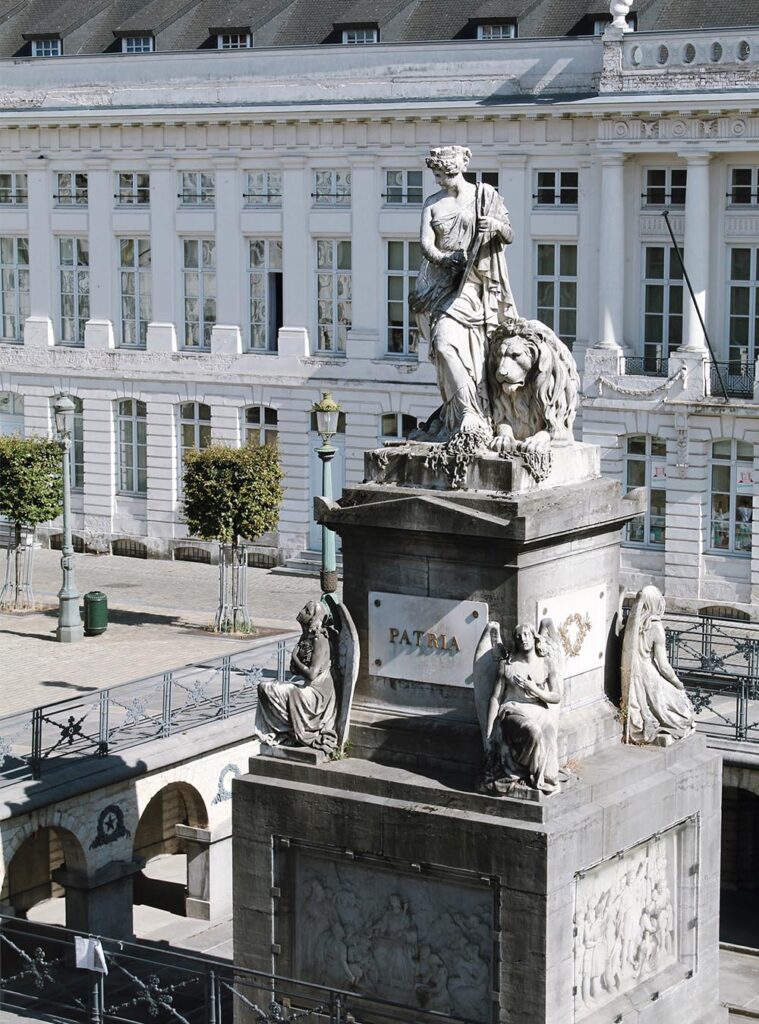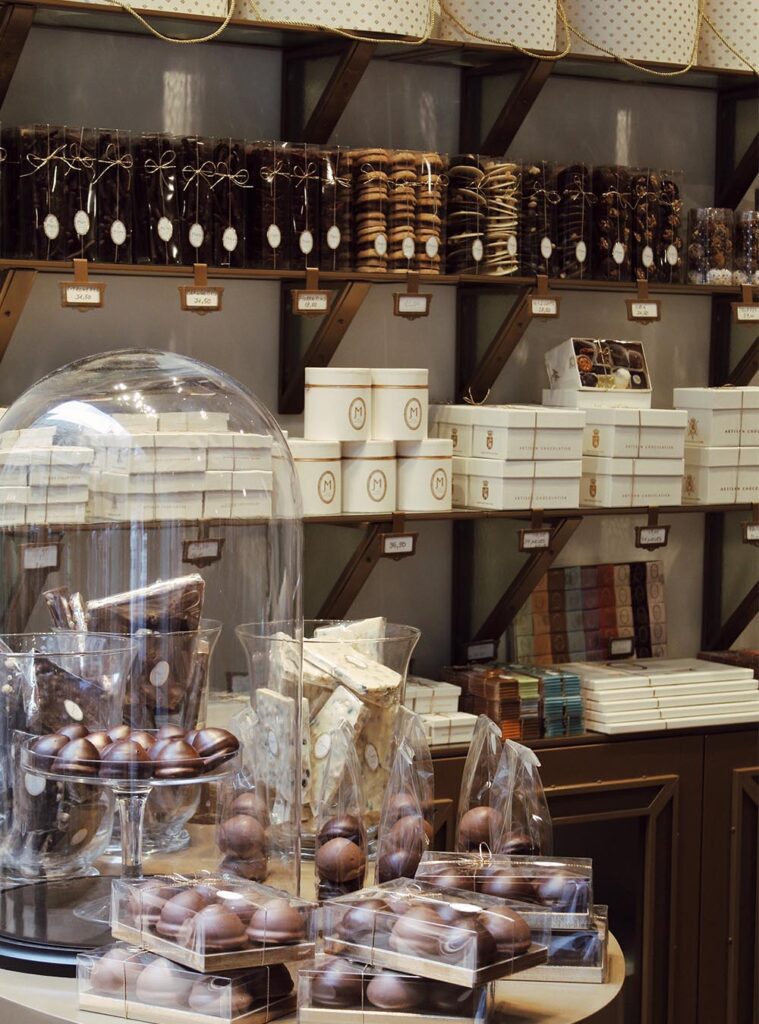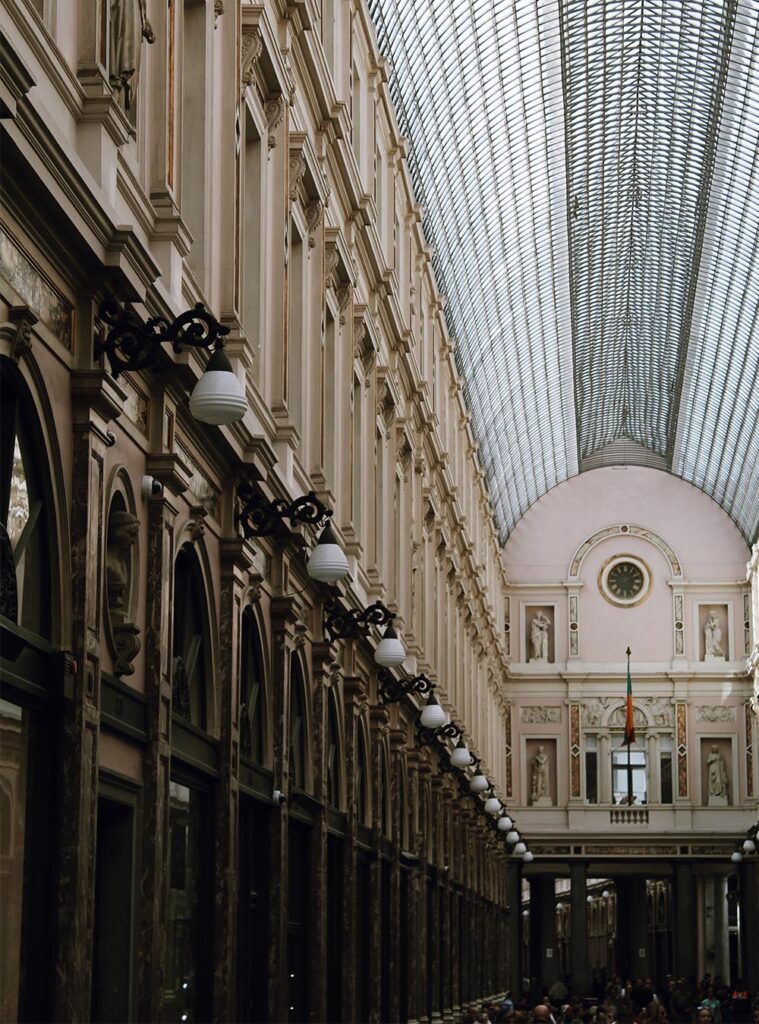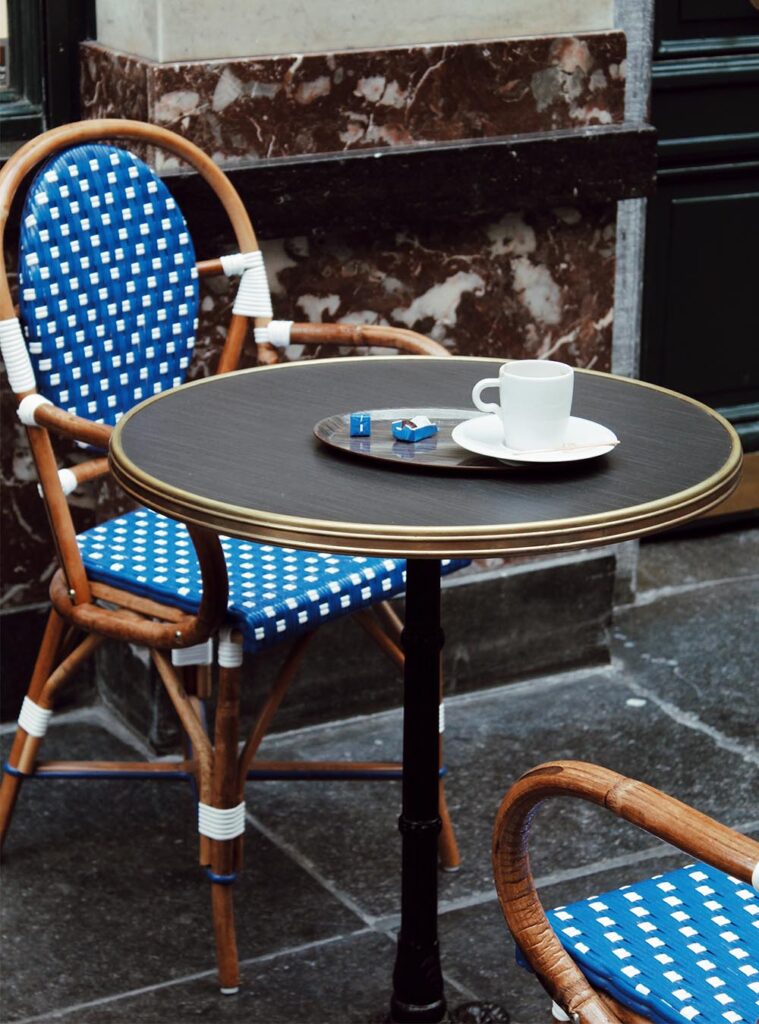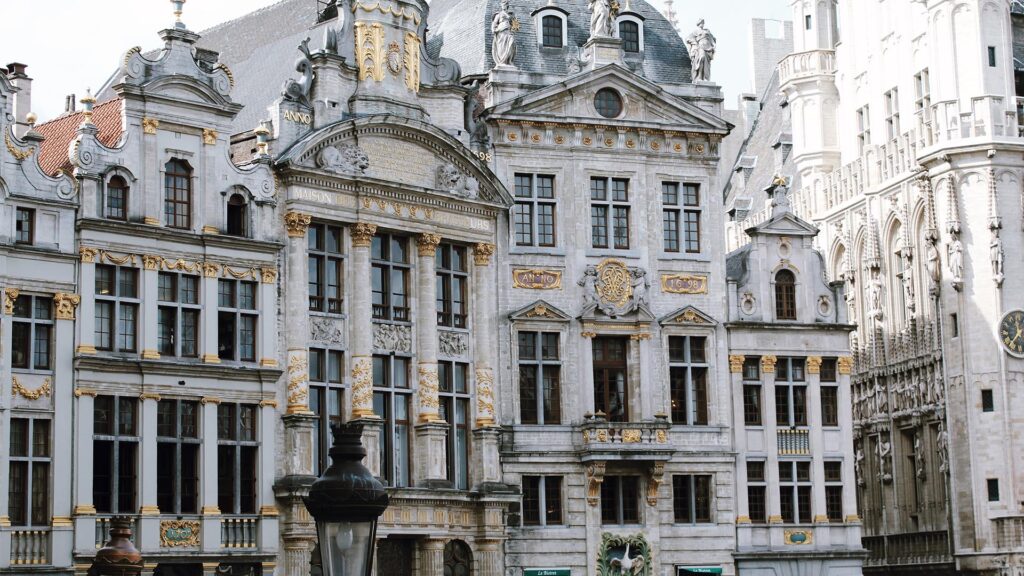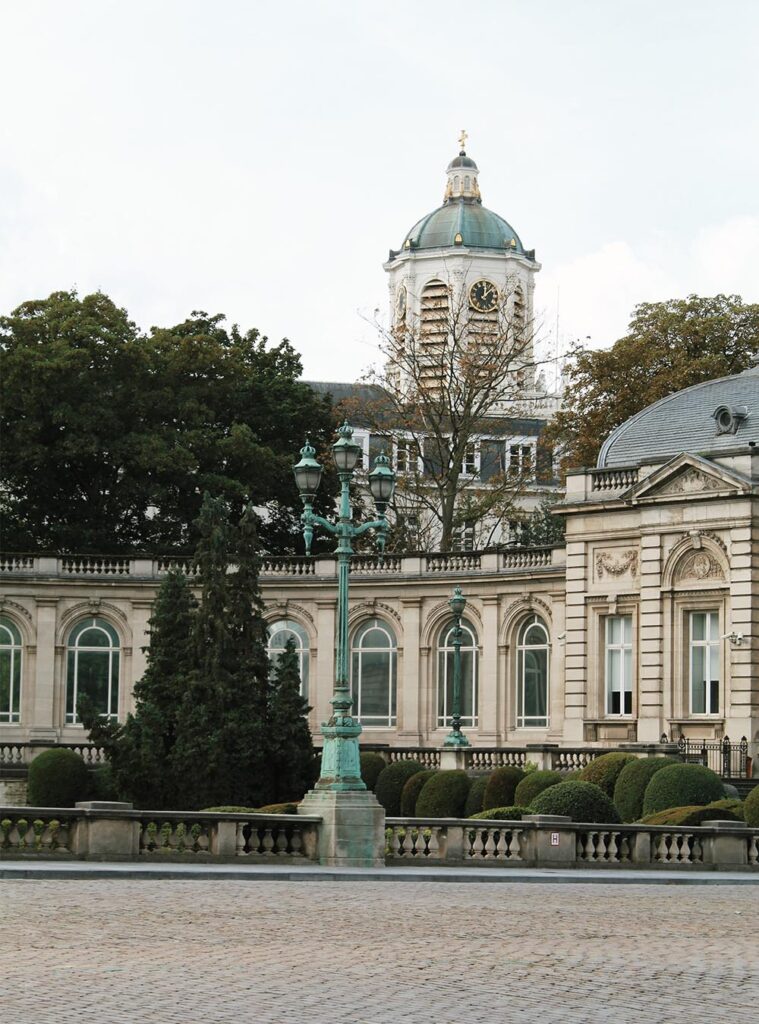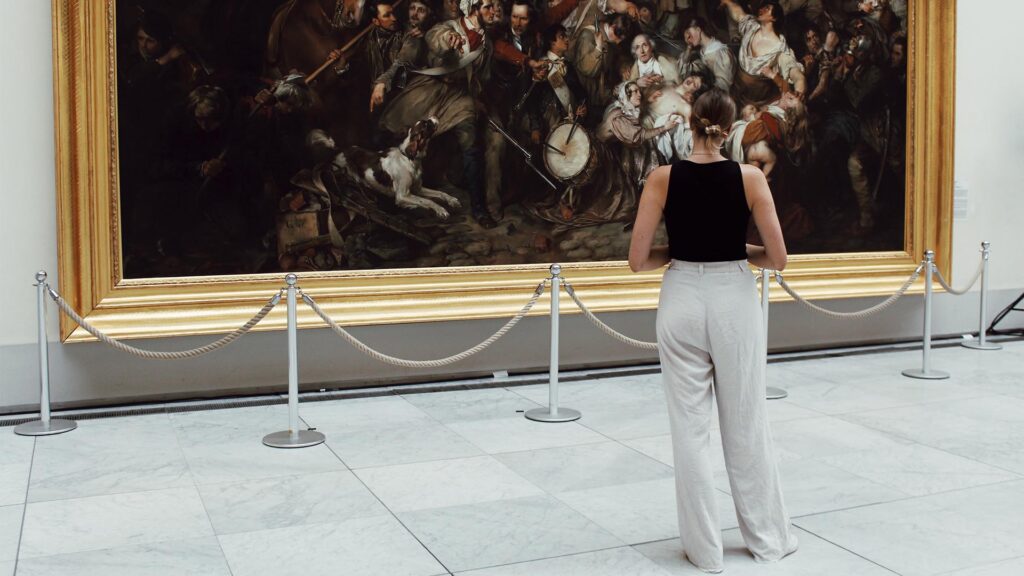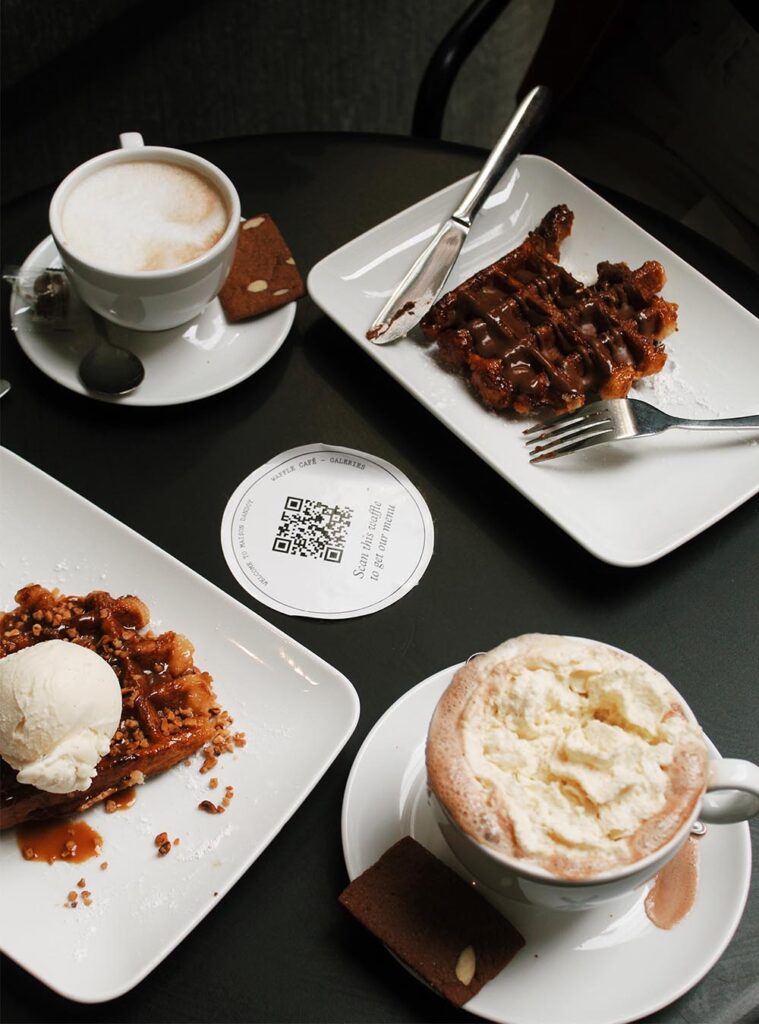 A short round-up of Brussels' must-see sights…
Galeries Royales Saint-Hubert: Shopping with a side of architectural splendour? Look no further than these magnificent glass-roofed arcades, where visitors can browse the arched shopfronts for specialist chocolates and eat traditional Liège waffles in one of the atmospheric cafés.
Grand Place: Also known as the Grote Markt, this elegant Baroque square in the heart of the city's Old Town is lined with ornately decorated Gildehuizen (guild houses). This deservedly touristy spot fills up fast, so arrive early in the morning if you'd like to take photographs.
Place Royale: The Belgian flag flutters above the Palais Royal, which is home to the country's royal family amidst this cluster of impressive Neoclassical buildings. Plan your visit for August to join one of the free guided tours of the grand interiors.
Belgian Royal Museum of Fine Arts: Masterpiece after masterpiece, this vast establishment combines four separate art museums from Old Masters to an entire building dedicated to the work of Belgian surrealist artist René Magritte.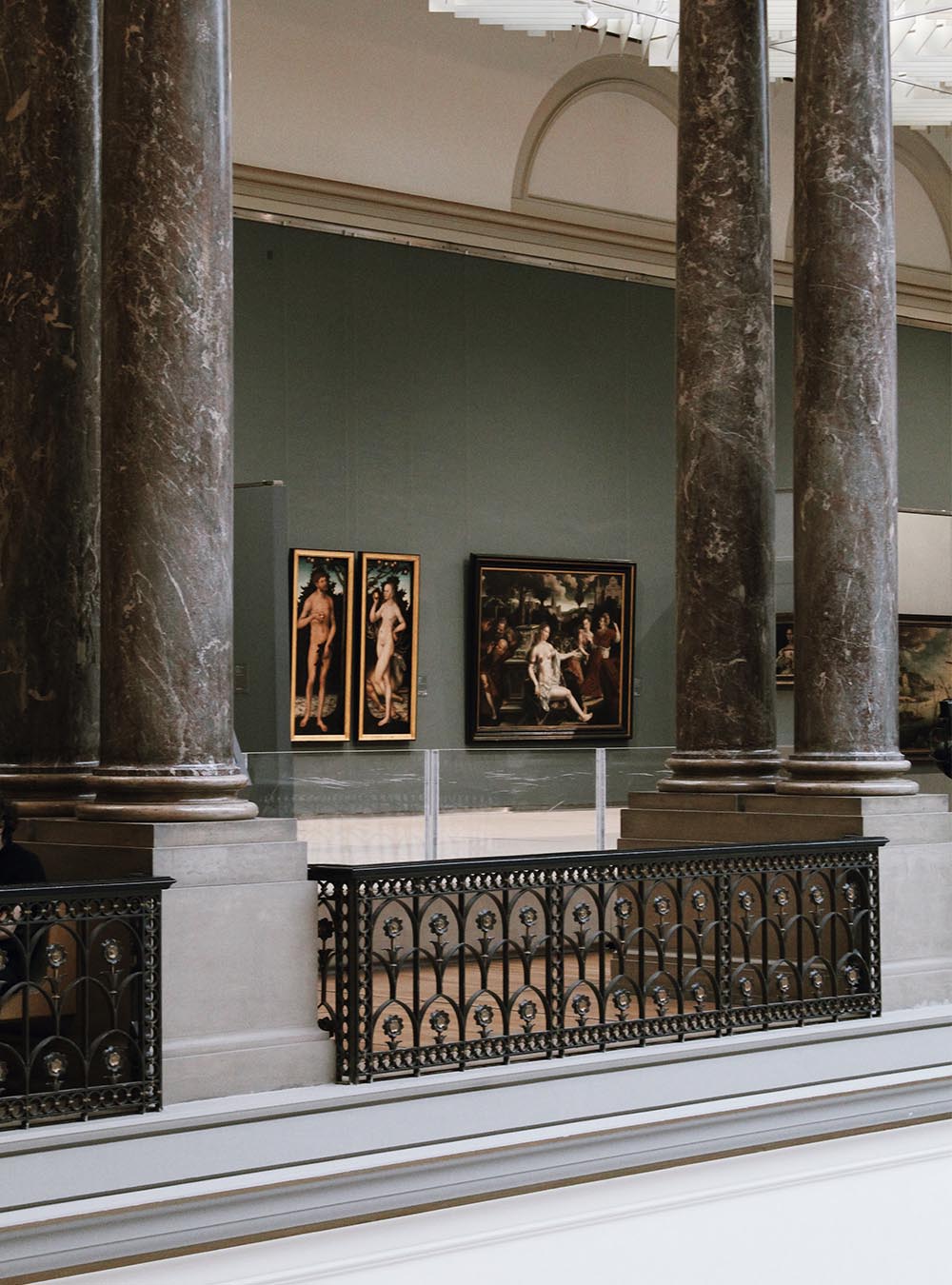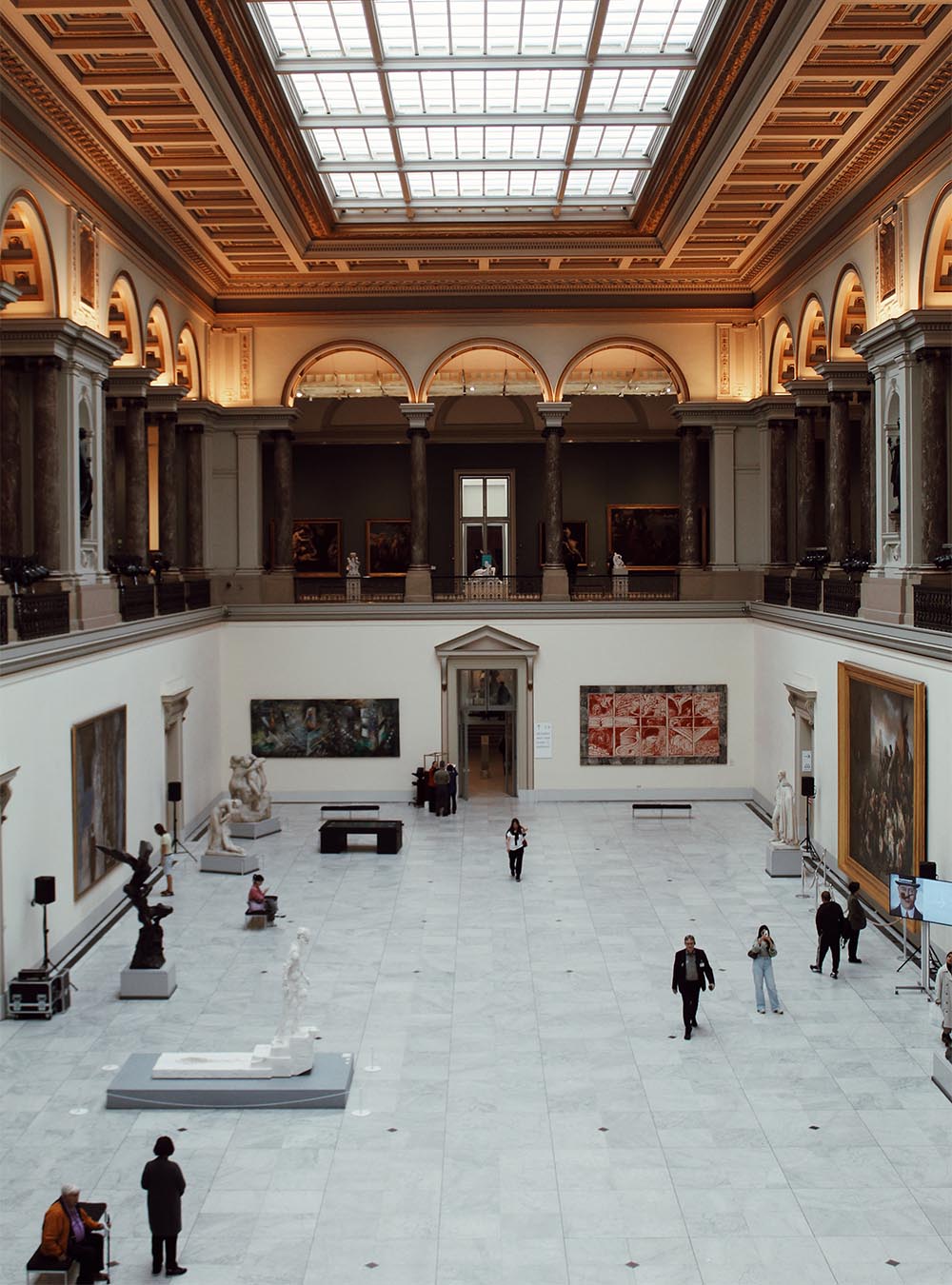 Mont des Arts: An elevated vantage point overlooking downtown Brussels and landscaped gardens, where locals often gather on the steps.
Basilique Nationale du Sacré Coeur: Dominating the Koekelberg district's skyline is the faded green cupola of this hard-to-miss church, from which you can see across the countryside to Antwerp on a clear day.
Meunier Museum: Step inside the studio-turned-museum which displays over 150 paintings, drawings, sculptures, and plaster models by Belgian artist Constantin Meunier.
Belgian Comic Strip Center: Fans of Tintin and The Smurfs can thank Belgium for many much-loved cartoons, and will find hours of entertainment in the constantly rotating exhibition of 200 original comic strip drawings by European artists within this Art Nouveau building designed by Belgian architect, Victor Horta.
…and a longer look at Brussels' lesser-known spots
Sablon
This upscale neighbourhood has a Notting Hill feel thanks to an array of fashionable eateries such as must-pre-book Lola, stylish homeware boutiques (pop into Flamant for fresh flowers and the flagship Baobab store for heavenly scented candles in hand-blown glass holders), and patisseries with swoon-worthy window displays. Artisanal sweets are made each day in the workshops of Wittamer, located right behind the third generation owned maison, while the friendly staff in Fine Bakery Brussels will happily share their local recommendations with you over freshly baked bread and cakes.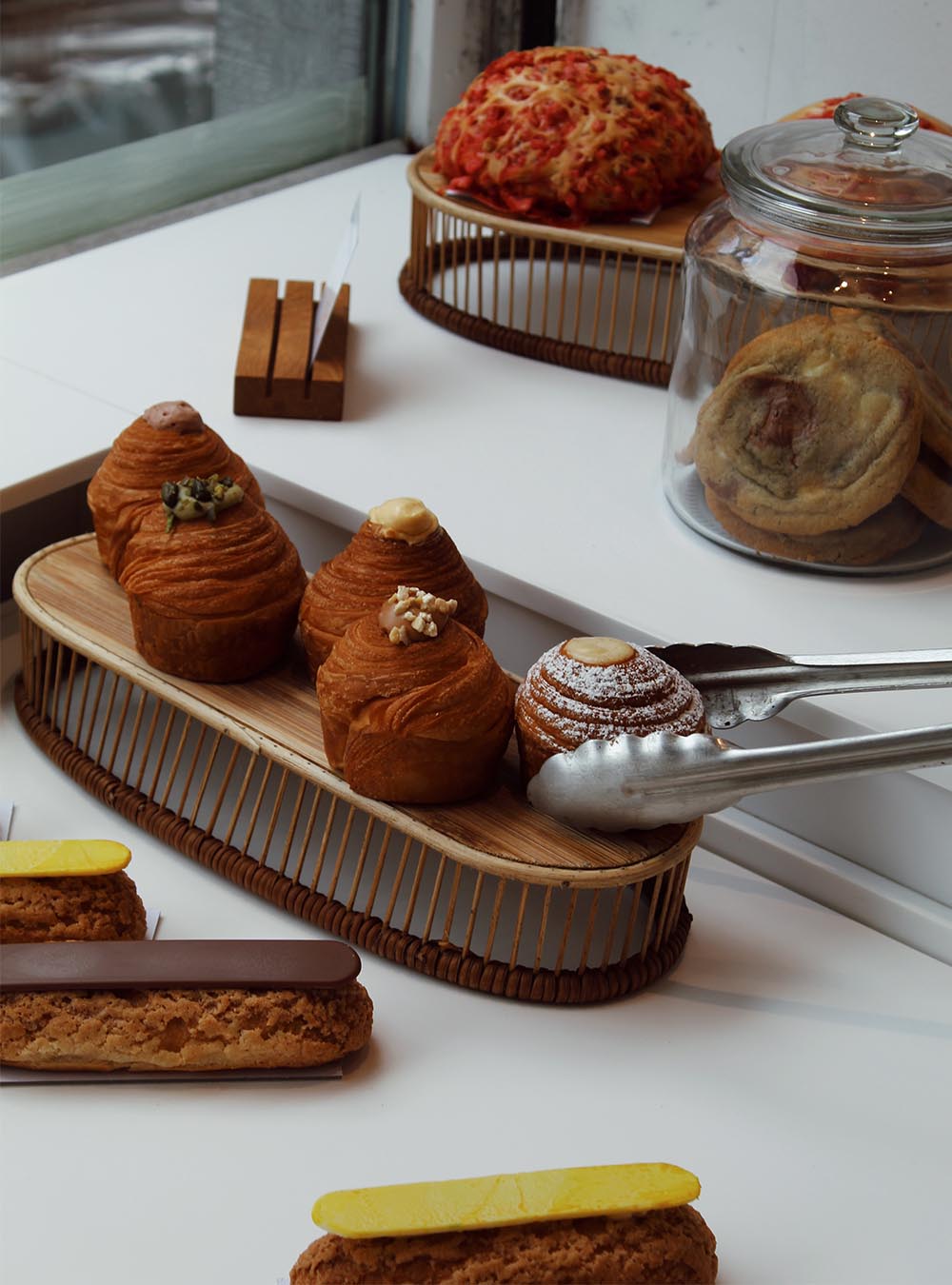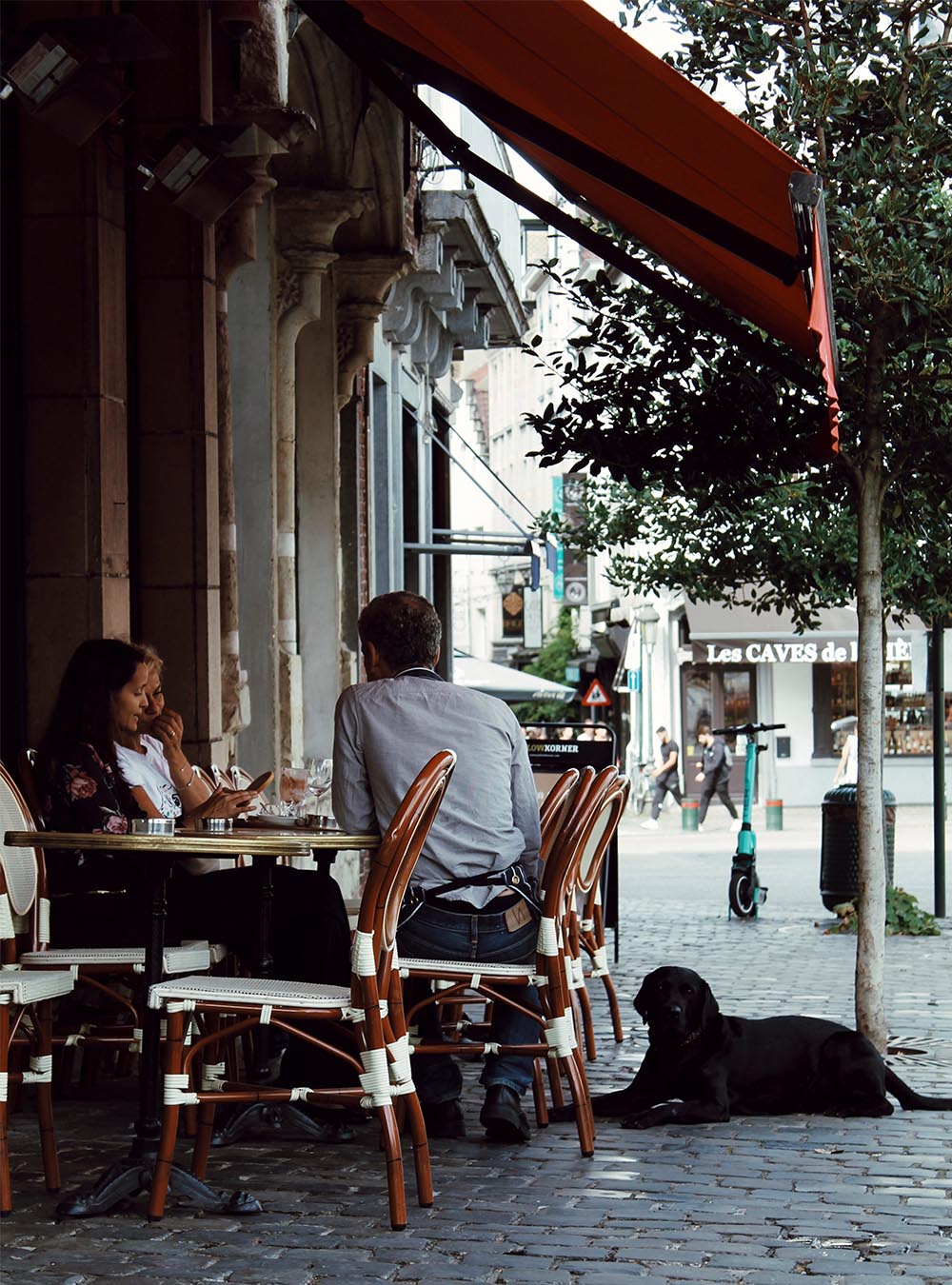 Slow mornings are made for sauntering between Église Notre-Dame des Victoires du Sablon, a Gothic church built by the city's crossbowmen in the 15th century with intricate stained-glass windows, and Le Petit Sablon, a lovely statue-lined square with a bubbling fountain and flower-filled gardens.
The Marolles
Antiques lovers, rejoice! The endearingly rough-around-the-edges Marolles district has become synonymous with Place Jeu de Balle, a daily flea market where you can find absolutely everything and anything – think oil paintings, vintage jewellery, retro cameras, and more. Serious shoppers will arrive at 6am when the market opens, while bargain hunters should come closer to pack-down around 2pm when prices tend to drop. The surrounding cobbled streets are also brimming with antiques dealers and interior design shops, so be sure to leave room in your suitcase.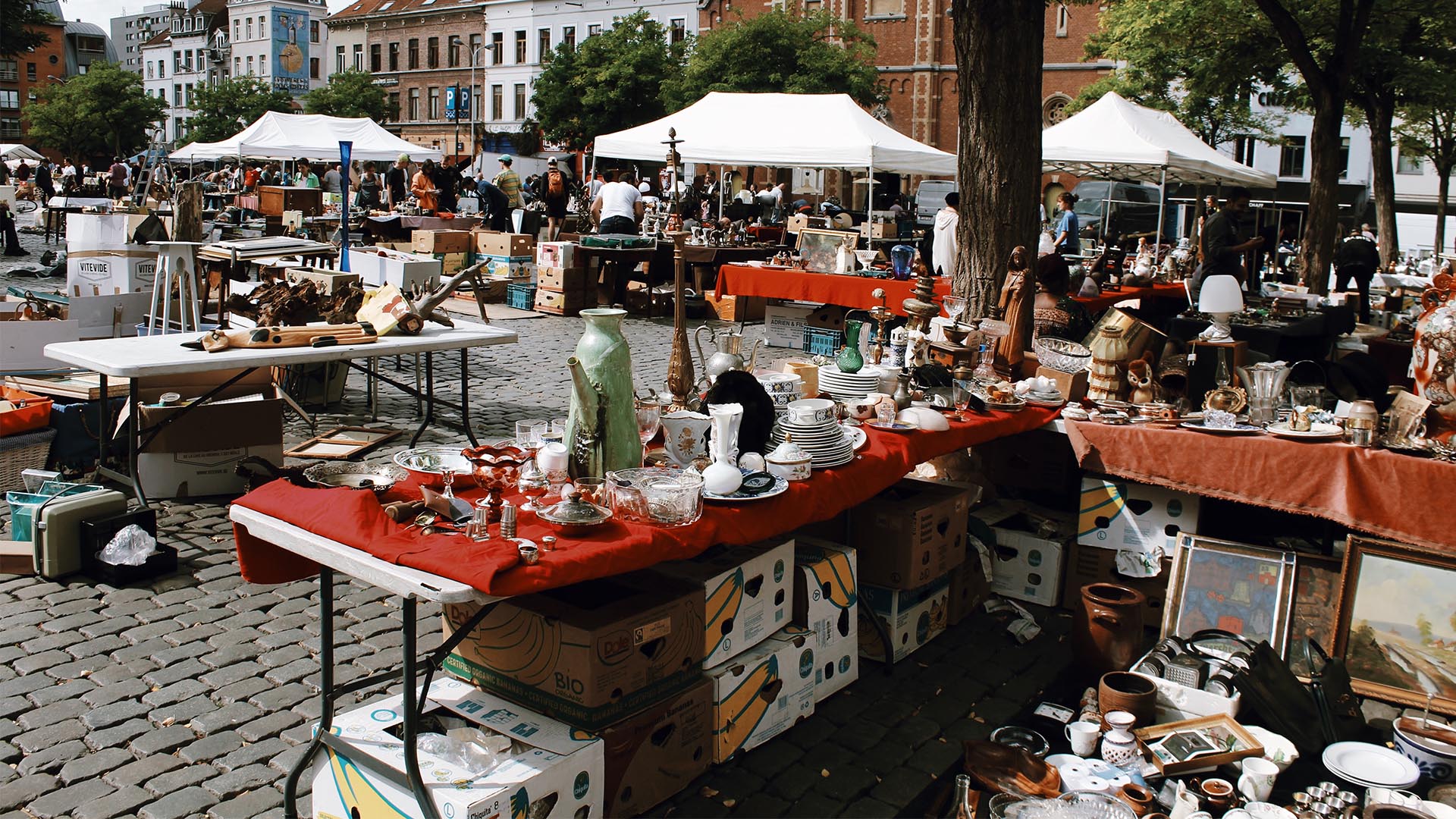 Dansaert
An undeniably hip industrial hotbed-turned cool kid hangout, Brussels' design district is drawing a younger crowd to the quirky concept stores, canalside coffee houses, and lively jazz bars on Rue Antoine Dansaert, Rue de Flandre and Rue Sainte-Catherine. This creative quarter is where to browse and buy designs from the very best Flemish fashion houses, plus Scandi-influenced showrooms of furniture which could double as artwork.
What – and where – to eat in Brussels
For waffles…
Firstly, it's important to know exactly what sort of waffles you're ordering. The lighter, crispier Brussels waffle is rectangular, while the thicker, chewier Liège waffle comes with caramelised, rounded edges. Without waffling on too much, both recipes are equally delicious and are served at Maison Dandoy, a traditional speculoos biscuit and waffle maker. Ask for the Manneken-Pis inspired waffle which comes with salted caramel butter and hazelnut-topped ice cream, the calories don't count when it tastes this good.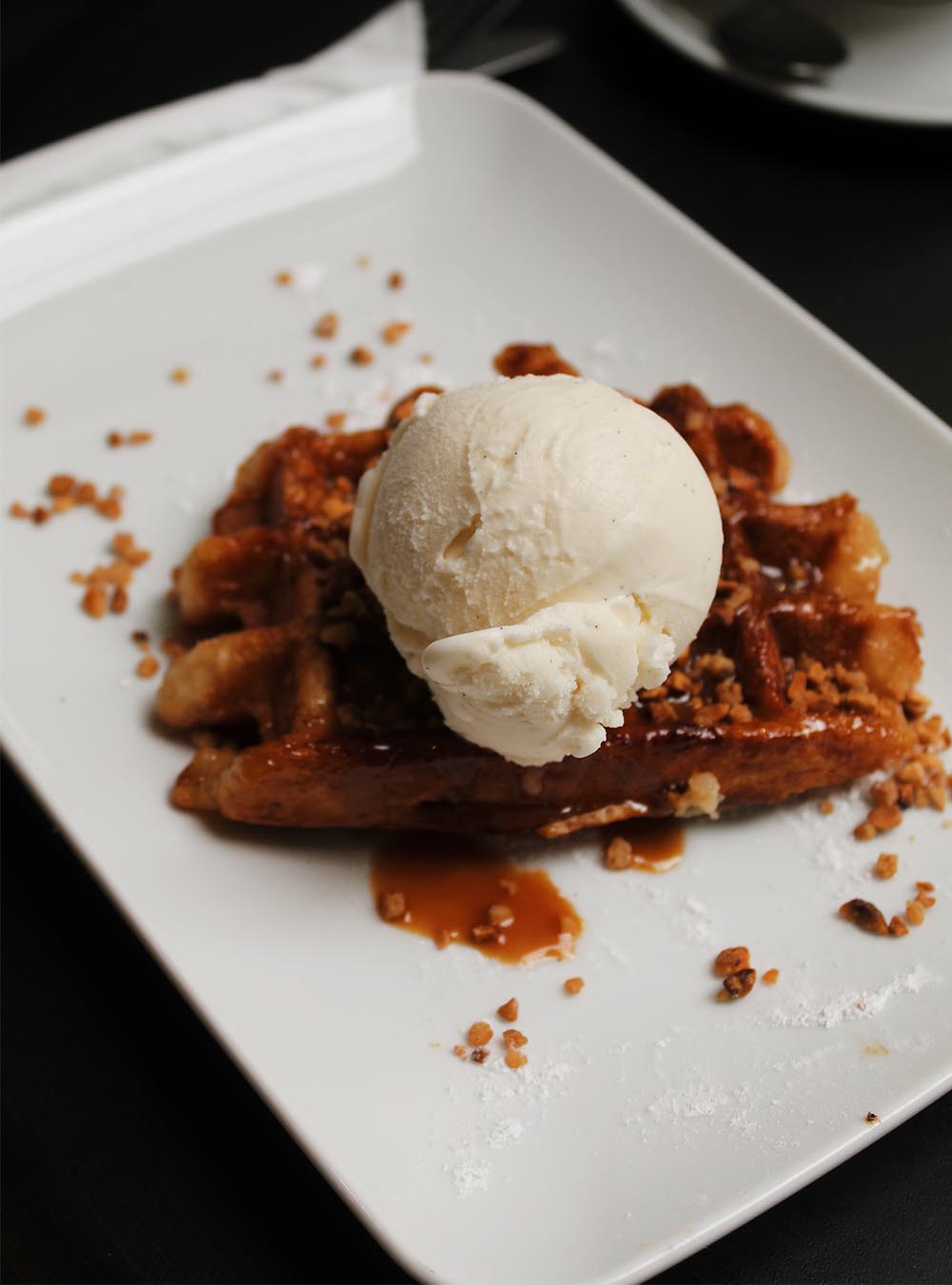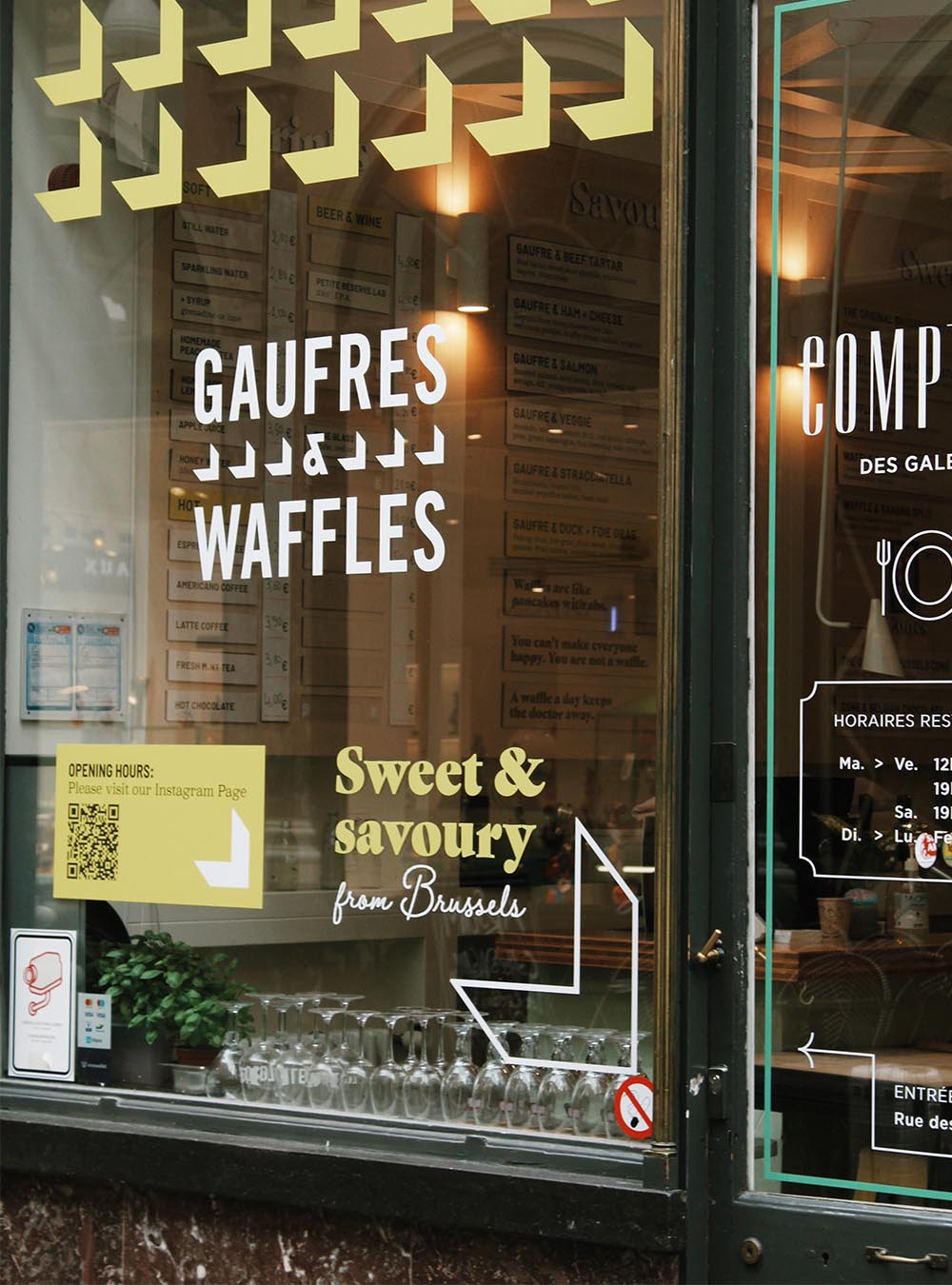 For chocolate…
Though it feels like there are chocolate shops on every corner, there's really only one name you need to know. Belgian-born Pierre Marcolini is one of the few chocolatiers to roast his cocoa beans himself, and each handmade creation tastes as good as it looks – from beautifully packaged boxes of chocolates, to truffles, macarons, and jams. For one of the prettiest chocolate window displays, make sure Mary's is on your list – the original owner is rumoured to have kept a list of every customer's favourite chocolates in a guestbook, including the King of Belgium himself.
For café culture…
Elevated to a fine art, café culture is a way of life for Brussels' locals – much like its Parisian counterparts. While there are countless cafés throughout the city, the Sablon district houses our favourites – including Chez Richard with its smart blue awnings where ingredients are sourced exclusively from handpicked Belgian and French suppliers.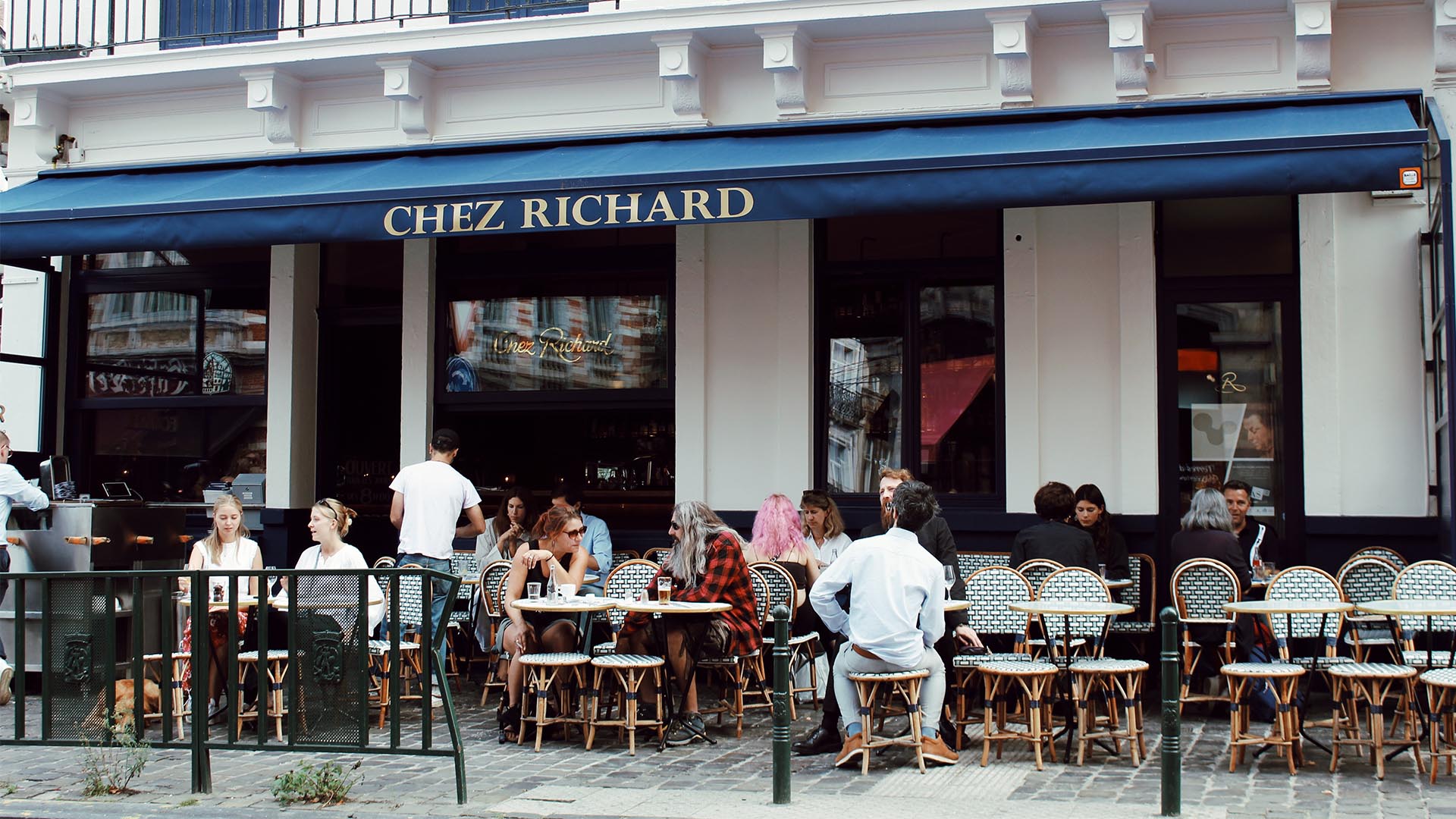 For moules-frites…
This steamy seafood dish has become somewhat of a Belgian pride and joy, and deservedly so. Mussels are carefully prepared, steamed, and served in casserole dishes throughout the capital, often with a generous helping of Belgian fries (the fluffy, thick-cut version of French fries). Local favourite Restaurant Vincent specialises in authentic Brussels cuisine, including melted cheese over mussels, plus hearty meat dishes cooked over open fires and warmed in rustic copper pans. Bucolic scenes from the Belgian coast and countryside are depicted on the tiled walls, giving this down-to-earth eatery the feel of a traditional delicatessen.
For croquettes…
Belgian cheese croquettes started life as a humble but popular snack and can now be found as starters on most fine dining menus in the city. The shrimp croquettes at Juliana Restaurant accompanied with lemon and parsley are delightfully more-ish and prettily presented – reserve a table on the Juliana patio to enjoy al fresco.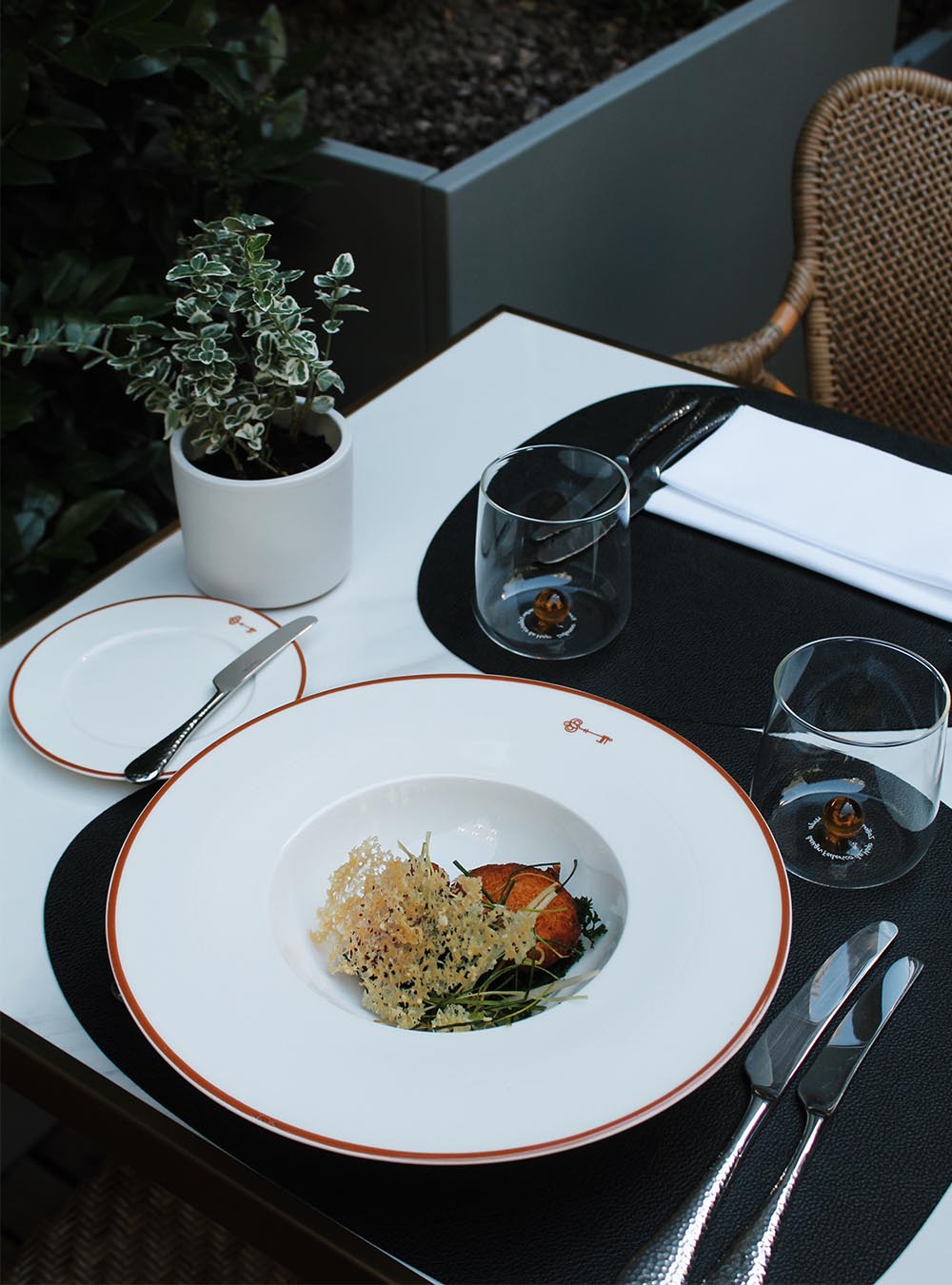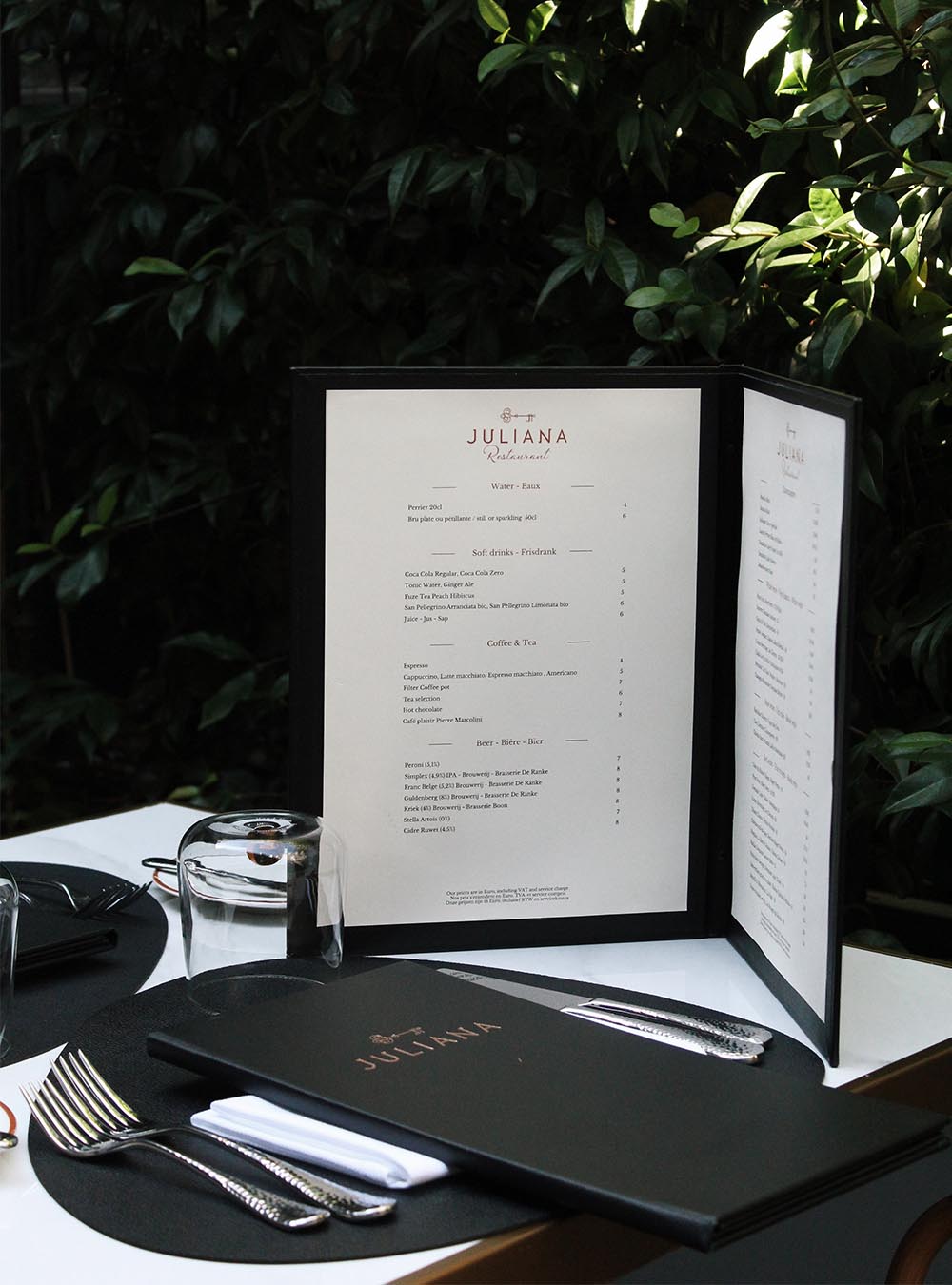 For craft beer…
For local brews with a modern twist, Dansaert is your best bet. The Brussels Beer Project is infusing the Belgian brewery scene with spontaneous and mixed fermentation beers aged in barrels, offering taproom tours and tastings of its hoppy creations. The experimental team brews a new beer every week, keeping its lively community coming back for more.
Where to bed down in Brussels
Discretely tucked away on the Place des Martyrs – one of the city's most striking squares – Juliana Hotel Brussels feels like a well-kept secret you'll only want to share with stylish friends. The moodily lit, open-plan ground floor has the feel of a private members' club, with swanky seating areas arranged around cabinets of curiosities and objets d'art – plus an underground spa pool. Cultural aesthetes can feast their eyes on the owner's extensive and eclectic art collection on display throughout the hotel, while spaces have been given a Mediterranean scent designed especially for Juliana guests by Brussels-based perfumery L'Antichambre.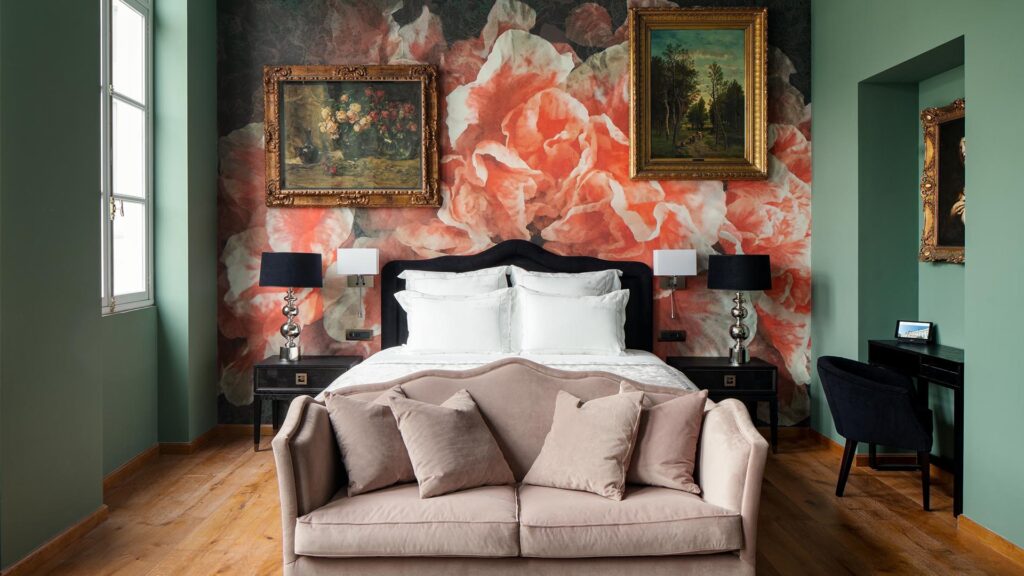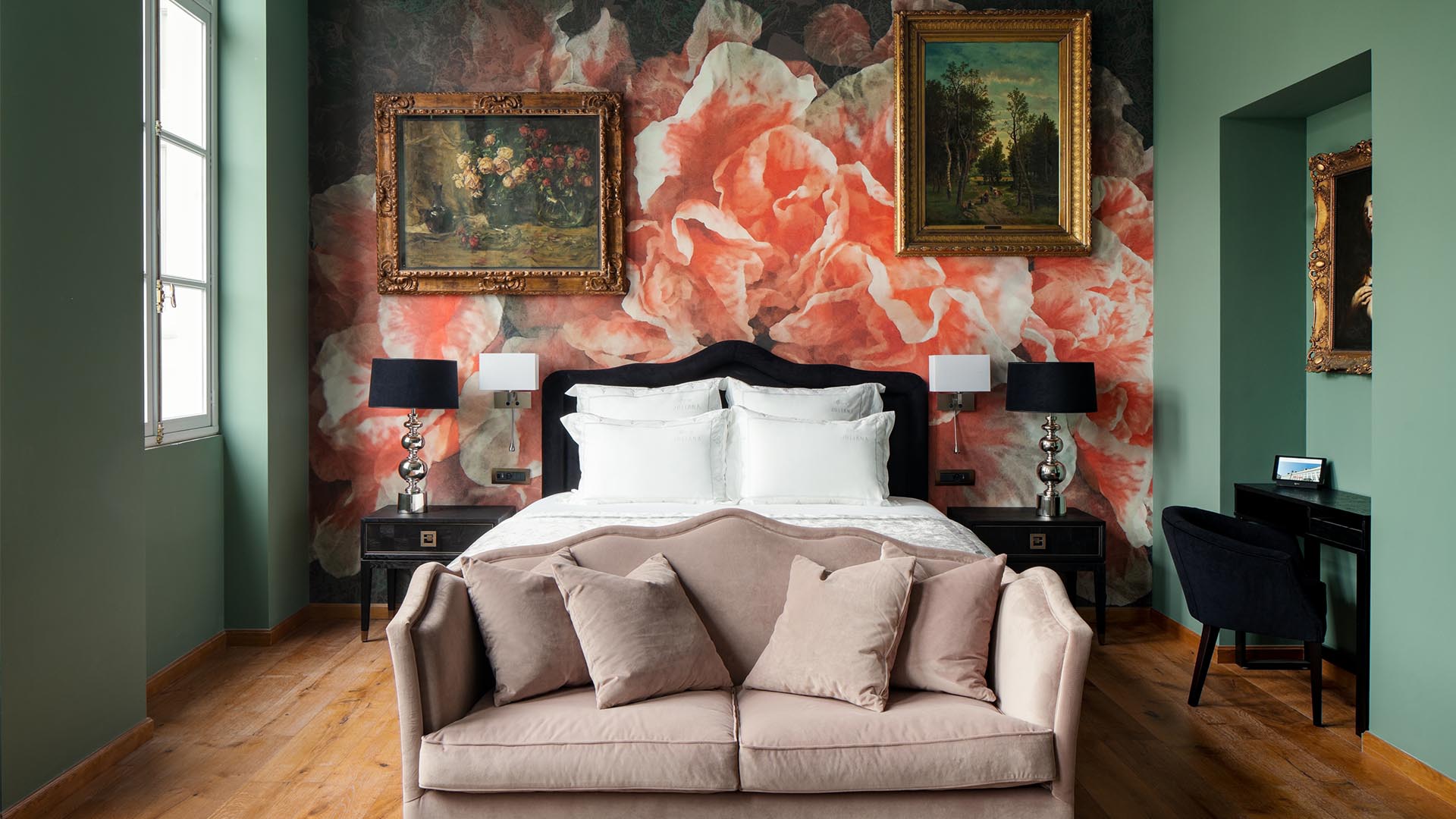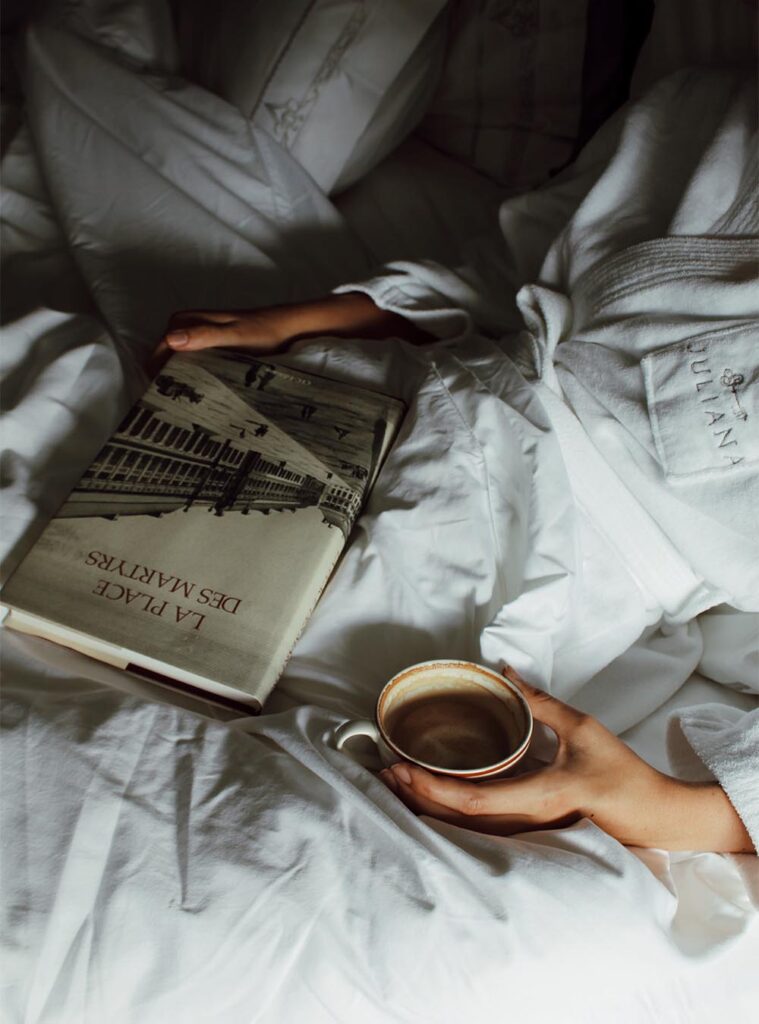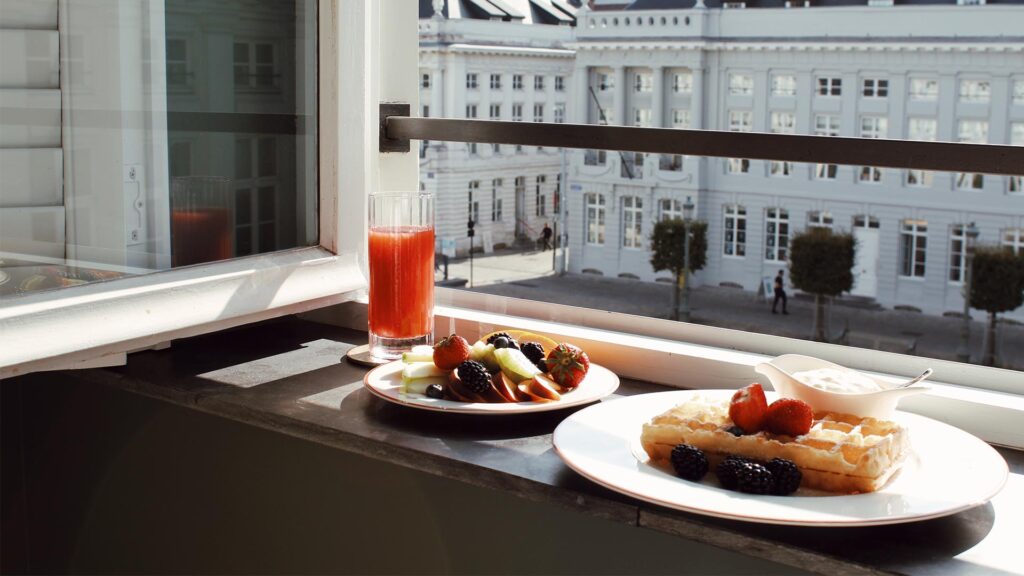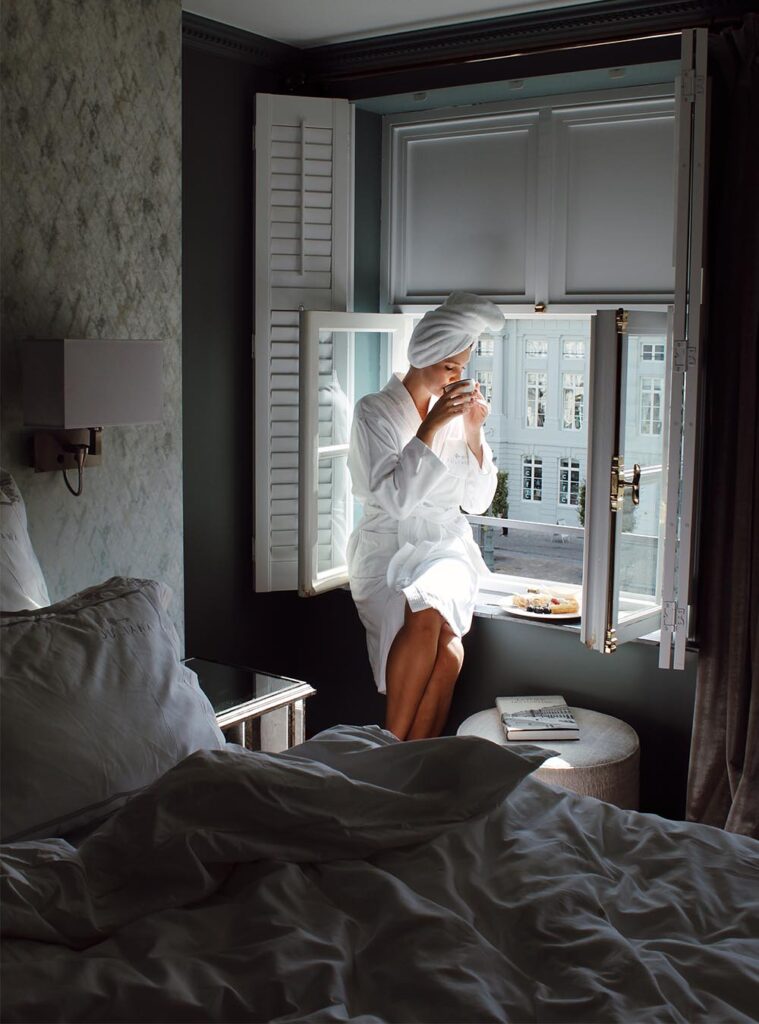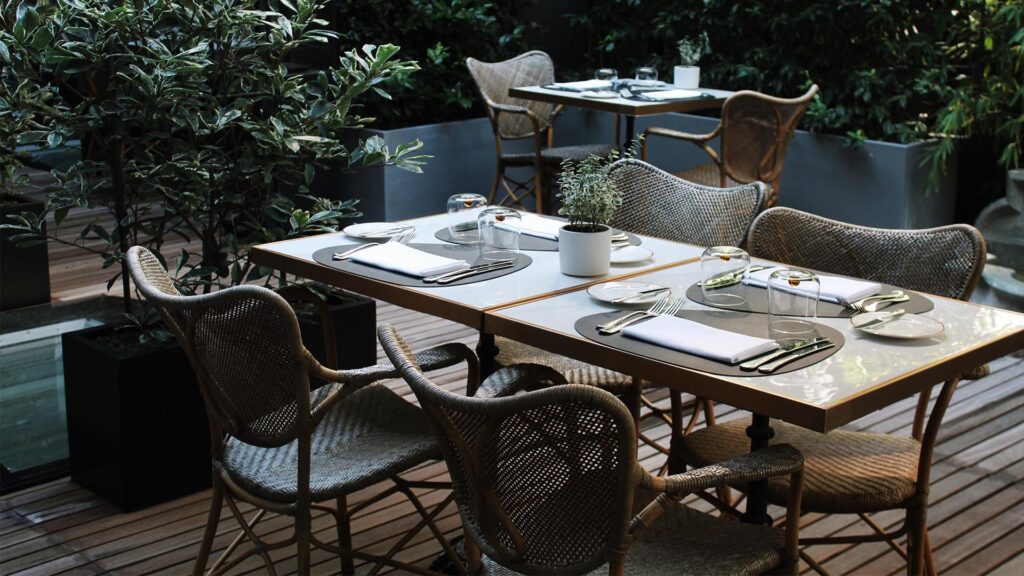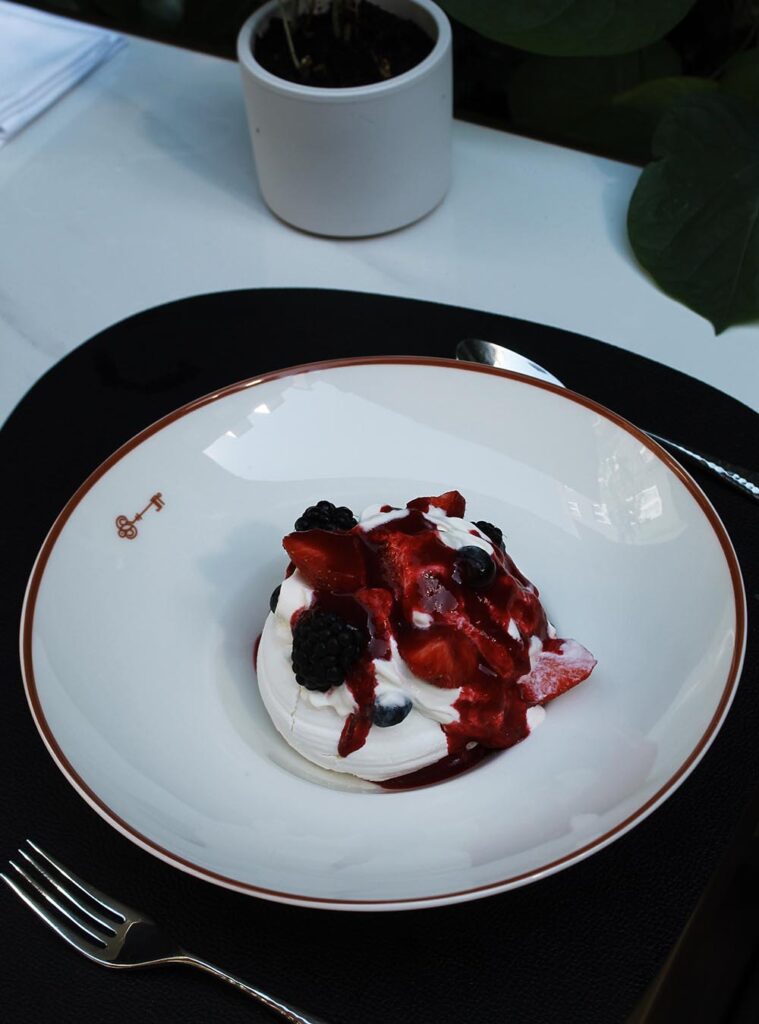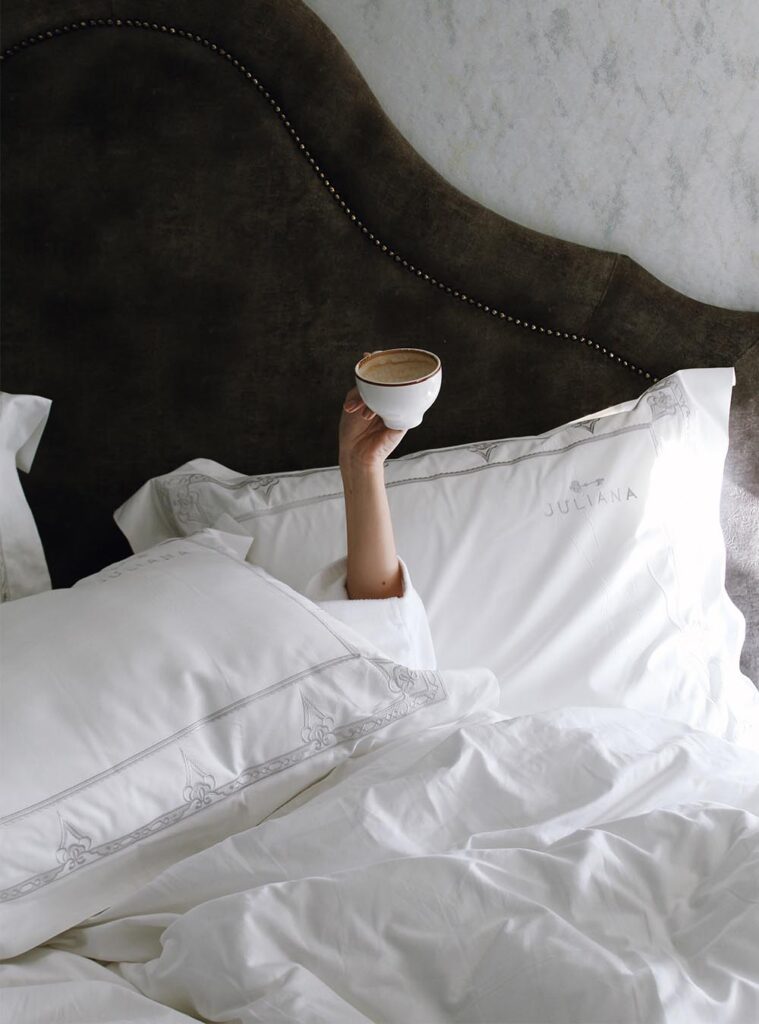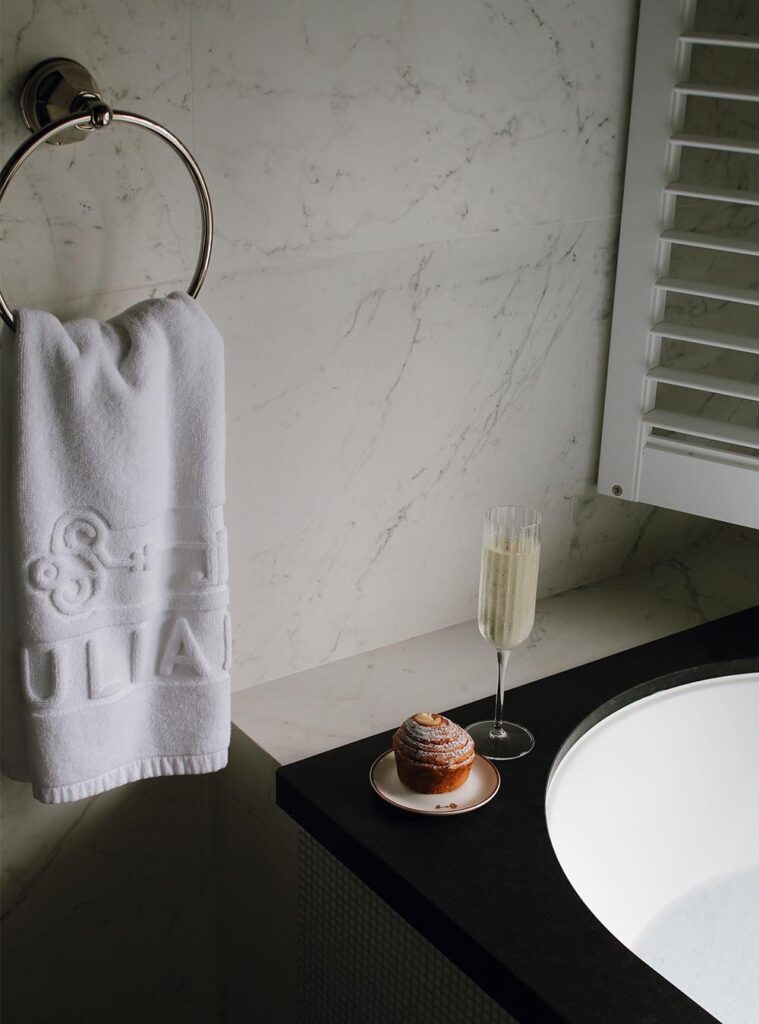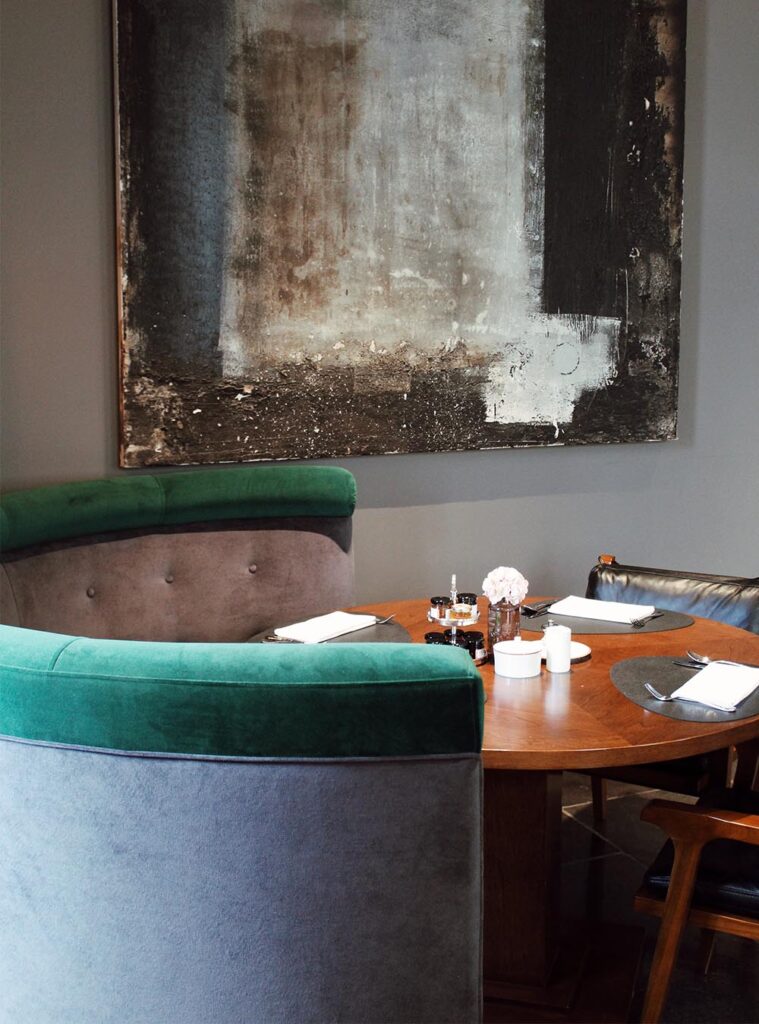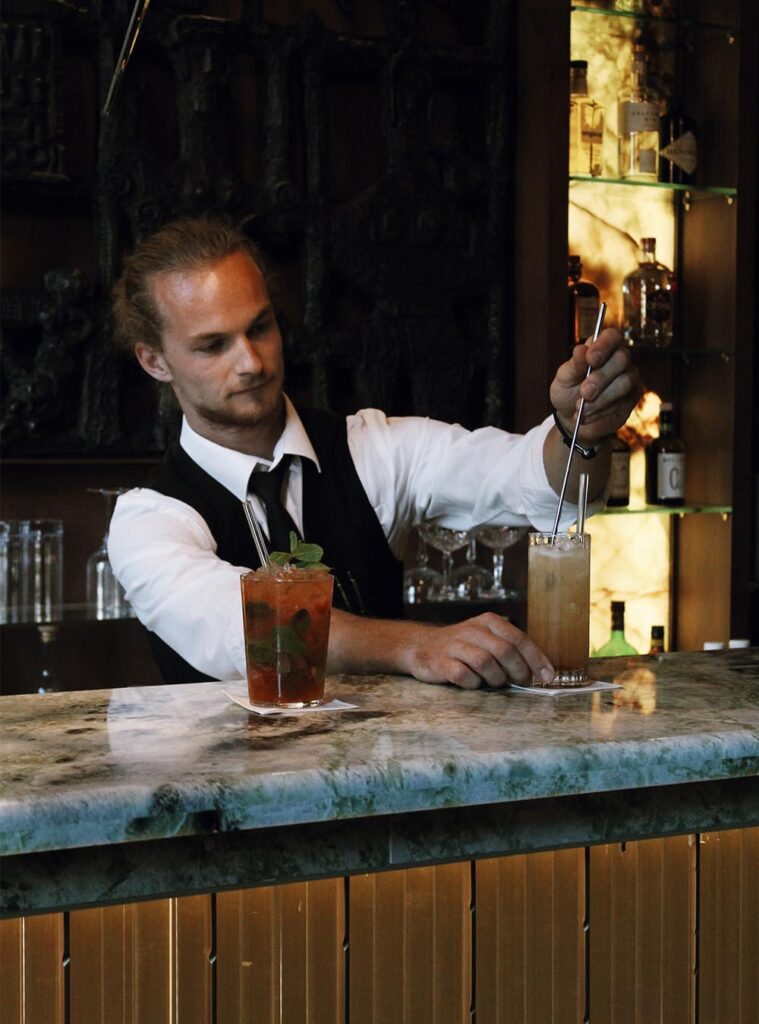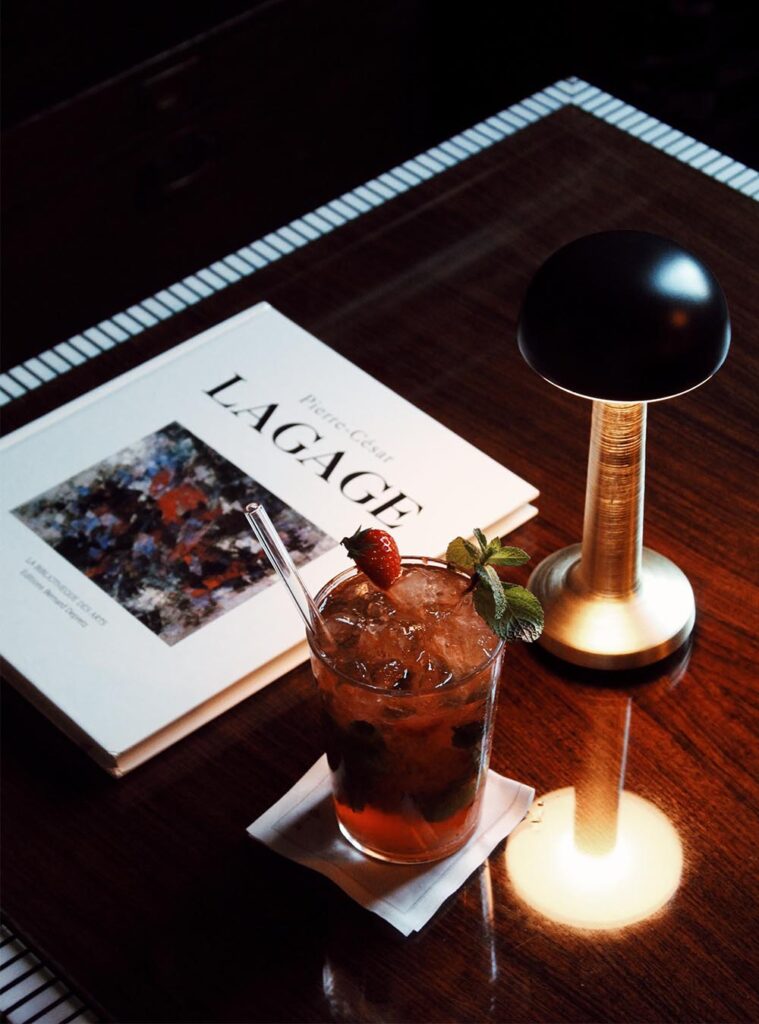 The 43-key property houses 37 individually designed rooms and six sensational suites, each with views over the heritage-listed square or inner vegetable garden. After a sumptuous night's sleep, sit down in an emerald green booth beneath an Art Deco ceiling to a delicious breakfast spread of pastries, yoghurt and granola drizzled with fresh honeycomb, and traditional Belgian apple syrup served in vintage tins – the perfect accompaniment to the hotel's lavish waffles. Dining is overseen by young chef Rosa Caldarola, who brings her native Puglian flavours to the Franco-Belgian table – save room for the berry-sprinkled pavlova, which hides an incredible ice-cream centre. Dishes can also be enjoyed on The Patio, a stylish, verdant outdoor space filled with plants and the idyllic sound of running water from a feature fountain. This is a true urban oasis, which puts Brussels' best attractions on your doorstep.
Watch on TikTok: Ordering Belgian waffles for breakfast with Hotel Juliana's room service