'Carved, Cast & Drawn' at Reschio, a new exhibition by English sculptor Nic Fiddian-Green
Elegant cypress trees cast long shadows across the undulating landscape of Umbria, home to an ancient estate huddled in the countryside, where the distant echo of cantering Andalusian horses can be heard across the misty hills. This summer, Castello di Reschio is the setting for an equestrian-inspired exhibition by Nic Fiddian-Green, unveiling the sculptor's largest and most important marble carving to date entitled, How Still the Night – a four-metre high piece of pure white Carrara marble carved from a single 35 tonne block. Pivoting on a single pin, the sculpture appears weightlessly to float in the sky with ethereal grace. Fiddian-Green has been working on this piece for three years in a workshop in the little town of Pietrasanta, the birthplace of Michelangelo's David.
The centrepiece stands with a major body of sculptures in bronze, lead, copper and gold, surrounded by a collection of drawings from his observation of classical architecture and Arcadian landscapes that he has been working on over the last five years. Fiddian-Green has drawn inspiration from Renaissance artist Piero della Francesca, whose work can be found in many of the churches and museums close to the English sculptor's Italian studio.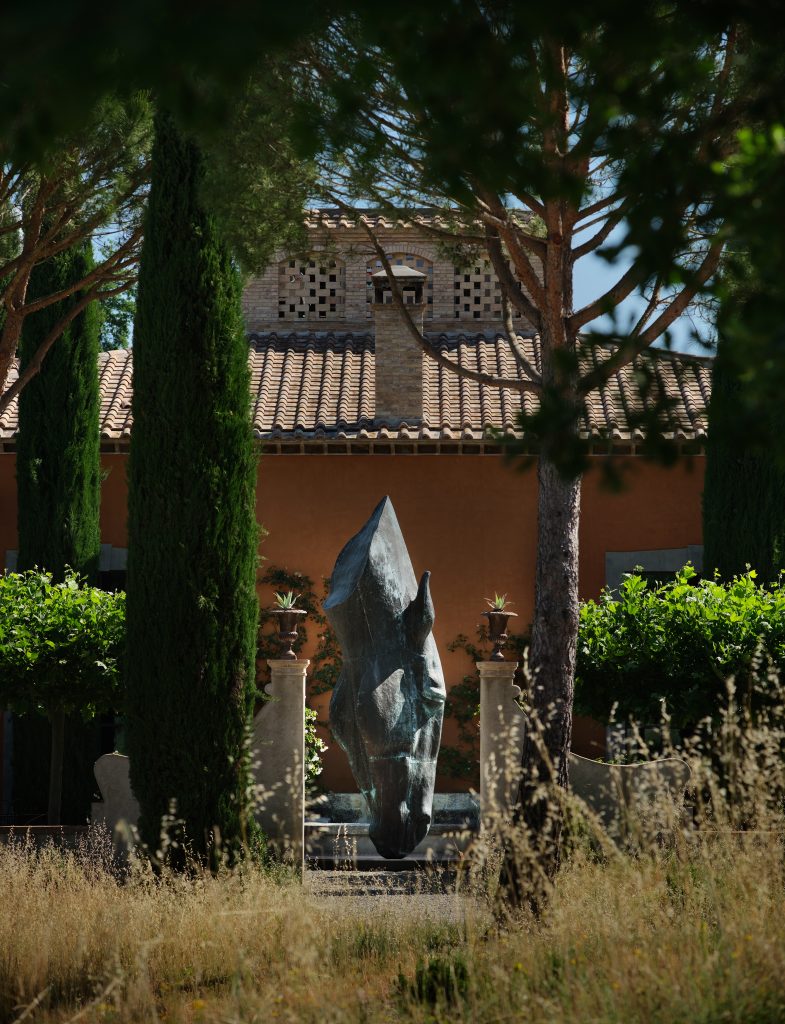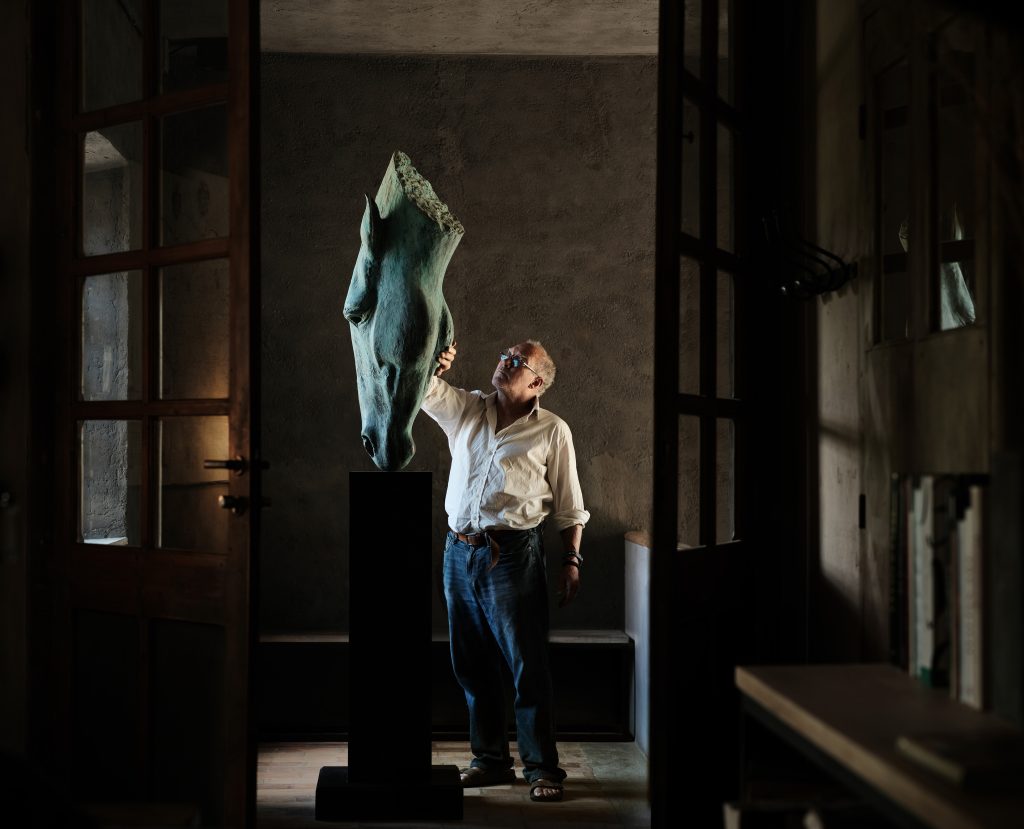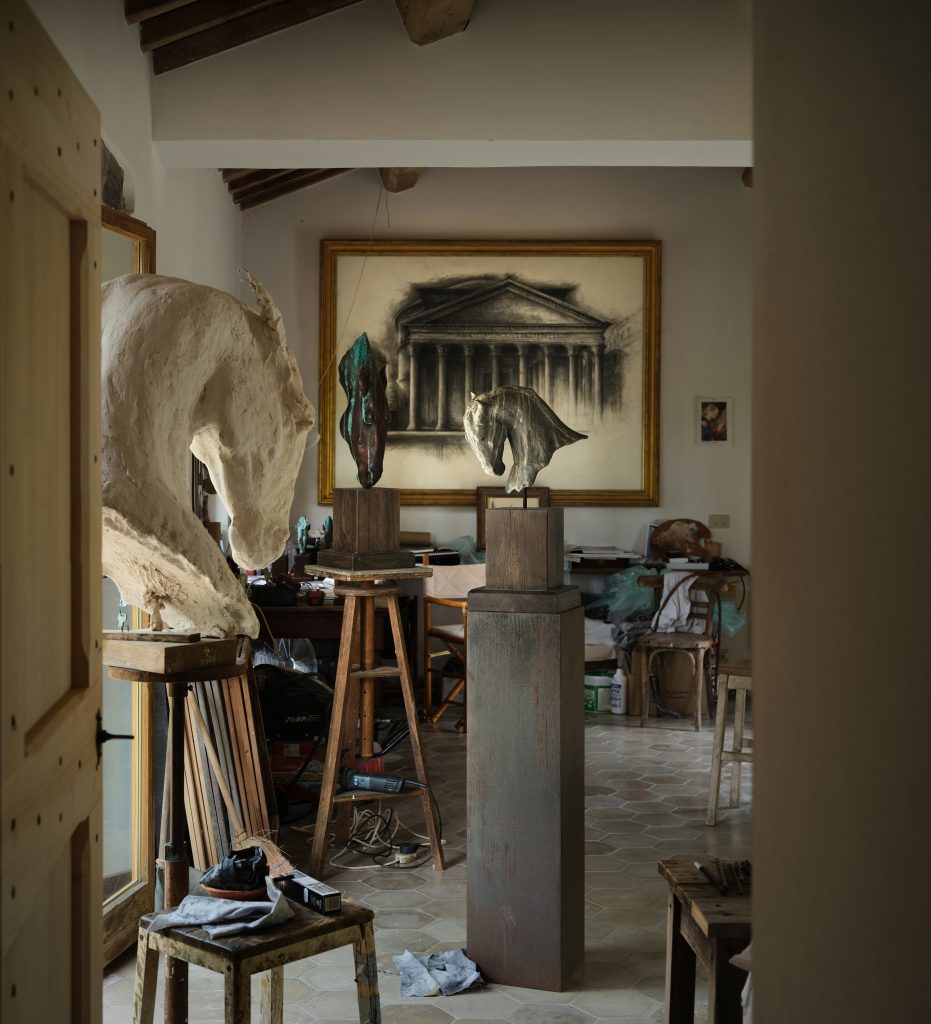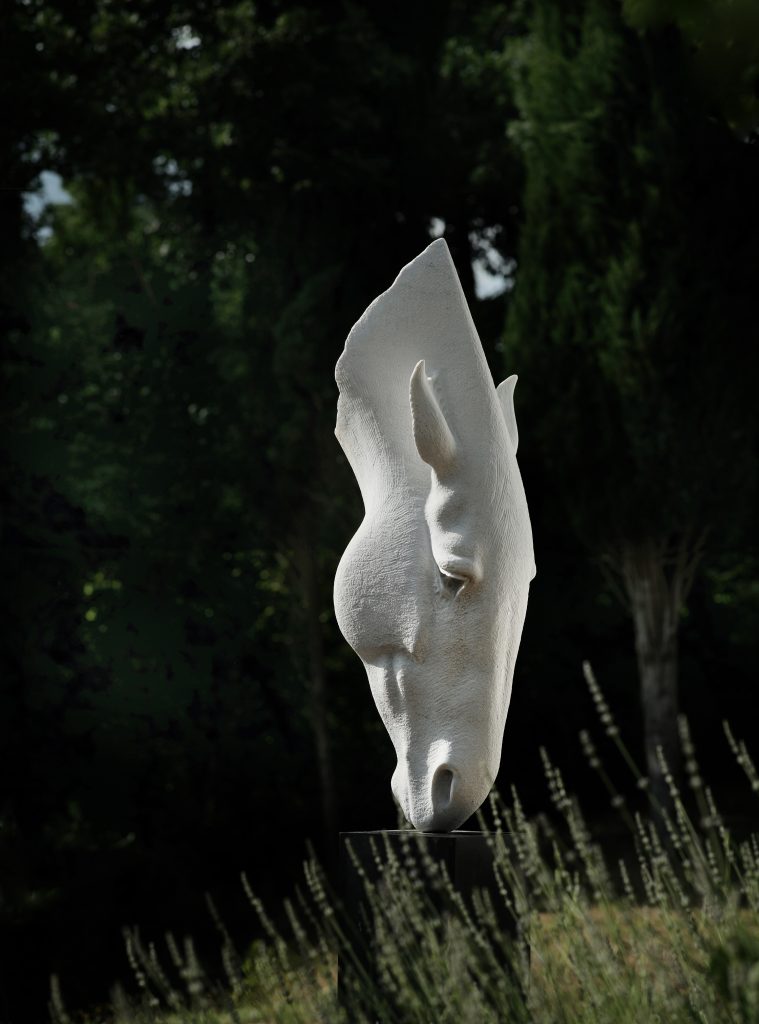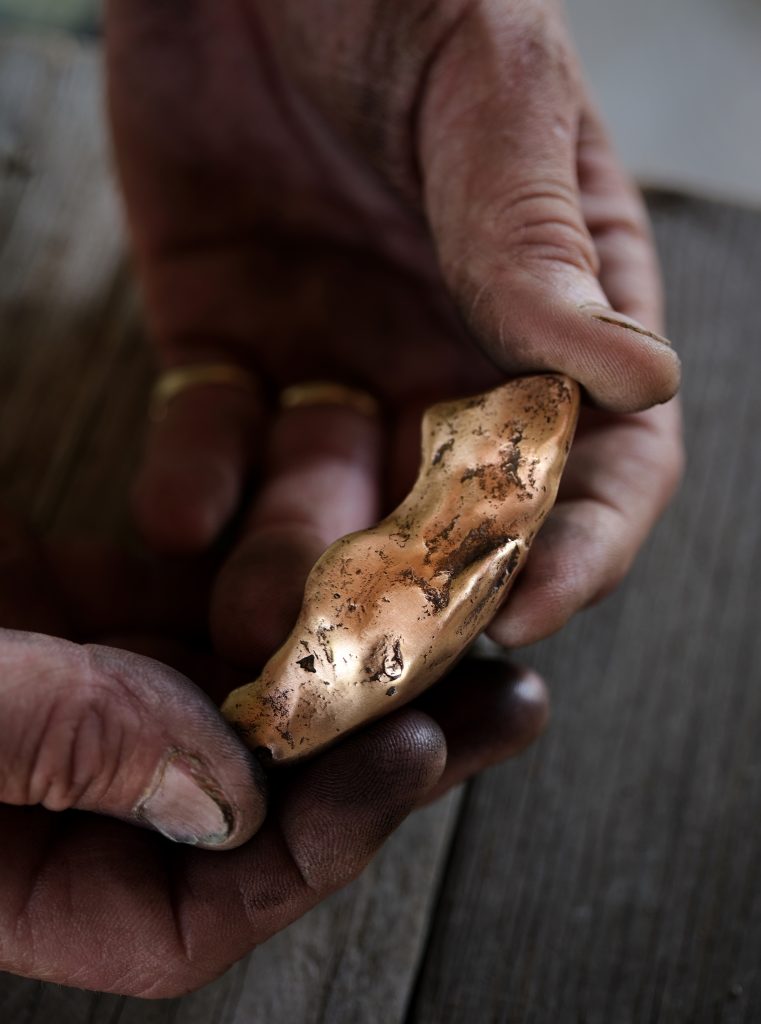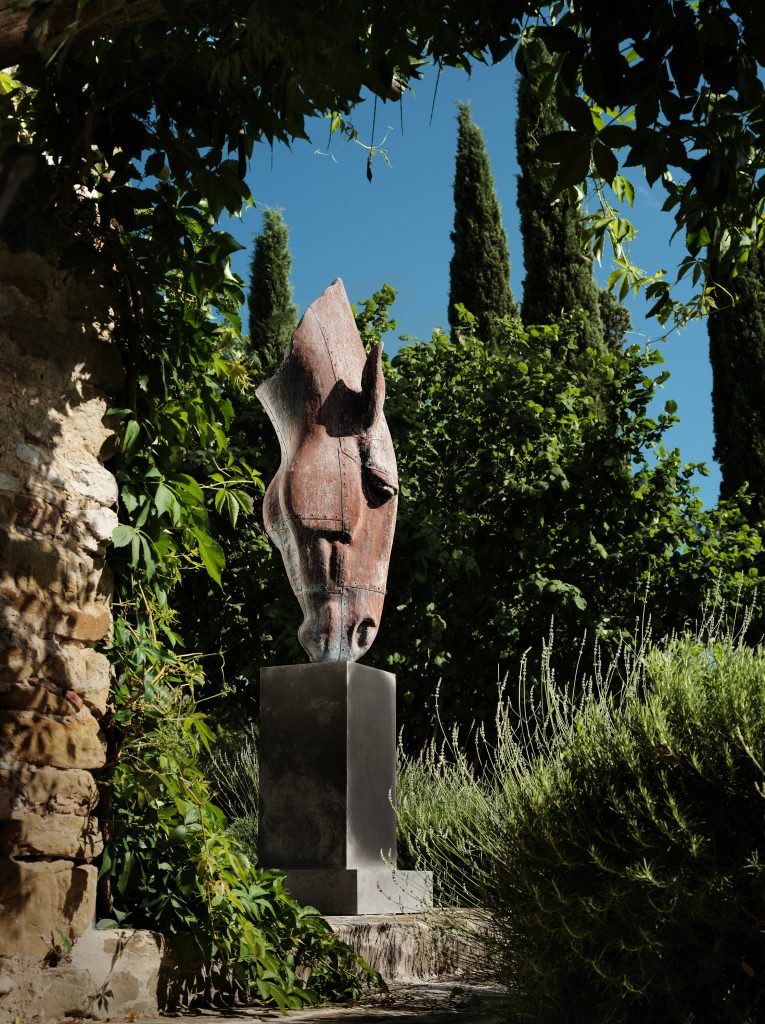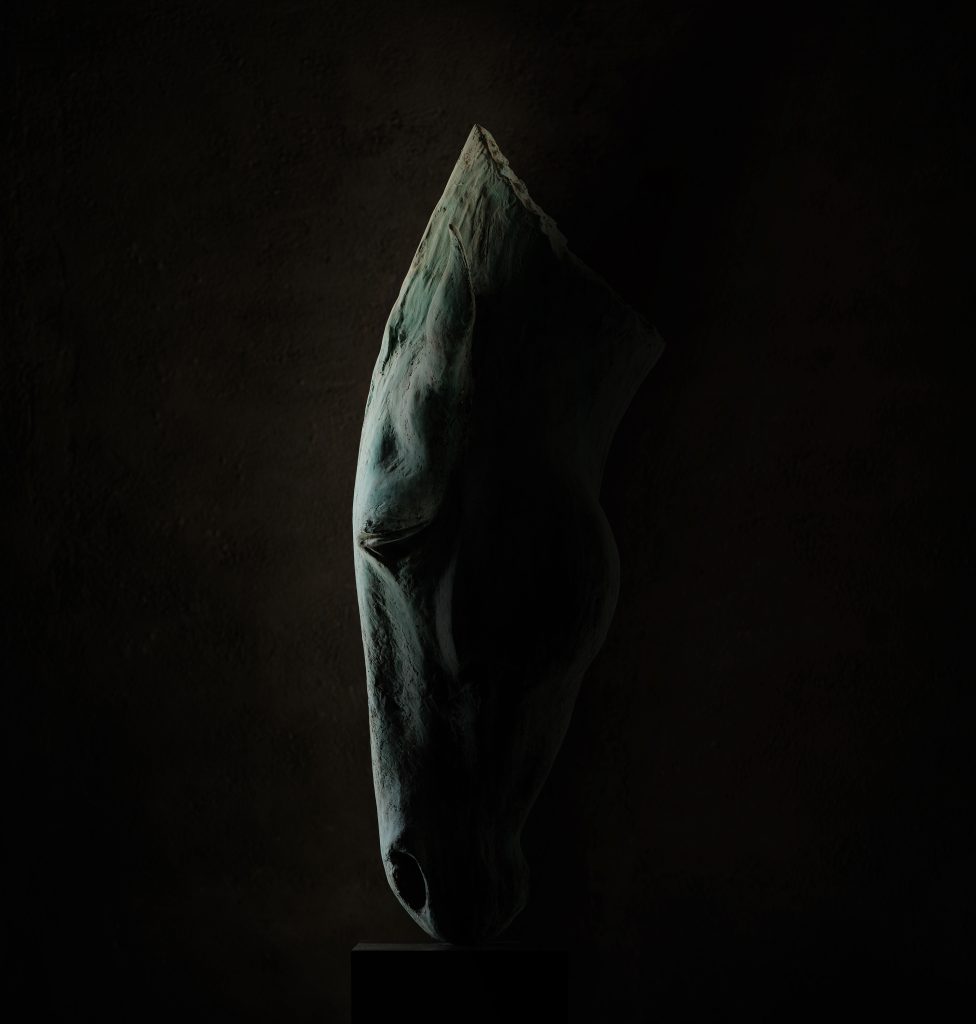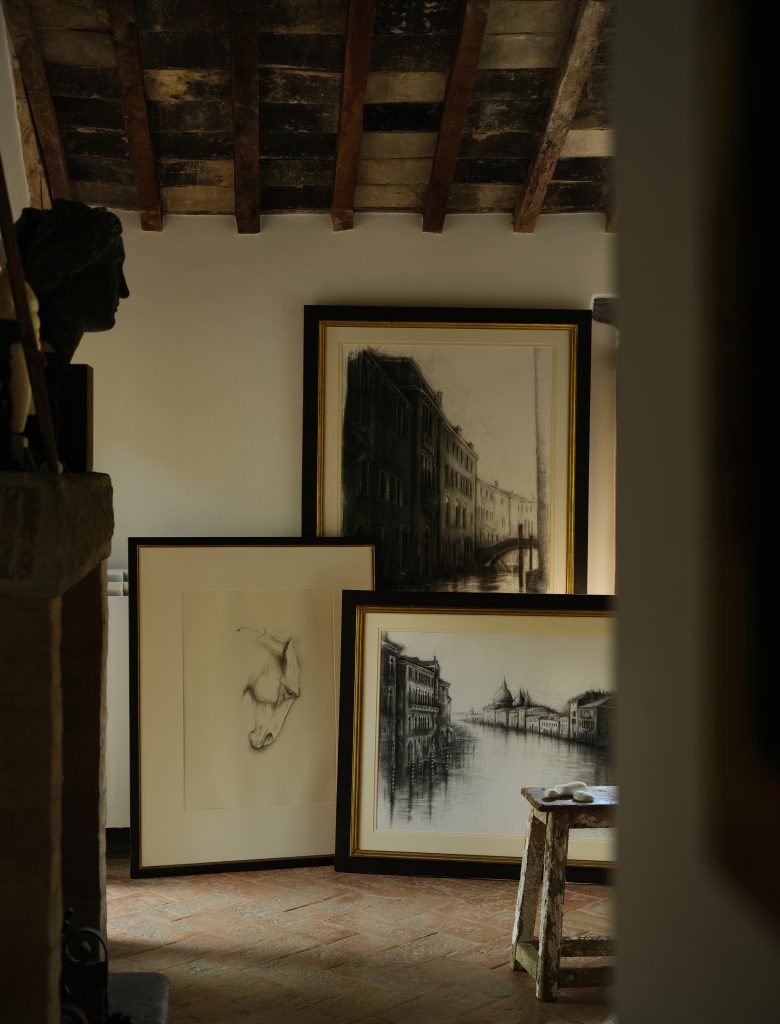 "My father first came across Nic unloading his work in preparation for an exhibition at The Sladmore Gallery in London's Jermyn Street in 2011. Since then, we have forged a close family friendship. Nic's monumental sculptures are prominently displayed over the estate and they really capture the spirit of Reschio's landscape.

Count Benedikt Bolza

Reschio's second generation owner and London-trained architect.
The colossal works are perfectly poised throughout the Reschio grounds, with one statue standing watch over the manège and state-of-the-art stables which are home to 40 pure bred Spanish horses belonging to Benedikt's father and founder of the estate, Count Antonio Bolza. Inspired as a boy by the famous Lipizzaner horses of Vienna, Antonio founded his stud in 1999, and now some of the world's most skilled dressage horses dance before the Bolza family and their guests – seated in a carnivalesque tent with cocktails in hand – during weekly dressage displays led by the estate's master of the horse, Antonello Radicchi and his wife, Francesca.
The best way to explore the 3,700 acre pastoral estate is undoubtedly by horse, where you can feel the wind in your hair and hear the snuffling of wild boar in the undergrowth – the friendly team of multilingual instructors are raring to take more experienced riders out on guided hacks through the misty wilderness.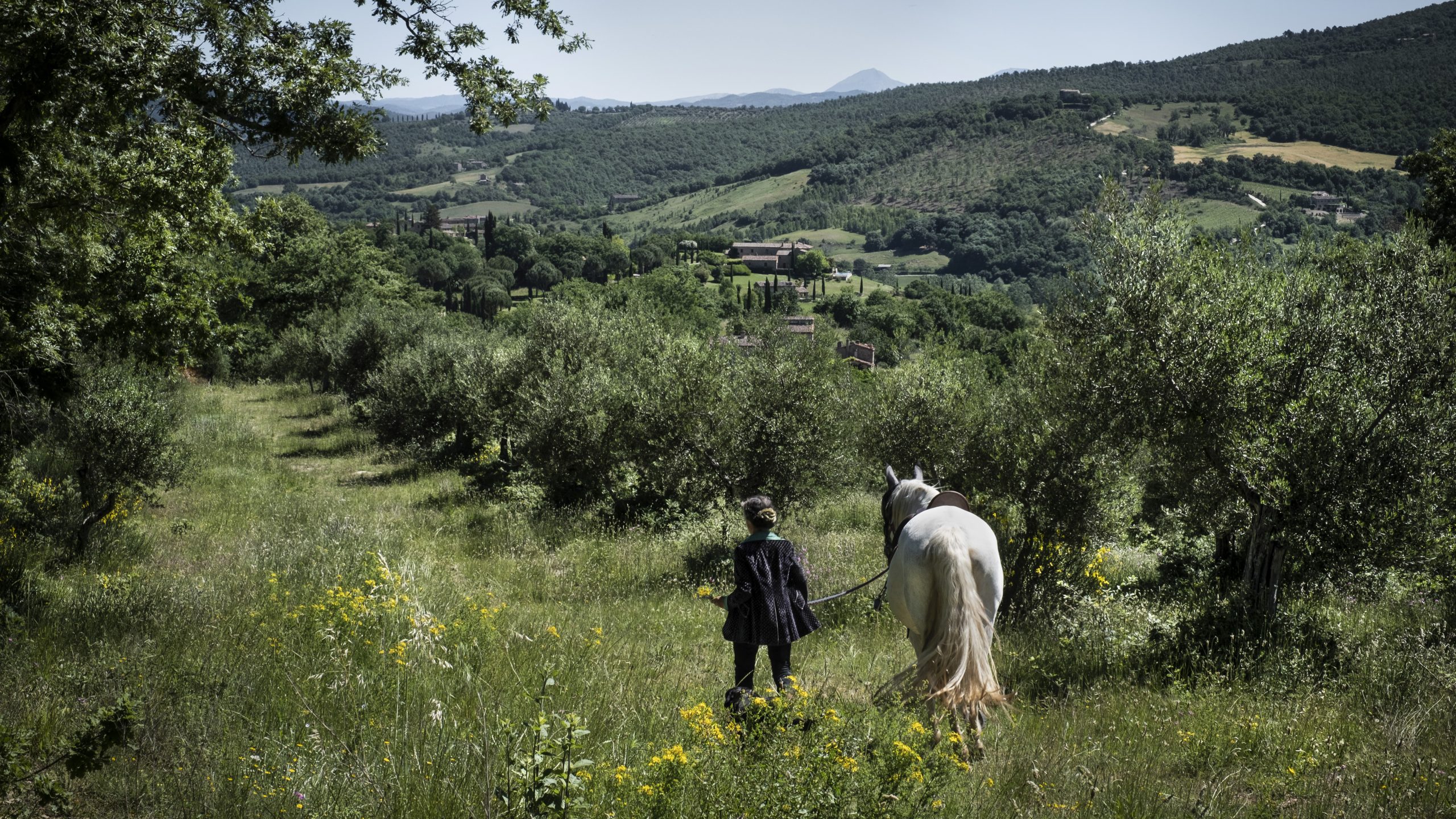 Meanwhile, the estate's former tobacco factory has been reimagined into an industrial-chic creative centre of sky-high ceilings and stylish spaces for Benedikt and his 'B.B. For Reschio' team, who source rare furniture and oil paintings from Italy's best below-the-radar antiques markets, available to view and purchase from the Reschio Dealership at the Tabaccaia.
Stay the night in the meticulously restored thousand-year-old castle, which has been transformed into a set of sumptuous suites with far-reaching views across the rolling hills – think four-poster beds, free-standing tubs, artisan bars stocked with homemade honey and gin, plus impossibly smooth marble finishing in the bathrooms.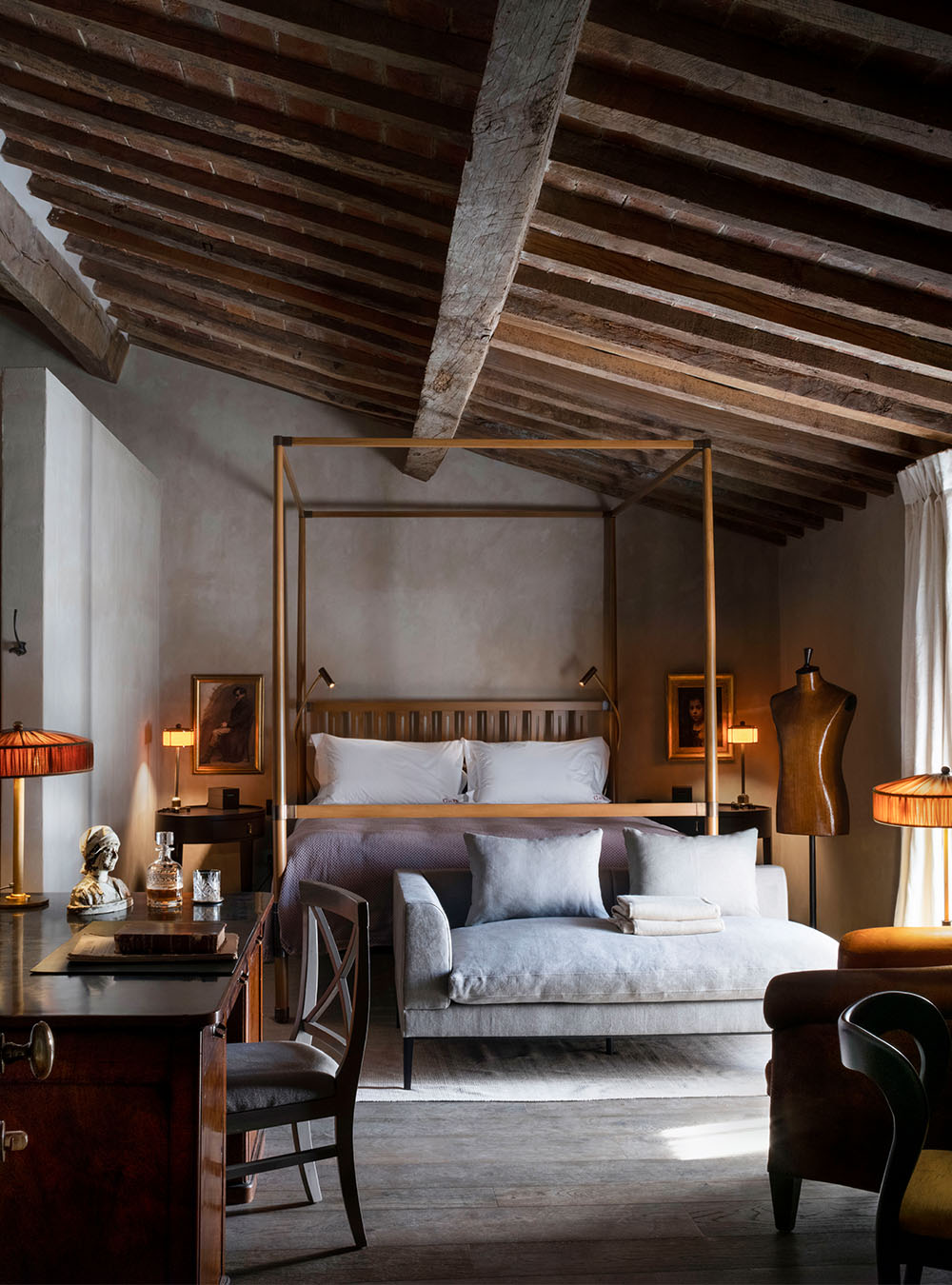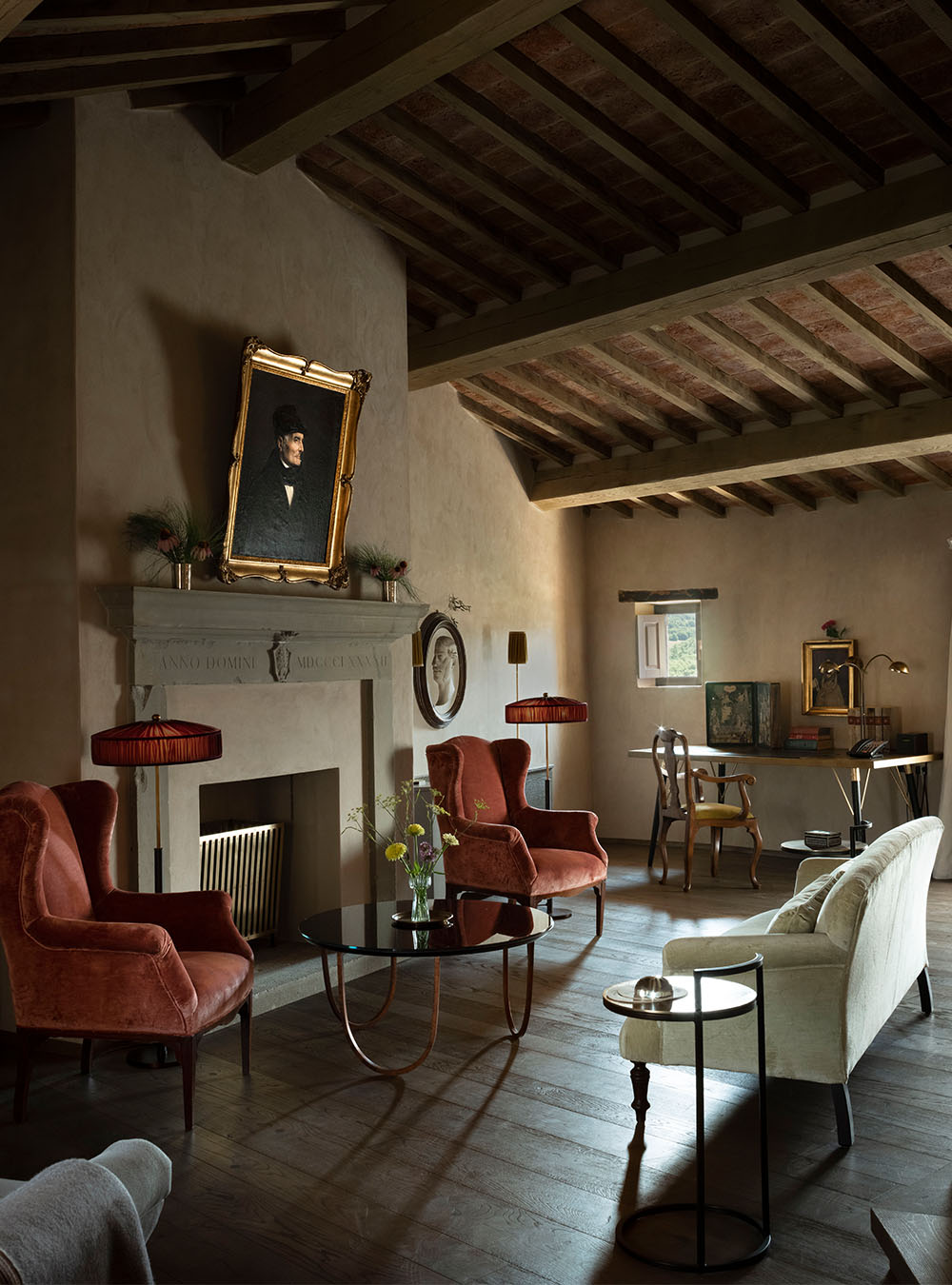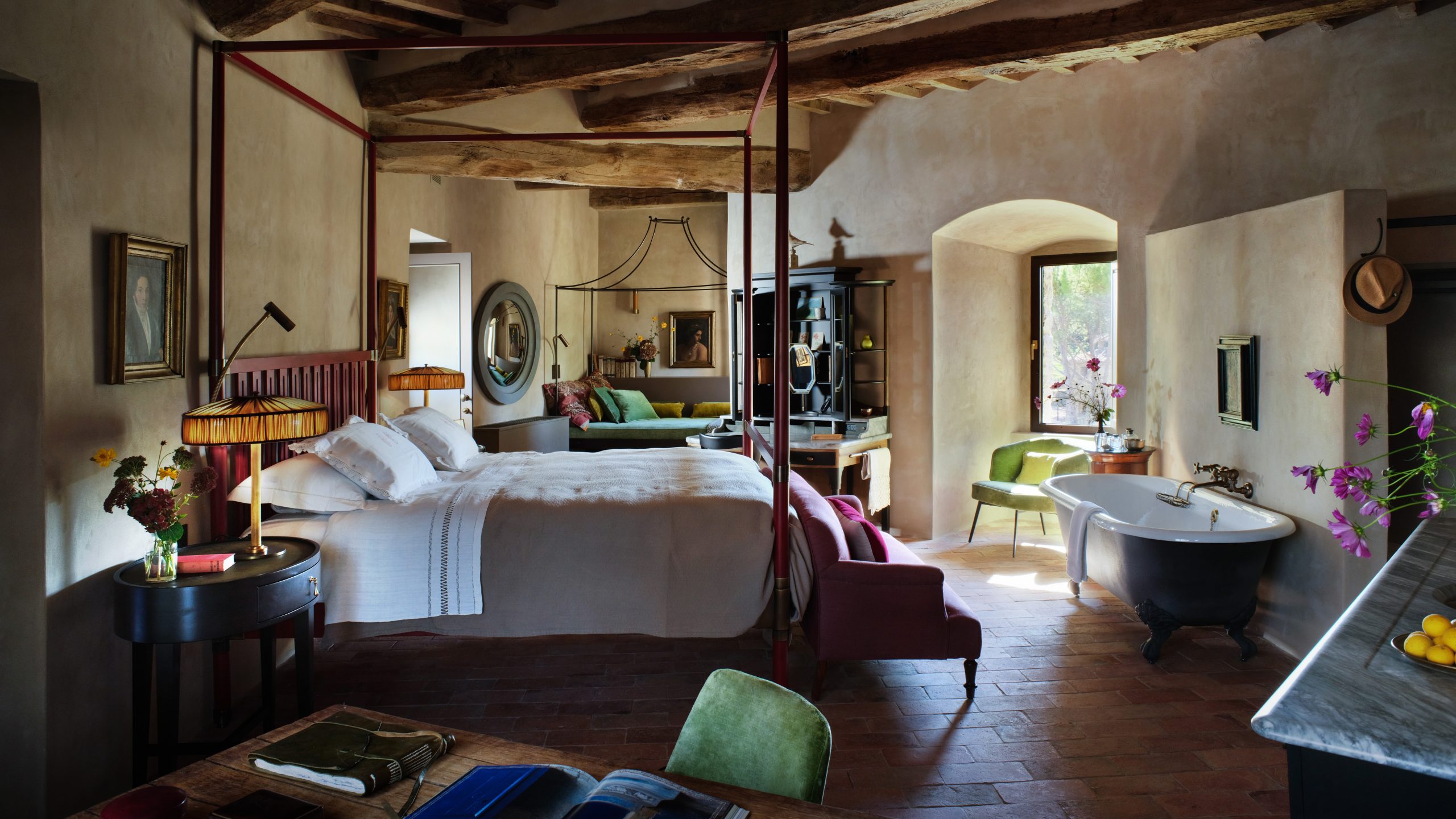 'Carved, Cast & Drawn' is running from 23rd July – 30th September 2022 at Reschio Estate.