A new wave of creatives is making the Americas' oldest European city a must-visit destination
M ost travellers might not think of a Caribbean city break, but swap coconuts on the beach for culture in cobbled streets and you'll uncover the real beauty of the Dominican Republic. Amidst this architectural treasure trove, a colourful cluster of individually decorated 16th-century houses is welcoming guests into Santo Domingo's UNESCO-listed Zona Colonial, jam packed with local works of art and ancient Dominican artefacts. Casas del XVI is closely connected to the city's brimming network of contemporary artists, offering curated guided gallery tours, creative workshops, and meet and greets with some of the leading local creatives, including…
Ysabela Molini, Casa Alfarera
Learn how to work clay with Ysabela Molini, ceramicist and founder of stoneware studio Casa Alfarera which sources all its raw materials from the island. The workshop is composed of a team of Dominican potters and artisans who have been in the trade for over twenty years, producing a range of handmade ceramics from pineapple-shaped planters to one-of-a-kind pieces. Take a one-hour couples or group class of manual modelling while Ysabela and her team shape your understanding of their unique ceramic process step by step, and leave with your very own creation as a souvenir of Santo Domingo.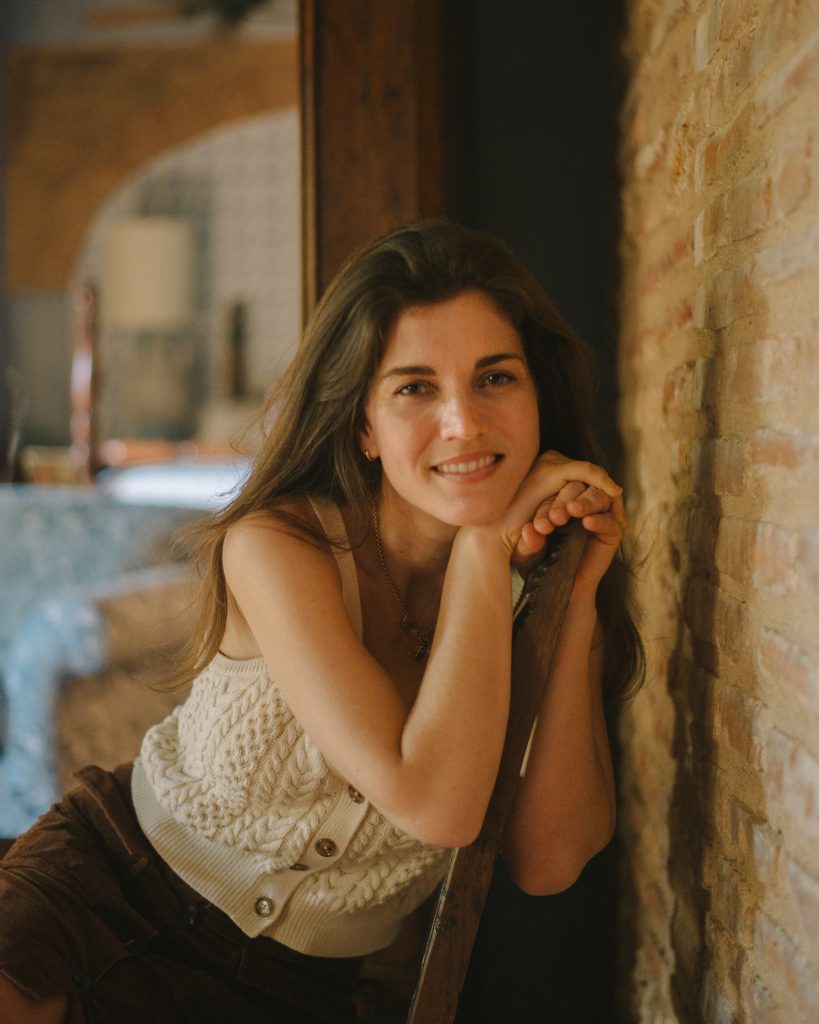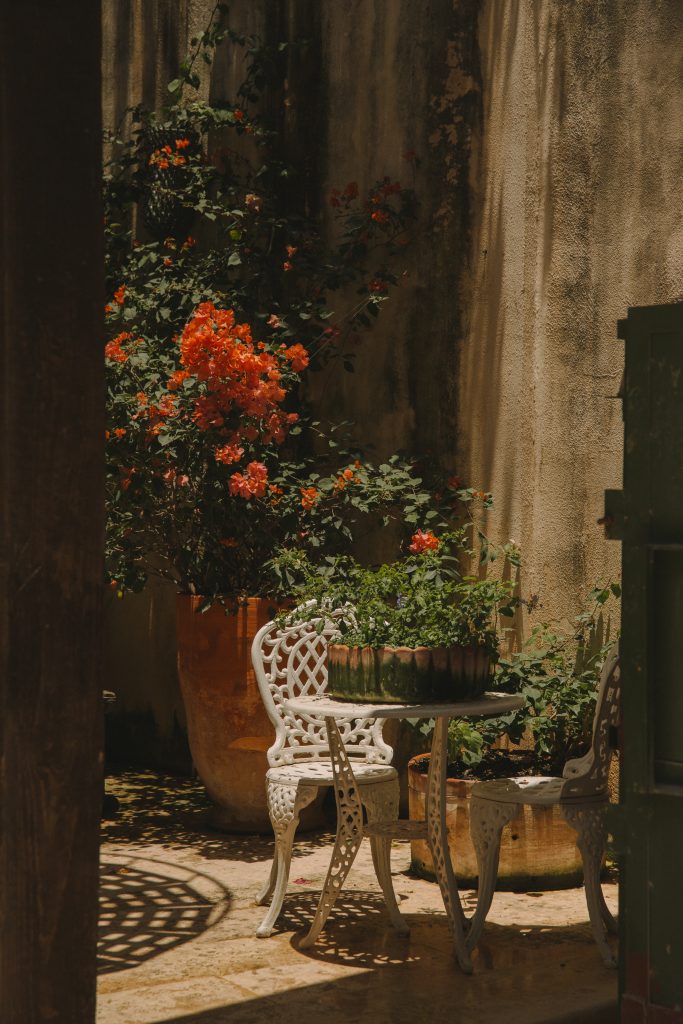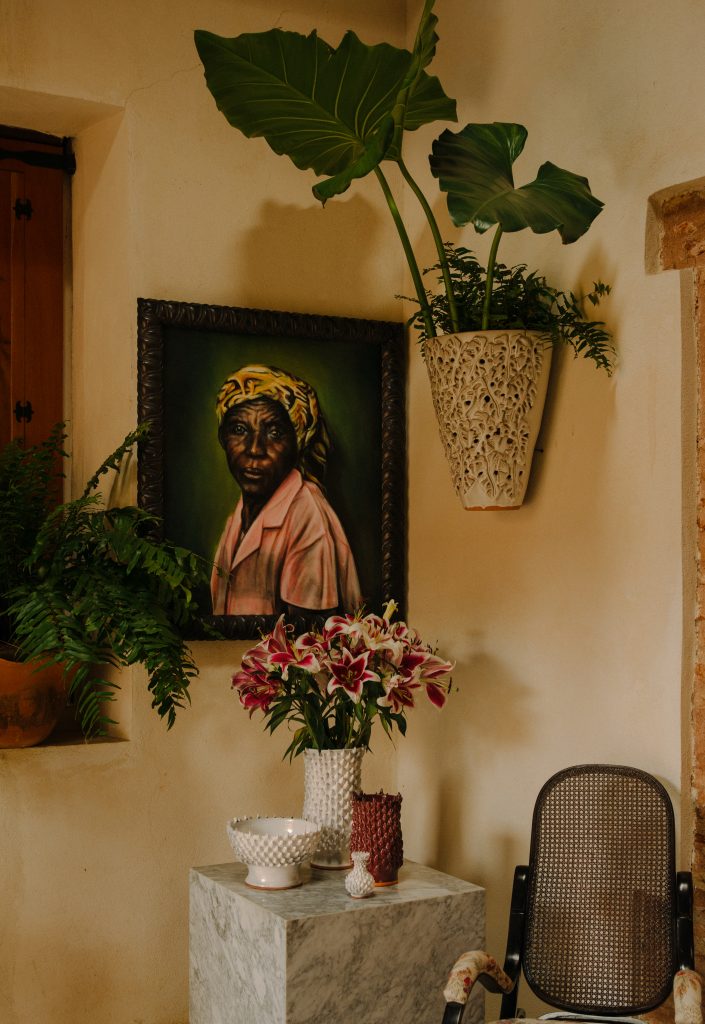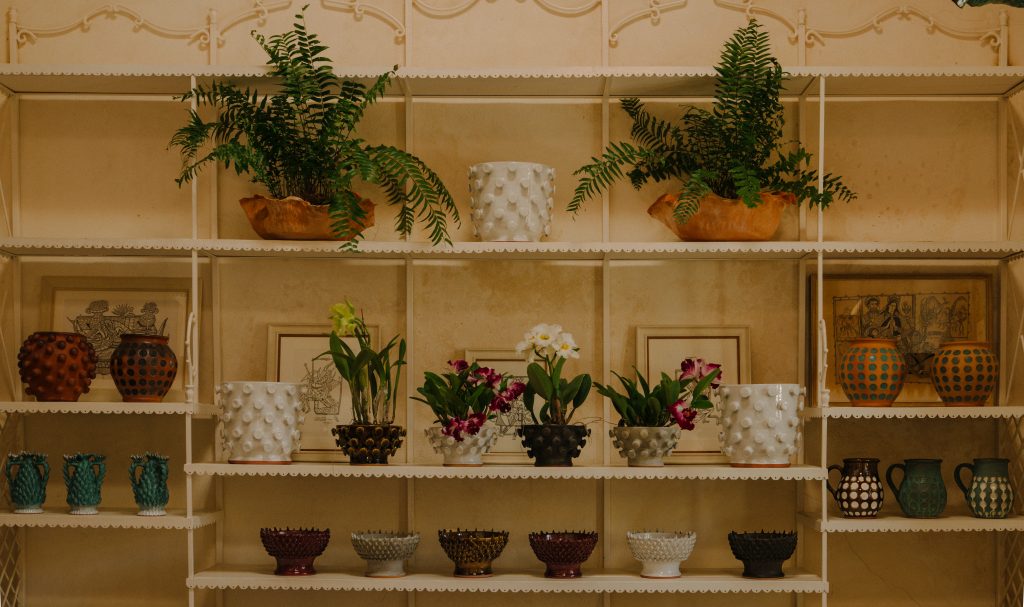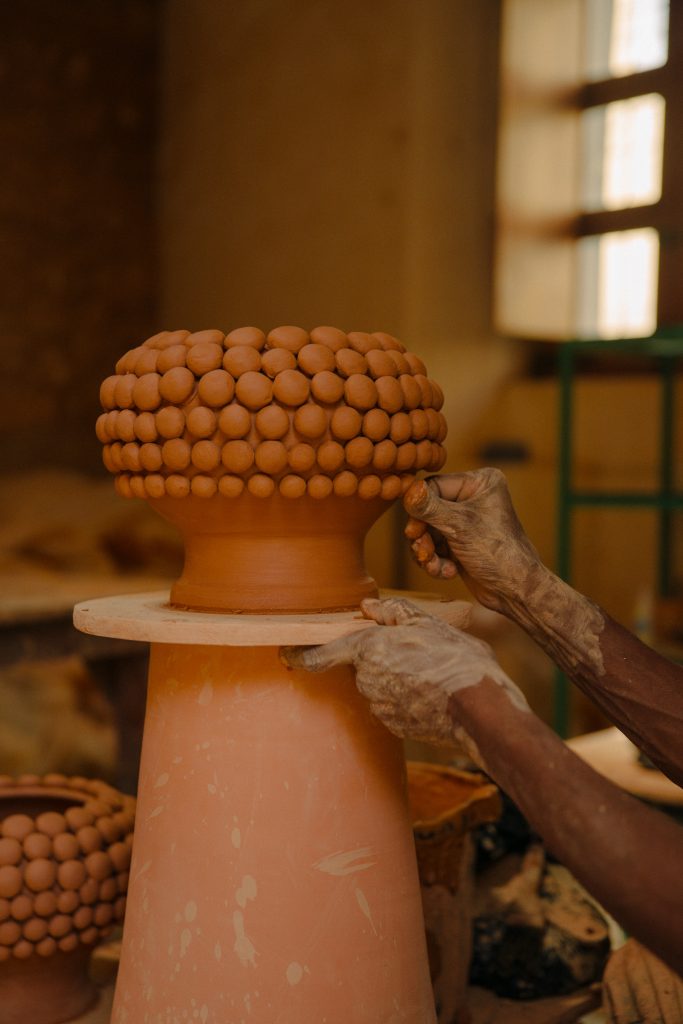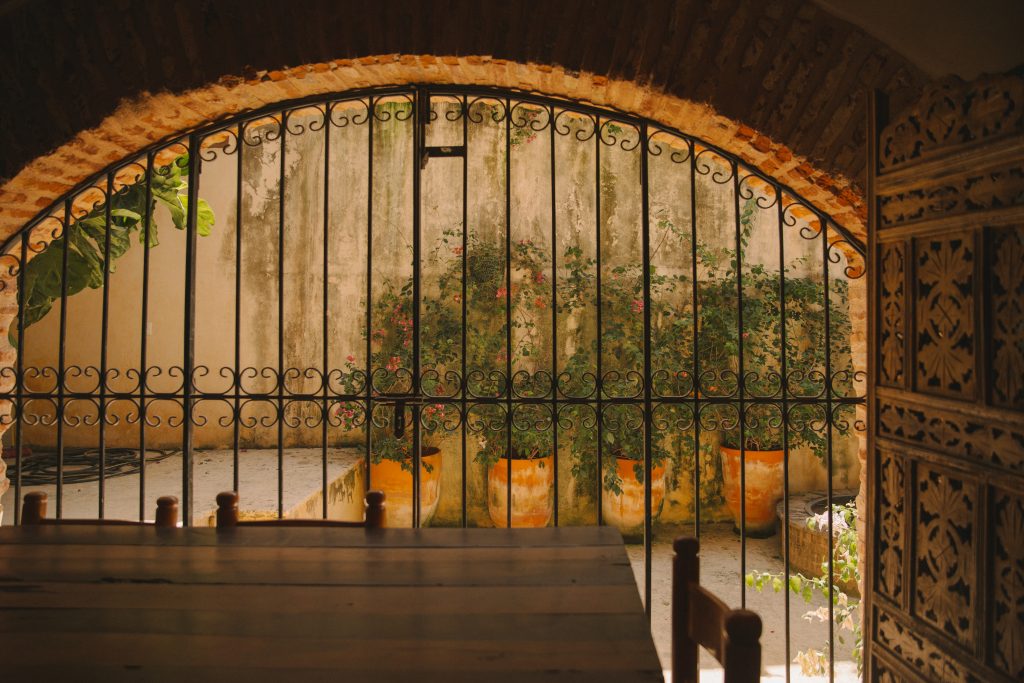 Ysabela Molini photographed in her studio by Victor Stonem.
Ricardo Fernandez, La Alpargatería
Stroll through the centuries-old historic quarter and you'll come across the electric blue façade of La Alpargatería, an atelier owned by Spanish-born Ricardo Fernandez which sells handcrafted espadrilles in all shapes and shades. Some of the more daring designs feature whimsical florals and bold stripes, while the more traditional styles come in a neutral palette of mute jute. Go behind the scenes of this charming boutique with a designer tour, and walk out with a pair of espadrilles for under $50.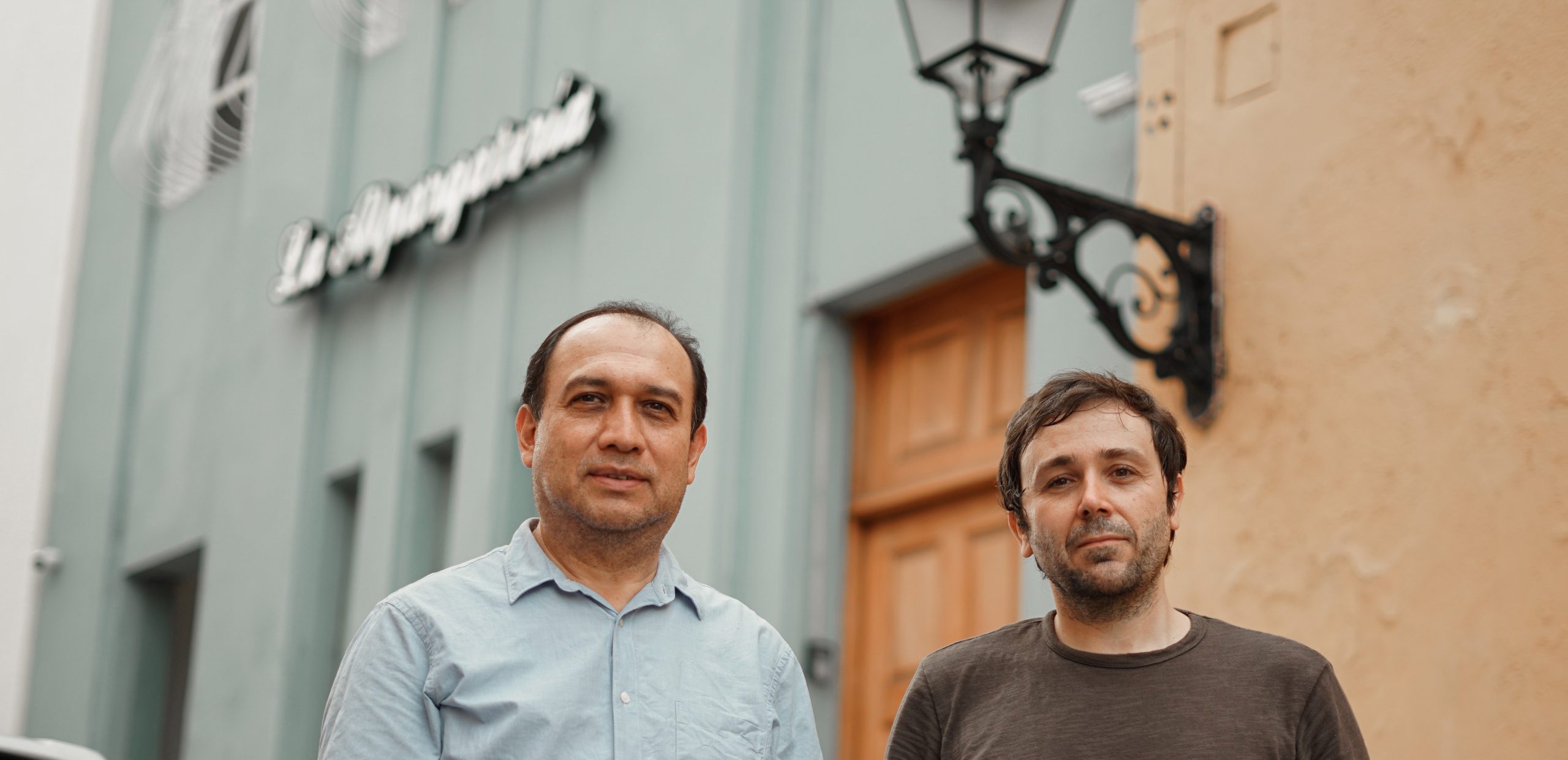 Ricardo Fernández Alfaro and Cesar García González.
Isabela Egan, Casa Palma Décor
Just down the street from Casas del XVI is the interior design studio behind the hotel's eclectic colonial-inspired styling, Casa Palma Décor. The family-run showroom is part gallery, part lifestyle brand showcasing a beautifully put together selection of handpicked ornaments, furniture, and homewares curated by Isabela Egan and her mother Patricia Reid. Purchased many years ago by Isabela's parents and filled with furniture from past interior design projects, Isabela has lovingly restored this old colonial house to its former glory, whilst keeping its original floors and ceilings.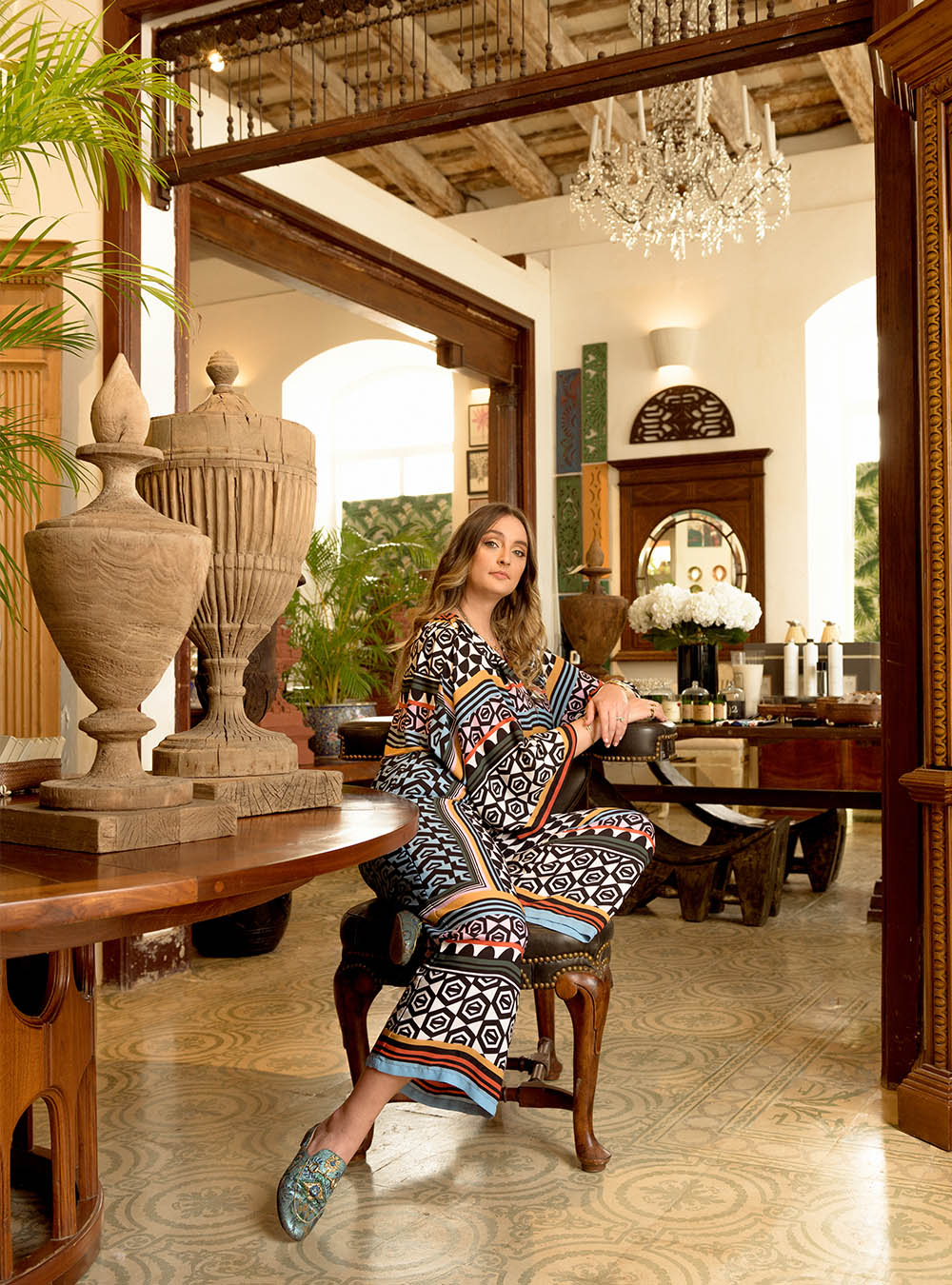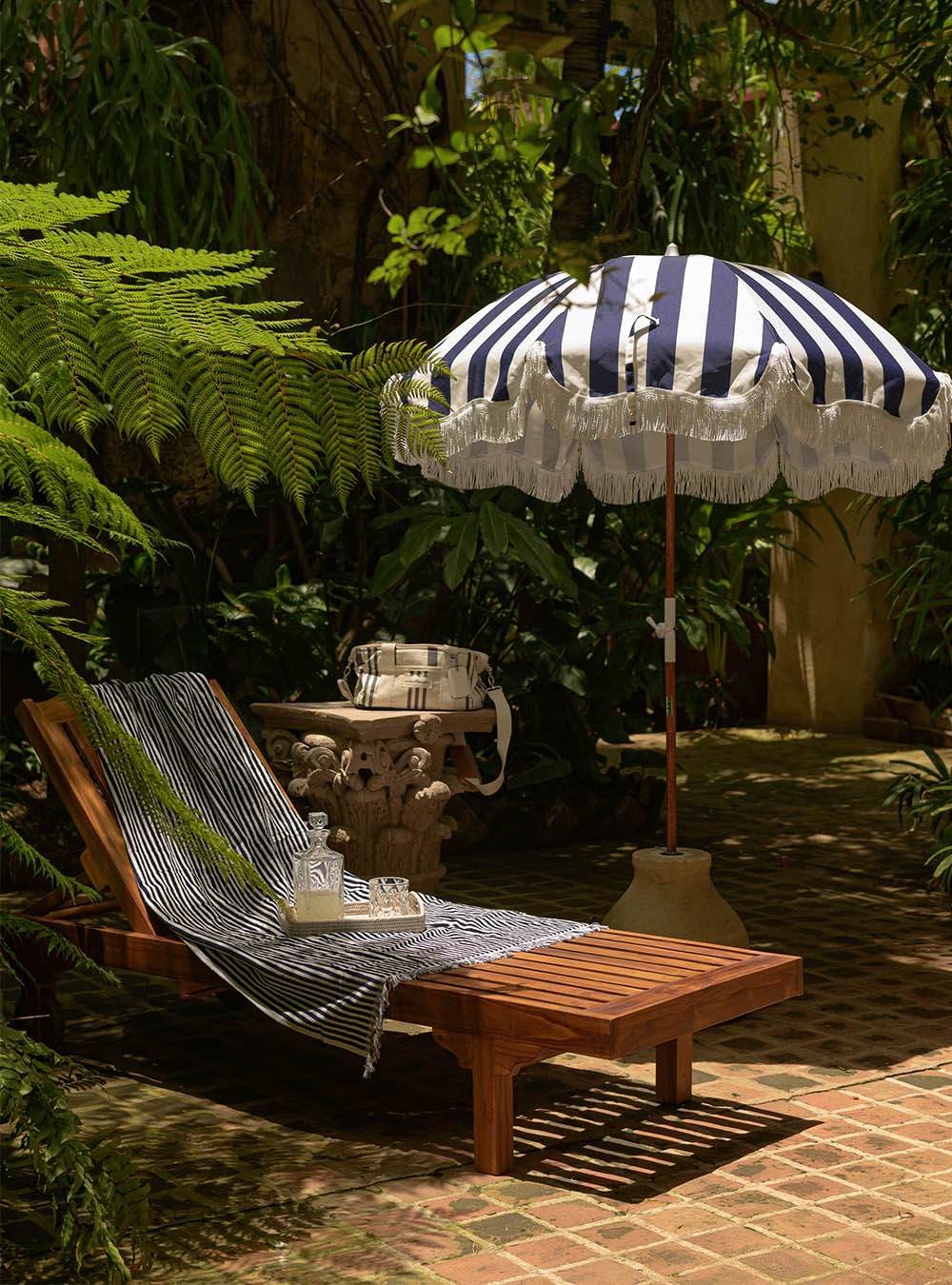 Isabela Egan began working with her mother at her interior design firm, Patricia Reid Baquero Diseño de Interiores after studying Fashion Styling in Milan.
How would you describe Santo Domingo to someone who has never visited before?
[Ysabela] It depends on where you go in the city. The drive from the airport with the turquoise water is a dream sight. Sans Souci and the marina is a magical little enclave and although a bit forgotten, is a very special spot. The colonial city is a very powerful place energetically and visually.
[Ricardo] A city that blends the old and the new, seasoned with both salt and sugar. A colourful place filled with kind and smiling people, surrounded by historic landmarks and a rich popular culture.
[Isabela] A place where everyone will open their homes to a stranger and make them feel welcome. A place full of charm and very lively.
Do your surroundings influence your work, and do you draw on Dominican sources of inspiration?
[Ysabela] I believe one's work has many layers of influence, but certainly working and living in 16th-century houses positively affects your pace and this must influence concepts that may or may not be translated into the work we do at Casa Alfarera. The land we employ to make our work is 100% Dominican, and all but one of our artisans are Dominican. We reference Dominican culture in everything we do but our "bibliography" of work is vast.
[Ricardo] We combine the Spanish espadrilles tradition inherited from our ancestors with designs, colours, textiles and textures inspired by the Caribbean. We create and curate our collections integrating local artists and artisans in the design and production process, always keeping our Dominican clients and their needs and tastes in mind.
[Isabela] My surroundings definitely influence my work – we are currently building a bungalow on the north side of the island (Cabrera) using Dominican artisans for everything we are creating, taking inspiration from the beach and all the natural elements we have to offer here. I am drawn to anything tropical with flavour and charm, specifically Caribbean charm.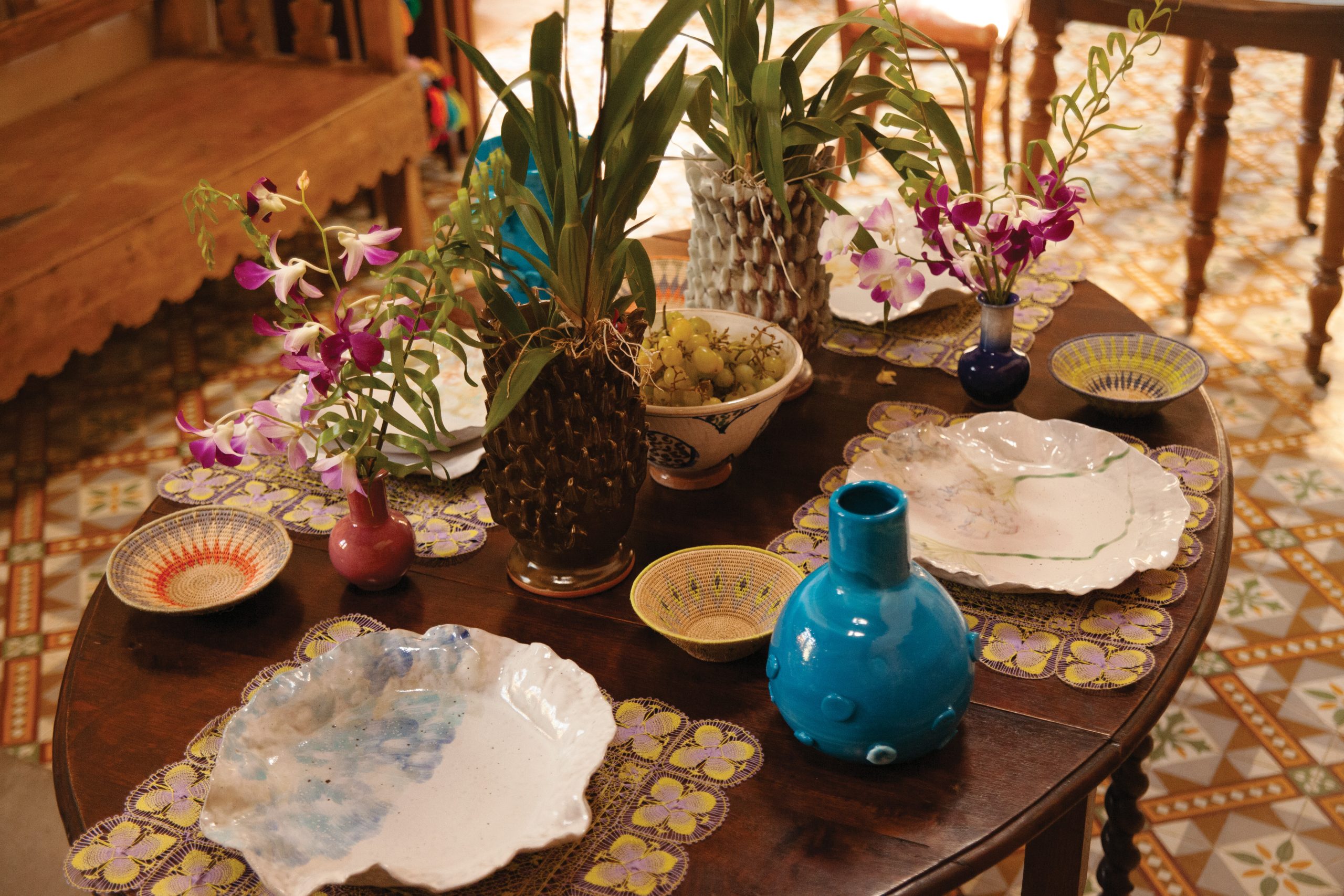 A tablescape featuring Casa Alfarera ceramics photographed by Karla Read.
What is your favourite piece or product from your collection, and why?
[Ysabela] Our white conch plates and Era bowls. I absolutely love the movement and irregularity in the conch plates, they are very special. The Era bowls have many balls placed together one next to the other and they make perfect flower pots.
[Ricardo] Our new model, Tanger, in which we believe we have taken a step towards a more elegant, sophisticated and feminine espadrille.
[Isabela] That is such a tough question because everything is my favourite in one way or another. I would have to say
what I always lean towards when designing furniture is the beauty and functionality of a piece and the natural materials we source locally. Anything with wicker or rattan and blue is always at the top of my list. My current favourite is a rattan bar in all white, the perfect item for both indoor and outdoor events.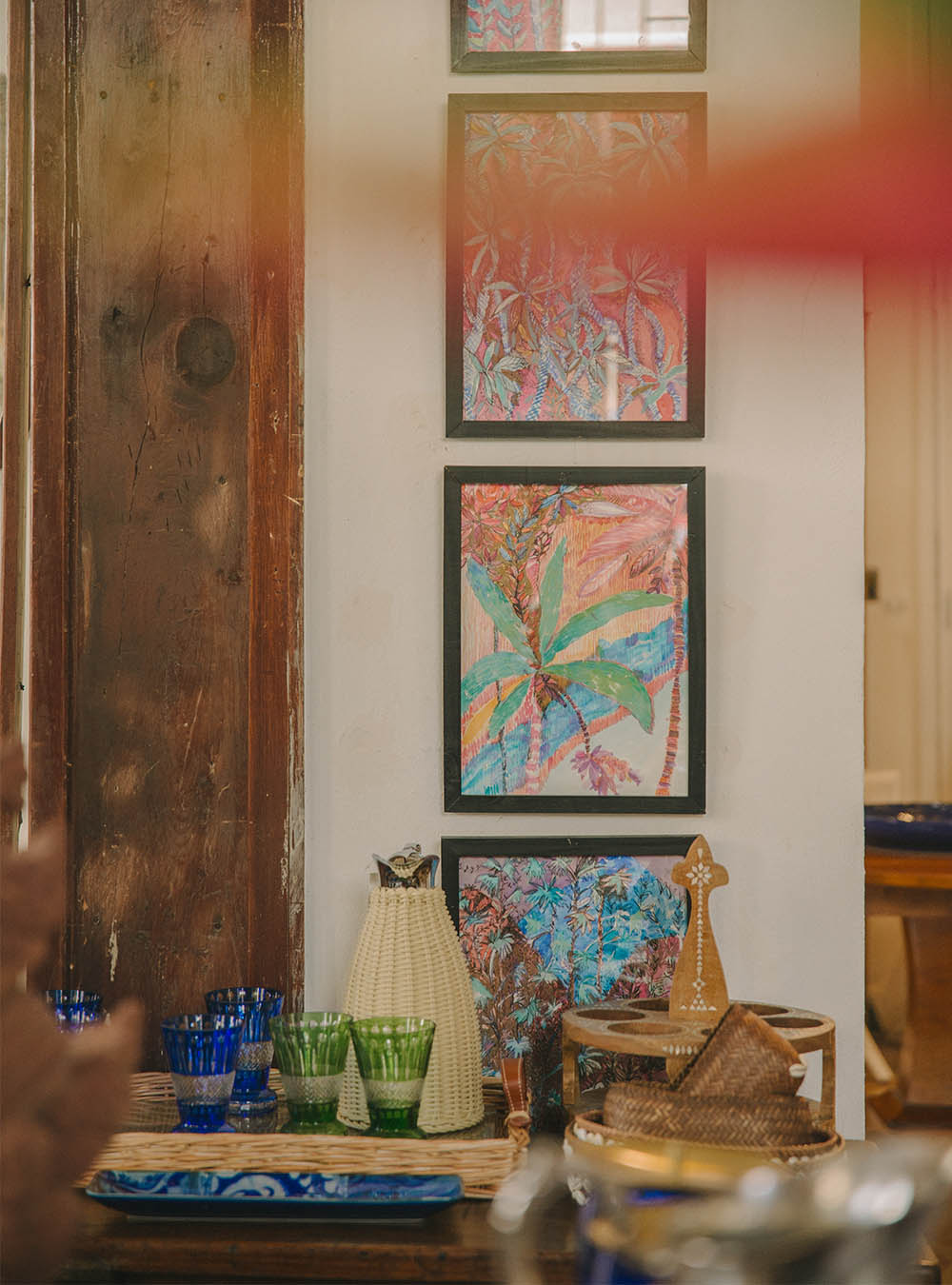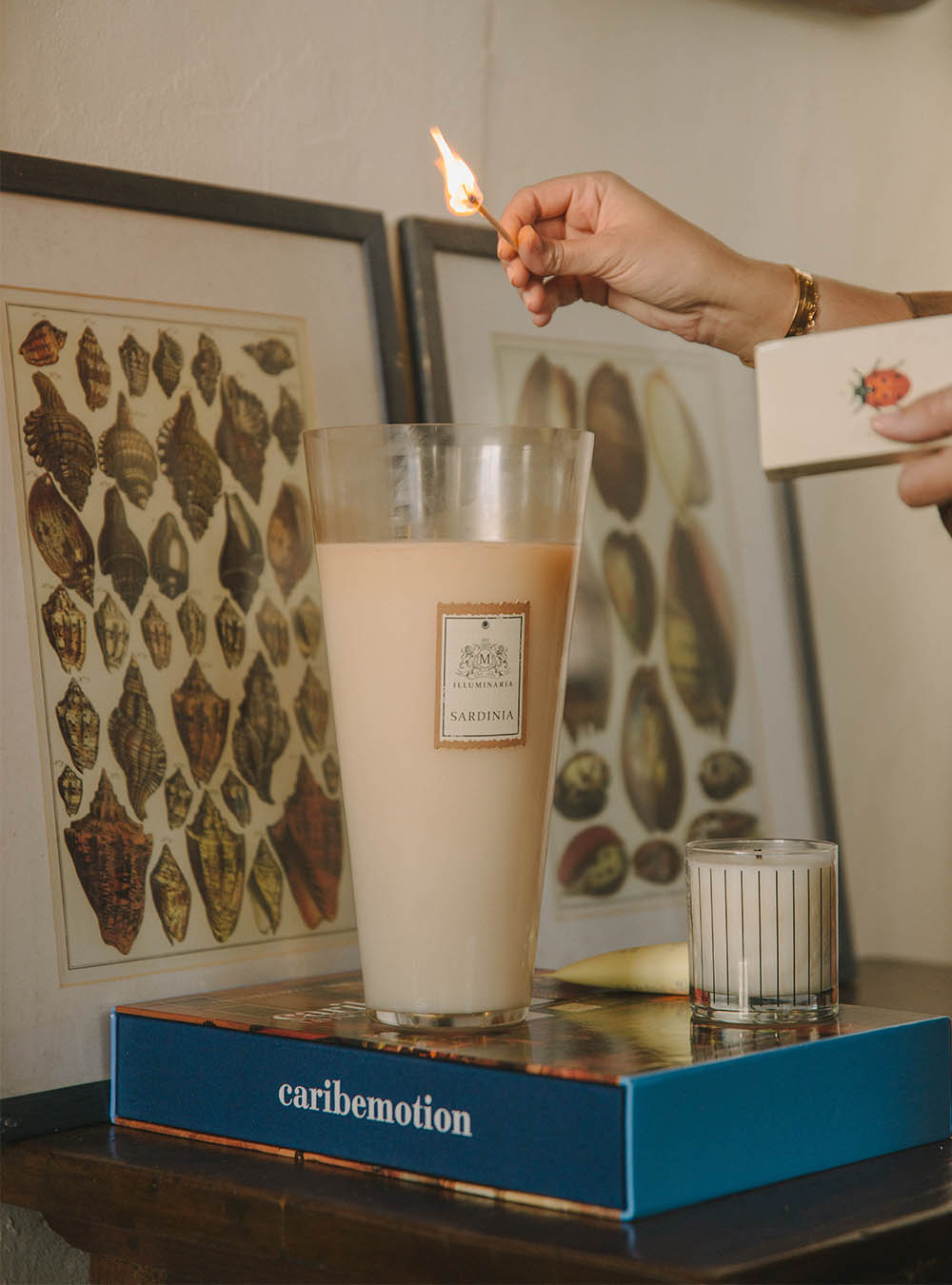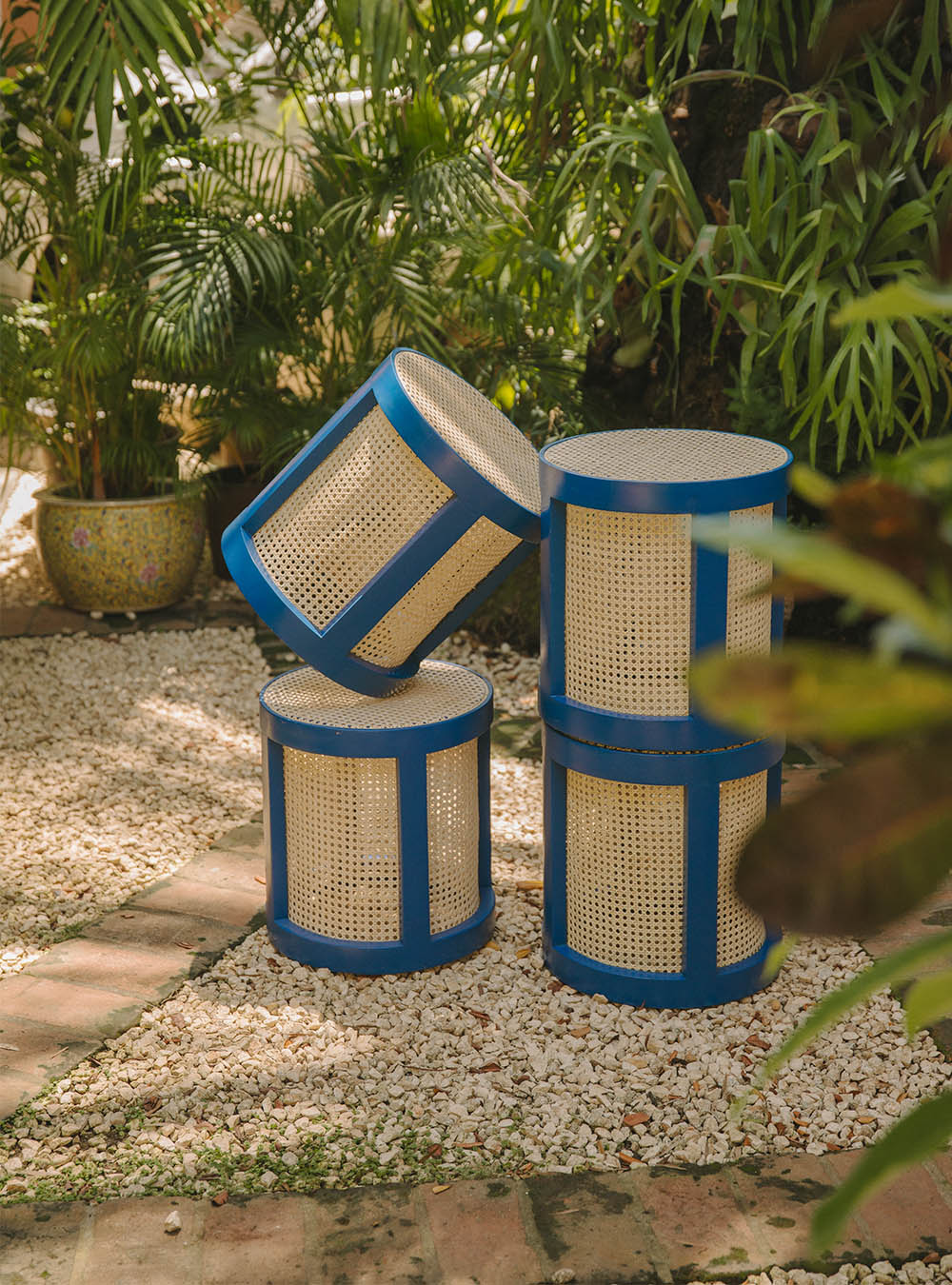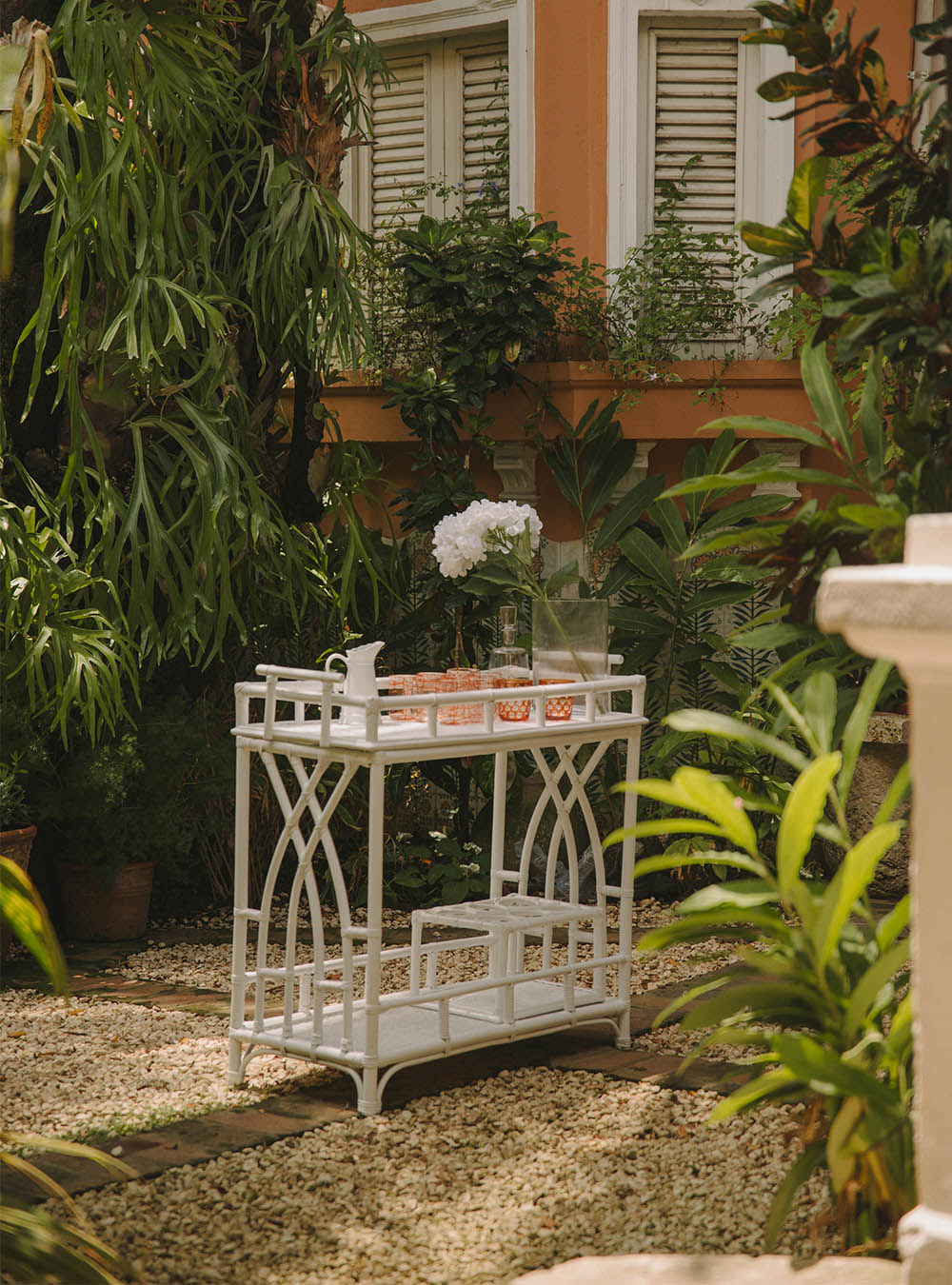 Casa Palma Décor photographed by Victor Stonem.
Tell us about a place only locals know about?
[Ysabela] La Cafetera en el Conde would be my recommendation for a truly local experience and great coffee.
[Ricardo] A visit to a Colmado, a small convenience store that also acts as a social gathering space for people of diverse ages and backgrounds to meet and socialise, where you can spend the afternoon sipping a cold beer and enjoying classic merengue and bachata.
[Isabela] Mesón de Bari is always packed with locals, a traditional Dominican restaurant serving up the closest food you can get to home cooked.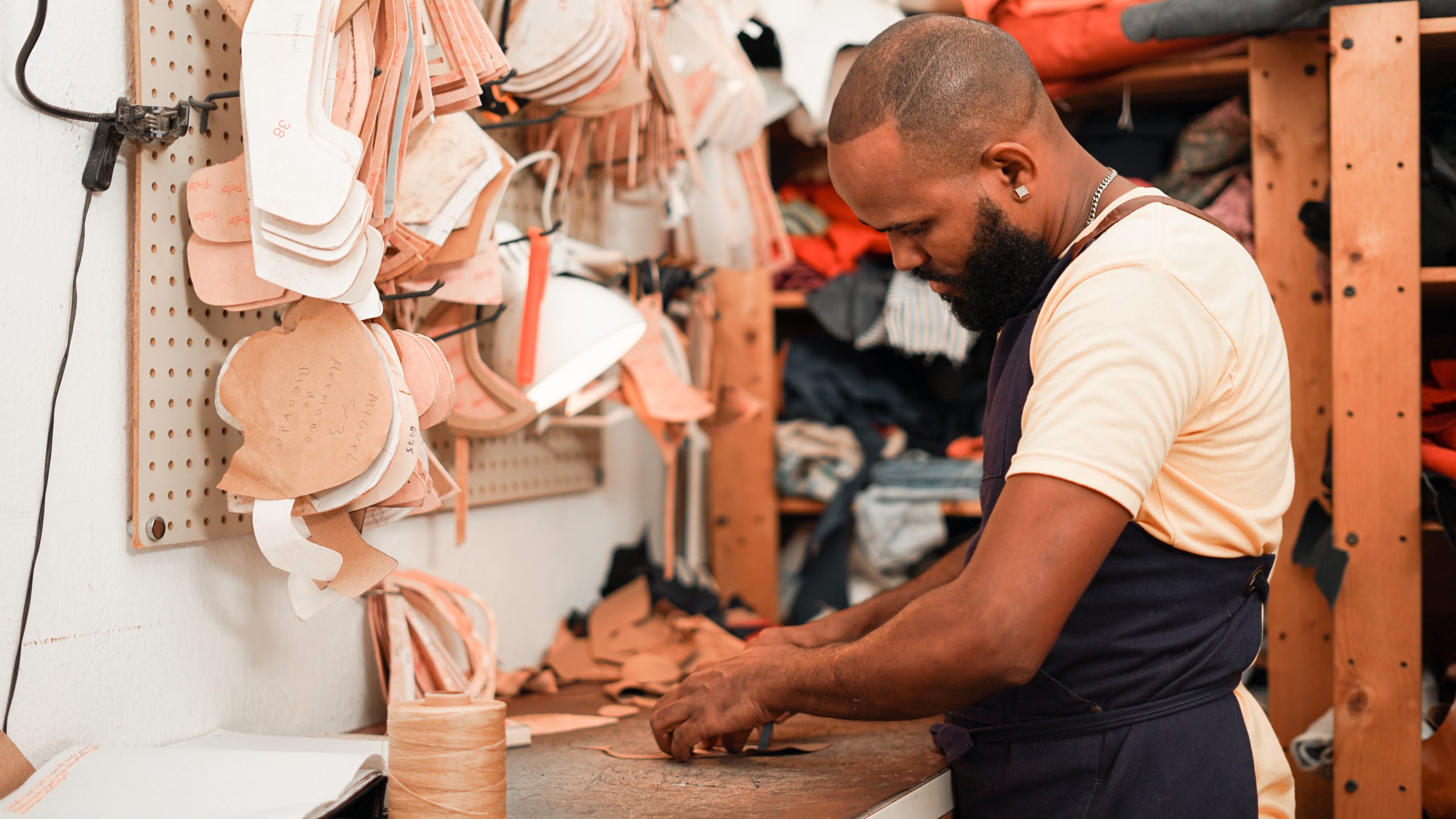 Espadrilles in the making at La Alpargatería.
What is a must-do or must-see in Santo Domingo?
[Ysabela] I would suggest El Museo de las Casas Reales and the Japanese garden in the Botanical garden.
[Ricardo] Las Cuevas de los Tres Ojos. These natural phenomena are located in the Mirador del Este park, home to a series of ancient caverns with scenic underground lagoons.
[Isabela] A wander through the Zona Colonial is a must-do, the oldest part of Santo Domingo with the oldest cathedral in the Americas. The architecture of the old colonial houses is a must-see!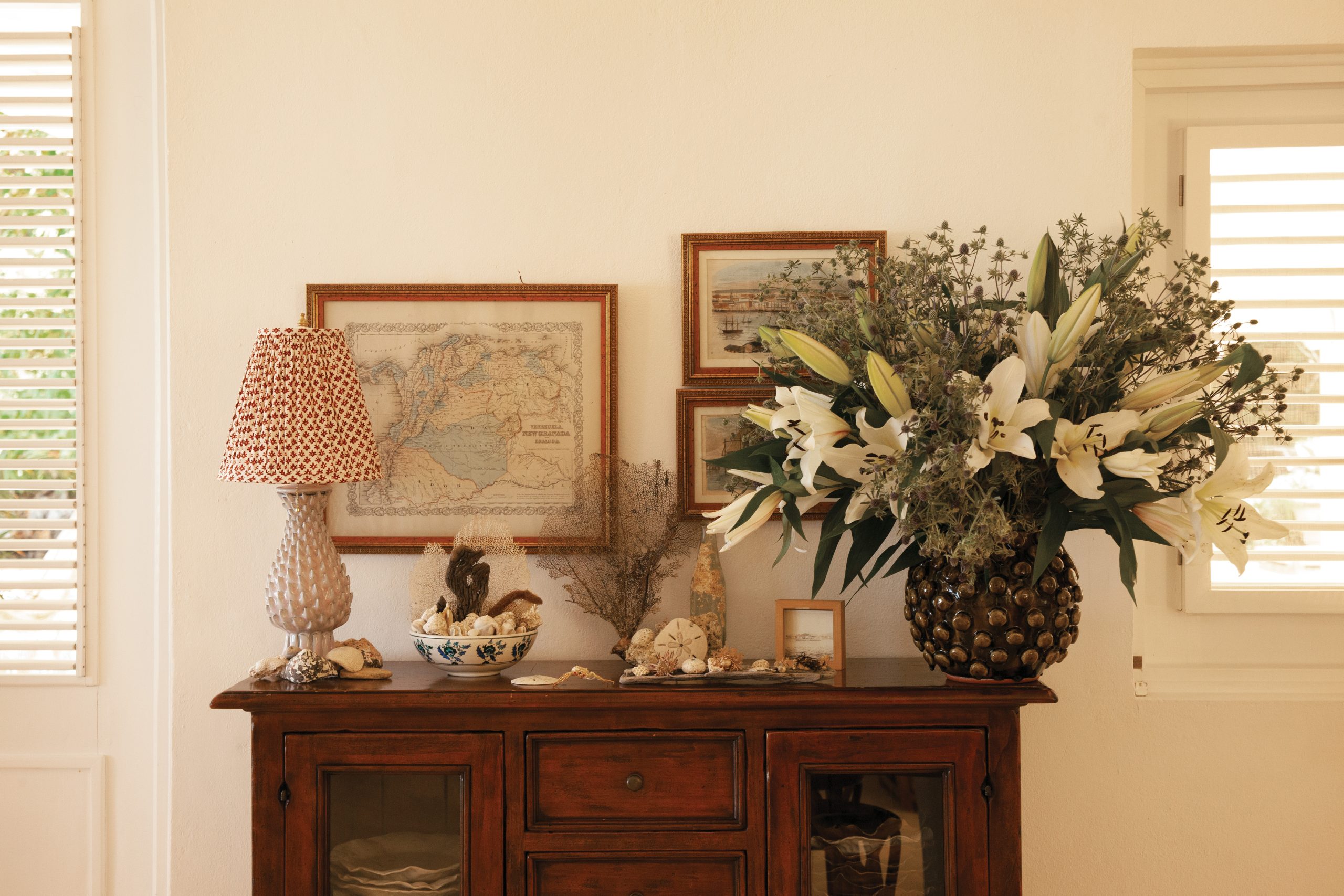 A corner of Casa Alfarera photographed by Karla Read.