This sleeping seaside beauty has been reawakened as a boutique beacon of laidback Breton living
A mansion built at the end of the 19th century on the site of an old castle, a house with a thousand stories and emotions. It might have taken a whole year of work to transform Le Nessay into a 17 key hotel, just steps from the water's edge – but General Director, Martin Bazin, was keen to capture a feeling of refreshment rather than complete renovation. Welcoming guests into the barefoot embrace of a Brittany holiday home, the heart and soul of this historic house can be found in the friendly faces who greet you and the quiet moments which wash over you – watching the changing tides from your balcony, breathing in the bracing sea air, and soaking up the sunset over the rows of rustic beach huts.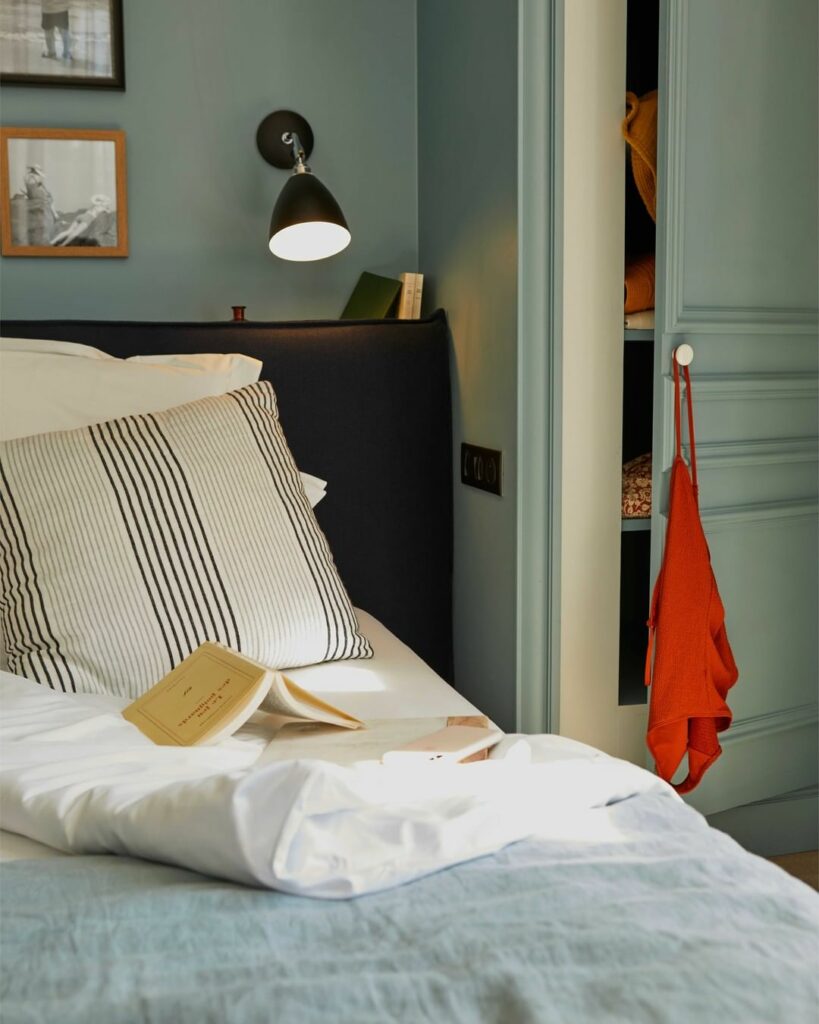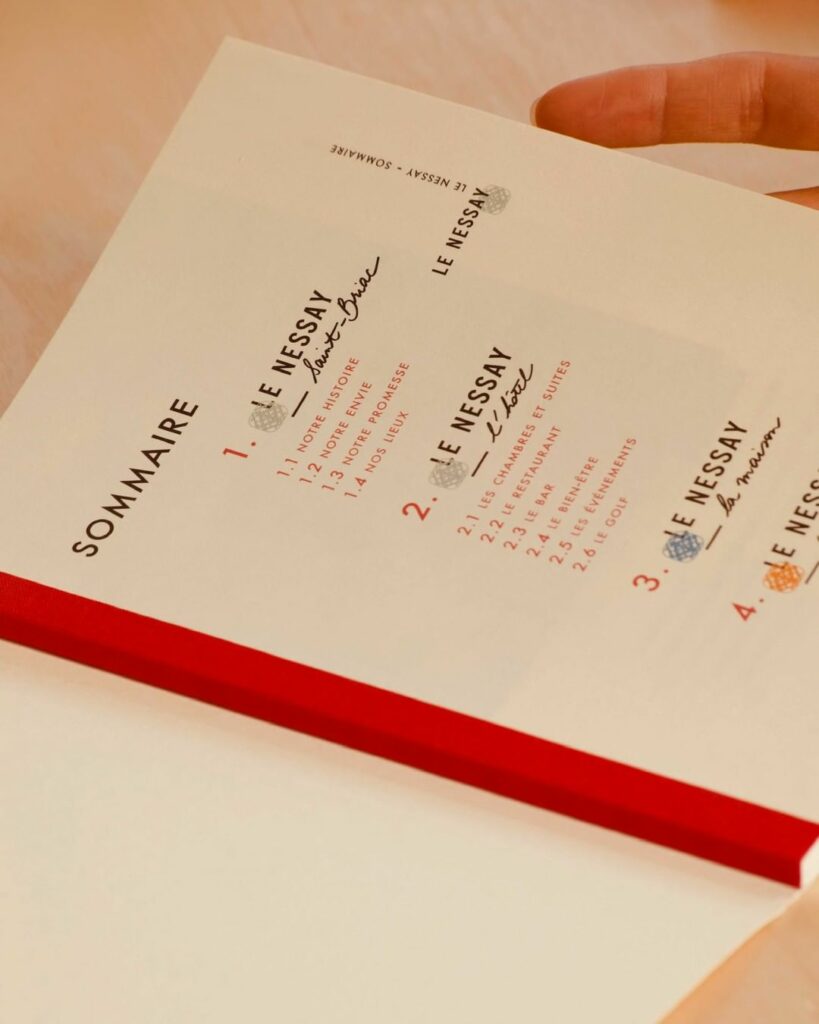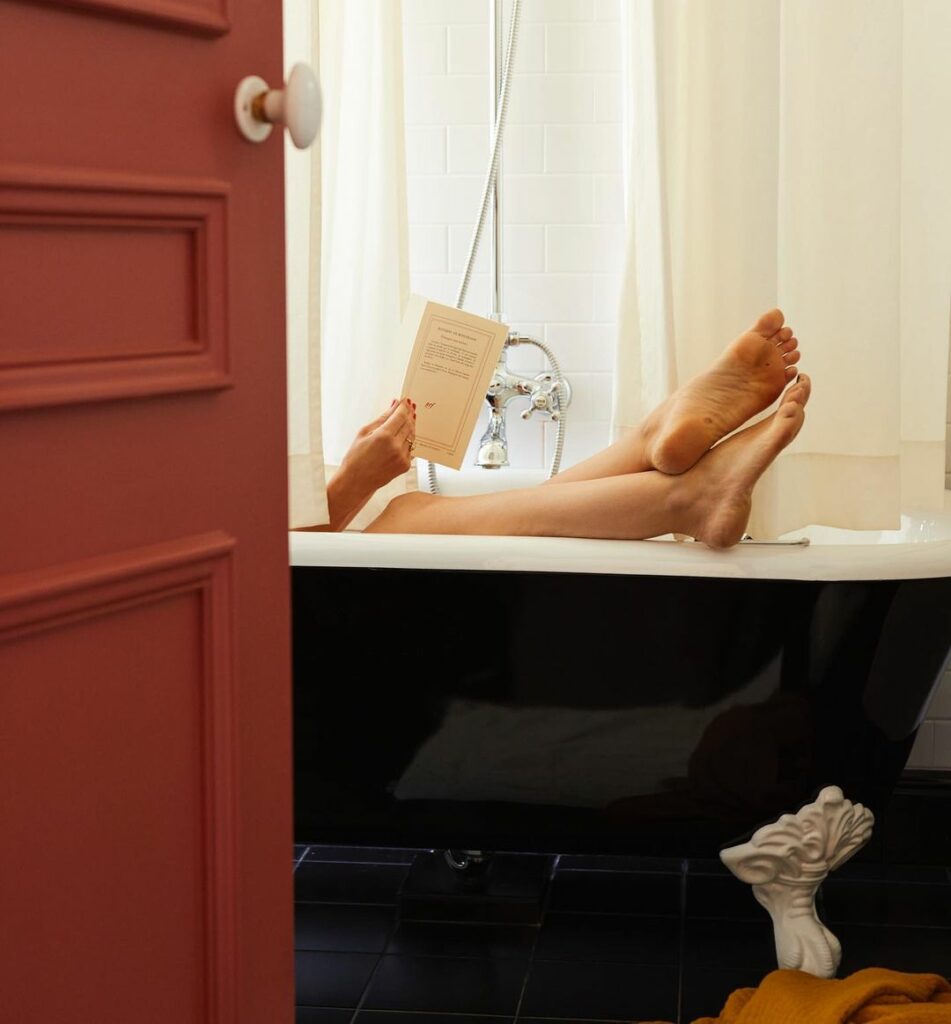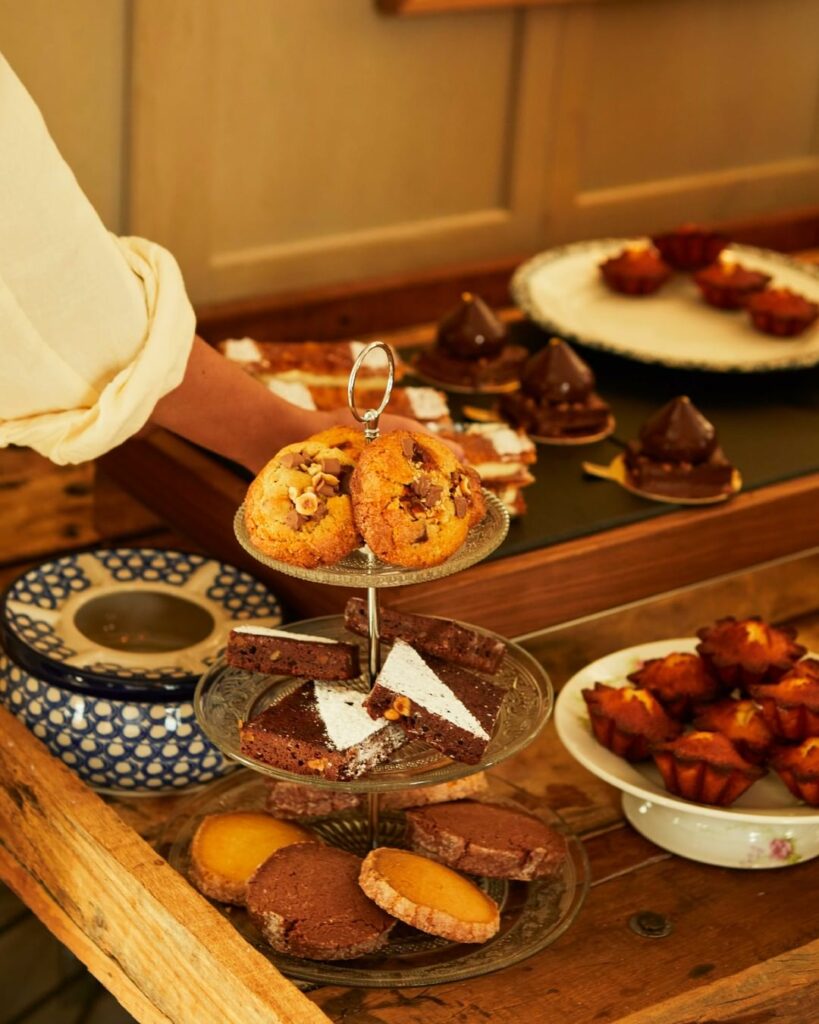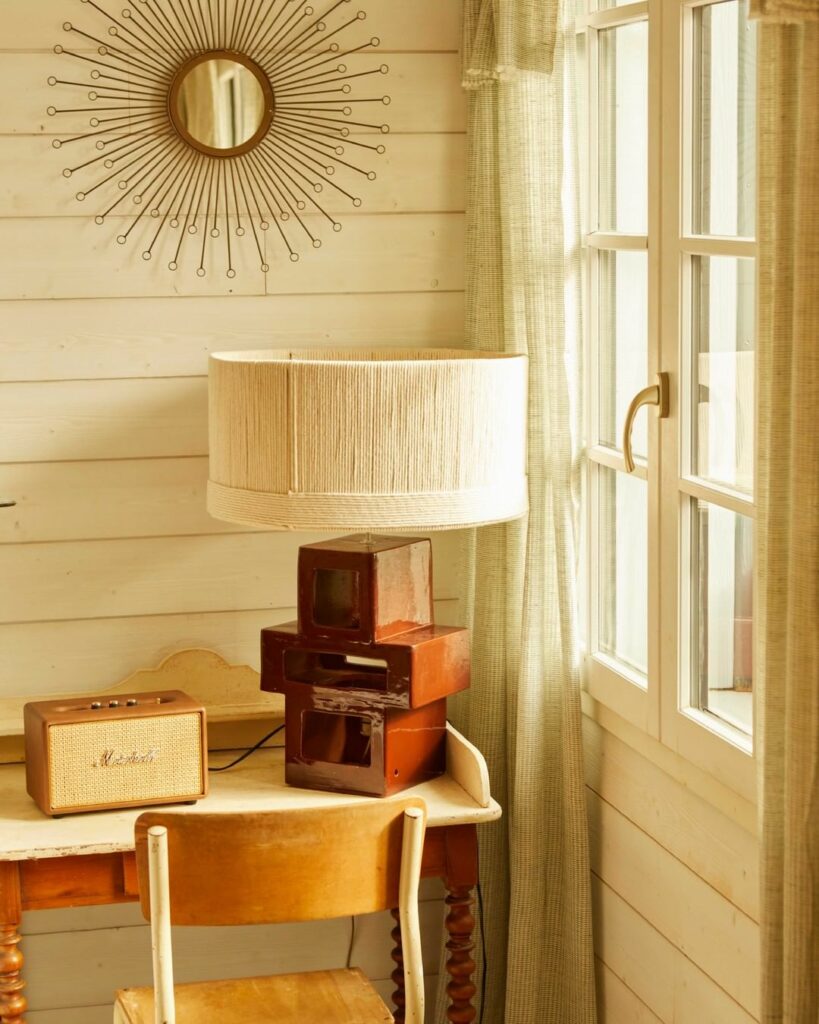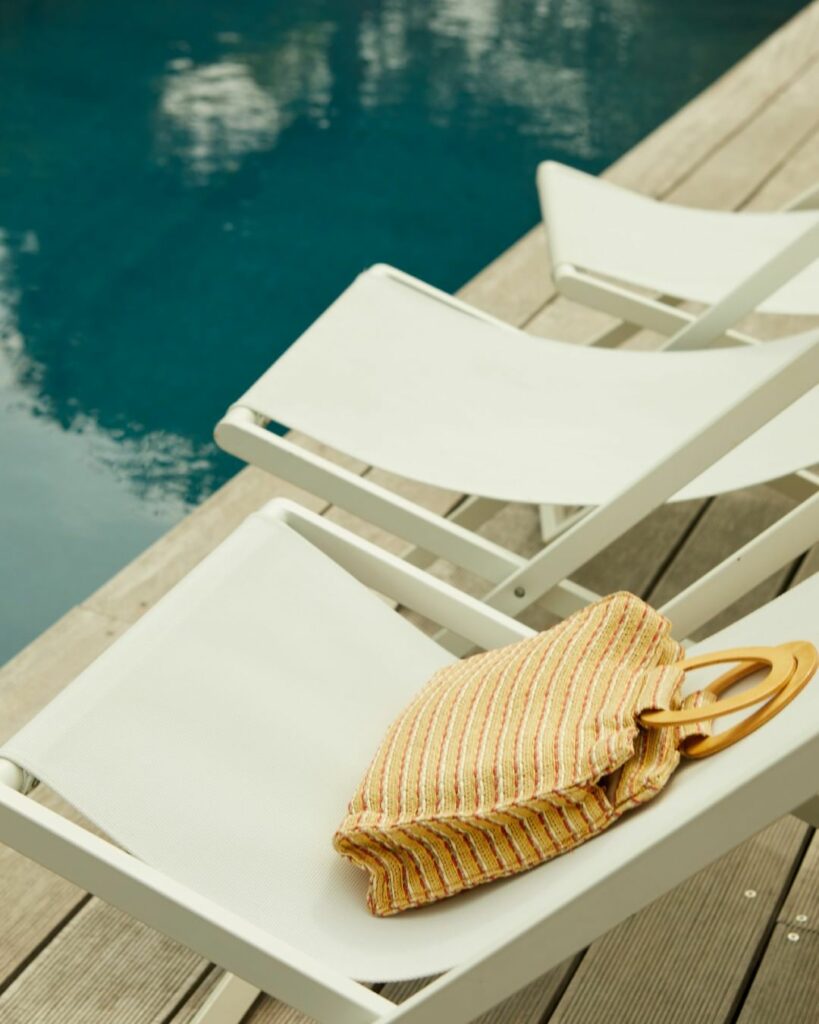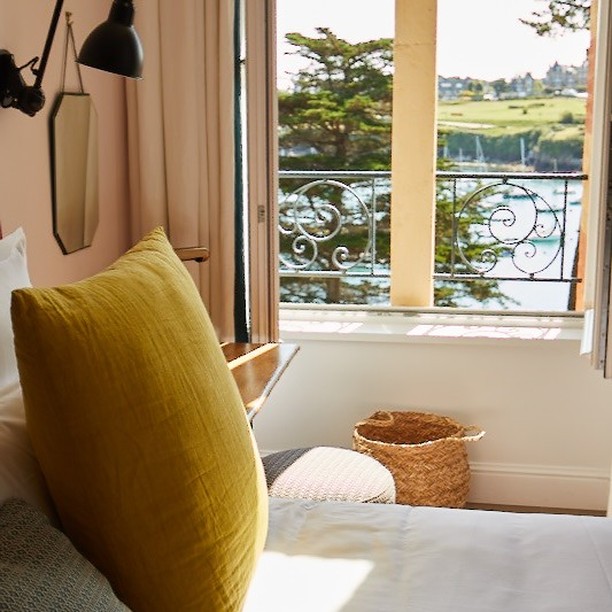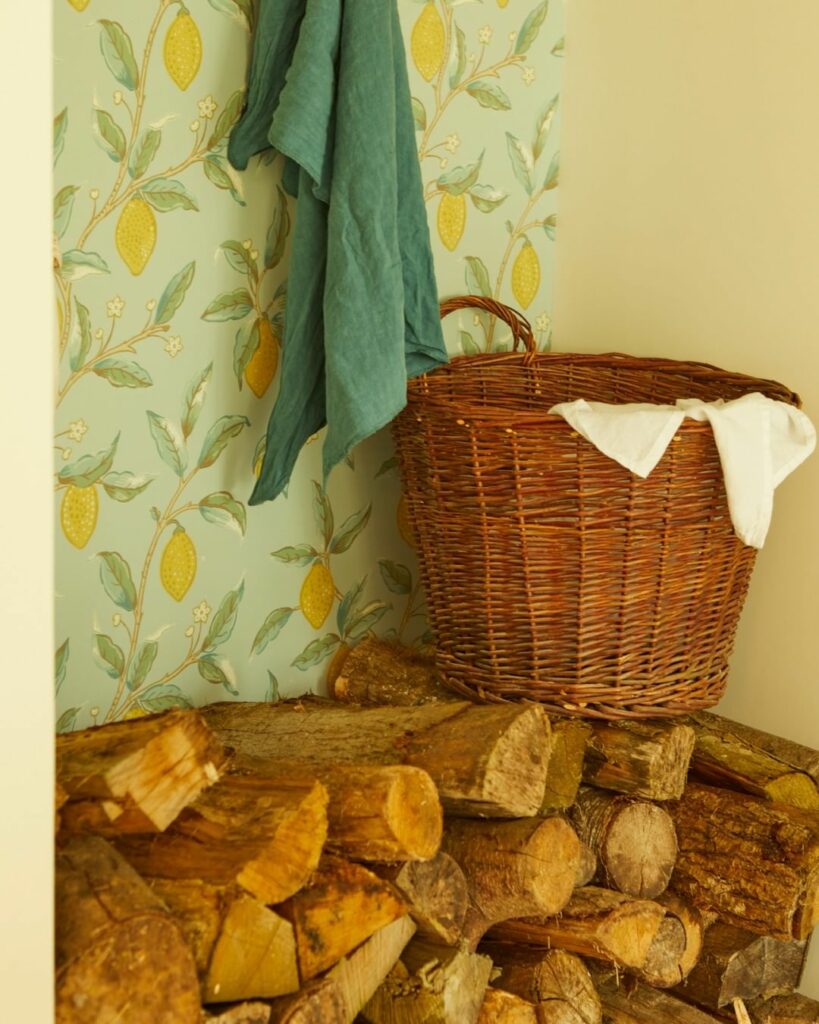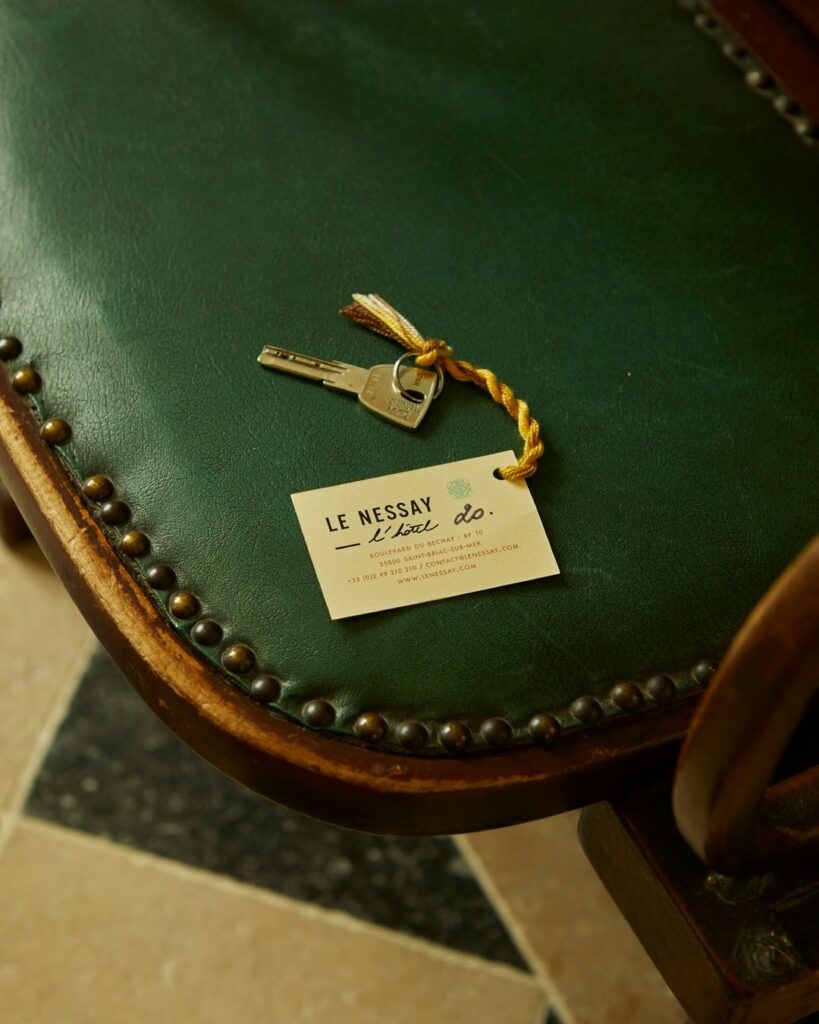 What does being 'Independently Minded' as a hotel owner mean to you?
Being 'independently minded' means to be into personalisation and not standardisation. Unlike chain hotels, we can offer a truly intimate and caring experience to our guests. Also, being a small team of collaborators makes it easier to create strong relationships, to work hand in hand and to make faster decisions to implement changes when we want to. My only standard is to bring pleasure to our guests and collaborators.
We want our guests to feel at home and Le Nessay has been conceived as a real family home more than a hotel. My family and I have always loved welcoming friends in our Brittany house, and I wanted to recreate this feeling at Le Nessay. The willingness to share moments of joy and pleasure and the promise of happy guests coming back.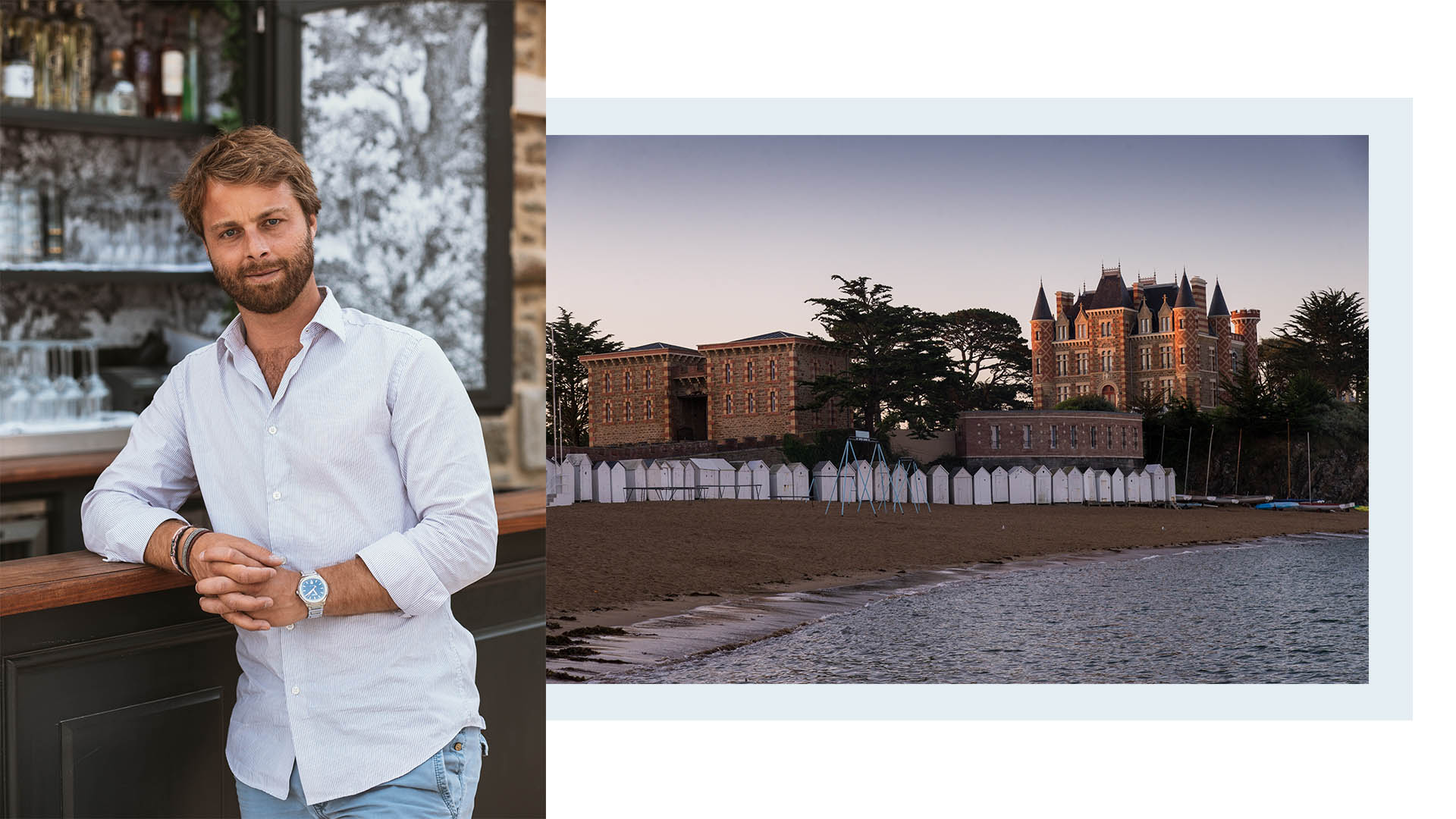 "Right from day one, our intention was to restore this hotel's fundamental raison d'être, and fashion it into a place where people love to come and return, year after year. Family and friends are our roots and the foundation of our life, and we have always given a special place to moments of laughter, sharing and exchange.

Martin Bazin

General Director, Le Nessay
What was the inspiration behind the hotel, and where do you continue to find sources of inspiration?
Le Nessay has been renovated as a dreamy, spacious family house. The idea was to keep the feeling of this old house as if it had simply been refreshed, and as if everything had always been here. This is the feeling which our interior architect Stéphanie Cayet perfectly captured with a selection of vintage, cosy and elegant furniture, all mismatched with their own story. Our main source of inspiration comes from our location – being surrounded by the sea on the Presqu'île. 'L'art de vivre en bord de mer' is what drives us for all our branding and styling choices.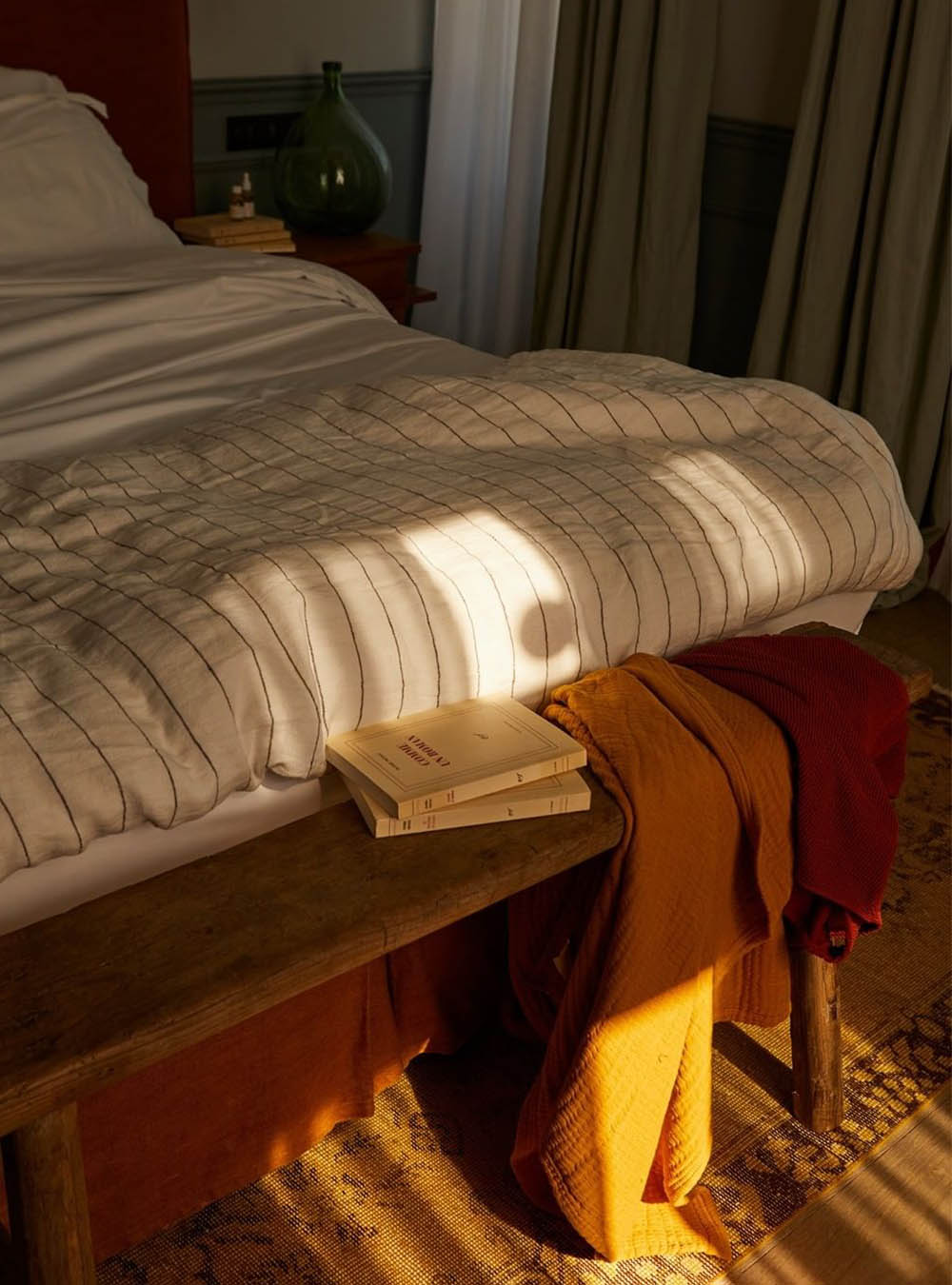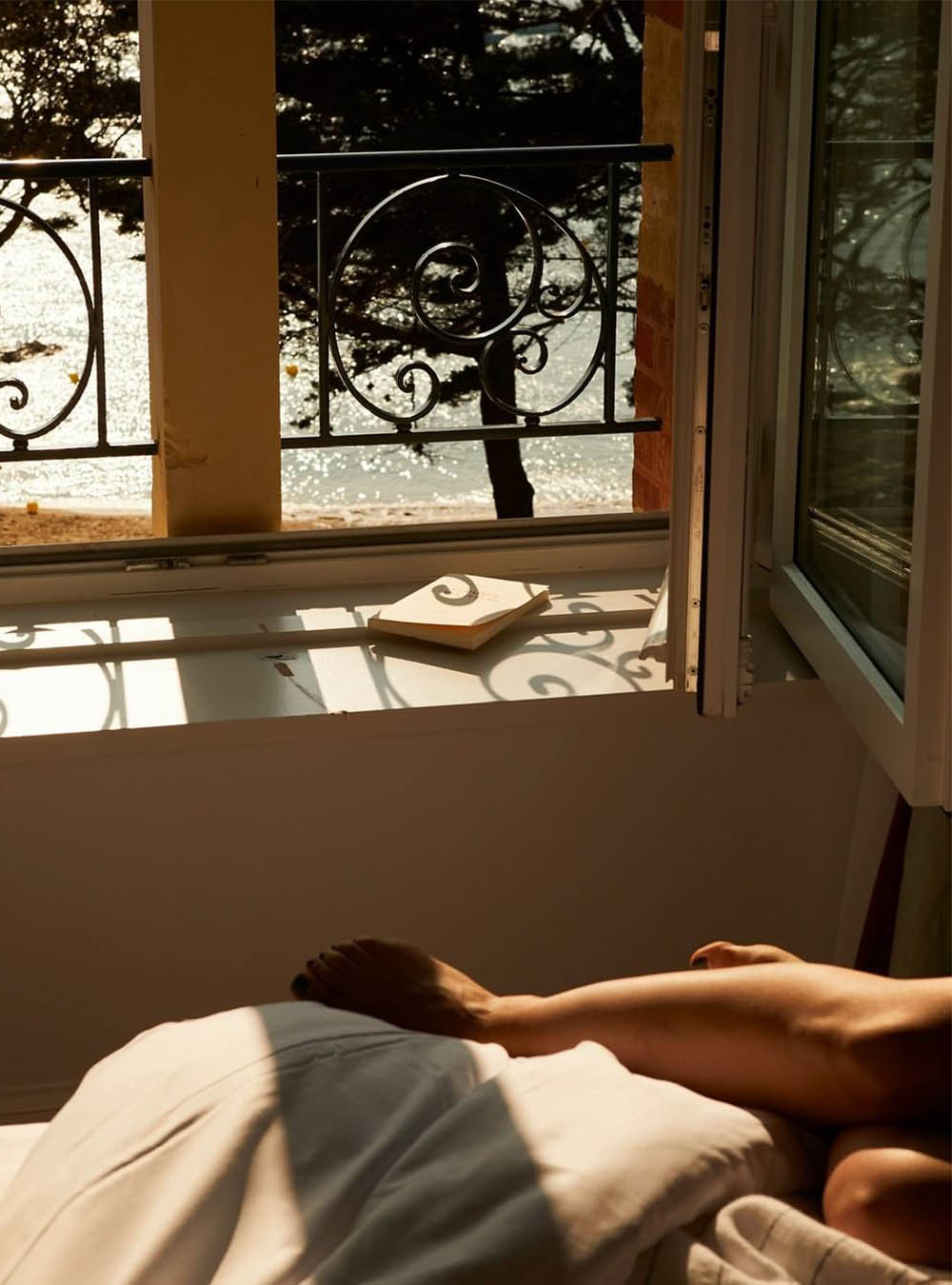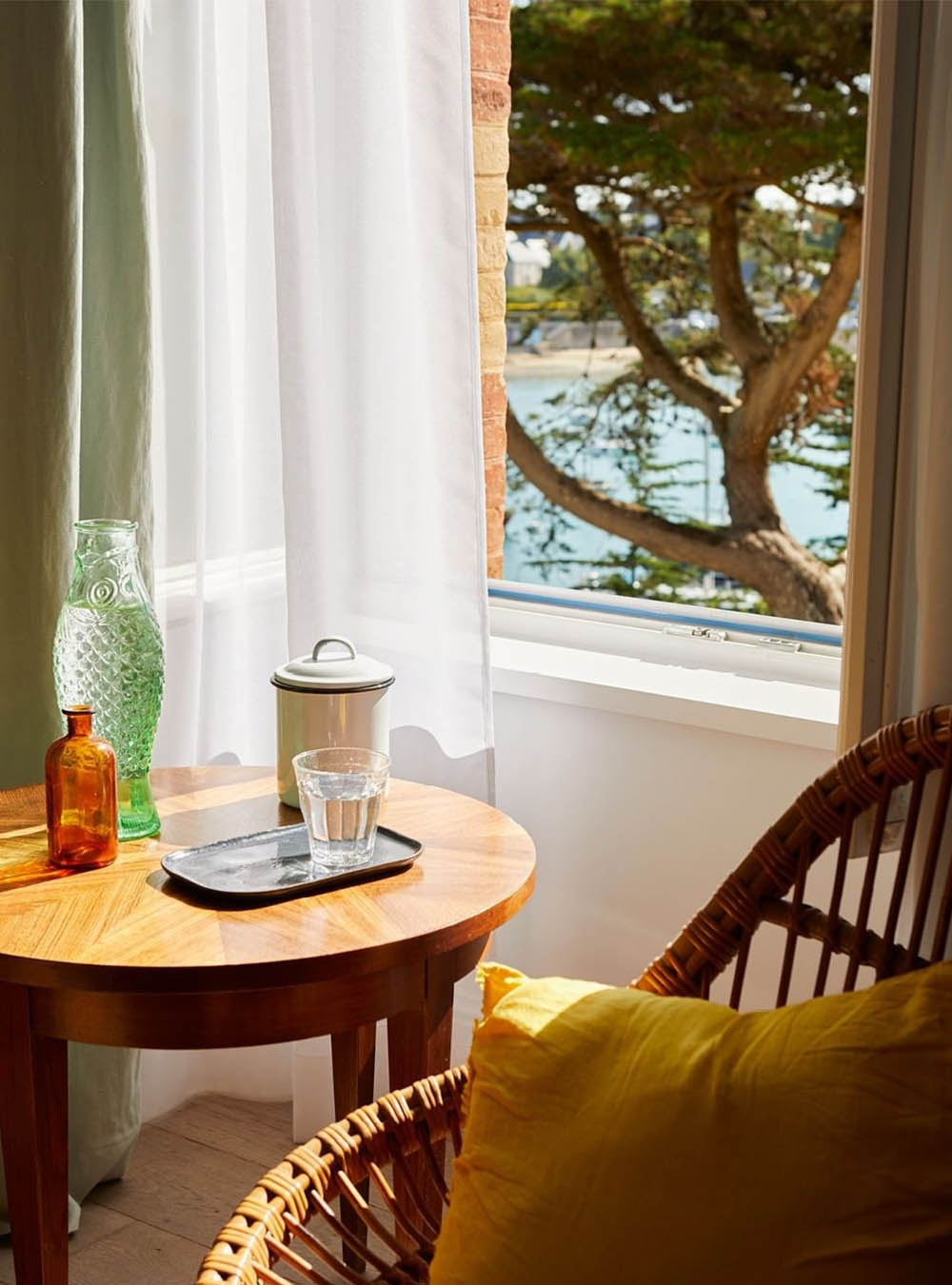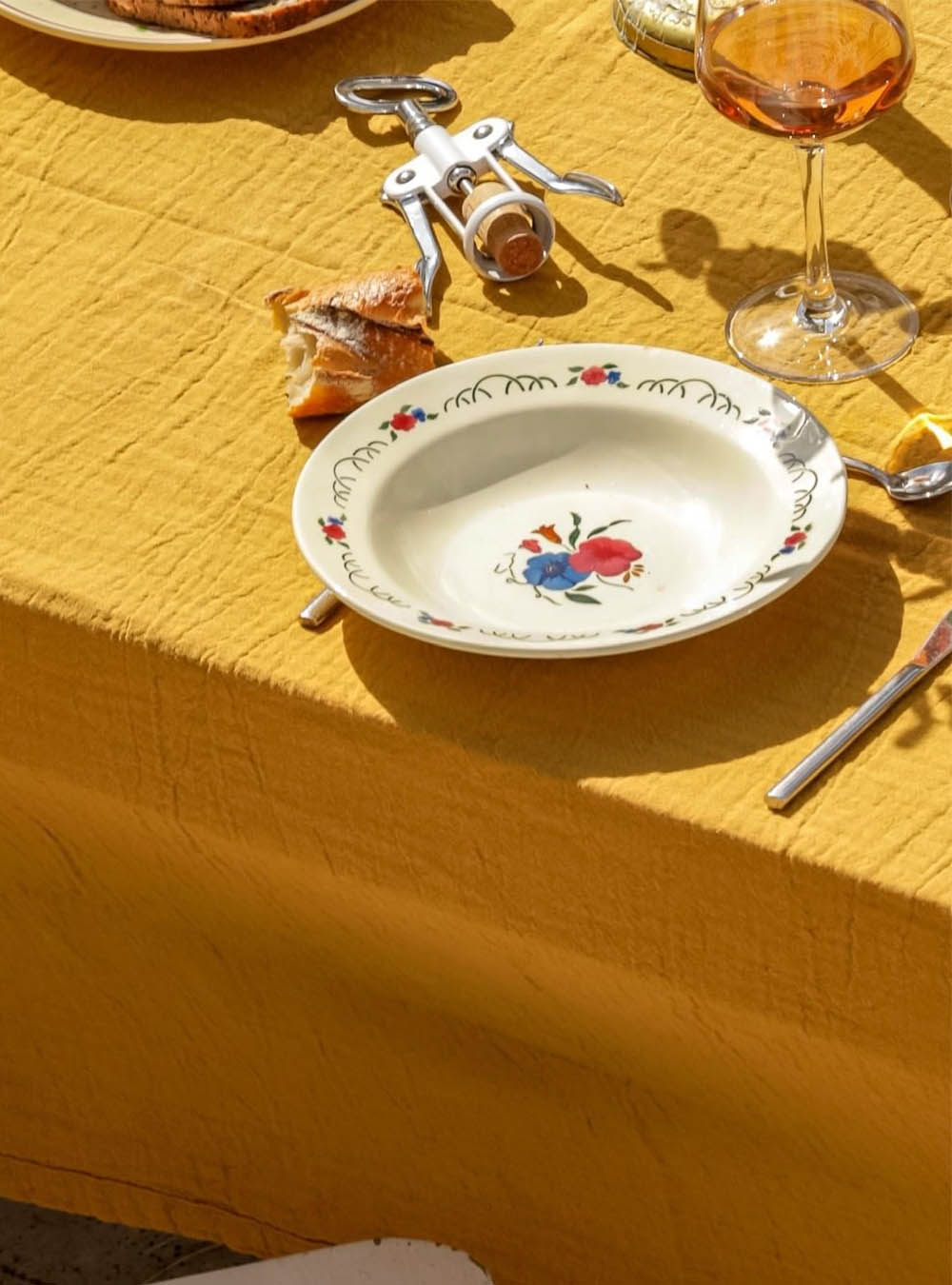 How do you think your hotel stands apart from other boutique hotels?
Our unique location on the Presqu'île in Saint-Briac-sur-Mer with all our sea view bedrooms is what makes Le Nessay incredibly special. It is a haven of peace where you can create unforgettable memories with family and friends, a sanctuary that captures the mood of the moment, ever changing with the seasons or times of day. A hotel of atmospheres where simple pleasures are nurtured. Guests come to our hotel because they seek authenticity, simplicity, and a home away from home, with an exclusive and intimate experience. We pay great attention to all the little details and to our guests' feedback, always striving to improve our services and their future experience.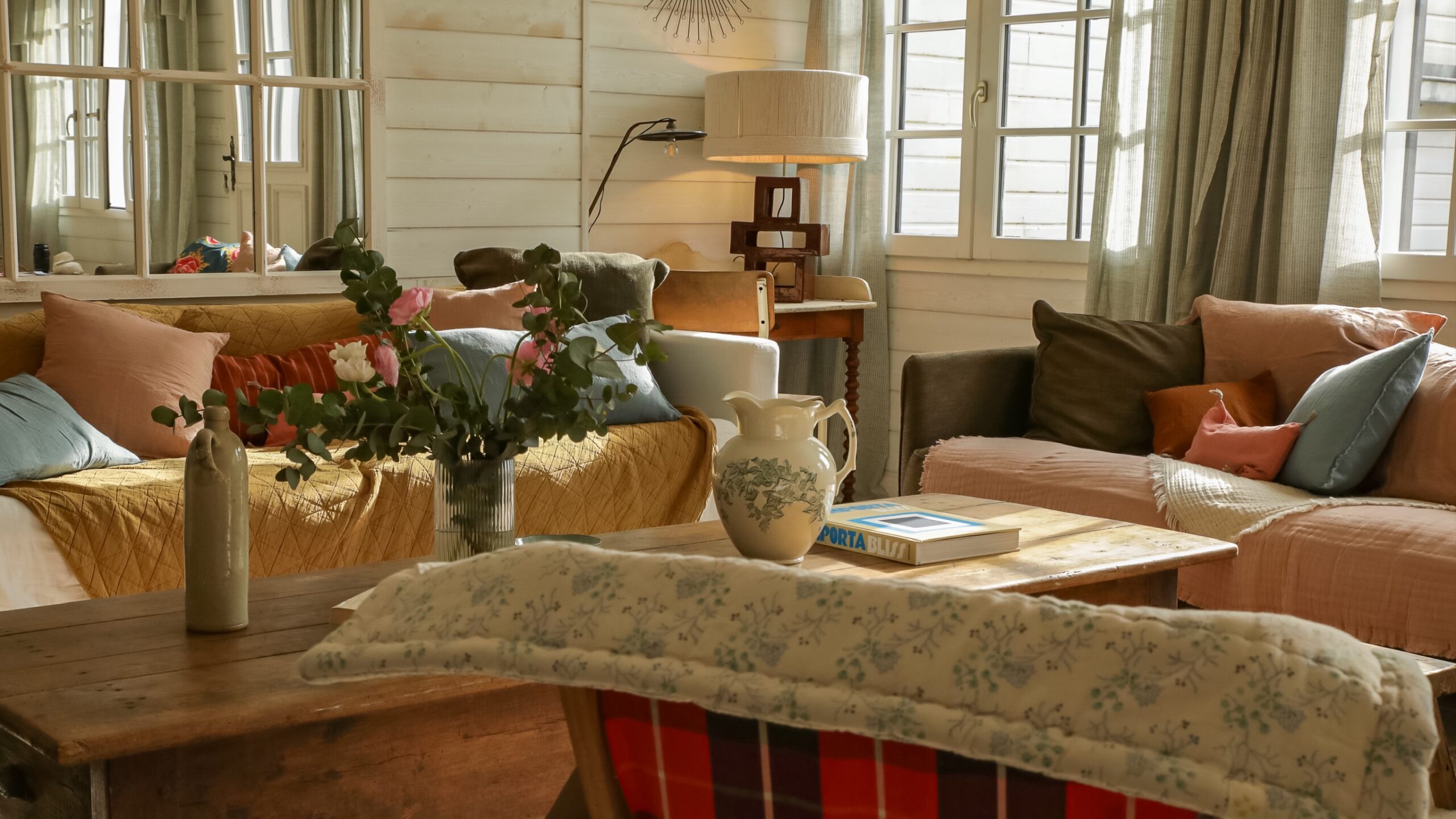 If you only had 24 hours to get a taste for your hotel experience, what would you recommend a guest must do?
Whether you stay for 24 hours or 72 hours, when you arrive at Le Nessay, time is suspended. You will let yourself be carried along by the elements, the tides, and your desires. This is a place where the world feels a long way away, where you can refocus on what really matters – enjoying time with family and friends, appreciating the delights of holidays and the small pleasures of life, in a setting that encourages you to gently disconnect, with your feet in the water.
How would you describe your own perfect luxury experience?
The perfect luxury experience is the feeling of being welcomed as a person and not as a client. This is all about anticipating needs, being kind, paying attention to details, remembering habits and tastes. I have always thought that the hotel doesn't make the experience, but the team does. To create this personalised experience for our guests, employees need to feel happy and listened to. If the team enjoy what they do, the guests will feel this pleasure.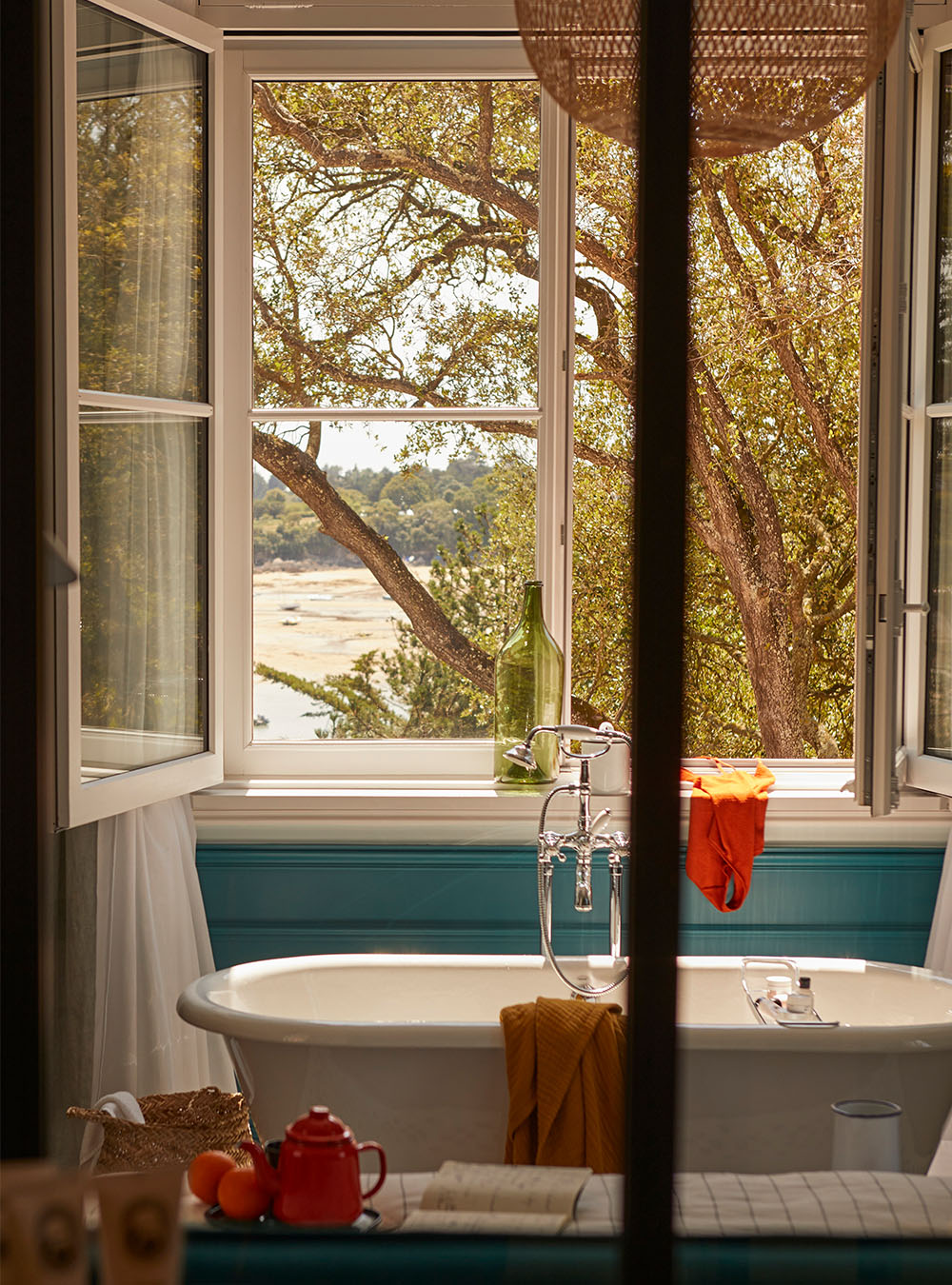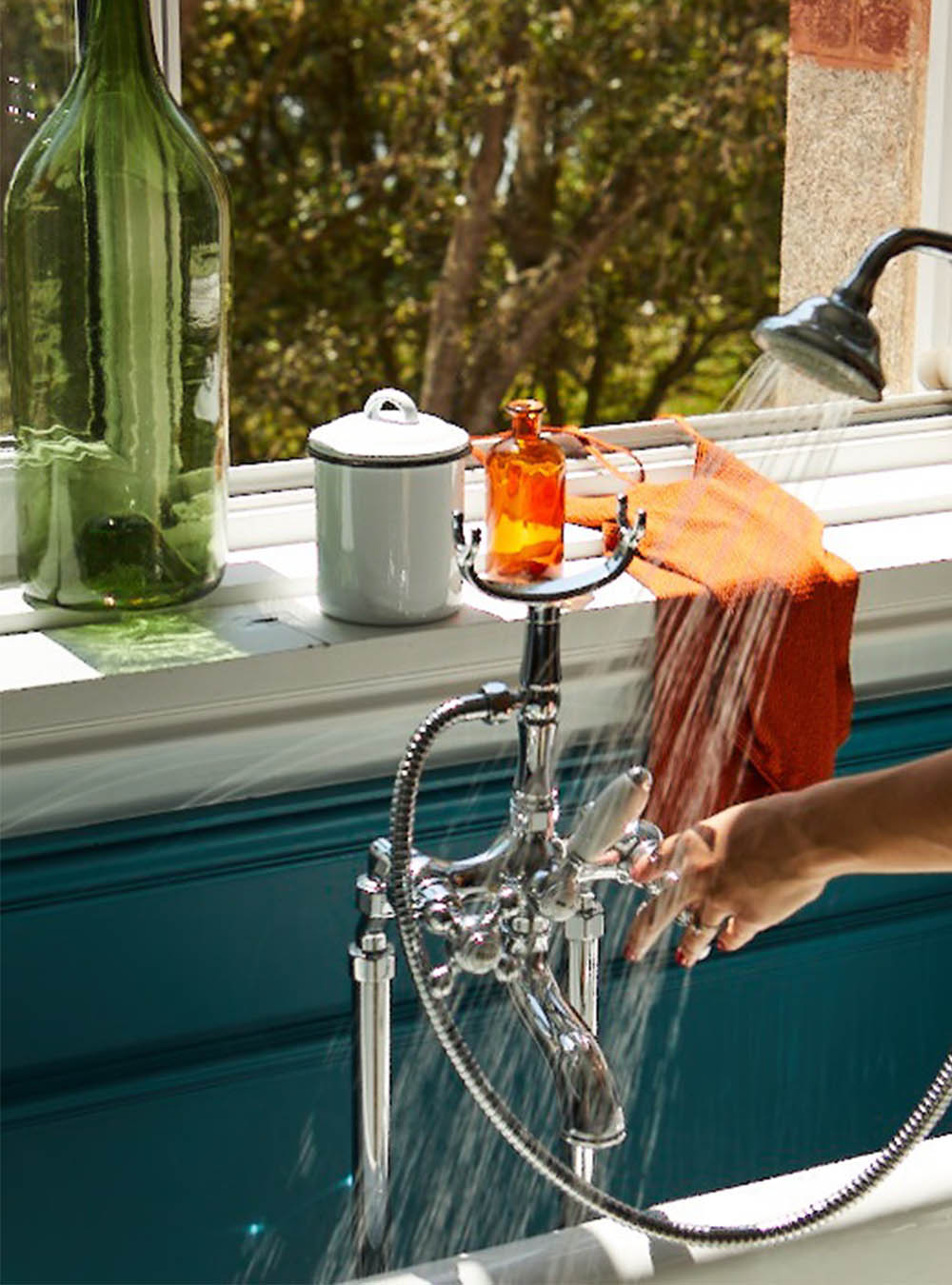 Do you have a vision for the future of the hotel?
In French we say, 'Les années passent mais ne se ressemblent pas', and this is how I see Le Nessay's evolution. We evolve and grow with years, currents, and storms, but we always adapt ourselves while keeping our main vision of giving pleasure to our guests and employees.
A lot has changed since the hotel's opening, and we always try to get better and greener in every decision we make. Being independent gives us a greater sense of freedom and capacity for adaptation. Reducing our environmental impact is one of our priorities at Le Nessay and we are committed to reducing our energy output, improving our waste management, and developing our local connections.
Images courtesy of @le_nessay