C hasing the last of the summer warmth in a quiet corner of Provence, SLH's Senior Content Editor Chloe Frost-Smith ventures into the heart of the Vaucluse and Mont Ventoux region for a long weekend of sunshine, hill climbs and fine wine.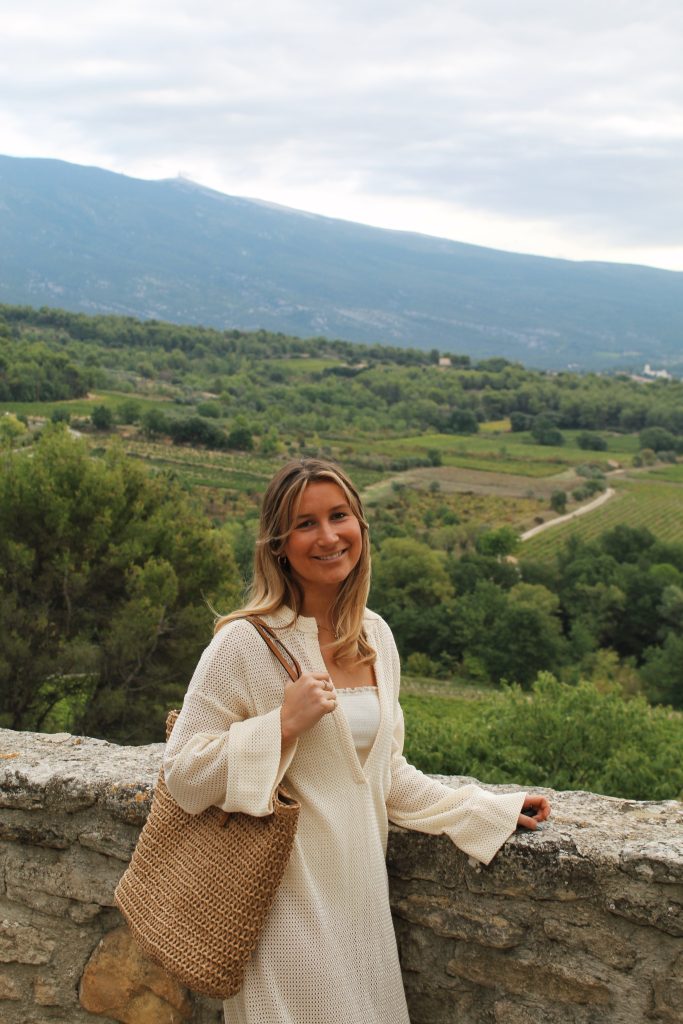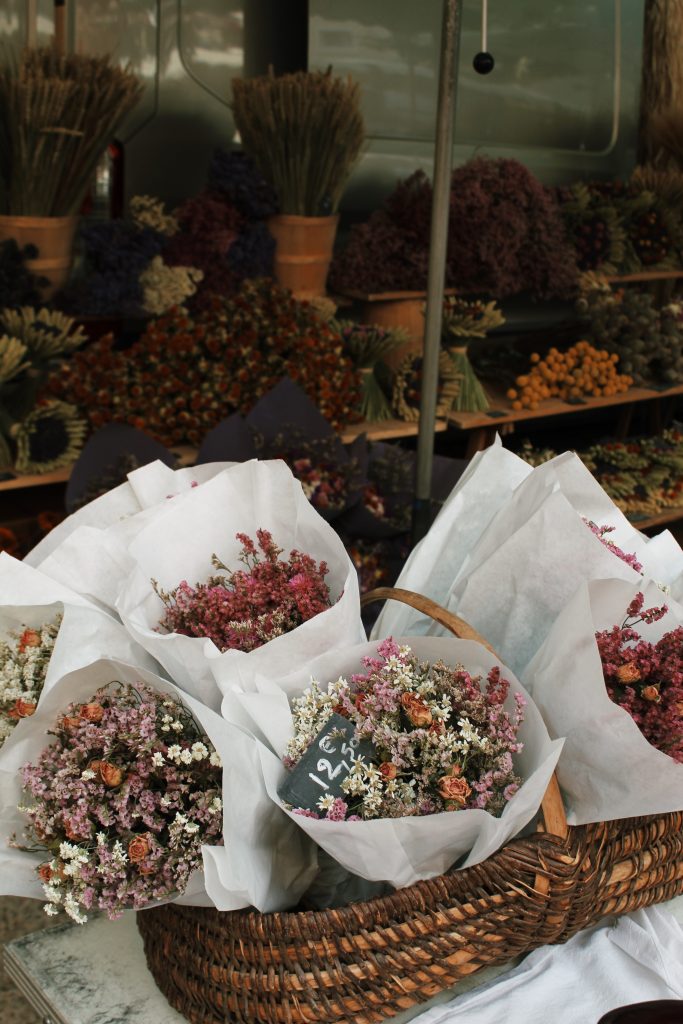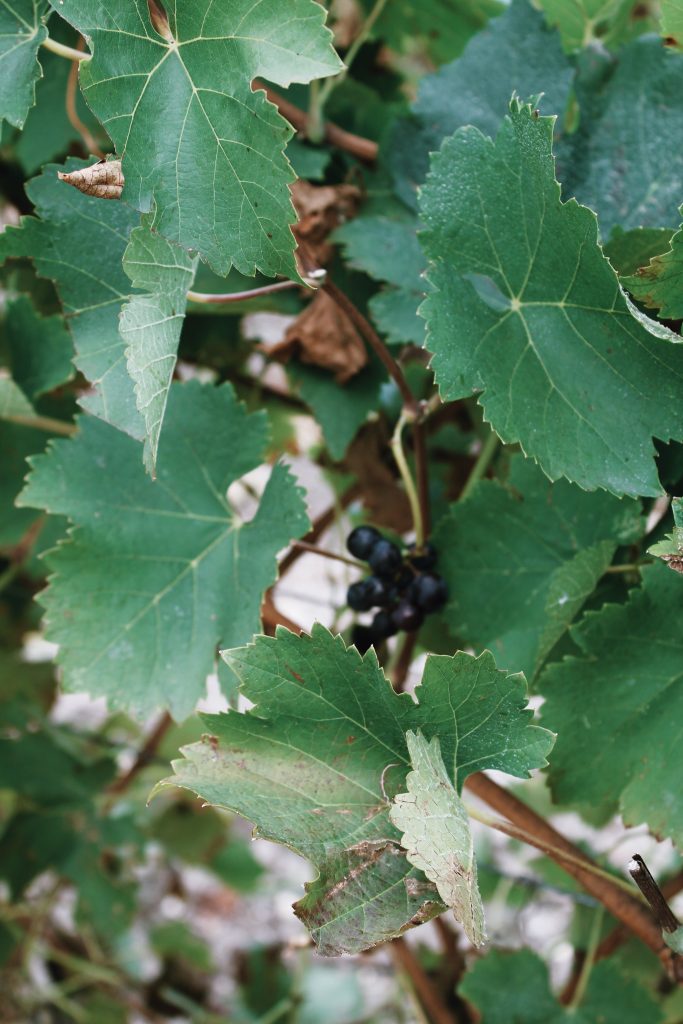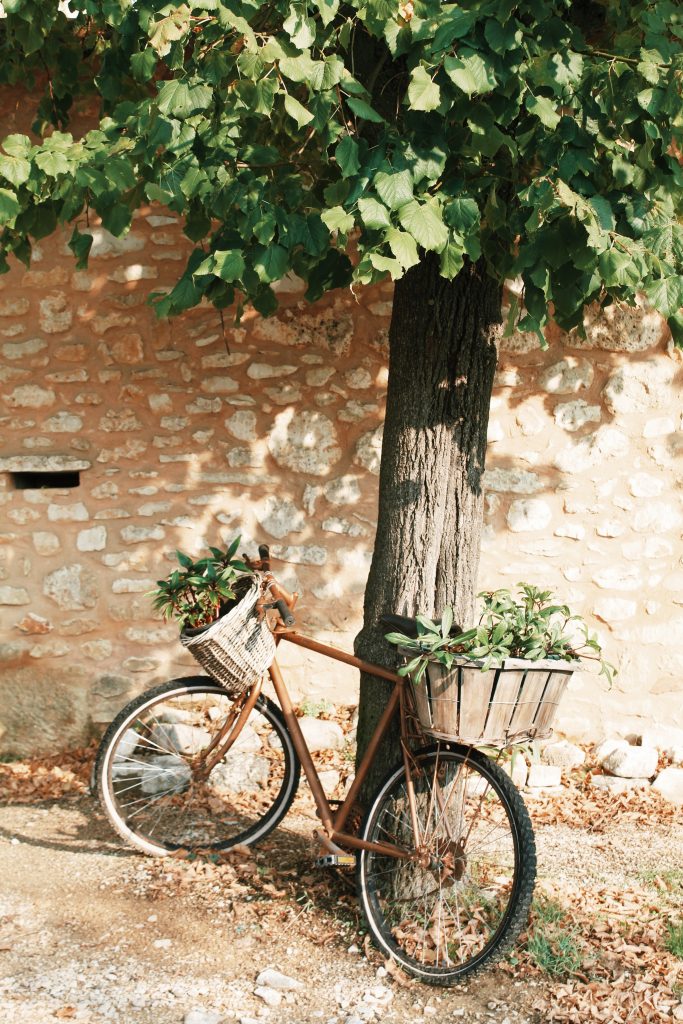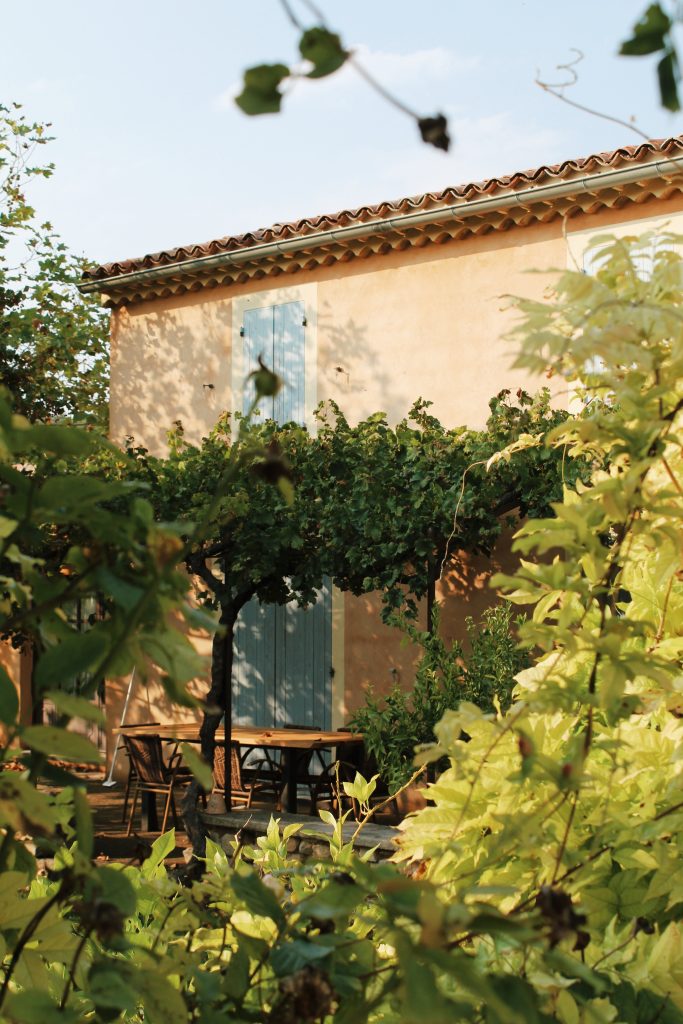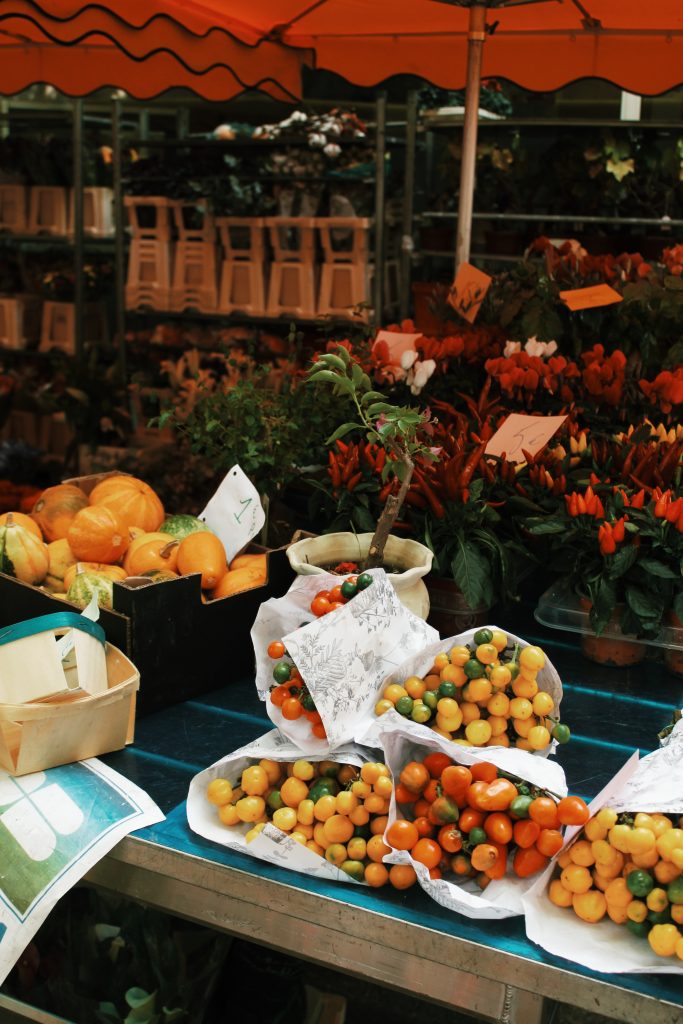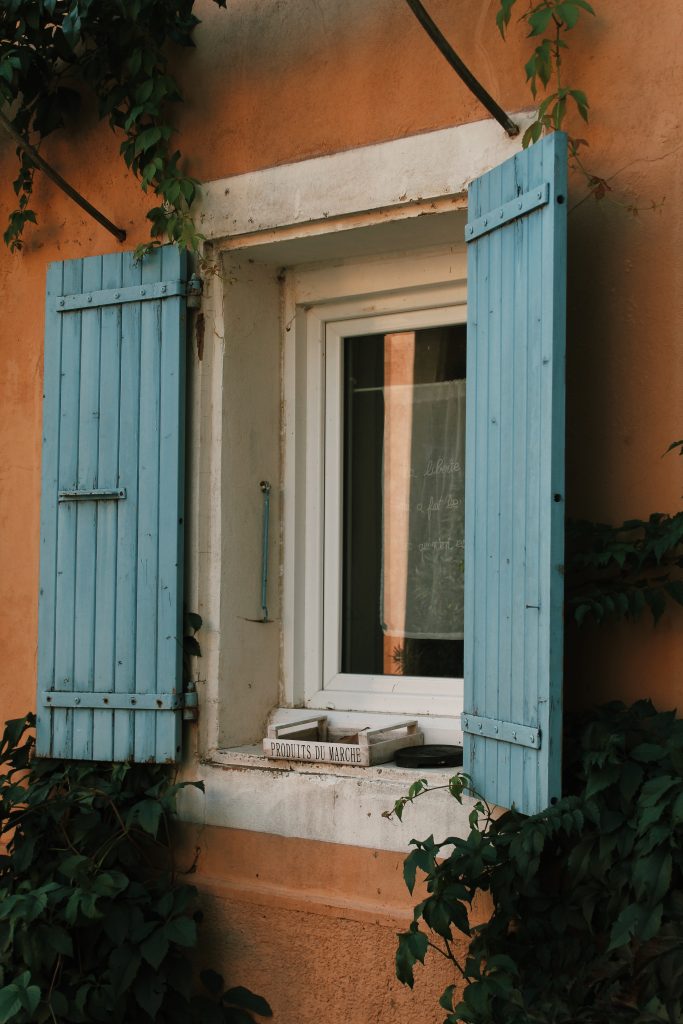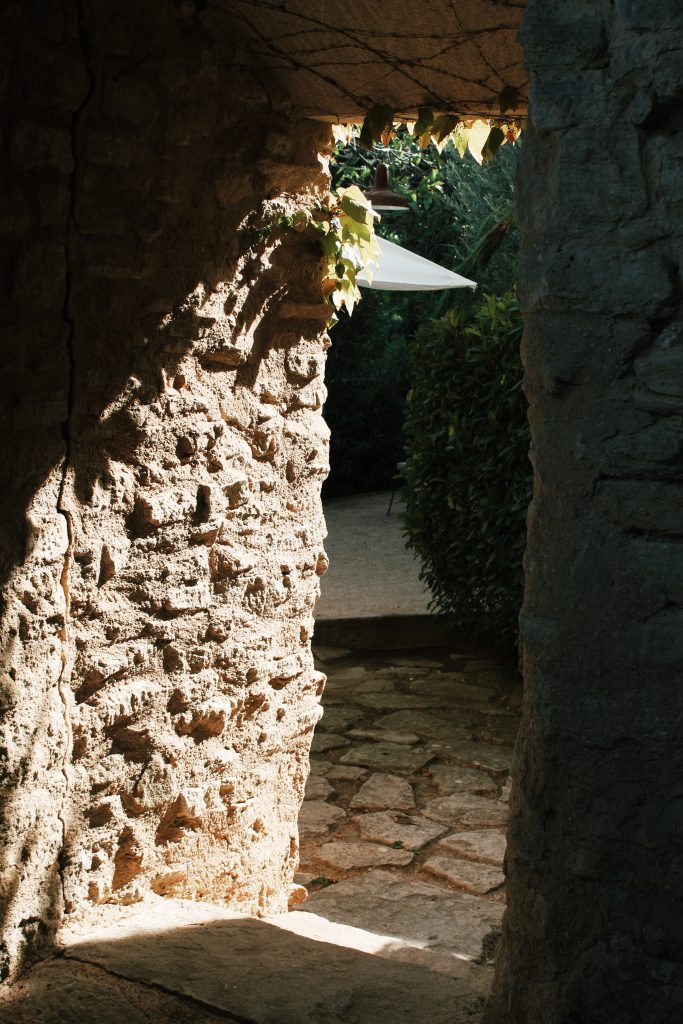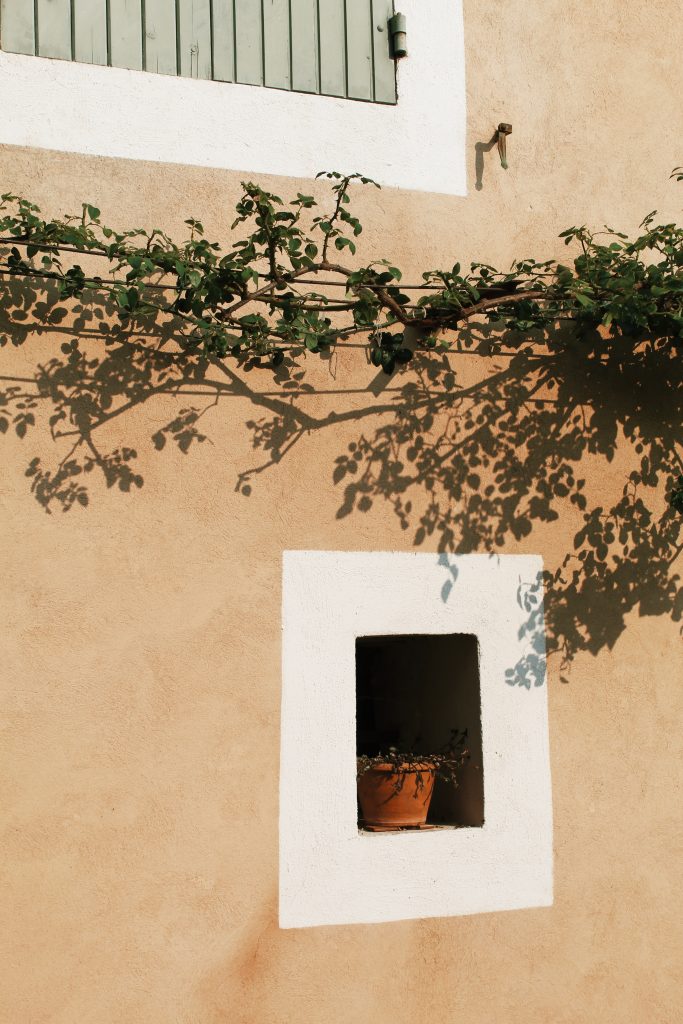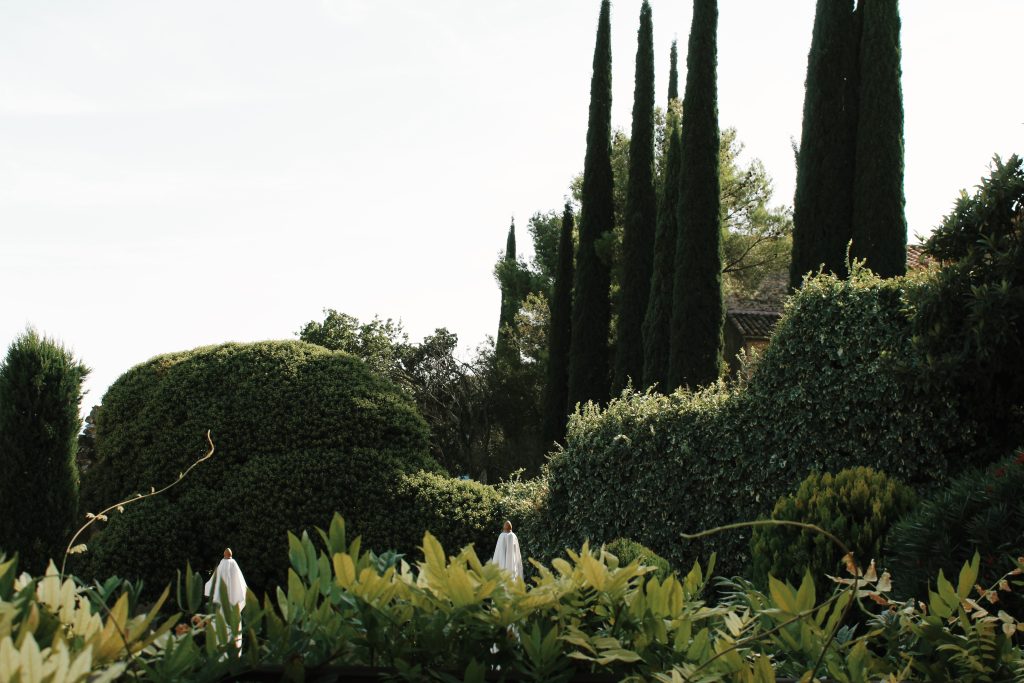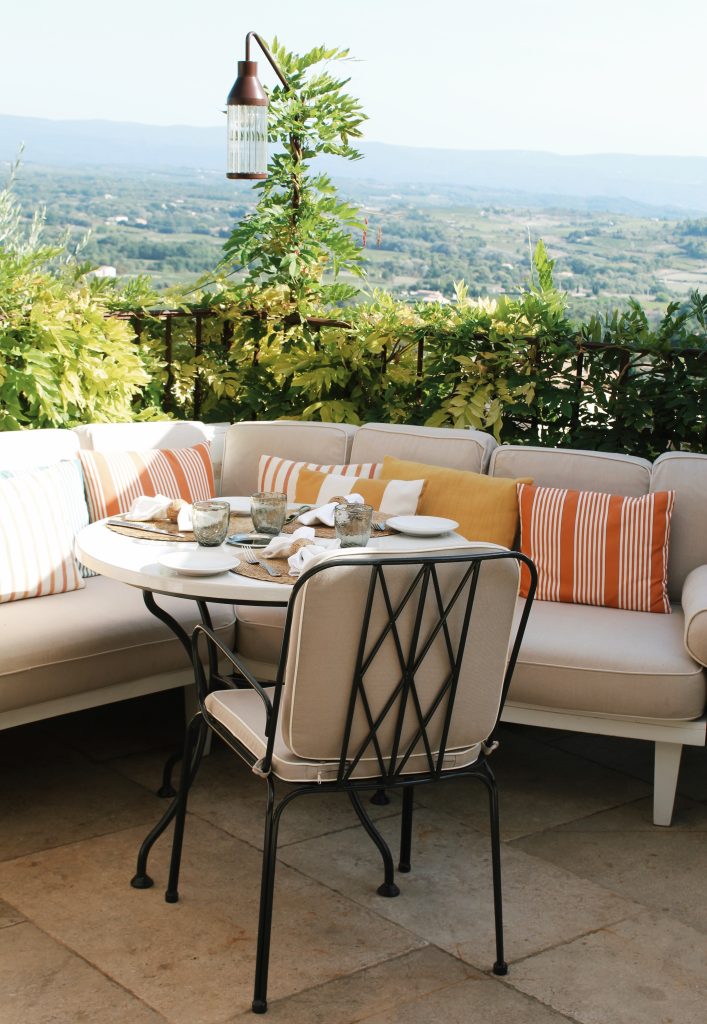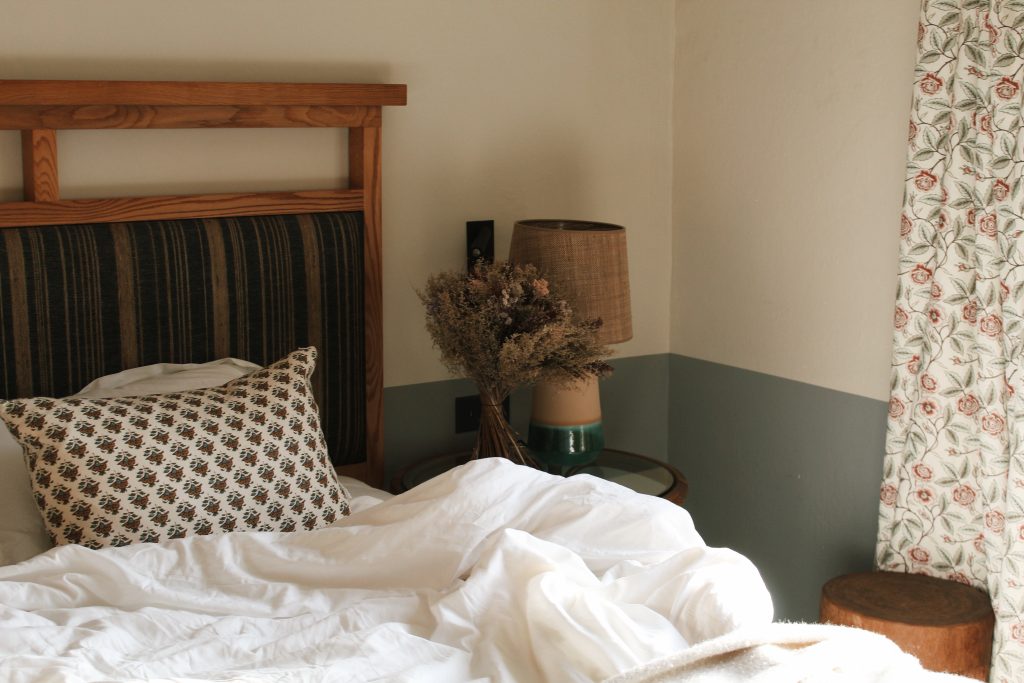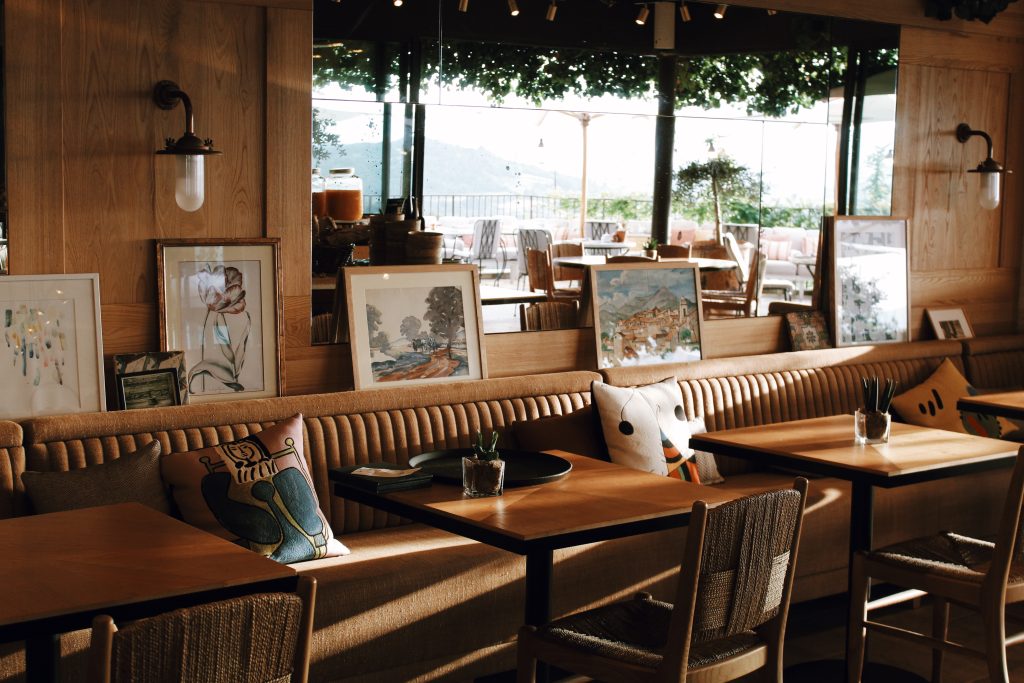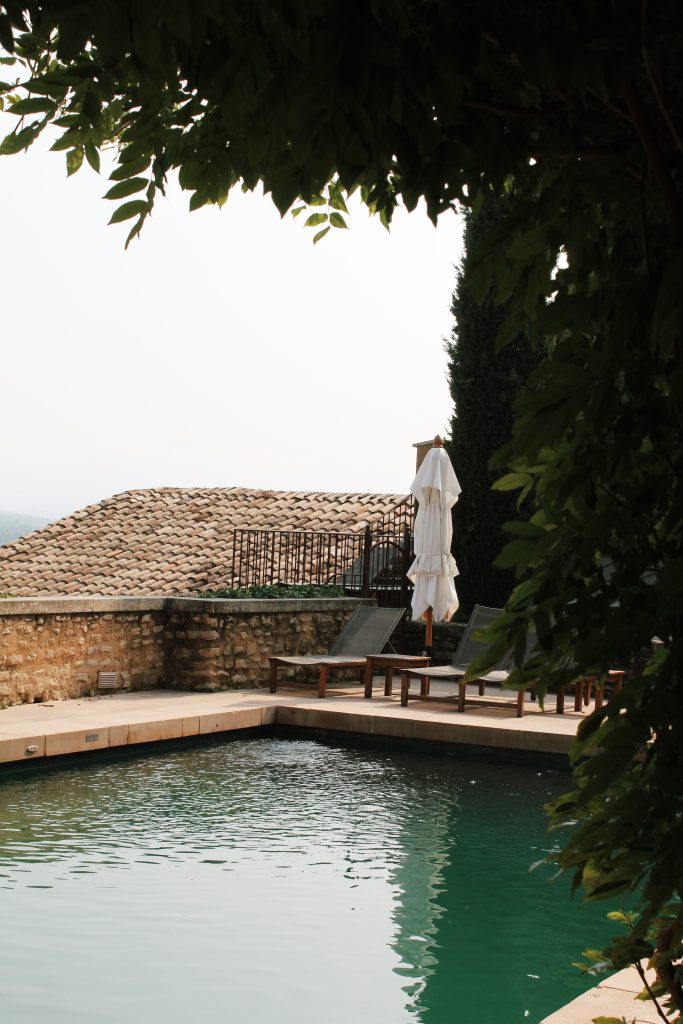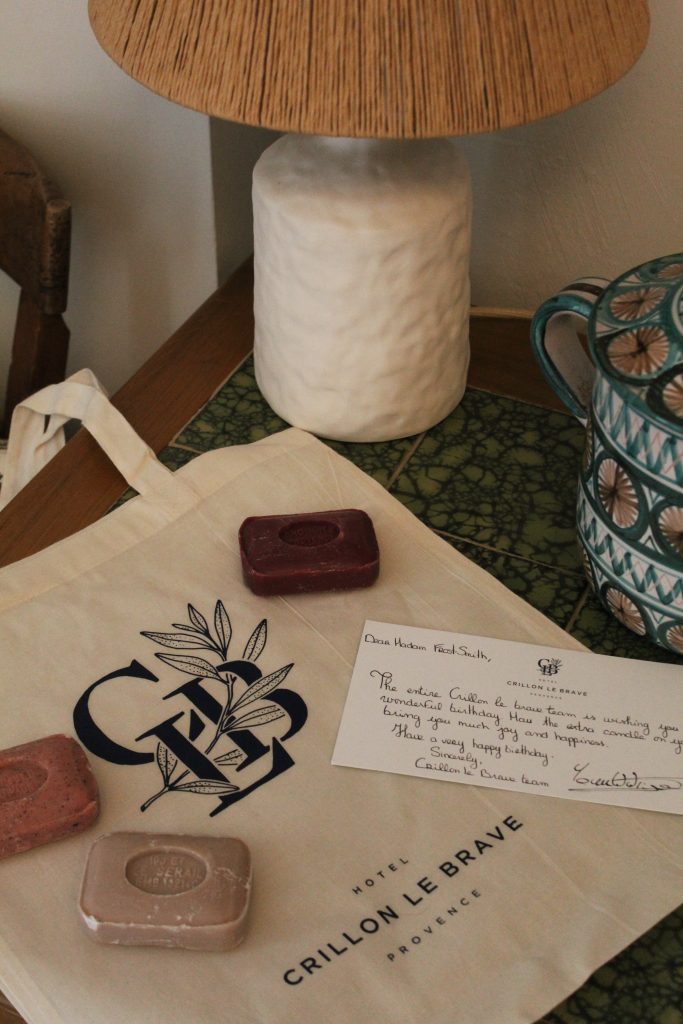 Photographs by Chloe Frost-Smith
The Provençal landscape which has captured the imaginations of some of my favourite artists from Van Gogh to Cézanne has seen relatively little change over the years. A timeless patchwork of vineyards, lavender fields and farmland sprawls across the charming countryside, dotted with market towns and sleepy villages. I have long adored the rural French way of life – browsing the freshly baked spread in the local boulangerie for your morning pastries, mooching around markets and sauntering down side streets brimming with baskets and fragrant soap stalls – some of my fondest childhood memories spent holidaying on the Côte d'Azur came flooding back to me as we ascended the winding road up to the small hilltop village of Crillon-le-Brave, once ruled by a long line of dukes before the French Revolution forced them to lay down their swords.
Cresting the hill and now occupying many of the historic blue-shuttered buildings, Hôtel Crillon le Brave belongs to the Maisons Pariente brand – with two equally stylish sister properties Hôtel Lou Pinet in Saint-Tropez and Le Coucou in Méribel – which has breathed new life into these old stones with the helping hand of Parisian-based architect and designer Charles Zana. A smattering of locally made ceramics here, a sprinkling of dried lavender bouquets there, and a trail of artwork around the hotel to rival any contemporary gallery. Colourful collages of geometric shapes, pencil drawings, watercolours, vintage photographs and engravings decorate the walls giving Provençal traditions a distinctly modern twist.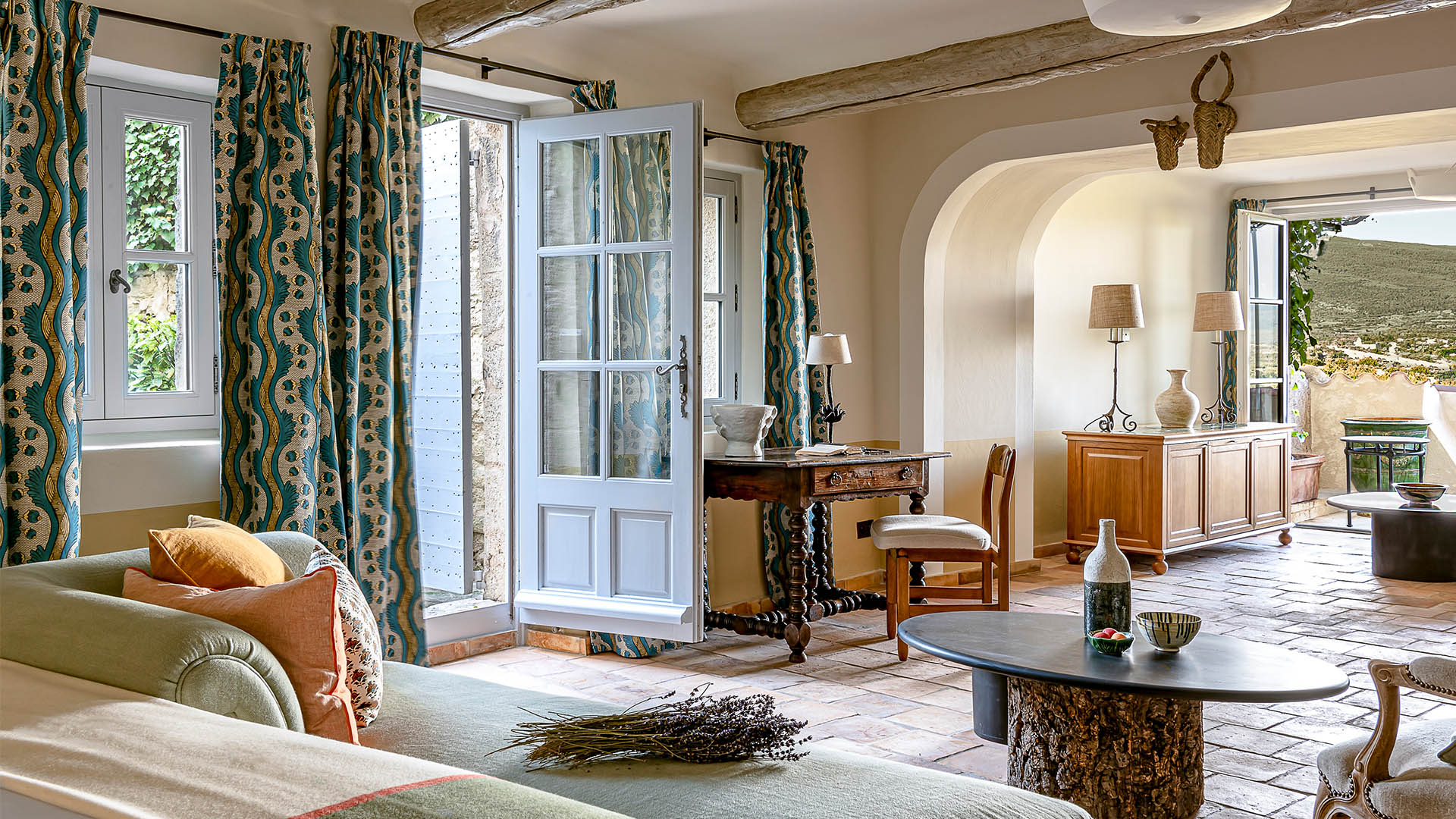 From the outside, it is difficult to know where Hôtel Crillon le Brave begins and ends, but that adds to the charm of it all. You essentially have a French hamlet at your feet – rooms are scattered across nine Génoise-tiled houses dating back to the 17th and 18th centuries, linked by narrow cobblestone courtyards and honey-hued alleyways, complete with its own bell tower which rings out across the vineyards on the hour, every hour, echoed by a single chime on the half hour. This was the only marker of time as the hours and days slipped into a lavender scented, sun drenched rhythm where slow days are spent sipping rosé and dipping into the pool's emerald waters set to a soundtrack of cicadas.
Our individually decorated room was housed within Maison Salomon, which was originally the office of the village's lawyer, recognisable for its oiels de boeuf (cow's eye windows) on the top floor. A carefully curated mix of natural materials, antique furniture, and muted colours – think aniseed green, saffron yellow, stormy grey, and limewashed white – is bathed in a golden glow from the soft light filtering through the French doors which open directly onto a terrace with views of Mont Ventoux. There is history here at every turn – stay in Le Jas and you'll be sleeping in what used to be the stables of Maison Reboul, or choose Maison Soudain for its panoramic terraces where the artist Marc Soudain once sat to paint the surrounding countryside.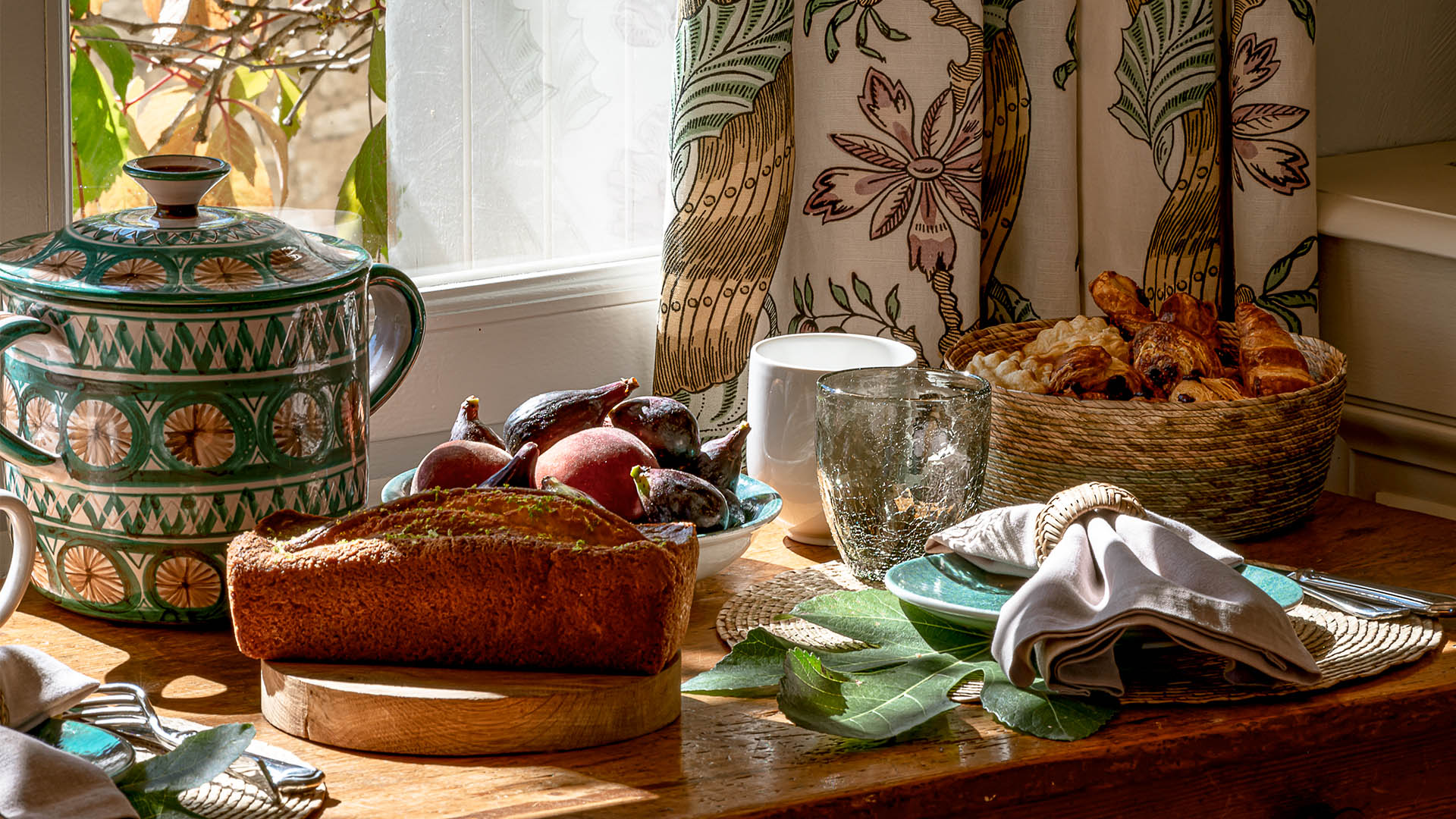 For an authentic experience of this bucolic scenery, which feels within touching distance from the hotel's several viewpoints, make like a local by heading for the hills by bicycle. The lovely little agricultural village of Bédoin is an easy downhill cycle from the hotel, which lies at the foot of the mystical Mont Ventoux where you might stumble upon a handful of local shepherds tending their flocks. The Monday morning market here is a must-visit if you'd like to pick up some of the region's renowned soaps, olive oil, linens, and a sensory selection of seasonal produce from citrus fruits and cheeses to garlic cloves and honey.
Venturing further afield to Mormoiron on e-bicycles with knowledgeable local guide Christophe from Ride & More, who plucked fresh figs from the trees as we passed for us to eat en route, we stopped in several quaint and quintessentially Provençal villages with their quiet courtyards centred around sparkling fountains, framed by cornflower blue shutters with flower pots and wooden market boxes on the window sills. Flassan is particularly brightly coloured, with rows upon rows of marmalade houses painted in a special ochre from the region, while those weathered from the sun have faded to a warm apricot tone.
The surrounding vineyards, olive groves, cherry orchards, and truffle-filled forests which we whizzed through on two wheels provide much of the inspiration for Chef Adrien Brunet, who puts the very best of Provence on a plate at Hôtel Crillon Le Brave's two restaurants – La Madeleine and La Table du Ventoux. Tables at the gastronomic restaurant La Madeleine are booked up for weeks in advance, and for good reason, while the less formal La Table du Ventoux serves up rustic regional dishes flavoured with herbs from the aromatic garden just above the pool. Tuck into the likes of foie gras nougat, flame grilled octopus, locally sourced cheeseboards and lavender soufflé as you watch the sun set over the verdant Ventoux valley from your seat on the panoramic terrace – the perfect way to end a slow-paced day in this peaceful part of the world.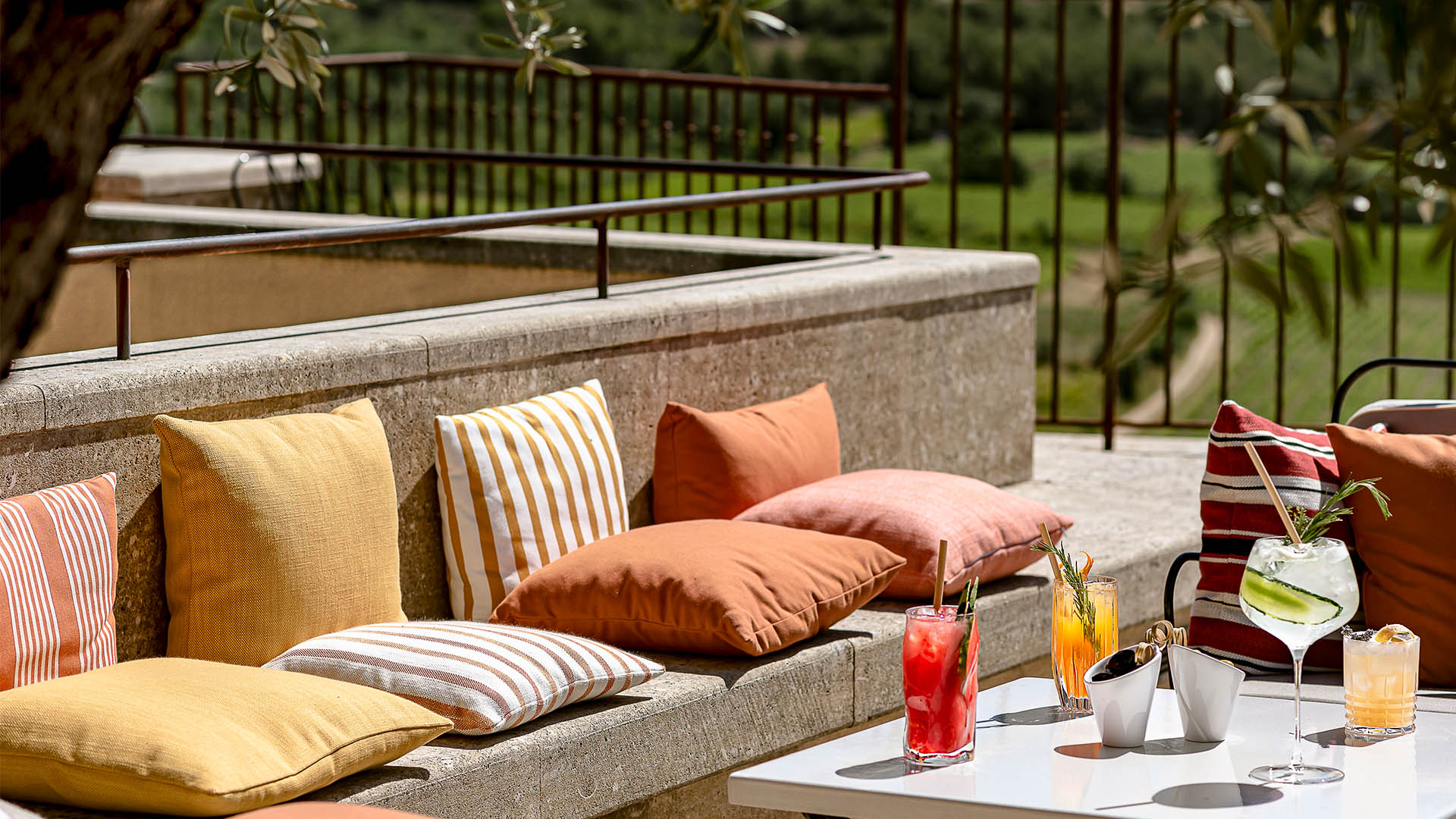 SLH Insider Tips
Ask the hotel for the local market calendar – these open-air affairs usually wind down by midday, so be sure to get there early.
Leave room in your suitcase to take back some savon de Marseille, a traditional soap which will make your bathroom smell utterly delicious back home.
If you're planning to see more of Provence, renting a car for your trip is a must – our preferred partner is SIXT, who have a presence in 110 countries around the globe. Alternatively, tackling the hilly terrain is easy for every level of cyclist with an e-bicycle, available from bespoke cycling companies like Ride & More who offer both guided and self-guided tours, personalised itineraries, and a whole host of handy additional services.