W elcoming guests into the warm embrace of a well-loved home, Swedish owner Jeanette Mix has created an inimitable feeling of informal elegance at her Arts and Crafts townhouse in the embassy quarter of Stockholm. The whole concept of this Scandinavian bolthole is perfectly summed up by the translation of Ett Hem – 'a home' – which was converted from a private residence in 2012. Treating her staff and guests as an extension of her own family, Jeanette's down to earth approach to the domestic sphere has resulted in the epitome of lived-in luxury.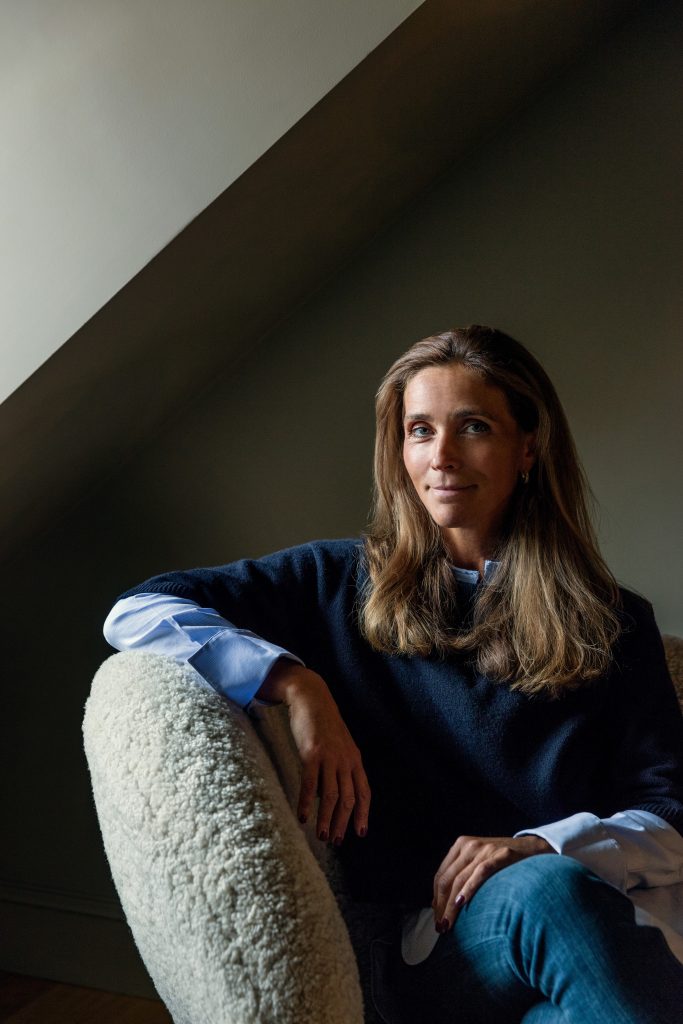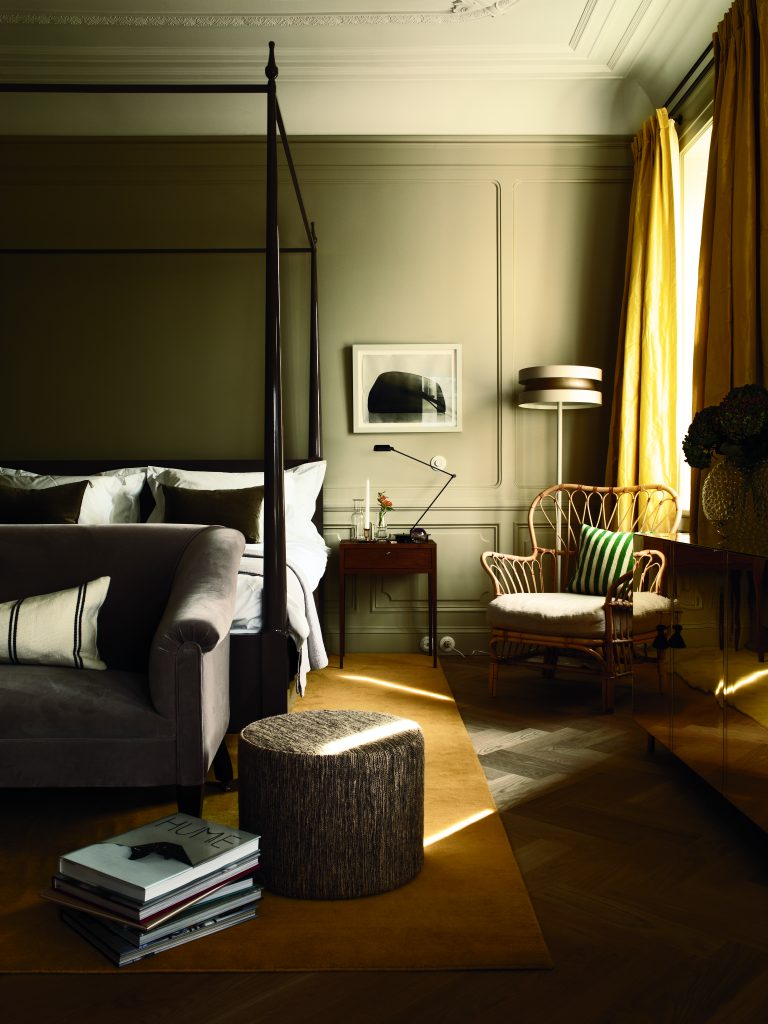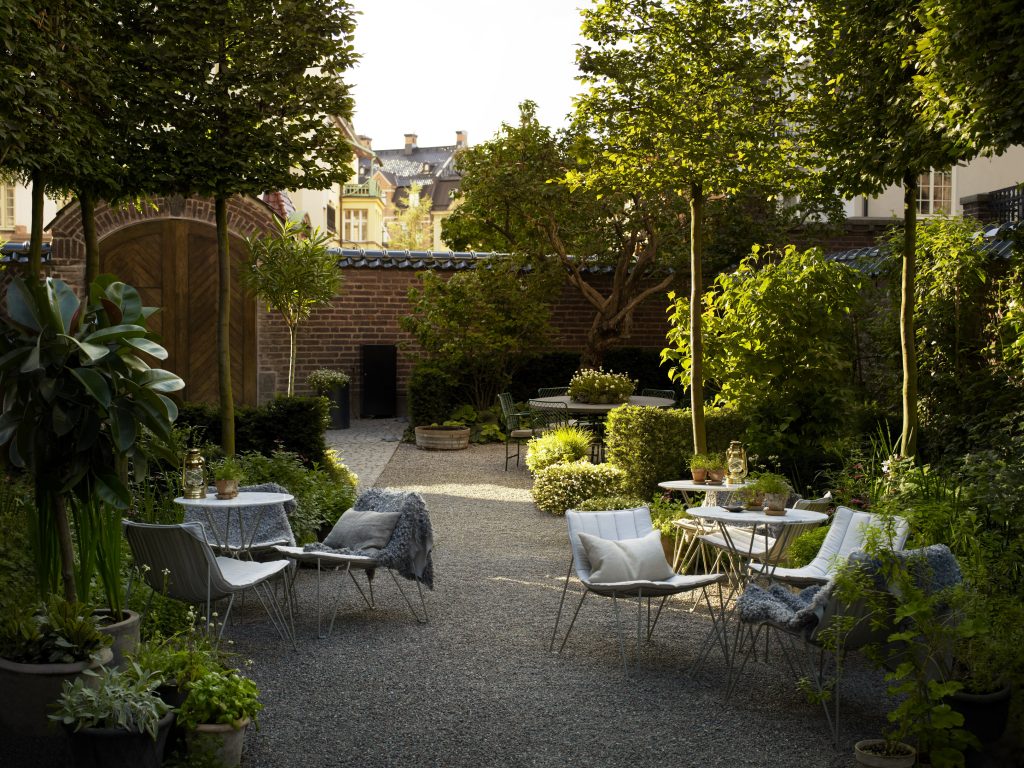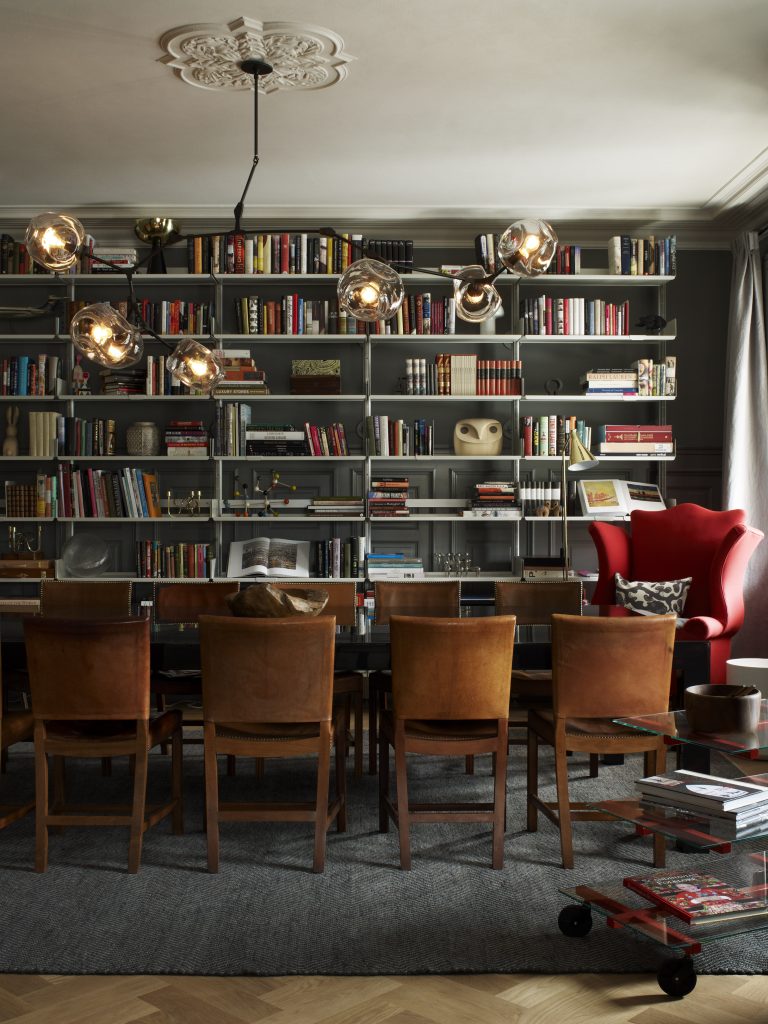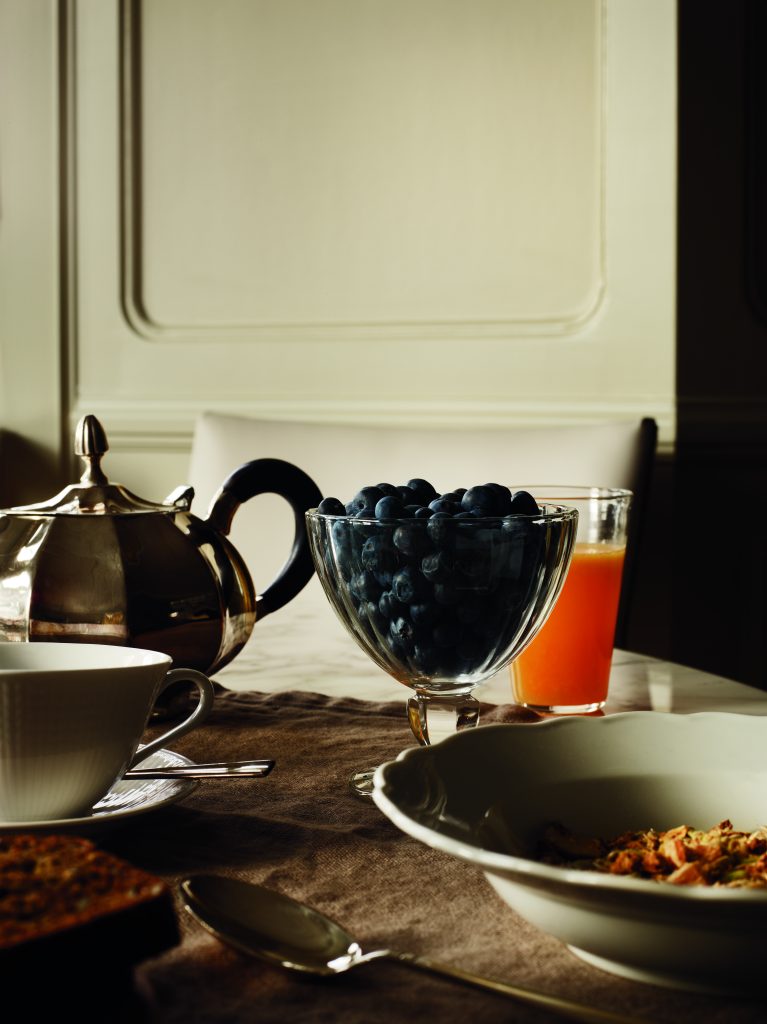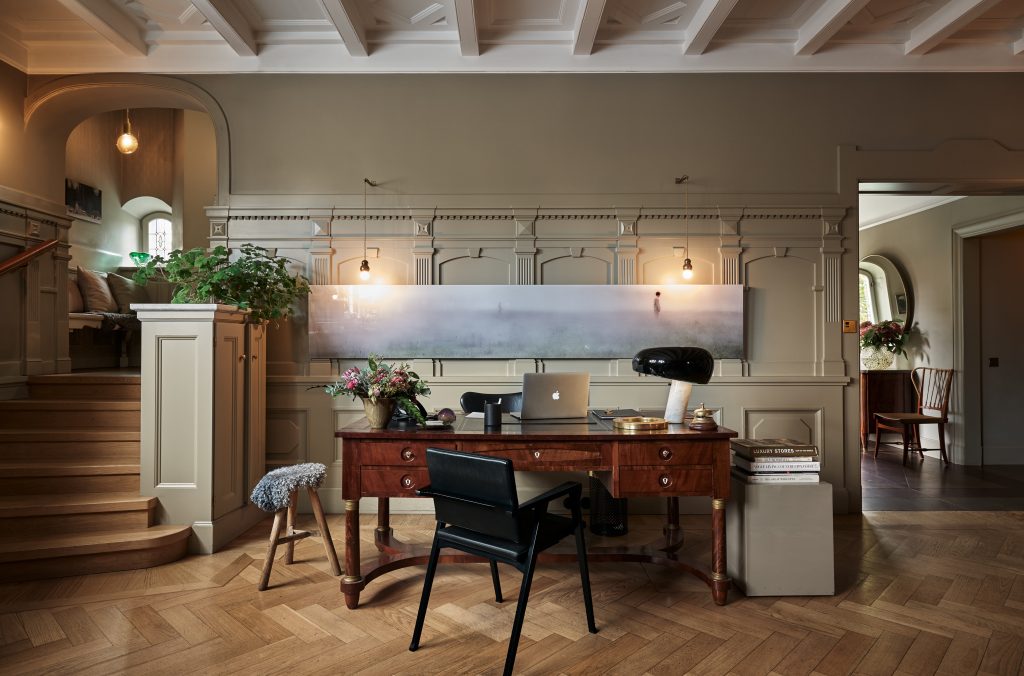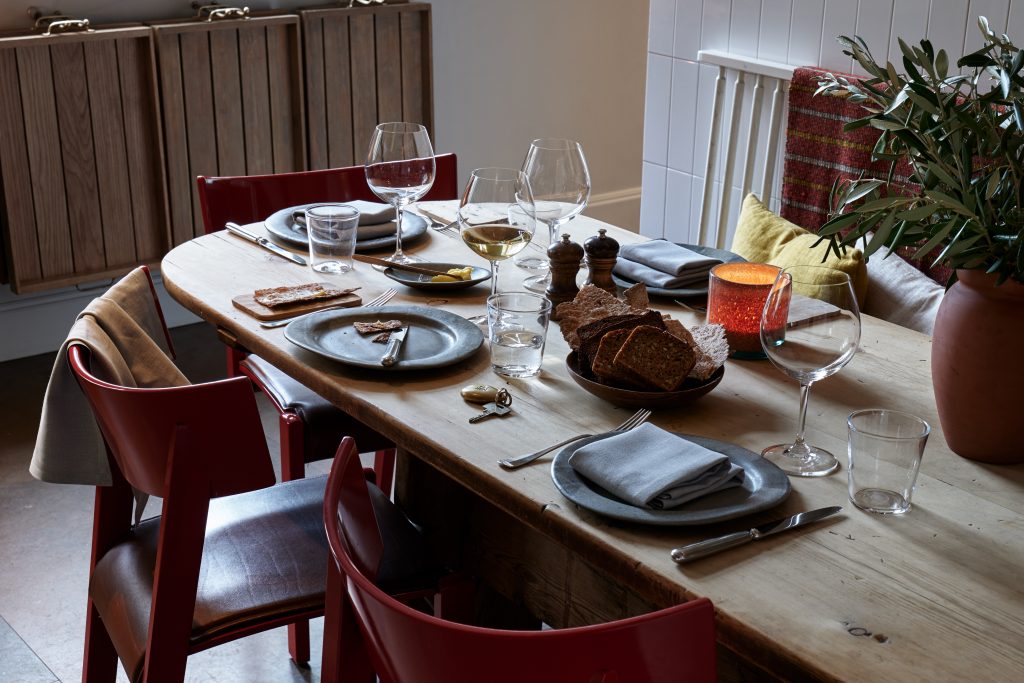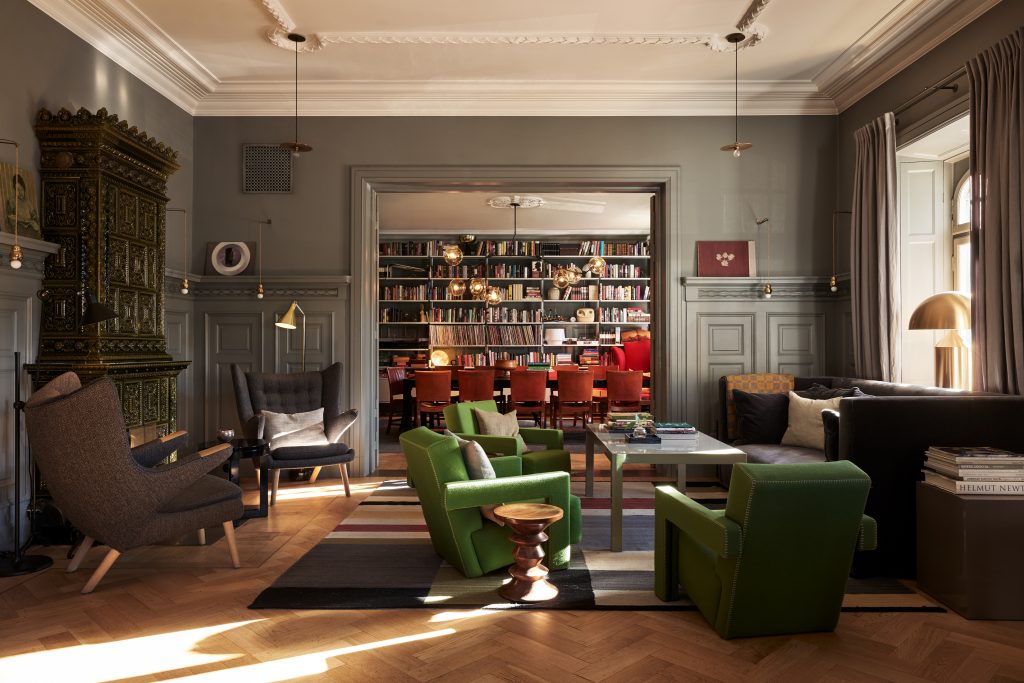 With interiors by British designer Ilse Crawford of Studioilse, the now ubiquitous phrase Scandi-chic should really be reserved for the likes of Ett Hem – with its eclectically arranged library, sheepskin throws and scented candles scattered around the low-key living room, roaring fireplaces in the winter and vases filled with flowers in the summer. Any sense of formality has been thrown out of the early 20th-century windows, in an atmosphere where guests are not only invited to relax, but to fully make themselves at home.
Centring around an open kitchen, the downstairs flows from one cosy room to the next, all masterfully blending antique furnishings with contemporary details. The homely touches continue throughout each of the twelve stylish suites, from wood-burning stoves and free-standing bath tubs to vintage writing desks, every possible comfort has been thought of and meticulously arranged. When it comes to interior design, Jeanette has never been a believer in trends – instead, relying on "timelessness", a sentiment which undoubtedly shines through the perfectly imperfect brick walls of Ett Hem.
What does being 'Independently Minded' as an hotel owner mean to you?
As an independently minded hotel owner, you are able to develop your own DNA, create your own brand and unique guest experience. I have built Ett Hem based entirely on my own core values and experiences. At Ett Hem, we always aspire to be the very best and to make each guest experience truly memorable. Our staff members are handpicked and we believe in being generous, open-minded and always striving to do better. Decisions are made close to the front line compared to a typical hotel chain. We focus on sourcing local, seasonal foods and carefully curating our wine selection. Ett Hem is aspiring to be an international and eclectic meeting place filled with art, design, music, and newly released books. Our guests often highlight the informality of the place, offering a creative and inspiring environment. We attract well-travelled customers looking for something more personal than the classic luxury hotel.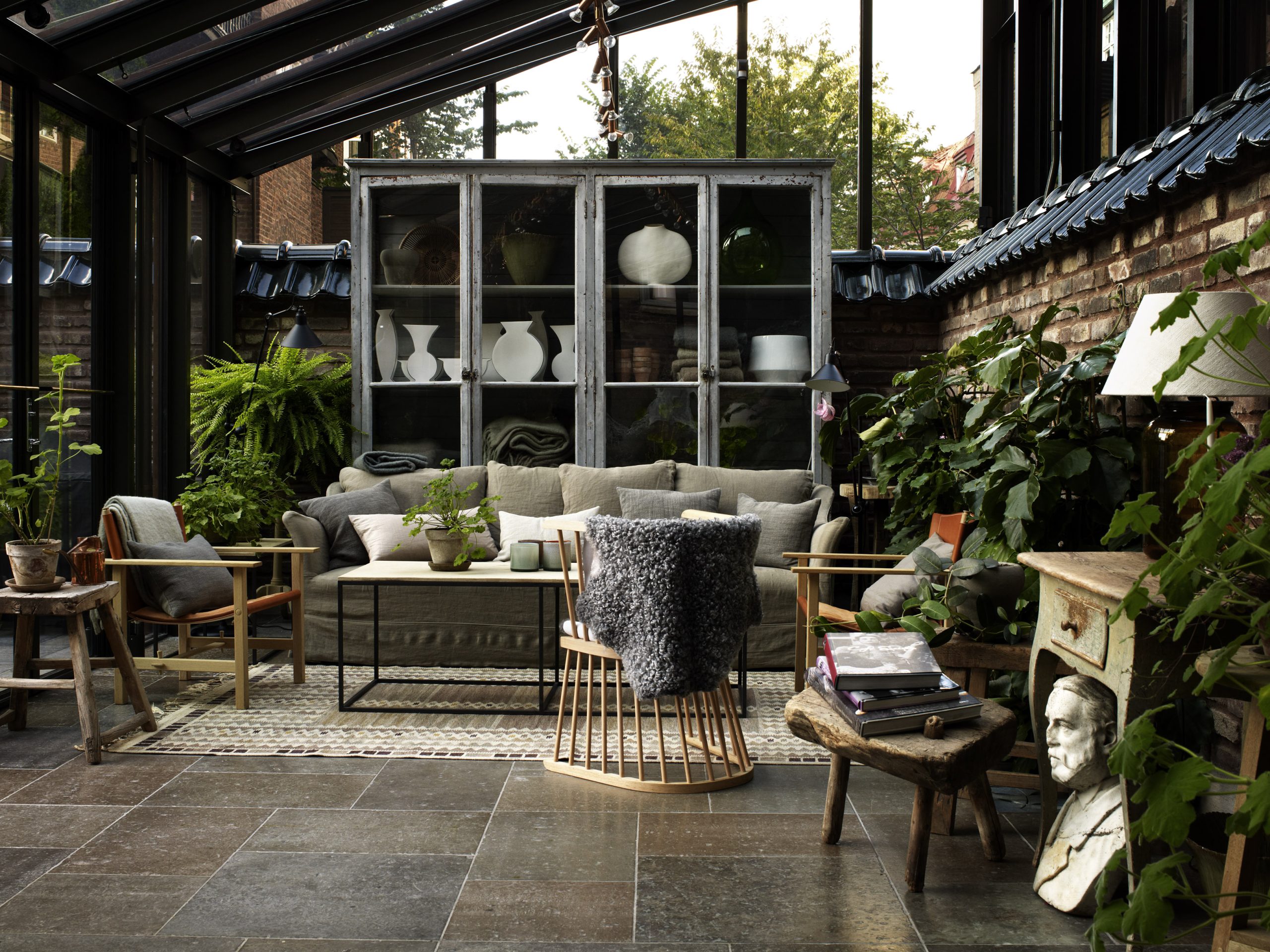 What was the inspiration behind the hotel, and where do you continue to find sources of inspiration?
Ett Hem started with a unique opportunity to realise a dream, to create the kind of hotel I am always looking for myself when I travel. Ilse Crawford understood and shared my core values and vision. Our relationship is built on complete trust and mutual belief. I am very proud of what we have achieved together, a hotel which has clearly exceeded my wildest dreams. Inspiration has always been nature, travels, food, wine, fashion, design, art and culture in general.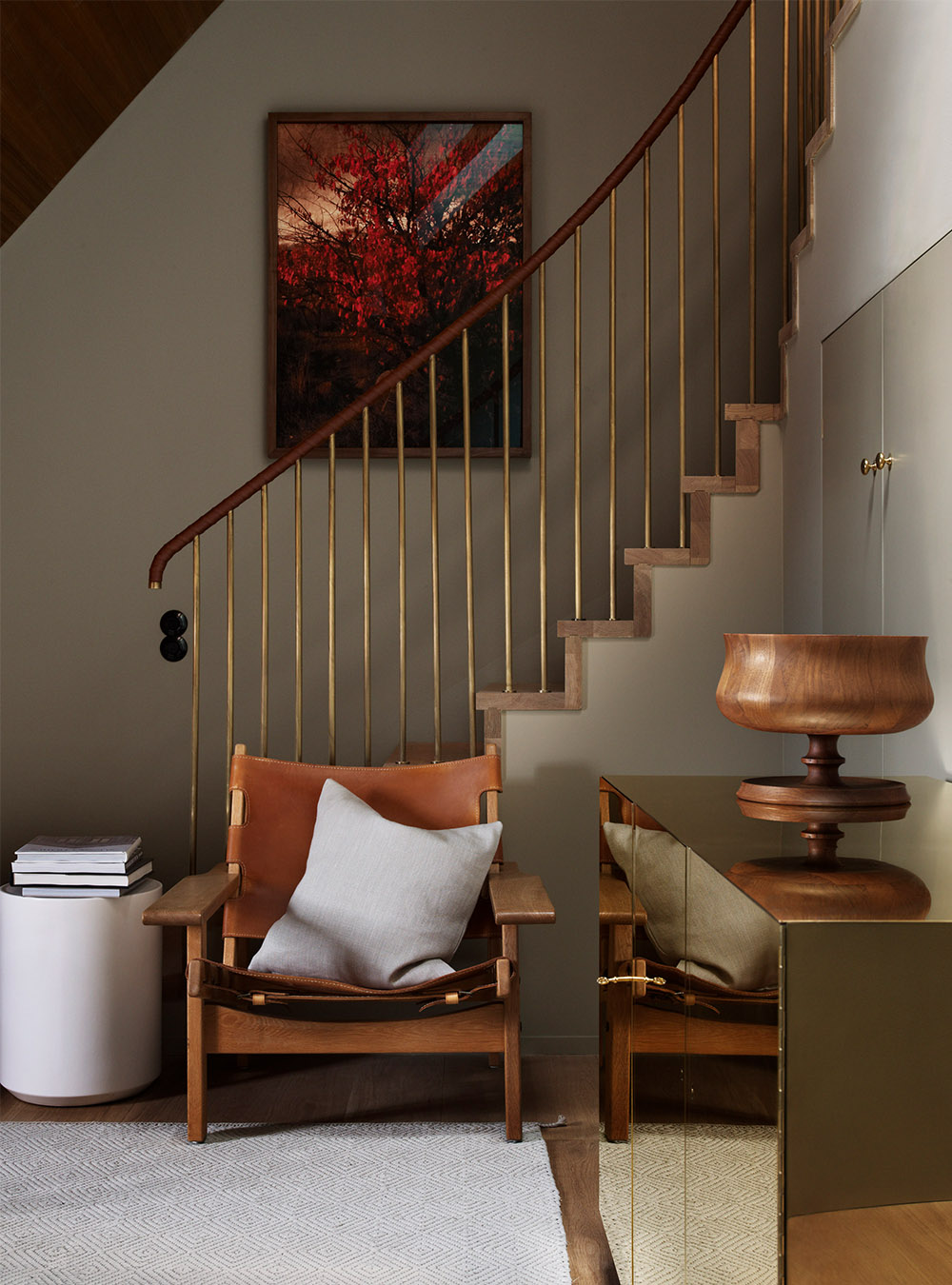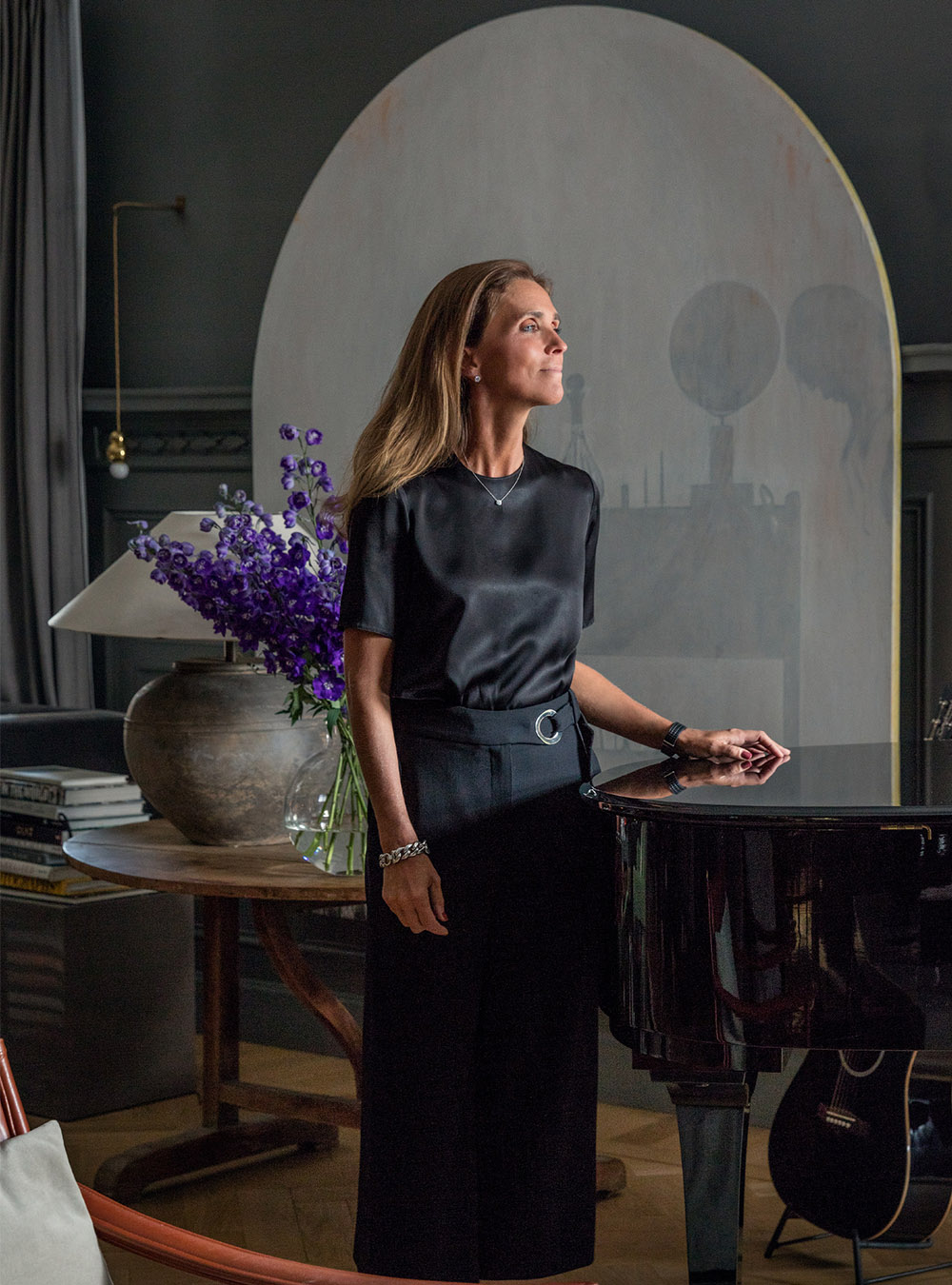 "I have never been a believer in trends, instead I rely on timelessness.
How do you think your hotel stands apart from other boutique hotels?
Ett Hem is a small establishment with only twelve rooms. With us, you always get a personal engagement from my staff and myself. We see ourselves as a "family" and consider all guests to be close friends of the house. Everybody who works at Ett Hem is well educated, professional, dedicated and passionately service-minded. I have made sure my staff can devote extra time to all guests, more than what's normally required and expected. At Ett Hem, we honour honesty and generosity, and we attend to all our guests with the same enthusiasm. I want everybody to feel safe, relaxed and well looked after.
If you only had 24 hours to get a taste for your hotel experience, what would you recommend a guest must do?
I would arrive at Ett Hem just before lunch, leave my bags and head out into the city. Have lunch at Sturehof downtown, take a walk around the beautiful island of Skeppsholmen, overlooking the Royal Palace and the Old Town. I would try to make a quick stop at either the Museum of Modern Art or the newly renovated National Museum. Head back "home" to Ett Hem late afternoon, right in time for our freshly baked cake, coffee or tea. Before dinner, enjoy the sauna or a massage in our relax room.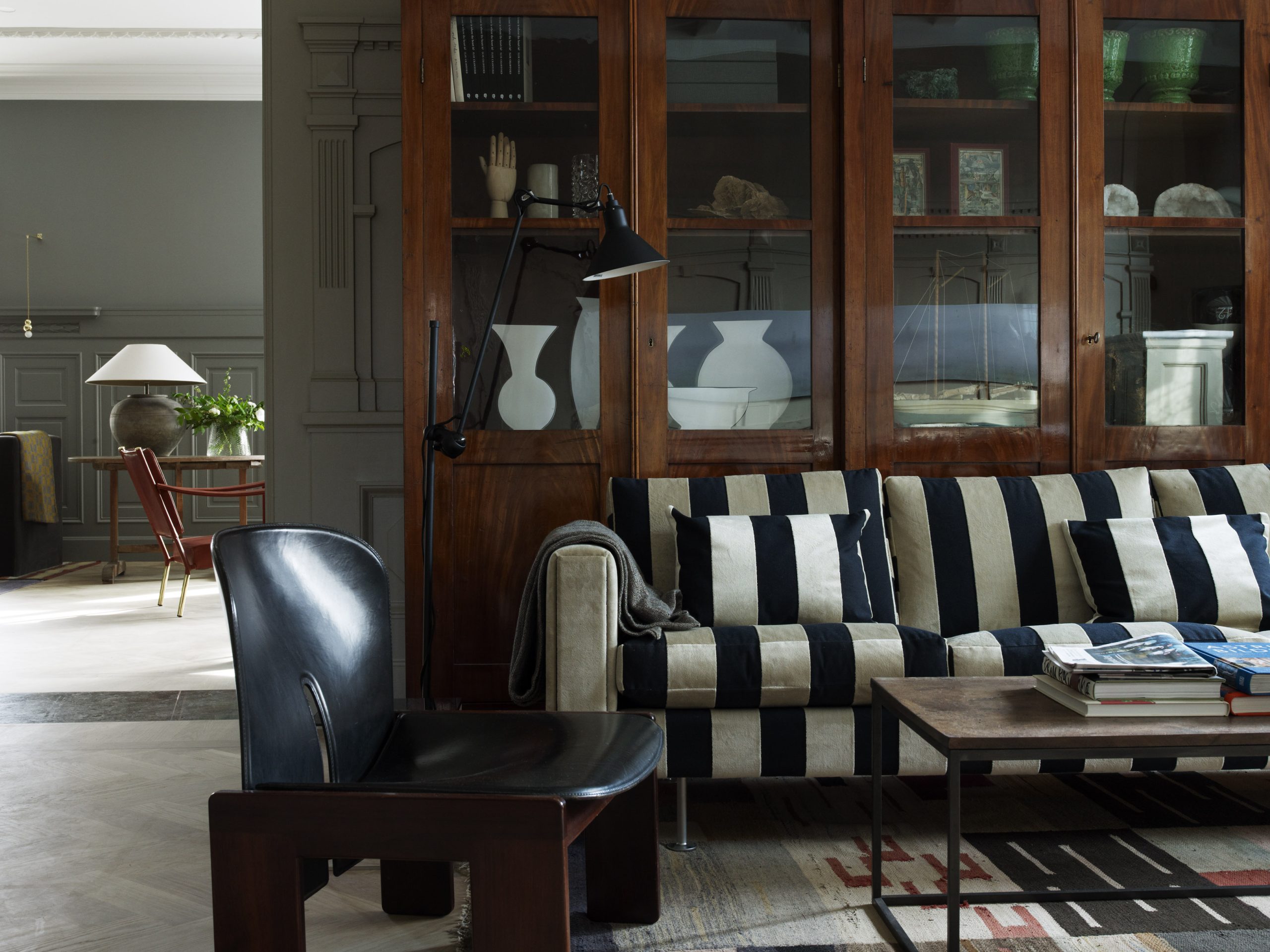 If possible, invite a few friends or colleagues for dinner. Pre-drinks are served in the living room, followed by dinner either in our lush conservatory, cosy library or in the kitchen where you will be able to see our amazing chefs in full action. Dinner is composed daily by our chefs, which is 100% based on local and seasonal produce. Dinner ends with a night cap in the living room, or over coffee and some board games. Try to stay in rooms 2 or 5, both Junior Suites with a bath tub, fire place and small balcony. Mornings start with breakfast served by the table – tea, coffee, or fresh orange juice; freshly baked bread, homemade butter, jams, cheese and ham; yoghurt with homemade granola; fresh fruits and berries; eggs of your choice.
How would you describe your own perfect luxury experience?
I expect to be treated with respect and openness. I want to relax, feel comfortable and safe. Beauty inspires. "A thing of beauty is a joy forever". Ignorance upsets me.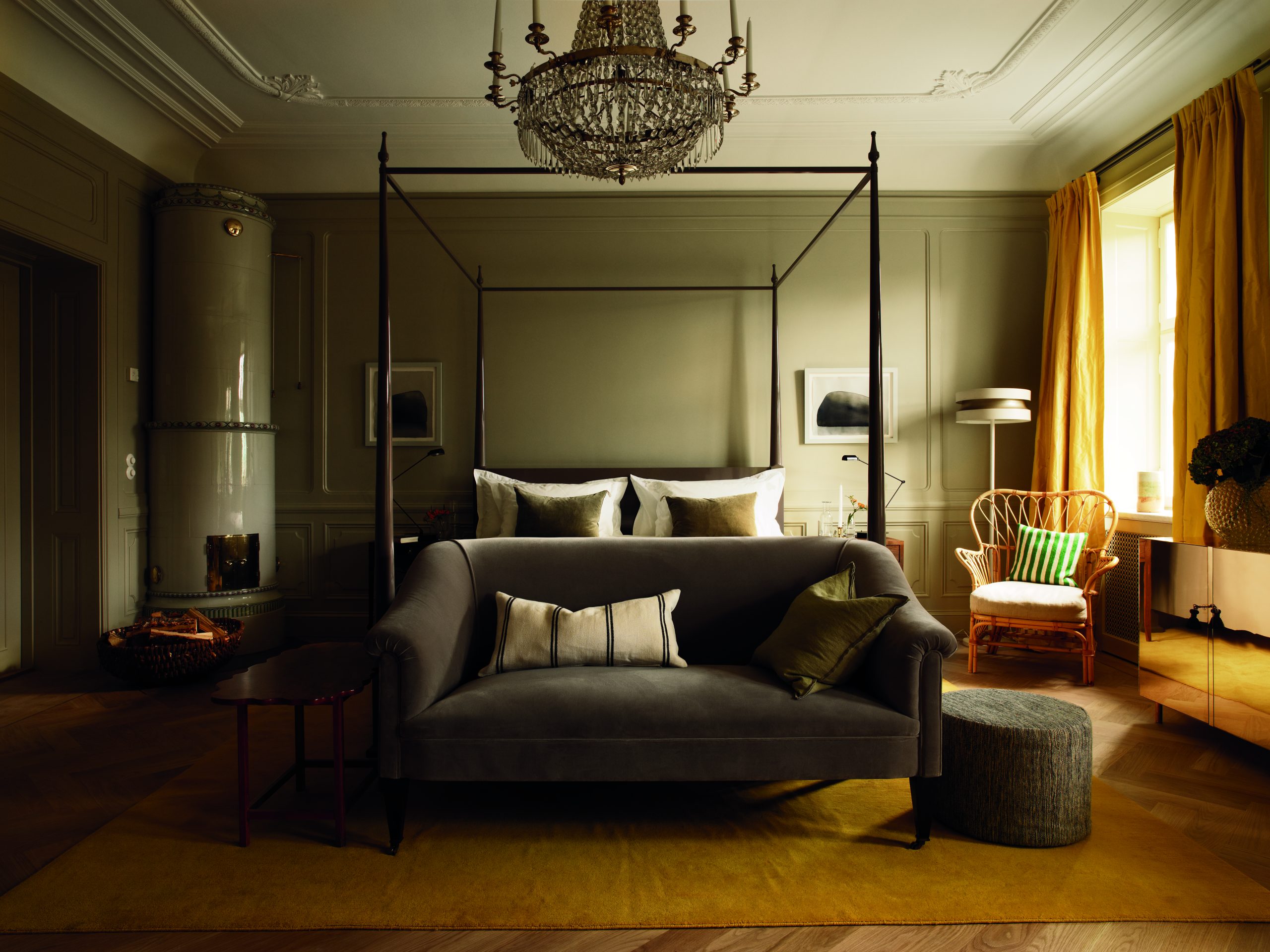 Do you have a vision for the future of the hotel?
We have managed to cope with the pandemic surprisingly well. I believe our small size and considerate care for every guest has helped us through these difficult times. To our great joy, local guests from Stockholm have found us and have been very supportive. We will continue to be grounded and true to our place, and a safe space for people to relax and be taken care of. Going forwards, we will work even more with our guests' personal wellness and wellbeing. Ett Hem is constantly evolving and being refined.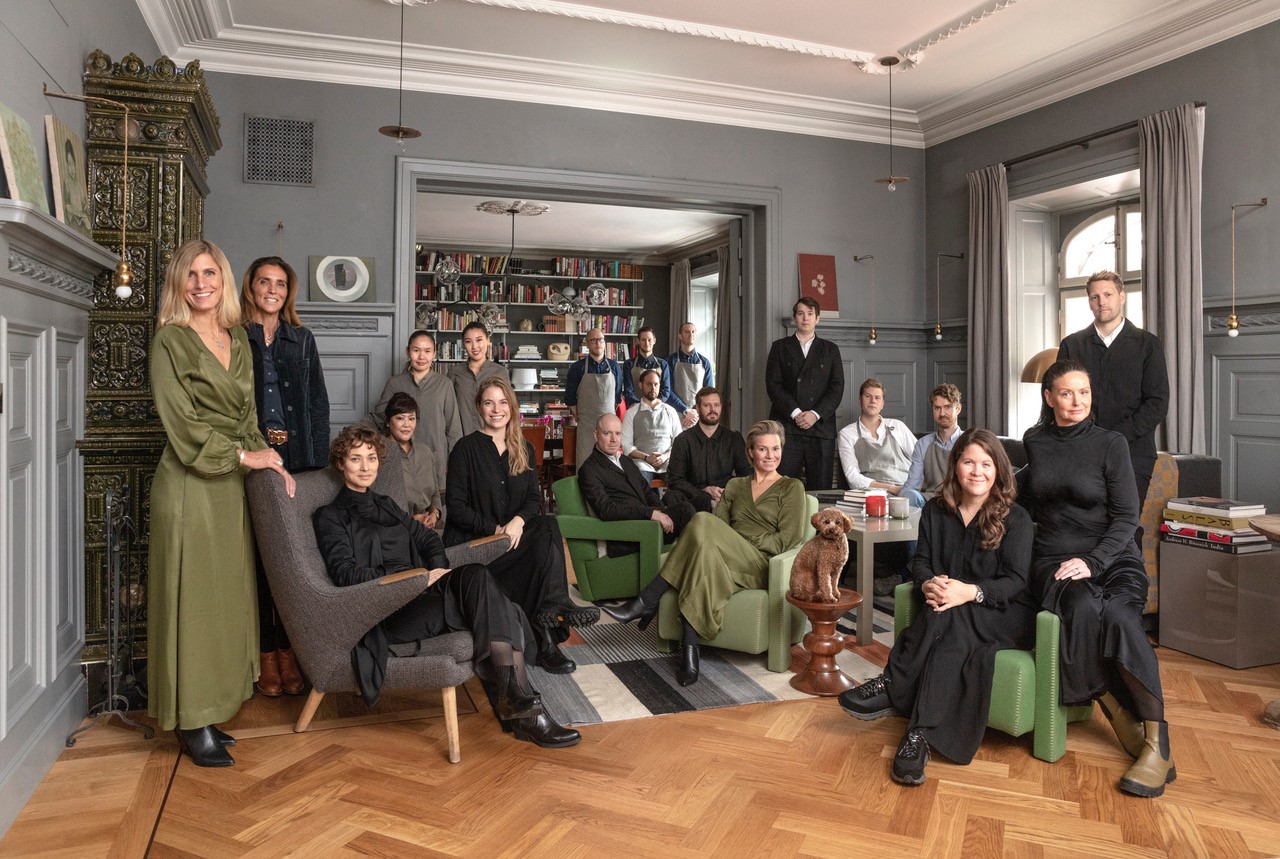 "We see ourselves as a "family" and consider all guests to be close friends of the house.