Cinematic Sicilian scenery guaranteed – plus the best boutique hotels to book on this fiery Italian island
The second season of The White Lotus transported us to the shimmering shores of Sicily, giving viewers an intoxicating dollop of la dolce vita set against the darker undercurrents we have come to expect from this hit show. With its bubbling springs, brooding volcanic slopes, and sizzling shorelines, Sicily has always had a seductive side – but the ever entertaining entanglements of this season's colourful characters have taken the drama, and the island's intrigue, up a notch. Read on for how to recreate the magic – without the murder mystery – by knocking back wine like Harper (Aubrey Plaza), beach lounging like Daphne (Meghann Fahy), and partying like Tanya (played by the icon that is Jennifer Coolidge).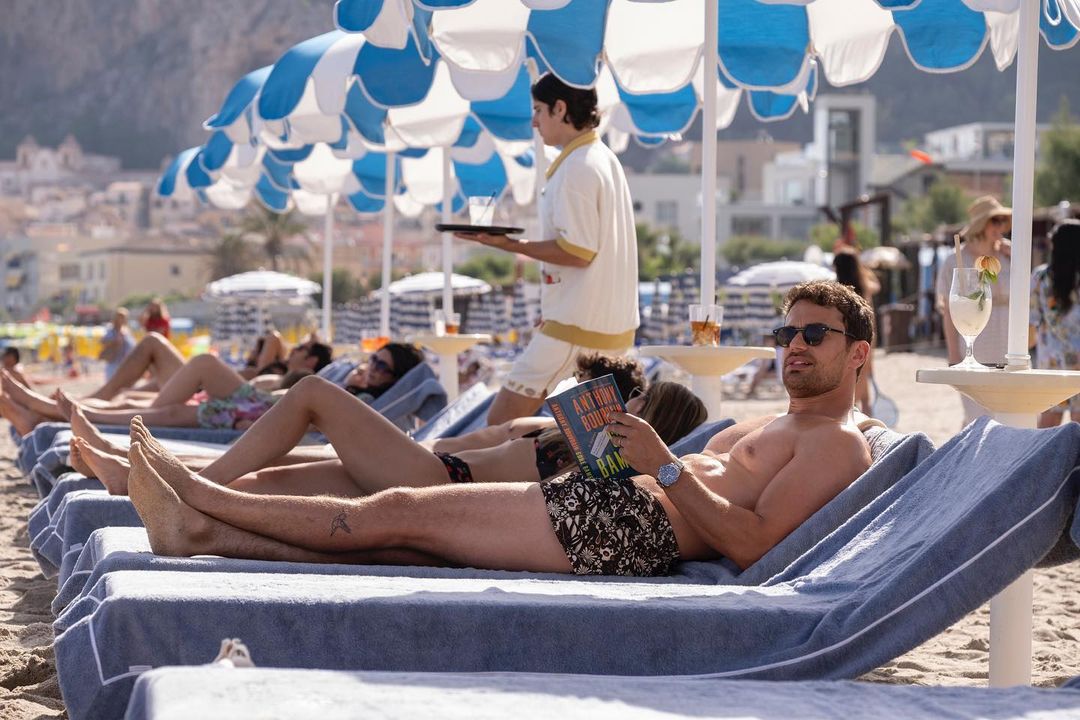 Sadly, Theo James in swim-shorts isn't included in your reservation | Image courtesy of HBO
Where to start? Taormina, of course…
Most of the action centres around the ruggedly beautiful resort town of Taormina, and it's not difficult to see why. Perched between looming Mount Etna and the glittering Ionian Sea, timeless Taormina has been graced by many legends since its ancient Greek origins, from Oscar Wilde to Elizabeth Taylor – and most recently, The White Lotus cast. Though most of the show's beach scenes are shot in Cefalu, you can still don some Daphne-chic swimwear and dip your toes into the protected waters of Isola Bella, with its inlet – the 'Pearl of the Ionian Sea'.  Its pebble shores are easily reached on foot or a short ride by cable car. Later, wander along the Corso Umberto, before stepping inside the Roman walls of Taormina's ancient theatre – where you can play out your own performance against the Teatro Antico backdrop.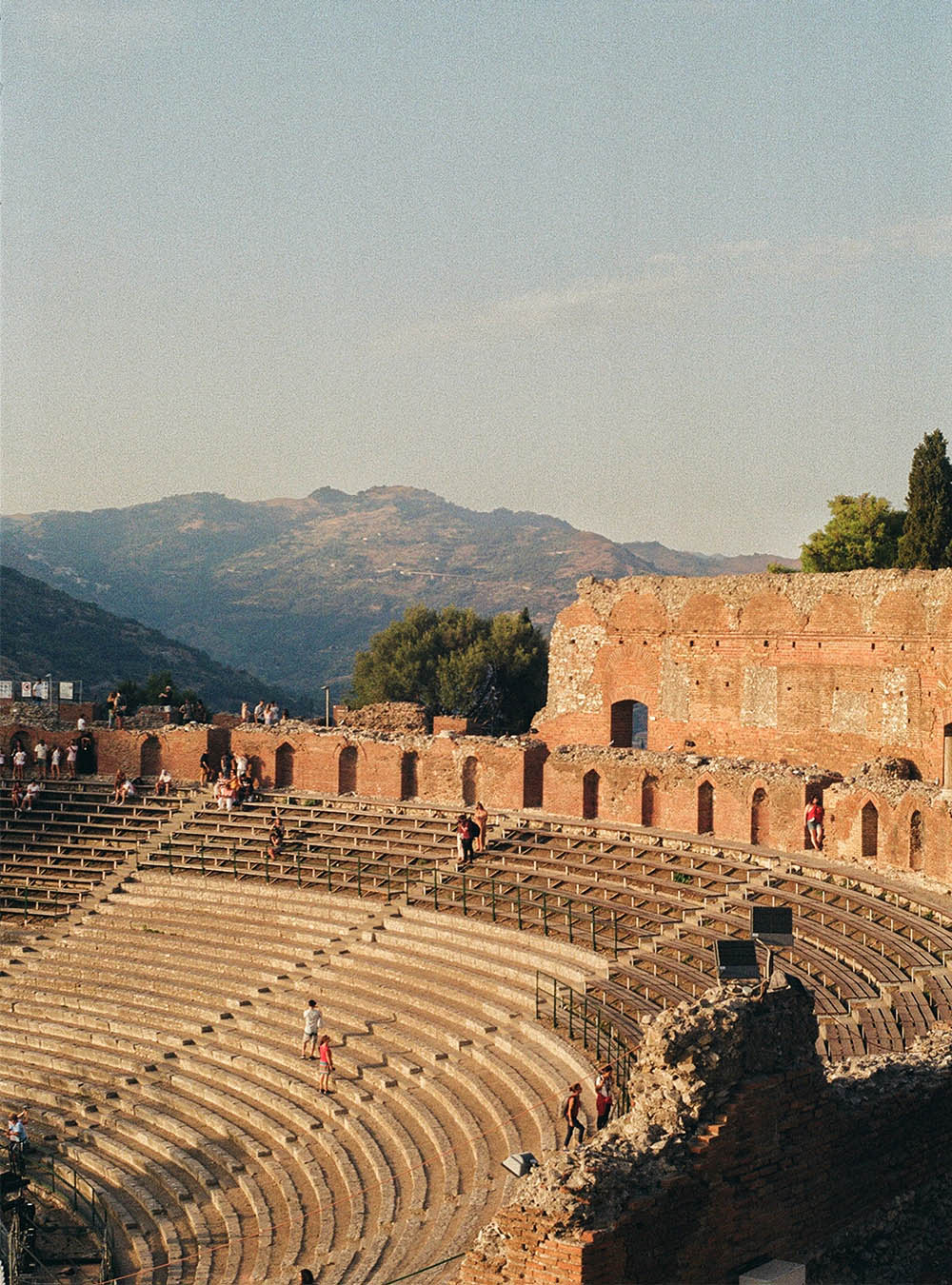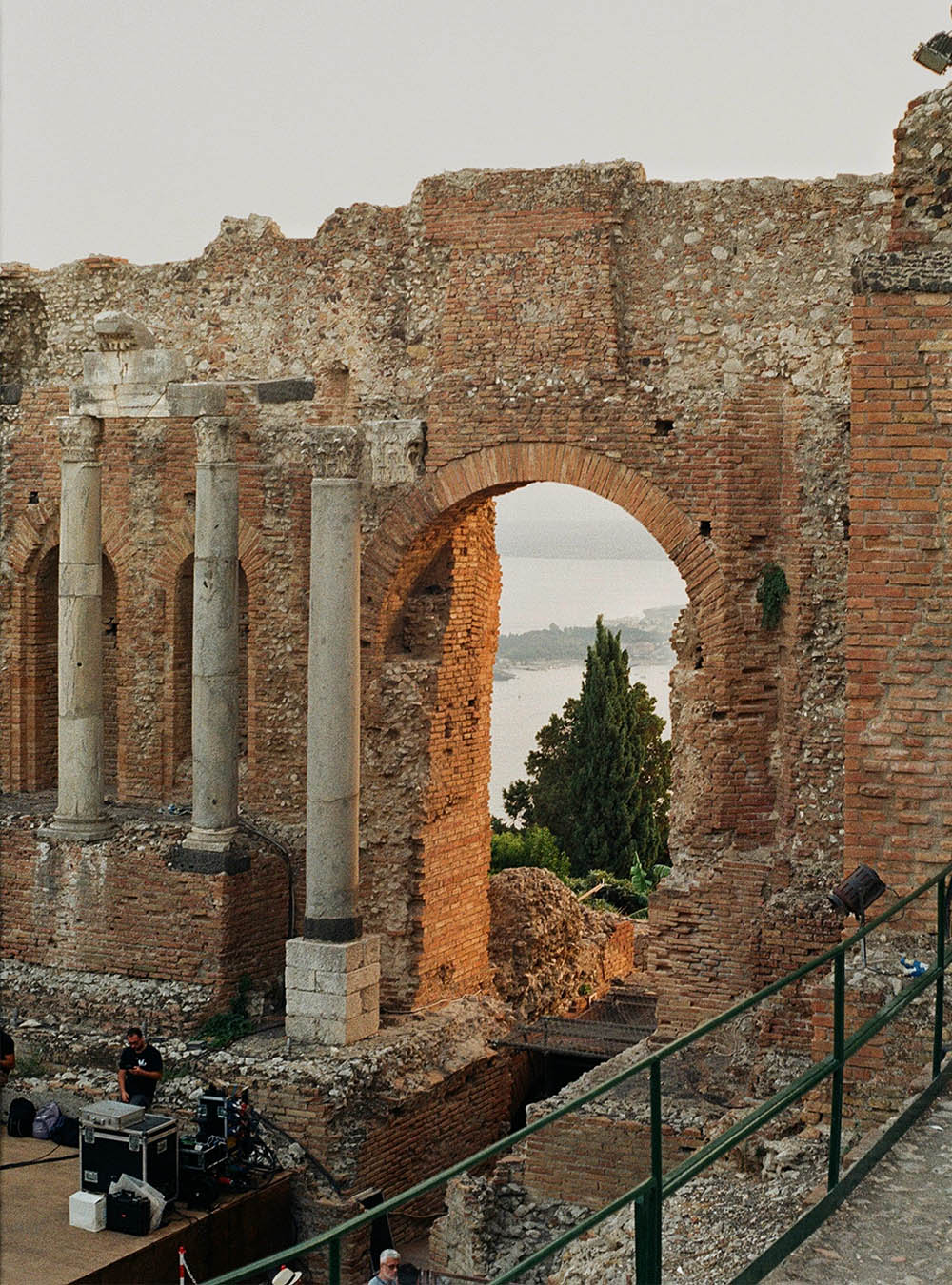 If you want to experience Sicily's White Lotus hotel in real life, you can check-in to San Domenico Palace – but there are other panoramically positioned boutique options to consider, which promise dizzyingly beautiful views and sumptuous interiors. Picture yourself poolside at hilltop Hotel Villa Carlotta, sipping citrus-infused cocktails as you drink in the Mount Etna views, dining alfresco by candlelight, before tumbling into crisp white sheets in your palatial suite – be sure to make the most of the Etro amenities.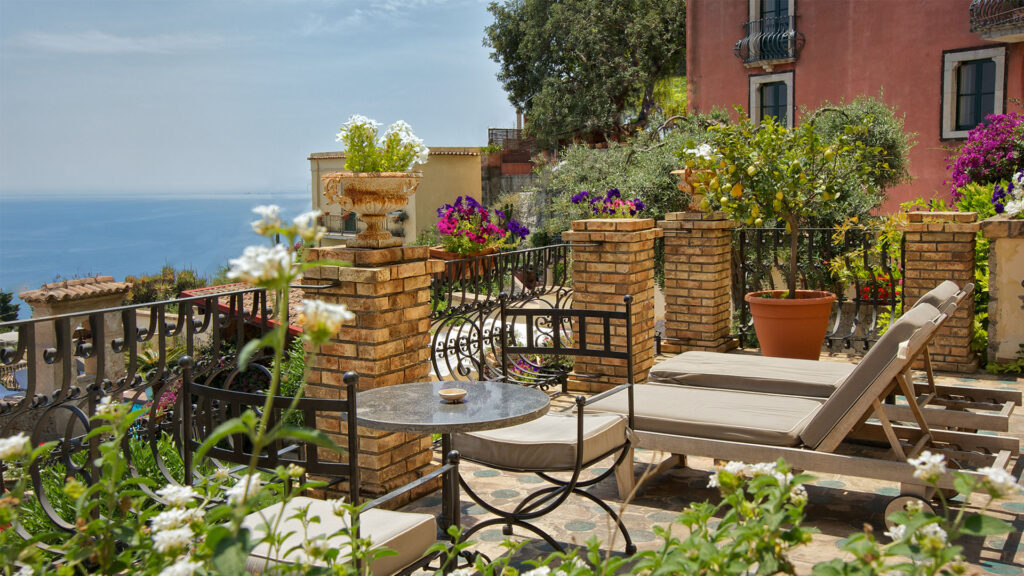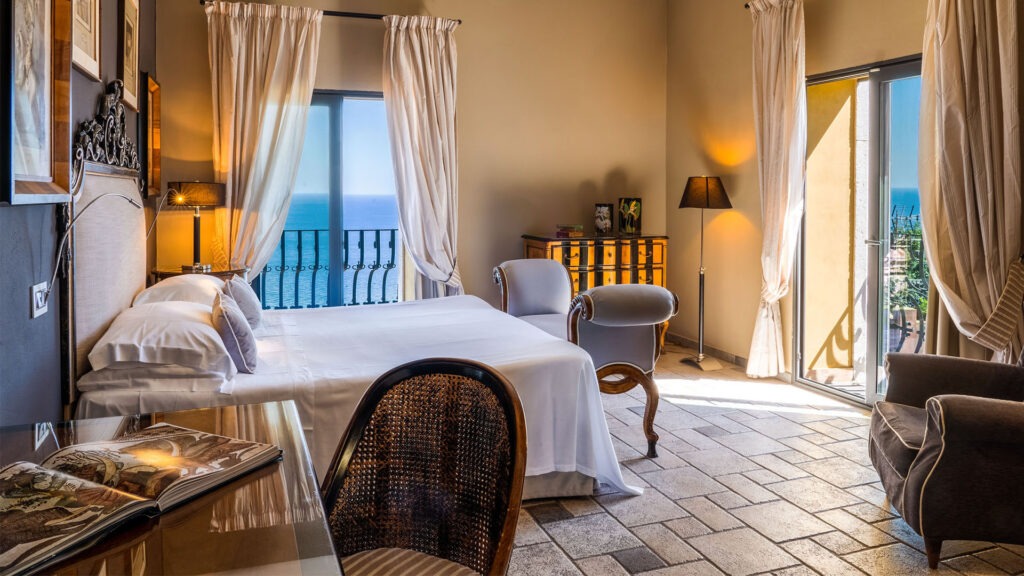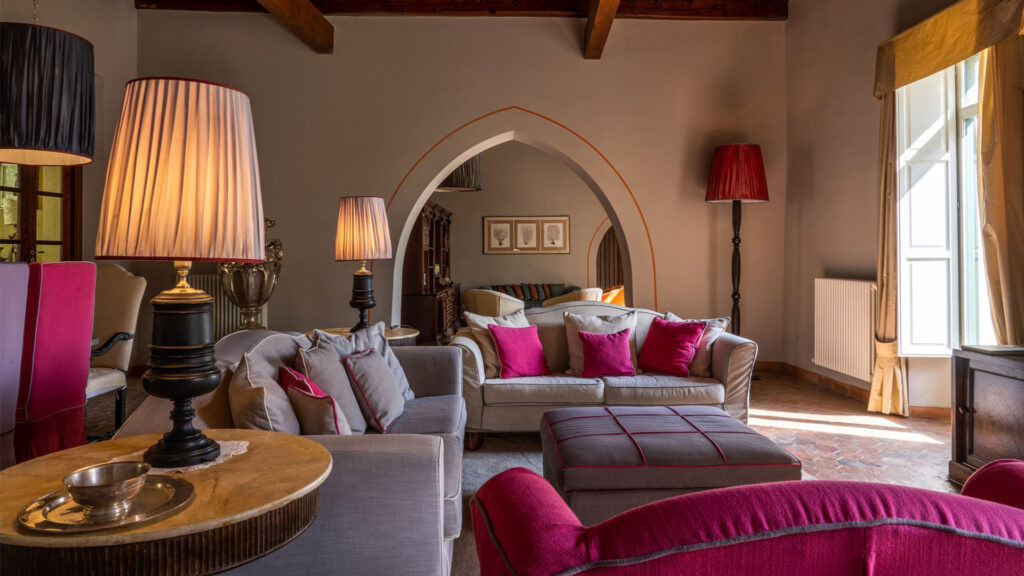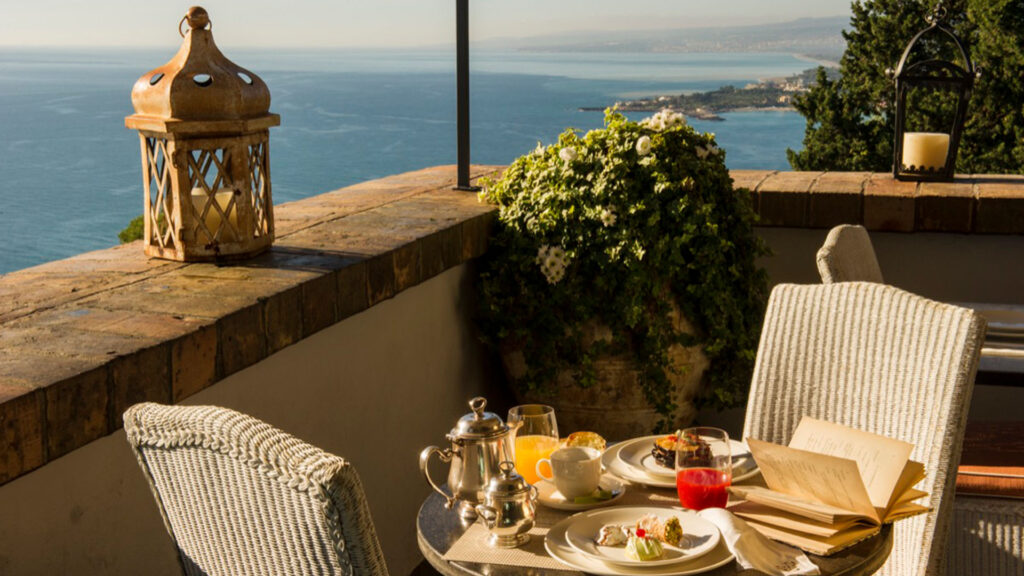 Also elevated above picturesque Taormina, life at Hotel Villa Ducale revolves around its jaw-dropping terrace. This romantic retreat is quite literally the height of luxury, and gives a whole new meaning to 'room with a view', as you gaze across Giardini Naxos Bay, the Straits of Messina and Mount Etna from your bed or balcony.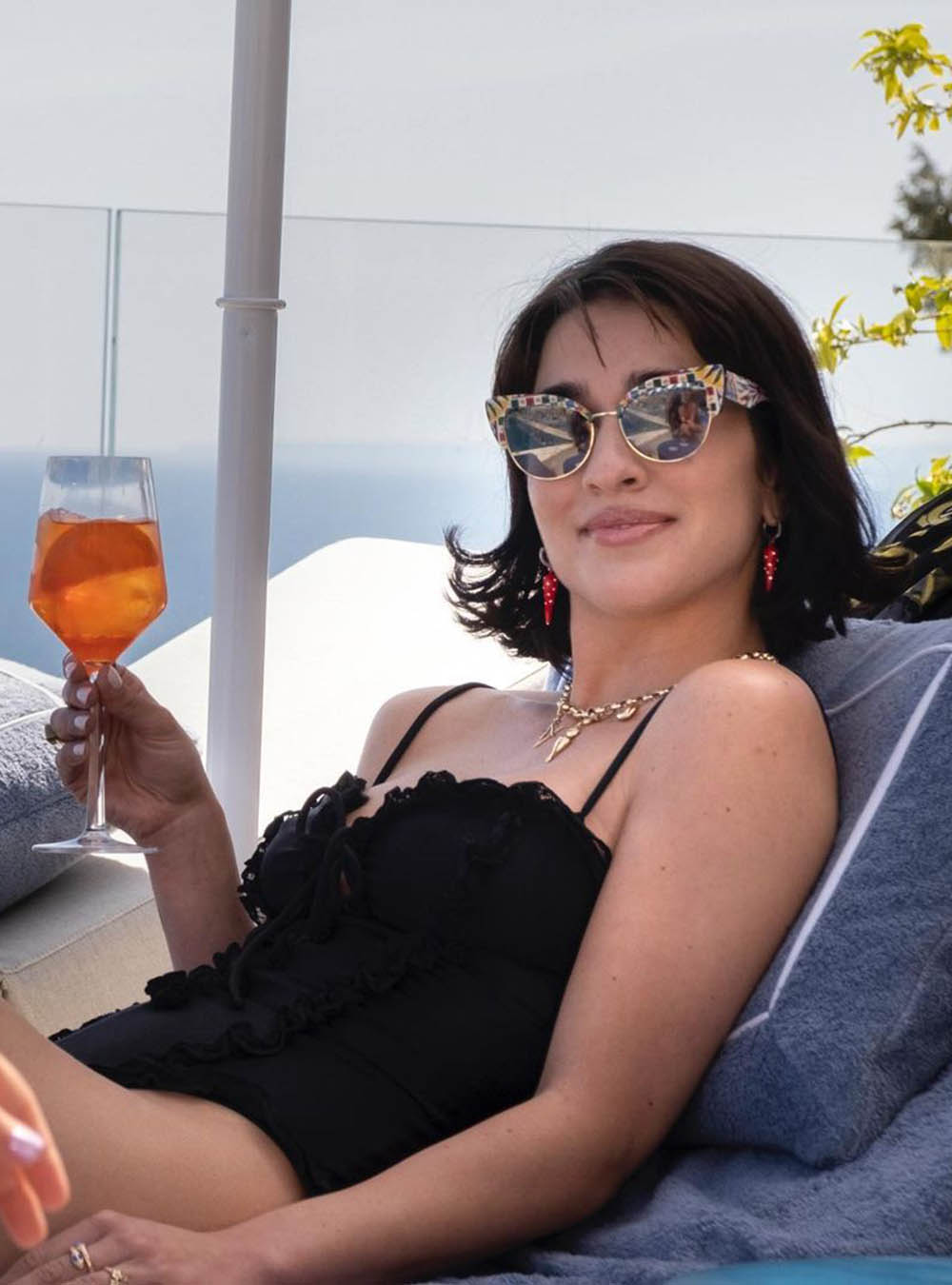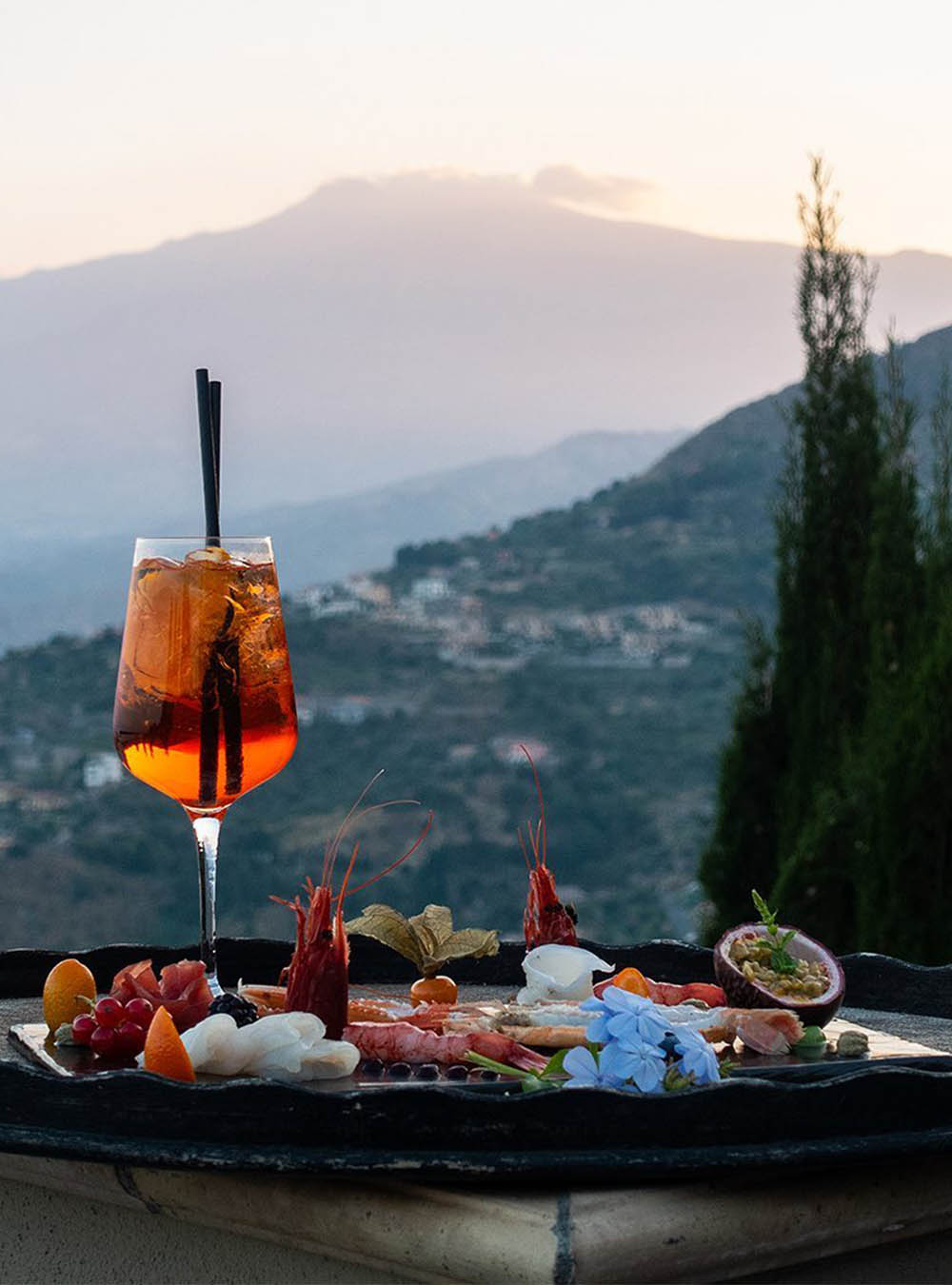 Aperol aperitivo hour at Hotel Villa Ducale inspired by Simona Tabasco | Image courtesy of HBO
Up next? Noto is the place to go…
In the third episode, Daphne and Harper slip away to spend the night in lesser-known Noto, deliberately stirring up some tension from the comfort of an outrageously opulent villa – if we were the boys, we'd be jealous too. Known as the island's capital of Baroque, every inch of this honey-hued city is an architectural delight, where golden palazzi and gilded churches glow in the southern Sicilian sunshine. For breath-taking views over Noto and its surrounding olive and citrus groves, scale the bell tower of Chiesa di San Carlo al Corso – then cool off over cups of icy granita and cones of just-whipped gelato.
Aubrey Plaza has a Monica Vitti moment in a shot-for-shot recreation of a Noto street scene from L'Avventura (1960) | Image courtesy of HBO
For a private villa feel without The White Lotus price-tag, Q92 Noto Hotel is an impeccably restored 18th-century palazzo on the banks of the Corso, with just nine bedrooms – each bedecked in Baroque detailing, with a contemporary twist. Once the residence of Sicilian nobles, you'll be following in the footsteps of wealthy aesthetes who would surely have appreciated the art-strewn walls, antique cabinetry, and frescoed ceilings – just as guests do today. Tuck into prettily presented miniature cornetti and locally made crostate oozing with jam and pistachio cream at breakfast, before soaking up some sunshine from one of the sink-into sunbeds in the hotel's lovely walled garden.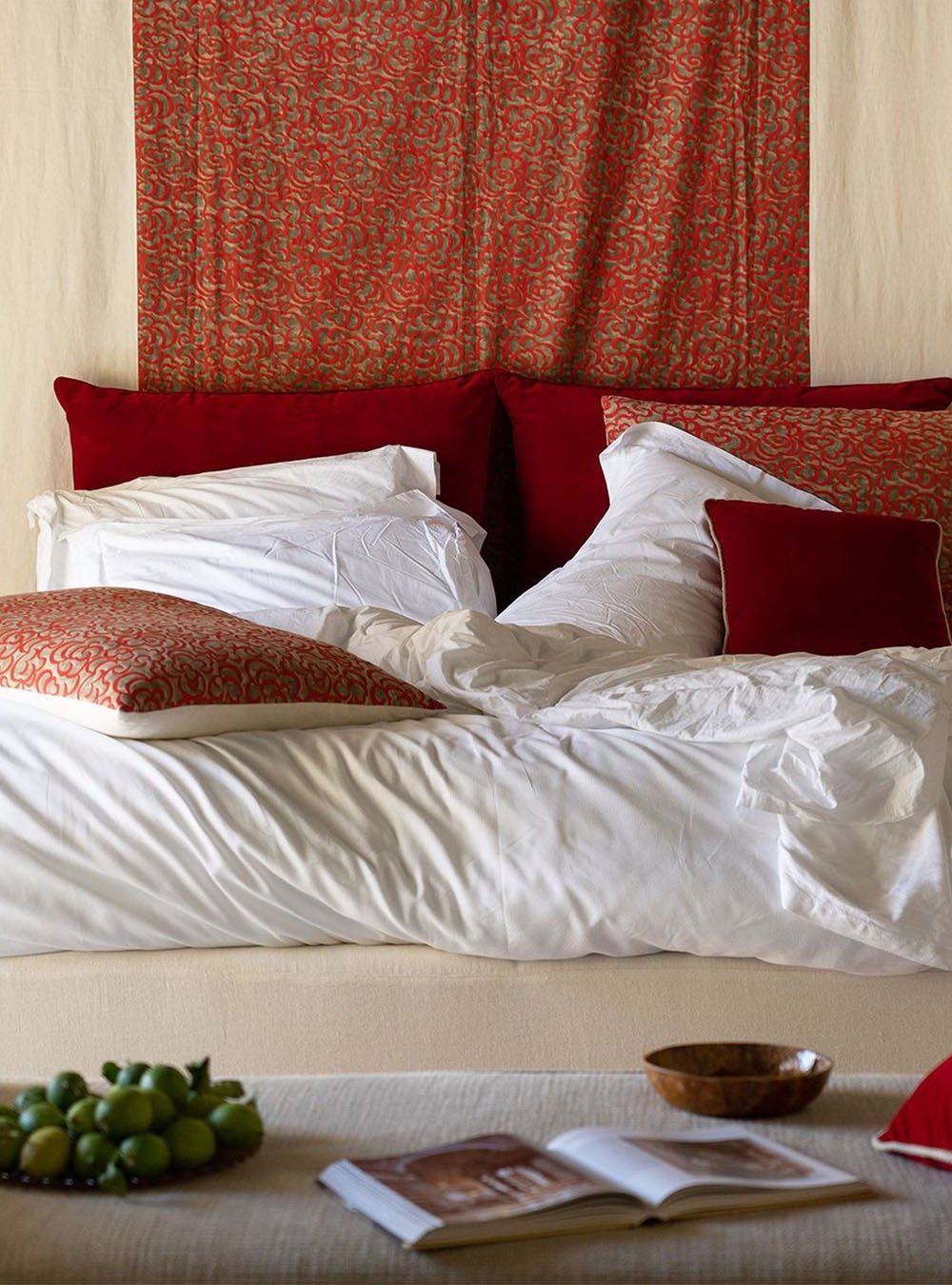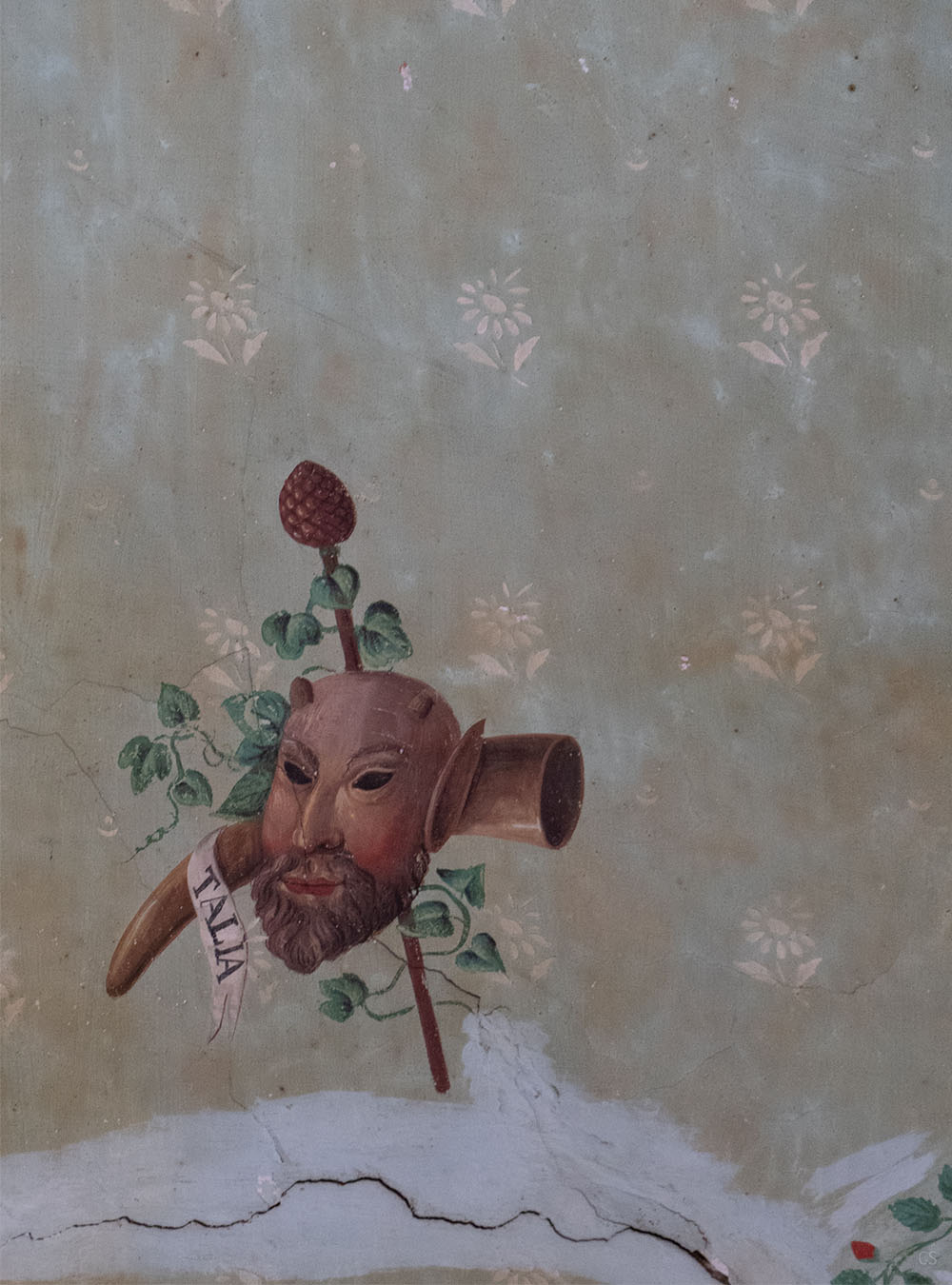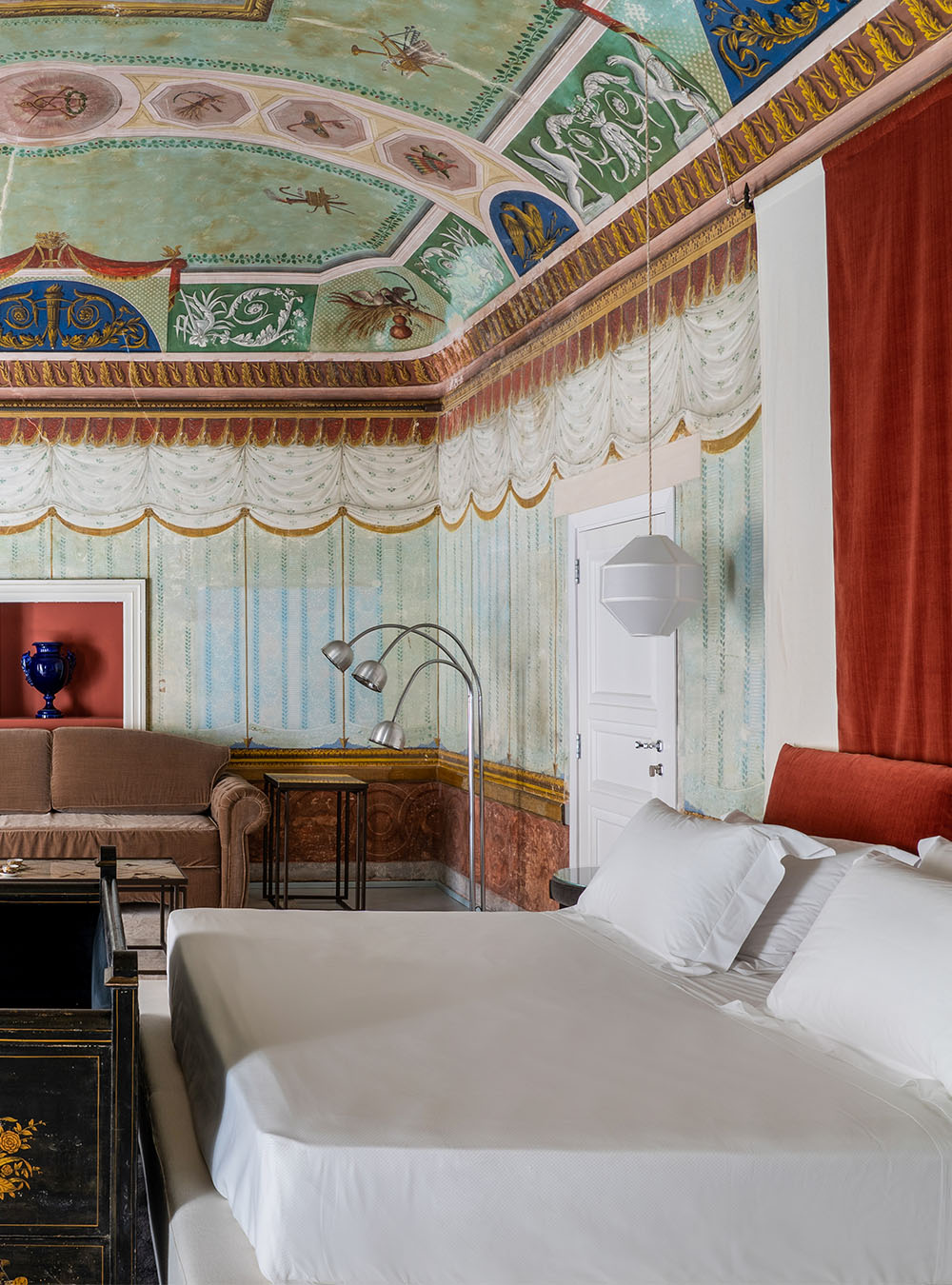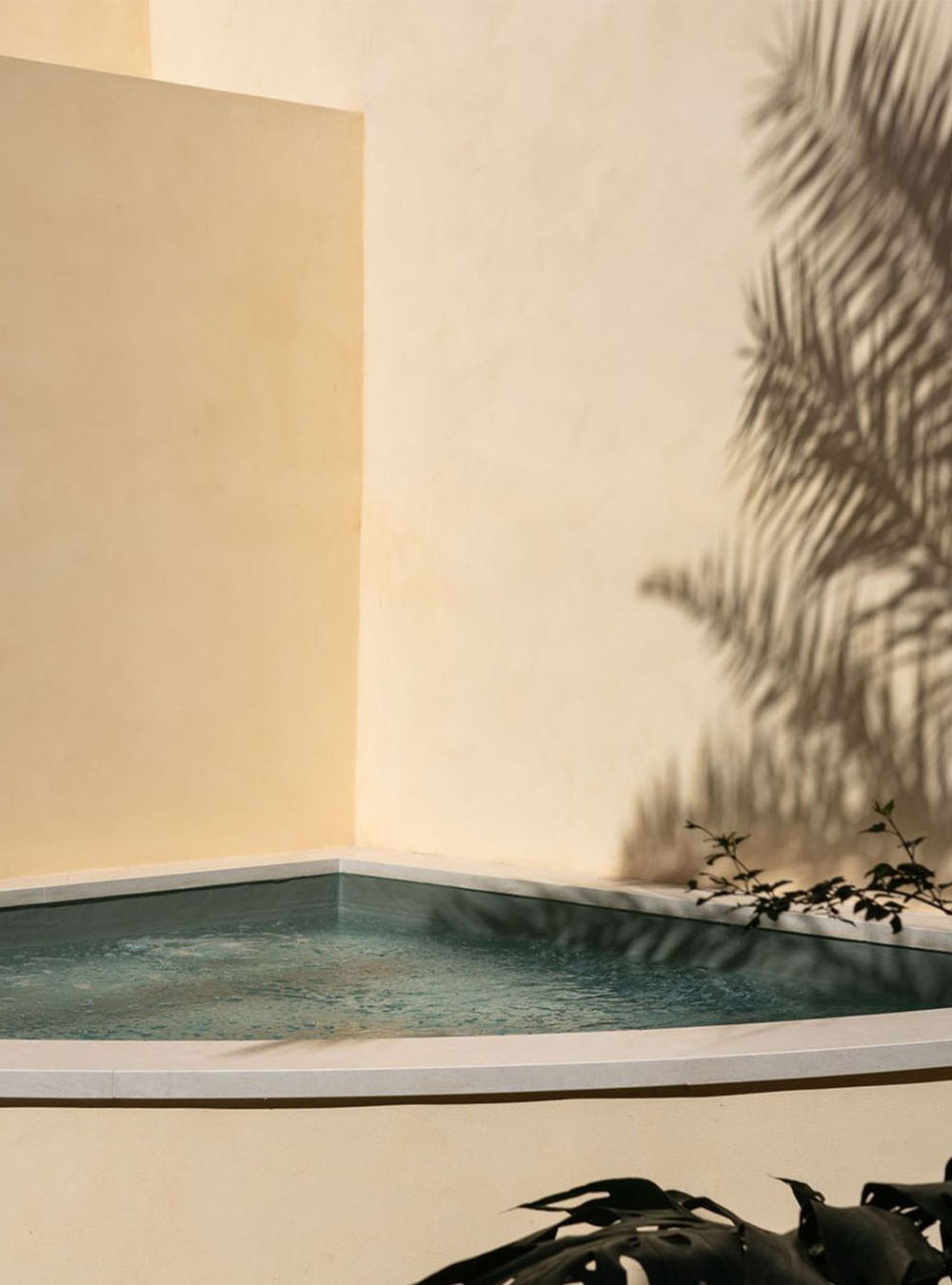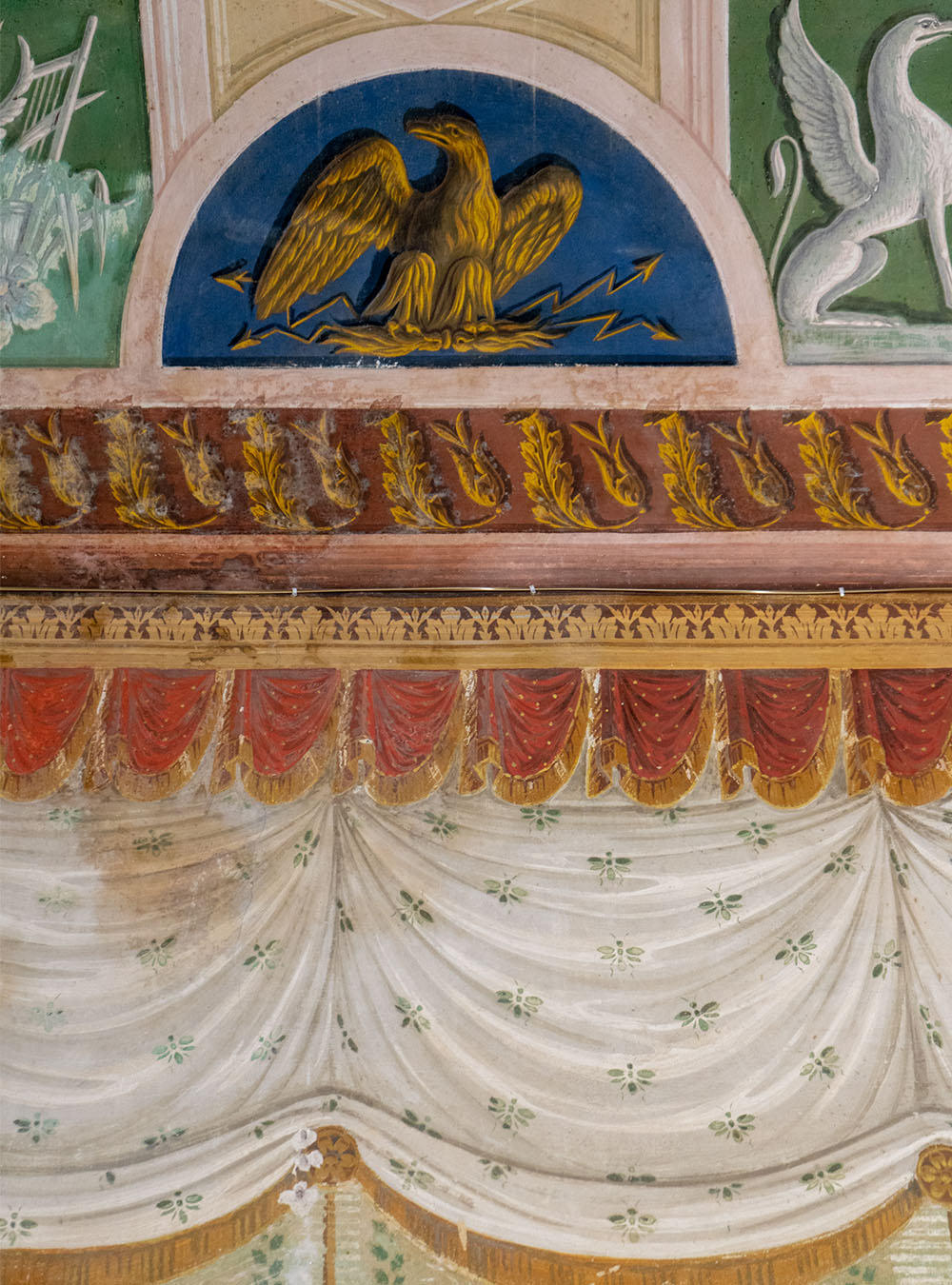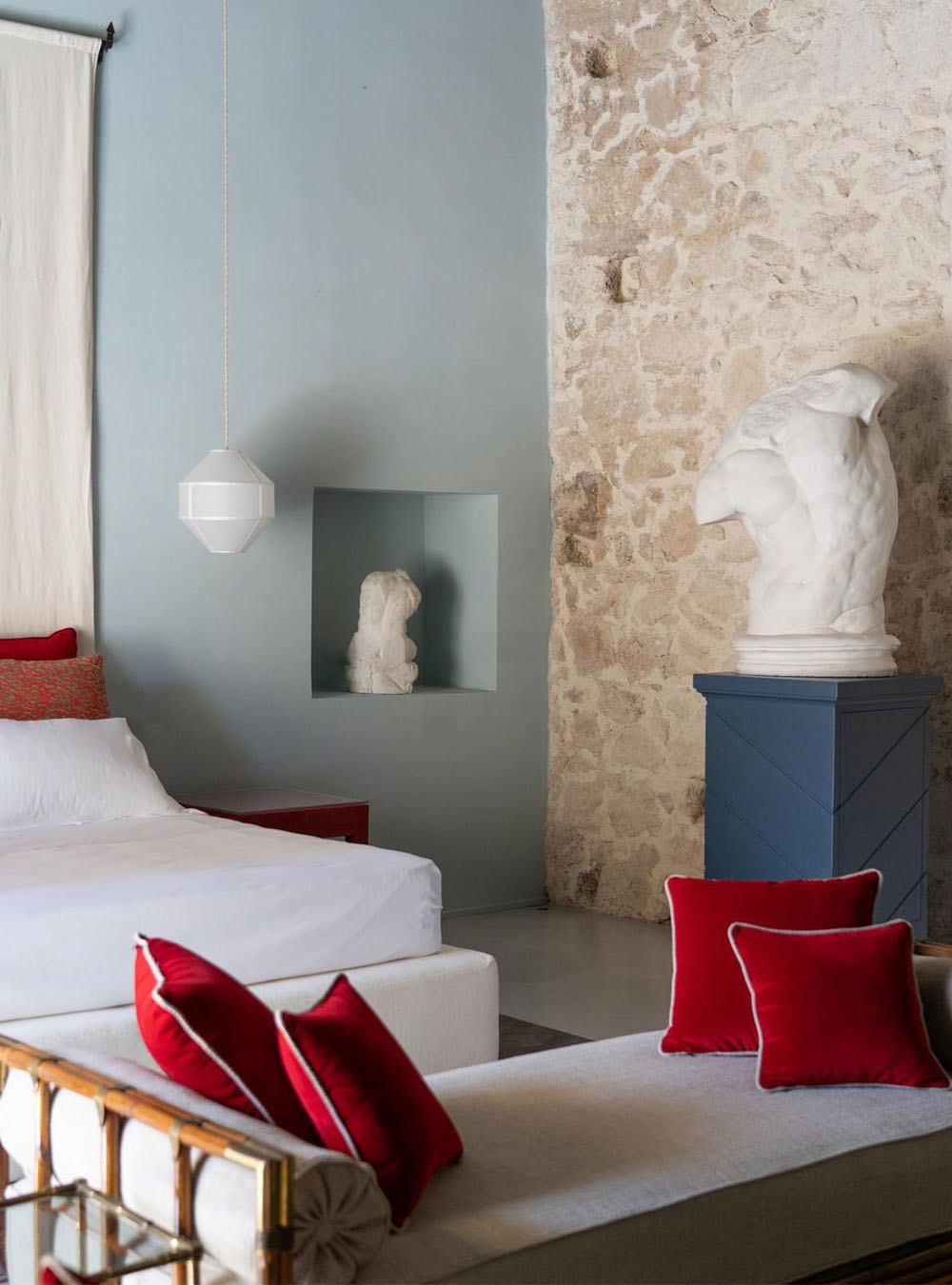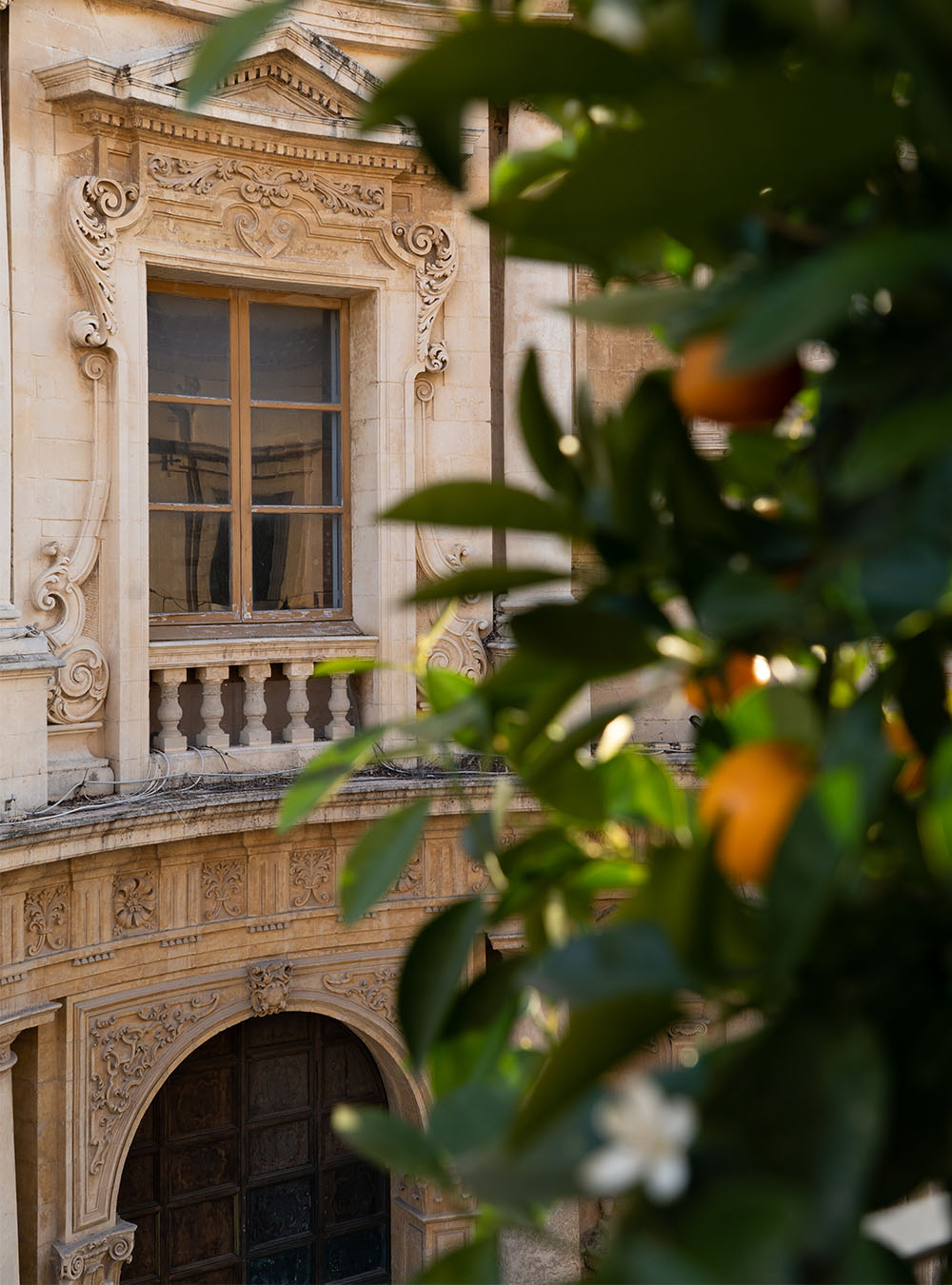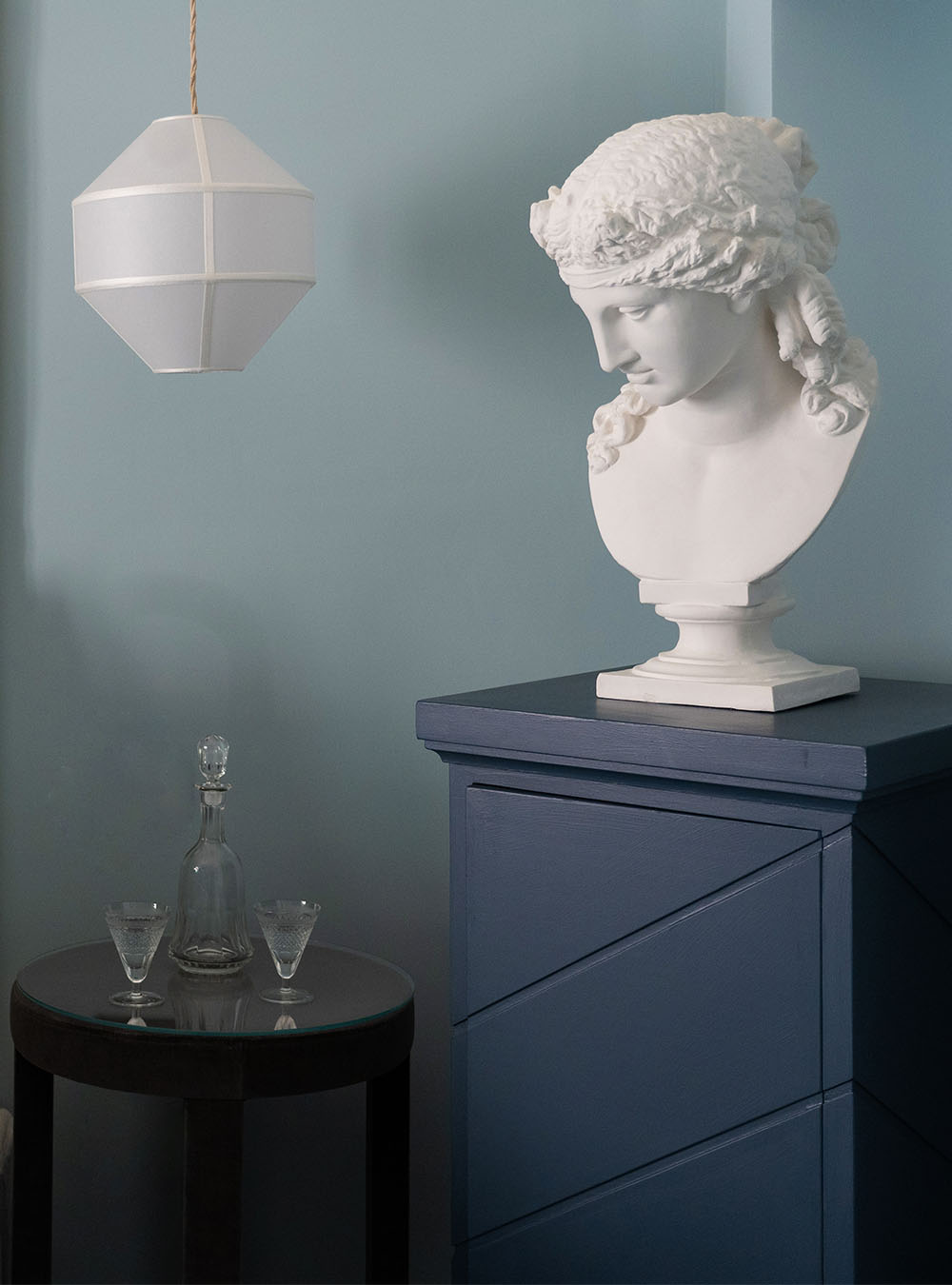 Where to wine and dine, but mostly, wine?
Bottling up her frustrations with husband Ethan (Will Sharpe), Harper decides that the answer to all her marital problems is wine – and lots of it. The awkward foursome find themselves wine tasting within an idyllic vineyard in Episode 5, which was filmed at Planeta estate's Sciaranuova vineyard and winery on the north side of Mount Etna.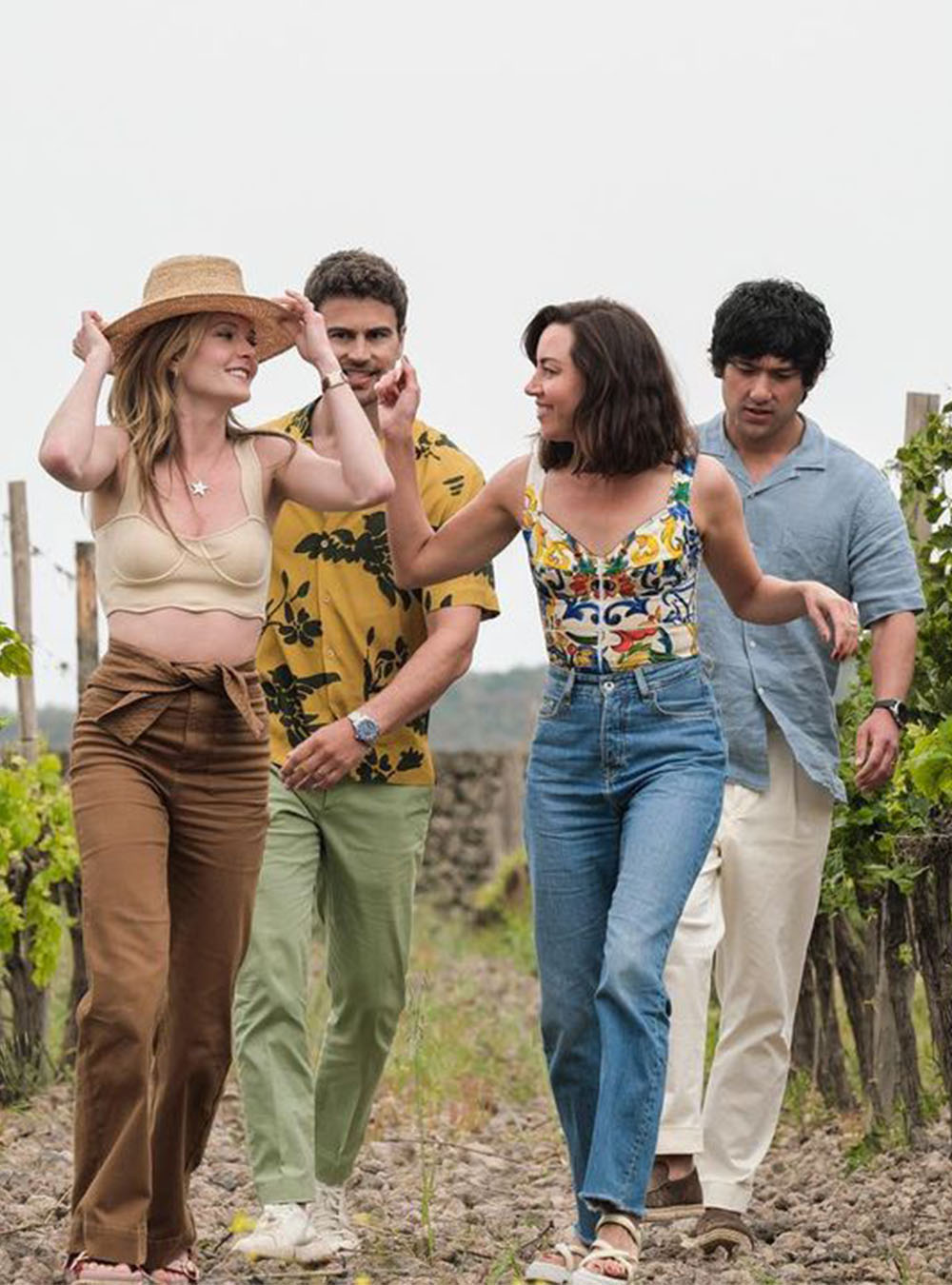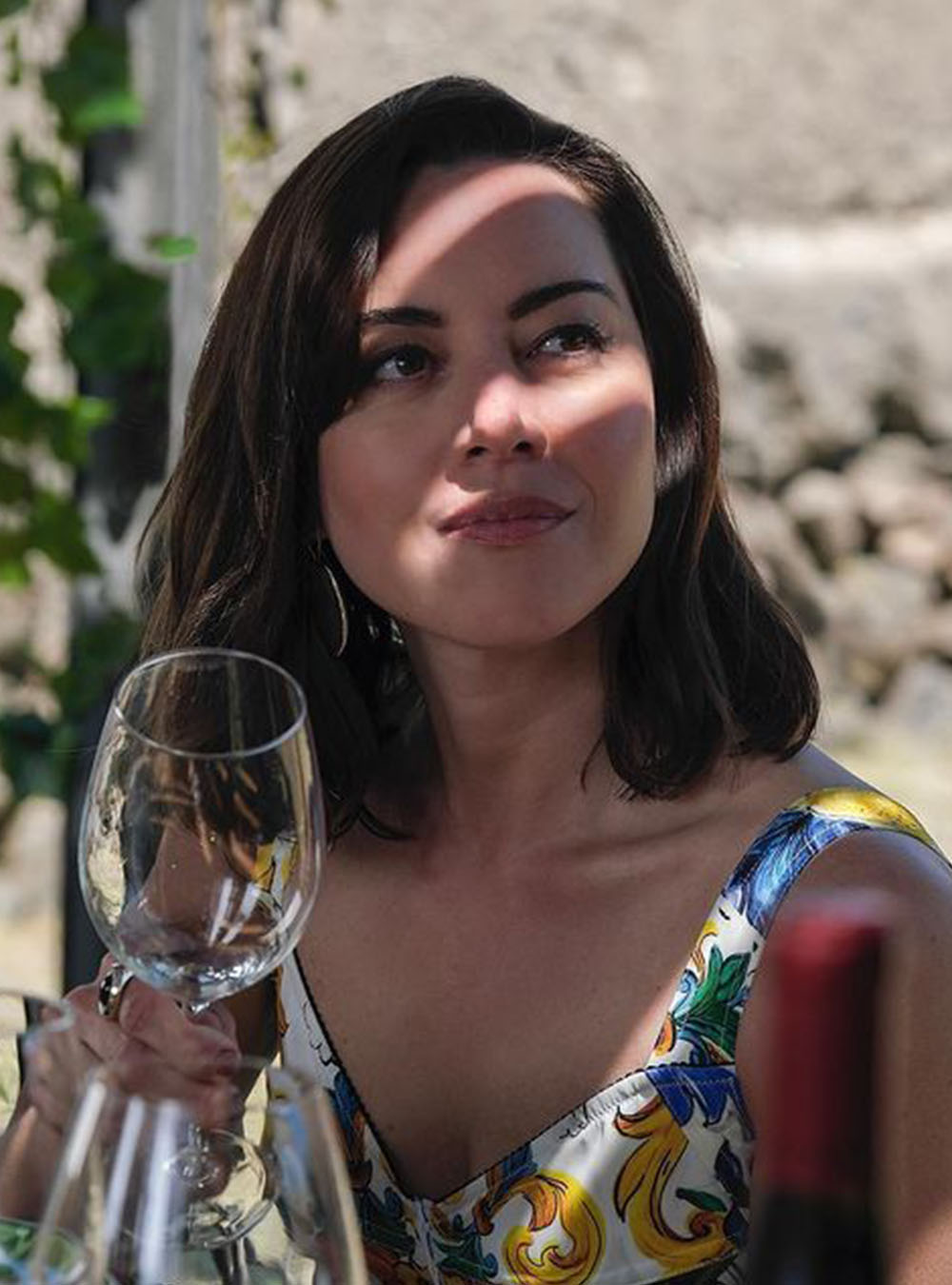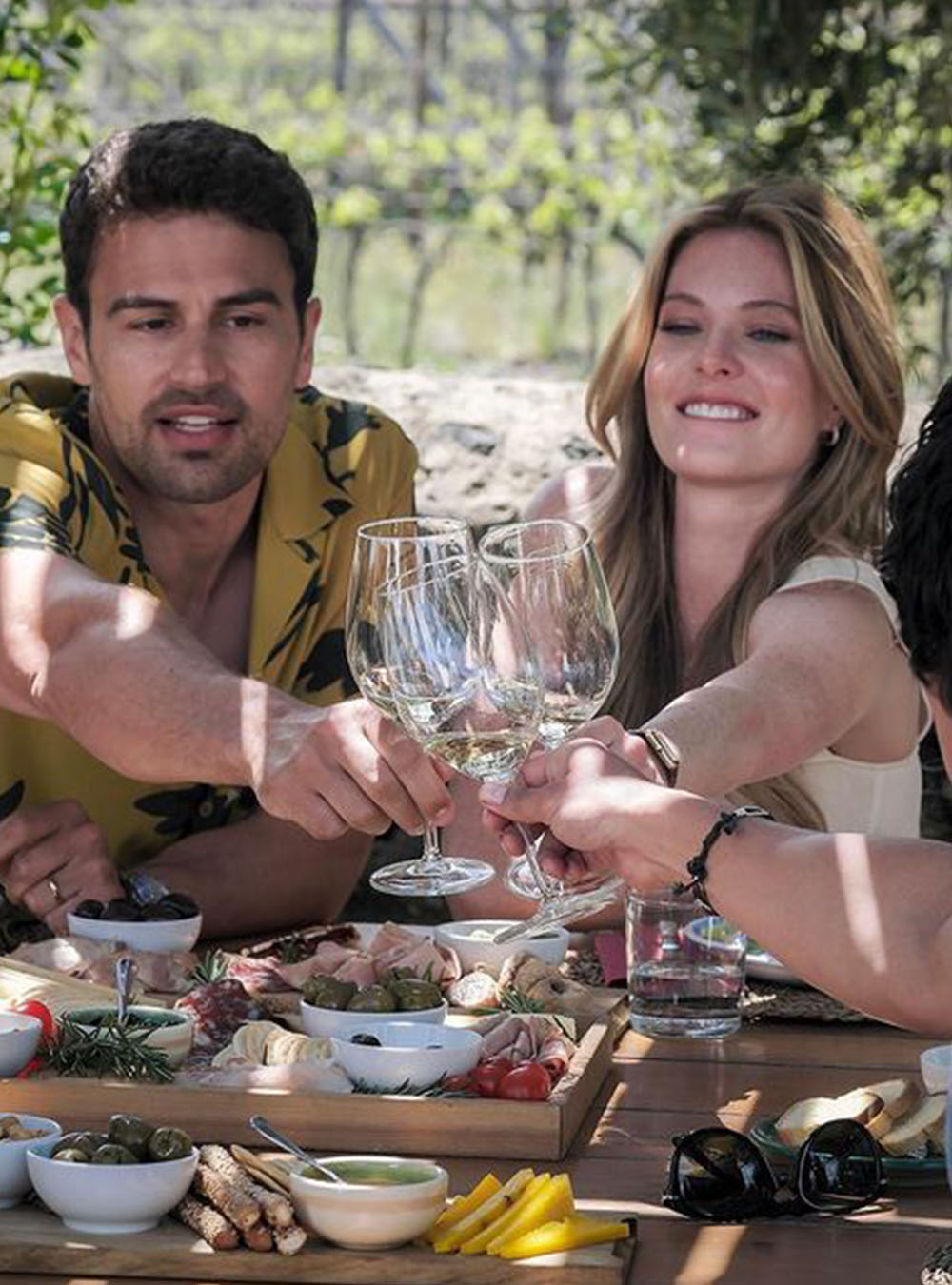 Decanting the drama from Episode 5 | Images courtesy of HBO
If you'd like to get a taste of Sicily's terroir without needing to get behind the wheel afterwards, Donna Carmela Resort & Lodges has an impressively stocked wine cellar overflowing with 300 labels which highlight the volcanic notes from the Faro family's winery, Pietradolce – which is also set on Etna's northern slopes, just a cork's throw from where The White Lotus vineyard scenes were shot. Wine-sore heads can rest in Donna Carmela's one-of-a-kind lodges, which are dotted across the resort's subtropical gardens, and enjoy little extras like panoramic terraces and lava stone hot tubs.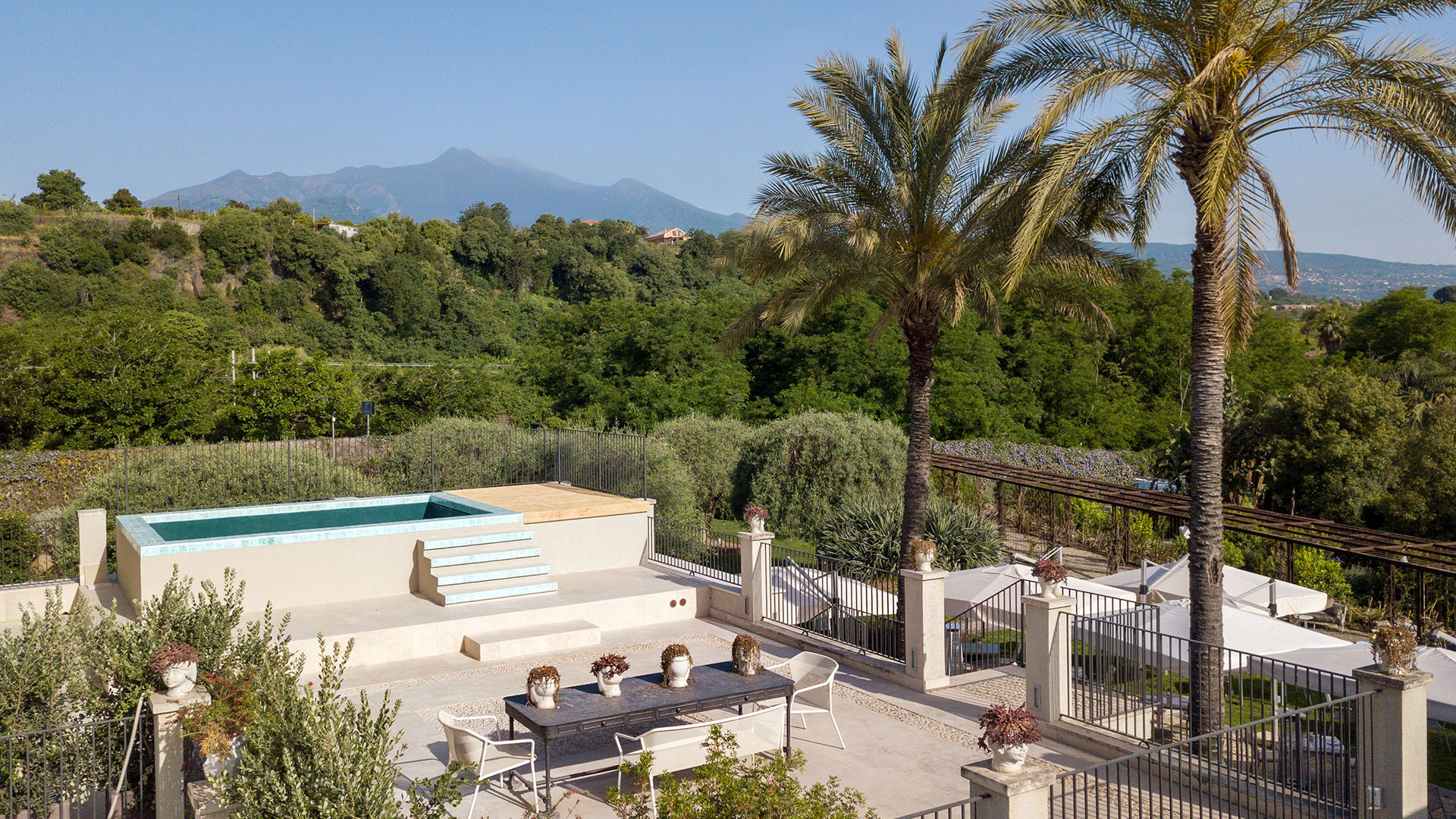 A slice of Sicilian heaven | The Exclusive Suite at Donna Carmela Resort & Lodges comes with its own private pool for soaking up those Etna views
Image credits @thewhitelotus and courtesy of HBO