Easy ways to improve your eco-friendly bathroom etiquette, which won't cost the earth
The boutique hotel bathroom is a place where guests increasingly expect to see eco-friendly solutions, from innovative fixtures and fittings to low-flows and water-saving flushing. Here, we soak up some inspiration from selected Considerate Collection hotels to help you become more conscious in your bathroom decisions, ending with expert insights from Paul Tsalikis, founder and CEO of VANITY GROUP – a forward-thinking, Australian-based brand which handpicks designer products for luxury hotels and recently introduced the world's first 100% sustainable amenity programme.
Think 'reusable' and 'refillable'
Hotel amenities once evoked images of tiny containers and single-use plastic, and shockingly over 50 million plastic bottles and soap bars are thrown away by hotels globally every day. However, it is entirely possible – and affordable – to take a zero-waste approach to your bathroom. Aleenta Resort & Spa Phuket was ahead of the trend when removing single-use plastic from its rooms, using locally made ceramic bathroom dispensers which can be purchased in the resort's on-site refill boutique, which also sells organic amenities.
From refillable 'low suds' amenities made from local products such as 'harakeke' and lemongrass, to recycling soap from guest rooms which is then milled into new bars and distributed to low sanitation areas around the world in partnership with New Zealand charity, Beyond Skin Deep, The George is continually thinking outside the eco-bathroom box.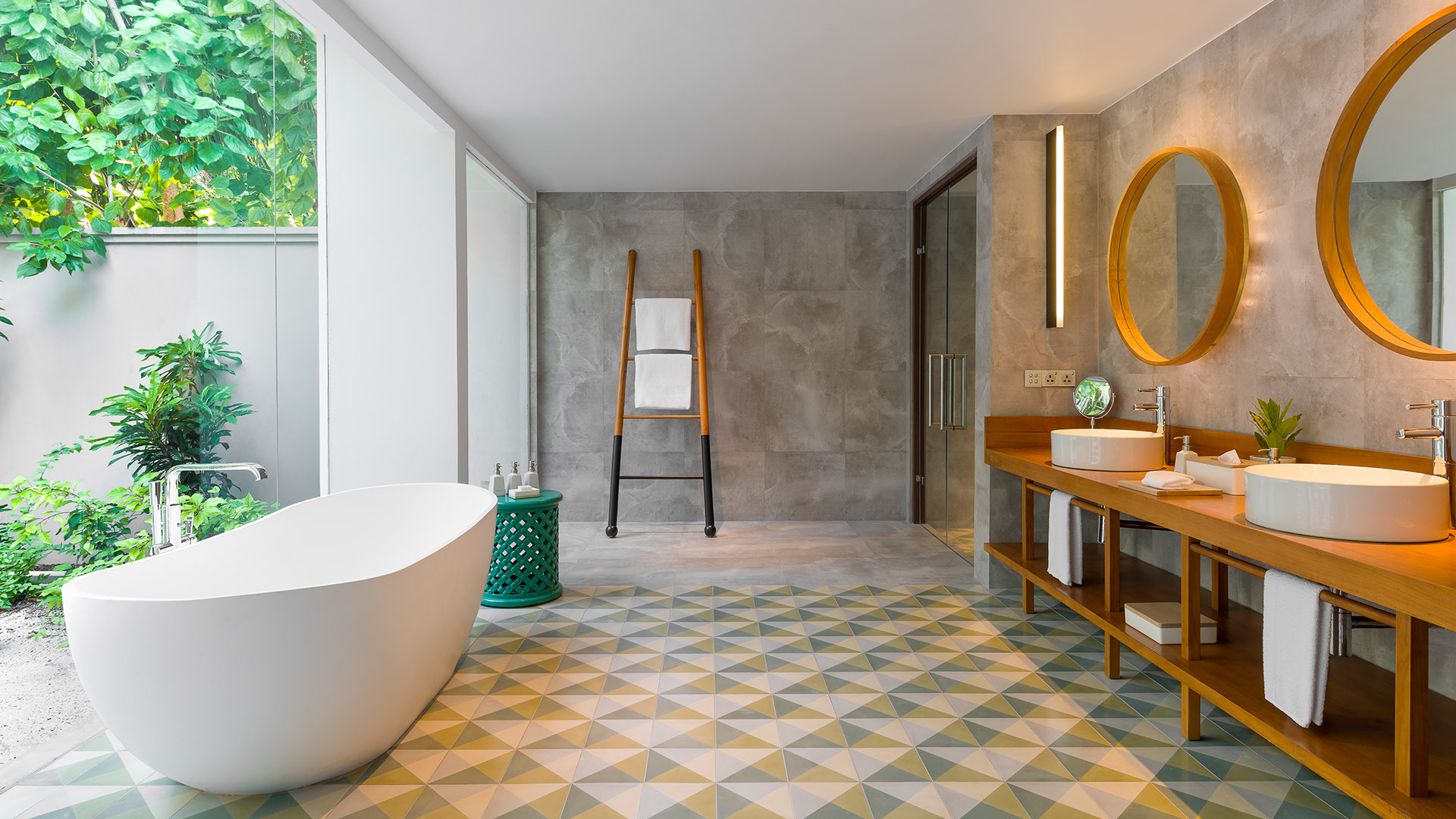 Meanwhile, Amilla Maldives Resort and Residences have created a range of 100% organic, biodegradable bathroom products in refillable ceramic containers with Lemongrass House – the signature scent is tea tree, mint, and germanium, blended for its antiviral and anti-bacterial properties. Guests at solar-powered Balinese retreat Desa Hay can pad around in biodegradable slippers made from coconut husks, and help themselves to bamboo combs and toothbrushes after a dip in the outdoor stone bathtub.
Choose all-natural bath products and materials
When it comes to the environment, toxic chemicals in conventional bath products swirl down the drain and enter waterways where they can negatively impact aquatic life – as well as potentially damage your skin. Organic amenities are chemical-free, and processed naturally so their materials break down easily without causing harm to you or the planet.
Take note from floating wellness retreat Arctic Bath, where products by native Swedish brand c/o Gerd (based in the nearby village of Jokkmokk) are incorporated into a range of holistic treatments, from Swedish Arctic Massages to Julevädno sauna rituals. Moving from Swedish Lapland to the Sardinian coastline, guests are not only invited to adopt a tree in Cascioni Eco Retreat's olive grove, but also lend a hand at harvest time – contributing towards the hotel's olive oil-based, chemical-free beauty line. You can also learn more about Sardinian plants at turn-down service, when a sprig from the garden is placed on your bedside table each evening with a list of its healing properties.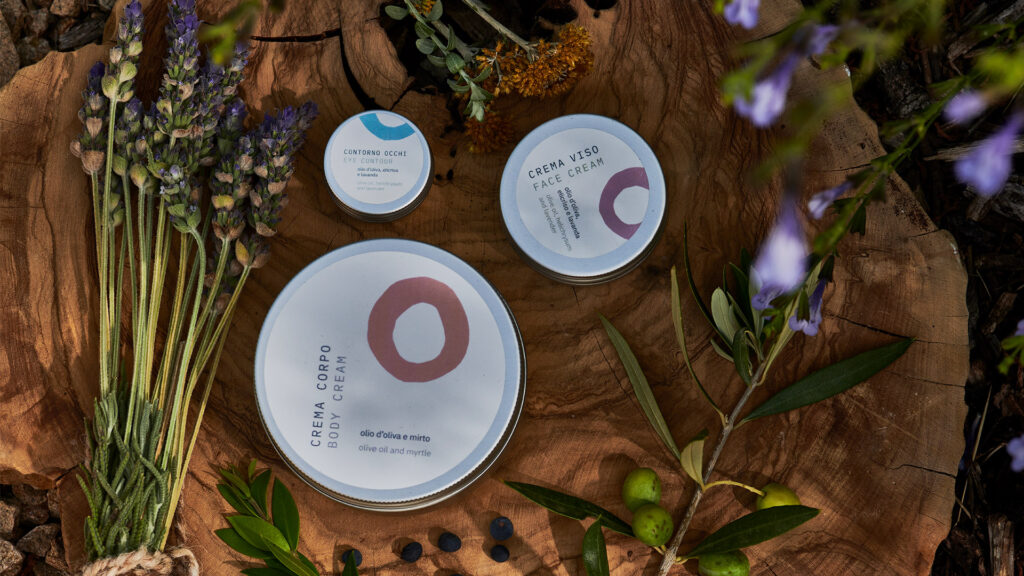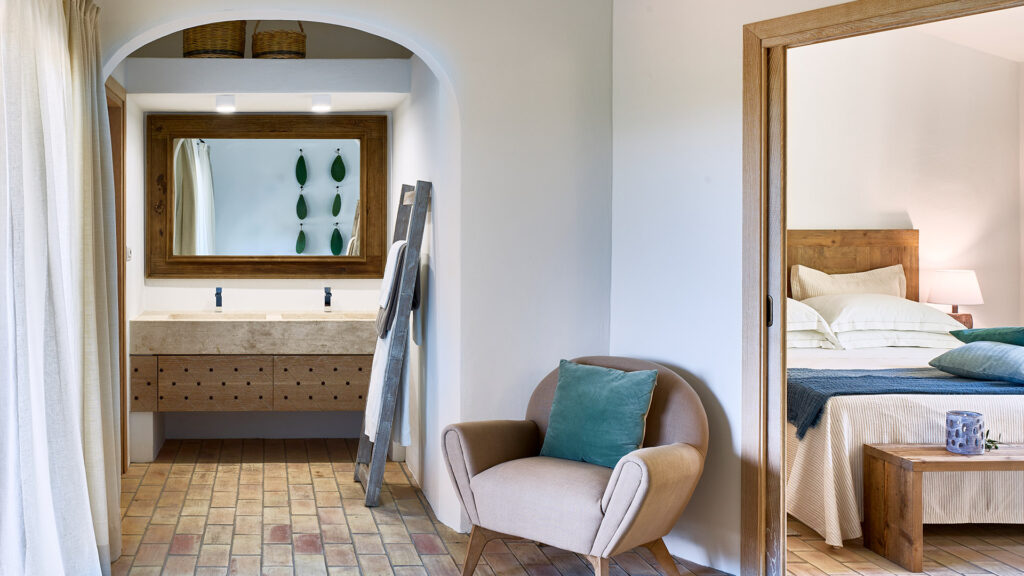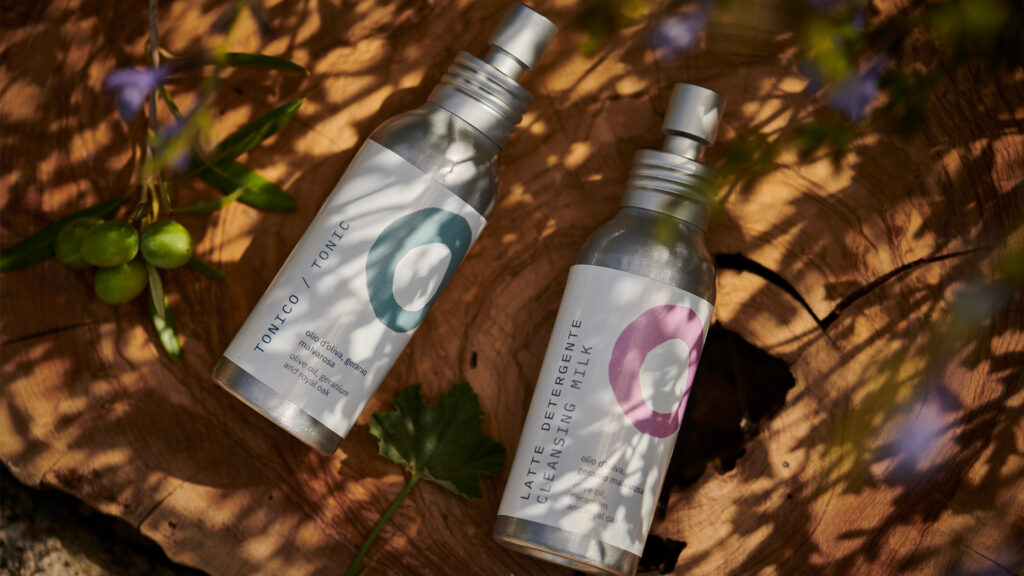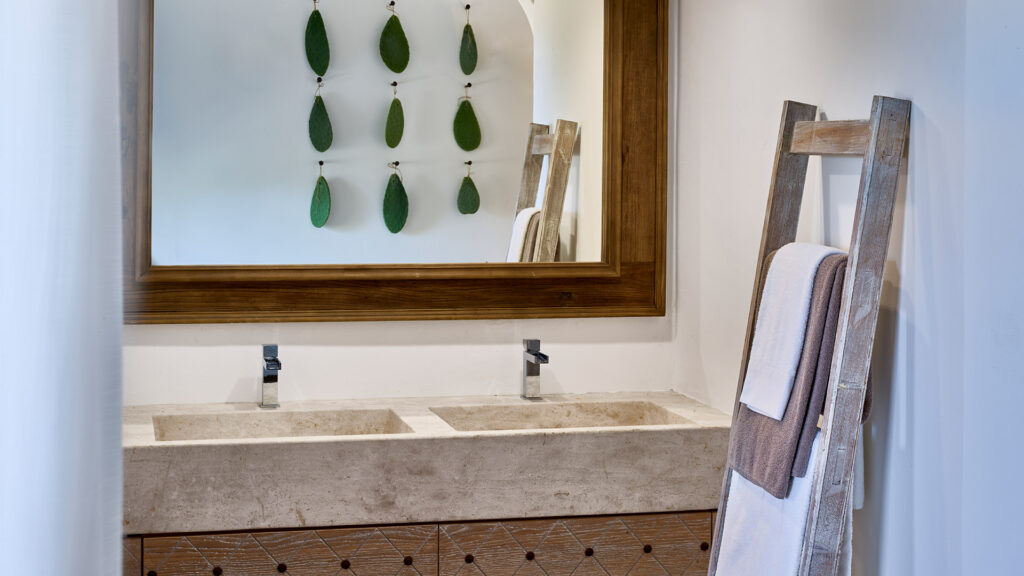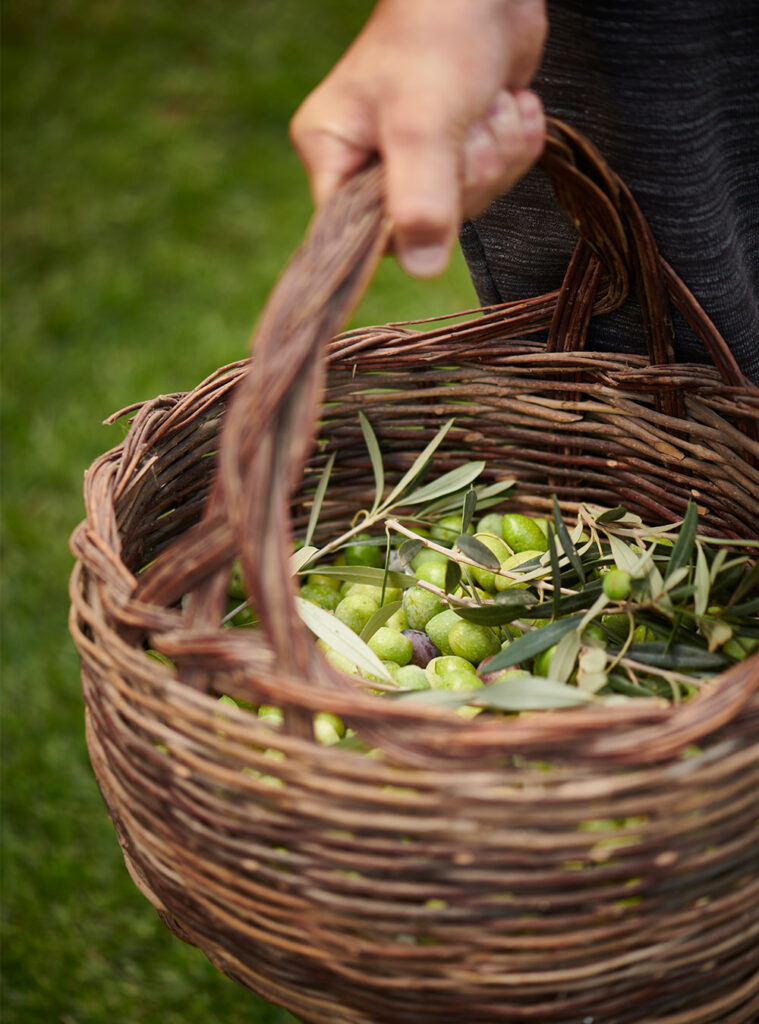 When it comes to upgrading your bath with the environment in mind, choose a cast iron tub – like the double-ended cast iron baths at the Grove of Narberth in the Welsh countryside – this durable, scratch-resistant, recyclable material retains heat brilliantly and often lasts a lifetime.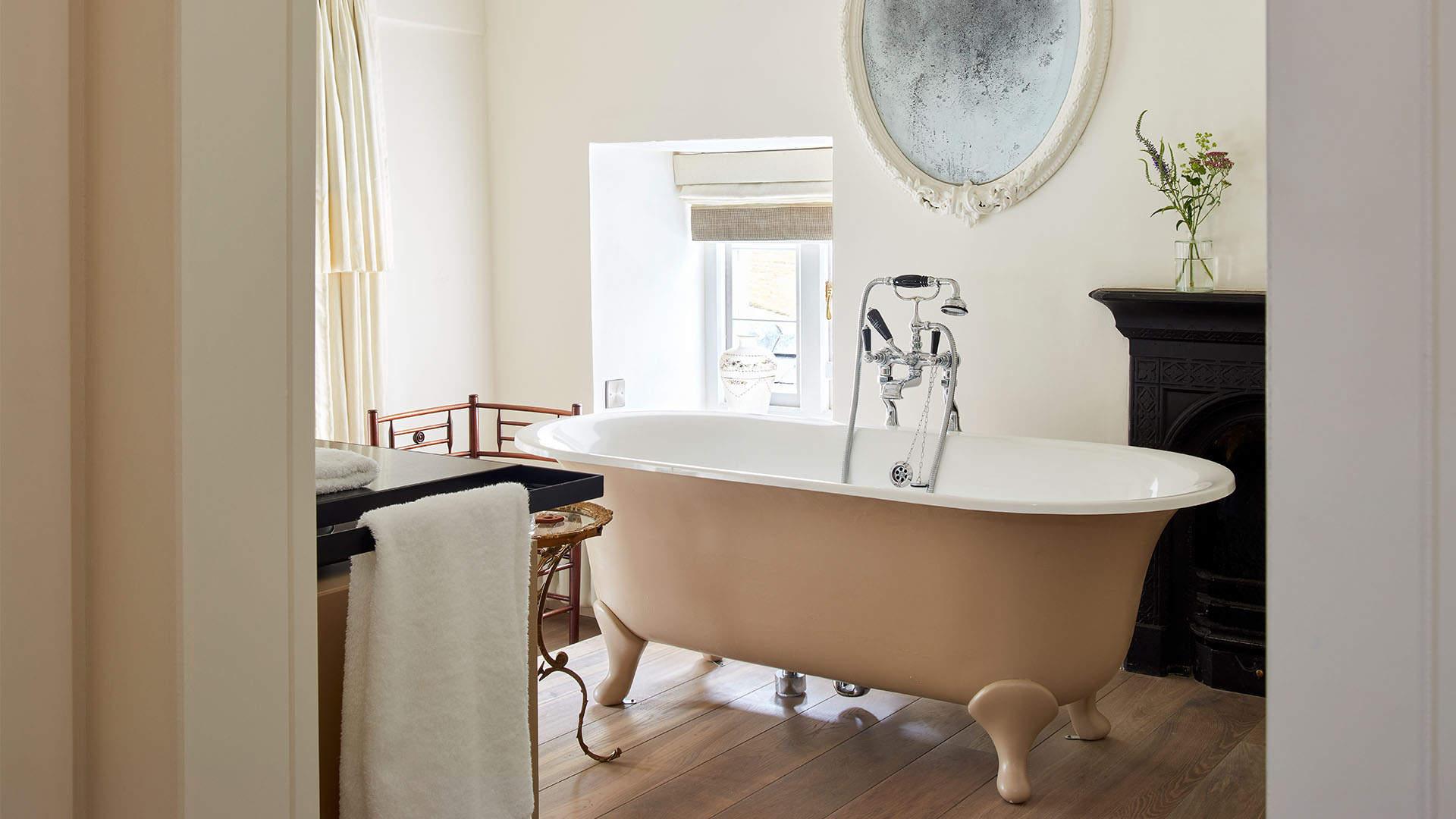 Explore more efficient energy options
It is more important than ever to find eco-friendly alternatives in hotel bathroom design (and at home!) that incorporate both water-saving and energy-saving features – whether it's installing flow regulators to your shower heads, aerators to your taps, and dual flush toilets – splashing out on more efficient bathroom appliances can lead to important water and money savings down the line.
Naturally heated hot spring water is delivered from a nearby geothermal source to heat Hotel Rangá, which has been constructed with materials which insulate the hotel by up to 50% more than the average new build in Iceland. Energy efficient light bulbs are used throughout the hotel, while motion sensors help reduce overall power consumption.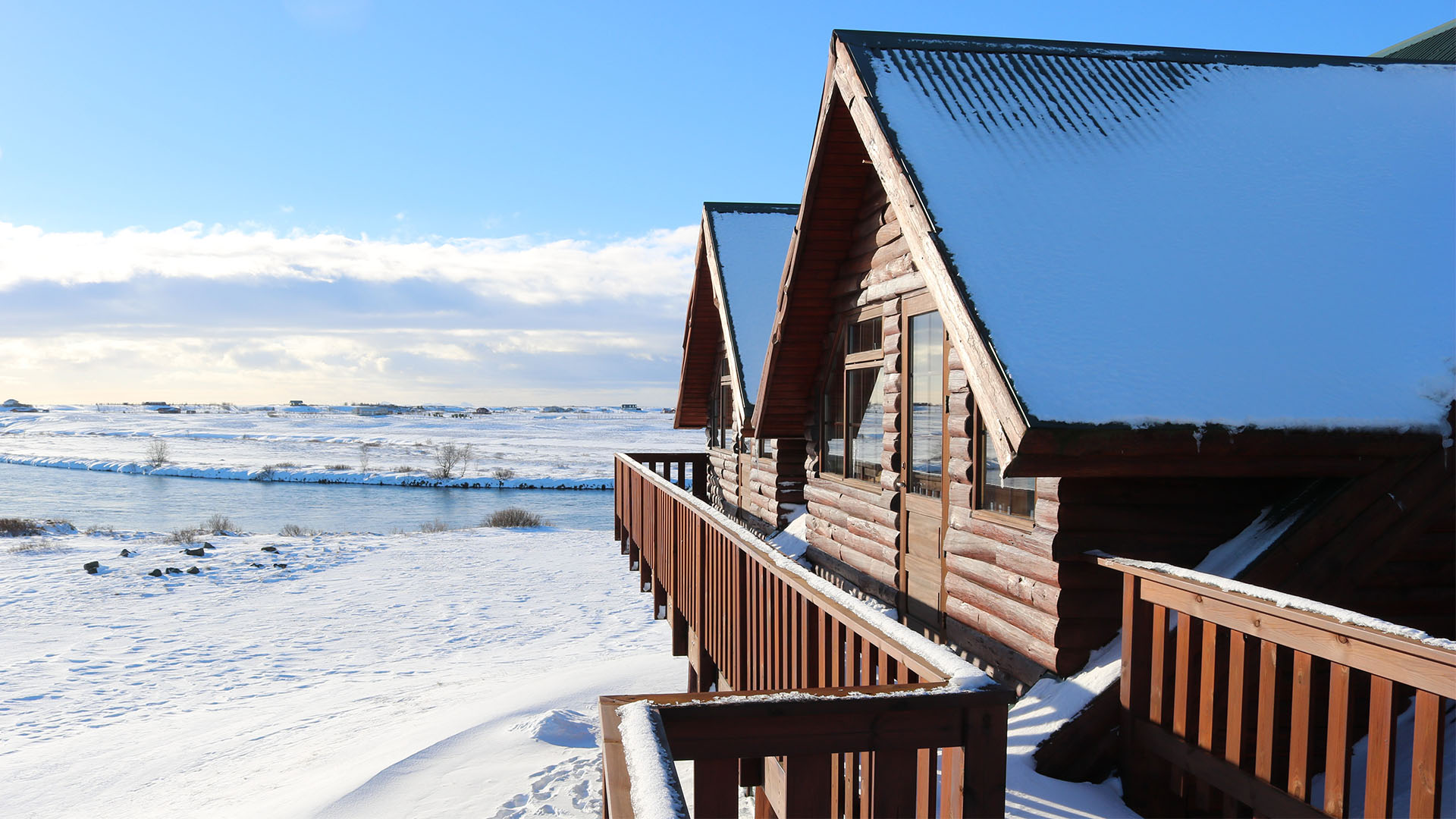 On the beautiful archipelago of Koh Phi Phi, each cluster of four villas at Zeavola Resort has its own sealed, closed catch-tank where water and solid waste is separated, earning recognition from Thailand's Government Health Department as one of the country's most impressive wastewater systems.
Buy locally where possible – or opt for homemade
Not only is it a wonderful way of supporting your community, but buying locally for your bathroom (and indeed, the rest of your home) can help cut carbon emissions and air pollution by reducing transportation of goods and delivery miles. Or get creative, and make your own botanical soap and shampoo from scratch!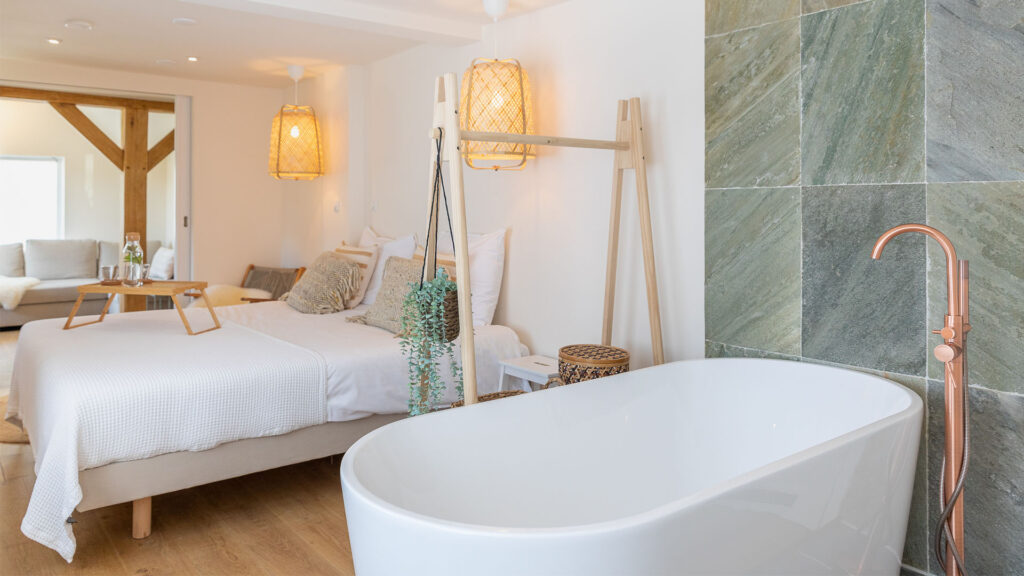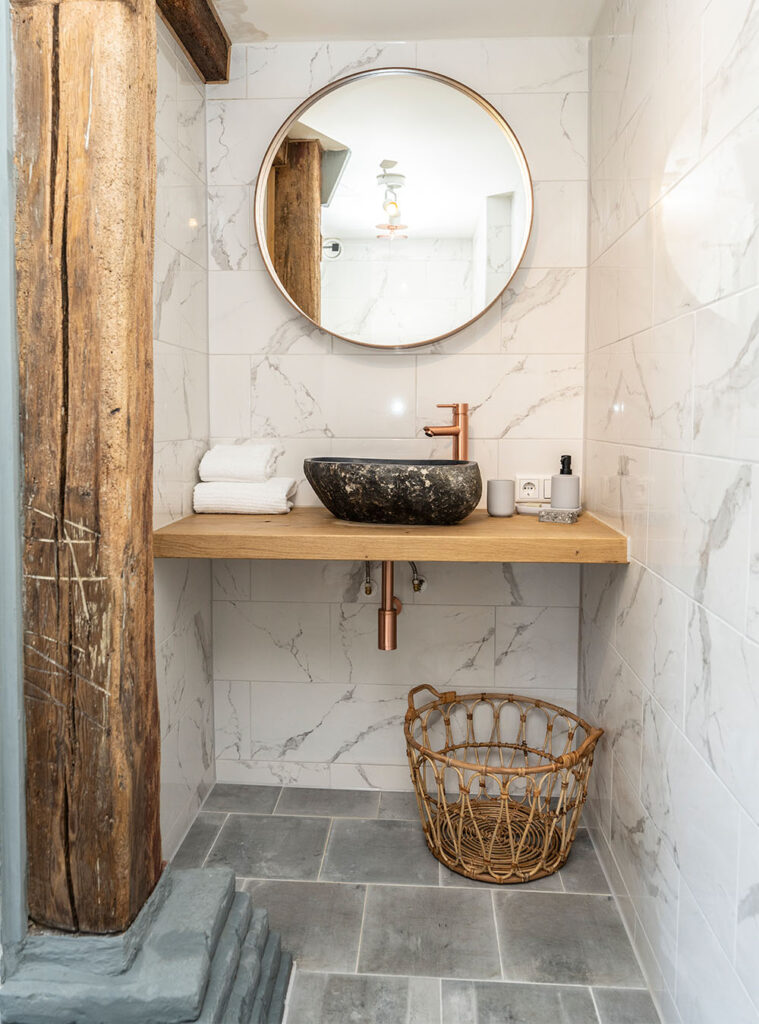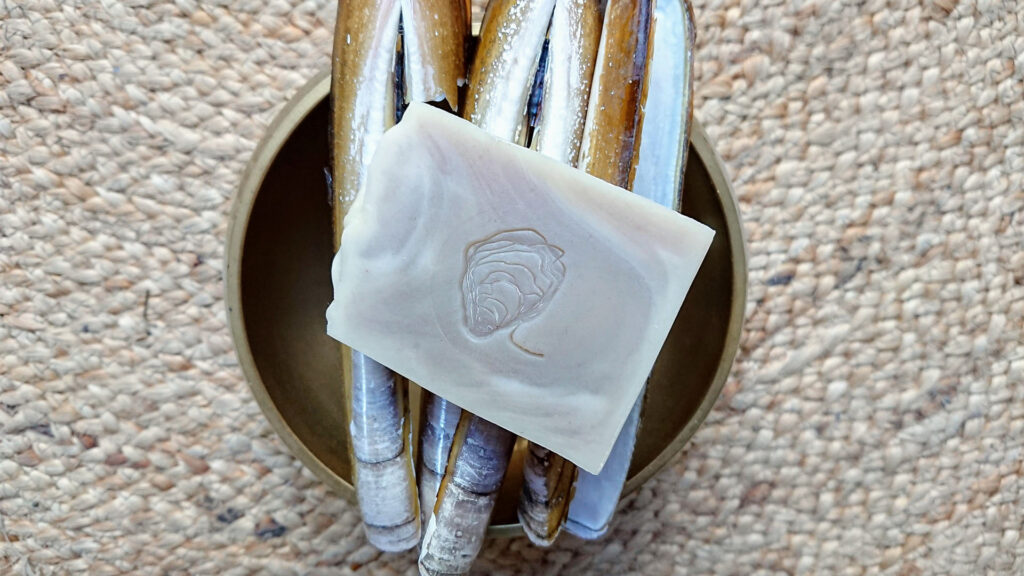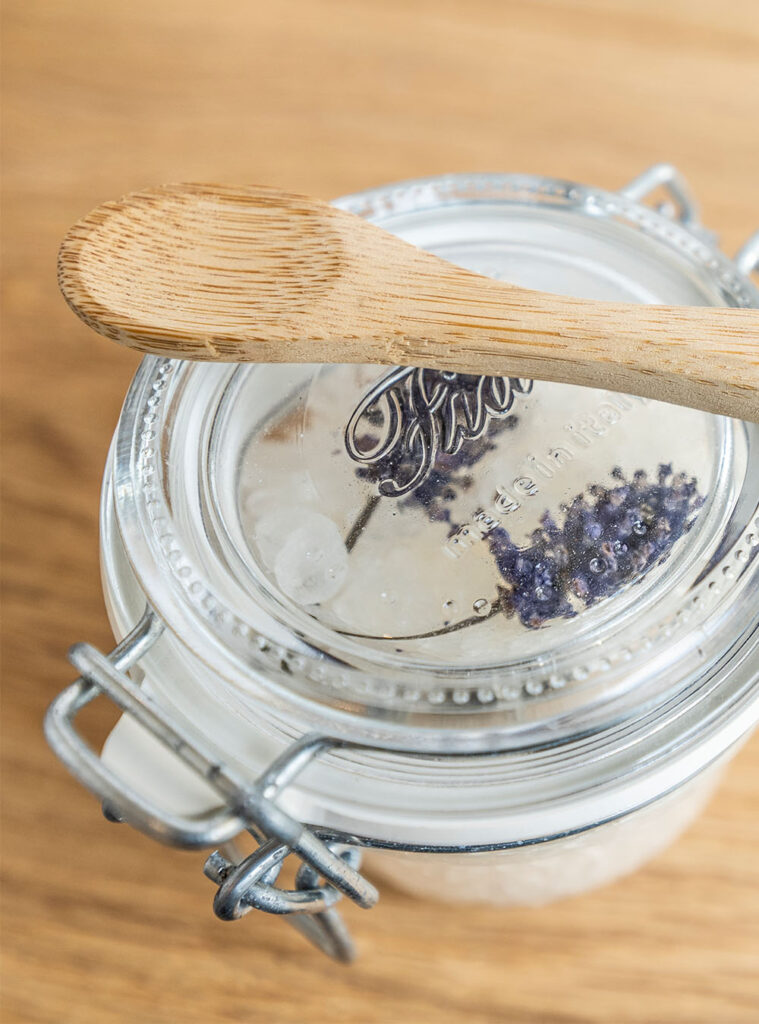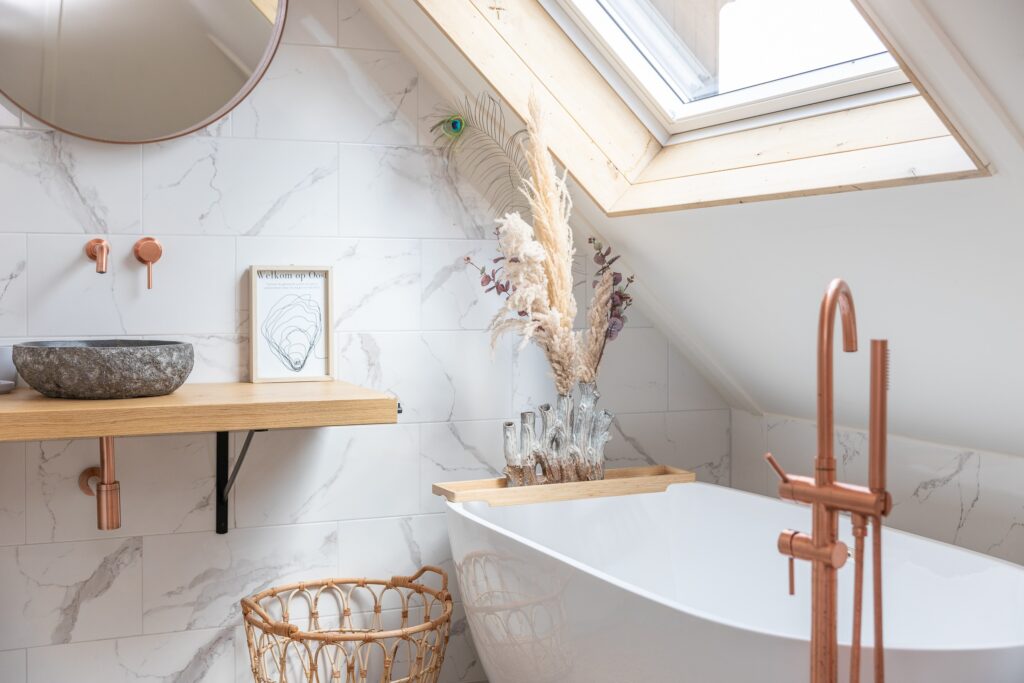 Take a leaf of out of Op Oost's book, a down-to-earth Dutch gastrofarm which makes its own vegan soaps and cosmetics, alongside crafting jewellery from the flowers growing at its gates – fragrant with lavender, rosemary, chamomile, sage and other Wadden Sea herbs.
"Since the beginning, sustainability has been woven into VANITY GROUP's DNA. From packaging, to products, to our partners – we pride ourselves on being the most progressive in this space.

Paul Tsalikis

Founder & CEO of VANITY GROUP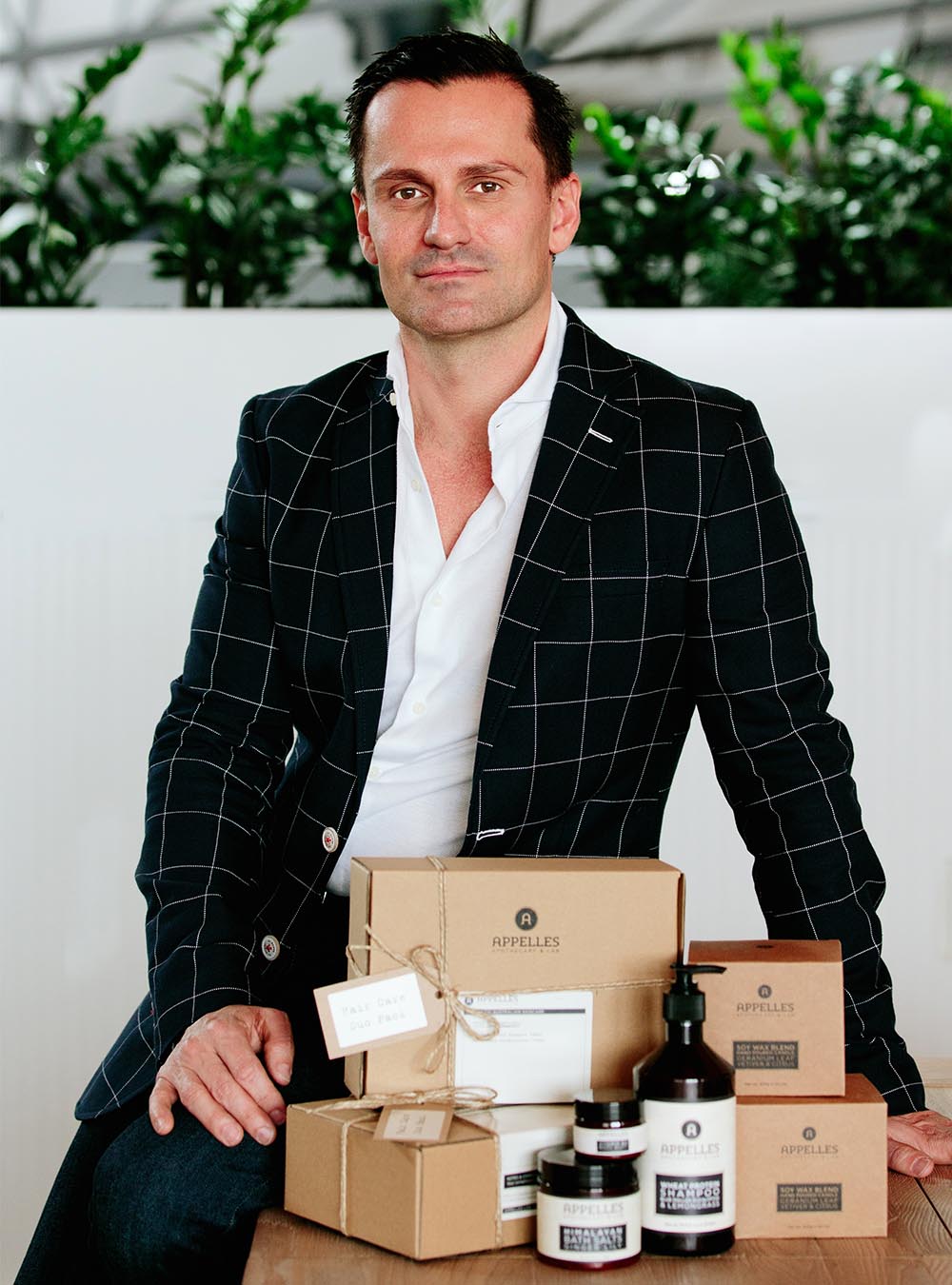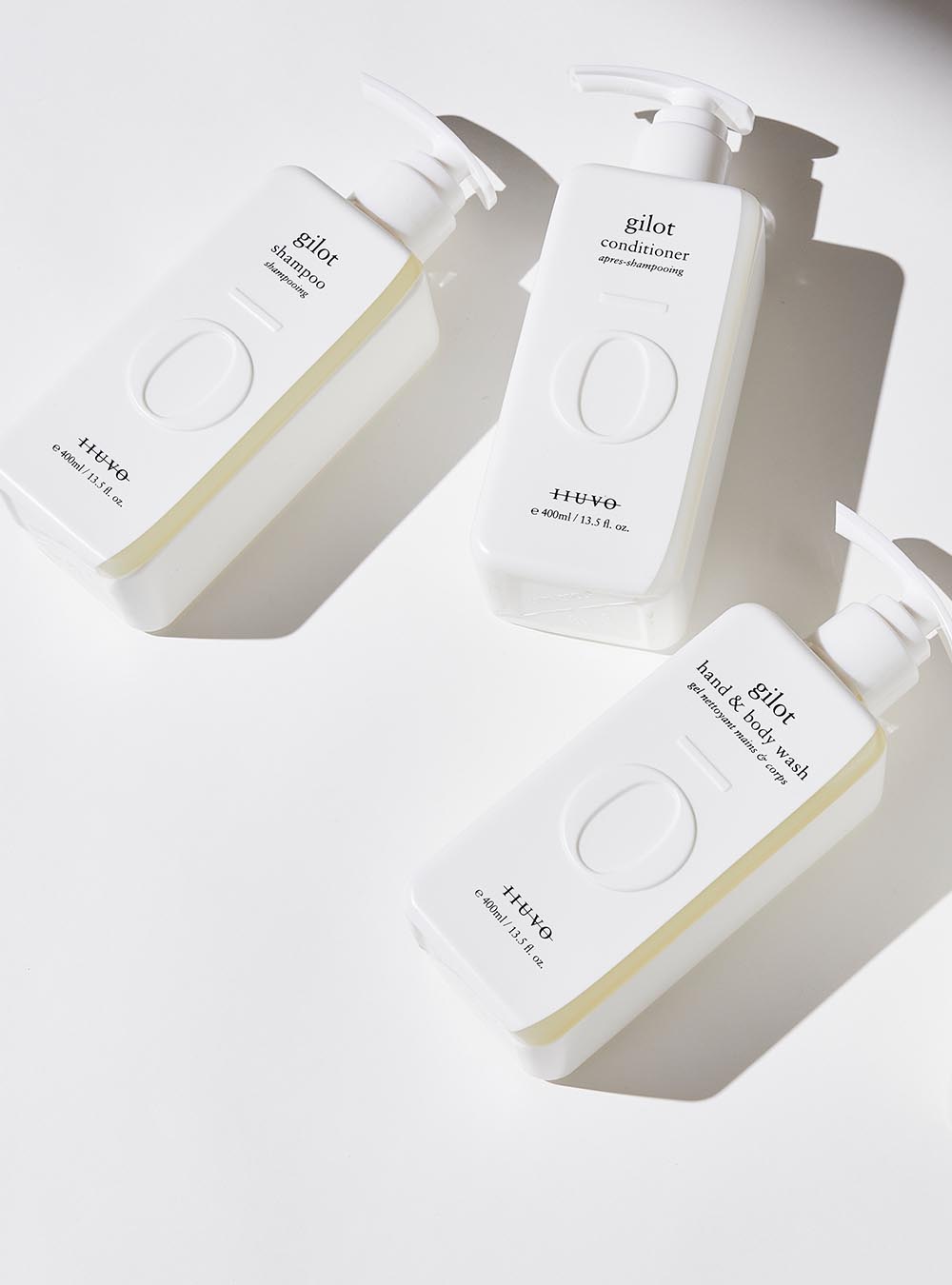 Talk us through how you choose your sustainable partners?
Like us, our partners have the highest expectations. They share our values of:
Being eco-responsible and prioritising sustainability.
Dedicated to research and development with meticulous in-house quality assurance compliance teams.
Have obtained reputable sustainable certifications like NoCO2 or LowCO2, COSMOS, FDA approved, certified to Forest Stewardship Council (FSC®) standards (just to name a few!)
Form part of PETA's Beauty Without Bunnies programme and are part of Vegan Trademark society. VANITY GROUP is the only hospitality cosmetics partner to be officially accredited by these world leading bodies, giving confidence to hotels (and their guests!) that they are using the best in class, truly regulated products.
Most importantly, our partners are dedicated to staying agile and evolving business practices to minimise the impact we make on the environment. We love that we've cultivated a sustainability-first culture.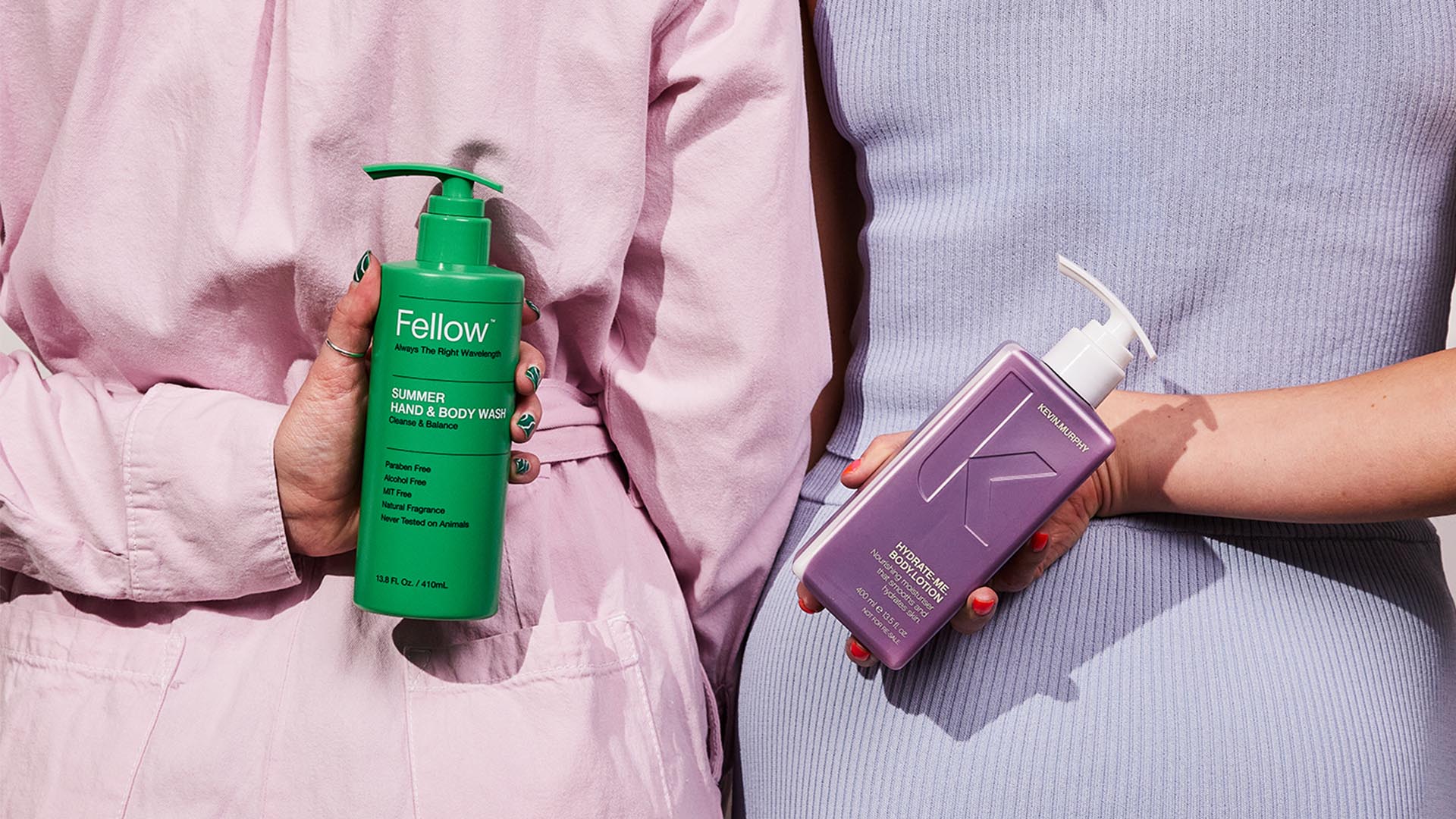 What does eco-friendly packaging look like to you?
Eco-friendly packaging means it's good for the planet and its people. We're proud to be pioneering this sustainability movement across materials, packaging and formulations. VANITY GROUP has recently introduced the world's first 100% sustainable amenity programme incorporating aluminium tubes and woodchip bottle caps. This allows hotels to pursue a mini tube amenity programme without contributing to the 450 million tonnes of plastic produced in the world annually.
We also incorporate the use of Post-Consumer Recycled material, repurposed OceanBound material, sugarcane, corn-derived plastics, and biodegradable additives to help hotels create a sustainable stay for guests. We were the first guest cosmetics company in-market to incorporate OceanBound Material into our packaging. We collect plastic waste that is at risk of ending up in oceans, rivers, lakes and seas and turn into a recyclable resource.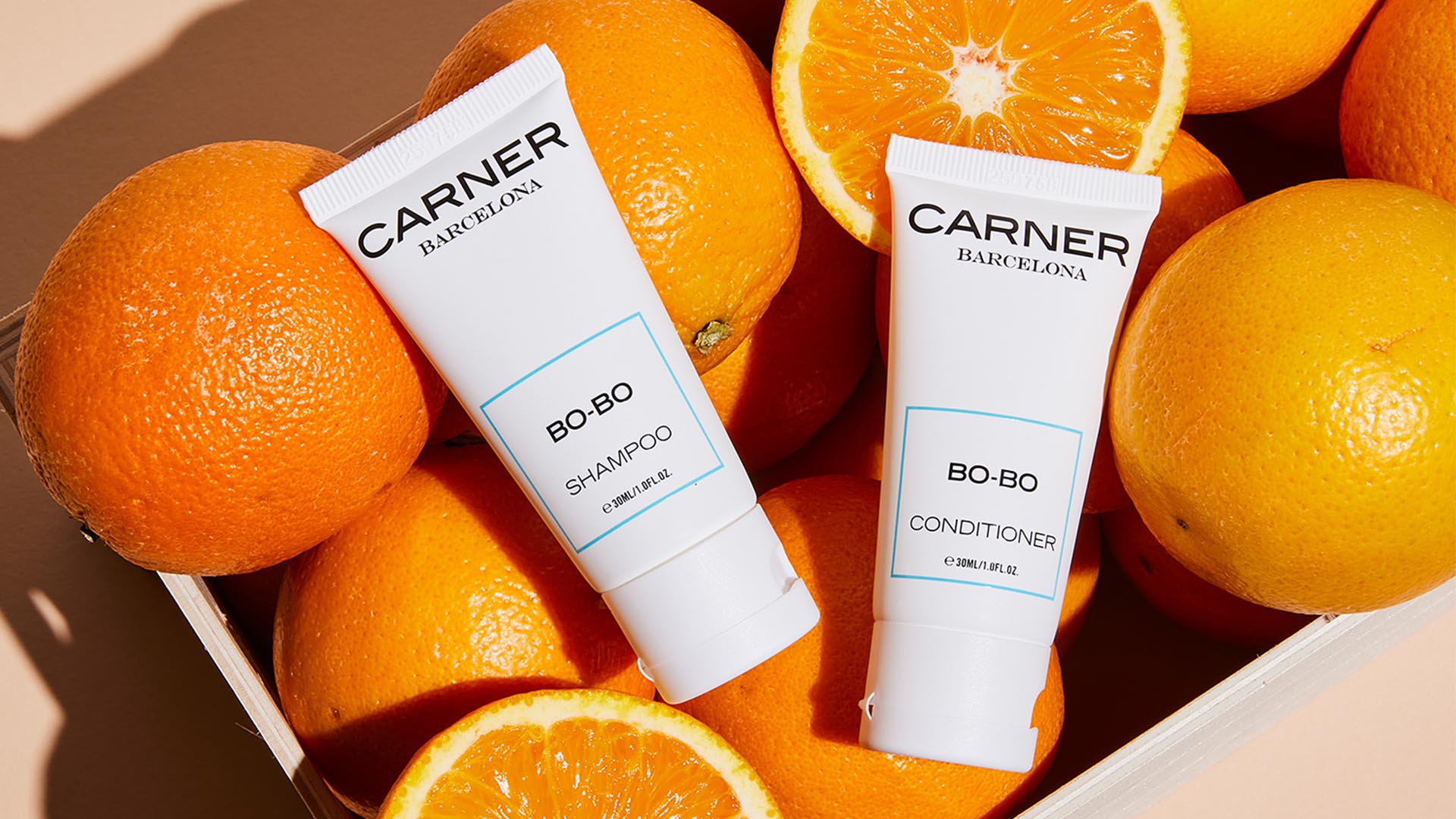 What are the 'free froms' consumers should keep an eye out for?
We have a world-class in-house Technical & Regulations team who keep hoteliers and their guests informed of the below 'free froms':
Parabens
MIT
PEGS
BHA & BHT
Triclosan
Silicone D4, D5, D6
Gluten
Alcohol
It's also important for consumers to keep an eye on what's included within formulas as well. We love highlighting that our formulas have a heavy emphasis on natural ingredients, with over 95% derived from natural origins and rich natural oils. Additionally, hoteliers should also seek to align with suppliers who have attained global accreditation from the likes of PETA and The Vegan Society for their formulations.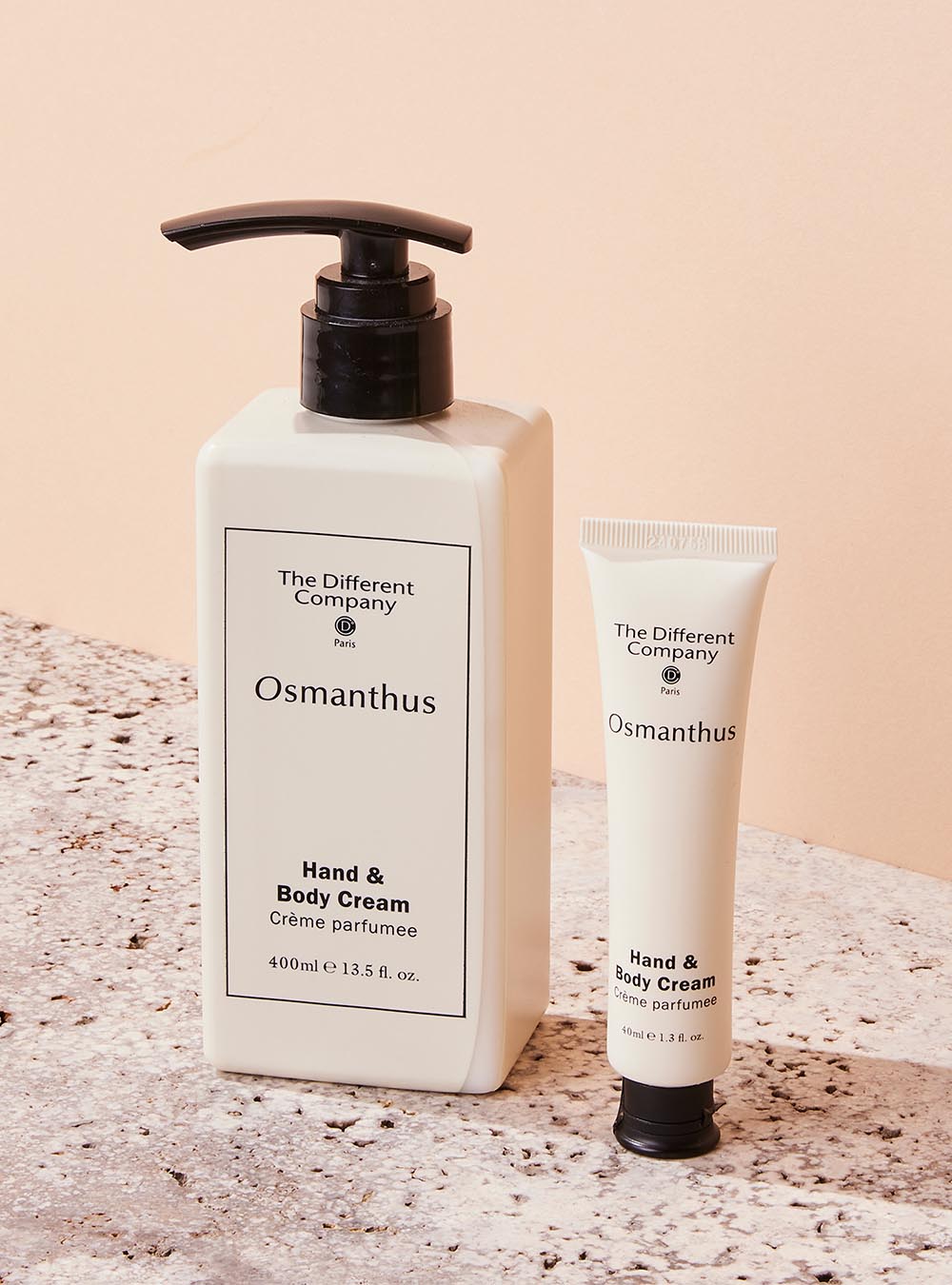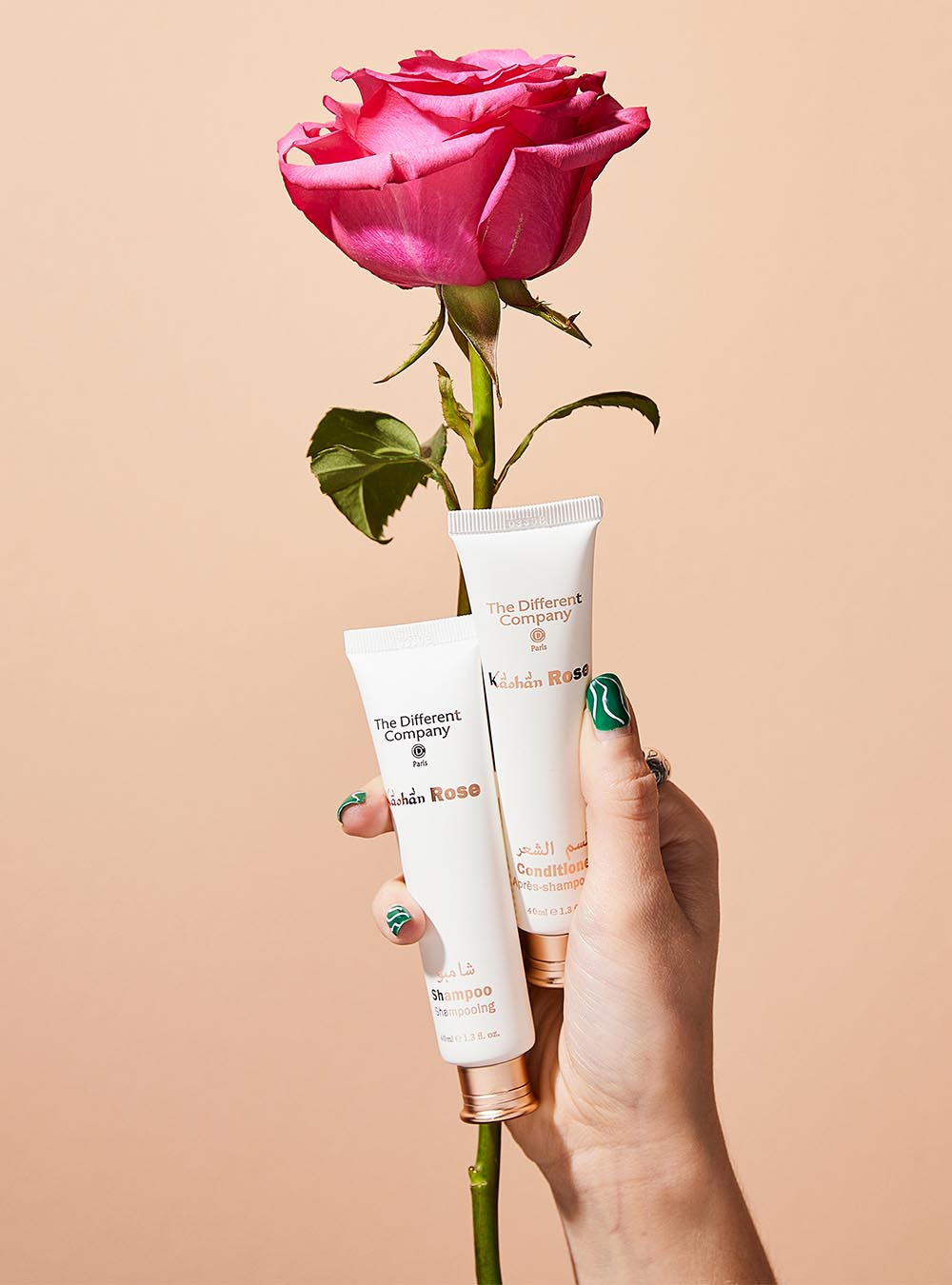 Are there any luxury brands you work with which really shine when it comes to sustainability?
Absolutely! We've built a reputation for bringing the most sought after, progressive brands to the hospitality industry – sustainability is a fundamental part of this. I could speak for hours on each of our brand partner's eco credentials. But if I had to pick just a few…
KARL LAGERFELD – The house of KARL LAGERFELD joined the Fashion Pact in 2019 – a global sustainability initiative targeting climate, biodiversity, and ocean protection, aiming to make the fashion industry more sustainable. Since joining, KARL LAGERFELD have adapted their production method and business plan to reduce its impact on the planet. Additionally, the brand is also recognised by the Global Organic Textile Standard and the Global Recycled Standard.
Mr. Smith – The professional salon brand is partnered with The Canopy Project to plant trees around the globe. This year, Mr. Smith is supporting environmental groups to re-plant and re-forest trees in Madagascar, helping local communities and providing pathways to help future generations.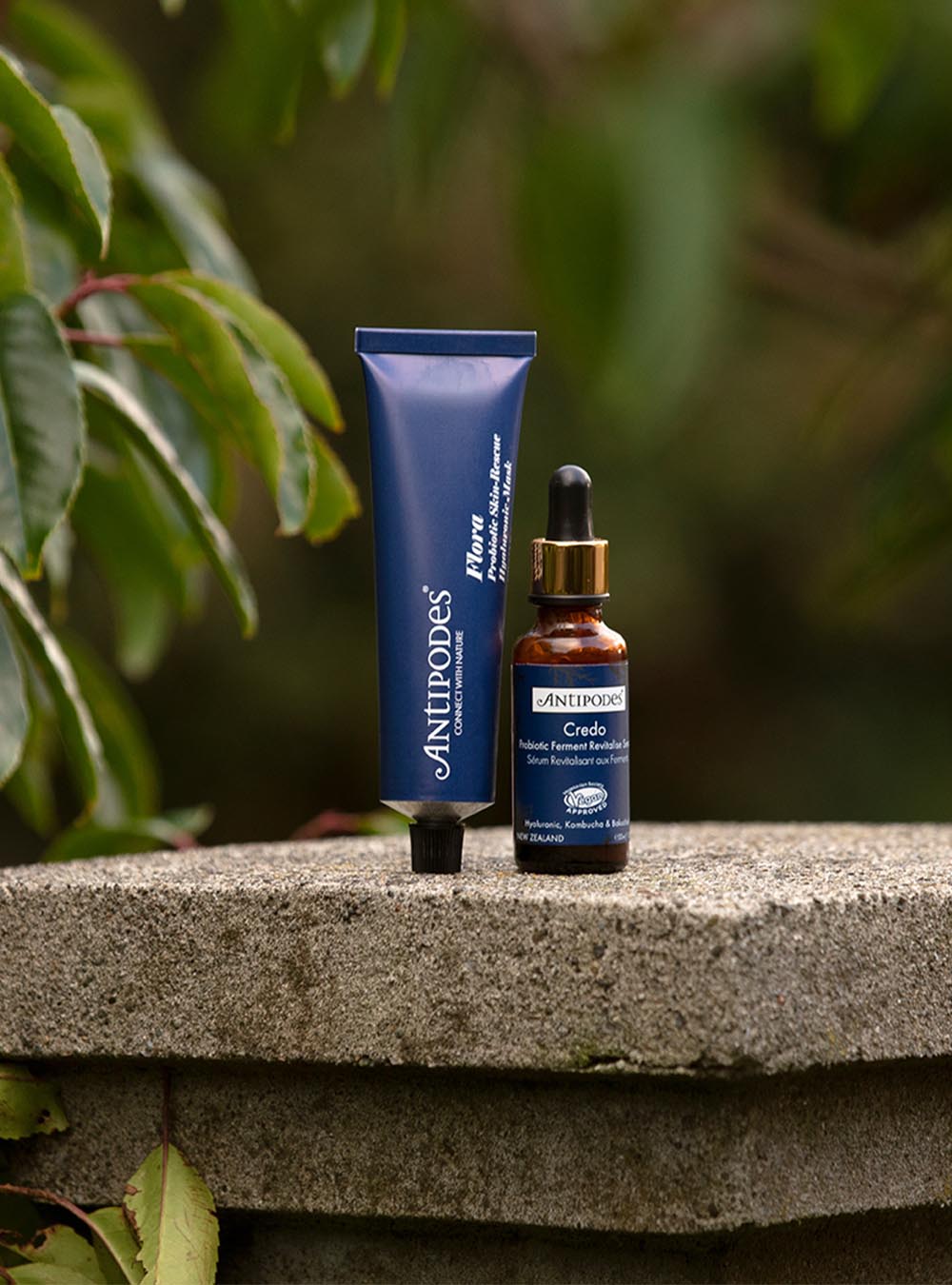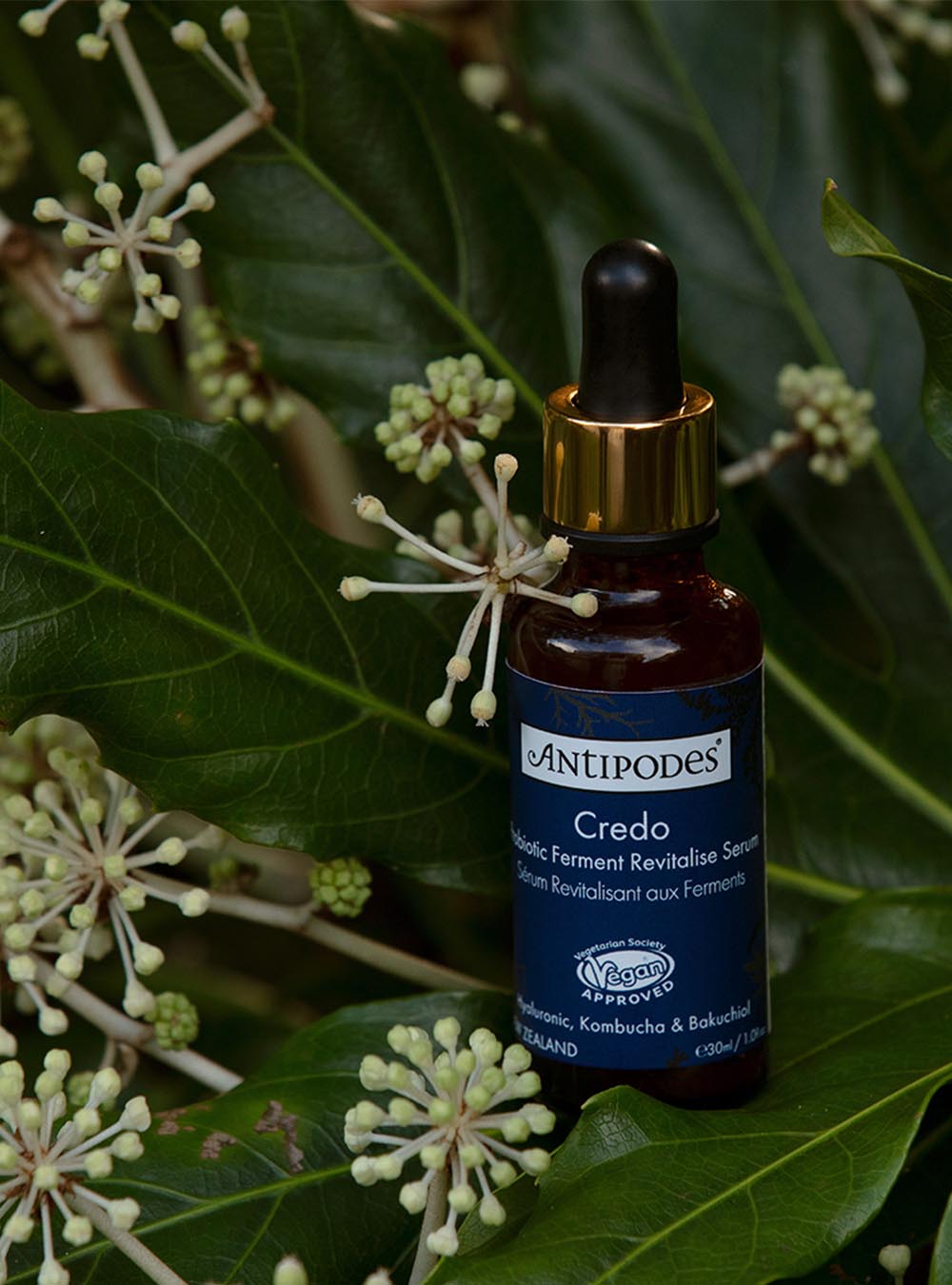 Images courtesy of @antipodesskincare
Antipodes – Antipodes is on a mission to be the world's most sustainable and efficacious natural skincare brand. Since inception, they've championed premium glass packaging over plastic and have saved more than 10 million plastic containers from landfill. Their formulations are also rich in ingredients that have been independently certified by international organisations.
CARNER BARCELONA – The Mediterranean perfume house source their ingredients from ethical programs designed to support local communities. You'll also find the wood caps on each luxury fragrance has been sourced from sustainable European forests.