Celebrate the Earth every day at these actively sustainable luxury hotels
W e have added five forward-thinking hotels to our Considerate Collection which are all doing something special when it comes to sustainability – from a marine conservation-centric Maldivian resort fostering a strong sense of island community, to a Moroccan kasbah weaving the Berber way of life throughout its guest experience. Start your planet-friendly holiday planning this way…
1. Amilla Maldives Resort and Residences, Baa Atoll – Maldives
Set among swaying frangipanis and cashmere-soft sand, Amilla Maldives Resort and Residences is a celebration of Maldivian life, culture and its pristine natural environment. Even without its impressive EarthCheck Silver certified status, this Maldivian-owned resort runs an array of eco-activities and initiatives to keep your conscience clear – from an ongoing coral propagation project and Long Tail Tropic bird breeding programme, to complimentary bicycles, electric golf buggies, an outdoor zero power gym, and a 3km walking trail for guests to explore the island.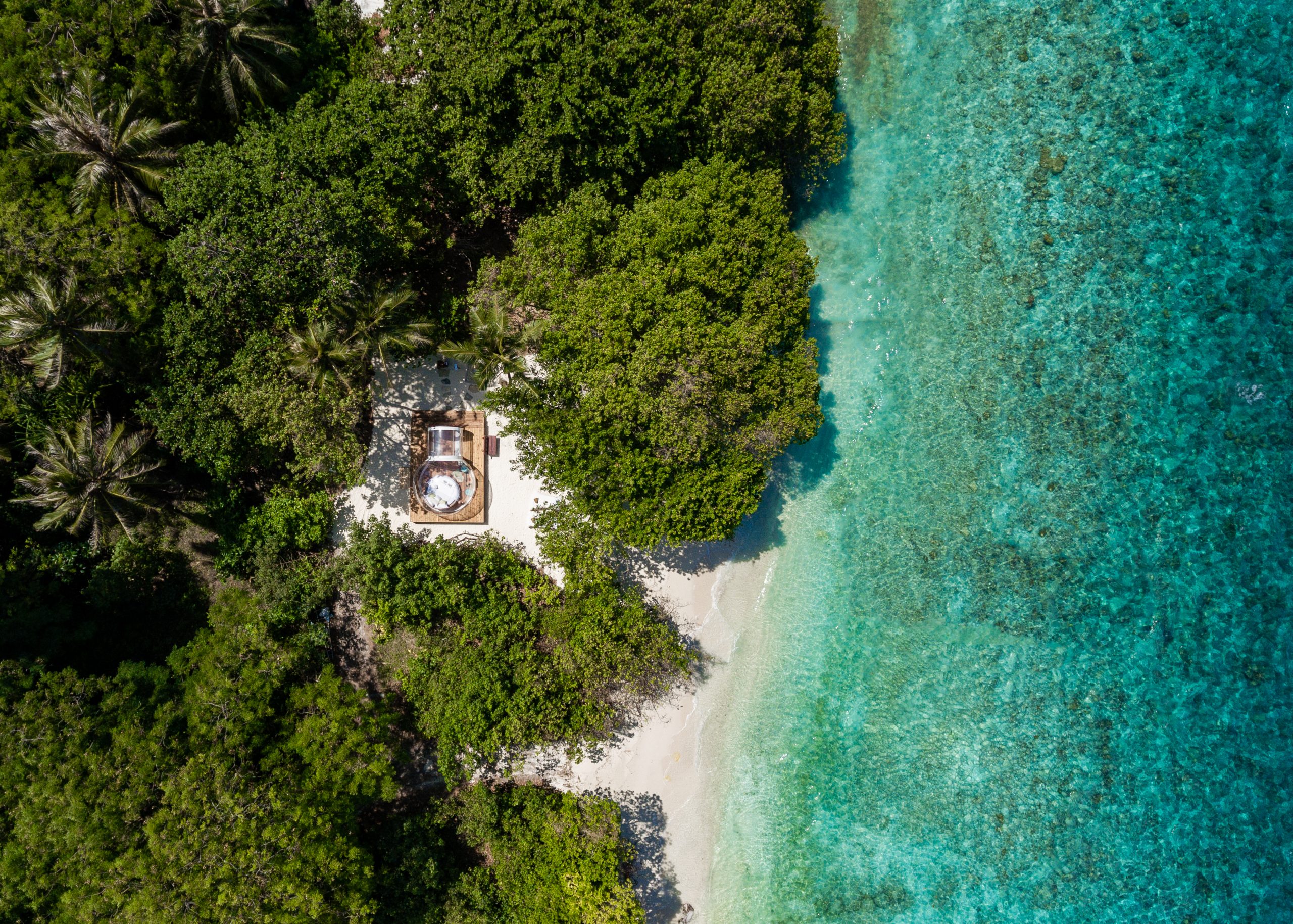 Take your pick from a wave-skimming hammock alongside your over-water sunset villa, wake to the chirrup of the jungle canopy in a magical treetop suite, or bury your feet in the satin sands of a breezy beach villa. Wherever you lay your hat at Amilla, you'll be cocooned in natural beauty as the island has retained 70% of its natural vegetation and is covered with over 2,500 coconut trees. Guests are welcomed into this tropical paradise by local Bodu Beru drummers and dancers dressed in the Maldivian Feyli sarong, and are encouraged to gather round the table at one of the weekly Maldivian dinners and cooking classes to get an authentic taste of Baa Atoll and beyond. The nearby protected waters of Hanifaru Bay beckon snorkellers to swim respectfully with Manta Rays under the guidance of Baa Atoll Biosphere rangers who are supported by the resort, which also collects data for the invaluable research of the Maldivian Manta Ray Project (MMRP).
2. Aristide Hotel, Syros – Greece
The recently opened Aristide Hotel is a new eco art hotel on the lesser-known Cycladic island of Syros. The plastic-free property is housed within a beautifully restored neoclassical mansion in the historical centre of Hermoupolis, with a dedicated art gallery which hosts regular exhibitions of resident artists. Great care was taken during the non-invasive refurbishment of the Cyclades' former tax residency to preserve its period features and Art Deco elements, so that guests can stretch out in the building's spacious original room layout surrounded by eclectic artworks and island-inspired interiors.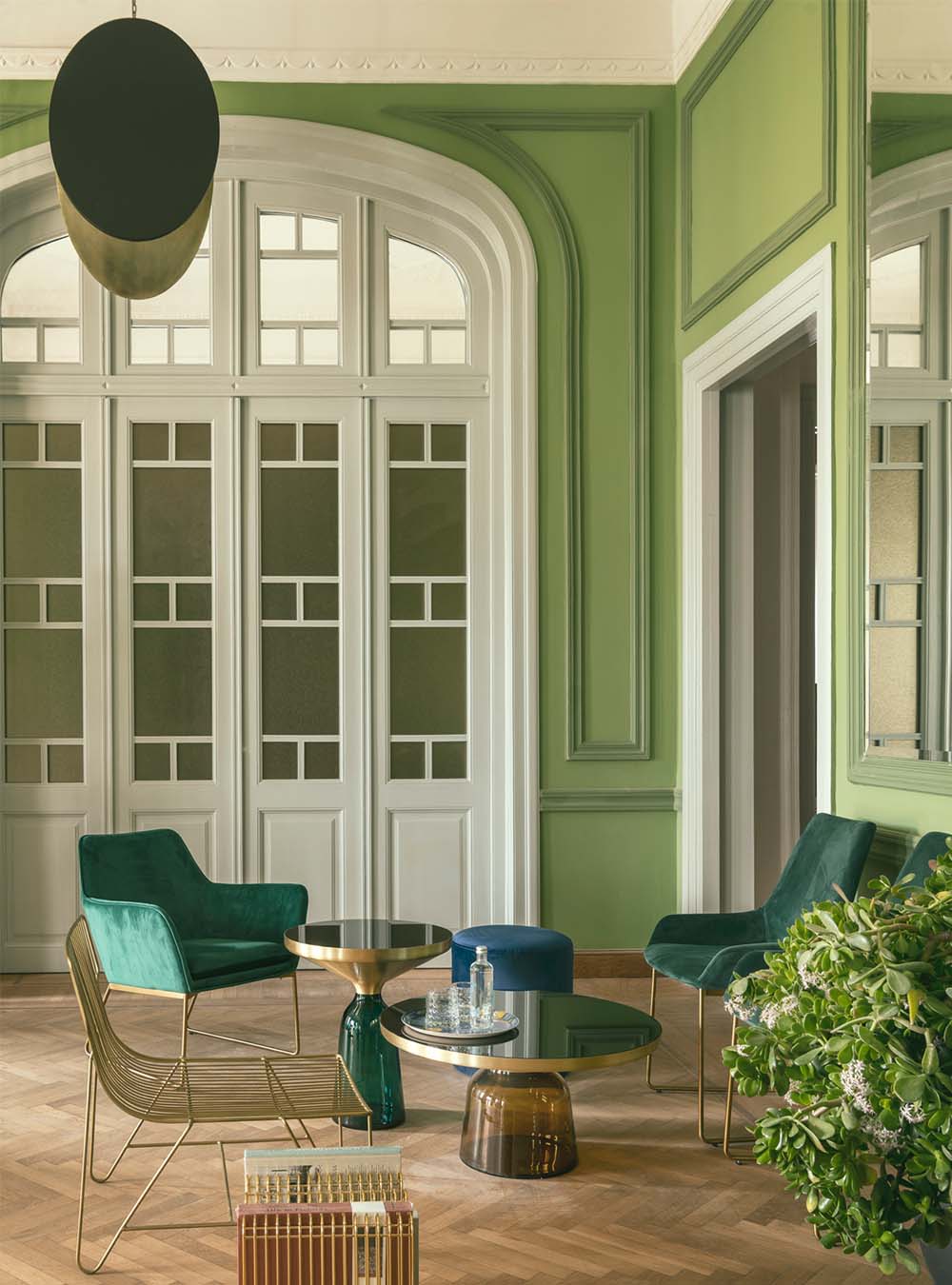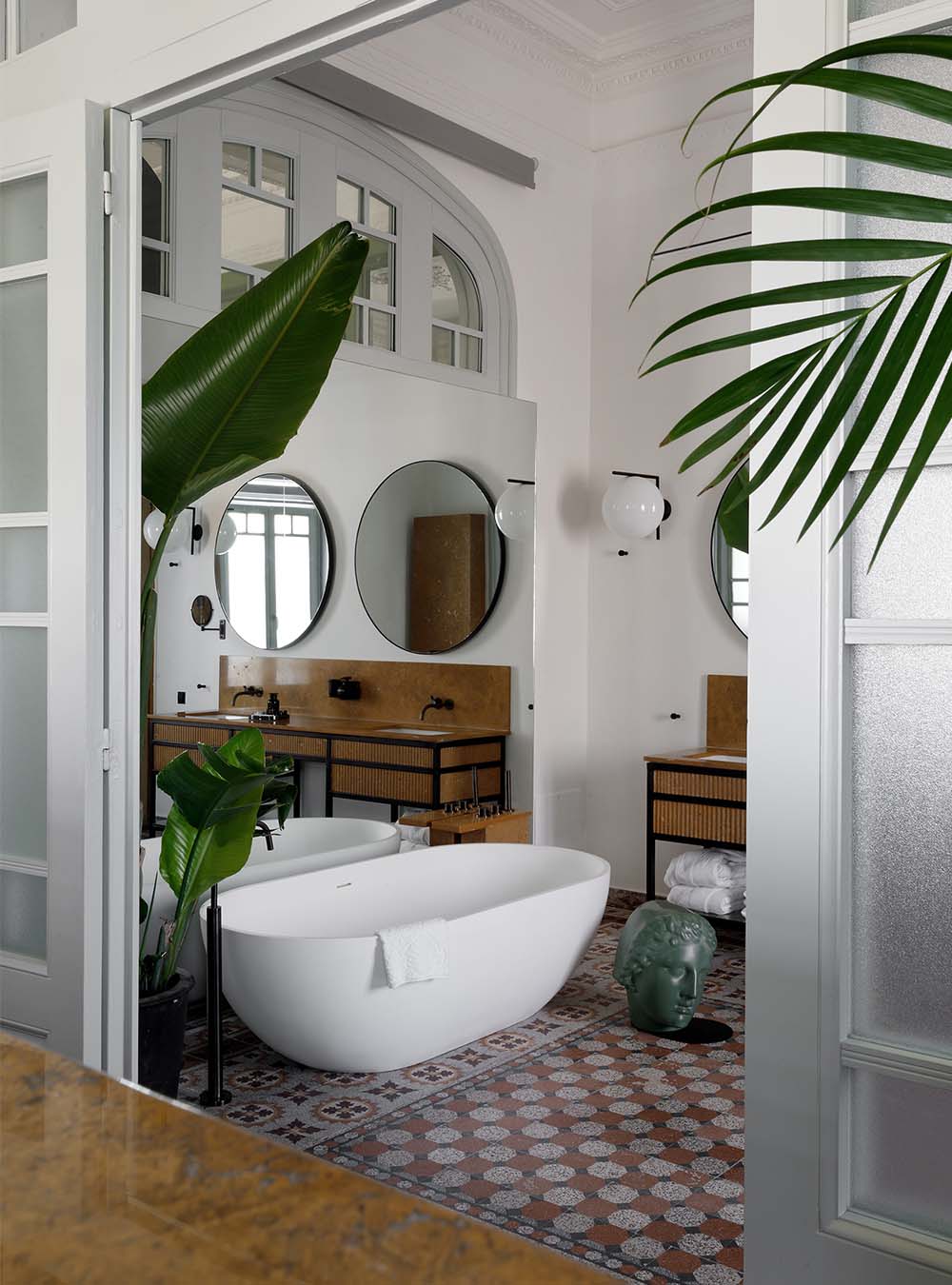 After exploring the city's many cultural highlights on your doorstep, including the Ano Syros medieval settlement, unwind in your biodegradable slippers back at Aristide Hotel knowing that the carbon footprint from your travel to the island has been offset by the hotel's regreening and tree planting project in collaboration with the Cyclades Preservation Fund. There will be a live webcam, where guests can see the 'baby forest' grow, alongside planting and watering activities, a 'tree headcount', and a carbon-trap count. Remember to check your welcome email for a list of locally-run activities, including textile factory tours, ceramic and pottery workshops, vineyard visits, Cycladic cooking classes, and herb foraging expeditions with the hotel chef who makes dishes using locally sourced ingredients washed down with an exclusively Greek wine list.
3. Castello di Reschio, Umbria – Italy
Huddled amidst rolling green hills lined with cypress trees, Castello di Reschio is a one-thousand-year-old castle which has been meticulously restored and stylishly reimagined by architect Count Benedikt Bolza and his B.B. for Reschio team based out of the estate's converted 1940s tobacco warehouse, into several bespoke farmhouses dotted across a staggeringly beautiful 1,500-hectare landscape on the Umbrian-Tuscan border. Adopting an 'as nature intended' approach, the Bolza family has protected the Umbrian wilderness for thirty years, introducing a successful re-wilding programme in the ancient forests which are now filled with roe deer, wild boar, and porcupines, alongside encouraging the growth of oak and chestnut trees which now represent 66% of the fully organic and biodynamic estate which runs off state-of-the-art hydraulic and electrical systems.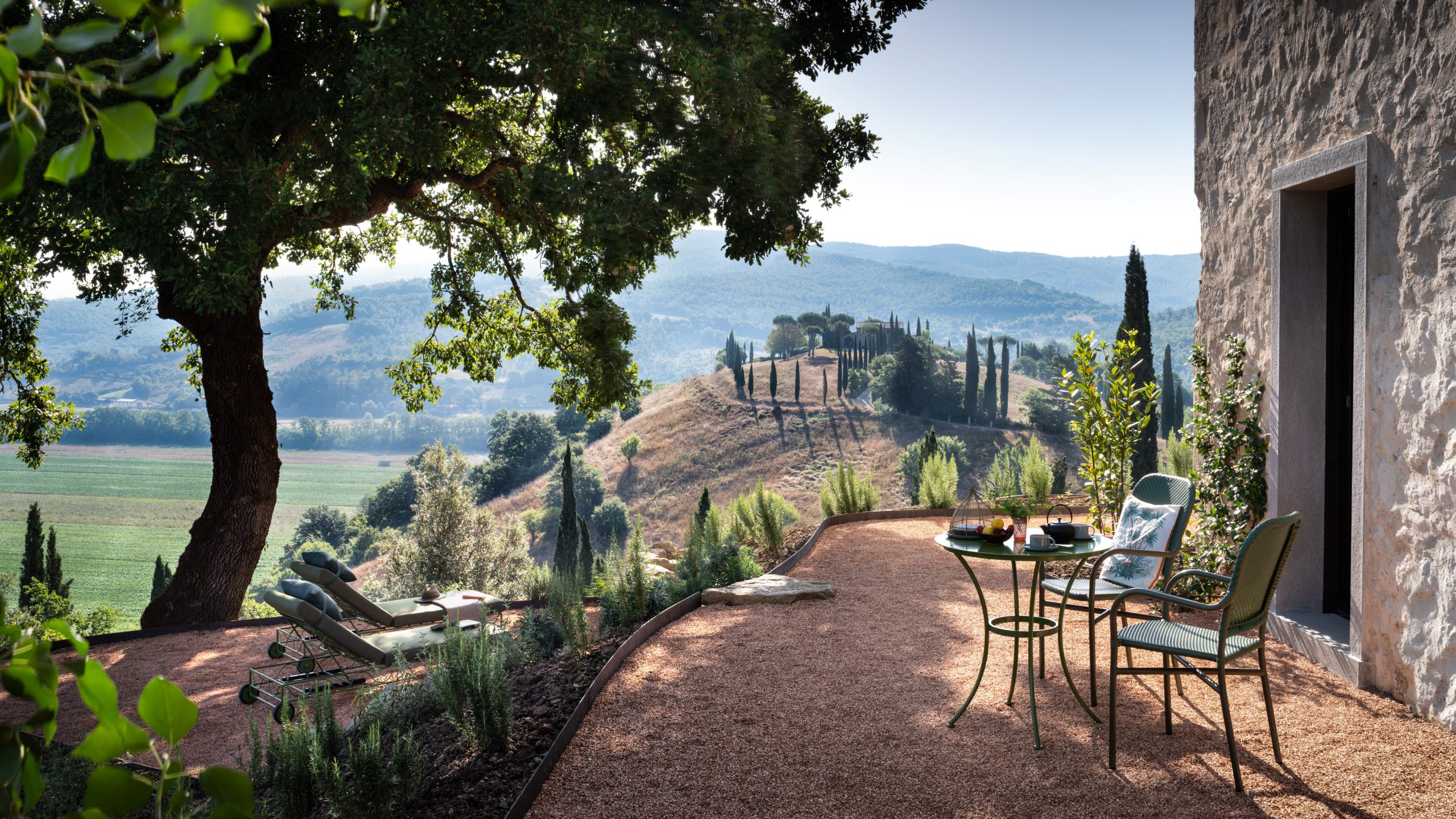 Guests can join the resident beekeeper to discover the rich millefiori honey made on-site, the gamekeeper for wildlife watching, and truffle hunters and foragers to learn about the medicinal and nutritional properties of Reschio's vegetation. Natural beauty abounds here, which can be explored at a leisurely pace on foot, by bicycle, or riding one of the estate's 40 pure bred Spanish horses. After working up an appetite enjoying the many outdoor pursuits, sit down to a home-grown and hyper-local menu at Ristorante al Castello – think handmade pasta drizzled with cold-pressed oil using olives from century-old groves, and flour made from wheat harvested on property and ground at a nearby water mill, paired with organic Umbrian wines from small artisan vineyards.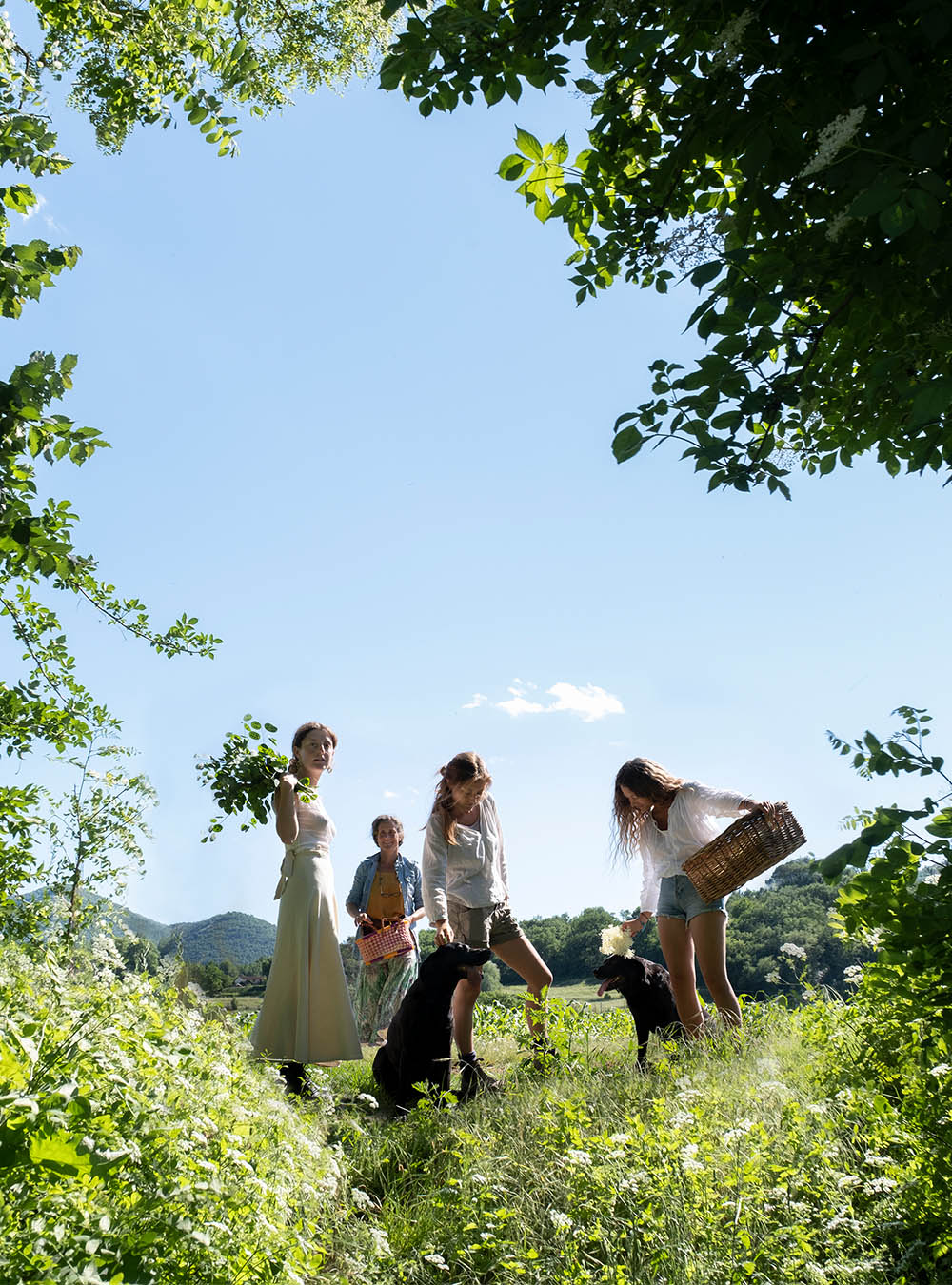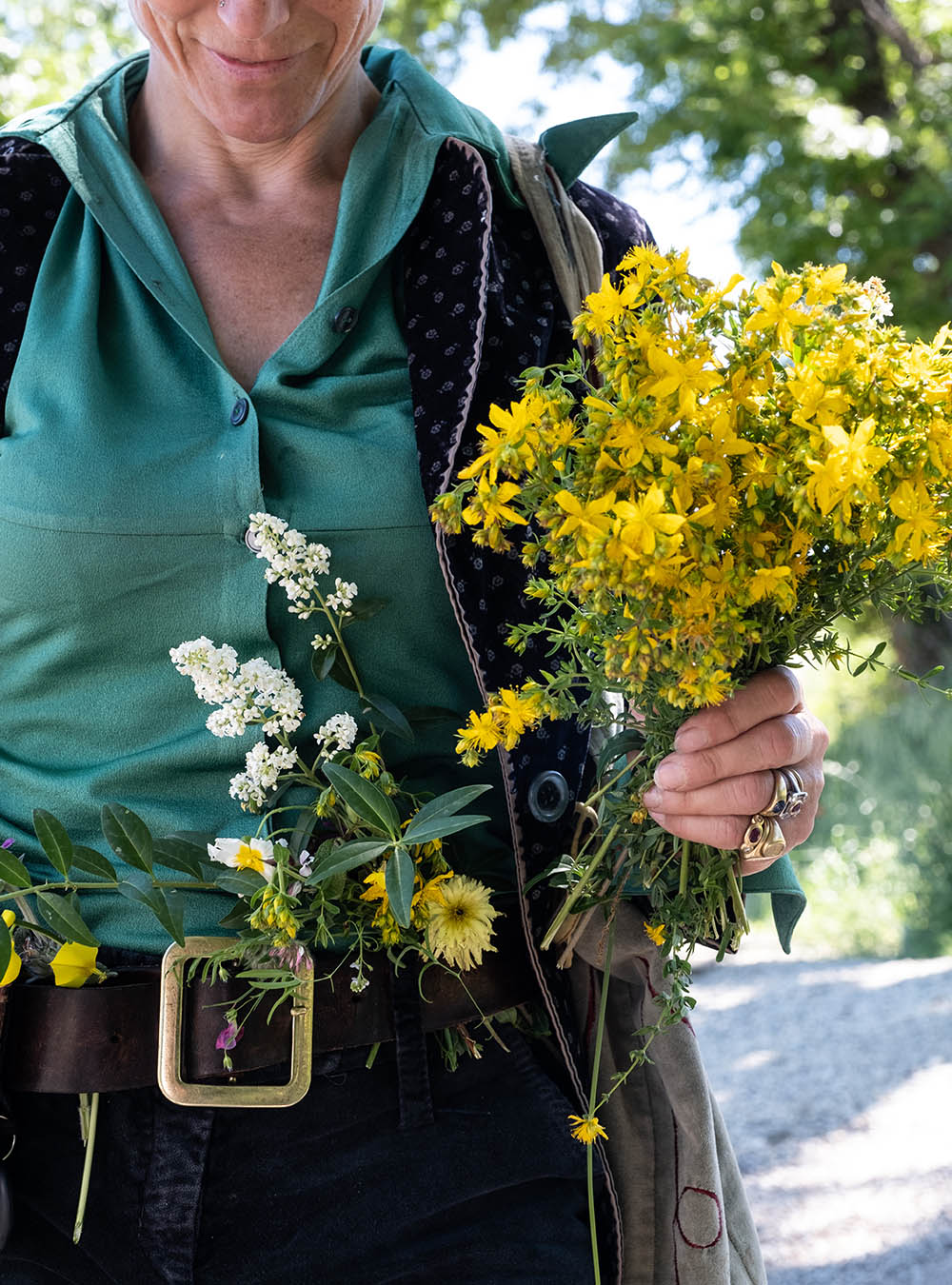 4. Dar Ahlam, Ouarzazate – Morocco
On the fringes of the Moroccan desert, shaded by the palms, lies Dar Ahlam. A traditional kasbah which has been thoughtfully constructed using local materials, set in a haven of manicured lawns and fragrant almond blossom, it is easy to understand the Arabic meaning behind the hotel's name, 'House of Dreams'. As an active member of its Berber village community, Dar Ahlam purchases seasonal, largely vegetarian ingredients from local souks, including pomegranate vinegar, date caramel, tall herb grass honey, and argan oil, as well as from women's associations in nearby villages (the retired gardener still sells his vegetables to the hotel kitchen).
Days at Dar Ahlam are shaped around ultra-personalised experiences which immerse guests in Berber culture, from sleeping beneath the stars in a traditional tent, sunrise tea ceremonies in the Sahara, to locally-led treks into the Valley of Roses, and visits to hilltop villages which date back to the 12th century. The historical houses of the families who welcome Dar Ahlam guests into their homes are refurbished and restored by the hotel to protect the buildings' traditional features, which also improves the living conditions for the residents. Dar Ahlam runs the Memory Road project in southern Morocco in partnership with the Global Heritage Fund to renovate entire, abandoned villages and bring them back to life for the community and preserve the Berber way of life for generations to come.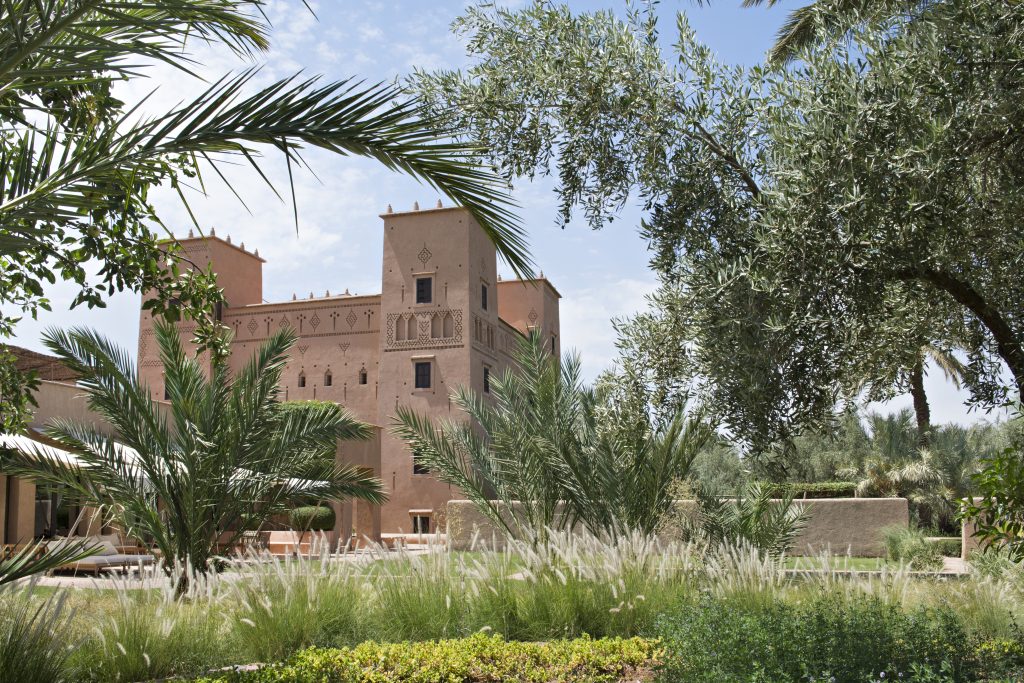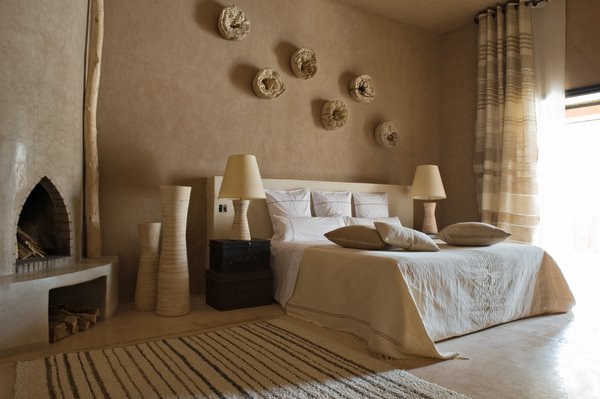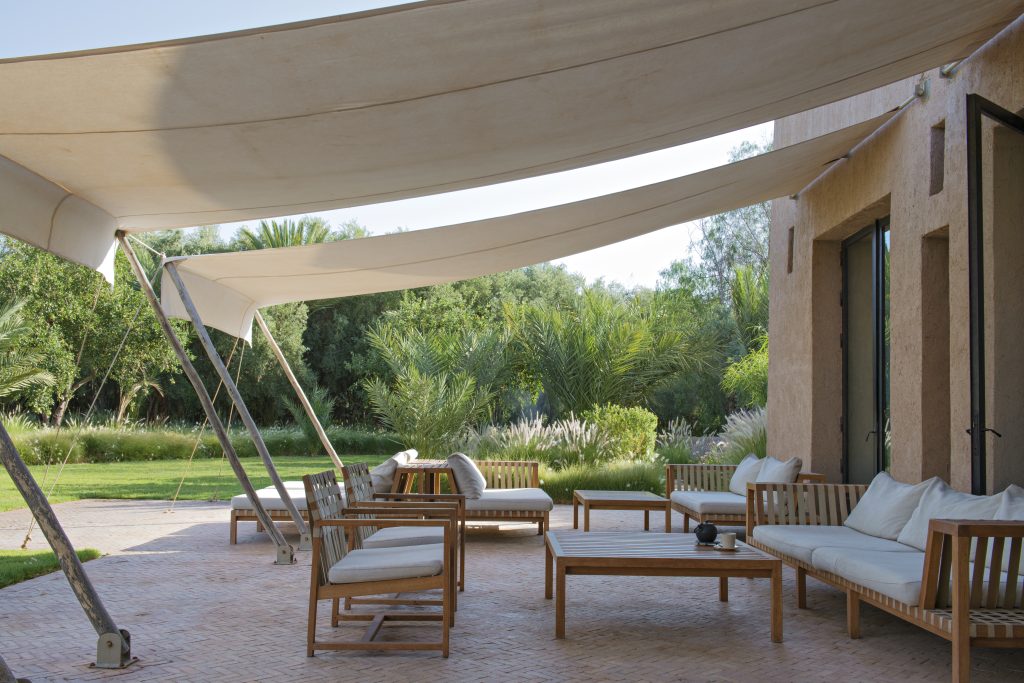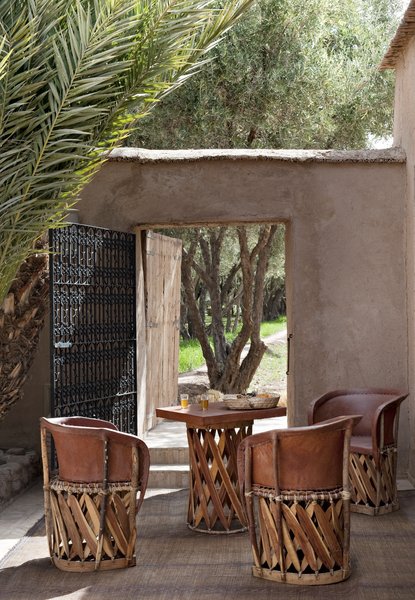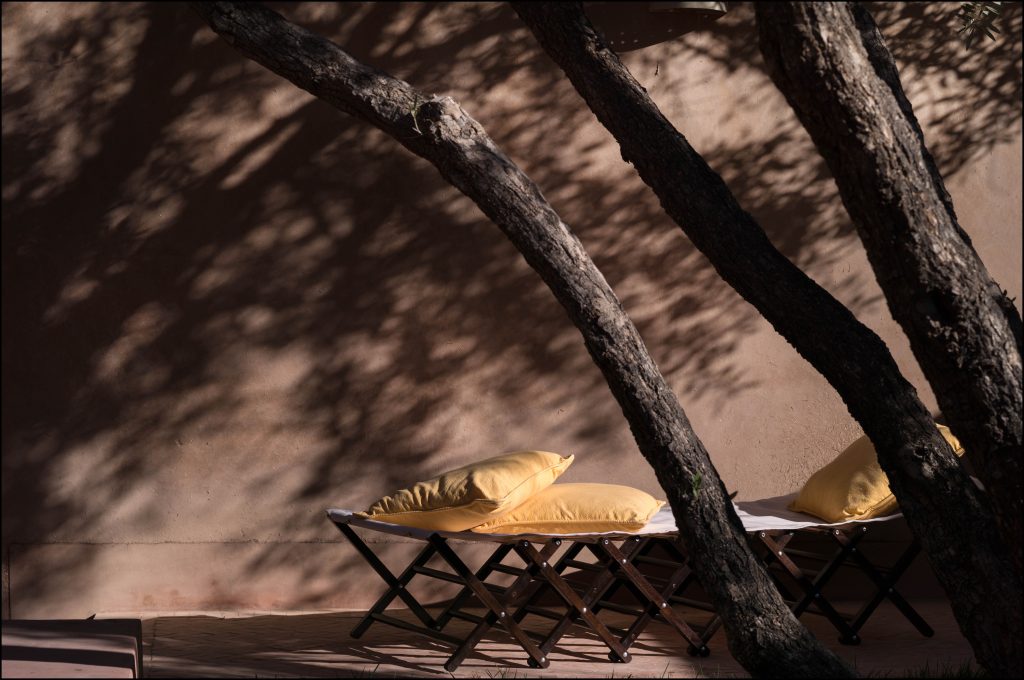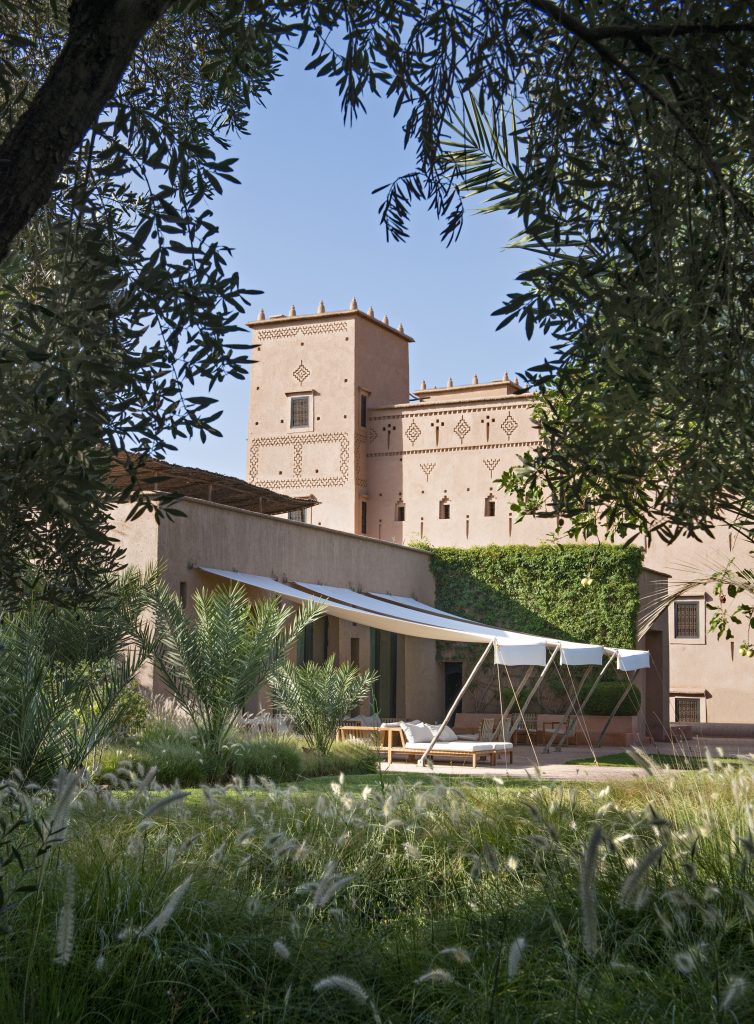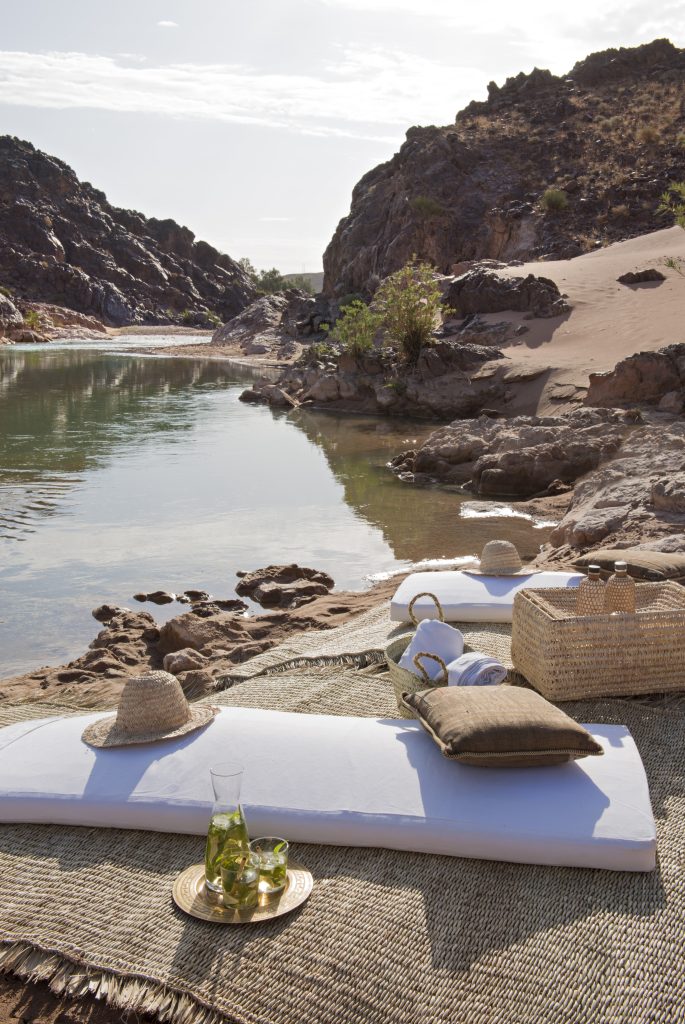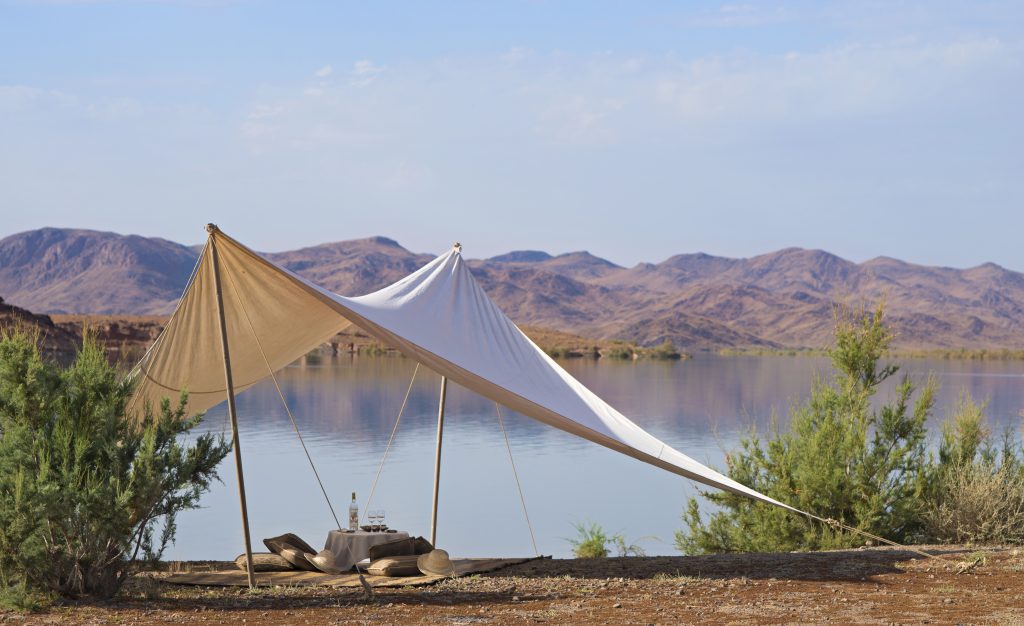 5. Paradise Cove Boutique Hotel, Anse La Raie – Mauritius
A tropical hideaway overlooking a natural lagoon on the northern coast of Mauritius, Paradise Cove Boutique Hotel is a tranquil as its name suggests. As an active contributor towards the Marine Discovery Centre in Anse-la-Raie, Paradise Cove is dedicated to the protection of the surrounding waters and sharing marine best practices for visitors through educational activities, including regular beach clean-ups and glass-bottom boat tours at the local Voluntary Marine Conservation Area.
Guests are encouraged to download the Paradise Cove geolocation app pre-arrival which will give them to discover off-the-beaten-track Mauritius during their stay. From private pirogue (traditional canoe) island-hopping expeditions with a local sea operator, complimentary excursions to nearby Cap Malheureux, a traditional fishing village, and cycling tours through tropical gardens and sugar cane fields, to Mauritian cooking classes which make use of organic ingredients and include a local recipe to take home, the list of locally run activities is endless. Return to your light-flooded room where you'll find wooden dice with energy-saving eco tips, just one of the many ideas implemented by the resort's full-time 'sustainability champion' who works with the group's 'green' staff on ongoing projects, tracking progress in a detailed sustainability report.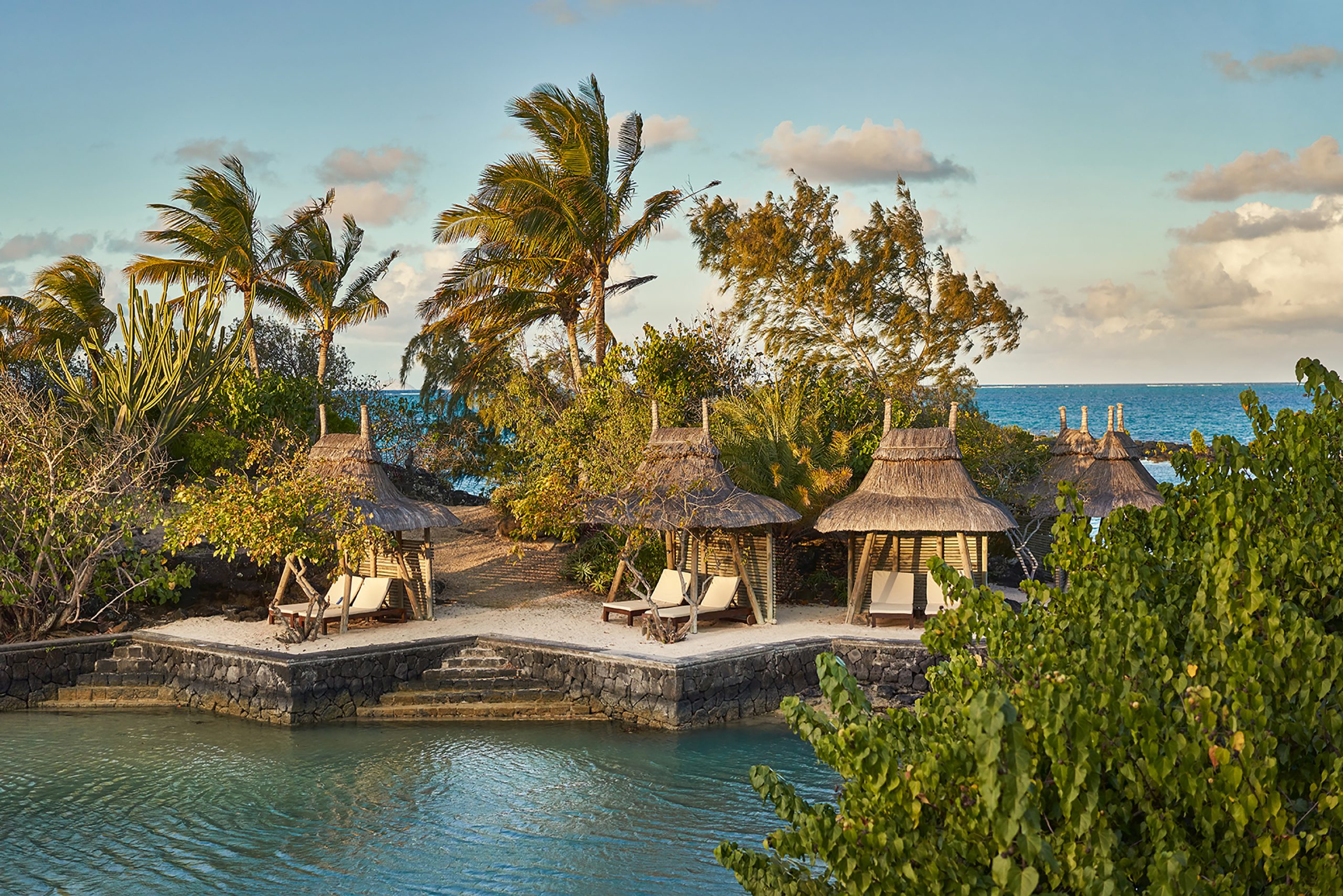 Unearth the rest of the Considerate Collection by browsing and booking the world's pioneering positive-impact properties.