D

og owners looking to bed down in the Cotswolds should follow their nose to Dormy House Hotel, says Luke Abrahams and his luxury-loving canine companion, Hugo. The discerning duo walked and dined their way around the Farncombe Estate, enjoying a quintessentially English escape to the country.
The lowdown
Laid-back country chic doesn't really get much better than this stone farmhouse in the Cotswolds. With great long walks, plenty of green space, and lots and lots of fresh air, Dormy House is dog-friendly to a tee: prime weekend Instagram pup retreat material, with limitless treats included.
Set the scene…
It's all very Sleepy Hollow (minus the headless horseman). Think remote escape bordered by a chocolate box village – the Provençal Broadway – and a giant golf course flecked by great big misty woods and endless, leafy green pastures. It's all part of the much isolated, and very walkable, grand Farncombe Estate, so if you are really looking to brush off those dusty cerebral cobwebs with your pooches, this is where you go to do it.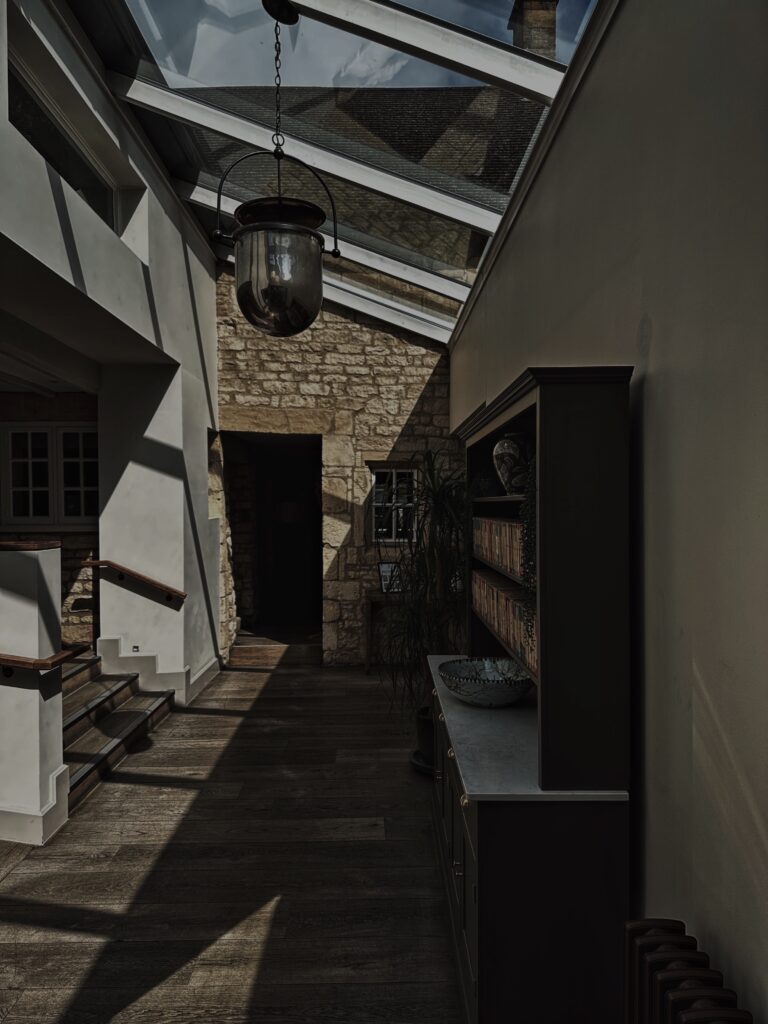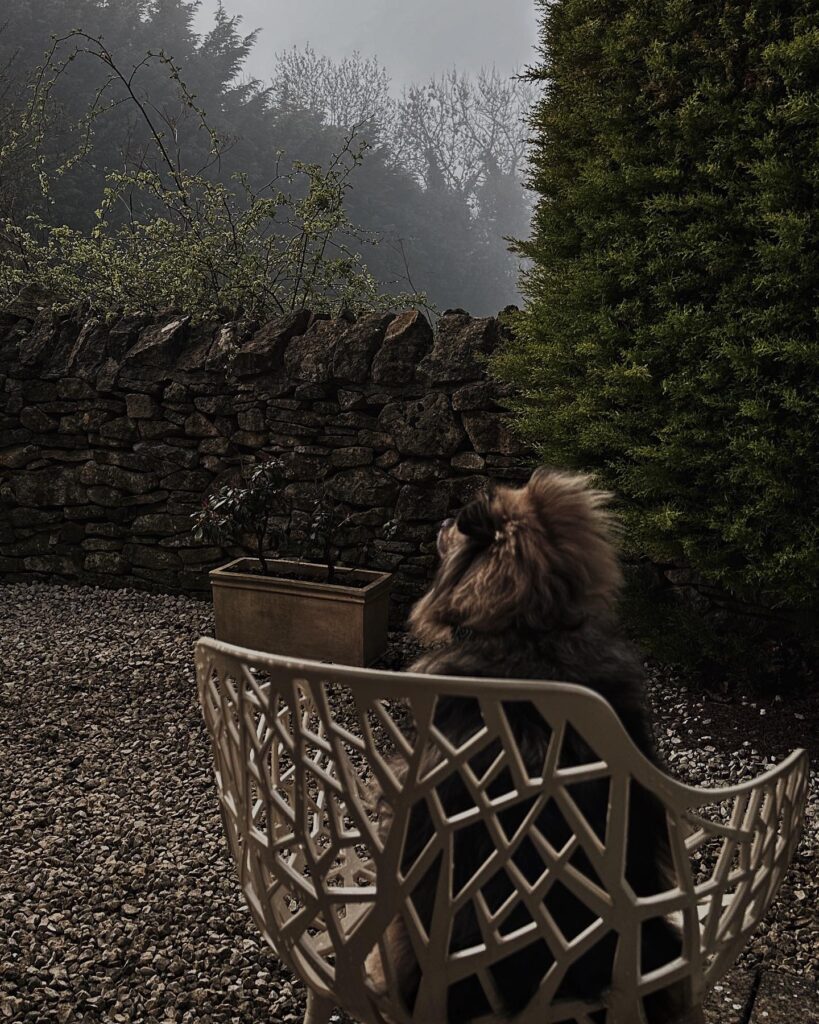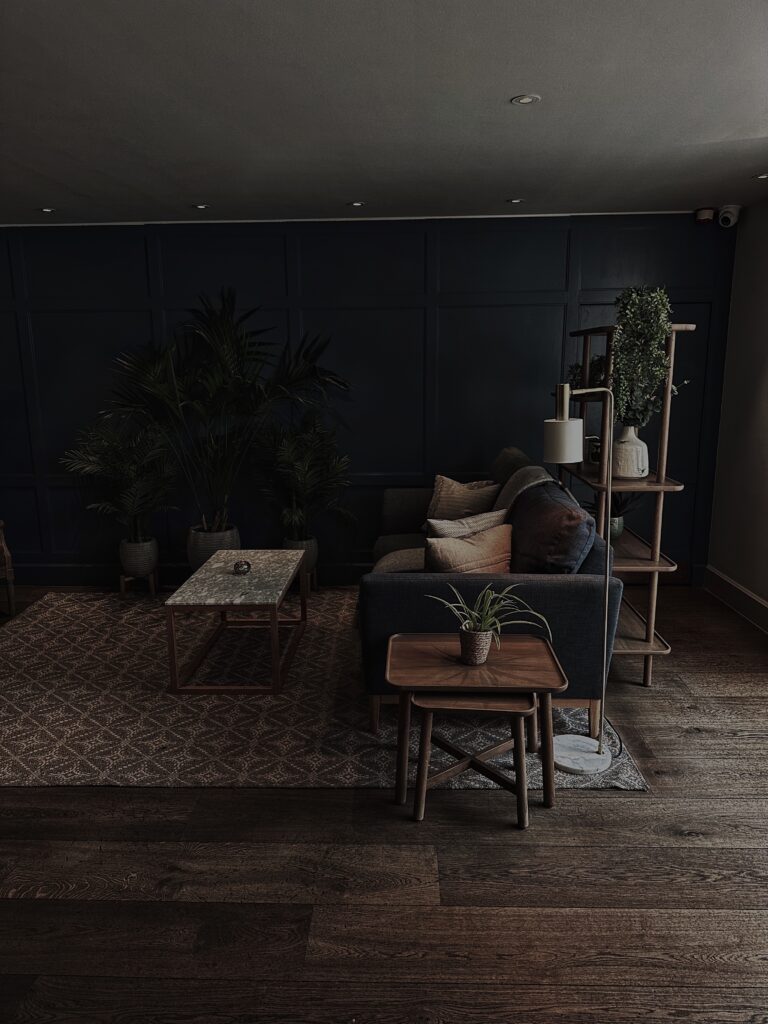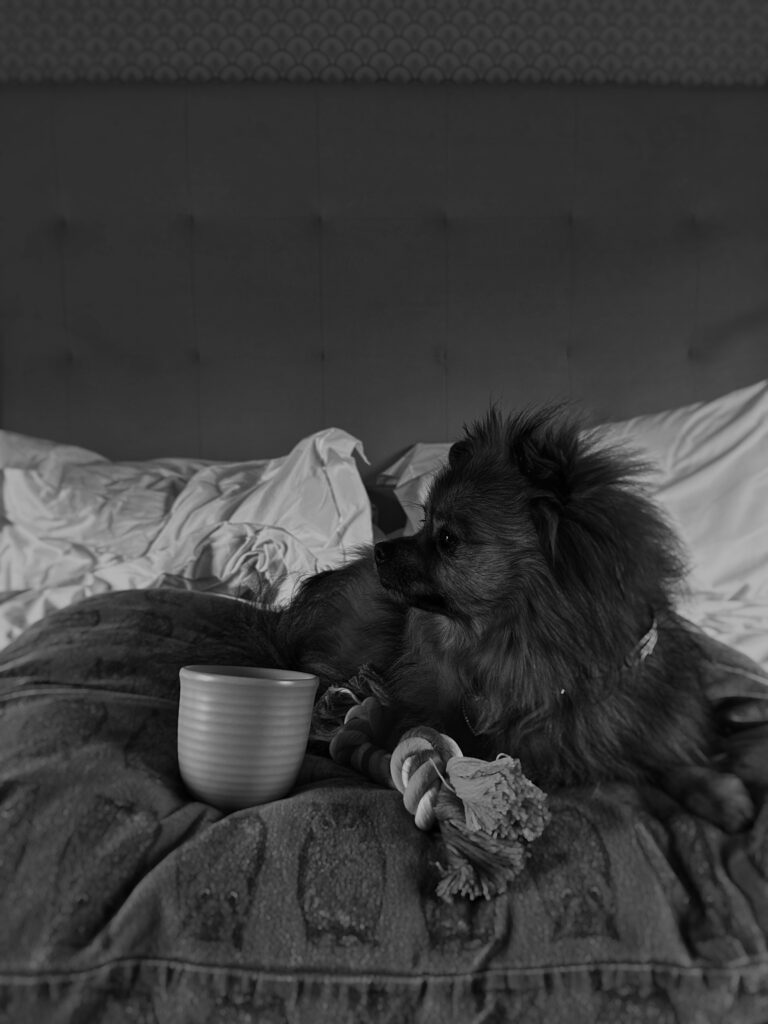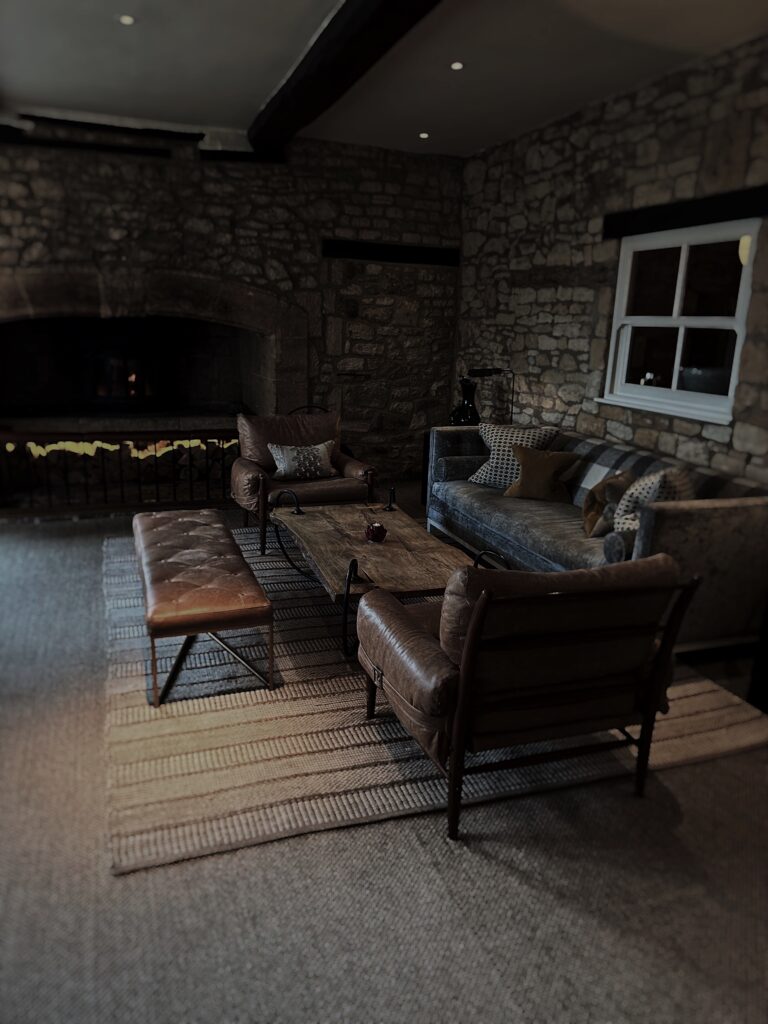 Photographs by Luke Abrahams
Style points?
The ethos of the place hits you as soon as you blast through the doors. Huge fireplace; snug games room; hygge-ish reception room; and stately spa all scream Scandi chill, a nod to the times as well as to the Nordic roots of the Sorensen family who own the estate. The core of the place is the 17th century farmhouse where flagstone floors, potted palms, sexy furnishings and clean lines run riot. Yes, it's all very Insta-friendly and you'll be able to 'gram your pup in virtually every spot bar the spa (sorry, humans only).
Tell us about the rooms…
Doggies one-year-and-over can catch a kip in any of the Danish Court rooms, including Rose Cottage, along with the Courtyard Suites and Comfy Rooms (pictured below). Think king beds, cosy couches and a tub with a garden view. The set-up is all very neutral (lots of whites with the odd splash of colour) and your pup will get their own bed, towel, water bowl and welcome treat – my little Hugo got a new toy which he devoured in minutes. It's not as 'wow' as the other suites in the main farmhouse, but to your puppy, it's five-star paw-luxe at its finest.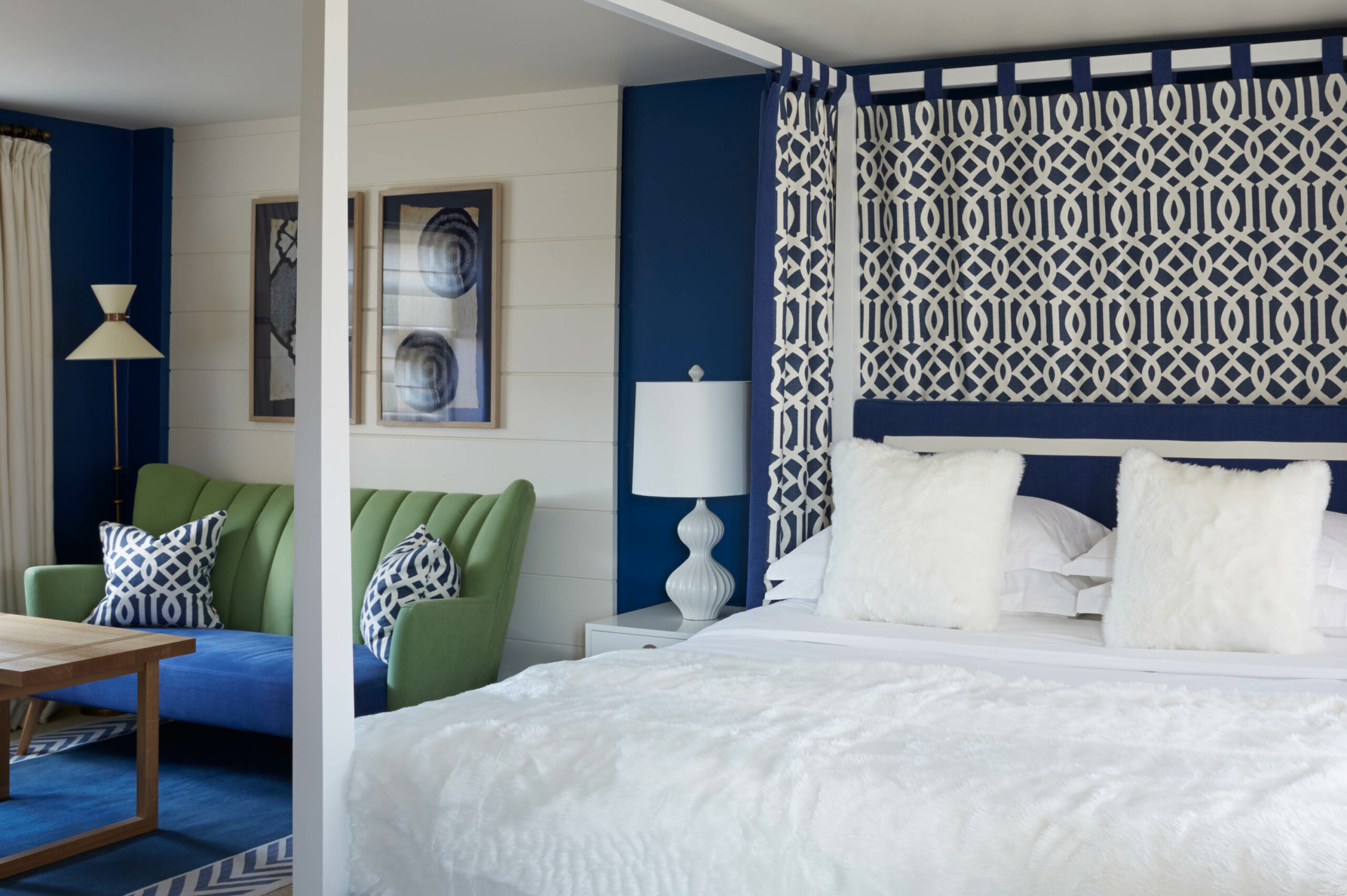 The food and drink?
Human food is lush, and even if you aren't staying, it's well worth checking out if you are just passing through. The star of the show is Mo, an interactive dining experience where the hotel chefs wine, dine and impress with their culinary skills. Young chef Sky, the foodie whizz of the night, dazzled with a creative soirée of dishes on the eight-course adults-only tasting menu. It's all very eco-friendly with locally sourced meats, veggies and herbs plucked straight from the garden. As it's all seasonal, the menu changes often, but expect anything from tasty beef to lamb and some rather knockout asparagus numbers.
Dogs can join in on the foodie action in The Shed at breakfast where they will be given their own doggy bowl – filled with your scraps, naturally.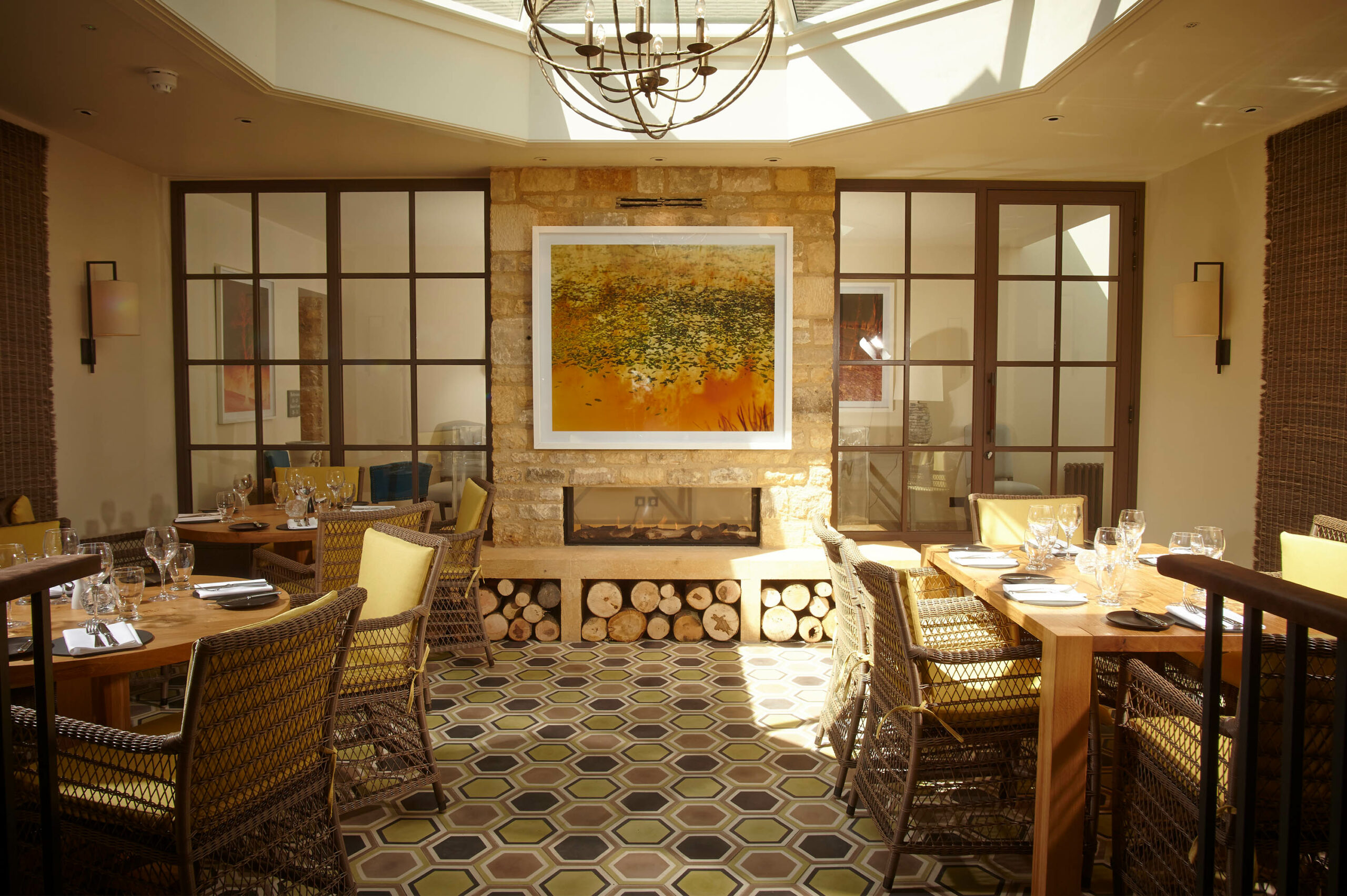 Anything else to note?
The place is very much off the beaten track. While it's easy to get to by car, urbanites travelling here by train should make a real long weekend of it and explore all the fruits of the Cotswolds to make the journey that little more worthwhile. The concierge team is clued up on all the must-sees, so it's worth planning your itinerary in advance of your stay so you and your pups can get the most out of your rural escape.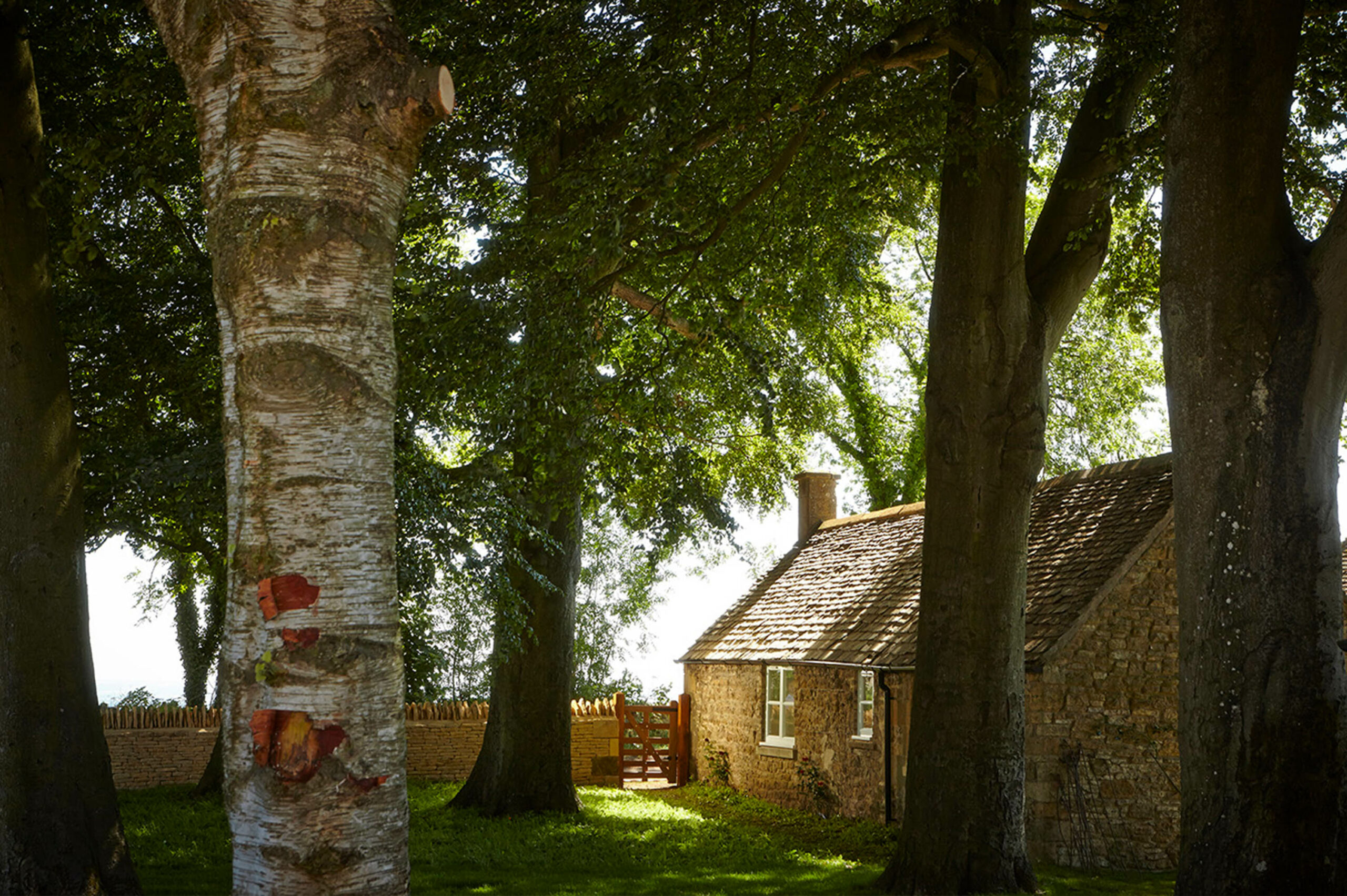 Luke Abrahams is a London-based freelance journalist specialising in news, luxury lifestyle, and travel features. Luke was previously the Features Social Media Editor at the London Evening Standard. His work has appeared in more than 25 UK and US publications, including British Vogue, Harper's Bazaar, Elle, The Times, Town & Country, The Telegraph, Condé Nast Traveller, Time Out, House & Garden, Suitcase, Elite Traveler, Insider, and more.