Words by Gina Jackson
M

alaysia continues to be a long-haul love affair for Gina Jackson, who would take annual trips to her mother's homeland and still favours this far-flung paradise for family holidays. Here, the travel writer and author explores where to stay and play in Malaysia.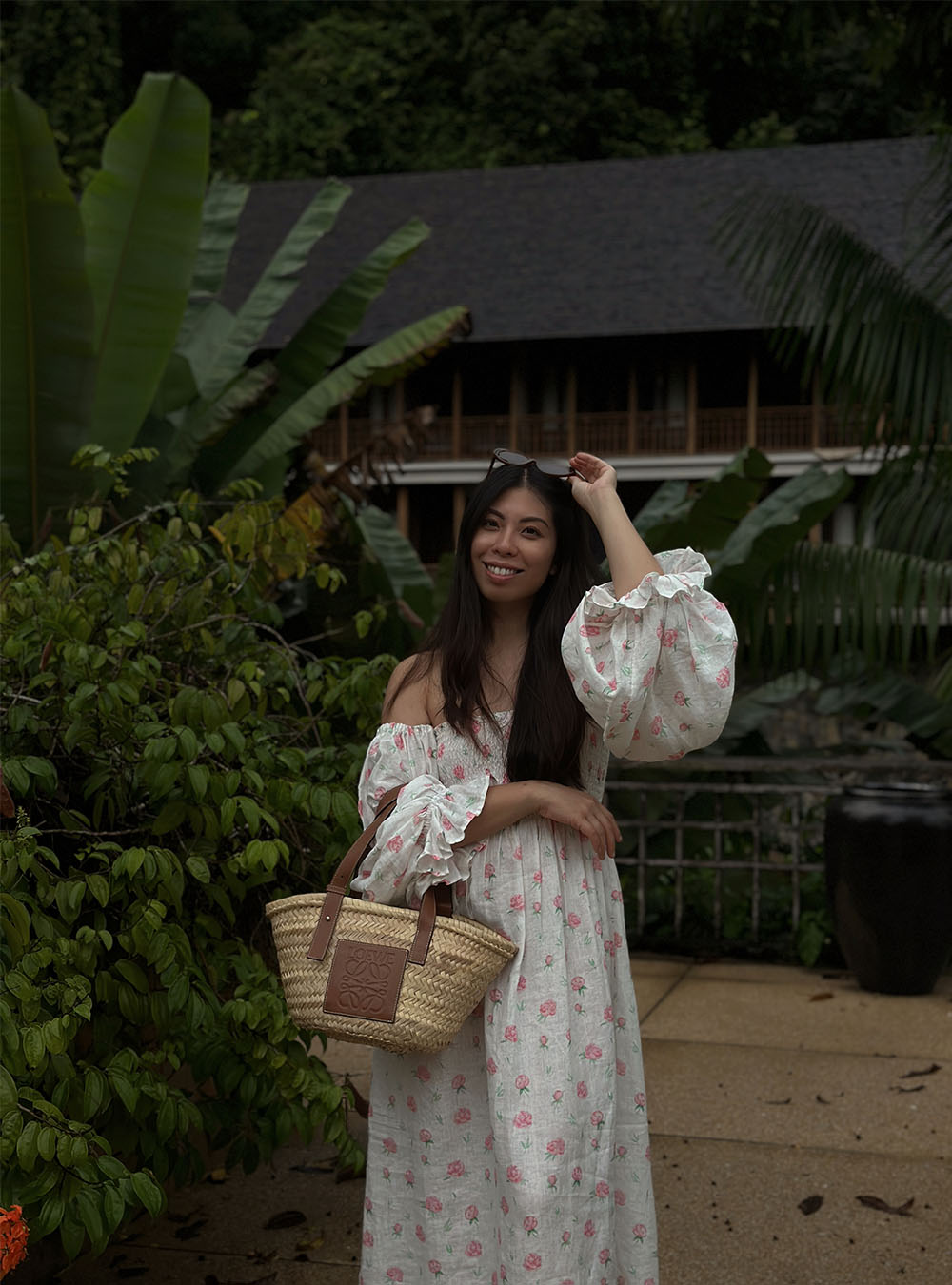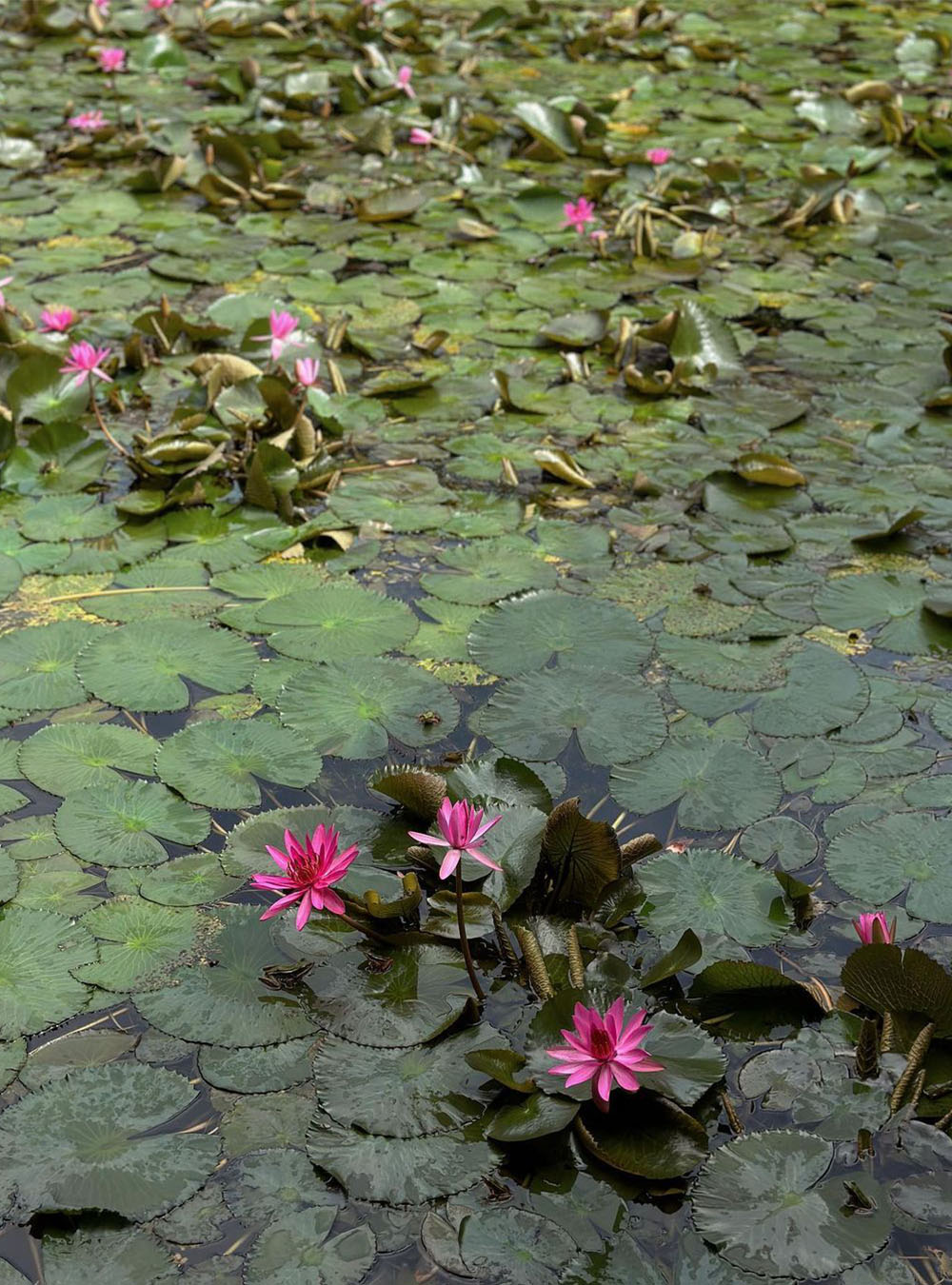 Photographs by Gina Jackson
Often overlooked in favour of neighbouring Thailand or skipped over by backpackers on their way to Bali and Vietnam, Malaysia is a tropical melting pot of undiscovered beauty. From picture-postcard beaches to dense rainforests buzzing with wildlife, there's plenty for nature lovers to explore – while its cities are an intoxicating patchwork of colonial history blended with local Malay, Chinese, and Indian influences. Below, we've rounded up five must-visit destinations across the country, encompassing blissful beach resorts, city breaks, and countryside escapes – along with where to stay along the way.
1. Else Kuala Lumpur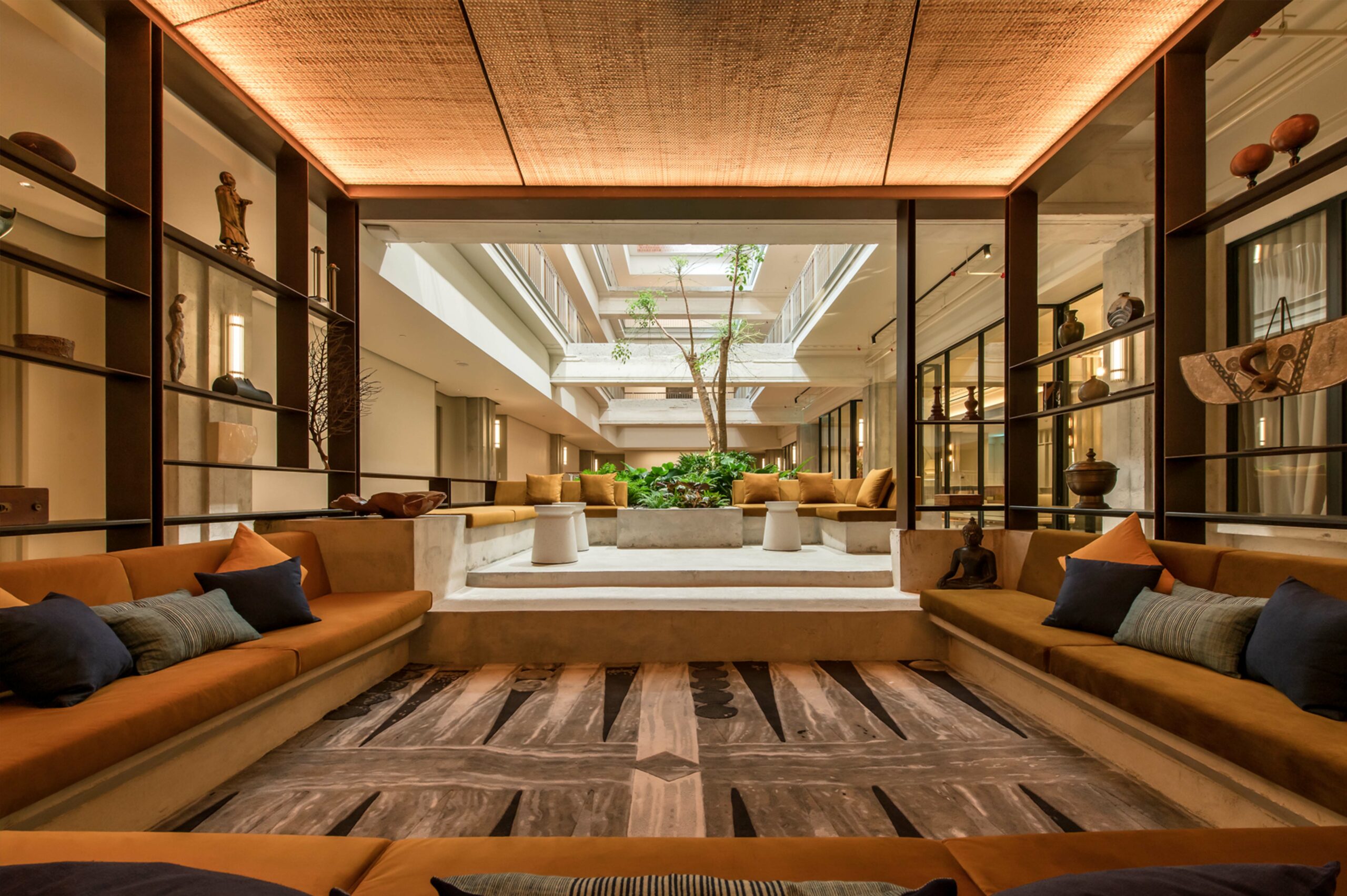 A stopover in Malaysia's capital is a natural starting point, and while the heart of the city might seem like an unlikely location for a wellness hotel, Else Kuala Lumpur provides a serene sanctuary for travellers just minutes from famous Petaling Street. Perfectly poised amid the bustle of Kuala Lumpur's Chinatown and housed in the iconic Lee Rubber building dating back to the 1930s, expect slick bedrooms in muted colour palettes, which immediately envelop guests into an oasis of calm and encourage a slower pace. After laps in the infinity pool, venture out to sample local cuisine from the surrounding street hawkers before rolling yourself home to sleep – or head to the buzzy open-plan bar and restaurant Raw Kitchen Hall for a nightcap.
2. Pangkor Laut Resort
A tiny private island on Malaysia's western coast, Pangkor Laut Resort guarantees plenty of seclusion if you've set your sights on a beach holiday. White sand beaches stretch endlessly into the distance and encircle the perimeter of the island, providing plenty of space for guests to sprawl out across the resort.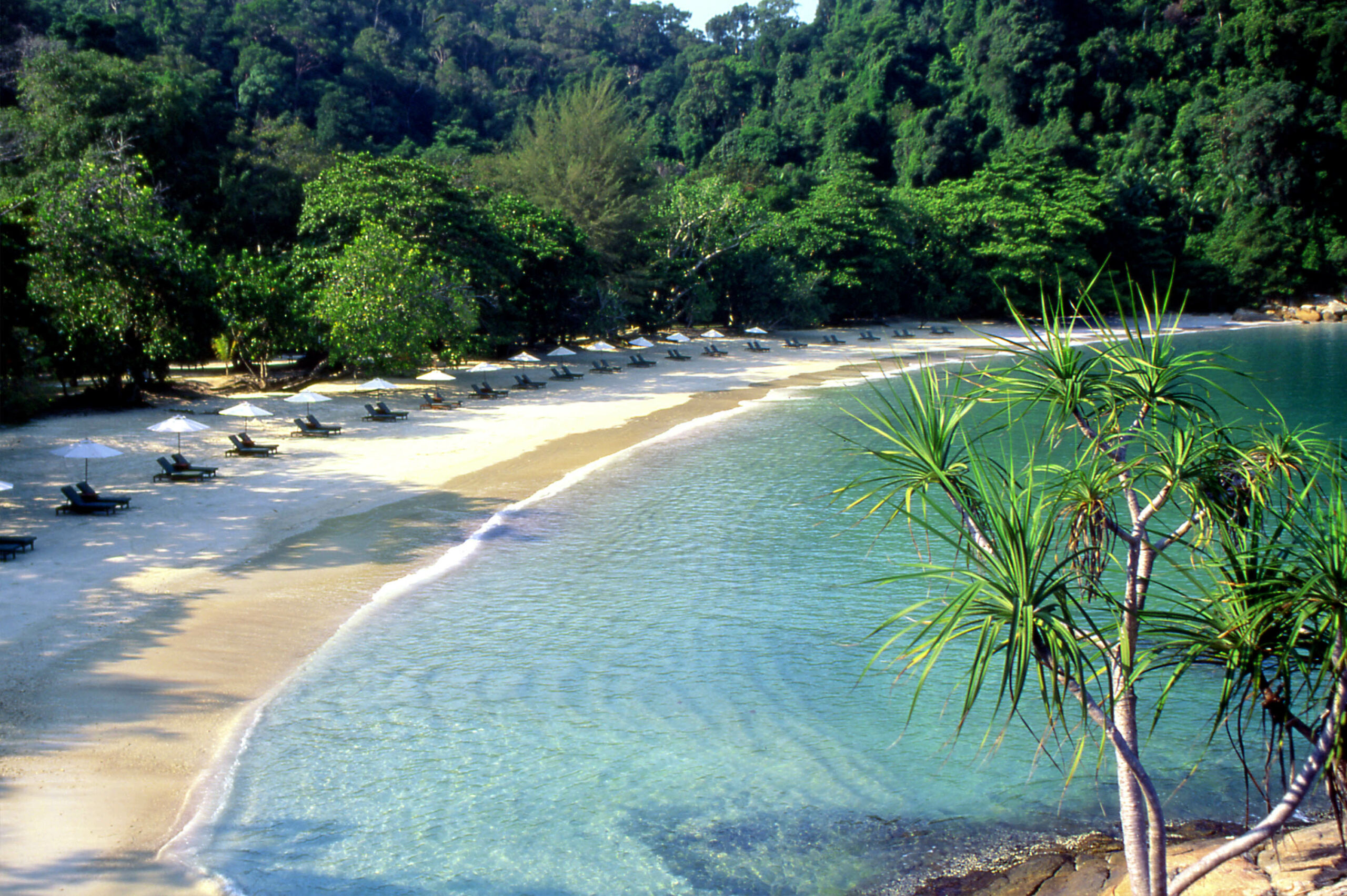 Tranquil villas are dotted above the turquoise sea or nestled among lush gardens and hilltops – and while guests quibble over which location is their favourite, all can agree that a trip to the hotel spa is an indisputable necessity. Touted as one of the best spa retreats in the world, holistic treatments here often last hours and include a multitude of unique experiences, from Chinese foot pounding to a circuit among the traditional Malay baths, ensuring that you'll depart the island feeling entirely renewed.
3. The Majestic Malacca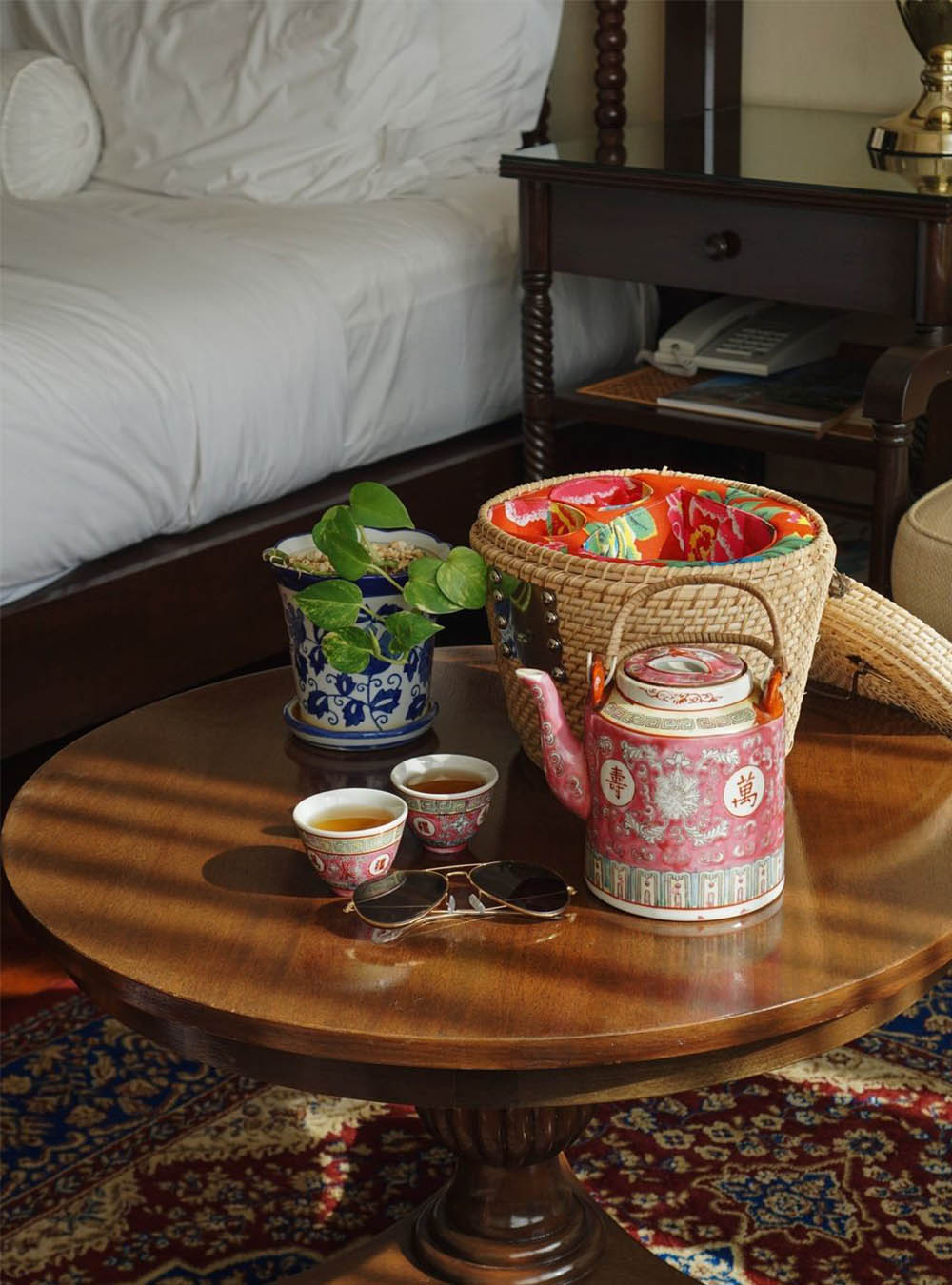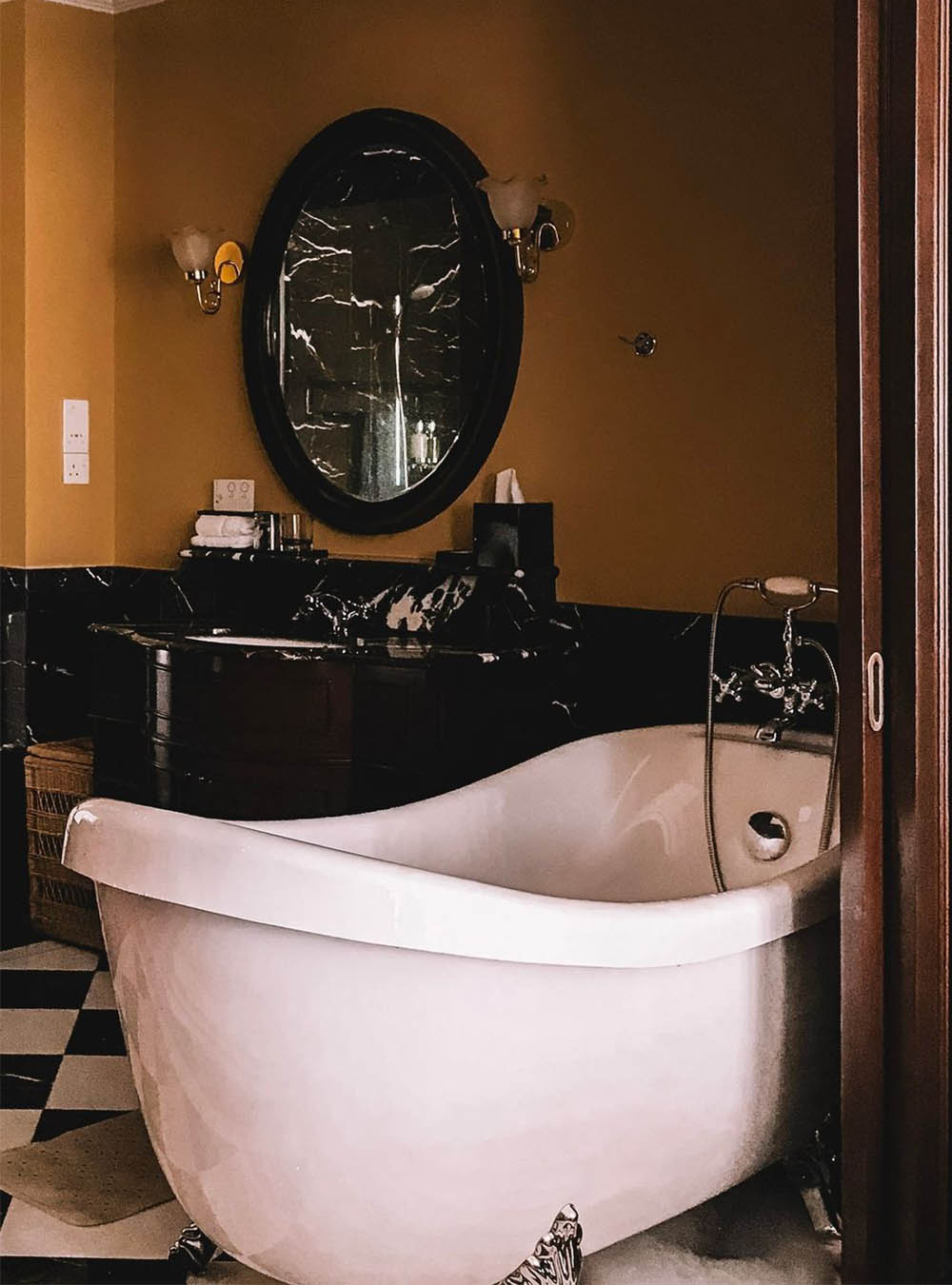 One of Malaysia's most intriguing destinations, Malacca is a UNESCO World Heritage City in itself, influenced by various periods of Portuguese, Dutch and English colonial rule. After exhausting the Baba Nyonya Heritage Museum and filling your belly at the hawker stalls along Jonker Street, make sure to pay a visit to A Famosa and St Paul's Church, both fascinating relics of Portuguese architecture, and some of the oldest surviving examples of European architecture in southeast Asia. Stay the night at The Majestic, which lives up to its name: this grand colonial mansion effortlessly blends elements of Western and Eastern design, boasting sumptuous four posters and deep clawfoot bathtubs in each of its bedrooms.
4. Cameron Highlands Resort, Pahang
For those looking to immerse themselves in nature, a stopover in Malaysia's tea country is a must. The undulating landscape of Cameron Highlands encompasses a myriad of vegetable farms, jungle trails, and scenic waterfalls to explore, alongside tea plantations that ripple endlessly into the distance.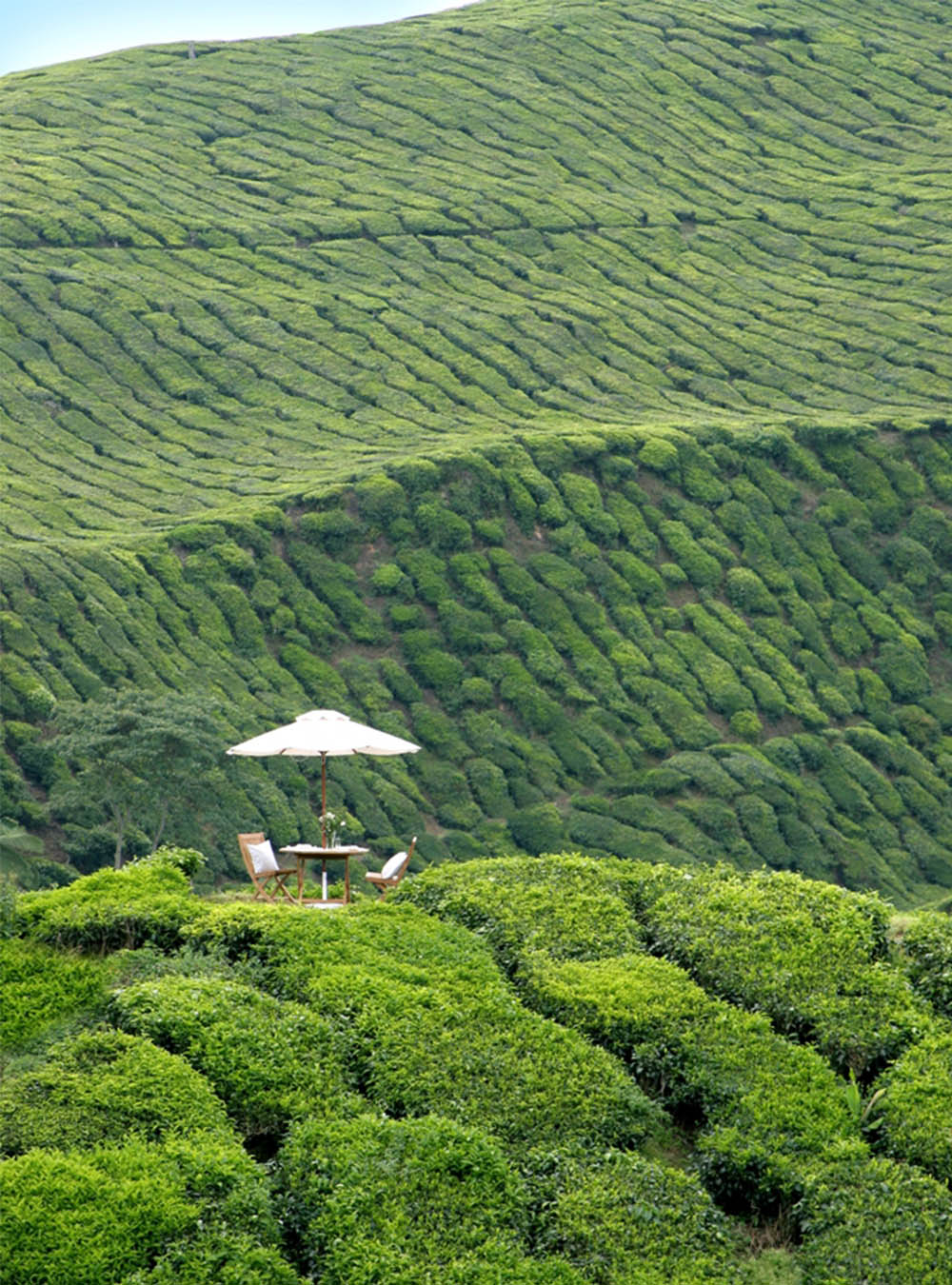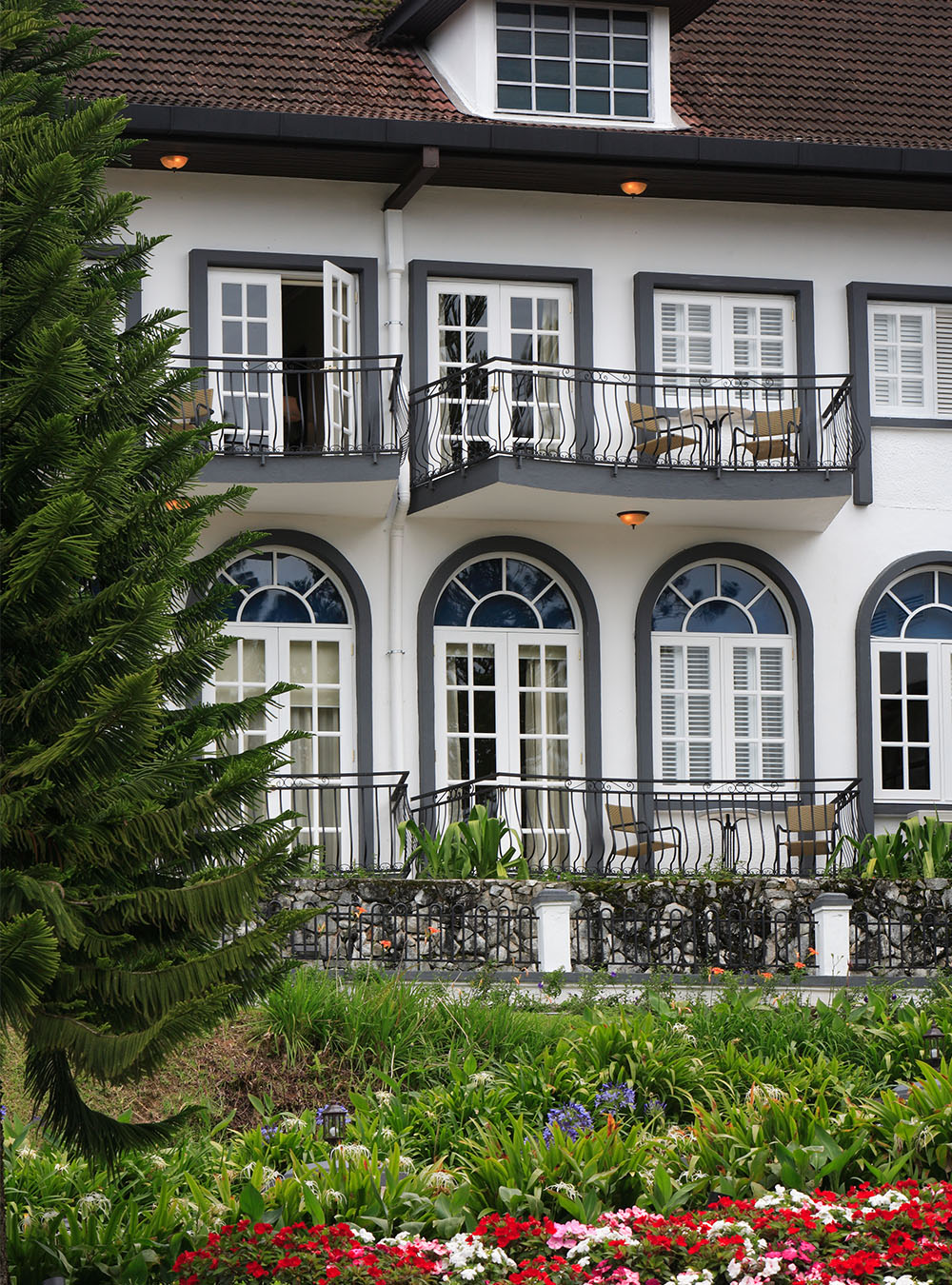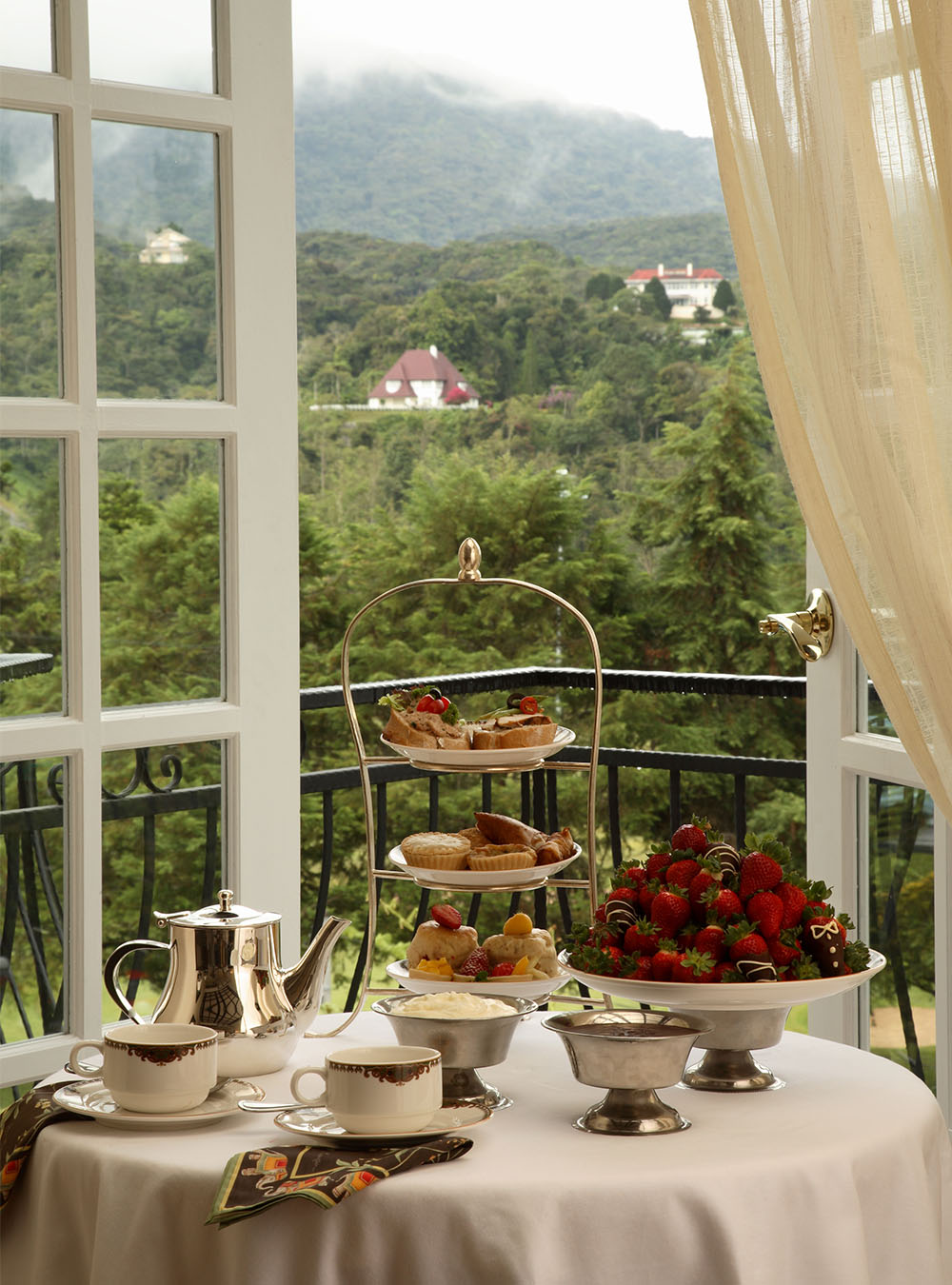 Check into the luxurious Cameron Highlands Resort, an elegant colonial building nestled amidst the greenery, where suites are a mélange of Jim Thompson silks and canopied four posters. Guests are pampered with jungle-inspired spa treatments, and are invited to indulge in traditional English afternoon tea with a Malaysian twist – for keen golfers, the 18-hole course here is set among the hilltops, and provides a welcome challenge.
5. The Danna Langkawi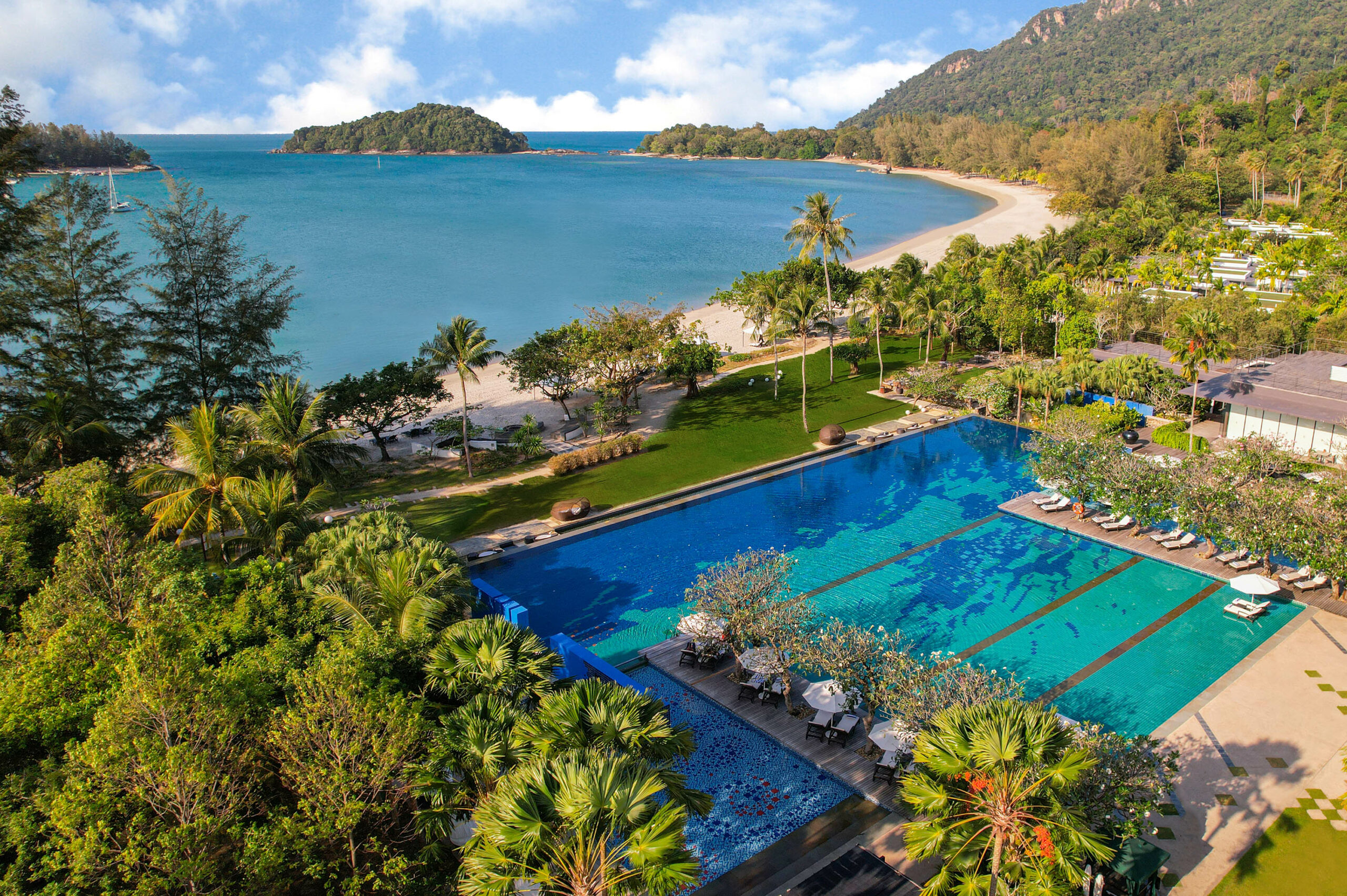 Part of an archipelago close to the Thai border, Langkawi's largest and namesake island is one of the country's most popular beach paradises among locals and tourists alike – and it's easy to see why. Tropical rainforest and sandy coastlines are two of the island's best offerings, along with a wealth of luxury resorts, including Mediterranean-inspired The Danna. Park yourself under the palms next to the spectacular three-tiered infinity pool overlooking the Andaman Sea, or for the ultimate sleepover, check into one of the hotel's generous beach villas – each of which boast their own private pool.
Gina Jackson is a London-based travel writer, photographer, and the author of two books: British Boutique Hotels and London Hotels, both published by Hoxton Mini Press. Often found in far-flung destinations seeking out boutique hotels around the globe, you'll find honest reviews and travel tips on Gina's Instagram.