Words by Adeline Duff | Photography by Kira Turnbull
F

or a getaway that's greener in every sense of the word, intrepid travellers are shunning familiar favourites for the mountains of Slovenia. Adeline Duff recharges her batteries with a nature-immersed stay at tech-free Vila Planinka, swapping screens for pristine green valleys and star-strewn night skies.

On an abnormally muggy Monday in the kick-off to the summertime holiday season, I find myself at the gate in Heathrow Terminal 5 surrounded by rucksack-carrying, hiking boot-clad travellers. On the plane, we're packed in like sardines — naturally, you'd be forgiven for assuming we're heading off to a holiday hot-spot like Italy or Spain. Instead, we're bound for Ljubljana, the capital of Slovenia — and as evidenced by the throngs of brawny travellers chattering excitedly around me about their upcoming cycling plans, the secret about the former Yugoslavian country for outdoor adventurists seems to be out.

Once you touch down in Slovenia and make your way for the mountains, driving through rural hamlets via twisty wooded roads, what strikes you first is how pristine Slovenia is. A respect for nature is the connecting thread that linked the majority of my conversations with each and every one of the locals I met, starting with our driver, who immediately took us to fill our bottles with spring water from the mountains before checking in at our hotel — or rather, our home for the next few days — Vila Planinka.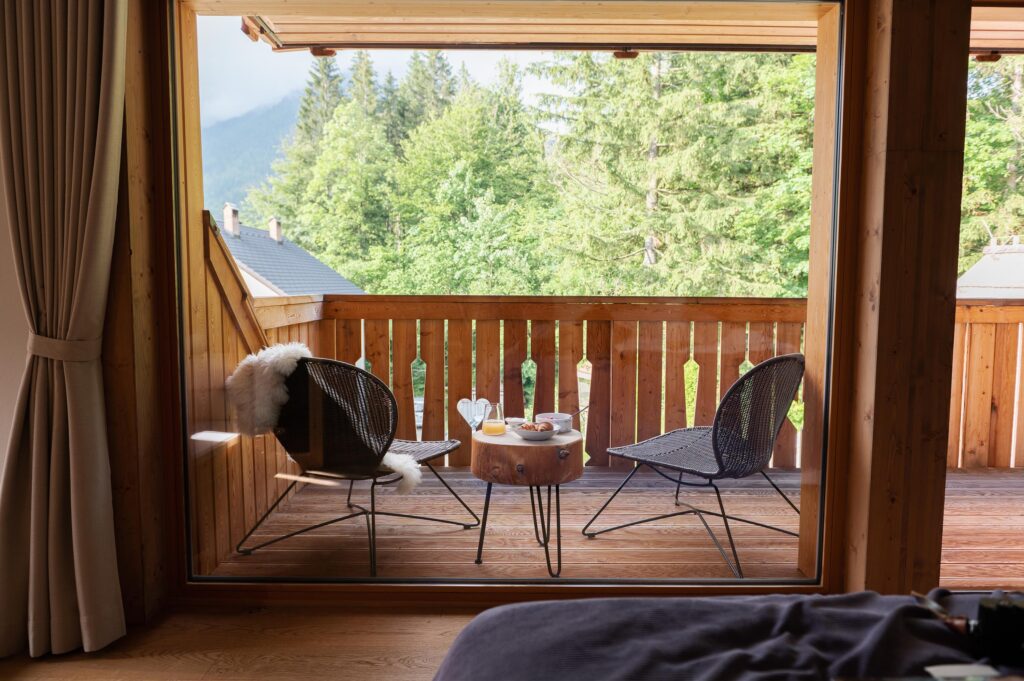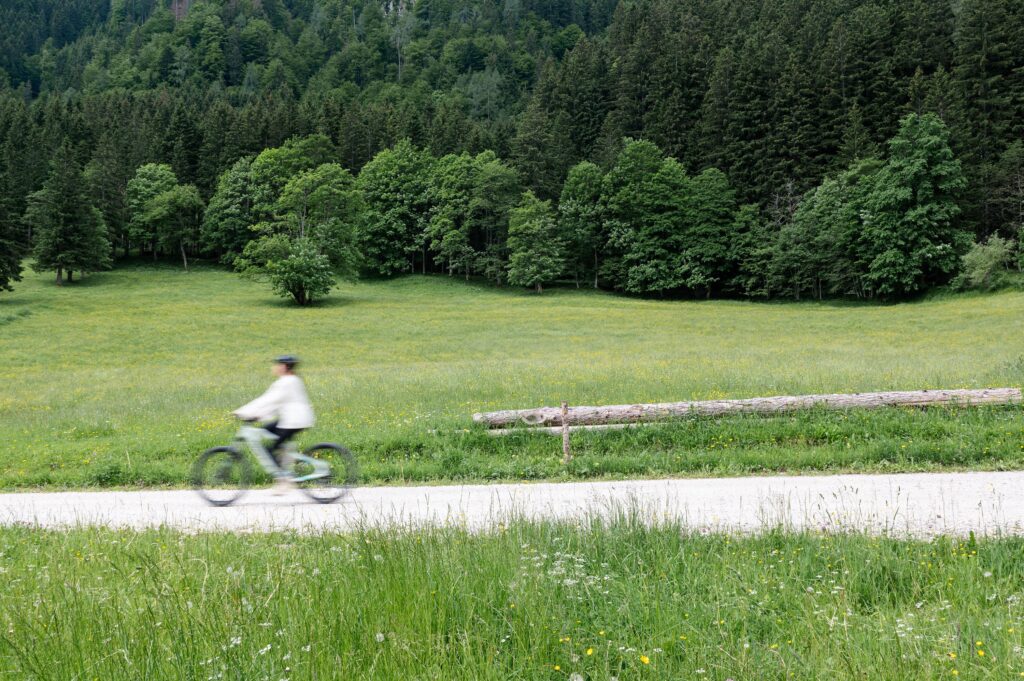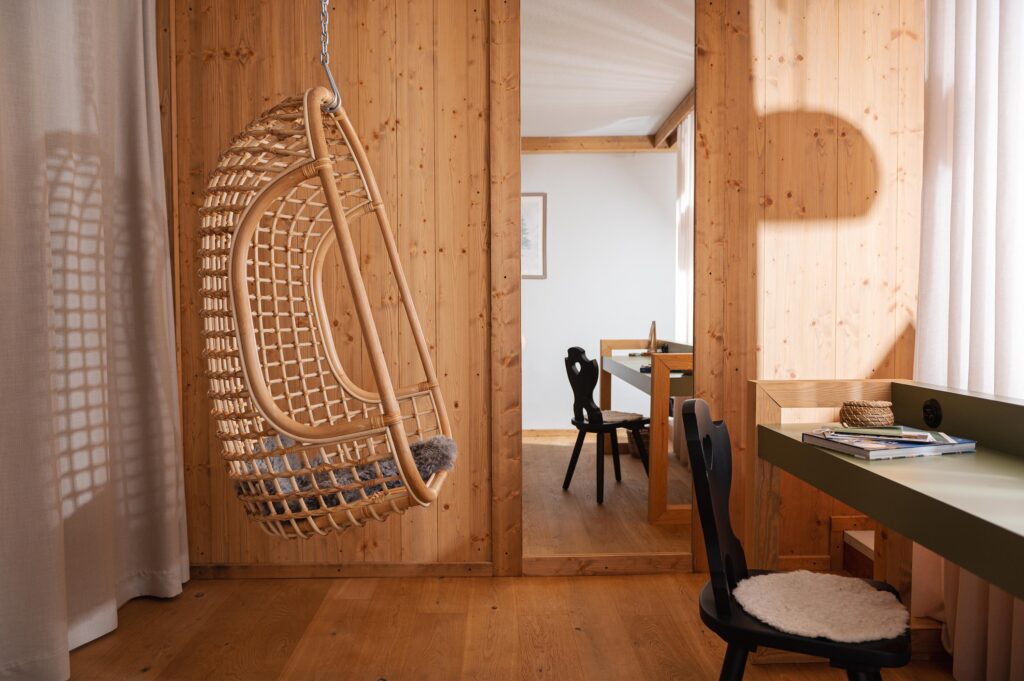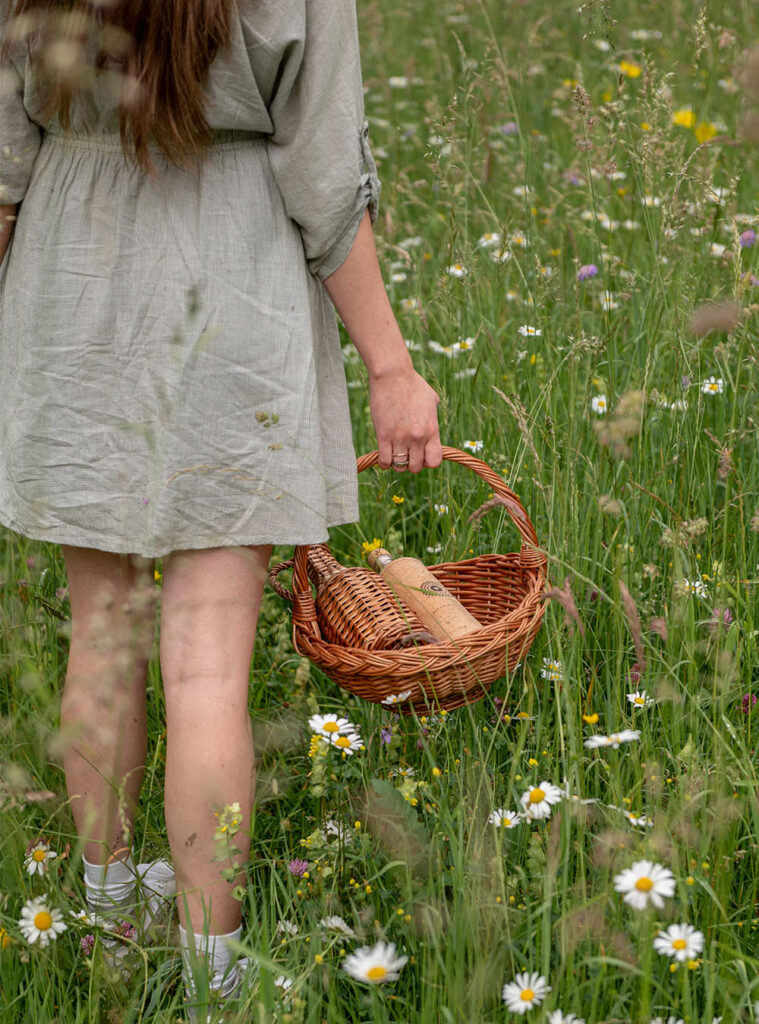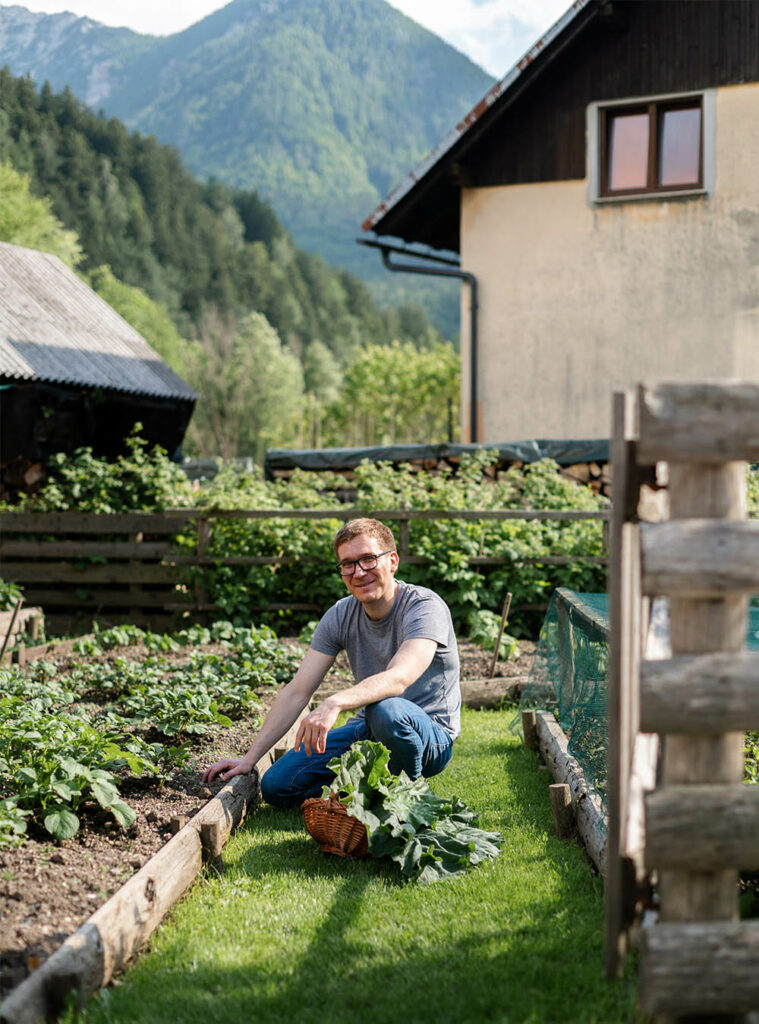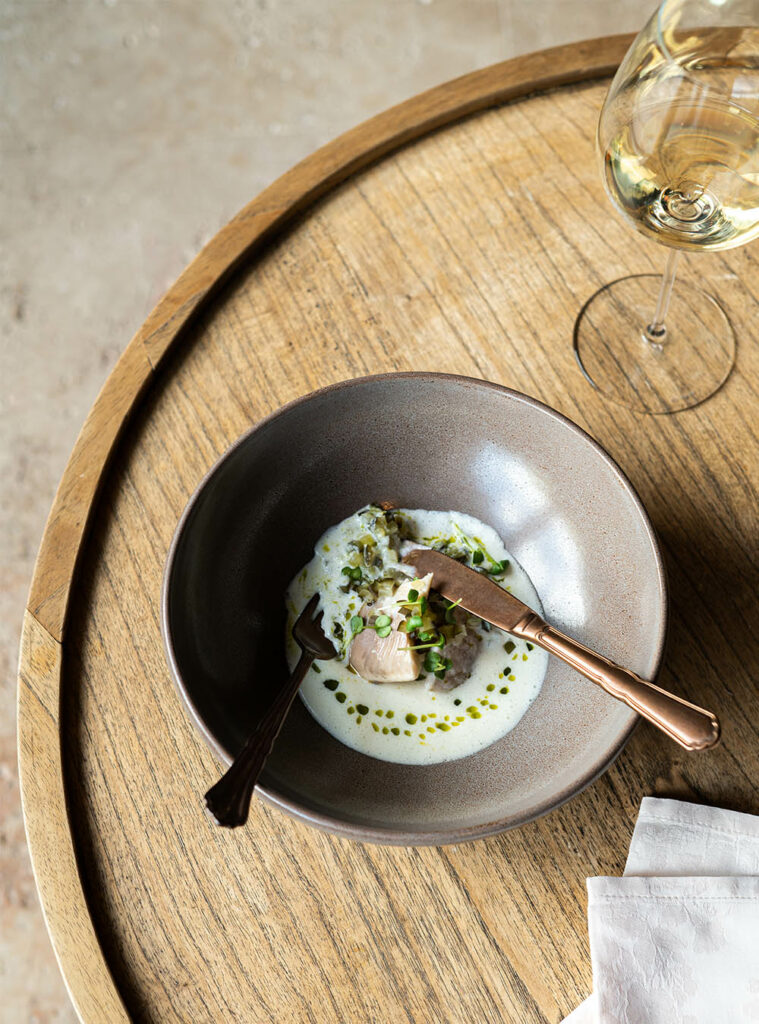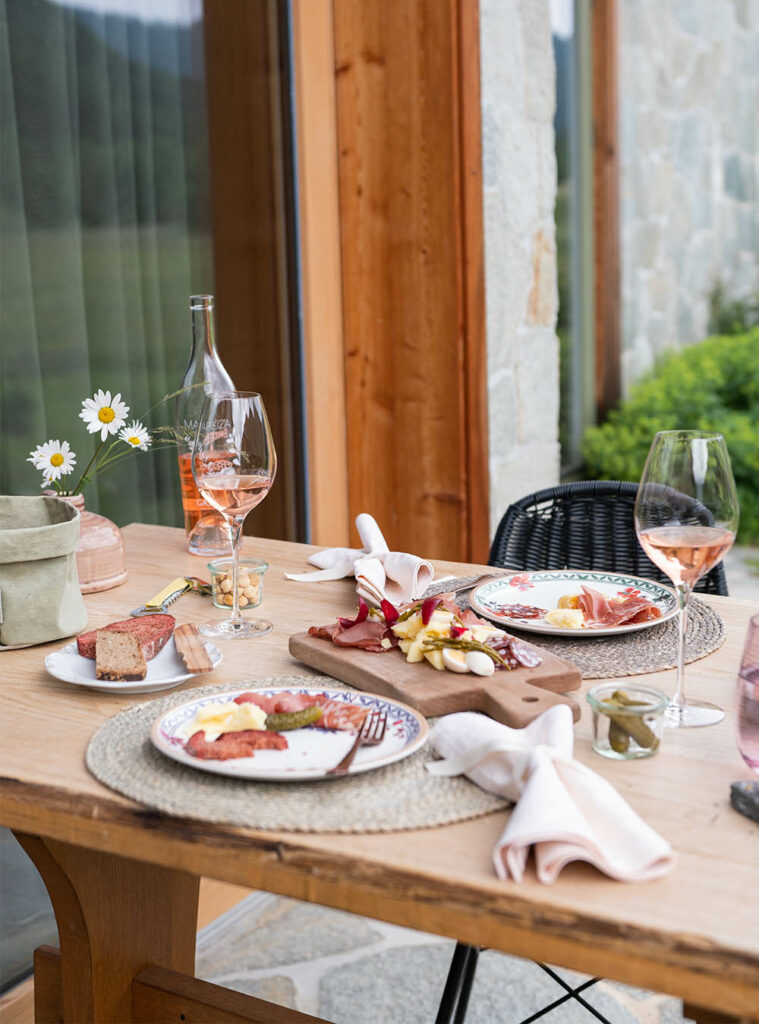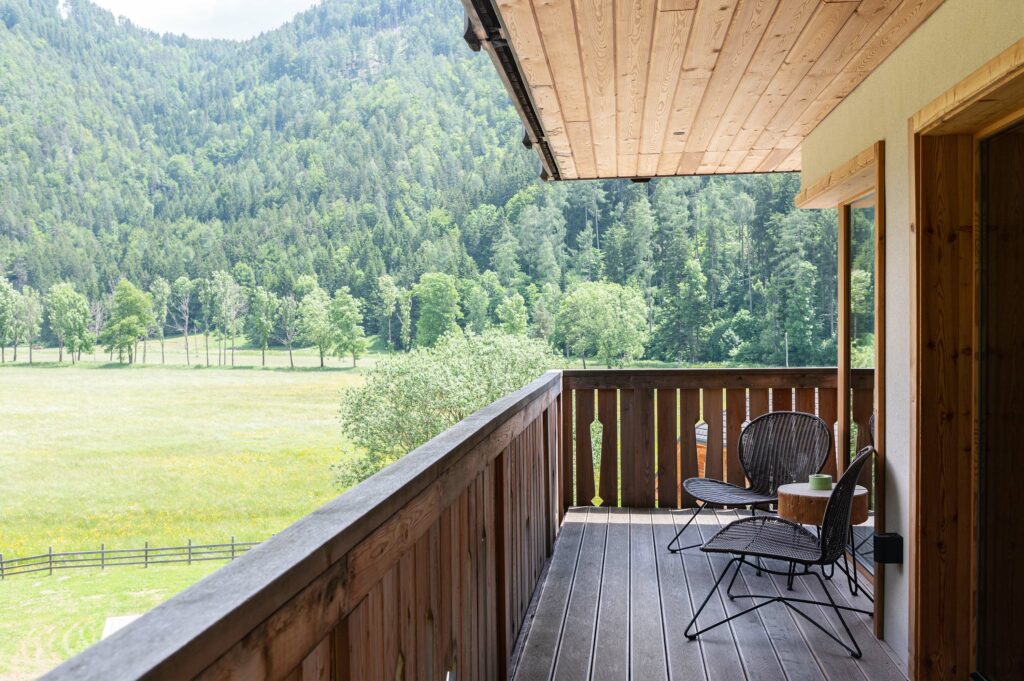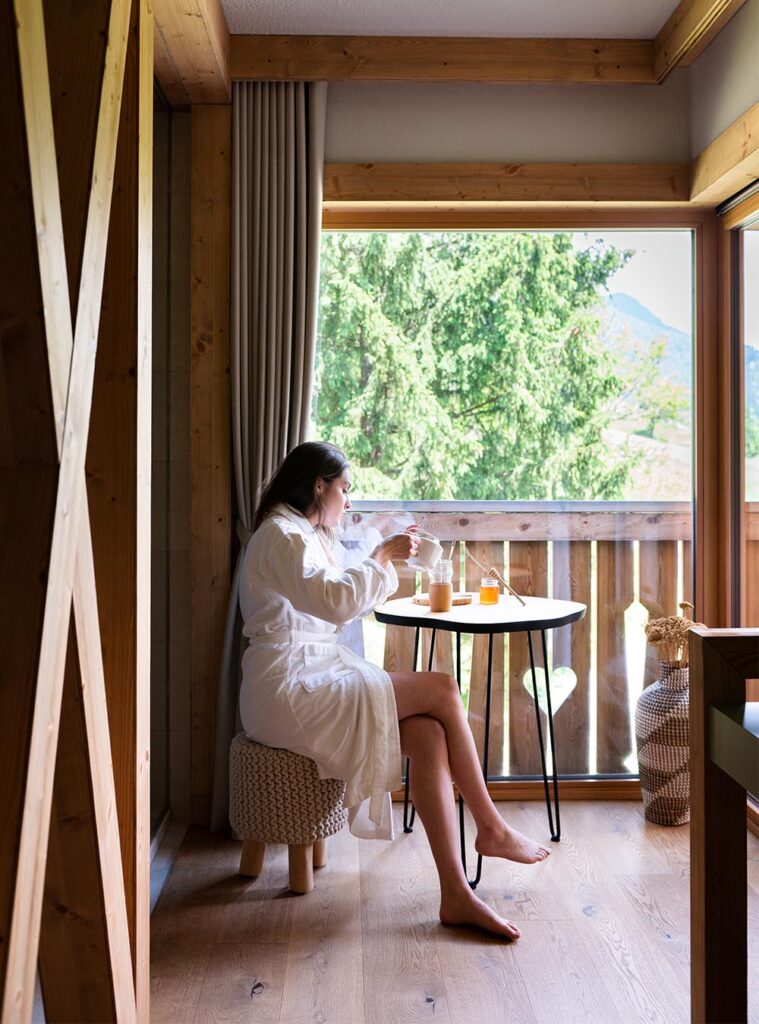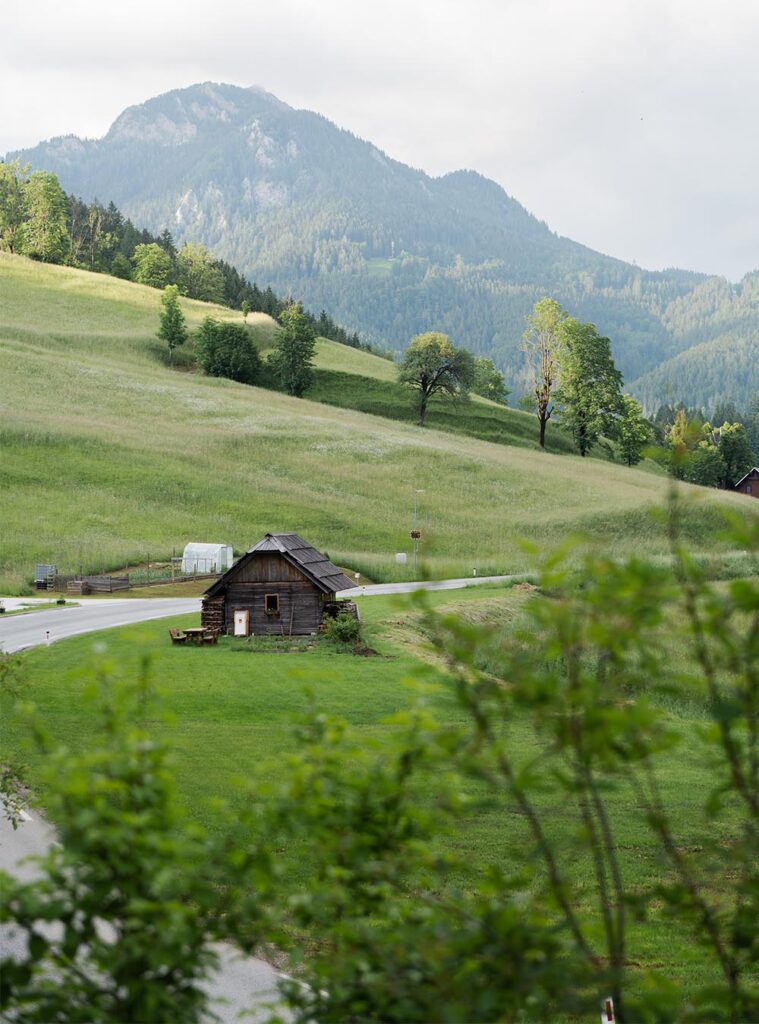 An appreciation for the local environment is at the forefront of Slovenian culture, and the same is true for Vila Planinka, a zero-waste, low energy hotel — and one of the newest additions to SLH's Considerate Collection. Nestled under the Karawanks and Kamnik-Savinja Alps mountain ranges in Jezersko, this eco-friendly Alpine retreat combines Michelin-recommended dining and upscale amenities with a philosophy rooted in slow living. And while Vila Planinka has all the trappings of a five-star hotel, owner Katja Batagelj explained to me that, more than anything, she wants the hotel to feel like a home-away-from-home. Thoughtful touches, like cosy woollen socks supplied in every room that guests are encouraged to wear throughout the hotel, make this endeavor a success.
Upon arriving at Vila Planinka, you have the option to check-in your phone (there are also felt pouches found near the doorway in each room if you prefer not to surrender your device altogether). Here, you're encouraged to "unplug to recharge" — both literally and figuratively, as the hotel is built on the site of four energy points, discovered 500 years ago, that can purportedly help ease anxiety, boost circulation, and even alleviate insomnia.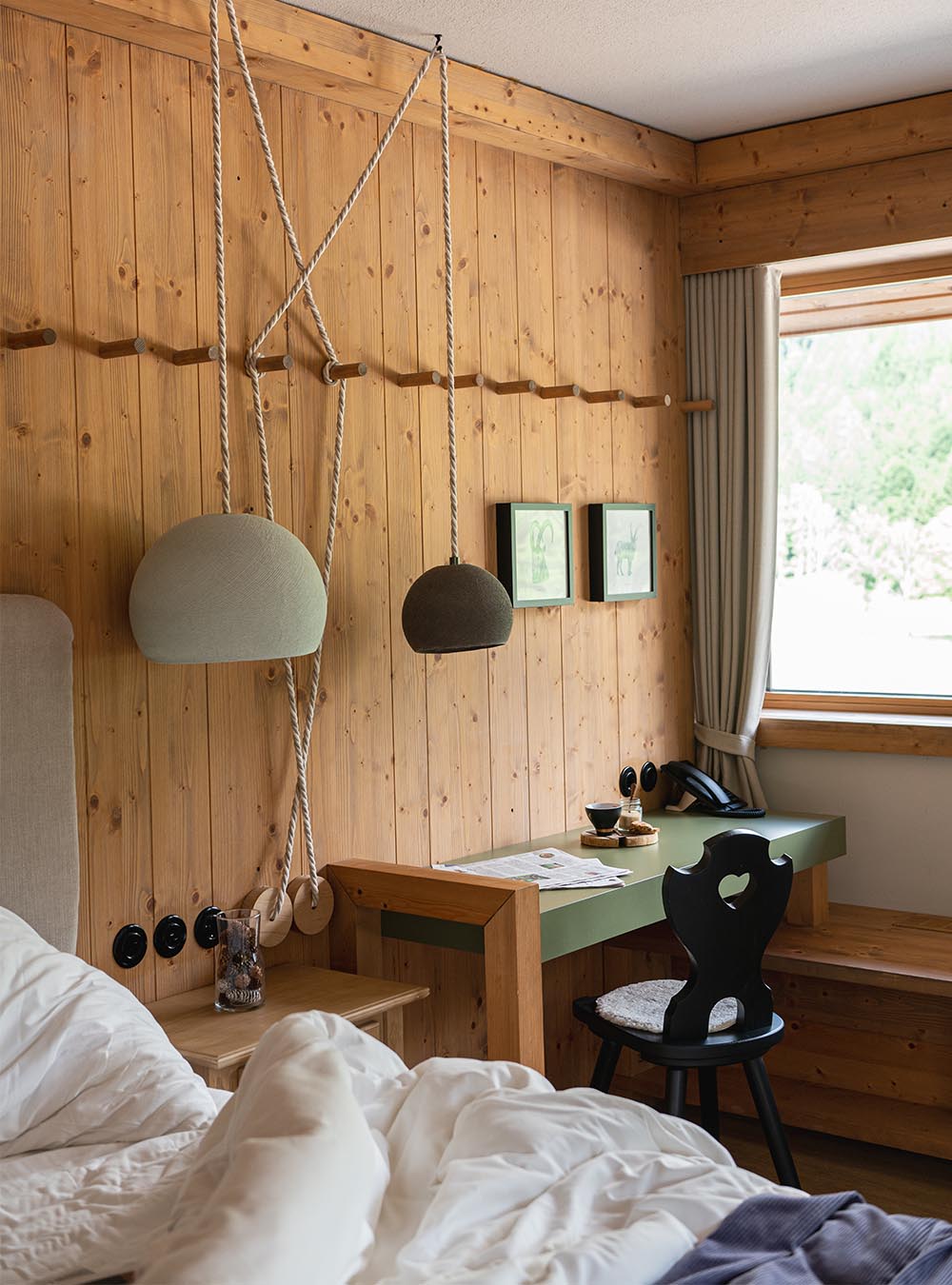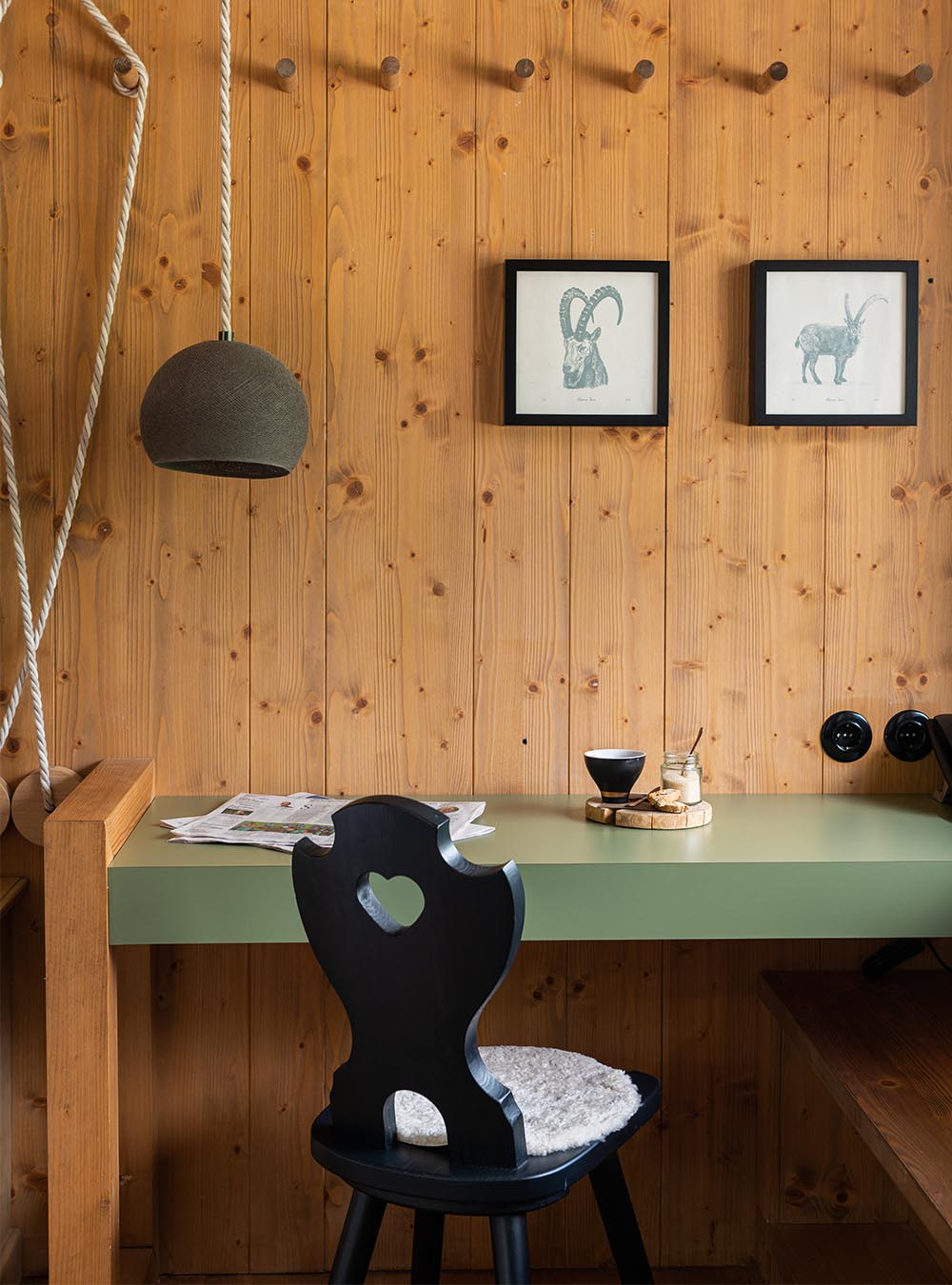 You'll find sustainable touches all over Vila Planinka, from its structure and furnishings that were built entirely with natural materials local to the region, to its employment of the cooling air from the nearby Skuta Glacier in lieu of air conditioning. But here, sustainability doesn't only refer to the environment. The hotel prioritises its connection with the local community just as much as it does Mother Nature, and this is evident throughout each experience at the hotel, where you'll enjoy cheese and eggs from a nearby dairy farm, artwork made by the family members of employees, and a wine cave stocked solely with Slovenian wines. All of the ingredients used by chef Blaž Derlink and his team are Slovenian, and the majority are sourced locally. Even the surrounding gardens exclusively feature wildflowers which are native to the region.
While the soothing wood interiors, forest-shrouded spa, and sensational meals might entice you to stay on-site, the outdoor activities are what really bring international travellers to Jezersko. Here, visitors can enjoy hiking, biking, fishing, and wild swimming in unspoilt surroundings, or trips to local farms led by the hotel's guides. For your enjoyment, Vila Planinka provides electric bikes, and staff are always happy to suggest the best hiking routes based on your preferred level of difficulty.
There are plenty of adventures to be had further afield, too; the famed Lake Bled is about 45 minutes away, and the otherworldly Postojna Caves — with their dripping stalactites and famed baby dragons — are just over an hour's drive. With all of these excursions on offer, most Vila Planinka guests disappear for the day after enjoying a leisurely breakfast, and don't return until dinner, where they'll be treated to an ever-changing menu featuring local delicacies like trout, mountain cheese, and bear.
Jezersko may be an outdoorsman's paradise, but if you're more interested in food and wine, I'm happy to report that it stands on its own as a gastronomic destination. Derlink, formerly of Michelin-starred Hiša Franko, consistently churns out fish and vegetable heavy dishes each more delicious than the next, many of which feature ingredients procured locally the same day. The staff work together to ensure guests don't eat the same thing twice, and sommelier Marko Koren — whose knowledge of Slovenian wines is second to none — is always on hand to put together a wine pairing to accompany your meal.
In a world that feels increasingly crowded and reliant on technology, Vila Planinka offers a delightful change of pace. While summer holidays to the beaches of Italy and France once offered a respite from reality, these days, with impossible-to-get reservations and iPad-powered hotels, travellers are looking elsewhere to rest, recharge, and connect with nature. If that's what you're after, let the lush valleys and mountains of Jezersko remind you that, in some places, time still moves slowly.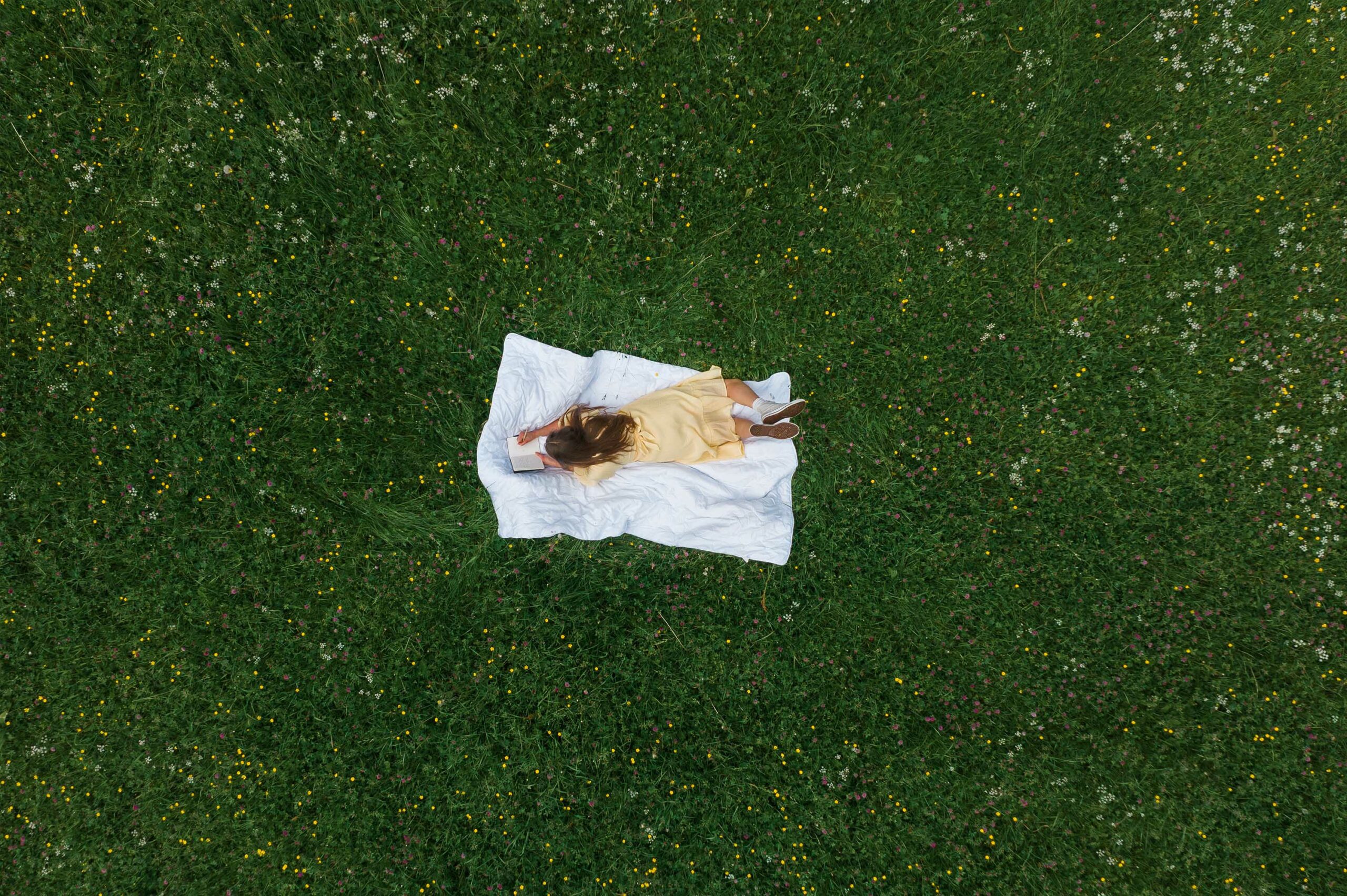 Adeline Duff is a writer and editor specialising in beauty, wellness, and travel. Adeline got her editorial start working for some of America's foremost publications, including Travel + Leisure, and currently works as a beauty editor for Bustle Digital Group while writing about travel in her spare time. Adeline has a particular fondness for a good pub hotel, and loves hiking through the British countryside with her small-but-mighty chihuahua, Mouche.