A palm-grove encircled cultural treasure trove in the foothills of the Atlas Mountains
As ever changing as the desert sands, there are enough mysterious sites, alluring landmarks, and aromatic souk stalls to fill a city break in Marrakech many times over. The 'red city', as it is often described thanks to its weathered walls of burnt clay and sandstone, has long captured the imaginations of creatives for its magical light and vibrant culture. While the soul of this spirited – and at times, frenetic – city can be discovered by simply getting lost amongst the labyrinthine streets, or watching the world go by in the bustling medina with a mint tea, we've put together a must-visit list covering exotic eateries, hidden-away hammams, and bohemian boltholes.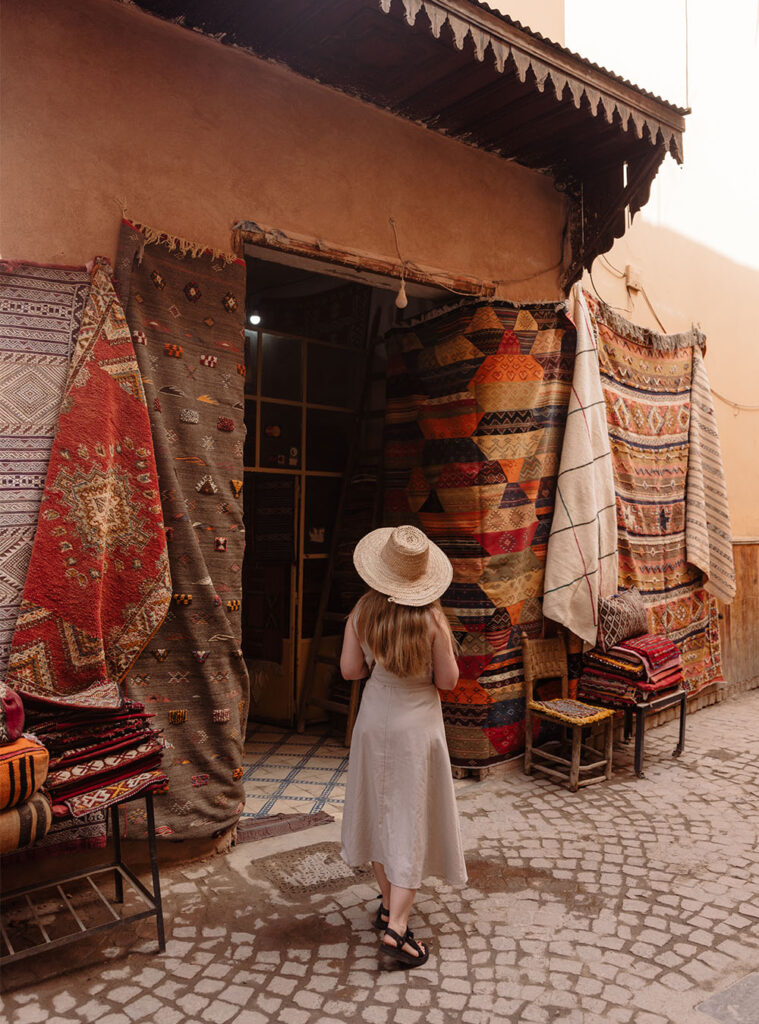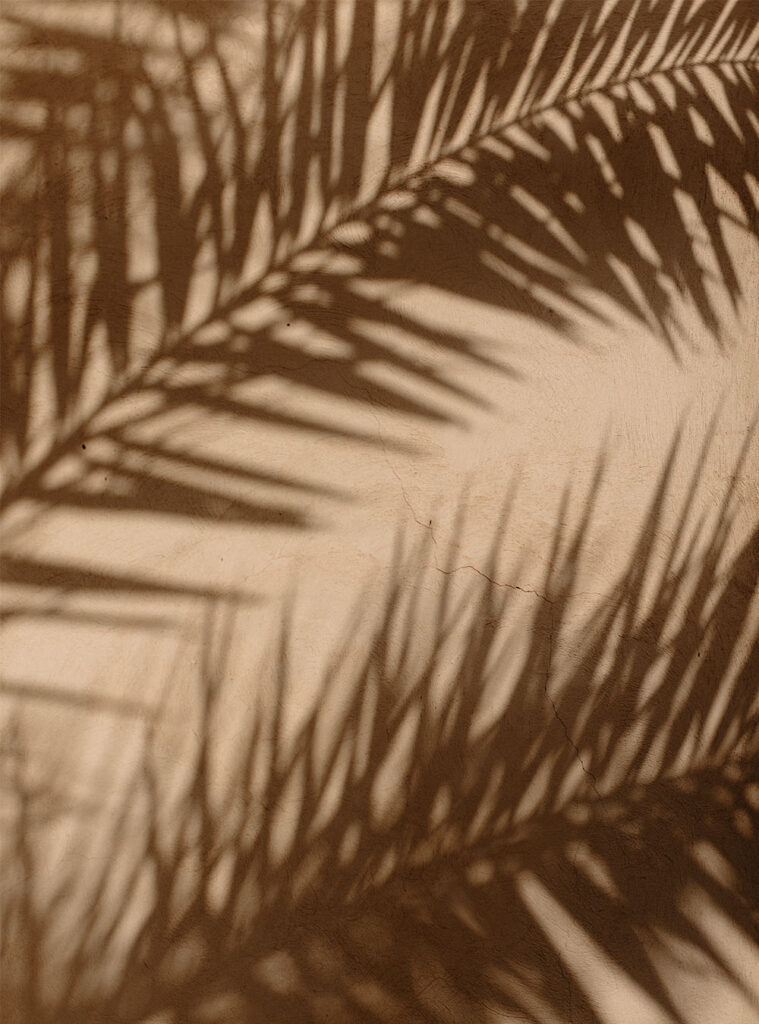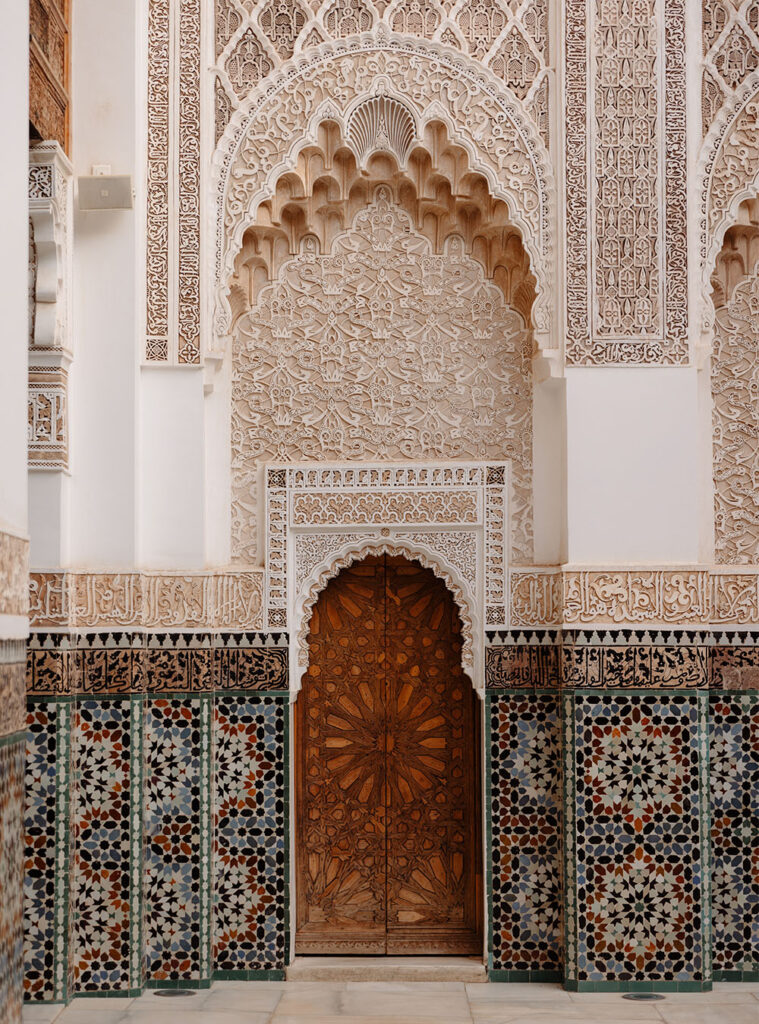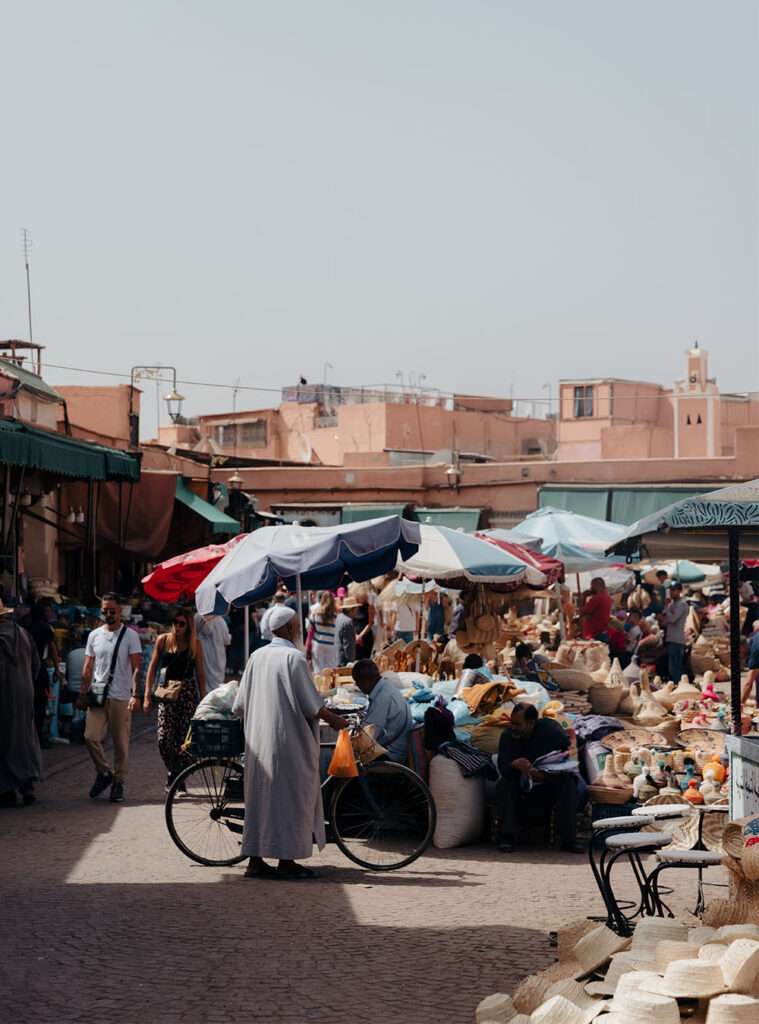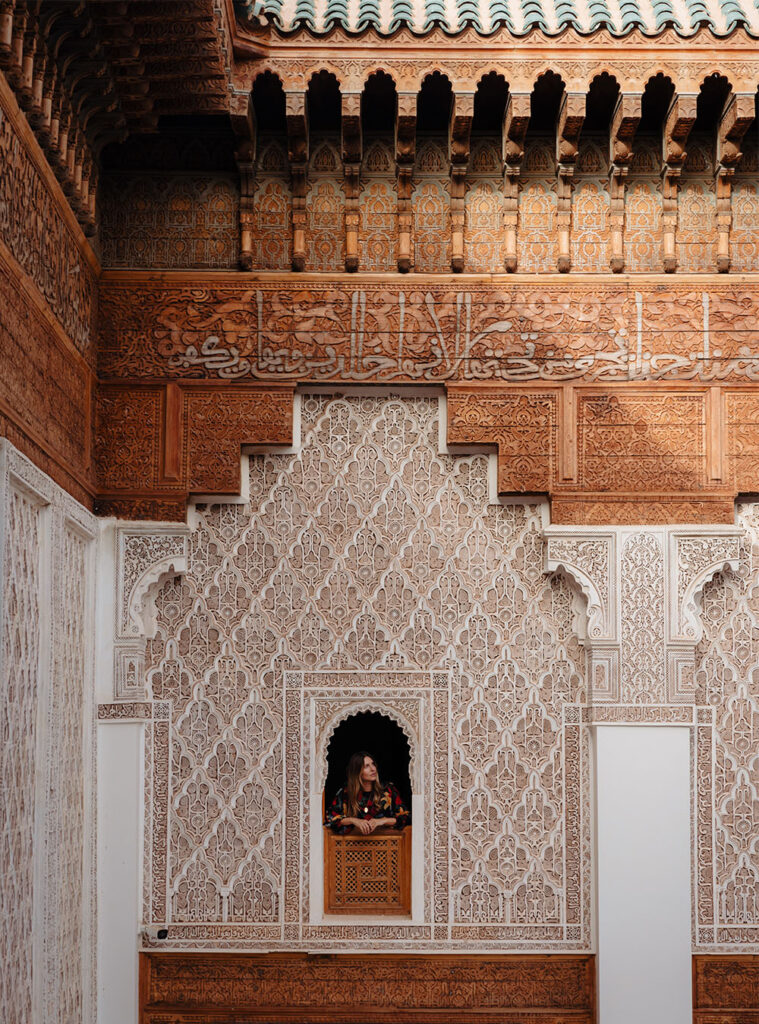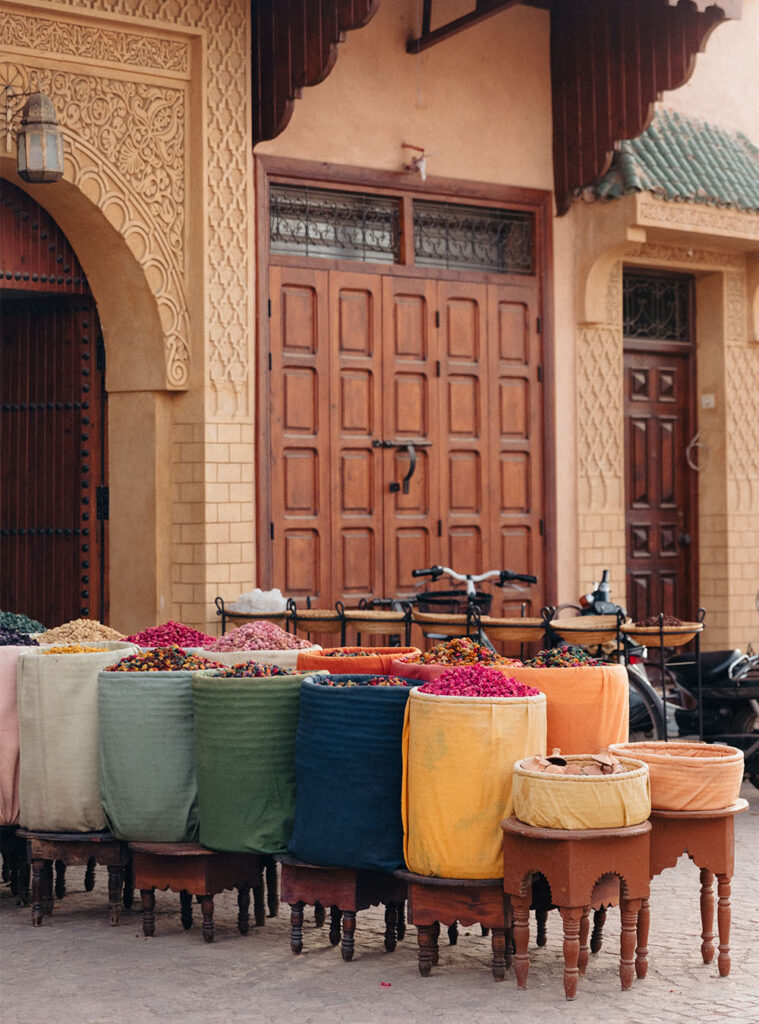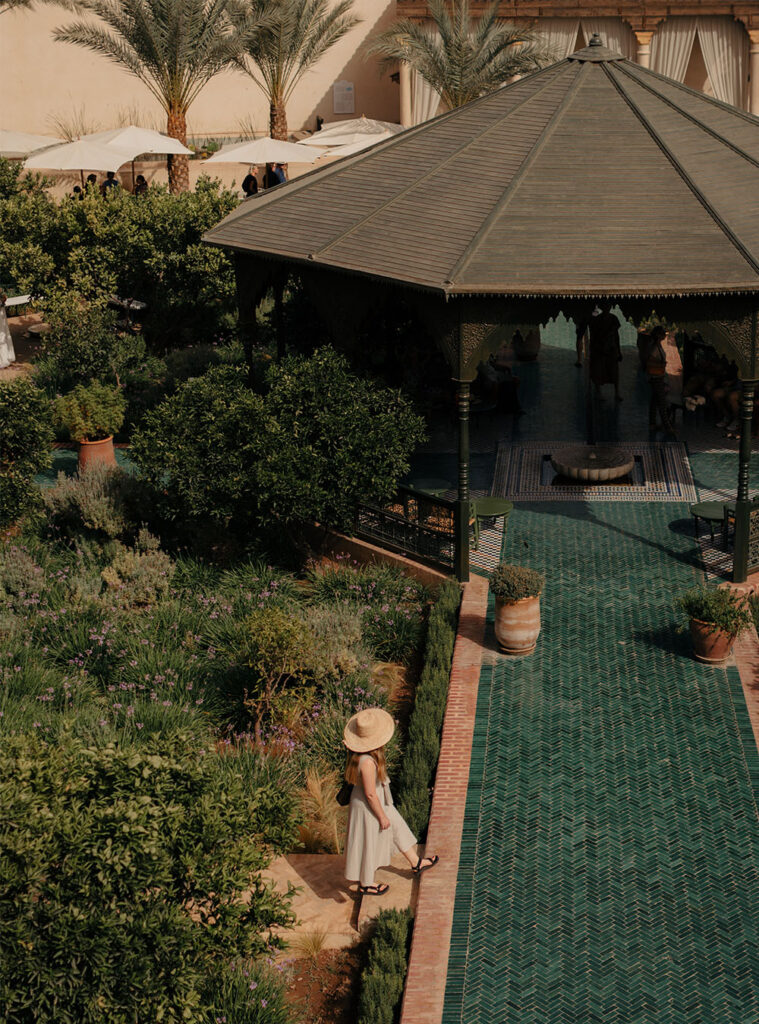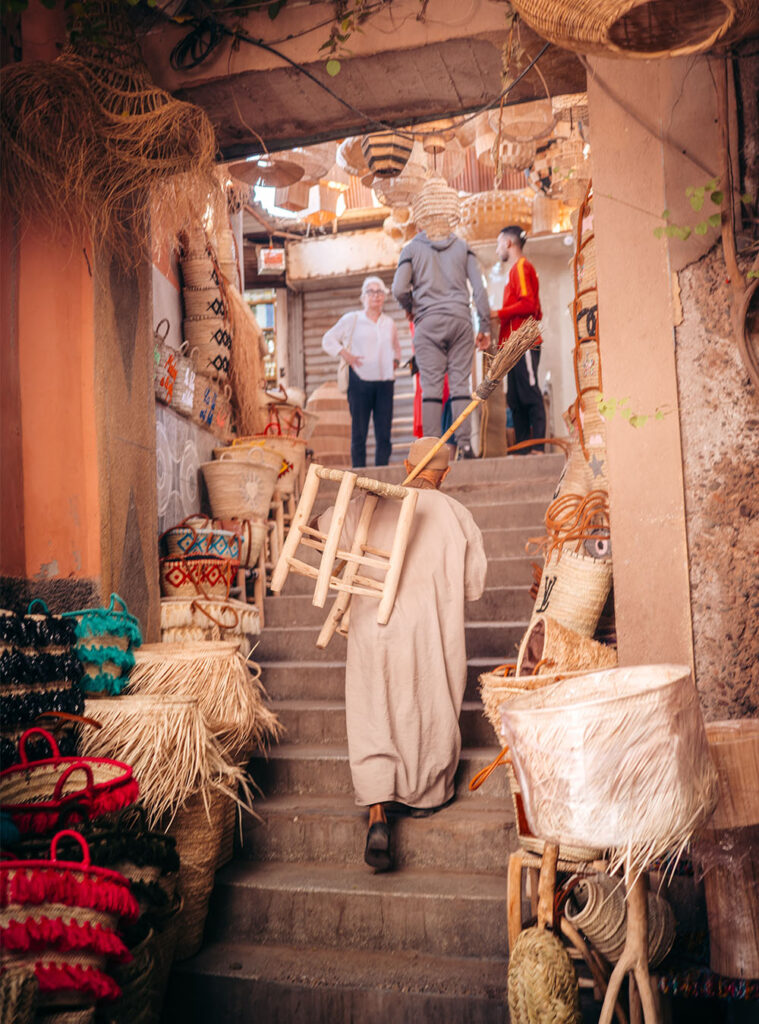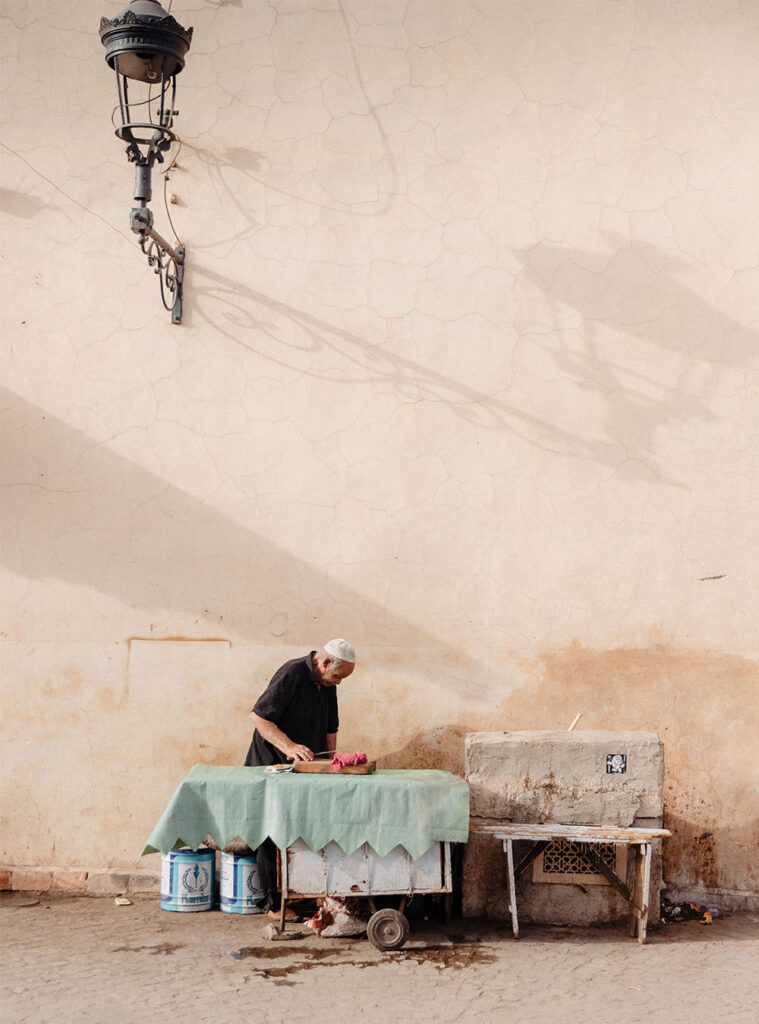 A short round-up of Marrakech's must-see sights…
Jemaa el-Fnaa: This lively market place is the main square and beating heart of Marrakech's medina. Fortune tellers, snake charmers, Berber musicians, and folk dancers gather together as the crowds grow – reaching a chaotic crescendo as the sun sets.
Palmeraie: You'll better understand the meaning of 'desert oasis' after a visit to this calming palm grove on the outskirts of the city, where you can ride in a caravan of camels and stop for tea in a traditional Berber village.
Koutoubia Mosque: The pink-tinged, turquoise-tiled minaret has been standing watch over the city since the 12th century, and still dominates the skyline today. Wander the pretty gardens which stretch out behind the mosque, admiring the Moorish architecture and scalloped keystone arches.
Saadian Tombs: This lavish tomb complex filled with Italian Carrara marble and gilded honeycomb muqarnas was almost lost to history, but was thankfully uncovered by aerial photography in 1917 – and has been a colourful, intricately tiled crowd-pleaser ever since.
Jardin Majorelle: There's a reason this stylish site has become Morocco's most visited tourist attraction. At the heart of this beautifully kept botanical garden lies an electric-blue Art Deco studio – once home to French landscape painter Jacques Majorelle and now owned by Yves Saint Laurent – where over 600 objects are displayed in the Musée Berbère, a testament to the creativity of North Africa's most ancient people. Be sure to book tickets in advance and prepare yourself for long queues to enter.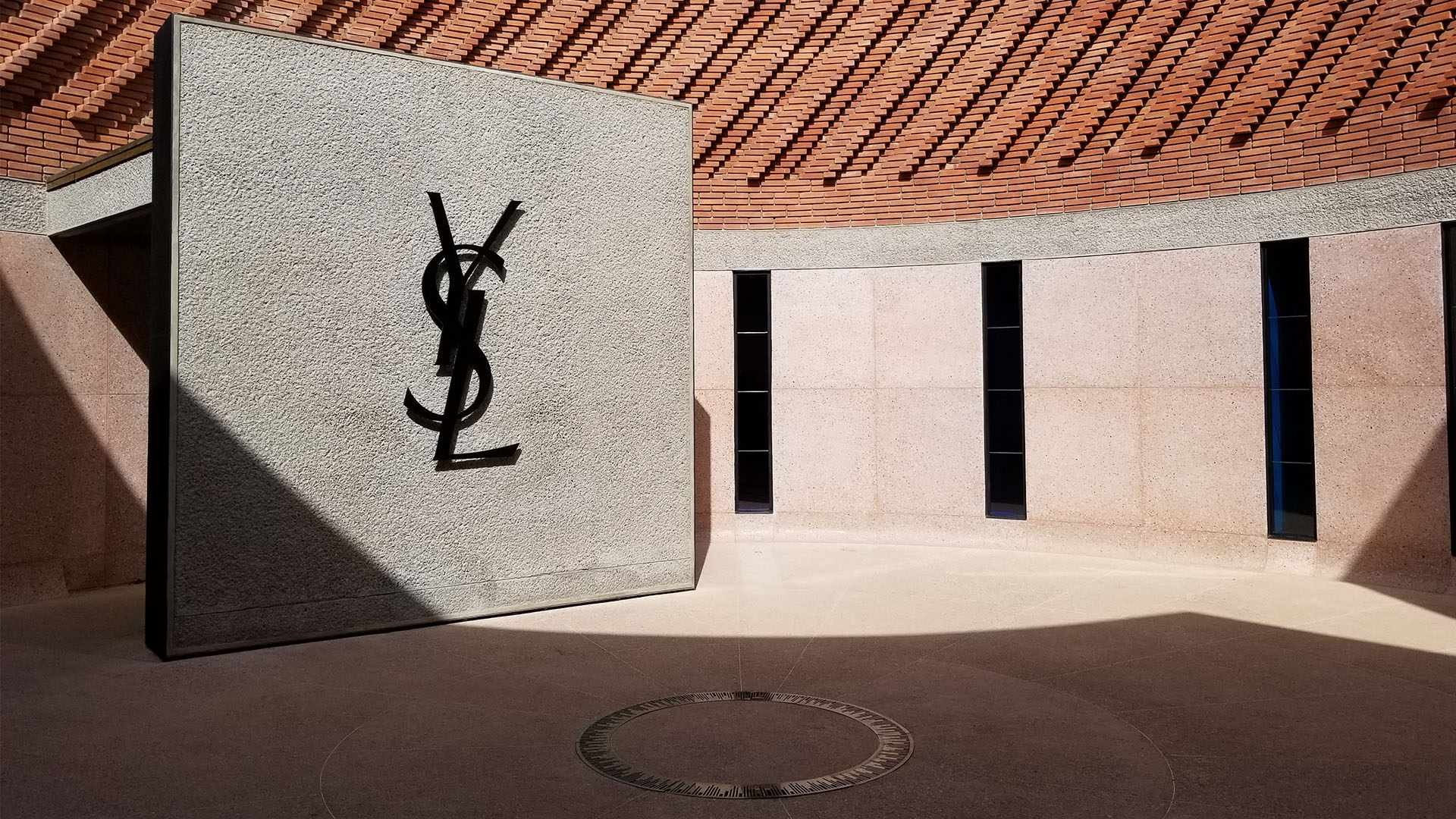 Musée Yves Saint Laurent: Come for the couture, stay for the architecture. Rose-tinted, softly curving terracotta walls speckled with earthy terrazzo cocoon the carefully curated works of the famous French fashion designer – from sketches and accessories to an impressively stocked library. Combine your tickets with Jardin Majorelle and Musée Berbère to avoid the lengthy lines.
Ben Youssef Madrasa: Step through the bronze gate and marvel at the mosaics, cedar wood carvings, and stuccoworks of this 14th century Quranic college.
Bahia Palace: This floor-to-ceiling masterpiece of intricate marquetry, plasterwork and zouak (painted wood), is deservedly one of Marrakech's most photogenic spots.
Maison de la Photographie: Journey back in time through 8,000 original photographs from this insightful private collection, taken in Morocco between 1870-1950. Refuel on the roof terrace with a tasty tajine dish, soaking up views of the snow-capped Atlas Mountains.
…and a longer look at Marrakech's lesser-known spots
Le Jardin Secret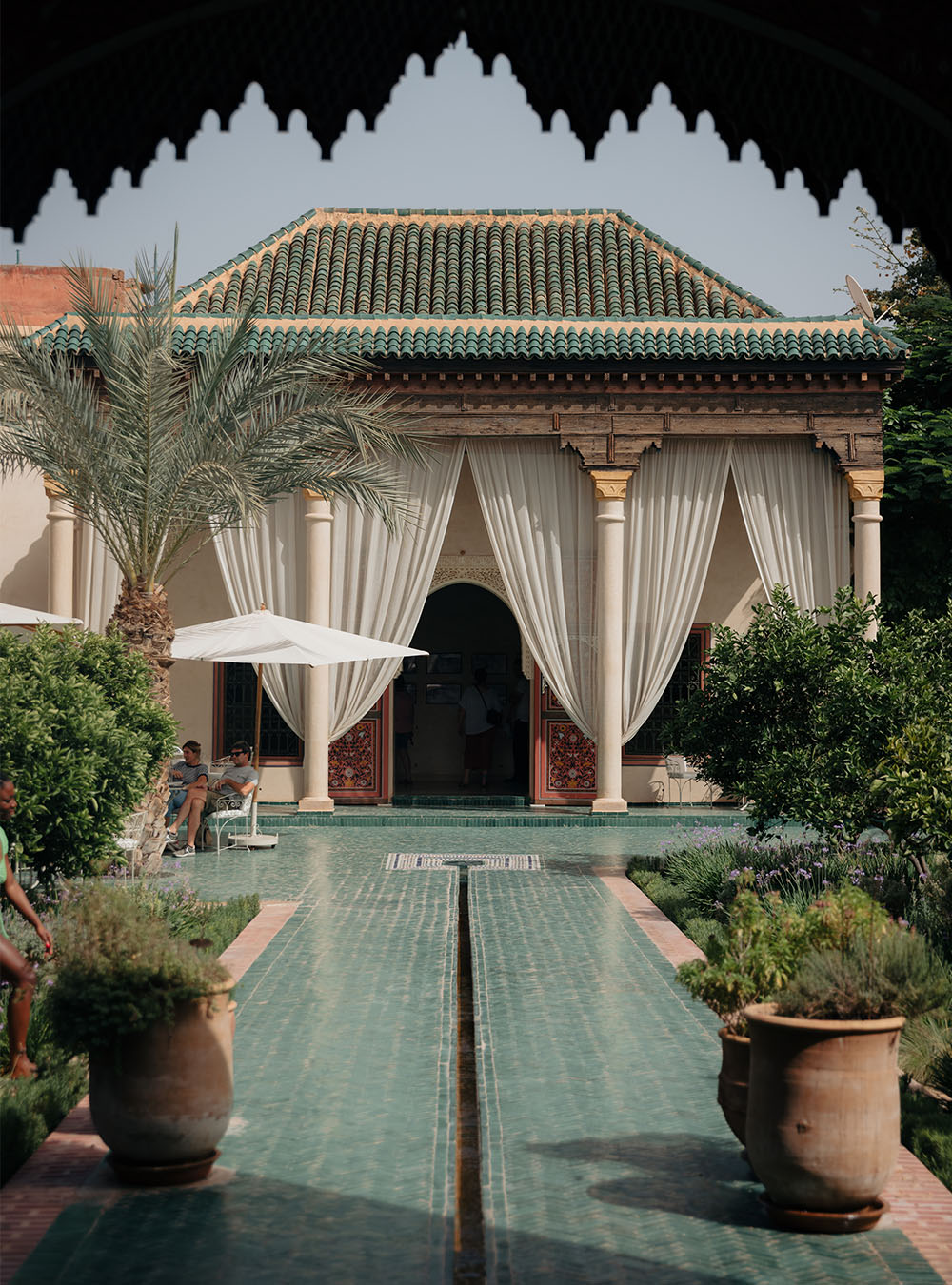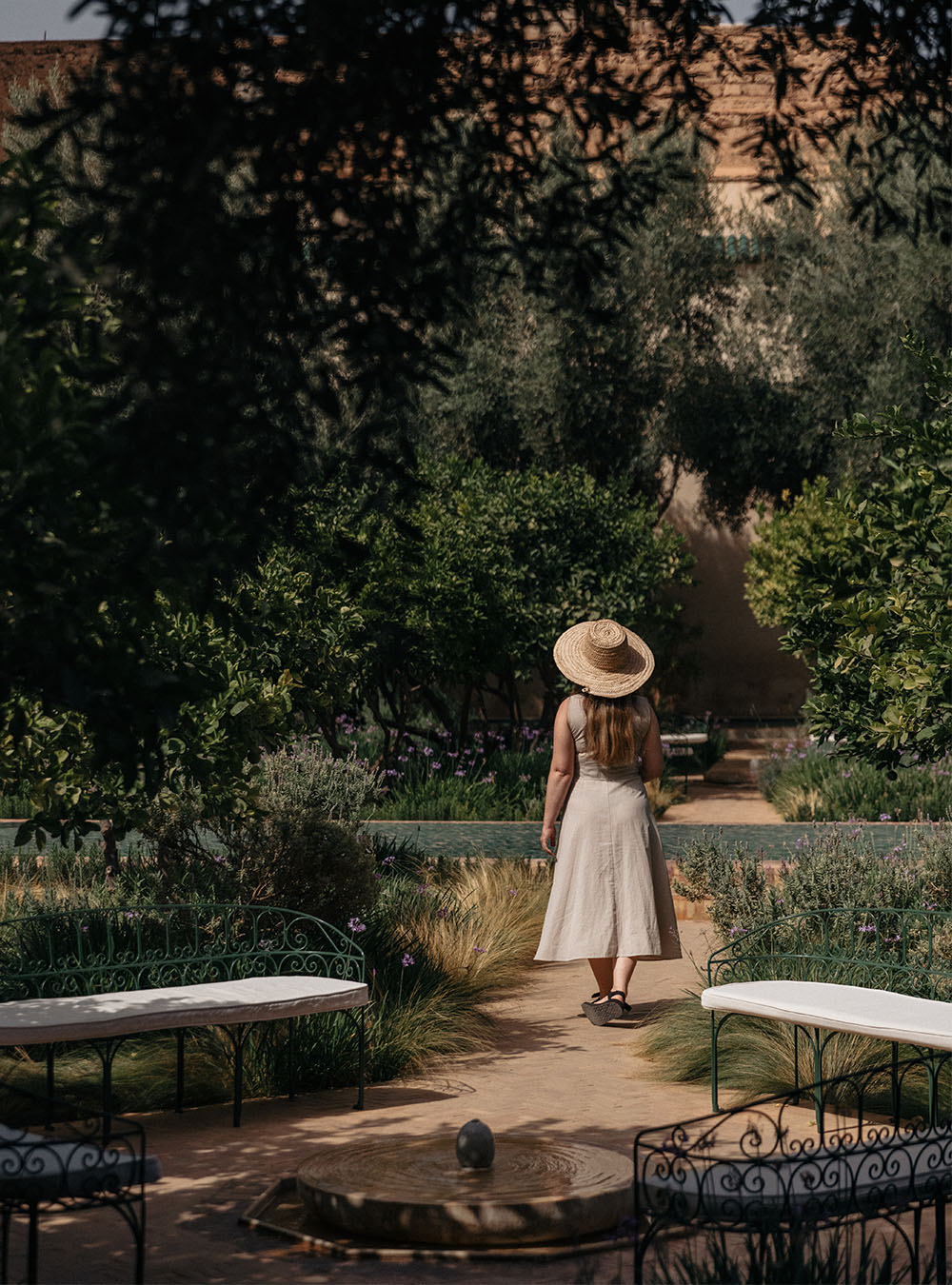 Tucked away in the medina, you'll only find this secret garden if you know where to look – we promise it's worth navigating the maze of street signs for this idyllic and aesthetically delightful haven. Only recently opening its doors to the public for the first time in its four-hundred-year history, Le Jardin Secret is a cluster of majestic Arab-Andalusian and Moroccan palaces, centring around a meticulously restored Islamic garden – which is often a metaphor for 'heaven' in Arabic scripture, and you'll soon see why.
Agafay Desert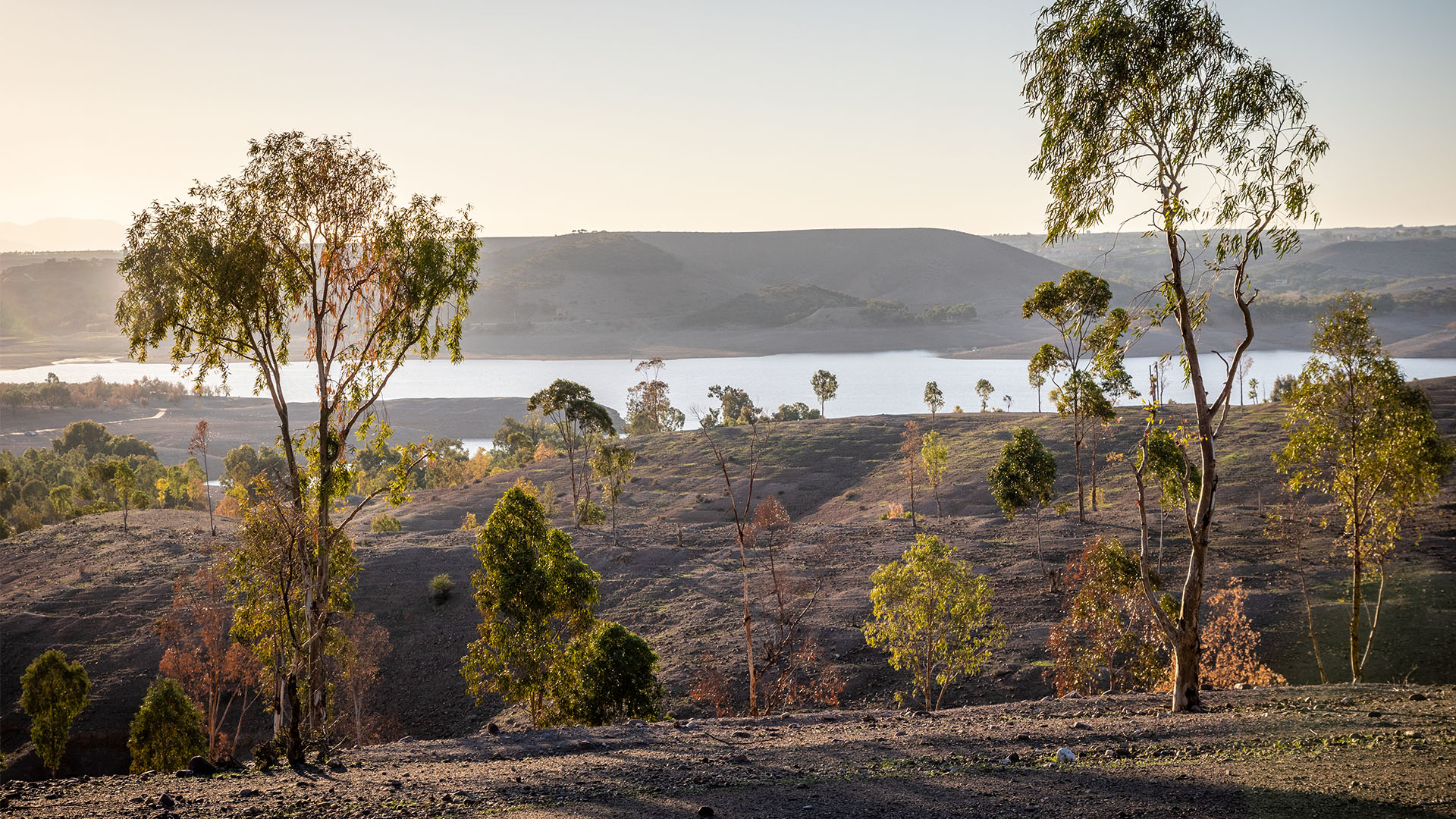 Just south of Marrakech, a lunar-like expanse of arid plains and rugged canyons stretches into an otherworldly landscape known as Agafay Desert. This glamping destination also makes an adventure-filled daytrip from Marrakech, where intrepid travellers can horse-ride across the dunes, canoe across Lalla Takerkoust, and soak up saffron-coloured sunsets around a crackling campfire.
Cactus Thiemann
A GPS-defying, plant-lovers paradise on the edge of Marrakech – off the Route de Casablanca – this 17-acre cacti garden is one of North Africa's largest succulent farms. The largest cactus here stands at eight metres tall, and was brought to its barren yet beautiful home by German agricultural engineer, Hans Thiemann. Today, the garden and research facility supplies expertly grown cacti to the botanical beds of well-known gardens throughout Marrakech, including Jardin Majorelle.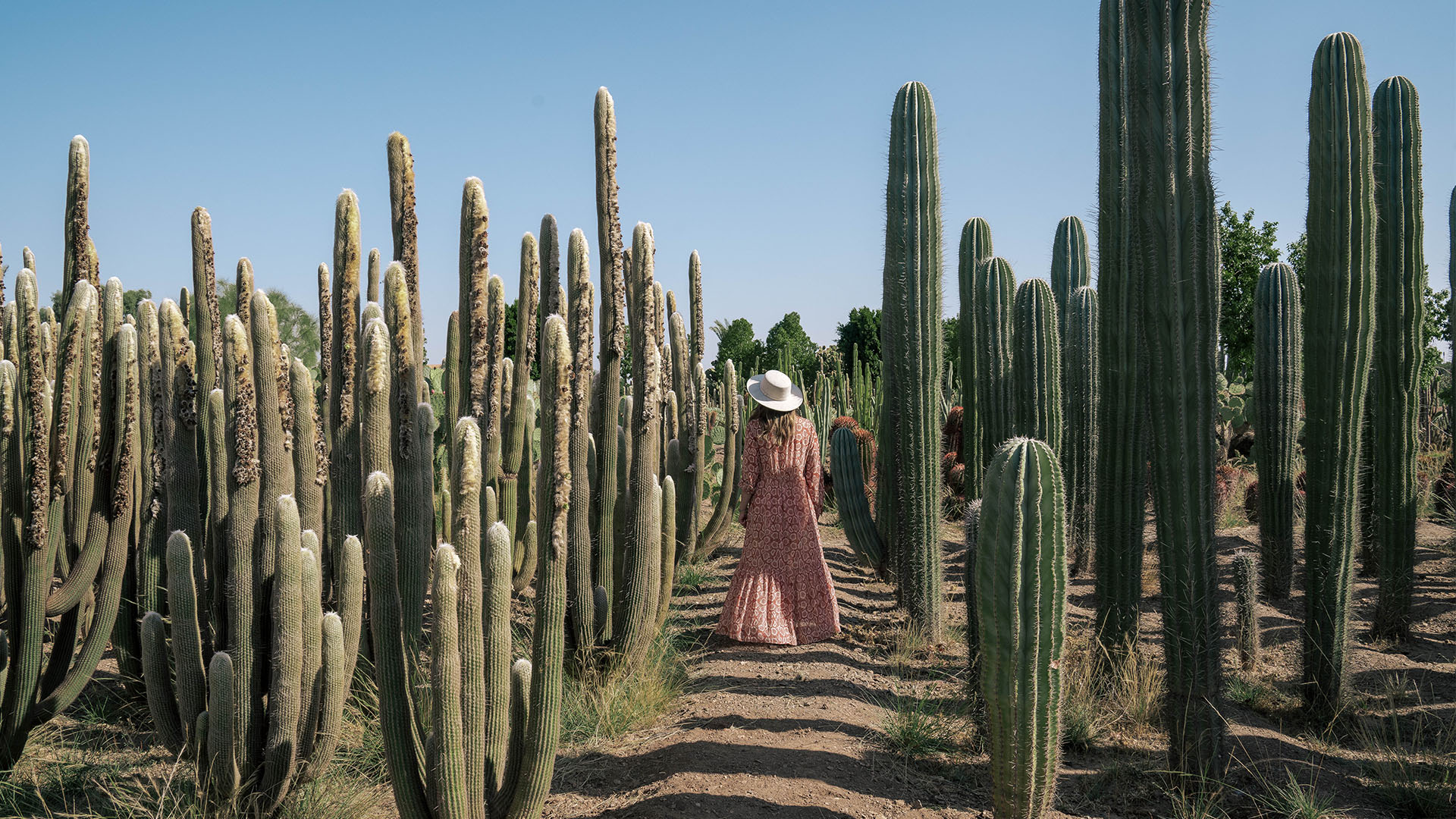 What – and where – to eat in Marrakech
The best way to get a taste of Marrakech is to dip in and out of the countless street food stalls throughout your stay, from sizzling kebabs to honey-soaked filo pastries and freshly squeezed orange juice. The comforting smell of baked bread wafts from communal ovens around the medina, where you can try beghrir (crumpet-style pancakes), harsha (buttery semolina bread), and harsha (a square flatbread which is fabulously flaky). For elevated, Moroccan-inspired homemade meals served on the highest rooftop in the medina, reserve a table at L'Mida – the air is filled with the sweet scent of jasmine as you dine on beetroot and orange blossom salad, and makhani beef tagine.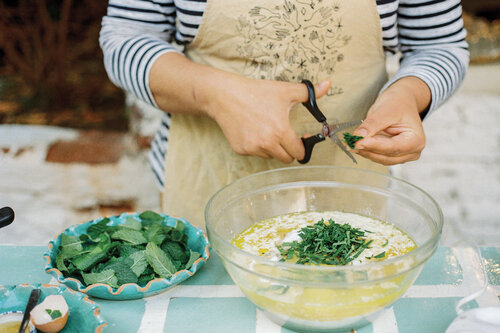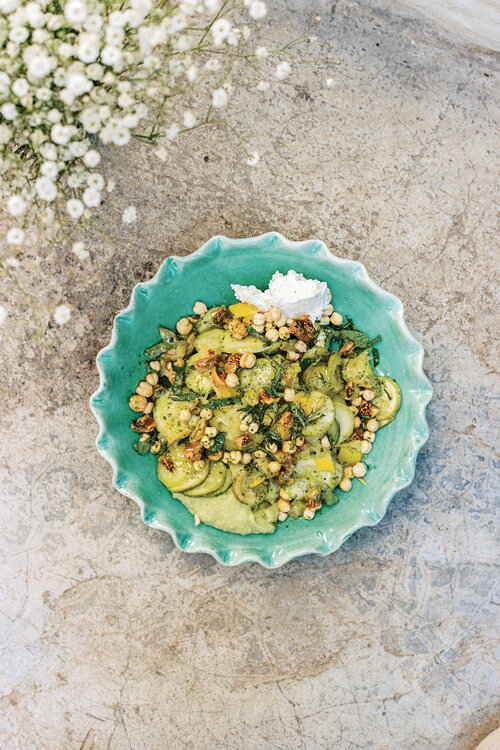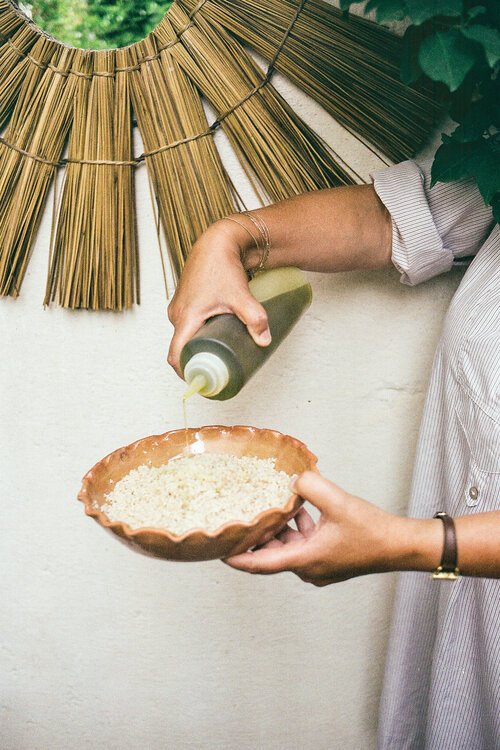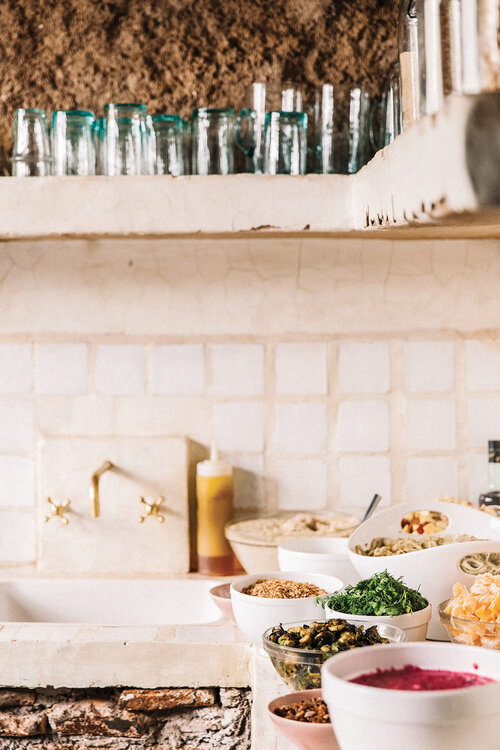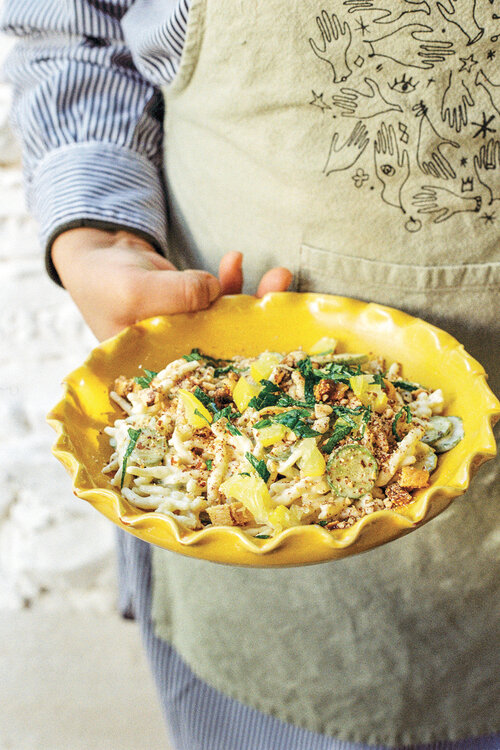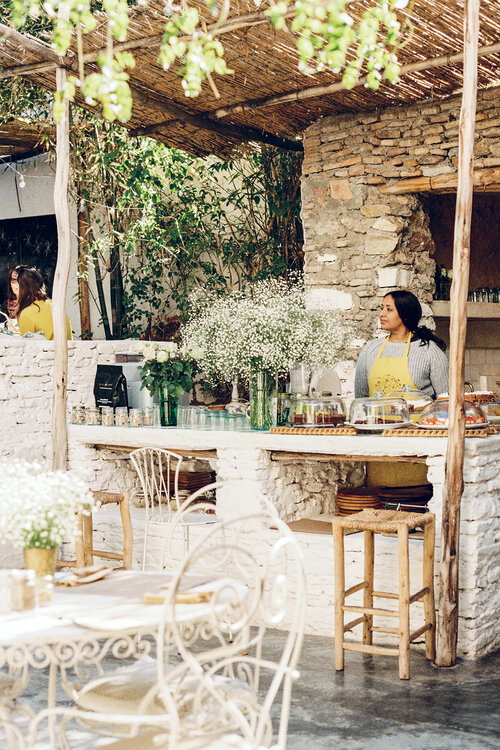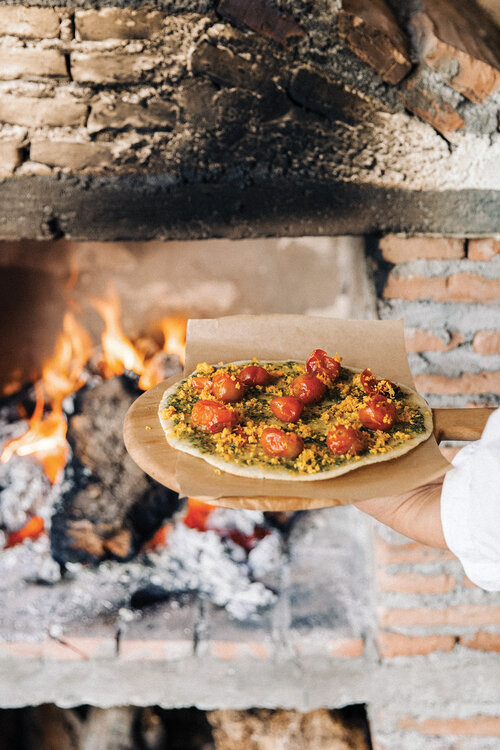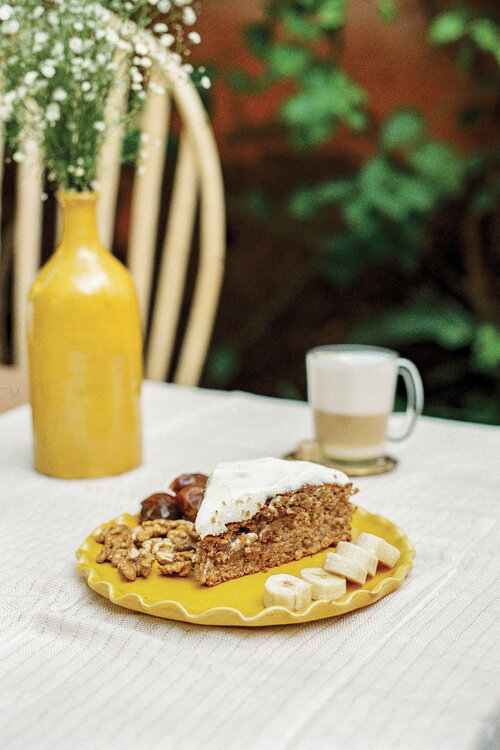 Images courtesy of @la_famille_marrakech
Vegetarians will feel most at home under the shade of lemon trees at La Famille, where the daily-changing menu usually starts with two seasonal vegetable dips accompanied by homemade sesame seed and zaatar crackers. Save room for the homemade desserts – think chocolate and peanut butter fondant, and argan-infused soft cakes. Locally sourced ingredients in tune with the seasons are prettily plated up at Australian-meets-Moroccan Plus61, which works closely with bio-organic farmers and makes its own bread, pasta, cheese, and yoghurt in house, every day.
Where to stay in Marrakech
La Sultana Marrakech… At the beating heart of the kasbah, this romantic hideaway puts you just moments from the royal palaces, museums and souks of magical Marrakech. While the day away on an orange-scented shady patio or the rooftop terrace and breathe in the captivating views, or surrender yourself to the alchemist-like therapists in the candlelit hammam for soothing treatments inspired by the national treasures of Morocco – from almonds and dates to prickly pears and Damask roses.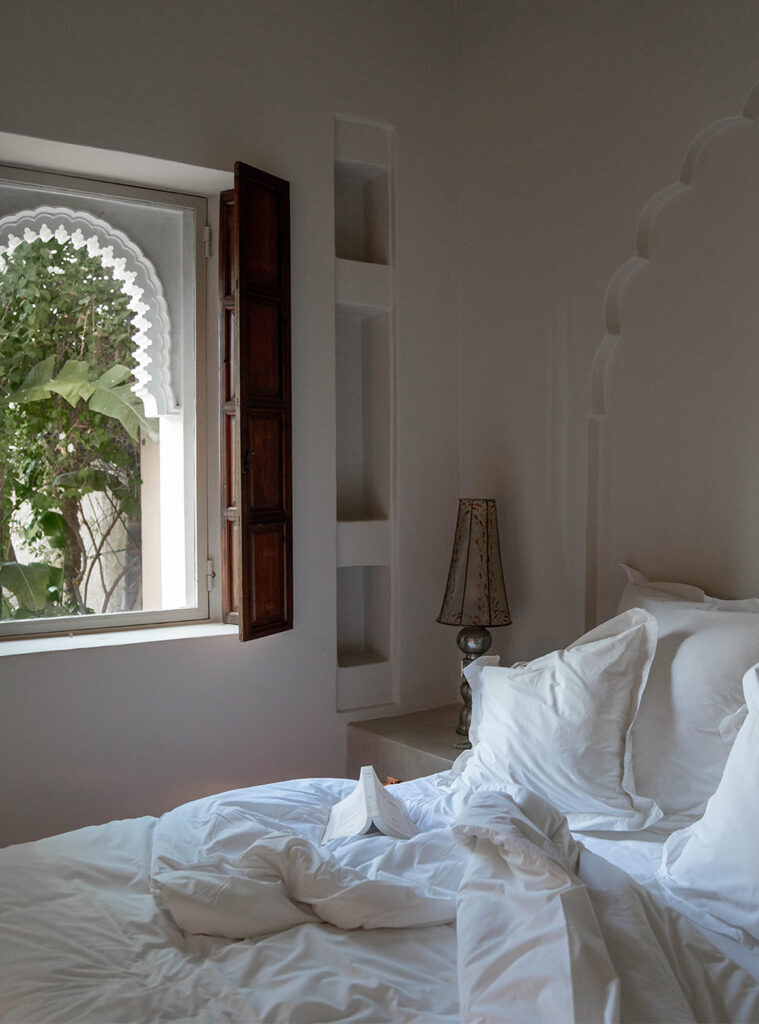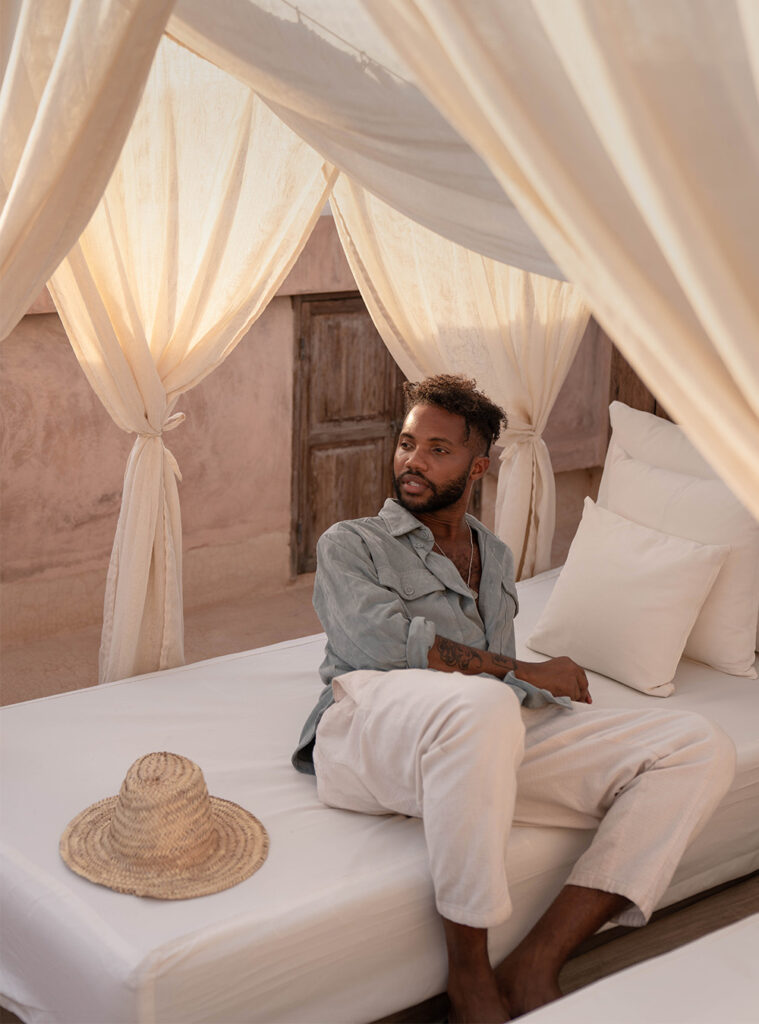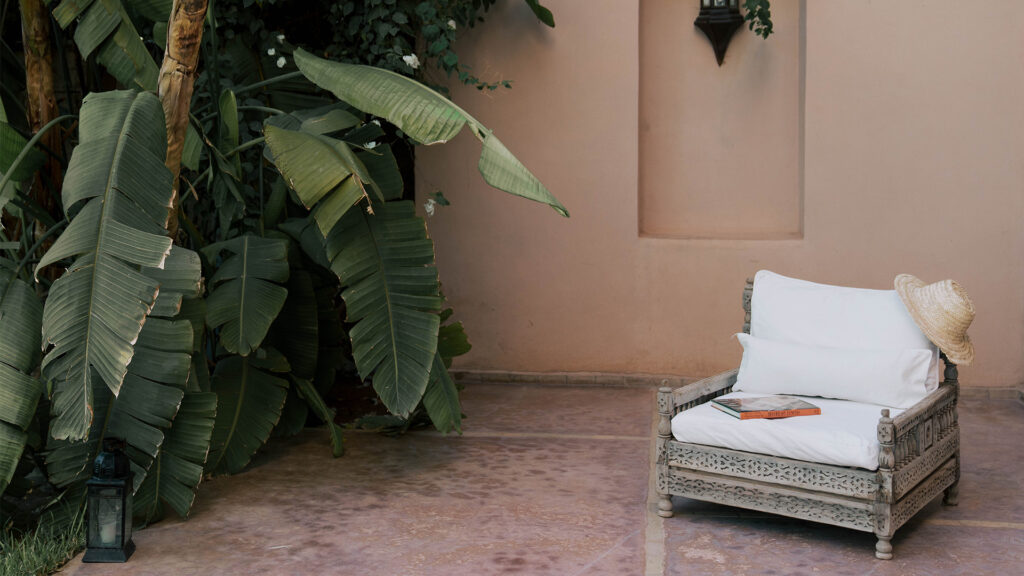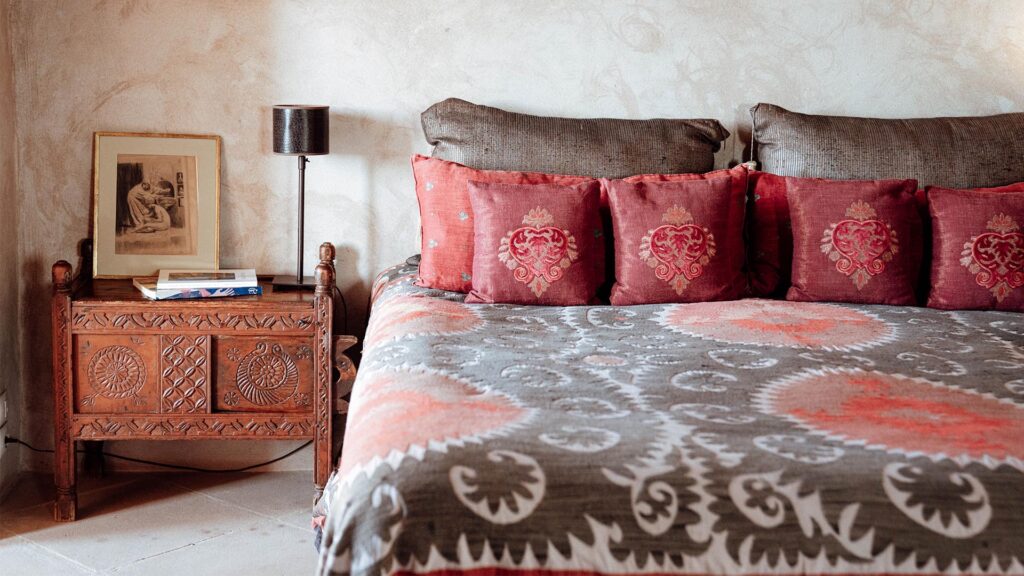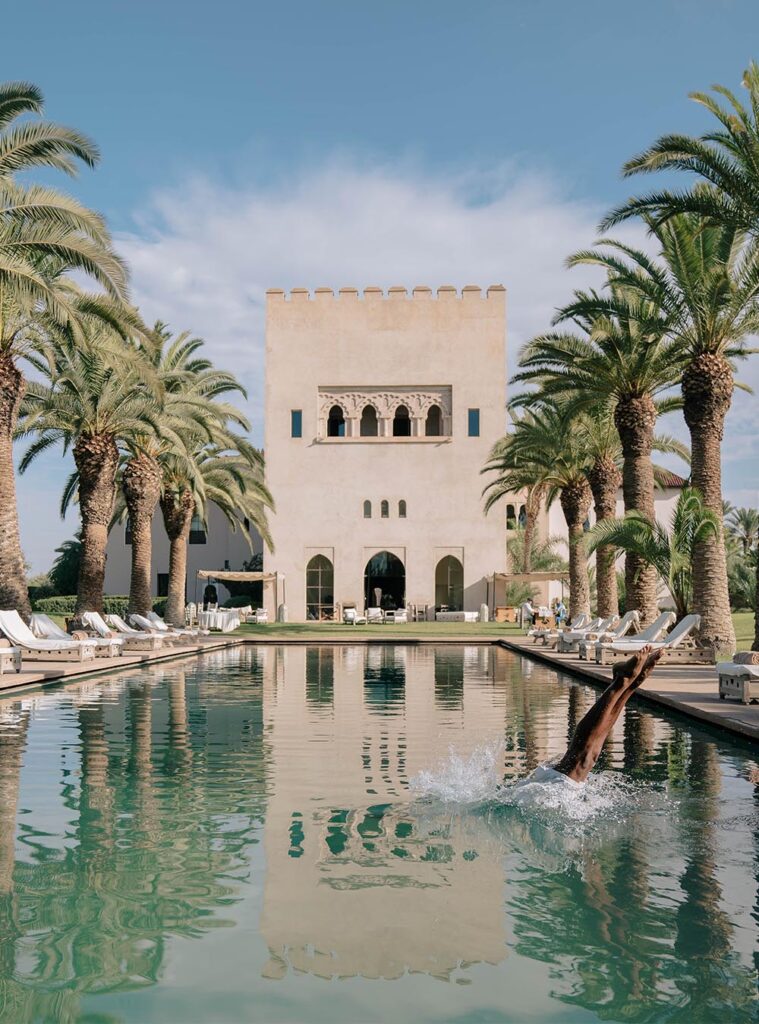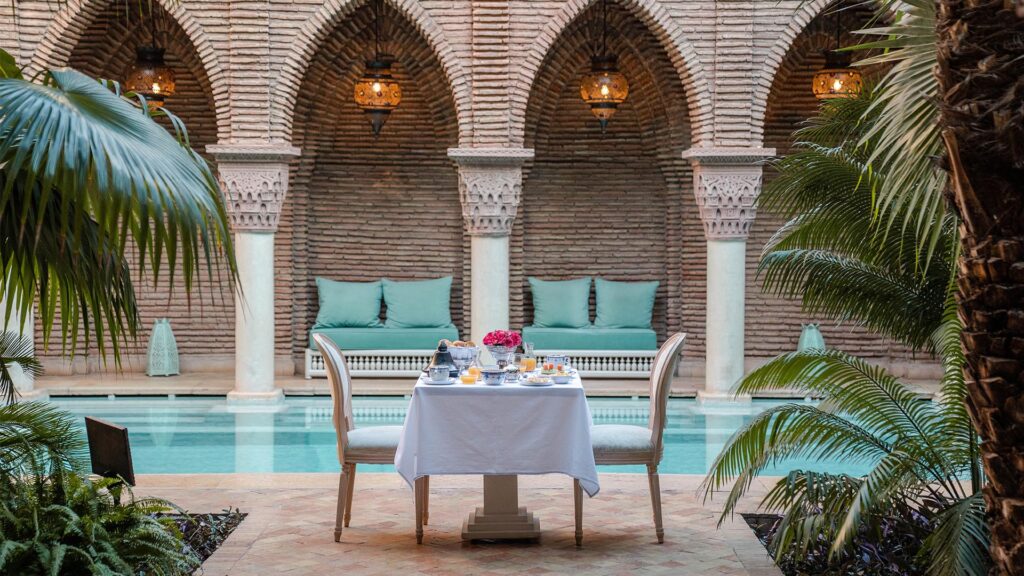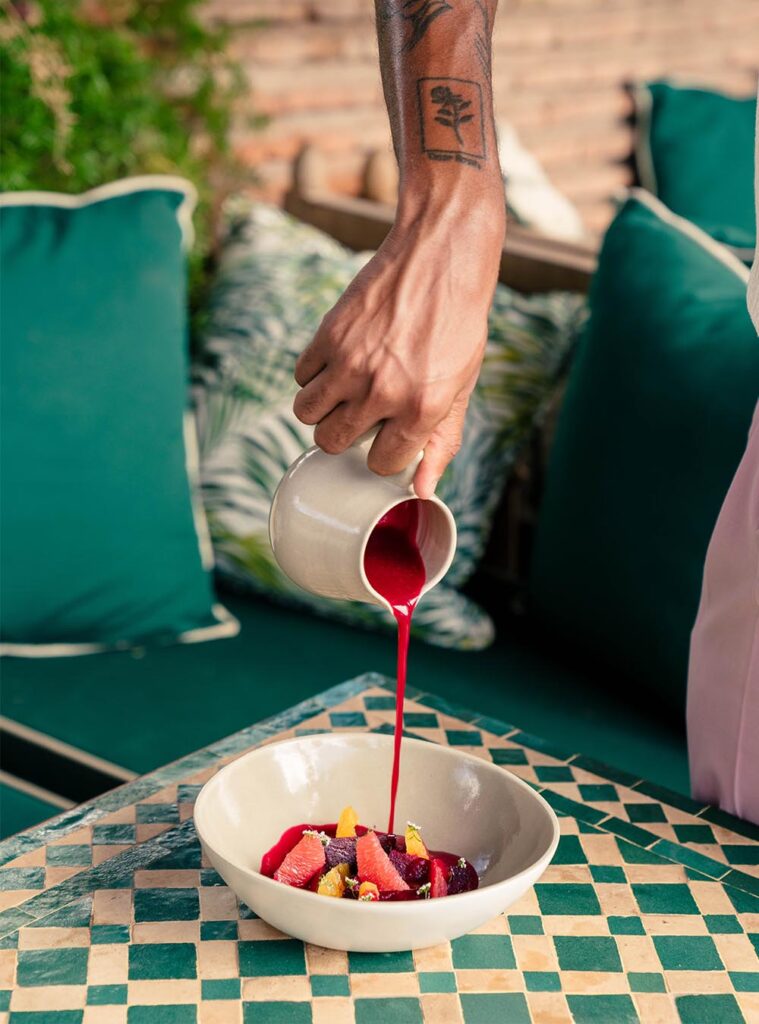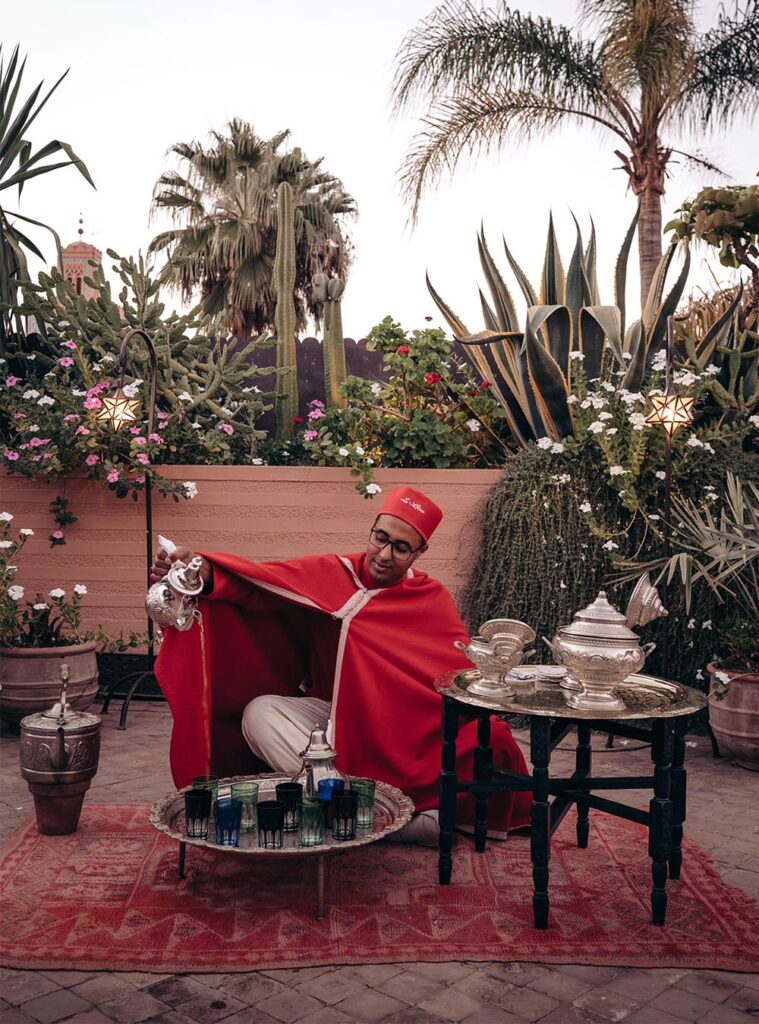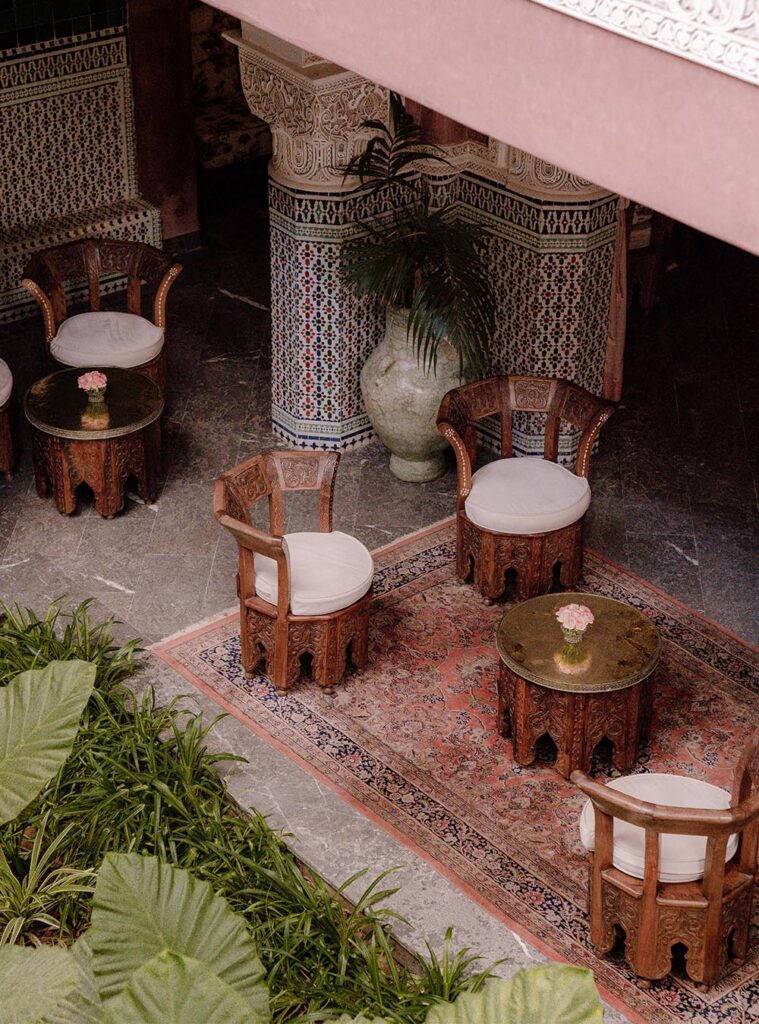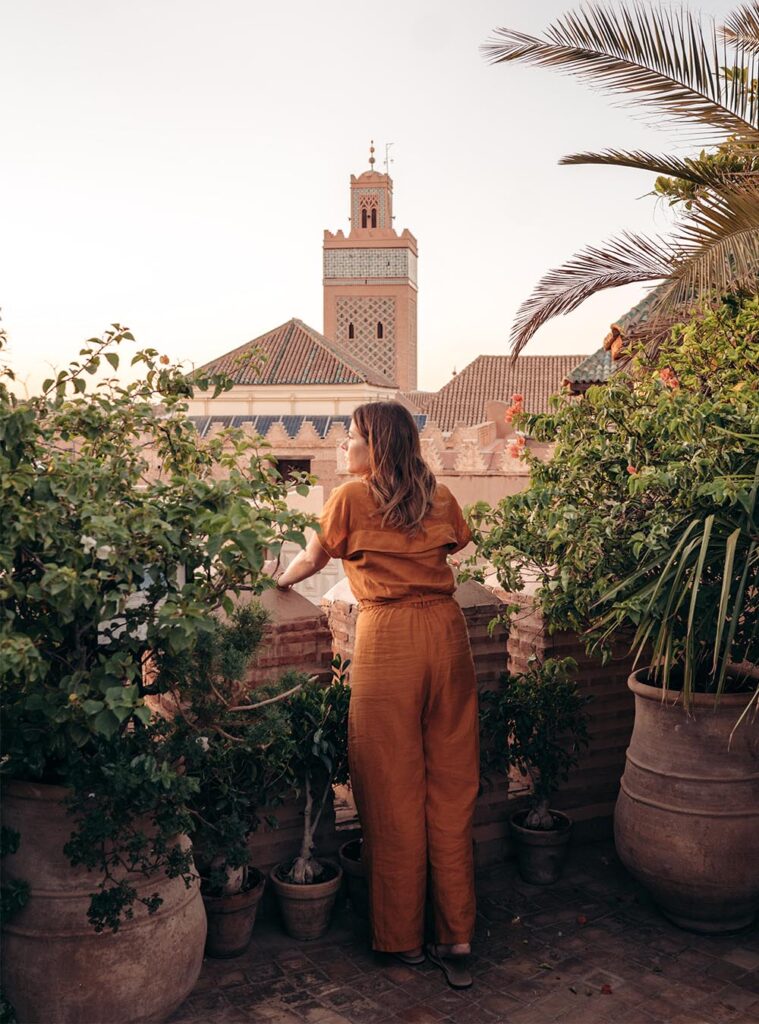 Ksar Char-Bagh… Framed by Romanesque arches with an irresistible stretch of palm-lined pool leading to the main building, this 14th century riad makes a powerful first impression. Fig, olive and citrus trees fill the air with fragrance, pools of water offer cooling respite from the heat of the day, and the kitchen garden is bursting with flavour-packed produce. You can enjoy your meals anywhere in the grounds, eating dinner beneath a star-dusted sky.