It's easy to get swept up in the tourist throngs of Florence. After all, this city is home to some of the world's most awe-inspiring art and architecture. But spending all day navigating crowded streets and packed palazzos can be hard work – especially in the heat of summer. So, when you're not relaxing in the luxury hotels of Florence, here's where those in the know go to chill out.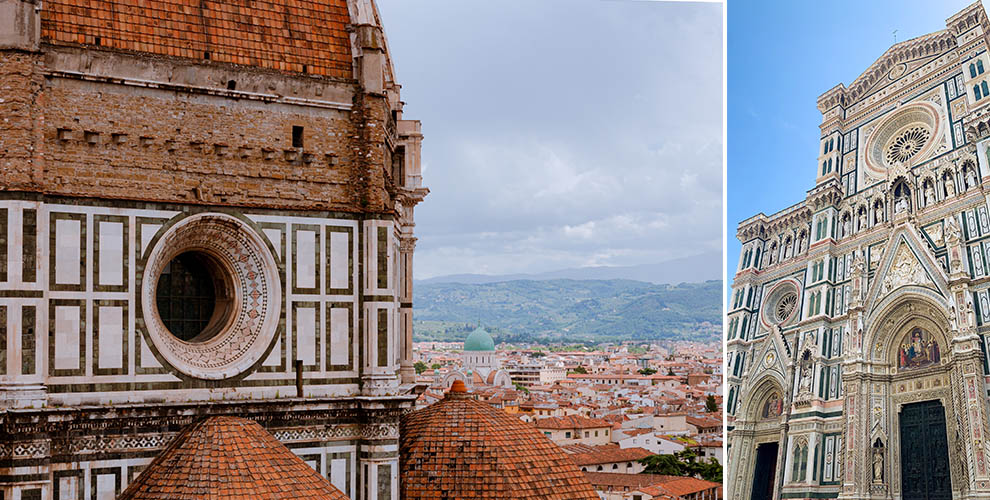 PARKS AND RECREATION
Combining green space with panoramas over the copper-pot rooftops of the city centre, Giardino dell'Orticoltura gives visitors the best of both worlds. Find your way to the upper garden, taking the bridge just behind the greenhouse, for the very best views. The great glass greenhouse itself dates from the 19th century. Today, flower markets spring up here and by night it plays host to open-air concerts – complete with a bar for cooling off.
Alternatively, if you're planning a city break with children in tow, Cascine Park has heaps of room for running about or reclining on a picnic blanket. Just be sure to visit during the day – it's less appealing after dark.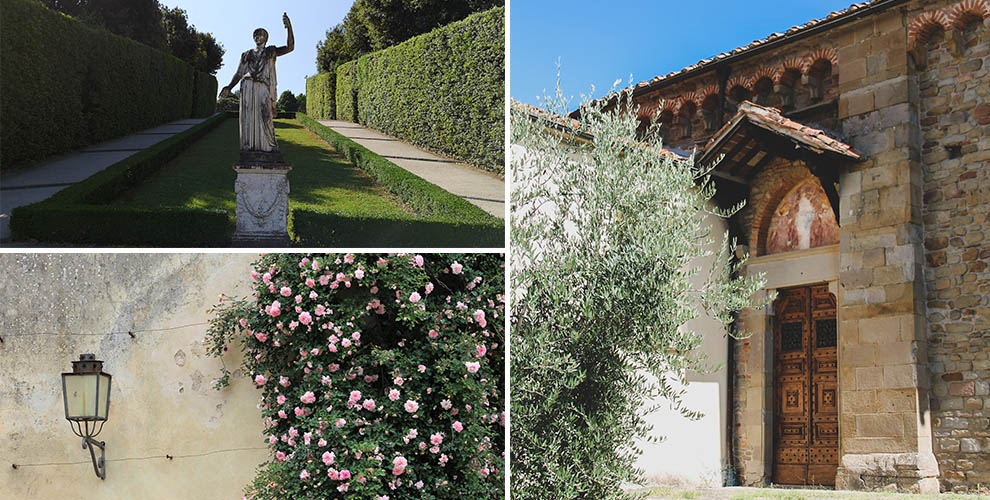 Even closer to the centre is Giardino delle Rose. In fact, it borders Piazzale Michelangelo, so it's spot on for mixing up museum and gallery visits with time out.
As the name suggests, 300 varieties of rose make this a perfumed patch in spring and summer. And sculptures in and around the lemon trees and Japanese garden mean you're never far away from Florentine art.
Should you find yourself on the opposite side of the Piazzale, duck into Giardino dell'Iris instead. Just like its rosy counterpart, there are hundreds of species of iris here, the city's floral symbol, and terraced landscaping that sets the stage for sublime city views.
LIDO LIFE
A handful of Florence's luxury hotels boast blissed-out spas, especially those in the hills and valleys circling the city itself. Villa Mangiacane lets you bathe in the midst of the estate's olive groves and vines.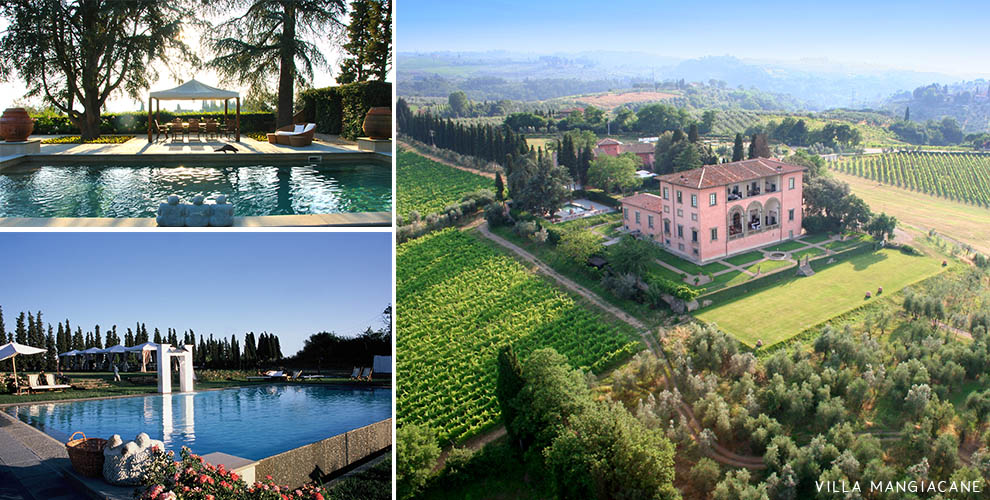 It's still possible to enjoy a cooling dip without having to head back to your hotel, though. If you're out and about for the day – and remembered to bring a swimsuit with you – try one of Florence's laid-back lidos. The Costoli complex has an outdoor, adult-friendly Olympic-sized pool that's separate to the children's space, for swimming without getting splashed. Bellariva on the Lungarno has a similar setup. And in both you can simply pitch up and lay a towel on the lawns.
ALTERNATIVE ART SPACES
The Uffizi and Galleria dell'Accademia are icons of the art world. But getting inside in summer can mean braving enormous queues. For something altogether more relaxed, seek out one of the city's lesser-known galleries.
Clet's Studio in San Niccolò is the workspace of Florence's very own Banksy. And most people completely miss its discrete door as they traipse to busy sightseeing hotspot Piazzale Michelangelo. Break away to see inside the mind of this French street artist and pick up quirky postcards that offer an alternative to the usual Statue of David souvenirs.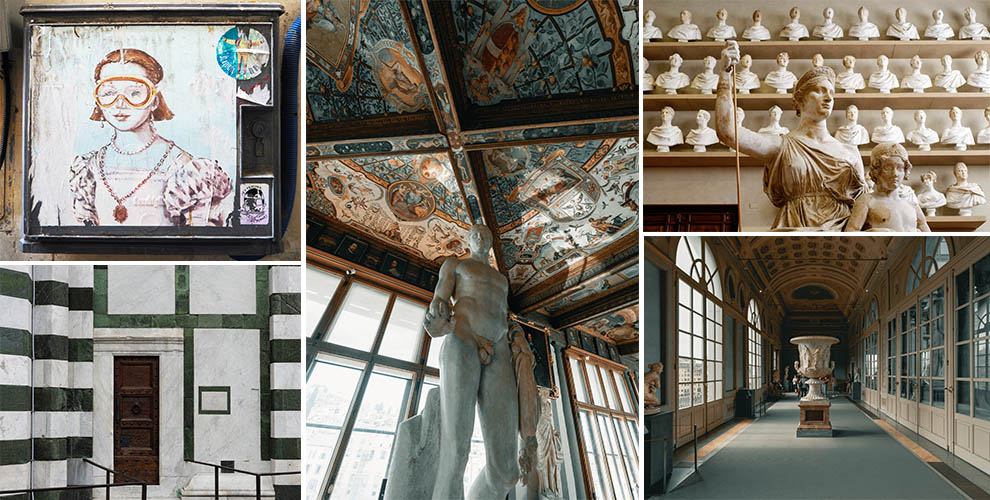 If you're all Renaissance-d out, try Museo Novecento. Its varied events and exhibitions are dedicated to 20th-century Italian art. 50 years in the making, it was created in response to the great flood of 1966, when artists and collectors donated artworks after a call out by critic Carlo Ludouico Ragghianti.
READ BETWEEN THE LINES
Secret bars are all the rage. Florence, however, has its own take: the café bookshop. Try chilled Caffè Libreria Alzaia for coffee (and mellow evening music) with your paperback.
For something considerably grander, slip inside Laurentian Library. Take time to admire the cathedral-like reading room, cloisters, cupolas and sweeping stone staircases. With Michelangelo's stamp on the architecture and the Medici family's rare manuscript collection inside, it's a magnificent literary landmark.