For our high-summer hotel hotlist, we're setting our sights on far-flung corners of the world like Fiji and Puerto Rico, as well as a few closer-to-home spots where you can still fully activate holiday-mode. Topping our wish-list is a brand new Sixties-style set of suites on Tuscany's rugged peninsula, which opens its ultra-stylish doors this month. Read on for our latest arrivals (and your soon-to-be departures).
1. La Roqqa, Porto Ercole – Italy
Opened 14th August 2023
Taking its name from the Italian word for 'fortress', La Roqqa is the new gatekeeper of Tuscan seaside luxury. Perched on a hillside overlooking Porto Ercole, the boutique's vibrant façade is surrounded by striking defensive structures still standing from the area's once-Spanish rule. Inside, the décor is inspired by the glamour of 1960s Italy, each element carefully considered and effortlessly sophisticated (think terrazzo floors and terracotta-hued walls).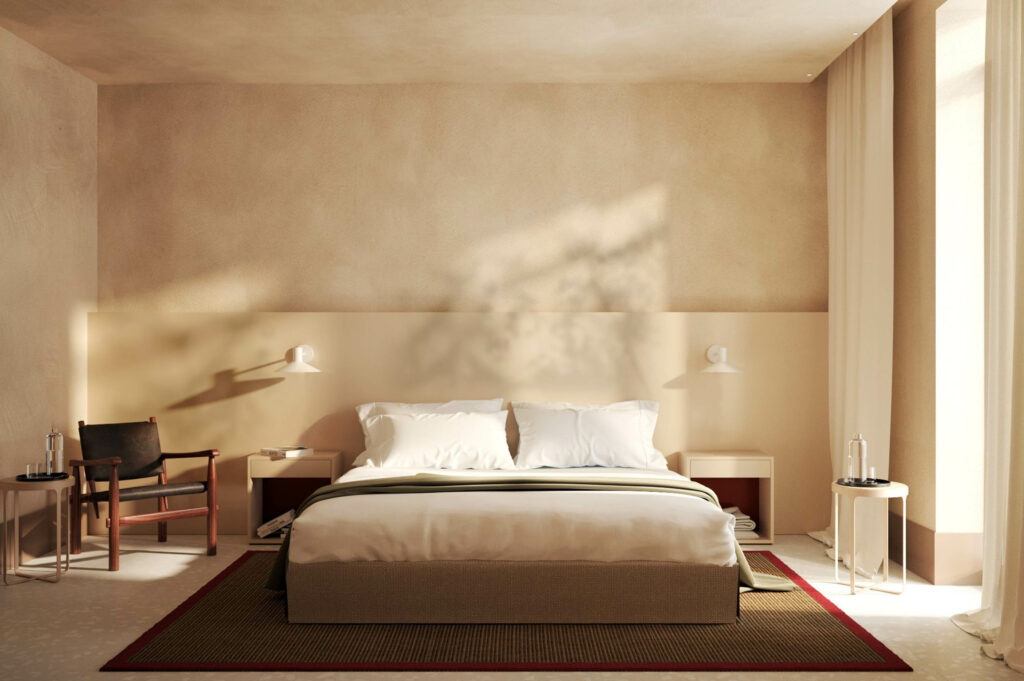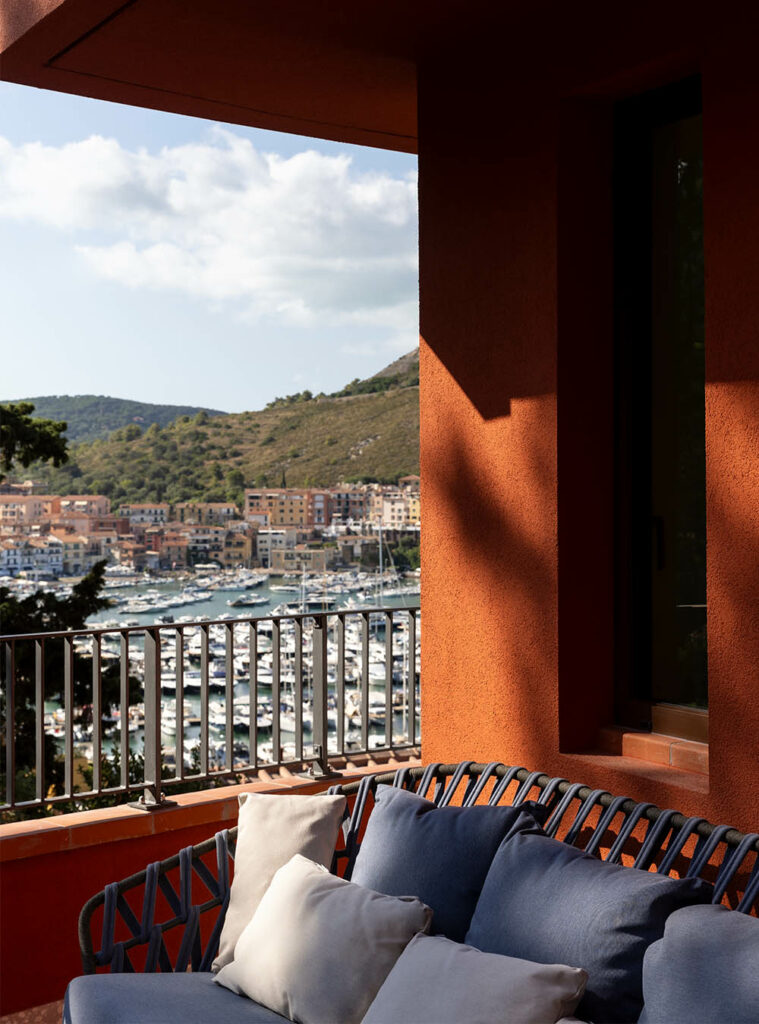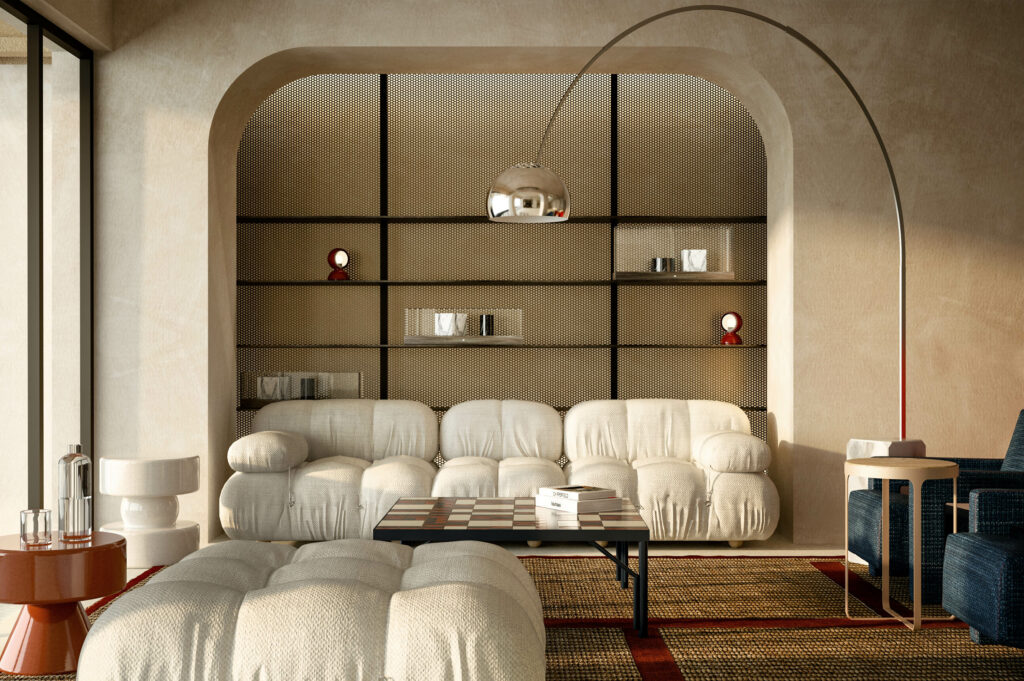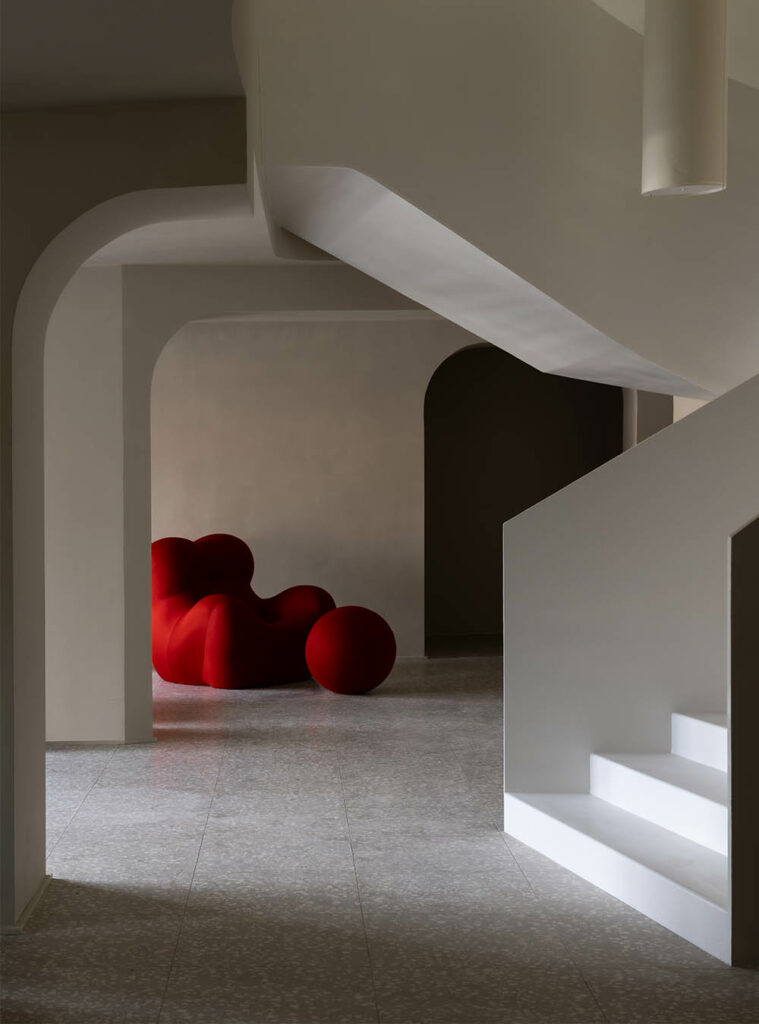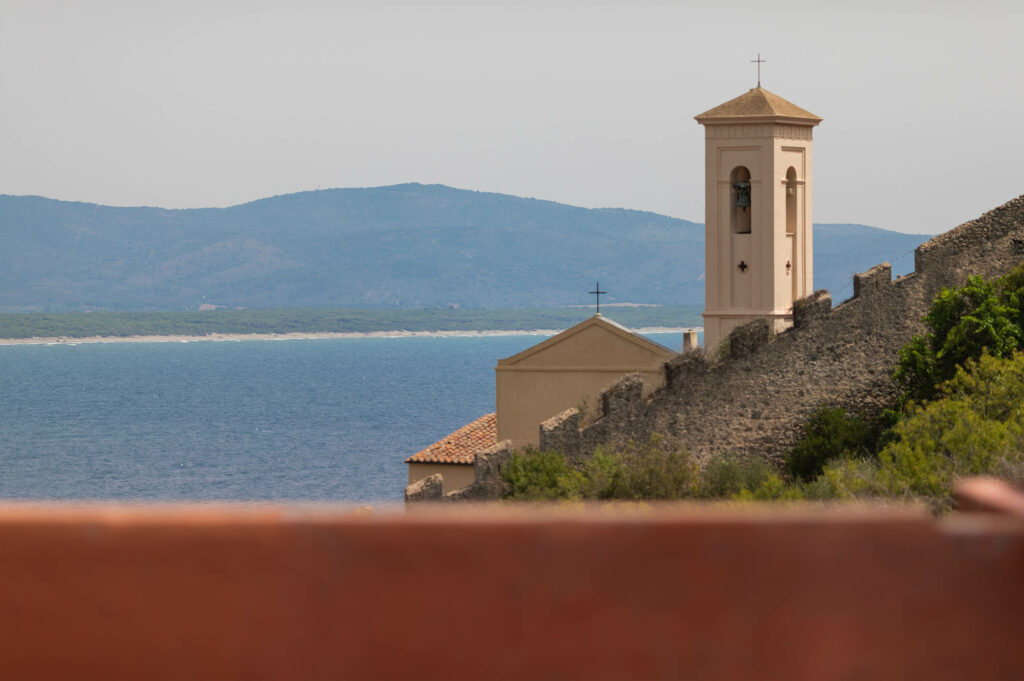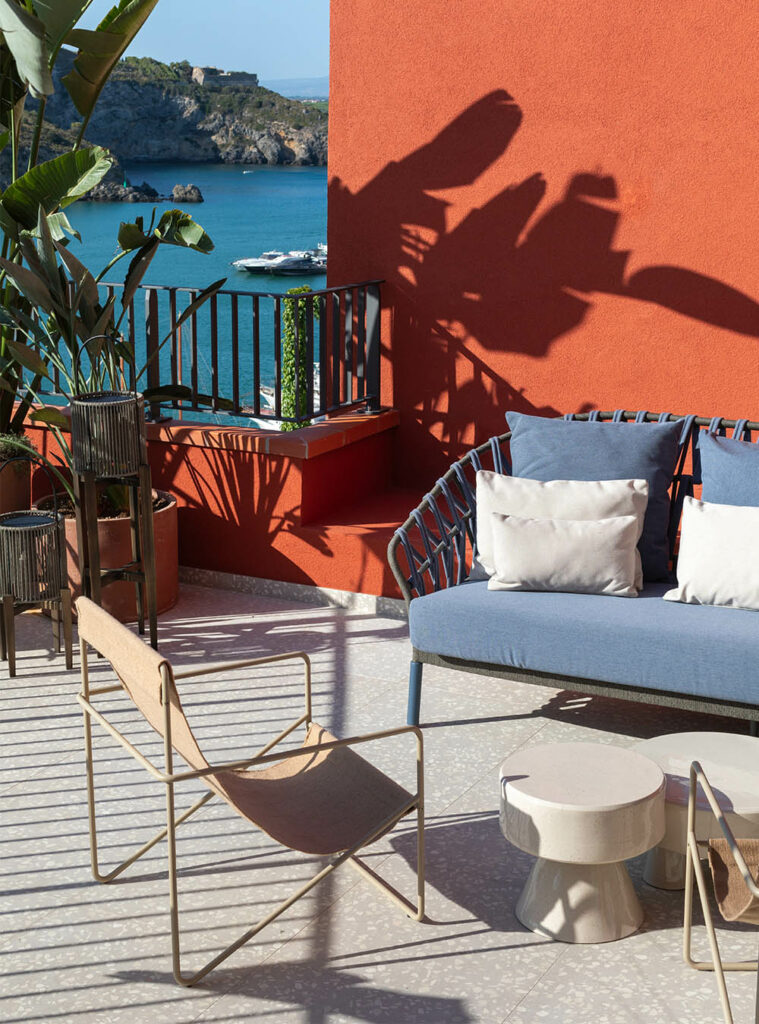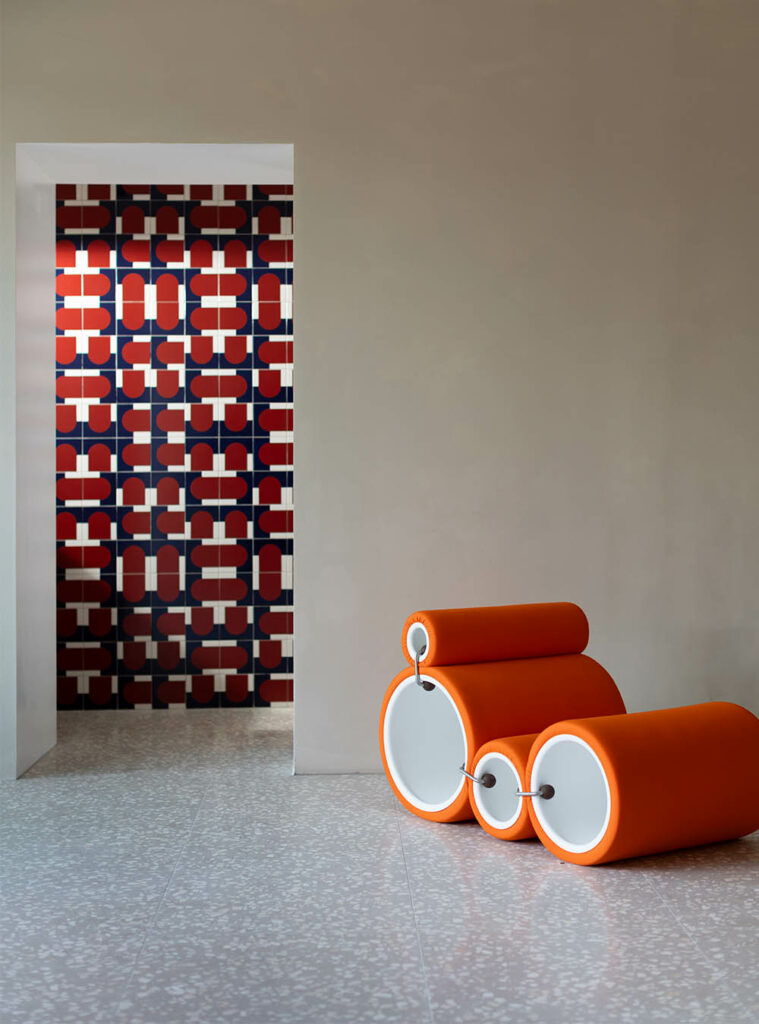 For a restful afternoon, head to the hotel's Isolotto Beach Club, or the sun-soaked rooftop terrace – the ideal place to sit back, drink in hand, as the waves ripple through the harbour. Then when you're ready, settle into the restaurant overlooking the archipelago for Mediterranean-style culinary excellence.
2. The Gallivant, Rye – UK
A quick scroll through The Gallivant's Instagram feed – blustery beach walks, colour-popping headboards, and coastal tablescapes all feature – will soon have you booking a British seaside escape to the golden dunes of Camber Sands.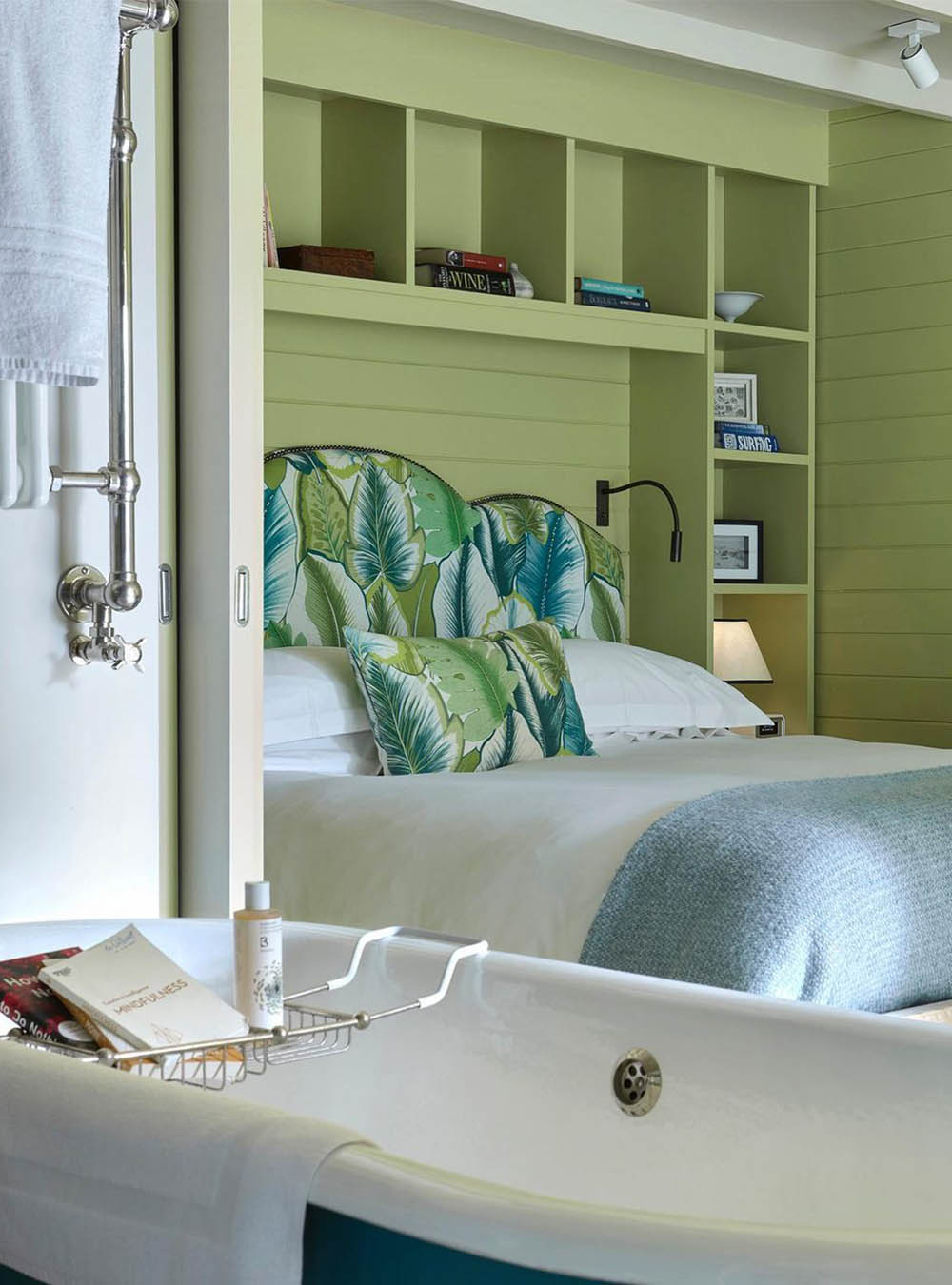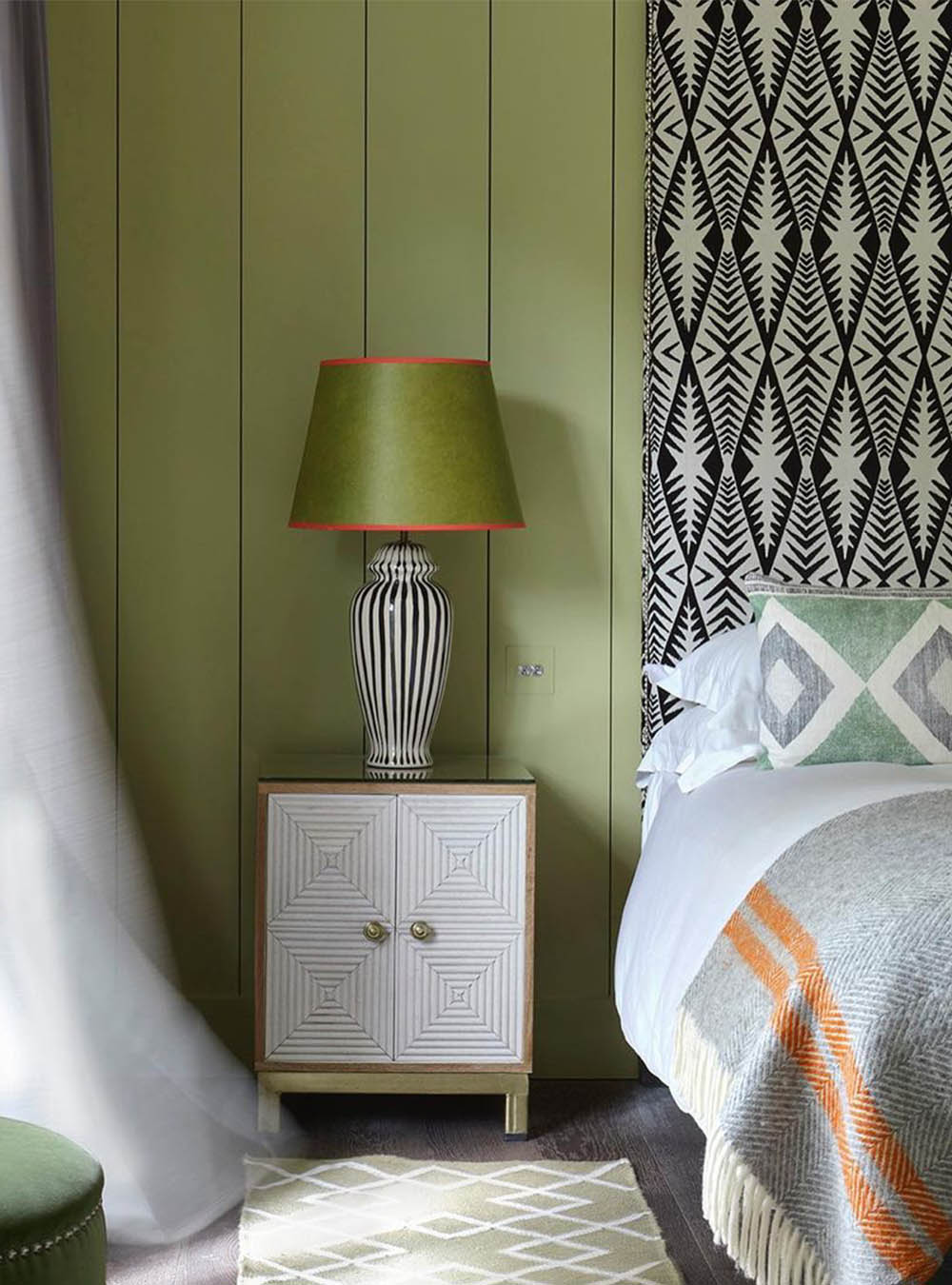 From the feed @thegallivant
The Scandinavian-inspired Snug Cabins are perfect for short retreats, while the stylish Garden Rooms make the most of a longer stay, with French doors to the eco-friendly coastal garden creating an indoor-outdoor feel. Luxury Garden Rooms feature a private deck, as well as a large roll-top bath and a super-king bed set into a library wall. Tuck into menus which champion 'best of British' ingredients (washed down with fine English wines), and salute the morning sun with yoga in the Open Space Studio (or on the beach in the warmer weather).
3. Raiwasa Private Resort, Taveuni Island – Fiji
At this private resort for just one guest – and their group – days are made for infinity pool dips and nights are best spent shooting-stargazing. Island life at Raiwasa Private Resort revolves around Fiji's tropical waters – dine on the overlook deck with schools of dolphins and pilot whales in the not-too-distant waves for company, snorkel the world-famous 'rainbow reef', and venture out to the Somosomo Straights for a spot of deep-sea fishing.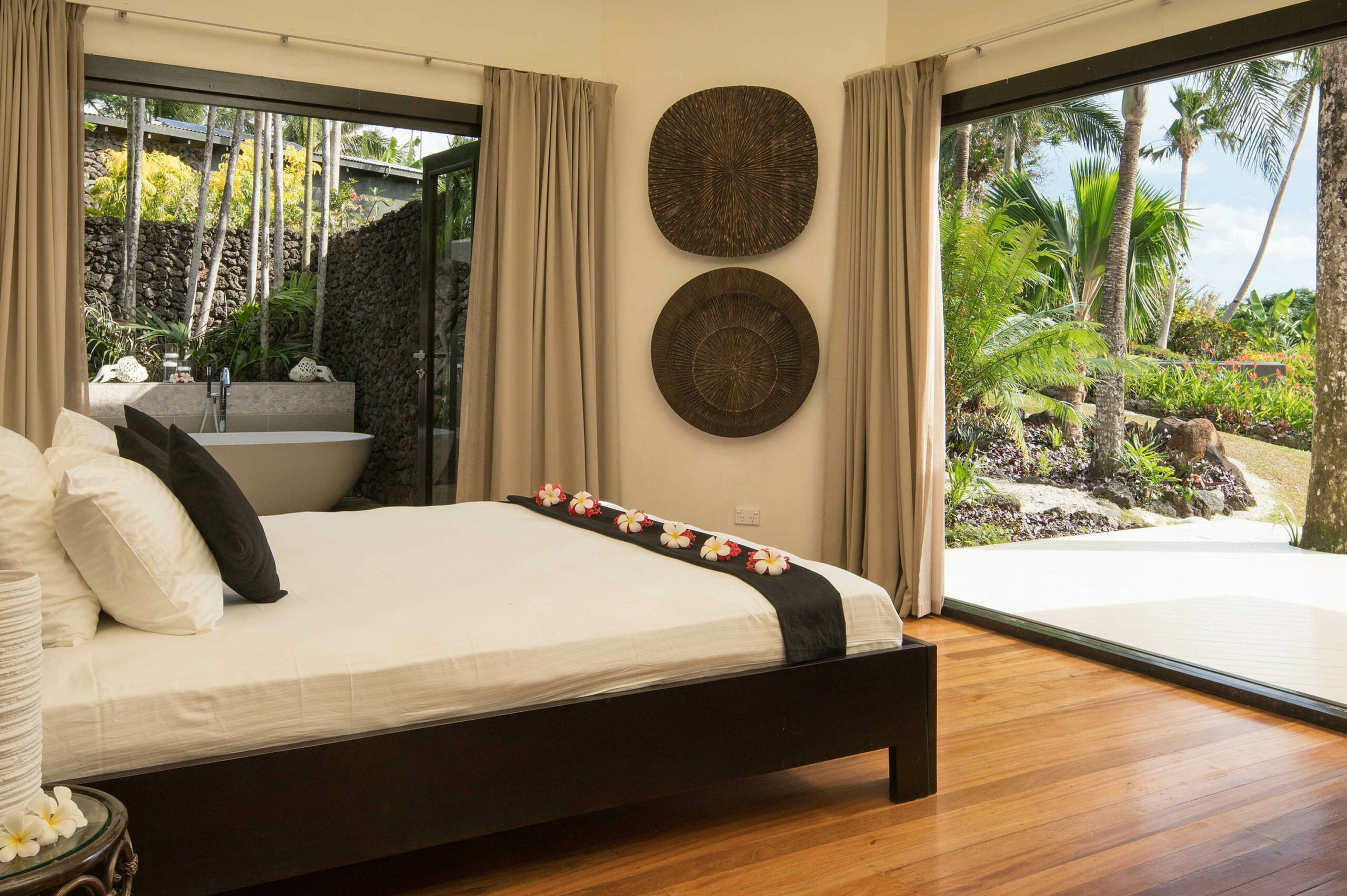 There are also authentic Fijian cultural experiences to tap into, such as 'Go Fijian for a Day' which immerses guests in Lovo underground cooking, the Kava drinking ceremony, and the Meke Fijian dance.
4. Hotel El Convento, San Juan – Puerto Rico
A 350-year-old former Carmelite convent in the heart of San Juan, Hotel El Convento is an alluring mix of Spanish colonial architecture and contemporary styling. The panoramic rooftop terrace is topped with a plunge pool and Jacuzzi for above-the-city soaks, and the hotel's laid-back beach club beckons sun, sea and sand worshippers.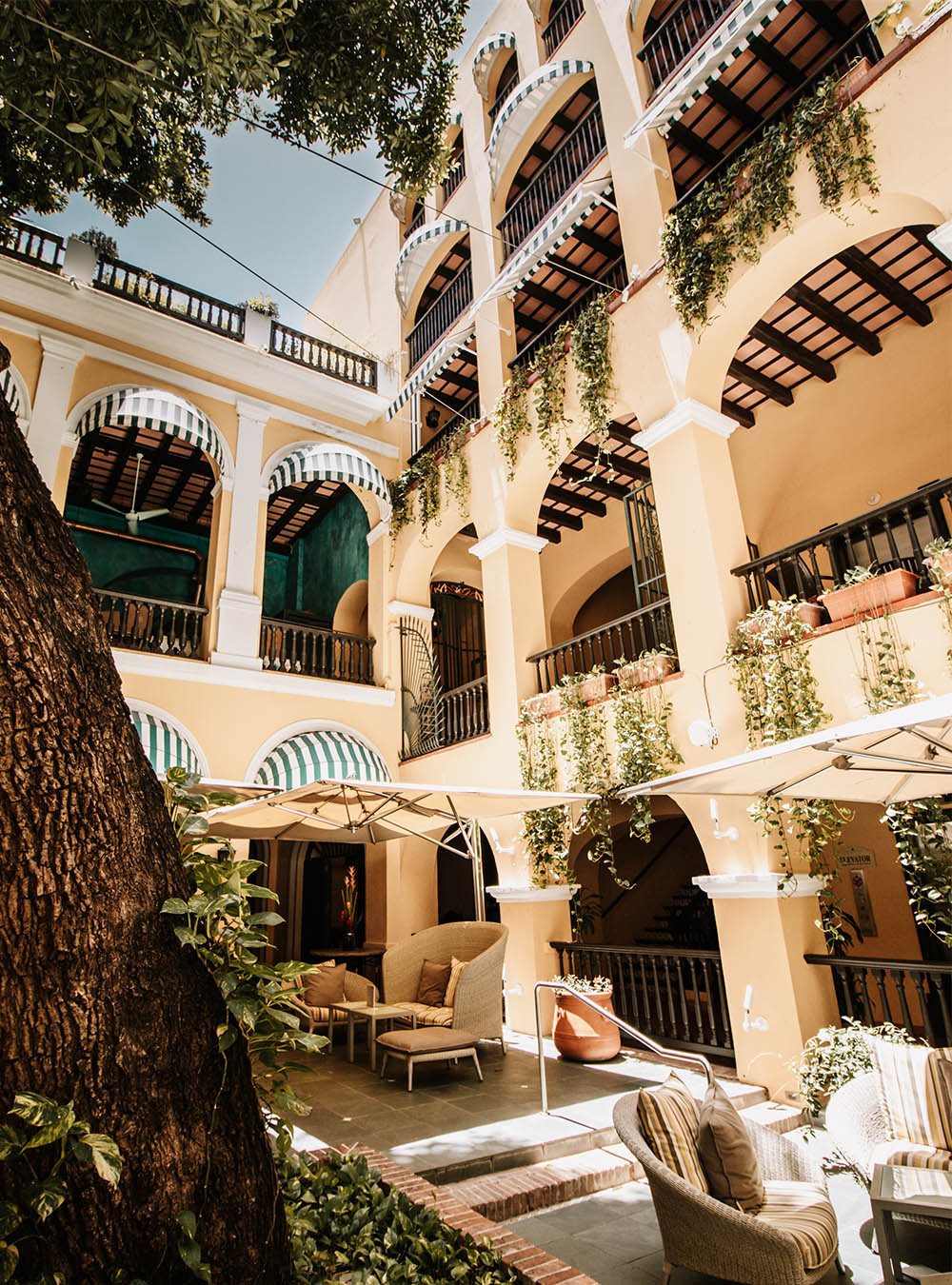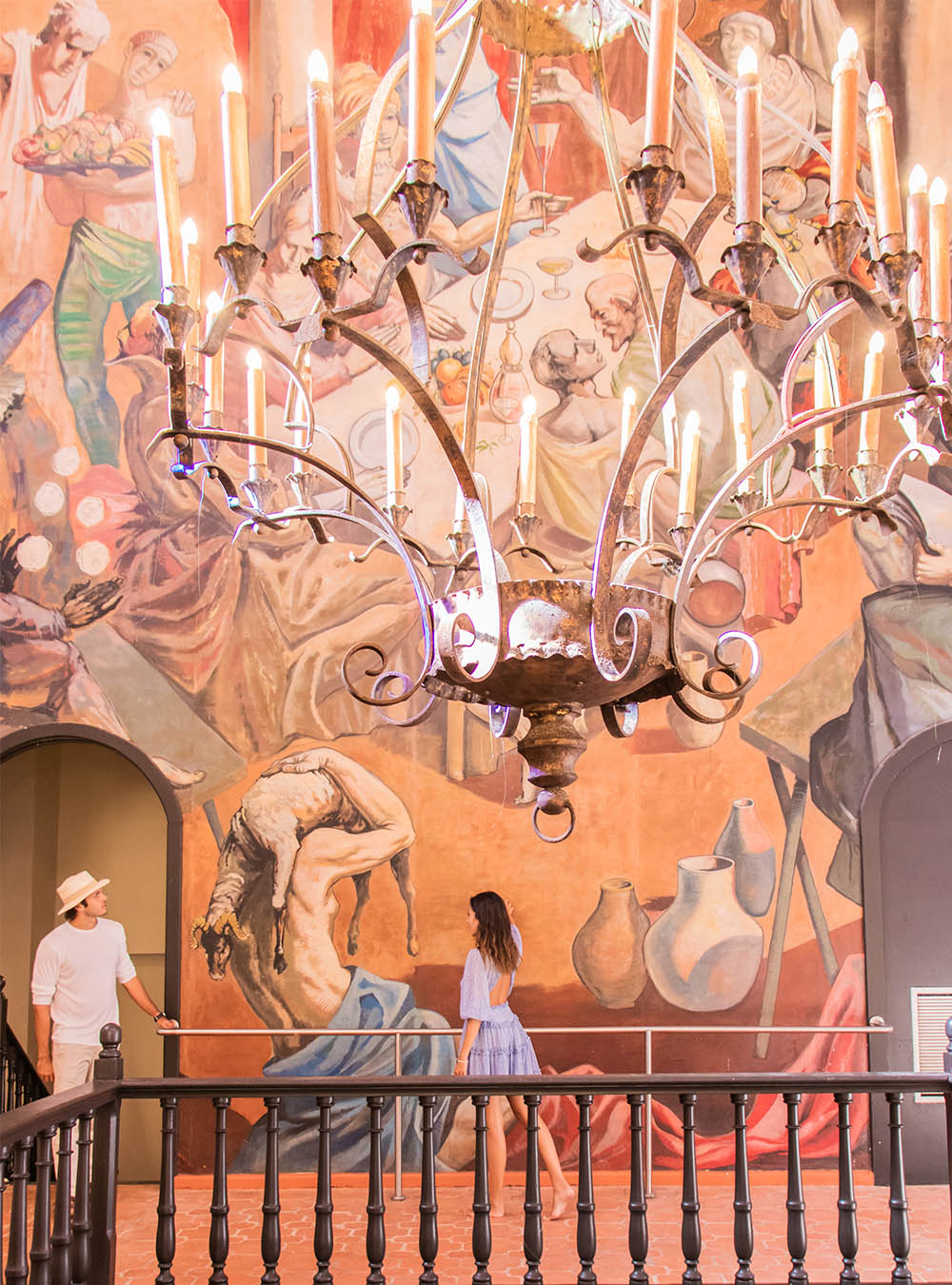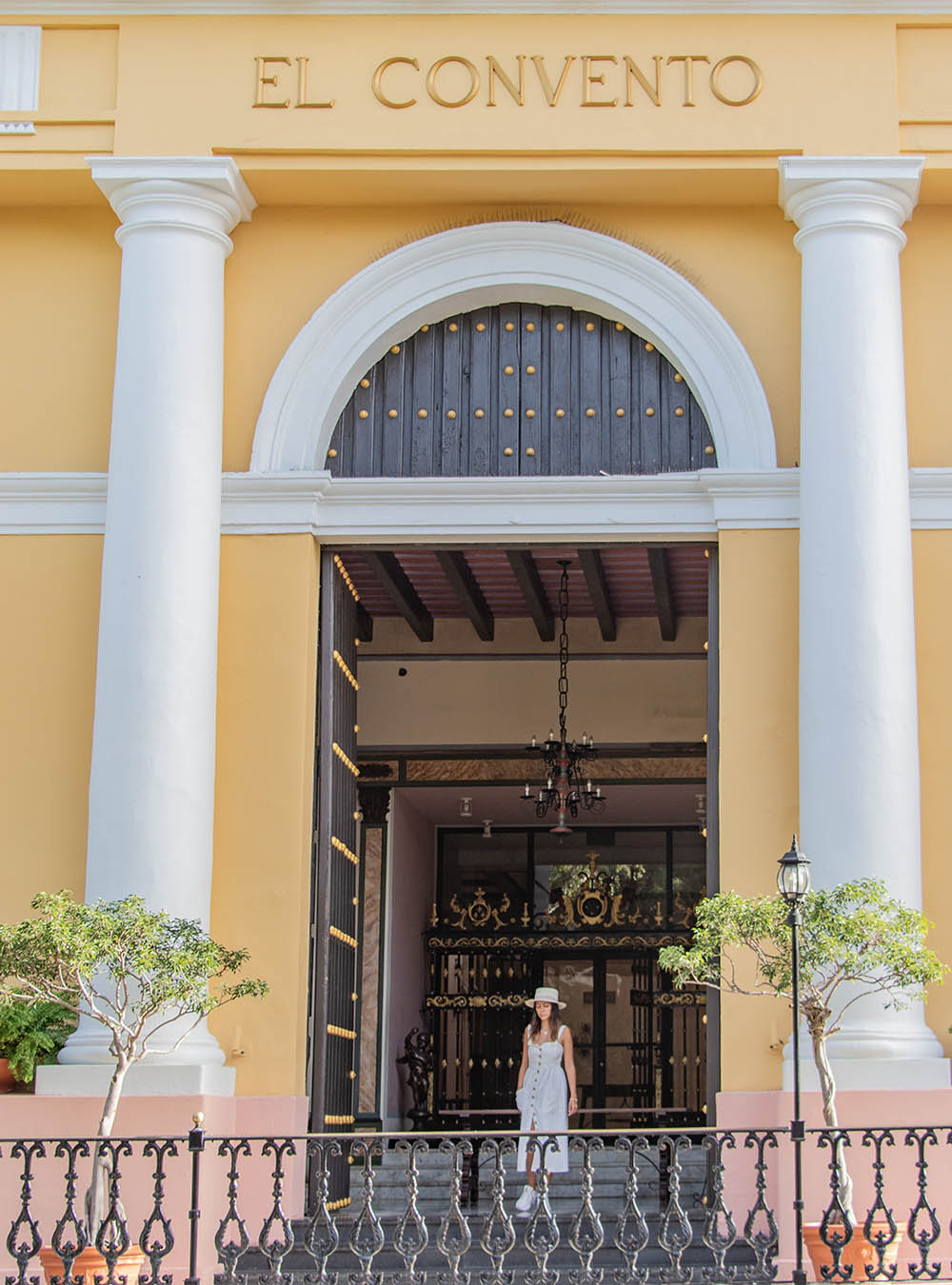 Inside the sunshine-yellow walls, expect mahogany beams, handcrafted tiles, antique chests and wrought ironwork. Whichever room you choose, you'll be treated to captivating views of Old San Juan and the bay.
5. The Lodge at St. Edward Park, Washington – USA
Tucked away in 326-acres of dense forest, The Lodge at St. Edward Park is just steps from the shores of Lake Washington. With its historic past as a seminary, it has been restored into a boutique hotel, elegantly blending Revival architecture with art deco touches in the interior.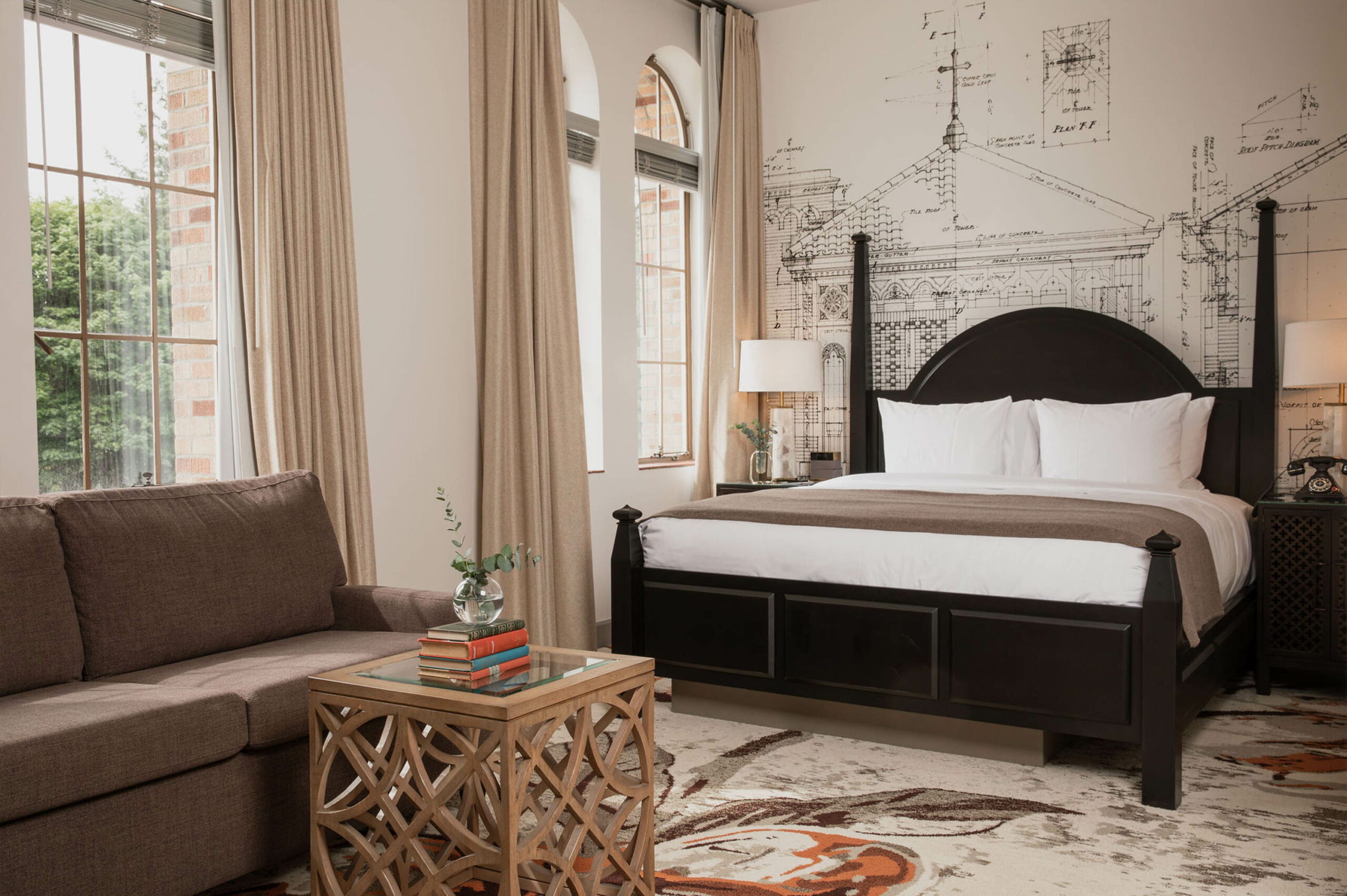 Make a grand entrance in the hotel's 1938 Pontiac Stretch Limousine, settle in for the weekly ritual of afternoon tea, curl up with a book and vintage board game in the library, gather a team for a friendly game of pickleball, and press pause in a Kundalini Yoga session. With so much natural beauty on your Pacific Northwest doorstep, stays can be as restful or energetic as you choose.
6. Grasse Grace Manor, Nanzhuang – Taiwan
Inspired by the beauty of its namesake, the perfume capital of southern France, Grasse Grace Manor's architecture is grandly Gothic in style – featuring cool, calming interiors awash with soothing blues and pastels. Bedrooms paint a serene picture with panelled walls, ornate bedheads and gilt-framed mirrors, bathed in natural light and framed by views of jade-green hills.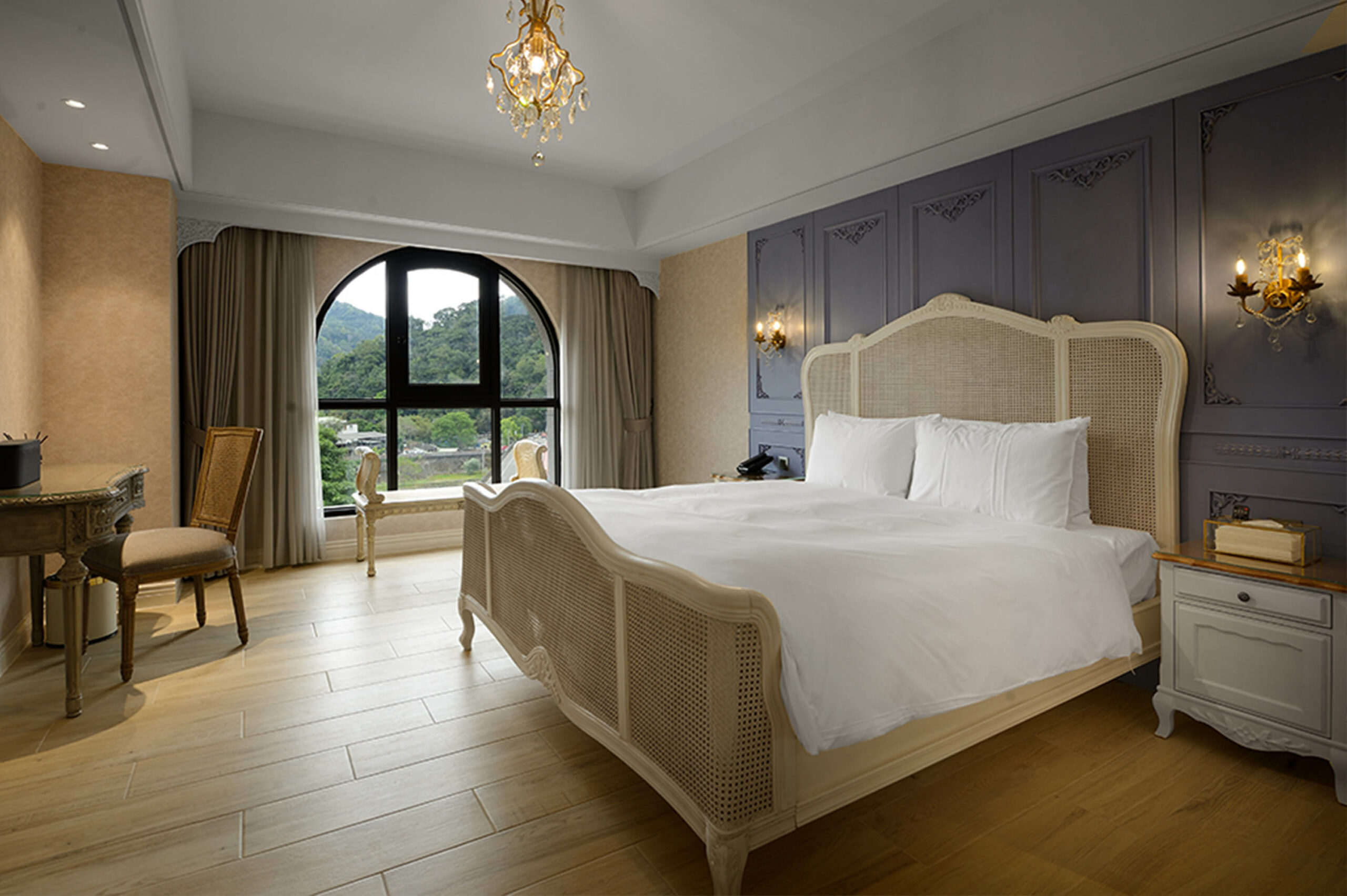 Jasmine restaurant is an ode to French fine dining, with the likes of caramel Camembert, chestnut bisque, and osmanthus ice-cream on the menu. Step from the south of France into slow-living city Nanzhuang, or take a day trip to nearby Xiantian Lake – a tranquil, mountain-cradled spot with a fascinating folklore museum.