Get to know the travel-loving stars of our latest brand campaign
Following an open casting call in March, our panel of travel experts selected three worthy winners from over 400 online applicants and 40 in-person interviewees – who charmed us with awe-inspiring, heart-warming, and (at times) side-splitting stories from their holidays. Each winner was then given a personalised travel profile (and a trip to their perfectly paired property), with the freedom to go wherever they want in the world. You'll soon see their faces on billboards and TV adverts across London, so we thought we'd introduce you to Shivam, Kerry, and Beverly – plus the boutique hotels they're best matched to.
Shivam, Manchester – the curious wanderer Though admittedly not the strongest surfer, Shivam loves grabbing a board, catching some waves, and swapping stories with locals whenever he travels. Soon to complete a PADI diving course in the Philippines, he's clearly in his element out on the water. Having recently taken up black and white film photography, Shivam is currently scouting out dark rooms in Bangkok and Jakarta for an upcoming trip.
"I love hotels where you can learn the history, the journey, where they hire the community and are actually sustainable.
Despite several travel disasters over the last few years, Shivam is an eternal optimist, insisting that it's all about reframing your perspective. When his car broke down in the middle of nowhere, he was rescued by a friendly local who turned out to be one of the kindest people he'd ever met. And where does Shivam feel his most authentic self? With his grandmother in India, sharing a chicken tikka from the street food stall outside her house.
Hotels as characterful as Shivam
Kerry, Northumberland – the nature-loving nomad Kerry has one of those infectious laughs which will make you want to giggle along with her. She has a bright-eyed outlook on the world, seeking out naturally beautiful spots and hotels with soothing interiors – which makes her particularly drawn to the Balearics.
"You see hotels in the jungle that look out of this world. I've realised having trees and nature around is so important for me.
Wandering the islands' olive groves, soaking up the sun on rugged beaches, and settling into a neutrally-styled rustic hotel (preferably with a farm-to-table restaurant). Where's Kerry got her eye on next? Somewhere in South America, to experience the rainforest-swathed landscape she's never explored before. "It's so green. It's not what you'd see in the Med."
Hotels as characterful as Kerry
Beverly, London – the considerate traveller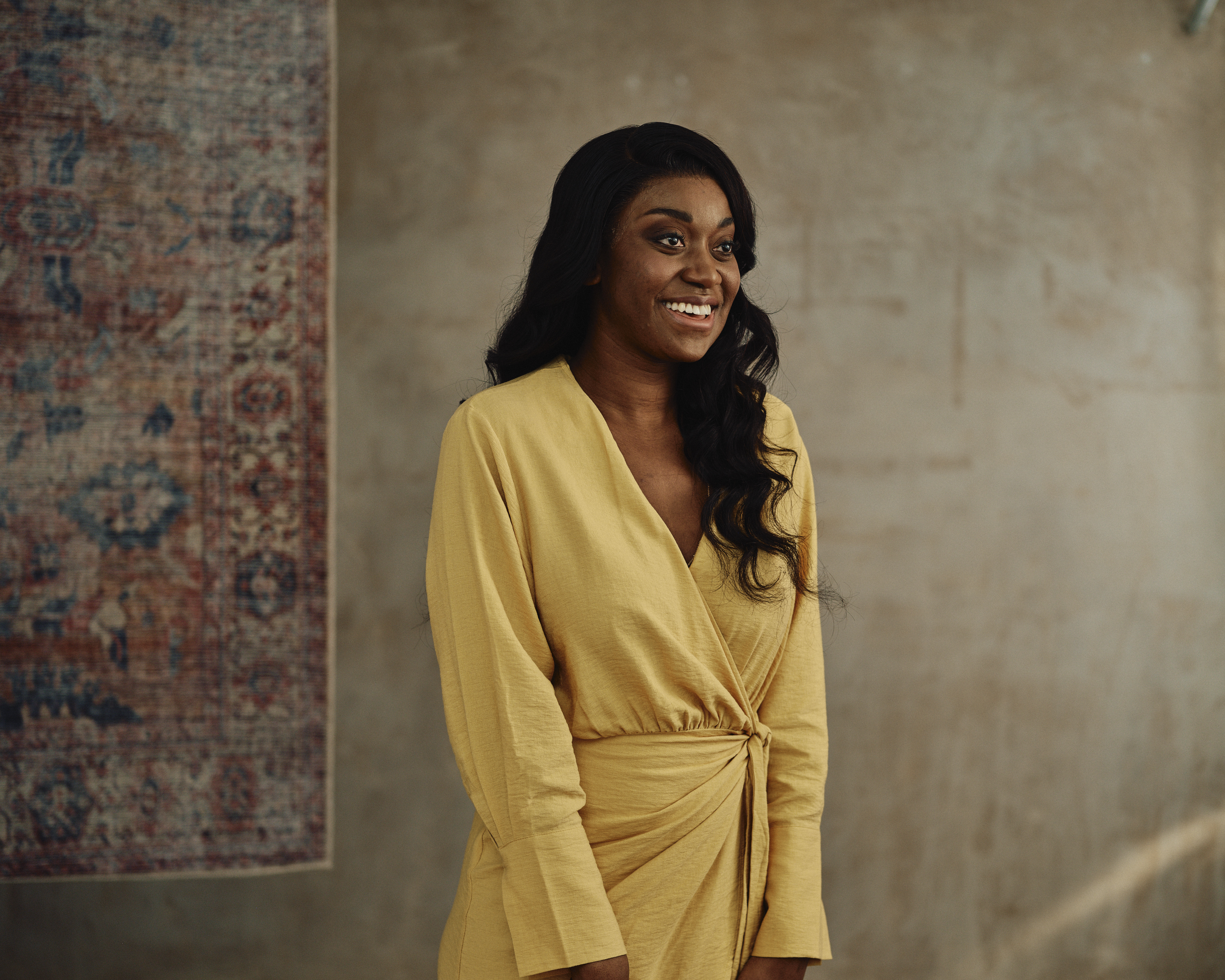 Gardening lover Beverly spends whatever time she can outdoors – including tending the plants at an allotment near her mum's house. Whenever she travels, Beverly likes to kick off her shoes, plant her feet on the ground, and let all the stress from working in one of the world's busiest cities melt away.
"I love spaces that allow me to feel connected to the ecosystem I'm in. A place that prioritises sustainability and a circular economy.
She's a real foodie, and is always on the look-out for locally-made vegan dishes – particularly in East African cuisine. Originally from Ghana, Beverly enjoys expanding her palette (passionately recommending the plant-based food scene in Kenya and Uganda) and learning about a place through food.
Hotels as characterful as Beverly