O

n the little Italian island celebrities can't seem to get enough of, Luke Abrahams laps up la dolce vita from the apricot-hued, panoramically positioned Punta Tragara.
The lowdown…
Icons don't get more iconic than this, and Slim Aarons knew it. The hotel pool was made instantly famous when the late photographer snapped la dolce vita in action back in the August summer heat of 1974. The glitterati appeal still lives on, and to this day, continues to offer a major schooling in 1920s glamour and Capri's Hollywood-esque storied past. It is, in a nutshell, a million-dollar time capsule that boasts, perhaps, the finest views anywhere in this part of Italy.
Set the scene…
High above the stone fortresses of the Faraglioni rocks. From Capri's Marina Grande port you take the funicular up and walk from Capri town's main square. It takes roughly 15 minutes (depending on the season as summer can get pretty wild) walking along the very Insta-pretty Via Tragara. The hotel is set right on the very end of the Belvedere, where stonkingly good views and island panoramas are included.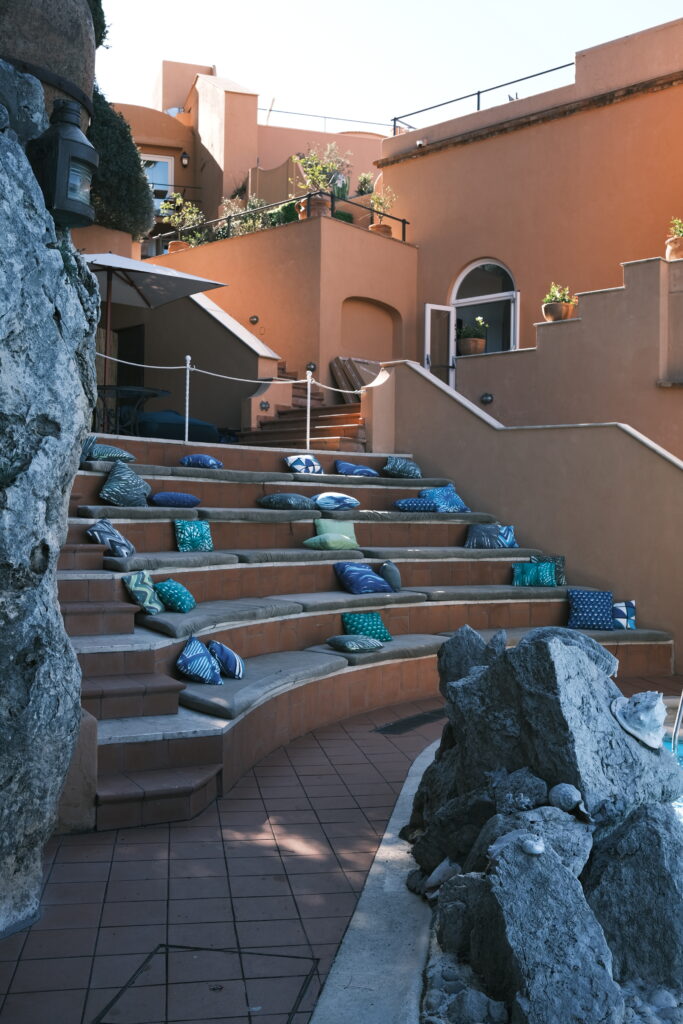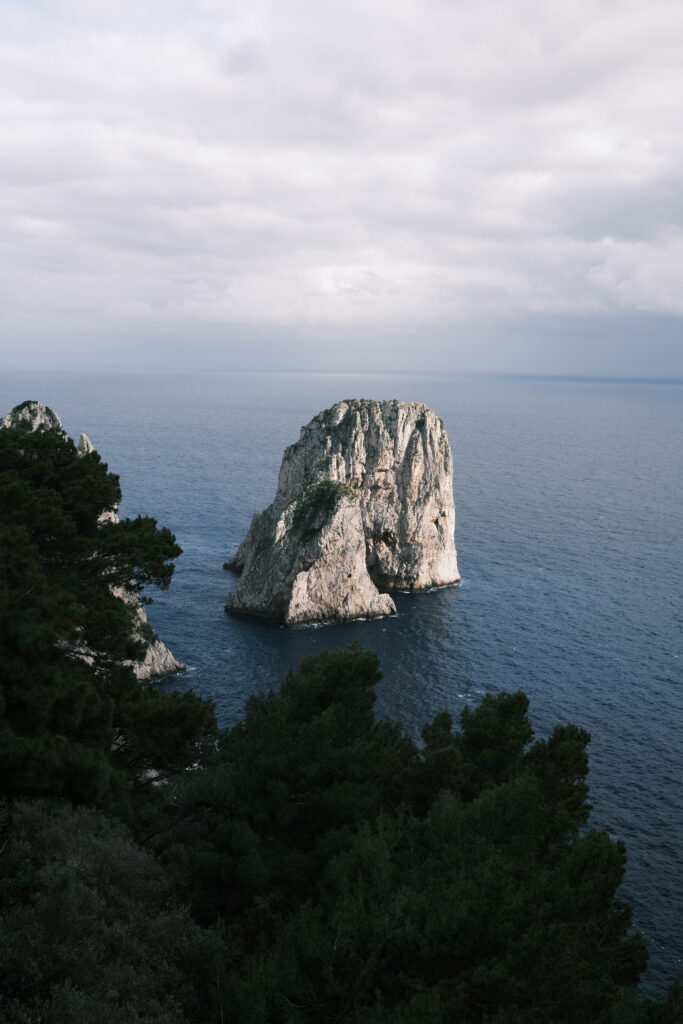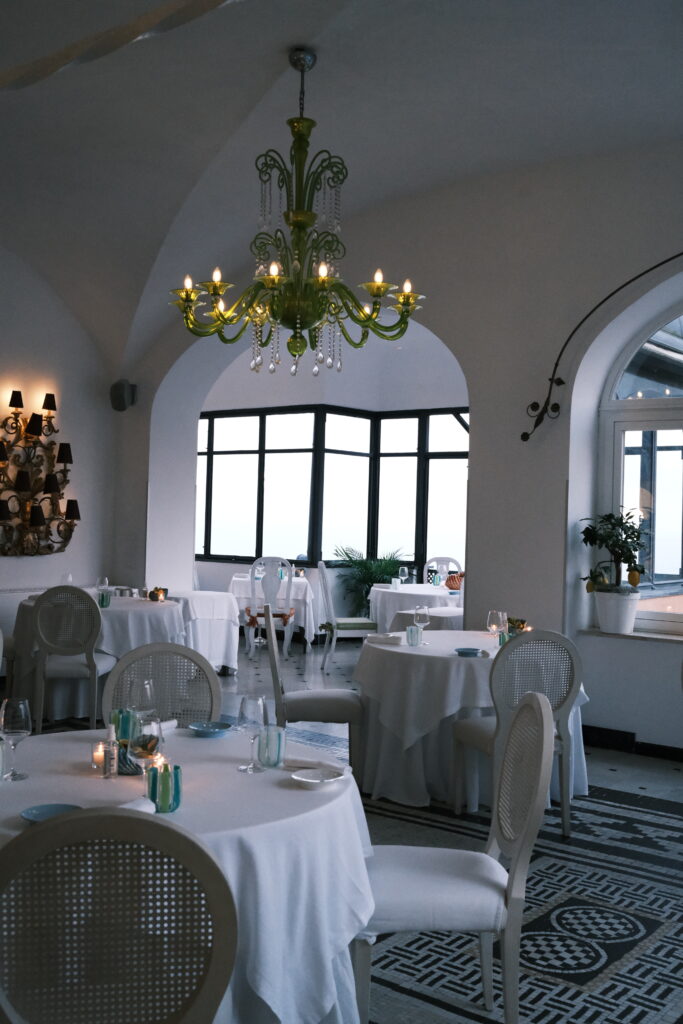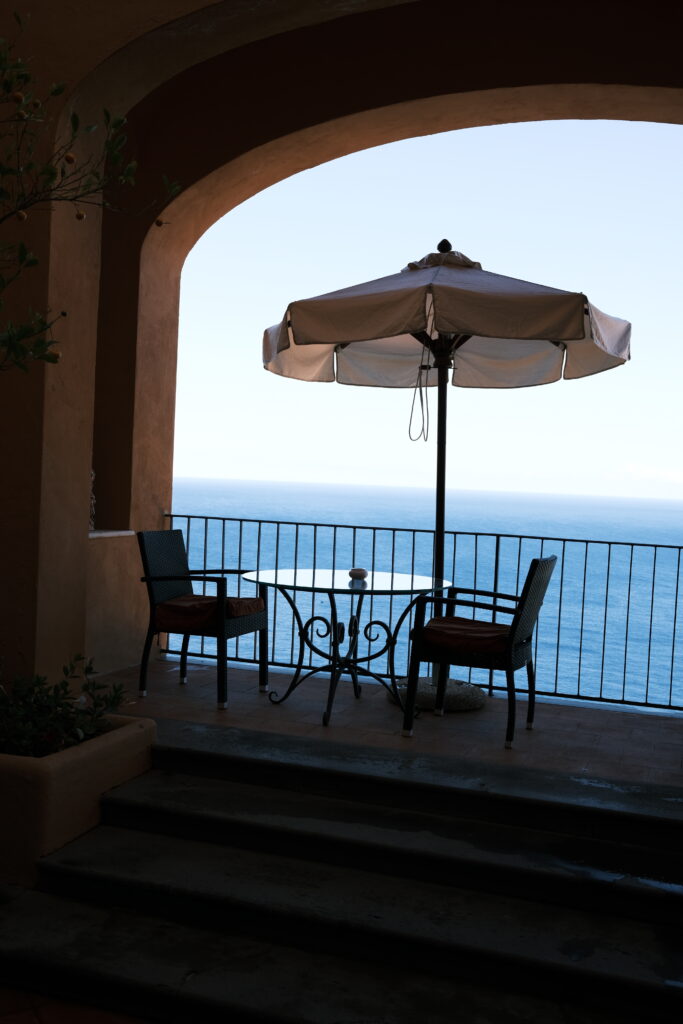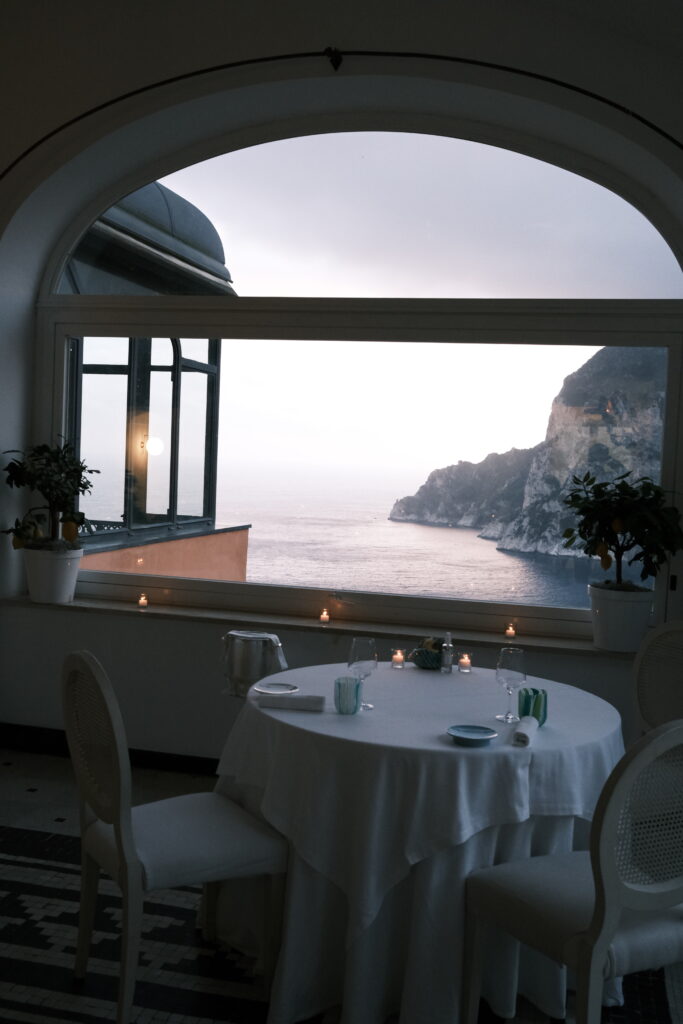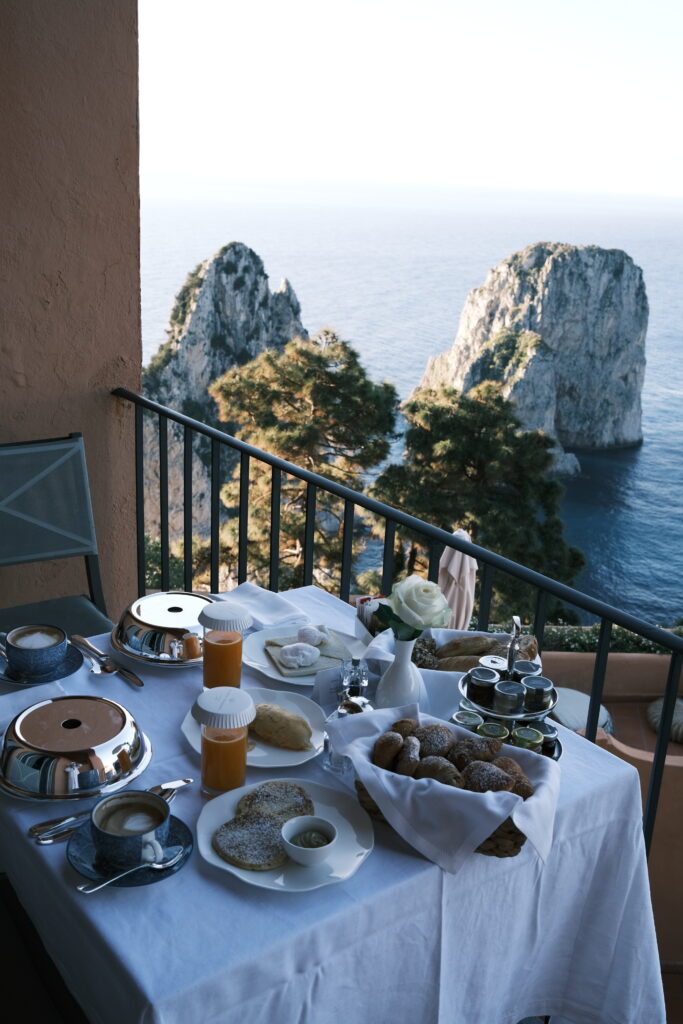 Punta Tragara photographed by Pietro Fiallo
Style points?
It's posh, but not at all stuffy. Capri's terracotta grand dame comes with a rep, but in place of all the tux lux, dishy (and cheeky) Italian guys and gals help give a little soul to its incredibly storied walls. Enrico Vismara and French Swiss architect Le Corbusier were the dream team maestros behind its aristocratic panache. The hotel has seen several different owners over the years, including a Roman count, and as a result, has become a bit of a mish-mash of architectural styles.
The latest rendition comes courtesy of Giorgia Dennerlein. Think modernist cuboid lines, Art Deco vintage patterns and colours inspired by all those early 19th century English rose gardens that sprung up on the island and on nearby Ischia.
"What kind of person stays here? Men in fedora hats and dusty-coloured linen suits, plus women who just can't get enough of labels and wicker bags. Couples love it, too.
Tell us about the rooms…
All charming, to the point, and surprisingly not at all fussy or over the top. None of the 44 rooms are the same and the décor (thanks to all the hotel's numerous owners) varies from contemporary chic to all-out Italian classic. Expect snazzy floors, marble tubs (with semi questionable clubby-esque backlighting), scalloped groovy couches and comfy high-top beds. Best part is that all come with a terrace of balcony, fronting the garden, sea or those deliciously lush and photogenic Faraglioni rocks.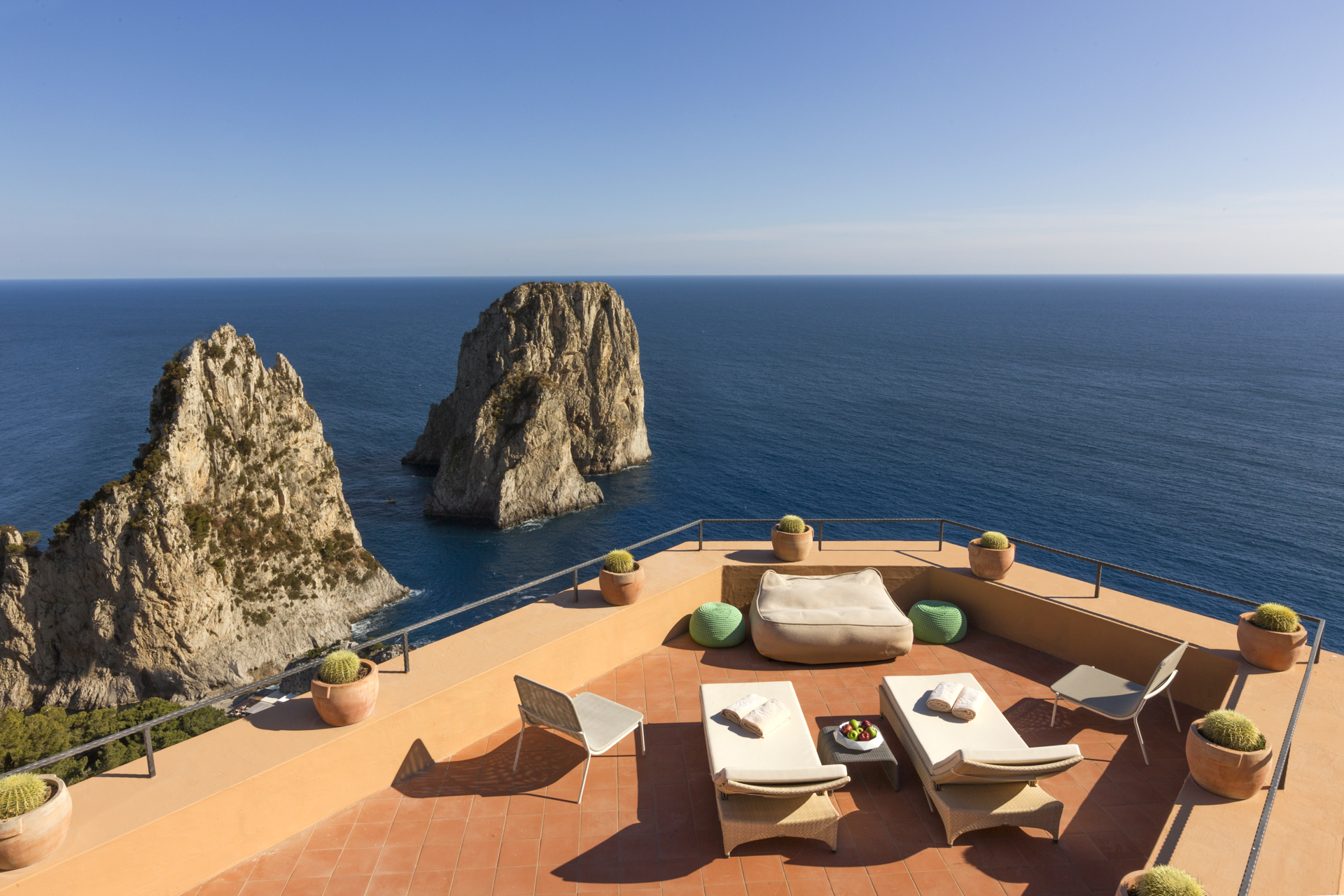 The food and drink?
Eating here is best summed up as ridiculously romantic. Come sunset, the last rays of the day treacle in all sorts of kaleidoscopic hues that transform headline restaurant Le Monzù into a warm and fuzzy marriage proposal spot. Executive Chef Luigi Lionetti is all about showcasing Capri's homegrown produce beyond all the lemons. The tasting menu is worth the calorie boost, or simply go all-out on octopus ragu. The caprese salad is hands down, a knockout. For those itching to get away from the rocks (why would you?), head back into Capri Town to dine at the hotel's other Michelin-starred restaurant Mamma. It's a little more club retro than its hotel sister and serves up reimagined takes on Italian classics (mozzarella kebab, anyone?). The local wines are excellent, too.
Come breakfast, the grand buffet serving all the usual suspects takes centre stage back at Le Monzù, but in all honesty, if you've nabbed a sea view room our advice is to stay put and order room service. It's all too visually delicious – just watch out for the seagulls.
Anything else to note?
Because the hotel is a bit of a Hollywood starlet, the place is very well-connected (a godsend come the mania of the summer period). The concierge practically knows everyone on the island, so if you are looking for a private shopping experience at the likes of Ralph Lauren, or just need a table at neighbouring beachside club La Fontalina, they can sort you out.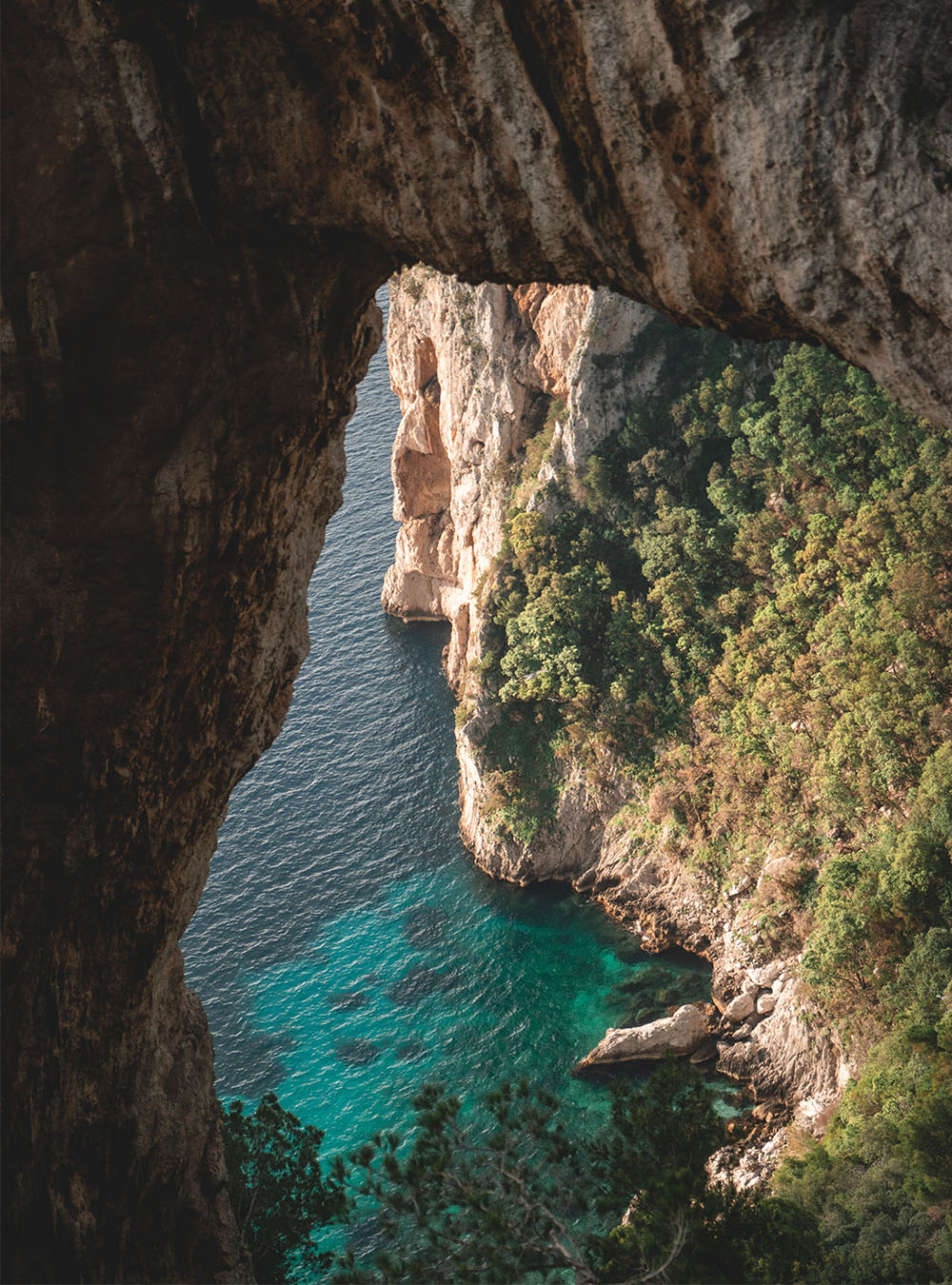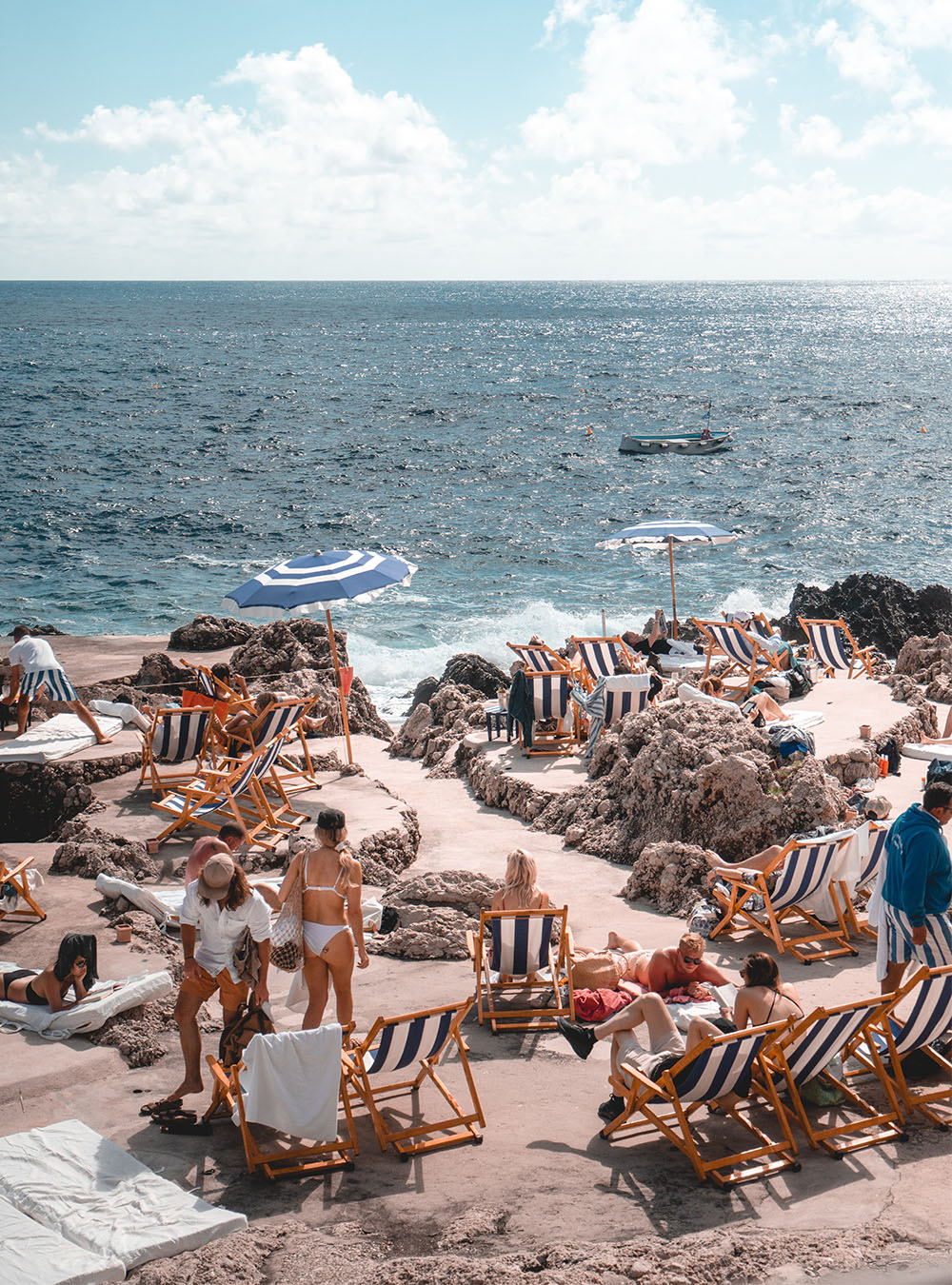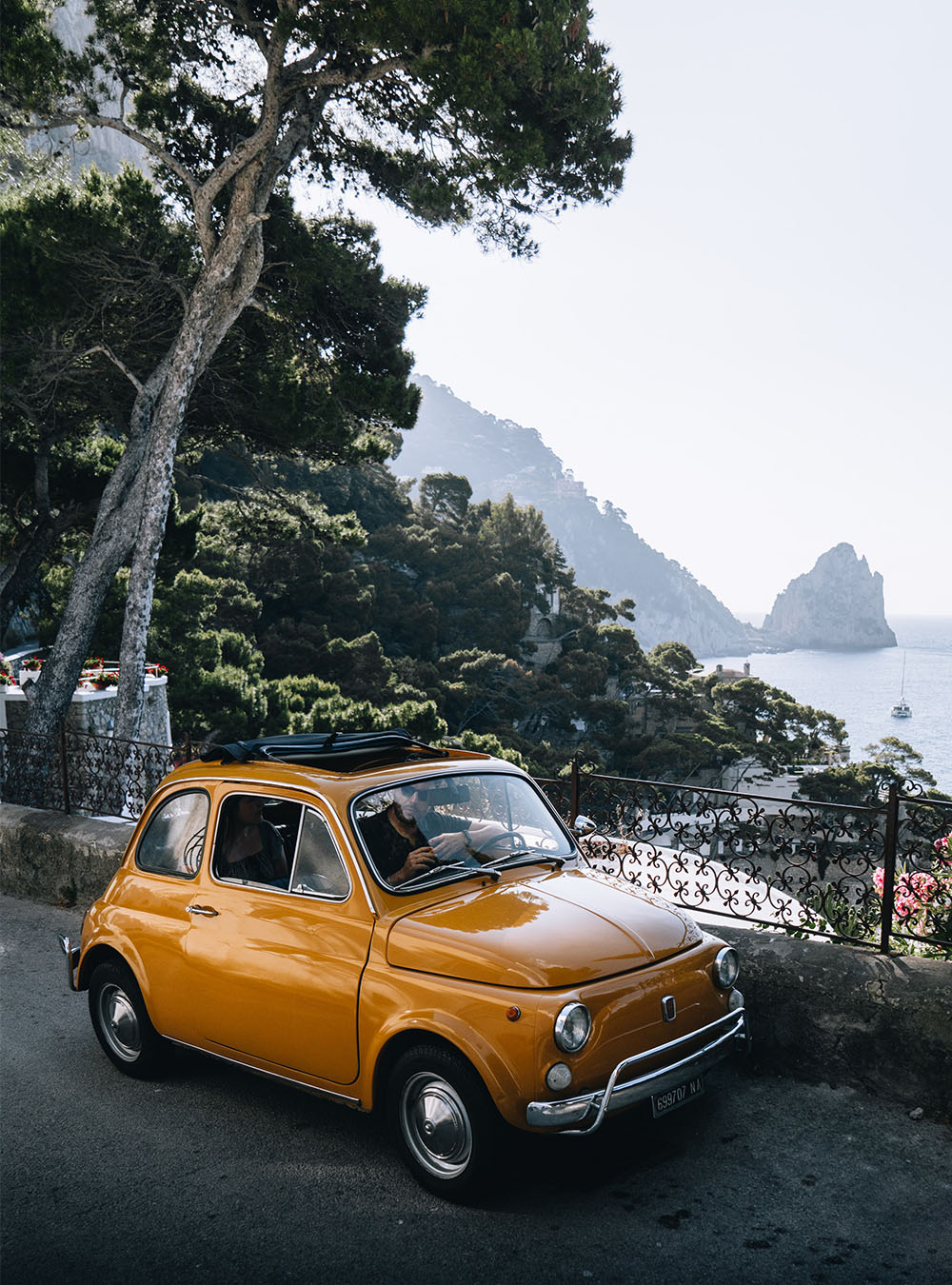 Luke Abrahams is a London-based freelance journalist specialising in news, luxury lifestyle, and travel features. Luke was previously the Features Social Media Editor at the London Evening Standard. His work has appeared in more than 25 UK and US publications, including British Vogue, Harper's Bazaar, Elle, The Times, Town & Country, The Telegraph, Condé Nast Traveller, Time Out, House & Garden, Suitcase, Elite Traveler, Insider, and more. So far, Luke has visited 83 countries. His favourite is Italy, and it always will be.