Words by Tanvi Chheda
Join Tanvi Chheda on a literary-inspired journey of the senses through the vibrant streets of Cartagena, Colombia's 'Jewel of the Indies'
A palenquera, one of the colourfully-dressed black women who carry and sell baskets of tropical fruit on the streets of Cartagena, cuts me sweet, grainy slices of sapodilla. The round, brown-skinned fruit, about the size of a plum, transports me back to my childhood days in India, where it's known as chickoo. There's also watermelon, papaya, mango and pineapple to sample. Esteemed Colombian writer and Nobel Prize winner Gabriel Garcia Marquez mentioned the palenqueras, descendants of African slaves brought to the Americas who eventually resisted oppression, in Love in the Time of Cholera, which is why I'm here in Simón Bolívar Park, on this brilliant guided tour that seamlessly combines food and literature.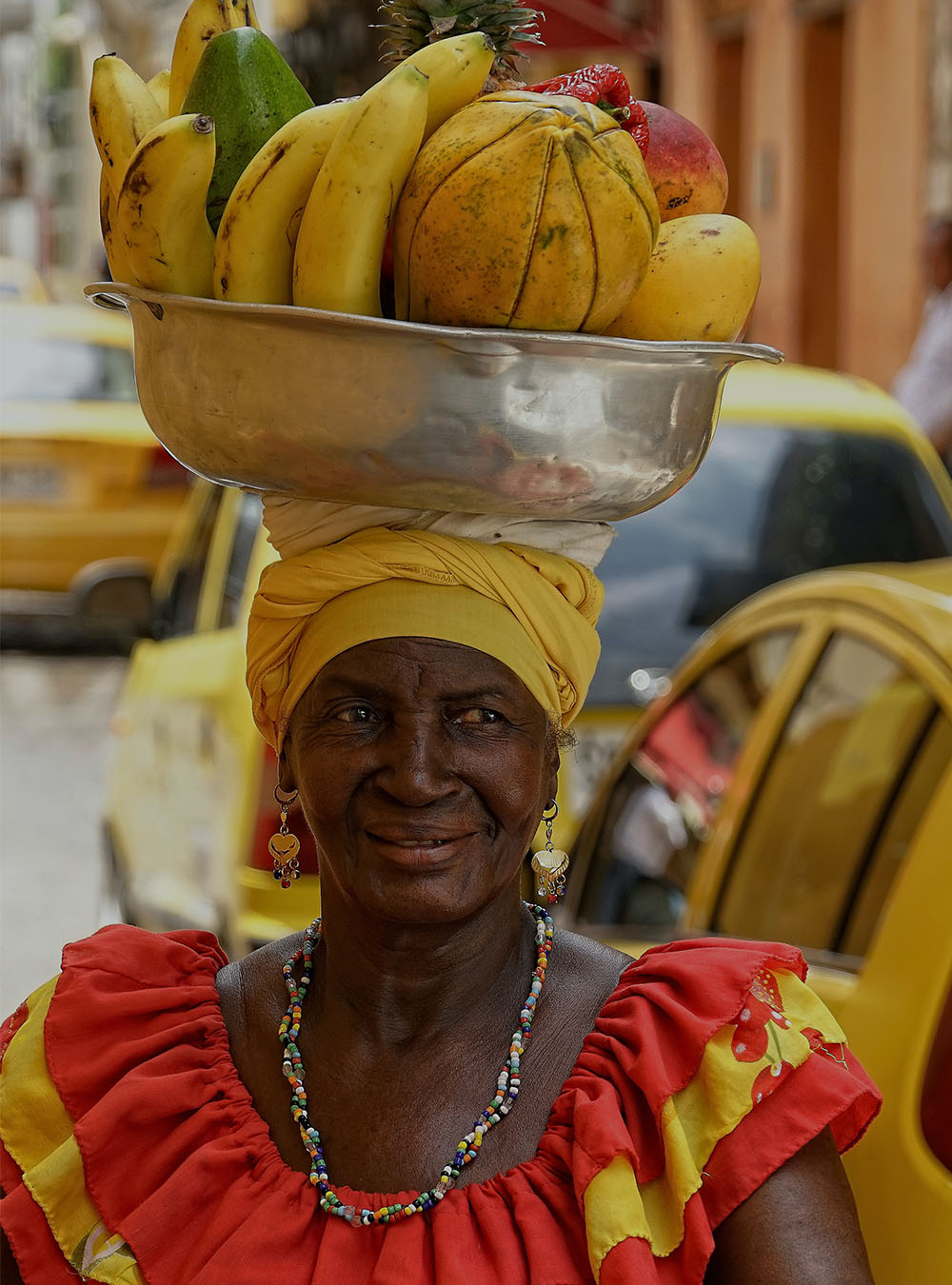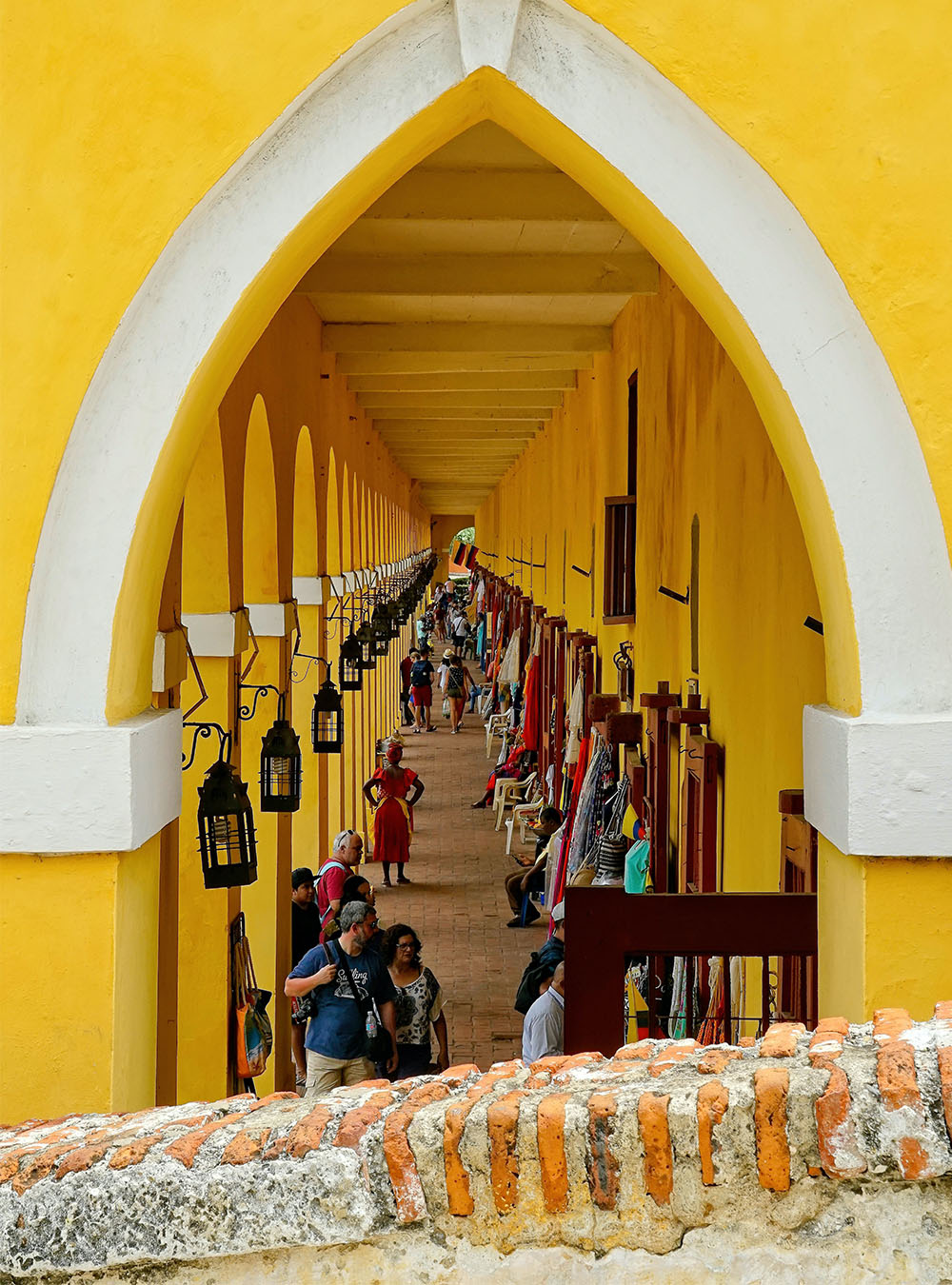 Thus far, some of the stops have included an open-air sweet market, where I taste the sesame, caramel and dried green papaya with coconut candies that Fermina, too, eats in Love in the Time of Cholera. There's also a delightful coffee shop, Café San Alberto, just off Santo Domingo square, where the barista deftly pours a cup of aromatic coffee so smooth I don't dare add a drop of milk. As I sip, my guide shares a passage from Marquez's lesser-known novella, Nobody Writes to the Colonel, the tale beginning with the protagonist making coffee for his asthmatic wife.  Fantastically creative, engaging and authentic, the three-hour tour, through local company, foodies, is one of the absolute highlights of my four days in this historic, dynamic city by the sea.
After capturing indigenous communities, the Spanish founded Cartagena de Indias in 1533. The city was an extremely vital port for trade and that importance is more than underscored while I visit stone-clad Castillo de San Felipe de Barajas. The imposing hilltop fortress, some 120 feet above sea level, was built to protect the city from invasion from the English, French and Dutch navies, who all had their eyes on Cartagena. Today, visitors can meander through tunnels within the impenetrable bunker and rooms where artillery and gunpowder would have been stored.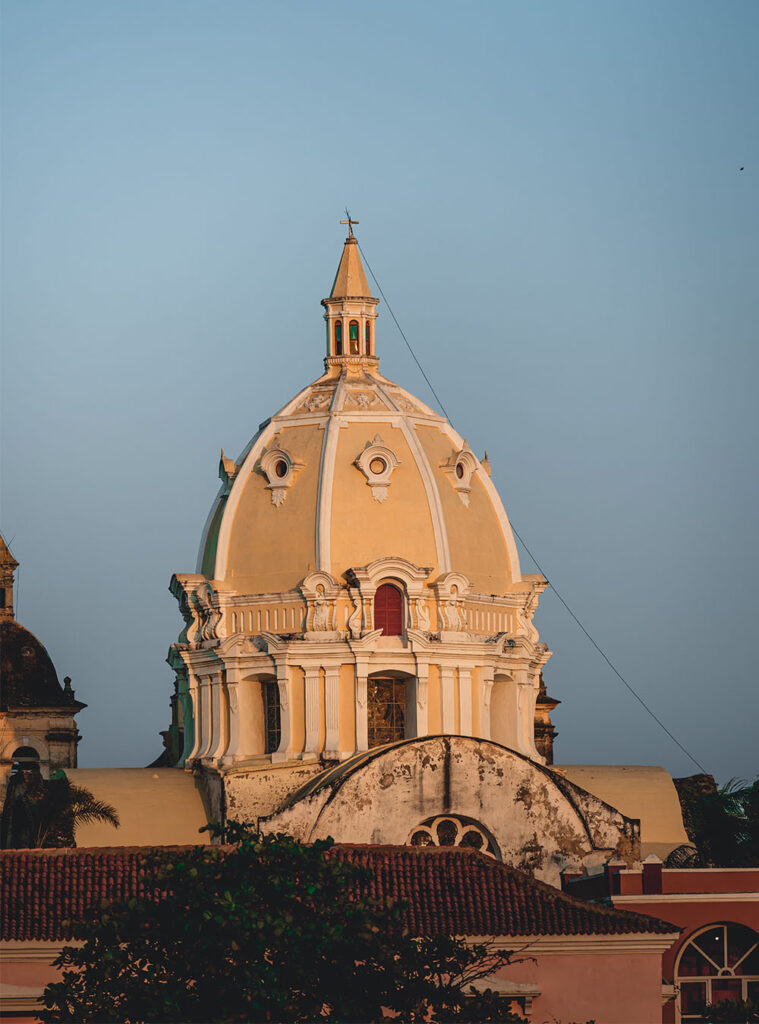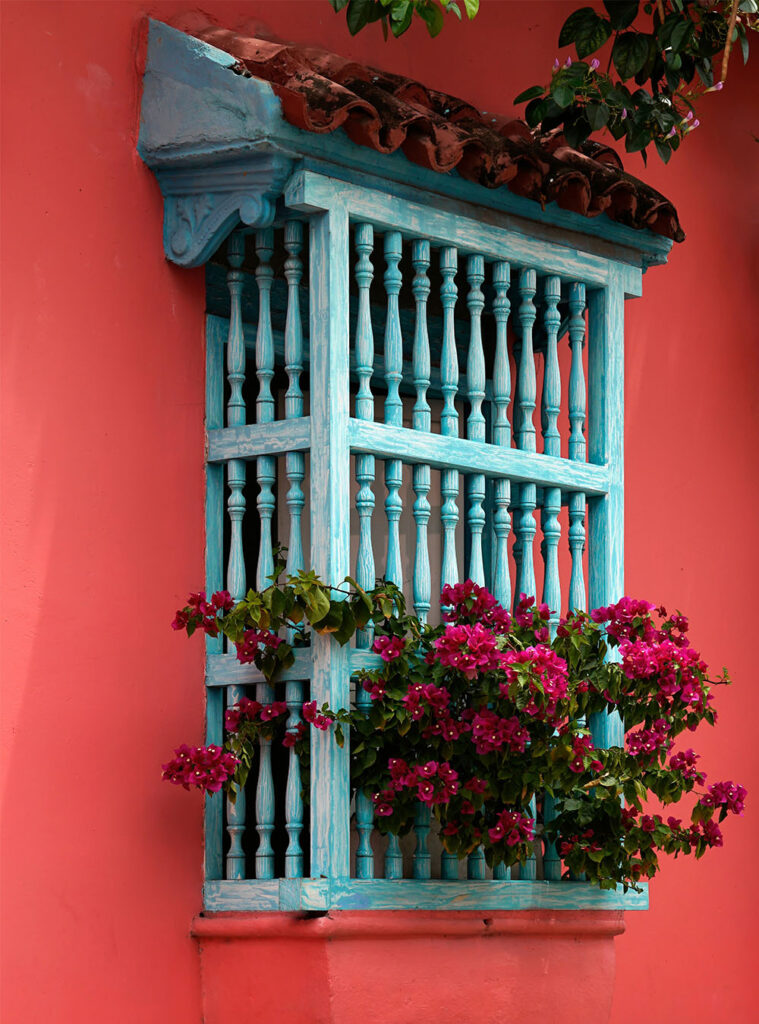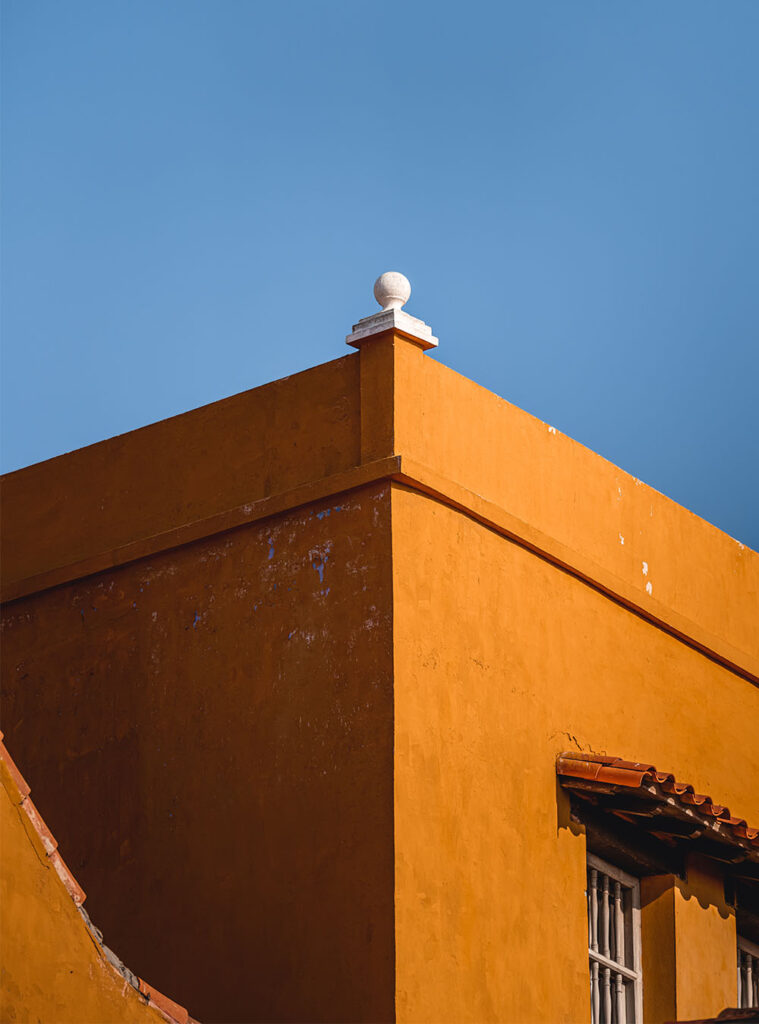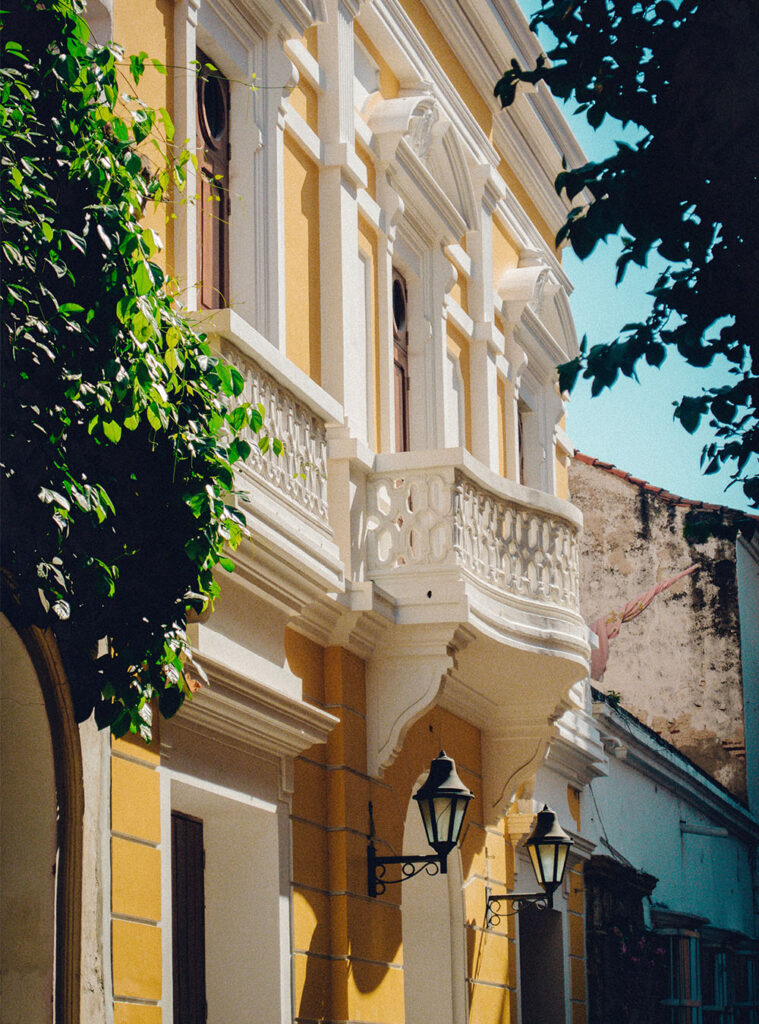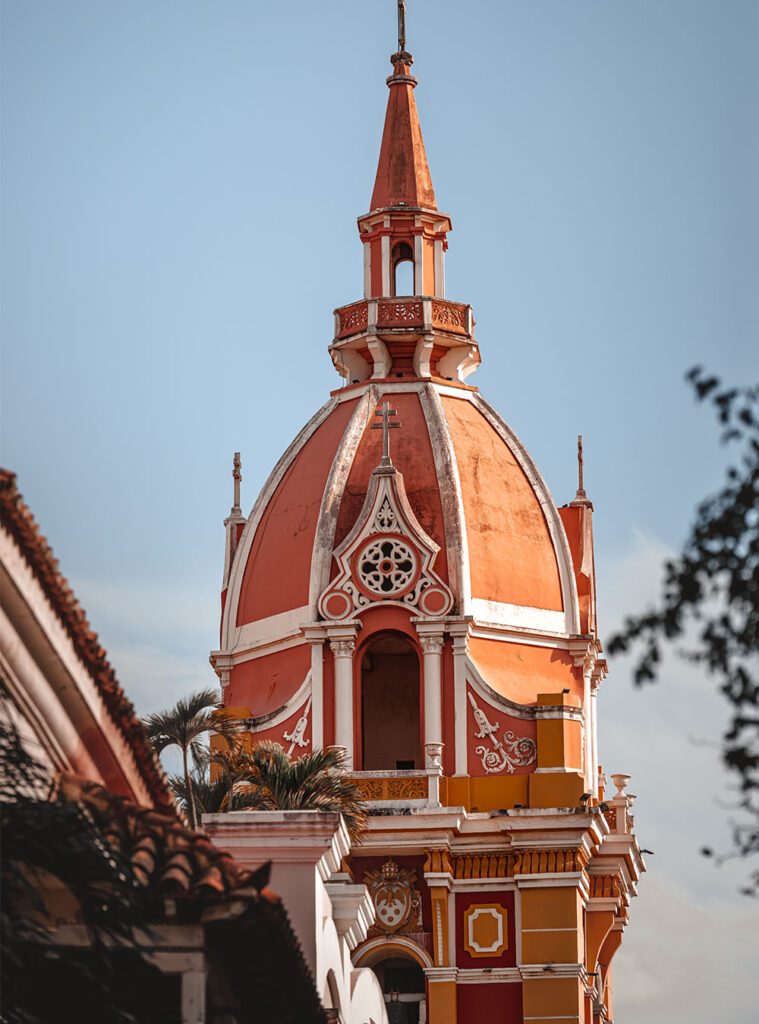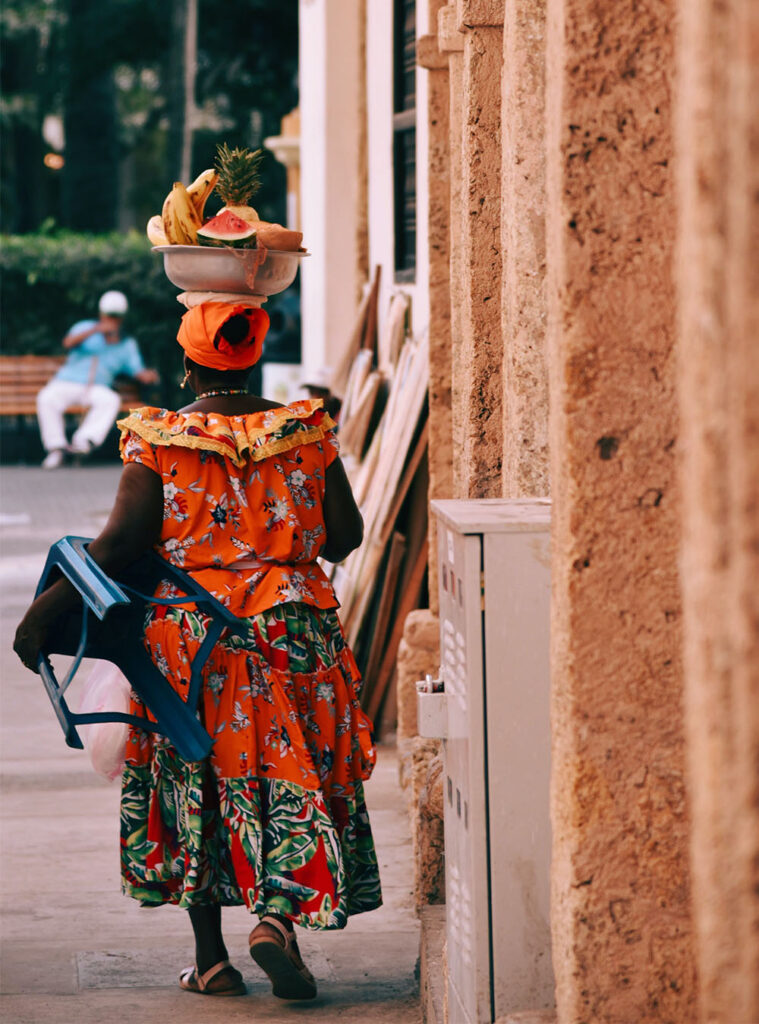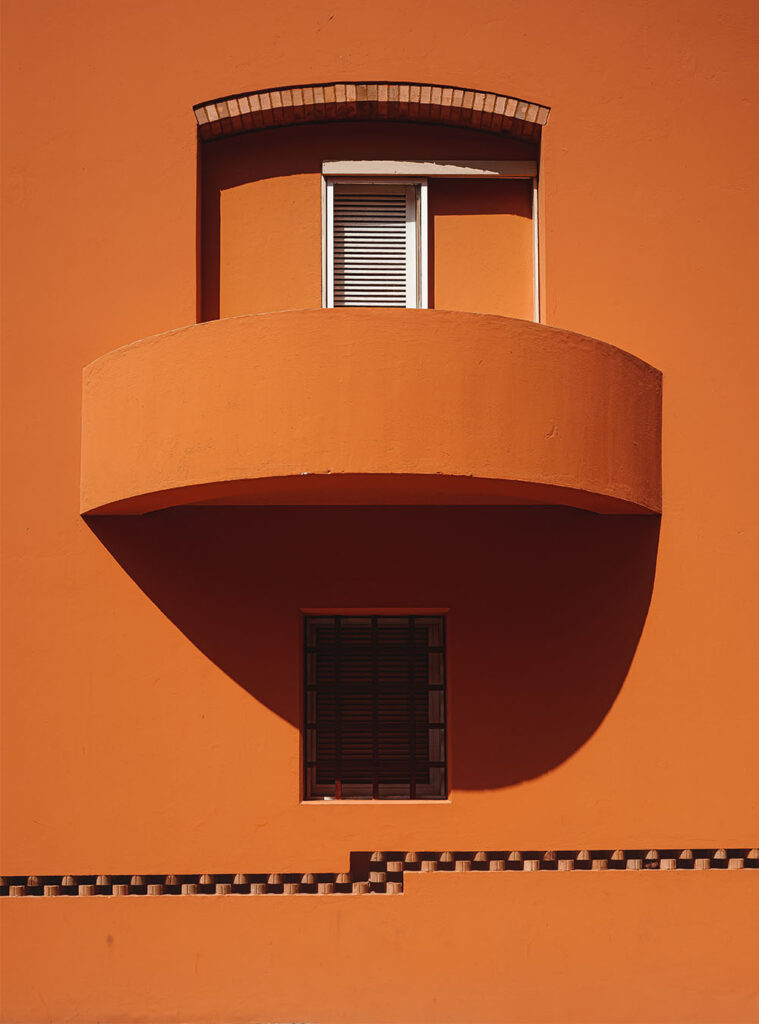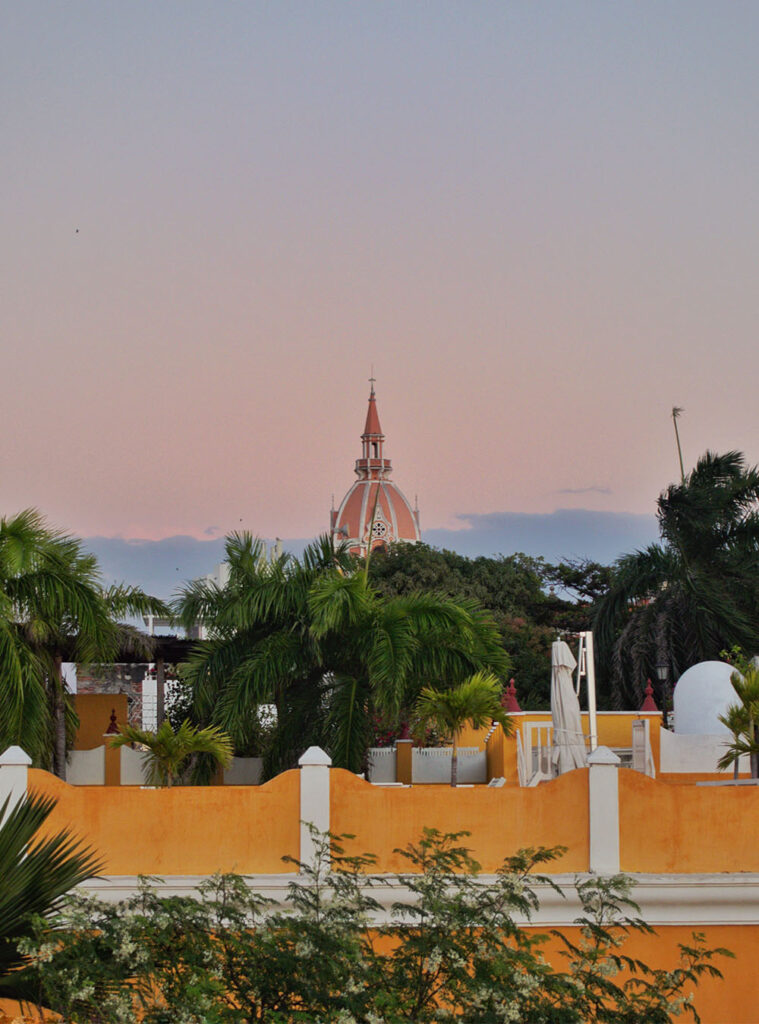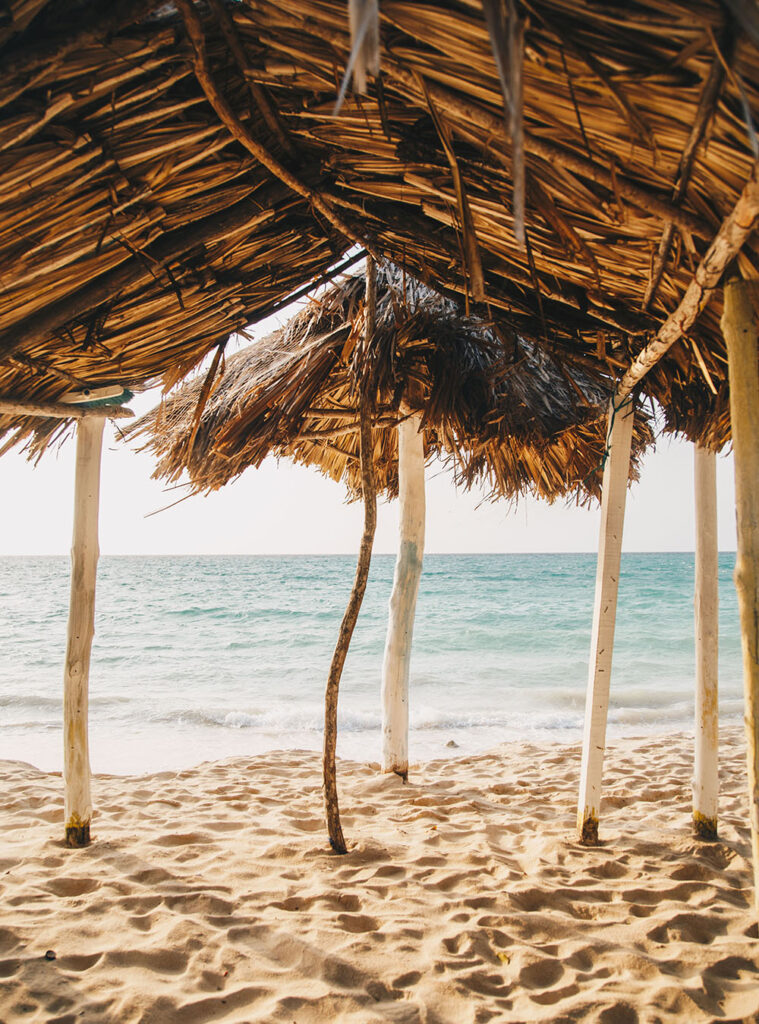 Though complicated and controversial, this colonial history has made Cartagena much of what is it is today. Case in point: the charming, pastel-hued Spanish buildings in the city's heart, where luxury hotels, posh boutiques and trendy restaurants have since settled in. Shutterbugs, including myself, wander the warren of streets, snapping photos of mustard-colored houses, with fuchsia bougainvillea blooms dripping down from the second-story balconies, and wooden doors, with lion-head knockers, painted turquoise-blue or lavender-purple.
The past and present coexist, rather remarkably, in Cartagena. Passing the Spanish Renaissance-style Cathedral of Santa Catalina de Alejandría along the way, I stop in at the recently expanded Museo de Oro, dedicated to intricate gold artefacts made by the Zenú people who originally inhabited the region. I admire a detailed staff finial that combines features from three species: a curassow's crest, an ibis' beak and a duck's body. The museum also serves to emphasise Colombia's diversity, not only geographic from mountains to rainforests to mangroves, but racial and ethic diversity. It's hard to wrap your head around the fact that this South American country is home to 250 indigenous groups, 60 indigenous languages and two Creole languages.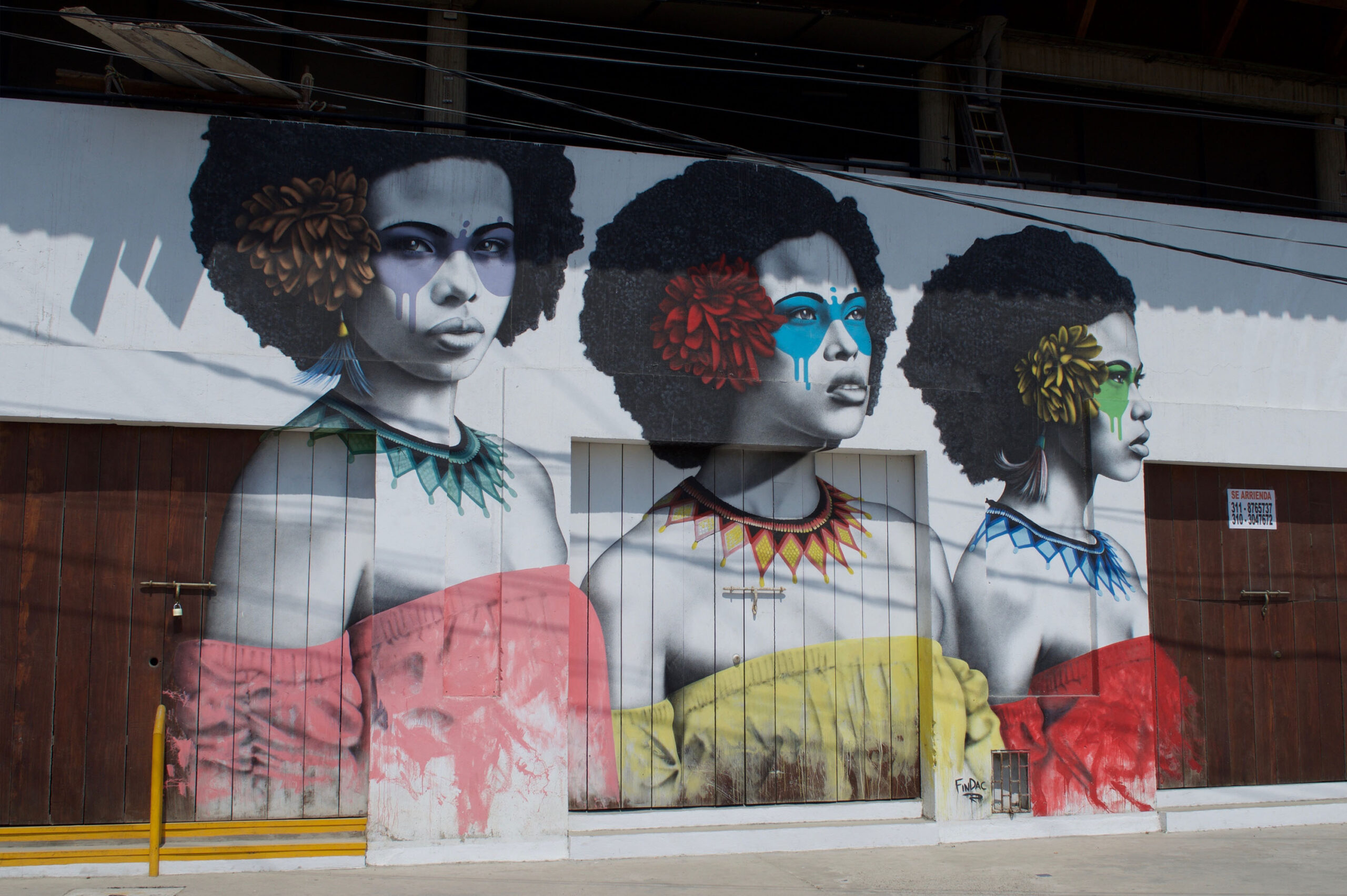 Another day, I stroll the Getsamani neighbourhood with my guide Fernando, who helps me understand how street murals have managed to revitalise this neighbourhood. We walk past bright murals of larger-than-life macaws, kaleidoscopes of butterflies, as well as more politically-inspired and women's empowerment images. Music blares from within an art gallery, outside of which a young artist is painting a cubist-style portrait. Along another lane, a group of elderly men are playing Parqués, the Colombian version of Parcheesi. A block down, a declaration in white letters is painted along the street wall, next to an ombré shaded setting sun: "Getsemanicense sincero de corazón y amables en el tratar", translating to, "We are Getsemani, sincere of heart and kind in nature." Indeed.
Later that evening, I experience artistic expression of another kind: a vegetarian tasting menu at Celele, a contemporary restaurant celebrating Colombian Caribbean cuisine from chef Jaime Rodríguez. My courses include warm cassava tortillas with sesame butter; a gorgeous flower salad with pickled cashew fruit, greens, and passion fruit vinaigrette, that's far too pretty to possibly eat; and steamed eggplant with banana, crispy chickpeas and moringa. I wash it all down with a heady Mama Africa, made with gin, coconut water, berries and a citrus perfume. The cocktail is, unsurprisingly, accompanied with a playing-card-size portrait of a palenquera. My night ends, or begins depending on your viewpoint, at legendary Café Havana, where the beat of the salsa has all swaying their hips reflexively.
"I'm starting to catch on. Cartagena is as much an emotion as it is a place.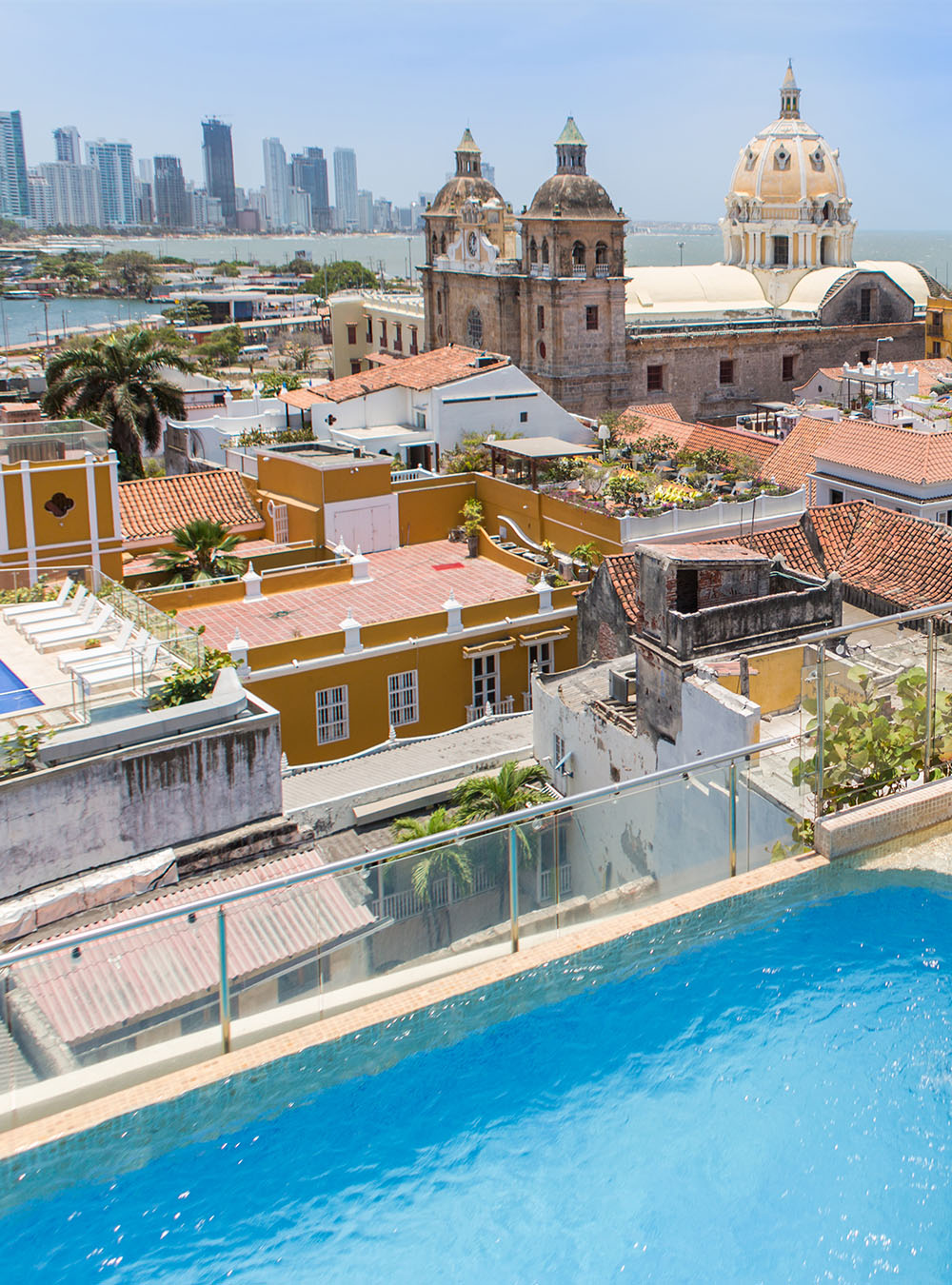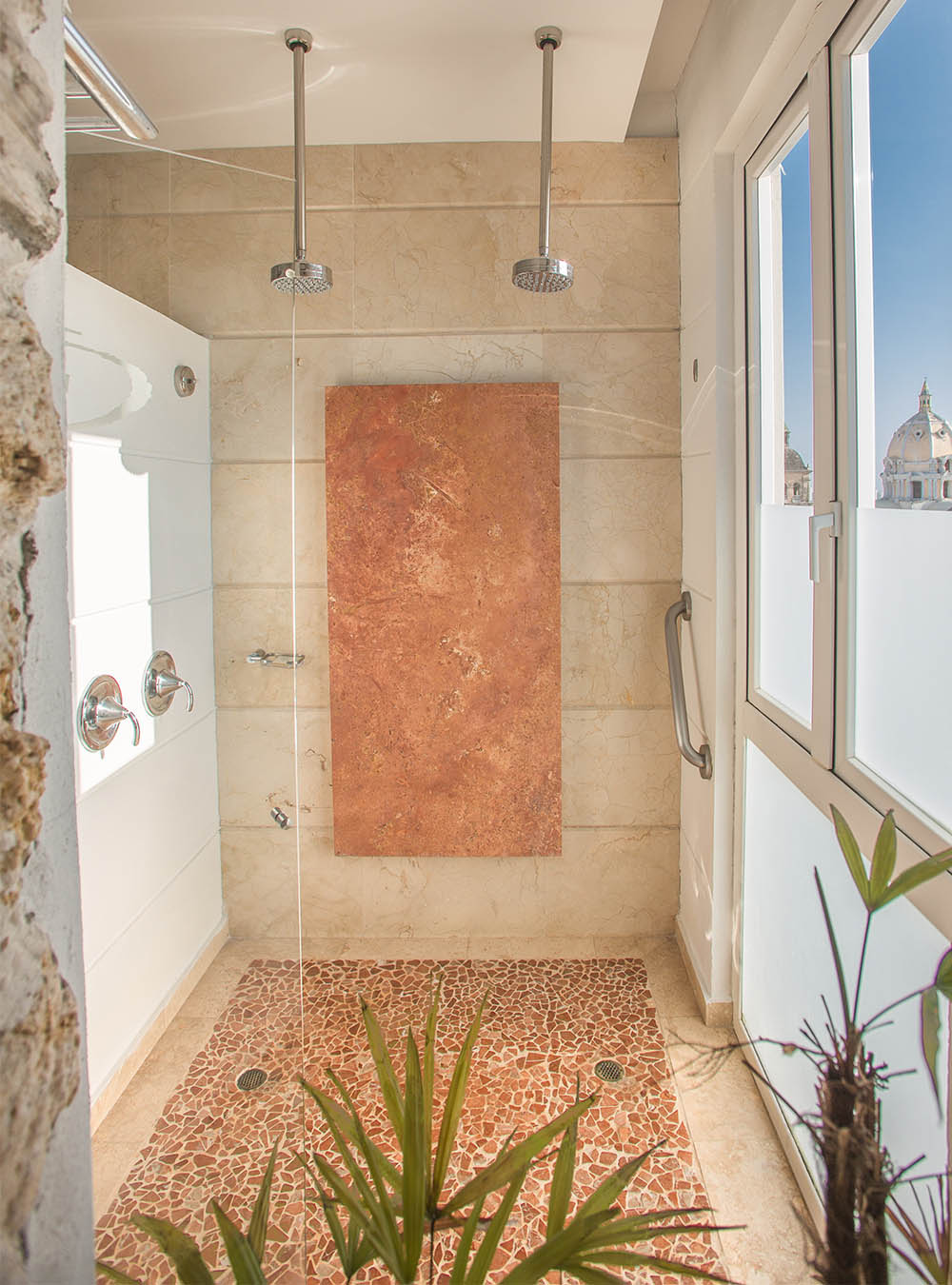 Where to stay: The stylish Movich Hotel Cartagena de Indias, a 32-room boutique hotel with a showstopper of a rooftop for stunning panoramic views.
Mother, writer, editor. California convert, Bombay born. A former Travel + Leisure editor, Tanvi Chheda has written for the New York Times, Afar, Delta's Sky, Robb Report, and Virtuoso Life, among others. Tanvi is obsessed with family travel, vegetarian cooking, children's books and 1950s Bollywood music.