Welcome to Asia's hottest new destination
The charm is palpable, the current buzz compelling: there's no better time to visit Sri Lanka. Since the island's 25-year civil war ended in 2009, Sri Lanka's fortunes have been ever soaring. For travellers, it's a halcyon package of boutique hotels, golden beaches, temples and tea estates, intriguing remnants of fabulously ancient kingdoms and a jungle where wild elephant and leopard roam. What's more, it's an affordable adventure and remains wonderfully uncrowded.
Just a little smaller than Ireland, the island is traditionally described as a teardrop or pearl off the southern tip of India. Of course, the gem image is the most apposite in the bright new world of Sri Lanka today. The island is ringed by glorious sandy shores – step off the plane and you can head straight to the beach. The golden coast of Wadduwa is a short drive south from the international airport in Colombo. Part of the joy of travel here is that distances are not great. So from these western shores you can happily twist south to the Dutch colonial fort-city of Galle, lined with atmospheric, time-worn buildings.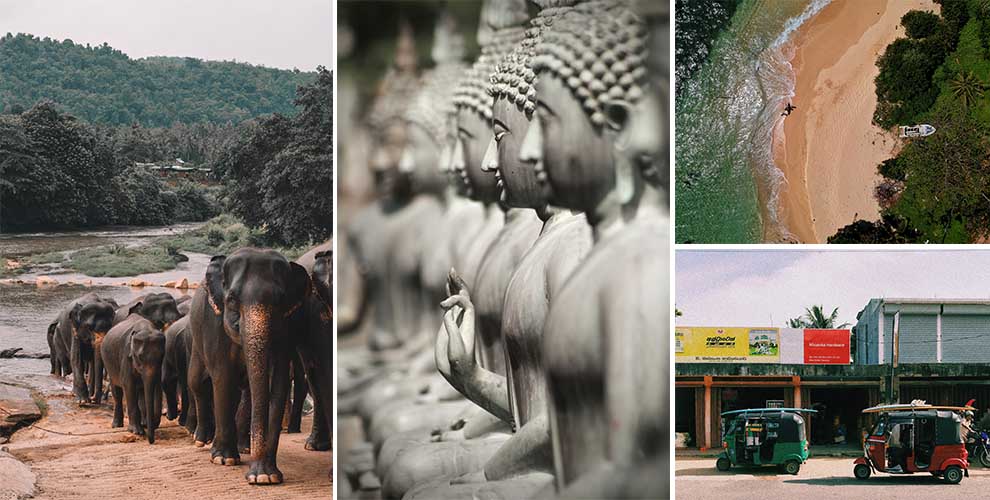 Sri Lankan culture thrives in the historic heartland of the 'Cultural Triangle', which contains an array of ancient sites with impossible-looking names. Highlights include Anuradhapura and Polonnaruwa, respectively capitals from the 3rd century BC and the 11th century AD, and Sigiriya, a 1,500-year-old citadel built into a stupendous rock, its caverns adorned with frescoes of big-breasted women. To the east lies some of the island's best surfing and whale watching, near the region's harbour city of Trincomalee.
This resurgence of foreign visitors has resulted in an exciting wave of tourism over the country, including a growing choice of outstanding accommodation. Boutique hotels are being brilliantly refurbished, particularly those originally designed by the late Geoffrey Bawa, a renowned local architect. There's a great sense of innovation too, with several newly built hotels devised as luxury eco-retreats. You'll find this weird, wonderful mix of hotels that really offer the "wow factor" dotted up and down the coast, giving you a truly unique experience.