A 10-day itinerary from Seville's colourful streets to Marbella's glitzy beaches
Andalusia is one of those heart-stoppingly beautiful destinations which will have you dreaming of your return – before you've even left its whitewashed hilltop villages, wild dunes, and citrus-scented cities. As the birthplace of many quintessentially Spanish traditions (flamenco and tapas, to name just two), this alluring southern region holds the key to authentic get-under-the-skin experiences – whether you're after a city, beach, alpine, or countryside break, Andalusia really does have it all.
AT A GLANCE
Combine city break action with mountain-backed, beachfront relaxation, staying in handpicked boutique hotels along the way.
Highlights include tapas bar-hopping, tea ceremonies in traditional teterías, poolside sushi and yacht-spotting, and admiring art in Picasso's hometown.
START IN MOORISH STYLE: SEVILLE
Slow-paced days in sun-drenched Seville are for discovering a mish-mash of centuries-old sites – in between putting your feet up and sipping vino tinto beneath a shady orange tree as horse-drawn carriages clip-clop by. This small but perfectly formed city is brimming with architectural points of interest, from Mudéjar masterpieces to vivid Moorish mosaics. The tempo picks up as the sun starts to set, when it's time to hop from one tapas bar to the next, before the seductive sound of stamping shoes and swirling polka-dot dresses draws you to the flamenco floor.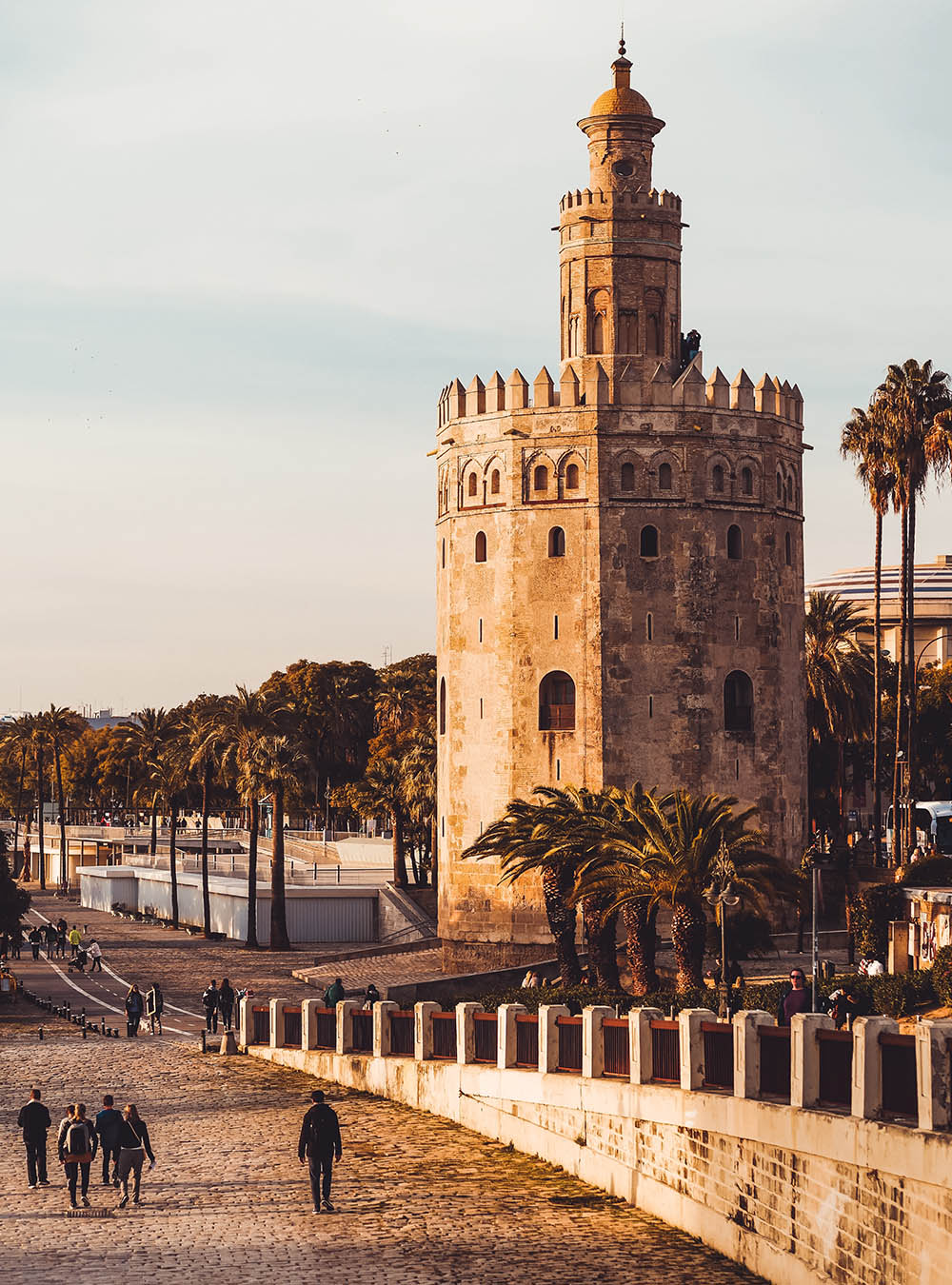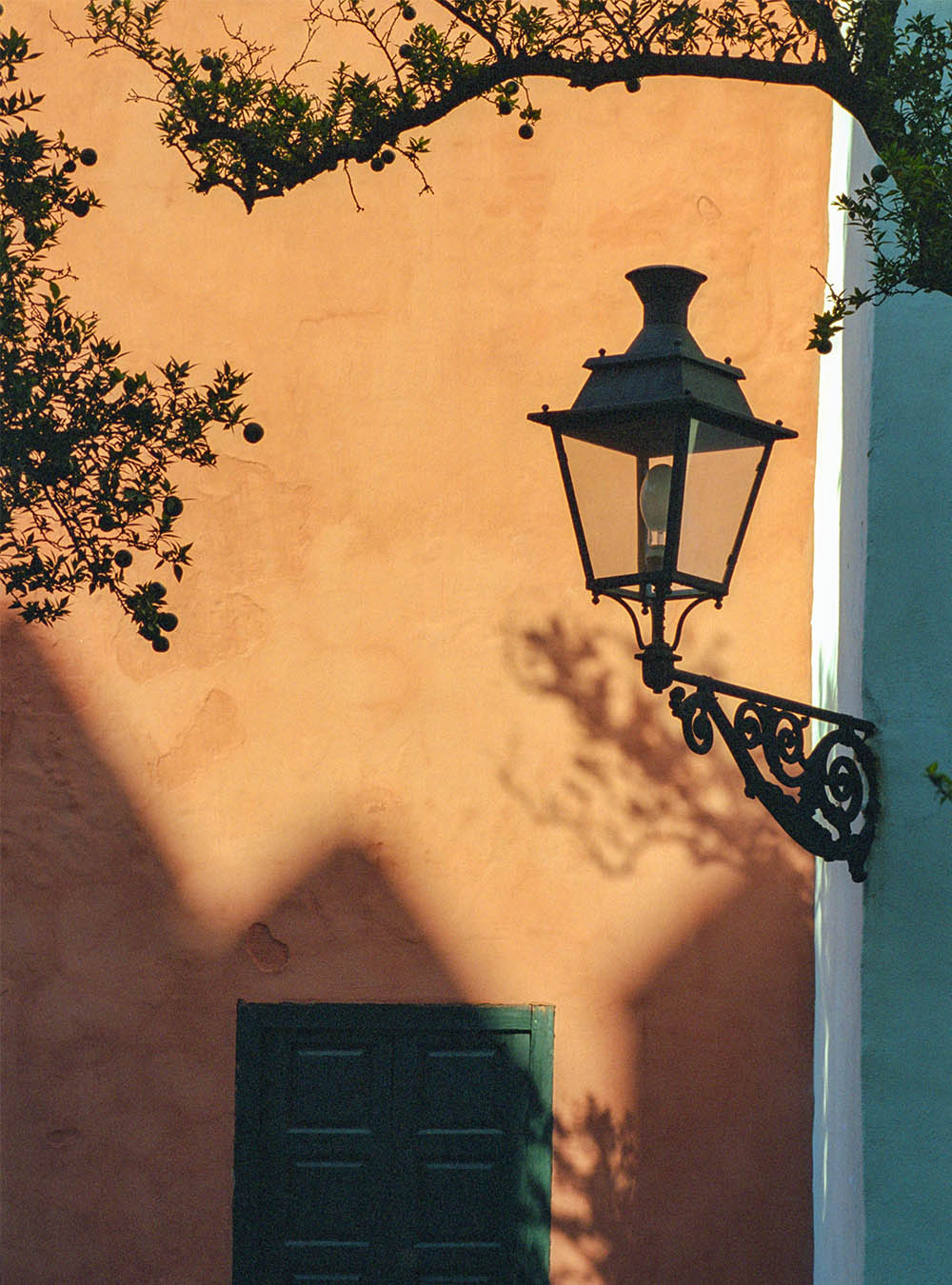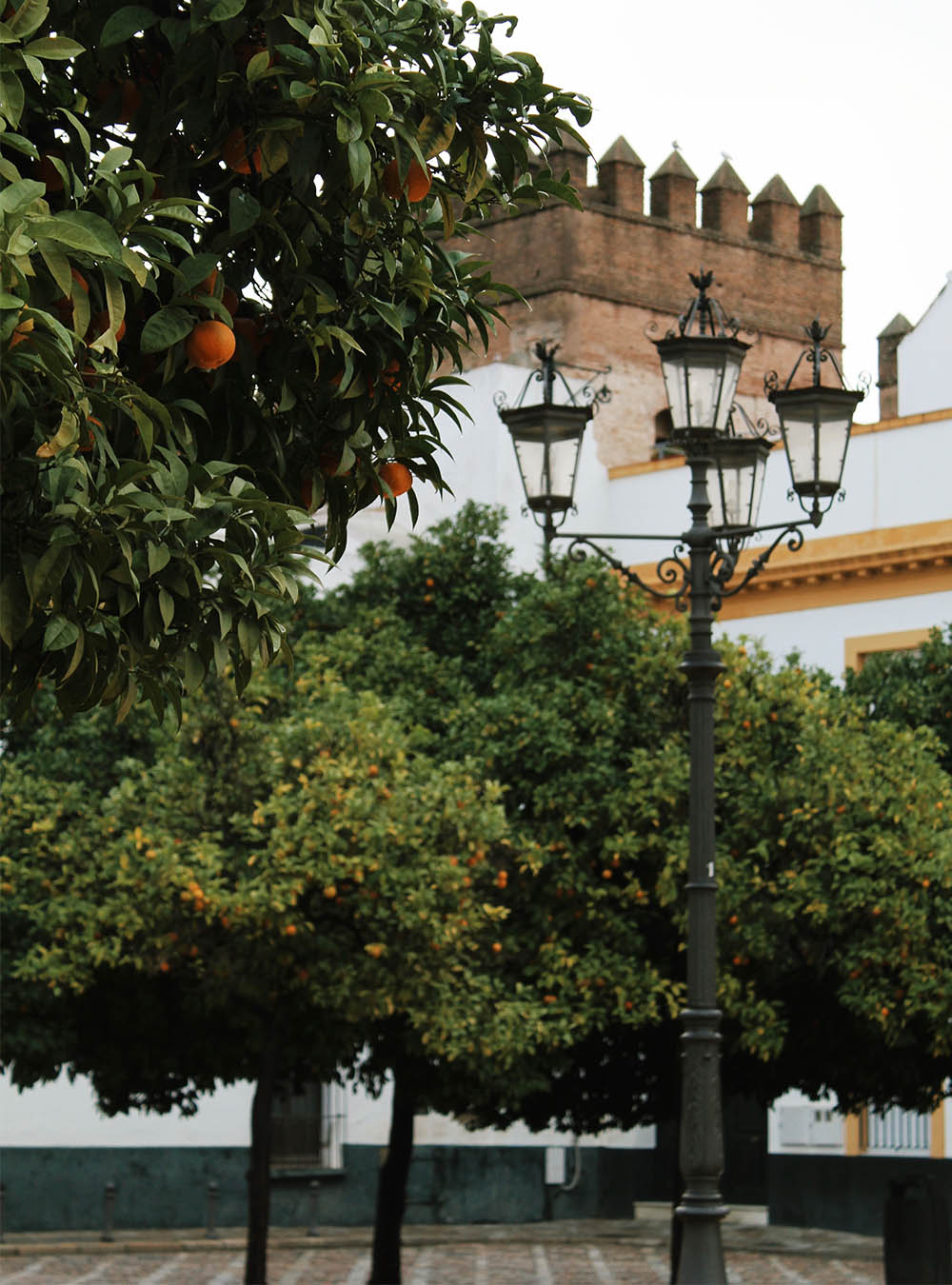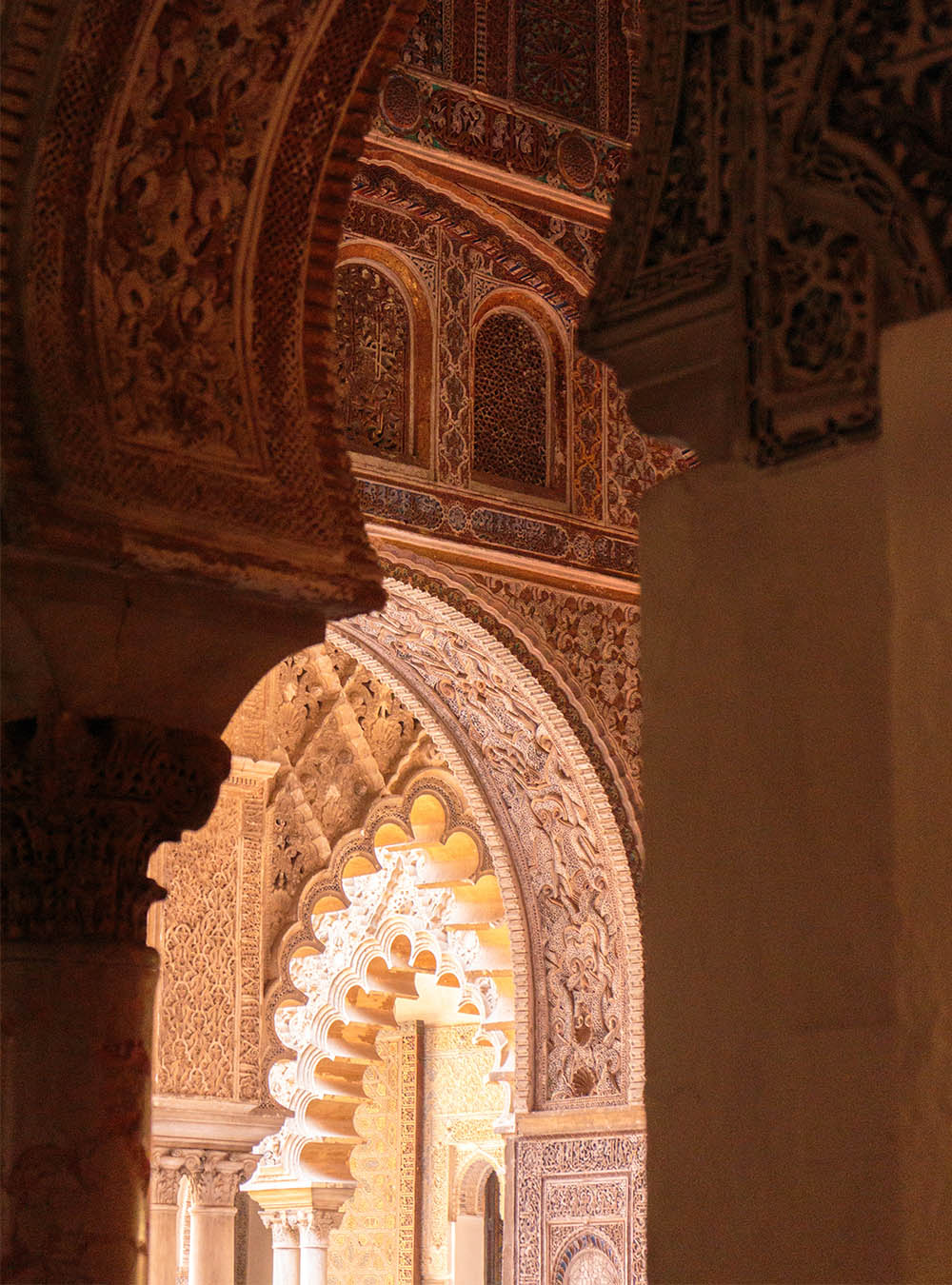 Shop for brightly-painted tiles in the charming Santa Cruz district, get lost in the fragrant gardens, arched hallways, and sculpture-filled courtyards of the Real Alcázar, and climb to the top of the Torre del Oro for enchanting views over the city.
Where to stay: Seeing the sights is included in your stay without even setting foot outside the walls of Hotel Palacio de Villapanés, an 18th century Andalusian palace with a jaw-dropping rooftop – expect baroque architecture, marble columns and tiles, ornate archways, carved doors, and parquet floors – all on the edge of the Barrio de Santa Cruz. Suggested stay 2-3 nights.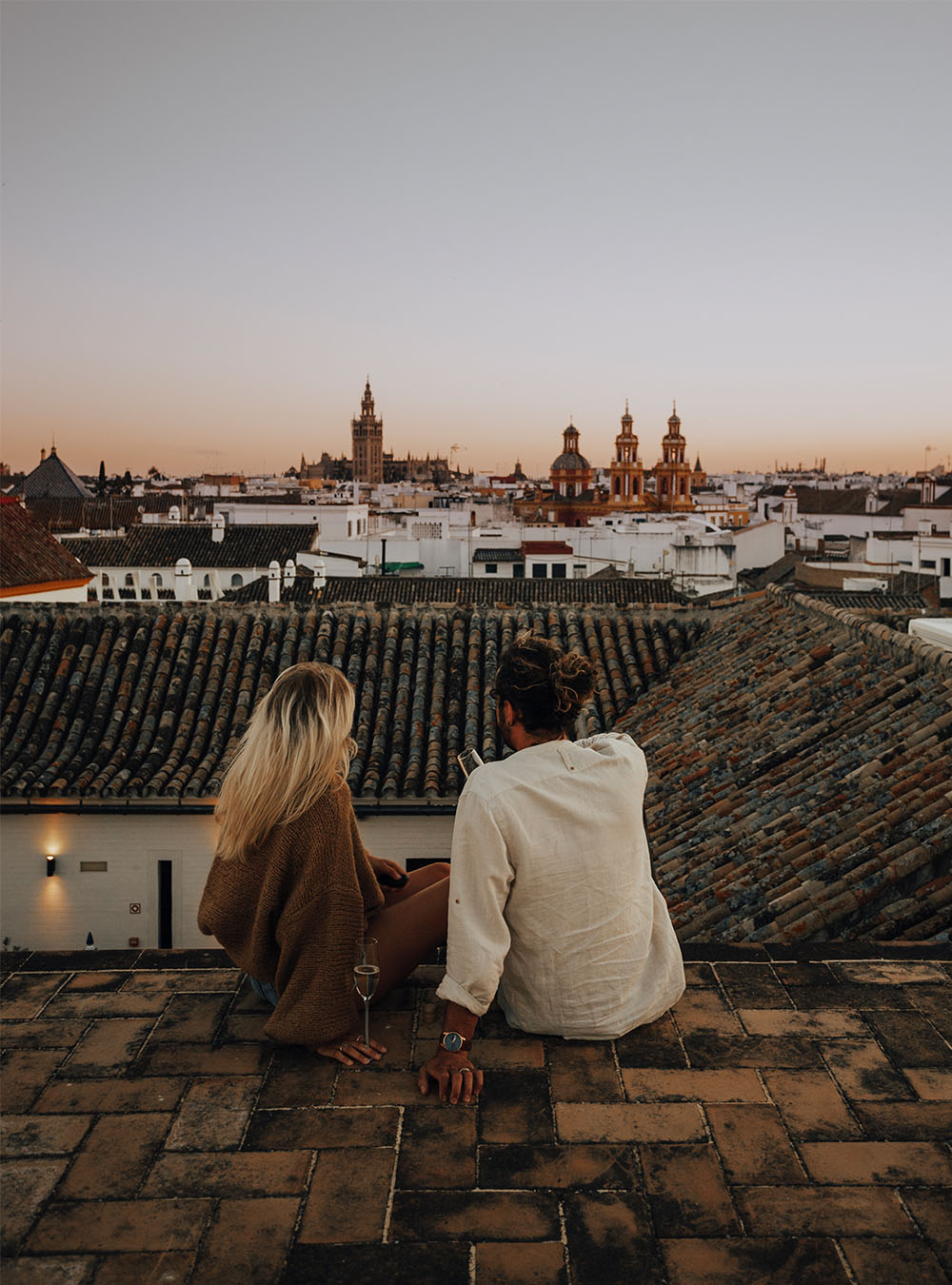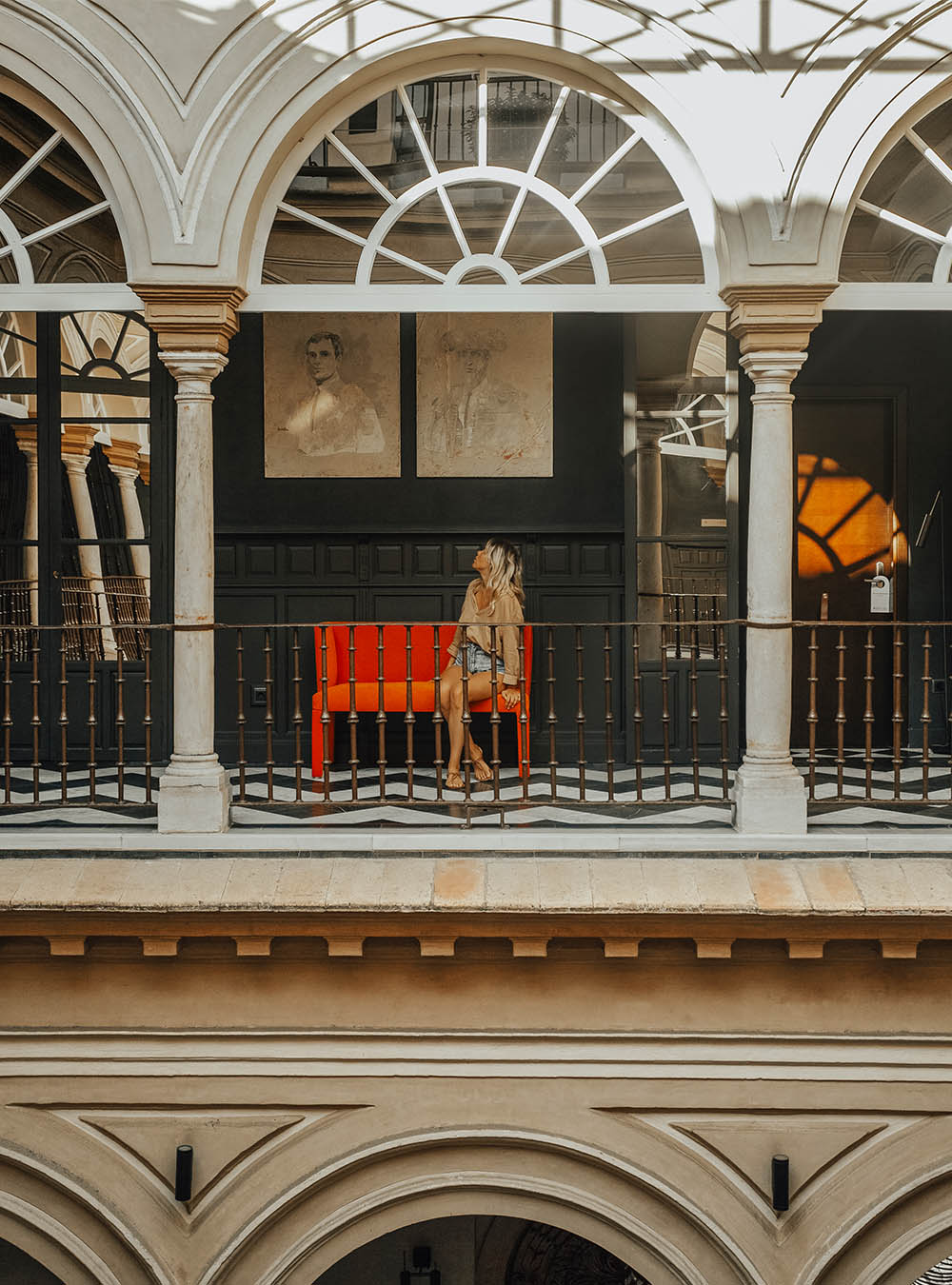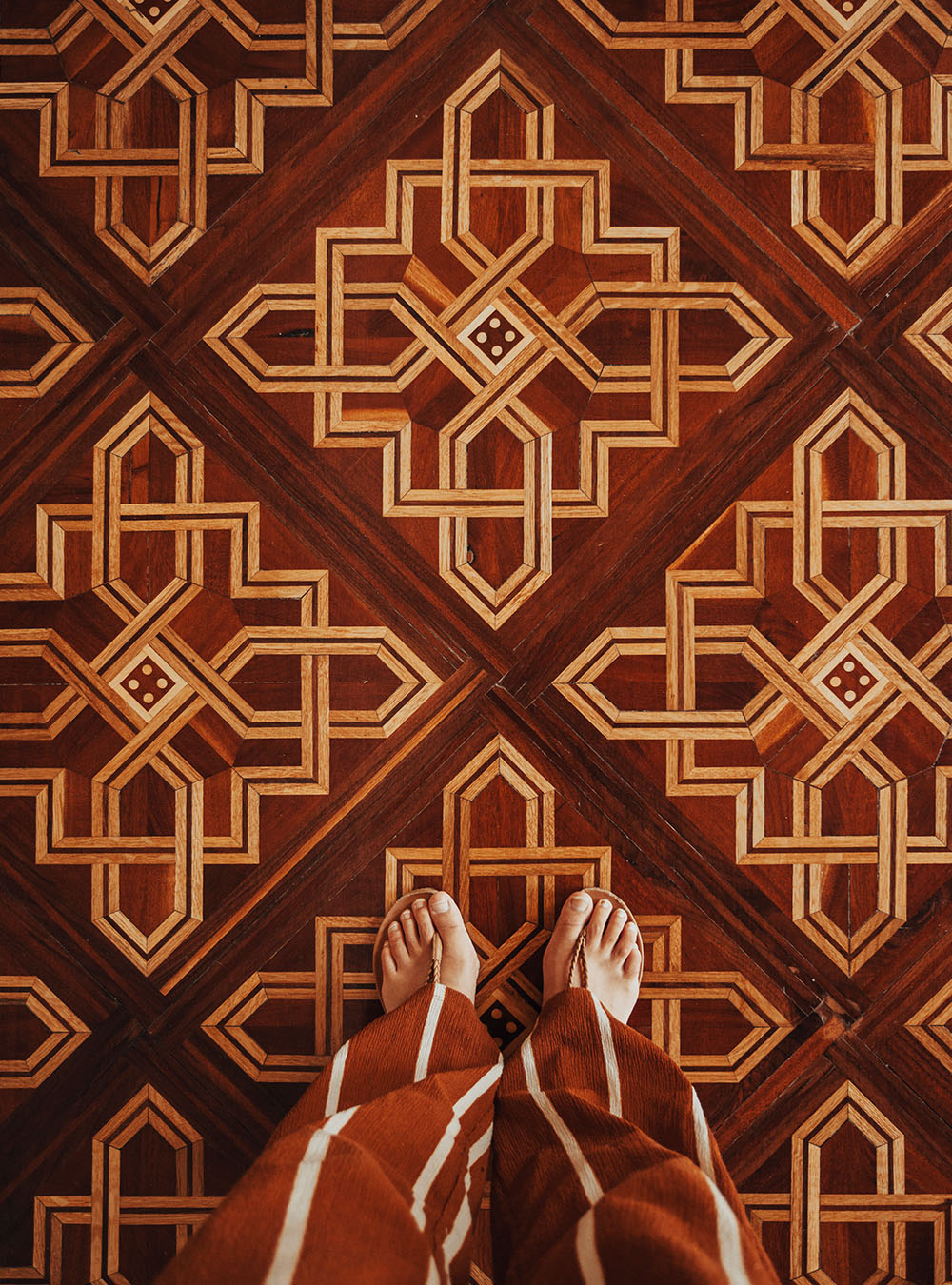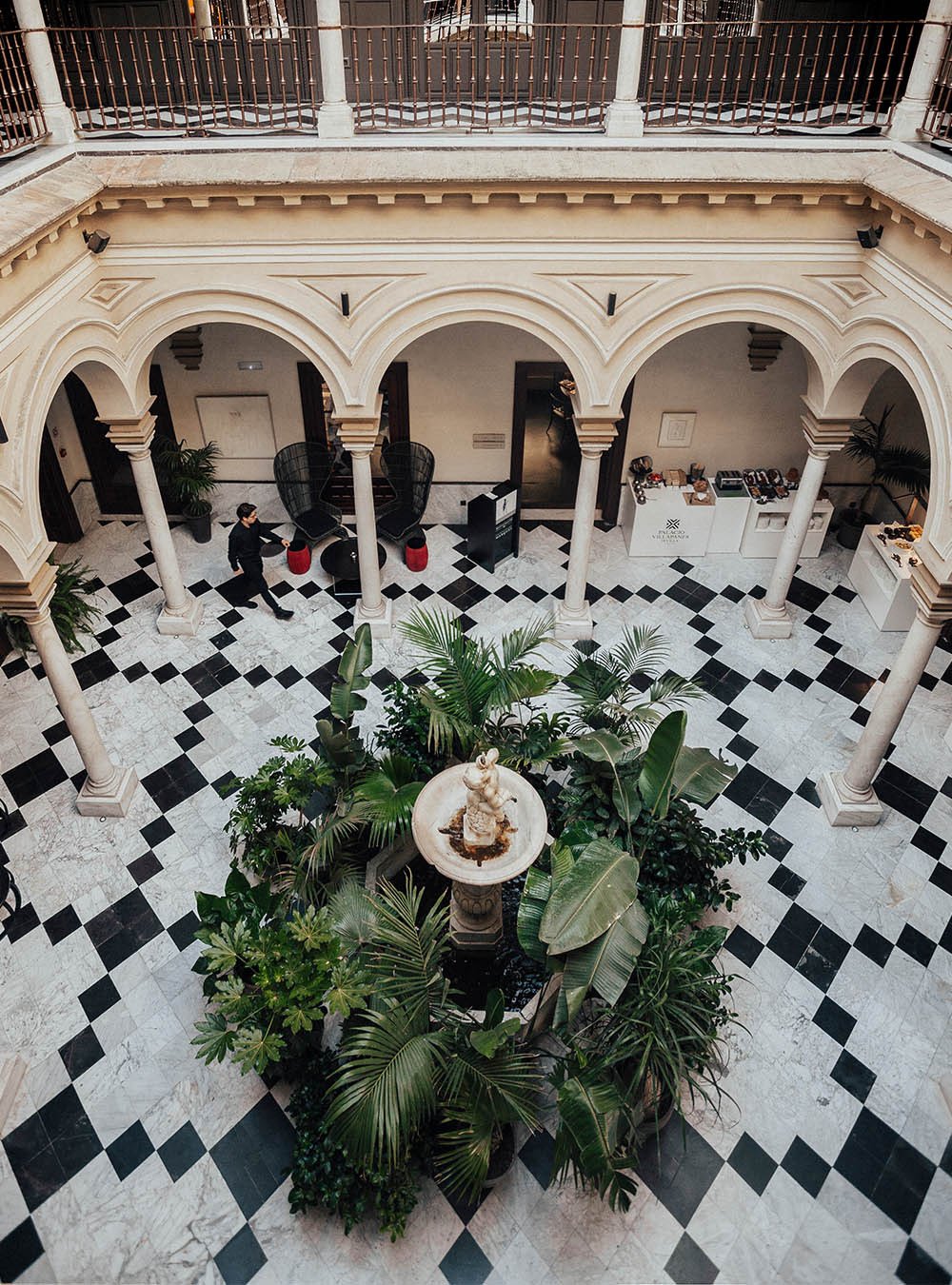 INTO THE FOOTHILLS: GRANADA
Two-and-a-half hours by train from Seville, the ancient city of Granada is encircled by the snow-dusted Sierra Nevada Mountains – with the mystical Alhambra Palace clinging to its rugged cliffside (best photographed from Mirador San Nicolás). You can spend days discovering the rose-filled gardens, leafy walkways, and royal complexes of the Moorish fortress, but there's also plenty to see outside of its ornately-decorated walls.
Arab and Romanesque buildings rub shoulders with colourful street art in Barrio Realejo, flamenco dancers stomp the night away in the Sacromonte Caves, and the market stalls which line San Agustin overflow with fresh flowers, pomegranates, and spices. Save time to sip aromatic herbal brews in a traditional Moorish tea room, sinking into bohemian floor cushions beneath Moroccan-style lanterns.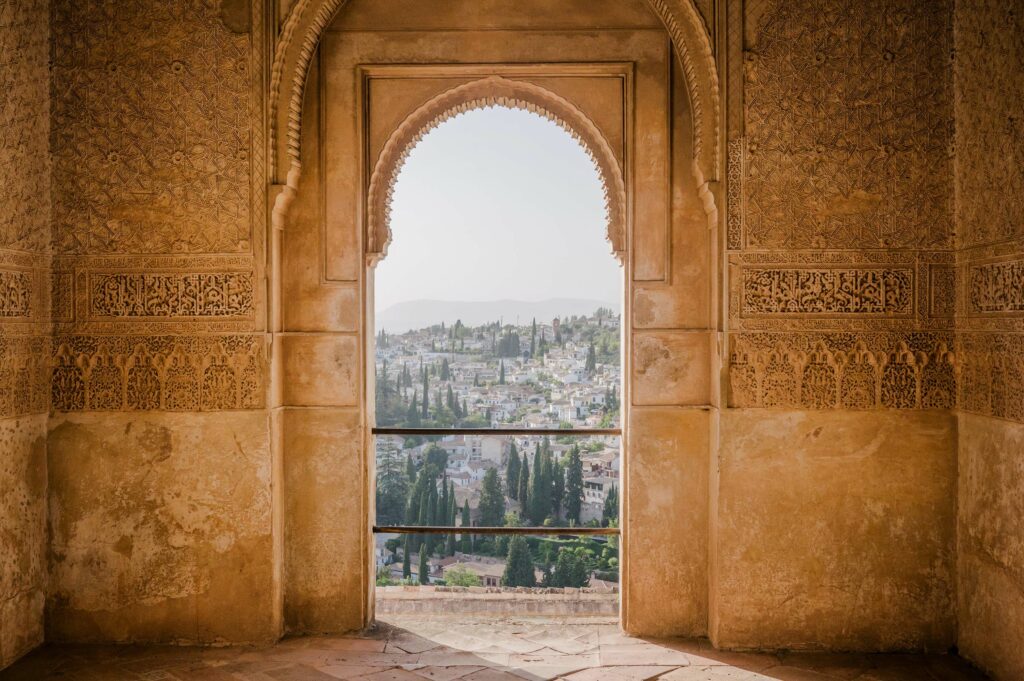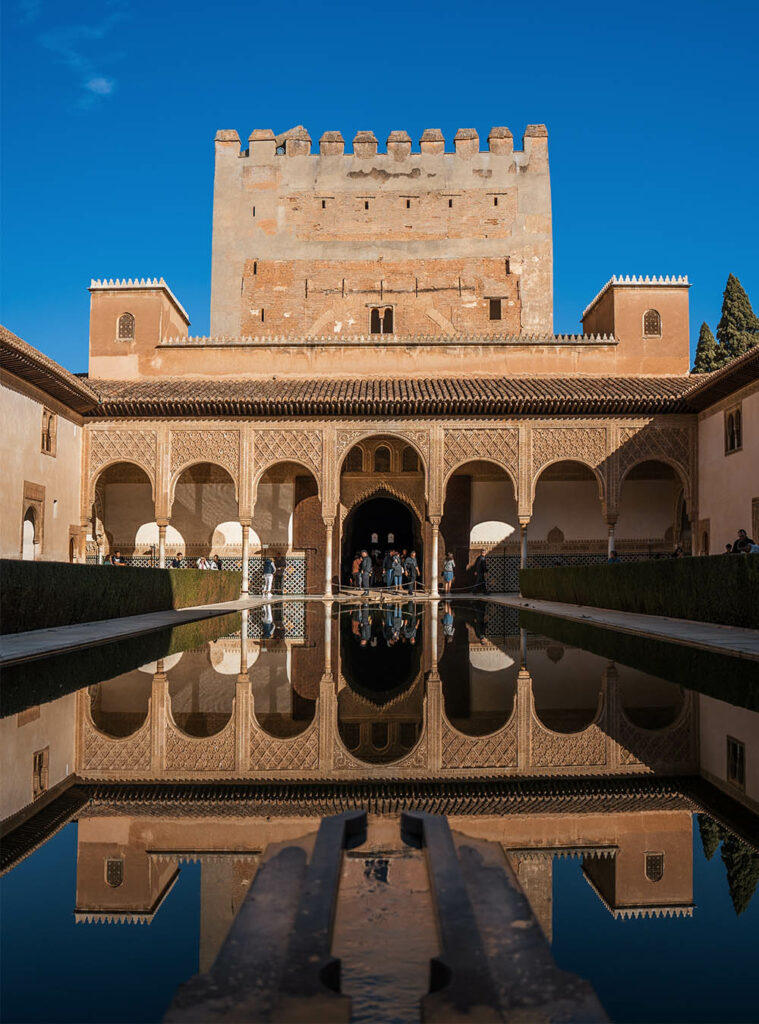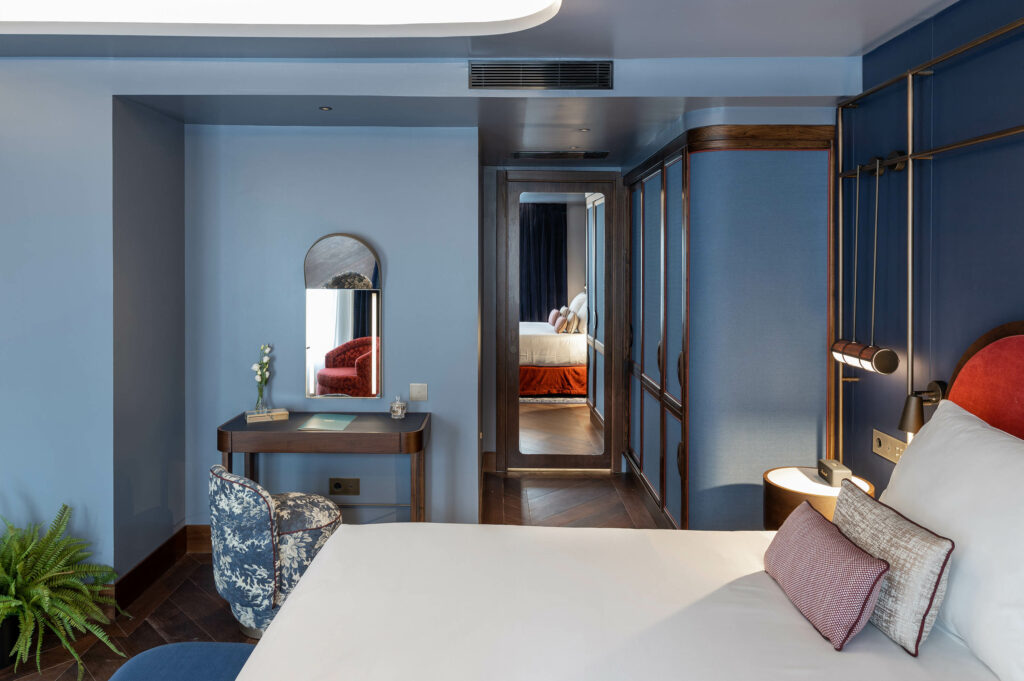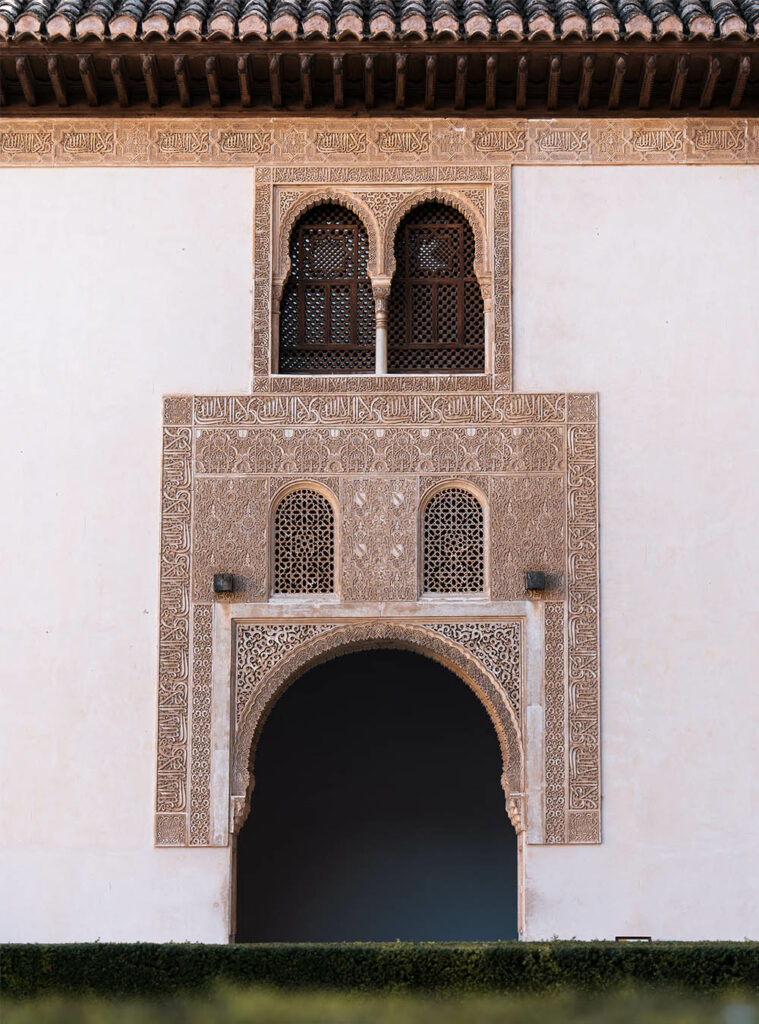 Where to stay: Set within Granada's baroque Plaza de la Trinidad, Seda Club Hotel's historical and cultural roots run deep. Take freshly prepared tapas (sourced from local markets) on the terrace, and unwind in the hammam-style spa which draws inspiration from Roman bathhouses. Suggested stay 2-3 nights.
SEASIDE STOPOVER: MARBELLA
Two hours by car from Granada, the cosmopolitan beach resort of Marbella is the perfect place to rest city-break-weary feet. What was once a sleepy fishing village is now a star-studded hub for the party-loving yacht crowd, thanks to its exclusive nightclubs and glitzy marina. The Old Town is a tangle of cobblestone streets, whitewashed buildings, and lively squares (Calle Carmen is particularly photogenic, with its plant pot-dotted walls). Cool off in the shaded, fountain-scattered Alameda Park, before hitting one of the many golden, glamorous beaches.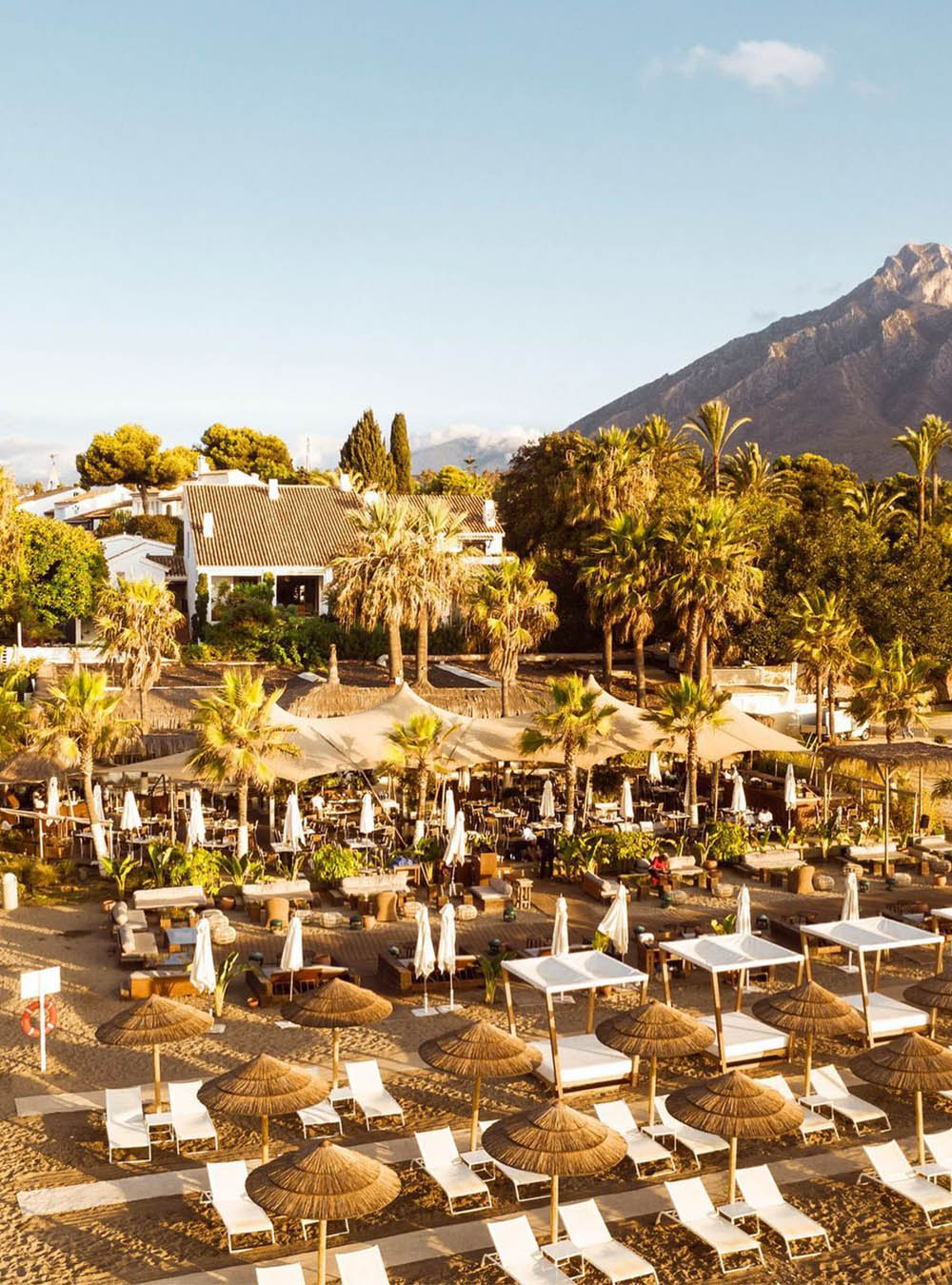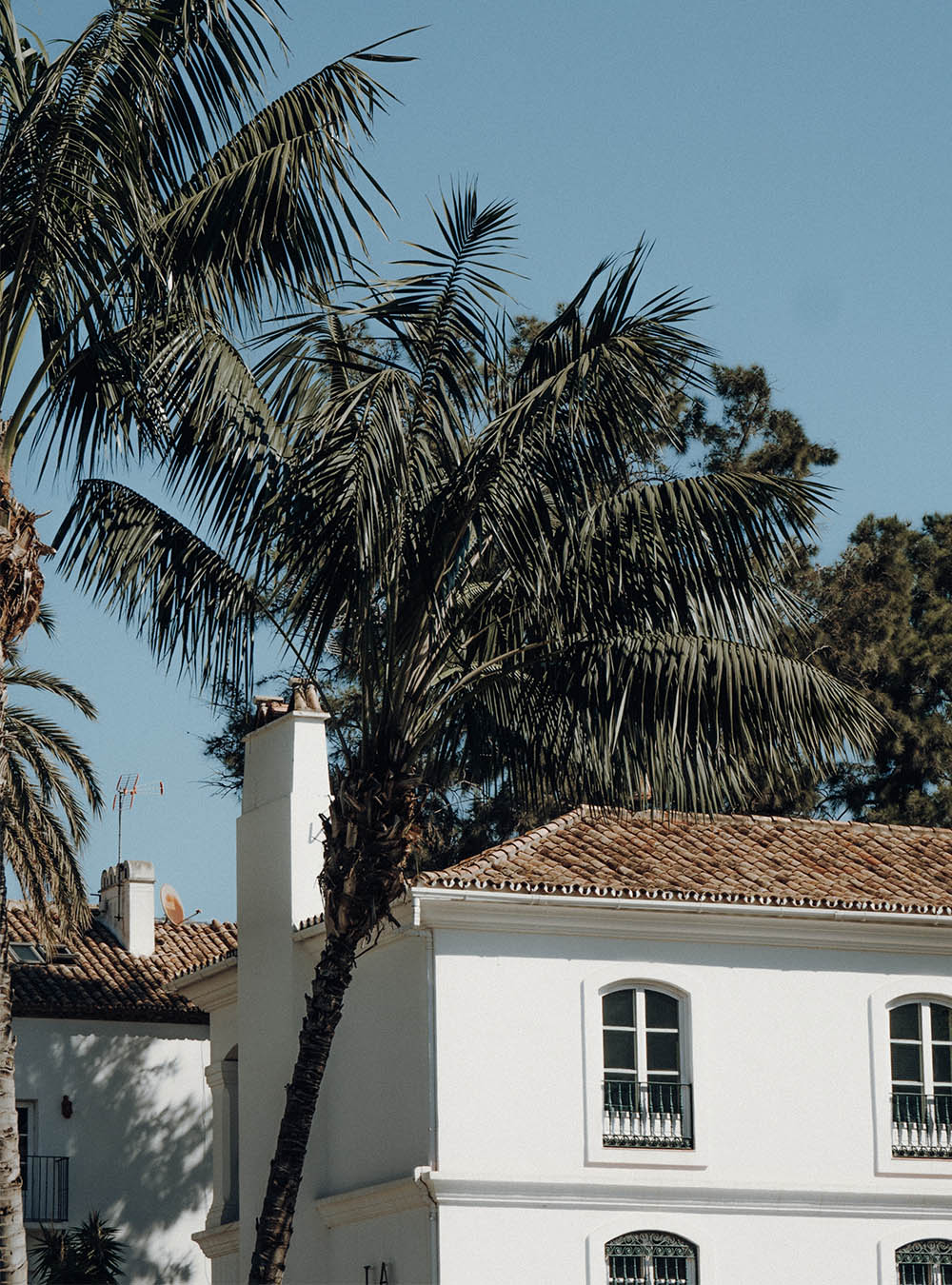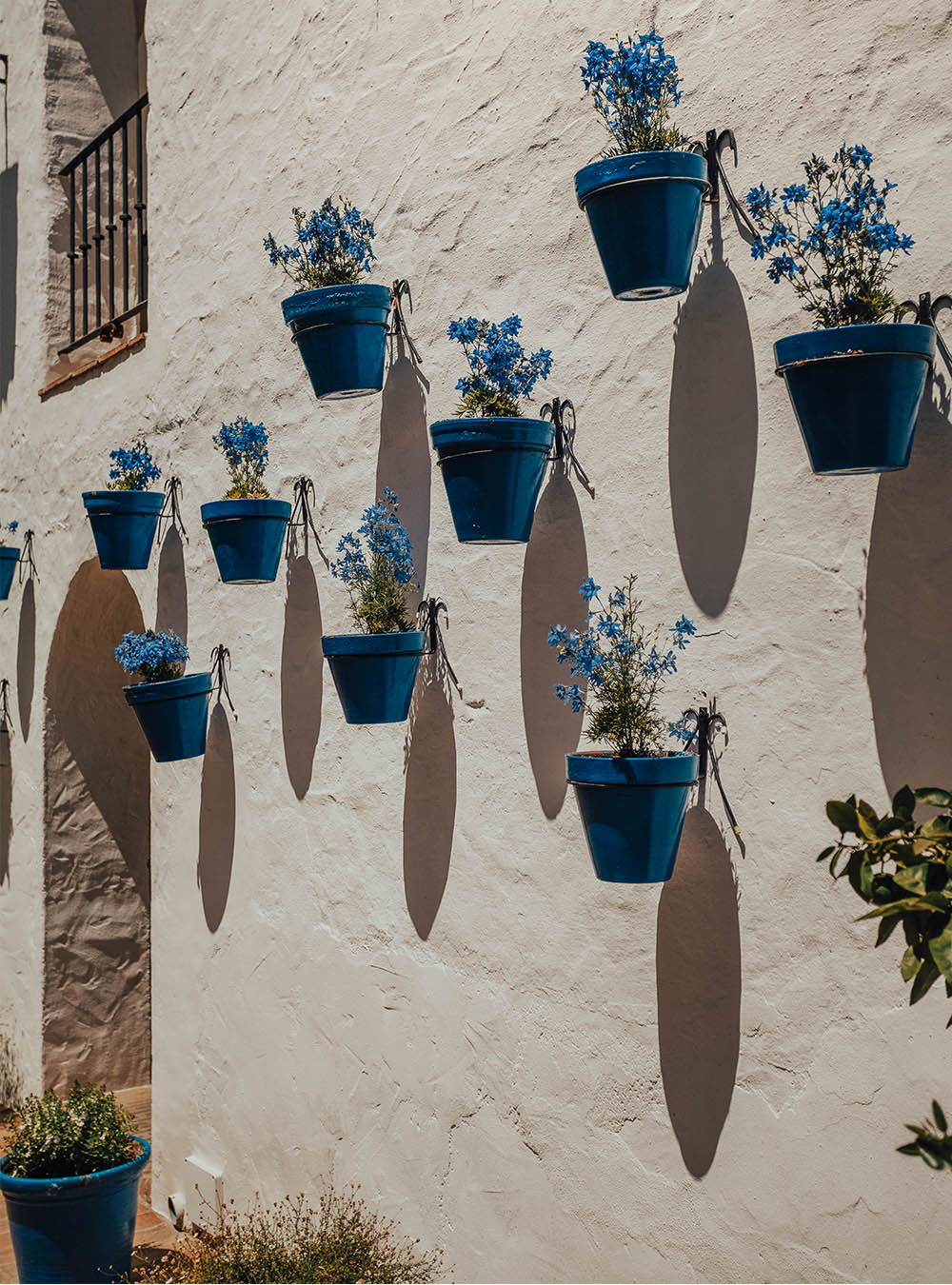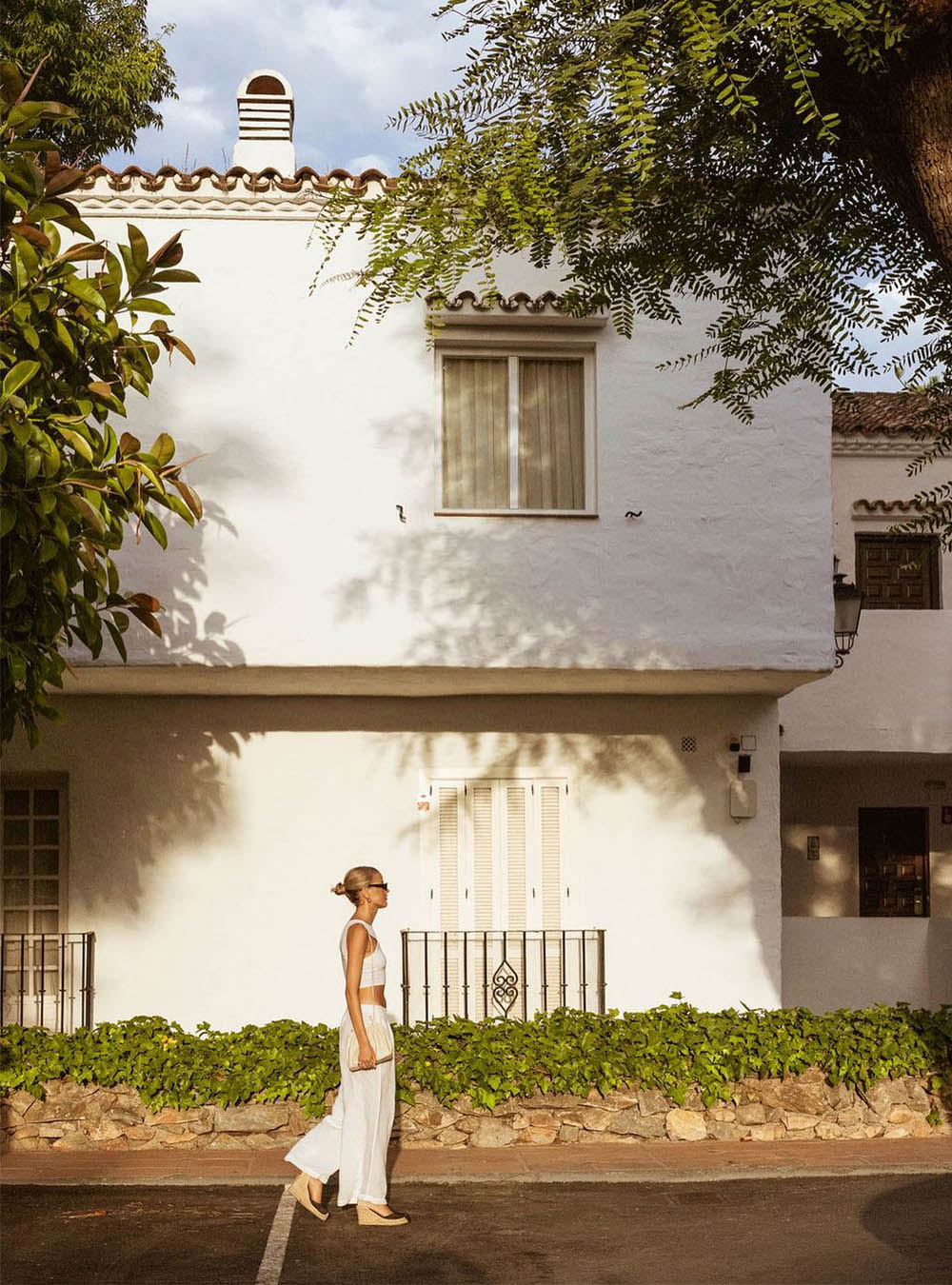 Where to stay: Kick back by the pool with a bento box at Nobu Hotel Marbella, or wander down to the Golden Mile beach for glittering waters and sugar-white sand. The spacious rooms and suites are light-filled and airy, styled in a neutral palette of sun bleached wooden furniture and breezy textiles. Suggested stay 2-3 nights.
LAST BUT NOT LEAST: MÁLAGA
An easy hour's drive from Marbella, your final destination is a cultural layer cake of contemporary galleries, museums (including the Museo Picasso), street art, Moorish palaces, and Roman ruins. So much more than the gateway to the Costa del Sol, Málaga is surrounded by dramatically diverse landscapes – like the rocky ridges of El Torcal de Antequera, the gorge-backed lakes of El Chorro, and the seafood shack-sprinkled Playa de la Malagueta. Golfers can get into a scenic swing of things around the pretty course at Santana, which is peppered with avocado and orange trees.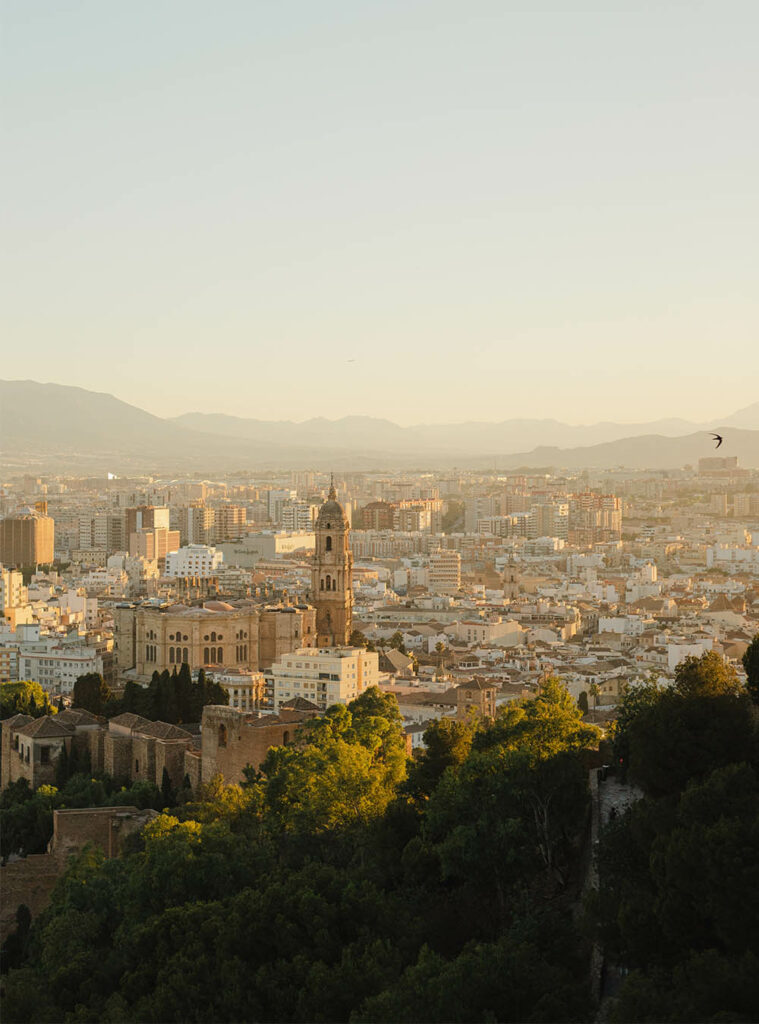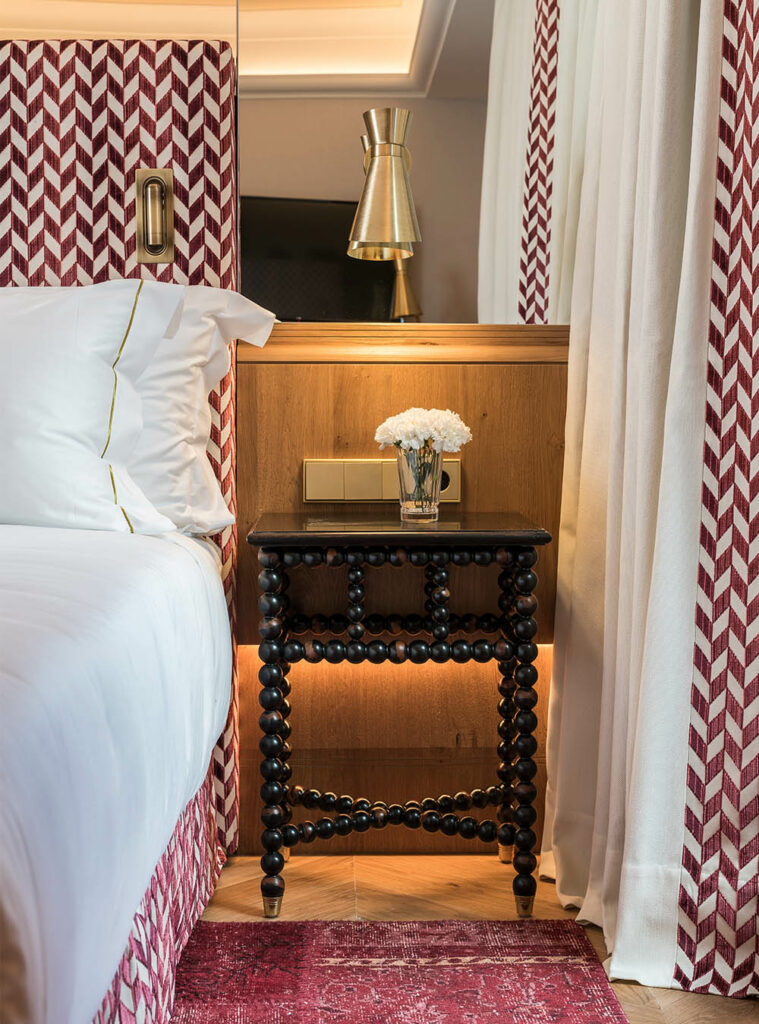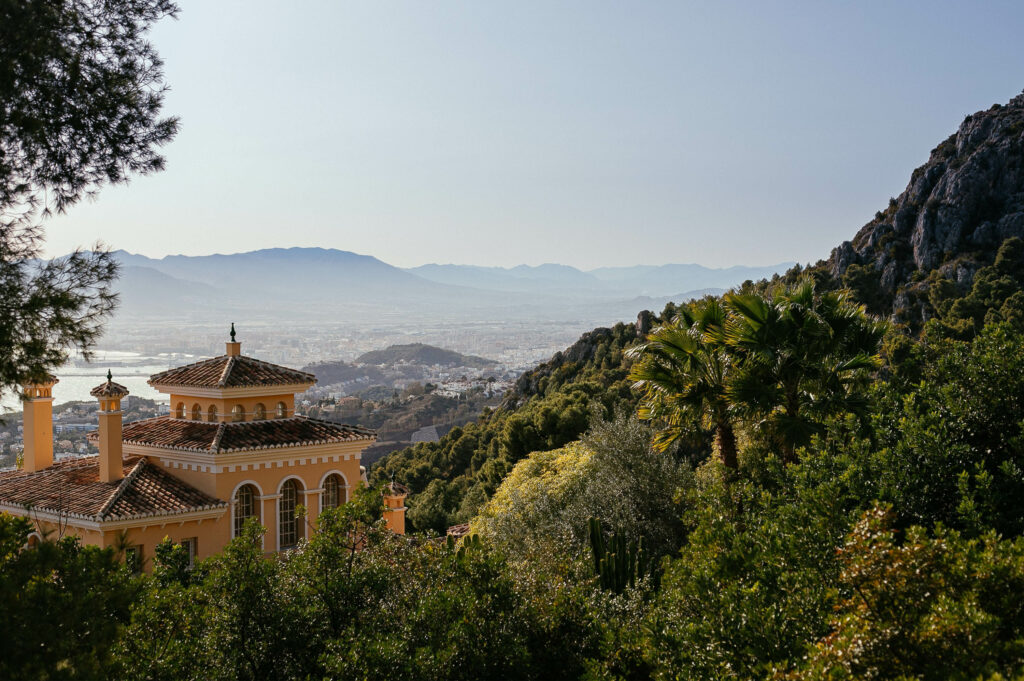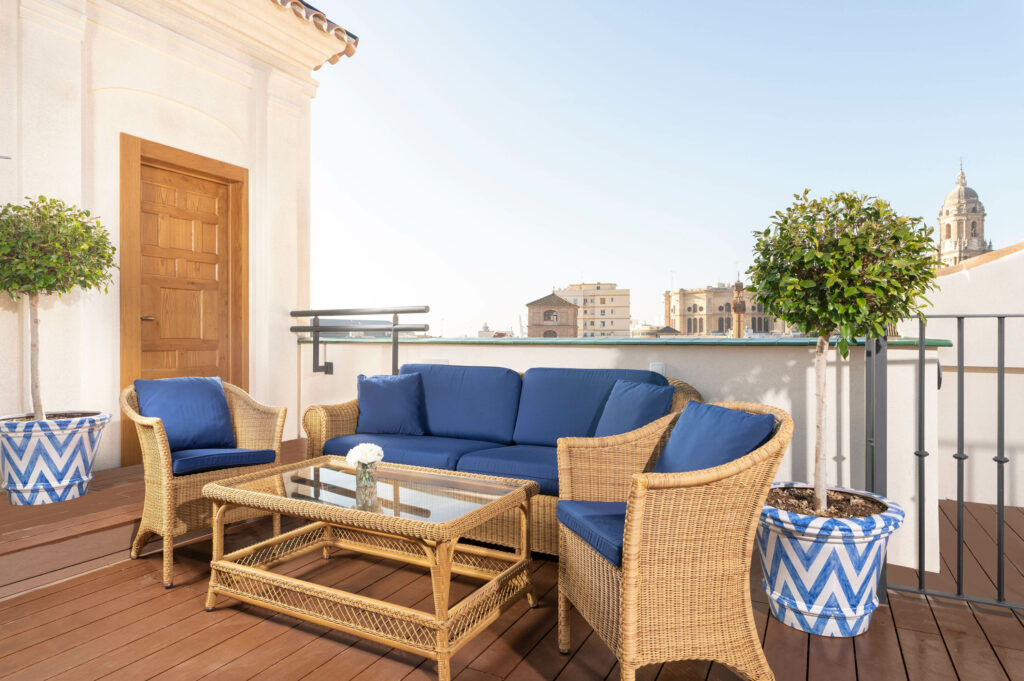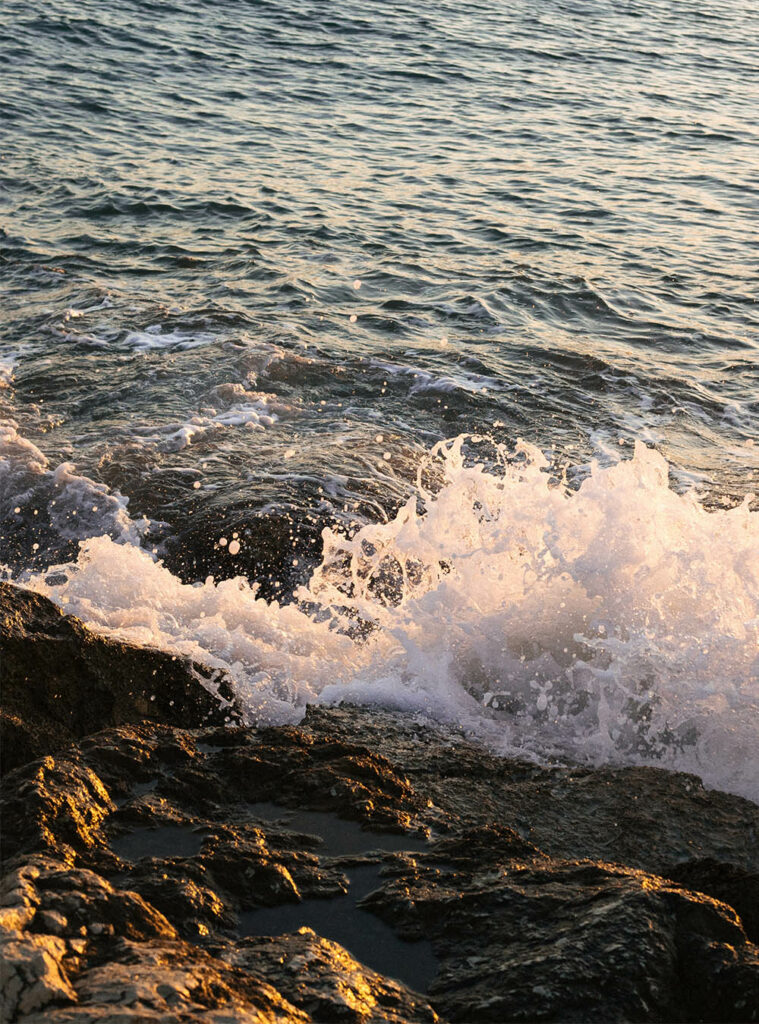 Where to stay: Set in the heart of the historic Old Town, Palacio Solecio is an 18th-century palace brimming with Moorish influence and original features. Ascend the stone staircase and you'll find a set of relaxing rooms and suites which fuse historical character with contemporary comfort – plus a Michelin-starred restaurant in the spectacular courtyard. Suggested stay 2-3 nights.
TRAVEL TIPS
Andalusia's cities can reach rather sweltering temperatures during the summer months (and draw larger crowds, particularly in August when the Spanish tend to take holiday), so we'd recommend visiting during the shoulder season (September and October, or April and May). Bring a comfortable pair of flats with you to navigate cobblestone streets, hilly walks, and steep steps down to beaches – plus a cover-up for entering churches and mosques. Take the Spanish siesta tradition into account for your sightseeing plans, as many shops and attractions shut during the heat of the day.
Book your boutique hotels