Day 1: Morning
Sunrise over Lake Como is one of those 'pinch yourself' moments and it's well worth the early start. Begin the day slowly with breakfast (and even a spot of bubbly) at one of Lake Como's best hotels.  Or ease your way into things with a session of morning yoga, accompanied by jaw-dropping views across the lake. Whether you wake up feeling like a cobra or more of a downward facing dog, you'll soon be stretched, primed and ready for a day of sightseeing.
There are lots of ways to explore Lake Como, but why not dive right in?
If you're feeling brave you could, quite literally, with a swim in the natural waters. Or hop aboard a boat and get your bearings. Rather than following the usual tourist trail, charter a private yacht and let the skipper take you to some of the lake's lesser-known corners.
Channel your inner James Bond and choose a beautifully restored Riva – a slice of glamour, straight out of the '60s. To complete the 007 experience, don't miss Villa Balbianello where Casino Royale was filmed.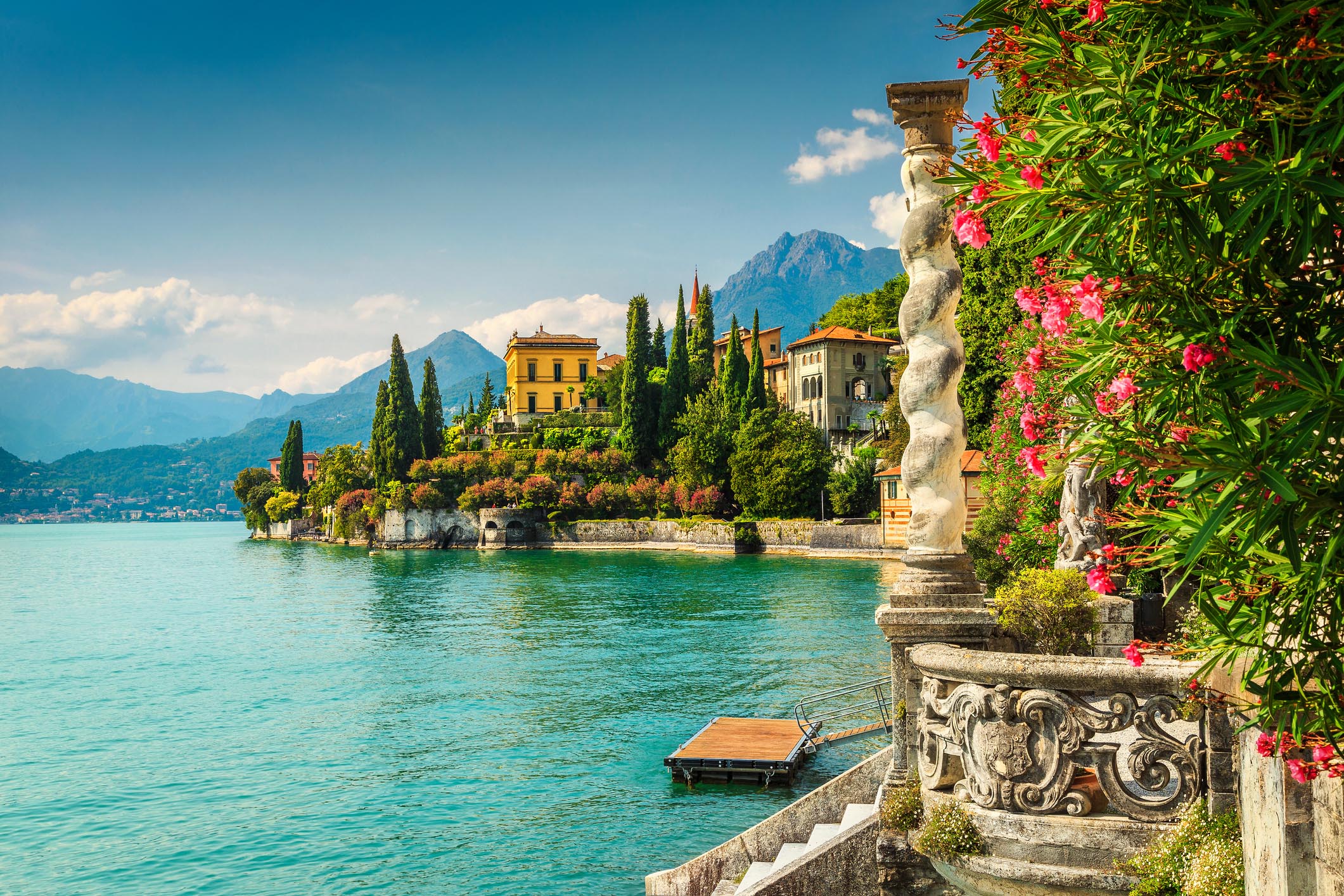 Lunch
Lake Como is a foodie's paradise with options ranging from high-end Michelin-starred dining to hearty agriturismos. Our favourite spots for lunch include the traditional, family-run Ristorante Bilacus, the rustic Agriturismo Sorasso and the utterly sublime Market Place. Every local has their favourite haunts, so chat to your hotel's concierge to get the inside track on the lake's latest (and greatest) restaurants.
Afternoon
Two choices now: perspiration or vinification? If you fancy getting active, seek out one of the region's many hiking trails. Some run along the lake's shores, others dart off into the forest and mountains to rural settlements and amazing views. For something a tad more relaxing, visit one of the region's acclaimed vineyards. In the Valtellina region – a short drive from Lake Como – you'll find lots of small producers, together with even more awe-inspiring scenery.
Evening
While the sun dips behind the mountains, return to your hotel for a lakeside sundowner and a romantic shore-side meal. Or prepare for red carpet treatment and catch a show at the historic Teatro Sociale. Events can be very popular, so make sure you book tickets in advance.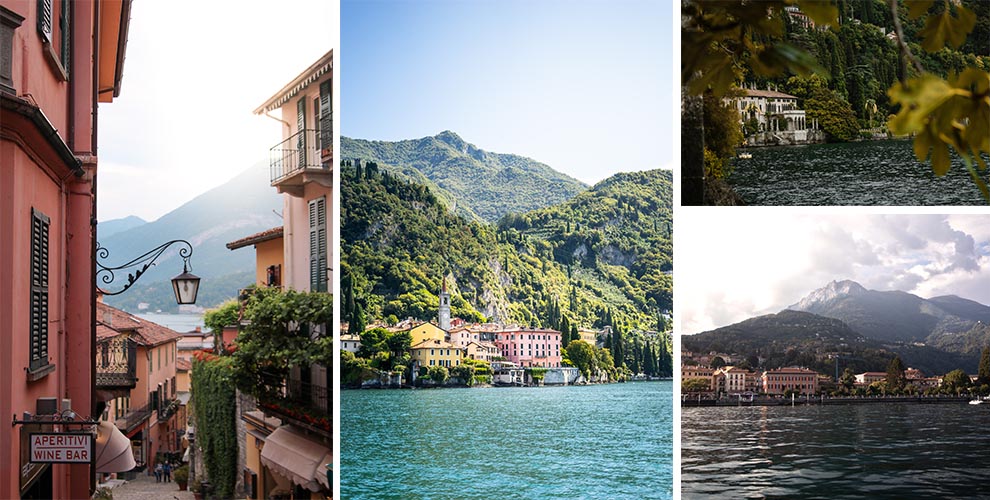 Day 2: Morning
Today is all about luxury – with a bit of history thrown in for good measure. To begin, take a whistle-stop tour around some of Como's knockout architecture. There's the eclectic Duomo of Como with its gothic facades and pinnacles and a chance to step even further back in time to the 5th-century Basilica of Sant'Abbondio. With one or two of the must-see sights ticked off your list, you can feel suitably smug – and devote the rest of the day to yourself.
Afternoon
After a leisurely lunch, make your way to one of  Lake Como's legendary spas. Sauna, steam room, Mediterranean bath, relaxation pool, Himalayan rose salt relaxation room… Chill out like a true A-Lister. If you're lucky, you may even spot Hollywood star (and modern day coffee icon) Mr Clooney himself lounging beside the pool. He owns a lakeside villa nearby.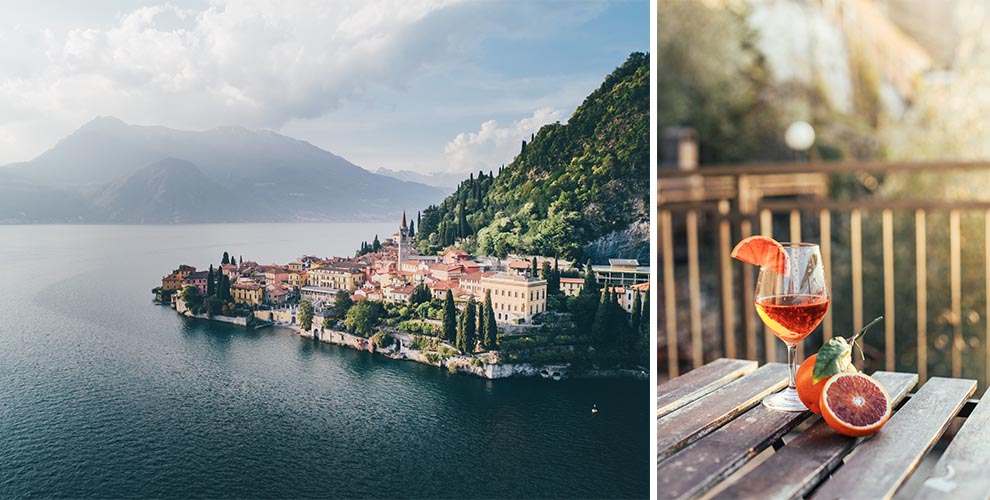 Evening
They say 'you are what you eat', so in the evening treat yourself to a healthy meal of fresh-from-the-lake fish and local olive oil. If you have time, pop in to one of the local olive oil factories such as the Oleificio Vanini Osvaldo – a favourite with none other than our very own Jamie Oliver. And, to accompany your meal, how about a glass of the local speciality: the Aperol Spritz. Made with Aperol, local Prosecco, orange juice and soda water, it's a great pre- or post-dinner cocktail – and the perfect toast to a weekend well spent.
Rest your head…
At the beautiful, Vista Palazzo Lago di Como. This lake's edge retreat oozes effortless glamour; its designer interiors somewhere between aristocratic mansion and luxury modern yacht. And with the city at its back and Lake Como at its door, Vista Palazzo Lago di Como has the perfect anchor point. Pitch up to this apricot-coloured villa with romantic balustrades and Juliet balconies. Then step indoors to discover polished parquet floors, glass walls and the kind of marble bathrooms you only find in Italy.